Back to Business Ideas Categories
12 Jewelry Business Ideas
Written by: Carolyn Young
Carolyn Young is a business writer who focuses on entrepreneurial concepts and the business formation. She has over 25 years of experience in business roles, and has authored several entrepreneurship textbooks.
Edited by: David Lepeska
David has been writing and learning about business, finance and globalization for a quarter-century, starting with a small New York consulting firm in the 1990s.
Published on April 2, 2023
Updated on October 2, 2023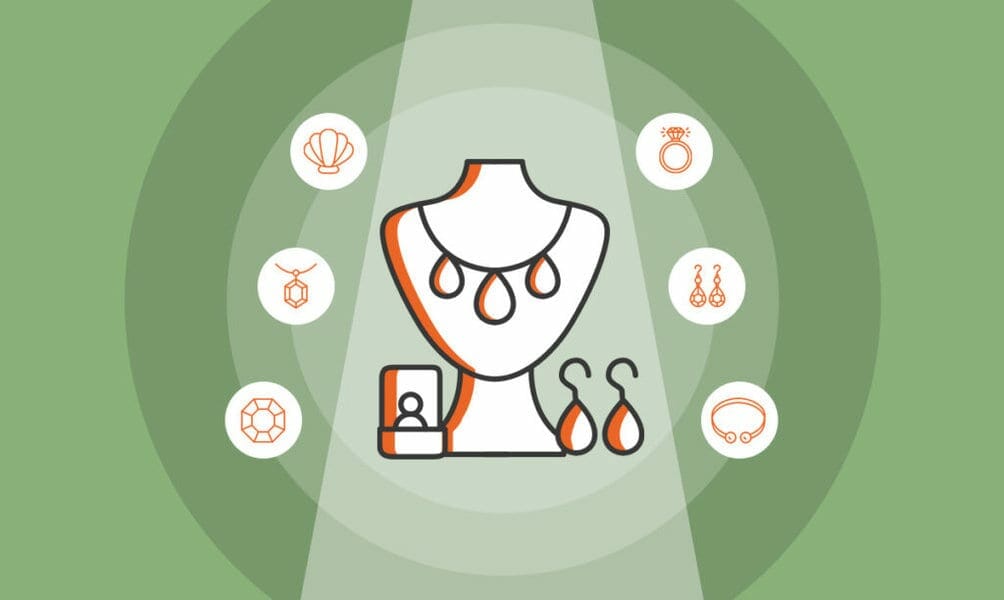 Jewelry is timeless and loved by people around the world. That's why it's a huge industry, worth $70 billion in the U.S. alone. You can get into the jewelry game by producing goods yourself or sourcing them from a supplier. You could also sell online or in your own shop. 
Whichever route you choose, it's best to pick a niche market. Lucky for you, this handy guide details 12 great jewelry business ideas that can help you sparkle as an entrepreneur.
1. Pendants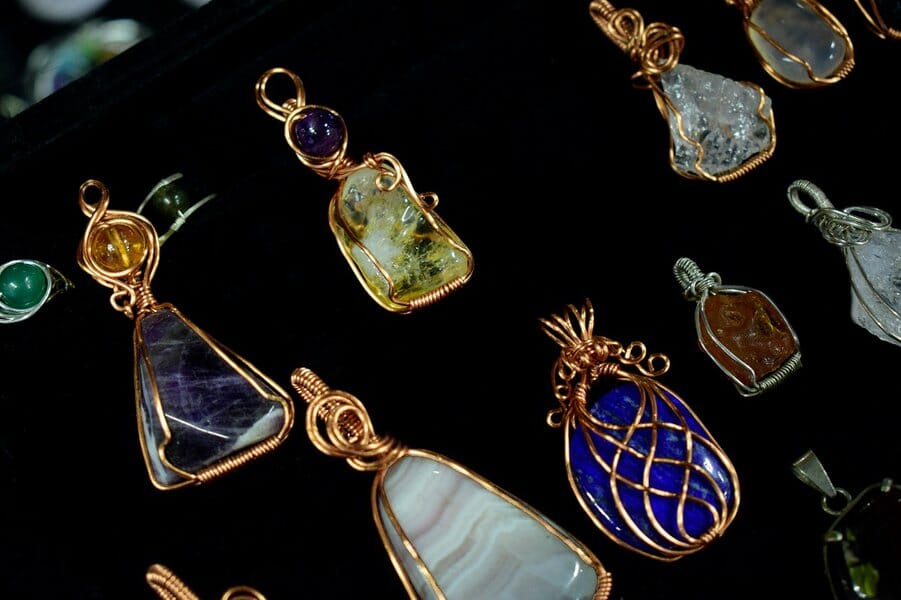 Pendant necklaces are trending these days, with all sorts of creative designs out there. If you're artistic, you could design your own pendants and make them with a pendant-making kit. Or you could partner with a manufacturer to make your designs come to life. Alternatively, you could buy pendant necklaces wholesale and sell them at retail prices. You might start by checking out what's selling on Etsy. 
2. Fine Jewelry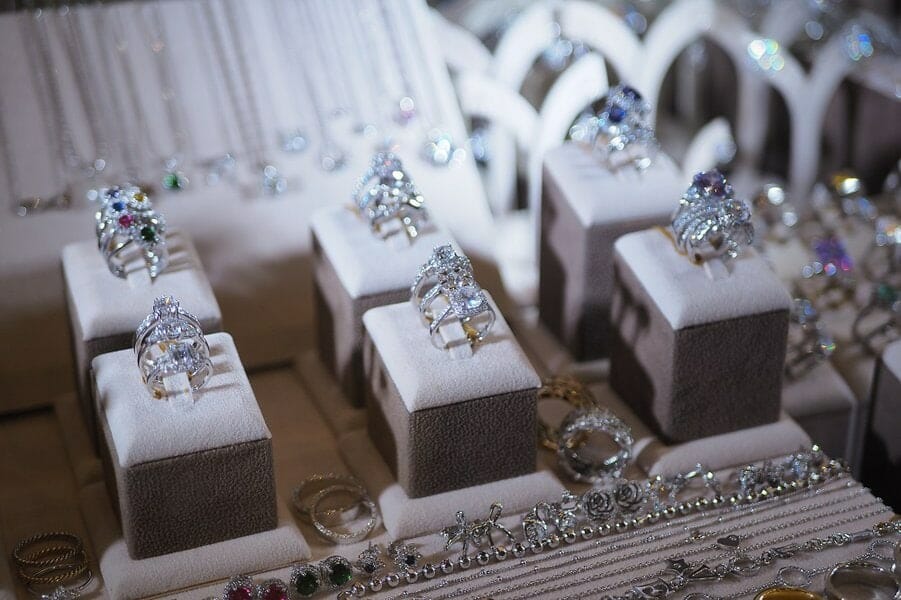 Fine jewelry can sell at markups of up to 300% from wholesale, making it one of the most profitable jewelry categories. Again, you could design your own and have it manufactured, or just use your creative eye to find great pieces to buy from a wholesaler. Now is a great time to do it – the luxury jewelry market is expected to grow 8% per year through 2028. 
3. Wedding Rings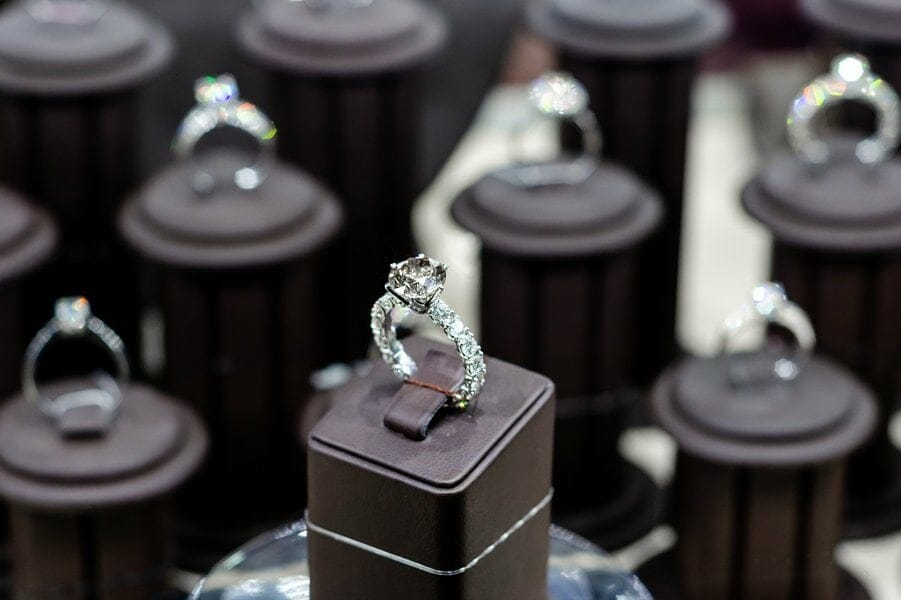 A wedding ring is usually one of the most important purchases in a person's life. More and more buyers today are turning to wedding rings made out of alternative metals or with creative designs rather than the traditional gold or silver bands. You could put your design skills to work and specialize in unique and stunning wedding rings for women or men – or both!
4. Jewelry for Men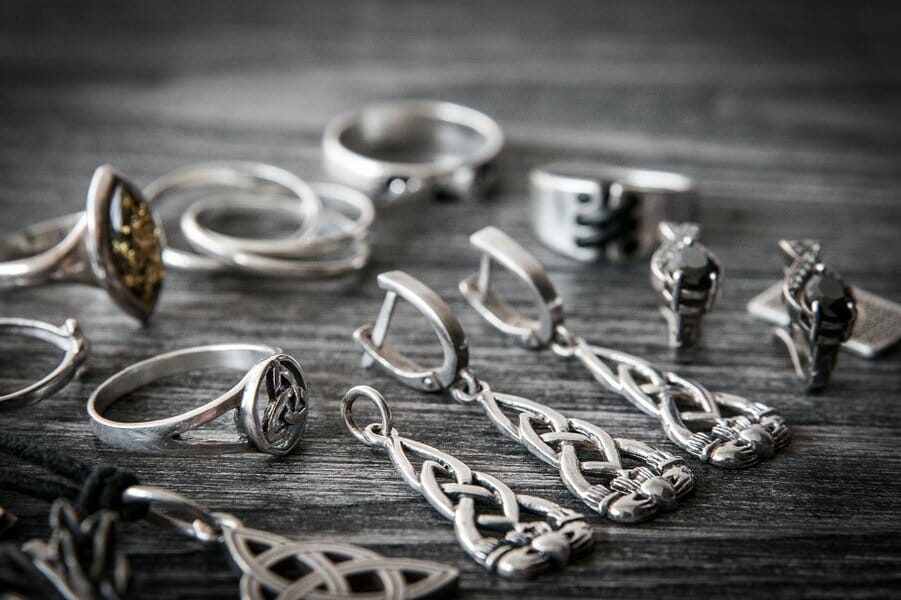 Men's jewelry is a niche that represents a small portion of the total market, but it's set to grow in the coming years. It's also a market that is not as competitive as women's jewelry, making it a great opportunity for the savvy entrepreneur. You could specialize in men's necklaces, bracelets, or earrings to grab that opportunity and run with it.
5. Trendy Bracelets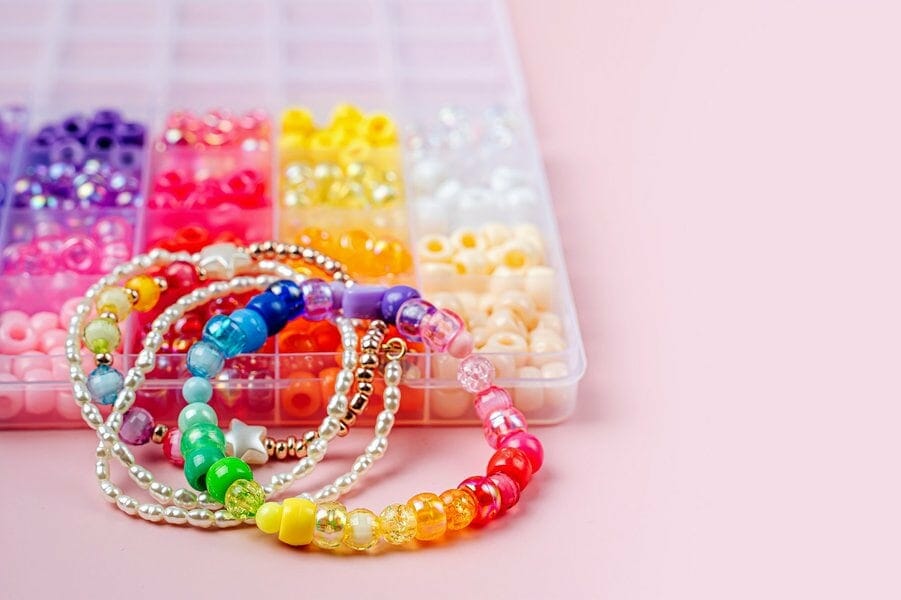 Various types of bracelets are hot at any given time, particularly in different market segments. For example, the hot bracelet for teenagers is not usually a luxury jewelry good. You can pick your niche and keep an eye on what's trending so that you can continuously design new pieces to meet demand. Some types of trending bracelets are even easy to make at home.
6. Earrings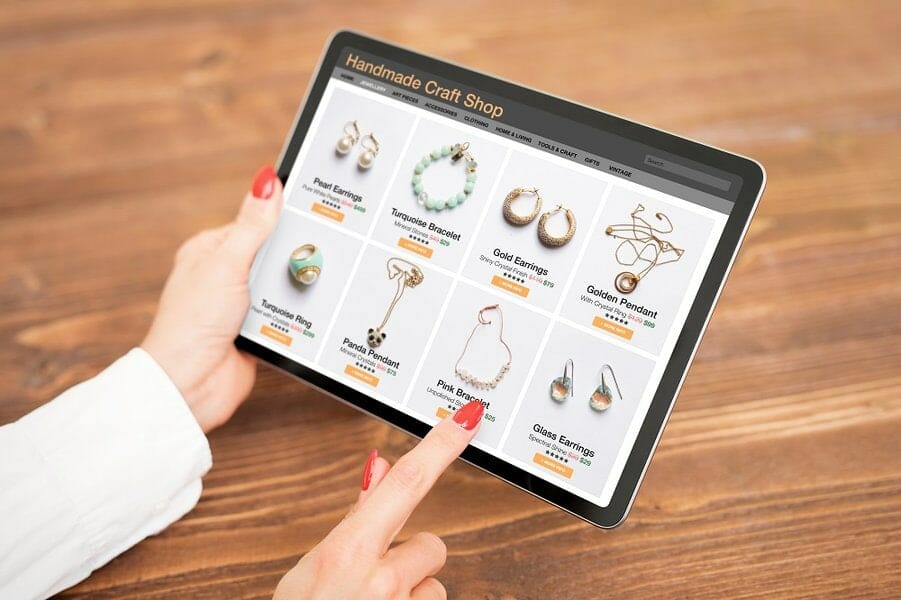 Men and women wear earrings these days, which makes them a popular jewelry category. You could design luxury earrings or, again, follow the trends and design what's in demand. You could also go rogue and try to create your own trends by making unique and appealing earrings at home.
7. Costume Jewelry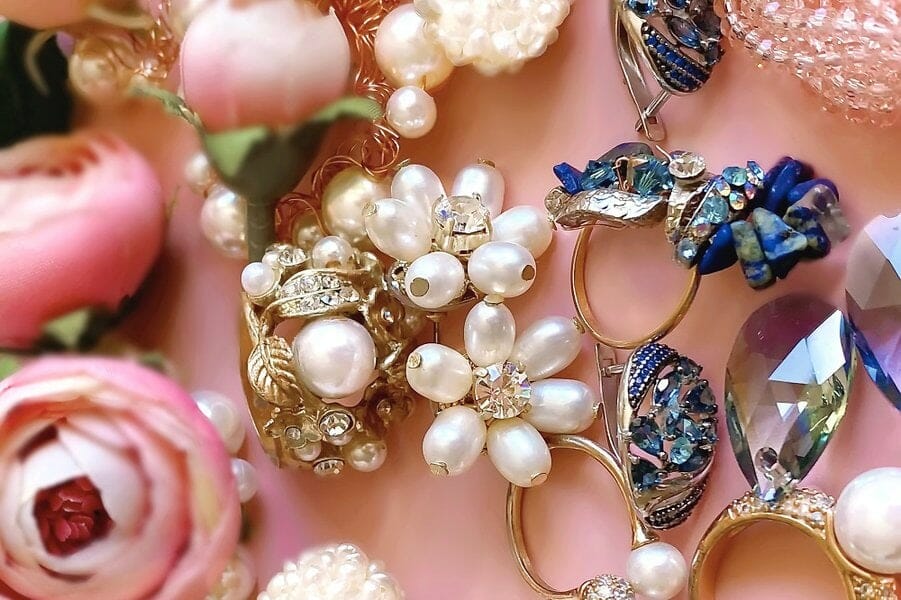 Costume jewelry, also known as fashion jewelry, is what most people wear because it's affordable and looks great. Making costume jewelry can easily be done from the comfort of your own home. It's one of the least expensive jewelry businesses to start.
7. Vintage Jewelry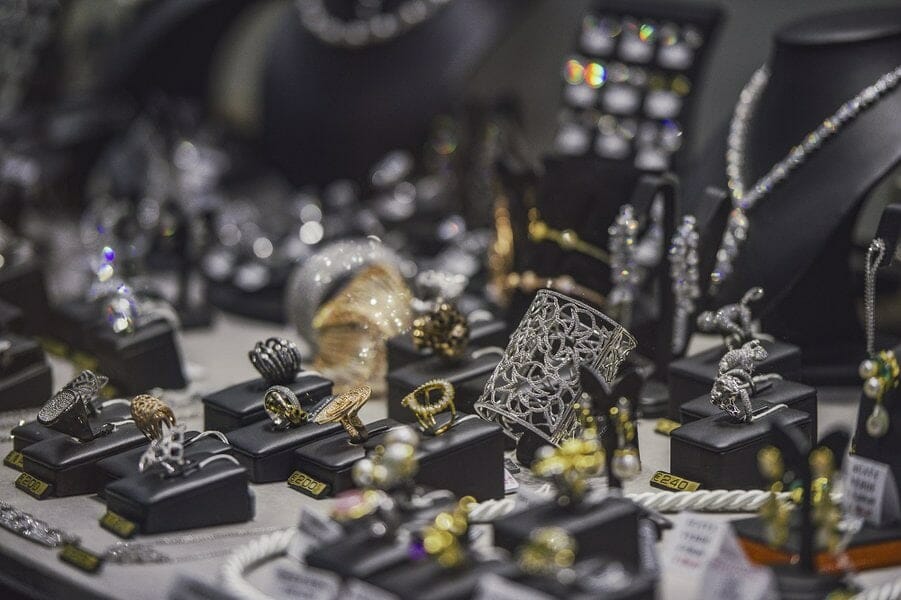 All kinds of vintage goods are popular these days, including vintage jewelry. If you like to go to garage and estate sales, a vintage jewelry business could be right up your alley. When you find great pieces, you could sell them on Amazon, eBay, or from your own website, or you could rent a booth at an antique mall to display and sell your treasures.
9. Silver Jewelry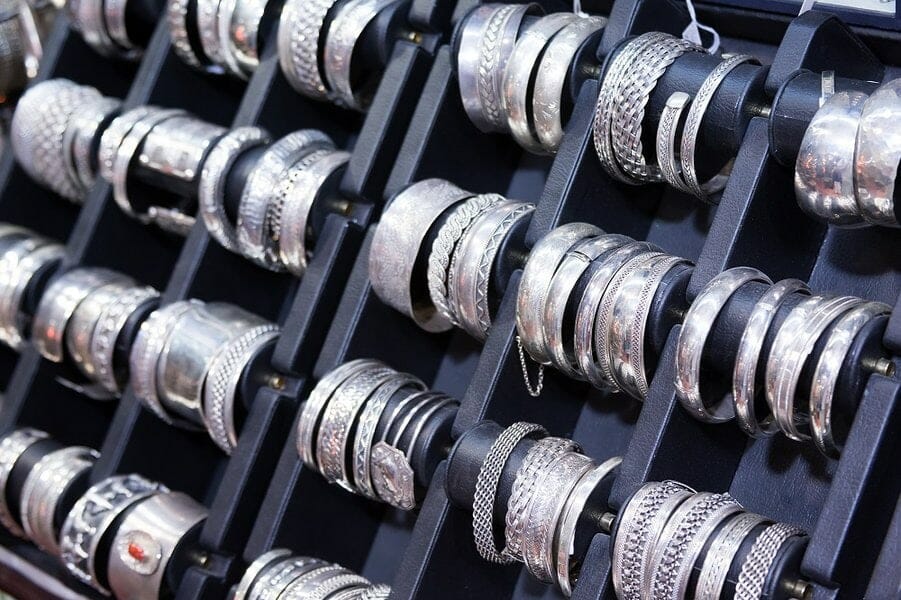 Silver jewelry is always in fashion and could be a great niche for you. If you're really artistic, you could even learn the art of silver jewelry crafting, invest in some equipment, and make beautiful pieces at home. Silver jewelry can command healthy prices, so it could be quite profitable and worth the investment of time and money.
10. Engraved Jewelry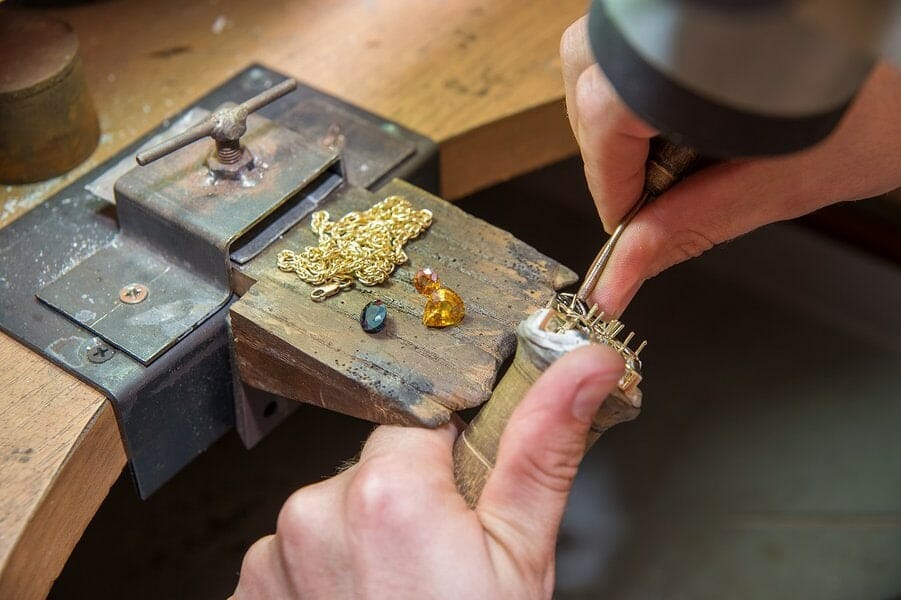 All sorts of jewelry can be engraved with names or personal messages. To start an engraved jewelry business, you'd need to purchase engraving equipment, select some pieces to sell, and then engrave the pieces to order. It will take some time to learn to use the engraving equipment, but you can take free courses online, then sell your goods at higher prices than non-custom pieces.
11. Seashell Jewelry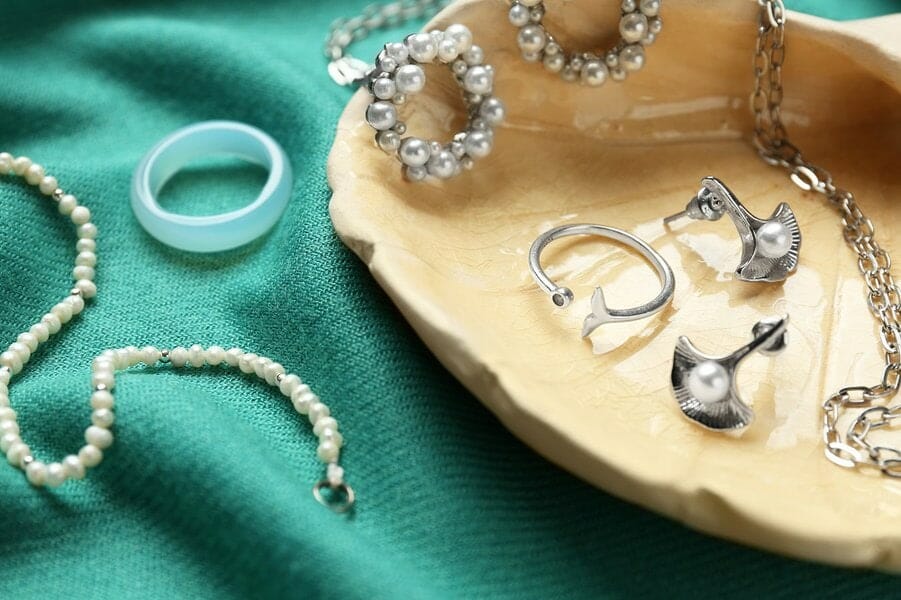 If you live near the coast, seashell jewelry is easy to make and popular with tourists. You could make your pieces and set up a little shop or kiosk near the beach. Your business is likely to be somewhat seasonal, but during the busy vacation months, you could really clean up.
12. Rock and Crystal Jewelry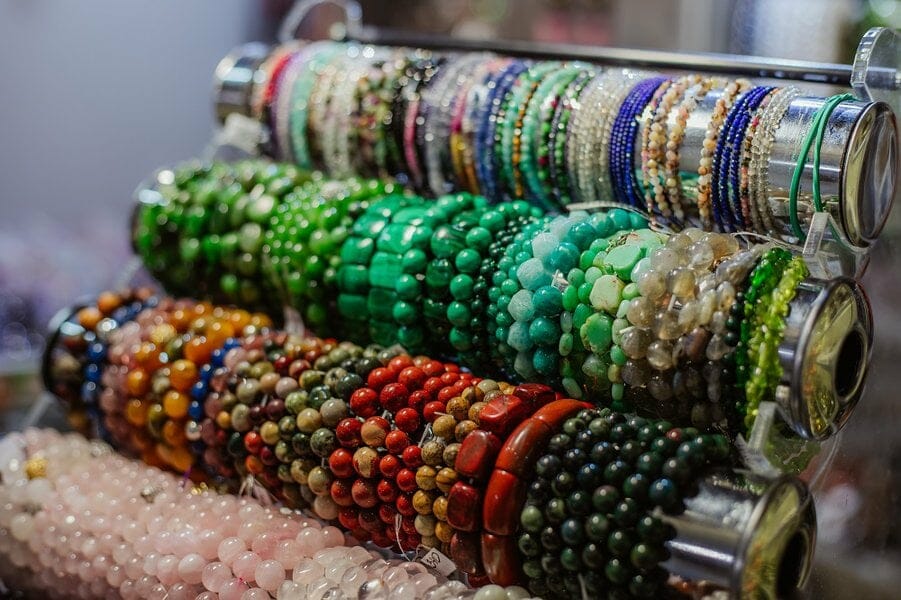 Rock and crystal jewelry are increasingly popular, as both are thought to have healing powers. You'd have to learn some skills to work with the stones to design and shape them, then put them into jewelry form, but people pay good money for goods that could improve their well-being. 
Comments
12 Jewelry Business Ideas
Pendants
Fine Jewelry
Wedding Rings
Jewelry for Men
Trendy Bracelets
Earrings
Costume Jewelry
Vintage Jewelry
Silver Jewelry
Engraved Jewelry
Seashell Jewelry
Rock and Crystal Jewelry
Subscribe to Our Newsletter
Join our exclusive community! Subscribe to our newsletter
and gain insider access to cutting-edge business insights and trends.
Thank you for subscribing! We can't wait to share our latest news and updates with you. Get ready for exciting content in your inbox.