Back to Business Ideas Categories
26 Craft Business Ideas
Written by: Natalie Fell
Natalie is a business writer with experience in operations, HR, and training & development within the software, healthcare, and financial services sectors.
Edited by: David Lepeska
David has been writing and learning about business, finance and globalization for a quarter-century, starting with a small New York consulting firm in the 1990s.
Updated on October 2, 2023
26 Craft Business Ideas
Candle Making
Painting
Phone Case Making
Custom Sticker Making
Welding
Greeting Card Making
Gift Basket Making
Mug Printing
Vinyl Supply Shop
Bath Bomb
3D Printing
Floral Business
Cricut Craft Business
Pottery
Crystal Shop
Glitter Business
Screen Printing
Embroidery Business
Make Money Crocheting
Bracelet Making
Sewing Business
Woodworking
Soap Making
T-shirt Design and Print
Calligraphy
Laser Engraving
Are you capable of transforming an unremarkable object into a thing of beauty? If so, you might find serious success as a crafter. Making handicrafts could be your ticket to financial independence as the US arts and crafts market is booming, and set to exceed $400 billion by 2024.
As a crafter, you can make candles, jewelry, T-shirts, or mugs, do calligraphy, sewing or embroidery. The options are almost limitless. Check out the brilliant craft business ideas below to get your creative juices flowing.
1. Candle Making
If you're a budding entrepreneur with a creative streak, custom-made candles are part of a fast-growing market. With a small investment you can start making candles from home and sell them online to help countless people set the mood while making good money. Best of all, you can express your creativity in your candles. Some of today's trendier homemade candles include calming scents, wild colors, organic ingredients and a variety of shapes and sizes, including a $65 candle shaped like a hand!
The first key step will be brushing up on your candle-making skills, and there are many online courses to get you up to speed. After that, you'll just need to purchase all the materials and equipment, set up an account at an online platform like Etsy and start selling. Once the money starts rolling in you can create your own website, start giving tutorials to build your reputation and even open your own candle shop!
2. Painting
Painting may not be the most exciting line of work, but it can be quite lucrative, and demand is nearly constant. After a sharp slowdown during the pandemic, the US painting industry is now coming back strong and looking at steady growth in the years ahead. With a relatively small investment you could launch your painting business from your home, take on residential and commercial jobs, interior as well as exterior, and make good money while adding a burst of color to your community.
Of course, it won't be as easy as watching paint dry. You'll need a van or truck, as well as brushes, rollers, step ladders and other equipment. And if you plan to take on bigger jobs, you'll also need to be licensed as a painting contractor by your state, which requires significant experience. But you could start out with smaller jobs, build up your experience, client list and reputation, and then once you get your license, launch your sharp new website and watch the jobs start rolling in!
3. Phone Case Making
Four out of five people in the world, 6.4 billion in all, use mobile phones, and that number gets bigger everyday. Because smartphones are so pricey, most people choose to protect their investment with a reliable phone case. This is why the global phone case market is worth $20 billion and expected to see strong growth in the years ahead. You could start your own phone case business, create appealing designs for discerning smartphone owners, and grab a share of the market while making a good living.
You can even work from home. All you need is a good phone case mold, the right supplies and a decent website and you can start making sales. You will, however, need to decide on your product line. Will you go with brightly colored cases, cartoon character cases, cases that double as wallets, or all of the above? A good way to make your decision is to look at the competition online and find a market gap, a type of phone case that might not yet be widely available.
If you can do that, and get your business off the ground with strong marketing, you have a good chance of seeing strong demand in the near future.
4. Custom Sticker Making
You might view stickers as something for kids, but did you know that many top brands use stickers in their marketing? And that Etsy is one of the best platforms for selling stickers?
Stylish firms like Calvin Klein, Coach, and Stussy have helped turn stickers into a fast-growing, $190 billion global industry. As the world gets more virtual, it's hard to deny the value of something you can see and touch. Stickers are a great way for a company to get their branding out there at little cost.
Starting your own sticker business will require a lot of work, from generating appealing designs to sourcing materials and building your online presence, whether that's a website or a shop on Etsy. You'll also need to decide if you want to specialize in customized stickers, stickers with quotes and motivational messages, colorful designs, cartoon characters, or something else. 
Keep in mind that the sticker industry has grown so much in recent years that once you start building a reputation, you won't have to worry about generating enough demand!
5. Welding
You might not think of welding as a craft-related skill, but a quick search on Etsy turns up literally hundreds of thousands of welded metal signs and pieces of wall decor. Creative welding is actually a major craft business.
The US welding market is expected to grow more than 40% by 2028. So if you have some skills or are a fast learner, now is a great time to start your own welding business and start building up a reputation. With minimal investment, you could run your business from home, make your metal creations, sell them online and ship them straight to customers.
You will of course need welding tools and equipment, as well as the appropriate licenses and permits. But as long as you have the skills, your services will be needed. So why not give it a shot and chase your welding dreams?
6. Greeting Card Making
Although it's more convenient now to greet family and friends through digital cards, many Americans are still buying and sending traditional greeting cards. These are, after all, still one of the most popular forms of communication — as a quick visit to Etsy proves!
If you're creative and have a way with words, starting a greeting card business may be the perfect fit. The US greeting card industry is still worth around $7 billion and packed with opportunities.
You can start a greeting card business from scratch. To minimize costs, you can start off with online sales and follow up with a brick-and-mortar store once your business has grown big. Branding is important, so it's important to develop your own brand personality and be consistent with the quality of your cards. A greeting card business can be rewarding and lucrative if you're willing to put in the work.
7. Gift Basket Making
It's hard to go wrong with a gift basket of wine, fruits, food, or flowers, whether for family, friends, or colleagues. And few online platforms offer broader gift basket selection than Etsy. The versatility of gift baskets has kept demand high over the years, especially from the corporate sector.
The US corporate gift market is predicted to cross $300 billion in revenue by 2024. If you're an artistic entrepreneur, why don't you grab this opportunity and start a gift basket business? It's a great way to use your creativity and sell something that people will love.
Before you get started, it's to your advantage if you choose a niche and craft your marketing strategy. Having a strong online presence is crucial to your success, so it's a good idea to start developing your website and social media accounts as soon as you decide on your branding strategy. Of course, it's important to make your business legally compliant so you need to work on your regulatory requirements as well.
8. Mug Printing
Printing a mug might sound like an impossibility, but with today's 3D printers it's a snap! With a bit of creativity and some business savvy, you could even start your own mug printing business. It's a fun and easy-to-start business with a lot of potential: an Etsy search for "mugs" turns up nearly 1.5M results!
Mugs are typically used for drinking coffee and other hot drinks. Did you know that six in 10 Americans drink coffee every day? Most Americans also prefer to receive gifts that come from the heart, such as personalized mugs.
A mug printing business requires you to invest in a mug press machine and find a reliable supplier of quality mugs and other supplies. The good news is you can run this type of business from home so you can save on overhead cost. You may invest in a computer and software to create your designs. An option is to download professionally designed templates and edit these to fit your clients' requirements. Your designs can give you a competitive edge so you should do your best.
9. Vinyl Supply Shop
Vinyl record sales increased more than 50% in 2021, from 27 million to nearly 42 million albums, and that growth is expected to continue in the coming years. As a result, many vinyl pressing plants are overwhelmed with demand and facing a huge backlog. Vinyl stickers are also doing well, so there's considerable opportunity in this market.
You could start your own vinyl supply business and make a good living while helping relieve the album backlog and provide supplies for lots of fun stickers and other vinyl products. The crucial first step will be finding a reliable vinyl wholesaler to partner with, preferably one with a wide array of vinyl products. Together you could determine which markets to target. From there, success will mainly be a matter of building an appealing website, launching a strong marketing campaign and delivering high-quality products to build a reputation and establish your vinyl brand.
10. Bath Bomb
Are you looking for a fun and creative business? If so, you may want to consider bath bombs — which are booming on sites like Etsy. Bath bombs fizzle and dissolve rapidly when tossed into bath water, releasing oils and extracts that moisturize skin and encourage relaxation. The US bath bomb market is growing rapidly and anticipated to hit $350 million by 2025, as more consumers discover its therapeutic benefits.
To start your business, you can develop your own bath bomb product that can compete with established brands in the market. Make sure your product meets industry standards and state regulations. How you package and market your product are important. You can target working women who indulge in aromatherapy for relaxation. You can also promote your product as a perfect gift for family and friends. There are various ways to make your business work, so start blowing up those bath bombs and earn some cash!
11. 3D Printing
If you're thinking of starting a 3D printing business, you're on the right track. Strong demand for three-dimensional customized products is driving rapid growth in the global 3D printing market, which was worth $16 billion in 2021. But that's just the beginning: the market expects stunning 24 percent annual growth through 2028 due to increased demand.
You will need to understand first the regulations and legal issues affecting the industry. For example, the use of 3D printers is not regulated but the medical products that are produced through 3D printing are regulated by the FDA. A license is also needed for 3D printers that are used to make weapons. If a design used to create a 3D model is covered by intellectual property rights, printing the model would infringe those rights. You'll also need to make a hefty investment upfront to get your business up and running, but the benefits could be immense.
12. Floral Business
Do you love flowers? Are you passionate about floral design? If so, now is a great time to start a florist business! The US flower industry is seeing steady growth, and the increasing number of flower purchases online means greater opportunity for new market entrants. Finding a great location is suddenly much less important, and you can save money by working from home and building up a reputation as a great florist before opening your own shop.
The key will be finding and partnering with a reliable and affordable flower source with a broad array of offerings. Once that's sorted, you'll just need to build an appealing website, highlighting your selection and brilliant arrangements, and start marketing to potential clients. You could reach out to local businesses, families and young professionals via LinkedIn, Facebook, Instagram and other social media platforms. Soon enough, your new business will be coming up roses!
13. Cricut Craft Business
Have you heard of Cricut? It's the leading brand of automatic cutting machines, which became very popular with home crafters during the endless months of pandemic-related lockdowns. Much like Etsy, the top online platform for homemade goods, Cricut's revenue nearly doubled in 2020, and the company has continued to expand since then. The US crafts market is now a fast-growing multi-billion industry that offers a wealth of opportunity for all types of makers and crafters.
One great thing about Cricut machines is the endless product possibilities. Cricut machines can be used on paper, felt, leather, vinyl, and other materials, to create anything from mugs and rugs to posters, T-shirts and more. To get started, you'll just need to get your Cricut, polish your cutting skills by taking an online course or two and decide which projects you'd like to make and sell. 
Another great thing about Cricut, in addition to the machine being small enough to run at home, is that it encourages creativity. The more you're able to express yourself in creating uniquely appealing goods, the more likely you are to build a strong brand and a successful business.
14. Pottery
Pottery goes back thousands of years, but remains relevant to this day — as can be seen by the countless pottery products on Etsy!
If you're a creative person with a love for pottery, you might want to turn your passion into a business and start making good money. Pottery, or the manufacture of earthenware from clay, is part of the broader ceramics market, which is anticipated to return to pre-pandemic growth levels and earn almost $350 billion globally by 2028. Ceramics also include porcelain and stoneware.
To go into a pottery business, you'll need a pottery wheel, kiln, clay, glazes, molds, and other tools and supplies. Find reliable suppliers, observe the competition and compare prices, and promote your products either through digital marketing or word-of-mouth marketing. You also need to set up a workshop and build out your Etsy page, as well as your website. Then you'll be ready to start shaping your dream future.
15. Crystal Shop
Do you have any idea how big the global wellness industry is? It's already worth more than $5 trillion and expected to reach $6 trillion by 2025. That's a lot of wellness, and a small part of that is the market for crystals, which itself is worth more than a billion dollars and takes up a sizable corner of Etsy.
For centuries, crystals and gemstones have been used for their healing properties, and that's still true today. In 2021, the hashtag #crystals attracted 7.5 billion views on the video platform TikTok, underscoring interest among millennials and younger consumers. Many prominent celebrities, like Adele and Gwyneth Paltrow, are also into crystals.
With a relatively small investment, you could start your own crystal business, get in on this trend and help people feel renewed and revived while grabbing your own little slice of the wellness market. One key decision you will have to make is which crystals you plan to offer. Some of the more popular options are jade, quartz, amethyst and obsidian. Your selections will define your brand, and your path to success.
16. Glitter Business
Do you love glitter as much as we do? Well then, now is a great time to turn your passion into a business. Starting a glitter business offers a great opportunity to showcase your creativity and make real money. Best of all, glitter is a key part of the arts and crafts market that exploded during the pandemic.
To get started, you'll need to find a reliable, affordable glitter wholesaler to partner with. Once you've got your supply, it's time to start expressing yourself and creating your own brand of glitter styles. Experiment and decide which types of glitter products you like best. Glittery makeup, hair applications and nail polish are all hot right now, as are glittery fashions. Once you've made your choices, share them widely on social media and offer your goods for sale on Etsy.
Just remember to have fun and believe in your creations. Think of Australian entrepreneur Sophia Rizzo, who started Glitter Girl at age 10 and by age 13 was making $350,000 in annual revenue. If a pre-teen can do it, you can too!
17. Screen Printing
The $8 billion US screen printing industry has been growing steadily for years, and that growth is expected to continue and even increase in the years ahead, as screen printing becomes more popular around the world. If you have a creative streak or an interest in graphic design, you could start your own screen printing business, create a wide variety of products and grab a share of this massive market.
Of course, it won't be as easy as putting on a T-shirt. Starting a screen printing business requires significant investment. Even used, a decent screen printing press and dryer will cost around $7,000. Beyond that you may want to build a website and rent out a commercial facility if your home lacks adequate space. Once that's all sorted, it's probably a good idea to refine your screen printing skills by taking an online course, which can be quite helpful even for $40 or less.
Before you open for business, you'll just need to decide which products to make. T-shirts? Mugs? Socks? Posters? All of the above? Just remember that the surest route to success is to build a brand that people appreciate.
18. Embroidery Business
Embroidery is the craft of decorating a fabric with needlework. It used to be a status symbol and young girls centuries ago were required to learn it. Thanks to embroidery machines, the process is now faster and the design options limitless. Starting an embroidery business should be a breeze.
Embroidery is now largely used to print logos and text on caps, shirts, socks and more. The global market is expected to grow steadily through 2028, with the US and North America as dominant revenue contributors.
In order to start providing professional embroidery services, you will need to invest in an embroidery machine. This will allow you to embroider a wide range of fabrics, from cotton and denim to velvet and leather. Most of these machines are pre-loaded with designs, but it's also possible to create your own designs or use the designs submitted by your customers. With a lot of creativity and a good marketing plan, your embroidery business should be able to get off the ground in no time.
19. Make Money Crocheting
Few hobbies are better suited to a crafts career than crochet. Starting your own crochet business can be a fun and profitable endeavor. You can do almost anything with your yarn and hook – from teapot cozies and tablecloths to rugs and clothing, just take a look on Etsy! Demand for crochet and other US handicrafts remains high and the market expects strong growth through 2028.
A crochet business requires minimal investment. You just need crochet hooks, yarn, digital row counter, scissors and a few other tools. You can also run this business from home. But there are many things to consider, such as what type of products to make, who your target market is, and how to promote your business. Thanks to technology, you can now market your crochet merchandise both locally and internationally. You can also sell crochet patterns in PDF files online. With a bit of creativity, you can make a lot of money from a crochet business.
20. Bracelet Making
Bracelets are among the trendiest pieces of jewelry. They can be created from a wide range of materials, from rubber and wood to beads and precious metals. They can be fancy or casual, and they can be decorated with charms and gemstones. If you are fond of designing bracelets, then consider starting a bracelet business.
A huge market awaits you as people have been wearing bracelets and other pieces of jewelry for ages to enhance their style, attract positive energy, and symbolize relationships. The jewelry industry in the US earned $58 billion in 2021 and it's not showing any signs of slowing. 
You can start by designing a few bracelets and showing them to friends and family members who might be interested. It is important to come up with unique designs to set your brand apart from the competition. It's also a good idea to know the different kinds of bracelets. Once you come up with a good marketing plan, you're ready to start your bracelet business.
21. Sewing Business
With so many ready-to-wear clothes available in the market, you'd think a sewing business would no longer be viable. But the cut and sew apparel industry in the US has seen steady growth in recent years to reach $2 billion in 2021. And a quick look on Etsy shows that people like home-sewn goods!
When starting a sewing business, keep in mind that there are a lot of product options. Besides the usual pieces of clothing, you could make pet clothes and accessories, or home decor. You could also provide alteration services or offer sewing lessons.
It's important to register your business first and comply with all regulatory requirements. Once you've done that, you should go online and harness your digital marketing skills to promote your business. With the right skills and hard work, you'll be making money fast from your sewing business.
22. Woodworking
Are you good with wood? If so, this is a great time to get into the woodworking industry, which has seen steady growth in recent years and is expected to be worth nearly $5 billion globally by 2026. These days, people everywhere are interested in hand-crafted, artisanal goods, from wooden rocking chairs to homemade pies.
You could start your own woodworking business from home for little investment and ride this wave of appreciation for sturdy, traditional products to serious success. Even if the trend slows down, high-quality furniture and other wooden items are always in strong demand.
To get started, there are a few key steps you'll need to take. First, you should get all the necessary tools and equipment, if you don't already have them, and brush up on your woodworking with an online class or two. Next, you'll need to decide what you'll be making: furniture, figurines and chess sets, decorative plaques and custom wood pieces, or all of the above. The choice is yours, but as long as you choose wood and are willing to work hard, you should find your way to success.
23. Soap Making
Who doesn't use soap? We all do, which is why soap is a $42 billion industry in the US. Also, soap making is a fun and creative process and one of today's most popular craft goods. You'll need a handful of key tools, but for the most part it's also inexpensive.
Competition is fierce in the soap game, so the key to starting a successful soap business is creating a product that stands out. Maybe you'll be able to hit on a soap recipe that delivers incredibly pleasant smells, or discover a way to make soap that keeps skin silky smooth. There are countless ingredients you might use, and a variety of soap making methods to choose from, so you'll need to do your research and probably some trial and error.
But once you find that fantastic soap, it could be the seed of your sudsy success.
24. T-shirt Design and Print
Just about everybody loves a good T-shirt, which is why the US' online T-shirt industry has more than doubled in the past decade and expected to see continued growth in the coming years. If you're into fashion and have some unique design ideas, you could start your own T-shirt business and grab a slice of that market while giving consumers cool shirts that start new trends.
Getting started is probably easier than you think. You'll need some high-end design software, to create new and appealing styles, and you'll need to find a reliable manufacturer with which you can partner. But at least initially, you can work from and don't even need your own website; you can sell your tees on online platforms like Amazon and Etsy. Then, once you've established a strong reputation, you can launch your own website, open your T-shirt store and start building your casual clothing empire.
25. Calligraphy
Have you been experimenting with calligraphy? If so, you might not know that calligraphy in the US is a billion-dollar industry, and one of the country's more stable markets. You could turn your hobby into a calligraphy business and make a good living while also providing people with gorgeous invitations, decorations and artwork.
If you're not already an expert, a good first step is to enroll in a local or online course and brush up on your calligraphy skills. Next, build a website highlighting your designs and your service offerings, from invitation lettering to live demonstrations and more. Finally, get on social media platforms like Instagram and Facebook, where you can find potential clients and calligraphic communities and show off your skills by posting images of your work.
Once you reach this point, your success has basically been written in stone!
26. Laser Engraving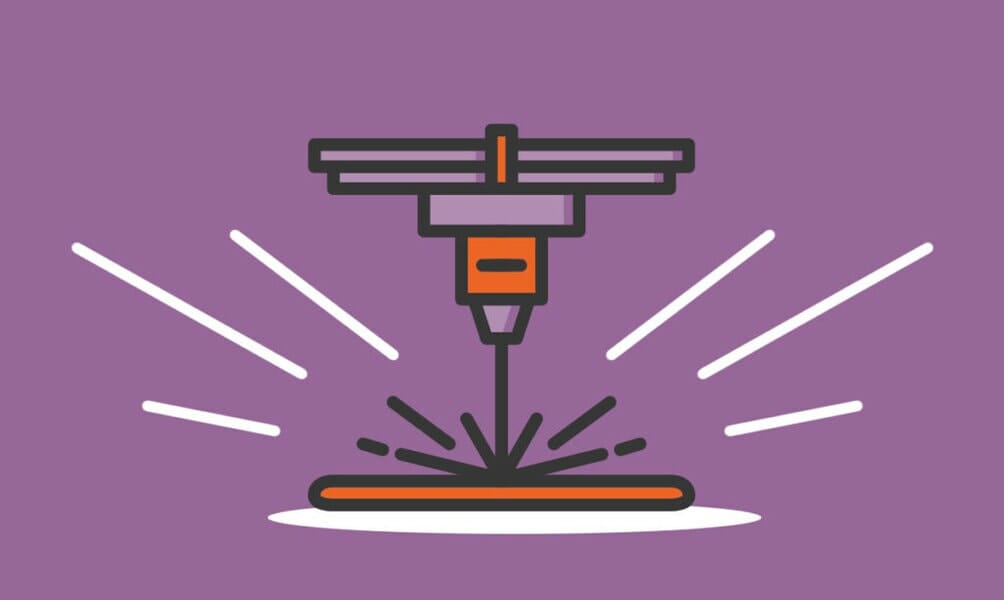 In the age of personalization, laser engraving stands out as a captivating business idea for DIY enthusiasts. This venture merges creative flair with the precision of technology, enabling the crafting of detailed designs on materials like wood, glass, metal, and leather. The range of products, from custom gifts to business branding, ensures a diverse clientele and consistent demand.
To set up, one needs a quality engraving machine, a workspace, proficiency in design software, and knowledge of material handling. With the right approach, marketing, and trend-awareness, this craft business offers a promising blend of creativity and profitability.
Comments