Back to Business Ideas Categories
61 Small Business Ideas For Men
Written by: David Lepeska
David has been writing and learning about business, finance and globalization for a quarter-century, starting with a small New York consulting firm in the 1990s.
Published on July 13, 2022
Updated on October 2, 2023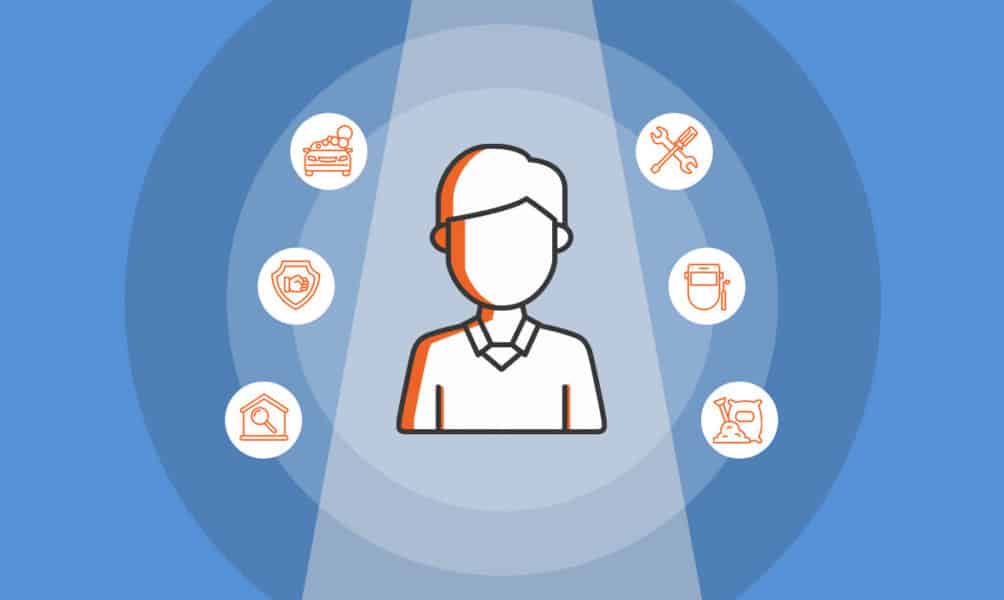 Nearly two out of three US businesses were started by men, including many of the country's biggest firms, like Microsoft, Walmart, Ford, Facebook, Amazon, Apple and Google.
Your company might never get THAT big, but if you work hard you can definitely succeed. And the journey will begin with a great idea. Check out our list of great business ideas for men to kickstart your thinking.
1. Landscaping
Considering a landscaping business? With the current real estate surge, there's never been a better time for men to dive into landscaping. This field, seeing robust growth, offers vast services for both residential and commercial clients – from garden design to tree planting.
Success in this venture requires sharpened landscape skills, top-notch equipment, and a dependable truck. Boost your visibility with an impressive website and a strong marketing game, and you'll be on your way to enjoying the scent of freshly cut grass and a flourishing business.
2. Lawn Care
Looking for a yard-care business that's less taxing? Lawn care is a promising avenue for men. The recent real estate growth has bolstered the lawn care sector. According to IBISWorld, the landscaping industry is worth $128.8 billion in the United States. Its upward trajectory is expected to persist.
To stand out, it's vital to offer top-notch service. Equip yourself with the latest mowing gear for efficiency. Plus, a strong marketing push can help carve your niche. Leverage social media, platforms like TaskRabbit and Angie's List, and local community engagement for promotion.
With the right moves and proper licensing, you're set for financial gains in this booming sector. Your hard work's payoff? A flourishing bank account.
3. Moving Business
With increasing relocations due to soaring home prices, there's a prime chance for men in the moving services sector. By 2024, projections show a growth of nearly $2 billion in the US. Starting a moving business now offers not just financial rewards but also the satisfaction of assisting families settling into new homes.
Entering this industry requires understanding licensing, checking competitor rates, and defining your unique offers. Consider expanding into packing, cleaning, and handyman services. Investing in trucks and staff is essential, as is tapping into tech to upgrade services. To make your mark, robust marketing is key.
Seize this upward trend, and you could lead in a rapidly growing industry.
4. Car Wash
For many men, a love for cars can evolve into a lucrative business: launching a car wash. The car wash services market in the United States is expected to experience significant growth, with projections indicating an increase from US$ 16.33 billion in 2023 to US$ 27.89 billion by the year 2033.. With the right investment, you can cater to car aficionados and earn a handsome profit.
Success hinges on a prime location with ample space, high traffic, and easy access—think near shopping malls or busy highway stops. Once that's settled, invest in top-notch car wash equipment and delve into car detailing. With these in place, your automotive passion could steer you towards financial success, one shiny vehicle at a time!
5. Car Rental
The post-pandemic era is seeing a vacation spree, driving a surge in the car rental sector. By the year 2027, the car rentals market in the US is projected to reach a user base of approximately 50.99 million users. If you're entrepreneurial, there's an opportunity to tap into this booming industry, serving both corporate and leisure travelers.
To stand out in this competitive market, bring unique offerings, like special discounts or a standout fleet. Remember, you'll need a significant upfront investment for an initial fleet and adherence to all licensing and insurance regulations is mandatory. Navigate these waters well, and your car rental venture could be on the road to success.
6. Box Truck
Feeling stifled in your 9-to-5? Consider diving into the local shipping sector with a box truck business. These trucks, vital for short-distance transportation, are key players in the local delivery scene, often used by major firms like Amazon. By venturing here, you're aiding local businesses' delivery efficiency while tapping into the vast US trucking market.
To kickstart, invest in a box truck – a quality used one can be cost-effective. You'll also need a commercial driver's license for larger deliveries and a grasp on freight regulations and safety. With these essentials, you're set to drive your way to self-employment and financial growth.
7. Handyman Business
Looking to leverage your knack for fixing things? Starting a handyman business might be your ticket. Perfect for those who enjoy hands-on tasks, it's a chance to help homeowners while doing what you love. Plus, the US handyman service market is anticipated to reach US$ 1.8 billion by 2033 from an estimated US$ 390.9 million in 2023.
To kick off, determine the services you'll provide, from repairs to painting or carpentry. Get equipped with essential tools, and promote yourself on platforms like Angie's List. A smart move? Offer discounted services to landlords and housing communities for brand establishment.
Begin with competitive rates, and as your reputation grows, so can your prices. With dedication and a strategic approach, you could soon oversee a flourishing business, managing a team, and reaping the financial benefits.
8. Dump Truck
The $1 trillion infrastructure bill's recent green light is set to revitalize US infrastructure, signaling a boom for the dump truck industry. The market size, measured by revenue, of the dump truck services industry was $29.4 billion in 2022. For those with a drive for handling heavy vehicles, it's an opportune moment to jumpstart a dump truck business in this expanding sector.
At its core, the business is straightforward: you own a truck, and companies need your service for transporting materials. The primary obstacles? Investing in a dump truck and securing a commercial driver's license. Navigate these, and you're on a highway to success in a rapidly growing industry.
9. Tow Truck
Considering a tow truck business? Given the consistent demand from vehicle breakdowns, it's no surprise the market size, measured by revenue, of the automobile towing industry was $9.3 billion in 2022. With just one truck, you can launch a home-based operation, help stranded drivers, and tap into this vast market.
The initial outlay is significant, as even a used tow truck requires a sizable down payment. However, when you consider an average tow fetches around $100, the investment seems justified. To start, you'll need a commercial driver's license, comprehensive insurance, and possibly state or local permits.
Differentiate your service—whether it's competitive pricing, rapid response, or another unique angle—to stand out. With these elements lined up, you're set to drive towards handsome profits in a booming industry.
10. Pressure Washing
Power washing, using high-pressure water to remove dirt and grime, is swiftly outpacing traditional cleaning techniques due to its efficiency. The burgeoning demand in this sector translates to substantial earning potential. What's more, it's relatively simple to get started. With the right equipment and a solid online presence, you're in business.
You'll need to decide on your primary clientele—residential or commercial—and craft a targeted marketing strategy. With these steps, you can capitalize on a rapidly growing industry and enjoy impressive returns.
11. Junk Removal
Considering the ongoing real estate surge, launching a junk removal business can be a smart move. With the construction sector booming, there's an inevitable rise in waste, fueling demand for junk removal services. This has elevated the US waste removal industry to a staggering $68 billion in 2022, showing consistent growth.
Setting up is relatively straightforward. You'll need a truck, the right tools, and potentially a commercial driver's license for heavy loads. A strategic move would be partnering with contractors, developers, and property managers to offer your services.
An introductory discount can help attract initial clients. With consistent, high-quality service, you'll soon garner referrals and steady income, making it a profitable venture.
12. Welding Business
Thinking of turning your welding skills into a business? With the US welding market forecasted to surge by over 40% by 2028, there's never been a better time. The recent $1 trillion infrastructure bill further ensures an uptick in construction and manufacturing activities, opening avenues for skilled welders.
Many construction sites and manufacturing units seek adept welders. By setting up a home-based operation and offering your expertise online, you can conveniently attend to different assignments throughout the day.
While initial investment in tools and obtaining relevant permits is crucial, the steady demand for your skills promises a worthwhile return. Now might be the perfect time to dive into the welding business landscape.
13. Owner-Operator Trucking Business
The trucking industry, though not often glamorized, is undeniably pivotal to the US economy. Carrying roughly 70% of the nation's freight and being essential for most towns, its value stood at a robust $217 billion in 2022. Remarkably resilient, this sector has shown steady growth even amidst global challenges.
Starting requires a commercial driver's license, achievable through written and driving tests. It's crucial to note that each state might have different licensing norms, so a thorough check is advised. Post licensure and business registration, the real challenge is understanding your market and promoting effectively.
Armed with a solid marketing strategy, your trucking venture could indeed become a lucrative and steady income source.
14. IT Company
As digital transformations are accelerating in the post-pandemic world, businesses are urgently seeking IT solutions that align with their evolving needs. The US IT market is bustling with activity, and with outsourced IT solutions accounting for a sizable chunk of the industry's revenue, there's ample room for innovative startups to make their mark.
Before diving in, pinpointing a niche is critical. Will you focus on cybersecurity, dive deep into cloud computing, or specialize in data analytics? Deciding this helps determine your primary clientele.
Stay updated with the latest technological advancements and continually refine your services. Remember, in the tech world, innovation and adaptability are key. With these tenets in mind, your IT venture stands a strong chance of being both profitable and impactful.
15. Concrete Business
If you're a man with entrepreneurial inclinations, consider diving into the expanding concrete industry. U.S concrete market size is projected to reach $32.3 billion by 2030. Its impact is evident across various landscapes, including streets, sidewalks, driveways, patios, buildings, and barriers. With the rise in new home construction and infrastructure projects, the demand for concrete is projected to surge in the forthcoming years.
Start by investing in a cement-mixing truck and mastering your concrete-making techniques. Once you've secured licenses and set up a website, build connections with local developers and contractors to offer unbeatable services. With these steps, you're ready to thrive in this profitable sector.
16. Ranch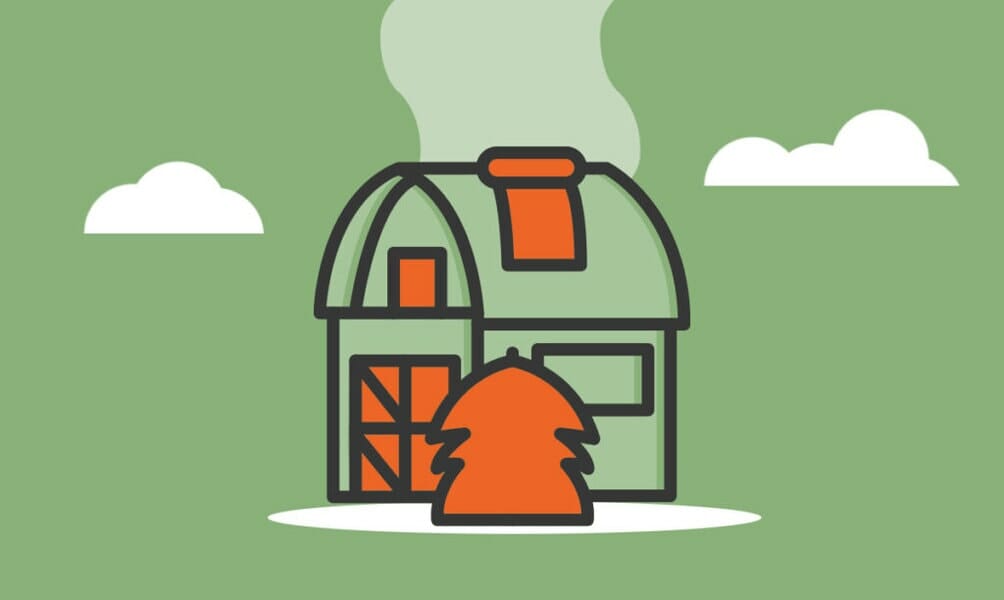 Starting a ranch could be an ideal venture for an enterprising man who seeks not just profitability, but also an opportunity to contribute significantly to his community and food security. While farming and ranching may not top the list of conventional career choices, they're instrumental for human sustenance, providing meat and essential materials like leather and wool. In the US, two million farms and ranches are expected to amass a net income nearing $137 billion in 2023.
Inaugurating a ranch involves considerable startup costs, making it crucial to first identify viable funding sources. Unless you already own substantial land, raising funds for acquisition or rental will be necessary. Another factor influencing profitability is climate change, and designing preventive measures would be advantageous. Through meticulous planning and dedicated effort, your ranching business can indeed reap abundant rewards.
17. Home Inspection
With the US real estate boom, now's a prime time for entrepreneurial men to dive into home inspections, a growing need due to surging property sales. Launching a home inspection business can offer a steady income while aiding homebuyers.
Starting requires certification, which varies by state and includes coursework and an exam, typically costing a few thousand dollars. Afterwards, procure equipment, register your business, and network with real estate agents. Research local inspection agencies for pricing insights.
After a few successful inspections, you're set to make your mark in this $5 billion US industry.
18. Construction
For those entrepreneurial men eyeing profitable ventures, the construction business stands out. In 2022, the U.S. construction sector had a market size of approximately 1.6 trillion U.S. dollars, and it was projected to grow even more in the coming years.
Starting requires thoughtful planning. Determine a business structure and adhere to legal, insurance, and compliance requirements. A comprehensive business plan, detailing finances and marketing, clarifies company direction. Consider legal assistance for contracts and other documents. Though challenging, with careful planning and investment, a construction business can thrive.
19. Self-Defense Training
"If karate is used to defend honor, defend life, then karate means something," says fictional karate master Mr. Miyagi of the Karate Kid films. Karate is one of several martial arts used for self defense, along with krav maga, taekwondo, aikido, muay thai, and judo.
If you've been trained in any of these combat systems, you can use your skills to start a self defense training business. Self defense training will not only protect your students from attackers and possibly save their lives, it will also boost their confidence.
Self defense is taught mostly in martial arts studios. There are more than 50,490 martial arts studios across the US. Martial arts schools in the U.S. average $114,657 in annual revenue (Source). Before you open your own studio, it's a good idea to scope out the market so you can devise ways to differentiate your business from existing competitors. With careful planning, your self defense training business can be very rewarding.
20. Pool Cleaning
Considering a hands-on, lucrative venture? Tap into the rising demand for pool maintenance, as affordable pools grow in popularity. The scope extends beyond cleaning to include repairs, troubleshooting, and handling algae and clogs.
Warm regions like Florida or Arizona are prime for this business. Invest in tools like filters, chemicals, brushes, and undergo a two-day certification for credibility. With these in hand, promote your services online, develop your website, and formally kick-start your business. As you expand, enjoy the potential profits and the serene pools you cater to.
21. Furniture Business
In an era where home comfort is paramount, the furniture business beckons entrepreneurial men with a passion for crafting and creativity. Although launching a furniture venture demands time, effort, and capital, strategic planning in product selection, pricing, inventory, and workspace can make a significant difference.
Remember, furniture sales often require patience as they're not usually impulse buys. However, with dedication, you could tap into a growing demand for custom pieces. Additionally, refurbishing antiques can be lucrative. This industry holds abundant promise for detail-driven entrepreneurs.
22. Fitness
With health consciousness soaring, there's a golden opportunity in the $36 billion fitness industry. As post-pandemic routines resume, this sector promises growth. Even without a fitness background, launching a venture here means promoting well-being and securing a lucrative income.
You can begin online, offering classes in yoga, Zumba, or pilates, building your brand without immediate overheads. When transitioning to a physical space, ensure you have the necessary licenses, permits, and insurance to safeguard against potential incidents. For entrepreneurial men, the fitness industry can be both personally and professionally rewarding.
23. Roadside Assistance
Roadside assistance, valued at $11 billion, becomes indispensable during car breakdowns. For those passionate about cars and driving, this business offers both income and the chance to aid distressed drivers.
The first step is investing in a tow truck, with down payments averaging $7,000. Online courses can train newbies to become certified tow truck drivers within two weeks. After obtaining licenses and permits, stock up on essentials like water, snacks, and blankets for stranded clients.
Effective marketing through newspapers, social media, and word-of-mouth will boost your business. Commitment to excellent service can set you apart in this industry, allowing men to significantly assist those in urgent situations.
24. Security Business
In today's safety-conscious era, the U.S. security industry, worth $46 billion, offers a promising venture. Starting a security business not only ensures a stable income but also addresses the increasing demand for home security.
To jumpstart, obtain a state security license and get proficient in installing and operating security systems. If you're a novice, online courses can help bridge the knowledge gap. Start advertising on platforms like Angie's List and ensure competitive pricing.
Initially, concentrate on home security, then scale to bigger projects as you gain expertise. Prioritizing quality service can bolster your reputation, setting you up for success. This industry is a chance for entrepreneurial men to cater to a rising need for safety.
25. Barber Shop
If you have a flair for hair styling and strong interpersonal skills, a barbershop might be your calling. With countless American men needing regular trims, the potential customer base is extensive. Your shop could even become a cherished community spot.
Before diving in, a barber license is essential. While requirements vary by state, most involve a barber program, apprenticeship, or both, followed by a licensure exam. Candidates typically need to be 16 or older with a high school diploma or its equivalent.
Choose a location with high foot traffic. With careful planning and savvy marketing, you can transform your social and hair styling prowess into a thriving business that enriches the community.
26. Cargo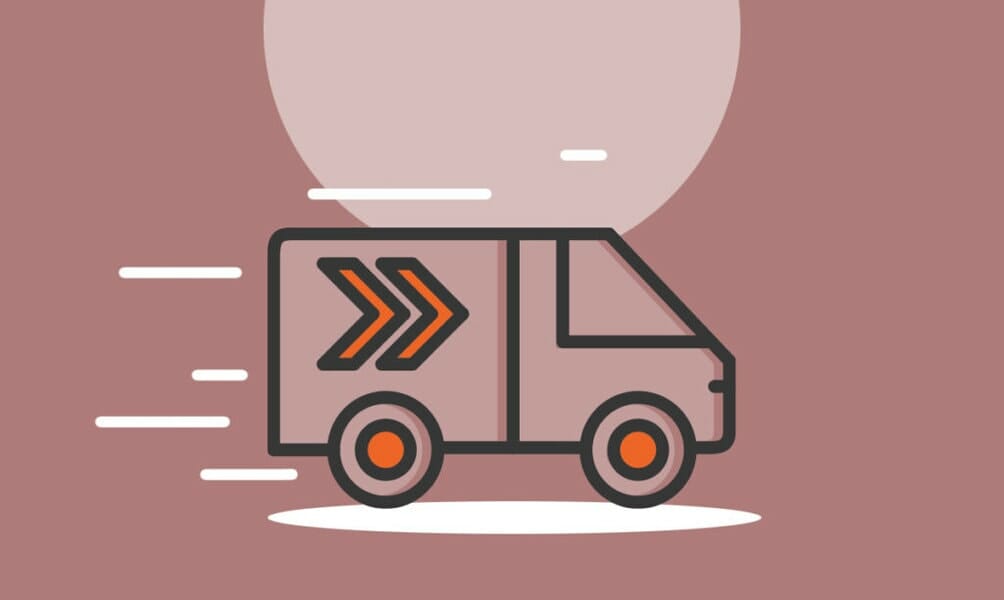 Each day, the US transportation system moves 50 million tons of goods, and that total is expected to increase steadily for the next two-plus decades. Most of those goods are moved by truck, so if you have a truck and you're looking for a good business opportunity, a cargo business might be a great fit.
It can be challenging to start a cargo business, but getting the right information and resources can help you on your way. The first step is complying with federal and state laws and regulations governing the transportation industry. You will need to find funding sources and make a business plan to get your cargo business off the ground. You'll be competing with big logistics companies, but it's still possible to capture a share of the market. Just be innovative and creative in marketing your business.
27. Farm
For those aspiring to farm, the urban-to-rural migration trend and rising demand for farm-fresh food present a golden opportunity. With the U.S. farming industry valued in trillions, there's immense potential for dedicated entrepreneurs.
Farming isn't just about pastoral scenes; it demands serious dedication. The first step is securing the right land and deciding on crops, whether it's heirloom tomatoes, zucchini, or soybeans. Soil preparation and protection against pests are essential.
If livestock interests you, choices range from chickens to pigs. Though farming requires hard work, it's fulfilling, letting you provide wholesome food to your community. This venture suits men merging business acumen with a love for sustainable farming.
28. Hauling Business
With the recent trillion-dollar US infrastructure bill, numerous construction projects are on the horizon. This surge will produce vast amounts of materials and waste requiring relocation. The US waste removal industry, valued at $60 billion and growing, presents a lucrative opportunity. For those ready to take on heavy lifting, starting a hauling business could be a smart move.
Begin with a sturdy truck, preferably a large pick-up or box truck, to maximize earnings per haul. Acquire quality hauling gear and possibly a commercial driver's license for significant tasks. Effective marketing on relevant platforms will be crucial in drawing clients.
With consistent quality service, customer referrals can help you establish a trusted reputation in this booming sector.
29. Computer Repair
In today's digital age, system failures can cause notable data loss and customer setbacks, underscoring the need for efficient system maintenance and security. The US computer repair industry, valued at $19 billion, reflects this growing demand.
For those skilled in computer troubleshooting, a computer repair business could be a promising endeavor. Operating from home offers cost-effective startup advantages.
Ensure your business is registered and compliant with regulations. Boosting your credentials with certifications and relevant degrees can enhance your marketability. Typically, technicians specialize in computer science or IT. Staying current with tech trends is crucial. This venture is ideal for tech-adept men seeking a prosperous business.
30. Window Tinting
If you're an entrepreneur eyeing a growth sector, consider a window tinting business. Poised to hit nearly $3 billion by 2027, this industry is expanding rapidly.
Window tinting, initially popular in automotive sectors, has gained traction for homes and offices, enhancing energy efficiency and carbon footprint reduction.
Success in this realm demands industry knowledge and adherence to state-specific regulations. Furthermore, it's crucial to advise clients about varying regulations, especially those traveling frequently. With the right skills and dedication, this business can be fruitful. It's perfect for those wanting to blend technical know-how with a booming eco-friendly market.
31. Private Investigation
For those with investigative talents and a desire to solve high-profile cases, launching a private investigator business is promising. The $6 billion U.S. private investigations market shows significant growth potential, with around 3,000 annual job openings projected until 2030.
Private investigators, or PIs, excel at locating missing individuals, conducting background checks, uncovering fraud, and surveillance. Establishing your expertise and credentials is crucial.
Compliance with state laws is a must. Boost your visibility through a strong online presence, including a website and active social media engagement. PIs serve various clients, including corporations, individuals, and law enforcement agencies. Aligning your business with your strengths and goals will set you up for success. This venture offers a fantastic opportunity for men to turn their investigative skills into a profitable business.
32. Hardware Store
Amid the DIY home improvement boom triggered by the pandemic, the U.S. hardware store sector thrived, yielding over $60 billion in 2021. This trend is expected to continue, with sales forecasted to reach $78 billion by 2025.
Opening a hardware store can be a rewarding venture, but thorough market research is essential to find your competitive edge among the 15,000 hardware stores in the country. Define your target demographic and choose a retail format while navigating regulatory requirements. A location with high pedestrian traffic can significantly impact success.
An innovative marketing strategy is crucial for a successful launch. While challenges may arise, meticulous planning can lead to prosperity. This business opportunity offers an excellent avenue for men to capitalize on the current market trend and engage in a profitable trade.
33. Repo Business
While repossession is a difficult circumstance to face, it is a common occurrence when payments are not met on time. The U.S. repossession industry, valued at $2 billion, is expected to see steady growth. Reclaiming goods from individuals' homes can be tough, but it also presents a lucrative opportunity for those equipped to handle it.
The pandemic and economic downturn have led to financial challenges and increased defaulted payments, driving the demand for repossession services. Additionally, the surge in used car values makes repossessed vehicles more valuable, encouraging financial institutions to pursue repossession.
Considering these factors, starting a repossession business could be a profitable venture for those unafraid of the challenges it entails. This unique opportunity has significant potential for revenue growth.
34. Woodworking
If you have a talent for woodworking, now is an ideal time to enter the industry. The woodworking market has shown steady growth and is projected to reach a global value of nearly $5 billion by 2026. The current marketplace is witnessing an increased demand for handcrafted, artisanal products, ranging from furniture to decorative items.
Starting a home-based woodworking business requires minimal initial investment, allowing you to capitalize on the growing appreciation for durable, traditional products. High-quality wooden furniture and decorative items remain in demand, ensuring the sustainability of your business even if trends shift.
To begin, acquire the necessary tools and improve your woodworking skills through online classes. Decide on the type of products you want to create, whether it's furniture, custom pieces, or a mix of items. A dedication to quality and hard work can lead you to success in this field. This opportunity offers a rewarding path for men with woodworking skills seeking a profitable business.
35. Cell Phone Repair
The cell phone repair industry thrives in the United States, with a smartphone screen breaking every second. With an annual revenue of approximately $4 billion, this presents a lucrative opportunity for those skilled in fixing cell phones.
To start, define your services, whether it's screen repair, battery replacement, or software-related fixes. Decide on a business model: a brick-and-mortar shop or an online presence from a home base. Thorough market research is crucial.
The key to success is offering reliable, high-quality services that build customer loyalty. For men skilled in gadget repair, this business proposition provides a promising and profitable path.
36. Self Storage
The self storage industry has seen significant growth as more individuals seek solutions for storing their belongings. With nearly 50,000 facilities in the US, this trend is expected to continue as people opt for smaller living spaces.
Starting a self storage business can be done on a small scale, repurposing idle space at home, or investing in a dedicated facility. Securing permits and complying with regulations is crucial, along with implementing a robust security system. Thorough market research helps you understand competitors and pricing.
As your customer base grows, collecting storage fees becomes the primary focus, streamlining operations. This venture offers a rewarding opportunity for men to meet the growing demand for secure storage while running a profitable business.
37. Personal Chef
For those with culinary talents and a passion for cooking, starting a personal chef business can be a rewarding path. The personal chef market is thriving, especially with the increasing preference for dining at home due to health concerns. With around 6,000 active personal chefs in the United States, there is substantial potential for success.
To establish your business, efficient time management, a well-equipped kitchen, and a diverse culinary repertoire are essential. Prioritize market research to understand your competition's offerings and pricing in your area. A comprehensive marketing plan will be crucial for attracting high net worth individuals, busy professionals, and families as your clients. By highlighting your skills and unique offerings, you can position yourself as a sought-after personal chef.
Embarking on a personal chef business offers a chance to turn your passion into a profitable venture. Earning money while doing what you love makes this opportunity highly appealing. Men with culinary talent and a drive for success can thrive in this flourishing market.
38. Videography
The film and video industry is experiencing rapid growth, with the United States projected to create 8,000 new jobs annually for film and video editors and camera operators until 2030. This sector is among the fastest-growing, presenting an exciting opportunity for those skilled in video production and editing to start their own videography business. On a global scale, the film and video market is expected to double by the end of the decade.
Setting up a successful videography business requires dedication and effort. Start by establishing a strong brand identity with an attractive business name and logo. Invest in top-notch equipment and stay updated with the latest technologies to deliver high-quality results. Create a professional website and showcase your work on social media to build an online presence and attract clients.
39. Tobacco Shop
The tobacco industry has shown robust growth despite challenges like increased taxes and health warnings, making it a sector worth considering with caution. The tobacco products market is projected to generate a revenue of US$941.10 billion in 2023. For those contemplating entering the tobacco business, now might be an opportune time to turn their ideas into action.
However, before launching a venture in this industry, it is vital to comprehend the legal aspects governing tobacco and develop a comprehensive business plan that includes effective marketing and distribution strategies. Adaptation to evolving trends is crucial, such as the rising popularity of e-cigarettes and vapes, along with the increasing demand for "green cigarettes," made from organic materials and without nicotine or tobacco. Finding a niche market within the tobacco industry can provide a competitive edge.
Success in this market calls for a responsible approach, staying informed about shifting consumer preferences, conducting thorough market research, and presenting a unique value proposition that aligns with societal demands.
40. Cargo Van Delivery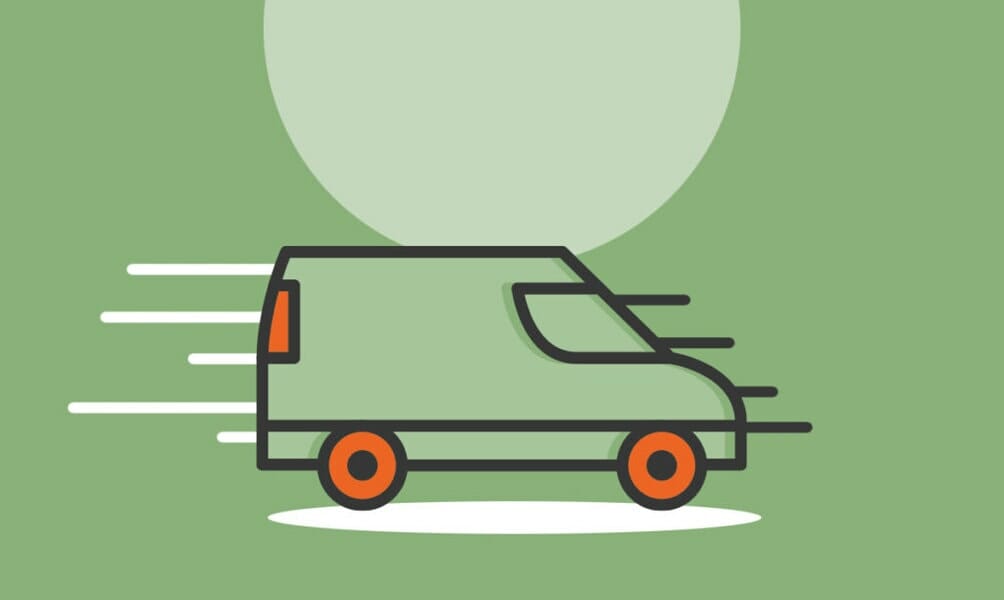 The cargo van delivery business holds a promising opportunity due to the rising popularity of online shopping and last-mile delivery demand. The US retail e-commerce market is projected to surpass $1.3 trillion by 2025, providing ample prospects. To succeed, preparation is vital. Owning a reliable cargo van and investing in necessary tools for secure handling is recommended. Complying with laws, licensing, and obtaining insurance is essential for legality and protection.
As competition exists, differentiation is key to attract and retain customers. Offering additional services like door-to-door or same-day delivery sets your business apart. A comprehensive marketing strategy will be crucial for promoting your services and building a strong brand presence. Embracing this venture not only offers substantial income potential but also fulfills the essential delivery needs of people.
41. Carpentry
With the construction industry relying heavily on labor, skilled carpenters are in high demand. Annually, around 90,000 job openings for carpenters are expected in the US until 2030, driven by residential and nonresidential construction and renovation projects. Many of these opportunities arise due to worker replacements from career changes or retirements.
If you possess carpentry skills and tools, starting your own carpentry business can be rewarding. Ensure you understand your state's licensing rules, as some may require additional licenses. Complying with regulatory requirements is essential for legal operation. A comprehensive marketing plan will help promote your business and attract clients.
Launching a carpentry business involves careful planning, meeting licensing and regulatory requirements, and strategic marketing. Quality craftsmanship, a strong reputation, and adaptability to market needs will position your carpentry business for success in the dynamic construction industry.
42. Bartending
James Bond's preference for a shaken martini could spark your interest in starting a bartending business. Being your own boss, meeting new people, and making money makes it an exciting venture. With over 100,000 annual job openings for bartenders in the US until 2030, the industry offers fast growth compared to others.
While no license is needed to become a bartender, some places may require permits or certificates. Most states set a minimum age of 18 for alcohol service in bars and restaurants, but local laws vary, so ensure compliance with local authorities. Mastering basic bartending skills and adding your unique tricks will help you stand out from competitors.
This opportunity suits men passionate about mixology, socializing, and willing to work hard to make a mark. Though challenging, providing exceptional, friendly service can lead to success in the bartending industry.
43. Mechanic Business
With the economy rebounding, US car owners are expected to address delayed repairs, creating an opportunity for automotive entrepreneurs. If you possess a good understanding of automotive parts and functions, starting a mechanic business now can be lucrative. Around 70,000 job openings for automotive service technicians and mechanics are projected annually until 2030. To thrive in this market, stay updated on the latest technologies and diagnostic tools.
Before launching, ensure you meet licensing and zoning requirements. Typically, a high school education and comprehensive training or certification are necessary. Standing out from the competition is crucial in a saturated industry with numerous repair shops nationwide. Consider finding an underserved location and working hard to succeed.
For automobile enthusiasts with a drive for success, this business venture offers substantial growth potential and prosperity opportunities.
44. Go-kart Business
For a thrilling and profitable business venture, consider go-karts, offering joy and excitement to customers. The industry is expected to rebound, with US go-kart tracks projected to generate $115 million in 2022 and continued growth ahead.
To start your go-kart track, secure financing for go-karts, safety gear, and a suitable location. Begin small and expand gradually as you build a loyal customer base. Employ skilled staff, create a comprehensive business plan with effective marketing strategies, and ensure compliance with insurance, zoning, and regulations.
By delivering exhilarating experiences and effective marketing, attract a broad clientele and foster a thriving business. Go-kart ventures combine adventure and entertainment, tapping into the rising demand for recreational activities. This exciting opportunity holds significant potential for success, making it an appealing option for enterprising men.
45. Pool Cleaning and Maintenance
Owning a personal swimming pool is a popular dream, leading to a growing demand for pool service businesses. With millions of residential and public pools in the US, the customer base is significant. Starting a pool business offers various options, including starting from scratch, partnering with pool builders, or subcontracting with established professionals. Home service platforms can also aid in connecting with pool owners in need of maintenance and cleaning.
To succeed, ensure compliance with regulations and obtain the necessary licenses and certifications. Offering exceptional pool services, prioritizing customer satisfaction, and building a strong reputation are crucial for long-term success. With the increasing investment in personal and public pools, this business opportunity allows you to provide valuable services while building a profitable venture.
46. Video Game Company
With a vast gaming audience of nearly 230 million Americans and the US video game market exceeding $95 billion, launching a new video game offers significant opportunities for success. Creating the next big hit to rival popular titles like Minecraft, Fortnite, or League of Legends is a possibility.
To turn your vision into reality, assembling a talented team is essential. Collaborating with a scriptwriter and graphic artist allows for engaging features, captivating characters, and compelling story arcs. Operating from home is possible, but registering your company and complying with legal requirements safeguard your intellectual property.
After completing and testing your game, applying for a patent protects your unique creation. Ensuring its distinctiveness from existing titles prevents copyright issues. Though starting a video game company demands dedication, the potential rewards are substantial if your game resonates with players.
47. Appliance Repair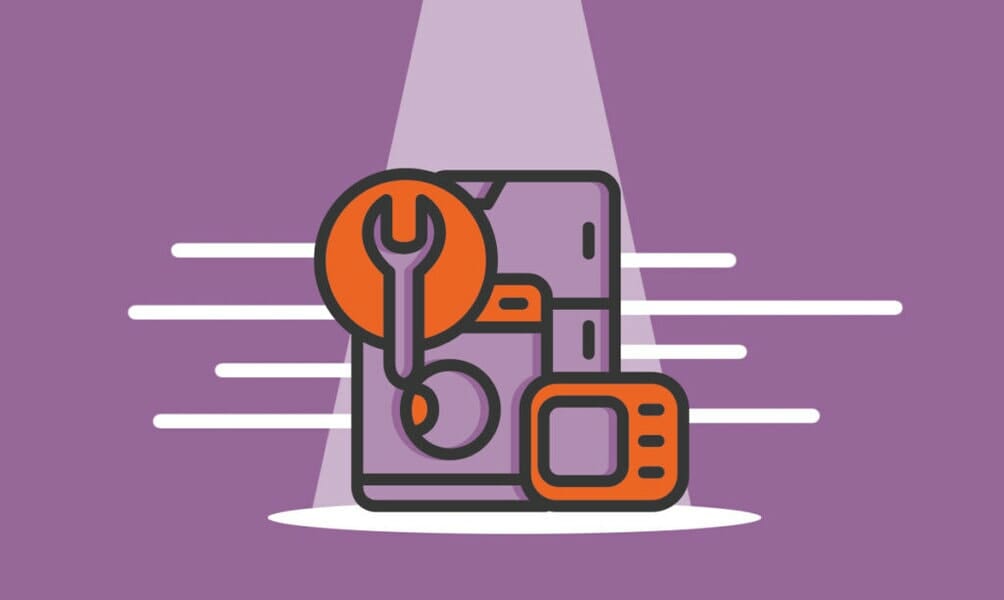 Are you looking for a good low-cost business opportunity? You could get into appliance repair. The market suffered a decline because of the pandemic but has recovered in the last two years. The market is expected to continue growing because of supply chain disruptions that make it difficult for consumers to get new appliances.
Before you get started, understand the market and know that an appliance repair business covers household appliances like televisions, washing machines, dryers and refrigerators. You may also repair and maintain garden equipment like lawn mowers, but automotive or computer repairs are not included. You will need to check out licensing and other regulations, prepare the basic tools that you need for repairs and maintenance, and advertise your business to find customers.
48. Septic Pumping
As the population grows, demand for septic cleaning services increases. If you're looking to take advantage of this business opportunity and start your own septic pumping business, you can expect some competition. The US septic, drain and sewer services industry has grown consistently in the last five years and expects to reach $5 billion in 2022.
Starting your own business can be a daunting task. But, if you have an entrepreneurial spirit and are willing to put in the hard work, anything is possible. First, do your research and make sure there is a market for your services in your area. Next, develop a business plan and cost analysis so you can determine how much money you'll need to start up and sustain your business.
Finally, promote your services through word-of-mouth marketing, online advertising, and networking with other local businesses. With these tips in mind, you're well on your way to starting a successful septic pumping business!
49. Selling Used Tires
Nearly 40 million used tires are sold across the US every year. The market is anticipated to grow as car owners seek ways to cut maintenance and repair costs in the face of rising gas prices. Used tires are cheaper than new tires, with some retailers selling these at half the original price and still making profit. If you're looking for a lucrative idea, consider a used tire business. It is a great way to earn money, reduce waste and protect the environment, too.
Before you can start a used tire business, you'll need to check out local safety and environmental regulations. It's important to scope out the market and find a suitable location, although you can start small and just set up shop in your garage. Aside from selling the used tires as is, you can get creative and come up with ideas on how to upcycle used tires into colorful and beautifully designed swings, planters, artificial coral reefs, and more.
50. Personal Driver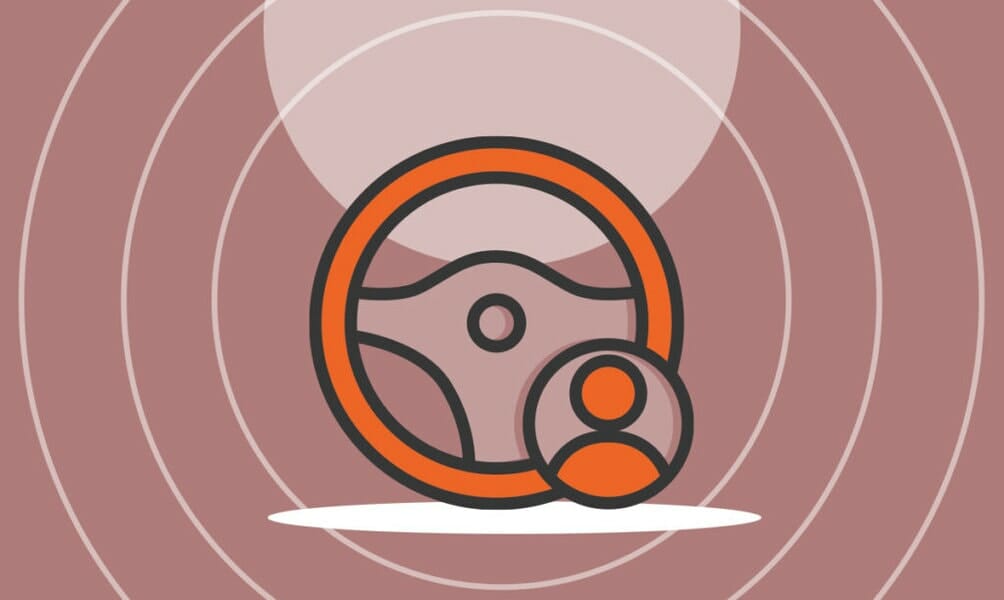 Some people hate waiting in line for a taxi or spending $40 on an Uber. Well, there's a new trend that's convenient for anyone who wants it: personal driver services. Demand for professional drivers is increasing as more people realize the advantages of a stress-free and seamless commute. More than 30,000 annual US jobs for taxi drivers and chauffeurs, including personal drivers, are expected to be created through 2024.
To start your own personal driver business, you'll need a standard or commercial driver's license. Check with local authorities to know for sure. Some states may also require training on safety regulations. You may also want to know the best routes to hotels, convention centers, restaurants, airports and other area landmarks. So if you're familiar with the streets in your city or state, then your personal driver business would have a better chances of success.
51. Tree Trimming
If you're looking for a business that involves nature, starting a tree trimming business may be the perfect fit! Tree trimming services may be largely seasonal and highly dependent on the weather, but stable growth in utilities and residential construction is fueling increased demand. The US market is projected to grow modestly to nearly $30 billion in 2022.
Tree trimming services include pruning dead or excess branches to preserve the tree's health and shape. Other services are tree felling, stump grinding and removal, and transplanting. Before you can start marketing your services, check out your state's regulations and comply with the insurance requirements. There will be challenges and risks, so it's important that you strictly observe safety measures. You will need to make an initial investment to get yourself a truck, chainsaw and other equipment, and safety gear. It's a competitive market, so think of ways to differentiate yourself and provide added value to your services.
52. Watch Business
It seems hard to believe in this era of smartphones, but people still spend a lot of money on watches. The US watch market is worth $12 billion and projected to grow steadily through 2026. If you love watches and are always on the lookout for the latest styles, then starting a watch business may be the perfect venture for you.
There's no limit to the type of watches that you can carry, but it would be best to identify and focus on a niche market. How will you convince potential customers to actually make a purchase? For some people, wearing a watch is a form of self-expression. For most, a nice watch is a piece of jewelry that enhances appearance and style. Consumers who can afford to buy more than one usually choose a watch that complements their attire. As the economy improves and disposable incomes rise, spending for watches is also likely to increase. So, now is the time to get in!
53. Gym
As the US economy recovers from the pandemic, gyms and fitness centers are expected to bounce back big-time. The gym, health and fitness clubs industry is poised for growth and expected to earn more than $36 billion in 2022. Starting your own gym can be very profitable as well as rewarding.
Setting up a gym can be a breeze if you're motivated and have a clear vision. You'll need to invest in exercise equipment, choose a location that is accessible to potential customers, and secure the necessary permits and certifications. One option is to open a franchise outlet or buy an existing fitness center.
It's a good idea to identify a target market. There's an increasing number of younger people who want to get fit and healthy, so you might want to direct your marketing toward this demographic. Don't forget older fitness buffs, though. Their number are also on the rise.
54. Oil Change
Delaying an oil change turns motor oil into sludge, which often leads to a major engine failure and could cost you your car. That's why the US oil change industry has been growing steadily, with $7 billion in revenue in 2022. If you're looking to start an oil change business, you're not alone. Several big companies with multiple branches and well-known brands are already in the market. But there are still ways to grab your piece of the pie.
Your profitability will depend on your location and an effective marketing campaign. Finding a strategic location for your oil change services business will give you an edge over the big industry players which depend largely on name recognition to attract customers. It is important that you find an accessible location with high foot traffic to compete successfully. You will also need to offer value-added services, carry a wide range of oils and lubricants, or introduce convenient self-service solutions to corner a share of the market.
55. Law Firm
If you're a lawyer, starting your own law firm will provide flexibility you can't enjoy as a junior partner. With your own practice, you can choose your services, focus on a niche market, and be your own boss.
Demand for legal services from businesses has remained strong since the start of the pandemic. It's predicted to rise further as many businesses affected by the pandemic seek legal advice. Competition is going to be tough, though, as there are nearly 440,000 law firms in the US.
You'll need a significant amount to set up an office, hire some staff, purchase office supplies, and promote your services. One option is to start with a virtual office and save on overhead and operating costs. A virtual office can provide you with a business address and administrative services. If you stick to a solid business plan, your law firm should be able to get off the ground in no time.
56. Parking Lot
Are you thinking of converting an idle property into a parking lot? It's not a bad idea. A parking lot is relatively easy to manage, yet has high profit potential. Parking lots and garages in the US are enjoying coming back strong after the pandemic. The industry is on a rebound and predicted to earn more than $11 billion by 2024. Starting a parking lot business now is the right thing to do.
If you don't have any idle property, don't fret. You can apply for a loan or buy an existing parking lot. Another option is to buy a plot of land and develop it into a parking lot. Before you can open your business, you need to comply with your state's licensing, zoning, insurance, and other requirements. Promoting your business is important. You can employ digital marketing strategies and make use of social media platforms to advertise your parking lot and attract customers.
57. Laundry Business
Washing clothes may be a dirty job, but somebody's gotta do it! That's why laundry is a billion-dollar industry in the US, because there will always be clothes that need cleaning and people who don't want to deal with it. You can get in on the action with your own laundry business. Best of all, thanks to the latest technologies, you can keep tabs on your machines via mobile app and keep your hands clean as you watch the money roll in.
Significant investment will be required, to buy at least a dozen machines and rent out a good-sized space in a high-traffic location. The next step will be to determine your services, whether you want to be a self-service-only laundry or offer drop-off services as well. You could also make an even larger investment and offer high-end dry cleaning. Whichever route you choose, your chances are good, as US laundromats have an impressive 95% success rate.
58. Electrical Business
The US economy is expected to create nearly 85,000 electrician jobs each year through 2030. So if you're an electrician, now is a good time to establish your own electrical business. Electricians earned $200 billion in 2022 and this amount is expected to grow over the next five years as Americans pursue more home renovation and retrofitting projects. 95.6% of electricians are male, making them the more common sex in the occupation.
Electricians install and repair electrical power, communications, lighting, and control systems. Before you get started, you'll need to meet licensing requirements, register your business, and comply with other applicable regulations. Most states require electricians to get a license, after attending a technical school or undergoing apprenticeship. It's important to keep yourself updated on the latest technologies that increase energy efficiency.
Rising awareness of the benefits of using efficient technologies is driving demand for electrical upgrades. Being up to date on the latest trends will give your electrical business a competitive edge.
59. Home Building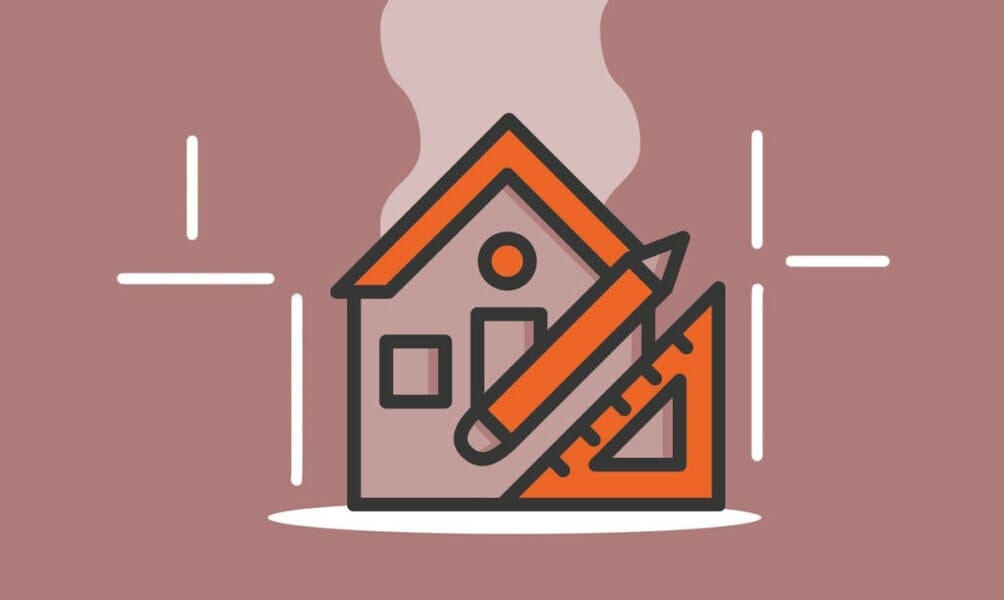 Starting a home building business is an ambitious undertaking, requiring dedication, perseverance, and significant investments of time and resources. Acquiring suitable land for development is a crucial aspect with its own challenges and considerations.
Options for land acquisition include buying pre-developed or soon-to-be-developed land for immediate construction readiness, or purchasing undeveloped land for cost-effectiveness, but necessitating additional preparation.
Before commencing construction, ensure your business obtains necessary licenses, permits, and regulatory compliance.
Though launching a home building business presents challenges, meticulous planning, thorough research, and commitment to compliance lay the foundation for a thriving enterprise in this dynamic industry.
60. Knife Sharpening
The knife holds paramount significance in every kitchen, especially for men proud of their culinary skills, creating an opportunity for a thriving knife-related services business.
With the rise of cooking shows sparking a passion for home-cooked meals, the demand for proficient knife sharpening services is expected to soar. The US market for knife sharpening services is projected to grow at a robust annual rate of 6% until 2028, offering an enticing prospect for entrepreneurs.
A knife sharpening business can be set up from home with minimal investment. Prioritize understanding knife safety protocols to prevent injuries. Extensive research on sharpening methods and materials is crucial. By employing appropriate techniques and materials, you can safeguard customers' knives' performance while establishing a reputable and sustainable enterprise in this specialized niche.
61. Car Dealership
Many guys love cars because they are fascinated by the mechanics of how they work. Selling cars can be very profitable and enjoyable.
US car dealers earned an incredible $1 trillion in 2021, and the market is expected to continue to expand the next five years as consumer confidence grows and some car owners replace their aging vehicles. You can take advantage of this with your own car dealership.
If you have an idle property that's big enough to hold your cars, then you can start preparing to launch your business. Otherwise, it's wise to look for a property you can lease or buy before you begin to comply with the licensing and other legal requirements. Location is very important, so consider it before finalizing the lease or purchase.
It's also important to identify your target market because this will determine the type of cars you will carry. Do you want to cater to the younger generation? If so, then it's a good idea to choose the lower priced cars. With careful planning and a good marketing strategy, your car dealership can be successful.
61 Small Business Ideas For Men
Landscaping
Lawn Care
Moving Business
Car Wash
Car Rental
Box Truck
Handyman Business
Dump Truck
Tow Truck
Pressure Washing
Junk Removal
Welding Business
Owner-Operator Trucking Business
IT Company
Concrete Business
Ranch
Home Inspection
Construction
Self-Defense Training
Pool Cleaning
Furniture Business
Fitness
Roadside Assistance
Security Business
Barber Shop
Cargo
Farm
Hauling Business
Computer Repair
Window Tinting
Private Investigation
Hardware Store
Repo Business
Woodworking
Cell Phone Repair
Self Storage
Personal Chef
Videography
Tobacco Shop
Cargo Van Delivery
Carpentry
Bartending
Mechanic Business
Go-kart Business
Pool Cleaning and Maintenance
Video Game Company
Appliance Repair
Septic Pumping
Selling Used Tires
Personal Driver
Tree Trimming
Watch Business
Gym
Oil Change
Law Firm
Parking Lot
Laundry Business
Electrical Business
Home Building
Knife Sharpening
Car Dealership
Subscribe to Our Newsletter
Join our exclusive community! Subscribe to our newsletter
and gain insider access to cutting-edge business insights and trends.
Thank you for subscribing! We can't wait to share our latest news and updates with you. Get ready for exciting content in your inbox.