Back to Business Ideas Categories
40 Garage Business Ideas
Written by: David Lepeska
David has been writing and learning about business, finance and globalization for a quarter-century, starting with a small New York consulting firm in the 1990s.
Updated on September 5, 2023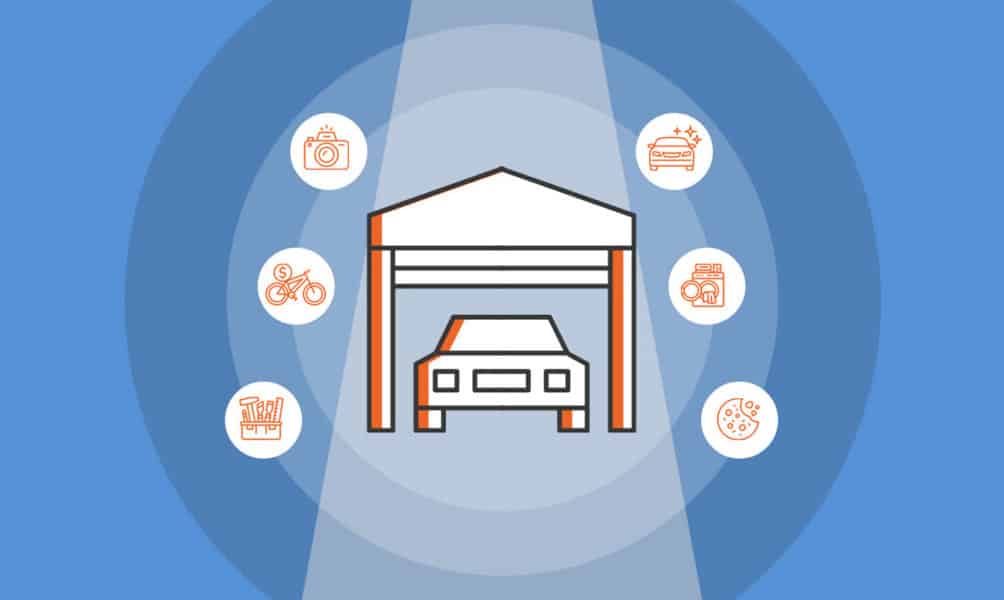 40 Garage Business Ideas
Photography
Candle Making
Car Detailing
Laundry Business
Flower Shop
Craft Business
Cookie Business
Woodworking
Courier Business
Grocery Delivery
Bike Rental
Equipment Rental
3D Printing
Massage Business
Smoothie Business
Mechanic Business
Cupcake Business
Computer Repair
Recycling Business
Cake Business
Car Wrapping
Tutoring
Furniture Store
Cell Phone Repair
Knife Sharpening
Mug Printing
Appliance Repair
Oil Change
Virtual Assistant
Online Courses
Gift Wrapping
Bookkeeping
Tattoo
Dog Grooming
Dog Training
Carpentry
Greeting Card Business
Graphic Design
Soap Making
Food Delivery
You've probably heard of major corporations that started out, way back when, as an idea in somebody's garage. And it's true — many businesses did start like that, especially tech businesses.
You can also run a business out of your garage, and build it toward serious success, if you put your mind to it. You could get into bikes, consulting, appliances, cars, and much more. The possibilities for garage business ideas are nearly endless, which you'll see if you read through our list below.
With careful planning and determination, your business can be the next big thing out of a garage.
1. Photography
Are you an amateur photographer who loves snapping great images? Photography in the US is an $11 billion industry expected to see steady growth in the coming years, so now would be a great time to stretch your entrepreneurial wings and give it a shot. You could start your photography business from home and give the world beautiful photos while also making a good living. 
A crucial step will be finding your photographic niche. There's a wide array of subjects to choose from. You could focus on personal portraits, fashion and culture photography, news and celebrities, or travel, nature and wildlife. Assuming you already have a professional-level camera, you'll just need some great editing software and to build a website showing off your portfolio and listing your prices and services. With a bit of talent and determination, you could be snapping your way to success in no time!
2. Candle Making
If you're a budding entrepreneur with a creative streak, custom-made candles represent a great combination of a fast-growing market with a business that's relatively easy to start. With a small investment you can start making candles from home and sell them online to help countless people set the mood while making good money.
Best of all, you can express your creativity. Some of today's trendier candles include calming scents, wild colors, organic ingredients and a variety of shapes and sizes, including a $65 candle shaped like a hand!
The first step will be brushing up on your candle-making skills, and there are many online courses to get you up to speed. After that, you'll just need to purchase the key materials and equipment, set up an account at an online platform like Etsy and start selling. Once the money starts rolling in you can create your own website, start giving tutorials to build your reputation and even open your own candle shop!
3. Car Detailing
Are you obsessed with keeping your car looking shiny and new? If so, a car detailing business might be the perfect career choice. Unlike a car wash, which is usually automated, car detailing is done by hand, with the car's exterior and interior thoroughly cleaned. It's more meticulous and labor-intensive.
It's also more lucrative. The US car wash and detailing industry is valued at $13 billion after bouncing back from the pandemic slump and growing nearly 10% in 2021. Demand for car detailing is expected to rise as prices increase, prompting owners to take better care of their vehicles.
Before you launch your car detailing business, it's important to find a strategic location for your shop, secure substantial funding, and find ways to differentiate your business from the competition. It's also wise to wage an aggressive marketing campaign to promote your business. Once your business is up and running, you'll be making big profits in no time.
4. Laundry Business
Washing clothes is indeed a dirty job, but somebody's gotta do it! That's why laundry is a billion-dollar industry in the US, because there will always be clothes that need cleaning and people who don't want to deal with it. You can get in on the action with your own laundry business. Best of all, with the latest technologies, you can keep tabs on your machines via mobile app and keep your hands clean as you watch the money roll in.
Significant investment will be required, to buy at least a dozen machines and rent out a good-sized space in a high-traffic location. The next step will be to determine your services, whether you want to be a self-service-only laundry or offer drop-off services as well. You could also make an even larger investment and offer high-end dry cleaning. Whichever route you choose, your chances are good, as US laundromats have an impressive 95% success rate.
5. Flower Shop
Do you love the smell of fresh-cut flowers? Or the way a brilliant floral arrangement can brighten your day? If so, starting a flower business could be the perfect way to turn your hobby into a career. Flowers are always in demand, and in fact right now both the floral market as a whole and online flower sales are seeing steady growth. Thus, the industry offers opportunity as well as room for innovation.
One key step will be deciding if you want to open your own flower shop or focus on selling flowers online. The latter route is less expensive, as you'll have less inventory and no rent or utility payments, and could be a good way to build up a reputation while minimizing risk. Once you've established a brand and started getting referrals, you could open your flower shop and start beautifying the whole neighborhood, one arrangement at a time.
6. Craft Business
Do you have a creative hobby? If it involves some sort of craft, you might want to consider turning your favorite at-home pastime into a business, and potentially a major revenue stream. With people stuck at home for months on end looking for something creative to do or something interesting to buy, the arts and crafts industry has exploded since the start of the pandemic. In 2020 alone, the revenue of the leading online arts and crafts marketplace Etsy more than doubled, to $1.72 billion. That means right now is a great time to start your own craft business, provided people with wonderful products and ride this wave to prosperity.
You'll be your own boss, working at home at times that are best for you. You'll be able to embrace and express your creativity, producing goods that could be sold around the world. But you will need to decide which products to focus on. This could be anything from crocheted blankets and clay jewelry to embroidered handkerchiefs and knit hats. Whatever you choose, be sure to research what's already out there and offer a unique twist on existing products. Building a strong brand will be key to the success of your craft business.
7. Cookie Business
Are you a baking whiz? Well then maybe now's the time to turn your incredibly tasty cookies into a money-making machine. The cookie and cakes market is huge and growing fast, in the US and around the world, so you could start your own cookie business, put smiles on a lot of faces and make a good living, all at the same time!
The key, of course, is being able to whip up fantastic cookies, preferably in a variety of unique and appealing flavors. If you can already do that, you're halfway there. You'll just need to outfit your kitchen for industrial-level baking and build a website showing off your baked goods and you'll be open for business. And thanks to the internet, your potential market is billions of people. You could sell to the family around the corner, or college kids on the other side of the globe. So maybe it's time to get out those cookie sheets and start making some real dough.
8. Woodworking
Are you good with wood? If so, this is a great time to get into the woodworking industry, which has seen steady growth in recent years and is expected to be worth nearly $5 billion globally by 2026. These days, people everywhere are interested in hand-crafted, artisanal goods, from wooden rocking chairs to homemade pies.
You could start your own woodworking business from home for little investment and ride this wave of appreciation for sturdy, traditional products to serious success. Even if the trend slows down, high-quality furniture and other wooden items are always in strong demand.
To get started, there are a few key steps you'll need to take. First, you should get all the necessary tools and equipment, if you don't already have them, and brush up on your woodworking with an online class or two. Next, you'll need to decide what you'll be making: furniture, figurines and chess sets, decorative plaques and custom wood pieces, or all of the above. The choice is yours, but as long as you choose wood and are willing to work hard, you should find your way to success.
9. Courier Business
If you're looking for a way to make extra money, starting your own courier business could be the perfect solution. You can work as much or as little as you want to start off, and there's no need for expensive equipment or training. You'll just need a reliable vehicle, good insurance and decent driving ability.
Best of all, the market is growing fast, thanks to people spending more time at home and the rise of delivery apps like InstaCart, DoorDash and more, so there's real opportunity in this line of work. Particularly if you already have a car, this is a low-cost venture with little risk and strong profit potential. To get started you just need to sign up as a driver for one of your local delivery apps and start making pick ups and deliveries.
Once you've built a reputation, you could start offering your courier services to area businesses, which tend to pay more. If you're services are reliable, you'll likely get referrals and, sooner than you might imagine, you'll be able to set up your own courier business.
10. Grocery Delivery
Global online grocery delivery sales have been growing by almost 30% since the coronavirus pandemic crippled economies in 2020. This stellar performance is expected to continue through 2024 as a lot of people continue to stay or work from home even with the lifting of protective measures. With online grocery shopping, consumers no longer have to spend time queuing in supermarkets. They simply browse through a retailer's website or app, shop and check out, pay for the items online, and have these delivered right to their doorstep.
If you're thinking of starting a grocery delivery business, now's the time to do it. You have at least three options: operate your own delivery service, work with a franchise, or sign up with an established retailer. Consider carefully the pros and cons of each option before deciding on which business model to choose. Assess the competition as well and identify possible clients if you're going to give it a go on your own. Whatever your decision is, plenty of opportunities await.
11. Bike Rental
As more workers return to commuting between their homes and offices, demand for bike rental for last mile connections will likely increase. If you're thinking of starting your own business, a bike rental shop might be a great option. The US bike rental industry, which is valued at nearly $800 million, is projected to grow in the next five years amid a boom in the bike sharing sector. More commuters now prefer to ride bikes because these are good for the environment. Anxiety over catching the coronavirus in public transportation systems has also fueled demand for bikes.
There are a few things you need to consider before starting a bike rental business. Is there a market for bike rental in your area? What kind of bikes should you offer? How many bikes should you have at any given time? You will find the answers to these questions as you research the market. It is also important to comply with all the legal and regulatory requirements and to come up with a good marketing plan. An option is to place bike docks near subway or bus stations.
12. Equipment Rental
With the recent approval of the $1 trillion infrastructure bill, the number of US construction projects is set to rapidly increase in the coming years. That's why the US equipment rental industry is poised for steady growth, because most of those rentals will involve new construction, building developments, and related work. If you're interested in starting your own equipment rental business, your first step is to decide what type of equipment you plan to rent out.
You could go big and offer backhoes, cranes and other major machinery, or a bit smaller with jackhammers, dumpsters, wheelbarrows and other tools and equipment. Or you could go in a totally different direction and rent out party equipment, such as tables, chairs, trampolines, bouncy houses and karaoke machines. That's another potentially lucrative route, as more and more people are planning celebrations as the pandemic recedes.
After that you'll just need to make sure to acquire all the relevant licenses and permits and put together a strong marketing campaign to ensure you and your products stand out in a competitive marketplace. Once you get those first few clients, you'll be able to start building a reputation.
13. 3D Printing
So you've decided to start a 3D printing business. That's great! A strong demand for three-dimensional customized products is driving the rapid growth of the global 3D printing market, which was estimated at $16 billion in 2021. The market is expected to grow 24% per year through 2028 due to increased demand for prototypes, models and artistic designs in various industries like aerospace, automotive, health care and more.
You will need to understand first the regulations and legal issues affecting the industry. For example, the use of 3D printers is not regulated but the medical products that are produced through 3D printing are regulated by the FDA. A license is also needed for 3D printers that are used to make weapons. If a design used to create a 3D model is covered by intellectual property rights, printing the model would infringe those rights. You'll also need to make a hefty investment upfront to get your business up and running, but the benefits could be immense.
14. Massage Business
Do you have strong hands and a knack for helping people relax? If so, you might think about starting your own mobile massage business, making house calls to reduce people's stress and anxiety during these tense times. People want convenience and are willing to pay a bit more for a service that comes to them, on their time, so there's good money to be made in a mobile massage therapy company. As the pandemic recedes, massage is coming back strong and you could ride that wave to success, and maybe even open your own spa some day.
If you're not already, you will need to get trained and certified as a massage therapist, which most states require. But this can be done in just a few months, often for a reasonable price at a local community college. Once you're certified and have chosen your specialty, you'll just need a reliable vehicle, a massage table and some other supplies and you'll be ready to start taking on clients, reducing their stress and filling up your bank account!
15. Smoothie Business
Do you love smoothies? If so, you're not alone. Eating healthier is a key part of the current American fitness craze, and for millions of people that means smoothies. They work as breakfast, snack, dessert or even a lunch alternative, and can be made with everything from almond milk and yogurt to ice cream, pineapple and cucumbers (though not all together!). The industry is already worth $2.5 billion and expects to see strong growth in the years ahead. So if you enjoy whipping up healthy treats, you could start your own smoothie business and put smiles on countless faces while making good money.
Beyond creating a unique and appealing menu, one key hurdle will be finding a great location for your smoothie shop. It needs to have steady foot and car traffic, or you won't do much business. It also needs to be affordable or you won't make any profits. One option is to rent a food truck and start out with a mobile smoothie business, then use that to build a reputation and save money for your smoothie shop — which will hopefully be the first of many.
16. Mechanic Business
As the economy improves, car owners in the US are likely to seek repairs that were delayed by pandemic measures. If you're an entrepreneur with a good grasp of automotive parts and functions, now is the time to start a mechanic business. Nearly 70,000 job openings for automotive service technicians and mechanics are projected on average every year through 2030. To get a share of this lucrative market, you will need to keep up with the latest technologies, diagnostic software and tools to assess vehicles.
Before launching your business, you will need to check out the licensing and zoning requirements. Generally, a mechanic needs to finish high school and undergo an in-depth training or certification program. Once you comply with government regulations, it is important to research ways to differentiate yourself from the competition. Remember that there are hundreds of thousands of repair shops across the country. Although the industry seems to be saturated, there are still many ways for you to succeed. An option is to find an underserved location, set up your shop there, and work very hard.
17. Cupcake Business
The great cupcake boom is here! Cupcakeries, or bakeries that specialize in cupcakes, are popping up on every major shopping artery, while reality shows like Cupcake Wars draw massive viewership numbers. The $43 billion global cake industry is expected to see steady growth through 2027, which means now is the perfect time to get in the kitchen and start whipping up your next batch.
If you have legit baking skills, you could start your own cupcake business and ride this wave to success while bringing smiles to countless faces. There will be a good deal of work involved. You'll need to decide which sort of cupcakes to make, though at the start it might be best to specialize in the cupcakes you make best and then expand the choices as you grow. The next stop will be renting out an appealing shop space, or a commercial kitchen, if you decide to sell online rather than direct. Finally, be sure to get all necessary licenses and permits, as the last thing you want is for your food business to be shut down just as starting to draw the cupcake crowds.
18. Computer Repair
Businesses stand to lose customers and important data whenever their computer systems are down. Properly maintaining computers through regular cleaning, hard drive updates, and virus prevention can prevent breakdowns and extend a computer's shelf life to up to eight years, computer security firm Norton says.
That's why demand is high for computer maintenance and repair services. The US computer and electronics repair industry is valued at $19 billion. If you're knowledgeable about computers and have troubleshooting skills, consider starting a computer repair business.
This type of business can be run from home, with minimal startup and overhead costs. But you'll still need to register your business and comply with applicable regulations. Obtaining certifications on top of a bachelor or associate degree will increase your value and attract more clients so it's wise to apply for these. Computer repair technicians mostly study computer science, IT, or computer information systems. It's also important to be abreast of the latest trends. With your impressive skills, you'll be making big profits in no time.
19. Recycling Business
Are you all about going green and saving the environment? Then why not start a recycling business and turn your passion into your livelihood. You could be fighting climate change and making good money at the same time — now that's a win-win!
Getting started won't be cheap, as you'll need a vehicle to collect and transport the recyclables and a sizable processing facility, as well the appropriate licenses. But you should see a relatively quick return on that initial investment as the US recycling industry is worth billions and growing fast. You'll just need to decide which types of recyclables you'll focus on, such as collecting glass to melt down into jars.
Before you dive in, you might want to check the recycling rates for your state, as some states are much more profitable when it comes to recycling.
20. Cake Business
Nearly six out of 10 Americans eat dessert after a meal at least once a week, and cakes are among the favorites. Cake consumption is growing steadily in the US despite the increasing preference for healthy food. Well, those with a sweet tooth always find an excuse to indulge in cakes. If you're fond of baking and designing cakes, starting a cake business might be the perfect career choice for you.
This type of business can be run from home so you can minimize your overhead cost. Once you've registered your business, you should find a reliable supplier of ingredients and supplies. Besides offering unique birthday cake designs, you might also want to introduce gluten-free and sugar-free cakes to cater to all kinds of customers. Keep yourself updated with the latest market trends and consider coming up with cakes in a box or tin can cakes. A cake business will require a lot of creativity, hard work and an effective marketing plan.
21. Car Wrapping
As more companies find car wrapping an innovative way to market their products and services, you might consider this a good way to start a business. In the US, the automotive wrap films market size is anticipated to surpass $4 billion by 2028. Car wrapping is using vinyl automotive wrap films to add gloss or matte finish to a vehicle, overlay a vehicle with a graphic design, or simply add a protective layer. It is increasingly being used as a marketing tool.
As the industry is still gaining popularity, there's plenty of room for new businesses to make a name for themselves. Now's the right time to start a car wrapping business. Get ready to hire a graphic designer if you're not one, assess the market to find out how you can stand out, and create a business plan to market your services. Your entrepreneurial journey won't be easy but you'll soon be making money.
22. Tutoring
Do you have an area of academic expertise? Maybe you're great at math, deeply familiar with science, or obsessed with language and literature. Even if you're not a subject expert, but simply good with children, now's a great time to consider starting a tutoring business.
The industry took a hit during the pandemic, but today many tutors are embracing virtual instruction and tutoring is expected to see steady growth in the years ahead. As a result, you're now able to run a tutoring business almost entirely from home, all while helping children to learn and excel and making a good living.
Starting a tutoring business is not terribly complicated. If you have teaching experience or some proof of your expertise, you mainly need a good computer and you can start offering your services on a variety of online platforms, like ClubZ or eTutorWorld. With a bit of marketing on social media, you should be able to attract a few clients and start building your tutoring empire.
23. Furniture Store
Who doesn't love comfortable, appealing furniture? These days, when most of us are spending more and more time at home, it's no surprise that the furniture industry is seeing strong, steady growth. A furniture business is a great way to earn a living because you get to work with your hands and be creative and build products that help people live in a more comfortable home.
But it's not an easy business to get into. It takes a great deal of time and determination, as well as a good amount of money, to determine your offerings and prices, produce and buy inventory and rent out a quality space. You also need to have an eye for detail and a high level of patience because customers rarely buy a bed set or dresser on a whim.
But if you do everything right, you may find your products in demand sooner than expected! You could also refurbish and refinish aged and antique pieces, which often go for very high prices. There's a lot of opportunity in furniture for the sharp entrepreneur.
24. Cell Phone Repair
At least one smartphone screen breaks every second in the US, a cell phone repair company says. Not all Americans, however, can afford to toss their damaged smartphones, and buy a new one or upgrade. That's why the cell phone repair industry has continued to thrive, earning around $4 billion a year. If you are skilled at fixing cell phones, this may be your chance to set up your own business.
Before you promote your services, it's important that you decide what you're going to offer. Will you be doing screen repair and replacement, battery replacement, or software-related repairs? Do you plan to set up a shop, or just work from home and promote your business online? You will find the answers to your questions as you research and assess the market. What's important is that you are able to offer reliable and value-added services so you can quickly build up a loyal customer base.
25. Knife Sharpening
The knife is considered the most important tool in the kitchen. In fact, mastering the basic knife skills is among the first tasks given to aspiring chefs. Keeping the knife sharp is another. With popular cooking shows inspiring more people to prepare their meals at home, demand for knife sharpening services is expected to increase. The US knife sharpening services market was estimated at $70 million in 2020 and is expected to grow at least 6% per year through 2028. If you're looking for a profitable and practical way to earn money, then consider starting your own knife sharpening business.
A knife sharpening business is something that you can do from home and requires minimal investment. But you will need to know all the knife safety rules to avoid injuries. You will also need to research the various methods and materials used to sharpen knives. If you choose carefully, you will not only be ensuring the long-term health of your knife, but will also minimize the risk of accidents.
26. Mug Printing
With a bit of creativity and some business savvy, you can start your own mug printing business. It's a fun and easy-to-start business with a lot of potential. Mugs are typically used for drinking coffee and other hot drinks. If you're an avid coffee drinker, chances are you own at least one mug. Did you know that six in 10 Americans drink coffee every day? Most Americans also prefer to receive gifts that come from the heart, such as personalized mugs.
A mug printing business requires you to invest in a mug press machine and find a reliable supplier of quality mugs and other supplies. The good news is you can run this type of business from home so you can save on overhead cost. You may invest in a computer and software to create your designs. An option is to download professionally designed templates and edit these to fit your clients' requirements. Your designs can give you a competitive edge so you should do your best.
27. Appliance Repair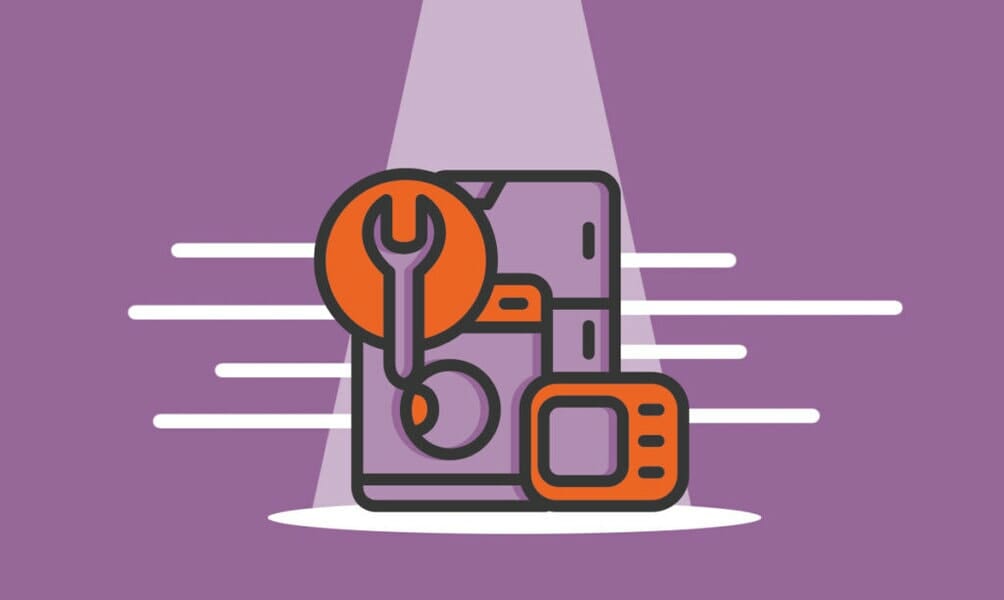 Are you looking for a business opportunity with low overhead costs? Consider starting an appliance repair business. The market suffered a decline because of the pandemic but recovered in the latter half of 2020 because of low consumer confidence and supply disruptions. The market is expected to continue growing because of these disruptions that make it difficult for consumers to get new appliances.
Before you get started, understand the market and know that an appliance repair business covers household appliances like television, washing machines, dryers and refrigerators. You may also repair and maintain garden equipment like lawn mowers, but automotive or computer repairs are not included. You will need to check out licensing and other regulations, prepare the basic tools that you need for repairs and maintenance, and advertise your business to find customers. You can start small and work by yourself, or hire an assistant as your customer base grows. With a little planning and preparation, you can be on your way to running a successful appliance repair business.
28. Oil Change
Delaying an oil change would turn motor oil into sludge, which could lead to a complete engine failure and possibly cost you a car. That's why the oil change services industry in the US has been growing steadily, with total revenue estimated at $7 billion in 2022. If you're looking to start an oil change business, you're not alone. Several big companies with multiple branches and well-known brands are already in the market. But there are still ways for you to make money.
Your profitability will depend on your location and an effective marketing campaign. Finding a strategic location for your oil change services business will give you an edge over the big industry players which depend largely on name recognition to attract customers. It is important that you find an accessible location with high foot traffic to compete successfully. You will also need to offer value-added services, carry a wide range of oils and lubricants, or introduce convenient self-service solutions to corner a share of the market.
29. Virtual Assistant
The job didn't even exist 20 years ago, but now, thanks to new technologies and the sharp increase in remote work during the pandemic, the virtual assistant industry is booming. After years of strong growth, the market is expected to be worth more than $4 billion by 2025. That means now is a fantastic time to start your own virtual assistant business.
To be clear, we're talking about a human, not a digital or AI-powered, assistant, who provides administrative, technical, and creative services to clients remotely, via the internet. If you have a strong business skillset, you can get started with a minimal investment and run the company out of your own home while serving clients anywhere in the world. You could also add more skills over time, increasing your revenue streams and the rates you're able to charge.
With hard work and a bit of luck, you'll soon be helping businesses run more smoothly and efficiently while making good money for yourself.
30. Online Courses
Thanks to video conferencing apps, e-learning and online courses are becoming more popular and seeing explosive growth. The global online courses market exceeded $250 billion in 2020. It is expected to expand four-fold and reach $1 trillion in revenue by 2027. If you're an expert in a certain field, then you can start an online courses business and help educate the world while making some cash.
Before you can launch your business, it's important to keep yourself updated with the latest trends such as the use of artificial intelligence and virtual reality in conducting online classes. Integrating these in your online course programs and providing engaging content can spell the difference for your business.
You can start small and run your business from home. You just need a PC or mobile device, fast and reliable internet connection, a compelling website, and a creative marketing plan to attract clients. With these in place, your online courses business will surely attain success.
31. Gift Wrapping
There's nothing like the excitement created by a present wrapped in colorful paper and ribbons. If you're looking for a profitable venture that will make your customers feel good, starting a gift wrapping business is a viable option. The market value of gift wrapping products in the US is expected to double to $7 billion by 2025 as people spend on gifts and gift wrapping not only during the holidays but also for every special occasion throughout the year.
To get started, you have to decide whether to just provide gift wrapping services at home or set up a shop. You will need to unleash your creativity to be able to offer unique gift wrapping ideas. Keep up with the latest trends and techniques to stay relevant and differentiate yourself in the market. It's also important to stock up on wrapping materials and tools to make sure you can deliver what your customers want. With retailers constantly thinking about ways to make each day special, there will always be someone who will need your gift wrapping skills.
32. Bookkeeping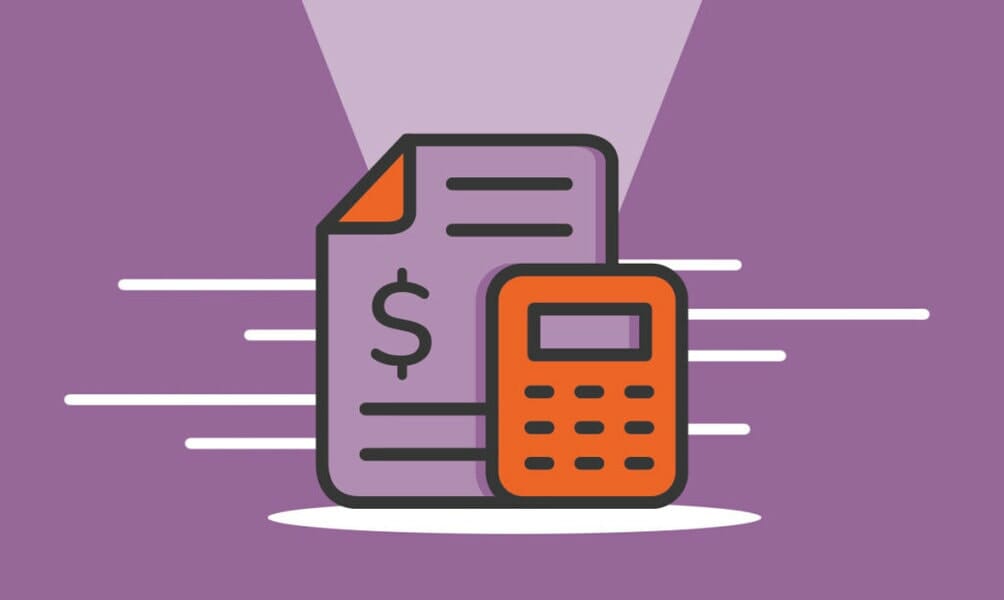 You probably think that bookkeepers and accountants do largely the same work, and in some minor areas their work does overlap. But for the most part, bookkeepers perform the minute recording of day-to-day financial transactions, while accountants use bookkeepers' data to create financial statements and review a company's financial standing. The work of bookkeepers is, in fact, crucial to financial stability, which is why the US is home to 1.5 million bookkeepers and a growing $55 billion industry.
If you're hard working and good with numbers, you could start your own bookkeeping business and grab a share of that market while helping countless companies keep better track of their financials. What's more, you could work from home to start, and market your services to clients around the world.
Keep in mind that you will need to become a certified bookkeeper, which requires a good deal of training and experience. But once you've cleared that hurdle and begun building a reputation through great service, you'll be well on your way to success.
33. Tattoo
Getting a tattoo has long been used as a form of self-expression. Anyone who's ever gone under the needle knows that it's a pretty serious decision. It's not like getting your nails done; you're going to be living with a tattoo for the rest of your life (or at least until you cover it up with another one or have it removed). But tattooing remains popular, especially among the millennials, and the tattoo artists market in the US is anticipated to grow at least 5% in 2022 as pandemic restrictions are lifted.
If you're thinking about setting up a tattoo business, know that you'll be up for some stiff competition. Start by finding out the licensing and insurance requirements. The next step is to carefully choose the location of your tattoo parlor. It's to your advantage to prepare tons of unique tattoo designs to win over some customers. The more diverse your designs are, the greater your chances of impressing potential customers.
34. Dog Grooming
Most dog lovers call themselves fur parents and regard their pet dogs as their children. This pet humanization trend is driving rapid growth in the pet care industry. If you love dogs and are looking to tap into this lucrative market, then consider starting a dog grooming business.
Dog grooming is part of the pet grooming and boarding industry, which is valued at almost $9 billion in the US in 2022. The market grew steadily, although marginally, in the pre-pandemic years and surged when more people adopted pets to cope with the pandemic lockdowns.
Before you launch your business, it's important to learn dog grooming skills, such as cleaning, styling, and identifying any potential health issues. You can take a dog grooming course, which often comes with an apprenticeship program. When you're ready, you can start running your business from home to keep your startup costs to a minimum. But it's to your advantage to come up with a creative marketing strategy and set aside funds to implement this in order to find clients. Good luck!
35. Dog Training
Owning a dog can be a lot of work. They need to be fed, walked, trained and occasionally entertained. Many dog owners simply don't have the time or patience to deal with training their pet, and turn to professionals for assistance. If you love spending time with dogs, starting your own dog training business could be a great way to make a living while enjoying quality time with lots of cuddly canines. And now is the perfect time, since dog ownership spiked during the pandemic, as people sought the comfort of pets while stuck at home.
Dog training is a growing industry already worth a quarter of a billion dollars, and you can get in on the action with just a few relatively simple steps. You could even run your business from home, and do your training in the local park. But you will need to make sure your skills are up to par, and there are a lot of online courses to help you brush up your skills before you take the certification test.
Next, you'll need to build a website offering your services. Finally, you'll need to reach out to pet owners on platforms like Facebook and Instagram and market your new business. Once you get that first client, you just need to deliver, and the referrals and money should start rolling in.
36. Carpentry
Nearly 90,000 job openings for carpenters across the US are expected every year through 2030 as the growing construction industry remains labor-intensive. Construction and renovation of homes, residential buildings, factories and other nonresidential structures are expected to fuel demand for carpentry skills. Most of the job openings will arise from the need to replace workers who switch careers or retire.
If you have the skills and the tools, why not start your own carpentry business? Some states require carpenters to have a general contractors or subcontractors license, so it's important that you check out your state's licensing rules before anything else. You also need to comply with other regulatory requirements. Once that is out of the way, it's important to come up with a marketing plan to promote your business and find clients. Keep in mind that it would be difficult to find jobs during cold months, so it's best to prepare for the lean days.
37. Greeting Card Business
Although it's more convenient now to greet family and friends through digital cards, many Americans are still buying and sending traditional greeting cards. These are, after all, still one of the most popular forms of communication. If you are creative and have a way with words, starting a greeting card business may be the perfect opportunity for you! Demand may no longer be as strong because of digital cards, but the greeting card industry in the US is still worth around $7 billion. It's a huge market that's packed with opportunities.
You can start a greeting card business from scratch. To minimize your overhead costs, you can start off with online sales and follow up with a brick and mortar store once your business has grown big. Branding is important, so it's important to develop your own brand personality and be consistent with the quality of your cards. A greeting card business can be rewarding and lucrative if you are willing to put in the work.
38. Graphic Design
Strong graphic design is a crucial element of nearly every business's branding and marketing strategy, which is why it's always in great demand. After years of steady growth, the US graphic design industry is worth nearly $14 billion and offers real opportunity for the bold entrepreneur. You could start your own graphic design business from home and work with clients around the world, generating good money and turning your creative passion into a successful career.
You will, however, need to have a strong creative streak and some skill and experience with graphic design software and tools. If you don't have a related degree, you could brush up on your graphic design skills by taking courses at an online platform like Udemy. Next, it's a good idea to research the market, see what sort of graphic design is trending lately, and keep an eye out for a market gap that might fit your skillset.
Understanding and clarifying what you will offer, which businesses you are targeting and how you'll stand out from the competition will be crucial elements to your success.
39. Soap Making
Who doesn't use soap? We all do, which is why soap is a $42 billion industry in the US. Also, if you enjoy crafts, soap making is a fun and creative process. You'll need a handful of key tools, but for the most part it's also inexpensive.
Competition is fierce in the soap game, so the key to starting a successful soap business is creating a product that stands out. Maybe you'll be able to hit on a soap recipe that delivers incredibly pleasant smells, or discover a way to make soap that keeps skin silky smooth. There are countless ingredients you might use, and a variety of soap making methods to choose from, so you'll need to do your research and probably some trial and error.
But once you find that fantastic soap, it could be the seed of your sudsy success.
40. Food Delivery
The US food delivery industry experienced a boom in the past two years, thanks partly to the stay-at-home orders issued as a preventive measure against covid-19. The industry has shown no signs of slowing down despite the easing of pandemic restrictions. German data analyst Statista predicts revenue in the online food delivery segment to reach $66 billion in 2022 and grow around 10% annually through 2026. So if you've been thinking about starting a food delivery business, now's the time to act.
As this is a fiercely competitive industry, you'll have to carefully research the market in your chosen business location and decide on a niche. Once you've complied with the regulatory requirements, it's a good idea to put together a digital marketing plan, develop a website, acquire the software that best fits your business, and pass the word around. With a good marketing plan, you'll soon be receiving bookings for delivery and well on your way to success!