Back to Business Ideas Categories
13 Roadside Business Ideas
Written by: Esther Strauss
Esther is a business strategist with over 20 years of experience as an entrepreneur, executive, educator, and management advisor.
Edited by: David Lepeska
David has been writing and learning about business, finance and globalization for a quarter-century, starting with a small New York consulting firm in the 1990s.
Updated on October 2, 2023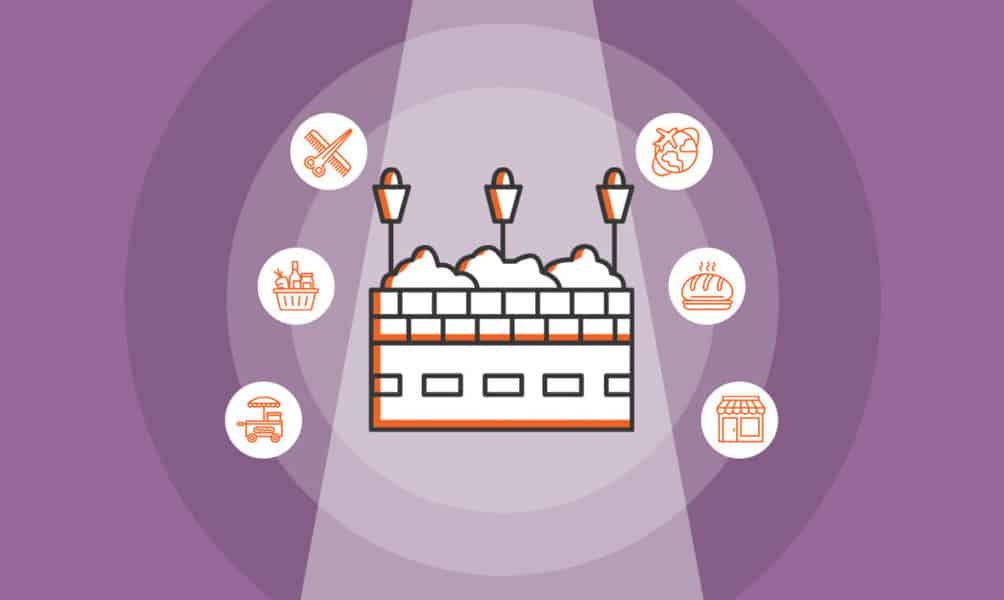 13 Roadside Business Ideas
Grocery Store
Hot Dog Cart
Coffee Cart
Food Truck
Check Cashing
Retail Store
Bakery
Travel Agency
Ice Cream Truck
Hair Salon
Shoe Store
Cupcake Business
Pharmacy
Road trippers can't just keep on driving forever — they all need to stop now and then for food and sleep and so on. So if you're near a major intersection of highway, starting a traveler-aimed business is a great idea.
It could be a coffee shop or a food truck, an ice cream or cupcake business or even a retail outlet selling knickknacks and souvenirs. There are countless possibilities for a successful roadside business, and we lay out many of them below. Take a look and see if anything sparks your interest.
1. Grocery Store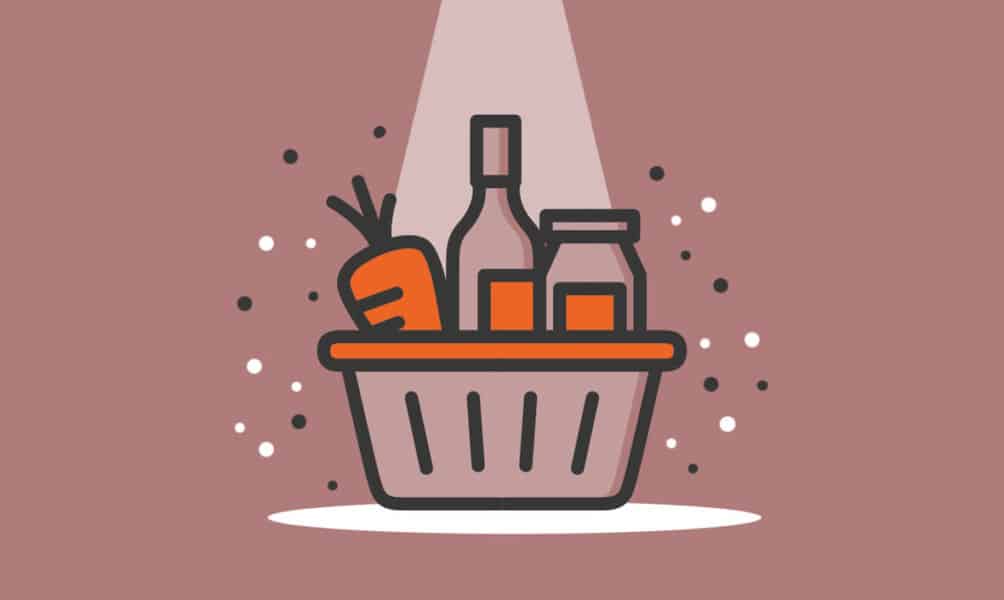 Grocery stores and supermarkets thrived during the pandemic, growing almost 3% yearly to a market value exceeding $750 billion in 2022. If you're looking to start a grocery store, you're not alone. Competition is stiff in this industry, although you can still corner a share of the market if you're innovative and willing to respond to consumer demands.
Besides registering your business, it's important to choose a suitable location for your store and decide on your retail format first (for example, mini grocery stores are witnessing a resurgence in business). Your store can either carry only fresh produce and grocery items, or you can also provide space for a small coffee shop, a pharmacy, or some fuel pumps. 
Whatever retail format you choose, it's important to provide convenience to consumers. You can do this by providing an option to order online for delivery or pick-up, carrying ready-to-eat meals or freshly cut fruits and vegetables, and providing convenient parking. Once everything is in place, you can expect to make big profits from your grocery store.
2. Hot Dog Cart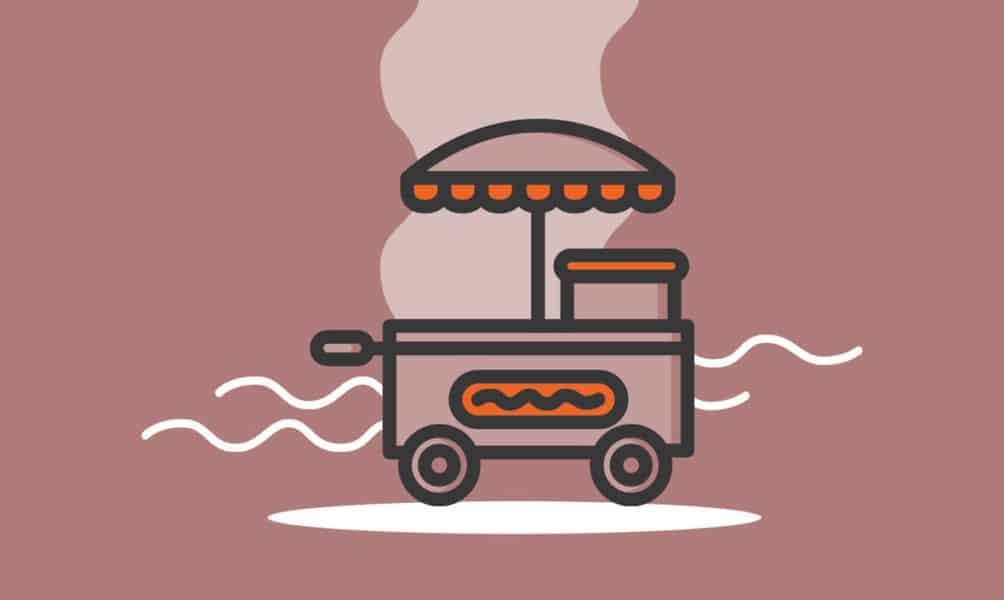 From Memorial Day to Labor Day, Americans consume more than 800 hot dogs per second. The US hot dog market is massive and expected to continue growing as more Americans shift to high protein foods and manufacturers embrace reduced fat options. If you're looking for a new venture, you might want to think about a hot dog cart.
Setting up this business may look easy, but you'll need to comply with permit and license requirements, acquire the necessary equipment, find suppliers, and decide which products to offer. Competition will be tough as there are countless hot dog carts out there, so it's to your advantage to find a great location and promote your business aggressively. Once you've established your brand, customers will soon be lining up to buy your dogs.
So what are you waiting for? Get yourself a cart and take a bite out of this huge market.
3. Coffee Cart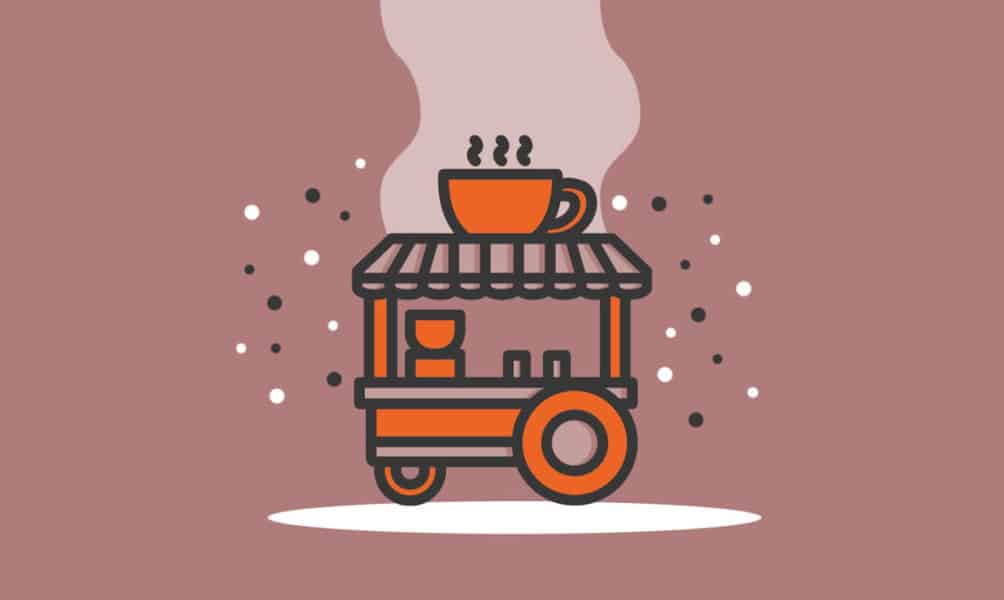 More than six in 10 Americans drink coffee everyday and the average coffee drinker consumes more than three cups a day. That's why there were more than 37,000 coffee shops across the US and the industry was worth more than $80 billion just before the pandemic. Coffee shops are now rebounding as operators innovate and introduce drive-thru and delivery services.
If you're looking to start a coffee cart business, it's a good idea to research the market first and brace yourself for tough competition. It's important to come up with a good business plan to have a clear idea of how you can compete with highly popular coffee shop brands like Starbucks. While complying with the legal requirements, you should invest in coffee making equipment and find reliable suppliers of coffee beans and other supplies. With creative marketing and a lot of hard work, you'll be able to make big profits from your coffee cart business.
4. Food Truck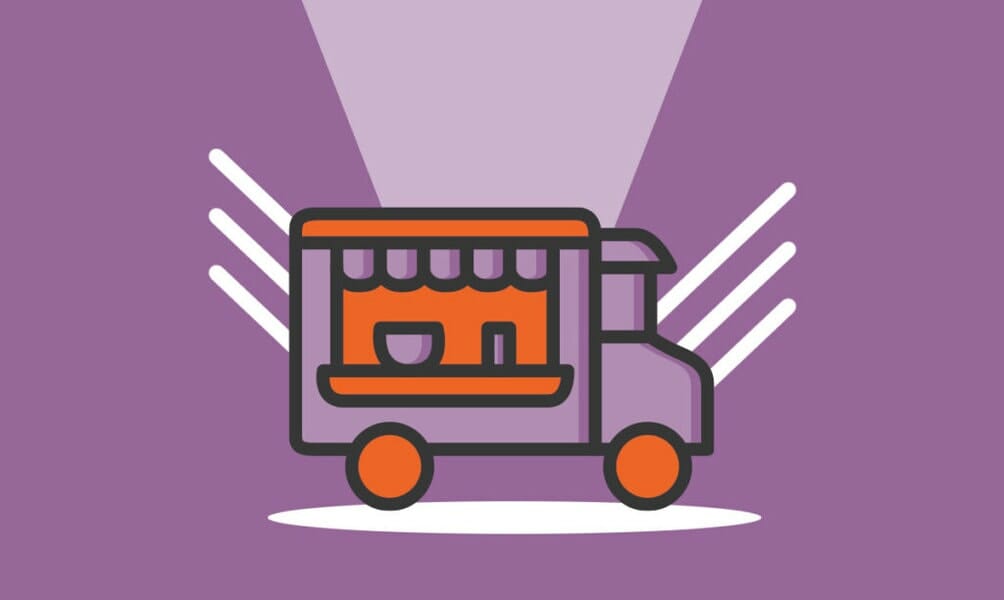 Who doesn't love food trucks? They seem to be everywhere these days, at parks and street fairs, music festivals, beaches, private parties and community events. Industry revenue in the US tripled in the years before the pandemic, and now food trucks are coming back strong as the pandemic recedes. Now's a great time to start your own food truck and provide your community with delicious meals while grabbing a share of this growing market.
The first step, of course, will be settling on a menu. The possibilities are endless, from burritos to barbecue, from burgers to sausages, and from smoothies and milkshakes to pad thai and pizza. You could even go seasonal, and offer frozen desserts in summer and gourmet soups in winter, and be able to draw a crowd year-round. The next major hurdle will be acquiring the necessary licenses and permits, which are absolutely crucial for any food-related business.
Last but not least, you will need the food truck itself. It's sure to be a significant investment, but you might be able to find a reasonably priced used truck to keep costs low. With a little luck, soon enough you'll be up and running and making a nice return on that investment.
5. Check Cashing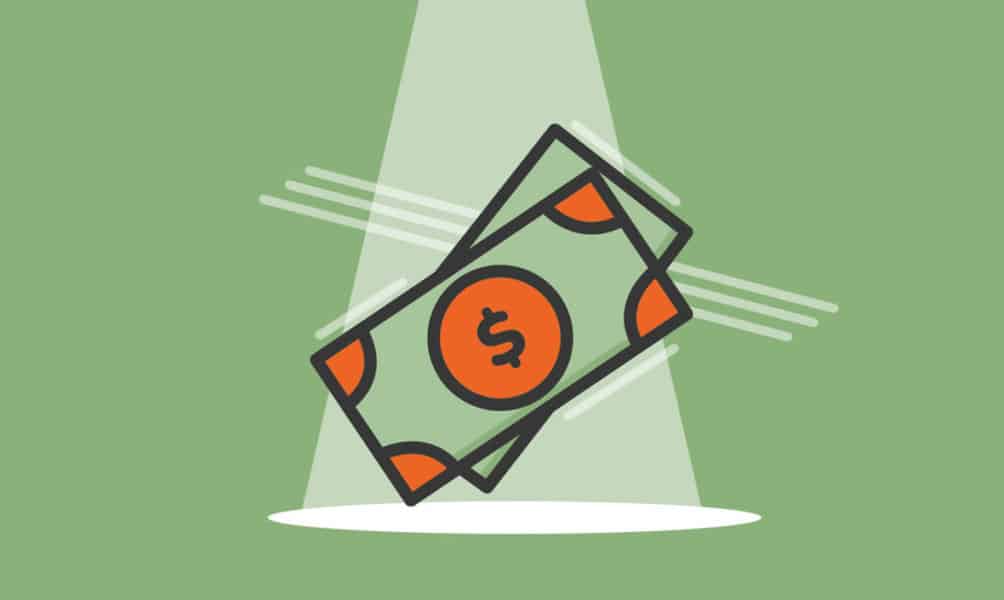 The check cashing industry, which allows customers to cash their paychecks and other types of checks for a fee, has been booming. It's fast and convenient, but also comes with high costs.
There are about 12,000 check cashing stores across the country. Together with the payday loan outlets, pawn shops, and money transfer agents, they form part of the alternative financial services sector which serves more than 12 million American households that either have no bank accounts or choose not to transact with banks.
If you're looking for a lucrative business idea, starting a check cashing business may be the perfect venture for you. While making big profits, you will be helping achieve financial inclusion by serving the unbanked population. Most check cashing companies open a store, but you have the option of establishing an online or mobile business which can still be profitable. Investing in technology is to your advantage. You will also need to secure licenses and permits as well as comply with the applicable laws and regulations.
6. Retail Store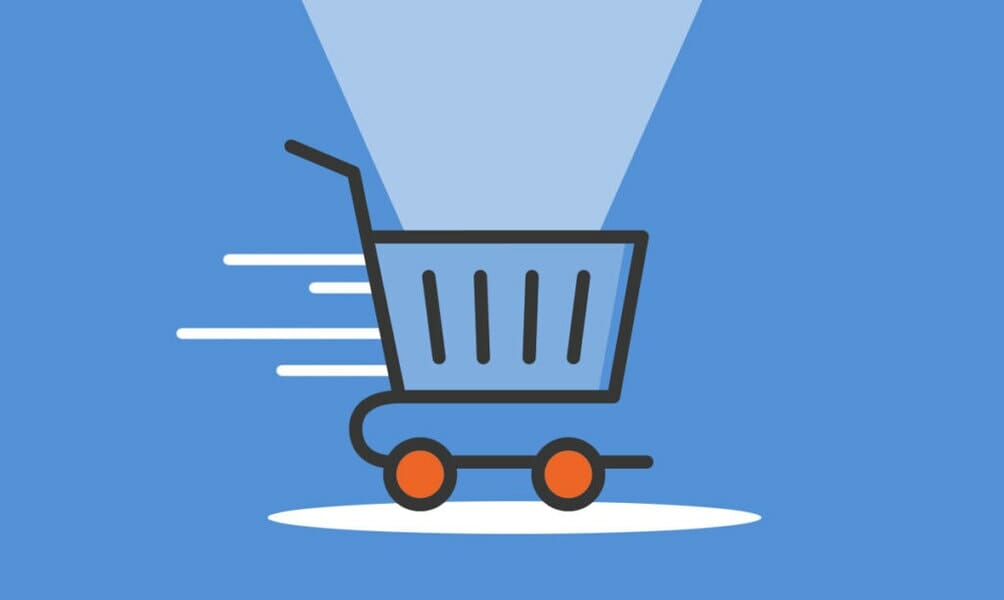 Are you thinking of starting your own retail business? If so, you're in good company. The retail industry is a huge part of the economy, and it's only getting bigger. But starting a retail business isn't easy. There are a lot of things to think about, from choosing the right location to setting up your payment system. And let's not forget the most important step: deciding what to sell!
A good way to choose your product offerings is to first do some research — see what's out there, and more importantly what's not. You're looking for what sells well, as well as a market gap to fill. Once you know your products, finding a great location for your store will be the next big step. However, you might want to initially run your retail business out of your home. This would significantly reduce your costs and give you time to build a brand and a reputation.
After a year or two, assuming your products are well received by the market, you'll be in a much better position to find a great location and run a successful retail outlet.
7. Bakery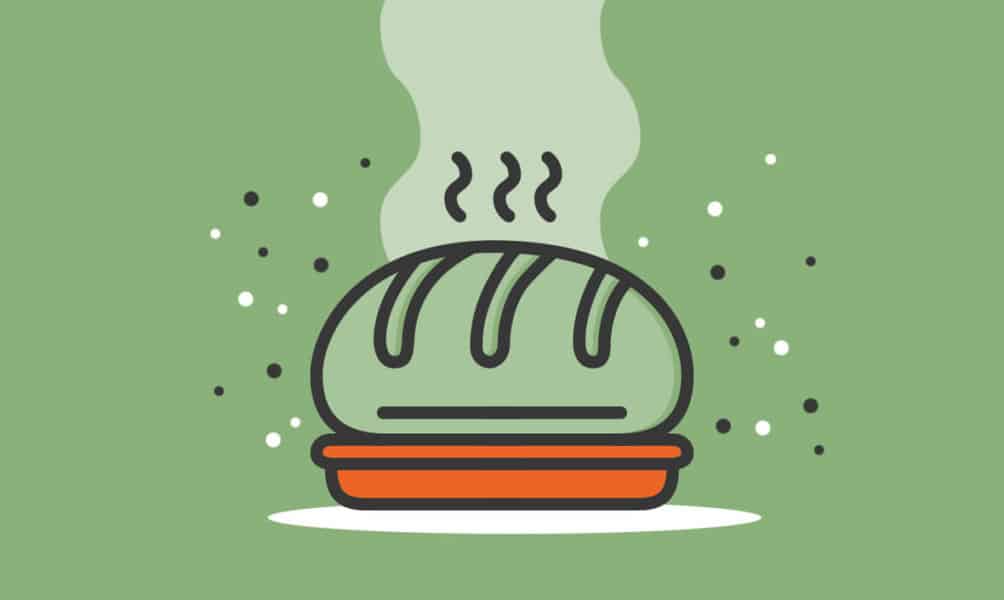 Who doesn't love homemade baked goods fresh out of the oven? If you often find yourself elbow-deep in flour, now's a great time to take the next step and become an entrepreneur. Despite the anti-carbohydrates trend, the US baking industry has been growing for years and is now worth more than $12 billion. You could open your own bakery, or start a home-based baking business, and share your delicious culinary creations with the world while also making a good living.
But starting a baking business can be tricky, and there are several hurdles before you can start. You'll need to nail down a handful of absolutely fantastic baked goods that will keep people coming back. You'll need to outfit your kitchen, or your new bakery, with all the right equipment and ingredients. And of course you'll also need to pass health checks and government licensing required for food businesses.
After that, you'll just need to start marketing your tasty treats and, with a bit of luck, you'll soon have too many orders to fill!
8. Travel Agency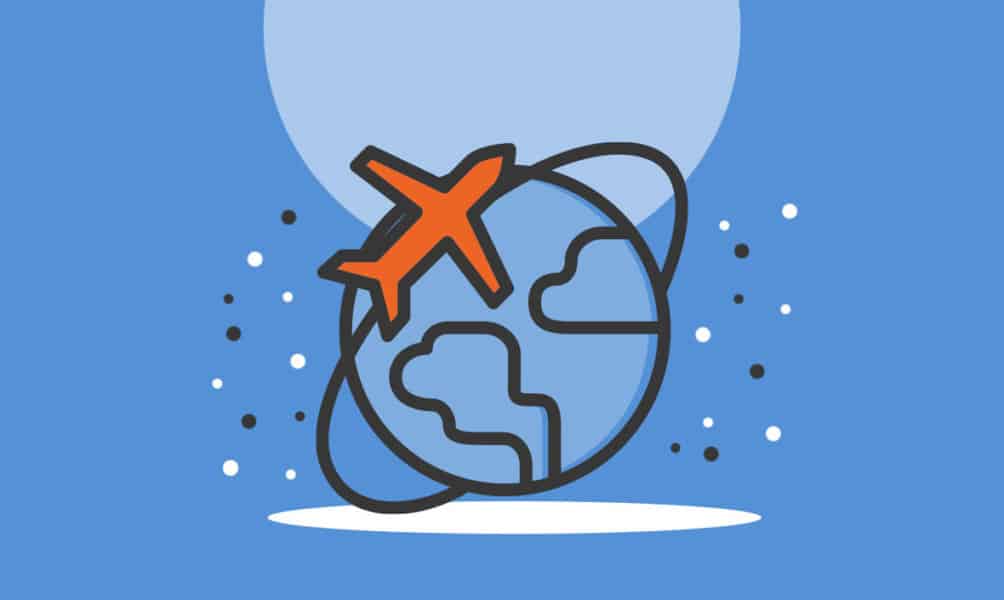 Are you always planning your next vacation? Then maybe you should start your own travel agency. It's a great way to share your love of travel with others, and it can be very lucrative. US travel agencies are rebounding strongly from the pandemic after a nearly 40% increase in revenue in 2022. The market is set to grow steadily through 2026.
If you have the resources, starting a travel agency can be a breeze. But first, you need to identify your target market. Will you be focusing on domestic or international travel? A lot of Americans are going on overnight trips for vacations or business purposes, providing an opportunity for travel agencies to earn money. Arranging trips for international visitors is also possible now that the US has eased travel requirements. Once you find your niche and draw up a business plan, you should work on establishing your brand and promoting it to find clients.
9. Ice Cream Truck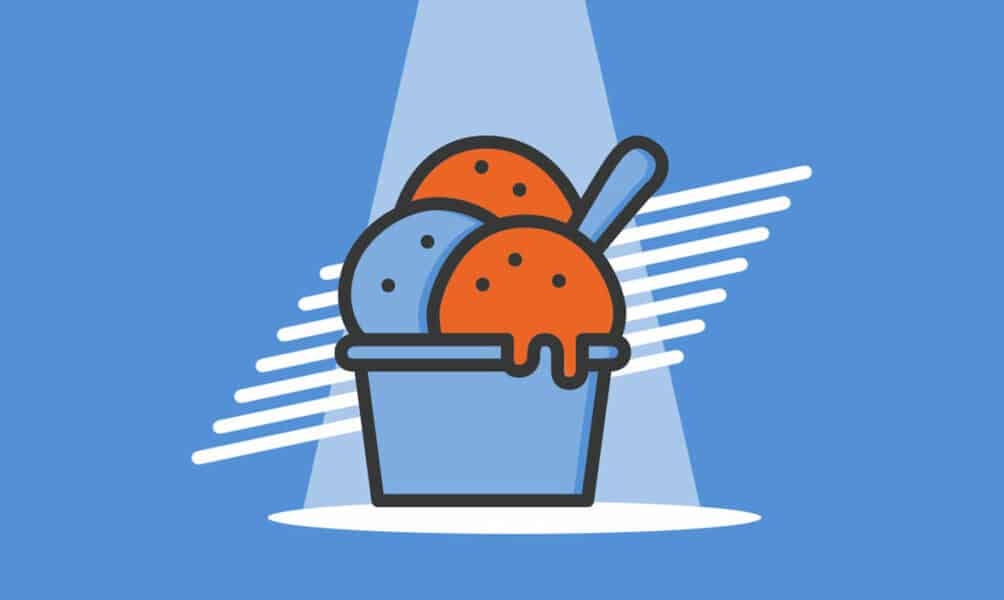 Americans LOVE ice cream: we eat almost half a pound a week on average. Americans also love food trucks, which have exploded into a multi-billion-dollar industry in recent years. Yet for some reason, the rise of food trucks has in many areas meant the end of the ice cream truck.
But now that's starting to change, as a new generation of ice cream trucks has begun to emerge. These vendors don't offer the same old popsicles and ice cream sandwiches you got when you were a kid, but instead provide a wide selection of locally-made ice cream treats, supporting local businesses and helping build a network of partners. More importantly, today's ice cream trucks are wired, allowing customers to book them for events online, track their location and get a text message when they're in the neighborhood.
If you love making kids happy, there's never been a better time to drive an ice cream truck.
10. Hair Salon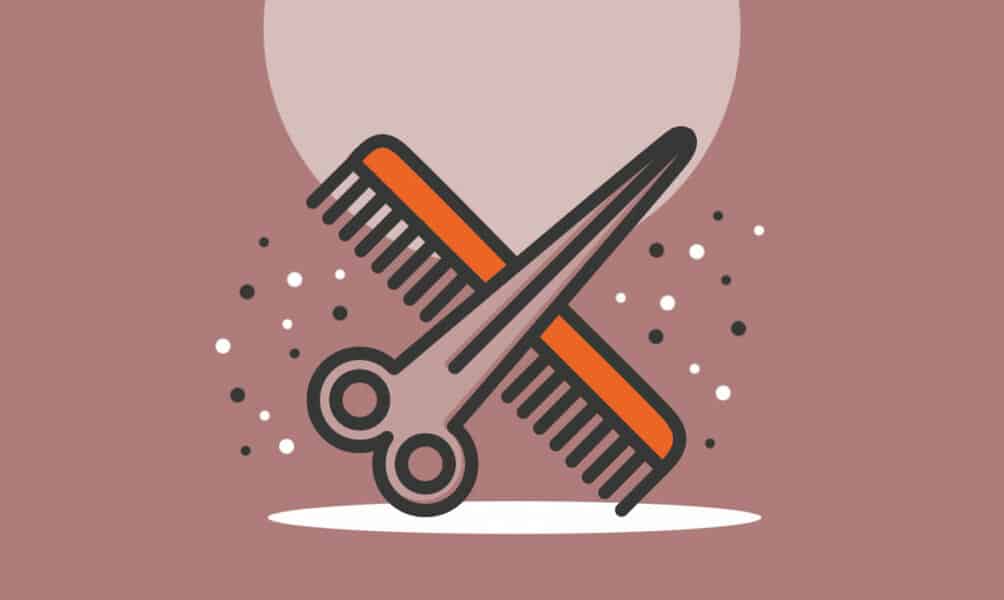 If you're meticulous about grooming, starting a hair salon might be the perfect career choice. It's a sure-fire steady income once you figure out how to beat the competition. There are close to a million hair salons in the US. As the economy improved and consumer spending increased, they earned around $46 billion in 2022.
In order to capture a share of this competitive market, you'll need to invest in the latest tools and equipment, find a good location, and research what other hair salons are offering. It's important to be innovative and creative in marketing your products and services. It's also a good idea to keep track of the latest trends, such as the use of augmented reality that lets customers see how they'd look with certain colors and styles. With careful planning and creative marketing, your hair salon business can change your life!
11. Shoe Store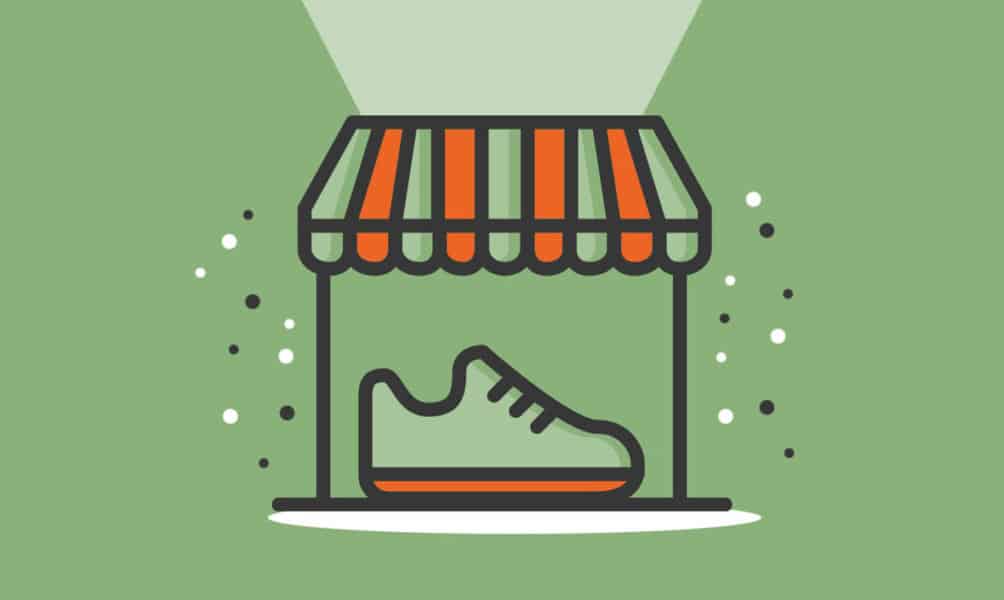 Are you always checking out people's shoes? If you love shoes, as many people do, why not start a shoe store business? US shoe stores are worth $2 billion and expecting strong growth for the next five years.
The first thing to do is to scout for a good location for your shop. It has to be accessible and located in an area with high foot traffic. Next, you will need to come up with a business plan to identify your target market, find reliable suppliers, choose the brands that you will carry, and more. Your business plan should include a strategy to promote your business through traditional and digital channels. There will be bumps along the way, but your shoe store business can succeed with hard work and determination.
12. Cupcake Business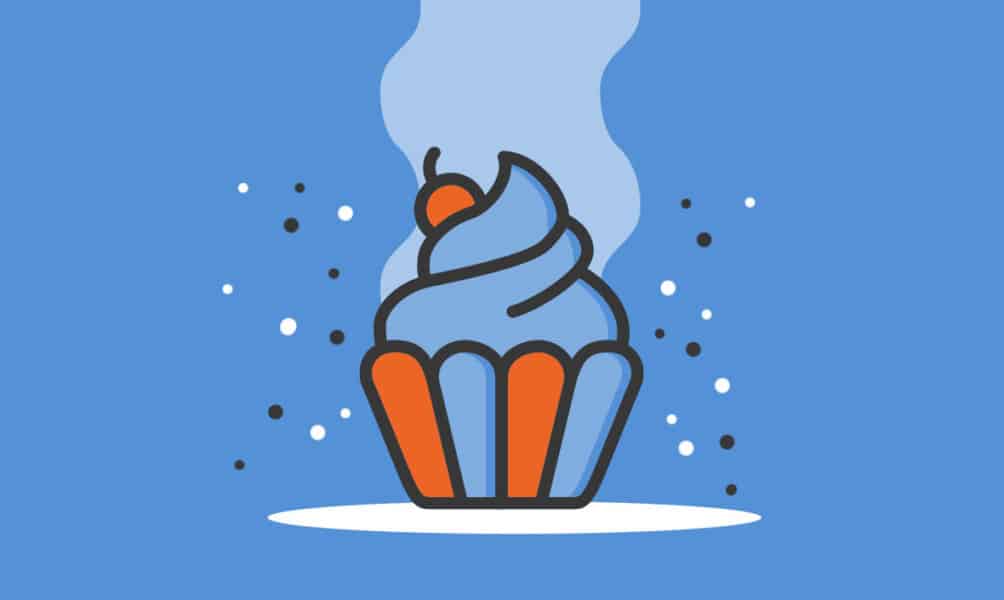 The great cupcake boom is here! Cupcakeries, or bakeries that specialize in cupcakes, are popping up on every major shopping artery, while reality shows like Cupcake Wars draw massive viewership numbers. The $43 billion global cake industry is expected to see steady growth through 2027, which means now is the perfect time to get in the kitchen and start whipping up your next batch.
If you have legit baking skills, you could start your own cupcake business and ride this wave to success while bringing smiles to countless faces. There will be a good deal of work involved. You'll need to decide which sort of cupcakes to make, though at the start it might be best to specialize in the cupcakes you make best and then expand the choices as you grow. The next stop will be renting out an appealing shop space, or a commercial kitchen, if you decide to sell online rather than direct. Finally, be sure to get all necessary licenses and permits, as the last thing you want is for your food business to be shut down just as starting to draw the cupcake crowds.
13. Pharmacy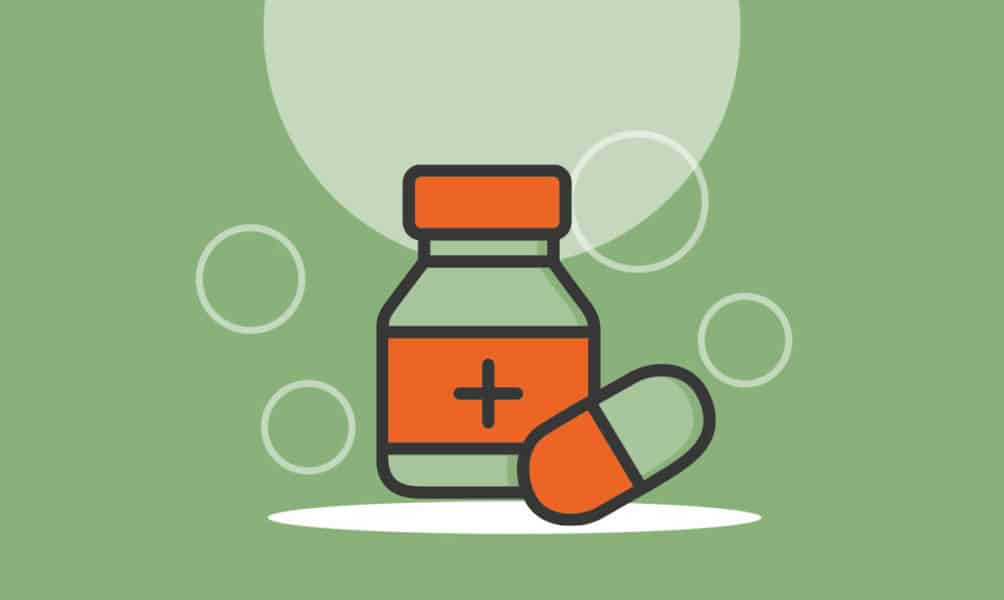 Unsurprisingly, US pharmacies and drug stores in the US expanded during the pandemic and the industry surpassed $350 billion in 2022 as an aging US population boosted demand for meds. If you're a licensed pharmacist, now's a great time to get in on the action.
It's important to find a good location and reliable suppliers of medicines before you get started. It's also a good idea to scope out the market and see what existing pharmacies are offering so you can find ways to make your pharmacy stand out. Some pharmacies offer blood pressure tests, vaccinations, and delivery services. Most carry branded and generic medicines, which are priced lower. It's important to keep these and other trends in mind when you create your marketing strategy. With a lot of hard work and a bit of creativity in promoting your business, your pharmacy will soon be ringing up major sales.
Comments