Back to Business Ideas Categories
18 Best Business Ideas in South Carolina
Written by: Esther Strauss
Esther is a business strategist with over 20 years of experience as an entrepreneur, executive, educator, and management advisor.
Edited by: David Lepeska
David has been writing and learning about business, finance and globalization for a quarter-century, starting with a small New York consulting firm in the 1990s.
Updated on April 29, 2023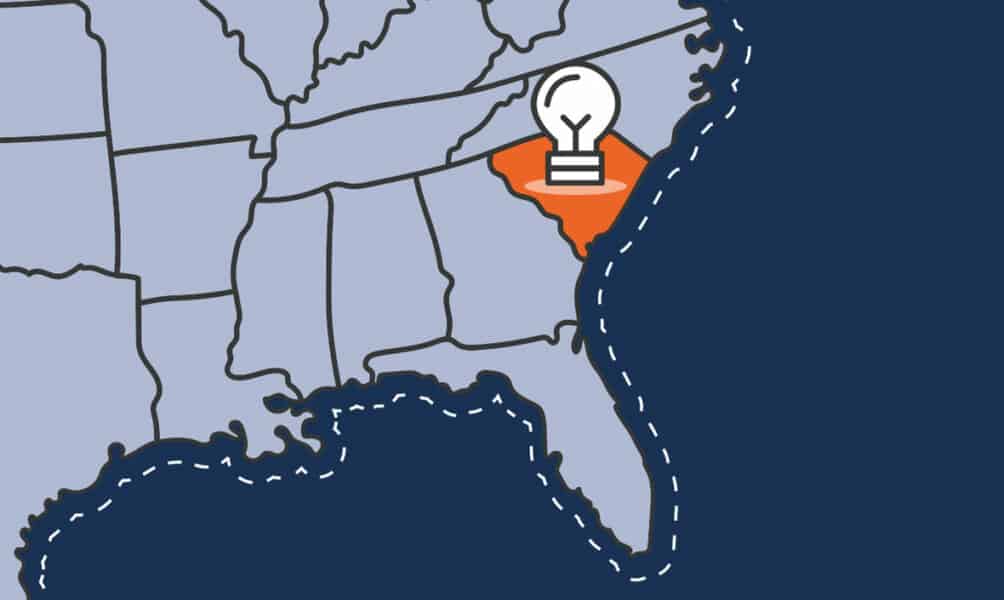 18 Best Business Ideas in South Carolina
Manufacturing
Real Estate
Retail
Health Care
Graphic Design
Car Rental
Uber Business
Greeting Card Business
Photography
Financial Coaching
Web Design
Matchmaking Service
Ecommerce Store
Cell Phone Repair
Dog Breeding
Dry Cleaning
Food Truck
Non-medical Home Care
South Carolina has recovered from the pandemic, as evidenced by gains in employment and income. Its manufacturing sector is helping address pent-up demand for consumer goods across the country and its logistics sector is seeing a corresponding surge as well.
This brighter economic outlook bodes well for small businesses, which are mostly in the services sector. If you're looking to cash in on these gains, you might get into financial coaching, dry cleaning, photography or web design. You could also open a car rental shop or provide Uber services.
Check out our comprehensive list of excellent business ideas in South Carolina and start revving your entrepreneurial engine.
1. Manufacturing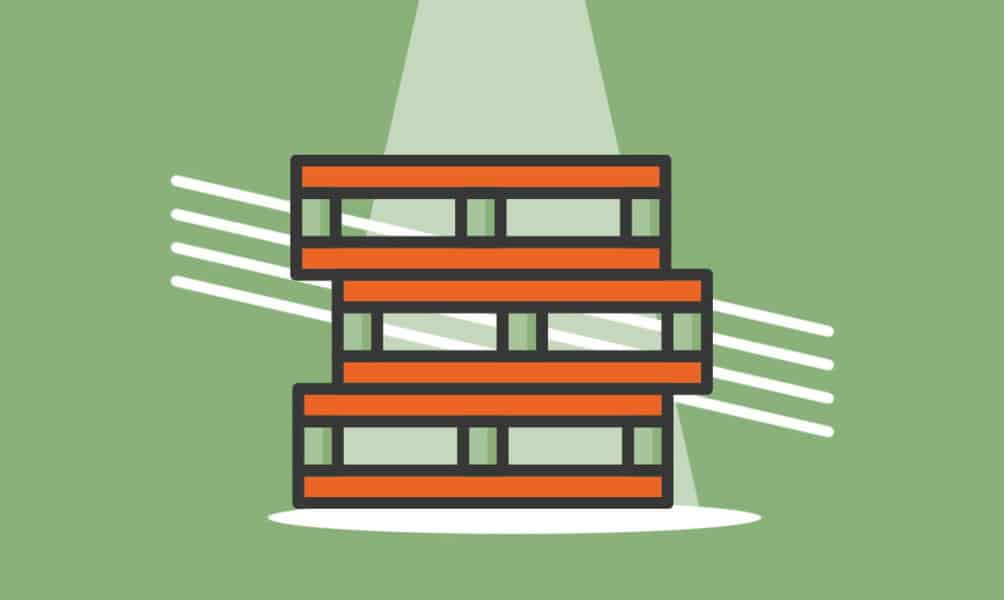 A great deal of manufacturing has moved overseas in recent decades, but US manufacturing is still an $8 billion industry that has seen steady growth in recent years. Manufacturing businesses can be extremely profitable, but they also require a lot of planning and hard work.
The first step is to decide what you're going to produce. Do some market research and see which products are selling well and where there may be a market gap. You should keep an eye out for products that are more affordable to manufacture or offer a significant markup and strong profits. Next, you'll need to rent or purchase a manufacturing facility, preferably in an out-of-the-way location to keep costs low. Once you start making your products, you'll need to have them tested and certified and acquire all the necessary licenses and permits.
Finally, you'll be ready to launch a marketing campaign that, with a bit of luck, should start bringing in orders and put you back in the black.
2. Real Estate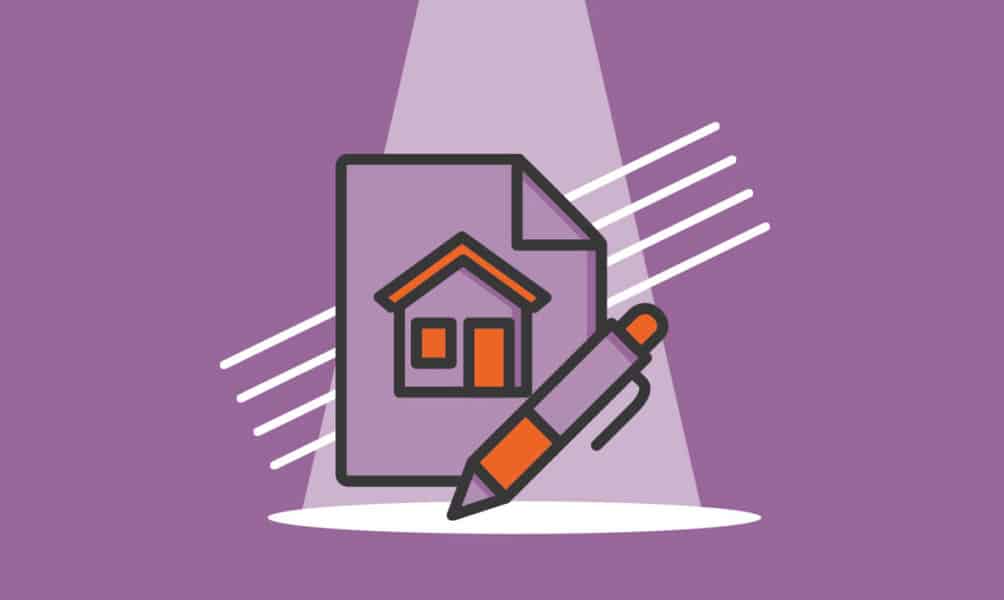 The US real estate market has been booming in recent years, and is now worth nearly $400 billion and expected to see further growth in the years ahead. As an entrepreneur, you're probably always on the look-out for new opportunities. Right now, with sales totals and home prices at record highs, real estate ranks among the largest and most promising markets. And best of all, you'll be helping families settle down and build homes and communities.
Of course, starting a real estate business isn't as easy as getting out of bed. You'll need to educate yourself about the market and obtain a real estate agent's license. You'll need to familiarize yourself with all of the relevant online tools and information to keep you updated on market trends, and find a local broker to partner with. Finally, you'll need to set up a website and successfully market your home buying and selling abilities in order to stand out in a crowded marketplace.
All that done, you'll be ready to start building your real estate empire.
3. Retail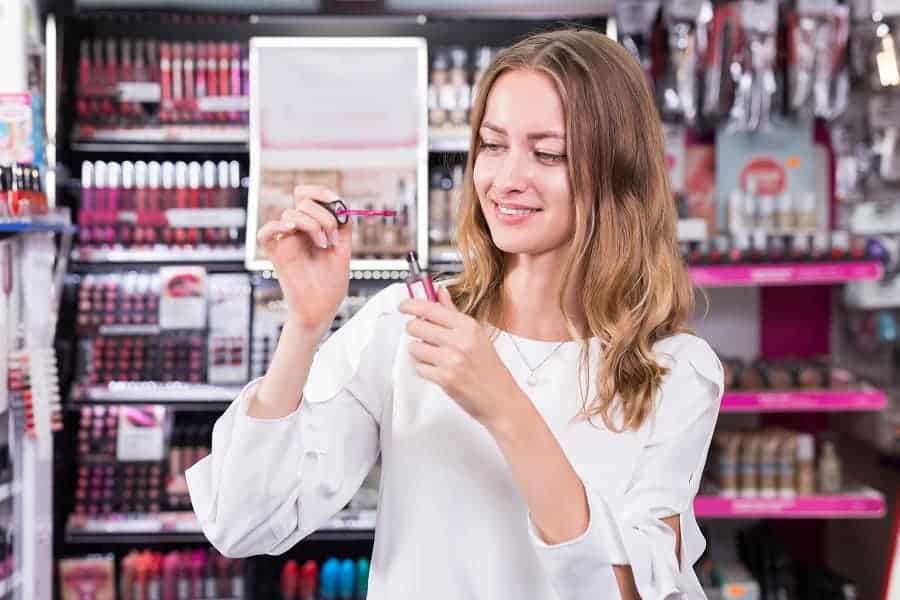 Are you thinking of starting your own retail business? If so, you're in good company. The retail industry is a huge part of the economy, and it's only getting bigger. But starting a retail business isn't easy. There are a lot of things to think about, from choosing the right location to setting up your payment system. And let's not forget the most important step: deciding what to sell!
A good way to choose your product offerings is to first do some research — see what's out there, and more importantly what's not. You're looking for what sells well, as well as a market gap to fill. Once you know your products, finding a great location for your store will be the next big step. However, you might want to initially run your retail business out of your home. This would significantly reduce your costs and give you time to build a brand and a reputation.
After a year or two, assuming your products are well received by the market, you'll be in a much better position to find a great location and open a serious retail outlet.
4. Health Care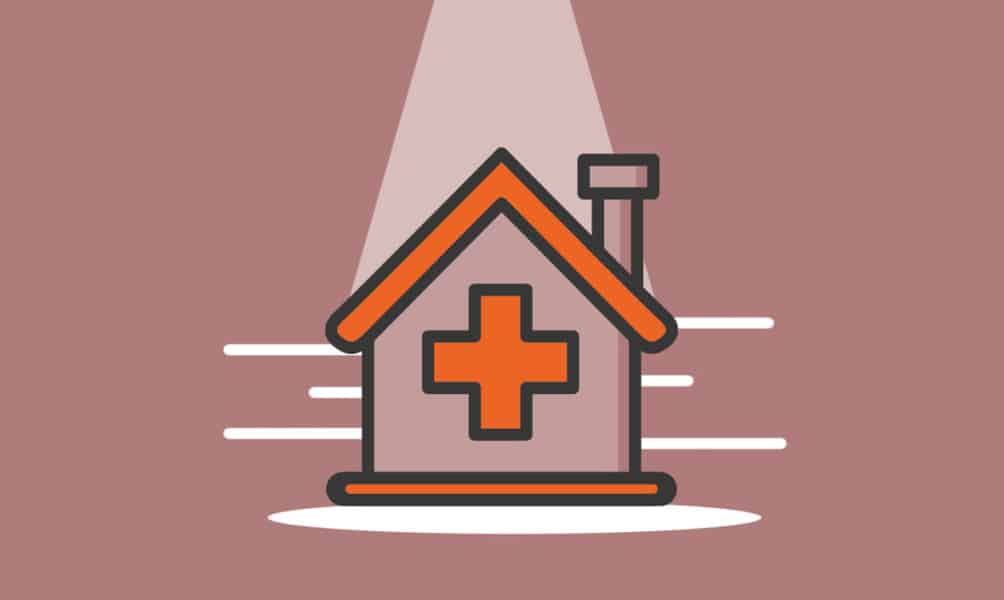 Thinking of setting up a health care business? You're on the right track. By 2030, the number of US adults age 65 and older will exceed 60 million. This means increased health care spending. Which segments are booming, you might ask. Profits are growing fastest in medtech and health care IT.
So what are you waiting for? Now's the time to start a health care business. Take the first step by finding a niche to focus on. Make sure you have the necessary permits and licenses, whether you're thinking of starting a medical practice, home health care company, or something else. You'll also need to decide on a value proposition that will set you apart from the competition and bring in steady business.
5. Graphic Design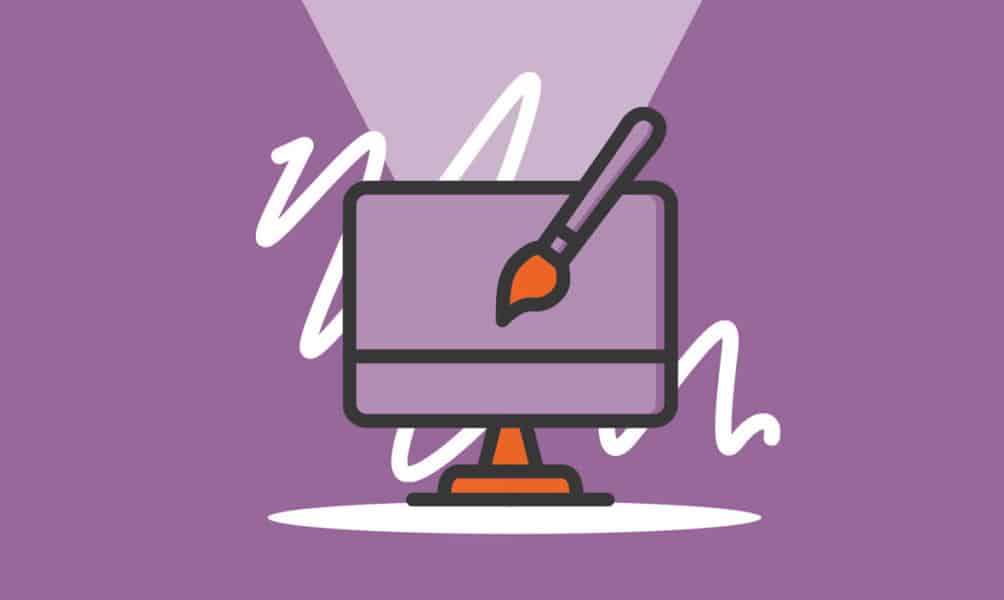 Strong graphic design is a crucial element of nearly every business's branding and marketing, which is why it's always in great demand. After years of steady growth, the US graphic design industry is worth nearly $14 billion and offers real opportunity for the bold entrepreneur. You could start your own graphic design business from home and work with clients around the world, generating good money and turning your creative passion into a successful career.
You will, however, need to have a strong creative streak and some skill and experience with graphic design software and tools. If you don't have a relevant degree, you could brush up on your graphic design skills by taking courses at an online platform like Udemy. Next, it's a good idea to research the market, see what sort of graphic design is trending lately, and keep an eye out for a market gap that might fit your skillset.
Understanding and clarifying what you will offer, which businesses you are targeting and how you'll stand out from the competition will be crucial to your success.
6. Car Rental
As people book long-delayed holidays in the wake of the pandemic, the car rental industry is booming, with global revenues expected to double by 2027. With some hard work and determination, you could start your own car rental business and provide travelers with the transport they need while grabbing your share of a growing $50 billion US market and making a good living.
Keep in mind that this is a competitive market, which means you'll need to find ways to stand out, such as with deep discounts or a unique selection of cars. Speaking of which, you'll also need to lay out a sizable investment to get your initial fleet of four to five cars.
Finally, it's crucial that you meet all the licensing and insurance requirements or your business could face severe fines, or worse. But if you're able to clear these hurdles, there's a good chance your car rental business will soon be cruising down easy street.
7. Uber Business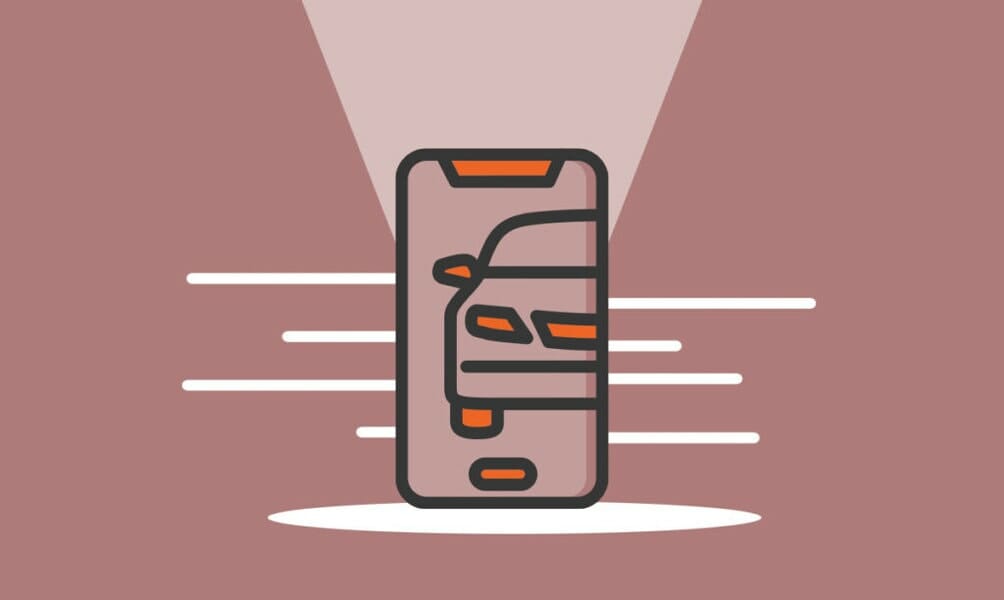 If you have a car and know your way around your city, you could easily start an Uber business. Uber earned more than $17 billion in 2021 and has nearly 4 million drivers worldwide. The broader ride-sharing market is set to grow substantially through 2025. In the US, about a fourth of the population uses a ride-sharing service at least once a month.
To set up your Uber business, the first thing to do is register with Uber. Uber only allows drivers with their own cars, so you should get one if you don't have one yet. You will be asked to submit the required documents, prepare for a background check, and download the app. For background check, Uber looks into an applicant's driving record and criminal history, if any. Once you pass the screening, you can just start taking customers and making money.
8. Greeting Card Business
Though it's more convenient now to greet family and friends through digital cards, many Americans are still buying and sending traditional greeting cards, which are still one of the most popular forms of communication. If you're creative and have a way with words, starting a greeting card business may be the perfect opportunity. Demand may no longer be as strong, but the greeting card industry in the US is still worth around $7 billion. It's a huge market that's packed with opportunities.
To reduce costs, you can start your greeting card business with online sales only and open a brick-and-mortar shop only once your business has grown. Branding is important, so it's important to develop your own brand personality and be consistent with the quality of your cards. A greeting card business can be rewarding and lucrative if you're willing to put in the work.
9. Photography
Are you an amateur photographer who loves snapping great images? Photography in the US is an $11 billion industry expected to see steady growth in the coming years, so now would be a great time to stretch your entrepreneurial wings and give it a shot. You could start your photography business from home and give the world beautiful photos while also making a good living.
A crucial step will be finding your photographic niche. There's a wide array of subjects to choose from. You could focus on personal portraits, fashion and culture photography, news and celebrities, or travel, nature and wildlife. Keep in mind that South Carolina offers some stunning mountain and coastal scenery. Assuming you already have a professional-level camera, you'll just need some great editing software and to build a website showing off your portfolio and listing your prices and services. With a bit of talent and determination, you could be snapping your way to success in no time!
10. Financial Coaching
Thinking of starting a financial coaching business? You're not alone. Financial coaching is one of the fastest growing industries in North America, and women make up nearly 60% of coaches, so it's diverse and empowering as well. Financial coaches help people grow their wealth by laying personalized strategies to achieve their goals. This includes budgeting, saving, retirement planning, helpful financial strategies and tools, and more.
You might be wondering how you'll find clients, how much to charge for your services, and what kind of education you might need. These are all good questions that you will find the answers to as you research financial coaching and begin your entrepreneurial journey. Opportunity awaits!
11. Web Design
Do you know of any legit business that doesn't have a website? That's right — in today's digital world, businesses need to have a decent website if they expect to be taken seriously. That's why web design is a $40 billion industry that's seeing steady growth as the number of new US businesses hits record highs. All those new companies will need websites, which means right now is a great time to start your own web design business and design a bright future.
First, if you're not already an established graphic designer, you will need a bit of training. But there are many helpful options out there, including online educational platforms with subscriptions that allow as many classes as you want. Alternatively, many universities offer affordable website design certification courses. Once that's sorted, the next crucial step will be building your own website, which has to be fantastic or nobody will trust your skills.
With some quality social media marketing, you should be able to rope in a client or two. Impress them and you'll be on the road to design success.
12. Matchmaking Service
Thanks to emerging technologies, people are able to establish personal and business partnerships, stay in touch, and connect more deeply with each other all without leaving home. Facilitating these partnerships by starting an online matchmaking business might be a good option for you. It can be a very profitable venture, and there's always a demand for these services.
Matchmaking businesses focusing on dating services are expected to exceed $600 million in market size and attract more than five million users by 2026. Companies that focus on business matchmaking are also expected to grow steadily as more under-resourced or inexperienced businesses seek partners that can boost their operations and give them a competitive edge.
From online dating to business contract evaluation or government job matching, there's software that can help address your needs. To find clients, it's important to wage a creative marketing campaign. Once you get clients, make sure to ask the right questions to encourage them to disclose all the necessary information. So what are you waiting for? Get started today!
13. Ecommerce Store
Do you have a great business idea, but don't know where to start? These days, the best way to get started is often by turning to the internet, where a wide variety of ecommerce businesses have found great success in recent years. Of course you know about Amazon, but there are also millions of smaller businesses that make up what is now a $4 trillion global industry.
With countless people stuck at home, ecommerce revenues increased by more than a quarter in 2020, and they's still growing, so opportunity in this market remains strong. You will need an appealing, in-demand product, a simple, easy-to-use website, and a sharp marketing plan, but if you're willing to invest a good chunk of your time and money your new ecommerce business will have a great shot at success. Somebody's got to be the next Jeff Bezos, right?
14. Cell Phone Repair
One smartphone screen breaks every second in the US, but not all Americans can afford to toss their damaged phone and buy a new one. That's why cell phone repair has been booming, earning around $4 billion a year. If you're skilled at fixing cell phones, this may be your chance to set up your own business.
Before you promote your services, decide what you're going to offer. Will you be doing screen repair and replacement, battery replacement, or software-related repairs? Do you plan to set up a shop, or just work from home and promote your business online? You will find the answers to your questions as you research and assess the market. What's important is that you are able to offer reliable and value-added services so you can quickly build up a loyal customer base.
15. Dog Breeding
Puppies are undeniably cute, and with hard work, preparation and planning, you could be breeding dogs and enjoying endless quality time with cute and cuddly pups. Many people are very particular about their pets, and willing to spend hundreds of dollars on the right dog. That's why dog breeding is a $2 billion industry, which highlights the opportunity in this market.
If you're thinking of starting a dog breeding business, there are a few things to consider first. First, if you don't have adequate space in your home, you'll need to rent out a space, preferably with room to run for the canines. Next, you should decide which breed to focus on — Labradors, Golden Retrievers, French Bulldogs and German Shepherds are among the most popular, while ChowChows and Rottweilers are among the most expensive.
The next step is to create an attractive website, and don't forget to include great photos of your dogs, which you should also share on social media sites like Instagram or Facebook. Few will be able to resist.
16. Dry Cleaning
There are no hard and fast rules when it comes to dry cleaning. Some people have their suits and gowns dry cleaned after the third wear, while others do it after five or six. One thing is sure, though — as the economy improves and more social gatherings are held, the $8 billion dry cleaning industry has been bouncing back big-time. It would be wise to start your dry cleaning business now and position yourself for success.
Before you get started, it is important to identify your target market and decide which services you'll offer. Besides individual consumers and corporate clients, other potential customers include hotels, restaurants and hospitals. You could provide full-service laundering and dry cleaning as well as special services for certain types of garments such as fur and suede. Once you've complied with all legal and regulatory requirements, you should embark on a marketing campaign to promote your business.
17. Food Truck
Who doesn't love food trucks? They seem to be everywhere these days, at parks and street fairs, music festivals, beaches, private parties and community events. Industry revenue in the US tripled in the years before the pandemic, and now food trucks are coming back strong as the pandemic recedes. Now's a great time to start your own food truck business and provide your community with delicious meals while grabbing a share of this growing market.
The first step, of course, will be settling on a menu. The possibilities are endless, from burritos to barbecue, from burgers to sausages, and from smoothies and milkshakes to pad thai and pizza. You could even go seasonal, and offer frozen desserts in summer and gourmet soups in winter, and be able to draw a crowd year-round. The next major hurdle will be acquiring the necessary licenses and permits, which are absolutely crucial for any food-related business.
Last but not least, you will need the food truck itself. It's sure to be a significant investment, but you might be able to find a reasonably priced used truck to keep costs low. With a little luck, soon enough you'll be up and running and making a nice return on that investment.
18. Non-medical Home Care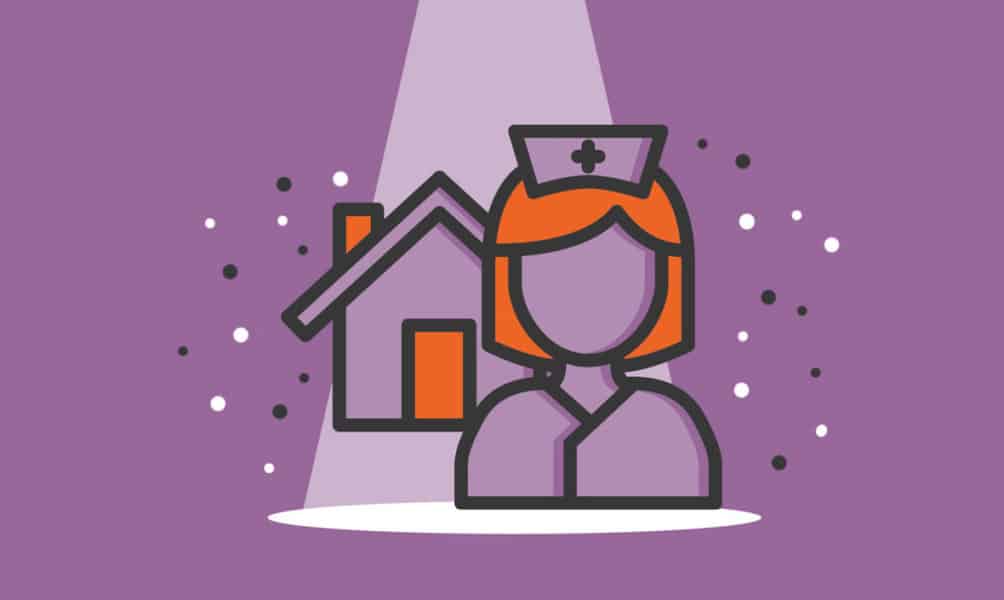 As the massive Baby Boomer generation ages and needs more daily assistance, the non-medical home care market is growing fast. It's already worth nearly $300 billion globally and expected to see strong 8% growth in the coming years. If you like helping people, you could start your own home care business and improve people's lives while also making a good living. That's a win-win!
Of course, you'll need to do a bit of work to get there. South Carolina does not require for providers of non-medical home care, though the state does recommend certification. Either way, it's a good idea to get a bit of training, even from an online platform like Care Academy.
Next, your business will definitely need reliable insurance in the event of any incidents, so be sure to get that. Finally, just register your business and start offering your services on home care platforms and services sites like Angie's List. With a bit of luck, determination, and strong marketing, you'll be caring for people in no time, and building a successful business.