Back to Business Ideas Categories
17 Best Business Ideas In Alabama
Written by: Esther Strauss
Esther is a business strategist with over 20 years of experience as an entrepreneur, executive, educator, and management advisor.
Edited by: David Lepeska
David has been writing and learning about business, finance and globalization for a quarter-century, starting with a small New York consulting firm in the 1990s.
Updated on April 26, 2023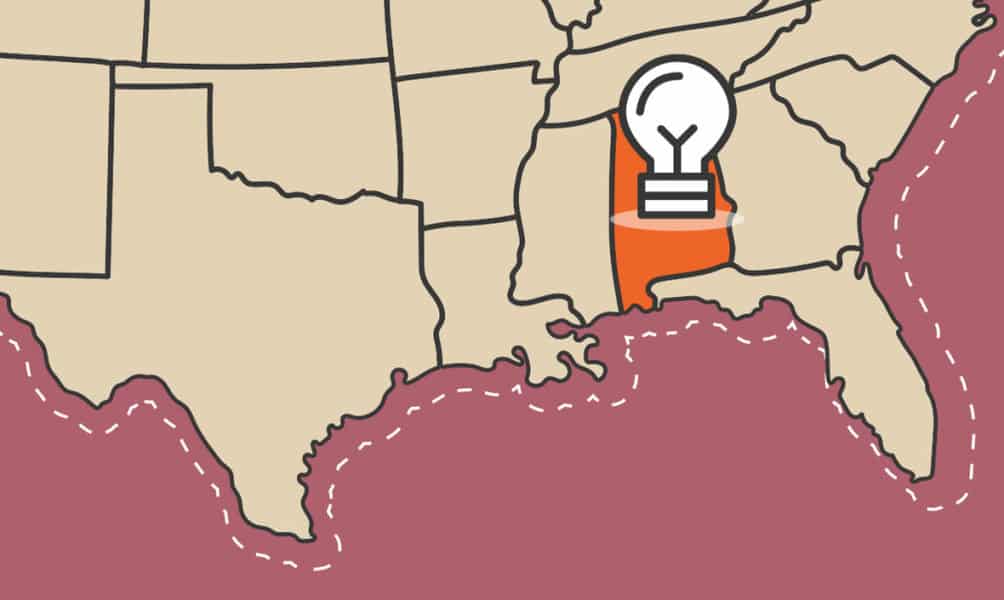 17 Best Business Ideas In Alabama
Manufacturing
Real Estate
Health Care
Retail
Wholesale
Tourism
Catering Service
Farm
Freelance Service
Candy Shop
Dry Cleaning Service
eBay Shop
Graphic Design
Fish Farm
Lawn Care
Vending Machine
Restaurant
With the easing of pandemic measures, Alabama's economy is set for solid growth in the next few years. This state, which saw the birth of the US civil rights movement, is well known for its southern hospitality.
If you're looking to start a business here, you could get into catering or tourism, dry cleaning or lawn care services. For those who prefer to work remotely, an eBay business or SEO consulting company could generate steady revenue. Find more options in our list of great Alabama business ideas!
1. Manufacturing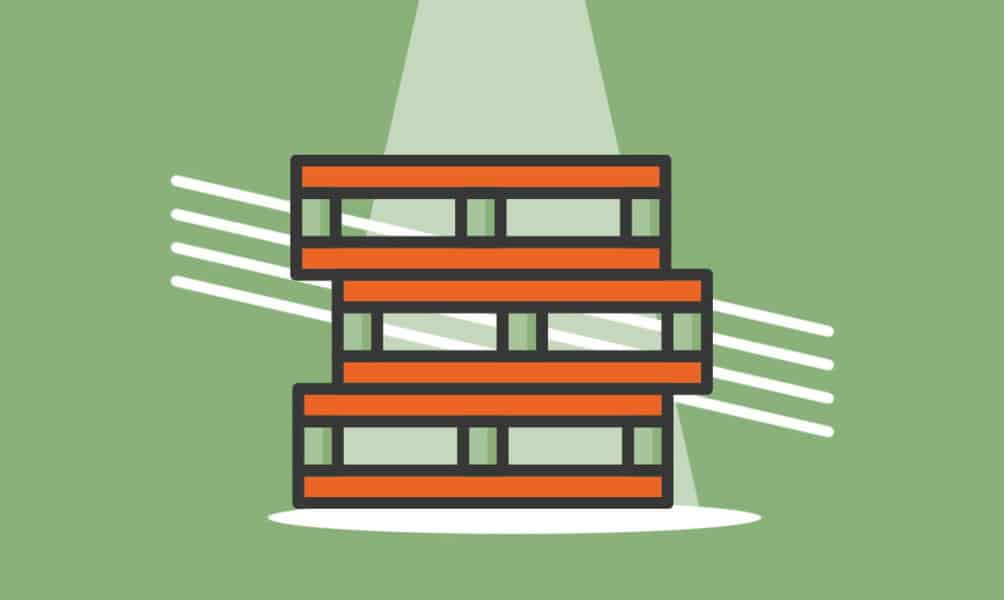 A great deal of manufacturing has moved overseas in recent decades, but US manufacturing is still an $8 billion industry that has seen steady growth in recent years. Manufacturing businesses can be extremely profitable, but they also require a lot of planning and hard work.
The first step is to decide what you're going to produce. Do some market research and see which products are selling well and where there may be a market gap. You should keep an eye out for products that are more affordable to manufacture or offer a significant markup and strong profits. Next, you'll need to rent or purchase a manufacturing facility, preferably in an out-of-the-way location to keep costs low. Once you start making your products, you'll need to have them tested and certified and acquire all the necessary licenses and permits.
Finally, you'll be ready to launch a marketing campaign that, with a bit of luck, should start bringing in orders and put you back in the black.
2. Real Estate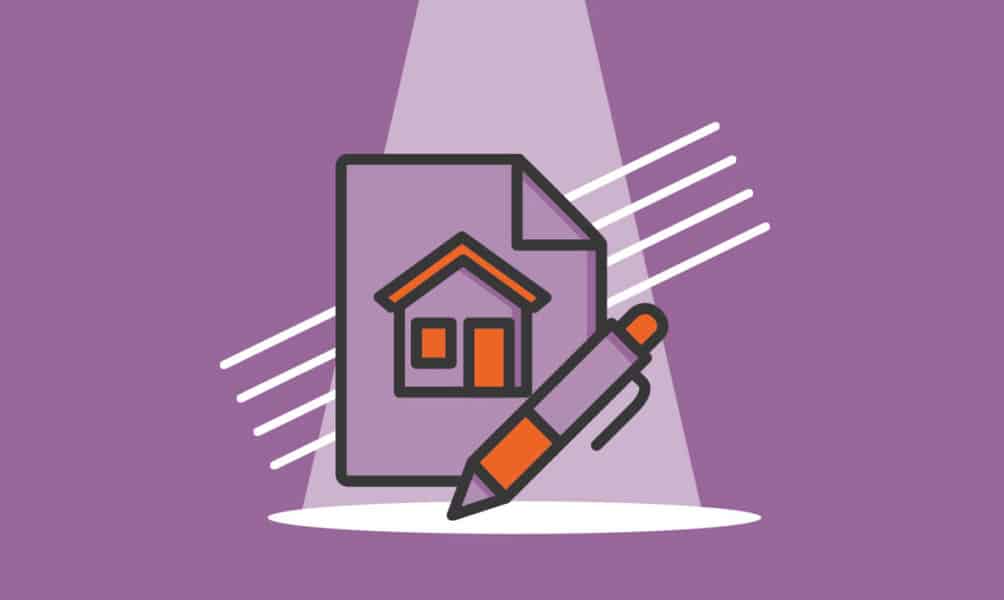 The US real estate market has been booming in recent years, and is now worth nearly $400 billion and expected to see further growth in the years ahead. As an entrepreneur, you're probably always on the look-out for new opportunities. Right now, with sales totals and home prices at record highs, real estate ranks among the largest and most promising markets. And best of all, you'll be helping families settle down and build homes and communities.
Of course, starting a real estate business isn't as easy as getting out of bed. You'll need to educate yourself about the market and obtain a real estate agent's license. You'll need to familiarize yourself with all of the relevant online tools and information to keep you updated on market trends, and find a local broker to partner with. Finally, you'll need to set up a website and successfully market your home buying and selling abilities in order to stand out in a crowded marketplace.
All that done, you'll be ready to start building your real estate empire.
3. Health Care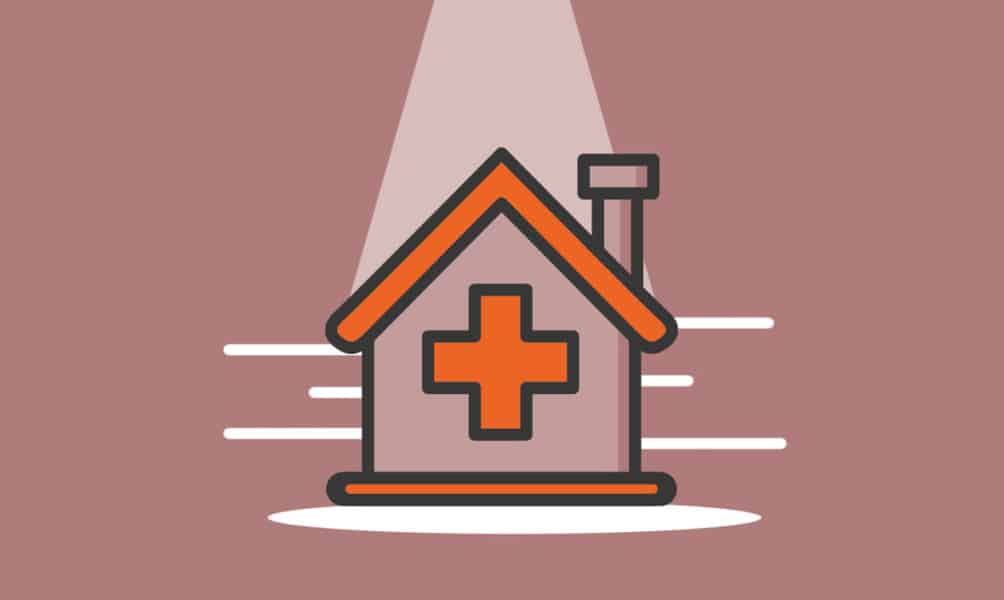 Thinking of setting up a health care business? You're on the right track. Demand for health care services is on the rise mainly due to an aging population in the US. By 2030, the number of American adults age 65 and older is forecast to exceed 60 million. This means increased health care spending. Which segments are booming, you might ask. Profits are growing fastest in medtech and health care information technology (IT).
So what are you waiting for? Now's the time to start a health care business. Take the first step by finding a niche that you can focus on. Make sure you have the necessary permits and licenses, whether you're thinking of starting a medical practice, home health care company, or something else entirely. You'll also need to decide on a value proposition that will set you apart from the competition and make it easier for you to promote your business.
4. Retail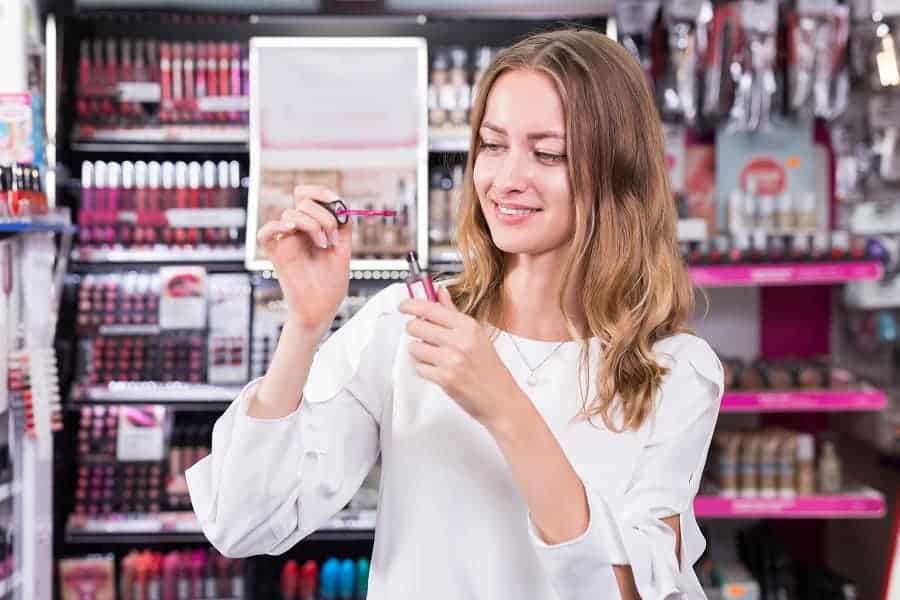 Are you thinking of starting your own retail business? If so, you're in good company. The retail industry is a huge part of the economy, and it's only getting bigger. But starting a retail business isn't easy. There are a lot of things to think about, from choosing the right location to setting up your payment system. And let's not forget the most important step: deciding what you'll be selling!
A good way to choose your product offerings is to first do some research — see what's out there, and more importantly what's not. You're looking for what sells well, as well as a market gap to fill. Once you know your products, finding a great location for your store will be the next big step. However, you might want to initially run your retail business out of your home. This would significantly reduce your costs and give you time to build a brand and a reputation.
After a year or two, assuming your products are well received by the market, you'll be in a much better position to find a great location and run a successful retail outlet.
5. Wholesale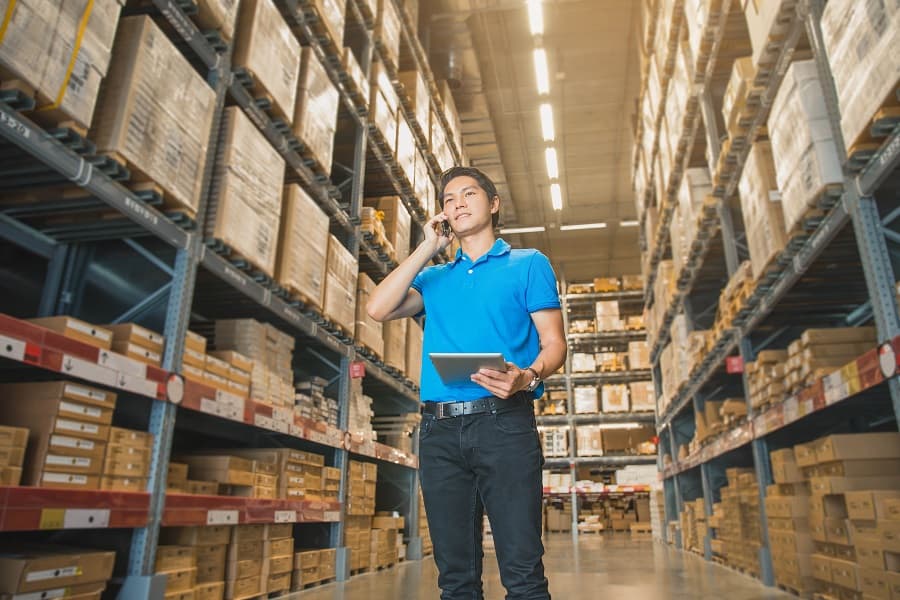 Wholesale is all about the advantages of scale: prices are lower than retail because the purchases are in bulk, vast amounts of tomatoes, cement mix, shoes, or whatever it may be. If you're good at scaling up and making sales, you might want to consider starting a wholesale business, because the industry is expected to continue its steady growth in the years ahead.
Getting started will require a significant investment, because all of that inventory is not going to suddenly appear out of nowhere, and you'll need a place to keep it. Fortunately, unlike retail, a wholesale business doesn't have to worry about finding an area with heavy traffic. Instead, the main concern is space. Once you've got your goods and a warehouse, you'll need to obtain all the necessary licenses, then start reaching out to local businesses that might be interested in your goods.
Keep in mind that this is a big and growing industry, which means you're going to face stiff competition from established firms and other new entrants. You'll likely need to work hard, and smart, to succeed.
6. Tourism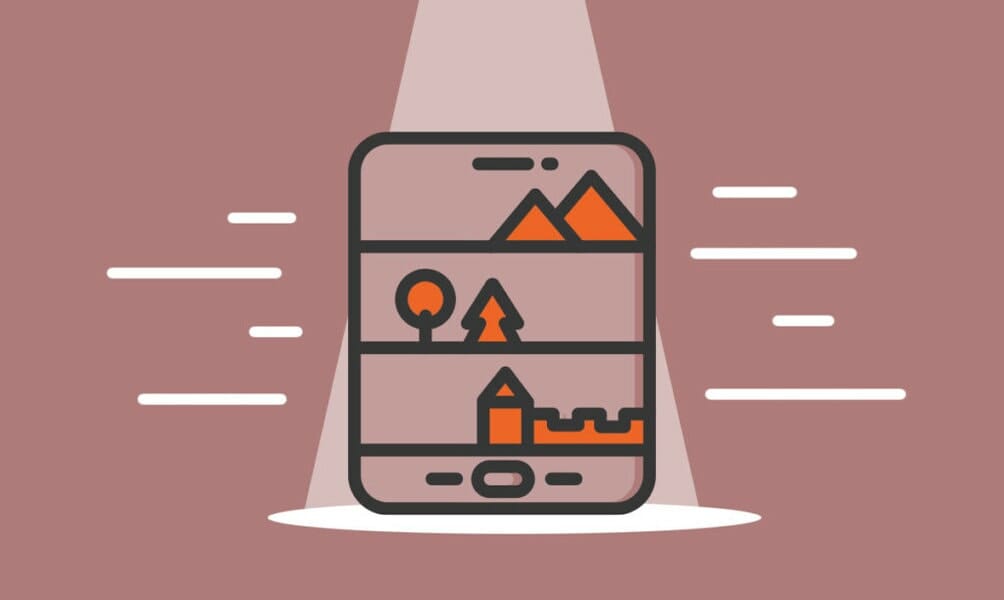 If you're looking to start your own tourism business, you're in luck! The US has reopened to vaccinated tourists and the industry is bouncing back big-time. Domestic leisure travel is set to surpass pre-pandemic levels in 2022 as 82% of American travelers look to make plans. International inbound travel, meanwhile, will increase more gradually and fully recover by 2024 or 2025.
When starting a tourism business, it is important to keep track of the latest Covid-19 travel guidelines so you can properly advise your clients. Besides complying with licensing, insurance and other regulations, you will need to choose your niche market from the get-go. Will you plan tours and travel packages, or maybe offer local guidance? You will also need to be creative and come up with a marketing strategy. You can start by building a strong social media presence to promote your services and attract clients.
7. Catering Service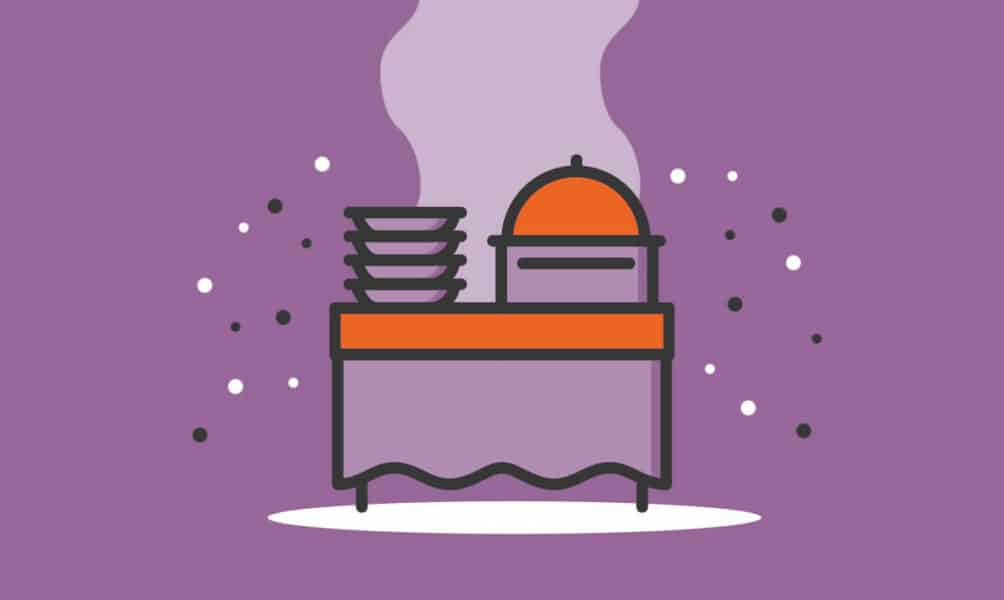 Do you have great culinary skills? Have you always dreamed of making your delicious dishes for hundreds of people? Now is a great time to start a catering business. The industry is seeing strong growth as the pandemic recedes and more and more people plan major events, like weddings and corporate affairs.
The crucial first step will be nailing down an initial menu. Do you favor traditional American dishes? Are you obsessed with Italian? Or maybe Mexican, Thai or Middle Eastern food is more your thing. Once you decide, fill out the menu with appetizer options, second courses, soups and salads, and a selection of entrees and desserts. And don't forget Americans' dietary issues — be sure to include low-fat, gluten-free, vegetarian and vegan options.
Next you'll want to nail down your product offerings. For example, some caterers today are providing box lunches for in-office events. You should also consider embracing technology, as today's top event planners often use apps to book the best caterers. Lastly, it's crucial that you acquire all the necessary licenses and permits, as food businesses are strictly regulated.
Now you're ready to get in the kitchen and start making a lot of smiling faces, and a lot of money.
8. Farm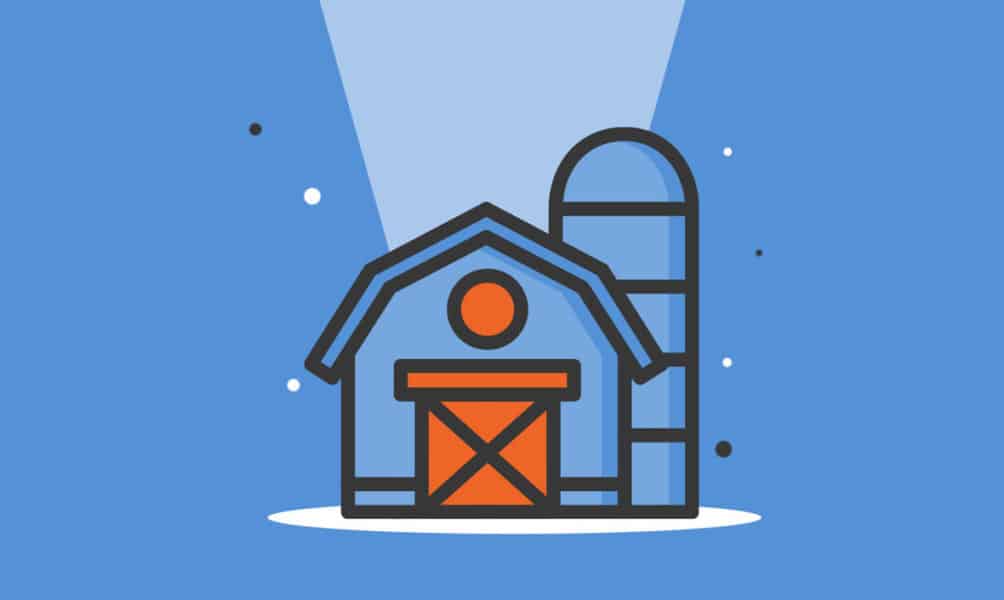 Alabama is a great farming state, so if you have a green thumb now is a great time to take the plunge. Countless people are leaving cities for the countryside and looking to eat healthier, farm-fresh foods. Farming is a trillion-dollar industry in the US, and offers major opportunity for the hard-working entrepreneur.
And there will be hard work. Farming is not as easy as putting on overalls. You'll need to find and purchase the right piece of land. You'll need to choose your crops. Maybe heirloom tomatoes, zucchini and soy beans? Next, work the soil and make sure it's ready for planting, then keep your fields clear of insects and blight. You'll also want to decide on livestock. Will you have chickens, lambs, cows, pigs? There's so much work to do on the farm, but you'll get to work in the great outdoors, providing nourishing foods to your family and community.
9. Freelance Service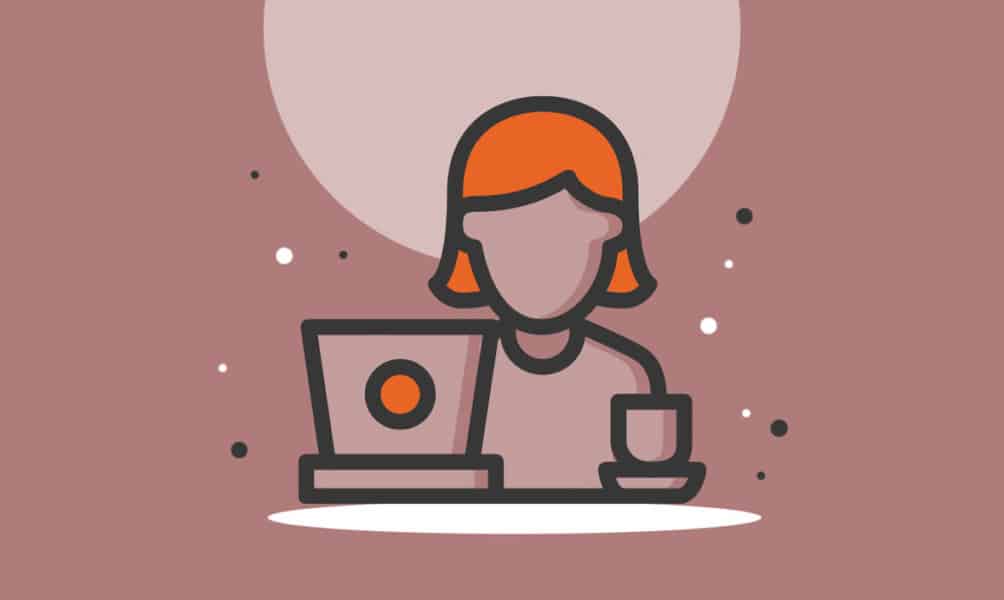 Some 60 million Americans do freelance work and contribute $1.2 trillion to the US economy. If you're skilled in writing, graphic design, IT, accounting, administrative services, marketing, or business consulting, you can start a freelance business and do quite well, as demand for freelance services is set to grow 14% by 2026.
Before you get started, it's important to understand that the gig economy is becoming competitive and that some jobs pay more than others. You should also know that most freelance workers don't get the usual perks and privileges granted to regular employees. If you work for global clients, cultural differences may present a challenge.
Startup costs for a freelance business are minimal. You can work from home or remotely from anywhere in the world as long as you have a laptop and a stable internet connection. But it's important to build your personal brand and expand your network in order to find clients. If you play your cards right, your freelance business can be very profitable.
10. Candy Shop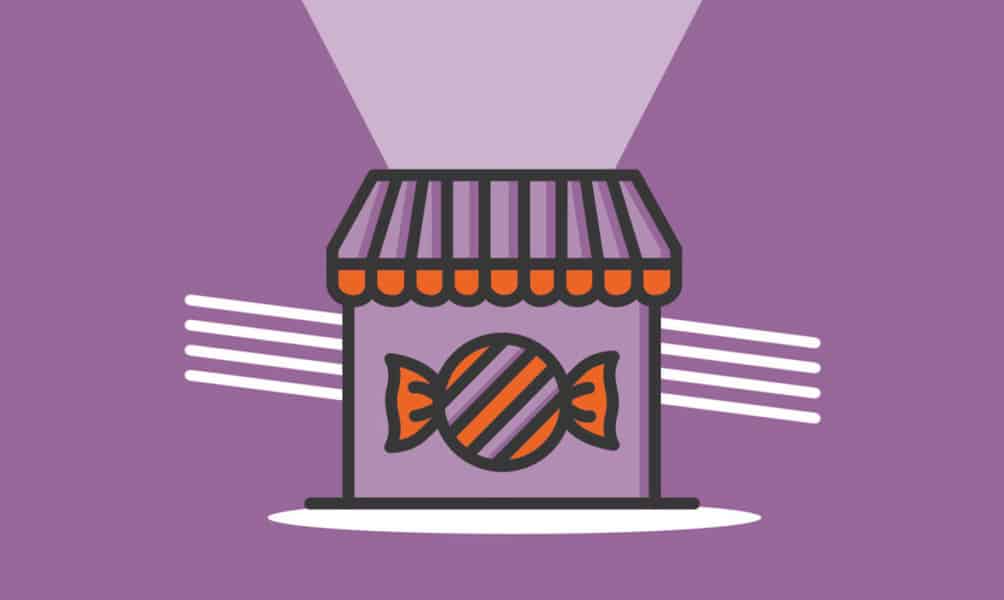 Got a sweet tooth? Then you probably know that candy is big business. The global candy market has seen steady growth of late and will soon be worth a whopping $200 billion. No wonder everybody wanted to get a glimpse of Willy Wonka's chocolate factory! People are crazy for candy.
If you're thinking of starting a candy business, it might not be as difficult as you think. In the early days you could run your business from home, sell your candies online and save up to open your own candy store. The key is producing a uniquely appealing product and standing out from the competition in an increasingly saturated market. It could be chocolate, jelly beans, lollipops, jawbreakers or something entirely new! As long as it's delicious, the sky's the limit for you and your candy business.
11. Dry Cleaning Service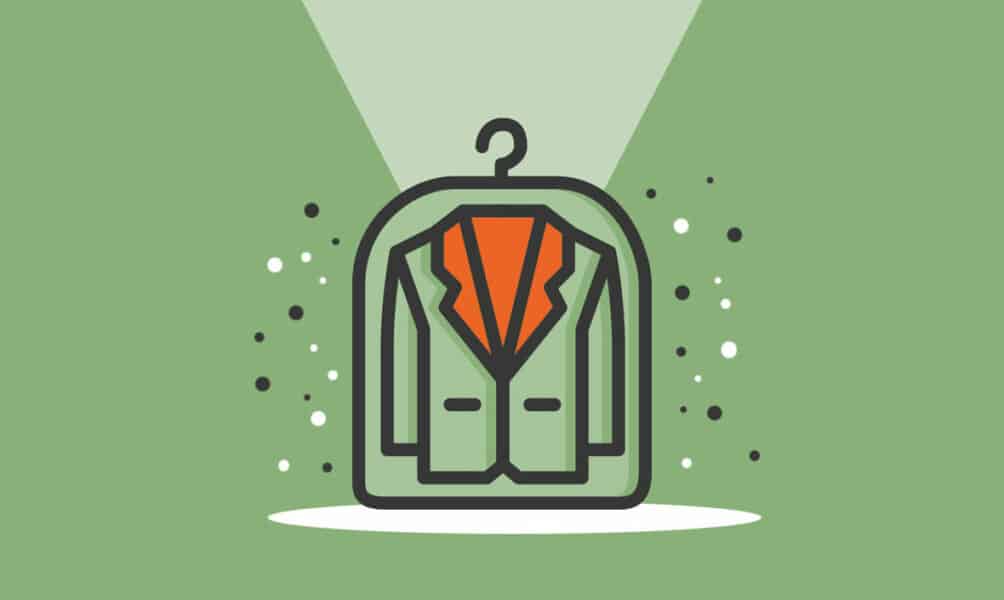 There are no hard and fast rules when it comes to dry cleaning. Some people have their suits or gowns dry cleaned after the third wear while others do it after five or six. One thing is for sure, though — as the economy improves and more social gatherings are held, the $8 billion dry cleaning industry is bouncing back! So now's a great time to start your dry cleaning business and position yourself for success.
Before you get started, it is important to identify your target market and decide which services you'll offer. Besides individual and corporate clients, other potential customers include hotels, restaurants and hospitals. You could provide full-service laundering and dry cleaning services as well as special services for certain types of garments such as fur, leather and suede. Once you've complied with all legal and regulatory requirements, you should embark on a marketing campaign to promote your business.
12. eBay Shop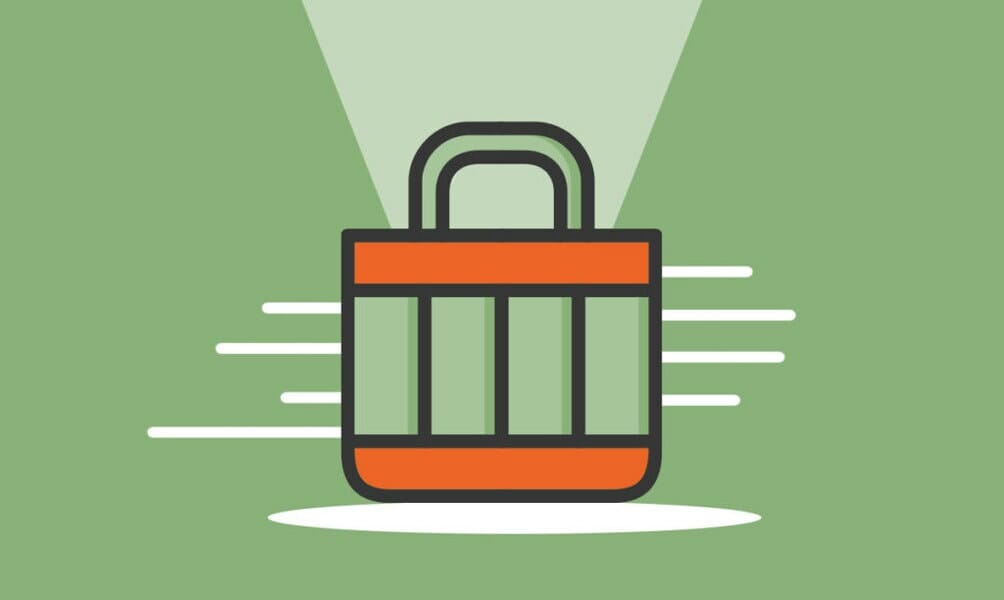 With the rise of Etsy and other online platforms you might think of eBay as a blast from the past. This is not the case. EBay's revenues grew a whopping 19% in 2020, and the leader in online auctions, which already does $10 billion per year, expects steady growth in the years ahead. So if you're into online bargains, you could start your own eBay business and ride this growth to good money.
An eBay business can be extremely profitable, and they're a great way to start your own business without having to invest a lot of money. The best part is that eBay has done most of the work for you — providing a platform and a massive base of reliable customers, and building a system that ensures true market value for goods.
The key to your eBay business will likely be deciding which sort of goods you'll offer. Will it be vintage T-shirts? War memorabilia? Cool sneakers? On eBay, the possibilities are endless.
13. Graphic Design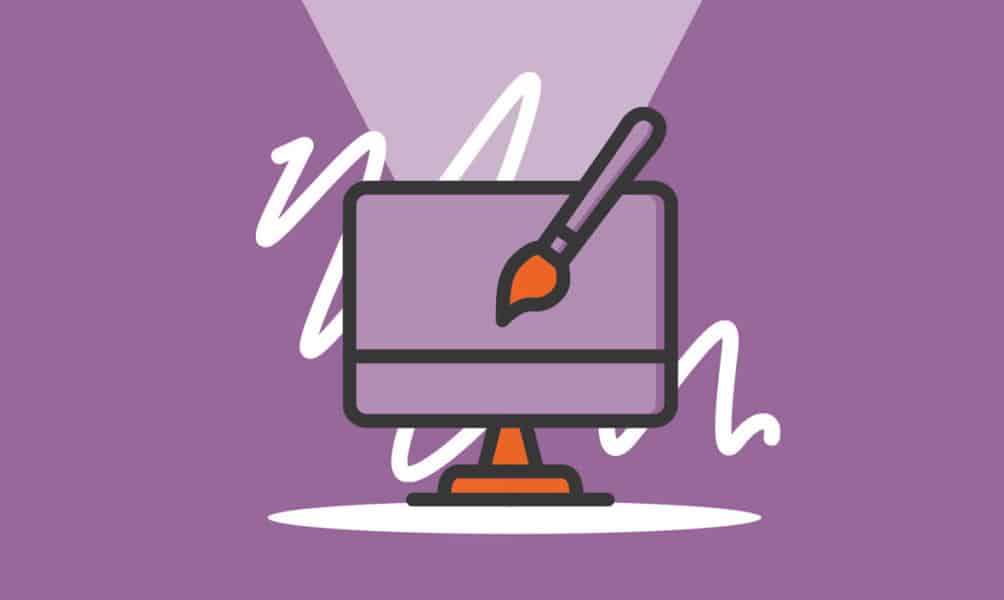 Strong graphic design is a crucial element of nearly every business's branding and marketing, which is why it's always in great demand. After years of steady growth, the US graphic design industry is worth nearly $14 billion and offers real opportunity for the bold entrepreneur. You could start your own graphic design business from home and work with clients around the world, generating good money and turning your creative passion into a successful career.
You will, however, need to have a strong creative streak and some skill with graphic design software and tools. If you don't have a related degree, you could brush up on your graphic design skills by taking courses at an online platform like Udemy. Next, it's a good idea to research the market, see what sort of graphic design is trending lately, and keep an eye out for a market gap that might fit your skillset.
Understanding and clarifying what you will offer, which businesses you are targeting and how you'll stand out from the competition will be crucial elements to your success.
14. Fish Farm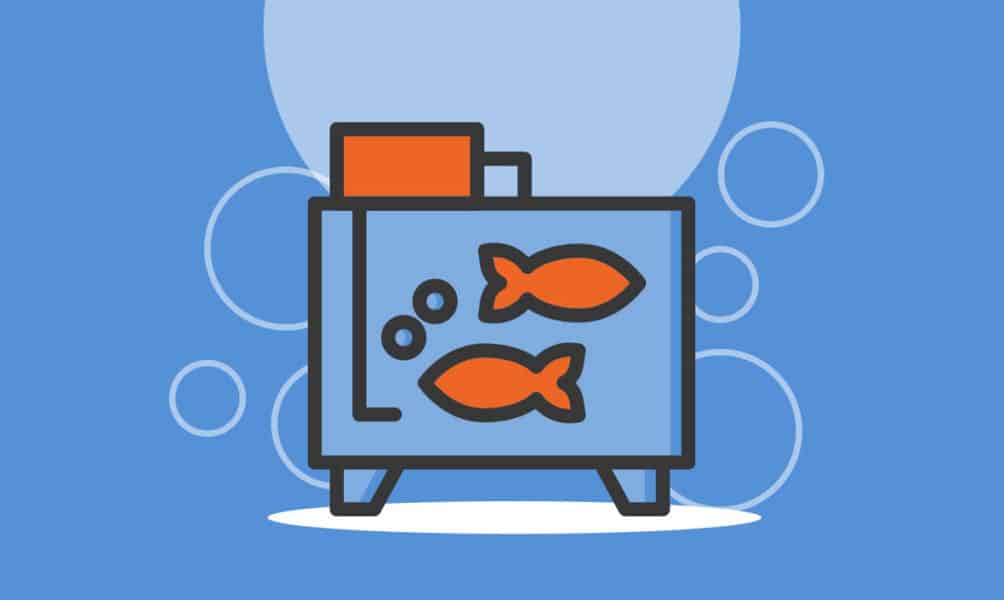 The average American ate less than 20 pounds of fish and shellfish in 2019, a slight increase from the previous year but still below the recommended dietary allowance. The US Department of Agriculture's Dietary Guidelines for Americans recommend that people eat two 4 oz servings of seafood each week, or 26 pounds per year. This presents an opportunity for fish farms to increase their output. If you're looking to start a fish farm, you're on the right track.
A fish farm breeds fish and seafood for restaurants and markets. Expect to invest a substantial amount to grab a suitable location, establish your fish pond, get the required equipment, and find a reliable supplier of fingerlings. Of course, you'll need to comply with licensing, zoning, and other regulations. It's also to your advantage to scope out the market and draw up a plan on how to corner a share. With these in place, you'll be on your way to launching a successful fish farm.
15. Lawn Care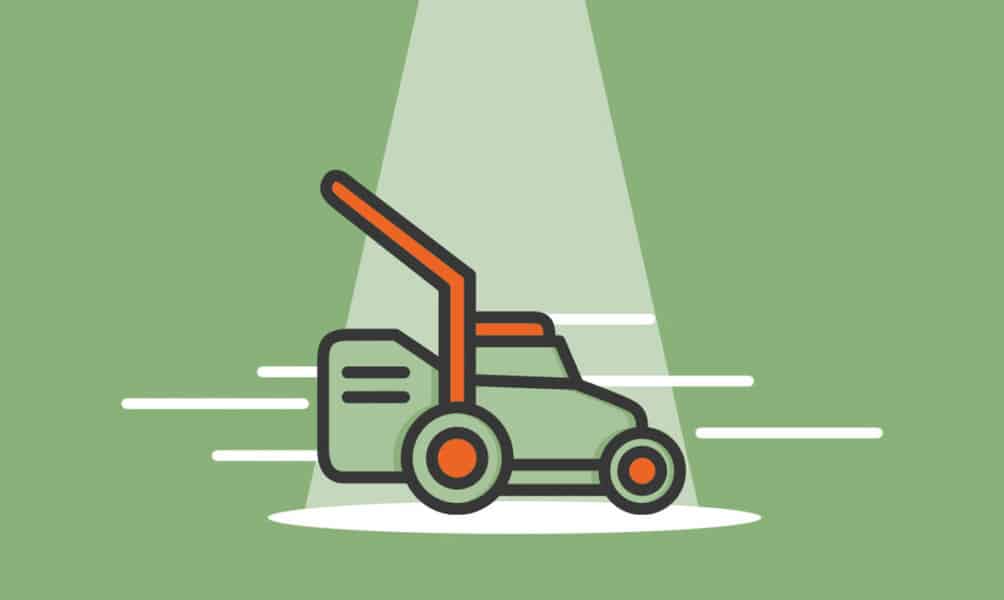 Are you a green thumb with an entrepreneurial spirit? If so, a lawn care business might be the perfect venture for you. For starters, the market has grown significantly in recent years, thanks to the real estate boom, and is forecast to keep expanding in the years ahead. In addition, all lawns need care sooner or later, which is why this is a $100 billion industry in the US alone. Put it together, and there's little doubt this market offers real opportunity.
Of course, you'll need to stand out in order to attract clients, and deliver top-quality service to keep them. This means you'll have to invest in the latest lawn mowing and maintenance equipment as well as a strong marketing campaign across social media, various online platforms like TaskRabbit and Angie's List, and your local community. But if you're able to do all this right, and get the necessary licenses, you'll soon be rolling in the green — and we're not talking about grass.
16. Vending Machine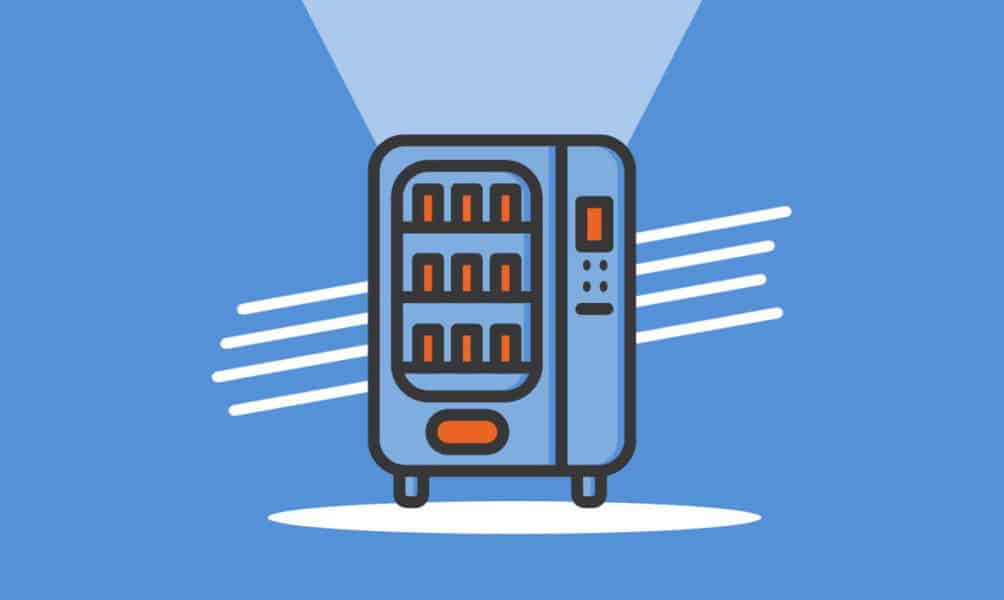 Vending machines are everywhere, from hospitals to train stations, and from schools to offices, special events and more. But have you ever wondered how much money there is in vending machines? Potentially, there's a lot. It's a $9 billion industry that's expected to see strong growth in the coming years. So you could start your vending machine business right now and grab a share of that market while giving yourself a steady stream of nearly passive income.
It requires a sizable investment to buy that first machine or two and get started, but it's a fairly low-risk venture. As long as you're able to put your machines in locations with steady foot traffic, you should do decent business. A key decision will be the products you choose to offer; you could focus on candy and chips, soft drinks, or healthier options like trail mix and granola bars. Once that's done, you'll basically be able to sit back and watch your vending machine empire grow.
17. Restaurant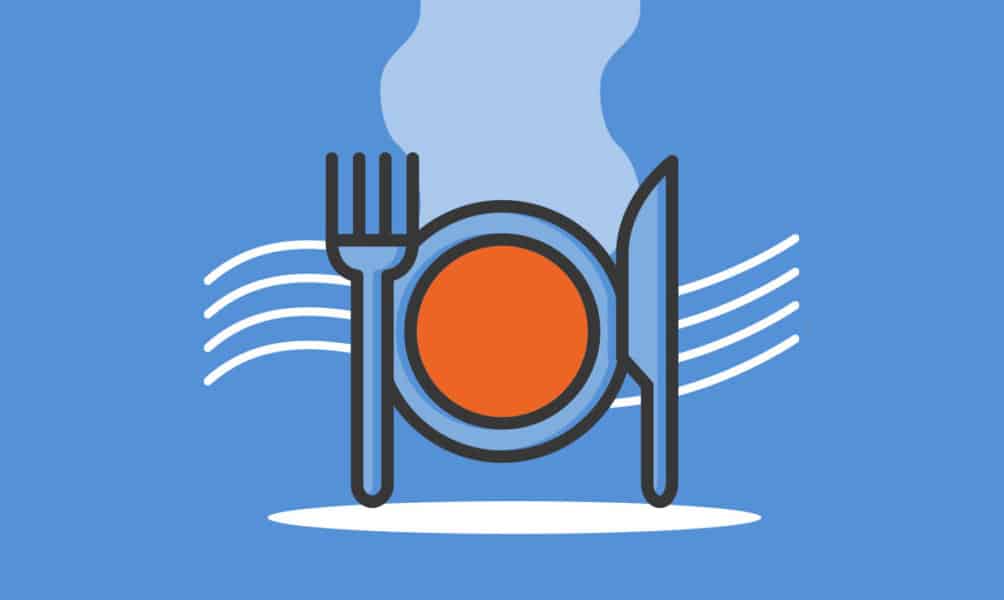 In the wake of the pandemic, everybody's getting back out to try the latest hot dining options, so now is a great time to start your own restaurant. It's no easy task, but it can be very lucrative. The US food service industry is expected to bounce back strong and generate $900 billion in sales in 2022.
Still, many restaurant operators believe it will take a year or more before business conditions return to normal. But you could establish a digital presence and work on offering delivery services before opening your doors.
There are many other key steps to consider. First, it's important to decide what type of restaurant you want to open. Do you want to serve classic American fare, or maybe Italian? Do you want to do casual or fine dining? What about a family-style restaurant? Next, it's a good idea to research the competition in your area and come up with a plan to set yourself apart. Starting a restaurant can be tough, but if you're prepared for the challenges ahead, it can be an incredibly rewarding experience.