Back to Business Ideas Categories
19 Profitable Agriculture Business Ideas
Written by: David Lepeska
David has been writing and learning about business, finance and globalization for a quarter-century, starting with a small New York consulting firm in the 1990s.
Updated on September 11, 2023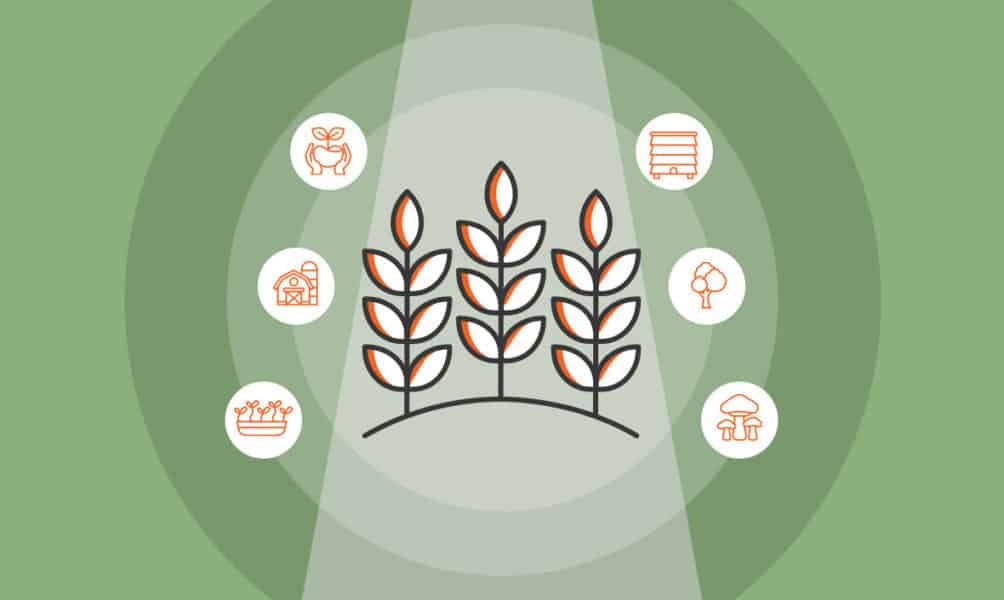 19 Profitable Agriculture Business Ideas
Farm
Flower Shop
Cattle Farm
Pig Farm
Microgreens Business
Mushrooms Farm
Seed Bank
Agriculture Consulting Firm
Tobacco Company
Tree Farm
Plant Nursery
Honey Making/Beekeeping
Hemp (CBD) Business
Marijuana Business
Apple Orchard
Pumpkin Farm
Hydroponic Farm
Bamboo Farm
Irrigation Business
Many young people today think it's not cool to go into agriculture so they shy away from anything related to farms. Well, they're missing a lot. Agriculture can be highly profitable if you play your cards right. Plus, you'll be helping feed the world.
You could cultivate high-value microgreens and mushrooms, or grow beautiful flowers. How about starting a plant nursery or a seed bank? Raising cattle and pigs can work as well. Check out our list of agriculture business ideas below.
1. Farm
Do you have a green thumb and always dreamed of starting your own farm? Well now is a great time to take the plunge, with countless people leaving cities for the countryside and looking to eat healthier, all-natural foods fresh from the farm. Farming is a trillion-dollar industry in the US, and offers considerable opportunity for the hard-working entrepreneur. Environmentally friendly farming allows you to maintain or improve production with less waste and energy.
And there will be hard work. Farming is not as easy as putting on overalls. You'll need to find and purchase the right piece of land. You'll need to choose your crops. Maybe heirloom tomatoes, zucchini and soy beans? Next, work the soil and make sure it's ready for planting, then keep your fields clear of insects and blight. You'll also want to decide on livestock. Will you have chickens, lambs, cows, pigs? There's so much work to do on the farm, but you'll get to work in the great outdoors, providing nourishing foods to your family and community.
2. Flower Shop
Do you love the smell of fresh-cut flowers? Or the way a brilliant floral arrangement can brighten your day? If so, starting a flower business could be the perfect way to turn your hobby into a career. Flowers are always in demand, and in fact right now both the floral market as a whole and online flower sales are seeing steady growth. Thus, the industry offers opportunity as well as room for innovation.
One key step will be deciding if you want to open your own flower shop, or focus on selling flowers online. The latter route is less expensive, as you'll have less inventory and no rent or utility payments, and could be a good way to build up a reputation while minimizing risk. Once you've established a brand and started getting referrals, you could open your flower shop and start beautifying the whole neighborhood, one arrangement at a time.
3. Cattle Farm
The US is both a major exporter and importer of beef, and the cattle sector accounts for the largest share of total cash receipts for agricultural commodities nationally, so starting a cattle business is certain to provide anyone with a steady income. If you're thinking about establishing your own ranch or simply opening a retail shop for cattle products, this is your opportunity! Commercial beef production in the US is projected to grow to more than 27 billion pounds on higher expected non-fed and fed cattle slaughter.
If you open a breeder farm, you will need to comply with your state's laws and regulations first. There are also regulations for butcher shops and meat processing businesses. You will have to choose your niche market and create a business plan. There are many factors to consider – from branding and customer acquisition to managing growth. Although the industry faces pressures caused by vulnerabilities in the supply chain and extreme weather conditions, a growing international demand for US beef could still make your cattle business profitable.
4. Pig Farm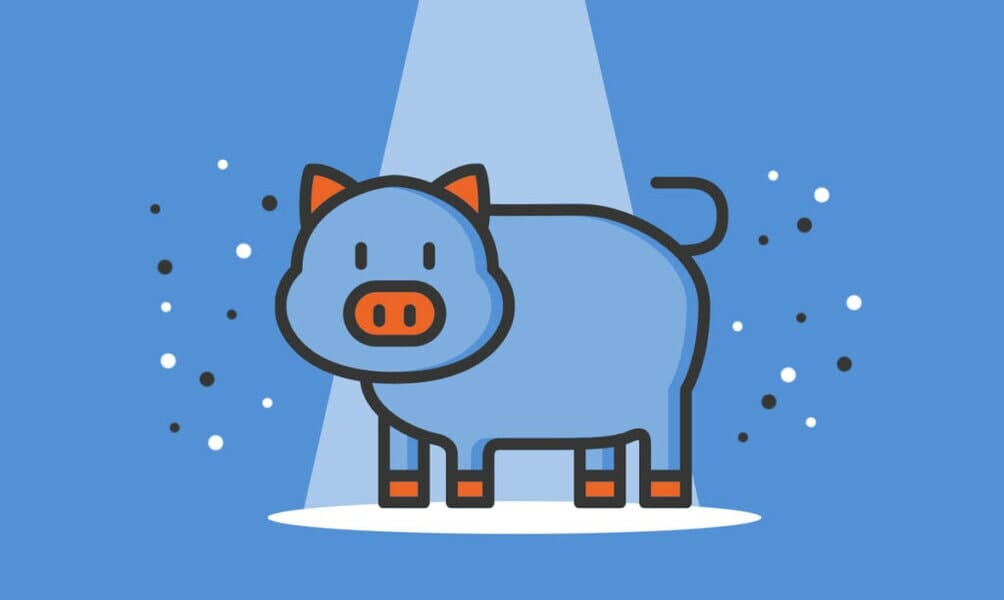 It's a dirty job, but somebody's gotta do it — because pig farming is a $8 billion industry in the US. Despite the common image of sows rolling in the mud, pigs are actually fairly easy to care for, not to mention intelligent. Besides, ham, bacon, pork chops and barbecued pork are always in great demand. So if you have a sizable outdoor space, or could lease one, you could start a pig farm, make a good living and provide quality meats to your community and beyond.
There are several key steps you'll need to take. The first is making sure your property is secured with a strong fence, so you don't lose your merchandise. The second is making sure you have all the proper permits and licenses to keep and sell livestock in your town and state. Third is making deals with nearby meat markets to purchase and distribute your goods. All this done, you should be well on your way to entrepreneurial hog heaven!
5. Microgreens Business
If you're not familiar with microgreens, they are tiny plants that are harvested soon after they germinate. People appreciate them for their tender leaves and strong flavor, and in recent years they have become big business! The global microgreens market is expected to expand more than 60% by 2028, and you could ride this green wave by starting your own microgreen business. There are many plants to choose from, including arugula, kale, red cabbage, wheatgrass and pea shoots, and since they don't need much space, you could even grow them in your home or yard.
To get the word out about your microgreens, you'll need to devise a strong marketing plan and build an appealing website, to let people know about your plants, their prices, and the great benefits. One is that many microgreens are high in antioxidants, which help boost immunity and reduce the likelihood of many illnesses. Microgreens were for a long time only used in salads, but today they might also appear as drink garnishes, in juices and smoothies, on pizzas, and more. Once that first harvest is ready, start reaching out to consumers, restaurants and cafes and you'll soon be seeing green.
6. Mushrooms Farm
Mushrooms are a great way to start your own business. Not only are they delicious, but they're also healthy, easy to grow, and you can sell them for a pretty good price. Demand for these edible fungi is increasing across the globe, especially in the US, as more consumers are shifting to fresh nutritious food that enhances their health. The global mushroom market is predicted to grow at least 6% per year through 2026. Starting a mushroom business now is the right thing to do.
There are many ways to start a mushroom business. You can grow your own mushrooms in your backyard or purchase them from a reliable mushroom farm. The best way is to go organic, which is currently the most popular niche for farmers. But first, you have to decide what kind of mushrooms to grow and who your target market is. For example, you can sell your mushrooms to food businesses or wholesale shops. You should know the profit margin for each type of market segment so you can choose which path is more profitable for you.
7. Seed Bank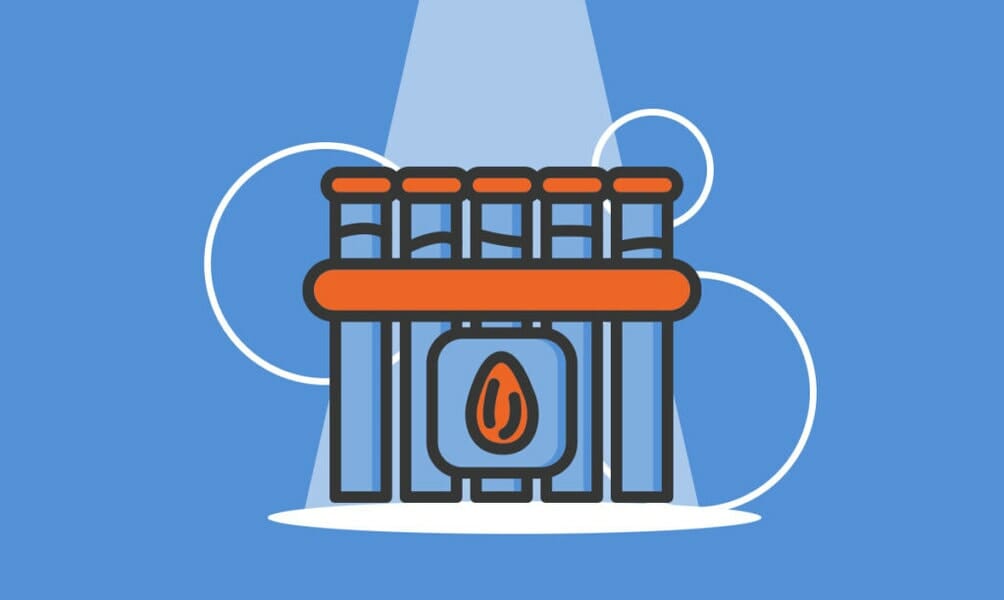 Whether you're a gardening enthusiast or just looking for a new business venture, a seed bank business can be a great way to make some extra money. As demand for food and plants increases globally, the seed market is expected to see steady growth and hit $100 billion by 2031. The US and the rest of North America account for about a third of this global market. So, why not consider starting a seed bank business now?
You might be wondering how you'll start, what supplies you'll need, which seeds to specialize on, how you will store the seeds, what permits to secure, and how to market your business. You'll find the answers to these questions as you do more research before you launch your business. You'll also need a business continuity plan in case of a disaster. Starting a business is never easy, but you will most likely find this to be a fun and rewarding experience!
8. Agriculture Consulting Firm
Business is revving back up as the pandemic recedes, and one of the industries best positioned to take advantage is consulting, which is worth more than $250 billion in the US and recorded strong growth in 2021. If you have an agriculture area of expertise, you could start up your own agriculture consulting firm and help agriculture and food companies with disruptive technologies, global competition and ecological challenges.
Starting an agriculture consulting business is difficult, and will require hard work and determination, as well as a decent amount of red tape. Beyond building up a strong network and reliably providing value to your clients, a key element of your success will be understanding what sets you and your firm apart from your competitors and finding ways to promote that message to your target market and deliver on your promise. Accomplish this and you'll soon build a reputation and, with a bit of luck, seven-figure revenues.
9. Tobacco Company
Entrepreneurs looking for a stable venture can't go wrong with a tobacco business. The tobacco market has grown steadily despite the imposition of additional taxes and health warnings on cigarette packs and advertisements. The global tobacco market is expected to earn more than $800 billion in 2022 and grow steadily through 2025. The cigarette segment will still be the largest segment. If you're thinking about starting your own tobacco business, now is the time to turn your thoughts into action.
Before you open your business, it's important to understand the legal issues and prepare a business plan that will include marketing and distribution strategies. You'll also have to consider the impact of the growing use of e-cigarettes and vapes on the market. Take note as well of a rising demand for green cigarettes, which are made from organic materials and don't contain nicotine or tobacco. It would be better to find your niche market first.
10. Tree Farm
Growing trees will help fight climate change. But did you know that it is also a great way to earn money? The $6 billion tree and shrub farming industry in the US is expected to bounce back from pandemic slump. An increase in housing starts and rising demand for food products will drive growth in the next three years. Trees take a long time to grow, so it's best to start your tree farm business now.
You can start small and establish a tree farm within your property, or you can go all in and purchase or lease acreage for a larger operation. Among the ways to earn from your tree farm business is to focus on high-value fruit trees. Another is to select trees that produce specialty wood for furniture or fiber for clothing. You can also establish a nursery and sell tree seedlings. By choosing the right trees and promoting your tree farm business, you can make a fortune in farming.
11. Plant Nursery
Do you have a green thumb? Are you passionate about plants and gardening? If so, starting your own plant nursery could be the perfect business for you! The nursery and garden stores industry in the US has been steadily growing in the last five years and is expected to earn nearly $42 billion in 2022. Demand for ornamental plants remained strong even at the start of the pandemic because a lot of consumers stayed home and worked on beautifying their homes and outdoor spaces.
There are many factors that you must take into account before you can start your plant nursery business. You must think of innovative ways to compete with the big industry players, know your target audience, and have extensive knowledge of plants. You should also identify the plants that you will cultivate – ornamental plants, or herbs and food crops? Get creative in marketing your products. Having a website and social media accounts will help promote your business, so work on these even before you launch your plant nursery.
12. Honey Making/Beekeeping
With more consumers choosing to use natural sweeteners over sugar and artificial sweeteners, the global market for honey is expected to grow modestly and approach $12 billion by 2028. The US is a leading importer of honey, which means local production is not enough to meet the demand. You can take advantage of this opportunity by starting your own honey business. It's a great idea – honey is a delicious, healthy, and versatile product.
There are some things you need to know before starting your honey business. Make sure to comply with all federal, state and local regulations, from processing to packaging to labeling. The label should include the honey grade and color designations, among others. Keep in mind that labeling regulations differ state by state so it would be best for you to check out your state's regulations. If you're raising the honey bees yourself, you will also have to comply with beekeeping regulations. Once you comply with all the regulations, you should create an advertising and marketing plan for your product.
13. Hemp (CBD) Business
Now that hemp cultivation and sales are legal in the US, how about starting a hemp business? The hemp industry is booming, thanks to its many potential applications, and there are lots of opportunities to get in on the action. Hemp, or Cannabis sativa, belongs to the same species as marijuana, which is illegal. Hemp is grown specifically for its fiber and seeds which are used for industrial and medicinal purposes. The industrial hemp market in the US, valued at more than $800 million, is expected to enjoy a strong demand in the next five years.
When starting your hemp business, it is important to get a license first and abide by federal and state regulations. For hemp to be legal, its tetrahydrocannabinol (THC) content must be less than 0.3% by weight. Hemp seeds contain chemicals that are used to treat a variety of medical conditions. It also contains cannabidiol (CBD), which is an essential component of medical marijuana. Starting a hemp business can be daunting, but as long as you have the license, it can be highly profitable.
14. Marijuana Business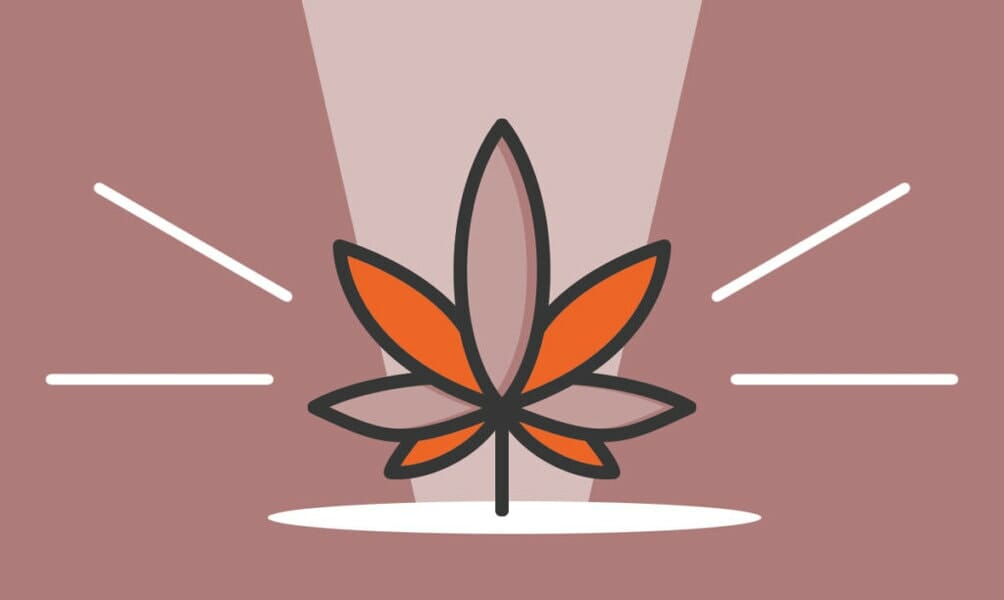 As more and more states legalize, marijuana is emerging as one of the country's fastest-growing industries. Worth less than $400 million in 2018, the US marijuana market is expected to reach $25 billion by 2025. That's stunning growth over such a short period, and represents a great opportunity for the aggressive entrepreneur.
Your first move should be to find a sizable growing space, either outdoors in a rural area, or indoors within a sizable warehouse, office building or production facility. Next, you'll need to get all the required permits and certifications to become a licensed seller and cultivator of marijuana. After that, you should consider whether you want to sell the marijuana you produce to processors, who will then prepare it for market, or to process the goods yourself.
You could produce anything from marijuana-infused beverages and candies to baked goods, supplements and more. Of course, that will require additional licensing, and each of these products would need to receive FDA approval. So your best bet might be simply to grow the marijuana and let somebody else deal with the hassles and headaches as you count your profits.
15. Apple Orchard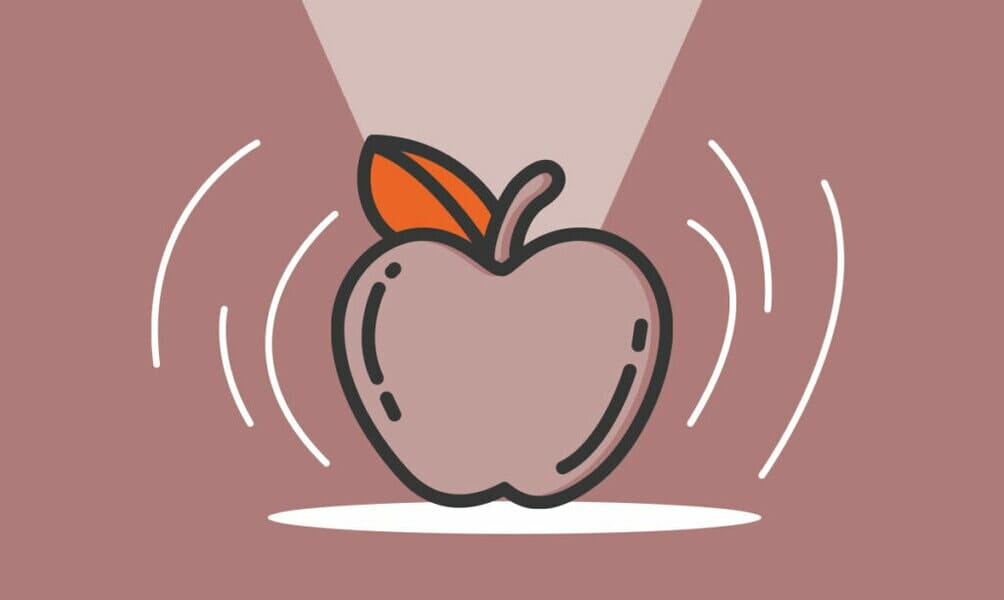 If you're thinking about tapping into the lucrative apple industry, consider starting your own apple orchard business. Despite the pandemic, total US apple production for the 2021-2022 crop year was expected to increase and surpass 265 million bushels. Demand is expected to be stable as apples are among the most consumed fruits in the US and more Americans are becoming aware of including fruits in a healthy diet.
Before you can start your business, you should first decide what type of apples you plan on growing, how big the farm will be and where it will be located. You can easily check which states are best for growing apples. Apple orchards cover a wide range of activities such as tree planting, tree care, and agriculture. Besides selling the fresh fruits, you can also make extra income by opening your apple orchard to families seeking to bond over apple picking and tourists wanting to experience this popular activity. Apple picking is fun, Instagram-worthy and pickers get to make apple pies, apple juice and more.
16. Pumpkin Farm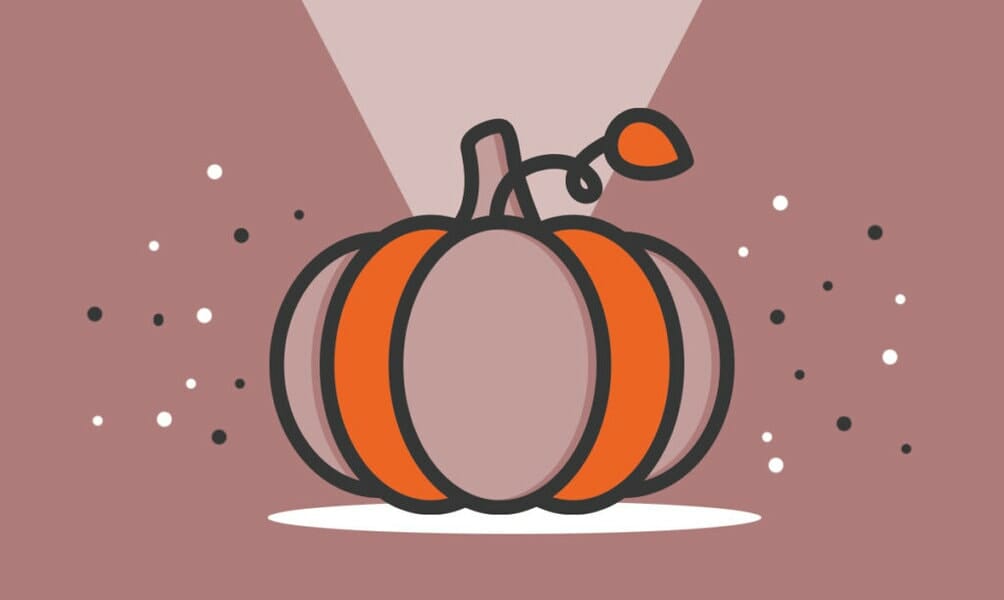 Starting a pumpkin farm presents a lucrative opportunity in the agriculture sector, particularly with the rising demand for organic produce and agritourism experiences. As a versatile crop, pumpkins cater to both culinary enthusiasts, who cherish them for pies and soups, and to families and decorators seeking the perfect pumpkin for autumn festivities.
Location is paramount when establishing a pumpkin farm. Fertile, well-draining soil and ample sunlight are essential for optimal growth. Proximity to markets can reduce transportation costs and make the farm accessible to visitors. As with any agricultural venture, thorough research on local competition, potential pests, and relevant regulations will pave the way for success.
17. Hydroponic Farm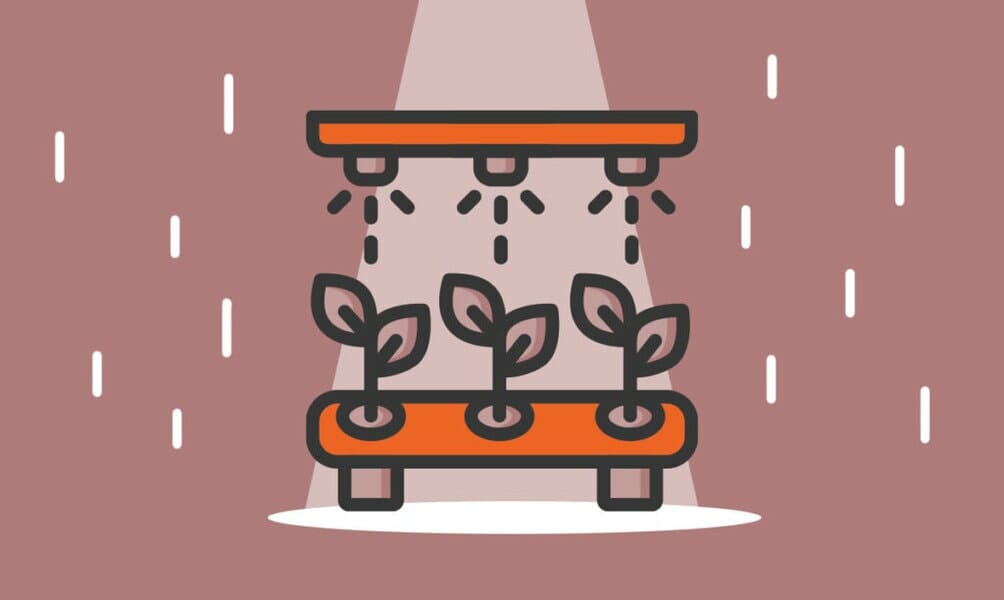 Hydroponic farming, which involves growing plants without soil, has revolutionized the agricultural landscape, offering a sustainable solution for urban and space-restricted areas. This innovative approach, relying on nutrient-rich water solutions, allows for faster plant growth, year-round cultivation, and higher yields compared to traditional farming.
For budding agriculturists, starting a hydroponic farm entails understanding the technicalities of the system, selecting the right crops, and ensuring optimal nutrient balance. As the method reduces water usage and eliminates soil-borne diseases, it presents a compelling business case. With the right marketing and commitment to quality, hydroponic farming can be both an eco-friendly and profitable venture.
18. Bamboo Farm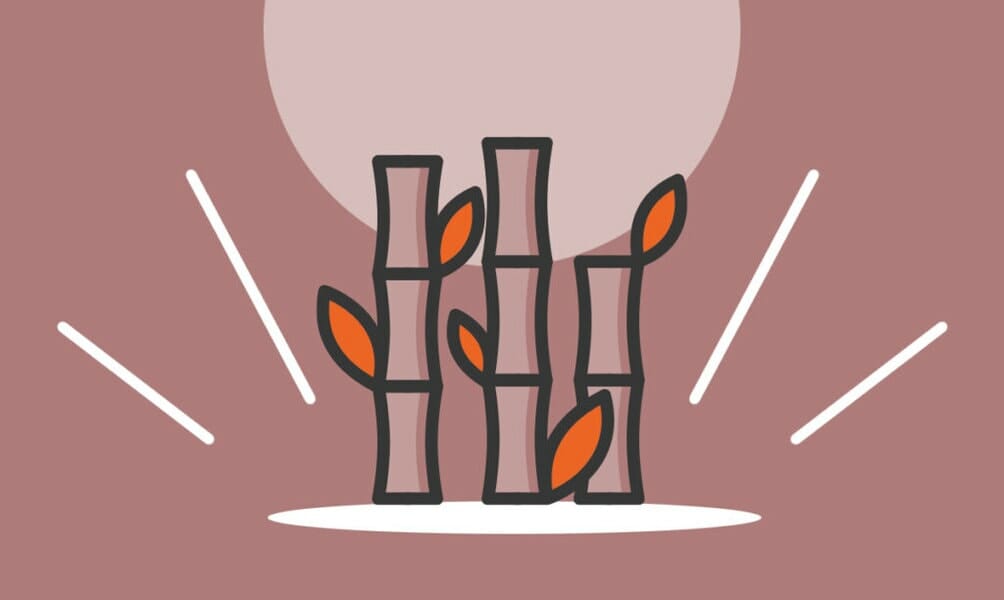 Bamboo farming has recently gained traction as a sustainable and lucrative agriculture business idea. Given its rapid growth and versatility, bamboo can be harvested for a myriad of uses, from construction and furniture to paper and textiles. This makes it a crop with significant commercial potential, especially as the demand for eco-friendly products continues to rise.
Starting a bamboo farm requires thorough research and understanding of the local climate, soil conditions, and bamboo species suited for the region. Investment in land preparation and proper irrigation can ensure optimal growth. As the plant matures and yields increase, entrepreneurs can explore various markets, making bamboo cultivation a promising venture for those willing to invest time and resources.
19. Irrigation Business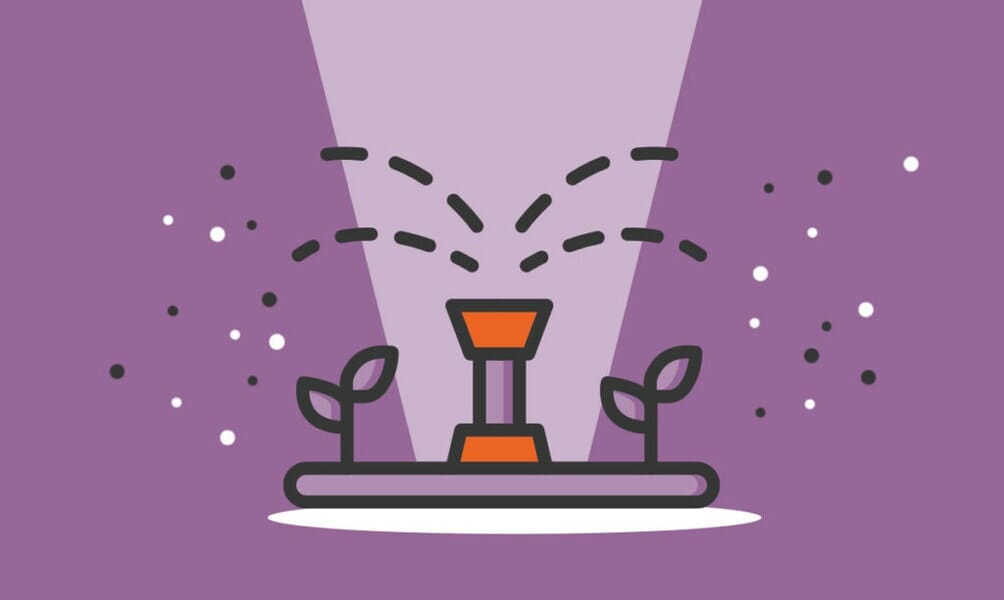 The demand for efficient water management systems has surged, given the increasing global challenges associated with water scarcity and the imperative to optimize crop yields. An irrigation venture not only offers a solution to these challenges but also capitalizes on the growth trend of sustainable agricultural practices. As more farmers and agricultural businesses realize the significance of responsible water use, the demand for modern and efficient irrigation systems is only expected to rise.
Moreover, an irrigation business can cater to a myriad of niches, ranging from large-scale agricultural farms to backyard gardening enthusiasts. By leveraging advancements in technology, entrepreneurs can provide automated, solar-powered, or even smart irrigation solutions tailored to diverse needs. As with any enterprise, understanding the local market, investing in research & development, and establishing robust customer relationships are paramount.