Back to Business Ideas Categories
58 Small Business Ideas For Rural Areas
Written by: David Lepeska
David has been writing and learning about business, finance and globalization for a quarter-century, starting with a small New York consulting firm in the 1990s.
Updated on October 2, 2023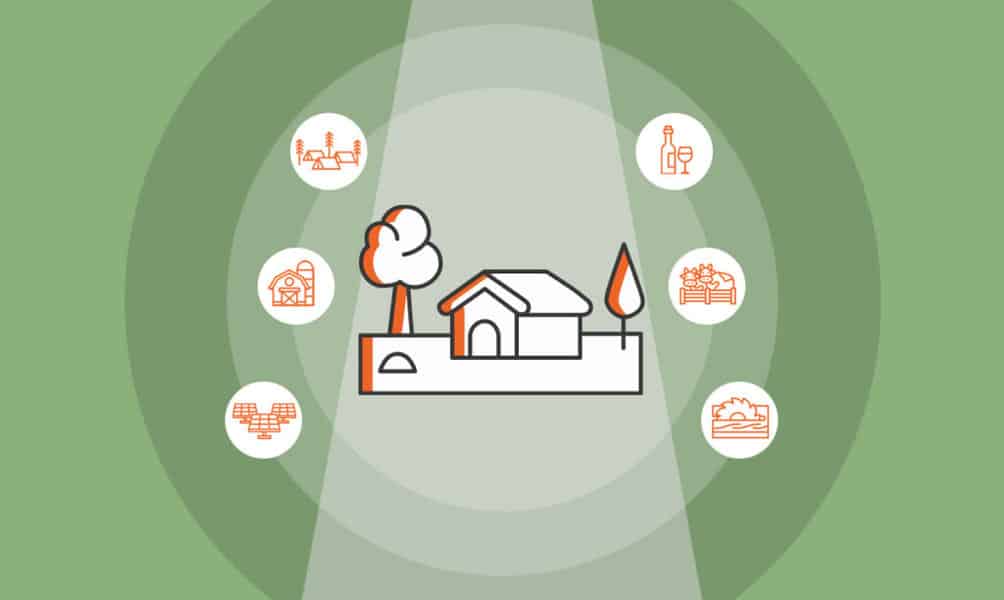 58 Small Business Ideas For Rural Areas
Farm
Woodworking
Furniture Store
Landscaping
Handyman
Grocery Store
Solar Farm
Bakery
Cattle Farm
Hair Salon
Plant Nursery
Winery
Drone Business
Christmas Tree Farm
Funeral Business
Campground
Ranch
Lawn Care
Estate Sale
Car Wash
Greenhouse Business
Farmers' Market
Summer Camp
Demolition Business
Distillery
Mushrooms
Solar Business
Microgreen Business
Cemetery
Pharmacy
Seminar Business
Apple Orchard
Hunting
Sawmill Business
Pool Business
Floral Business
Gardening
Insulation Business
Sanitizing and Disinfecting
Gas Station
BBQ Business
Fish Farm
Waste Management
Repo Business
Pest Control
Yard Sign
Radio Station
Tree Trimming
Non-Medical Home Care
Snow Removal
Composting
Beekeeping
Drive-In Movie Theater
Electrical Business
Roofing Business
Bike Rental
Grocery Delivery
Dog Boarding
Rural businesses typically provide value and economic strength to the community and generate income for the owner. If you live in a rural area, then you have the opportunity to do the same, and build some serious success.
Among the vital services you can provide is connectivity by setting up an internet service provider business. Fast and reliable connectivity means greater opportunities for residents to land online job contracts, such as remote writing gigs and tele-health services.
Check out the below list of great business ideas for rural areas, and start imagining the possibilities.
1. Farm
Have you always dreamed of starting your own farm? Well now is a great time to take the plunge, with countless people leaving cities for the countryside and looking to eat healthier, all-natural foods fresh from the farm. Farming is a trillion-dollar industry in the US, and offers considerable opportunity for the hard-working entrepreneur.
And there will be hard work. Farming is not as easy as putting on overalls. You'll need to find and purchase the right piece of land. You'll need to choose your crops. Maybe heirloom tomatoes, zucchini pr pumpkin? Next, work the soil and make sure it's ready for planting, then keep your fields clear of insects and blight. You'll also want to decide on livestock. Will you have chickens, lambs, cows, pigs? There's so much work to do on the farm, but you'll get to work in the great outdoors, providing nourishing foods to your family and community.
2. Woodworking
Are you good with wood? If so, this is a great time to get into the woodworking industry, which has seen steady growth in recent years and is expected to be worth nearly $5 billion globally by 2026. These days, people everywhere are interested in hand-crafted, artisanal goods, from wooden rocking chairs to homemade pies.
You could start your own woodworking business from home for little investment and ride this wave of appreciation for sturdy, traditional products to serious success. Even if the trend slows down, high-quality furniture and other wooden items are always in strong demand.
To get started, there are a few key steps you'll need to take. First, you should get all the necessary tools and equipment, if you don't already have them, and brush up on your woodworking with an online class or two. Next, you'll need to decide what you'll be making: furniture, figurines and chess sets, decorative plaques and custom wood pieces, or all of the above. The choice is yours, but as long as you choose wood and are willing to work hard, you should find your way to success.
3. Furniture Store
Who doesn't love comfortable, appealing furniture? These days, when most of us are spending more and more time at home, it's no surprise that the furniture industry is seeing strong, steady growth. A furniture business is a great way to earn a living because you get to work with your hands and be creative and build products that help people live in a more comfortable home. Best of all, with a great website, you could sell to customers in your area and across the country!
But it's not an easy business to get into. It takes a great deal of time and determination, as well as a good amount of money, to determine your offerings and prices, produce and buy inventory and rent out a quality space. You also need to have an eye for detail and a high level of patience because customers rarely buy a bed set or dresser on a whim.
But if you do everything right, you may find your products in demand sooner than expected! You could also refurbish and refinish aged and antique pieces, which often go for very high prices. There's a lot of opportunity in furniture for the sharp entrepreneur.
4. Landscaping
If you love working on your yard and spending time outdoors, you might consider starting a landscaping business. Boosted by the recent real estate boom, landscaping and lawn-care have seen steady growth in recent years. That expansion is expected to continue, so now's an excellent time to get in on the action and ride this wave to success.
You could offer a wealth of services, from designing yards and gardens to tree planting, trimming, mowing and more, and you could focus on residential customers or businesses, or go for broke and aim for both! First, you'll need to brush up on your landscape design and maintenance skills. Fortunately, the US government in 2019 partnered with the leading landscapers' association to launch a national landscapers' apprenticeship program to train more skilled workers.
You'll also need to invest in quality equipment, as well as a reliable truck. After that, to attract clients you'll want to build a simple, appealing website and launch some strong marketing to get the word out. From there, you should start seeing the business roll in as you enjoy the scent of freshly cut grass.
5. Handyman
If you're good with your hands and enjoy fixing things, starting a handyman business could be the perfect fit. For one thing, you'll be doing what you love and taking care of people's problems. For another, the US handyman industry has been growing steadily for years, and by 2026 the broader home services market is expected to double! So there's clearly a real opportunity out there.
A key first step will be determining which services you will offer. In addition to repairs, you could offer maintenance, painting, cleaning, drywall, carpentry, minor renovations and more. Next, buy all the necessary tools and start advertising your services on online platforms like Angie's List.
You could also reach out to landlords, developers and residential complexes offering to provide your services at a discount. Once you've delivered great work in your first few jobs, you can bump up your rates. With any luck, you'll soon be kicking back in the office counting your cash while your employees do the heavy lifting.
6. Grocery Store
Small town folk need to eat too! That's one reason supermarkets continued to thrive during pandemic lockdowns, growing to more than $750 billion in 2022. If you're looking to start a grocery store, you're not alone. Competition is stiff in this industry, although you can still corner a share of the market if you're innovative and willing to respond to consumer demands.
Besides registering your business, it's important to choose a suitable location for your store and decide on your retail format first (for example, mini supermarkets have become popular in underserved rural communities). Your store can either carry only fresh produce and grocery items, or you can also provide space for a small coffee shop, a pharmacy, or some fuel pumps.
Whatever retail format you choose, it's important to provide convenience to consumers. You can do this by providing an option to order online for delivery or pick-up, carrying ready-to-eat meals or freshly cut fruits and vegetables, and providing convenient parking. Once everything is in place, you can expect to make big profits from your grocery store.
7. Solar Farm
One thing about rural areas is that there's always a lot of open space — which makes it perfect for a solar farm. If you have access to good funding, you could help fight climate change while also making a living by starting a solar farm. Solar farms provide renewable energy, minimize carbon emissions, reduce electricity bills, and are low maintenance.
More than 2,500 US solar farms take in nearly $11 billion in revenue. But most are small, with generating capacity of five megawatts or less, so there's room for more. If you have a large property, you can develop it into a solar farm.
You'll need substantial capital, as the startup cost for a solar farm could be $2 million. One option is to lease out your property to an individual or company that intends to put up a solar farm. You'll still be doing your part in fighting climate change while earning a tidy sum of money.
8. Bakery
Who doesn't love baked goods, fresh out of the oven? If you often find yourself elbow-deep in flour, now's a great time to take the next step and become an entrepreneur. Despite the anti-carbohydrates trend, the US baking industry has been growing for years and is now worth more than $12 billion. You could open your own bakery, or start a home-based baking business, and share your delicious culinary creations with the world while also making a good living.
But starting a baking business can be tricky, and there are several hurdles before you can start. You'll need to nail down a handful of absolutely fantastic baked goods that will keep people coming back. You'll need to outfit your kitchen, or your new bakery, with all the right equipment and ingredients. And of course you'll also need to pass health checks and government licensing required for food businesses.
After that, you'll just need to start marketing your tasty treats and, with a bit of luck, you'll soon have too many orders to fill!
9. Cattle Farm
The US is a major exporter and importer of beef, and the cattle sector accounts for the largest share of agricultural revenue, so a cattle business is sure to provide a steady income. If you're thinking about establishing your own ranch or simply opening a retail shop for cattle products, this is your opportunity! Commercial beef production in the US is projected to grow to more than 27 billion pounds on higher expected non-fed and fed cattle slaughter.
If you open a breeder farm, you will need to comply with your state's laws and regulations first. There are also regulations for butcher shops and meat processing businesses. You will have to choose your niche market and create a business plan. There are many factors to consider – from branding and customer acquisition to managing growth. Although the industry faces pressures caused by vulnerabilities in the supply chain and extreme weather conditions, a growing international demand for US beef could still make your cattle business profitable.
10. Hair Salon
Want to bring a bit of style to your neck of the woods? If you're all about hair and grooming, starting a salon might be the perfect career choice for you. It's a sure-fire earner once you figure out how to stay ahead of the competition. There are close to a million hair salons in the US. As the economy improves and consumer spending increases, they should rebound strongly and earn some $46 billion in 2022.
In order to capture a share of this highly competitive market, you'll need to invest a significant amount in the latest tools and equipment, find a good location, and research what other hair salons are offering. It's important to be innovative and creative in marketing your products and services. It's also a good idea to keep track of the latest trends, such as the use of augmented reality that lets customers see how they'd look with certain colors and styles. With careful planning and creative marketing, your hair salon business can provide you with a steady source of income.
11. Plant Nursery
Do you have a green thumb? Are you passionate about plants and gardening? If so, starting your own plant nursery could be the perfect business for you! The nursery and garden stores industry in the US has been steadily growing in the last five years and is expected to earn nearly $42 billion in 2022. Demand for ornamental plants remained strong even at the start of the pandemic because a lot of consumers stayed home and worked on beautifying their homes and outdoor spaces.
There are many factors that you must take into account before you can start your plant nursery business. You must think of innovative ways to compete with the big industry players, know your target audience, and have extensive knowledge of plants. You should also identify the plants that you will cultivate – ornamental plants, or herbs and food crops? Get creative in marketing your products. Having a website and social media accounts will help promote your business, so work on these even before you launch your plant nursery.
12. Winery
Again, the key advantage of rural areas is the open spaces — which could be perfect for a sprawling vineyard. Starting one's not as hard as you might think, and now's a great time, with the $300 billion wine industry expecting steady growth in the years ahead. The first step is to decide which type of wine you want to produce. Wine comes in many varieties, from pinot grigio to cabernet, and from chardonnay to pinot noir and beaujolais, so it's important to do your research and find one that fits your skills and setting.
The next step is to create a business plan and funding strategy. Vineyards don't come cheap, so generating adequate financing is critical to getting your wine business off the ground. Once that's sorted, source your grapes from quality suppliers, buy the required processing equipment, and start bottling wine! How you market your wine will also be important, as this is a competitive marketplace.
Still, with a bit of hard work and dedication, you can ride your oenophilia to stunning success.
13. Drone Business
Drones are one of the world's fastest-growing industries, so if you're thinking of starting a drone business, you've chosen a great time. The market is expected to more than double to $40 billion by 2026, as drones come into wide use for recreation, deliveries, surveillance, agriculture and more. You could start your own business, work from home and make a good living while helping people enjoy their lives more and grow their own businesses through the use of this advanced technology.
The crucial first step will be researching your local and state laws and finding out exactly which types of drones can be used for which purposes. Next, you should decide on which segment of the market you'd like to focus, whether it's for recreation, surveillance, or shooting videos. From there you should probably get a bit of training so you're able to showcase the drones to potential customers. At this point, all you need to do is build a website and start marketing and, considering how fast the market is growing, you could soon have buyers busting down your door.
14. Christmas Tree Farm
Do you want to spread holiday cheer? You can do just that by starting a Christmas tree farm and letting locals pick their own pine, spruce, or fir. Up to 30 million real Christmas trees are sold every year in the US. These trees are grown in all 50 states.
Real trees are renewable and recyclable, unlike fake trees which contain non-biodegradable plastics. Live trees cost less too, although artificial trees may come out cheaper in the long term because they last several years. The shortage of real trees due to the global supply chain crunch in 2021 presents an opportunity for you.
Location, as always, is crucial. It has to be accessible to your potential customers. It's also to your advantage to come up with a business plan, including an effective marketing plan, after complying with the legal requirements. Once your Christmas tree farm is up and running, you'll be making money real fast.
15. Funeral Business
Death is inevitable, which is why starting your own funeral business makes sense. It may not be the most upbeat industry, but it's a stable and growing one. Unsurprisingly, the US funeral market was among the gainers in the last two years because of the pandemic. It is valued at around $20 billion in 2022 and is still thriving. The industry includes businesses that organize wakes, prepare the dead for burial or interment, and sell caskets and related merchandise.
Starting a funeral business requires a considerable amount of money. You will also need to find a good location for your funeral home, follow regulations and licensing requirements, keep an inventory of caskets, and have a well of compassion for the relatives of the deceased. Keep in mind that this is a very competitive industry, so make sure you put your best foot forward, offer quality death care services that people will want to use, and come up with creative ways to promote these.
16. Campground
Does your area offer some beautiful natural settings? If so, setting up a campground could be right up your alley. It's a great way to start your entrepreneurial journey. Camping is one of the most popular US pastimes. Even during the pandemic, the number of US campers increased to 48 million, according to German research firm Statista.
Your biggest challenge in starting a campground may be finding a suitable location. The most visited US campgrounds are in state parks, near bodies of water, surrounded by wilderness, or in the mountains. Once you find and lease or purchase a good campsite, you'll need to comply with licensing, zoning, and other legal requirements. Before you launch your business, it's wise to research the market and find out what other campgrounds are offering. With careful planning and a creative marketing strategy, your campground can give competing sites a run for their money.
17. Ranch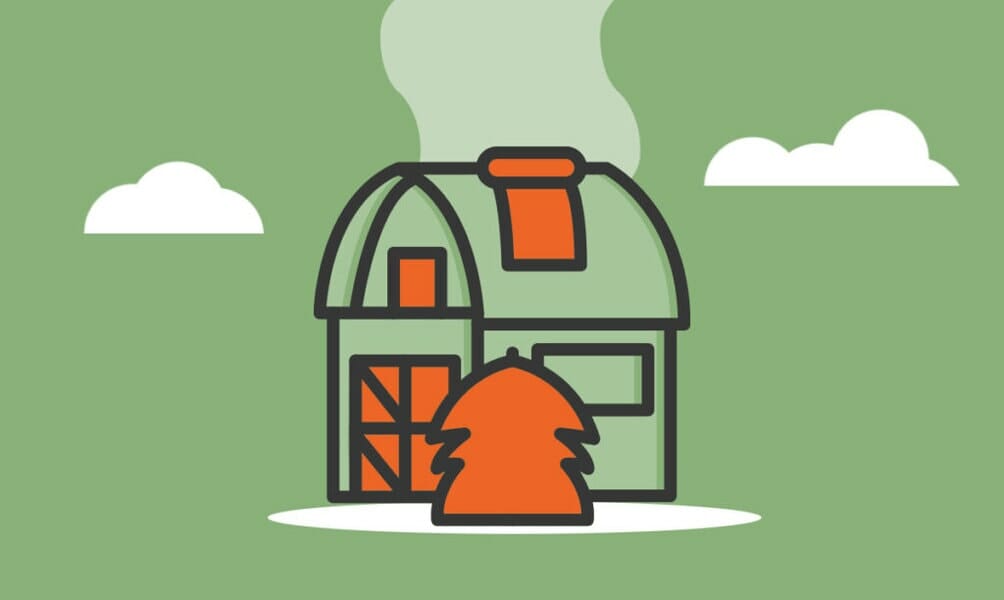 Farming and ranching may not be the most popular career choices for city folk, but they're essential to our survival. Ranches provide meat, as well as materials like leather and wool for clothing, furniture, and more. The US is home to some two million farms and ranches and they are set to earn a profit of nearly $114 billion in 2022. If you're looking to start a profitable business that will also make a difference in your community and help achieve food security, then consider starting a ranch.
Starting a ranch is not cheap, so it's a good idea to identify sources of funding first. If you don't have an existing large tract of land, you'll need to raise funds so you can acquire or rent one. Another challenge that will impact profitability is climate change so it's to your advantage to prepare mitigating measures. With careful planning and a lot of hard work, your ranch can be incredibly rewarding.
18. Lawn Care
Are you a green thumb with an entrepreneurial spirit? If so, a lawn care business might be the perfect venture for you. For starters, the market has grown significantly in recent years, thanks to the real estate boom, and is forecast to keep expanding in the years ahead. In addition, all lawns need care sooner or later, which is why this is a $100 billion US industry. Put it together, and there's little doubt this market offers real opportunity.
Of course, you'll need to stand out in order to attract clients, and deliver top-quality service to keep them. This means you'll have to invest in the latest lawn mowing and maintenance equipment as well as a strong marketing campaign across social media, various online platforms like TaskRabbit and Angie's List, and your local community. But if you're able to do all this right, and get the necessary licenses, you'll soon be rolling in the green — and we're not talking about grass.
19. Estate Sale
When a loved one dies, surviving family members often hold a lucrative estate sale for their belongings. US estate sales firm hold around 30 such events every year, with each one generating an average of $18,000. There are plenty of reasons to be optimistic about this industry, so why not start your own estate sale business now?
Before you launch, you will need to research the market and decide whether you'll start your business from scratch or just get a franchise. With a franchise, you will have a support network, training on how to run your business, and more. If you're going to build your own brand, it's important to create a good business plan that will identify ways to differentiate your services from the competition. Having a competitive advantage will win the game and guarantee success for your estate sale business.
20. Car Wash
Particularly in rural areas, cars can get dirty fast. And for people who love their cars, it's important to keep them looking beautiful in and out. That's why the US is home to nearly 17,000 car washes and a growing $28 billion industry. With a decent-sized investment, you could start your own car wash business and make countless car owners beam with pride while making a good living.
One crucial element will be location, as few people drive out of their way for a good car wash. So it's important to find a location with ample space, steady traffic and easy access. Near malls and shopping centers, or alongside highway rest stops, are among the stronger options. Once you've nailed that down, you'll need to invest in top-of-the-line car washing machines and fine-tune your knowledge of car detailing. Soon enough, you'll be washing your way straight to the bank!
21. Greenhouse Business
For a long time, they seemed like relics of a bygone age. But now, as weather becomes more unpredictable and people look to take greater control of what they eat, greenhouses are popping up like weeds! The global greenhouse industry is expected to more than double in the coming years, topping $3 billion. You could start your own greenhouse business and help people build the green sanctuary of their dreams while riding the market boom to major profits.
You could start your business from home, detailing your service offerings on an appealing website and meeting with clients at their homes. You will, however, need to have considerable understanding of the lay-out and construction of greenhouses, and hopefully some experience with farming, gardening and flowers as well. Without this, you'll have a hard time attracting business in an increasingly competitive landscape.
If you're a green thumb and a gardening pro, on the other hand, you should have no trouble drawing clientele, and could end up building more greenhouses than you can count.
22. Farmers' Market
Rural areas tend to be chock-full of farms, and people who love good fresh food. So why not start your own farmers' market? It's a great way to begin your entrepreneurial journey and promote a healthy and nutritious diet. You'll also be helping local farmers earn bigger profits by giving them a venue to sell their produce directly to consumers and eliminating the middlemen.
The number of farmers markets has been increasing. As of 2019, there were more than 8,000 farmers markets across the US, based on the National Farmers Market Managers survey. Some markets sell only fresh fruits and vegetables while others also carry meat, eggs, baked goods, dairy products, and flowers.
First, it's important to link up with the local farmers. It's easy to find them; just ask the US Department of Agriculture for a list of farmers in your area. It's also important to find a big area. If you plan this carefully, your farmers market can be very rewarding.
23. Summer Camp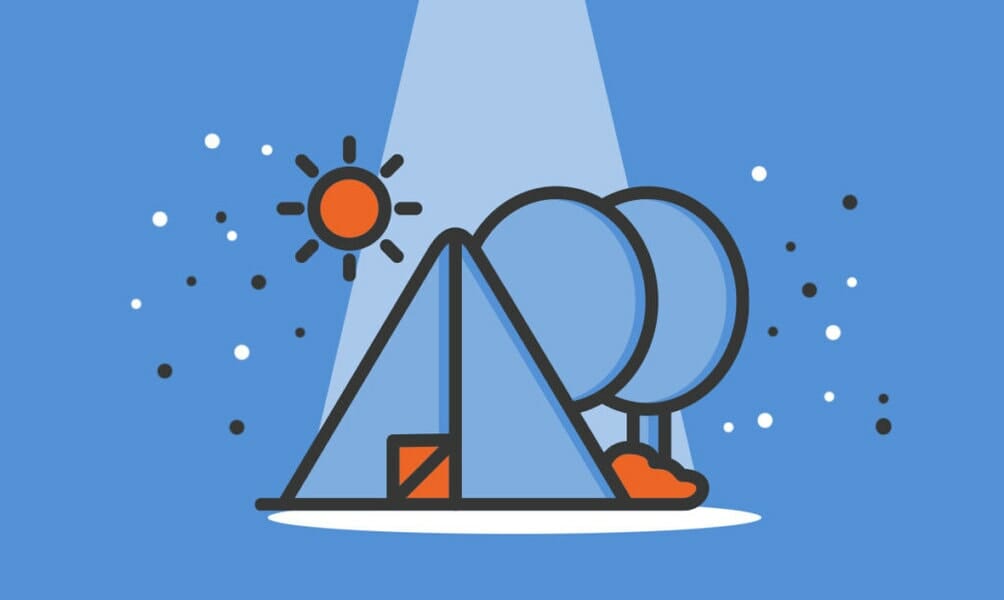 Summer camp is tons of fun, and it's also a great way to make money! If you're in a lovely area and thinking of starting a summer camp business, you're right on time. The industry, valued at around $3 billion in the US, is expected to return to growth in the years ahead.
To get started, you'll have to choose a niche and decide whether to set up a vacation camp, sports camp, or outdoor adventure camp. Most camps still cater to children, but some have programs for adults as well. Your choice will determine the kind of facilities that you will build.
Camps generally provide cabins, campsites, and recreation facilities and equipment, as well as quality meals. You will need to make an upfront investment. Unless you already have an existing property that's ideal for a summer camp, you will have to choose your location well to be able to attract customers.
24. Demolition Business
With the new $1 trillion infrastructure bill, rural areas are sure to see considerable construction activity in the coming years. As construction activities increase, so too does demand for demolition services. If you're thinking about starting your own demolition business, you're on the right track! The demolition and wrecking industry in the US is valued at more than $7 billion and is expected to grow steadily through 2027.
Starting a demolition business can be expensive and challenging. You'll need to invest in heavy equipment, hire and train people, and equip them with protective gear to ensure their safety. Demolition work is dangerous, but you can minimize or even eliminate the hazards with proper planning and compliance with occupational safety standards. You and your team must be fully aware of these hazards and take safety precautions. Each person at a demolition worksite must wear personal protective equipment. With planning, training and compliance with safety regulations, a demolition business can be profitable.
25. Distillery
Six in 10 Americans aged 21 and up drink alcohol, with many preferring the smooth taste of distilled liquor. Rebounding from pandemic lockdowns, the US distilleries industry has performed strongly and is expected to generate $16 billion in 2022, up nearly 50% from a decade ago.
If you've been looking to start a distillery, you're not alone. The market is highly competitive and you'll be up against several big brands, so it's a good idea to plan your business carefully and come up with innovative ways to make your product stand out. It's important to keep yourself up to date on the latest trends, such as the rising consumption of craft spirits and growing preference for ready to drink cocktails. With extensive market research and creative marketing, you're on your way to launching a successful distillery.
26. Mushrooms
You probably see mushrooms all the time in your area, but did you know that they're also a great business idea? Mushrooms are delicious, healthy, relatively easy and inexpensive to grow, and sell for a good price. US demand for edible fungi is increasing as more consumers shift to nutritious foods that boost health. The global mushroom market is predicted to grow at least 6% per year through 2026. Starting a mushroom business now is the right thing to do.
There are many ways to start a mushroom business. You can grow your own mushrooms in your backyard or purchase them from a reliable mushroom farm. The best way is to go organic, which is currently the most popular niche for farmers. But first, you have to decide what kind of mushrooms to grow and who your target market is. For example, you can sell your mushrooms to food businesses or wholesale shops. You should know the profit margin for each type of market segment so you can choose which path is more profitable for you.
27. Solar Business
Are you thinking of starting a solar business? If so, you're in good company. Thanks to government incentives and greater concern about the environment, the solar industry is booming, and the cost of panels has declined more than 60% in the past decade. To top it off, there's probably never been a better time to go into business for yourself.
Before you get started you'll have a big decision to make: which aspect of solar power your company will concentrate on. You could sell solar panels, install them, sell and install, or go in another direction and build an entire solar farm. That last choice is of course the most expensive, and also requires a sizable chunk of land, preferably in a sunny place. Whichever option you choose, you will need to meet all the licensing and regulations requirements, and after that you'll be ready to renew and energize your entrepreneurial journey.
28. Microgreen Business
Microgreens are tiny plants harvested soon after they germinate and in recent years they have become big business! Consumers appreciate them for their tender leaves and strong flavor, and because microgreens are high in antioxidants, which boost immunity. The global microgreens market is expected to expand more than 60% by 2028, and you could ride this wave with your own microgreens business.
Microgreens were for a long time only used in salads, but today they might also appear as drink garnishes, in juices and smoothies, on pizzas, and more. There are many plants to choose from, including arugula, kale, red cabbage, wheatgrass and pea shoots, and since they don't need much space, you could even grow them in your yard or basement.
To get the word out about your microgreens, you'll need to devise a strong marketing plan and build an appealing website. Once that first harvest is ready, start reaching out to consumers, restaurants and cafes and you'll soon be seeing green.
29. Cemetery
It might sound morbid, but an aging US population is a growth opportunity in the burial business. The number of Americans aged 65 and over is expected to increase to 77 million by 2034, exceeding the number of children under 18. So if you're looking for reliability and profit, starting a cemetery business might fit the bill. The US cemetery industry is expected to grow marginally to $4.4 billion in 2022.
In order to get started, you'll need to identify sources of funding so you can acquire and develop a large tract of land into a cemetery. You'll need to comply with zoning regulations and obtain the necessary permits and licenses. Before you set your rates, it's a good idea to scope out the market and find out how much cemetery operators in your area charge. It's also important to provide amenities that could make your cemetery a preferred burial site. With careful planning, your cemetery can be quite lucrative.
30. Pharmacy
People everywhere need their meds! Of course, US drug store revenue increased during the pandemic, growing a steady 3% annually since 2017. The industry is expected to grow further and surpass $350 billion in 2022 as the aging US population boosts demand for prescription drugs and other maintenance medications. If you're a licensed pharmacist, this could be your opportunity to set up your own business and start a pharmacy.
It's important to find a good location and reliable suppliers of medicines before you get started. It's also a good idea to scope out the market and see what existing pharmacies are offering so you can devise ways to make your pharmacy stand out. Some pharmacies offer blood pressure tests, vaccinations, and delivery services. Most carry both branded and generic medicines, which are priced lower, is a wise choice. It's important to keep these and other trends in mind when you create your marketing strategy. With a lot of hard work and a bit of creativity in promoting your business, your pharmacy will soon be up and running.
31. Seminar Business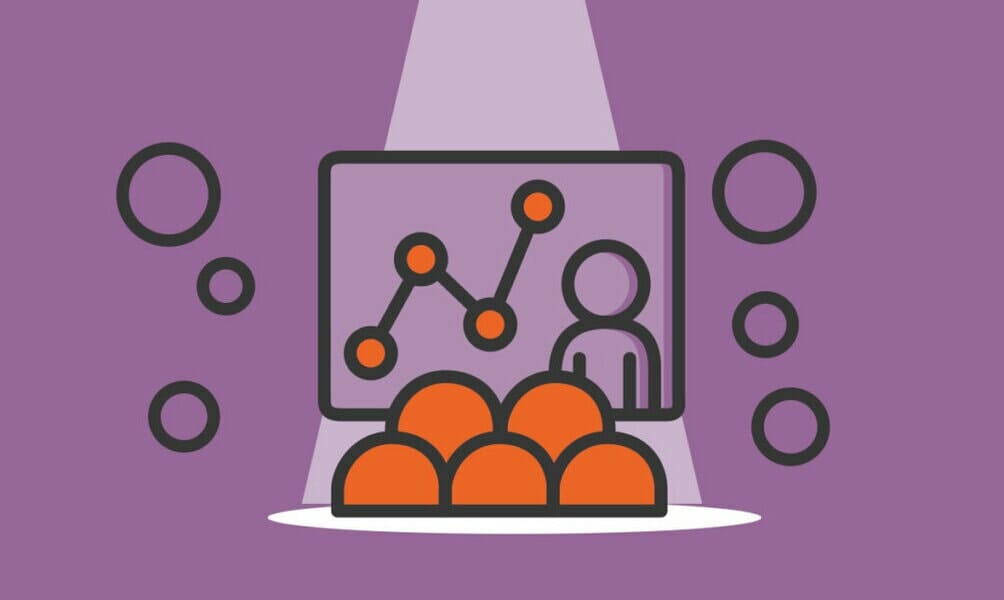 No matter where you are, starting your own seminar business can be a great way to share your knowledge with other people and make some money while you're at it. Training expenditures in the US are expected to increase now that the pandemic is winding down. The market saw significant growth in the years prior to the pandemic, but declined as companies slashed their budgets. It is still a huge market, with more than roughly $80 billion in revenue in 2020.
Starting a seminar business is relatively easy if you already know your area of expertise. For example, if you are a fitness expert, you can create an event where people learn how to get in shape by giving them advice on nutrition and exercise. You can also do a webinar if your topic does not require face-to-face training. Most of the seminars outsourced by American companies involve content creation, learning management system hosting, and instruction and facilitation. You'll be up against some tough competition, so you should have the patience and perseverance to build a successful business.
32. Apple Orchard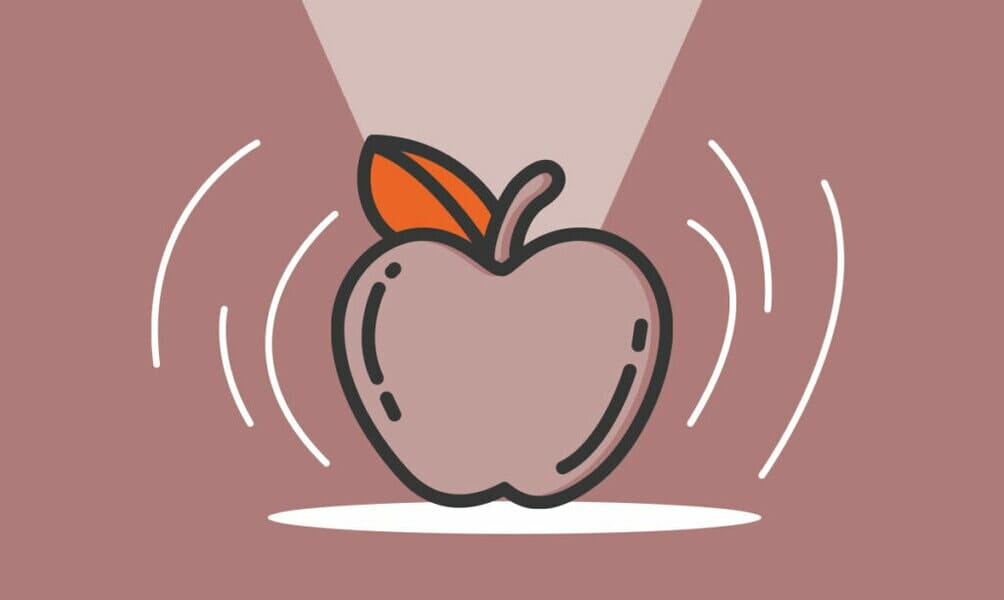 Who doesn't love a visit to the apple orchard? If you're thinking about tapping into the lucrative apple industry, consider starting your own apple orchard business. Despite the pandemic, total US apple production for the 2021-2022 crop year was expected to increase and surpass 265 million bushels. Demand is expected to be stable as apples are among the most consumed fruits in the US and more Americans are becoming aware of including fruits in a healthy diet.
Before you can start your business, you should first decide what type of apples you plan on growing, how big the farm will be and where it will be located. You can easily check which states are best for growing apples. Apple orchards cover a wide range of activities such as tree planting, tree care, and agriculture. Besides selling the fresh fruits, you can also make extra income by opening your apple orchard to families seeking to bond over apple picking and tourists wanting to experience this popular activity. Apple picking is fun, Instagram-worthy and pickers get to make apple pies, apple juice and more.
33. Hunting
Are you an outdoorsman looking to make some extra money? If so, starting a hunting business may be the perfect option for you. Hunting used to be a primary source of food, but it's now a recreational activity like fishing. The US hunting and trapping industry earned $900 million in 2021. An increase in disposable income is expected to encourage more Americans to spend more on recreation, including hunting.
You will need some hunting equipment and a hunting license in order to hunt legally in the US. This will be on top of the legal, insurance and other requirements that you'll need to meet before you launch. You will also need to learn basic first-aid skills, study wildlife behavior, and research hunting strategies. It is also important to coordinate with your state's wildlife conservation department before you promote your hunting trip packages. With proper planning, a hunting business can be very profitable.
34. Sawmill Business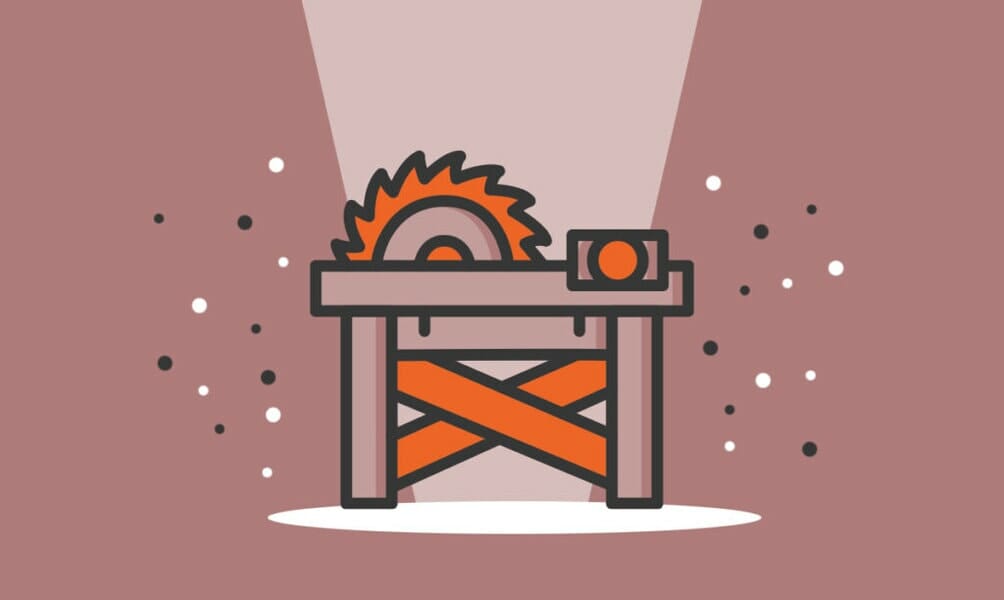 If you're looking to start a sawmill business, you're in luck. An increase in housing starts in the US as the pandemic winds down is expected to boost the sawmill industry. A sawmill business primarily supplies lumber, boards, beams, and other wood products. The US sawmills and wood production industry is estimated to be worth $36 billion and demand is expected to remain stable in the next five years.
When starting a sawmill business, it's important to know what type of sawmill you want before you come up with a business plan. Will it cater for small-scale production or will it run large production lines? Will it be a standalone mill or will it integrate with other businesses? Sourcing is important. It's to your advantage to find a regular supplier of logs that you can process into lumber. Once you've set up your sawmill, it's a good idea to choose the right platform for selling your products. If you understand your target market, your sawmill business can be profitable.
35. Pool Business
People in small towns tend to have sizable backyards, which means many have room for that beloved home amenity: a pool. But of course, building and maintaining a pool is a lot of work, and that's where a pool business comes in. If you're looking to start your own pool business, you're in luck! There's a big market waiting for you: the US is home to more than 10 million residential pools and more than 300,000 public pools.
You can start small and grow your business from scratch. Your options include partnering with pool builders or subcontracting for an established pool service professional. You can also check out home service platforms that can connect you with pool owners in need of service. Whatever route you choose, make sure you have met the regulatory requirements and acquired the necessary licenses and certifications. Having a marketing strategy will help you land new contracts and ensure the success of your business.
36. Floral Business
Do you love flowers? Are you passionate about floral design? If so, now is a great time to start a florist business! The US flower industry is seeing steady growth, and the increasing number of flower purchases online means greater opportunity for new market entrants. Finding a great location is suddenly much less important, and you can save money by working from home and building up a reputation as a great florist before opening your own shop.
The key will be finding and partnering with a reliable and affordable flower source with a broad array of offerings. Once that's sorted, you'll just need to build an appealing website, highlighting your selection and brilliant arrangements, and start marketing to potential clients. You could reach out to local businesses, families and young professionals via LinkedIn, Facebook, Instagram and other social media platforms. Soon enough, your new business will be coming up roses!
37. Gardening
Four in 10 American millennials are engaged in indoor garden activities, such as growing sprouts in jars and herbs in pots, while around a third of baby boomers grow indoor plants as a way to relieve stress. If you have a green thumb and love growing your own plants, starting a gardening business and helping people garden could be very fulfilling. It's also a fun way to turn a hobby into a money-making venture.
Starting a gardening business is relatively simple and doesn't require a lot of overhead costs. This type of business can also be run from home. You can host in-person and virtual workshops on gardening, design or maintain gardens, and provide other services like lawn mowing or outdoor repair. It's a good idea to research the market first and find out what your competitors are offering in order to find clients. With your passion for nurturing plants and persistence to keep going, you can easily grow your gardening business.
38. Insulation Business
Here's a good idea for your next venture: why not start an insulation business? It's a growing industry with plenty of opportunities. The global insulation market has been growing nearly 5% annually since 2018 and is projected to hit $80 billion by 2026. Insulation tends to lower heating and cooling costs and can also be used to soundproof rooms and protect from fire.
When starting your insulation business, it is important to know the various types of insulation, how it works, and what laws and regulations are applicable. It's also a good idea to scope out the competition and find out what services are available in the market. To differentiate your business from the thousands of insulation contractors in the US, you will need to provide better services and make sure to use quality materials. With a strong marketing campaign and by properly engaging with your potential customers, you can build awareness about your business.
39. Sanitizing and Disinfecting
Starting your own sanitizing and disinfecting business could not be more timely. Thanks to the pandemic and increased awareness of hygiene, the US disinfectant manufacturing industry has exploded, and is expected to top $4 billion in 2022 and continue to grow. This has resulted in a robust demand for products that keep businesses and homes clean and safe.
Before you set up your business, it is important to understand the market and the regulatory environment. Sanitizers and disinfectants are antimicrobial pesticides that must be registered with the US Environmental Protection Agency. While disinfectants can kill both bacteria and viruses on surfaces, sanitizers kill only bacteria and are not intended for use against viruses. The EPA has a more rigorous testing process for disinfectants. As long as you comply with all laws and regulations, your sanitizing and disinfecting business could bring you substantial profits.
40. Gas Station
Everybody drives in rural areas, which means gas is always in serious demand. Gas stations have led US retail sales gains as sales continue to increase despite the surge in pump prices. In February 2022, gas station sales were up 36% from the previous year.
Gas stations can be very profitable, as long as they're smartly located and well managed. If you have an opportunity to acquire land at a good location, then you should consider starting a gas station business.
Of course, a gas station requires significant investment, so it's important to identify funding sources early. One option is to buy an existing gas station, but not before you check for legal, environmental and other issues affecting the property. You will need to get a license and comply with underground storage regulations. But with careful planning, you could soon be fueling your dreams.
41. BBQ Business
With apologies to vegetarians, just about everybody loves some tasty grilled meats. That's why barbecue has been growing steadily and is now a more than $4 billion US industry. If you've got legit grill master skills, you could start your own BBQ business and cook up fantastic grilled meats along with strong profits.
There are, however, a few hurdles to overcome. First you'll need to decide whether you want to do Kansas City or St. Louis-style BBQ, an exotic flavor or something entirely new. You could also focus exclusively on chicken, pork, or beef, or dive in and do all of the above. Next, you'll need to find a great location with steady foot traffic and acquire the necessary equipment. After that, you'll just need to put out some strong marketing and start cooking up some meaty success.
42. Fish Farm
The average American ate less than 20 pounds of fish and shellfish in 2019, a slight increase from the previous year but still below the recommended dietary allowance. The US Department of Agriculture's Dietary Guidelines for Americans recommend that people eat two 4 oz servings of seafood each week, or 26 pounds per year. This presents an opportunity for fish farms to increase their output as Americans eat more fish and healthy foods. If you're looking to start a fish farm, you're on the right track.
A fish farm commercially breeds fish and seafood, usually for food. It's important to prepare a substantial amount to find a suitable location, establish your fish pond, procure the required equipment, and find a reliable supplier of fingerlings. Of course, you'll need to comply with licensing, zoning, and other regulations. It's also to your advantage to scope out the market and draw up a plan on how to corner a share. With these in place, you're on your way to launching a successful fish farm business.
43. Waste Management
You can make money from garbage and, with the correct technologies and equipment, help preserve the environment at the same time. The global waste management market is set to hit $700 billion by 2030. More than half of all global waste is produced in North America, especially the US, where many of the world's large waste management firms are also based. If you want to cash in on trash, consider setting up a waste management business in your area.
First, decide on a niche market. You can deal with either municipal solid waste, industrial waste or hazardous waste. You'll need to adhere to zoning regulations, licensing requirements and insurance needs. It's also important to establish collection points, transfer stations, material recovery facilities, and other waste management facilities. If you're prepared for these challenges and have a clear plan of action, starting a waste management business can be a very profitable venture.
44. Repo Business
Nobody likes to think of their vehicles, furniture and valuables getting repossessed, but it happens whenever people are unable to make on-time payments. In fact, the US repo industry is worth $2 billion and expected to see steady growth in the years ahead. It can be difficult work, going to people's homes and reclaiming their goods, but if you have the stomach for it there is real money to be made.
Many folks have faced financial difficulties as a result of the pandemic and related economic downturn. Now some are defaulting on payments and unable to meet financial deadlines and demand for repo services has increased. At the same time, the value of used cars has increased sharply, which means repossessed vehicles have greater value, making banks more likely to seek to reclaim them.
Add it all up, and repo could be your recipe for success.
45. Pest Control
There's a very good reason pests are called pests — because they're really annoying! That's why pest control is a $17 billion US industry that's been growing steadily for years. It can be difficult work, but you could start your own pest control business and help people enjoy safer, more comfortable lives while making a good living. What's wrong with that?
The first step is choosing a good area, preferably somewhere with older homes and buildings that might be infested, and with little pest control competition. You'll have to decide if you want to focus on a specific type of pest, such as rats, ants and roaches, bees and wasps, or all types. Next, you'll need to invest in some serious equipment and outfit yourself for the job. Finally, you'll need to do some studying and get certified as a licensed pest control professional. But once all that's done, you'll be on your way to making great money while helping your community!
46. Yard Sign
One of the many industries reshaped by the pandemic was yard signs, also known as yard cards. With millions of Americans stuck at home, many started using yard signs to express their views on not just politics, but also on social and health issues and to join movements like Black Lives Matter.
You could start your own yard sign business and take advantage of this trend. In addition, as the pandemic recedes more and more people are organizing long-delayed parties and gatherings. This means increased demand for celebratory yard signs, related to birthday parties, weddings, graduations, reunions and more.
With a good laptop and quality software, you could start your yard sign business at home and choose your own hours. You'll just need to find a reliable, affordable printing firm to partner with, market yourself to stand out from the competition and, when given the chance, deliver excellent products and services. That's a recipe for success!
47. Radio Station
More than eight in 10 US adults listen to the radio weekly, making radio one of the most potent forms of media. Radio has been able to stay relevant by adapting to new technologies. It's accessible via smartphones, laptops, and other mobile devices, and everybody listens to podcasts these days.
Starting your own radio station is a great way to launch broadcasting and entrepreneurial careers. It's fun and could be highly profitable too, as US radio stations earned over $22 billion in 2021.
Depending on your budget, you can apply for a license to operate an online radio station or a traditional AM/FM outlet. Broadcasting online requires less investment and allows you to reach more listeners. It's important to decide on your programming early on, whether you want to just play music, broadcast podcasts, or both.
Keep in mind that the number of US podcast listeners has more than doubled in the last five years. If you play your cards right, you'll soon be making good money.
48. Tree Trimming
If you are thinking of a business that involves nature, starting a tree trimming business may be the perfect fit for you! Tree trimming may be largely seasonal and highly dependent on weather, but growth in infrastructure and residential construction is fueling increased demand. The US market is projected to grow modestly and reach nearly $30 billion in 2022.
Tree trimming services include pruning dead or excess branches to preserve the tree's health and shape. Other services are tree felling, stump grinding and removal, and transplanting. Before you can start marketing your services, check out your state's regulations and comply with the insurance requirements. There will be challenges and risks, so it's important that you strictly observe safety measures. You will need to make an initial investment to get yourself a truck, chainsaw and other equipment, and safety gear. It's a competitive market, so think of ways to differentiate yourself and provide added value to your services.
49. Non-Medical Home Care
As the massive Baby Boomer generation ages and needs more daily assistance, the non-medical home care market is growing fast. It's already worth nearly $300 billion globally and expected to see strong 8% growth in the coming years. If you like helping people, you could start your own home care business and improve people's lives while also making a good living. That's a win-win!
Of course, you'll need to do a bit of work to get there. First, your state may not require licensing for non-medical home care. Check with your state for details. If you don't need a license, it's still a good idea to get a bit of training, even from an online platform like Care Academy.
Next, your business will definitely need reliable insurance in the event of any incidents, so be sure to get that. Finally, just register your business and start offering your services on home care platforms and services sites like Angie's List. With a bit of luck, determination, and strong marketing, you'll be caring for people in no time, and building a successful business.
50. Snow Removal
If you're looking to make some extra money in the winter, consider a snow removal business. It may be seasonal, but it can be lucrative. It is also essential for safety. As the pandemic wound down, US snow and ice removal professionals reported significant growth, with nearly seven in 10 saying they had better revenue in 2021-22 than in the previous winter.
Of course, you'll need to comply with all legal and insurance requirements. It's also a good idea to identify your target market and study the competition to find out what they're offering and how much they're charging. Having access to the latest technology and equipment is crucial in optimizing efficiency, so you should monitor market trends. Snow removal requires heavy machinery such as front-end loaders to remove snow, especially those that have accumulated from plowing. With careful planning, your snow removal business would be off to a good start.
51. Composting
Up to 40% of the food supply becomes waste, according to the US Environmental Protection Agency. The government aims to cut food loss and waste in half, or by around 66 billion pounds, by 2030. Some states have banned food waste from landfills while others require recycling of organic waste. These policies are pushing more Americans to resort to composting, the natural process of recycling food scraps, yard waste like fallen leaves, and other biodegradable materials.
Did you know that composting can be very profitable? Starting a composting business could be your ticket to financial freedom. Plus, you'll be helping reduce the country's carbon footprint and fight global warming. Compost, the organic material produced after composting, is added to the soil as fertilizer or used as an alternative to soil to grow plants. It's used in gardens, landscaping, golf courses, and more. If you plan carefully and put in a lot of effort, your composting business can be very lucrative.
52. Beekeeping
If you're thinking about starting your own beekeeping business, you're in for hard work but also a lot of rewarding moments. The US beekeeping industry, valued at $636 million in 2021, declined at the start of the pandemic and has yet to recover to pre-pandemic levels. This presents a tremendous opportunity to beekeepers. Bees are essential because they pollinate food crops and trees that humans need to survive. They also produce honey, a natural sweetener with medicinal properties.
Before you get started, you must understand that beekeeping is a regulated industry and the laws and regulations differ from state to state. It is important that you find out what your state's regulations are. Do you need to secure a license or register your bees? Is beekeeping allowed in your neighborhood? You'll also want to learn about colony collapse disorder and how it threatens the global bee population.
You can find the answers to these questions by doing your research, as well as the standards and regulations to follow if you wish to sell honey. Beekeeping is fascinating and can provide you with a great source of income if done right.
53. Drive-In Movie Theater
Drive-ins are back! These cool outdoor theaters, which enjoyed immense popularity in the 1950s, accounted for 85% of box office revenue in North America from April to August 2021, due to pandemic restrictions. If you've been thinking about starting a drive in movie theater, it's time to make it happen.
Although indoor cinemas have reopened, drive-in theaters maintain their own appeal. The US has about 300 drive-ins today, so there's room for a lot more. To get started, you'll need to invest in or rent a large empty piece of land where you can set up an outdoor movie screen and some food and beverage stands. You'll also need to comply with applicable laws and regulations before you can promote and launch your business. Once you've met all regulatory requirements, you can just sit back and watch some movies while making money.
54. Electrical Business
The US is expected to create 85,000 new electrician jobs each year through 2030, so if you're a skilled electrician, now is a good time to start your own business. US electricians $200 billion in 2022 and this total is expected to grow over the next five years as Americans pursue new home renovations and retrofitting projects.
Electricians install and repair electrical power, communications, lighting, and control systems. Before you get started, you'll need to meet licensing requirements, register your business, and comply with other applicable regulations. Most states require electricians to get a license, after attending a technical school or undergoing apprenticeship. It's important to keep yourself updated on the latest technologies that increase energy efficiency. Rising awareness of the benefits of using efficient technologies is driving demand for electrical upgrades. Being up to date on the latest trends will give your electrical business a competitive edge.
55. Roofing Business
We rarely think about our roofs unless they need fixing, but the reality is that roofing is among the most crucial services a business can provide. Without a strong roof, what's the point of an office or home? That might help explain why the US roofing industry is worth $50 billion and expected to expand more than half by 2030. That's some serious growth, and you could grab your share by starting a roofing business and providing a vital service to people in need.
The key first step will be learning how to be a roofer. There are countless online courses available to get you started, and after that you should probably do a bit of apprenticing to get your feet wet. Once that's all done you'll just need to get certified and get your roofing contractor's license, and perhaps decide which type of material you'd like to focus on. Maybe aluminum roofing? It's been gaining ground lately. Or gaining roof, one might say.
56. Bike Rental
Even in rural areas, more and more people are ditching their cars for short trips. Demand for bike rentals is on the rise, so if you're thinking of starting your own business, a bike rental shop might be a great option. The US bike rental industry, valued at nearly $800 million, is projected to grow in the next five years amid a bike sharing boom. Many commuters choose to ride bikes because it's better for the environment.
There are a few things you should consider before starting a bike rental business. Is there a market for bike rental in your area? What kind of bikes should you offer? How many bikes do you need to get started? Do some research to find your answers, and be sure to comply with all legal and regulatory requirements and come up with a good marketing plan. Once people know about your bikes, you'll be pedaling all the way to the bank.
57. Grocery Delivery
Global online grocery delivery sales have grown almost 30% since the pandemic began. This stellar performance is expected to continue through 2024 as a lot of people continue to stay or work from home even with the lifting of protective measures. With online grocery shopping, consumers no longer have to spend time queuing in supermarkets. They simply browse through a retailer's website or app, shop and check out, pay for the items online, and have these delivered right to their doorstep.
If you're thinking of starting a grocery delivery business, now's the time to do it. You have at least three options: operate your own delivery service, work with a franchise, or sign up with an established retailer. Consider carefully the pros and cons of each option before deciding on which business model to choose. Assess the competition as well and identify possible clients if you're going to give it a go on your own. Whatever your decision is, plenty of opportunities await.
58. Dog Boarding
Wondering what to do with that extra space in your house or yard? If you love dogs, you could start a dog boarding business and make extra money while helping out dog owner in your area. The pet grooming and boarding market in the US is worth $9 billion and projected to grow steadily in the years ahead.

You'll have a competitive advantage if your dog hotel adheres to local and international animal lodging and care standards. This will earn you a certificate from a respected organization. It is crucial that you study the market to find out what services are being offered and how much the prevailing rates are. You might also want to get some training on how to deal with different breeds and sizes of dogs. With proper marketing, you can be sure your dog boarding business is going to succeed.
Comments