Back to Business Ideas Categories
48 Business Ideas For Couples
Written by: Esther Strauss
Esther is a business strategist with over 20 years of experience as an entrepreneur, executive, educator, and management advisor.
Edited by: David Lepeska
David has been writing and learning about business, finance and globalization for a quarter-century, starting with a small New York consulting firm in the 1990s.
Published on July 12, 2022
Updated on October 2, 2023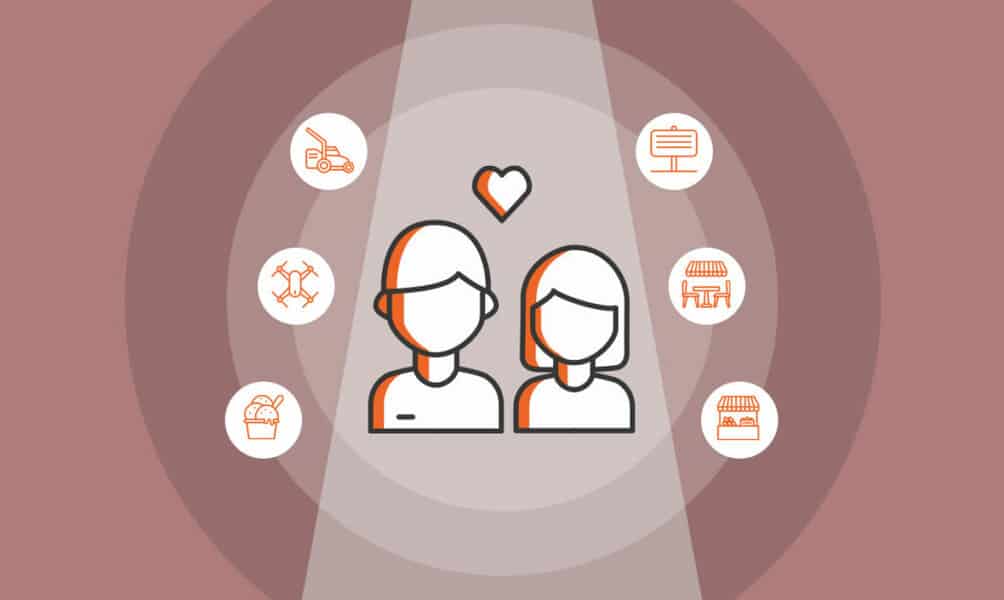 A lot of people who love each other want to spend as much time together as possible, and one way to do that is to start a business together. You and your mate could start a restaurant, coffee shop, gym, podcast, travel agency, house flipping business or something else.
Running a business together can strain a relationship, but if a couple has a strong bond and is committed to building a lasting and lucrative company, they'll definitely have a great shot at success!
Check out our list of excellent business ideas for couples to jumpstart your thinking.
1. Lawn Care
Are you and your partner green thumbs with an entrepreneurial spirit? If so, a lawn care business might be the perfect venture. For starters, the market has grown significantly in recent years, thanks to the real estate boom, and is forecast to keep expanding in the years ahead. In addition, all lawns need care sooner or later, which is why this is a $100 billion industry in the US alone. Put it together, and there's little doubt this market offers real opportunity.
Of course, you'll need to stand out in order to attract clients, and deliver top-quality service to keep them. This means you'll have to invest in the latest lawn mowing and maintenance equipment as well as a strong marketing campaign across social media, various online platforms like TaskRabbit and Angie's List, and your local community. But if you're able to do all this right, and get the necessary licenses, you'll soon be rolling in the green — and we're not talking about grass.
2. Catering
Do you or your partner have great culinary skills? If so, now is a great time to start a catering business. The industry is seeing strong growth as the pandemic recedes and more and more people plan major events, like weddings and corporate affairs.
The crucial first step will be nailing down an initial menu. Do you favor traditional American dishes? Are you obsessed with Italian? Or maybe Mexican, Thai or Middle Eastern food is more your thing. Once you decide, fill out the menu with appetizer options, second courses, soups and salads, and a selection of entrees and desserts. And don't forget Americans' dietary issues — be sure to include low-fat, gluten-free, vegetarian and vegan options.
Next you'll want to nail down your product offerings. For example, some caterers today are providing box lunches for in-office events. You should also consider embracing technology, as today's top event planners often use apps to book the best caterers. Lastly, it's crucial that you acquire all the necessary licenses and permits, as food businesses are strictly regulated.
Now you're ready to get in the kitchen and start making a lot of smiling faces, and a lot of money.
3. Dog Walking
Would you believe that dog walking is a billion-dollar industry in the US? It's true, and the pandemic deserves some of the credit, because so many people stuck at home for months on end needed company and decided to get themselves a dog. All those dogs, of course, need to be walked, which means demand for dog walking services is strong and on the rise. And with two people running the operation, you could alternate dog walking days!
You could start your own business and help people care for their pets while making a good living, getting some exercise and enjoying yourself! It's a win-win-win.
Of course, it's not as easy as giving a dog a bone. You will most likely need to register with your local health department and get insurance, to help you in the event of any accidents or incidents. But beyond that, you'll just need to offer your services on social media and online platforms like Rover.com and deliver excellent dog walking services to your first few clients. Once you establish a brand and start getting referrals, you might find yourself with too many dogs, and too little time!
4. Tutoring
Do you or your partner have an area of academic expertise? Maybe you're great at math, deeply familiar with science, or obsessed with language and literature. Even if you're not a subject expert, but simply good with children, now's a great time to consider starting a tutoring business.
The industry took a hit during the pandemic, but today many tutors are embracing virtual instruction and tutoring is expected to see steady growth in the years ahead. As a result, you're now able to run a tutoring business almost entirely from home, all while helping children to learn and excel and making a good living.
Starting a tutoring business is not terribly complicated. If you have teaching experience or some proof of your expertise, you mainly need a good computer and you can start offering your services on a variety of online platforms, like ClubZ or eTutorWorld. With a bit of marketing on social media, you should be able to attract a few clients and start building your tutoring empire.
5. Food Truck
Who doesn't love food trucks? They seem to be everywhere these days, at parks and street fairs, music festivals, beaches, private parties and community events. Industry revenue in the US tripled in the years before the pandemic, and now food trucks are coming back strong as the pandemic recedes.
Now's a great time to start your own food truck business and provide your community with delicious meals while grabbing a share of this growing market. And with two people running the operation, the work's cut in half!
The first step, of course, will be settling on a menu. The possibilities are endless, from burritos to barbecue, from burgers to sausages, and from smoothies and milkshakes to pad thai and pizza. You could even go seasonal, and offer frozen desserts in summer and gourmet soups in winter, and be able to draw a crowd year-round. The next major hurdle will be acquiring the necessary licenses and permits, which are absolutely crucial for any food-related business.
Last but not least, you will need the food truck itself. It's sure to be a significant investment, but you might be able to find a reasonably priced used truck to keep costs low. With a little luck, soon enough you'll be up and running and making a nice return on that investment.
6. Coffee Shop
Nearly 200 million Americans drink coffee every day, which is why you'll find a coffee shop or cafe on just about every street. Like many industries, coffee shops took a hit during the pandemic, but now it's on the rebound and expects to steady growth in the years ahead. You could take advantage of this trend by starting your own coffee shop and providing a nice pick-me-up to countless people everyday while making a good living.
Of course, opening a coffee shop will take some real work. The best coffee shops offer excellent pastries and other foods, and create a comfortable atmosphere for people to linger and enjoy. So you'll need to make smart choices in terms of your product offerings, furniture and overall design, as well as your location. You'll also want to be careful in choosing your coffee source, to make sure it's eco-friendly and fair trade. But if you're passionate about coffee and have the drive to see your business succeed, it can be an incredibly rewarding and profitable experience.
7. Yard Sign
One of the many industries reshaped by the pandemic was yard signs, also known as yard cards. With millions of Americans stuck at home, many started using yard signs to express their views on political candidates, but also to thank frontline workers and join movements like Black Lives Matter.
You could start your own yard sign business and take advantage of this trend to sell signs on politics, society, sports, and health. In addition, as the pandemic recedes, more and more people are organizing long-delayed social gatherings. This means the demand for yard signs related to birthday parties, weddings and graduations is set to increase. With a good laptop and quality software, you could start your yard sign business at home and choose your own hours.
You'll just need to find a reliable, affordable printing firm to partner with, market yourself to stand out from the competition and, when given the chance, deliver excellent products and services. That's a recipe for success!
8. Ice Cream Business
Did you know that the average American consumes nearly half a pound of ice cream per week? People really do scream for ice cream, and that craving is not going away anytime soon, which is why it's always a good time to start an ice cream business.
There are a few key steps to getting started the right way. You'll need to find the highest-quality ingredients, outfit your kitchen with the right equipment and come up with a few inventive, appealing flavors. And you'll also need to meet the licensing and safety requirements for food products. But once you've got that down, you can offer your goods online, do a bit of marketing and start selling to ice cream lovers around the country, and around the world. Soon enough you'll be opening enough stores to challenge Ben & Jerry.
9. Rental Property
Are you interested in real estate? If so, you're probably aware that the pandemic, even as it cratered other industries, spurred record-setting growth in the US real estate market, with prices and sales totals as high as they've been this century. The market has cooled down slightly lately, but it's still a great time to get in on the action — and one good way to do so is by starting your own rental property business.
The concept is easy. You simply buy a multi-unit property, or a larger residential complex, and start making a steady income from renters, in addition to property appreciation and tax benefits. Of course you'll need a significant investment to get started, but you also need to break some eggs to make an omelet.
But you will of course need to decide what type of rental property you want to invest in. Are you interested in buying and managing properties yourself, or would you prefer to invest in a property management company? Next, research the market and find out the price range for the area where you're looking to buy. Be sure not to overspend early on. Get started, get a feel for the industry in your area, and then start thinking about making bigger bets.
10. Farmers' Market
Are you and your partner among the millions of Americans who shop for fresh locally grown fruits and vegetables each week at farmers markets? Well, you could go even further and start your own farmers market. It's a great way to begin your entrepreneurial journey and promote a healthy and nutritious diet. You'll also be helping local farmers earn bigger profits by giving them a venue to sell their produce directly to consumers and eliminating the middlemen.
The number of farmers markets has been increasing. As of 2019, there were more than 8,000 farmers markets across the US, based on the National Farmers Market Managers survey. Some markets sell only fresh fruits and vegetables while others also carry meat, eggs, baked goods, dairy products, and flowers.
First, it's important to link up with the local farmers. It's easy to find them; just ask the US Department of Agriculture for a list of farmers in your area. It's also important to find a big area. If you plan this carefully, your farmers market can be very rewarding.
11. Dog Grooming
Countless dog lovers view their pets as their children and spare no expense on their care. If you love dogs and are looking to tap into this lucrative market, consider starting a dog grooming business.
Dog grooming is part of the US' pet grooming and boarding industry, which is valued at almost $9 billion in 2022. The market grew steadily, although marginally, in the pre-pandemic years and surged when more people adopted pets to cope with pandemic lockdowns.
Before you launch your business, it's important to learn dog grooming skills, such as cleaning, styling, and identifying any potential health issues. You can take a dog grooming course, which often comes with an apprenticeship program. When you're ready, you can start running your business from home to keep your startup costs to a minimum. But it's to your advantage to come up with a creative marketing strategy and set aside funds to implement this in order to find clients. Good luck!
12. Party Planning
Ready for good times? As the pandemic recedes, parties are coming back, big time. The US party and event planning industry is worth more than $3 billion and growing as more and more people plan the big blow-outs they've been delaying for so long. Graduation parties, weddings, bachelor and bachelorette parties, birthday bashes and much more. If you're a well organized couple that knows how to have a good time, you could start your own party planning business and ride this wave to a major payday.
With minimal investment, you can run your business from home to keep costs low, and charge 15-20 percent of the total budget for the event. The biggest hurdle will be getting those first few clients, and for that you'll probably want to set up an appealing website and launch a strong marketing and promotional campaign. Once you're able to provide those early customers with excellent service and unforgettable gatherings, you might want to start partying yourself, to celebrate your future success.
13. Drone Business
Drones are one of the world's fastest-growing industries, so if you're thinking of starting a drone business, you've chosen a great time. The market is expected to more than double to $40 billion by 2026, as drones come into wide use for recreation, deliveries, surveillance, agriculture and more. You could work from home and make a good living while helping people enjoy their lives more and grow their own businesses through the use of this advanced technology.
The crucial first step will be researching your local and state laws and finding out exactly which types of drones can be used for which purposes. Next, you should decide on which segment of the market you'd like to focus, whether it's for recreation, surveillance, or shooting videos. From there you should probably get a bit of training so you're able to showcase the drones to potential customers. At this point, all you need to do is build a website and start marketing and, considering how fast the market is growing, you could soon have buyers busting down your door.
14. Pet Sitting
You'd probably never guess that pet sitting is a $2.6 billion industry, but it is indeed. People love their pets, and will spend whatever it takes to ensure their animals are cared for when they are away. The pet sitting market is projected to see impressive growth through 2027, so if you're an animal lover, now is the perfect time to start your own pet sitting business and ride that wave to serious profits.
The first step is to decide which type of pets you'll care for. Do you have more experience with dogs or cats? Are you OK with snakes? Once you've got that nailed down, you'll just need to buy some pet toys and supplies and offer your services on a gigs site like TaskRabbit. It's a good idea to reach out to friends, family and work-related contacts and acquaintances. If you're able to generate an initial client or two from your own personal network, and provide them with great service, you'll have a strong reference to promote your services and start building a successful business.
15. Candy Making
Got a sweet tooth? Then you probably know that candy is big business. The global candy market has seen steady growth of late and will soon be worth a whopping $200 billion. No wonder everybody wanted to get a glimpse of Willy Wonka's chocolate factory! People are crazy for candy.
If you're thinking of starting a candy business, it might not be as difficult as you think. In the early days you could run your business from home, sell your candies online and save up to open your own candy store. The key is producing a uniquely appealing product and standing out from the competition in an increasingly saturated market. It could be chocolate, jelly beans, lollipops, jawbreakers or something entirely new! As long as it's delicious, the sky's the limit for you and your candy business.
16. Travel Agency
Are you and your partner always planning your next vacation? Then why not turn it into good money by starting your own travel agency! It's a great way to share your love of travel, and it can be very lucrative. Travel agencies in the US are expected to see a nearly 40% jump in revenue in 2022 due to pent-up demand. The market is predicted to grow steadily through 2026.
If you have the resources, starting a travel agency business can be a breeze. But first, you need to identify your target market. Will you be focusing on domestic or international travel? A lot of Americans are going on overnight trips for vacations or business purposes, providing an opportunity for travel agencies to earn money. Arranging trips for international visitors is also possible now that the US has eased travel requirements. Once you find your niche and draw up a business plan, you should work on establishing your brand and promoting it to find clients.
17. Online Courses
Thanks to video conferencing apps, e-learning and online courses are becoming more popular and seeing explosive growth. The global online courses market is worth more than $250 billion and expected to expand four-fold and reach $1 trillion by 2027. If you're an expert in a certain field, then you can start an online courses business and help educate the world while making some cash.
Before you can launch your business, it's important to keep yourself updated with the latest trends such as the use of artificial intelligence and virtual reality in conducting online classes. Integrating these in your online course programs and providing engaging content can spell the difference for your business.
You can start small and run your business from home. You just need a PC or mobile device, fast and reliable internet connection, a compelling website, and a creative marketing plan to attract clients. With these in place, your online courses business will surely attain success.
18. Remodelling
You love your home, but sometimes you think it might need a bit of an upgrade, right? Countless homeowners across the United States feel the same way, which is why the US remodeling industry is worth more than $110 billion. What's even better for the entrepreneur is that the industry has expanded by more than 50% in the past decade, and is looking toward continued growth in the years ahead. If you or your parter are good with your hands, you could start your own remodeling business, help homeowners build their dreams, and make a good living all at the same time.
There will be a lot of work involved, and some investment as well. You'll need a truck or work van, as well as all the relevant equipment and tools, from saws and drills to ladders, screwdrivers and more. You'll need hard workers and insurance, and you'll also need to decide which services your business will offer. Bathrooms and kitchens? Patios and terraces? Basements and rec rooms? Or you could go with all of the above.
Whichever route you choose, be sure to familiarize yourself with all the local laws and regulations. The last thing you want is to have your growing remodeling company stopped in its tracks by major fines and violations.
19. Estate Sale
When a loved one dies, surviving family members often hold an estate sale for their belongings. On average, an estate sale company in the US holds nearly 30 sales events every year. That's at least two estate sales a month, and each event generates average gross sales of $18,000. There are plenty of reasons to be optimistic about this industry, so why not start your own estate sale business now?
Before you launch, you will need to research the market and decide whether you'll start your business from scratch or just get a franchise. With a franchise, you will have a support network, training on how to run your business, and more. If you're going to build your own brand, it's important to create a good business plan that will identify ways to differentiate your services from the competition. Having a competitive advantage will win the game and guarantee success for your estate sale business.
20. Fitness
Americans have never been more concerned about their health, which is helping drive increased demand for better fitness. The US gym and fitness industry is worth $36 billion after years of strong growth. As the pandemic recedes and people get back out there, that market expansion is expected to continue. Even if you're not a fitness junkie, you could start your own fitness business and help people live healthier, happier lives while earning a solid income.
You don't even need a physical location. If you have some experience in fitness, you could begin by offering online classes, such as in yoga, Zumba or pilates. Then, once you've built up a brand, you could open your first location and start building your fitness empire. Just be sure to get all the required licenses and permits as well as a strong insurance plan — you don't want your new fitness business to be sidetracked by a customer injury.
21. Donut Shop
Good donut shops never seem to run out of new flavors. Besides the original glazed donuts, you might find cinnamon and sugar, creme-filled, bacon-maple, and much more. If you can think of new and unique varieties, then maybe it's time to start your own donut shop. Plenty of opportunities await as the US donut industry, which is valued at $7.5 billion, is expected to continue growing.
While you're complying with the legal requirements, you may want to identify sources of funds so you can invest in donut making equipment and find a good location for your shop. Your biggest hurdle may be the growing healthy food trend, which tends to be carbs as problematic. It's daunting, but not impossible. Creating a realistic business plan with an innovative marketing strategy can spell the difference for your business. Once you've done that, put on your apron and start making dough!
22. Wellness Center
If you and your partner are passionate about health and want to help others improve their lives, a wellness business might be best for you. It can be financially rewarding, too. As the world emerges from the COVID-19 pandemic, the global wellness industry is expected to recover from the slowdown and grow nearly 10% annually to approach $7 trillion by 2025. This presents serious opportunity.
Before you get started, it's a good idea to decide on your niche market. Are you thinking of simply selling health and wellness products? Perhaps you could focus on providing health and wellness services. Would you open a massage or yoga studio? How about a retreat center or spa treatment? Find the answers to your questions as you research more on the subject. Keep in mind that every business is different, so you'll need to tailor any tips to fit your specific situation.
23. BBQ Business
With apologies to vegetarians, just about everybody loves some tasty grilled meats. That's why barbecue has been growing steadily and is now a more than $4 billion US industry. If you've got legit grill master skills, you could start your own BBQ business and cook up fantastic grilled meats along with strong profits.
There are, however, a few hurdles to overcome. First you'll need to decide whether you want to do Kansas City or St. Louis-style BBQ, an exotic flavor or something entirely new. You could also focus exclusively on chicken, pork, or beef, or dive in and do all of the above. Next, you'll need to find a great location with steady foot traffic and acquire the necessary equipment. After that, you'll just need to put out some strong marketing and start cooking up some meaty success.
24. Ecommerce Store
Do you have a great business idea, but don't know where to start? These days, the best way to get started is often by turning to the internet, where a wide variety of ecommerce businesses have found great success in recent years. Of course you know about Amazon, but there are also millions of smaller businesses that make up what is now a $4 trillion global industry.
With countless people stuck at home, ecommerce revenues increased by more than a quarter in 2020, and they's still growing, so opportunity in this market remains strong. You will need an appealing, in-demand product, a simple, easy-to-use website, and a sharp marketing plan, but if you're willing to invest a good chunk of your time and money your new ecommerce business will have a great shot at success. Somebody's got to be the next Jeff Bezos, right?
25. Subscription Box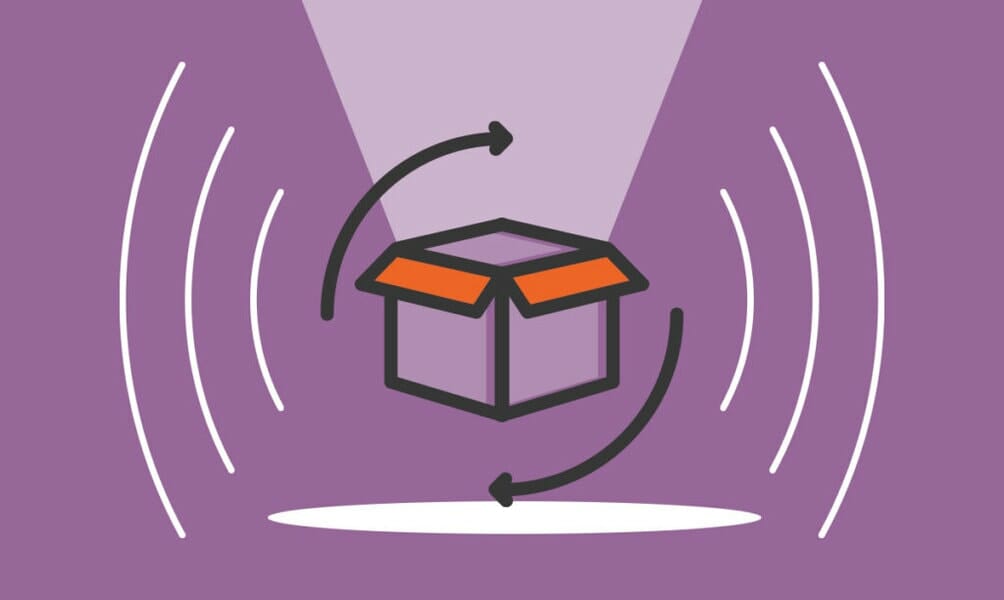 Who doesn't love package deliveries? That's why Amazon's grown's so fast, and why subscription box services, which entail the recurring delivery of niche items like organic fruits or handmade clothing, have emerged so quickly. A decade ago the fledgling subscription box industry took in about $57 million in annual revenue. Today it's worth nearly $20 billion and that growth is expected to continue through 2027.
You could start your own subscription box business and provide excellent products to customers who appreciate them while grabbing a share of this booming market. You could offer a wealth of products, from food and drink, to grooming, hygiene and fitness, clothing, books, pet supplies and more, and then let customers curate their own deliveries. Or you could focus on a single product line, such as New England jams and jellies, and fill each delivery box with a surprise gift.
To get started, research the subscription box market, find out what's doing well and keep your eye out for a market gap to fill. Once you've found a fantastic supplier, you'll be on the road to subscription success!
26. Printing Business
Do you have some untapped creativity you've been hoping to share with the world? Printing could be a great way to do just that. Traditional printing in the US has declined in recent years, as more and more business has been done online without the need for paper documentation. But globally, the printing industry is expected to see steady growth in the coming years, while digital printing is expected to triple by 2028. You could start your own business and ride that wave to serious success.
There will of course be some hard work and planning involved. You'll need to decide a market segment to focus on — it might be screen, offset, 3D or digital printing. Then you'll need to purchase the required equipment, which could cost up to $30,000. If you're short on funds you could rent the printing equipment, instead of buying. And if you have a large apartment or basement, you could initially run the business out of your home to cut costs further.
Once you've built a brand and started getting referrals, the orders should start rolling in and you'll need to find a storefront and start building your printing empire.
27. Dry Cleaning
There are no hard and fast rules when it comes to dry cleaning your clothes. Some people have their formal suits and gowns dry cleaned after the third wear while others do it after five or six. One thing is sure, though — as the economy improves and more social gatherings are held, the $8 billion dry cleaning industry is expected to bounce back big-time. It would be wise to start your dry cleaning business now and position yourself for success.
Before you get started, it is important to identify your target market and decide what services you're going to offer. Besides individual consumers and corporate clients, other potential customers include hotels, restaurants and hospitals. You could provide full-service laundering and dry cleaning services as well as special services for certain types of garments such as fur, leather and suede. Once you've complied with all legal and regulatory requirements, you should embark on a marketing campaign to promote your business.
28. Bakery
Who doesn't love homemade baked goods fresh out of the oven? If you often find yourself wrist-deep in flour, now's a great time to take the next step and become an entrepreneur. Despite the anti-carbohydrates trend, the US baking industry has been growing for years and is now worth more than $12 billion. You could open your own bakery, or start a home-based baking business, and share your delicious culinary creations with the world while also making a good living.
But starting a baking can be tricky, and there are several hurdles before you can start. You'll need to nail down a handful of absolutely fantastic baked goods that will keep people coming back. You'll need to outfit your kitchen, or your new bakery, with all the right equipment and ingredients. And of course you'll also need to pass health checks and government licensing required for food businesses.
After that, you'll just need to start marketing your tasty treats and, with a bit of luck, you'll soon have too many orders to fill!
29. Copywriting
Can you whip up a compelling article in a short time? If so, you may want to consider starting a copywriting business. Copywriting can be a lucrative and rewarding career, and it's an ideal business for entrepreneurs who are creative and have a strong command of the English language. Demand for copywriters is high as their services are considered essential in marketing and advertising. More than 15,000 job openings for writers, including copywriters, are expected each year through 2030 in the US.
The biggest barrier to entry is finding clients, but it shouldn't be difficult. Consider building your personal brand on social media by using captivating headers with great text and visuals, regularly sharing content, and keeping your posts positive and engaging. If you want to work with more than one client at a time, start by building your client list and your portfolio before taking on new projects. With a lot of creativity, you're ready to begin your copywriting business.
30. Bar
Have you and your partner always dreamed of having your own tavern? It can be a great way to make money. The bars and nightclubs industry in the US is slowly coming out of pandemic slump and the prospects are bright for a strong year ahead. There are more than 60,000 bars and nightclubs in the country, and there's still room for more. Starting your own bar business now is the right thing to do.
There are a few things you have to do before you launch your bar. Besides making sure that your business is legally compliant, it's a good idea to be ready to adapt to the latest nightlife trends and shifting consumer tastes. A recent survey showed that more Americans would leave a bar if it gets too crowded or the music is too loud. More Americans are also choosing non-alcoholic drinks, low-alcohol cocktails, kombuchas, and other beverages with low to no-alcohol content. With careful planning and a great marketing strategy, you should be making big profits from your bar business soon.
31. House Flipping
The US real estate market has nearly doubled in size in the past decade and is now worth more than $200 billion. Thanks to a pandemic-driven boost, the industry has thrived in recent years and is forecast for further expansion in the years ahead. One of the best ways to take advantage of this is house flipping, which involves buying a home, fixing it up and then selling it for more than your purchase price.
In 2020, nearly a quarter of a million US home sales were flipped homes, which means the practice is surviving despite government regulations against it. In addition, the average profit made from a flipped home today is more than $65,000, so if you're able to flip two a year you'll be doing just fine. The best way to start your own house flipping business is to start looking through real estate ads, in your area and beyond, and keeping an eye out for fixer-uppers and bargains.
It's gotten more difficult lately as more people have turned to house flipping, but there are still gems out there, waiting to be discovered and polished.
32. Gardening
Four in 10 American millennials are engaged in indoor garden activities, such as growing sprouts in jars and herbs in pots, while around a third of baby boomers grow indoor plants as a way to relieve stress. If you have a green thumb and love growing your own plants, starting a gardening business and helping people garden could be very fulfilling. It's also a fun way to turn a hobby into a money-making venture.
Starting a gardening business is relatively simple and doesn't require a lot of overhead. This type of business can also be run from home. You can host in-person and virtual workshops on gardening, design or maintain gardens, and provide other services like lawn mowing or outdoor repair. It's a good idea to research the market first and find out what your competitors are offering in order to find clients. With your passion for nurturing plants and persistence to keep going, you can easily grow your gardening business.
33. Dog Boarding
What can you do with that extra space in your house or yard? If you and your partner love dogs, you could start a dog boarding business. It's a perfect way to make some extra money while helping out fellow dog lovers when they travel or have to attend to personal emergencies. The pet grooming and boarding market in the US is estimated to be worth $9 billion and projected to grow steadily as rising disposable income allows more fur parents to go on vacations.

You'll have a competitive advantage if your dog hotel adheres to local and international animal lodging and care standards. This will earn you a certificate from a respected organization. It is crucial that you study the market to find out what services are being offered and how much the prevailing rates are. You might also want to get some training on how to deal with different breeds and sizes of dogs. With proper marketing, you can be sure your dog boarding business is going to succeed.
34. Funeral Service
Death is inevitable, which is why a funeral business makes sense. It may not be the most upbeat industry, but it's a stable and growing one. Unsurprisingly, the US funeral market was among the gainers in the last two years because of the pandemic. It's valued around $20 billion and still growing. The industry includes businesses that organize wakes, prepare the dead for burial or interment, and sell caskets and related merchandise.
Starting a funeral business requires a considerable amount of money. You will also need to find a good location for your funeral home, follow regulations and licensing requirements, keep an inventory of caskets, and have a well of compassion for the relatives of the deceased. Keep in mind that this is a very competitive industry, so make sure you put your best foot forward, offer quality death care services that people will want to use, and come up with creative ways to promote these.
35. YouTube
If you and your partner love making videos, this is a great time to start a YouTube business. The opportunities for online businesses are endless these days, and video platforms like YouTube and TikTok are the best places to start. YouTube's ad revenue increased a stunning 25 percent in 2021, which means now is a great time to get in on the action.
There's no doubt YouTube is a powerful business tool. But it can be a little tricky to know the best way to start a YouTube business. If you have some expertise or skill that is in great demand, you'll want to create a series of videos and start your own YouTube channel. From there, you'll need to generate visitors, and a great way to do that is to post about your videos and expertise across all social media, and tell your family and friends.
As you keep delivering quality content, you should be able to start generating subscriptions, and that's when the ad dollars start rolling in.
36. Personal Shopper
A surge in online shopping has real opportunities for personal shoppers. Walmart, for example, has more than doubled its in-store personal shoppers. If you and your partner love shopping, you might want to grab this opportunity to start a personal shopper business.
Personal shoppers make money by shopping for other people, usually for clothing and accessories, but also for groceries and other essentials. In the US, there are more than 33,000 personal shoppers and the number is increasing.
Before you get started, it's important to assess your shopping skills, such as putting outfits together that look great, negotiating for the best prices, keeping track of sales and discounts, and more. It's to your advantage to identify your target market. Some personal shoppers provide services directly to their clients while some work for stylists, department stores, and supermarkets. More Americans are turning to personal shoppers for their needs, so it's time to brush up on your shopping skills and make some cash.
37. Commercial Cleaning
Living and working in a clean environment is good for mental health, but many Americans are too busy to clean their homes and offices. That's why starting a commercial cleaning business is an excellent choice. It's a dirty job, but somebody's gonna make good money doing it.
The cleaning services industry in the US is projected to grow 10% in annual earnings over the next five years. The industry currently employs nearly two million people. More jobs are expected to be created because of the increase in demand, particularly among the single-person households.
When starting a commercial cleaning business, it is important to differentiate yourself from the competition. You can do this by offering eco-friendly services with the use of green cleaning products, tools, and techniques. Instead of chemicals, you can use baking soda, vinegar, lemons, and more. Green techniques include reusing old toothbrushes and plastic bottles, and upcycling magazines. You will also need to make sure your business is legally compliant before you can start accepting clients. If you plan carefully, your commercial cleaning business can provide you with a sustainable income.
38. Sex Toys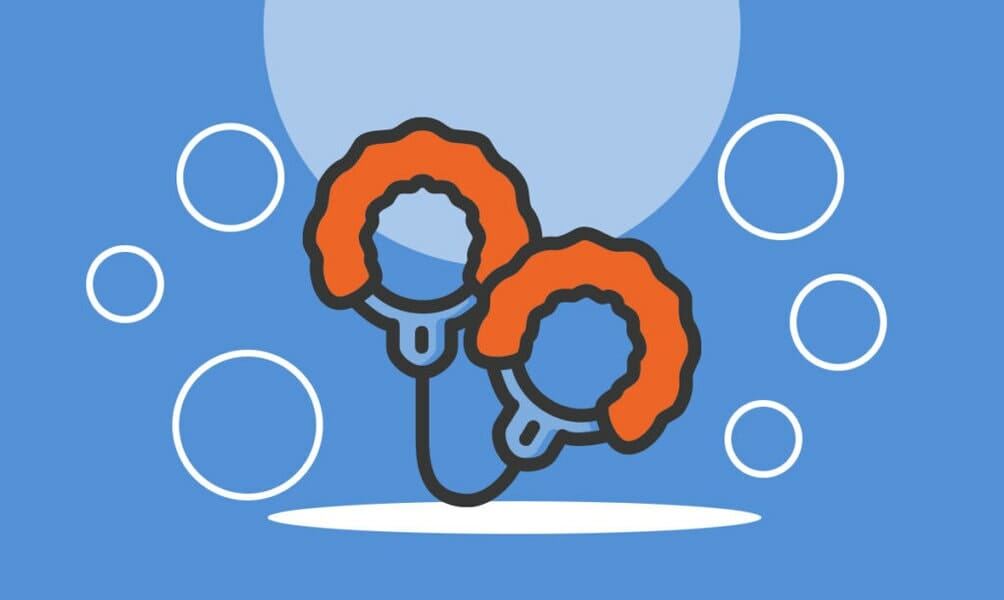 Do you and your partner like to have a good time? Growing awareness about sexual wellness is driving sharp demand for sex toys. The US sex toys market is worth more than $12 billion and projected to grow steadily through 2026. There's strong potential for profit, and fun, if you start your own sex toy business.
Before you can start selling, you'll need to comply with local regulations for the setting up of new businesses. You can set up either an online shop or a specialty store. Aside from sex toys for all sexes, segments enjoying an increasing demand are creams and lotions. Manufacturers are also launching sexual self-care merchandise and technologically sophisticated products.
Just make sure the merchandise you carry meets design and safety standards. Once you decide on your business model and identify your target market, it's important to draw up and implement a marketing strategy to promote your business.
39. Homeschooling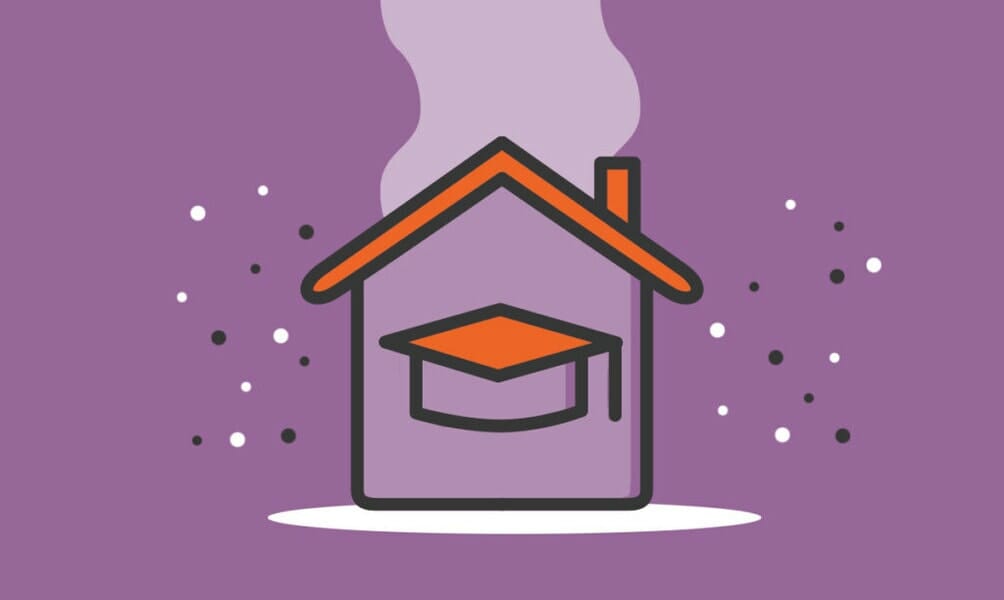 If you or your partner have an educational background and are looking for a new opportunity, starting a homeschool business may be the perfect fit. Homeschooling, which is legal in all 50 states, saw tremendous growth in the last two years because of the pandemic. The number of US households that were homeschooling at the start of the 2020-2021 school year doubled compared to the prior year. The pandemic may be waning, but people's interest in homeschooling and other alternative school arrangements is still on an upward trend because of the high cost of private schools and the wealth of learning materials available online.
Before you can start promoting your services, you need to apply for the necessary permits and licenses. The requirements may vary depending on where you are setting up your business, so it's best to check out the local regulations. Your curriculum must also meet the state's requirements, although it can be tailored to each child's individual needs and your own personal philosophy on education. This allows for a lot of flexibility. To market your business, it is important that you build a network of homeschooling families. With careful planning and hard work, you can create a successful homeschool business that provides quality education and enrichment opportunities for children!
40. Blog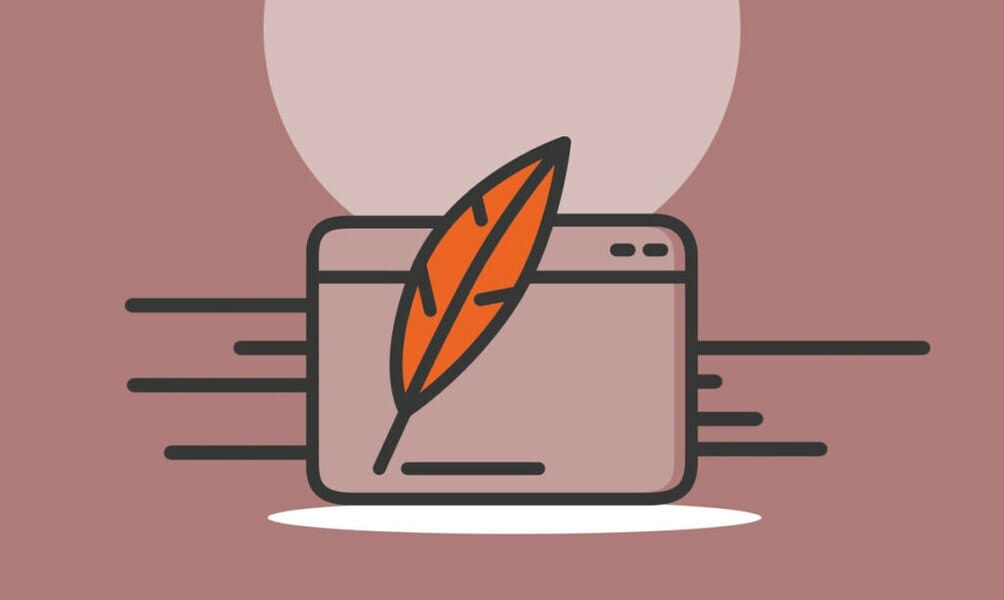 In the podcast era, you might have thought that blogs had gone out of style. You would be wrong. More than 2 million new blog posts go online every day, and after years of steady growth, the US is home to about 32 million blogs. Substack, the blog and newsletter platform, recently passed one million subscribers. As a result, there is real opportunity for a bold entrepreneur.
Starting a blog requires minimal investment. All you really need is a reliable computer and decent wifi. The major hurdle is coming up with a concept, an objective or mission for your blog business. You might choose generating funds to feed hungry children or delivering crucial news to the people of your city or state. Once you've found your niche, you'll need to reach out across your network, LinkedIn, Facebook, Instagram and beyond, looking for all those who write on related subjects and asking them to get on board. You could offer discounts, incentives, or rewards to sweeten the deal.
Once a couple of accomplished bloggers sign on, the paid advertisements will start rolling in and you'll be on the road to success in the blogging business.
41. Pet Store
With people stuck at home during the pandemic, the number of pet owners skyrocketed. Over the past decade, Americans' spending on pets has more than doubled to $110 billion, and pet stores, also growing quickly, represent about a fifth of that total. If you and your partner love animals, you could start a pet store, provide new homes to cuddly cuties and help people take care of their pets while making a good living.
Of course, you'll need to decide which pets you'll offer and how broad your variety of products will be, from food to toys and accessories. Another crucial step will be ensuring you meet all regulations and obtain all the required licenses and permits required for pet sales. Starting a pet store is not easy, but it's far from impossible. With a bit of luck and determination, you can start your own and ride Americans' love of animals to prosperity.
42. Online Resale
Want to talk about a booming industry? In the coming years, apparel resale is expected to grow 11 times faster than the overall clothing industry, with most of that growth happening online. One reason is that today's younger shoppers prefer sustainability, thrifting and throwback trends. Another is that the resale industry sources its goods domestically and as a result is not facing the same supply chain issues as major retailers.
The big question is how you'll go about reselling your goods. One option is to rely on major online marketplaces like Etsy and eBay. Another is to partner with resale-focused sites like ThredUp. A third is to create your own resale website. The advantage of this option is you'll be able to express your own sense of style and build your own brand, while the downside is the added expense.
Whichever route you choose, as long as you have reliable access to quality goods for resale and continue to provide strong service, you're likely to keep that cash register ringing.
43. Laundry Business
Cleaning clothes is often a dirty job, but somebody's gotta do it! That's why laundry is a billion-dollar industry in the US, because there will always be clothes that need cleaning and people who don't want to deal with it. You can get in on the action by starting your own laundry business. Best of all, with the latest technologies, you can keep tabs on your machines via mobile app and keep your hands clean as you watch the money roll in.
Significant investment will be required, to buy at least a dozen machines and rent out a good-sized space in a high-traffic location. The next step will be to determine your services, whether you want to be a self-service-only laundry or offer drop-off services as well. You could also make an even larger investment and offer high-end dry cleaning. Whichever route you choose, your chances are good, as US laundromats have an impressive 95% success rate.
44. Cleaning Business
Do you or your partner have a knack for organizing and making things shine? If so, you might consider starting a cleaning business. It's one of the easiest businesses to start, and cleaning is a $76 billion industry that has seen steady growth in recent years, so the opportunity is there for the taking.
You just need some cleaning equipment and supplies and you could start offering your services on a popular app like TaskRabbit, until you set up your own website. You could offer a maid service, end-of-lease cleaning, carpet and upholstery service, or all of the above. You also have the option of working part-time at first to see how it goes before you jump in completely.
Keep in mind, cleaning is often a dirty business involving demanding work, so it's not for everybody. But if you enjoy making things look great, this could be the entrepreneurial niche for you.
45. Restaurant
If you're looking to open a restaurant, you're not alone. Americans love to dine out, which explains the steady increase in the number of full-service restaurants. With the lifting of pandemic restrictions, restaurant revenue is expected to return to pre-pandemic growth and approach $900 billion in 2022.
Before you can launch your restaurant, you'll need to comply with the licensing and regulatory requirements, find a suitable location, and secure enough funding. It's also important to decide on the concept and theme of your restaurant. Do you prefer casual or fine dining? It's a good idea to identify your target market and come up with a good marketing plan in order to survive in this highly competitive industry.
Once you open, it's important to be prepared for potentially long hours. Always making sure to serve the perfect dish and that your customers enjoy their dining experience can spell the difference for your restaurant.
46. Gym
As the US economy recovers from the pandemic, gyms and fitness centers are expected to bounce back. The gym, health and fitness clubs industry is worth more than $36 billion and poised for modest growth in 2022. Starting your own gym business can be very profitable and rewarding, too.
Setting up a gym can be a breeze if you're motivated and have a clear idea of what it will offer and what you want to achieve. You will need to invest in exercise equipment, choose a location that is accessible to potential customers, and secure the necessary permits and certifications. An option is to get a franchise or buy an existing fitness center. You will also need to identify a target market. There's an increasing number of younger people who want to get fit and healthy, so you might want to direct your advertising and marketing efforts to this demographic. Don't forget the older fitness buffs, though. Their number is also increasing.
47. Pharmacy
Unsurprisingly, US pharmacies and drug stores did well during the pandemic, growing a steady 3% annually since 2017. The industry is expected to grow further and surpass $350 billion in 2022 as the aging US population boosts demand for prescription drugs. If you or your partner is a licensed pharmacist, this could be your opportunity to set up your own business and start a pharmacy.
It's important to find a good location and reliable suppliers of medicines before you get started. It's also a good idea to scope out the market and see what existing pharmacies are offering so you can devise ways to make your pharmacy stand out. Some pharmacies offer blood pressure tests, vaccinations, and delivery services. Most carry both branded and generic medicines, which are priced lower, is a wise choice. It's important to keep these and other trends in mind when you create your marketing strategy. With a lot of hard work and a bit of creativity in promoting your business, your pharmacy will soon be up and running.
48. Nutrition Business
Obsessed with counting calories? If so, a nutrition business might be perfect for you. Nearly 6,000 dietitians and nutritionists are needed each year through 2030 in hospitals, nursing homes, clinics, and government offices across the US. Globally, the billion-dollar human nutrition market is expected to continue growing due to rising health awareness among consumers and the surging demand for dietary supplements.
If you've been thinking about starting your own nutrition business, there are several ways to do it. You may provide outsourced services to hospitals and nursing homes, or set up your own nutrition center and be your own boss. You just need to check out the licensing requirements and government regulations before you start operating. Pick a niche and stick to it, whether it's dietary supplements, food and beverages, or infant nutrition. If you're passionate about what you do and dedicated to helping others achieve their nutritional and other health goals, you'll find your nutrition business fulfilling and financially rewarding at the same time.
48 Business Ideas For Couples
Lawn Care
Catering
Dog Walking
Tutoring
Food Truck
Coffee Shop
Yard Sign
Ice Cream Business
Rental Property
Farmers' Market
Dog Grooming
Party Planning
Drone Business
Pet Sitting
Candy Making
Travel Agency
Online Courses
Remodelling
Estate Sale
Fitness
Donut Shop
Wellness Center
BBQ Business
Ecommerce Store
Subscription Box
Printing Business
Dry Cleaning
Bakery
Copywriting
Bar
House Flipping
Gardening
Dog Boarding
Funeral Service
YouTube
Personal Shopper
Commercial Cleaning
Sex Toys
Homeschooling
Blog
Pet Store
Online Resale
Laundry Business
Cleaning Business
Restaurant
Gym
Pharmacy
Nutrition Business
Subscribe to Our Newsletter
Join our exclusive community! Subscribe to our newsletter
and gain insider access to cutting-edge business insights and trends.
Thank you for subscribing! We can't wait to share our latest news and updates with you. Get ready for exciting content in your inbox.