Back to Business Ideas Categories
16 Best Truck Business Ideas
Written by: David Lepeska
David has been writing and learning about business, finance and globalization for a quarter-century, starting with a small New York consulting firm in the 1990s.
Published on December 4, 2022
Updated on October 2, 2023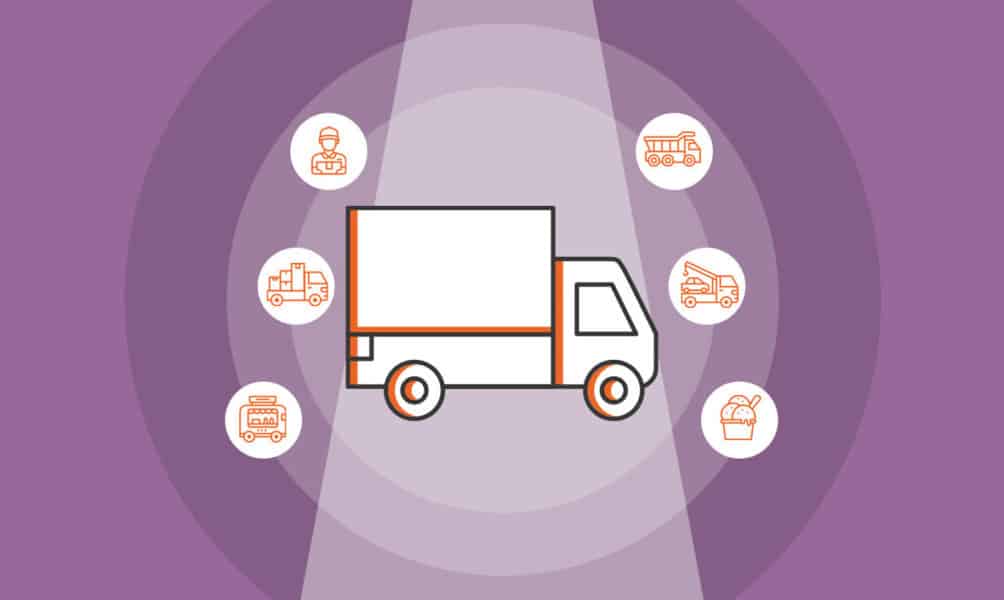 Do you own a truck, or are thinking about buying one, and wondering whether it could help you launch a successful business? You've come to the right place, and the answer is yes!
There are plenty of ways to make good money with a reliable truck. You could get into moving, hauling, or courier services, or equip your truck with kitchen equipment and turn it into a food truck!
The possibilities are nearly endless, and you can start thinking about which you like best after reading our list of brilliant truck business ideas below.
1. Food Truck
Who doesn't love food trucks? They seem to be everywhere these days, at parks and street fairs, music festivals, beaches, private parties and community events. Industry revenue in the US tripled in the years before the pandemic, and now food trucks are coming back strong as the pandemic recedes. Now's a great time to start your own food truck business and provide your community with delicious meals while grabbing a share of this growing market.
The first step, of course, will be settling on a menu. The possibilities are endless, from burritos to barbecue, burgers to sausages, and smoothies and milkshakes to pad thai and pizza. You could even go seasonal, and offer frozen desserts in summer and gourmet soups in winter, and be able to draw a crowd year-round. The next major hurdle will be acquiring the necessary licenses and permits, which are absolutely crucial for any food-related business.
Last but not least, you will need the food truck itself. It's sure to be a significant investment, but you might be able to find a reasonably priced used truck to keep costs low. With a little luck, soon enough you'll be up and running and making a nice return on that investment.
2. Moving Company
Rising home prices are prompting Americans to move out of expensive cities, fueling demand for moving services. For the five-year period to 2024, the moving services market in the US is predicted to grow nearly $2 billion. Anyone who's ever moved knows how challenging and expensive it can be. Starting your own moving business now would be a great way to tap into a booming market and earn some cash while providing convenience to families relocating to a new home.
There are a few things you need to do to get started. Check out the local and interstate licensing and insurance requirements, see what existing businesses are doing and compare rates, and decide on the scope of your services. Some movers also provide packing, cleaning and handyman services, so you might want to look into that as well. Be prepared to invest in trucks, hire the right people, and use technology to enhance services. Finally, promote your business and build up your brand.
3. Ice Cream Truck
Americans LOVE ice cream: we eat almost half a pound a week on average. Americans also love food trucks, which have exploded into a multi-billion-dollar industry in recent years. Yet for some reason, the rise of food trucks has in many areas meant the end of the ice cream truck.
But now that's starting to change, as a new generation of ice cream trucks has begun to emerge. These vendors don't offer the same old popsicles and ice cream sandwiches you got when you were a kid, but instead provide a wide selection of locally-made ice cream treats, supporting local businesses and helping build a network of partners. More importantly, today's ice cream trucks are wired, allowing customers to book them for events online, track their location and get a text message when they're in the neighborhood.
If you love making kids happy, there's never been a better time to drive an ice cream truck.
4. Hot Shot Business
Hot shot trucking is growing fast because it addresses a market gap, helping out shippers who want to move small freight loads quickly and would rather not pay for a large truck. The freight is carried in a standard pick-up truck or trailer attached to the truck.
Hot shot businesses specialize in small, time-sensitive loads such as farm goods and building materials. When done right, it can be a highly lucrative business. And like all shipping services, the work is varied, taking you to new places and interacting with new people every day.
In addition to hard work, getting started will require a good deal of planning and preparation. But if you work hard and meet all your licensing and permit requirements, you could be a hot shot entrepreneur.
5. Pest Control
There's a very good reason pests are called pests — because they're really annoying! That's why pest control is a $17 billion industry in the US that's been growing steadily for years. It can be difficult work, but you could start your own pest control business and help people enjoy safer, more comfortable lives while making a good living. What's wrong with that?
The first step is choosing a good area, preferably somewhere with older homes and buildings that might be infested, and with little pest control competition. You'll have to decide if you want to focus on a specific type of pest, such as rats, ants and roaches, bees and wasps, or all types. Next, you'll need to invest in some serious equipment and outfit yourself for the job. Finally, you'll need to do some studying and get certified as a licensed pest control professional. But once all that's done, you'll be on your way to making great money while helping your community!
6. Tow Truck
If you're an entrepreneur looking for a new business opportunity, starting a tow truck business may be the perfect choice. For one thing, vehicles are constantly breaking down, which is why towing is a fast-growing $11 billion US industry. With just one truck you could start your tow truck business from home, help all kinds of people out of terrible jams and grab a share of that huge market.
Of course, tow trucks don't come cheap, and the down payment on even a used truck might cost $10,000 or more. But that's nothing compared to the money you'll make, as the average tow runs about $100. You'll need to acquire a commercial driver's license and make sure you have excellent insurance that protects both your business and your customers from potential damages. You may also need a state or local permit to offering towing services, so be sure to check with your local governments.
Finally, you'll need to hit on a marketing approach that helps your towing service stand out from the competition, whether that's discounted prices, rapid service or something else. Once all that's sorted, you'll be driving your way to serious profits.
7. Semi Truck Business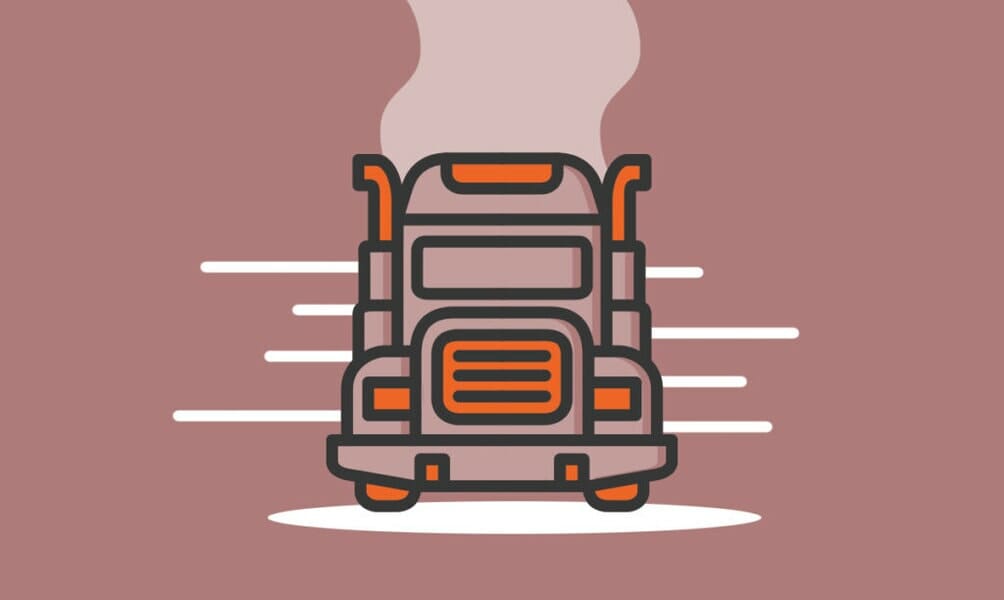 So you're thinking about getting into semis? Good idea! Semi trucks are usually Class 8 heavy-duty trucks used for hauling large loads. Class 8 vehicle sales recovered from a pandemic slump and increased by at least 15% in 2021, with trucking companies purchasing over 220,000 trucks. Demand for semi-trucks is expected to stay strong as the economy continues to recover. The trucking industry is considered the lifeblood of the US economy as it hauls most of the goods consumed in the country.
To get started, you will need to learn how to choose the right truck, explore financing options, and comply with licensing and insurance requirements. You'll also need to comply with safety and other regulations by both state and federal agencies. These regulations are aimed at ensuring public safety and preventing road crashes. Failure to comply with these could mean stiff fines and penalties, which would not be good for your semi business.
8. Box Truck
If you're tired of punching in and out and looking for a good business opportunity, look no further than local shipping. A box truck — a chassis cab and enclosed, box-shaped cargo space — is among the most commonly used vehicles for short-range goods shipments, including for major players like Amazon. You could start your own box truck business and help local businesses deliver their goods more efficiently while grabbing a share of the US' massive trucking industry.
The first step, of course, is getting yourself a box truck. They don't come cheap, but if you're able to find a good used one you should be able to make a reasonable deal. Next, you'll need to get your commercial driver's license, to be able to transport larger shipments. Finally, you'll need to learn the rules and regulations regarding the shipment of freight and relevant safety issues. Once all that's locked down, you'll be hitting the road in no time — and making good money working for yourself.
9. Trucking Company
If you have a passion for the open road, starting a trucking business may be the right path for you. Goods transport declined during the recent lockdowns, but as the pandemic recedes demand for trucking is expected to rise across the United States. You could start your own trucking and deliver valuable goods to people that need them while making good money.
First, you'll need to decide what type of trucking business you'd like to run: long-haul, short-haul, or local. When you're just starting out, you'll probably maintain a small operation and serve as the company's sole driver. Of course, you'll want to invest in a truck, and it's probably a good idea to look into used trucks to cut down on costs. You'll also need to get a commercial driver's license as well as insurance and any relevant permits for shipping goods. Once you've started delivering reliable trucking services and established a reputation, you can hire drivers, buy new trucks and watch the money roll in from the comfort of your own home!
10. Dump Truck
Did you hear about the $1 trillion infrastructure bill? Its approval means the US is about to start dozens of massive projects to upgrade roads, bridges, railways and airports across the country. Dump trucks are already a $20 billion industry, and that total is expected to grow significantly in the years ahead. If you enjoy driving a big rig, or are interested in learning how, now is an excellent time to start a dump truck business and grab a slice of this growing market.
Best of all, it's an incredibly simple model. You have a truck, and businesses need you to transport or haul away their waste, gravel, sand, and building materials. The two main hurdles are buying that first dump truck, which will cost you a pretty penny, and taking the time to acquire a commercial driver's license. Get over those, however, and you'll be in the fast lane to success.
11. Hauling Business
The US government recently passed a trillion-dollar infrastructure bill, which means countless major construction projects will soon be coming to work sites near you. As a result, many tons of materials and waste will need to be moved from one place to another. The US waste removal industry is already worth $60 billion and seeing steady growth. So if you're willing to do some heavy lifting, you could start your own hauling business and help clear the way for new construction while grabbing a share of this growing market.
The first step is getting a reliable truck. You probably want a good-sized pick-up or even a box truck, as the bigger the hauling capacity the more you'll make with each load. You'll also need good hauling equipment and most likely, a commercial driver's license, to take on the big jobs. Beyond that, attracting clients will be mainly about advertising your services on the right platforms and effectively marketing your business.
Once you get those first few customers in the door, as long as you deliver excellent and professional service, you'll be on the road to success!
12. Courier Service
If you're looking for a way to make good money, starting your own courier business could be the perfect solution. You can work as much or as little as you want to start, and there's no need for expensive equipment or training. You'll just need a reliable vehicle, good insurance and decent driving ability.
Best of all, the market is growing fast, thanks to people spending more time at home and the rise of delivery apps like InstaCart, DoorDash and more, so there's real opportunity in this line of work. Particularly if you already have a vehicle, this is a low-cost venture with little risk and strong profit potential. To get started you just need to sign up as a driver for one of your local delivery apps and start making pick ups and deliveries. 
Once you've built a reputation, you could start offering your courier services to area businesses, which tend to pay more. If your services are reliable, you'll likely get referrals and, sooner than you might imagine, you'll be able to set up your own courier business.
13. Mobile Detailing Business
If you're thinking about starting your own mobile detailing business, you're on the right track. Mobile detailers offer complete exterior care for vehicles by bringing their service directly to the customer's location. The mobile detailing industry has grown fast in recent years, and offers a real opportunity for the determined entrepreneur.
Most detailers specialize in car washes and waxing services, but you could offer additional services like window tinting or paint touch-ups as well. You could provide your services at people's homes, or while their work, or even traveling. Once you've invested in some good detailing equipment, all you need to do is market your services with flyers, in local publications and at online platforms like Handy and TaskRabbit.
As long as you're able to provide quality detailing and great service, before you know it, you'll be dashing all over town to satisfy growing customer demand.
14. Junk Removal
You've probably heard that real estate has been booming. But you may not realize that this also means the construction industry has been doing well, which consequently means that demand for junk removal services has been on the rise. The construction of new office buildings and residential properties creates massive amounts of waste and used materials. As a result, the US waste removal industry is now worth $60 billion and seeing steady growth, and if you don't mind a bit of heavy lifting, now is an excellent time to start your own junk removal business. 
It's probably easier than you think. You'll need a truck, as well as the right tools and equipment — both of which you could find with a bit of online digging. Most likely, you'll also need a commercial driver's license, as some of the loads you haul are likely to exceed the weight limit allowed under a normal license. Finally, you'll want to reach out to contractors, construction firms, developers and property managers to offer your services.
A smart approach is to offer a discount to attract your initial clients. Then, once you've delivered fantastic service, the referrals, and the cash, should start rolling in.
15. Snow Plow
Are you looking for a way to make money during the winter months? If so, starting a snow plow business might be the perfect solution! The US snow plow services industry is a $20 billion market that is expected to continue growing in the coming years. Colder winters generally bode well for the industry while limited snowfall due to global warming is not good for the operators.
Snow removal can be challenging. Because of the risks involved, it requires the skills and experience of professionals. It is governed mostly by city ordinances, so you should check the local laws and find out the licensing and insurance requirements before you launch your snow plow business. You also need to research the market, choose the right equipment, and set your rates. With proper planning and an efficient marketing plan, a snow plow business can be lucrative. So put on your boots and parka, and get started!
16. Truck Dispatching Business
Truck dispatching is a lucrative venture that serves as the crucial link between truck drivers and the businesses that require their freight services. By starting a truck dispatching business, entrepreneurs tap into the logistics sector, ensuring that goods are transported efficiently from point A to point B. The dispatcher's primary role is to coordinate routes, manage schedules, and negotiate freight rates, ensuring smooth operations for both drivers and clients.
To thrive in the truck dispatching business, one must possess strong communication skills, a knack for problem-solving, and a comprehensive understanding of the transportation industry. Investing in robust dispatch software is also essential to optimize routes and track shipments in real time. Networking is paramount; forging relationships with trucking companies and freight brokers can offer a steady stream of business opportunities. With dedication and strategic planning, dispatching can be a rewarding endeavor in the vast world of logistics.
16 Best Truck Business Ideas
Food Truck
Moving Company
Ice Cream Truck
Hot Shot Business
Pest Control
Tow Truck
Semi Truck Business
Box Truck
Trucking Company
Dump Truck
Hauling Business
Courier Service
Mobile Detailing Business
Junk Removal
Snow Plow
Truck Dispatching Business
Subscribe to Our Newsletter
Join our exclusive community! Subscribe to our newsletter
and gain insider access to cutting-edge business insights and trends.
Thank you for subscribing! We can't wait to share our latest news and updates with you. Get ready for exciting content in your inbox.