Back to Business Ideas Categories
24 Construction Business Ideas
Written by: David Lepeska
David has been writing and learning about business, finance and globalization for a quarter-century, starting with a small New York consulting firm in the 1990s.
Published on July 13, 2022
Updated on October 2, 2023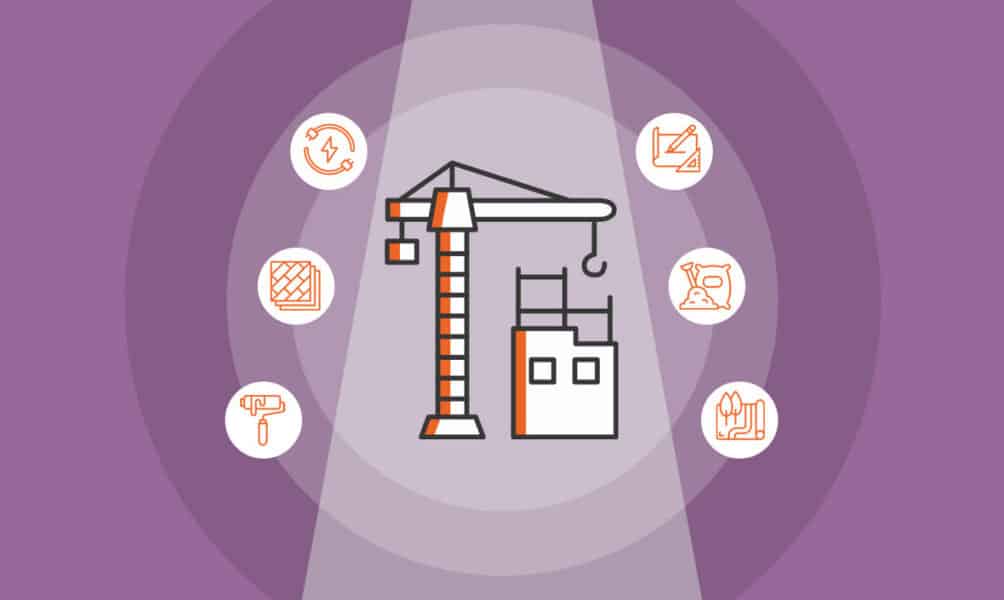 As the US economy regains strength in the wake of the pandemic, the construction industry is anticipating strong growth with plenty of opportunities, thanks in part to the government's massive infrastructure bill. The industry is not limited to carpentry and actual construction — it also involves maintenance, renovations, repair and more.
Construction-related businesses include interior design, plumbing, house painting, woodworking, landscaping and beyond. Check out our list of profitable construction business ideas and begin your entrepreneurial journey!
1. Lawn Care
Are you a green thumb with an entrepreneurial spirit? If so, a lawn care business might be the perfect venture for you. It's not construction, but it is definitely construction-adjacent. The market has grown significantly in recent years, thanks to the real estate boom, and is forecast to keep expanding in the years ahead. In addition, all lawns need care sooner or later, which is why this is a $100 billion industry in the US alone. Put it together, and there's little doubt this market offers real opportunity.
Of course, you'll need to stand out in order to attract clients, and deliver top-quality service to keep them. This means you'll have to invest in the latest lawn mowing and maintenance equipment as well as a strong marketing campaign across social media, various online platforms like TaskRabbit and Angie's List, and your local community. But if you're able to do all this right, and get the necessary licenses, you'll soon be rolling in the green — and we're not talking about grass.
2. Landscaping
Much like lawn care, if you love working on your yard and spending time outdoors, you might consider starting your own landscaping business. Boosted by the recent real estate boom, landscaping and lawn care have seen steady growth in recent years. That expansion is expected to continue, so now's an excellent time to get in on the action and ride this wave to success.
You could offer a wealth of services, from designing yards and gardens to tree planting, trimming, mowing and more, and you could focus on residential customers or businesses, or go for broke and aim for both! First, you'll need to brush up on your landscape design and maintenance skills. Fortunately, the US government in 2019 partnered with the leading landscapers' association to launch a national landscapers' apprenticeship program to train more skilled workers.
You'll also need to invest in quality equipment, as well as a reliable truck. After that, to attract clients you'll want to build a simple, appealing website and launch some strong marketing to get the word out. From there, you should start seeing the business roll in as you enjoy the scent of freshly cut grass.
3. Concrete Supply
All that new US infrastructure is going to need a lot of concrete! Concrete is a growing $65 billion industry in the US, and it shows. You can find it in streets, sidewalks, driveways, patios, buildings, barriers and much more. And thanks to the continuing increases in new home construction and infrastructure projects, concrete is expected to be in even greater demand in the years ahead.
Right now might be the perfect time to start a concrete business, which can be very profitable. Of course, it will involve considerable planning. You'll need to get a cement-mixing truck and brush up on your concrete-making skills if you don't have much experience. Then, once you've gotten the required licenses and set up a website, you'll just need to reach out to local developers and contractors and make them an offer they simply cannot refuse.
4. Interior Design
Who doesn't want their home to be as welcoming and comfortable as possible? Especially in this pandemic era, it's no surprise that the US $17 billion interior design industry is seeing strong and steady growth. Now is a great time to start your own interior design business and help people feel more at ease in their own home. It doesn't require much investment and you can run your business from home, when you're not off visiting clients, that is.
Of course, it won't be as easy as snapping your fingers. It helps to have a degree if you want to become an interior designer, but it's not absolutely required. What is needed is a strong sense of style and a feel for feng shui. Beyond that, you'll need some good design software and a professional-looking website. You'll also need a savvy marketing campaign — maybe focused on TikTok and Instagram? — to stand out in an increasingly competitive market.
If you're able to entice just a few clients and do a fantastic job with their spaces, soon enough, everybody will be telling you, "Mi casa es su casa".
5. Home Remodelling
You love your home, but sometimes you think it might need a bit of an upgrade, right? Countless homeowners across the United States feel the same way, which is why the US remodeling industry is worth more than $110 billion. What's even better for the entrepreneur is that the industry has expanded by more than 50% in the past decade, and is looking toward continued growth in the years ahead. If you're good with your hands, you could start your own remodeling business, help homeowners build their dreams, and make a good living all at the same time.
There will be a lot of work involved, and some investment as well. You'll need a truck or work van, as well as all the relevant equipment and tools, from saws and drills to ladders, screwdrivers and more. You'll need hard workers and insurance, and you'll also need to decide which services your business will offer. Bathrooms and kitchens? Patios and terraces? Basements and rec rooms? Or all of the above.
Whichever route you choose, be sure to familiarize yourself with local laws and regulations. The last thing you want is to have your growing company stopped in its tracks by major fines and violations.
6. Painting Business
Painting may not be the most exciting line of work, but it can be quite lucrative, and demand is nearly constant due to all the ongoing construction. After a sharp slowdown during the pandemic, the US painting industry is looking at steady growth in the years ahead. With a relatively small investment you could launch your painting business from your home, take on residential and commercial jobs, interior as well as exterior, and make good money while adding a burst of color to your community.
Of course, it won't be as easy as watching paint dry. You'll need a van or truck, as well as brushes, rollers, step ladders and other equipment. And if you plan to take on bigger jobs, you'll also need to be licensed as a painting contractor by your state, which requires significant experience. But you could start out with smaller jobs, build up your experience, client list and reputation, and then once you get your license, launch your sharp new website and watch the jobs start rolling in!
7. Floor Installation
One great way to tap into the growing home improvement and construction industries is by starting a flooring business. Demand for flooring is on the rise because of a surge in home repairs and renovations after the COVID-19 pandemic. Among the popular flooring materials in the US are hardwood and engineered wood, ceramic tiles, and vinyl tiles.
The wood flooring market in North America, which includes the US, was estimated to be worth $5 billion in 2019 while revenue from ceramic tiles surpassed $20 billion in 2020. Both are expected to grow steadily through 2027, with ceramic tiles growing at a faster rate of more than 5%,
Before you get started, it's important to know that the US strictly enforces a law that prohibits illegal logging and sale of illegally harvested forest products like timber. You'll also need to adhere to the standards for ceramic tiles in the US. Once your business is legally compliant, it's to your advantage to come up with an effective marketing strategy to promote your flooring business.
8. Tile Retailing & Installation
If you're an entrepreneur with a knack for design and construction, starting a tile business could work for you. Tiles are used in many applications, from flooring and walls to countertops and backsplashes. Ceramic tile consumption in the US bounced back from a pandemic decline and increased by 15% in 2021. The market is predicted to grow further as construction activities increase.
To get started, it is important to pick a niche and choose whether to carry ceramic, porcelain, granite or marble tiles. You could also carry all types. You will need to comply with import regulations on top of the usual local regulations if you're bringing in tiles from another country. There are also national standards to follow, so check out your state's laws and regulations.
Once you've set up your shop and acquired enough inventory, implement a marketing plan to attract customers. Keep in mind that you will need to do things differently than your competitors to stand out.
9. Handyman Business
If you're good with your hands and enjoy fixing things, starting a handyman business could be the perfect fit. For one thing, you'll be doing what you love and taking care of people's problems. For another, the US handyman industry has been growing steadily for years, and by 2026 the broader home services market is expected to double! So there's clearly a real opportunity out there.
A key first step will be determining which services you will offer. In addition to repairs, you could offer maintenance, painting, cleaning, carpentry, minor renovations and more. Next, buy all the necessary tools and start advertising your services on online platforms like Angie's List.
You could also reach out to landlords, developers and residential complexes offering to provide your services at a discount. Once you've delivered great work in your first few jobs, you can bump up your rates. With any luck, you'll soon be kicking back in the office counting your cash while your employees do the heavy lifting.
10. Electrical Business
Nearly 85,000 openings for electricians are projected in the US each year through 2030, the Bureau of Labor Statistics says. If you're an electrician, now is a great time to start your own electrical business. Electricians earned more than $200 billion in 2022 and this amount is expected to steadily grow the next five years as Americans pursue renovation and retrofitting projects.
Electricians install and repair electrical power, communications, lighting, and control systems. Before you get started, you'll need to meet licensing requirements, register your business, and comply with other applicable regulations. Most states require electricians to get a license, after attending a technical school or undergoing apprenticeship. It's important to keep yourself updated on the latest technologies that increase energy efficiency.
Rising awareness of the benefits of energy-efficient technologies is driving demand for upgrades. Being up to date on the latest trends will give your electrical business a competitive edge.
11. Welding Business
Welding is one of those skills we rarely think about, but is always in demand. The US welding market is expected to grow more than 40% by 2028. So if you have some skills or are a fast learner, now is a great time to start your own welding business and start building up a reputation.
Every construction site, and many manufacturing facilities, often need a welder or two, and the US is going to be home to a lot more construction and materials manufacturing in the years ahead, thanks to the $1 trillion infrastructure bill. With minimal investment, you could run your business from home, offer your services online and drive to different job sites throughout the day.
You will of course need welding tools and equipment, as well as the appropriate licenses and permits. But as long as you have the skills, your services will be needed. So why not give it a shot and chase your welding dreams?
12. Solar Business
Are you thinking of starting a solar business? If so, you're in good company. Thanks to government incentives and greater concern about the environment, the solar industry is booming, and the cost of panels has declined more than 60% in the past decade. To top it off, there's probably never been a better time to go into business for yourself.
Before you get started you'll have a big decision to make: which aspect of solar power will your company concentrate on? You could sell solar panels, install them, sell and install, or go in another direction and build an entire solar farm. That last choice is of course the most expensive, and also requires a sizable chunk of land, preferably in a sunny place.
Whichever option you choose, you will need to meet all the licensing and regulations requirements, and after that you'll be ready to energize your entrepreneurial journey.
13. Excavation Business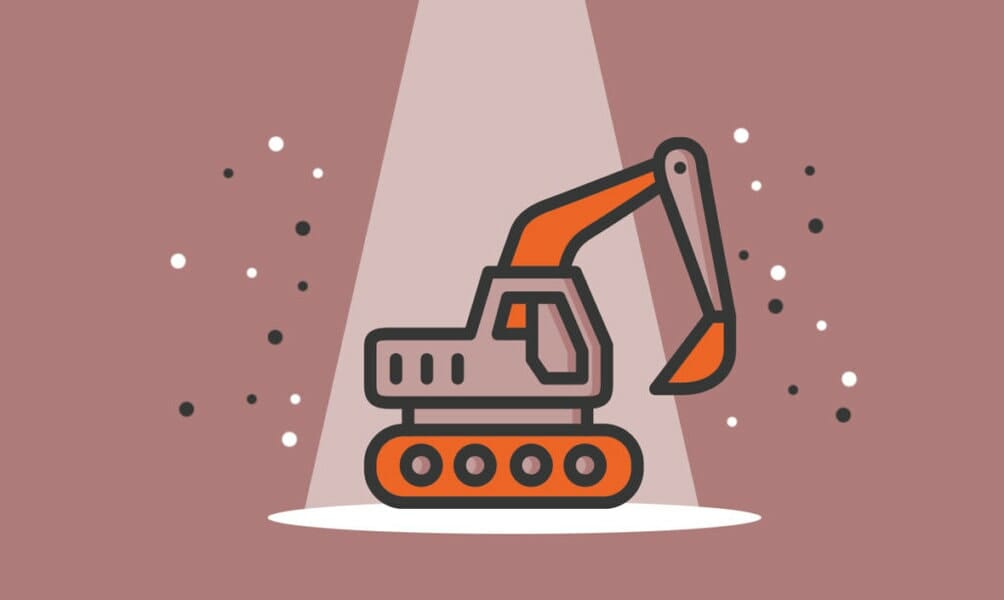 A booming construction industry is expected to drive sharp growth in US excavation services. Excavation contractors prepare the land for construction by digging trenches and foundations as well as drilling shafts. The excavation contractors industry is estimated at $80 billion in 2022 and still growing. Demand is projected to come from the private residential and nonresidential construction sector.
If you're hoping to set up an excavation business, you will need a huge upfront investment or a loan to acquire the necessary heavy equipment like bulldozers, backhoes, front-end loaders, dump trucks and others. You also need to know the licensing, permits and zoning requirements.
Once you hurdle these requirements, you'll be able to take advantage of the opportunities in the market. Whether you're starting from scratch, taking an existing excavation business to the next level, or offering your services as a subcontractor, it will take a lot of hard work and careful planning to succeed in this business.
14. House Painting
Are you thinking of starting your own business? If so, house painting may be a good option for you. The US house painting and decorating contractors industry has steadily grown over the five years to 2020. The market may have declined in the last two years because of the Covid-19 pandemic, but it is expected to rebound strongly as construction roars back. As more houses are built, demand for house painting is sure to increase.
To get started with your house painting business, make sure you have the necessary equipment and supplies. You'll need paint, brushes, ladders, and other tools and materials. Next, come up with a business plan and marketing strategy. Figure out who your target market is and how you plan to reach them. There is a lot of competition in the market, so think of ways to differentiate your services from other house painters. Expect to go through a lot of hard work and long hours in order to make it. Finally, make sure you practice safe work habits and follow all relevant safety regulations.
15. Carpentry
The US expects to create 90,000 annual job openings for carpenters through 2030 as the growing construction industry remains labor-intensive. Construction and renovation of homes, residential buildings, factories and other nonresidential structures will fuel demand for carpentry skills. Most of the job openings will arise from the need to replace workers who switch careers or retire.
If you have the skills and the tools, why not start your own carpentry business? Some states require carpenters to have a general contractors or subcontractors license, so it's important that you check out your state's licensing rules before anything else. You also need to comply with other regulatory requirements.
Once that's out of the way, it's important to come up with a marketing plan to promote your business and find clients. Keep in mind that it would be difficult to find jobs during cold months, so it's best to prepare for the lean days.
16. Roof Maintenance and Restoration
We rarely think about our roofs unless they need fixing, but the reality is that roofing is among the most crucial services a business can provide. Without a strong roof, what's the point of an office or home? This helps explain why US roofing is worth $50 billion and expected to expand more than half by 2030. That's some serious growth, and you could grab your share by starting a roofing business and providing a vital service to people in need.
The key first step will be learning how to be a roofer. There are countless online courses available to get you started, and after that you should probably do a bit of apprenticing to get your feet wet. Once that's all done you'll just need to get certified and get your roofing contractor's license, and perhaps decide which type of material you'd like to focus on. Maybe aluminum roofing? It's been gaining ground lately. Or gaining roof, one might say.
17. Woodworking
Are you good with wood? If so, this is a great time to get into the woodworking industry, which has seen steady growth in recent years and is expected to be worth nearly $5 billion globally by 2026. These days, people everywhere are interested in hand-crafted, artisanal goods, and that includes wooden rocking chairs and wooden toys.
You could start your own woodworking business from home for little investment and ride this wave of appreciation for sturdy, traditional products to serious success. Even if the trend slows down, high-quality furniture and other wooden items are always in strong demand.
To get started, there are a few key steps you'll need to take. First, you should get all the necessary tools and equipment, if you don't already have them, and brush up on your woodworking with an online class or two. Next, you'll need to decide what you'll be making: furniture, figurines and chess sets, decorative plaques and custom wood pieces, or all of the above. The choice is yours, but as long as you choose wood and are willing to work hard, you should find your way to success.
18. Tiny House Business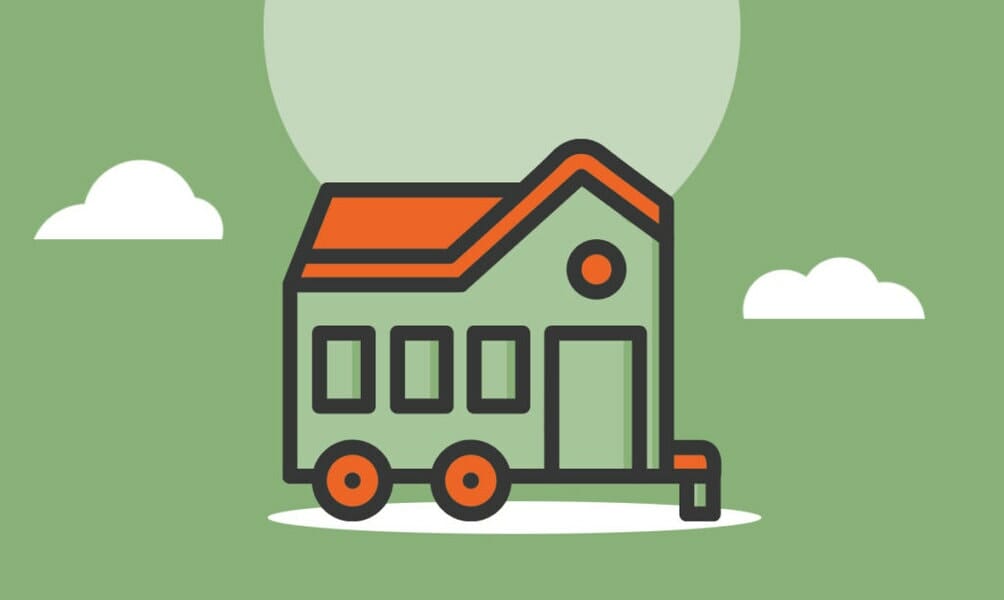 Tiny houses are cozy, cute, and increasingly popular. Imagine having everything you need within a 400-square-foot space. The tiny homes concept has been around since the 70s, but it's only recently taken off as people opt to downsize, declutter and live simply. The global tiny homes market is predicted to grow 4% per year through 2026. The forecast includes both mobile and stationary tiny homes.
Starting your own tiny house business can be a great way to achieve financial independence, but you need to decide first how to go about it. Will you rent or build tiny homes, or both? You'll need to be aware of the laws and regulations relating to tiny homes. These vary from state to state, so be sure to check with local authorities.
You should also make sure that your business adheres to the standards for tiny homes. Whichever route you choose, this is an opportunity that you don't want to miss out on.
19. Pallet Business
You probably don't think of pallets very often, but those old-school wooden load carriers represent a sizable US market that's expected to see strong growth through 2027. With more and more goods being shipped long distances, pallets are in great demand. You could get in on the action and help crucial goods get where they need to go by starting your own pallet business.
It's not as difficult as you may think. First you'll need to find an affordable, reliable source for wood and produce a few dozen pallets. Then you'll start reaching out to manufacturers and logistics firms to offer your pallets for their goods shipments. You may want to offer a discount to get your foot in the door, but once you've signed that first contract you'll be on your way to building a pallet empire. Just be sure to stay in compliance with all relevant trade and shipping regulations.
20. Cleaning Business
All that construction and renovation definitely leaves a mess, which is why a cleaning business is a great idea right now. It's one of the easiest businesses to start, and cleaning is a $76 billion industry that has seen steady growth in recent years, so the opportunity is there for the taking.
You just need some cleaning equipment and supplies and you could start offering your services on a popular app like TaskRabbit, until you set up your own website. You could offer a maid service, end-of-lease cleaning, carpet and upholstery service, or all of the above. You also have the option of working part-time at first to see how it goes before you jump in completely.
Keep in mind, cleaning is often a dirty business involving demanding work, so it's not for everybody. But if you enjoy making things look great, this could be the entrepreneurial niche for you.
21. Sawmill Business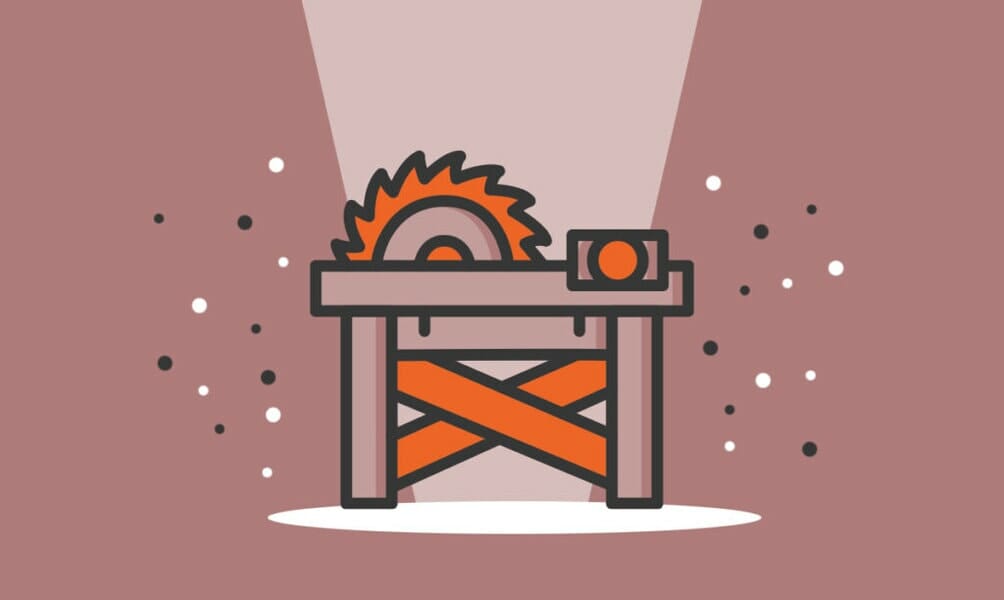 If you're looking to start a sawmill business, you're in luck. An increase in housing starts in the US as the pandemic winds down is expected to boost the sawmill industry. A sawmill business primarily supplies lumber, boards, beams, and other wood products. The US sawmills and wood production industry is worth $36 billion and demand is expected to remain stable in the next five years.
When starting a sawmill business, it's important to know what type of sawmill you want before you come up with a business plan. Will it cater to small-scale production or run large production lines? Will it be a standalone mill or will it integrate with other businesses? Sourcing is important. It's to your advantage to find a regular supplier of logs that you can process into lumber.
Once you've set up your sawmill, it's a good idea to choose the right platform for selling your products. If you understand your target market, your sawmill business could see serious profits.
22. Plumbing Business
We rarely think of our faucets, drains, and home water piping systems, but the reality is that plumbing is a massive $120 billion US industry that offers considerable opportunity. If you have some plumbing experience, or are just good with your hands and a quick study, you might want to consider starting your own plumbing company and getting in on the action.
If you're not already a plumber, you could take online plumbing courses or work as an apprentice to an established plumber. Within a few months, you should be ready to pass the test and become a licensed plumber. Once you have obtained all the necessary tools and equipment, all that's left is to build your website, list yourself with Google Business and start looking for clients in your area and on social media.
There's always somebody out there with a clogged train, leaky sink or busted pipe, so you should start booking jobs in no time. From there you'll just need to do good work, and you'll be on the road to entrepreneurial success.
23. Drywall Business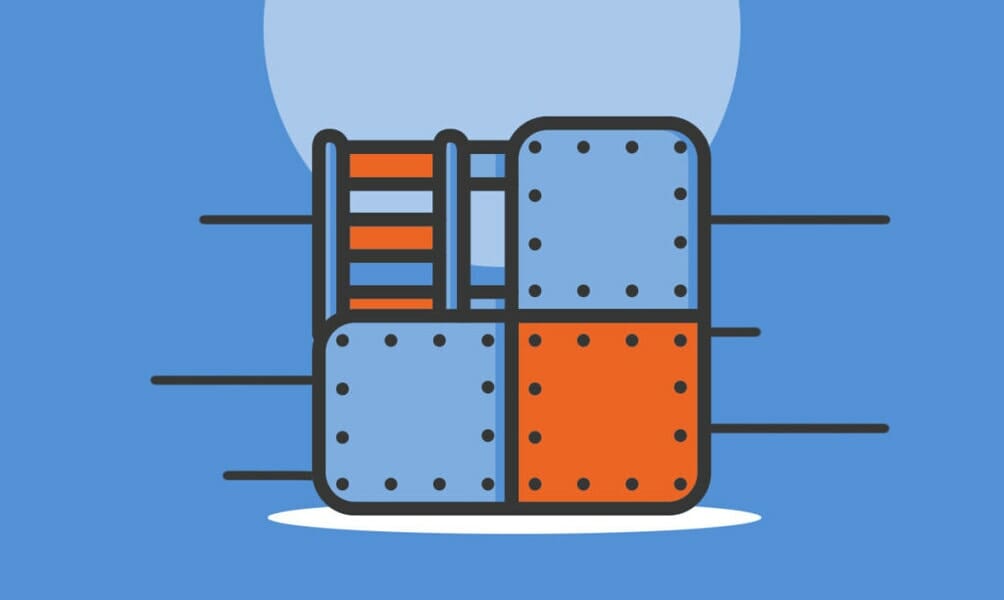 Diving into the construction industry with a focus on drywall presents a strategic opportunity for budding entrepreneurs. Drywall, which forms the backbone of interior walls and ceilings in most modern structures, remains an indispensable material in both residential and commercial projects. Starting a drywall business involves not only mastering the craft of installation but also understanding the nuances of working with different types of drywall materials, from moisture-resistant boards in bathrooms to fire-resistant variants in commercial spaces.
While the technical side of the drywall business is paramount, success in the construction sector often hinges on operational efficiencies and strong business acumen. Those aiming to establish a thriving drywall business must navigate the regulatory landscape of building codes, zoning laws, and licensing requirements. Investment in durable tools and equipment, from drywall lifts to fastening systems, will be fundamental.
24. Upholstery Business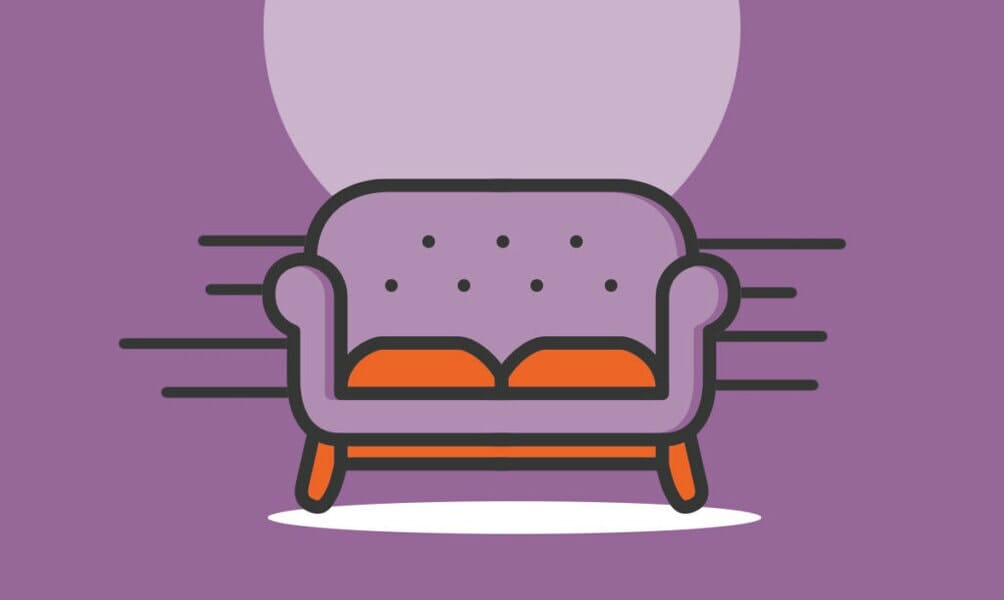 Venturing into the construction sector with an upholstery business offers a unique blend of craftsmanship and aesthetic appeal. Upholstery, the art of providing furniture with padding, springs, webbing, and fabric or leather covers, is an age-old craft that can breathe new life into worn-out or dated furniture. By mastering the intricacies of fabric selection, stitching, and furniture design, entrepreneurs can cater to a clientele looking to refurbish and personalize their interior spaces without completely replacing their existing furniture.
Starting an upholstery business requires a blend of technical skills and a keen eye for design. Entrepreneurs must invest in the right tools, ranging from staple guns to sewing machines, and continuously stay abreast of interior design trends to offer clients the most contemporary fabric choices and styles. Building relationships with furniture retailers, interior designers, and real estate agents can create a steady stream of referrals.
24 Construction Business Ideas
Lawn Care
Landscaping
Concrete Supply
Interior Design
Home Remodelling
Painting Business
Floor Installation
Tile Retailing & Installation
Handyman Business
Electrical Business
Welding Business
Solar Business
Excavation Business
House Painting
Carpentry
Roof Maintenance and Restoration
Woodworking
Tiny House Business
Pallet Business
Cleaning Business
Sawmill Business
Plumbing Business
Drywall Business
Upholstery Business
Subscribe to Our Newsletter
Join our exclusive community! Subscribe to our newsletter
and gain insider access to cutting-edge business insights and trends.
Thank you for subscribing! We can't wait to share our latest news and updates with you. Get ready for exciting content in your inbox.