Back to Business Ideas Categories
28 Low Risk Business Ideas
Written by: Natalie Fell
Natalie is a business writer with experience in operations, HR, and training & development within the software, healthcare, and financial services sectors.
Edited by: David Lepeska
David has been writing and learning about business, finance and globalization for a quarter-century, starting with a small New York consulting firm in the 1990s.
Updated on October 2, 2023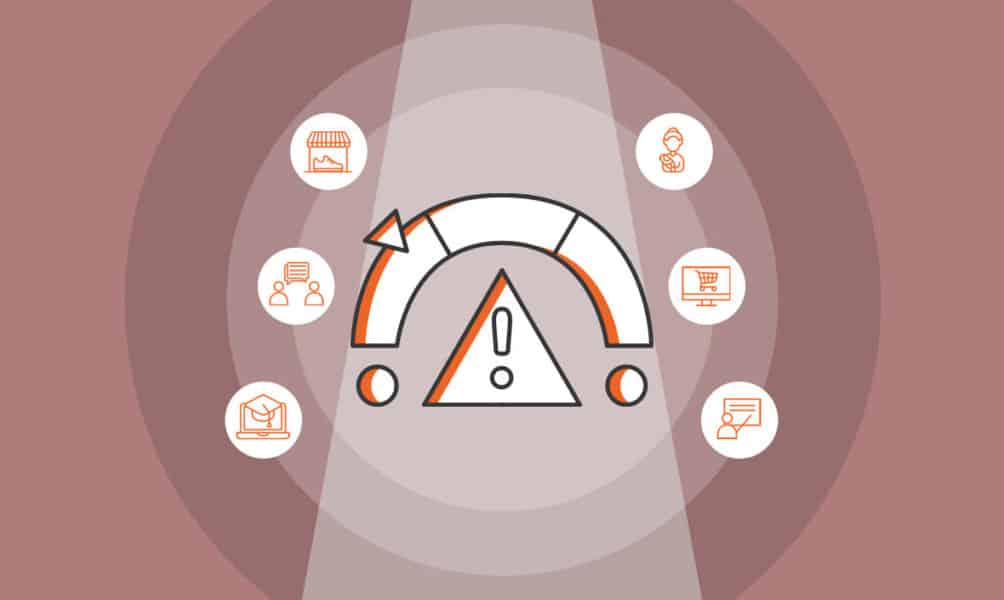 28 Low Risk Business Ideas
Consulting Firm
Event Planning
Virtual Assistant Service
Online Courses
Podcast
Multi Service Business
Tutoring
IT Consulting
Dropshipping
Babysitting
Blog
Non-medical Home Care
Sneaker Reselling
Freelance
Handyman Business
Greeting Card Business
Photography
Resume Writing
Errand Running
Dog Walking
Chocolate Business
Professional Organizing Service
Gift Basket
Health Coaching
Copywriting
Dog Training
Nutrition Business
Personal Shopper
It's likely to require a lot of hard work, but it is possible to start a low-risk business that has serious potential even with a minimal initial investment. You could get into greeting cards and balloons, event planning, pest control or health and nutrition coaching, or start DJ'ing, running errands or personal shopping.
Just remember that it won't be cutting corners, but providing an excellent good or service, driving customers to return and refer your business to friends and colleagues, that will be key to your success.
Check out our list of low-risk business ideas below to get started.
1. Consulting Firm
Business is revving back up as the pandemic recedes, and one of the industries best positioned to take advantage is consulting, which is worth more than $250 billion in the US and recorded strong growth in 2021. If you have an area of expertise — finance and budgeting, technology, operations, or management — you could start up your own consulting firm and help businesses improve their efficiency and profitability while also making a good living.
Starting a consulting business is difficult, and will require hard work and determination, as well as a decent amount of red tape. Beyond building up a strong network and reliably providing value to your clients, a key element of your success will be understanding what sets you and your firm apart from your competitors and finding ways to promote that message to your target market and deliver on your promise. Accomplish this and you'll soon build a reputation and, with a bit of luck, seven-figure revenues.
2. Event Planning
The biggest events — weddings, reunions, graduation parties — are often moments that people never forget. You can play a key role in making memories for countless people by starting your own event planning business. As the pandemic recedes, the industry has been growing fast and is now worth $3 billion in the US alone, so the opportunity is real. If you enjoy organizing and planning, this could be the perfect venture for you — and now's a great time to do it.
More and more people are looking to plan long-delayed major events, from weddings to reunions to memorials and more. You can grab a piece of this growing market with a bit of training, confidence and organizational skills. Starting an event planning business requires little investment, and event planners often make 15-20 percent of the total cost. So just imagine how good you'll feel working from home while planning a $100,000 wedding reception!
3. Virtual Assistant Service
The job didn't even exist 20 years ago, but now, thanks to new technologies and the sharp increase in remote work during the pandemic, the virtual assistant industry is booming. After years of strong growth, the market is expected to be worth more than $4 billion by 2025. That means now is a fantastic time to start your own virtual assistant business.
To be clear, we're talking about a human, not a digital or AI-powered, assistant, who provides administrative, technical, and creative services to clients remotely, via the internet. If you have a strong business skillset, you can get started with a minimal investment and run the company out of your own home while serving clients anywhere in the world. You could also add more skills over time, increasing your revenue streams and the rates you're able to charge.
With hard work and a bit of luck, you'll soon be helping businesses run more smoothly and efficiently while making good money for yourself.
4. Online Courses
Thanks to video conferencing apps, e-learning and online courses are becoming more popular and seeing explosive growth. The global online courses market exceeded $250 billion in 2020. It is expected to expand four-fold and reach $1 trillion in revenue by 2027. If you're an expert in a certain field, then you can start an online courses business and help educate the world while making some cash.
Before you can launch your business, it's important to keep yourself updated with the latest trends such as the use of artificial intelligence and virtual reality in conducting online classes. Integrating these in your online course programs and providing engaging content can spell the difference for your business.
You can start small and run your business from home. You just need a PC or mobile device, fast and reliable internet connection, a compelling website, and a creative marketing plan to attract clients. With these in place, your online courses business will surely attain success.
5. Podcast
The number of Americans who listen to podcasts is seen to increase by around 5 million each year through 2024. Most of the podcast listeners are millennials and their most preferred podcast providers are Apple iTunes and Spotify. Podcasts are digital audio files that are used mostly for entertainment. These can also be used for educational purposes as well as for branding and raising awareness of major issues.
Starting your own podcast can be daunting, but if you can get your podcast on iTunes or Spotify, you can immediately engage millions of people not only in the US but also worldwide. Podcasts on iTunes may be streamed or downloaded on Apple devices while those on Spotify are available on both Android and iOS, desktops, smartphones, smart TVs and even gaming consoles.
Submitting your podcasts for upload on iTunes or Spotify is easy, but the challenge is getting an audience to listen to you since you'll be competing against popular podcasters with tens of thousands of loyal listeners.
6. Multi Service Business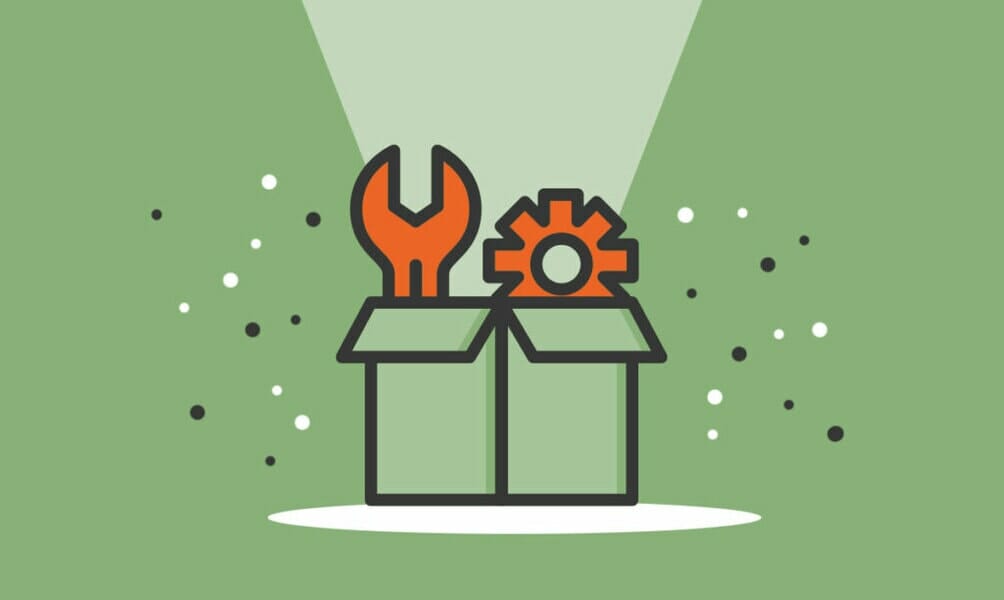 Want to set up a business but not sure what services to offer? Why not set up a multi-service business? For example, you can start with handyman services. Annual spending for these services is estimated at $4.5 billion in the US. Another is a concierge service that will help individual and institutional clients carry out time-consuming tasks and errands. Your multi-service business could serve as a one-stop shop that offers a variety of services so that customers don't have to hop from one service provider to another.
Before you set up a multi-service business, it would be best to check out the market and find out what services are still needed. By making these and other complementary services available, you will be offering convenience to your customers and most likely gain their loyalty. The most important step is building your brand of service. You should have a clear vision of your brand and identity to be able to draw up an efficient marketing strategy.
7. Tutoring
Do you have an area of academic expertise? Maybe you're great at math, deeply familiar with science, or obsessed with language and literature. Even if you're not a subject expert, but simply good with children, now's a great time to consider starting a tutoring business.
The industry took a hit during the pandemic, but today many tutors are embracing virtual instruction and tutoring is expected to see steady growth in the years ahead. As a result, you're now able to run a tutoring business almost entirely from home, all while helping children to learn and excel and making a good living.
Starting a tutoring business is not terribly complicated. If you have teaching experience or some proof of your expertise, you mainly need a good computer and you can start offering your services on a variety of online platforms, like ClubZ or eTutorWorld. With a bit of marketing on social media, you should be able to attract a few clients and start building your tutoring empire.
8. IT Consulting
As our world becomes increasingly digital, it's no surprise that more and more businesses need guidance and insight on how to adapt and take advantage of this new technological landscape. This helps explain why IT consulting in the United States has been growing fast and is already worth more than half a trillion dollars. The industry is expected to expand further in the years ahead, which means now is a fantastic time to start your own IT consulting firm and get in on the action.
The crucial element is expertise. If you have a computer science, IT or engineering degree and have spent a few years doing related work at a respectable consulting or tech firm, you have the resume needed to become an IT consultant. You'll need to build a strong website and register your business, but you could soon be offering your tech insights to top businesses. Provide quality consulting for the first few clients, and you'll be well on your way to building a reputation, getting some referrals and being a successful entrepreneur.
9. Dropshipping
Dropshipping is an increasingly popular business model in which online stores sell products without carrying inventory. Instead, when the shop owner receives an order, she simply contacts the supplier and relays the product order, which is then shipped directly to the customer. Already, advanced dropshipping apps like Oberlo have begun to emerge, allowing business owners to simultaneously offer a variety of products from several different suppliers.
The market is growing fast and offers great opportunity for the bold entrepreneur. Yet because a dropshipping business is relatively easy and inexpensive to launch and operate, the competition is getting intense. In order to stand out, your dropshipping business will need to offer either uniquely appealing products or, more likely, a one-of-a-kind customer service experience, from order placement through delivery. 
10. Babysitting
If you think babysitting is just for teenage girls, think again. It's a chance to make good money while making a real difference — helping out families in need and shaping and caring for young minds. It can also be a lot of fun! What could be better than that?
Childcare is a growing industry that offers a variety of opportunities for the entrepreneur. You could babysit in your free time to add another income stream, or you could go full-time and launch a babysitting business that offers all-day care and nannying. Your first step should be to register with your local government as a provider of childcare services, and once that's done nail down your service offerings and prices and start your marketing.
You could reach out to friends, family, acquaintances and work colleagues, making clear your reliability and availability. Once you've gotten a client or two, jump on social media and start hyping your babysitting skills on Instagram, Facebook, Twitter and beyond. You could soon have so many customers you'll have to turn some away! That's the best kind of business problem.
11. Blog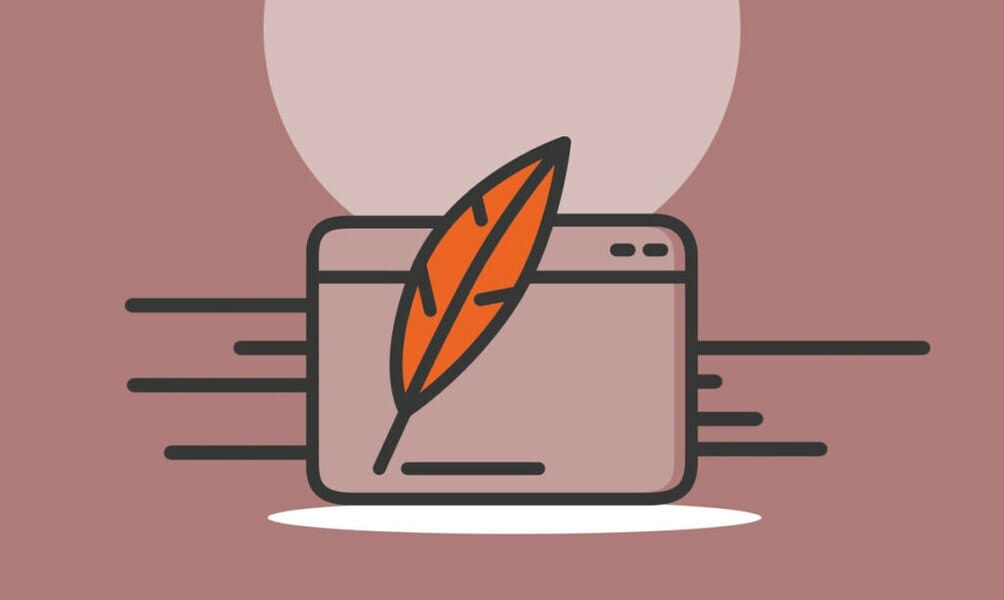 In the podcast era, you might have thought that blogs had gone out of style. You would be wrong. The internet is home to more than 600 million blogs, more than 2 million blog posts go online every day, and after years of steady growth, the US is home to about 32 million blogs. Substack, the blog and newsletter platform, recently passed one million subscribers. As a result, there is real opportunity for a bold entrepreneur looking to start a blog business and get in this massive market.
It requires minimal investment. All you really need is a reliable computer and decent wifi. The major hurdle is coming up with a concept, an objective or mission for your blog business. You might choose generating funds to feed hungry children or delivering crucial news to the people of your city or state. Once you've found your niche, you'll need to reach out across your network, LinkedIn, Facebook, Instagram and beyond, looking for all those who write on related subjects and asking them to get on board. You could offer discounts, incentives, or rewards to sweeten the deal.
Once a couple of accomplished bloggers sign on, the paid advertisements will start rolling in and you'll be on the road to success in the blogging business.
12. Non-medical Home Care
As the massive Baby Boomer generation ages and needs more daily assistance, the non-medical home care market is growing fast. It's already worth nearly $300 billion globally and expected to see strong 8% growth in the coming years. If you like helping people, you could start your own home care business and improve people's lives while also making a good living. That's a win-win!
Of course, you'll need to do a bit of work to get there. First, your state may not require licensing for non-medical home care. Check with your state for details. If you don't need a license, it's still a good idea to get a bit of training, even from an online platform like Care Academy.
Next, your business will definitely need reliable insurance in the event of any incidents, so be sure to get that. Finally, just register your business and start offering your services on home care platforms and services sites like Angie's List. With a bit of luck, determination, and strong marketing, you'll be caring for people in no time, and building a successful business.
13. Sneaker Reselling
Sneakers are so hot right now that some are saying they're a better investment than gold! The global sneaker resale market that was worth $6 billion in 2019 is set to be worth $30 billion by 2050 — that's lightning-fast, five-fold growth in just over a decade. Driving this trend is the way millennials and Gen Z'ers increasingly see sneakers as work-out wear, style choice and even a long-term investment. India, and its sneaker-loving population of 1.3 billion people, is also contributing.
You could ride this wave by starting your own sneaker reselling business and cashing in. You don't even have to rent out and open a shop. You can run your business from home and sell online to customers all over the world. You will, however, need an appealing and easy-to-use website, and all the required licenses and permits to sell in the US and internationally. Last but not least, you will need some inventory to get started. So if you don't already have a nice collection of vintage sneakers, you might want to get out there and start checking out eBay, Etsy and other online marketplaces for good deals.
14. Freelance
Around 60 million Americans are now doing freelance work and contributing $1.2 trillion to the US economy. If you're skilled in writing, graphic design, IT, accounting, administrative services, marketing, and business consulting, you can start your own freelance business. Plenty of opportunities are available as demand for freelance services is expected to grow 14% by 2026.
Before you get started, it's important to understand that the gig economy is becoming competitive and that some jobs pay more than others. You should also know that most freelance workers don't get the usual perks and privileges granted to regular employees. If you work for global clients, cultural differences may present a challenge.
Startup costs for a freelance business are minimal. You can work from home or remotely from anywhere in the world as long as you have a laptop and a stable internet connection. But it's important to build your personal brand and expand your network in order to find clients. If you play your cards right, your freelance business can be very profitable.
15. Handyman Business
If you're good with your hands and enjoy fixing things, starting a handyman business could be the perfect fit. For one thing, you'll be doing what you love and taking care of people's problems. For another, the US handyman industry has been growing steadily for years, and by 2026 the broader home services market is expected to double! So there's clearly a real opportunity out there.
A key first step will be determining which services you will offer. In addition to repairs, you could offer maintenance, painting, cleaning, drywall, carpentry, minor renovations and more. Next, buy all the necessary tools and start advertising your services on online platforms like Angie's List.
You could also reach out to landlords, developers and residential complexes offering to provide your services at a discount. Once you've delivered great work in your first few jobs, you can bump up your rates. With any luck, you'll soon be kicking back in the office counting your cash while your employees do the heavy lifting.
16. Greeting Card Business
Although it's more convenient now to greet family and friends through digital cards, many Americans are still buying and sending traditional greeting cards. These are, after all, still one of the most popular forms of communication. If you are creative and have a way with words, starting a greeting card business may be the perfect opportunity for you! Demand may no longer be as strong because of digital cards, but the greeting card industry in the US is still worth around $7 billion. It's a huge market that's packed with opportunities.
You can start a greeting card business from scratch. To minimize your overhead costs, you can start off with online sales and follow up with a brick and mortar store once your business has grown big. Branding is important, so it's important to develop your own brand personality and be consistent with the quality of your cards. A greeting card business can be rewarding and lucrative if you are willing to put in the work.
17. Photography
Are you an amateur photographer who loves snapping great images? Photography in the US is an $11 billion industry expected to see steady growth in the coming years, so now would be a great time to stretch your entrepreneurial wings and give it a shot. You could start your photography business from home and give the world beautiful photos while also making a good living.
A crucial step will be finding your photographic niche. There's a wide array of subjects to choose from. You could focus on personal portraits, fashion and culture photography, news and celebrities, or travel, nature and wildlife. Assuming you already have a professional-level camera, you'll just need some great editing software and to build a website showing off your portfolio and listing your prices and services. With a bit of talent and determination, you could be snapping your way to success in no time!
18. Resume Writing
You might be surprised to hear it, considering the popularity of work-related social media platforms like LinkedIn, but resume writing is still big business. Countless college graduates and established professionals alike remain unable to create an appealing, strongly written resume and are willing to pay good money — up to $300 or more — for a quality CV. If you're a perfectionist with strong writing skills, you could start your own resume writing business and help people find the jobs of their dreams while helping yourself find some serious success.
You could start by reviewing some of the countless free online resume writing courses and brushing up your skills. Then you could reach out to a few friends and acquaintances and offer your resume writing services for free, or at a steep discount. Then, assuming you deliver quality work, they'll provide you with testimonials and positive reviews and you'll be on your way. Just be sure to keep your rates reasonable at the start, then you can increase as you build your brand, establish a reputation and add more and more skills.
19. Errand Running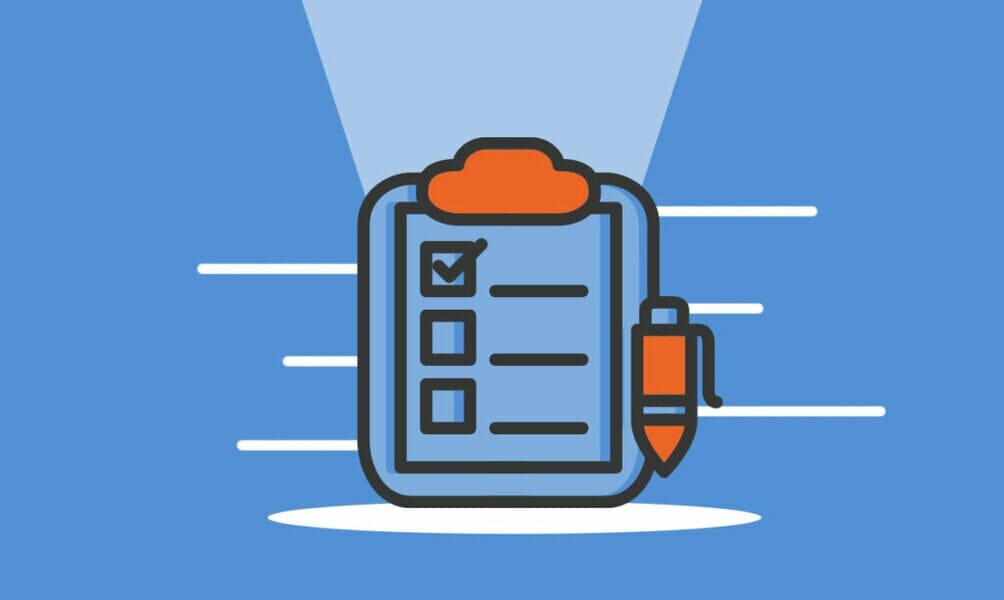 Busy executives who don't have time to do everything by themselves and older adults who find it hard to move about are among your potential clients if you're looking to start an errand running business. Just focusing on the older population provides the errand services industry a huge potential customer base. There are more than 50 million Americans aged 65 years and older.
So what does an errand runner do? You take or pick up clothes from the cleaners, fill the car with gas, pick up a prescription refill, and do other daily tasks. You might want to just focus on a few services and develop your own niche, or you can do whatever your client asks you to do. It will be a matter of time management and you will have the flexibility to set your own schedule. You will need to research the market, though, and find out the prevailing rates. Most errand runners charge by the hour instead of by task.
20. Dog Walking
Would you believe that dog walking is a billion-dollar industry in the US? It's true, and the pandemic deserves some of the credit, because so many people stuck at home for months on end needed company and decided to get themselves a dog. All those dogs, of course, need to be walked, which means demand for dog walking services is strong and on the rise. If you love dogs, you could start your own dog walk business and help people care for their pets while making a good living, getting some exercise and enjoying yourself! It's a win-win-win.
Of course, it's not as easy as giving a dog a bone. You will most likely need to register with your local health department and get insurance, to help you in the event of any accidents or incidents. But beyond that, you'll just need to offer your services on social media and online platforms like Rover.com and deliver excellent dog walking services to your first few clients. Once you establish a brand and start getting referrals, you might find yourself with too many dogs, and too little time!
21. Chocolate Business
Global consumption of chocolate, one of the most popular treats, is forecast to hit $200 billion by 2028. Setting up a chocolate business now holds a lot of potential for success. Chocolates have been associated with several diseases, but these have also been found to provide multiple health benefits. It has been found to boost levels of serotonin, which is also known as the happy chemical because it lifts up a person's mood. Dark chocolate especially has been found to prevent depression.
Before you start a chocolate business, it's a good idea to decide which segment you'll focus on. Will you be selling different types of chocolates and chocolate-based confectionery products? You can also make the chocolates yourself, but you'll have to decide what type of chocolate to make and how much you want to produce. Just make sure you will be offering something new and exciting to the palate so you can easily market your product.
22. Professional Organizing Service
All of us could use a bit of Marie Kondo now and then, which is why the US home organization market has doubled in the past 15 years to $12 billion and is still seeing steady growth. If you have a knack for organization, you should know that right now is an excellent time to start your own organizing business. You could work from home for a minimal investment and make good money while helping people go from chaos to calm.
Some professional organizers focus on closets, others on garages and storage spaces, while still others focus on at-home workspaces. Some organizers even go corporate and help businesses organize their desk set-up, filing systems and office supplies. It's important to establish the services you'll offer before you begin your marketing efforts. Once you know which type of organizing you'd like to do, you could start offering your services on a platform like Angie's List and start helping people simplify their lives. Ahhh, I feel less stressed already.
23. Gift Basket
One can never go wrong with a gift basket of wine, fruits, food, or flowers, whether it's given to family, friends, or colleagues. It's an excellent choice if you don't know what the recipient likes or if you're sending to multiple recipients.
The versatility of gift baskets has kept demand high over the years, especially from the corporate sector. The US corporate gift market is predicted to cross $300 billion in revenue by 2024. If you're an artistic entrepreneur, why don't you grab this opportunity and start a gift basket business? It's a great way to use your creativity and sell something that people will love.
Before you get started, it's to your advantage if you choose a niche and craft your marketing strategy. Having a strong online presence is crucial to your success, so it's a good idea to start developing your website and social media accounts as soon as you decide on your branding strategy. Of course, it's important to make your business legally compliant so you need to work on your regulatory requirements as well.
24. Health Coaching
Allied health professionals who wish to start their own health coaching business are in luck. Demand for health coaches has been growing in the US as six in 10 American adults suffer from at least one chronic disease like heart disease, diabetes and cancer. The risk factors for chronic diseases can be reduced through lifestyle changes.
A health coach helps clients find the motivation to implement these lifestyle changes and improve their health. As of 2021, the health coaching industry in the US has developed into a $7 billion market with a strong growth outlook.
In order to become a health coach, you will need a degree in nutrition, nursing, psychology or other allied health programs. You may want to check with your local authorities whether you also have to get certified or apply for a license before you can start your business. It's a good idea to plan ahead on how you will find clients and market your services to make sure your health coaching business succeeds.
25. Copywriting
Can you whip up a compelling article under time constraints? If so, you may want to consider starting a copywriting business. Copywriting can be a lucrative and rewarding career, and it's an ideal business for entrepreneurs who are creative and have a strong command of the English language. Demand for copywriters is high as their services are considered essential in marketing and advertising. More than 15,000 job openings for writers, including copywriters, are expected each year through 2030 in the US.
The biggest barrier to entry is finding clients, but it shouldn't be difficult. Consider building your personal brand on social media by using captivating headers with great text and visuals, regularly sharing content, and keeping your posts positive and engaging. If you want to work with more than one client at a time, start by building your client list and your portfolio before taking on new projects. With a lot of creativity, you're ready to begin your copywriting business.
26. Dog Training
Owning a dog can be a lot of work. They need to be fed, walked, trained and occasionally entertained. Many dog owners simply don't have the time or patience to deal with training their pet, and turn to professionals for assistance. If you love spending time with dogs, starting your own dog training business could be a great way to make a living while enjoying quality time with lots of cuddly canines. And now is the perfect time, since dog ownership spiked during the pandemic, as people sought the comfort of pets while stuck at home.
Dog training is a growing industry already worth a quarter of a billion dollars, and you can get in on the action with just a few relatively simple steps. You could even run your business from home, and do your training in the local park. But you will need to make sure your skills are up to par, and there are a lot of online courses to help you brush up your skills before you take the certification test.
Next, you'll need to build a website offering your services. Finally, you'll need to reach out to pet owners on platforms like Facebook and Instagram and market your new business. Once you get that first client, you just need to deliver, and the referrals and money should start rolling in.
27. Nutrition Business
Obsessed with counting calories? If so, a nutrition business might be perfect for you. Nearly 6,000 dietitians and nutritionists are needed each year through 2030 in hospitals, nursing homes, clinics, and government offices across the US. Globally, the billion-dollar human nutrition market is expected to continue growing due to rising health awareness among consumers and the surging demand for dietary supplements.
If you've been thinking about starting your own nutrition business, there are several ways to do it. You may provide outsourced services to hospitals and nursing homes, or set up your own nutrition center and be your own boss. You just need to check out the licensing requirements and government regulations before you start operating. Pick a niche and stick to it, whether it's dietary supplements, food and beverages, or infant nutrition. If you're passionate about what you do and dedicated to helping others achieve their nutritional and other health goals, you'll find your nutrition business fulfilling and financially rewarding at the same time.
28. Personal Shopper
A surge in online shopping has opened plenty of opportunities for personal shoppers. At Walmart, for example, the number of personal shoppers has more than doubled. If you've mastered some shopping skills, you might want to grab this opportunity to start a personal shopper business.
Personal shoppers make money by shopping for other people. They usually shop for clothing and accessories, although they can also shop for groceries and other essentials. In the US, there are more than 33,000 personal shoppers and the number is increasing.
Before you get started, it's important to assess your shopping skills, such as putting outfits together that look great, negotiating for the best prices, keeping track of sales and discounts, and more. It's to your advantage to identify your target market. Some personal shoppers provide services directly to their clients while some work for stylists, department stores, and supermarkets. More Americans are turning to personal shoppers for their needs, so it's time to brush up on your shopping skills and make some cash.
Comments