Back to Business Ideas Categories
20 Best Business Ideas In Virginia
Written by: Esther Strauss
Esther is a business strategist with over 20 years of experience as an entrepreneur, executive, educator, and management advisor.
Edited by: David Lepeska
David has been writing and learning about business, finance and globalization for a quarter-century, starting with a small New York consulting firm in the 1990s.
Updated on October 2, 2023
20 Best Business Ideas In Virginia
Graphic Design
Real Estate
Manufacturing
Health Care
Internet Service Provider
Retail
Security
Handyman Business
Pool Service Business
House Painting
Subscription Box Business
Food Cart
Hotel
Cosmetics
Spa
Massage Therapy
Boat Rental
Fitness Center
Drone Business
Tiny House Business
Virginia is the US' leading data center market, and has an emerging unmanned systems industry, a diverse manufacturing sector, and strong logistics. The Old Dominion state is home to many successful corporations and several federal research labs, creating a vibrant life sciences sector.
If you're looking to start a business in Virginia, consider opening a spa, massage parlor, food cart, or design firm. Explore our extensive list of fantastic Virginia business ideas to see if anything excites you.
1. Graphic Design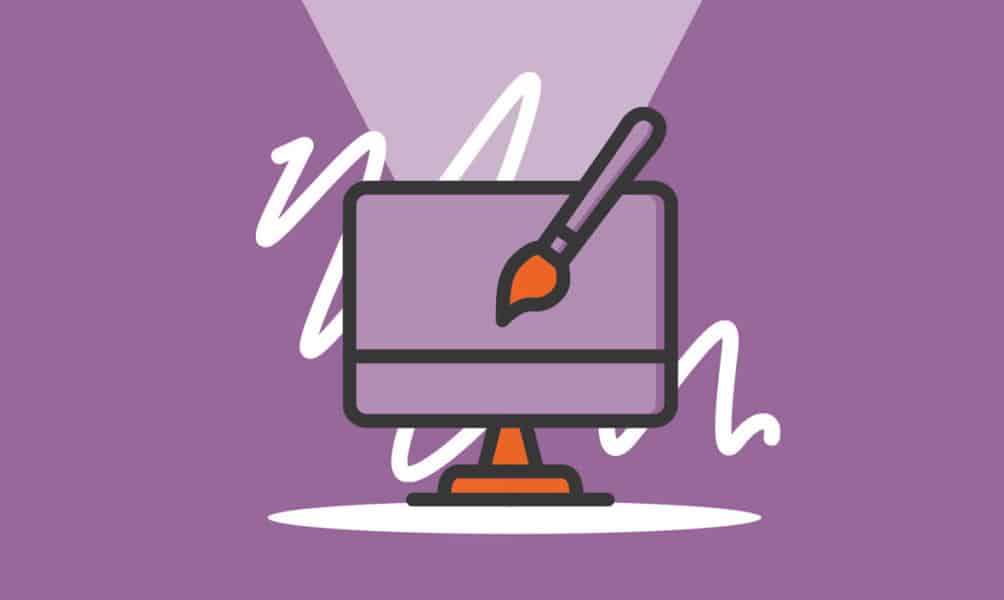 Strong graphic design is a crucial element of nearly every business's branding and marketing, which is why it's always in great demand. After years of steady growth, the US graphic design industry is worth nearly $14 billion and offers real opportunity for the bold entrepreneur. You could start your own graphic design business from home and work with clients around the world, generating good money and turning your creative passion into a successful career.
You will, however, need to have a strong creative streak and some skill and experience with graphic design software and tools. If you don't have a relevant degree, you could brush up on your graphic design skills by taking courses at an online platform like Udemy. Next, it's a good idea to research the market, see what sort of graphic design is trending lately, and keep an eye out for a market gap that might fit your skillset.
Understanding and clarifying what you will offer, which businesses you are targeting and how you'll stand out from the competition will be crucial to your success.
2. Real Estate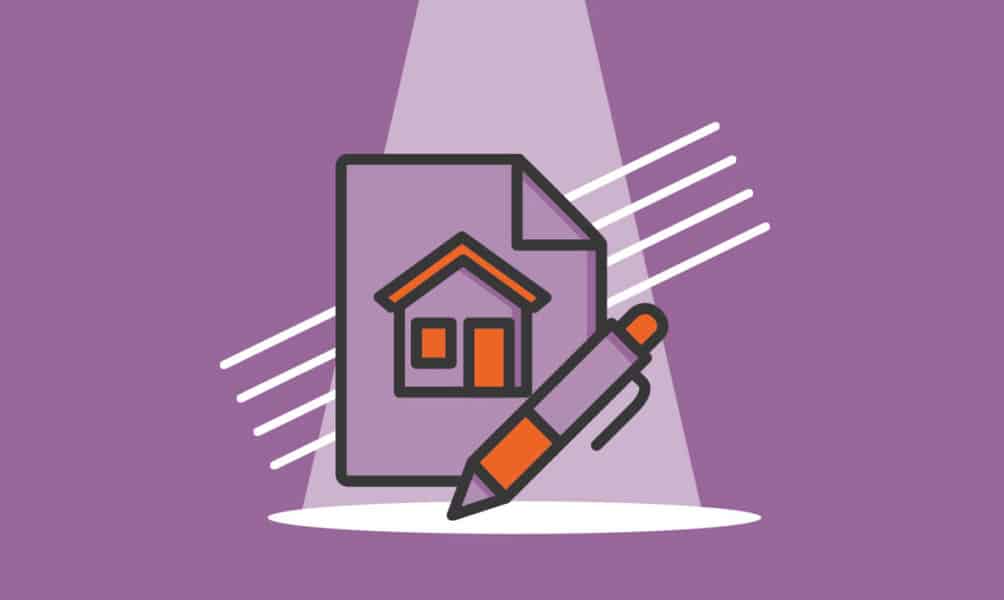 The US real estate market has been booming in recent years, and is now worth nearly $400 billion and expected to see further growth in the years ahead. As an entrepreneur, you're always on the look-out for new opportunities. Right now, with sales totals and home prices at record highs, real estate ranks among the largest and most promising markets. And best of all, you'll be helping families settle down and build homes and communities.
Of course, starting a real estate business isn't as easy as getting out of bed. You'll need to educate yourself about the market and obtain a real estate agent's license. You'll need to familiarize yourself with the relevant online tools and information to keep you updated on market trends and find a local broker to partner with. Finally, you'll need to set up a website and successfully market your abilities in order to stand out in a crowded marketplace.
All that done, you'll be ready to start building your real estate empire.
3. Manufacturing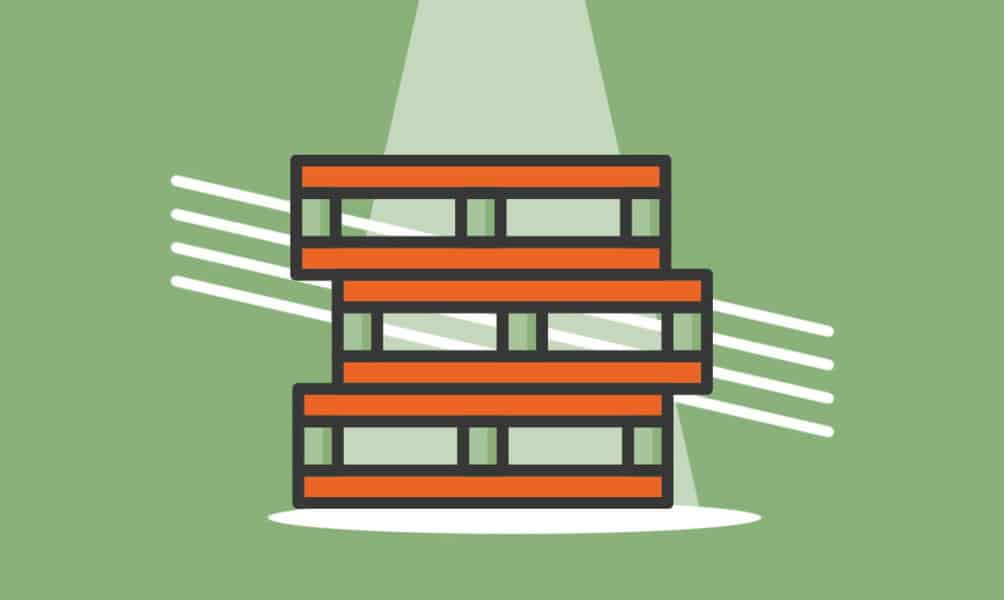 A great deal of manufacturing has moved overseas in recent decades, but US manufacturing is still an $8 billion industry that has seen steady growth in recent years. Manufacturing businesses can be extremely profitable, but they also require a lot of planning and hard work.
The first step is to decide what you're going to produce. Do some market research and see which products are selling well and where there may be a market gap. You should keep an eye out for products that are more affordable to manufacture or offer a significant markup and strong profits. Next, you'll need to rent or purchase a manufacturing facility, preferably in an out-of-the-way location to keep costs low. Once you start making your products, you'll need to have them tested and certified and acquire all the necessary licenses and permits.
Finally, you'll be ready to launch a marketing campaign that, with a bit of luck, should start bringing in orders and put you back in the black.
4. Health Care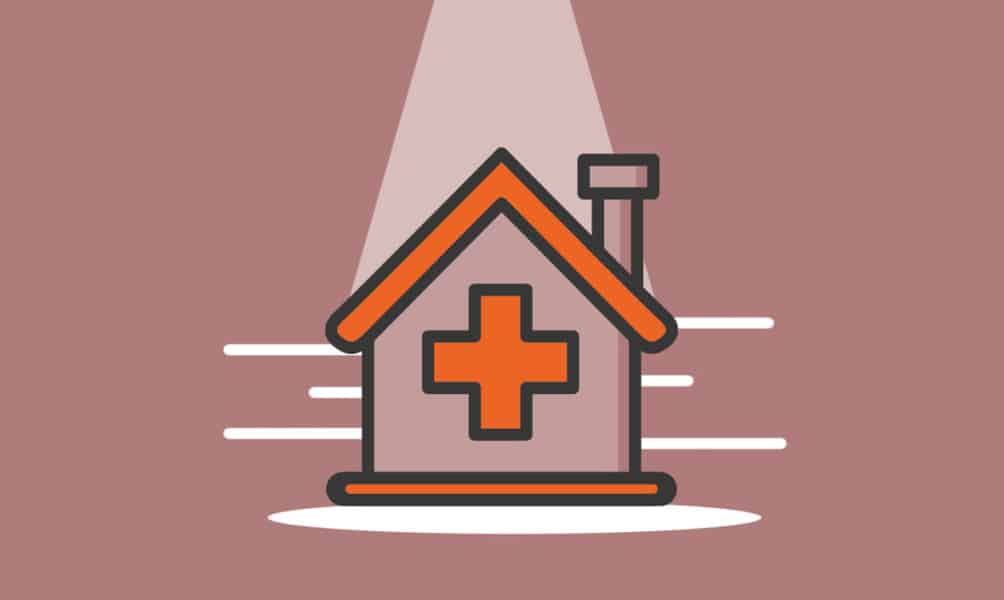 Thinking of setting up a health care business? You're on the right track. By 2030, the number of US adults age 65 and older will exceed 60 million. This means increased health care spending. Which segments are booming, you might ask. Profits are growing fastest in medtech and health care IT.
So what are you waiting for? Now's the time to start a health care business. Take the first step by finding a niche to focus on. Make sure you have the necessary permits and licenses, whether you're thinking of starting a medical practice, home health care company, or something else. You'll also need to decide on a value proposition that will set you apart from the competition and bring in steady business.
5. Internet Service Provider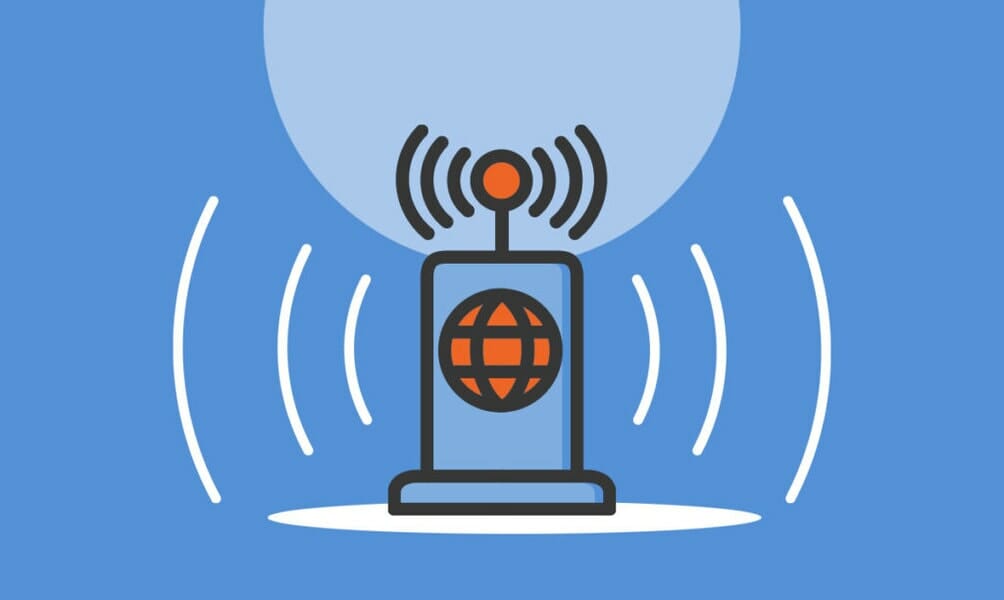 With the world's digital transformation, the internet has become an essential service. Globally, internet service providers earned about $450 billion in 2020. The market is still growing and there are plenty of opportunities even for new players, so you might want to start setting up an internet service provider business now.
Whether you are looking to start small or compete with the giants, you will need to install servers, cable lines and other equipment. It's a good idea to do research and find answers to frequently asked questions like, how much investment do you need, how will you raise funds, what are the legal and technical issues, and how to find customers.
Some people do not think that the internet is something they can make money from because it is too easy for people to switch between networks. But if you know how to position your products and services correctly, then it will be much easier for people to stick with you.
6. Retail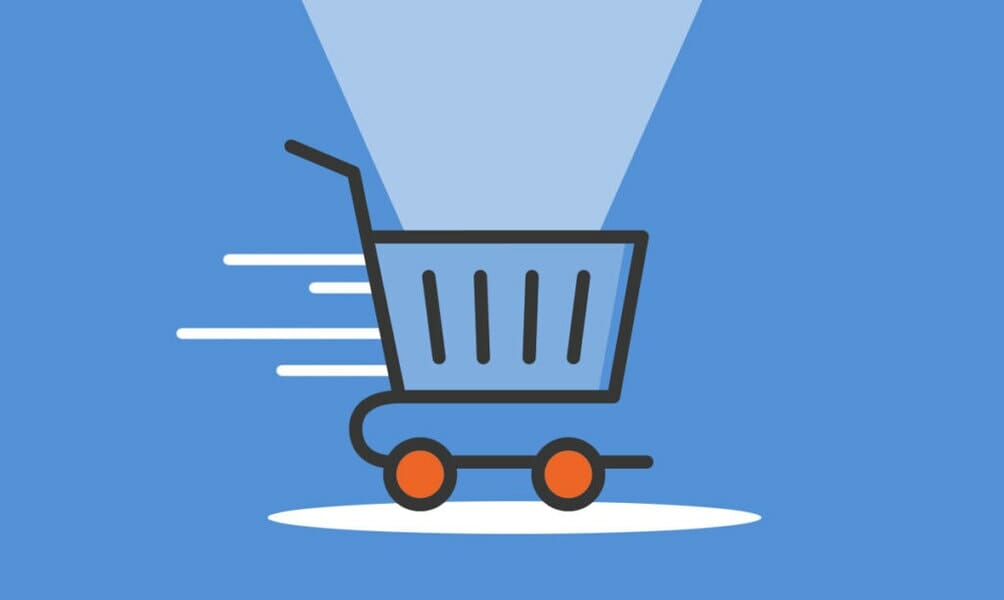 Are you thinking of starting your own retail business? If so, you're in good company. The retail industry is a huge part of the economy, and it's only getting bigger. But starting a retail business isn't easy. There are a lot of things to think about, from choosing the right location to setting up your payment system. And let's not forget the most important step: deciding what to sell!
A good way to choose your product offerings is to first do some research — see what's out there, and more importantly what's not. You're looking for what sells well, as well as a market gap to fill. Once you know your products, finding a great location for your store will be the next big step. However, you might want to initially run your retail business out of your home. This would significantly reduce your costs and give you time to build a brand and a reputation.
After a year or two, assuming your products are well received by the market, you'll be in a much better position to find a great location and open a serious retail outlet.
7. Security
Everybody wants to feel secure, which is why the US security industry is worth $46 billion after more than a decade of steady growth. The market expansion is expected to continue in the years ahead, especially with people spending more time at home these days. You could get in on the action by starting your own security business and make a good living while making your community safer.
You'll likely need a security license, for which you should apply to Virginia. You'll also need to know how to install and operate security systems, but if you're not experienced with that you could find some online courses to get you up to speed. Once you're confident in your skills, start advertising on platforms like Angie's List and you might be able to bring in a few clients, if your prices are right.
It's probably wise to focus on home security systems when you're starting out, and move on to bigger jobs as you gain experience. As long as you deliver quality service and reliable security, you should be able to build a reputation — and a successful business.
8. Handyman Business
If you're good with your hands and enjoy fixing things, starting a handyman business could be the perfect fit. For one thing, you'll be doing what you love and taking care of people's problems. For another, the US handyman industry has been growing steadily for years, and by 2026 the broader home services market is expected to double! So there's clearly a real opportunity.
A key first step will be determining which services to offer. In addition to repairs, you could offer maintenance, painting, cleaning, drywall, carpentry, minor renovations and more. Next, buy all the necessary tools and start advertising your services on online platforms like Angie's List.
Then reach out to landlords, developers and residential complexes offering to provide your services at a discount. Once you've delivered great work in your first few jobs, you can bump up your rates. With any luck, you'll soon be kicking back and counting your cash while your staff does the heavy lifting.
9. Pool Service Business
Pretty much everyone who's ever been swimming has thought about having their own pool. But keeping a pool clean is more work than you think. That's where a pool business comes in. If you're looking to start your own pool business, you're in luck! There's a big market waiting for you. There are more than 10 million residential pools and more than 300,000 public swimming pools in the US.
You can start small and grow your business from scratch. Your options include partnering with pool builders or subcontracting for an established pool service professional. You can also check out home service platforms that can connect you with pool owners in need of service. Whatever route you choose, make sure you've met the regulatory requirements and acquired the necessary licenses and certifications. Having a marketing strategy will help you land new contracts and ensure the success of your business.
10. House Painting
Are you thinking of starting your own business? If so, house painting may be a good option. The market may have declined in the last two years because of the pandemic, but it is rebounding strongly as residential construction returns. As more houses are built, demand for house painting increases.
To get started with your house painting business, make sure you have the necessary equipment and supplies. You'll need paint, brushes, ladders, and other tools and materials. Next, come up with a business plan and marketing strategy. Figure out who your target market is and how you plan to reach them. There is a lot of competition in the market, so think of ways to differentiate your services from other house painters. Expect to go through a lot of hard work and long hours in order to make it. Finally, make sure you practice safe work habits and follow all relevant safety regulations.
11. Subscription Box Business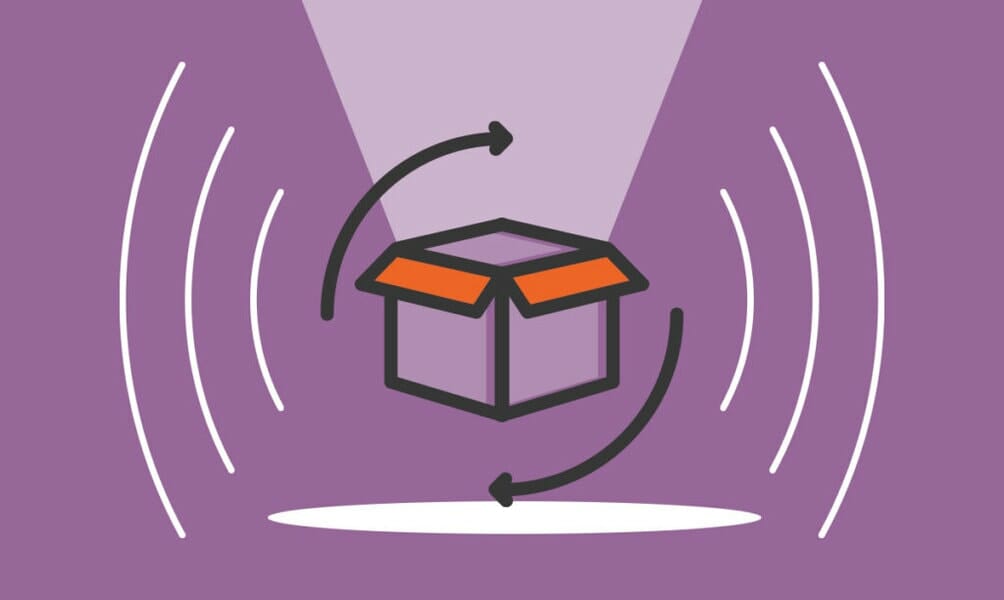 Who doesn't love package deliveries? That's why Amazon's grown's so fast and why subscription box services, which entail the recurring delivery of niche items like organic fruits and handmade clothing, have been booming. A decade ago the fledgling industry took in about $57 million; today it's worth nearly $20 billion and its spectacular growth is expected to continue through 2027.
You could start your own subscription box business and provide excellent products to customers who appreciate them while grabbing a share of this booming market. You could offer a wealth of products, from food and drink to grooming, hygiene and fitness, from clothing and books to pet supplies and more, and let customers curate their own deliveries. Or you could focus on a single product line, such as New England jams and preserves, and fill each box with a surprise gift.
To get started, research the market, find out what's doing well and keep your eye out for a market gap to fill. Once you've found a fantastic supplier, you'll be on the road to subscription success!
12. Food Cart
Do you love food, and being your own boss? Food trucks and carts represent one of the US' fastest-growing industries in recent years, tripling in size over the past decade. As the pandemic recedes, people are again getting out and the industry is expecting to expand further in the years ahead. If you have some kitchen skills and enjoy meeting new people, you could start your own food cart business and make good money while providing tasty treats to people on the go.
It won't be as easy as turning on the oven. First, you'll need to get a sturdy food cart with refrigeration. Next, you'll need to decide what will be on the menu. The best approach is to keep it simple and focus on one item, or one group of items. For instance you might offer hotdogs, brats and Italian sausage, churros and tamales, tacos and burritos, or chicken and pork curry. Once you've made a big batch of your dishes, stock up your cart and head to the park on a lovely afternoon.
As long as your culinary creations are quality, the customers will start lining up — and you might soon be moving up to a food truck, and from there to your very own restaurant!
13. Hotel
The hotel and lodgings market took a massive hit during the pandemic, but now as borders are opening up and people are moving around again, it's coming back strong! The industry expects double-digit growth in 2022 and beyond, so if you're interested in hospitality and helping people enjoy their time away from home, now is the perfect time to ride this wave.
Opening a hotel can be very rewarding, but requires hard work and a considerable investment. The most crucial element, of course, will be the hotel building itself. Assuming you do not plan to build a new hotel, which would likely cost millions of dollars, you'll need to either buy an established hotel or find a building that can be purchased and converted into a hotel relatively easily. Once that's done, you'll want to launch a strong marketing campaign to attract your first guests.
As long as you provide excellent service and a great stay, you'll be on the path to success.
14. Cosmetics
The beauty business has never been better, with the US beauty industry doing $50 billion in annual revenue and seeing steady growth. Cosmetics is the industry's third-largest segment, with 15% of the market. You could start your own cosmetics business and help women look and feel their best while making a good living.
The first step will be choosing your product line. Will you focus on makeup, skincare, or nails? Some of today's hottest trends are lip contouring, fluffy eyebrows, gentler skin creams, all-natural ingredients and colorful eye makeup. Do any of those strike your fancy?
Next, partner with a manufacturer able to produce your goods at a reasonable rate. Finally, you'll want to choose a name and start building your brand, which will shape everything from your packaging to your marketing and e-commerce website. But before all that, you might want to do some research — read up on the industry and take some makeup production courses online.
Cosmetics is an industry that requires a certain sense of style, and a major commitment!
15. Spa
For a lot of people, nothing is more relaxing than a day at the spa. That's precisely why it's a growing $17 billion industry in the US. If you're a massage therapist or esthetician, you could open your own beauty salon and nail spa, luxury spa, massage studio, medical spa or even a mobile spa, and make people feel better while making a good living.
You will need to get licensed, which can take some doing, and be sure to deliver excellent services to compete in an increasingly competitive market. Another crucial aspect will be location — preferably somewhere with steady traffic. Or you could go the mobile spa route and make house calls, bringing your massage and therapeutic services to your clients. This is more convenient for them, which means you can charge a higher rate, despite having lower overhead.
There are many elements to consider for your spa business, but what is not in doubt are your chances of success if you're determined and can deliver healing services.
16. Massage Therapy
Do you have strong hands and a knack for helping people relax? If so, you might think about starting your own mobile massage business, making house calls to reduce people's stress and anxiety during these tense times. People want convenience and are willing to pay a bit more for a service that comes to them, on their time, so there's good money to be made in a mobile massage therapy company. As the pandemic recedes, massage is coming back strong and you could ride that wave to success, and maybe even open your own spa some day.
If you're not already, you will need to get trained and certified as a massage therapist, which Virginia requires. But this can be done in just a few months, often for a reasonable price at a local community college. Once you're certified and have chosen your specialty, you'll just need a reliable vehicle, a massage table and some other supplies and you'll be ready to start taking on clients, reducing their stress and filling up your bank account!
17. Boat Rental
Who doesn't love a day on the water? There are so many things to do, from skiing and tubing to cruising, socializing, swimming and just taking in the sun. That's why boat rentals are a $5 billion US industry expected to see steady growth in the years ahead. If you like spending time outdoors, you could start a boat rental business and help people enjoy their time off while living the good life.
There are several possible constraints. For one, you will need to live near a sizable body of water and find an available access point or marina to base your operations. Second, you'll likely need to accept the seasonal nature of this work, which in most areas of the US will only bring in revenue for 6-7 months of the year. In Virginia, you might be able to do business for 8-9 months. Finally, getting started will require a significant investment, as appealing, rentable speed boats and other watercraft do not come cheap.
But if you're OK with all this, and able to acquire the necessary permits and insurance, once you start putting boats on the water you'll likely be cruising straight toward success.
18. Fitness Center
Americans have never been more concerned about their health, which is helping drive interest in better fitness. The US gym and fitness industry is worth $36 billion after years of strong growth. As the pandemic recedes and people get back out there, that market expansion is expected to continue. Even if you're not a fitness junkie, you could start your own fitness business and help people live healthier, happier lives while earning a solid income.
You don't even need a physical location. If you have some experience in fitness, you could begin by offering online classes, such as in yoga, Zumba or pilates. Then, once you've built up a brand, you could open your first location and start building your fitness empire. Just be sure to get all the required licenses and permits as well as a strong insurance plan — you don't want your new fitness business to be sidetracked by a customer injury.
19. Drone Business
Drones are one of the world's fastest-growing industries, so if you're thinking of starting a drone business, you've chosen a great time. The market is expected to more than double to $40 billion by 2026, as drones come into wide use for recreation, deliveries, surveillance, agriculture and more. You could start your own business, work from home and make a good living while helping people enjoy their lives more and grow their own businesses through the use of this advanced technology.
The crucial first step will be researching your local and state laws and finding out exactly which types of drones can be used for which purposes. Next, decide on which segment of the market you'd like to focus, whether it's for recreation, surveillance, or shooting videos. From there you should probably get a bit of training so you're able to showcase the drones to potential customers. At this point, all you need to do is build a website and start marketing and, considering how fast the market is growing, you could soon have buyers busting down your door.
20. Tiny House Business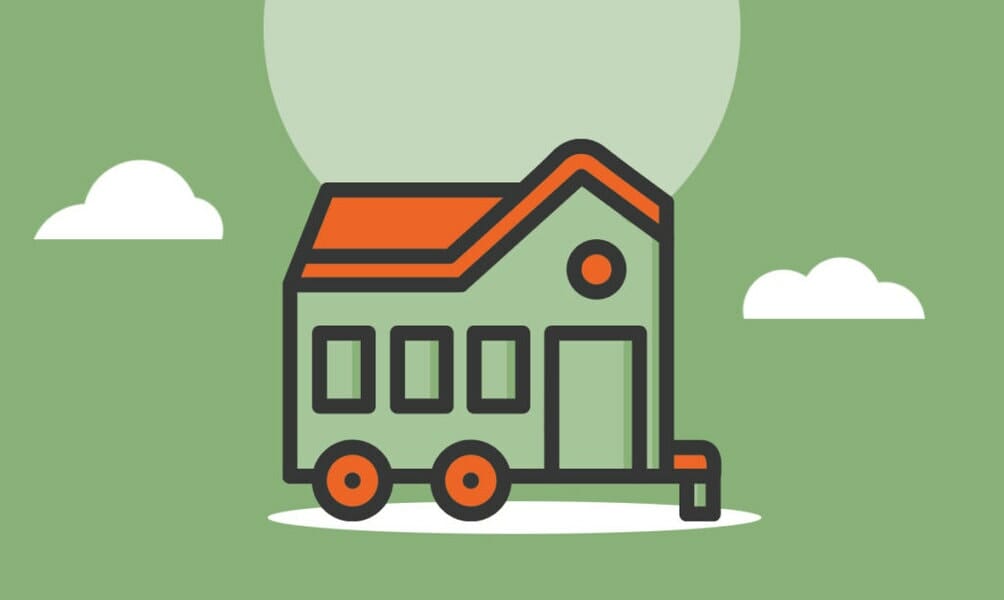 Tiny houses are fascinating — everything you need in 400 square feet or less. The tiny homes concept has been around since the 70s, but it's only recently become popular as people choose to downsize, declutter and live simply. The global tiny homes market is set to grow 4% per year through 2026, including mobile and stationary homes.
Starting your own tiny house business can be a great way to achieve financial independence, but you need to decide first how to go about it. Will you rent or build tiny homes? You should be aware of the laws and regulations relating to tiny homes — be sure to check with Virginia authorities. You should also make sure your business adheres to the standards for tiny homes. Whatever type of business you want to set up, this is an opportunity you don't want to miss out on.
Comments