Back to Business Ideas Categories
18 Best Business Ideas In Vermont
Written by: Esther Strauss
Esther is a business strategist with over 20 years of experience as an entrepreneur, executive, educator, and management advisor.
Edited by: David Lepeska
David has been writing and learning about business, finance and globalization for a quarter-century, starting with a small New York consulting firm in the 1990s.
Updated on October 2, 2023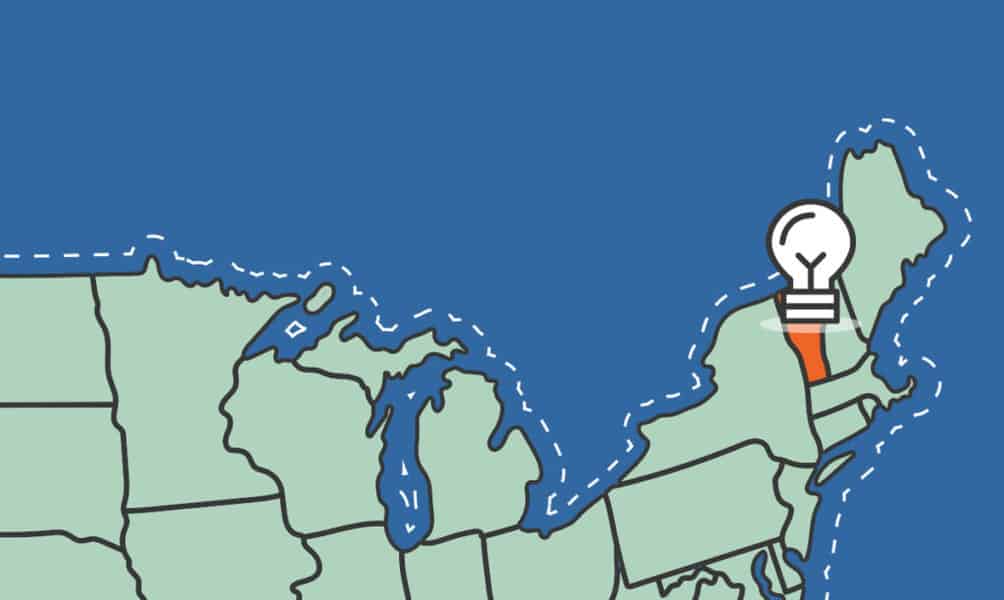 18 Best Business Ideas In Vermont
Real Estate
Health Care
Manufacturing
Graphic Design
Retail
Insurance
Frozen Food
Restaurant
Brewery
Go-kart Business
Drug Testing
Health Care Service
Ice Cream Making
Boba Tea
IT Consulting
App Development Business
Podcast
Coffee Roasting
Vermont may be one of the smallest states, but it has a robust manufacturing sector that includes many breweries and logging companies. Other major contributors to growth are tourism, thanks to the state's lush forests and mountains, and agriculture, which includes over 700 dairy farms.
Business opportunities in the Green Mountain state include frozen food, ice cream, and coffee roasting. Check out our list of great business ideas in Vermont and take the first step in your new entrepreneurial journey.
1. Real Estate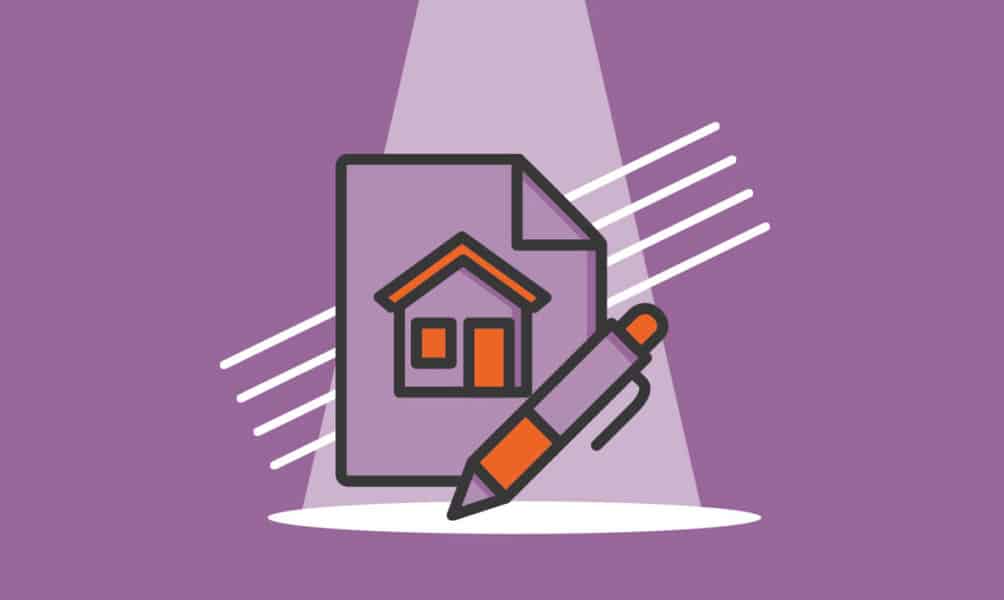 The US real estate market has been booming in recent years, and is now worth nearly $400 billion and expected to see further growth in the years ahead. As an entrepreneur, you're always on the look-out for new opportunities. Right now, with sales totals and home prices at record highs, real estate ranks among the largest and most promising markets. And best of all, you'll be helping families settle down and build homes and communities.
Of course, starting a real estate business isn't as easy as getting out of bed. You'll need to educate yourself about the market and obtain a real estate agent's license. You'll need to familiarize yourself with the relevant online tools and information to keep you updated on market trends and find a local broker to partner with. Finally, you'll need to set up a website and successfully market your abilities in order to stand out in a crowded marketplace.
All that done, you'll be ready to start building your real estate empire.
2. Health Care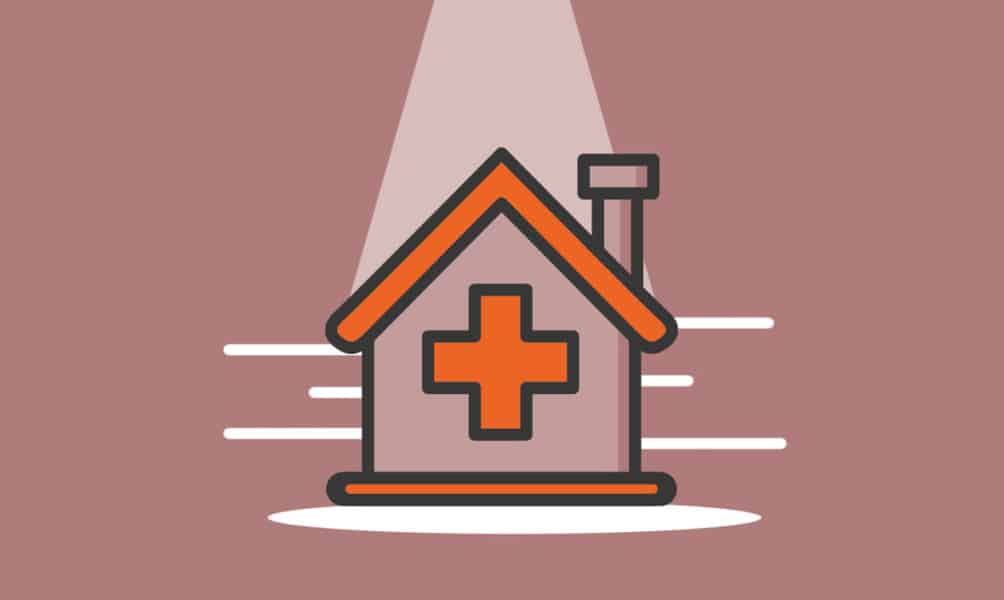 Thinking of setting up a health care business? You're on the right track. By 2030, the number of US adults age 65 and up will exceed 60 million. This means increased health care spending. Which segments are booming, you might ask. Profits are growing fastest in med-tech and health care information technology (IT).
So what are you waiting for? Now's the time to start a health care business. Take the first step by finding a niche that you can focus on. Make sure you have the necessary permits and licenses, whether you're thinking of starting a medical practice, home health care company, or something else entirely. You'll also need to decide on a value proposition that will set you apart from the competition and make it easier for you to promote your business.
3. Manufacturing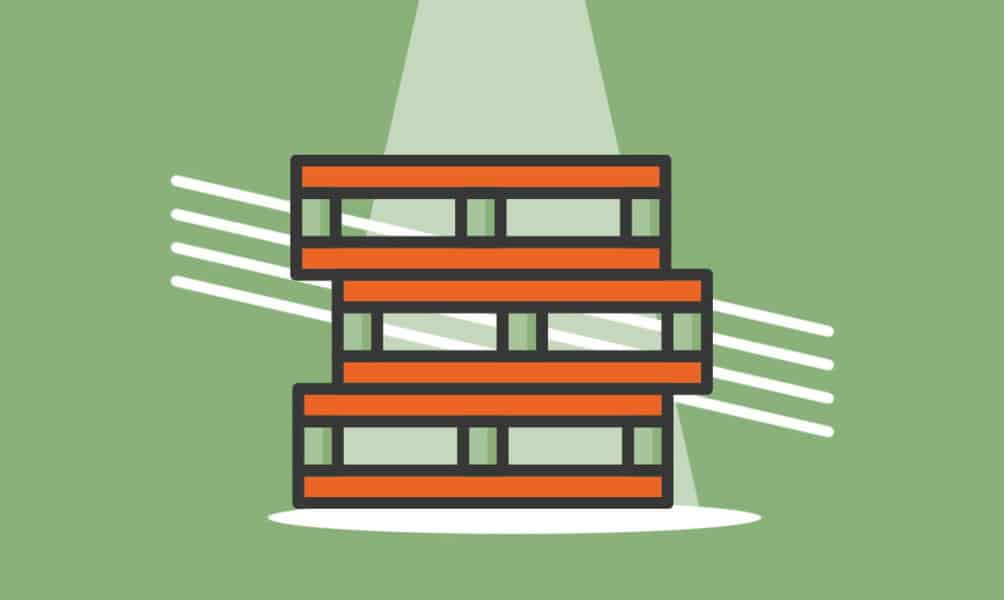 A great deal of manufacturing has moved overseas in recent decades, but US manufacturing is still an $8 billion industry that has seen steady growth in recent years. Manufacturing businesses can be extremely profitable, but they also require a lot of planning and hard work.
The first step is to decide what you're going to produce. Do some market research and see which products are selling well and where there may be a market gap. You should keep an eye out for products that are more affordable to manufacture or offer a significant markup and strong profits. Next, you'll need to rent or purchase a manufacturing facility, preferably in an out-of-the-way location to keep costs low. Once you start making your products, you'll need to have them tested and certified and acquire all the necessary licenses and permits.
Finally, you'll be ready to launch a marketing campaign that, with a bit of luck, should start bringing in orders and put you back in the black.
4. Graphic Design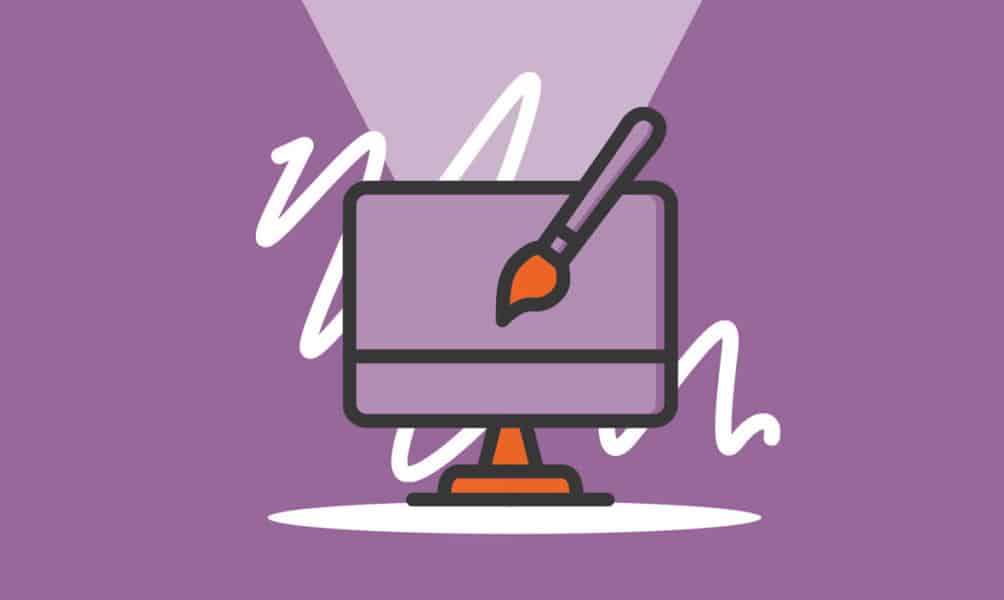 Strong graphic design is a crucial element of nearly every business's branding and marketing, which is why it's always in great demand. After years of steady growth, the US graphic design industry is worth nearly $14 billion and offers real opportunity for the bold entrepreneur. You could start your own graphic design business from home and work with clients around the world, generating good money and turning your creative passion into a successful career.
You will, however, need to have a strong creative streak and some skill and experience with graphic design software and tools. If you don't have a relevant degree, you could brush up on your graphic design skills by taking courses at an online platform like Udemy. Next, it's a good idea to research the market, see what sort of graphic design is trending lately, and keep an eye out for a market gap that might fit your skillset.
Understanding and clarifying what you will offer, which businesses you are targeting and how you'll stand out from the competition will be crucial to your success.
5. Retail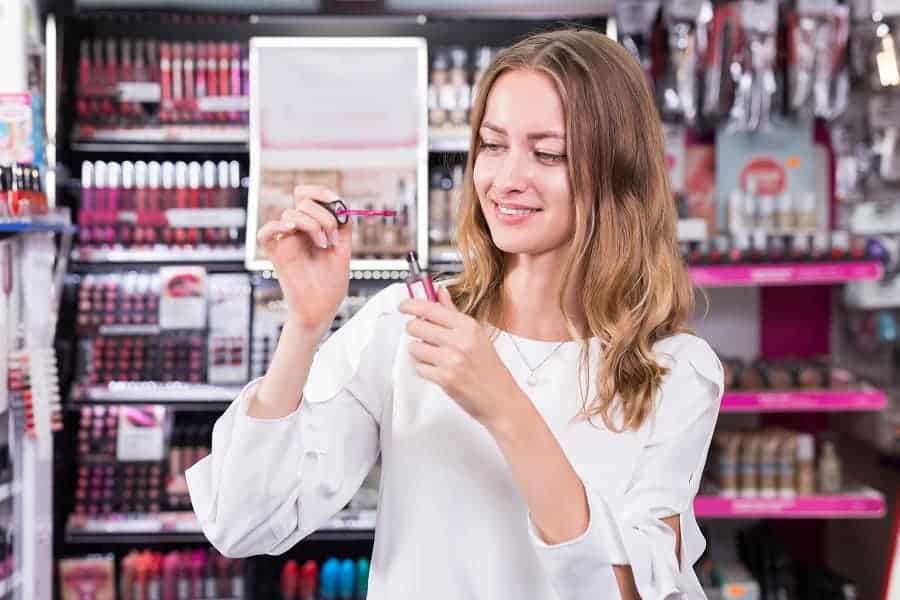 Are you thinking of starting your own retail business? If so, you're in good company. The retail industry is a huge part of the economy, and it's only getting bigger. But starting a retail business isn't easy. There are a lot of things to think about, from choosing the right location to setting up your payment system. And let's not forget the most important step: deciding what to sell!
A good way to choose your product offerings is to first do some research — see what's out there, and more importantly what's not. You're looking for what sells well, as well as a market gap to fill. Once you know your products, finding a great location for your store will be the next big step. However, you might want to initially run your retail business out of your home. This would significantly reduce your costs and give you time to build a brand and a reputation.
After a year or two, assuming your products are well received by the market, you'll be in a much better position to find a great location and open a serious retail outlet.
6. Insurance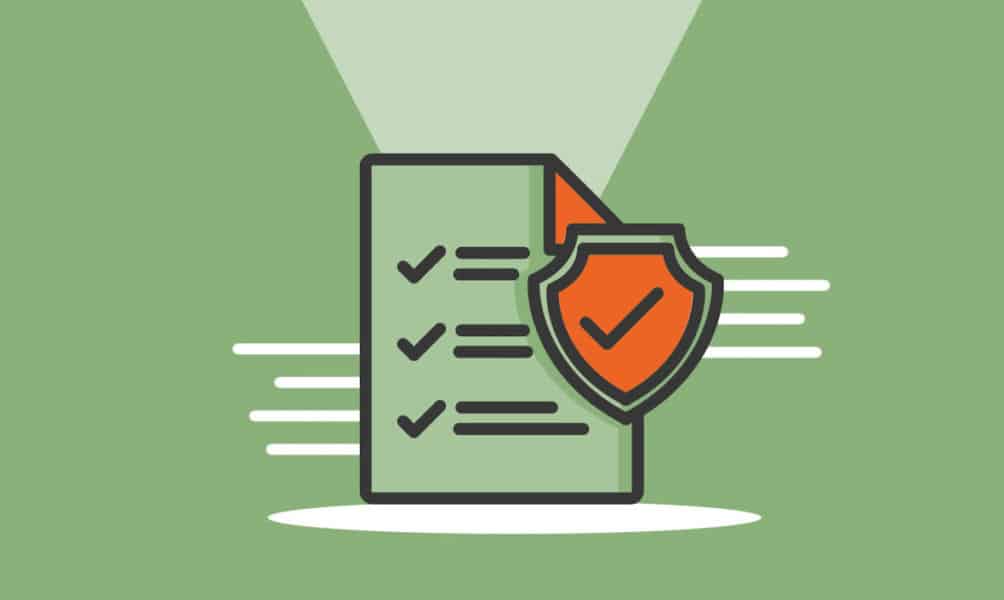 Starting an insurance business can be a great way to make a profit while helping others plan for the future and hedge against financial losses. The global insurance industry has been growing, with revenues estimated to reach more than $6 trillion in 2025. Analysts believe the industry is poised for rapid growth as the world recovers from the pandemic. This could be the right time to start an insurance business.
You could start small by setting up an office affiliated with a major industry player. Before you launch your business, you need to know your products well and focus on a niche market. Will you be offering property, health or life policies, among others? You'll also need to consider the emerging technologies in coming up with business models. It would be helpful if you have actuary skills, some customer service experience and great networking skills.
7. Frozen Food
Frozen foods are a growing $35 billion industry, and there's no reason you can't get a piece of the pie. Get it? Pies will likely be among the goods you'll offer as part of your business, along with cakes, ice cream, pizzas, sausages, and seafood. Or you might decide to focus on a single segment or market niche, such as healthy dinners.
Either way, a crucial step to getting your frozen foods firm up and running will be ensuring you obtain all the necessary licenses and permits for a food business. The last thing you want is to wrack up hefty fines and possibly face being shut down for violations.
One great advantage of a frozen foods business is that you can run the business almost entirely from home, at least at the start. With delivery apps, the groceries will come straight to your door. You can cook up all your offerings in your kitchen before freezing them, lay out the full menu on your appealing website and finally ship your goods directly to customers. The hard part will be standing out from the competition, and that's where the entrepreneur in you will need to make her mark.
8. Restaurant
So you've decided to start a restaurant business. Good idea. Opening a restaurant is no easy task, but it can be very lucrative. The US food service industry bounced back from the pandemic and generated $900 billion in sales in 2022.
The pandemic, however, has reshaped the industry and many restaurant operators believe it will take a year or more before business returns to normal. But if you're keeping track of the trends, you could establish a digital presence and work on offering delivery services before opening your doors.
There are many other things to consider. First, it's important to decide what type of restaurant you want to open. Do you want to serve classic American fare, or specialize in a certain cuisine? Do you want to do casual or fine dining? What about a family-style restaurant? Next, it's a good idea to research the competition in your area and come up with a plan to set yourself apart. Starting a restaurant can be tough, but if you're prepared for the challenges ahead, it can be incredibly rewarding.
9. Brewery
If you've been thinking about starting your own brewery, you're in luck. The industry is set to rebound from pandemic decline as consumer spending increases. The number of US breweries had steadily increased over the previous decade. As of 2020, there were close to 10,000 breweries across the country, and many survived the pandemic by shifting to packaged and to-go sales.
It takes hard work and substantial investment to start a brewery. To keep up with the latest trends, you might want to focus on craft beers as well as alternative beverages such as ready-to-drink cocktails. You need to check federal and state laws relating to the industry first and comply with these. It's to your advantage to carefully plan your business, from the licensing process to choosing the right brewing equipment. If you do this right, your brewery business has nowhere to go but up.
10. Go-kart Business
Are you looking for a fun and exciting business? Look no further than go-karts! Go-karts are a great way to get an adrenaline fix while making good money. Go-kart businesses suffered losses in the last few years, but as people get back out there and the economy recovers, US go-kart tracks are set to earn more than $115 million in 2022 and enjoy higher earnings through 2026.
To set up your own go-kart track, you will need to explore financing options to acquire go-karts, safety equipment and a property that is accessible. You can start small and offer just a few go-karts. It's easy to expand once you've built a reputation and client base. You'll likely need mechanics and other staff and should prepare a business plan that includes an effective marketing campaign and make sure to comply with insurance, zoning and other regulations.
11. Drug Testing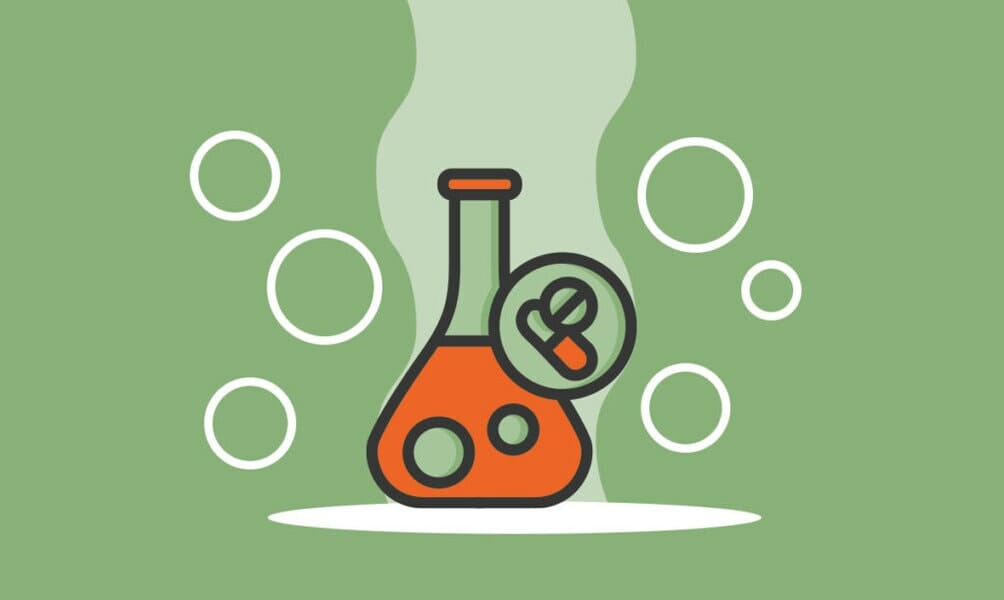 Starting a drug testing business can be a great way to keep your community safe and healthy while making a good living. The global drug testing market is set to grow 5% annually through 2028. It's a huge market, worth $8 billion in 2020, due to stringent government regulations that require alcohol and drug screening as safety measures. The rising incidence of substance abuse worldwide is also fueling demand for drug screening services.
You'll need to make a sizable investment to get started, so make sure you have available funding, a sound business and financial plan, modern equipment, and enough supplies. Besides complying with the applicable laws and regulations, your drug testing lab must also be accessible and charge reasonable rates. You could build your brand with strong marketing and by ensuring a reliable testing process with no errors. Achieving all this should make your drug testing business a success.
12. Health Care Service
Thinking of setting up a health care business? You're on the right track. Demand for health care services is on the rise mainly due to an aging population in the US. By 2030, the number of American adults age 65 and older is forecast to exceed 60 million. This means increased health care spending. Which segments are booming, you might ask. Profits are growing fastest in medtech and health care information technology (IT).
So what are you waiting for? Now's the time to start a health care business. Take the first step by finding a niche that you can focus on. Make sure you have the necessary permits and licenses, whether you're thinking of starting a medical practice, home health care company, or something else entirely. You'll also need to decide on a value proposition that will set you apart from the competition and make it easier for you to promote your business.
13. Ice Cream Making
Did you know that the average American consumes nearly half a pound of ice cream per week? People really do scream for ice cream, and that craving is not going away anytime soon, which is why it's always a good time to start an ice cream business.
There are a few key steps to getting started the right way. You'll need to find the highest-quality ingredients, outfit your kitchen with the right equipment and come up with a few inventive, appealing flavors. And you'll also need to meet the licensing and safety requirements for food products. But once you've got that down, you can offer your goods online, do a bit of marketing and start selling to ice cream lovers around the country, and around the world. Soon enough you could be challenging Ben & Jerry!
14. Boba Tea
Coffee, tea or boba tea? Boba tea, also known as bubble or milk tea, is increasingly popular among young consumers. This Taiwanese cold drink is made by blending tea with milk, adding tapioca or boba pearls, and shaking vigorously. Starting your own boba tea business is a great idea! The US boba tea market is worth $1 billion and still growing. There's definitely room for more boba tea shops.
Starting a boba tea business requires compliance with various regulatory requirements. On top of the FDA regulations, there might be other federal, state and local requirements you'll need to meet. Be sure to check with your local authorities before you launch.
You'll need to choose a good location for your shop, one with high foot traffic. With a reliable supplier and an excellent marketing strategy, you should soon bubble your way to success!
15. IT Consulting
As our world becomes increasingly digital, it's no surprise that more and more businesses need guidance and insight on how to adapt and take advantage of this new technological landscape. This helps explain why IT consulting in the United States has been growing fast and is already worth more than half a trillion dollars. The industry is expected to expand further in the years ahead, which means now is a fantastic time to start your own IT consulting firm and get in on the action.
The crucial element is expertise. If you have a computer science, IT or engineering degree and have spent a few years doing related work at a consulting or tech firm, you have the resume to become an IT consultant. You'll need to build a strong website and register your business, but you could soon be offering your tech insights to top businesses. Provide quality consulting for the first few clients, and you'll be well on your way to building a reputation and stacking success.
16. App Development Business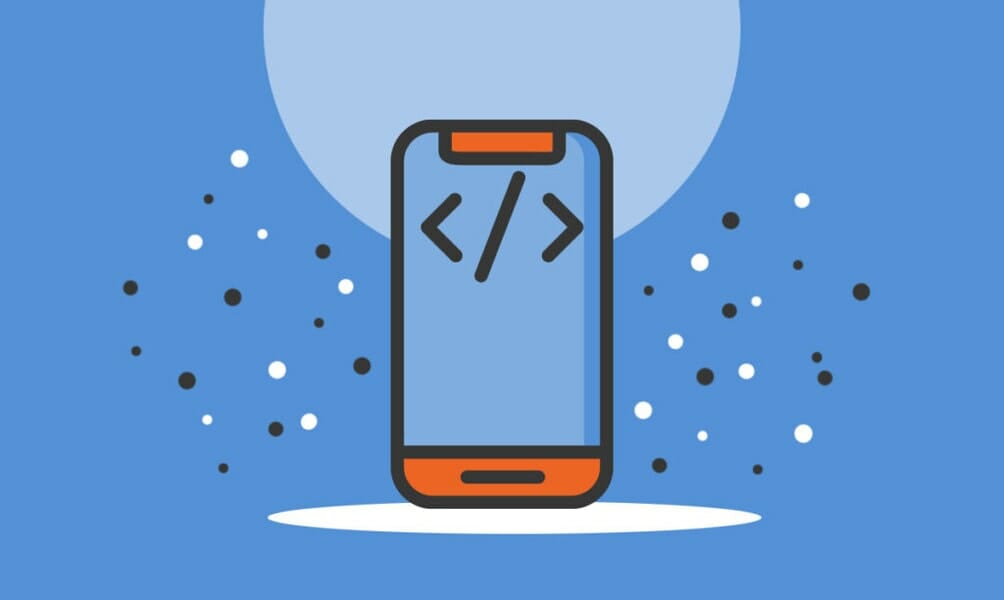 Did you ever think about how often you use mobile apps? Probably many times a day, which is why apps are among the world's fastest growing industries. The global app market is worth more than $465 billion and expected to expand nearly 40% by 2026. If you have some tech skills, you could start your own app business and ride that growth to great success.
Getting there, however, will not be as easy as unlocking your phone. First, you'll need a great idea for your first app. If you've already got that, you'll need to do the build out and coding, then have the app vetted and approved by major app outlets, like Apple and Google. And that's when the real work begins — convincing smartphone owners that your app is more appealing and valuable than the millions of other apps competing for their attention.
You might think that's the easy part, but many entrepreneurs make that same mistake. Even the most brilliant apps need a well-executed marketing strategy to take off. Any fool can make an app. The hard part is getting people to use it.
17. Podcast
The number of Americans who listen to podcasts increases by around 5 million each year, and most listeners are millennials. Podcasts are digital audio files used mostly for entertainment, but can also be educational or report the latest news.
Starting a podcast can be daunting, but if you can get your podcast on iTunes or Spotify, you can immediately engage millions of people worldwide. Submitting your podcasts for upload on iTunes or Spotify is easy, but the challenge is getting an audience to listen to you since you'll be competing against podcasters with tens of thousands of loyal listeners.
18. Coffee Roasting
Is there anything better than the smell of freshly roasted coffee? You could be taking in that smell all the time, and making a good living, with your own coffee roasting business. Coffee is consumed around the world, and thanks to gourmet cafes like Starbucks, these days people are willing to spend a pretty penny to get their daily fix.
Getting started is probably not as hard as you might think. The crucial first step is finding a great source for your green coffee beans. This can be a challenge, as you do not want to sacrifice taste for sustainability. You want your beans to be farmed and sold under fair trade principles. And finally, they should be rare enough so that everybody clamors for your beans because they can't find them anywhere else. Once you've found a source that checks all these boxes, your coffee roasting business could be on the fast track to success!
Comments