Back to Business Ideas Categories
24 Best Business Ideas In Texas
Written by: Esther Strauss
Esther is a business strategist with over 20 years of experience as an entrepreneur, executive, educator, and management advisor.
Edited by: David Lepeska
David has been writing and learning about business, finance and globalization for a quarter-century, starting with a small New York consulting firm in the 1990s.
Updated on April 26, 2023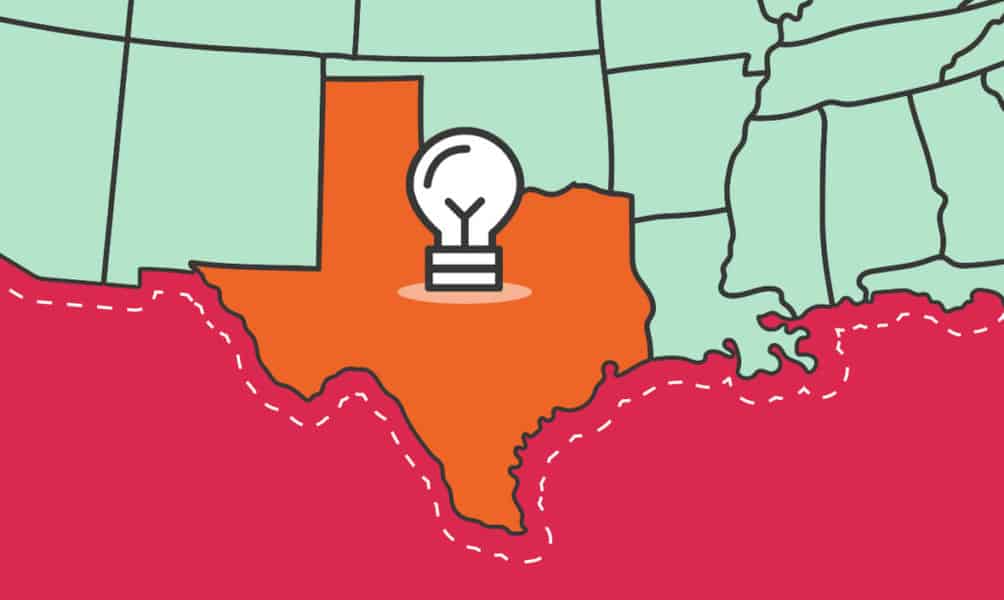 24 Best Business Ideas In Texas
Manufacturing
Rental Property
Wholesale
Health Care
Insurance
Retail
Gym
Construction Company
Restaurant
Barber Shop
Brewery
Pool Cleaning
Professional Organizing
Dry Cleaning Service
Stationery Business
Real Estate
Hardware Store
Food Trailer
Coffee Cart
Beauty Supply
Gutter Cleaning
Nail Salon
Daycare Center
Pet Store
The Lone Star State is a place you can see real cowboys on their horses, though probably not in the capital city, Austin. Austin is widely considered the live music capital of the world, as it hosts thousands of annual concerts and has more live music venues than just about anywhere else.
Besides music and cowboy-related activities, a lot of other businesses thrive in Texas. You can open a salon or go into retail. You can also do photography or make furniture. We've put together a list of business ideas in Texas to help you decide what's best for you. Check it out and get going!
1. Manufacturing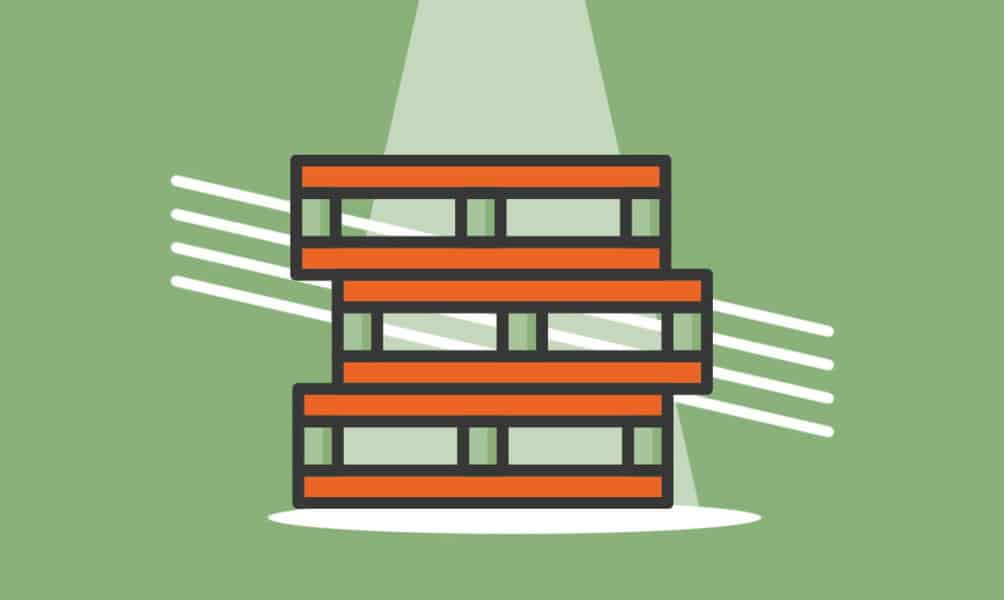 A great deal of manufacturing has moved overseas in recent decades, but US manufacturing is still an $8 billion industry that has seen steady growth in recent years. Manufacturing businesses can be extremely profitable, but they also require a lot of planning and hard work.
The first step is to decide what you're going to produce. Do some market research and see which products are selling well and where there may be a market gap. You should keep an eye out for products that are more affordable to manufacture or offer a significant markup and strong profits. Next, you'll need to rent or purchase a manufacturing facility, preferably in an out-of-the-way location to keep costs low. Once you start making your products, you'll need to have them tested and certified and acquire all the necessary licenses and permits.
Finally, you'll be ready to launch a marketing campaign that, with a bit of luck, should start bringing in orders and put you back in the black.
2. Rental Property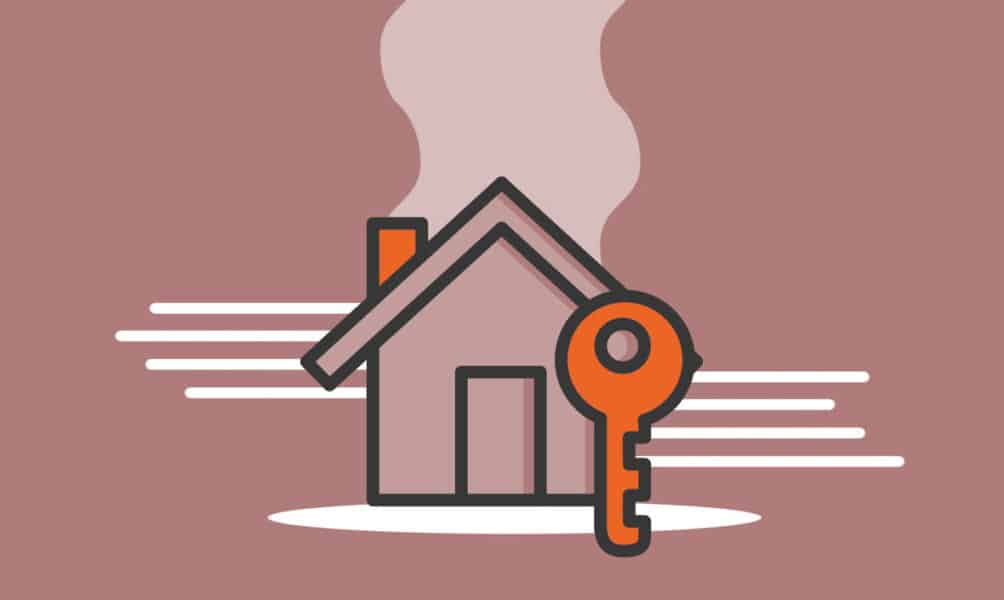 Are you interested in real estate? If so, you're probably well aware that the pandemic, even as it cratered other industries, has spurred record-setting growth in the US real estate market, with prices and sales totals as high as they've been this century. The market has cooled down slightly lately, but it's still a great time to get in on the action — and one good way to do so is by starting your own rental property business.
The concept is easy. You simply buy a multi-unit property, or a larger residential complex, and start making a steady income from renters, in addition to property appreciation and tax benefits. Of course you'll need a significant investment to get started, but you also need to break some eggs to make an omelet.
But you will of course need to decide what type of rental property you want to invest in. Are you interested in buying and managing properties yourself, or would you prefer to invest in a property management company? Next, research the market and find out the price range for the area where you're looking to buy. Be sure not to overspend early on. Get started, get a feel for the industry in your area, and then start thinking about making bigger bets.
3. Wholesale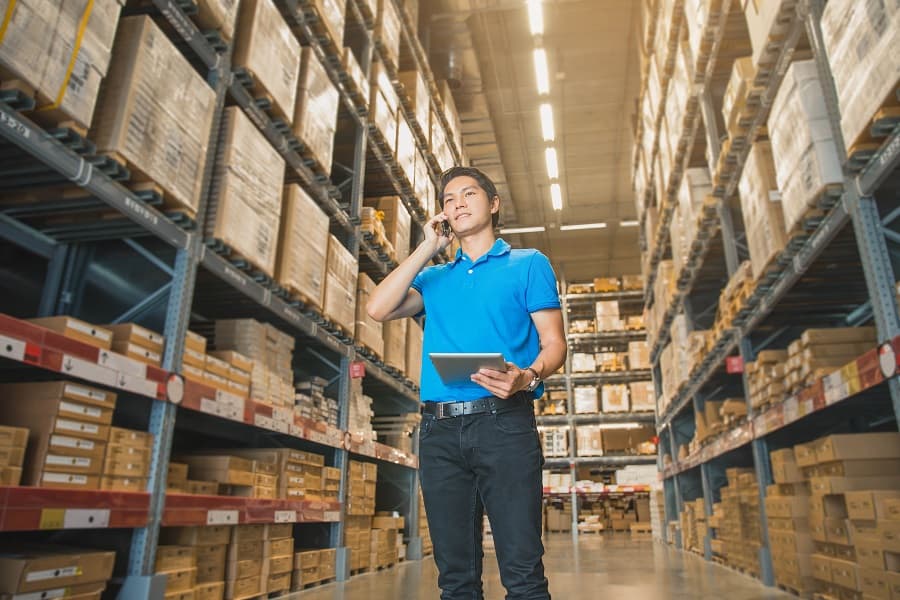 Wholesale is all about the advantages of scale: prices are lower than retail because the purchases are in bulk, vast amounts of tomatoes, cement mix, shoes, or whatever it may be. If you're good at scaling up and making sales, you might want to consider starting a wholesale business, because the industry is expected to continue its steady growth in the years ahead.
Getting started will require a significant investment, because all of that inventory is not going to suddenly appear out of nowhere, and you'll need a place to keep it. Fortunately, unlike retail, a wholesale business doesn't have to worry about finding an area with heavy traffic. Instead, the main concern is space. Once you've got your goods and a warehouse, you'll need to obtain all the necessary licenses, then start reaching out to local businesses that might be interested in your goods.
Keep in mind that this is a big and growing industry, which means you're going to face stiff competition from established firms and other new entrants. You'll likely need to work hard, and smart, to succeed.
4. Health Care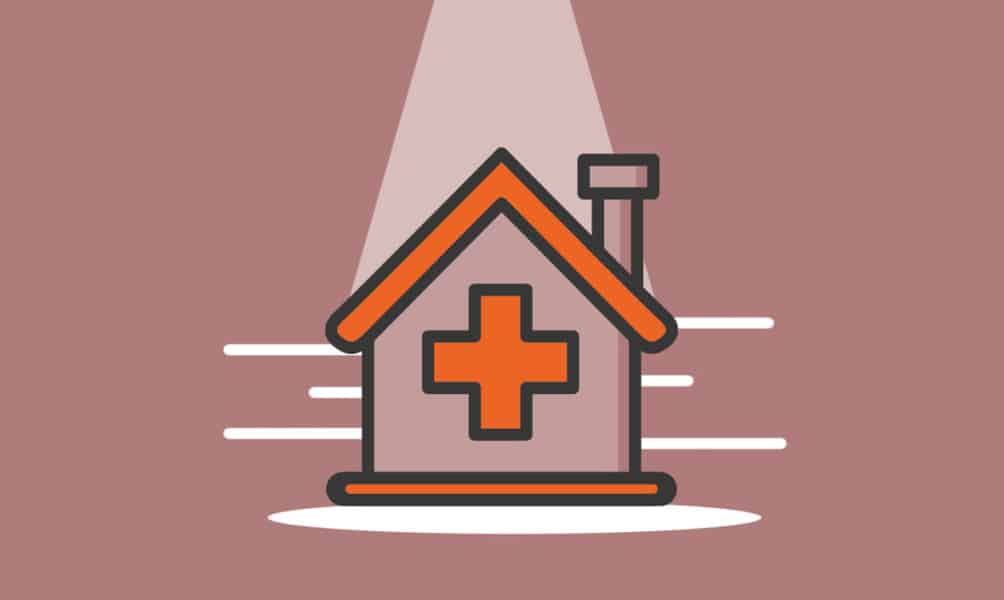 Thinking of setting up a health care business? You're on the right track. Demand for health care services is on the rise mainly due to an aging population in the US. By 2030, the number of American adults age 65 and older is forecast to exceed 60 million. This means increased health care spending. Which segments are booming, you might ask. Profits are growing fastest in medtech and health care information technology (IT).
So what are you waiting for? Now's the time to start a health care business. Take the first step by finding a niche that you can focus on. Make sure you have the necessary permits and licenses, whether you're thinking of starting a medical practice, home health care company, or something else entirely. You'll also need to decide on a value proposition that will set you apart from the competition and make it easier for you to promote your business.
5. Insurance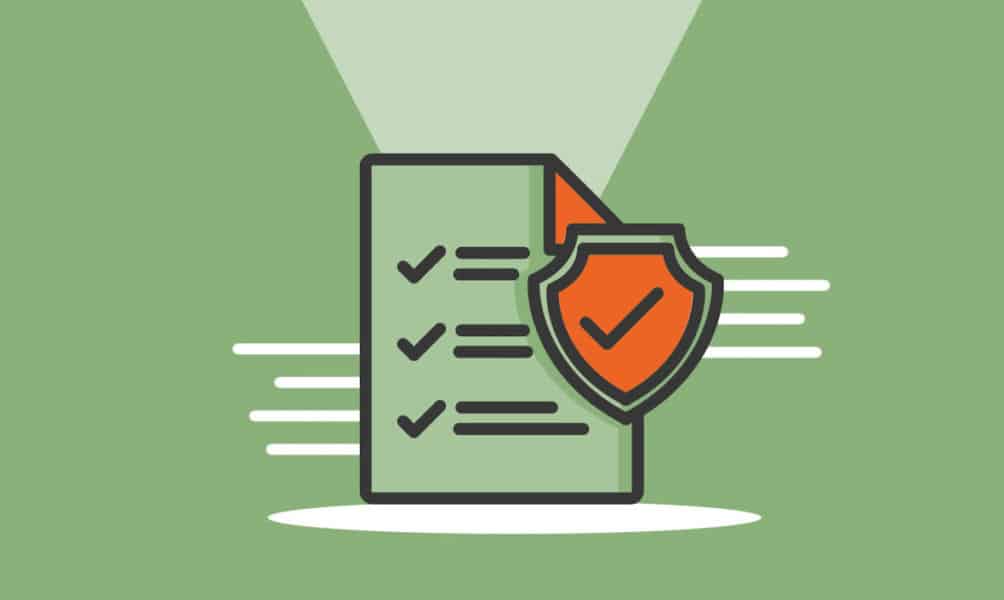 Starting an insurance business can be a great way to make a profit while helping others plan for the future and hedge against financial losses. The global insurance industry has been growing, with revenues estimated to reach more than $6 trillion in 2025. Analysts believe the industry is poised for a more rapid growth as the world recovers from the pandemic. This could be the right time for you to start your own insurance business.
You can start small by setting up an office affiliated with a major industry player. Before you launch your business, you need to know your products well and focus on a niche market. Will you be offering property, health or life policies, among others? You'll also need to consider the emerging technologies in coming up with business models. It would be helpful if you have actuary skills, some customer service experience and great networking skills.
6. Retail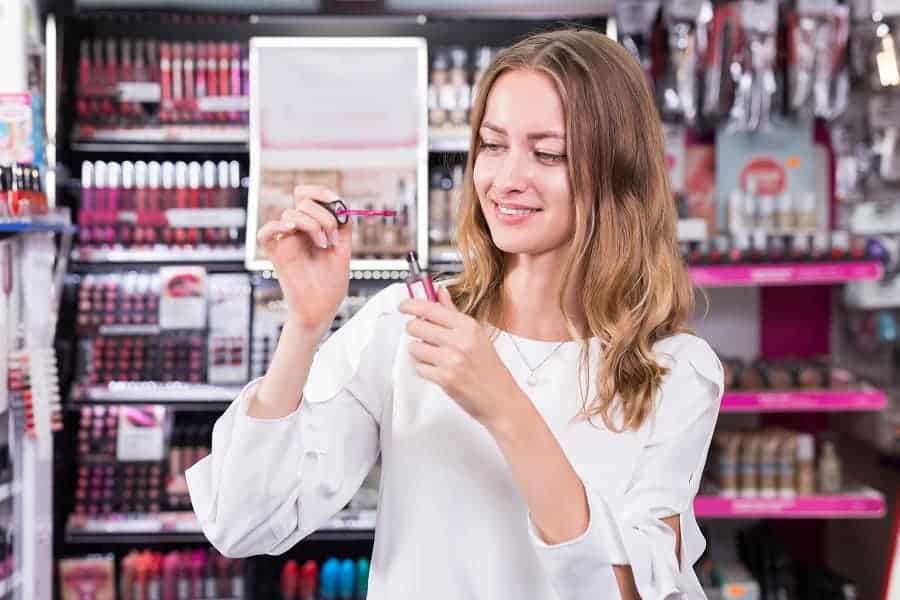 Are you thinking of starting your own retail business? If so, you're in good company. The retail industry is a huge part of the economy, and it's only getting bigger. But starting a retail business isn't easy. There are a lot of things to think about, from choosing the right location to setting up your payment system. And let's not forget the most important step: deciding what you'll be selling!
A good way to choose your product offerings is to first do some research — see what's out there, and more importantly what's not. You're looking for what sells well, as well as a market gap to fill. Once you know your products, finding a great location for your store will be the next big step. However, you might want to initially run your retail business out of your home. This would significantly reduce your costs and give you time to build a brand and a reputation.
After a year or two, assuming your products are well received by the market, you'll be in a much better position to find a great location and run a successful retail outlet.
7. Gym
As the US economy recovers from the pandemic, gyms and fitness centers are also bouncing back. The gym, health and fitness clubs industry is poised for modest growth in 2022. Starting your own gym business can be very profitable and rewarding, too.
Setting up a gym can be a breeze if you're motivated and have a clear vision in mind. You will need to invest in exercise equipment, choose a location that is accessible to potential customers, and secure the necessary permits and certifications. One option is to get a franchise or buy an existing fitness center. You will also need to identify a target market. There's an increasing number of younger people who want to get fit and healthy, so you might want to direct your advertising and marketing efforts to this demographic. Don't forget the older fitness buffs, though. Their numbers are also increasing.
8. Construction Company
If you're looking for a venture that will make big profits and create jobs, consider construction. The US construction industry was worth $1.4 trillion and employed more than seven million people as of 2020. Although it suffered a slump during the pandemic, it is set to rebound strongly as the government's stimulus package boosts infrastructure spending.
There are a few things you need to know first, like choosing a business structure. You'll need to comply with legal, insurance, and other requirements to avoid legal issues. It's also a good idea to prepare a business plan, which will include your financial and marketing plans, to give you a clearer picture of what your company needs and how it will operate. It would also be wise to contract the services of a lawyer to help with crafting contracts, agreements, and other legal documents before moving forward with any construction projects. Starting a construction business can be challenging but you can make it work if you plan carefully and invest time and money in it.
9. Restaurant
In the wake of the pandemic, everybody's getting back out to try the latest hot dining options, so now is a great time to start your own restaurant. It's no easy task, but it can be very lucrative. The US food service industry is expected to bounce back strong and generate $900 billion in sales in 2022.
Still, many restaurant operators believe it will take a year or more before business conditions return to normal. But you could establish a digital presence and work on offering delivery services before opening your doors.
There are many other key steps to consider. First, it's important to decide what type of restaurant you want to open. Do you want to serve classic American fare, or maybe Italian? Do you want to do casual or fine dining? What about a family-style restaurant? Next, it's a good idea to research the competition in your area and come up with a plan to set yourself apart. Starting a restaurant can be tough, but if you're prepared for the challenges ahead, it can be an incredibly rewarding experience.
10. Barber Shop
Are you a people person who's good with hair? If so, you might consider starting a barber shop. You're sure to have clients because tens of millions of American men get haircuts every few weeks. And you might be able to create a cozy and welcoming community hang-out spot.
Before you get started, you'll need to get a barber license to be able to cut hair for money. The rules vary from state to state, but generally, a barber must complete a barber program or undergo apprenticeship or both, pass the licensure examination, and be at least 16 years old. Most states also require candidates to either complete high school or pass the GED.
Once you hurdle these and other requirements, it's a good idea to set up your shop in an area with high foot traffic. With careful planning and effective marketing, your business can be profitable.
11. Brewery
If you've been thinking about starting your own brewery, you're in luck. The US brewery industry is set to rebound and the number of US breweries, now at more than 10,000, has spiked over the past decade. Many survived the pandemic by shifting to packaged and to-go sales.
It takes hard work and substantial investment to start a brewery, and you might want to focus on craft beers as well as alternatives such as ready-to-drink cocktails. Be sure to check federal and state laws relating to the industry. It's to your advantage to carefully plan your business, from the licensing process to choosing the right brewing equipment. If you do it right, you're sure to brew up some success.
12. Pool Cleaning
Pool cleaning might not sound very glamorous, but it's honest work that pays well. Best of all, as pools have become less expensive in recent years, they have also become more popular, which means demand for pool technicians is at an all-time high.
It helps to live in an area with a lot of pools, and somewhere that's warm year-round, like Florida or Arizona. You'll need to get all the appropriate equipment, from filters to cleaning chemicals, brushes, hoses, buckets, nets and more. Finally, enroll yourself in a two-day course to be trained and certified as a pool cleaning technician. All this done, you can start offering your services online while you build your website and launch your new pool cleaning business.
Keep in mind that pool maintenance involves a lot more than cleaning. The trouble could be anything from a leaky skimmer or malfunctioning pump to an algae bloom or clogged pipes. There's tons of pool-related servicing to be done. So if you work hard you could ride the growth wave to serious success and soon be sitting by the pool yourself, enjoying the good life.
13. Professional Organizing
We all need a bit of Marie Kondo now and then, which is why the US home organization market has doubled in the past 15 years to $12 billion and is still seeing steady growth. If you have a knack for organizing, right now is an excellent time to start your own business. You could work from home for a minimal investment and make good money while helping people go from chaos to calm.
Some professional organizers focus on closets, others on garages and storage spaces, while still others focus on at-home workspaces. Some organizers even go corporate and help businesses organize their desk set-up, filing systems and office supplies. It's important to establish the services you'll offer before you begin your marketing efforts. Once you know which type of organizing you'd like to do, you could start offering your services on a platform like Angie's List and start helping people simplify their lives. Ahhh, I feel less stressed already.
14. Dry Cleaning Service
There are no hard and fast rules when it comes to dry cleaning. Some people have their suits or gowns dry cleaned after the third wear while others do it after five or six. One thing is for sure, though — as the economy improves and more social gatherings are held, the $8 billion dry cleaning industry is bouncing back! So now's a great time to start your dry cleaning business and position yourself for success.
Before you get started, it is important to identify your target market and decide which services you'll offer. Besides individual and corporate clients, other potential customers include hotels, restaurants and hospitals. You could provide full-service laundering and dry cleaning services as well as special services for certain types of garments such as fur, leather and suede. Once you've complied with all legal and regulatory requirements, you should embark on a marketing campaign to promote your business.
15. Stationery Business
Is there anything more satisfying than a handwritten letter? It's no surprise that in this virtual age of e-invites and Facebook events, the use of physical paper is in decline. Yet somehow, stationery is holding strong, still a $6 billion US industry that offers real opportunity for the savvy entrepreneur.
If you have a strong creative streak, you could lay out some designs and start your own stationery business. You could even work from home on your own time, set up an easy-to-use website and start making sales in no time. Of course, you'll need the right equipment, such as design software, an affordable manufacturer to partner with and some quality marketing to attract clients. But beyond that, getting into stationery is almost as easy as writing a letter to a friend.
16. Real Estate
The US real estate market has been booming in recent years, and is now worth nearly $400 billion and expected to see further growth in the years ahead. As an entrepreneur, you're probably always on the look-out for new opportunities. Right now, with sales totals and home prices at record highs, real estate ranks among the largest and most promising markets. And best of all, you'll be helping families settle down and build homes and communities.
Of course, starting a real estate business isn't as easy as getting out of bed. You'll need to educate yourself about the market and obtain a real estate agent's license. You'll need to familiarize yourself with all of the relevant online tools and information to keep you updated on market trends, and find a local broker to partner with. Finally, you'll need to set up a website and successfully market your abilities in order to stand out in a crowded marketplace.
All that done, you'll be ready to start building your real estate empire.
17. Hardware Store
US hardware stores boomed at the start of the pandemic as many people took the opportunity to do some DIY home improvement. If you're looking for a profitable venture, then consider starting a hardware store. Hardware stores in the US earned more than $60 billion in 2021. They're expected to continue growing and generate sales of nearly $78 billion by 2025.
There are close to 15,000 hardware stores across the country, so it's a good idea to research and determine how you can grab a share of the market. It's also to your advantage to identify your target market and decide on your retail format while you're working on your regulatory requirements. Selecting a location with high foot traffic is a wise choice. As you prepare to launch your business, it's important to implement a creative marketing strategy. Starting a hardware store isn't going to be easy, but you'll do well if you plan carefully.
18. Food Trailer
Who doesn't love food trucks and trailers? They seem to be everywhere these days, at parks and street fairs, music festivals, beaches, private parties and community events. Industry revenue in the US tripled in the years before the pandemic, and now food trucks are coming back strong as the pandemic recedes. Now's a great time to start your own food truck business and provide your community with delicious meals while grabbing a share of this growing market.
The first step, of course, will be settling on a menu. The possibilities are endless, from burritos to barbecue, from burgers to sausages, and from smoothies and milkshakes to pad thai and pizza. You could even go seasonal, and offer frozen desserts in summer and gourmet soups in winter, and be able to draw a crowd year-round. The next major hurdle will be acquiring the necessary licenses and permits, which are absolutely crucial for any food-related business.
Last but not least, you will need the food truck itself. It's sure to be a significant investment, but you might be able to find a reasonably priced used truck to keep costs low. With a little luck, soon enough you'll be up and running and making a nice return on that investment.
19. Coffee Cart
More than six in 10 Americans drink coffee everyday and the average coffee drinker consumes more than three cups a day. That's why there were more than 37,000 coffee shops across the US and the entire coffee industry was valued at more than $80 billion just before the pandemic. But now the industry is rebounding as Covid-19 recedes, which means it's a great time for a coffee cart.
If you're looking to start a coffee cart business, it's a good idea to research the market and brace yourself for tough competition. It's important to come up with a good business plan to have a clear idea how you'll compete with major players like Starbucks. While complying with the legal requirements, you should invest in coffee making equipment and find reliable suppliers. With creative marketing and a lot of hard work, you'll be able to make good money from your coffee cart business.
20. Beauty Supply
If you're thinking of starting your own beauty supply business, you're not alone. The US beauty industry remained strong through the pandemic, and has even grown after a drop in sales in 2020. The market grew to more than $19 billion in 2022 as the economy continues to recover.
Starting a beauty supply business can be challenging since there are so many different beauty products on the market. To make your mark, choose a niche and develop a strong brand identity. You should make sure your brand is unique and engaging enough for your customers to notice it when they go on social media or visit their website. It is important to understand your target audience so that you can develop marketing strategies to reach them. Finally, make sure your products are approved by the FDA and that your business complies with cosmetics laws and regulations.
21. Gutter Cleaning
It's not the most glamorous work, but gutter cleaning can delivery good money. Demand for gutter cleaning services spiked as more people stayed home, and the US gutter services industry has grown steadily in the last five years to earn more than $700 million in 2022.
To start, you'll need some money upfront for buying cleaning supplies and tools. Before you launch your business, though, research the market and see what other gutter cleaning services providers are offering and what their rates are. You can differentiate your business by offering services using environment-friendly cleaning products and automated solutions.
Once you've decided on your niche, start selling your services on social media. Offer discounts to attract clients and provide additional services like painting over graffiti, or snow shoveling in the winter. Starting your own business can be a daunting task. But with a bit of research and planning, it can be an incredibly rewarding experience.
22. Nail Salon
Do you have a knack for nail design? If so, you could turn your hobby into a business and help people feel better about their appearance while making a good living. You could either run a mobile salon and make house calls, or set up a shop and pamper customers with manicures, pedicures, and more.
You'll need to be a hands-on person comfortable spending time with other people, because nails can't be done remotely. It's important to have a positive presence and some degree of creativity, if you want your nail designs and service to ensure customer loyalty and referrals. Your main target market will be women, and you could choose to go after younger women with bold, inventive designs or focus on older professional women with high-end pampering.
Whichever route you choose, if you really nail it you could be a major success, as the industry expects steady growth in the years ahead.
23. Daycare Center
Do you love spending time with young children? If so, a daycare business could be the perfect venture for you. Busy parents often need childcare services while at work, so you would be providing a crucial service while spending your day with toddlers.
You'll need daycare certification, which usually entails at least two years caring for children. You'll also need to find a good-sized space, preferably in a residential area with minimal competition. And you should outfit it with lots of toys, drawing materials, high chairs, cribs, and more, and get yourself some good insurance, because little kids tend to find trouble.
Once all that's done, you'll just need an appealing website and a decent marketing campaign, and you'll be off and running.
24. Pet Store
With people stuck at home during the pandemic, the number of pet owners skyrocketed. Over the past decade, Americans' spending on pets has more than doubled to $110 billion, and pet stores represent about a fifth of that total. If you love animals, you could start a pet store, give lots of cuddly cuties new homes and help people better take care of their pets, all while making a good living.
Of course, you'll need to decide which pets you'll offer and how broad your variety of products will be, from food to toys and accessories. Another crucial step will be ensuring you meet all regulations and obtain all the required licenses and permits required for pet sales. Starting a pet store is not easy, but it's very doable. With hard work and determination, you could ride Americans' love of animals to prosperity.