Back to Business Ideas Categories
17 Best Business Ideas In Tennessee
Written by: Esther Strauss
Esther is a business strategist with over 20 years of experience as an entrepreneur, executive, educator, and management advisor.
Edited by: David Lepeska
David has been writing and learning about business, finance and globalization for a quarter-century, starting with a small New York consulting firm in the 1990s.
Updated on April 29, 2023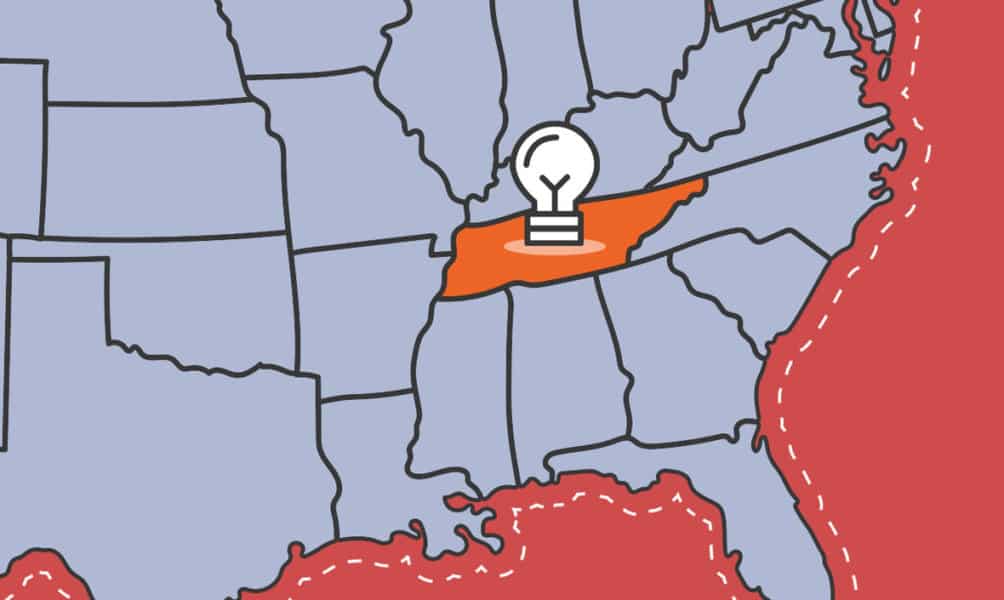 17 Best Business Ideas In Tennessee
Manufacturing
Health Care
Retail
Graphic Design
Wholesale
Insurance
Real Estate Agency
Home Builder
Restaurant
Freelance Paralegal
Hair Salon
IT Consulting Firm
Landscaping Business
Cremation Business
Foreclosure Clean-out
eBay Business
Appliance Repair
Tennessee is famous for country music, Graceland, and the Blue Ridge Mountains. Obviously, the music and entertainment industry is among the state's growth drivers. Other thriving economic sectors are healthcare, advanced manufacturing, corporate operations, and supply chain management.
Besides these industries, the professional and business services sector is also seeing high demand. So you might consider IT consulting, freelance paralegal, appliance repair, or landscaping. Check out our great list of Tennessee business ideas to jumpstart your next entrepreneurial endeavor.
1. Manufacturing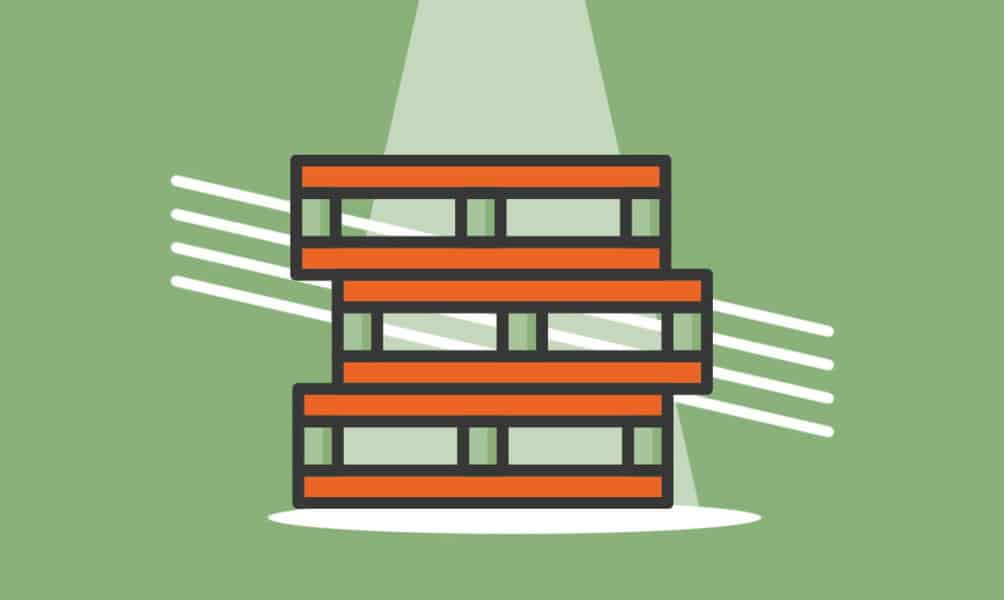 A great deal of manufacturing has moved overseas in recent decades, but US manufacturing is still an $8 billion industry that has seen steady growth in recent years. Manufacturing businesses can be extremely profitable, but they also require a lot of planning and hard work.
The first step is to decide what you're going to produce. Do some market research and see which products are selling well and where there may be a market gap. You should keep an eye out for products that are more affordable to manufacture or offer a significant markup and strong profits. Next, you'll need to rent or purchase a manufacturing facility, preferably in an out-of-the-way location to keep costs low. Once you start making your products, you'll need to have them tested and certified and acquire all the necessary licenses and permits.
Finally, you'll be ready to launch a marketing campaign that, with a bit of luck, should start bringing in orders and put you back in the black.
2. Health Care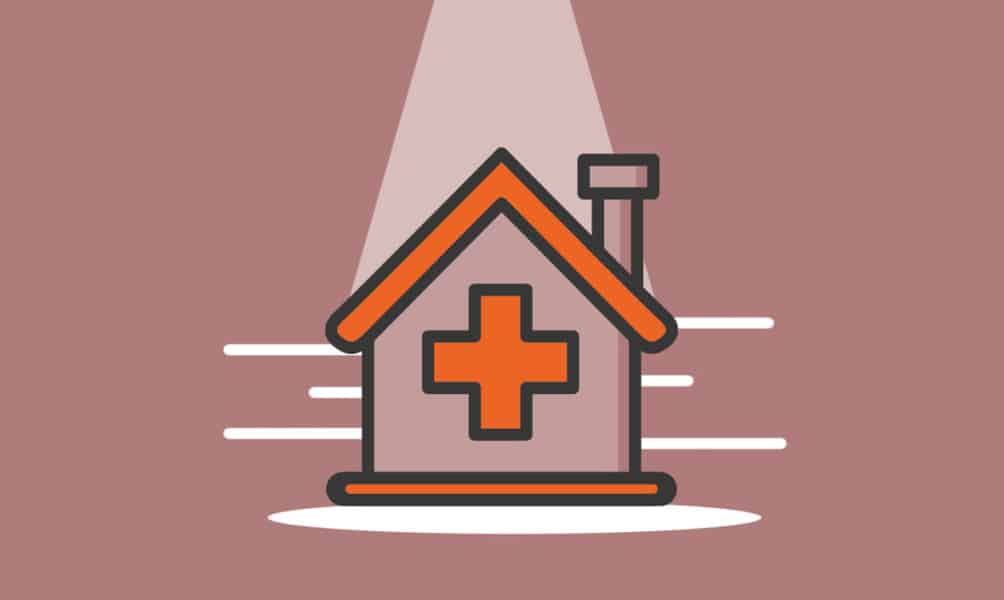 Thinking of setting up a health care business? You're on the right track. By 2030, the number of US adults age 65 and older will exceed 60 million. This means increased health care spending. Which segments are booming, you might ask. Profits are growing fastest in medtech and health care IT.
So what are you waiting for? Now's the time to start a health care business. Take the first step by finding a niche to focus on. Make sure you have the necessary permits and licenses, whether you're thinking of starting a medical practice, home health care company, or something else. You'll also need to decide on a value proposition that will set you apart from the competition and bring in steady business.
3. Retail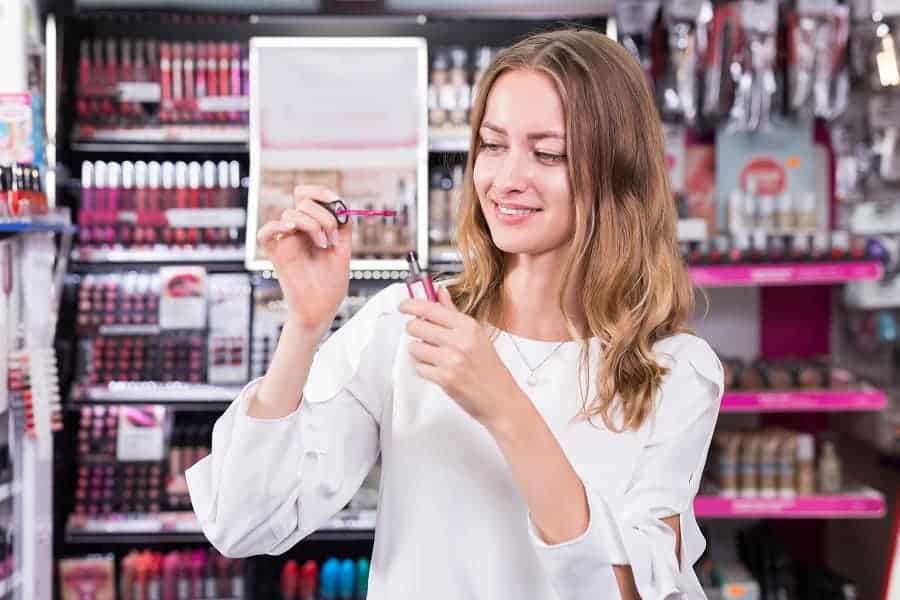 Are you thinking of starting your own retail business? If so, you're in good company. The retail industry is a huge part of the economy, and it's only getting bigger. But starting a retail business isn't easy. There are a lot of things to think about, from choosing the right location to setting up your payment system. And let's not forget the most important step: deciding what to sell!
A good way to choose your product offerings is to first do some research — see what's out there, and more importantly what's not. You're looking for what sells well, as well as a market gap to fill. Once you know your products, finding a great location for your store will be the next big step. However, you might want to initially run your retail business out of your home. This would significantly reduce your costs and give you time to build a brand and a reputation.
After a year or two, assuming your products are well received by the market, you'll be in a much better position to find a great location and open a serious retail outlet.
4. Graphic Design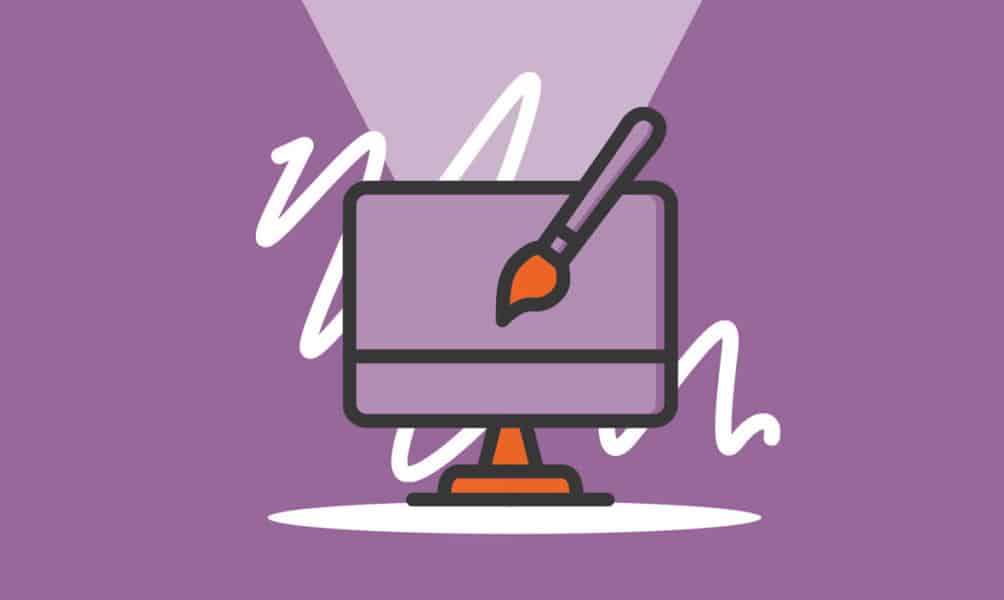 Strong graphic design is a crucial element of nearly every business's branding and marketing, which is why it's always in great demand. After years of steady growth, the US graphic design industry is worth nearly $14 billion and offers real opportunity for the bold entrepreneur. You could start your own graphic design business from home and work with clients around the world, generating good money and turning your creative passion into a successful career.
You will, however, need to have a strong creative streak and some skill and experience with graphic design software and tools. If you don't have a relevant degree, you could brush up on your graphic design skills by taking courses at an online platform like Udemy. Next, it's a good idea to research the market, see what sort of graphic design is trending lately, and keep an eye out for a market gap that might fit your skillset.
Understanding and clarifying what you will offer, which businesses you are targeting and how you'll stand out from the competition will be crucial to your success.
5. Wholesale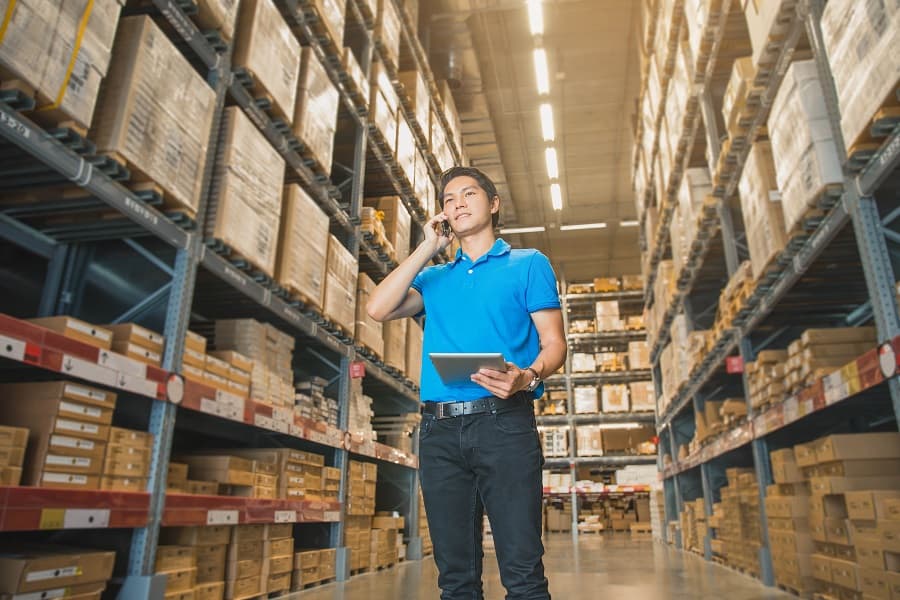 Wholesale is all about the advantages of scale: prices are lower than retail because the purchases are in bulk, vast amounts of tomatoes, cement mix, shoes, or whatever it may be. If you're good at scaling up and making sales, you might want to consider starting a wholesale business, because the industry is expected to continue its steady growth in the years ahead.
Getting started will require a significant investment, because all of that inventory is not going to suddenly appear out of nowhere, and you'll need a place to keep it. Fortunately, unlike retail, a wholesale business doesn't have to worry about finding an area with heavy traffic. Instead, the main concern is space. Once you've got your goods and a warehouse, you'll need to obtain all the necessary licenses, then start reaching out to local businesses that might be interested in your goods.
Keep in mind that this is a big and growing industry, which means you're going to face stiff competition from established firms and other new entrants. You'll likely need to work hard, and smart, to succeed.
6. Insurance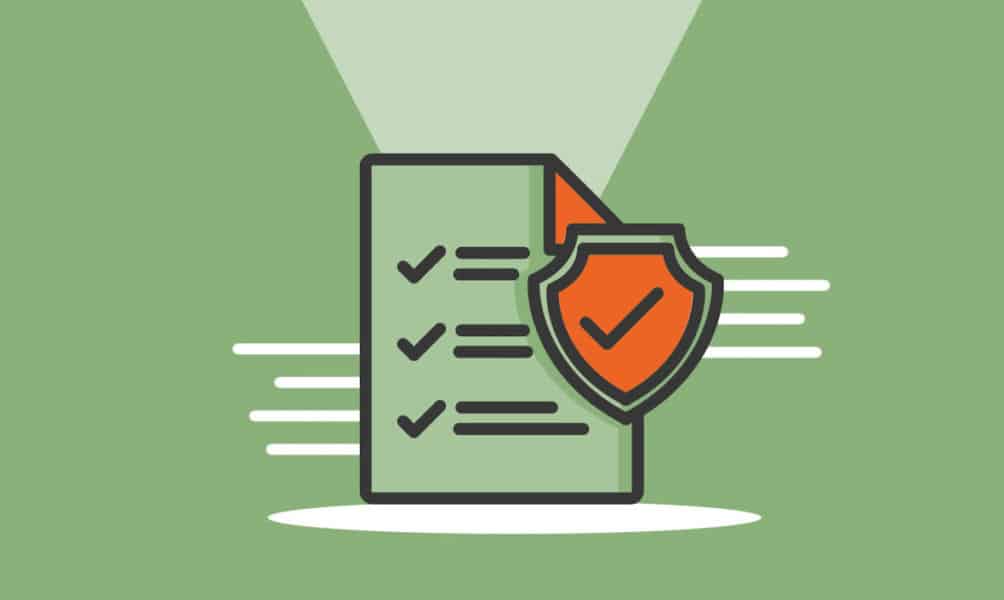 Starting an insurance business can be a great way to make money while helping others plan for the future and hedge against financial losses. The global insurance industry has been growing, with revenues estimated to reach more than $6 trillion in 2025. Analysts believe the industry is poised for a more rapid growth as the world recovers from the pandemic. This could be the right time for you to start your own insurance business.
You can start small by setting up an office affiliated with a major industry player. Before you launch your business, you need to know your products well and focus on a niche market. Will you be offering property, health or life policies, among others? You'll also need to consider the emerging technologies in coming up with business models. It would be helpful if you have actuary skills, some customer service experience and great networking skills.
7. Real Estate Agency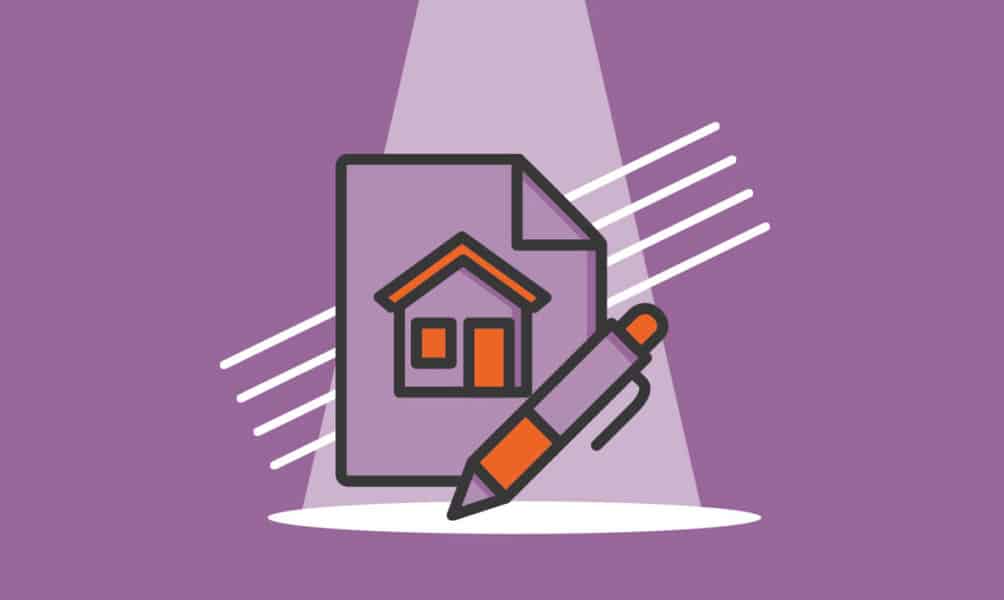 The US real estate market has been booming in recent years, and is now worth nearly $400 billion and expected to see further growth in the years ahead. As an entrepreneur, you're probably always on the look-out for new opportunities. Right now, with sales totals and home prices at record highs, real estate ranks among the largest and most promising markets. And best of all, you'll be helping families settle down and build homes and communities.
Of course, starting a real estate business isn't as easy as getting out of bed. You'll need to educate yourself about the market and obtain a real estate agent's license. You'll need to familiarize yourself with all of the relevant online tools and information to keep you updated on market trends, and find a local broker to partner with. Finally, you'll need to set up a website and successfully market your home buying and selling abilities in order to stand out in a crowded marketplace.
All that done, you'll be ready to start building your real estate empire.
8. Home Builder
New home construction starts in the US have recovered from the pandemic, posting a record 22% annual growth at the start of 2022 despite the rising mortgage rates. The $120 billion market is expected to continue growing as the economy improves. It's the perfect time to start your home builder business and help address the housing backlog while achieving financial independence.
Of course, it's not easy to get started in this competitive industry. You'll need to research the market and find out what other builders are offering. It is important to find ways for your business to gain an edge. You may need to access construction loans and acquire building permits. Make sure to comply with building codes and construction-related laws and regulations. With careful planning, a home builder business can be very rewarding.
9. Restaurant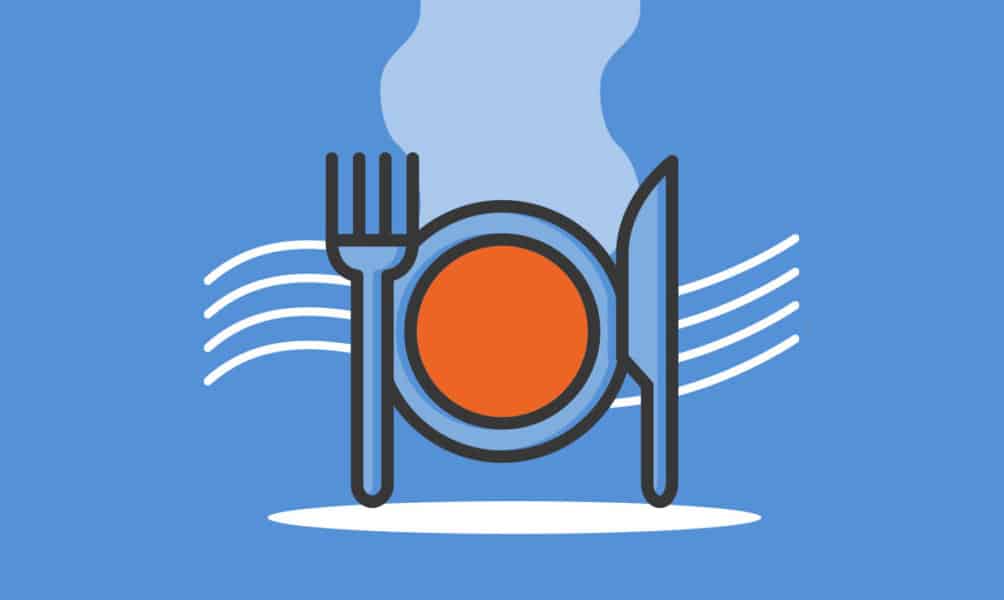 In the wake of the pandemic, Tennesseans are getting back out to try the latest hot dining options, so now is a great time to start your own restaurant. It's no easy task, but it can be very lucrative. The US food service industry is expected to bounce back strong and generate $900 billion in sales in 2022.
Still, many restaurant operators believe it will take a year or more before business conditions return to normal. But you could establish a digital presence and work on offering delivery services before opening your doors.
There are many other key steps to consider. First, it's important to decide what type of restaurant you want to open. Do you want to serve classic American fare, or maybe Italian? Do you want to do casual or fine dining? What about a family-style restaurant? Next, it's a good idea to research the competition in your area and come up with a plan to set yourself apart. Starting a restaurant can be tough, but if you're prepared for the challenges ahead, it can be an incredibly rewarding experience.
10. Freelance Paralegal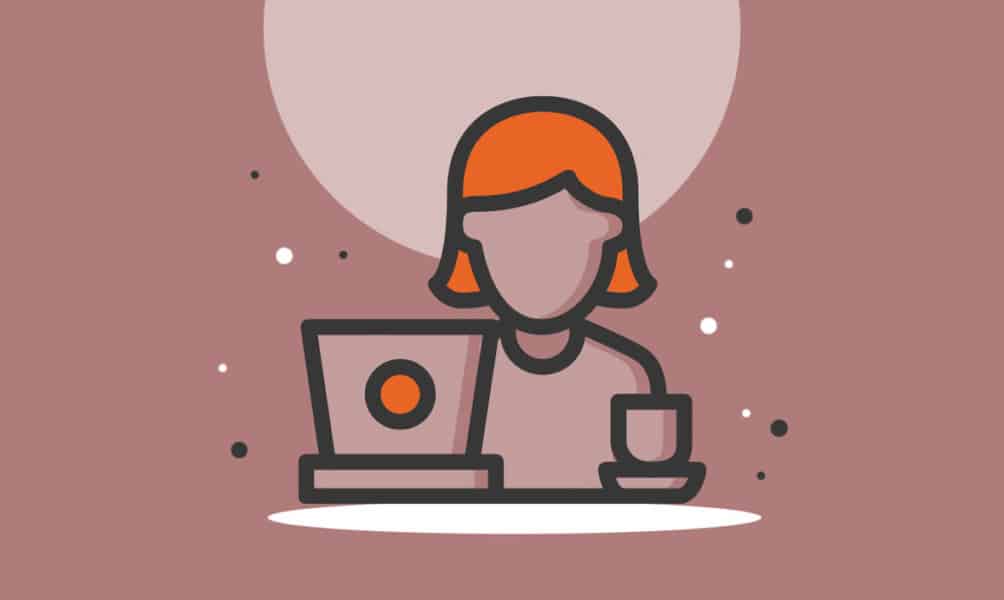 Did you know that there's growing demand for paralegal services? About 43,000 job openings for paralegals and legal assistants are projected each year through 2030 in the US. So if you've had training or experience as a paralegal, starting a freelance paralegal business could be the right move.
A paralegal provides assistance to lawyers. To become one, you must be detail-oriented and knowledgeable about US laws. As a freelance paralegal, you can start small and work from home. Most paralegals hold an associate's degree or a certificate in paralegal studies. It takes at least two years to complete an associate degree program. Tennessee doesn't fully regulate paralegals, but be sure to check state regulations before starting your business. Last but not least, you may need to unleash your creativity to craft a sharp marketing strategy and attract clients.
11. Hair Salon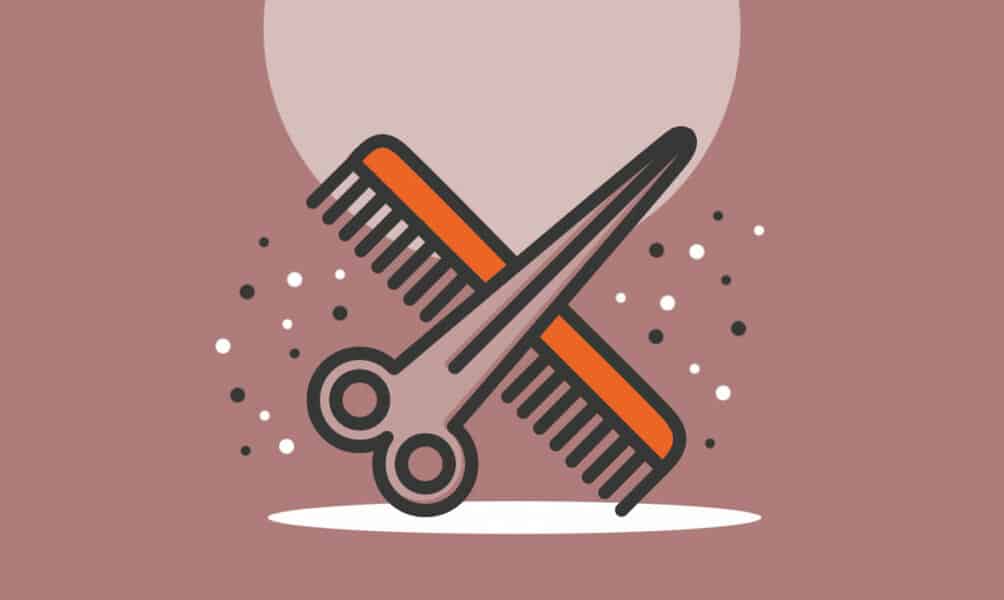 Hair is big business, worth more than $46 billion in the US alone. More importantly, it's set to grow nearly 40% by 2027, which means there's no shortage of opportunity for bold and talented entrepreneurs. If you're good with hair and have a strong sense of style, you could start your own salon and help people look better and feel more confident while making a good living.
It can be a very rewarding experience, but it's not without its challenges. Assuming you don't plan to be a mobile salon and make house calls, your first order of business will be to find a great space, preferably in a location with good traffic. Next, you'll want to build it out in a way that suits your personal style and provides a comfortable space. Finally, you'll want to decide on your products and services — will you offer only styling, or also shampooing and dying? Maybe you'll want to offer added services like nails and head massages?
Once you've decided all that and gotten the required permits, you'll just need to do some strong marketing across social media and in your area to get those first customers coming through the door.
12. IT Consulting Firm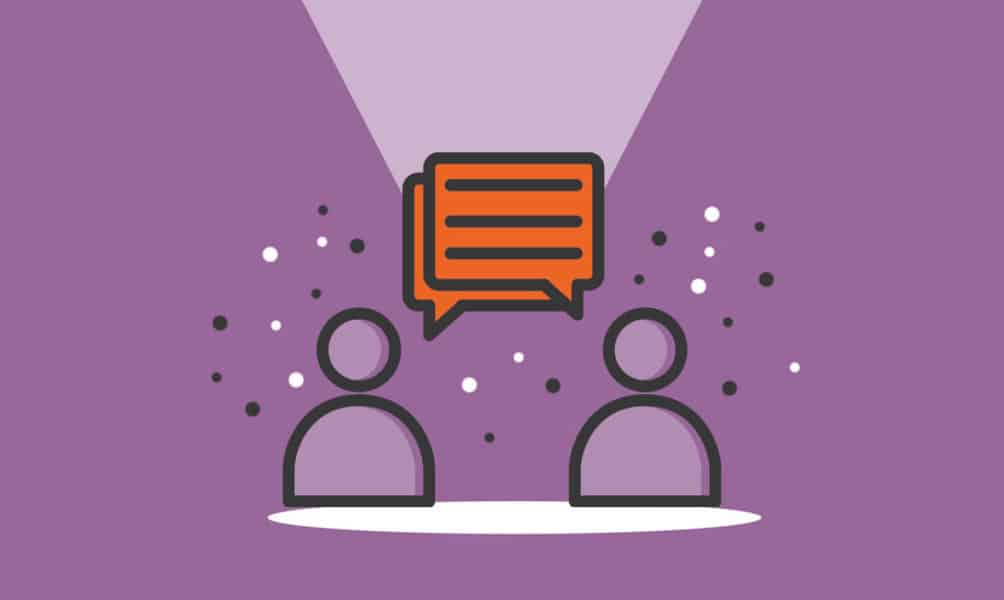 As our world becomes increasingly digital, it's no surprise that more and more businesses need guidance and insight on how to adapt and take advantage of this new technological landscape. This helps explain why IT consulting in the United States has been growing fast and is already worth more than half a trillion dollars. The industry is expected to expand further in the years ahead, which means now is a fantastic time to start your own IT consulting firm and get in on the action.
The crucial element is expertise. If you have a computer science, IT or engineering degree and have spent a few years doing related work at a respectable consulting or tech firm, you have the resume to become an IT consultant. You'll need to build a strong website and register your business, but you could soon be offering your tech insights to top businesses. Provide quality consulting for the first few clients, and you'll be well on your way to IT success!
13. Landscaping Business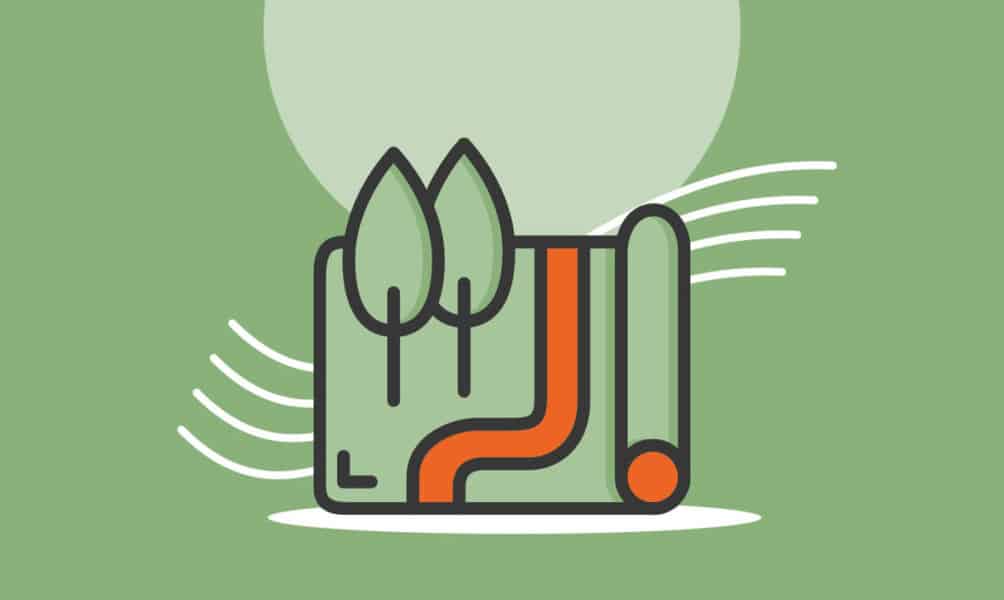 If you love working on your yard and spending time outdoors, you might consider starting your own landscaping business. Boosted by the recent real estate boom, landscaping and lawn-care have seen steady growth in recent years. That expansion is expected to continue, so now's an excellent time to get in on the action and ride this wave to success.
You could offer a wealth of services, from designing yards and gardens to tree planting, trimming, mowing and more, and you could focus on residential customers or businesses, or go for broke and aim for both! First, you'll want to brush up on your landscape design and maintenance skills. Fortunately, the US government in 2019 partnered with the leading landscapers' association to launch a national landscapers' apprenticeship program to train more skilled workers.
You'll also need to invest in quality equipment, as well as a reliable truck. After that, to attract clients you'll want to build a simple, appealing website and launch some strong marketing to get the word out. From there, you should start seeing the business roll in as you enjoy the scent of freshly cut grass.
14. Cremation Business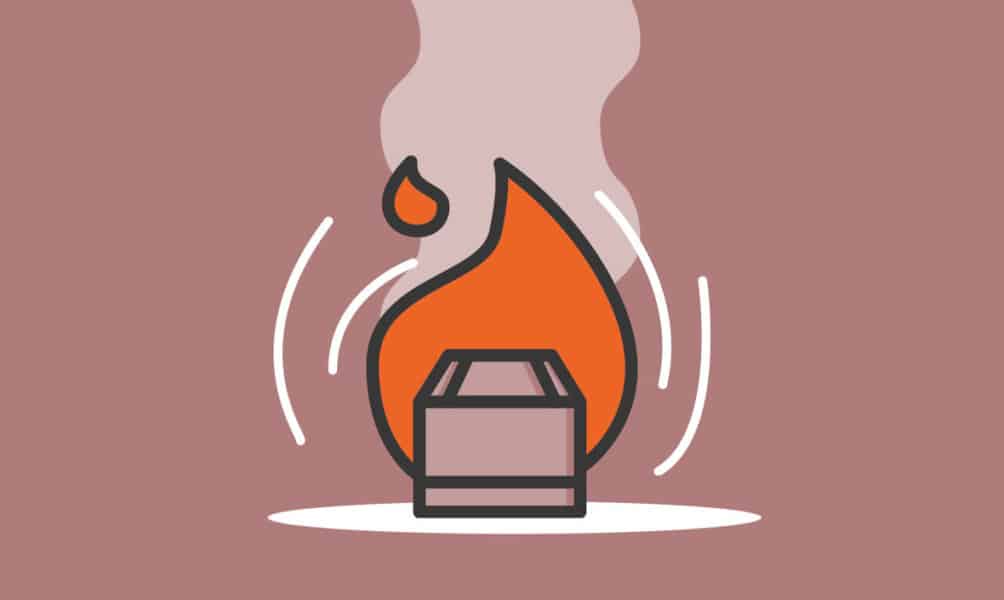 Do you have a bit of a morbid streak? Well then you might be pleased to learn that the US cremation industry has seen steady growth in recent years as more and more Americans choose to be cremated, rather than buried. By starting your own cremation service, you could scratch your itch for the macabre and provide a necessary service for grieving loved ones while making good money.
By 2040, 8 of 10 Americans are expected to choose cremation over burial, mainly because it costs half as much. You could ride that wave of growth, but first you'll need to make a major investment and decide whether you'll use a traditional flame-based system or more eco-friendly alkaline hydrolysis. You'll also need to get the required licenses and permits and decide whether you want to offer additional products and services. Some crematoriums work only with pets, or offer wearables such as an ash-filled locket. Good idea, or too morbid?
15. Foreclosure Clean-out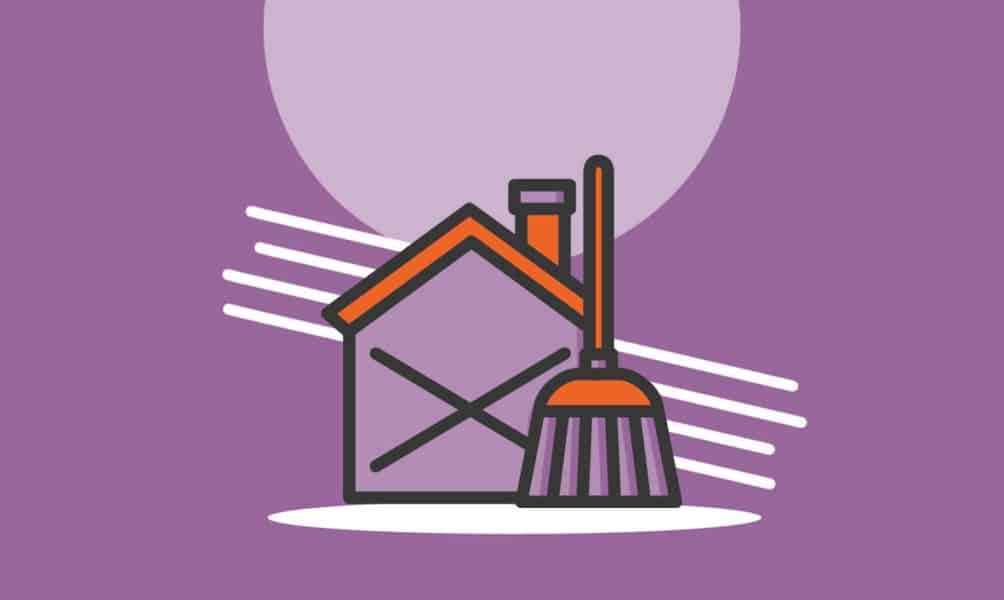 A foreclosure clean-out business involves the removal of all furniture, appliances and junk when a property has been foreclosed or abandoned. If you're looking for a new opportunity, consider starting a foreclosure clean-out business. Foreclosure filings across the US declined at the start of the pandemic, but picked up in late 2021, with the leading industry analyst reporting a 70% year-on-year increase in the third quarter. These are expected to rise further as hundreds of thousands of Americans are set to exit the foreclosure moratorium and mortgage forbearance program.
To start a foreclosure clean-out business, it's important to connect with prospective clients. You can do this by developing a website and establishing social media accounts to promote your services. You don't have to limit your target market. Your business can cater to single-family homes, apartments, and commercial properties. To keep up with the competition, you might want to offer cleaning and repair services after removing the junk. It would take a lot of hard work, but you could make a decent living off of foreclosure clean-out.
16. eBay Business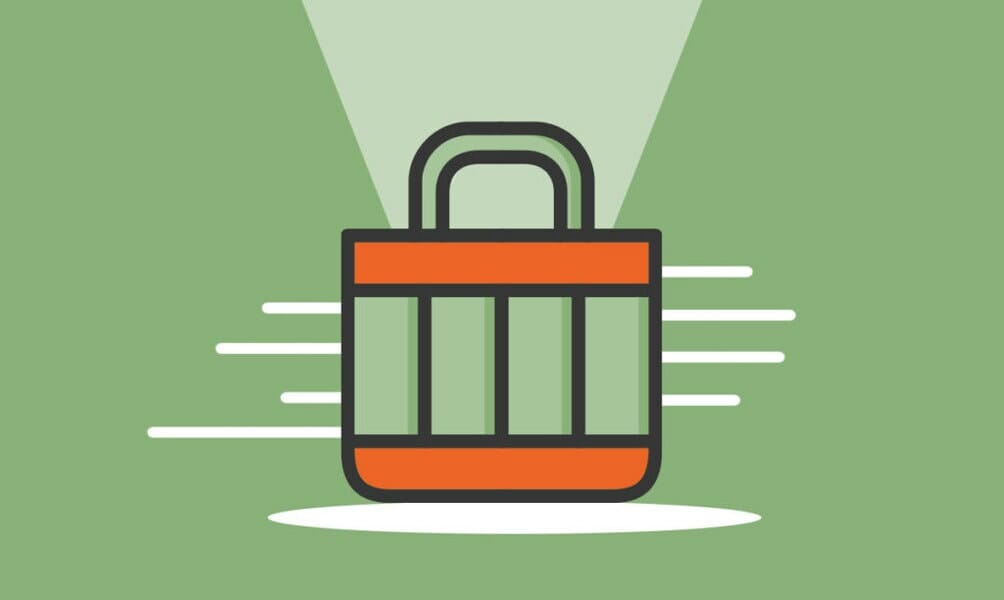 With the rise of Etsy and other online platforms you might think of eBay as a blast from the past. But this is not the case. EBay's revenues grew a whopping 19% in 2020, and the leader in online auctions, which already does $10 billion per year, expects steady growth in the years ahead. So if you're into online bargains, you could start your own eBay business and ride this growth to good money.
An eBay business can be extremely profitable, and it's a great way to start a business without investing a lot of money. The best part is that eBay has done most of the work for you — providing a sales platform and a massive customer base, confirming that buyers are reliable, and building a system that ensures you get the true market value for goods.
The key to your eBay business will likely be deciding which sort of goods you'll offer. Will it be vintage T-shirts? War memorabilia? Cool sneakers? On eBay, the possibilities are endless.
17. Appliance Repair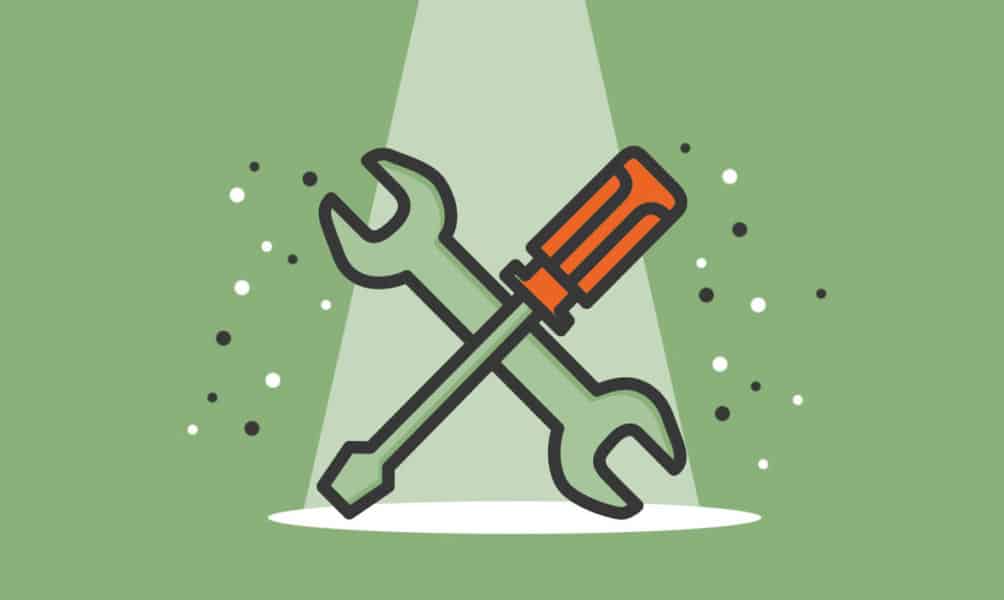 Are you looking for a low-cost business opportunity? Consider starting an appliance repair business. The market suffered a decline because of the pandemic but recovered in the latter half of 2020 because of low consumer confidence and supply disruptions. The market is expected to continue growing because of these disruptions that make it difficult for consumers to get new appliances.
Before you get started, understand the market and know that an appliance repair business covers household appliances like television, washing machines, dryers and refrigerators. You may also repair and maintain garden equipment like lawn mowers, but automotive or computer repairs are not included. You will need to check out licensing and other regulations, prepare the basic tools that you need for repairs and maintenance, and advertise your business to find customers. You can start small and work by yourself, or hire an assistant as your customer base grows. With a little planning and preparation, you can be on your way to serious appliance repair success!