Back to Business Ideas Categories
16 Business Ideas for Vacant Land
Written by: Carolyn Young
Carolyn Young is a business writer who focuses on entrepreneurial concepts and the business formation. She has over 25 years of experience in business roles, and has authored several entrepreneurship textbooks.
Edited by: David Lepeska
David has been writing and learning about business, finance and globalization for a quarter-century, starting with a small New York consulting firm in the 1990s.
Updated on October 2, 2023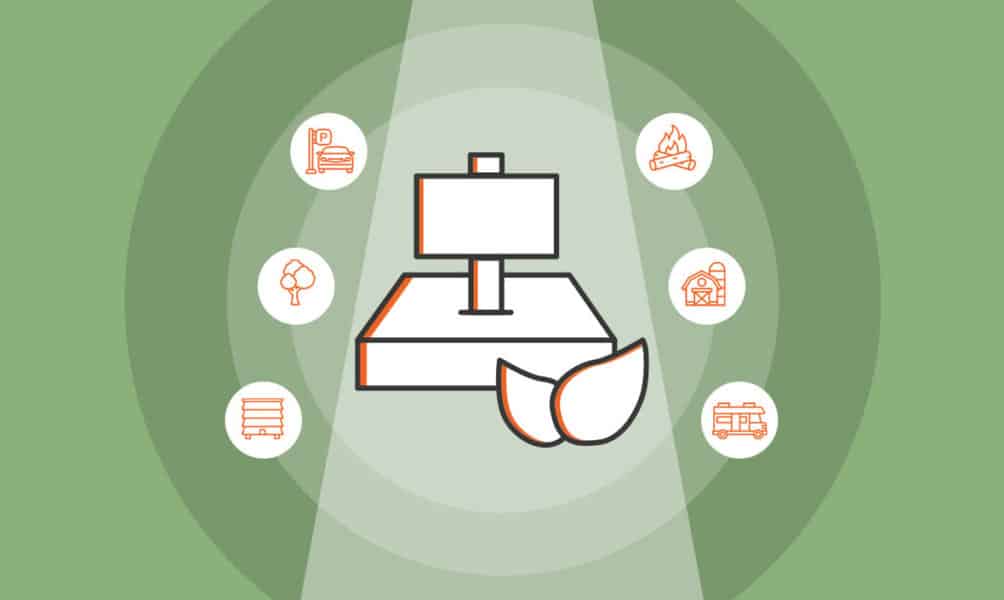 16 Business Ideas for Vacant Land
RV Storage
Rental Property
Tiny House Business
Tree Farm
Farm
Firewood
Gun Range
Parking Lot
Sports Hunting Business
Retreat Business
Woodworking Shop
Cannabis Cultivation
Beekeeping
Greenhouse
Trampoline Park
Waterpark
How can you turn a vacant property into a steady revenue stream? There are plenty of ways. You could rent it out, convert it into storage, build a farm or greenhouse or set up a gun range or retreat spot.
Check out our list of brilliant business ideas for vacant land and find the move that's right for you.
1. RV Storage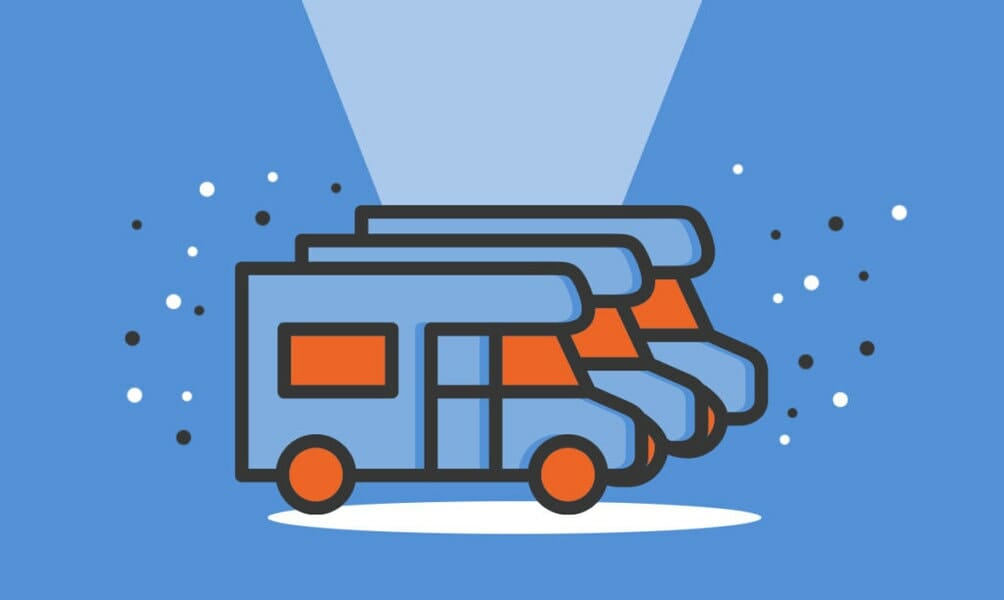 A hunger to explore the great outdoors is driving more Americans to purchase recreational vehicles (RVs), with more than 600,000 RVs built in 2021. Demand remained steady in 2022 as people rediscover the joys of the open road.
But where to store an RV when you're not using it? Most people store it in an unoccupied lot or garage, which can be expensive. This is where an RV storage business comes in. It's a great way to make good money on the side while keeping RVs safe and out of the weather.
If you're thinking of providing this service, you'll need to make a significant investment to set up plumbing and power and internet access on your facilities, and acquire the proper licenses. And of course, the key to success is location, so be sure your lot is an area with steady traffic.
2. Rental Property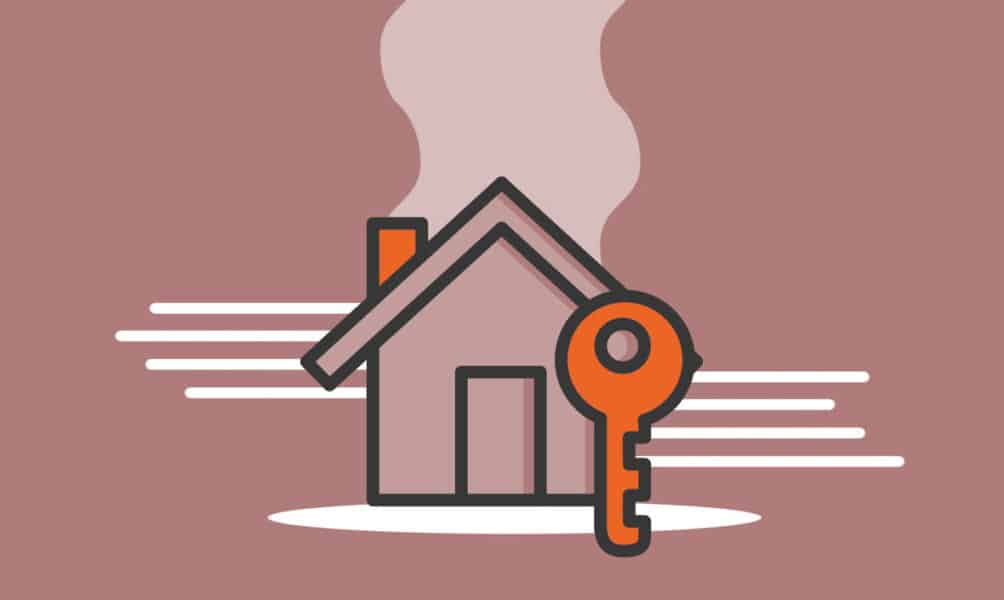 If you've got an available piece of land, you're probably aware that the pandemic spurred record-setting growth in the US real estate market, with prices and sales as high as they've been this century. The market has cooled down slightly, but it's still a great time to get in on the action — and one good way to do so is by starting your own rental property business.
The concept is easy. You simply build a multi-unit property on your land and start making a steady income from renters, in addition to property appreciation and tax benefits. Of course you'll need a significant investment to get started, but you also need to break some eggs to make an omelet.
But you will of course need to research the market and find out the price range for the area, and find reliable contractors. Be sure not to overspend early on. Get started, get a feel for the industry in your area, and then start thinking about making bigger bets.
3. Tiny House Business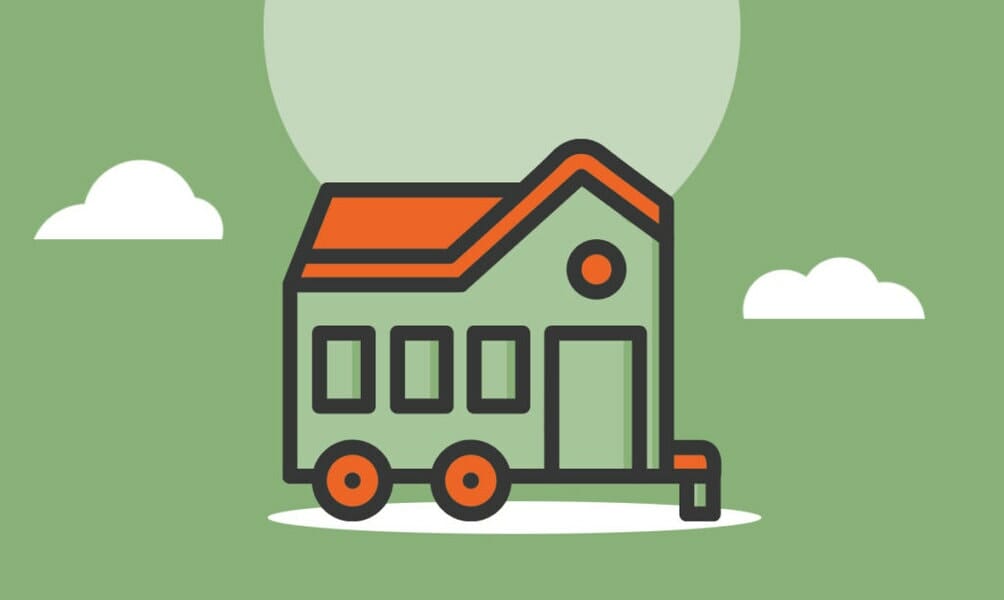 Tiny houses are fascinating — everything you need within 400 square feet. The idea has been around since the 70s, but it's only recently become popular as more people downsize, declutter and live simply. The global tiny homes market is set to grow 4% per year through 2026, including both mobile and stationary tiny homes.
Starting your own tiny house business can be a great way to achieve financial independence, but you need to decide how to go about it. Will you rent or build tiny homes? You should be aware of the relevant laws and regulations. These vary from state to state, so check with your local authorities. You should also make sure your business adheres to the standards for tiny homes. Whatever type of business you want to set up, this is an opportunity that you don't want to miss out on.
4. Tree Farm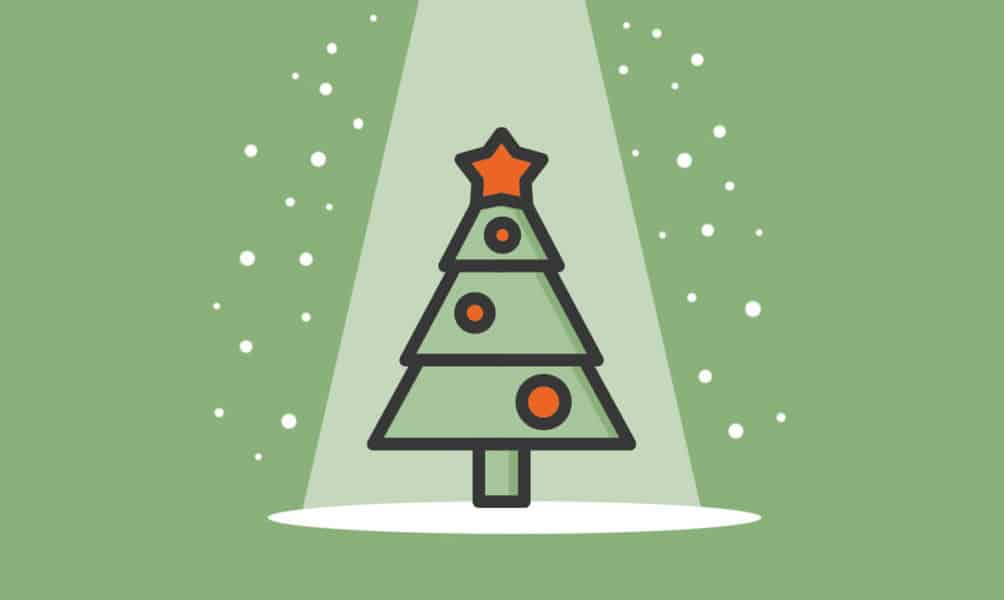 Growing trees helps fight climate change. But did you know that it's also a great way to earn money? The $6 billion tree and shrub farming industry in the US is bouncing back from the pandemic, and rising demand for food products will drive growth in the next three years. Trees take a long time to grow, so it's best to start your tree farm now.
The location of your available lot will help determine what sort of trees you'll grow. You might focus on high-value fruit trees, or trees that produce specialty wood for furniture. You could establish a nursery and sell seedlings. By choosing the right trees and promoting your business wisely, you can make a small fortune.
5. Farm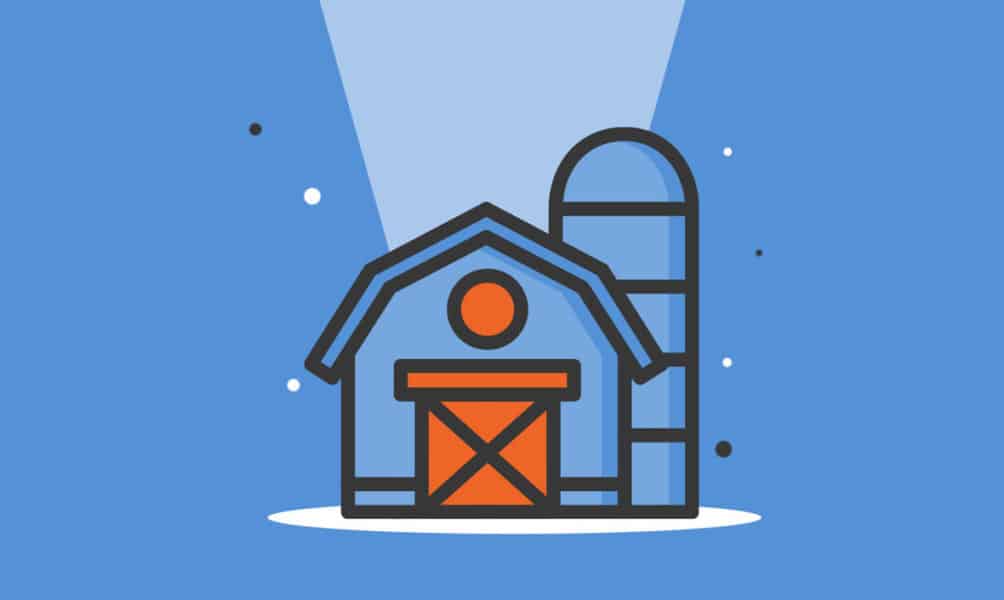 Have you always dreamed of starting your own farm? Well now is a great time to take the plunge, with countless people leaving cities for the countryside and looking to eat healthier, farm-fresh foods. Farming is a trillion-dollar US industry that offers real opportunity for the hard-working entrepreneur.
And there will be hard work. Farming is not as easy as putting on overalls. You've already got a good piece of land, so that's a start. You'll need to choose your crops. Maybe heirloom tomatoes, zucchini and soy beans? Next, work the soil and make sure it's ready for planting, then keep your fields clear of insects and blight. You'll also want to decide on livestock. Will you have chickens, lambs, cows, pigs? There's so much work to do on the farm, but you'll get to work in the great outdoors, providing nourishing foods to your family and community.
6. Firewood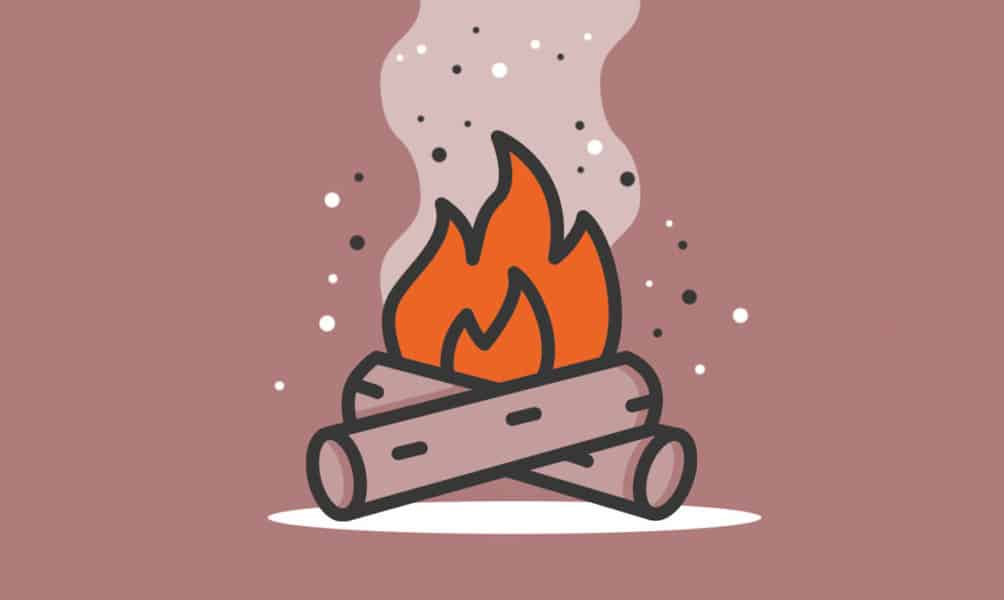 Looking for a business idea that's profitable and eco-friendly? Look no further than firewood. You'll help people stay warm in the winter while enjoying the outdoors, being environmentally responsible, and making a good living! Firewood is in demand year-round, as people use it for heating in winter and grilling out, campfires, and bonfires in summer. This explains why the industry has seen steady growth in recent years.
You should start planting trees on your lot right away, because they take years to grow. You'll also want to plant a new tree for every one you cut down, obtain the appropriate licenses, and have the right equipment and a reliable truck and trailer. But with some hard work in the open air, the investment will soon be worth it, and you might even be able to build your own little firewood empire.
7. Gun Range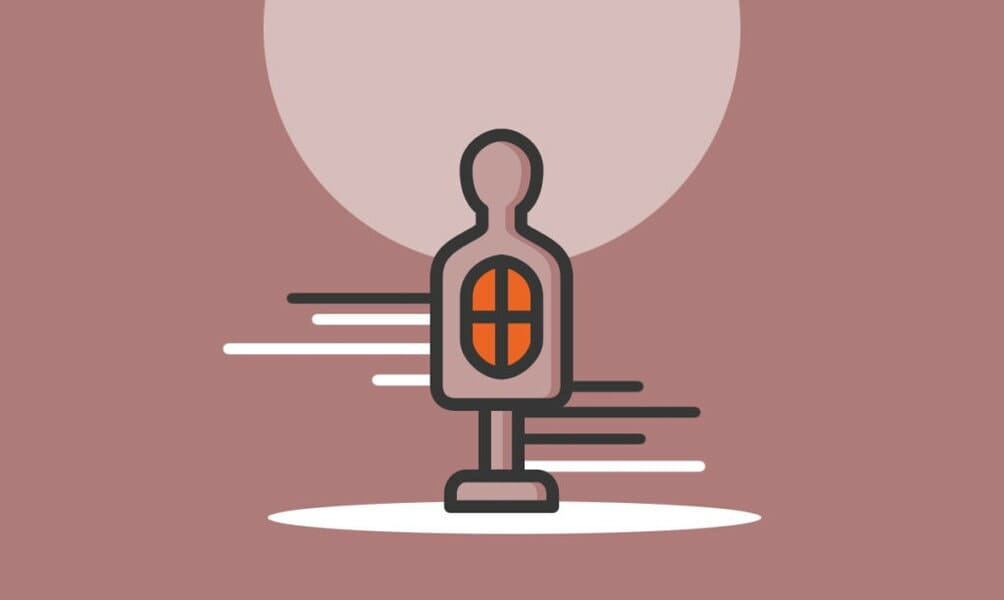 Starting a gun range business may be the perfect venture for you if you have a passion for firearms and want to share this with others. The US shooting ranges industry, valued at $4 billion in 2022, has consistently grown in the last five years. There are more than 11,000 shooting ranges across the US and there's still room for more. Demand for such facilities is expected to increase as the economy improves and consumers spend more on recreation.
Outdoor shooting ranges are now more popular, so it's to your advantage to factor that in when you start building your range. At the same time, it's a good idea to make sure your facility complies with federal, state and local regulations, and safety standards. Some cities prohibit outdoor ranges and require indoor spaces with walls, ceilings, and floors that are impenetrable to bullets. It would be best to consult your local authorities to make sure your business is fully compliant.
8. Parking Lot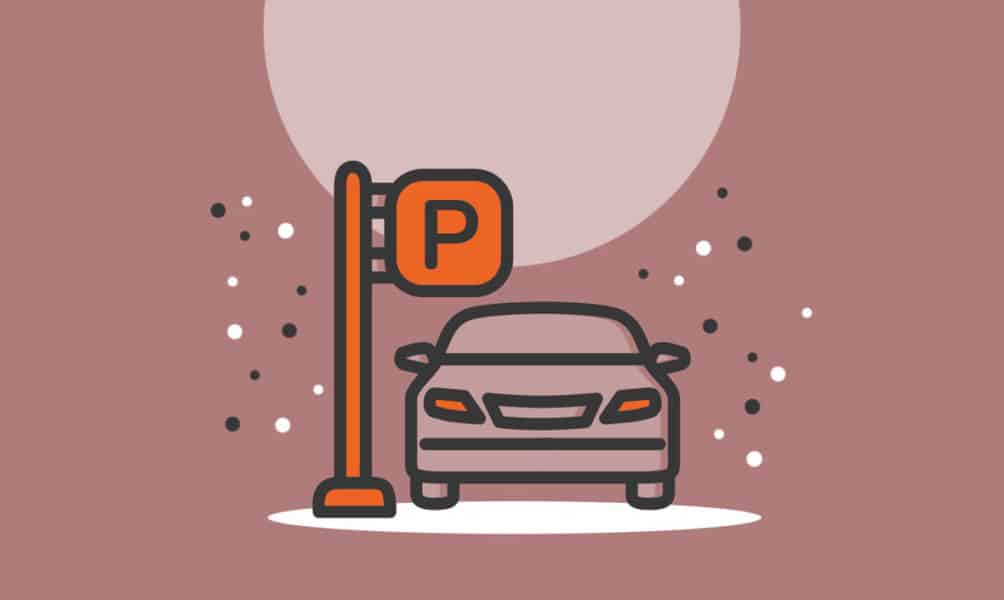 There are a lot of cars in this world, and most are usually not in use. This is why parking is always in demand, and the US parking industry is set to earn more than $11 billion by 2024. A parking lot is relatively easy to manage, yet has high profit potential. Starting a parking lot now is a great idea.
And with your own plot of land, you're already halfway there! But before you can open your business, you need to comply with local licensing, zoning, insurance, and other requirements. Promoting your business is also important. You can employ digital marketing strategies and make use of social media platforms to advertise your lot and attract customers.
9. Sports Hunting Business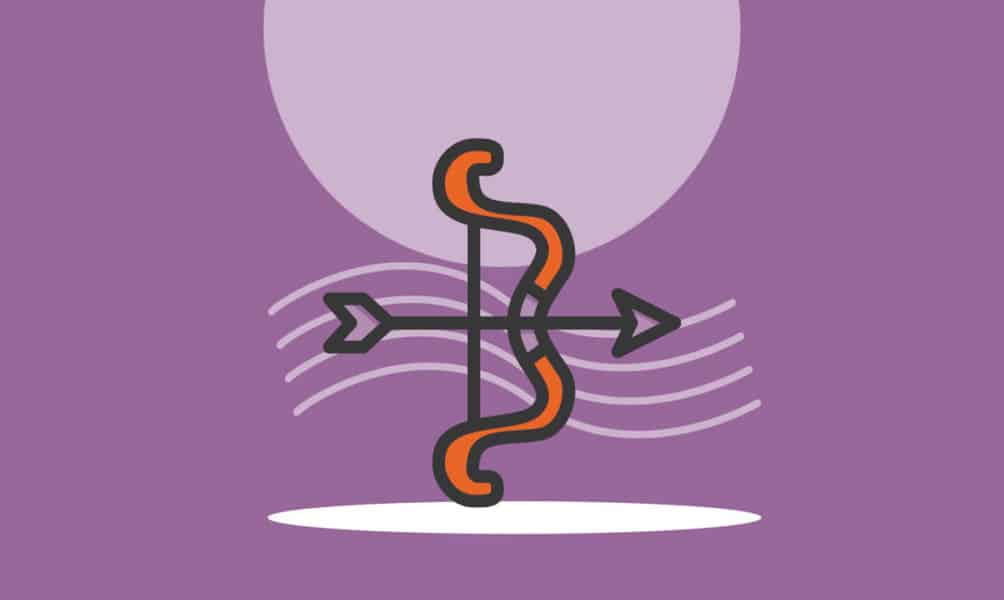 If your plot is large enough, and in a rural area, starting a hunting business may be the right move. Hunting used to be a primary source of food, but is now a recreational activity along with fishing. Still, the US hunting and trapping industry earned $900 million in 2021, and an increase in disposable income is set to encourage more Americans to spend more on recreation, including hunting.
You will need some hunting equipment and a hunting license. That will be on top of the legal, insurance and other requirements that you have to meet before you launch your business. You will also need to learn some basic first-aid skills, study wildlife behavior, research hunting strategies, and more. It is also important to coordinate with your state's wildlife conservation department before you promote your hunting trip packages. With proper planning, a hunting business can make your property very profitable.
10. Retreat Business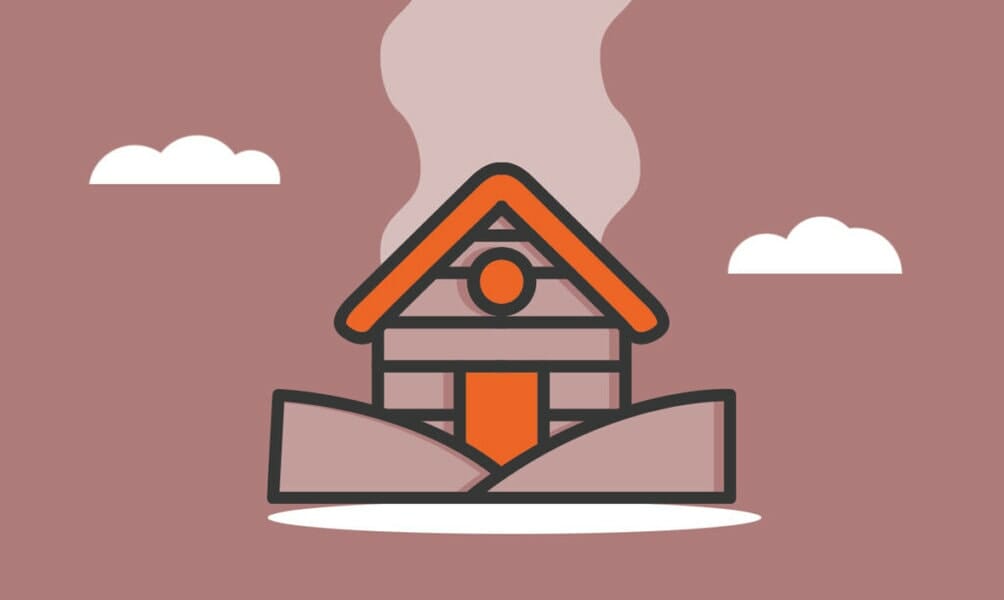 The health and wellness industry is poised to bounce back as the pandemic winds down and more people visit health retreat centers to shake the blues, build team spirit and shed unwanted pounds. By 2030, total revenue for the global wellness tourism market is set to surpass $1.6 trillion. If you're hoping to start a retreat business, now's a great time — and you've already got the piece of property.
A retreat center may offer yoga and meditation retreats, spa treatment, Ayurveda treatment, agricultural tourism, shopping, spiritual activities, and other wellness activities. You could also focus on corporate retreats and team-building events. But you might want to focus on just one or two segments and strive for excellence. Most retreats have gardens, libraries and space for solitude. Remember that you will be competing against established brands in ideal locations, so your retreat business should offer a unique experience to attract clients.
11. Woodworking Shop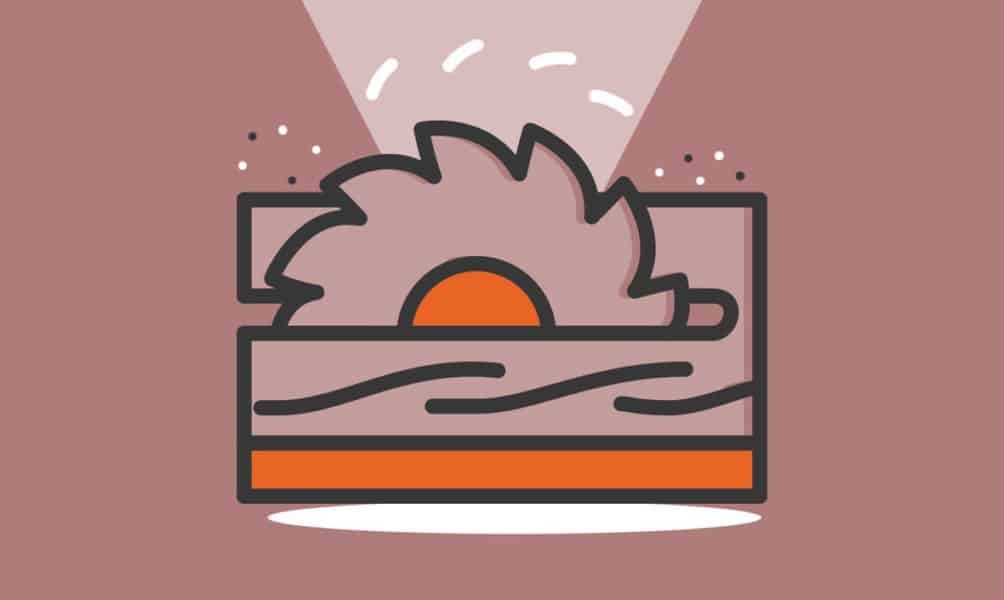 Are you good with wood? If so, this is a great time to get into the woodworking industry, which has seen steady growth in recent years and is expected to be worth $5 billion globally by 2026. These days, people everywhere are interested in hand-crafted, artisanal goods, and wood is booming!
You could start your own woodworking business on your vacant property for little investment and ride this wave to serious success. Even if the trend slows down, high-quality furniture and other wooden items are always in demand.
To get started, there are a few key steps you'll need to take. First, you should get all the necessary tools and equipment, if you don't already have them, and brush up on your woodworking with an online class or two. Next, you'll need to decide what you'll be making: furniture, figurines and chess sets, decorative plaques and custom wood pieces, or all of the above. The choice is yours, but as long as you choose wood and are willing to work hard, you should find your way to success.
12. Cannabis Cultivation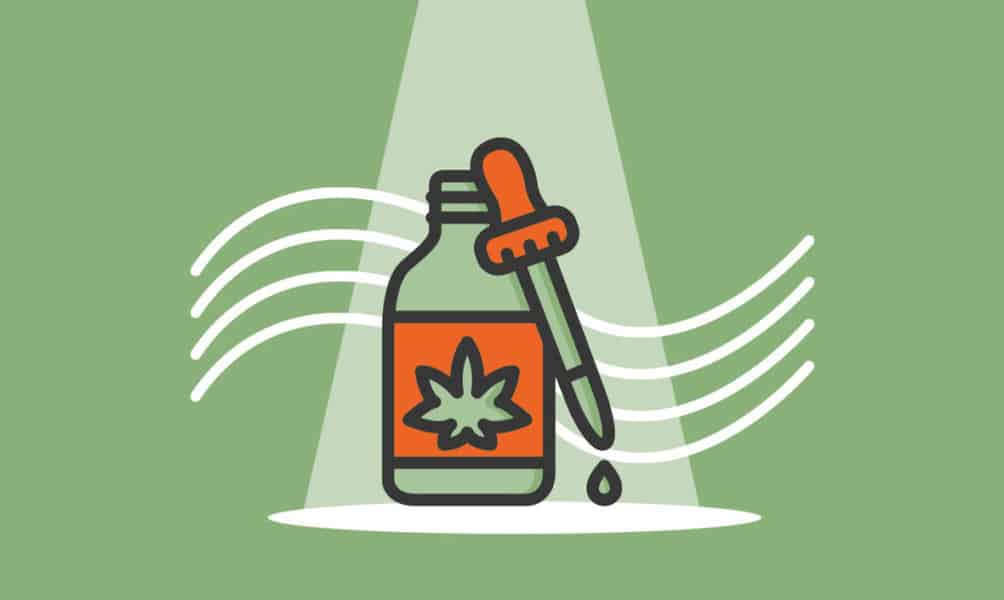 As more and more states legalize, marijuana is emerging as one of the country's fastest-growing industries. Worth less than $400 million in 2018, the US marijuana market is expected to reach $25 billion by 2025. That's stunning growth over such a short period, and represents a great opportunity for the bold entrepreneur with an available plot of land.
Your first move should be to get all the required permits and certifications to become a licensed seller and cultivator of marijuana. After that, you should consider whether you want to sell the marijuana you produce to processors, who will then prepare it for market, or to process the goods yourself.
You could produce anything from marijuana-infused beverages and candies to baked goods, supplements and more. Of course, that will require additional licensing, and each of these products would need to receive FDA approval. So your best bet might be simply to grow the marijuana and let somebody else deal with the processing headaches as you count your profits.
13. Beekeeping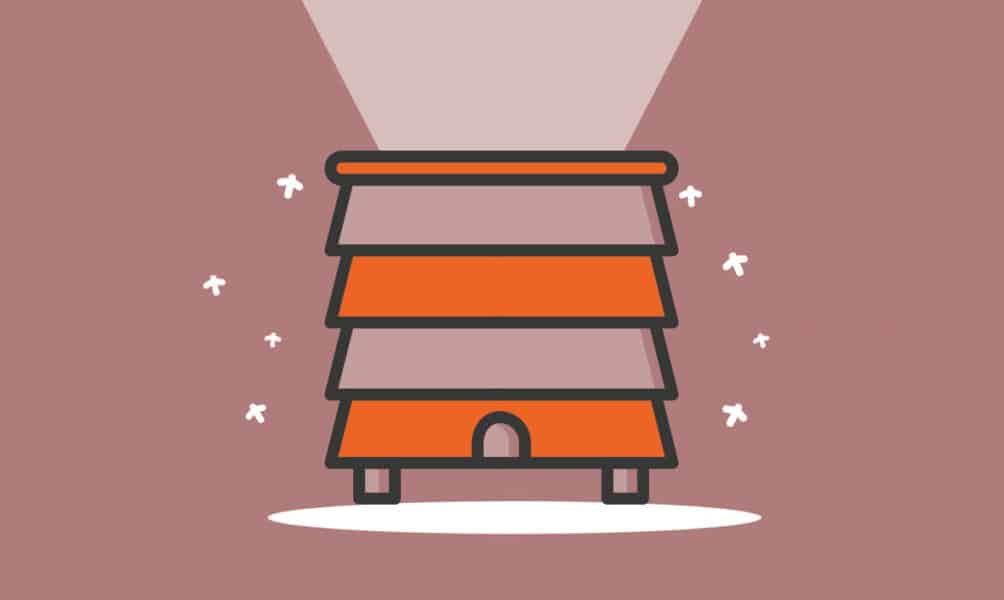 With more consumers choosing to use natural sweeteners over sugar and artificial sweeteners, the global market for honey is expected to grow modestly and approach $12 billion by 2028. The US is a leading importer of honey, which means local production is not enough to meet the demand. You can take advantage of this opportunity by starting your own honey business. It's a great idea – honey is a delicious, healthy, and versatile product.
There are some things you need to know before starting your honey business. Make sure to comply with all federal, state and local regulations, from processing to packaging to labeling. The label should include the honey grade and color designations, among others. Keep in mind that labeling regulations differ state by state so it would be best for you to check out your state's regulations. If you're raising the honey bees yourself, you will also have to comply with beekeeping regulations. Once you comply with all the regulations, you should create an advertising and marketing plan for your product.
14. Greenhouse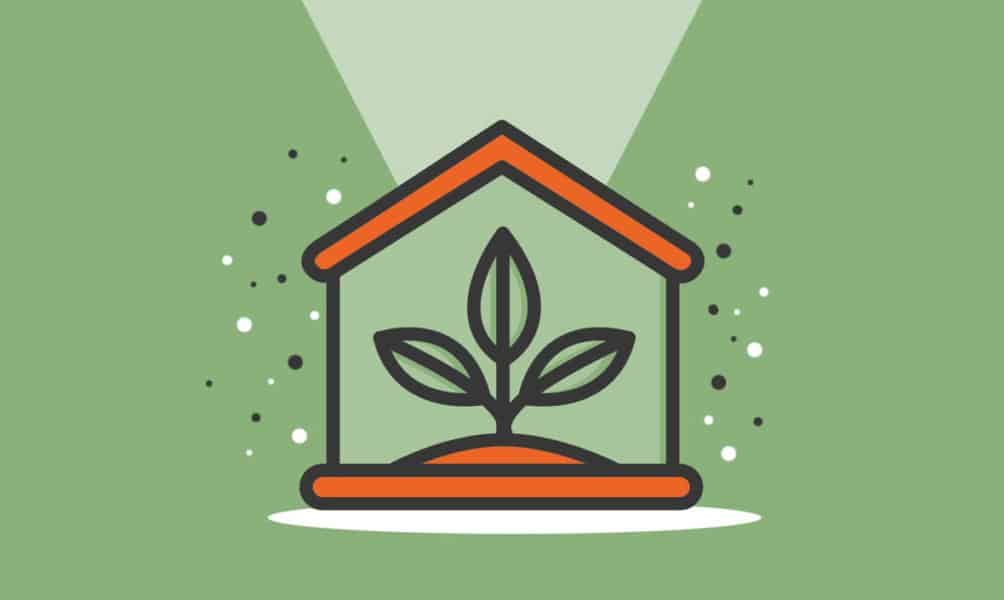 For a long time, they seemed like relics of a bygone age. But now, as weather becomes more unpredictable and people look to take greater control of what they eat, greenhouses are suddenly popping up like weeds! The global greenhouse industry is expected to more than double in the coming years, topping $3 billion. You could start your own greenhouse business and help people build the green sanctuary of their dreams while riding the market boom to major profits.
You could start your business on your plot of land, detailing your service offerings on an appealing website and meeting clients at their homes. You will, however, need to have considerable understanding of the lay-out and construction of greenhouses, and hopefully some experience with farming, gardening and flowers as well.
Without this, you'll have a hard time attracting business in an increasingly competitive landscape. But if you're a gardening pro and want to promote environmentally friendly practices, you should have no trouble drawing clientele, and could end up building more greenhouses than you can count.
15. Trampoline Park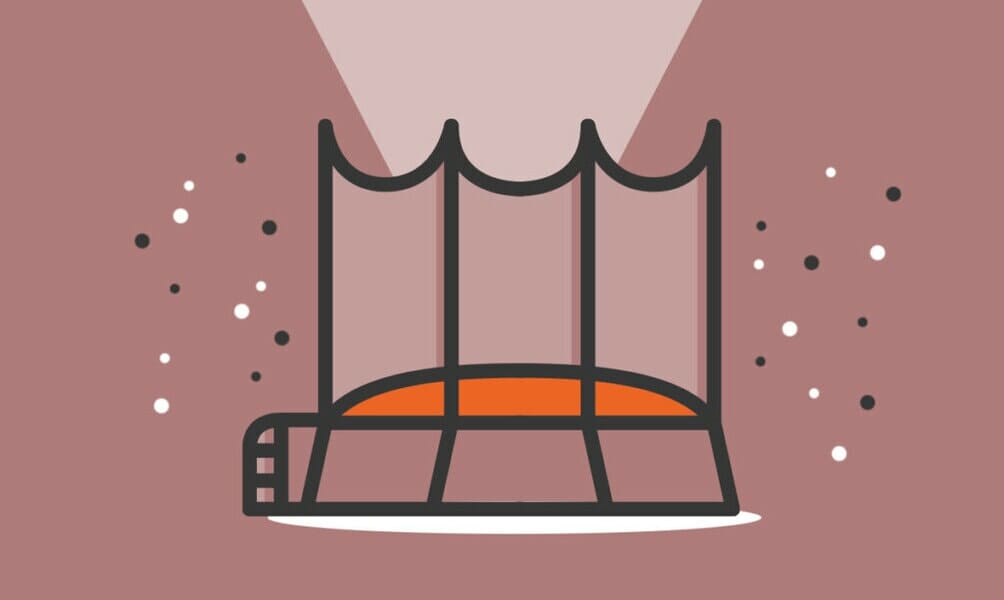 Launching a trampoline park on a vacant piece of land offers a unique advantage: the flexibility to design and curate the space from the ground up. Instead of retrofitting an existing structure to meet the park's requirements, entrepreneurs have the liberty to envision a layout optimized for safety, customer flow, and the integration of various trampoline-based activities.
However, starting from scratch on vacant land also comes with its set of challenges. Securing the necessary permits, ensuring the land is adequately prepared and leveled, and building infrastructure such as drainage and utilities become paramount.
Furthermore, there's the added responsibility of constructing shelters or enclosures for weather protection and security. But, with meticulous planning and a clear vision, transforming a barren piece of land into a bustling trampoline park can be a rewarding venture, both financially and in terms of community engagement.
16. Waterpark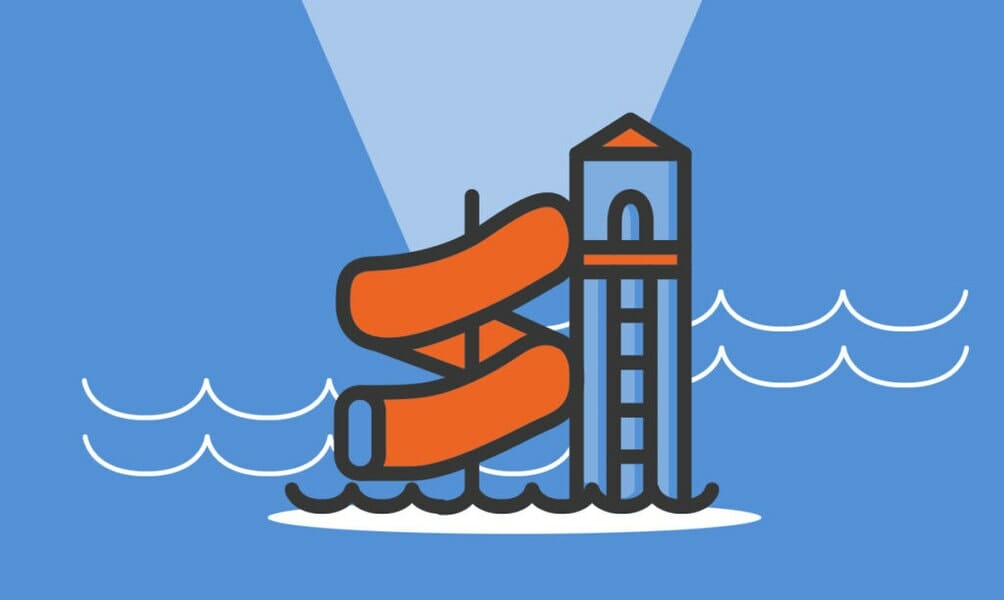 Starting a waterpark on vacant land presents a golden opportunity for entrepreneurs to craft an aquatic wonderland tailored to their vision. With no pre-existing structures to work around, they can design a layout that maximizes space, ensures smooth visitor circulation, and incorporates a diverse array of attractions, from lazy rivers and wave pools to thrilling water slides.
However, the journey from vacant land to a fully operational waterpark isn't without challenges. Essential groundwork includes thorough soil testing to ensure the land can support large pools and structures, establishing efficient water filtration and circulation systems, and putting in place safety measures that meet industry standards.
Beyond the logistics, there's the challenge of creating an unforgettable visitor experience. This means attentive planning not just for the water features, but also amenities like changing rooms, food stalls, and relaxation areas.
Comments