Back to Business Ideas Categories
38 Part-Time Business Ideas
Written by: Natalie Fell
Natalie is a business writer with experience in operations, HR, and training & development within the software, healthcare, and financial services sectors.
Edited by: David Lepeska
David has been writing and learning about business, finance and globalization for a quarter-century, starting with a small New York consulting firm in the 1990s.
Updated on September 13, 2023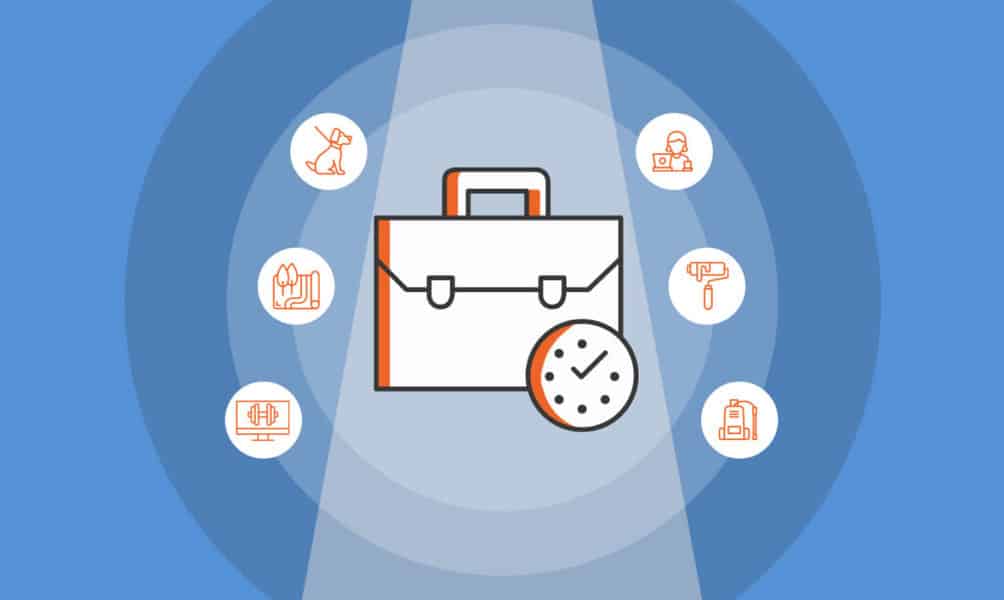 38 Part-Time Business Ideas
Landscaping
Dog Walking
Painting Business
Tutoring
Craft Business
Freelance
Personal Training
Candle Making
Catering
Pressure Washing
Dropshipping
Etsy Store
Personal Shopper
Car Wash
Affiliate Marketing
Photography
eBay Business
Dog Grooming
Social Media Management
Online Resale
Party Planning
Home Decor
Pet Sitting
Blog
Resume Writing
Babysitting
Printing Business
Handyman
Computer Repair
Health Coaching
Copywriting
Translation Business
Virtual Assistant
Podcast
Nutrition Business
Graphic Design
T-shirt Business
Proofreading
Part-time work enables countless people to make good money while also taking care of priorities, like helping moms care for their children or students earn their degrees. More than 26 million Americans work part-time, or less than 35 hours per week.
If you're looking to earn a steady income but unable to work full-time, you might consider tutoring, lawn care, freelance writing, or dog walking. These and many more are detailed in our list of excellent part-time business ideas.
1. Landscaping
Landscaping is a good part-time business idea because it allows flexibility in scheduling work around other commitments. To start a landscaping business, begin by acquiring essential tools such as lawnmowers, trimmers, and shovels.
Advertise your services locally through word-of-mouth, flyers, and online platforms. Establish a flexible schedule to accommodate your clients' needs and provide exceptional service to build a loyal customer base.
2. Dog Walking
With many people staying home and seeking companionship, the demand for dog walking services has soared. If you want to start a part-time dog walking business, create a simple website or social media page to showcase your services and availability.
Set competitive rates and offer flexible scheduling options for pet owners. Advertise through local pet stores, veterinarian offices, and online community groups to attract clients. Ensure you have proper insurance and bonding for peace of mind.
3. Painting Business
Painting, although not the most thrilling occupation, can be highly profitable, with consistent demand year-round. If you already have painting experience, the first step is gathering essential painting supplies like brushes, rollers, drop cloths, and paint.
Develop a portfolio showcasing your previous work and share it with potential clients. Advertise your services through social media, local bulletin boards, and word-of-mouth referrals. Offer flexible scheduling options and provide high-quality work to establish a reputation and attract more customers.
4. Tutoring
Do you have an area of academic expertise? Maybe you're great at math, deeply familiar with science, or obsessed with language and literature. Tutoring can be started part-time, because it allows you to leverage your expertise and knowledge to help others while maintaining a flexible schedule.
Create a profile on tutoring platforms or advertise locally through community boards and social media. Set competitive rates and offer flexible scheduling options to accommodate students' needs. Provide personalized and effective instruction to help students achieve their academic goals.
5. Craft Business
To start a part-time craft business, identify a niche or specific craft that you excel in or have a passion for. Develop a collection of unique and high-quality handmade products. Create an online store or utilize existing e-commerce platforms to showcase and sell your crafts.
Promote your business through social media, local craft fairs, and online communities to reach a wider audience and attract customers.
6. Freelance
Freelancing offers a flexible and versatile part-time business opportunity that allows you to utilize your skills and expertise on a project basis
To start a freelance business, identify your skills and expertise in a specific field such as writing, graphic design, programming, or marketing. Build a professional portfolio showcasing your past work and achievements.
Join freelance platforms like Upwork or Fiverr or create a website to market your services and attract clients. Network with professionals in your industry and leverage social media to expand your reach and find new opportunities.
7. Personal Training
Thanks in part to the pandemic, Americans are more concerned about fitness and health than ever before. Personal training is an ideal part-time business idea for individuals passionate about fitness and helping others achieve their health goals.
The first step is to obtain necessary certifications and qualifications in fitness training. Determine your target audience and niche, such as weight loss, strength training, or specialized training for athletes.
Advertise your services through local gyms, community centers, and online platforms. Offer flexible scheduling options and personalized training plans to accommodate clients' needs and help them achieve their fitness goals.
8. Candle Making
Starting a part-time candle business can be a delightful and profitable venture for those with a passion for creating beautiful scented products.
To start a candle making business, acquire candle-making supplies including wax, wicks, fragrance oils, and containers. Experiment with different scents and designs to create unique candles.
Set up an online store or sell through local markets and craft fairs. Promote your candles through social media, collaborate with influencers, and offer personalized or customized options to attract customers and build a loyal following.
9. Catering
Do you have great culinary skills? Have you always dreamed of making your delicious dishes for hundreds of people? Now is a great time to start a catering business. You need to define your niche or specialty, such as wedding catering, corporate events, or private parties. Create a menu with a variety of options and pricing packages.
Network with event planners, wedding venues, and local businesses to generate leads. Develop a professional website or portfolio showcasing your offerings, and leverage social media to showcase your work and attract clients.
10. Pressure Washing
If you've never heard of pressure washing, you might want to take a closer look because it's a growing industry with serious profit potential. Pressure washing is a great part-time business idea that allows you to provide a valuable service while enjoying the outdoors.
To start a pressure washing business, invest in a high-quality pressure washer and necessary cleaning equipment such as nozzles, hoses, and surface cleaners.
Advertise your services locally through flyers, door-to-door outreach, and online platforms. Target residential and commercial properties that require pressure washing services.
11. Dropshipping
Dropshipping is an increasingly popular business model in which online stores sell products without carrying inventory. You need to start by choosing a niche or product category to focus on. Research and identify reliable suppliers or wholesalers who offer dropshipping services. Set up an online store using e-commerce platforms or marketplaces.
Promote your products through digital marketing, social media advertising, and search engine optimization. Manage customer orders and ensure seamless product fulfillment by coordinating with your suppliers. Continuously analyze and optimize your product selection and marketing strategies to maximize profitability.
12. Etsy Store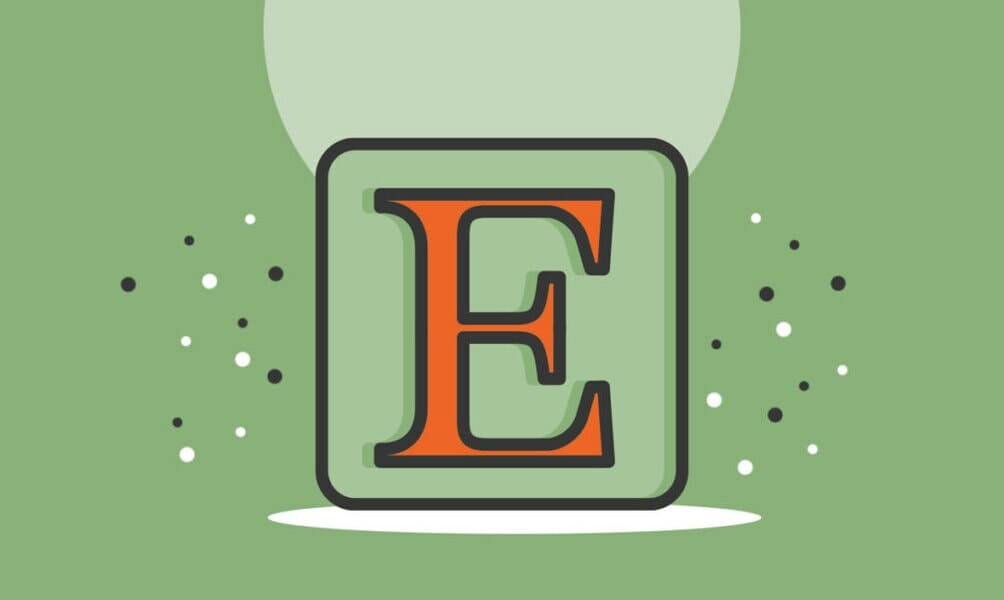 Ever since the pandemic forced everybody to stay at home, millions of people have tapped into their arts and crafts skills, driving a massive boom in handmade goods. The online marketplace Etsy has been the main beneficiary: it generated a revenue of $2.5 billion in 2022.
If you have a hobby or craft skill — such as sewing, crochet, vinyl cutting, jewelry-making, woodworking, or screen printing — you could do it part-time and start your own Etsy business, giving people fun products while doing what you love and making good money! What's wrong with that?
13. Personal Shopper
Personal shoppers make money by shopping for other people. They usually shop for clothing and accessories, although they can also shop for groceries and other essentials. In the US, there are more than 33,000 personal shoppers and the number is increasing.
To start a personal shopping business, define your target audience, such as busy professionals, elderly individuals, or individuals with specific shopping needs. Promote your services through local advertisements, social media platforms, and word-of-mouth referrals. Offer personalized shopping experiences, including selecting and purchasing items on behalf of clients, providing style advice, and coordinating deliveries.
14. Car Wash
Some people REALLY love their cars, and need to keep them looking beautiful in and out. That's why the US is home to nearly 17,000 car washes and a growing $28 billion industry. To start a car wash business, gather the necessary car washing equipment, such as a pressure washer, buckets, sponges, and cleaning solutions.
Advertise your services locally through flyers, posters, and word-of-mouth referrals. Offer flexible scheduling options and provide thorough and efficient car wash services. Consider partnering with local businesses or organizing car wash events to attract more customers. Provide exceptional customer service and ensure customer satisfaction to build a loyal client base.
15. Affiliate Marketing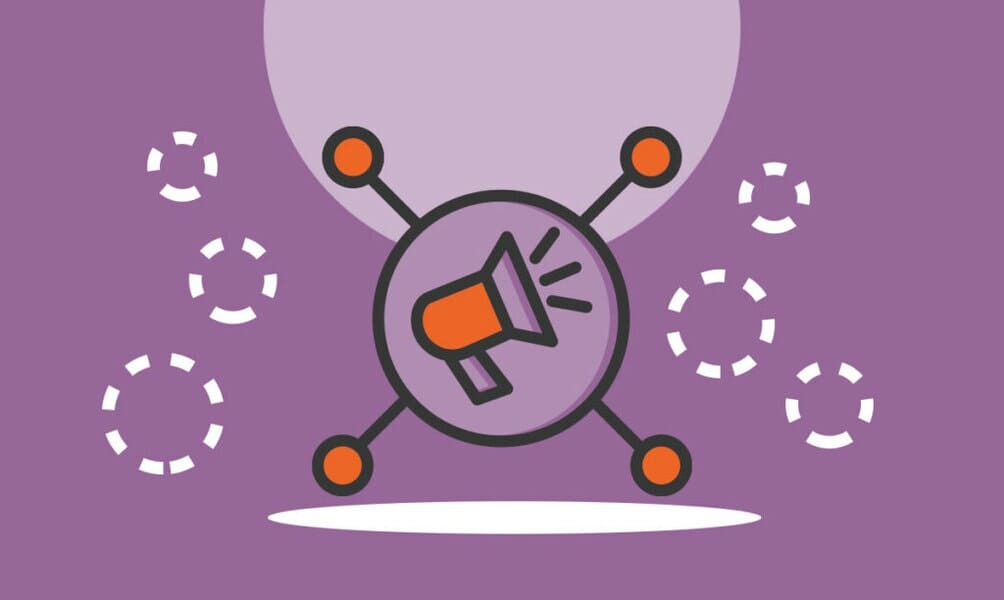 Barely 15 years old, affiliate marketing is one of the hottest segments of the ad industry and used by 80% of leading businesses. The affiliate marketing industry is worth more than $6 billion and still seeing strong growth, so the opportunity is there to enter the market with a new business, even part-time, and do well.
The first step is to select a niche or area of interest where you can promote products or services as an affiliate. Research and join reputable affiliate programs or networks. Build a website or create a blog to share valuable content related to your niche and include affiliate links within your content. Promote your website or blog through search engine optimization, social media marketing, and email marketing.
16. Photography
Are you an amateur photographer who loves snapping great images? You could start your photography business part-time from home and give the world beautiful photos while making good money.
A crucial step will be finding your photographic niche. There's a wide array of subjects to choose from. You could focus on personal portraits, fashion and culture photography, news and celebrities, or travel, nature and wildlife. Assuming you already have a professional-level camera, you'll just need some great editing software and to build a website showing off your portfolio and listing your prices and services.
17. eBay Business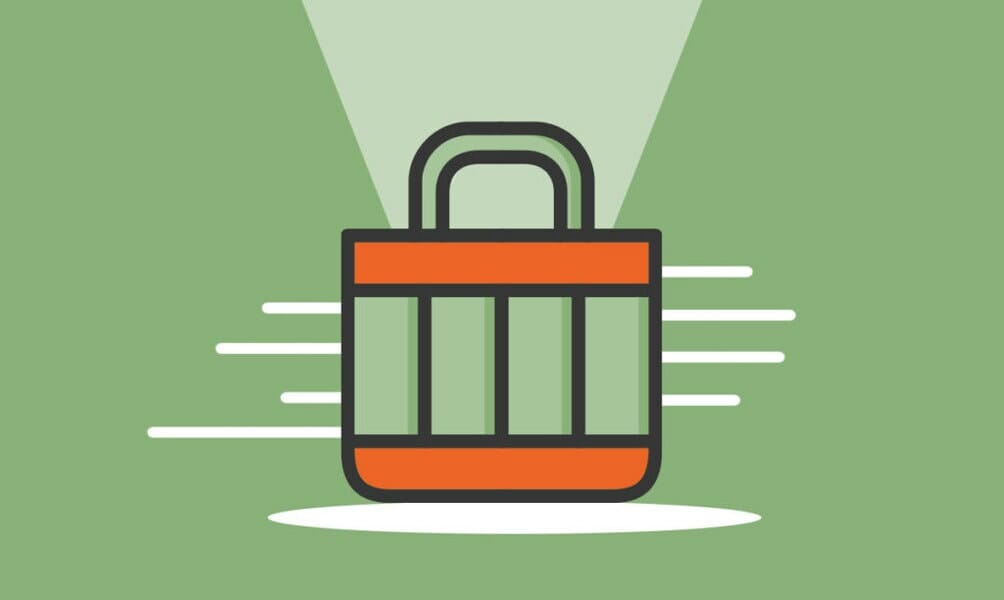 With the rise of Etsy and other online platforms you might think of eBay as a blast from the past. This is not the reality. eBay generated $9.8 billion revenue in 2022.
An eBay business can be extremely profitable, and they're a great way to start your own business without having to invest a lot of money. The best part is that eBay has done most of the work for you — providing a sales platform and a massive customer base, confirming that buyers are reliable, and building a system that ensures you get the true market value for goods.
The key to your eBay business will likely be deciding which sort of goods you'll offer. Will it be vintage T-shirts? War memorabilia? Cool sneakers? On eBay, the possibilities are endless.
18. Dog Grooming
Most dog lovers call themselves fur parents and regard their pet dogs as their children. This pet humanization trend is driving rapid growth in the pet care industry. If you love dogs and are looking to tap into this lucrative market, then consider starting a dog grooming business on the side.
Before you launch your business, it's important to learn dog grooming skills, such as cleaning, styling, and identifying any potential health issues. Then you should invest in essential grooming supplies such as clippers, brushes, shampoos, and grooming tables.
Set up a designated space in your home or consider offering mobile grooming services. Advertise your services locally through flyers, veterinary clinics, and pet supply stores.
19. Social Media Management
Social media is among the world's fastest-growing industries, with its 20% annual expansion in the last five years expected to increase to stunning 25% annual growth through 2026. By then it will be nearly a trillion dollar industry, which means that now is a great time to get in on the action and ride this wave.
To start a social media business, identify your expertise in a specific platform or area, such as Instagram, Facebook, Tik-Tok or content creation. Build a strong online presence and establish yourself as a knowledgeable resource in your chosen niche. Offer social media management services, including content creation, scheduling, engagement, and analytics tracking. Promote your services through social media platforms, professional networking, and word-of-mouth referrals.
20. Online Resale
Want to talk about a booming industry? In the coming years, apparel resale is expected to grow 11 times faster than the overall clothing industry, with most of that growth happening online. One reason is that Gen Z'ers and Millennials prefer sustainability, thrifting and throwback trends.
The big question is how you'll go about reselling your goods. One option is to rely on major online marketplaces like Etsy and eBay. Another is to partner with resale-focused sites like ThredUp. A third is to create your own resale website. The advantage of this option is you'll be able to express your own sense of style and build your own brand, while the downside is the added expense.
21. Party Planning
Ready for good times? As the pandemic recedes, parties are coming back, big time. The US party and event planning industry is worth more than $3 billion and growing as more and more people plan the big blow-outs they've been delaying for so long. Graduation parties, weddings, bachelor and bachelorette parties, birthday bashes and much more.
With minimal investment, you can run your business from home to keep costs low, and charge 15-20 percent of the total budget for the event. The biggest hurdle will be getting those first few clients, and for that you'll probably want to set up an appealing website and launch a strong marketing and promotional campaign.
22. Home Decor
If you have a creative mind, starting a part-time home decor business could be a profitable venture on the side. It may seem daunting as you'll be competing with big companies like IKEA, Wayfair, and Bed Bath & Beyond, but your business can thrive if you play your cards right. The home decor industry in the US has been expanding steadily, with total revenue expected to cross $200 billion in 2024.
To start a home decor business, curate a collection of unique and stylish home decor products. Create an online store or utilize e-commerce platforms to showcase and sell your items. Utilize social media platforms and visual content to promote your products and engage with potential customers. Collaborate with influencers or home decor bloggers to increase your reach.
23. Pet Sitting
You'd probably never guess that pet sitting is a $2.6 billion industry, but it is indeed. People love their pets, and will spend whatever it takes to ensure their animals are cared for when they are away. To start a pet sitting business, establish a reliable network of pet owners in your local community through word-of-mouth referrals and online platforms.
Set competitive rates based on the services offered, such as pet feeding, walking, and overnight care. Create a clear schedule and communicate availability to clients. Ensure a safe and comfortable environment for the pets in your care and provide updates to the owners during their absence.
24. Blog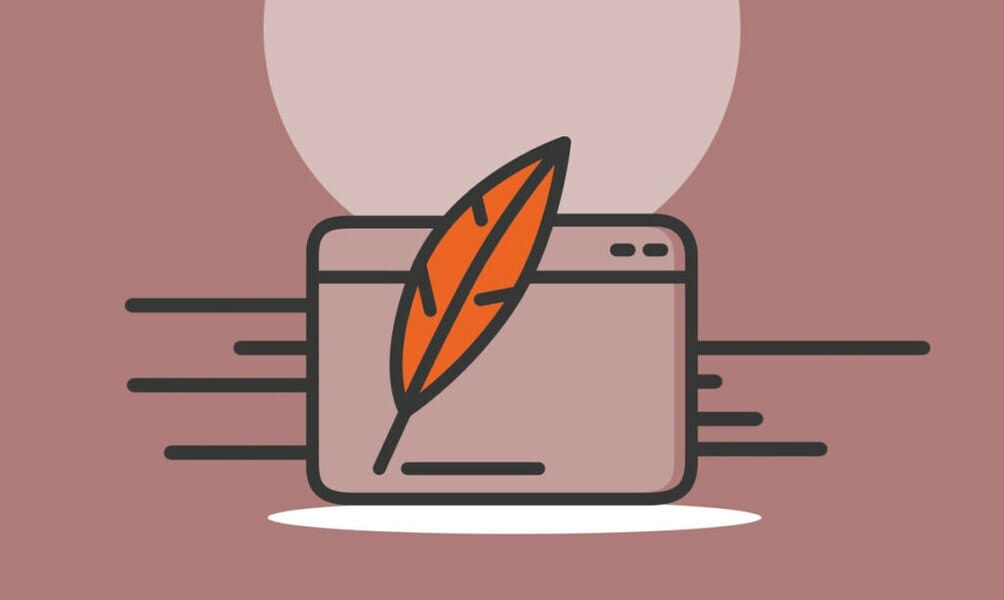 In the podcast era, you might have thought that blogs had gone out of style. You would be wrong. More than 2 million blog posts go online every day, and after years of steady growth, the US is home to about 32 million blogs.
To start a blog, identify a niche or topic that you are passionate about and that has an audience. Choose a blogging platform or create your own website using a content management system. Create high-quality, engaging content on a regular basis and optimize it for search engines.
Promote your blog through social media, guest posting on other relevant blogs, and building an email list. Engage with your audience through comments, feedback, and interaction on social media to build a loyal readership.
25. Resume Writing
You might be surprised to hear it, considering the popularity of work-related social media platforms like LinkedIn, but resume writing is still big business. To start a resume writing business, showcase your expertise in crafting professional resumes that highlight skills and achievements. Create a professional website or use online platforms to market your services. Offer personalized resume writing and editing services tailored to each client's specific needs.
Promote your business through professional networking, social media, and partnerships with career services or job search platforms. Provide exceptional customer service, deliver polished resumes promptly, and stay updated on industry trends and best practices.
26. Babysitting
If you think babysitting is just for teenage girls, think again. It's a chance to make good money on the side while making a real difference — helping out families in need and shaping and caring for young minds. It can also be a lot of fun! What could be better than that?
Childcare is a growing industry that offers a variety of opportunities for the entrepreneur. You could babysit in your free time to add another income stream. Your first step should be to register with your local government as a provider of childcare services, and once that's done nail down your service offerings and prices and start your marketing.
27. Printing Business
Do you have some untapped creativity you've been hoping to share with the world? Printing could be a great way to do just that. You need to invest in essential printing equipment such as a printer, cutter, and other necessary tools. Define your target market, such as small businesses or local organizations.
Promote your services through online platforms, local directories, and networking with businesses and event planners. Offer competitive pricing, quick turnaround times, and excellent print quality. Provide exceptional customer service, communicate clearly with clients, and ensure timely delivery of print materials to establish a reliable reputation in the printing industry.
28. Handyman
If you're good with your hands and have some free time on the side, starting a handyman business could be the perfect fit. For one thing, you'll be doing what you love and taking care of people's problems. For another, the US handyman industry has been growing steadily for years, and by 2026 the broader home services market is expected to double! So there's clearly a real opportunity out there.
A key first step will be determining which services you will offer. In addition to repairs, you could offer maintenance, painting, cleaning, drywall, carpentry, minor renovations and more. Next, buy all the necessary tools and start advertising your services on online platforms like Angie's List.
29. Computer Repair
If you're knowledgeable about computers and have troubleshooting skills, consider starting a computer repair business in your free time. This type of business can be run from home, with minimal startup and overhead costs. Start by acquiring the necessary tools and software to diagnose and fix common computer issues.
Advertise your services through local community boards, social media, and word-of-mouth referrals. Offer both on-site and remote repair options to accommodate clients' needs. Provide prompt and reliable service, communicate clearly with clients about the repair process and pricing, and ensure that their computers are returned in optimal working condition. Continuously stay updated with the latest trends and technologies in computer repair to offer effective solutions.
30. Health Coaching
Health professionals who wish to start their own health coaching business are in luck. Demand for health coaches has been growing in the US as six in 10 American adults suffer from at least one chronic disease like heart disease, diabetes and cancer. The risk factors for chronic diseases can be reduced through lifestyle changes.
In order to become a health coach, you'll likely need a degree in nutrition, nursing, psychology or other allied health programs. You may want to check with your local authorities whether you also have to get certified or apply for a license before you can start your business. It's a good idea to plan ahead on how you will find clients and market your services to make sure your health coaching business succeeds.
31. Copywriting
Can you whip up a compelling article under time constraints? If so, you may want to consider a part-time copywriting business. To start a copywriting business, hone your writing skills and develop a portfolio that showcases your writing style and expertise. Define your target audience and niche, such as website copy, marketing materials, or blog posts.
Create a professional website or utilize online platforms to promote your services. Network with businesses and marketing agencies to generate leads and clients. Offer clear and compelling copy that engages readers and communicates the desired message. Deliver high-quality work on time, provide excellent communication with clients, and continuously refine your writing skills to stand out in the competitive copywriting industry.
32. Translation Business
Demand for translation services is expected to grow as more companies seek to increase their share of the global market. In this internet age, finding translators who can work remotely across the globe has become easier. To start a translation business, identify your language pairs and specialize in specific industries or subjects. Build a professional website or create profiles on translation platforms to showcase your skills and services.
Promote your business through targeted online ads, social media, and professional networking events. Offer competitive rates and ensure clear communication with clients to understand their translation needs. Provide accurate and culturally sensitive translations, meet deadlines, and maintain confidentiality.
33. Virtual Assistant
The job didn't even exist 20 years ago, but now, thanks to new technologies and the sharp increase in remote work during the pandemic, the virtual assistant industry is booming. After years of strong growth, the market is expected to be worth more than $4 billion by 2025. That means now is a fantastic time to start your own virtual assistant business, even part-time.
To be clear, we're talking about a human, not a digital or AI-powered, assistant, who provides administrative, technical, and creative services to clients remotely, via the internet. If you have a strong business skillset, you can get started with a minimal investment and run the company out of your own home while serving clients anywhere in the world.
34. Podcast
The number of US podcast listeners increases by millions ever year, which means now is a great time to start a podcast, and you don't need that much free time. Podcasts can be entertainment, news, educational or to raise awareness of major issues.
Starting your own podcast can be daunting, but if you can get your podcast on iTunes or Spotify, you can immediately engage millions of people not only in the US but also worldwide. Podcasts on iTunes may be streamed or downloaded on Apple devices while those on Spotify are available on both Android and iOS, desktops, smartphones, smart TVs and even gaming consoles.
35. Nutrition Business
Obsessed with good eating? If so, a nutrition business might be perfect for you. To start a part-time nutrition business, obtain relevant certifications or qualifications in nutrition and wellness. Define your target audience and specialize in a specific area such as weight management, sports nutrition, or dietary counseling. Create personalized nutrition plans tailored to clients' needs and goals.
Promote your services through social media, local health and wellness events, and collaborations with fitness professionals or healthcare providers. Provide educational content, workshops, or cooking demonstrations to engage with your audience. Continuously update your knowledge and stay informed about the latest nutrition research and trends to offer evidence-based guidance.
36. Graphic Design
Strong graphic design is a crucial element of nearly every business's branding and marketing strategy, which is why it's always in great demand. You could start your own part-time graphic design business from home, generating good money.
You will, however, need to have a strong creative streak and some skill and experience with graphic design software and tools. If you don't have a related degree, you could brush up on your graphic design skills by taking courses at an online platform like Udemy. Next, it's a good idea to research the market, see what sort of graphic design is trending lately, and keep an eye out for a market gap that might fit your skillset.
37. T-shirt Business
Just about everybody loves a good T-shirt, which is why the US' online T-shirt industry has more than doubled in the past decade and expected to see continued growth in the coming years. If you're into fashion and have strong design ideas, you could start a T-shirt business in your free time and grab a slice of that market while giving consumers cool shirts that start new trends.
Getting started is probably easier than you think. You'll need some high-end design software, to create new and appealing styles, and you'll need to find a reliable manufacturer with which you can partner. But at least initially, you can work from and don't even need your own website; you can sell your T-shirts at online platforms like Amazon and Etsy. Then, once you've established a strong reputation, you can launch your own website, open your T-shirt store and start building your casual clothing empire.
38. Proofreading
Do you have an eagle eye for detail? Do you easily spot grammar, spelling and punctuation errors when reading? If so, starting a part-time proofreading business could be perfect for you. With the rising popularity of content marketing, demand for proofreading services has increased.
A proofreading business can be a great way to make money from home. Proofreaders do the final quality check just before a manuscript or any text is published. Your potential clients include publishing houses, newspapers and magazines, and other businesses that outsource proofreading of business documents, marketing collaterals, manuscripts, academic papers, and other content.