Back to Business Ideas Categories
20 Best Business Ideas In Wisconsin
Written by: Esther Strauss
Esther is a business strategist with over 20 years of experience as an entrepreneur, executive, educator, and management advisor.
Edited by: David Lepeska
David has been writing and learning about business, finance and globalization for a quarter-century, starting with a small New York consulting firm in the 1990s.
Updated on October 2, 2023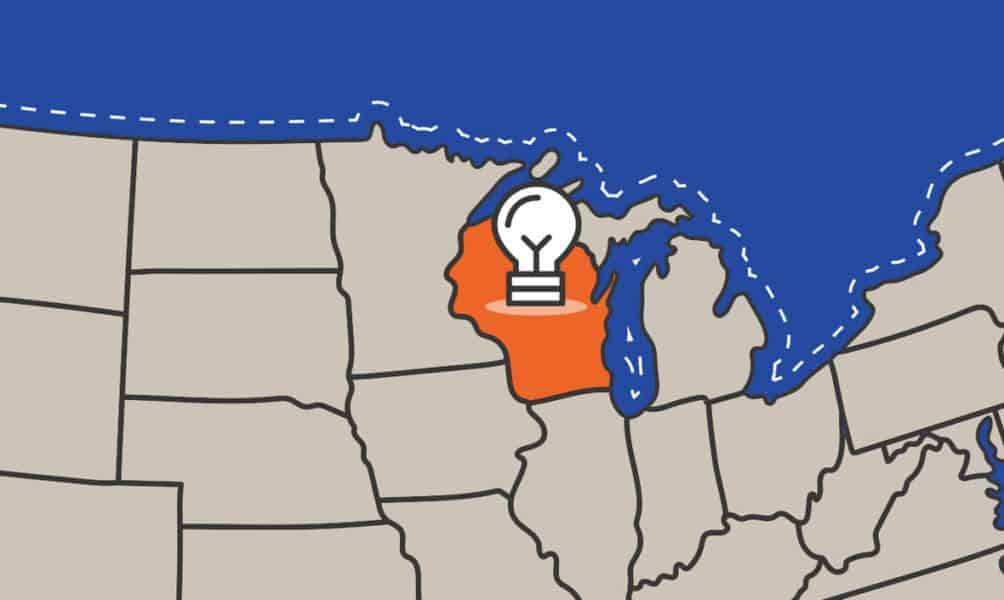 20 Best Business Ideas In Wisconsin
Real Estate
Health Care
Insurance
Wholesale
Retail
Graphic Design
Remodelling Business
Jet Ski Rental
Shipping Business
Rental Property
Hotel
Restaurant
Boat Rental
Construction Company
Assisted Living Facility
Nutrition Consultation
Manufacturing Business
Microgreens Business
Plant Nursery
Pet Store
Wisconsin is known for cheese and other dairy products, as well as beer. Its largest city, Milwaukee, is home to MillerCoors LLC and a number of other major breweries. Wisconsin also relies on its manufacturing and biohealth sectors.
The state boasts business-friendly policies, so you would have a pretty easy time getting into jet ski and boat rental, or opening a hotel, restaurant, nursery, or pet store. Explore our below list of brilliant business ideas in Wisconsin to find your entrepreneurial inspiration!
1. Real Estate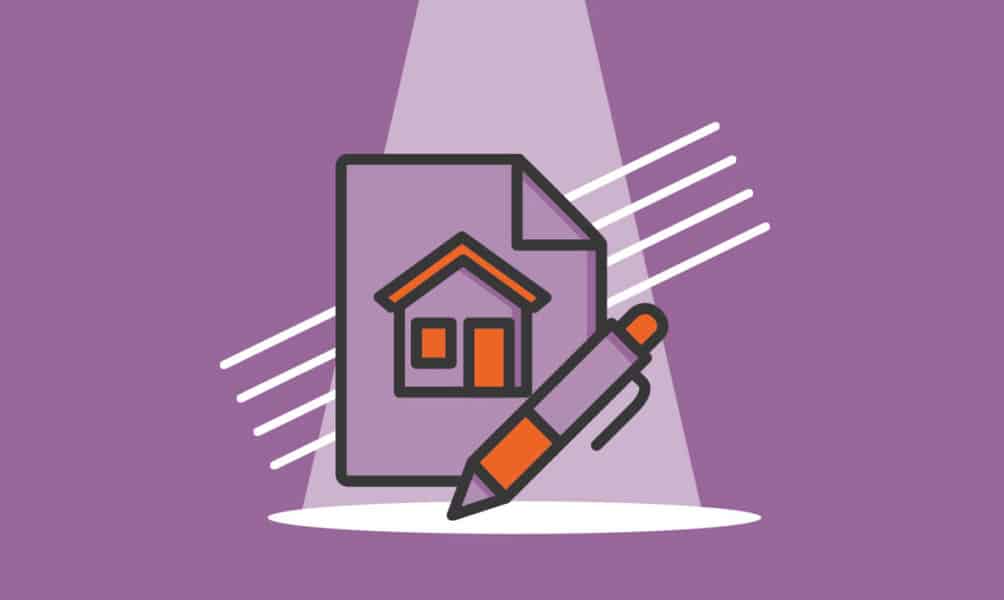 The US real estate market has been booming in recent years, and is now worth nearly $400 billion and expected to see further growth in the years ahead. As an entrepreneur, you're always on the look-out for new opportunities. Right now, with sales totals and home prices at record highs, real estate ranks among the largest and most promising markets. And best of all, you'll be helping families settle down and build homes and communities.
Of course, starting a real estate business isn't as easy as getting out of bed. You'll need to educate yourself about the market and obtain a real estate agent's license. You'll need to familiarize yourself with the relevant online tools and information to keep you updated on market trends and find a local broker to partner with. Finally, you'll need to set up a website and successfully market your abilities in order to stand out in a crowded marketplace.
All that done, you'll be ready to start building your real estate empire.
2. Health Care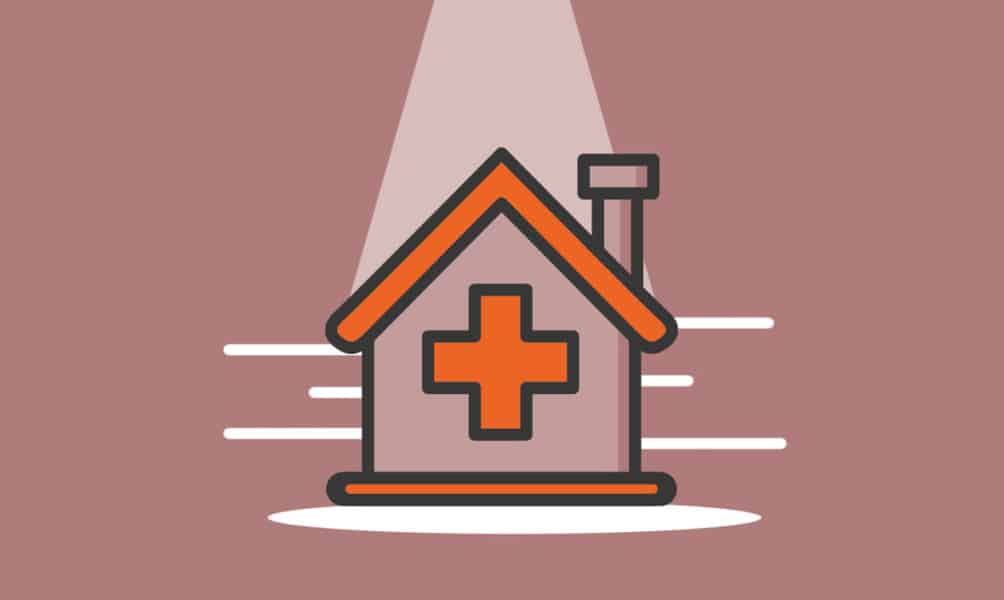 Thinking of setting up a health care business? You're on the right track. By 2030, the number of US adults age 65 and older will exceed 60 million. This means increased health care spending. Which segments are booming, you might ask. Profits are growing fastest in medtech and health care IT.
So what are you waiting for? Now's the time to start a health care business. Take the first step by finding a niche to focus on. Make sure you have the necessary permits and licenses, whether you're thinking of starting a medical practice, home health care company, or something else. You'll also need to decide on a value proposition that will set you apart from the competition and bring in steady business.
3. Insurance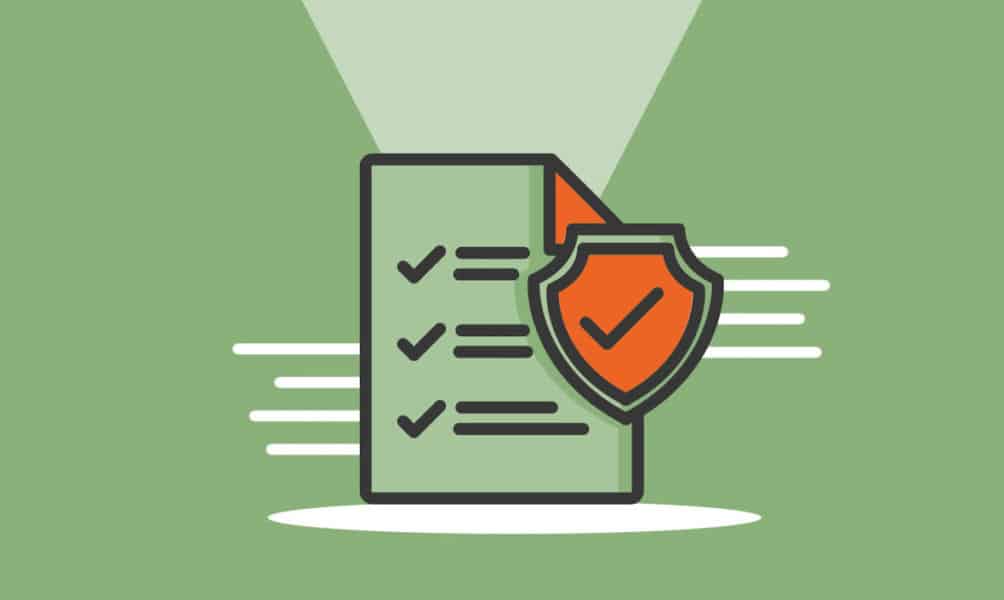 Starting an insurance business can be a great way to make a profit while helping others plan for the future and hedge against financial losses. The global insurance industry has been growing, with revenues estimated to reach more than $6 trillion in 2025. Analysts believe the industry is poised for rapid growth as the world recovers from the pandemic. This could be the right time to start an insurance business.
You could start small by setting up an office affiliated with a major industry player. Before you launch your business, you need to know your products well and focus on a niche market. Will you be offering property, health or life policies, among others? You'll also need to consider the emerging technologies in coming up with business models. It would be helpful if you have actuary skills, some customer service experience and great networking skills.
4. Wholesale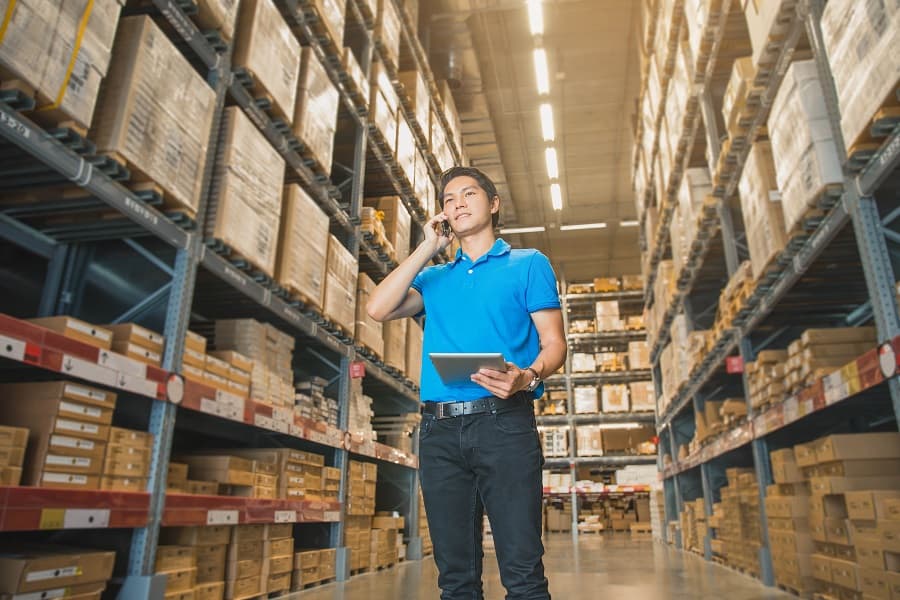 Wholesale is all about the advantages of scale: prices are lower than retail because the purchases are in bulk, vast amounts of tomatoes, cement mix, shoes, or whatever it may be. If you're good at scaling up and making sales, you might want to consider starting a wholesale business, because the industry is expected to continue its steady growth in the years ahead.
Getting started will require a significant investment, because all of that inventory is not going to suddenly appear out of nowhere, and you'll need a place to keep it. Fortunately, unlike retail, a wholesale business doesn't have to worry about finding an area with heavy traffic. Instead, the main concern is space. Once you've got your goods and a warehouse, you'll need to obtain all the necessary licenses, then start reaching out to local businesses that might be interested in your goods.
Keep in mind that this is a big and growing industry, which means you're going to face stiff competition from established firms and other new entrants. You'll likely need to work hard, and smart, to succeed.
5. Retail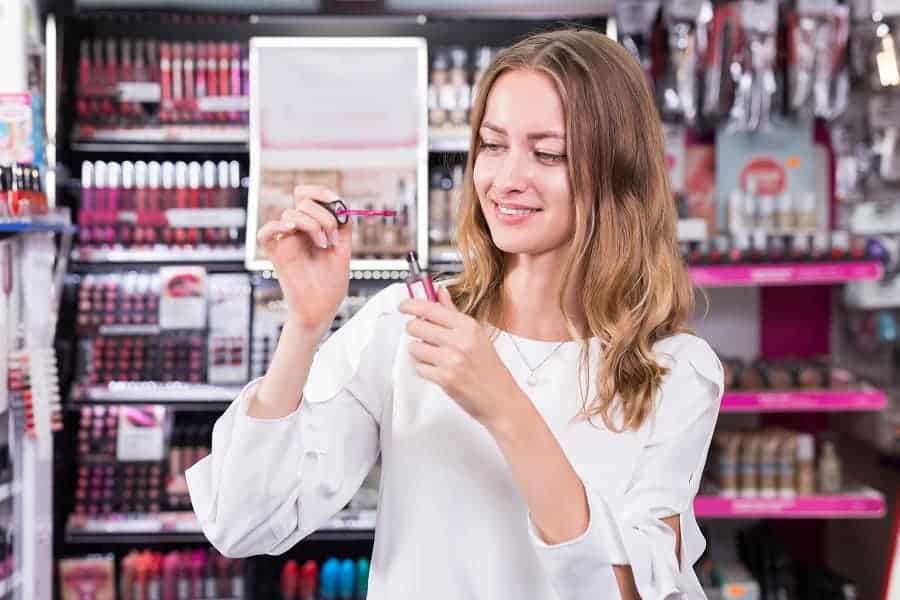 Are you thinking of starting your own retail business? If so, you're in good company. The retail industry is a huge part of the economy, and it's only getting bigger. But starting a retail business isn't easy. There are a lot of things to think about, from choosing the right location to setting up your payment system. And let's not forget the most important step: deciding what to sell!
A good way to choose your product offerings is to first do some research — see what's out there, and more importantly what's not. You're looking for what sells well, as well as a market gap to fill. Once you know your products, finding a great location for your store will be the next big step. However, you might want to initially run your retail business out of your home. This would significantly reduce your costs and give you time to build a brand and a reputation.
After a year or two, assuming your products are well received by the market, you'll be in a much better position to find a great location and open a serious retail outlet.
6. Graphic Design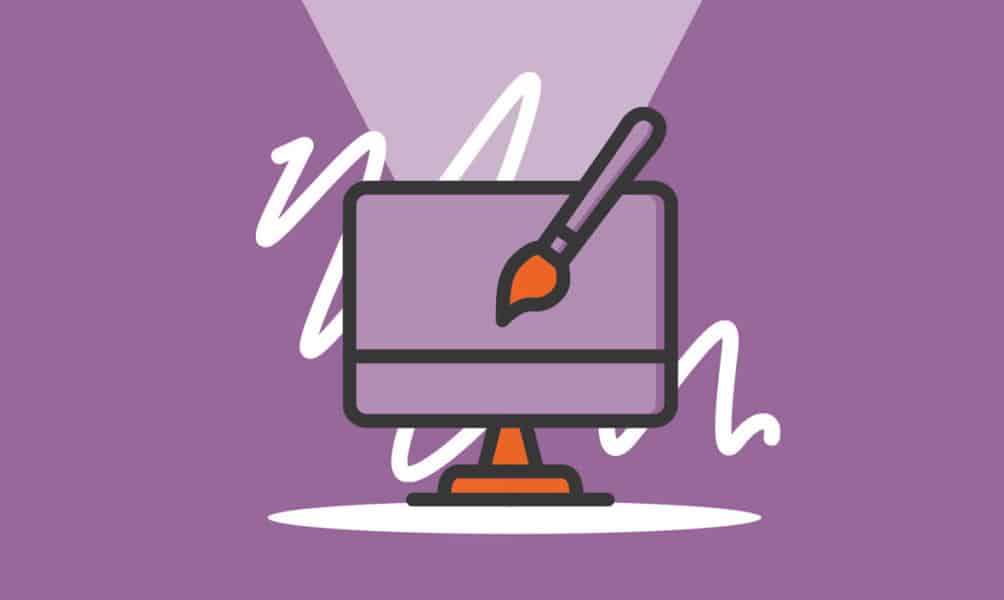 Strong graphic design is a crucial element of nearly every business's branding and marketing, which is why it's always in great demand. After years of steady growth, the US graphic design industry is worth nearly $14 billion and offers real opportunity for the bold entrepreneur. You could start your own graphic design business from home and work with clients around the world, generating good money and turning your creative passion into a successful career.
You will, however, need to have a strong creative streak and some skill and experience with graphic design software and tools. If you don't have a relevant degree, you could brush up on your graphic design skills by taking courses at an online platform like Udemy. Next, it's a good idea to research the market, see what sort of graphic design is trending lately, and keep an eye out for a market gap that might fit your skillset.
Understanding and clarifying what you will offer, which businesses you are targeting and how you'll stand out from the competition will be crucial to your success.
7. Remodelling Business
You love your home, but sometimes you think it might need a bit of an upgrade, right? Countless US homeowners feel the same way, which is why the remodeling industry is worth more than $110 billion. What's even better for the entrepreneur is that the industry has expanded more than 50% in the past decade and is looking toward continued growth in the years ahead. If you're good with your hands, you could start your own remodeling business, help homeowners build their dreams, and make a good living all at the same time.
There will be a lot of work involved, and some investment as well. You'll need a truck or work van, as well as all the relevant equipment and tools, from saws and drills to ladders, screwdrivers and more. You'll need hard workers and good insurance, and you'll also need to decide which services your business will offer. Bathrooms and kitchens? Patios and terraces? Basements and rec rooms? Or you could be bold and go with all of the above.
Whichever route you choose, be sure to familiarize yourself with Wisconsin laws and regulations. The last thing you want is to have your growing remodeling company stopped in its tracks by violations.
8. Jet Ski Rental
Do you like having fun out on the water? Well, so does everybody else! That's why starting a jet ski business is almost always a great idea. The global personal watercraft market is worth $1.5 trillion and expected to expand a stunning 50% by 2027. Right now is a great time to start a jet ski business, bring good times to your community and ride the market expansion to great success.
Getting there will require a significant investment. You'll need to spend about $25,000 to get your first few jet skis, plus a rental facility on the water and permits and licensing fees. Of course, you'll also need to live near an appealing body of water, preferably one that's accessible and enjoyable for more than a few months of the year. Thankfully, Wisconsin has thousands of lakes and hundreds of miles of Great Lakes access, though the warm weather only lasts a handful of months.
Finally, you will definitely want to get good insurance, because jet skis are almost as dangerous as they are enjoyable. Once that's all settled, just start advertising on local outlets and events, posting on relevant social media groups and online vacation platforms. You'll have your first few customers in no time, and soon be cruising toward success.
9. Shipping Business
Are you looking for a new business idea? Why not start a shipping company? Shipping and logistics represent a trillion-dollar industry that's experiencing steady growth. In addition, new opportunities are emerging as the industry embraces new tech tools that allow for better tracking and easier ordering. This, of course, hasn't stopped the world from facing serious supply-chain issues during the pandemic.
But you could launch your own shipping business, simplify the logistics and help companies and consumers get their goods more quickly while making a good living. You'll need to decide which shipping options you'll offer, such as three-day or express delivery, and small packages or commercial freight. You'll also need to acquire all the relevant permits from the US Department of Transportation as well as local and potentially international authorities.
But once you've made it through all the red tape, your shipping firm could be set for smooth sailing all the way to success. Just be sure to deliver!
10. Rental Property
Are you interested in real estate? If so, you're probably well aware that the pandemic, even as it cratered other industries, spurred record-setting growth in the US real estate market, with prices and sales totals as high as they've been this century. The market has cooled down slightly, but it's still a great time to get in on the action — and one good way to do so is by starting your own rental property business.
The concept is easy: buy a multi-unit property or larger residential complex and start making steady income from renters, in addition to property appreciation and tax benefits. Of course you'll need a significant investment to get started, but you also need to break some eggs to make an omelet.
But you will of course need to decide what type of rental property you want to invest in. Are you interested in buying and managing properties yourself, or would you prefer to invest in a property management company? Next, research the market and find the price range for your area. Be sure not to overspend early on. Get started, get a feel for your local market, and then start thinking about bigger bets.
11. Hotel
The hotel and lodgings market took a massive hit during the pandemic, but now as borders are opening up and people are moving around again, it's coming back strong! The industry expects double-digit growth in 2022 and beyond, so if you're interested in hospitality and helping people enjoy their time away from home, now is the perfect time to ride this wave.
Opening a hotel can be very rewarding, but requires hard work and a considerable investment. The most crucial element, of course, will be the hotel building itself. Assuming you do not plan to build a new hotel, which would likely cost millions of dollars, you'll need to either buy an established hotel or find a building that can be purchased and converted into a hotel relatively easily. Once that's done, you'll want to launch a strong marketing campaign to attract your first guests.
As long as you provide excellent service and a great stay, you'll be on the path to success.
12. Restaurant
Opening a restaurant is no easy task, but it can be very lucrative — especially now. The US food service industry is bouncing back and generated some $900 billion in sales in 2022. The pandemic, however, has reshaped the industry and many restaurant operators believe it will take a year or more before conditions return to normal. But if you're keeping track of the trends, you could establish a digital presence and work on offering delivery services before opening your doors.
There are many other things to consider. First, it's important to decide what type of restaurant you want to open. Do you want to serve classic American fare or specialize in a certain cuisine? Casual or fine dining? What about a family-style restaurant? Next, it's a good idea to research the competition in your area and come up with a plan to set yourself apart. Starting a restaurant can be tough, but if you're prepared for the challenges ahead, it can be an incredibly rewarding experience.
13. Boat Rental
Who doesn't love a day on the water? There are so many things to do, from skiing and tubing to cruising, socializing, swimming and just taking in the sun. That's why boat rentals are a $5 billion US industry expected to see steady growth in the years ahead. If you like spending time outdoors, you could start a boat rental business and help people enjoy their time off while living the good life.
There are several possible constraints. For one, you will need to live near a sizable body of water and find an available access point or marina to base your operations. Second, you'll likely need to accept the seasonal nature of this work, which in most areas of the US, including Wisconsin, will only bring in revenue for 6-7 months of the year. Finally, getting started will require a significant investment, as appealing, rentable speed boats and other watercraft do not come cheap.
But if you're OK with all this, and able to acquire the necessary permits and insurance, once you start putting boats on the water you'll likely be cruising straight toward success.
14. Construction Company
If you're looking for a venture that will make big profits and create jobs, then consider starting a construction business. The US construction industry was estimated to be worth $1.4 trillion and employed more than seven million people as of 2020. Although it suffered a slump in the last two years because of the pandemic, it is anticipated to rebound strongly as the government boosts infrastructure spending.
There are a few things you need to do first. You'll need to comply with legal, insurance, and other requirements to avoid legal issues later on. It's also a good idea to prepare a business plan, which will include your financial and marketing plans, to give you a clearer picture of what your company needs and how it will operate. It would also be wise to contract the services of a lawyer to help with crafting contracts, agreements, and other legal documents before moving forward with any construction projects. Starting a construction business can be challenging, but you can make it work if you plan carefully and invest time and money.
15. Assisted Living Facility
An aging US population is driving the assisted living market, which is set to grow at least 5% annually through 2027. If you're an entrepreneur with a background in health care, you might consider starting an assisted living business. It's a great way to help take care of the elderly and make an impact in your community while making a profit.
Before you start your assisted living business, it's important for you to assess the competitive landscape and determine the services you'll offer. You'll need to comply with zoning and licensing requirements. It's also a good idea to study the possible legal issues, hire the right people, and decide which amenities to provide. Most assisted living facilities have gardens, a library, entertainment and a doctor on call. This business needs hefty investments, but the potential for financial rewards is great. So why not start drawing up plans for the best assisted living facility in your area!
16. Nutrition Consultation
Obsessed with counting calories? If so, a nutrition business might be perfect for you. Nearly 6,000 dietitians and nutritionists are needed each year through 2030 in hospitals, nursing homes, clinics, and government offices across the US. Globally, the billion-dollar human nutrition market is expected to continue growing due to rising health awareness and surging demand for dietary supplements.
If you've been thinking of starting a nutrition business, there are several ways to do it. You could provide outsourced services to hospitals and nursing homes or set up your own nutrition center and be your own boss. You just need to check out the licensing requirements and government regulations before you start operating.
Pick a niche and stick to it, whether it's dietary supplements, food and beverages, or infant nutrition. If you're passionate about what you do and dedicated to helping people reach their goals, you'll likely find your nutrition business fulfilling and financially rewarding at the same time.
17. Manufacturing Business
A great deal of manufacturing has moved overseas in recent decades, but US manufacturing is still an $8 billion industry that has seen steady growth in recent years. Manufacturing businesses can be extremely profitable, but they also require a lot of planning and hard work.
The first step is to decide what you're going to produce. Do some market research and see which products are selling well and where there may be a market gap. You should keep an eye out for products that are more affordable to manufacture or offer a significant markup and strong profits. Next, you'll need to rent or purchase a manufacturing facility, preferably in an out-of-the-way location to keep costs low. Once you start making your products, you'll need to have them tested and certified and acquire all the necessary licenses and permits.
Finally, you'll be ready to launch a marketing campaign that, with a bit of luck, should start bringing in orders and put you back in the black.
18. Microgreens Business
If you're not familiar with microgreens, they're tiny plants harvested soon after they germinate. People appreciate them for their tender leaves and strong flavor, and in recent years they have become big business! The global microgreens market is expected to expand more than 60% by 2028, and you could ride this green wave with your own microgreens business. There are many plants to choose from, including arugula, kale, red cabbage, wheatgrass and pea shoots, and since they don't need much space, you could even grow them in your home or yard.
To get the word out about your microgreens, devise a strong marketing plan and build an appealing website, to let people know about your plants, their prices, and the great benefits. One is that many microgreens are high in antioxidants, which help boost immunity and reduce the likelihood of many illnesses. Microgreens were for a long time only used in salads, but today they appear as drink garnishes, in juices and smoothies, on pizzas, and more. Once that first harvest is ready, start reaching out to consumers, restaurants and cafes and you'll soon be seeing green.
19. Plant Nursery
Do you have a green thumb and love plants? You might consider starting a nursery. It can be a great way to bring in some extra income while taking care of plants and flowers. US nursery and garden stores, worth $40 billion in 2022, are expected to continue their steady growth in the next several years.
You can start small by using your garden or any outdoor space at home. But there are a few things you'll need to do to get your nursery business up and running, such as identifying sources of additional plants, doing market research and checking out licensing requirements. You'll also need to promote your business so a marketing strategy would be helpful. Like any other business, this needs careful planning but you should find this worth your time, money and effort.
20. Pet Store
With people stuck at home during the pandemic, the number of pet owners skyrocketed. Over the past decade, Americans' spending on pets has more than doubled to $110 billion, and pet stores, also growing quickly, represent about a fifth of that total. If you love animals, you could start a pet store, give lots of cuddly cuties new homes and help people take care of their pets while making a good living.
Of course, you'll need to decide which pets you'll offer and how broad your variety of products will be, from food to toys and accessories. Another crucial step will be ensuring you meet all regulations and obtain all the required licenses and permits required for pet sales. Starting a pet store is not easy, but it's far from impossible. With a bit of luck and determination, you can start your own and ride Americans' love of animals to prosperity.
Comments