Back to Business Ideas Categories
20 Best Business Ideas in Oregon
Written by: Esther Strauss
Esther is a business strategist with over 20 years of experience as an entrepreneur, executive, educator, and management advisor.
Edited by: David Lepeska
David has been writing and learning about business, finance and globalization for a quarter-century, starting with a small New York consulting firm in the 1990s.
Updated on October 2, 2023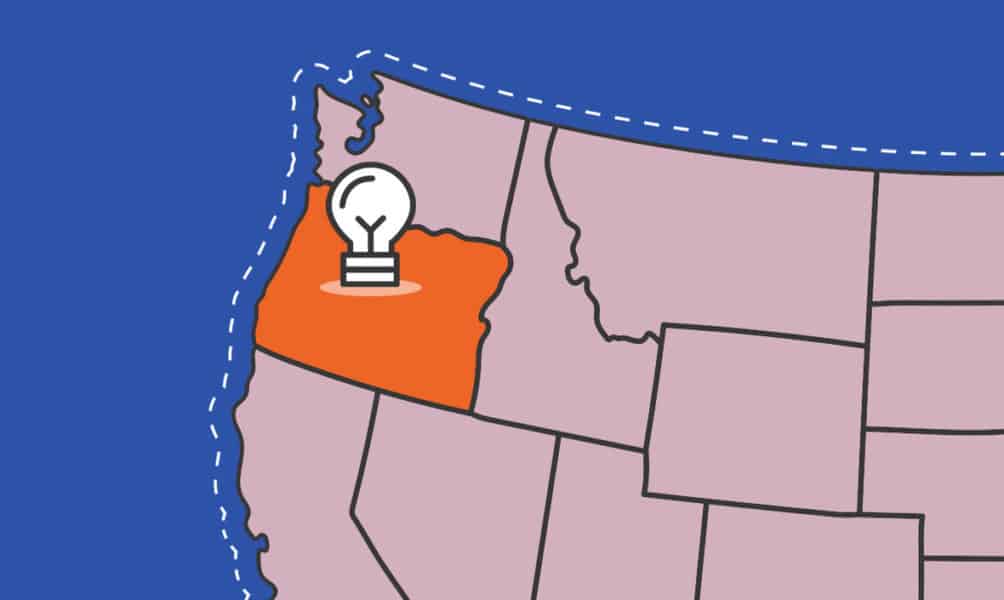 20 Best Business Ideas in Oregon
Manufacturing
Real Estate
Health Care
Graphic Design
Internet Service Provider
Wholesale
Retail
Karaoke Bar
Sprinter Van
Boba Tea
Craft Shop
Basketball Training
Business Coaching
Cremation Service
Skincare
Tour Guide
CBD Business
Beverage Company
Clothing Line
Ice Cream Truck
Known for its lush forests, Oregon is a major producer of cherries, hazelnuts and Christmas trees. The economy is growing on the back of rising household incomes and strong job growth in leisure and hospitality and business services.
Businesses in the retail sector, like clothing, drinks, and skincare, would likely thrive in this state. You could also open a karaoke or a tour business. Check out our list of brilliant business ideas in Oregon and begin your next entrepreneurial journey.
1. Manufacturing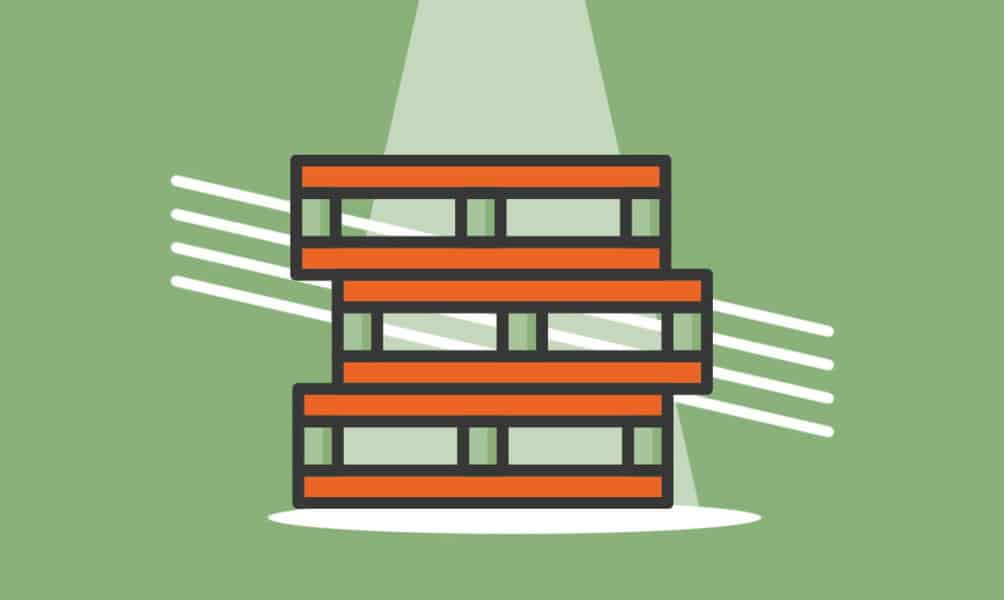 A great deal of manufacturing has moved overseas in recent decades, but US manufacturing is still an $8 billion industry that has seen steady growth in recent years. Manufacturing businesses can be extremely profitable, but they also require a lot of planning and hard work.
The first step is to decide what you're going to produce. Do some market research and see which products are selling well and where there may be a market gap. You should keep an eye out for products that are more affordable to manufacture or offer a significant markup and strong profits. Next, you'll need to rent or purchase a manufacturing facility, preferably in an out-of-the-way location to keep costs low. Once you start making your products, you'll need to have them tested and certified and acquire all the necessary licenses and permits.
Finally, you'll be ready to launch a marketing campaign that, with a bit of luck, should start bringing in orders and put you back in the black.
2. Real Estate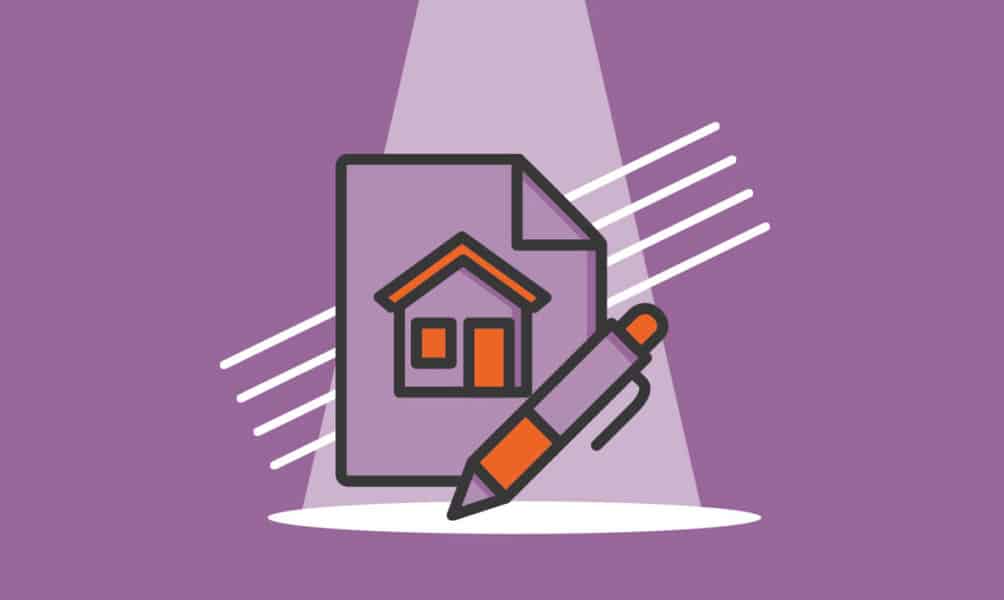 The US real estate market has been booming in recent years, and is now worth nearly $400 billion and expected to see further growth in the years ahead. As an entrepreneur, you're always on the look-out for new opportunities. Right now, with sales totals and home prices at record highs, real estate ranks among the largest and most promising markets. And best of all, you'll be helping families settle down and build homes and communities.
Of course, starting a real estate business isn't as easy as getting out of bed. You'll need to educate yourself about the market and obtain a real estate agent's license. You'll need to familiarize yourself with the relevant online tools and information to keep you updated on market trends and find a local broker to partner with. Finally, you'll need to set up a website and successfully market your abilities in order to stand out in a crowded marketplace.
All that done, you'll be ready to start building your real estate empire.
3. Health Care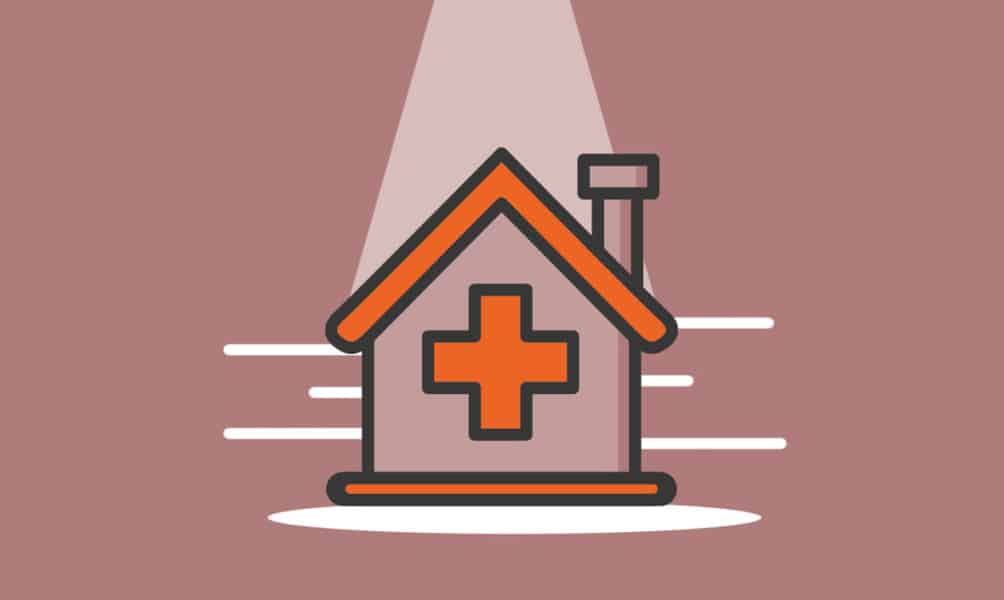 Thinking of setting up a health care business? You're on the right track. By 2030, the number of US adults age 65 and older will exceed 60 million. This means increased health care spending. Which segments are booming, you might ask. Profits are growing fastest in medtech and health care IT.
So what are you waiting for? Now's the time to start a health care business. Take the first step by finding a niche to focus on. Make sure you have the necessary permits and licenses, whether you're thinking of starting a medical practice, home health care company, or something else. You'll also need to decide on a value proposition that will set you apart from the competition and bring in steady business.
4. Graphic Design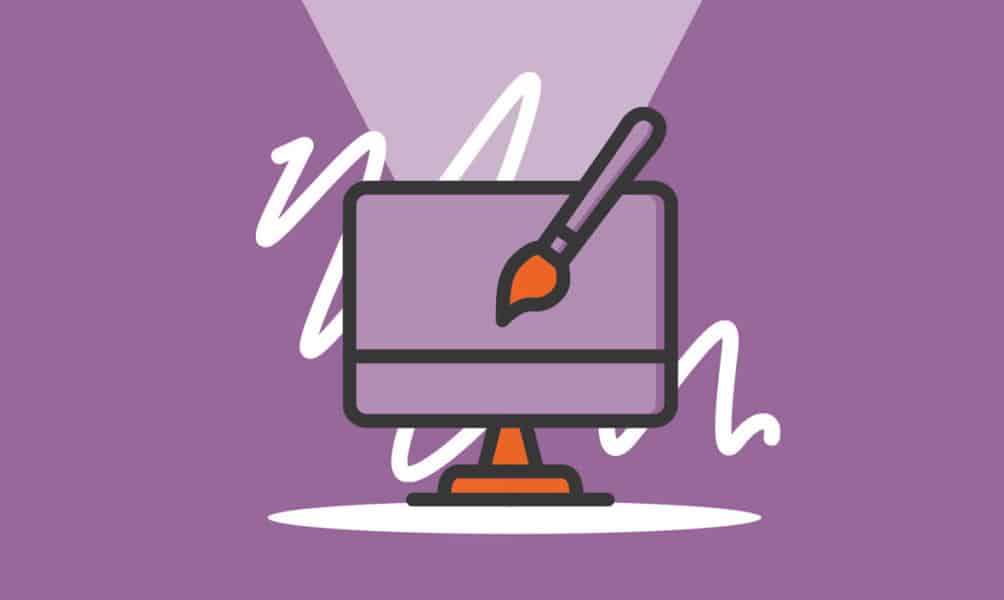 Strong graphic design is a crucial element of nearly every business's branding and marketing, which is why it's always in great demand. After years of steady growth, the US graphic design industry is worth nearly $14 billion and offers real opportunity for the bold entrepreneur. You could start your own graphic design business from home and work with clients around the world, generating good money and turning your creative passion into a successful career.
You will, however, need to have a strong creative streak and some skill and experience with graphic design software and tools. If you don't have a relevant degree, you could brush up on your graphic design skills by taking courses at an online platform like Udemy. Next, it's a good idea to research the market, see what sort of graphic design is trending lately, and keep an eye out for a market gap that might fit your skillset.
Understanding and clarifying what you will offer, which businesses you are targeting and how you'll stand out from the competition will be crucial to your success.
5. Internet Service Provider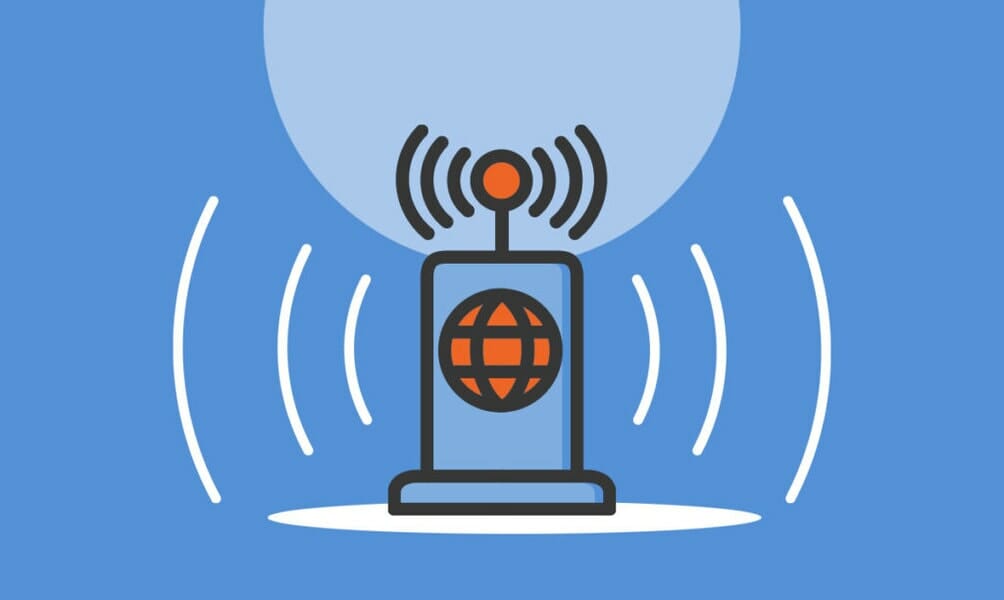 With the world's digital transformation, the internet has become an essential service. Globally, internet service providers earned about $450 billion in 2020. The market is still growing and there are plenty of opportunities even for new players, so you might want to start setting up an internet service provider business now.
Whether you are looking to start small or compete with the giants, you will need to install servers, cable lines and other equipment. It's a good idea to do research and find answers to frequently asked questions like, how much investment do you need, how will you raise funds, what are the legal and technical issues, and how to find customers.
Some people do not think that the internet is something they can make money from because it is too easy for people to switch between networks. But if you know how to position your products and services correctly, then it will be much easier for people to stick with you.
6. Wholesale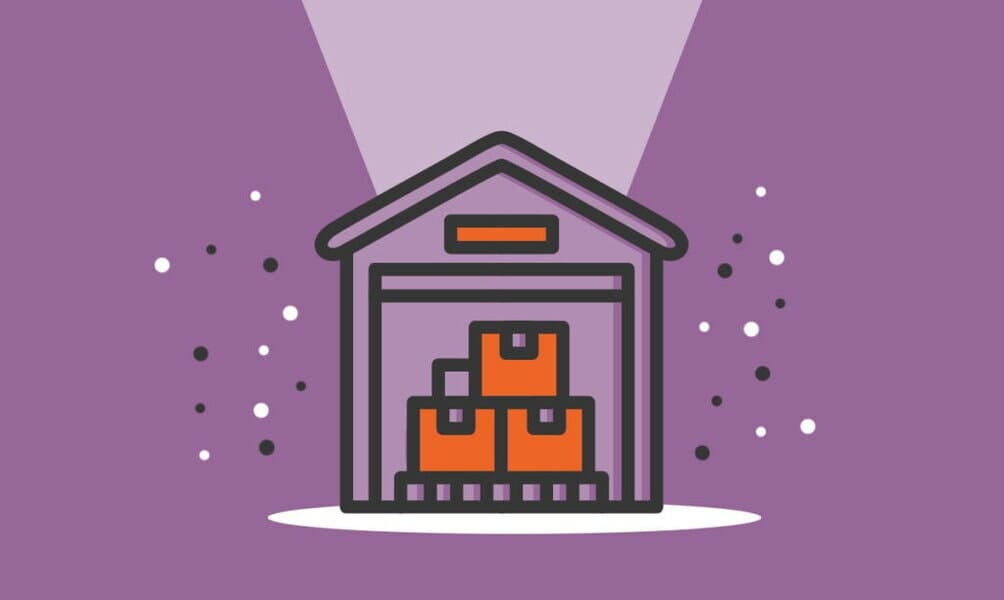 Wholesale is all about the advantages of scale: prices are lower than retail because the purchases are in bulk, vast amounts of tomatoes, cement mix, shoes, or whatever it may be. If you're good at scaling up and making sales, you might want to consider starting a wholesale business, because the industry is expected to continue its steady growth in the years ahead.
Getting started will require a significant investment, because all of that inventory is not going to suddenly appear out of nowhere, and you'll need a place to keep it. Fortunately, unlike retail, a wholesale business doesn't have to worry about finding an area with heavy traffic. Instead, the main concern is space. Once you've got your goods and a warehouse, you'll need to obtain all the necessary licenses, then start reaching out to local businesses that might be interested in your goods.
Keep in mind that this is a big and growing industry, which means you're going to face stiff competition from established firms and other new entrants. You'll likely need to work hard, and smart, to succeed.
7. Retail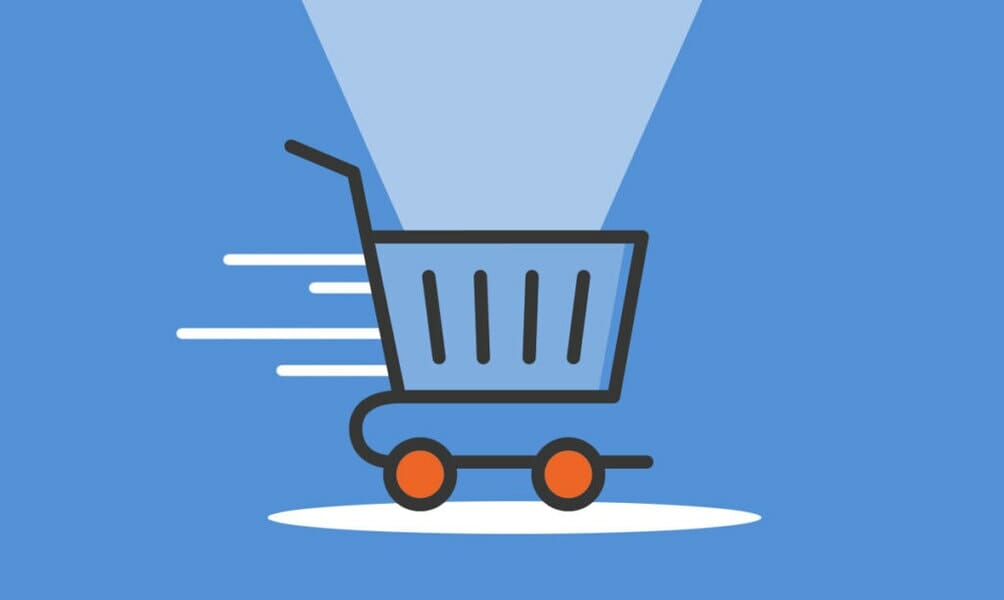 Are you thinking of starting your own retail business? If so, you're in good company. The retail industry is a huge part of the economy, and it's only getting bigger. But starting a retail business isn't easy. There are a lot of things to think about, from choosing the right location to setting up your payment system. And let's not forget the most important step: deciding what to sell!
A good way to choose your product offerings is to first do some research — see what's out there, and more importantly what's not. You're looking for what sells well, as well as a market gap to fill. Once you know your products, finding a great location for your store will be the next big step. However, you might want to initially run your retail business out of your home. This would significantly reduce your costs and give you time to build a brand and a reputation.
After a year or two, assuming your products are well received by the market, you'll be in a much better position to find a great location and open a serious retail outlet.
8. Karaoke Bar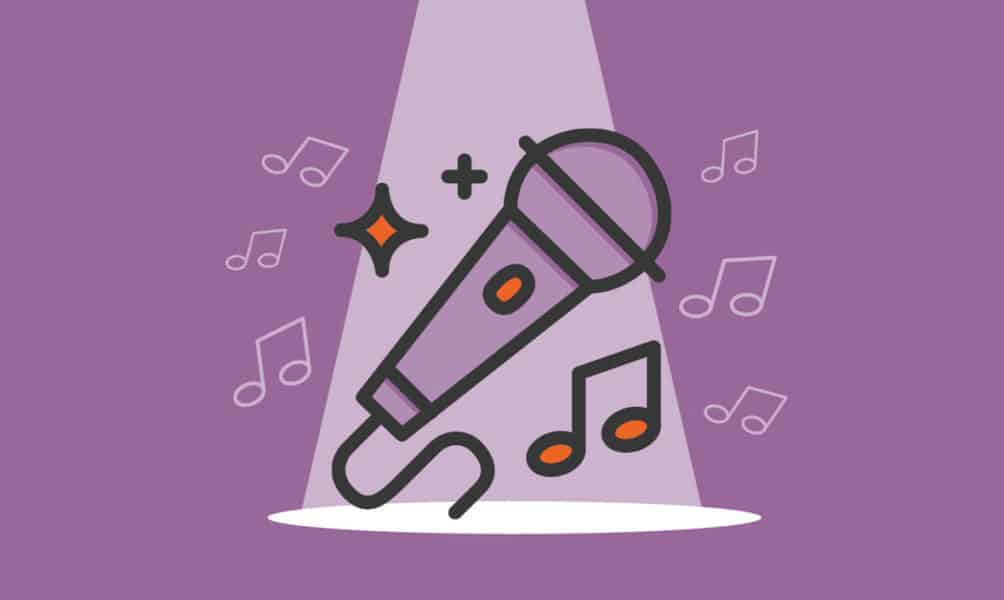 The pandemic dealt a blow to karaoke across the US, but the industry is expected to recover as the economy bounces back and people get back to having fun. There are over 1,500 karaoke bars across the country, and there's still room for more, so you might want to start your karaoke business now. The market is expected to grow for the next five years.
The first thing to do is scout for a good location. Your karaoke bar should be accessible to potential customers. Next, come up with a business plan to determine what services you'll offer. Most karaoke bars serve food and drinks to their customers, so you might want to work on your menu before you get started. Once you've prepared everything and complied with all regulations, you should promote your business. A karaoke business can be highly profitable if you play your cards right.
9. Sprinter Van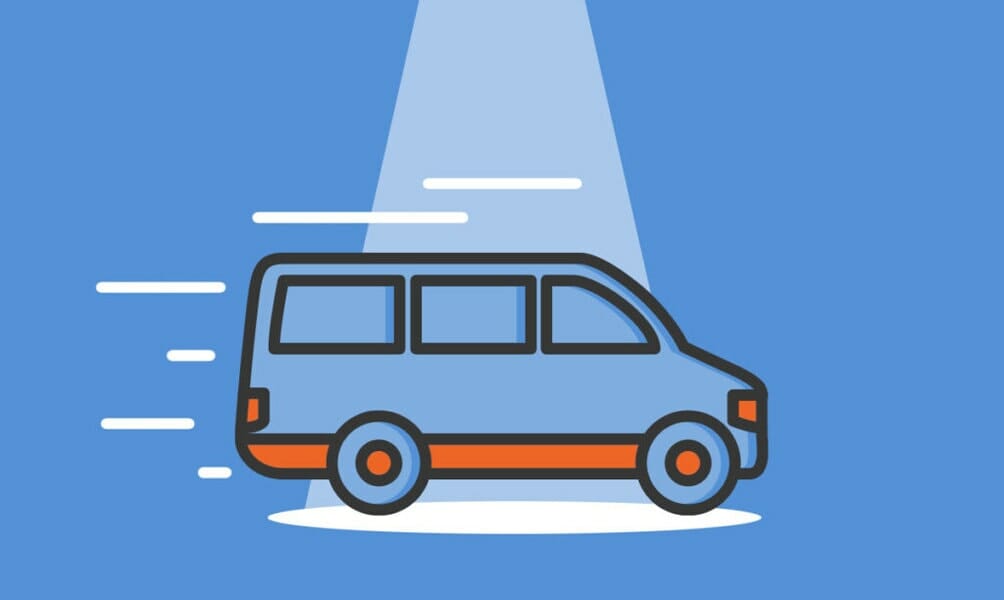 Sales of sprinter vans in the US have consistently increased, reaching more than 40,000 units in 2021 despite the pandemic. For entrepreneurs, this presents an opportunity to start a new venture. Sprinter vans are used to transport passengers, cargoes, or both. In the passenger segment, the vans are used for limousine services, campus transport, shuttles and tours. If you're considering starting a sprinter van business, you have these options available.
To get started, you have to choose your business model. You can either apply to become a dealer or distributor, or invest in a van and start a rental business. If you're going for a rental business, it's important that you check out the permit and licensing requirements, determine how much insurance you need to pay, establish a facility for your business, and be ready with operational funds. As you gradually build a customer base, you can invest in more vans and grow your business.
10. Boba Tea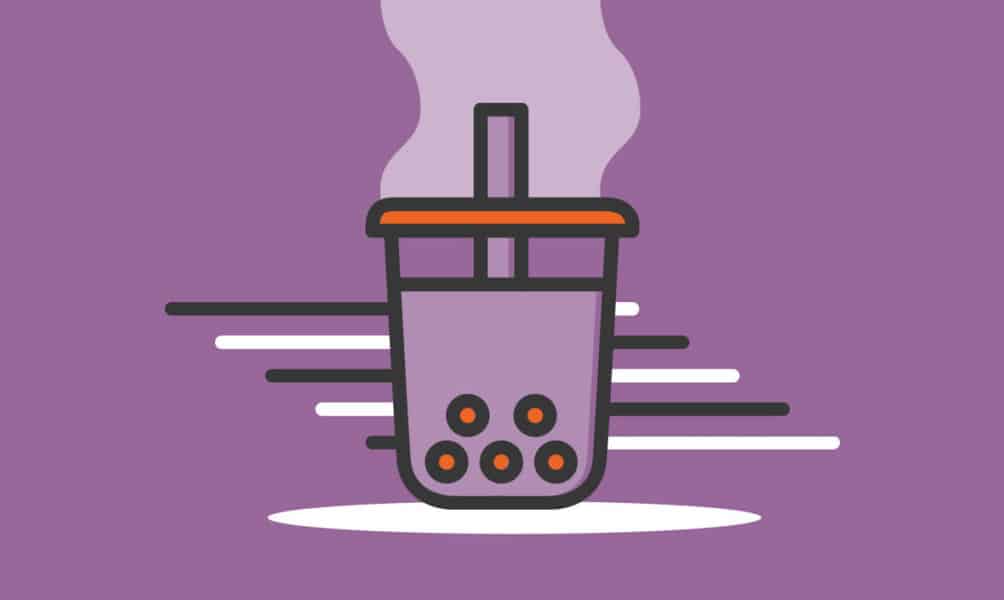 Coffee, tea or boba tea? Boba tea, also known as bubble or milk tea, is increasingly popular among young consumers. This Taiwanese cold drink is made by blending tea with milk, adding tapioca or boba pearls, and shaking vigorously. Starting your own boba tea business is a great idea! The US boba tea market is worth $1 billion and still growing. There's definitely room for more boba tea shops.
Starting a boba tea business requires compliance with various regulatory requirements. On top of the FDA regulations, there might be other federal, state and local requirements you'll need to meet. Be sure to check with your local authorities before you launch.
You'll need to choose a good location for your shop, one with high foot traffic. With a reliable supplier and an excellent marketing strategy, you should soon bubble your way to success!
11. Craft Shop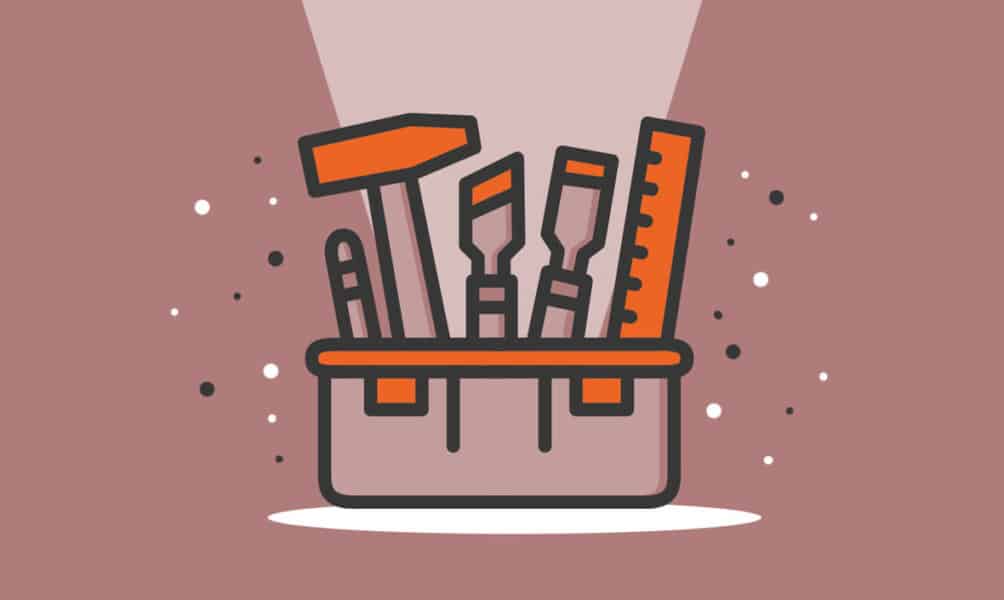 Do you have a creative hobby? If it involves some sort of craft, you might want to consider turning your pastime into a major revenue stream. With people stuck at home for months on end looking for something creative to do or something interesting to buy, the arts and crafts industry exploded at the start of the pandemic. In 2020 alone, the revenue of the leading online arts and crafts marketplace Etsy more than doubled, to $1.72 billion. That means right now is a great time to start your own craft business, provided people with wonderful products and ride this wave to prosperity.
You'll be your own boss, working at home at times that are best for you. You'll be able to embrace and express your creativity, producing goods that can be sold around the world. But you will need to decide which products to focus on. This could be anything from crocheted blankets and clay jewelry to embroidered handkerchiefs and knit hats. Whatever you choose, be sure to research what's out there and offer a unique twist. Building a strong brand will be key to the success of your craft business.
12. Basketball Training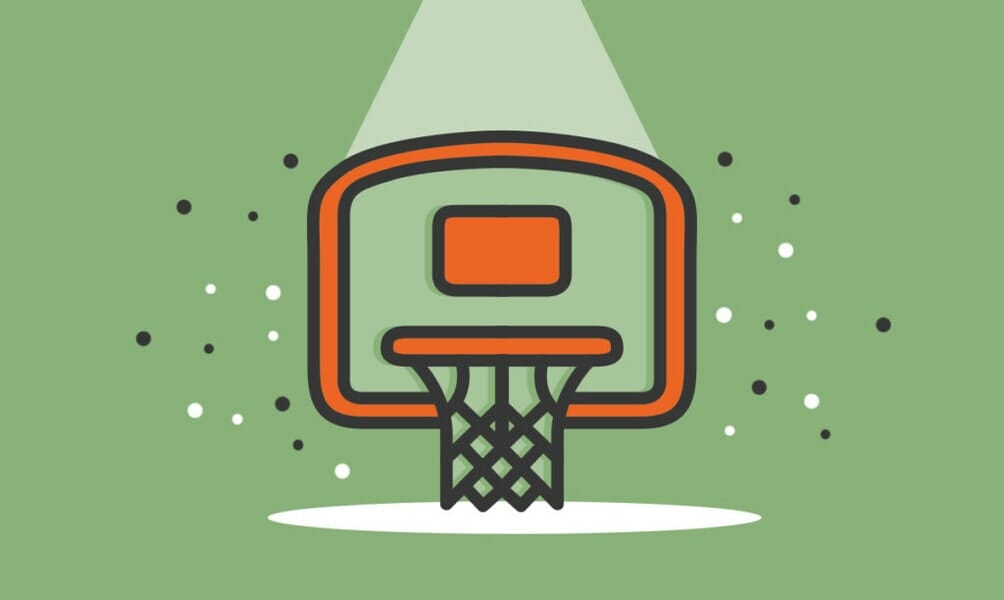 Basketball is a team sport that's popular worldwide, so there's always demand for quality training. In the US, nearly 25 million people as young as six years old played the game in 2018. Teams in the National Basketball Association (NBA), the premier men's pro league in North America, have an average franchise value of $2 billion. So if you love to play basketball and strive to get better at it, then starting a basketball training business could offer serious opportunity.
When you're starting a business, it is important to be selective about the niche you choose. It will help you save time and money. So, define your target market and understand what type of training they need. Most of those who engage in basketball are kids and teenagers, who move on to playing competitive high school basketball if they excel. Some later advance to competing in the college leagues and even get drafted into teams competing in the NBA. With adequate knowledge and experience on the sport, you could build success for yourself and others!
13. Business Coaching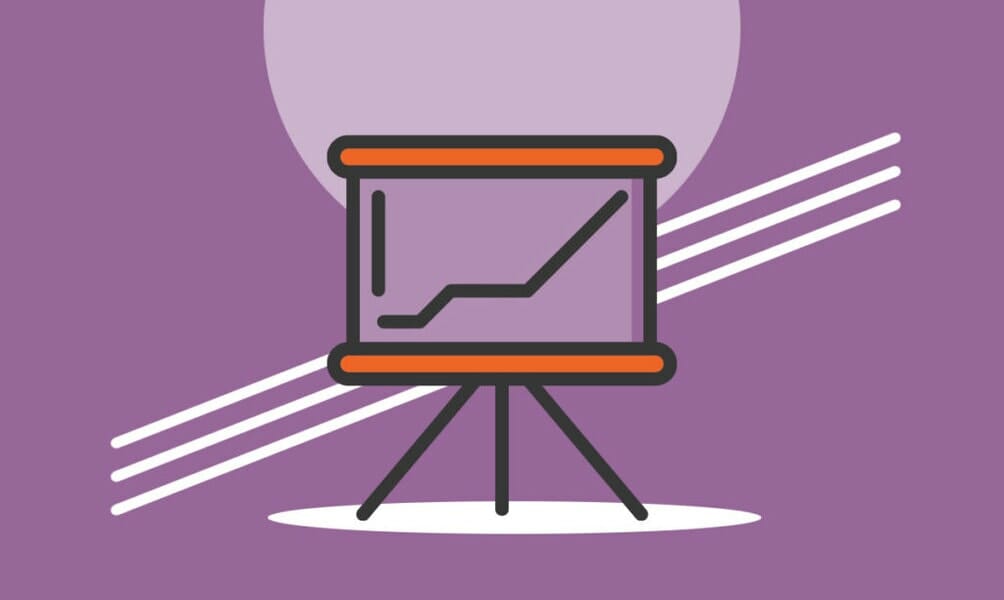 Not long ago, there were only a handful of coaching firms in the United States. Today there are more than 2,200 and the coaching industry is worth more than $11 billion and still seeing strong growth. Americans have learned to appreciate the value of good insight and planning, particularly when it comes to major decisions involving their finances, career, health, and personal matters.
If you have expertise in any of these areas, you could start your own coaching business and help people lead more fulfilling lives while grabbing a slice of this fast-growing market. It's easy to get started. You just need a reliable computer, some relevant experience and a strong marketing campaign, highlighting your skills on social media and beyond.
The challenge will be attracting and maintaining clients, so you'll need to find a way to stand out from the coaching crowd and prove your worth. A great website will surely help.
14. Cremation Service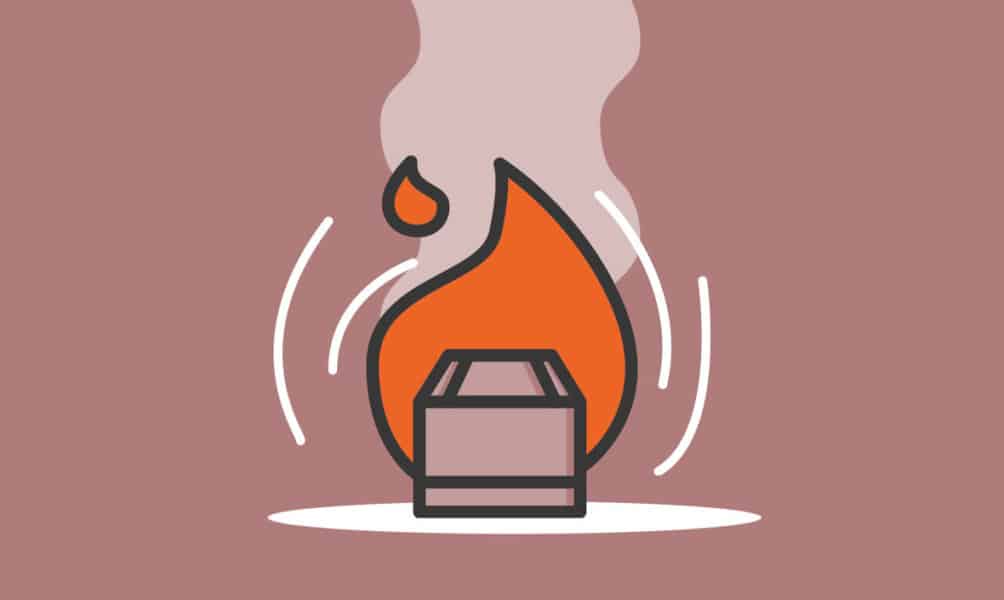 Do you have a bit of a morbid streak? Well then you might be pleased to learn that the US cremation industry has seen steady growth in recent years as more and more Americans choose to be cremated, rather than buried. By starting your own cremation service, you could scratch your itch for the macabre and provide a necessary service for grieving loved ones while making good money.
By 2040, 8 out of 10 Americans are expected to choose cremation over burial, mainly because it costs half as much. You could ride that wave of growth, but first you'll need to make a major investment and decide whether you'll use a traditional flame-based system or more eco-friendly alkaline hydrolysis. You'll also need to get the required licenses and permits and decide whether you want to offer additional products and services. Some crematoriums offer wearables such as an ash-filled locket, or focus solely on the cremation of pets.
15. Skincare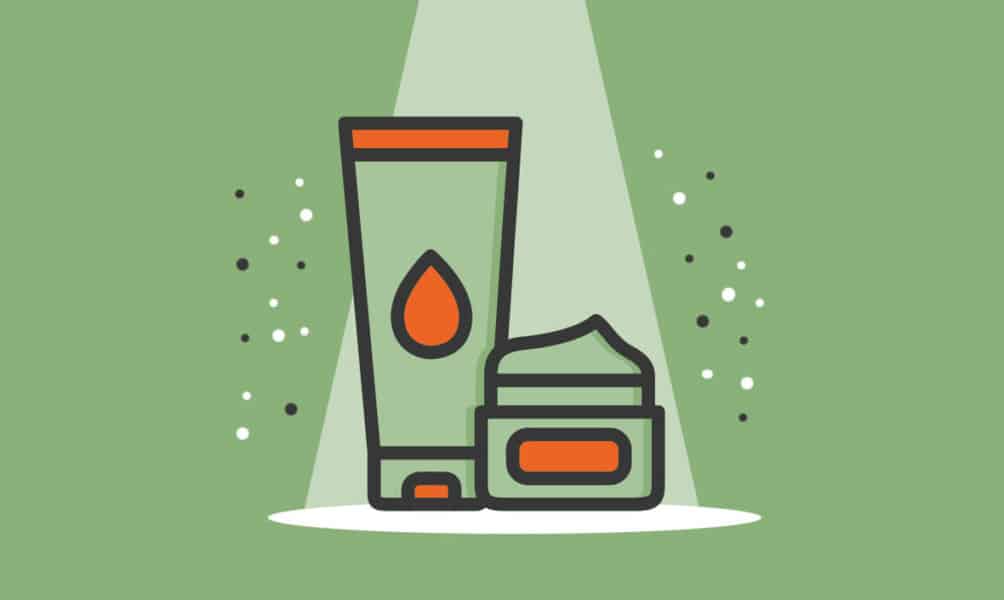 Obsessed with healthy skin? If so, you're in luck, as the US skincare market is now worth $20 billion and still growing. You could start a skincare business, help people look and feel their best, get in on the beauty industry boom and make a good living all at the same time!
Starting out, it's probably a good idea to link your product line to your own needs and interests. If you have dry skin, for instance, a smart approach would be to focus on moisturizing and anti-aging products, as these would be areas in which you'd be seen as having expertise. If you're concerned about the environment, you could offer a skincare line that uses only eco-friendly ingredients.
The skincare market and beauty industry are expected to continue to expand in the coming years, so whichever segment you choose, there is likely to be considerable opportunity!
16. Tour Guide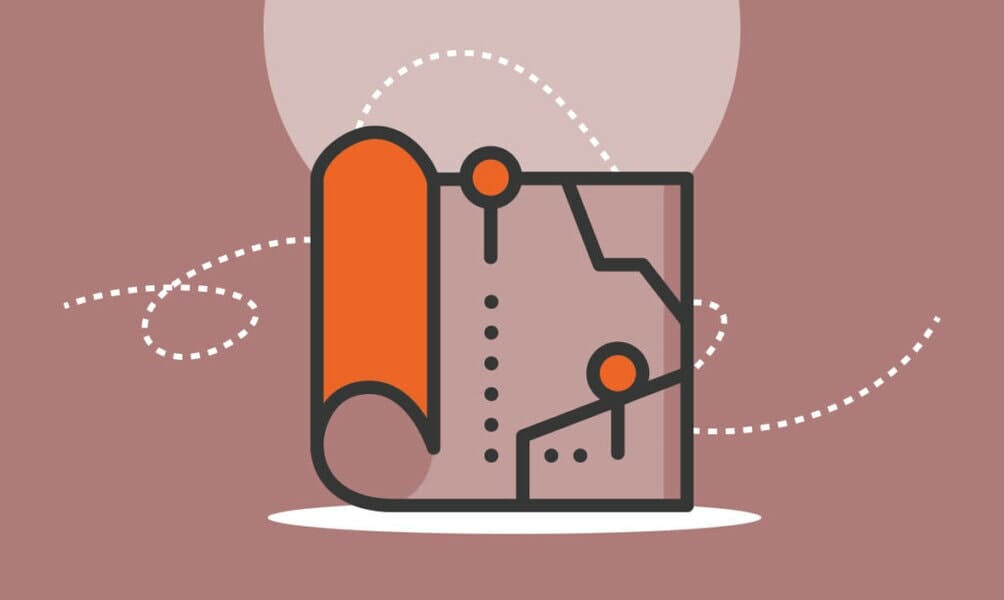 Do you love to travel and see new places? Why not start your own tour business? It's a lot of work, but it can be a very rewarding endeavor. The US tour industry is recovering, with revenues set to increase to more than $8 billion in 2022 due to pent-up demand for travel. Both land and air borders of the US have been reopened to vaccinated tourists.
Tour operators are primarily responsible for arranging tour packages that they offer to tourists and travel agencies. Demand is rising for tour packages in the countryside, national parks and the outdoors. Before you can start operating, you should pick a niche, choose your target demographics, and understand the competition. Also, familiarize yourself with relevant laws and regulations, such as the seller of travel laws, which tour operators, travel agencies and other tourism-related businesses must follow.
17. CBD Business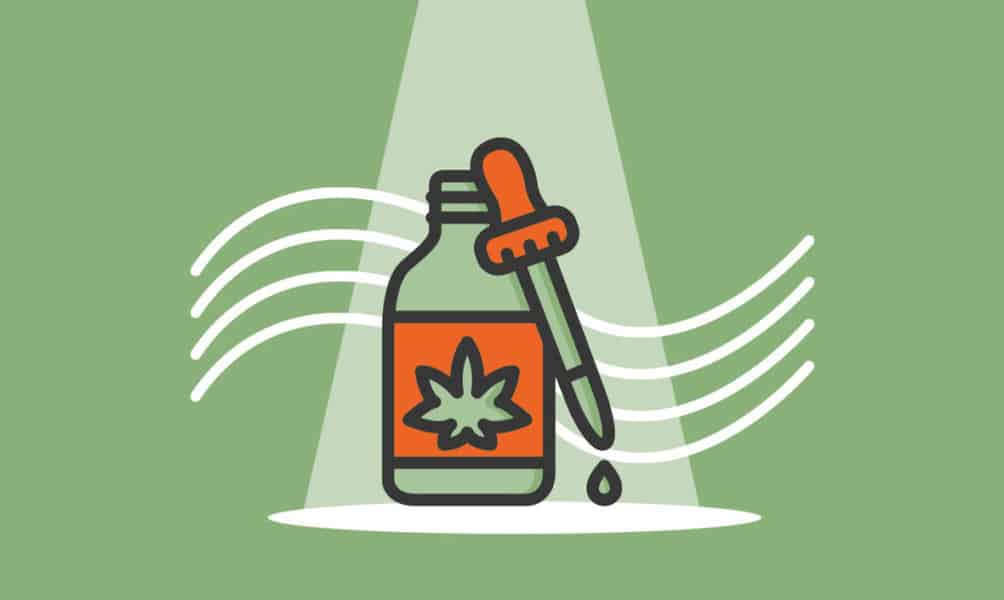 Cannabidiol, widely known as CBD, is a non-psychoactive compound found in cannabis plants — and one of the world's fastest growing industries. The US legalized cannabinoids in 2018 and the market soared to nearly $5 billion by 2020. It's expected to be worth as much as $20 billion by 2025, and you could ride this lightning-fast growth by starting your own CBD business.
Why is CBD so hot right now? Because of the widely reputed health benefits of CBD oil and other CBC products, which reportedly reduce the negative effects of epilepsy, cancer, Crohn's disease, chronic pain and other ailments. You could do online research, collecting testimonials of CBD's significant health benefits, and use that as marketing material for your new CBC business. But first you'll need to find a reliable supplier for your CBD products and stock your inventory in preparation for the wave of customers that will soon come knocking at your door, or website.
18. Beverage Company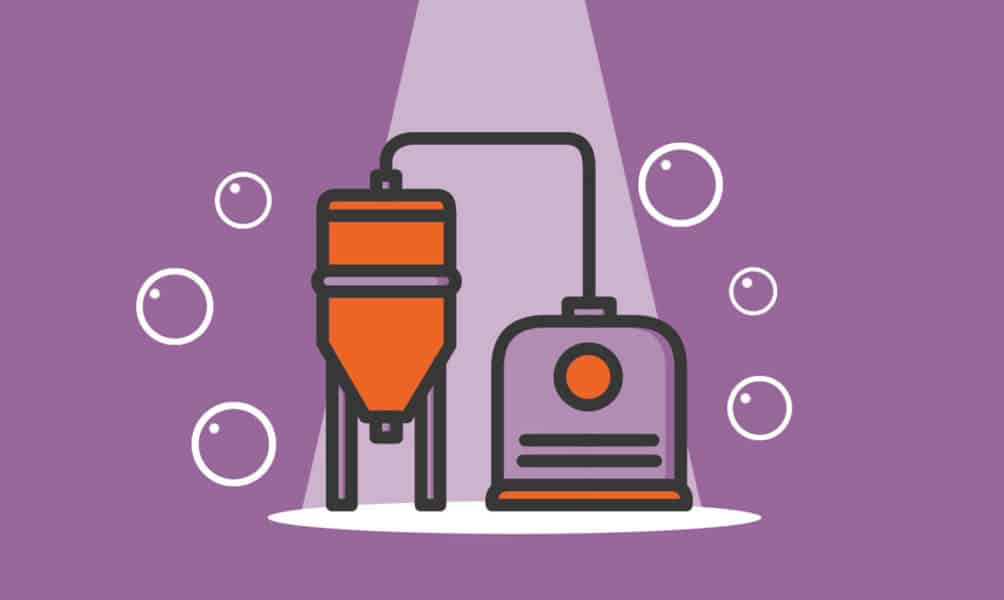 If you're like most people, you probably enjoy a cold drink on a hot day. And what's not to love? Drinks can be refreshing, flavorful and satisfying. Plus, there are so many different kinds to choose from. If you're interested in starting your own drink business, you're in luck. The US beverage industry is valued at $146 billion and still growing. Globally, the industry is expected to post steady growth through 2026.
There are many different ways to get started, so it's important to do your research and figure out the niche market that's best for you. Will you focus on carbonated drinks, wine and spirits, coffee and tea, water, juice, beer, or energy drinks? Once you have that figured out, find reliable suppliers and work on your regulatory requirements to make sure your business is legally compliant. Having a website and social media presence to promote your business would boost your chances of success.
19. Clothing Line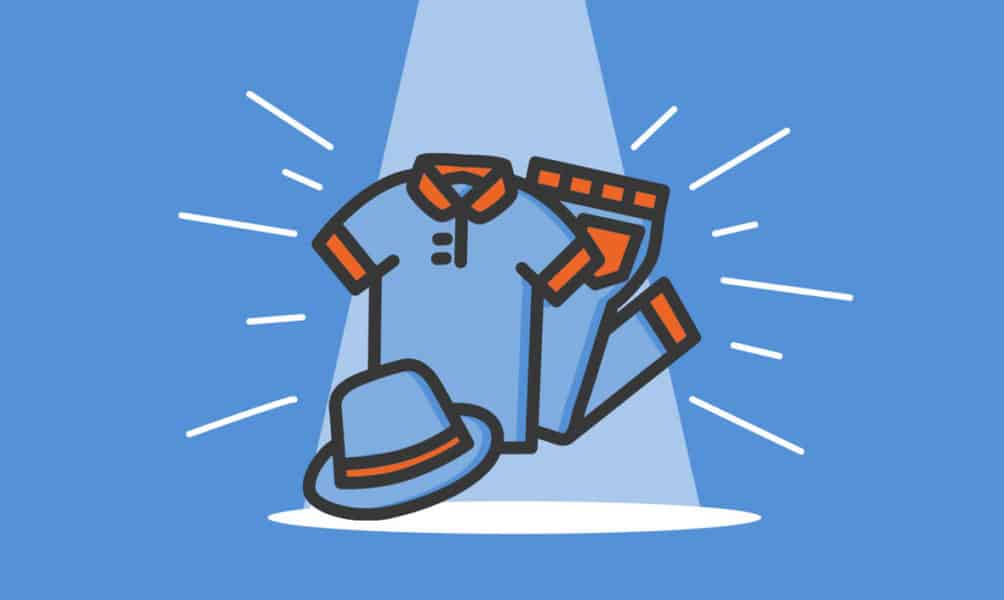 Are you a fashion designer with big ambitions? If so, now's a great time to start your clothing line business. The global apparel industry has been growing steadily for years and is now worth more than $1.5 trillion. The market is always on the look-out for hot new styles and up-and-coming designers, so if you have the skill and talent the opportunity is serious.
There will be some work involved. You'll have to design an entire clothing line, not just one or two pieces. To start with, you might want to focus on a specific area of apparel, such as evening wear, jeans or lingerie. Once you've got your designs, partner with a reliable, affordable manufacturer. Next is the crucial step of naming your company, and your initial collection, and building a brand.
Don't expect success to arrive overnight. Launching a fashion line is tough. Have you seen "The Devil Wears Prada"? The fashion industry is notoriously cutthroat, and it's very difficult for new designers to get their goods in front of customers. You might have to find other ways to get your designs out there, such as on Etsy or Amazon or your own website. Good luck!
20. Ice Cream Truck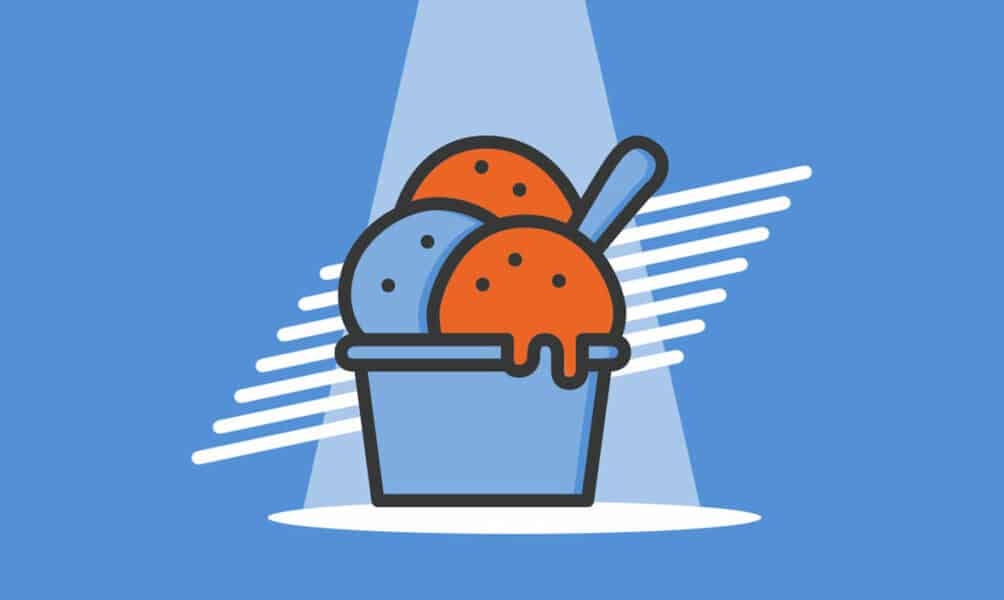 Americans LOVE ice cream: we eat almost half a pound a week on average. Americans also love food trucks, which have exploded into a multi-billion-dollar industry in recent years. Yet for some reason, the rise of food trucks has in many areas meant the end of the ice cream truck.
But now that's starting to change, as a new generation of ice cream trucks has begun to emerge. These vendors don't offer the same old popsicles you got when you were a kid, but instead provide a wide selection of locally-made ice cream treats, supporting local businesses and helping build a network of partners. More importantly, today's ice cream trucks are wired, allowing customers to book them for events online, track their location and get a text message when they're in the neighborhood.
If you love making kids happy, there's never been a better time to drive an ice cream truck.
Comments