Back to Business Ideas Categories
16 Best Business Ideas In New Mexico
Written by: Esther Strauss
Esther is a business strategist with over 20 years of experience as an entrepreneur, executive, educator, and management advisor.
Edited by: David Lepeska
David has been writing and learning about business, finance and globalization for a quarter-century, starting with a small New York consulting firm in the 1990s.
Updated on April 29, 2023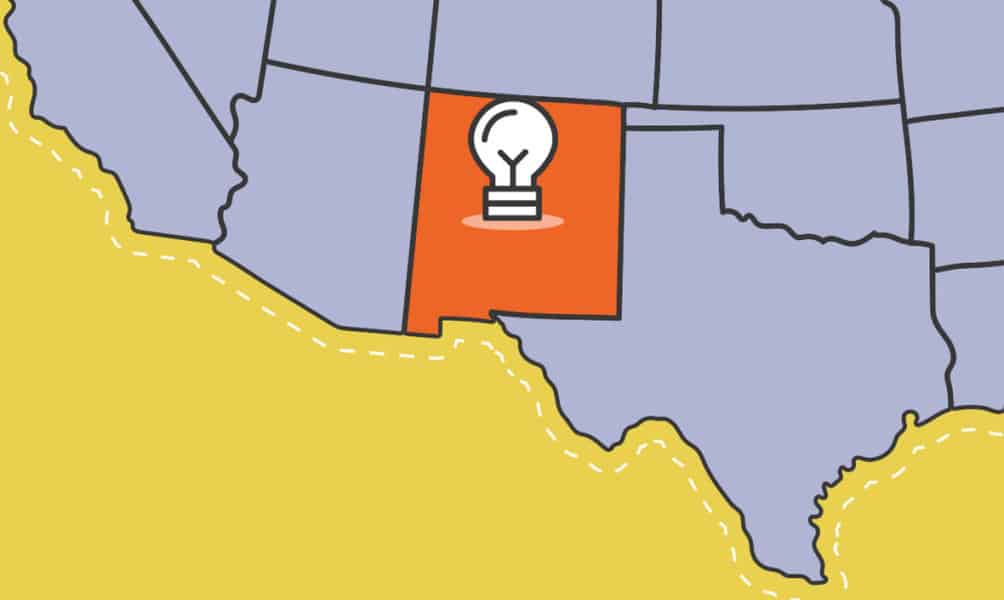 16 Best Business Ideas In New Mexico
Real Estate
Graphic Design
Health Care
Retail
Manufacturing
Insurance
Waste Management Service
Business Consulting
Credit Repair
Social Media Management
Car Rental
Recruiting Agency
Marketing Consulting Agency
Fitness Center
Supplements Store
Blog
New Mexico is seeing a strong recovery from the pandemic, thanks mainly to higher retail and leisure spending. Other sectors contributing to growth are oil and gas, transportation, food services, manufacturing, and construction.
You can take advantage of this economic recovery by starting your own business, maybe in social media, marketing, or fitness. Take your pick from our list of excellent New Mexico business ideas below.
1. Real Estate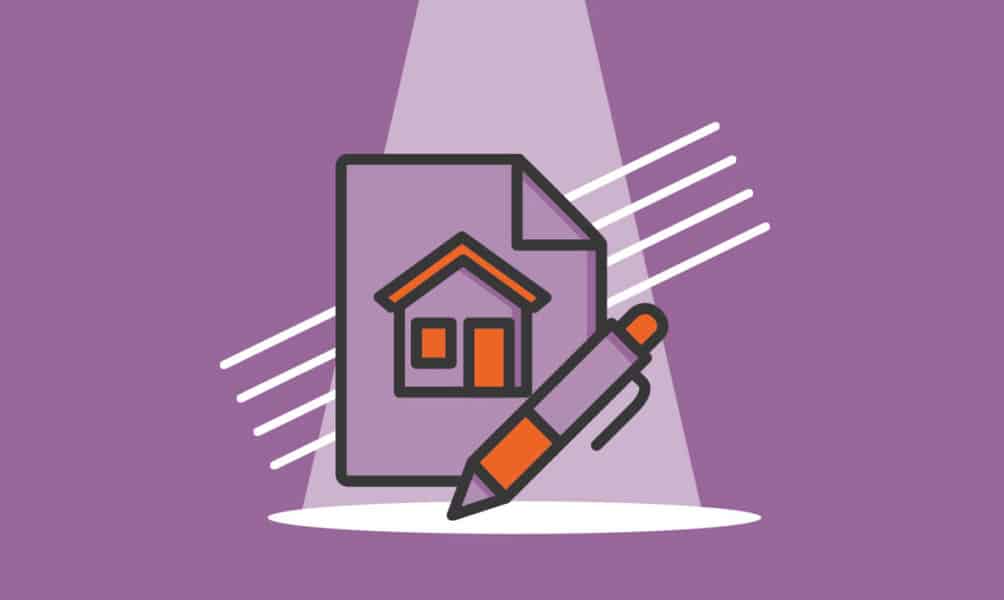 The US real estate market has been booming in recent years, and is now worth nearly $400 billion and expected to see further growth in the years ahead. As an entrepreneur, you're always on the look-out for new opportunities. Right now, with sales totals and home prices at record highs, real estate ranks among the largest and most promising markets. And best of all, you'll be helping families settle down and build homes and communities.
Of course, starting a real estate business isn't as easy as getting out of bed. You'll need to educate yourself about the market and obtain a real estate agent's license. You'll need to familiarize yourself with the relevant online tools and information to keep you updated on market trends and find a local broker to partner with. Finally, you'll need to set up a website and successfully market your abilities in order to stand out in a crowded marketplace.
All that done, you'll be ready to start building your real estate empire.
2. Graphic Design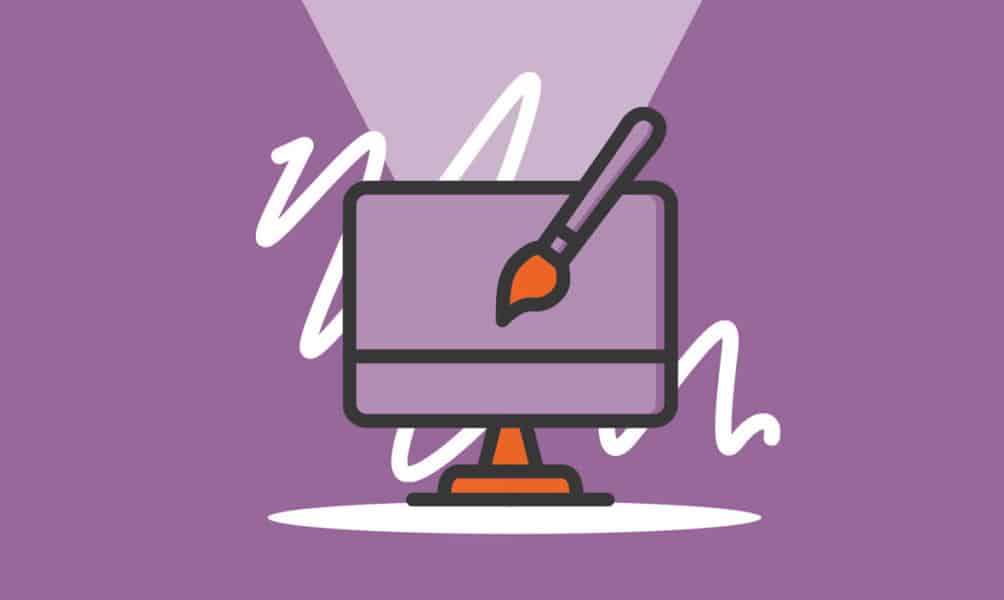 Strong graphic design is a crucial element of nearly every business's branding and marketing, which is why it's always in great demand. After years of steady growth, the US graphic design industry is worth nearly $14 billion and offers real opportunity for the bold entrepreneur. You could start your own graphic design business from home and work with clients around the world, generating good money and turning your creative passion into a successful career.
You will, however, need to have a strong creative streak and some skill and experience with graphic design software and tools. If you don't have a relevant degree, you could brush up on your graphic design skills by taking courses at an online platform like Udemy. Next, it's a good idea to research the market, see what sort of graphic design is trending lately, and keep an eye out for a market gap that might fit your skillset.
Understanding and clarifying what you will offer, which businesses you are targeting and how you'll stand out from the competition will be crucial to your success.
3. Health Care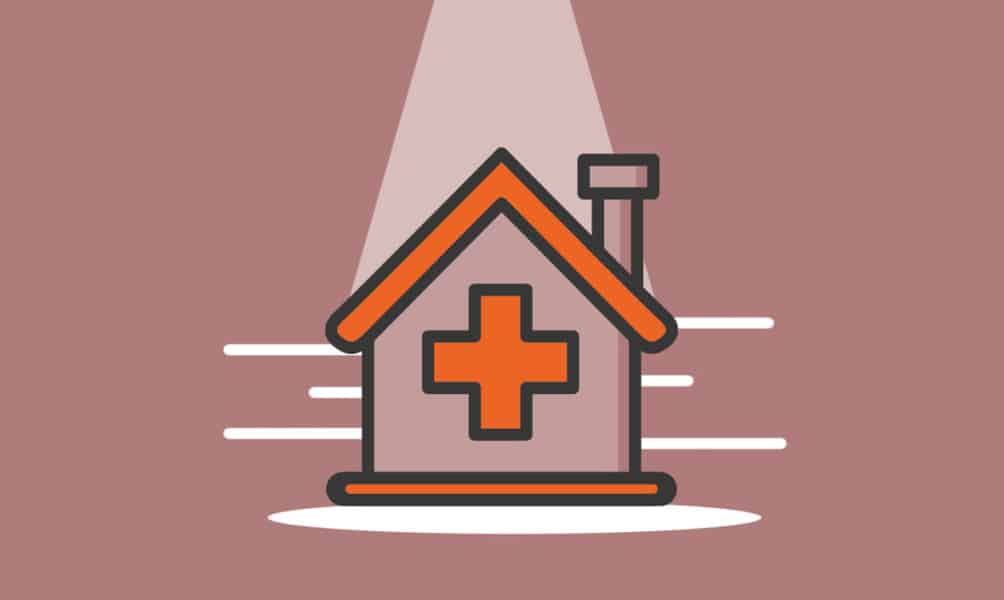 Thinking of setting up a health care business? You're on the right track. By 2030, the number of American adults age 65 and older will top 60 million. This means increased health care spending. Which segments are booming, you might ask. Profits are growing fastest in med-tech and healthcare IT.
So what are you waiting for? Now's the time to start a health care business. Take the first step by finding a niche that you can focus on. Make sure you have the necessary permits and licenses, whether you're thinking of starting a medical practice, home health care company, or something else entirely. You'll also need to decide on a value proposition that will set you apart from the competition and make it easier for you to promote your business.
4. Retail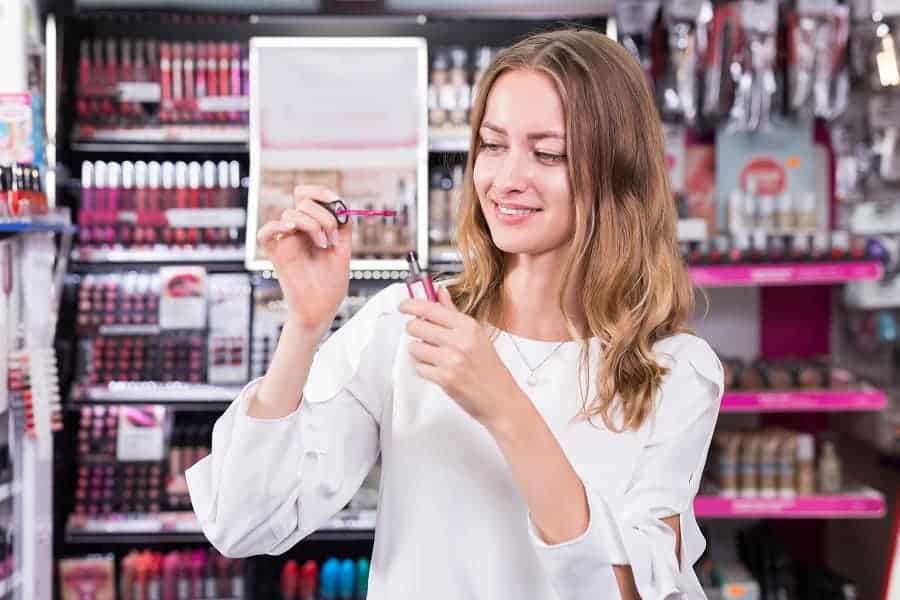 Are you thinking of starting your own retail business? If so, you're in good company. The retail industry is a huge part of the economy, and it's only getting bigger. But starting a retail business isn't easy. There are a lot of things to think about, from choosing the right location to setting up your payment system. And let's not forget the most important step: deciding what to sell!
A good way to choose your product offerings is to first do some research — see what's out there, and more importantly what's not. You're looking for what sells well, as well as a market gap to fill. Once you know your products, finding a great location for your store will be the next big step. However, you might want to initially run your retail business out of your home. This would significantly reduce your costs and give you time to build a brand and a reputation.
After a year or two, assuming your products are well received by the market, you'll be in a much better position to find a great location and open a serious retail outlet.
5. Manufacturing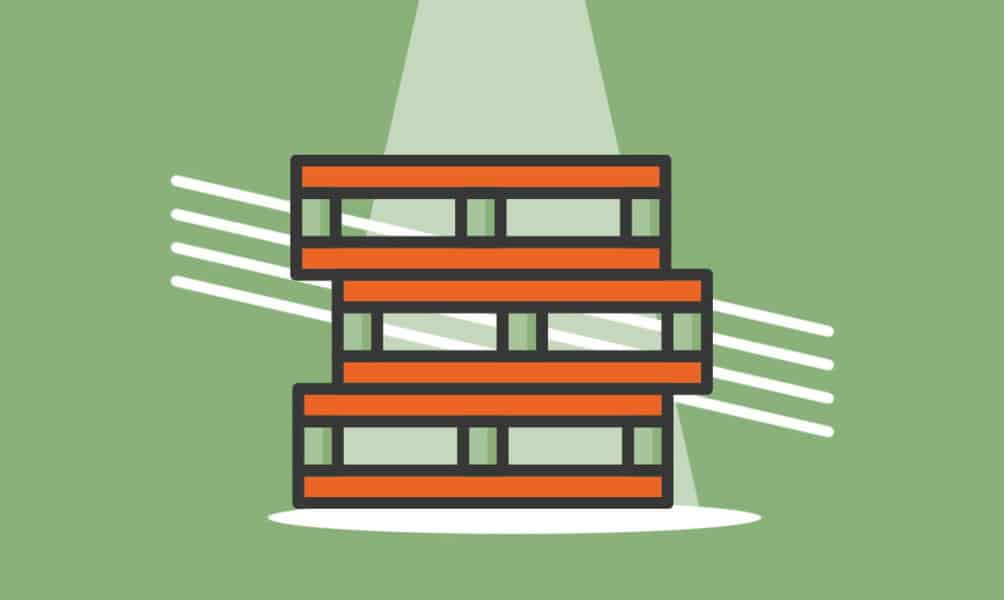 A great deal of manufacturing has moved overseas in recent decades, but US manufacturing is still an $8 billion industry that has seen steady growth in recent years. Manufacturing businesses can be extremely profitable, but they also require a lot of planning and hard work.
The first step is to decide what you're going to produce. Do some market research and see which products are selling well and where there may be a market gap. You should keep an eye out for products that are more affordable to manufacture or offer a significant markup and strong profits. Next, you'll need to rent or purchase a manufacturing facility, preferably in an out-of-the-way location to keep costs low. Once you start making your products, you'll need to have them tested and certified and acquire all the necessary licenses and permits.
Finally, you'll be ready to launch a marketing campaign that, with a bit of luck, should start bringing in orders and put you back in the black.
6. Insurance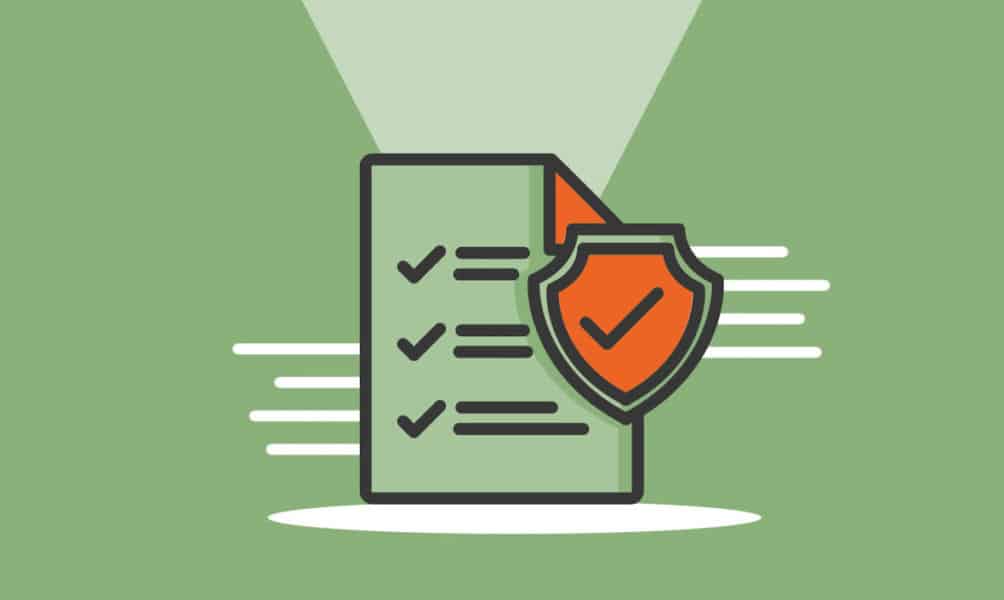 Starting an insurance business can be a great way to make a profit while helping others plan for the future and hedge against financial losses. The global insurance industry has been growing, with revenues estimated to reach more than $6 trillion in 2025. Analysts believe the industry is poised for rapid growth as the world recovers from the pandemic. This could be the right time to start an insurance business.
You could start small by setting up an office affiliated with a major industry player. Before you launch your business, you need to know your products well and focus on a niche market. Will you be offering property, health or life policies, among others? You'll also need to consider the emerging technologies in coming up with business models. It would be helpful if you have actuary skills, some customer service experience and great networking skills.
7. Waste Management Service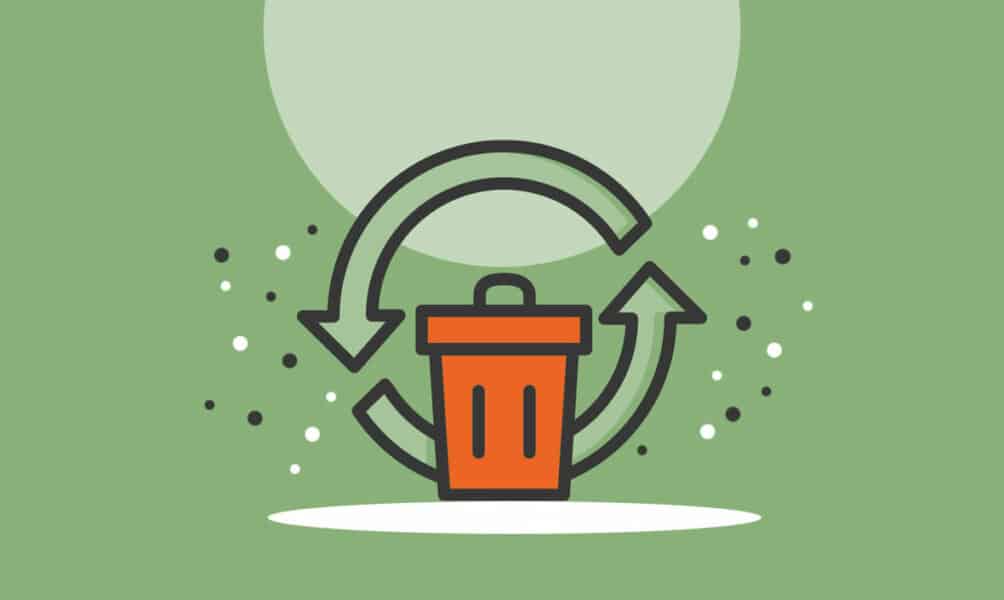 You can make money from garbage and, with the correct technologies and equipment, help preserve the environment at the same time. The global waste management market is set to reach more than $700 billion by 2030. More than half of the waste produced globally is in North America, especially the US, where many of the world's largest waste management companies are based. If you want to cash in on trash, you might consider setting up a waste management business in your area.
First, choose a niche market. You can deal with either municipal solid waste, industrial waste or hazardous waste. You'll need to adhere to zoning regulations, licensing requirements and insurance needs. It's also important to establish collection points, transfer stations, material recovery facilities, and other waste management facilities. If you're prepared for these challenges and have a clear plan of action, a waste management business can be a very profitable venture.
8. Business Consulting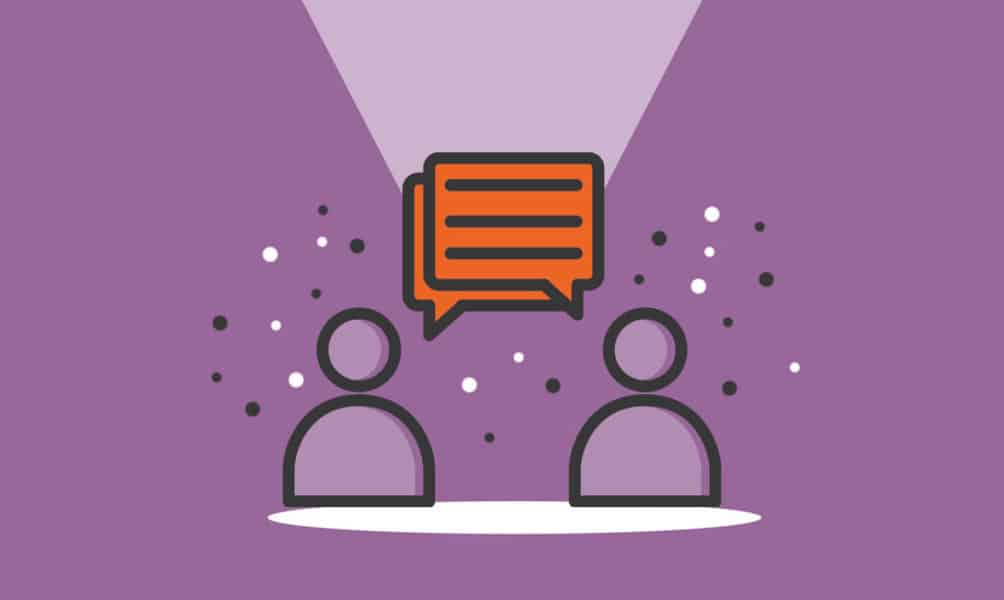 Business is revving back up as the pandemic recedes, and one of the industries best positioned to take advantage is consulting, which is worth more than $250 billion in the US and recorded strong growth in 2021. If you have an area of expertise — finance and budgeting, technology, operations, or management — you could start your own consulting firm and help businesses improve their efficiency and profitability while making a good living.
Starting a consulting business is difficult, and will require hard work and determination, as well as a decent amount of red tape. Beyond building up a strong network and reliably providing value to your clients, a key element of your success will be understanding what sets you and your firm apart from your competitors and finding ways to promote that message to your target market and deliver on your promise. Accomplish this and you'll soon build a reputation and, with a bit of luck, seven-figure revenues.
9. Credit Repair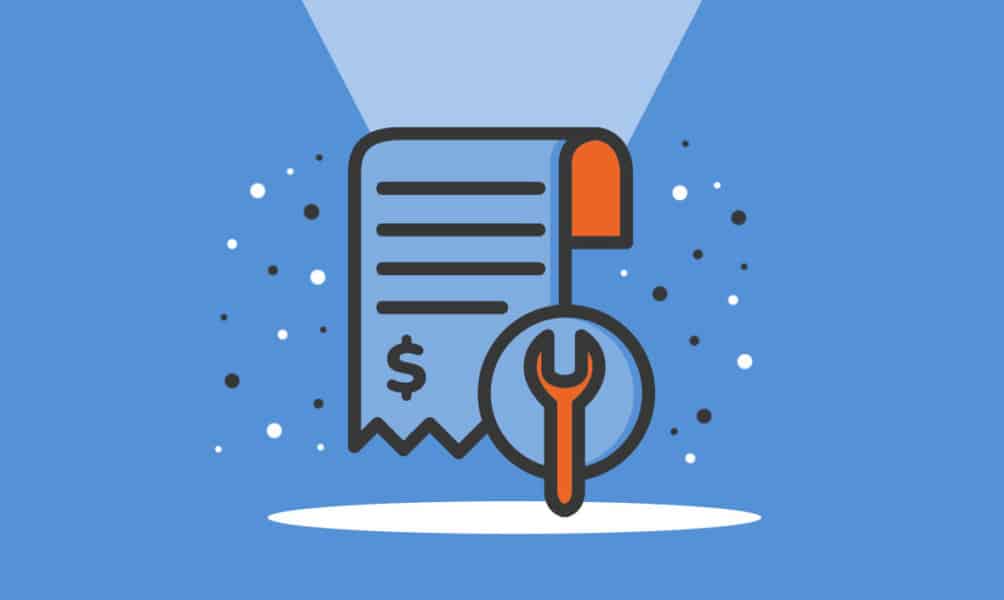 Do you know that more than half of all Americans have less than stellar credit? It's true, and you could help some of them get back on their financial feet with a credit repair business. This is a growing, multi-billion-dollar industry with lots of potential for the serious entrepreneur. It will, however, take some work to get started and attract clients.
The first step is becoming an expert on bad credit and how to repair it by boosting people's credit scores. You'll need surety bonds, to guarantee your relationships with clients, and you'll need to get friendly with lenders and creditors, with whom you'll regularly work. After that, you'll just have to find some clients in underserved markets, boost their credit and watch the money start rolling in.
10. Social Media Management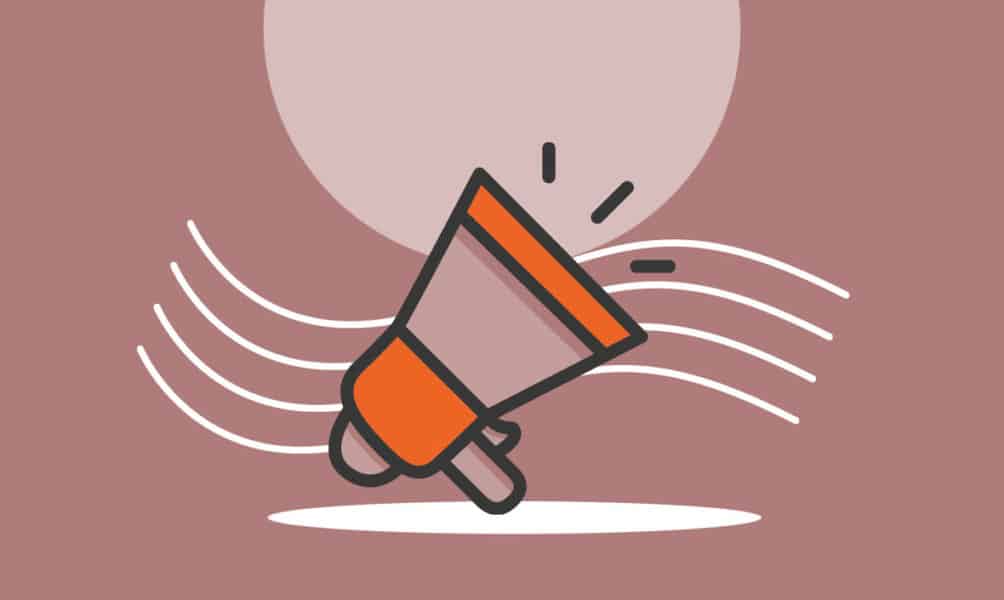 Social media is among the world's fastest-growing industries, with its 20% annual expansion in the last five years expected to increase to stunning 25% annual growth through 2026. By then it will be nearly a trillion dollar industry, which means that now is a great time to get in on the action and ride this wave.
Starting a social media business can be as simple as starting a blog about the media industry on LinkedIn or as complex as creating a fully-fledged Instagram business with lots of people using your content and products. With any social media business, marketing will be absolutely crucial. The primary goal will be to connect with your target audience on the relevant platform. This means that before you even get started, you should do some research and experimentation to decide which platform and its user profile best fits you and your interests. From there, you'll just need to find your niche and start building a respected brand.
11. Car Rental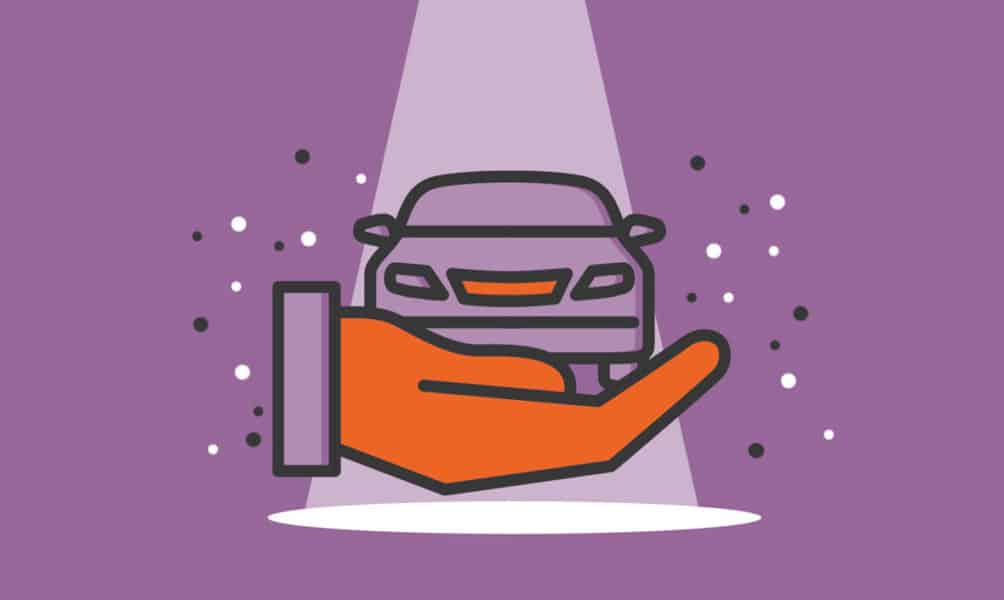 As people book long-delayed holidays in the wake of the pandemic, the car rental industry is booming, with global revenues expected to double by 2027. With some hard work and determination, you could start your own car rental business and provide travelers with the transport they need while grabbing a share of the growing $50 billion US market and making a good living.
Keep in mind that this is a competitive market, which means you'll need to find ways to stand out, such as with deep discounts or a unique selection of cars. Speaking of which, you'll also need to lay out a sizable investment to get your initial fleet of four to five cars. Finally, it's crucial that you meet all the licensing and insurance requirements or your business could face severe fines. But if you're able to clear these hurdles, there's a good chance your car rental business will soon be cruising down easy street.
12. Recruiting Agency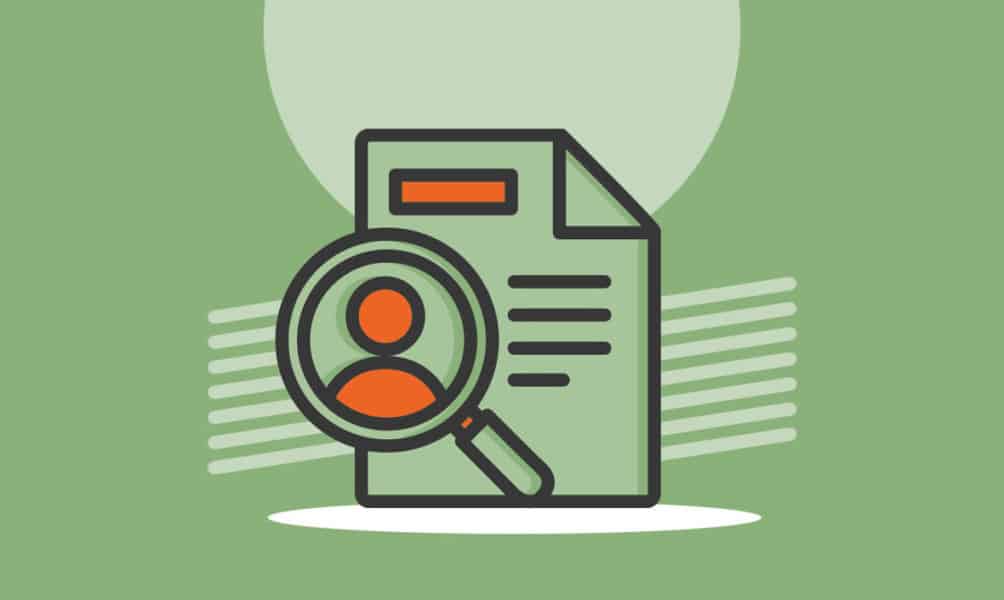 If you're an entrepreneur, you know just how tricky hiring can be. You'll think you've found the perfect new staffer, but within a few weeks he's made every mistake in the book. That's why recruiting services are so valuable, and why employee and executive recruitment is a growing multi-billion-dollar industry. Few businesses have the time and resources to conduct a thorough search, do the proper vetting and narrow down the list of candidates. And that's where you and your recruiting business come in.
Getting started is relatively simple. You'll need to be good at understanding what people want and how they'll respond in certain situations, and it helps if you have significant experience and a sizable rolodex in a certain field. But even without that, you can reach out to your own network and take a wide variety of recruiting classes online. With some serious study and determination, you could soon be recruiting executives for Fortune 500 companies.
13. Marketing Consulting Agency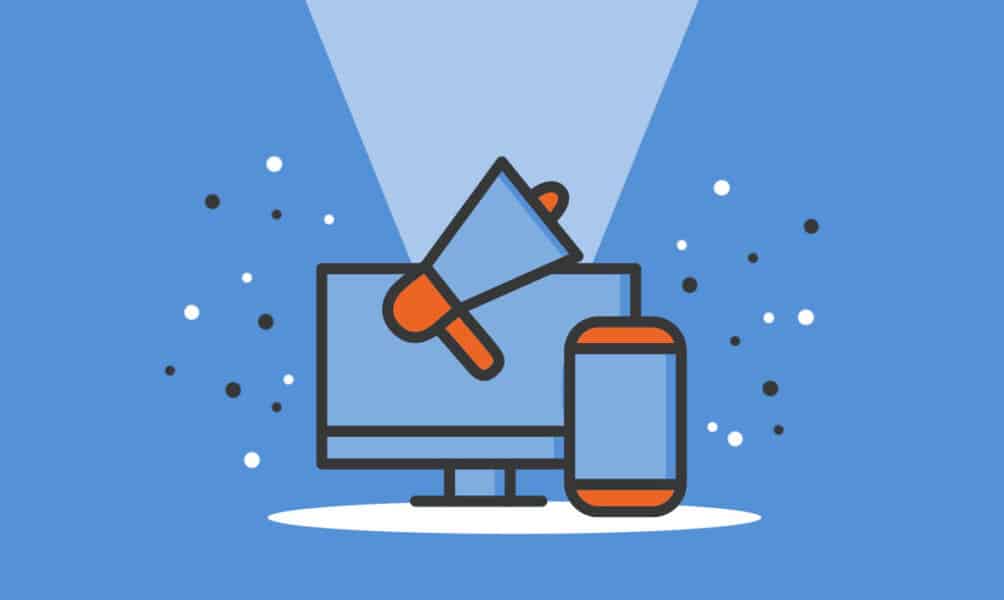 If you're ready to take your marketing career to the next level, why not set up your own marketing consulting business? The $475 billion global marketing services industry is projected to grow steadily. A fast growing segment is digital marketing, which has also been contributing the bulk of income.
If you have experience providing advice on marketing and sales, you'll need only a minimal investment to set up your marketing consulting business. Before you launch, it's a good idea to choose which services to offer, build your team, and scope out the market to determine pricing. Once you've decided on a business name, it's to your advantage to create a logo, set up social media accounts, and develop a website to establish your brand, especially in the digital space. This will help you find your first clients.
The journey won't be easy and you might encounter speed bumps along the way, but it'll be worth it.
14. Fitness Center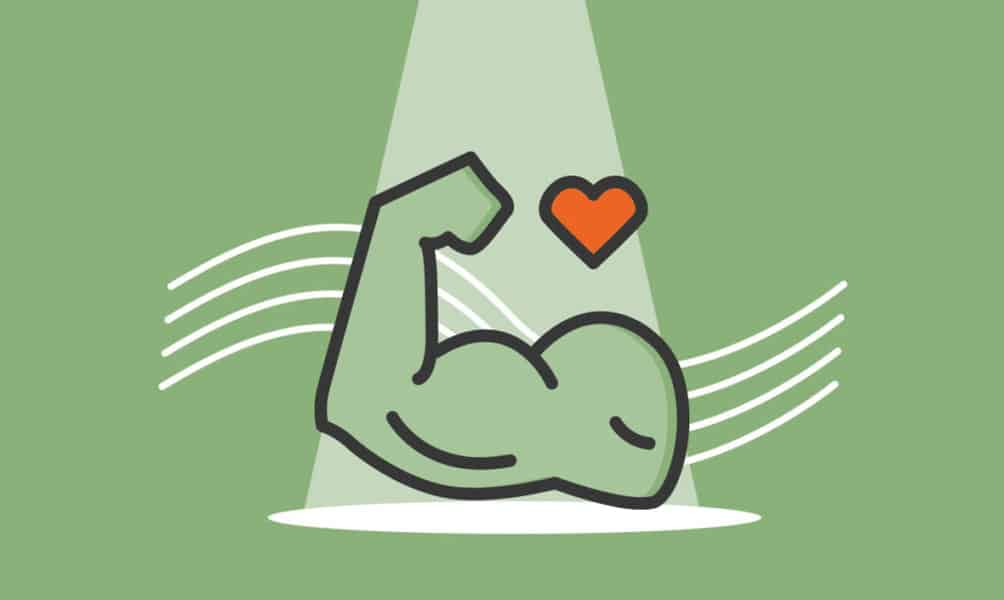 Americans have never been more concerned about their health, which is driving greater interest in fitness. The US gym and fitness industry is worth $36 billion after years of strong growth. As the pandemic recedes and people get back out there, that market expansion is expected to continue. Even if you're not a fitness junkie, you could start your own fitness business and help people live healthier, happier lives while earning a solid income.
You don't even need a physical location. If you have some experience in fitness, you could begin by offering online classes, such as in yoga, Zumba or pilates. Then, once you've built up a brand, you could open your first location and start building your fitness empire. Just be sure to get all the required licenses and permits as well as a strong insurance plan — you don't want your new fitness business to be sidetracked by a customer injury.
15. Supplements Store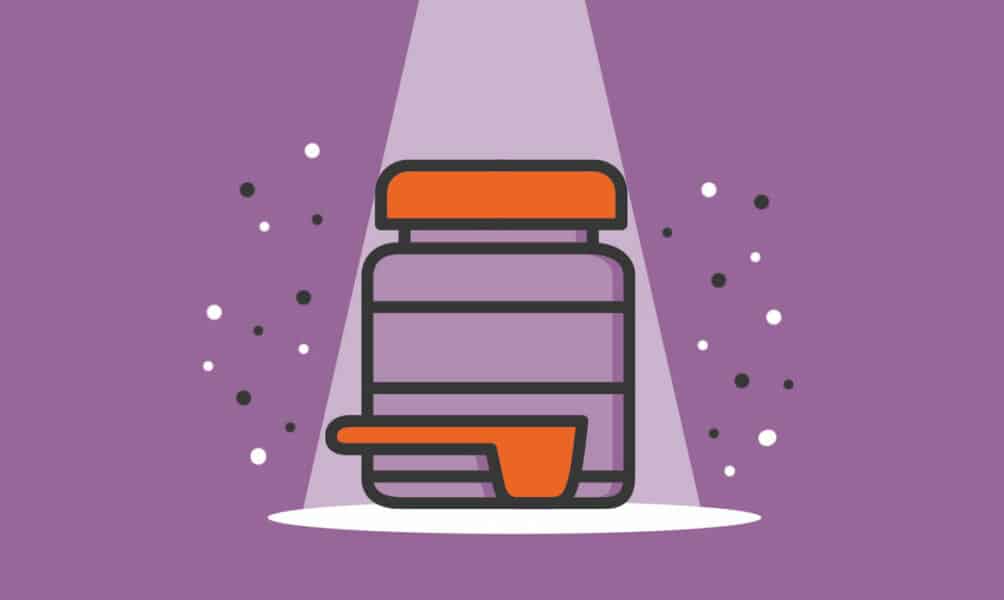 If you've been thinking about starting a supplement business, now is the time to do it! Sales of multivitamins and supplements spiked more than 50% at the start of the pandemic. In 2022, vitamin and supplement manufacturers in the US earned $35 billion. The market is expected to grow marginally in the next five years, with e-commerce sales representing a big opportunity for the industry.
A supplement business can be a very lucrative endeavor, but it's not without its challenges. To get started, you need to comply with licensing and regulations relating to vitamins and supplements. You also need to choose your products well, find reliable suppliers, develop your brand, and get creative in promoting your products. Since the latest trend is selling directly to consumers via the internet, you should develop an e-commerce website to boost your online presence. Expect to devote a lot of time and effort to your supplement business to ensure its success.
16. Blog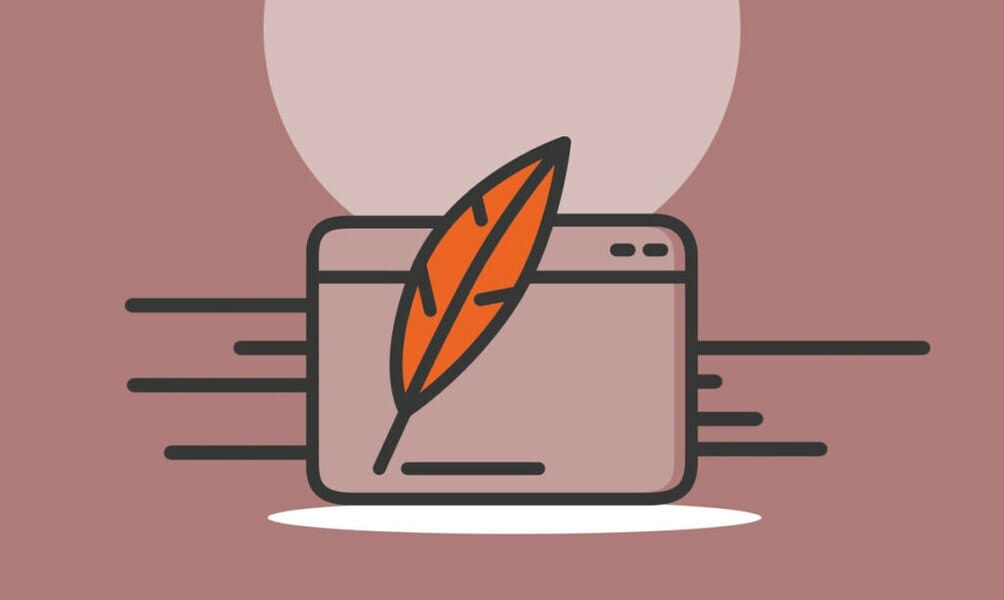 In the podcast era, you might have thought that blogs had gone out of style. You would be wrong. More than 2 million new blog posts go online every day, and after years of steady growth, the US is home to about 32 million blogs. Substack, the blog and newsletter platform, recently passed one million subscribers. As a result, there is real opportunity for a bold entrepreneur.
Starting a blog requires minimal investment. All you really need is a reliable computer and decent wifi. The major hurdle is coming up with a concept, an objective or mission for your blog business. You might choose generating funds to feed hungry children or delivering crucial news to the people of your city or state. Once you've found your niche, you'll need to reach out across your network, LinkedIn, Facebook, Instagram and beyond, looking for all those who write on related subjects and asking them to get on board. You could offer discounts, incentives, or rewards to sweeten the deal.
Once a couple of accomplished bloggers sign on, the paid advertisements will start rolling in and you'll be on the road to success in the blogging business.