Back to Business Ideas Categories
18 Best Business Ideas in Mississippi
Written by: Esther Strauss
Esther is a business strategist with over 20 years of experience as an entrepreneur, executive, educator, and management advisor.
Edited by: David Lepeska
David has been writing and learning about business, finance and globalization for a quarter-century, starting with a small New York consulting firm in the 1990s.
Updated on April 29, 2023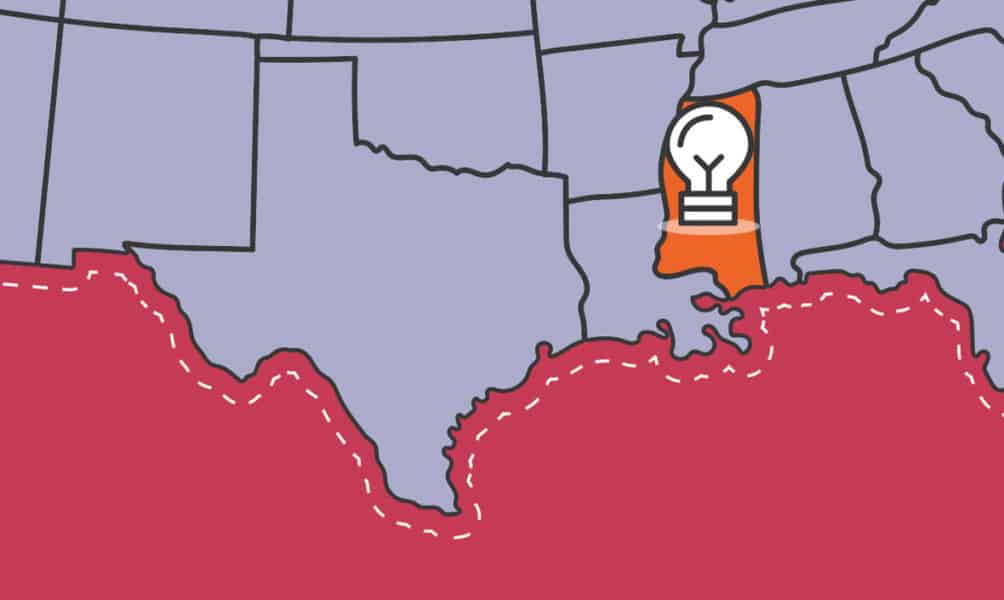 18 Best Business Ideas in Mississippi
Manufacturing
Real Estate
Retail
Health Care
Wholesale
Ice Cream Shop
Gas Station
Liquor Store
Restaurant
Tattoo Studio
Subscription Box Business
Crowdfunding
Matchmaking
Boutique
Beverage Company
Graphic Design
Business Coaching
Fitness Center
Mississippi is recovering from the recession caused by the COVID-19 pandemic, with pent-up demand for consumer goods driving growth. Other sectors contributing to growth are accommodations and food services, real estate and leasing, healthcare, and administrative support.
If you're thinking about launching a business in Mississippi, you might consider opening a boutique or restaurant. You can go into retail and sell ice cream, liquor, and other drinks. There are many great business ideas in Mississippi to choose from. Take your pick from our list below.
1. Manufacturing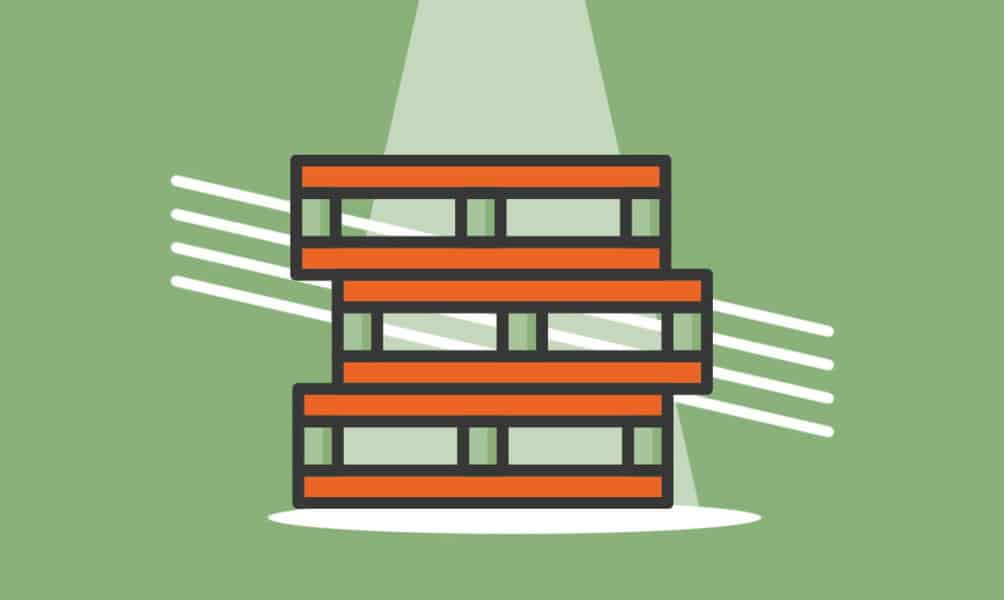 A great deal of manufacturing has moved overseas in recent decades, but US manufacturing is still an $8 billion industry that has seen steady growth in recent years. Manufacturing businesses can be extremely profitable, but they also require a lot of planning and hard work.
The first step is to decide what you're going to produce. Do some market research and see which products are selling well and where there may be a market gap. You should keep an eye out for products that are more affordable to manufacture or offer a significant markup and strong profits. Next, you'll need to rent or purchase a manufacturing facility, preferably in an out-of-the-way location to keep costs low. Once you start making your products, you'll need to have them tested and certified and acquire all the necessary licenses and permits.
Finally, you'll be ready to launch a marketing campaign that, with a bit of luck, should start bringing in orders and put you back in the black.
2. Real Estate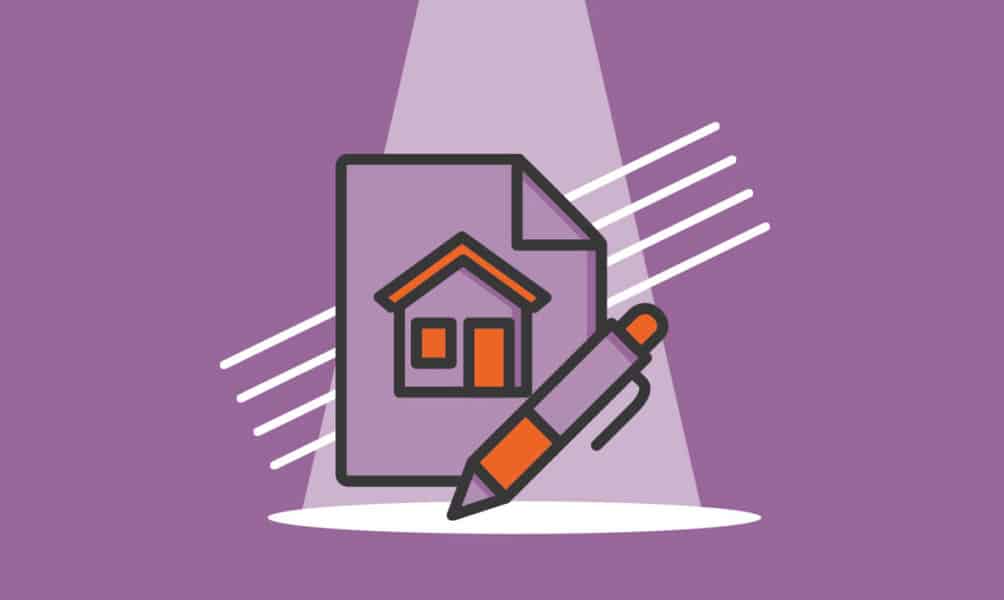 The US real estate market has been booming in recent years, and is now worth nearly $400 billion and expected to see further growth in the years ahead. As an entrepreneur, you're probably always on the look-out for new opportunities. Right now, with sales totals and home prices at record highs, real estate ranks among the largest and most promising markets. And best of all, you'll be helping families settle down and build homes and communities.
Of course, starting a real estate business isn't as easy as getting out of bed. You'll need to educate yourself about the market and obtain a real estate agent's license. You'll need to familiarize yourself with all of the relevant online tools and information to keep you updated on market trends, and find a local broker to partner with. Finally, you'll need to set up a website and successfully market your home buying and selling abilities in order to stand out in a crowded marketplace.
All that done, you'll be ready to start building your real estate empire.
3. Retail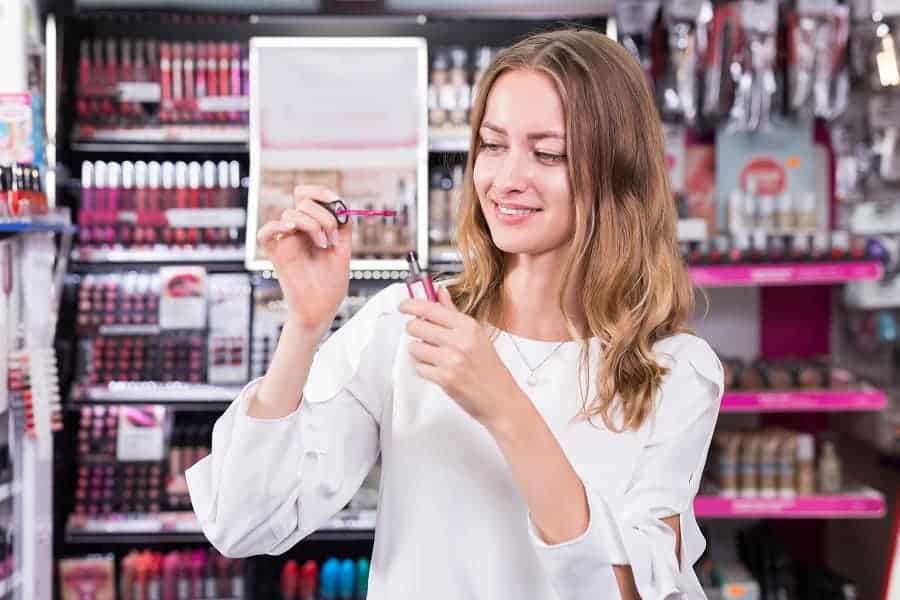 Are you thinking of starting your own retail business? If so, you're in good company. The retail industry is a huge part of the economy, and it's only getting bigger. But starting a retail business isn't easy. There are a lot of things to think about, from choosing the right location to setting up your payment system. And let's not forget the most important step: deciding what you'll be selling!
A good way to choose your product offerings is to first do some research — see what's out there, and more importantly what's not. You're looking for what sells well, as well as a market gap to fill. Once you know your products, finding a great location for your store will be the next big step. However, you might want to initially run your retail business out of your home. This would significantly reduce your costs and give you time to build a brand and a reputation.
After a year or two, assuming your products are well received by the market, you'll be in a much better position to find a great location and run a successful retail outlet.
4. Health Care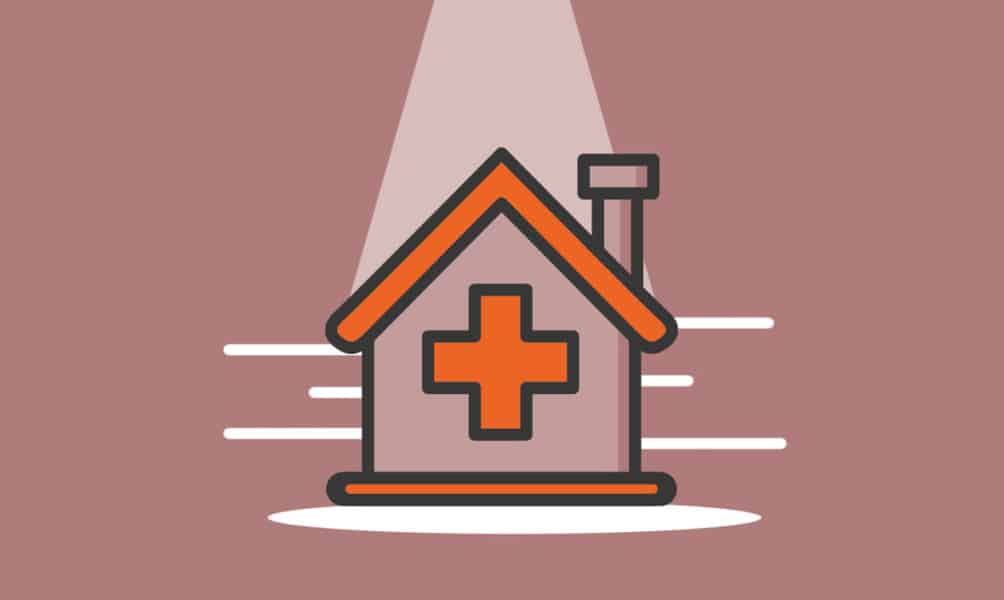 Thinking of setting up a health care business? You're on the right track. Demand for health care services is on the rise mainly due to an aging population in the US. By 2030, the number of American adults age 65 and older is forecast to exceed 60 million. This means increased health care spending. Which segments are booming, you might ask. Profits are growing fastest in medtech and health care information technology (IT).
So what are you waiting for? Now's the time to start a health care business. Take the first step by finding a niche that you can focus on. Make sure you have the necessary permits and licenses, whether you're thinking of starting a medical practice, home health care company, or something else entirely. You'll also need to decide on a value proposition that will set you apart from the competition and make it easier for you to promote your business.
5. Wholesale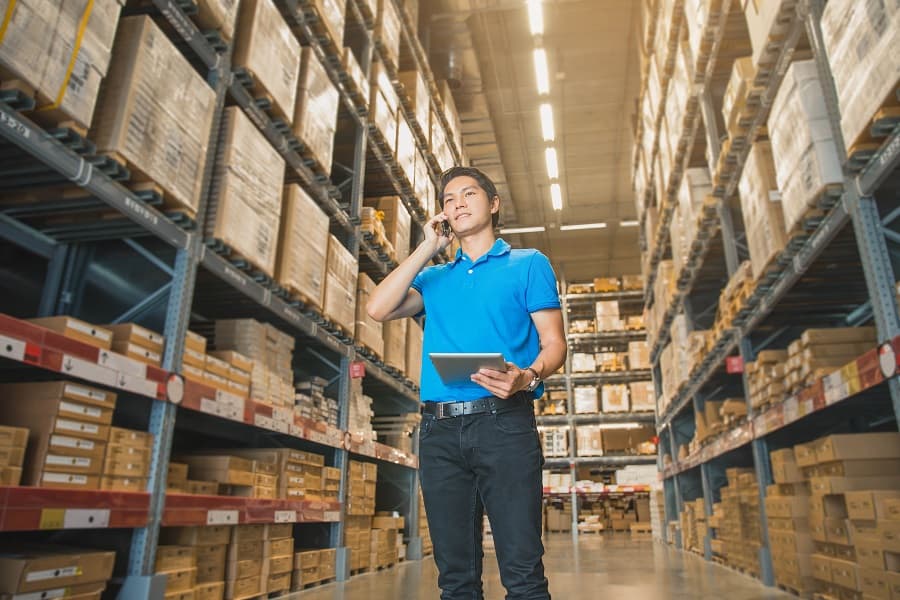 Wholesale is all about the advantages of scale: prices are lower than retail because the purchases are in bulk, vast amounts of tomatoes, cement mix, shoes, or whatever it may be. If you're good at scaling up and making sales, you might want to consider starting a wholesale business, because the industry is expected to continue its steady growth in the years ahead.
Getting started will require a significant investment, because all of that inventory is not going to suddenly appear out of nowhere, and you'll need a place to keep it. Fortunately, unlike retail, a wholesale business doesn't have to worry about finding an area with heavy traffic. Instead, the main concern is space. Once you've got your goods and a warehouse, you'll need to obtain all the necessary licenses, then start reaching out to local businesses that might be interested in your goods.
Keep in mind that this is a big and growing industry, which means you're going to face stiff competition from established firms and other new entrants. You'll likely need to work hard, and smart, to succeed.
6. Ice Cream Shop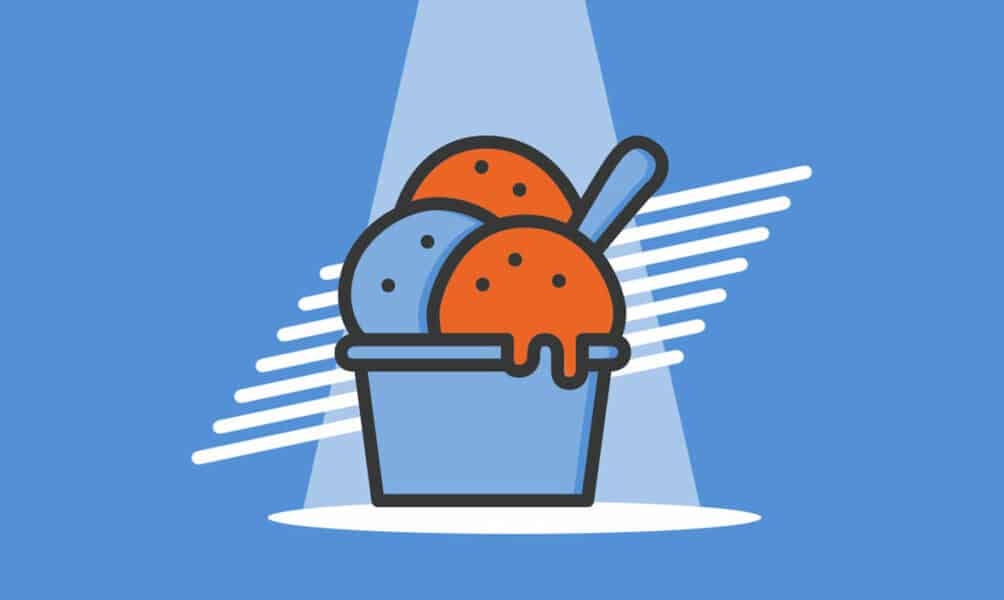 Did you know that the average American consumes nearly half a pound of ice cream per week? People really do scream for ice cream, and that craving is not going away anytime soon, which is why it's always a good time to start an ice cream business.
There are a few key steps to getting started the right way. You'll need to find the highest-quality ingredients, outfit your kitchen with the right equipment and come up with a few inventive, appealing flavors. And you'll also need to meet the licensing and safety requirements for food products. But once you've got that down, you can offer your goods online, do a bit of marketing and start selling to ice cream lovers around the country, and around the world. Soon enough you'll be opening enough stores to challenge Ben & Jerry.
7. Gas Station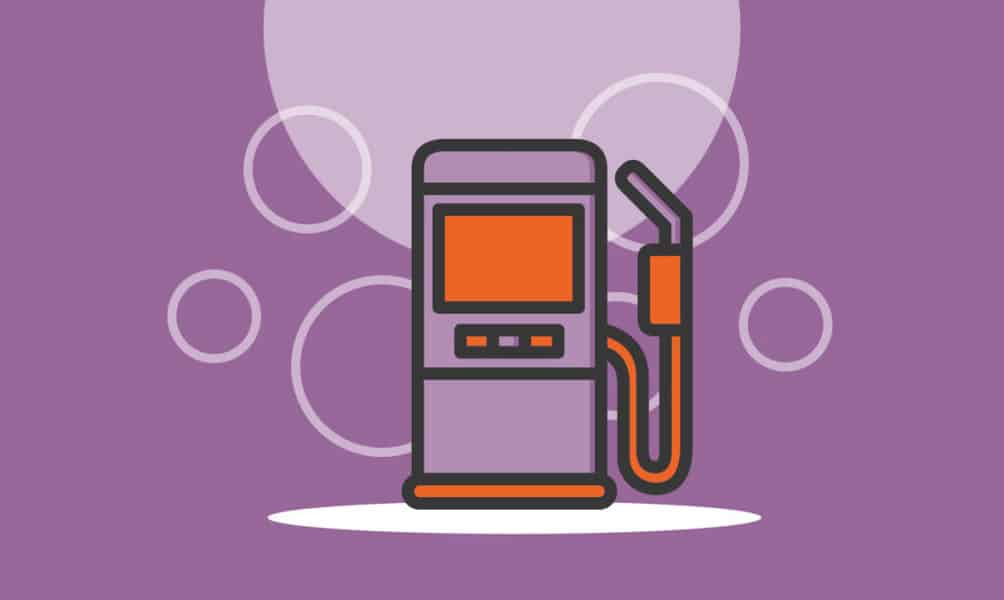 Gas stations sales continue to increase despite the surge in pump prices. Gas stations can be very profitable when they're strategically located and well-managed. If you have a property at the heart of a commercial district or you are presented with the opportunity to acquire a gas station with a good location, then you should consider starting a gas station business.
A gas station requires a significant investment if you're building from scratch, so it's important to identify funding sources before you get started. One option is to buy an existing gas station, but not before you check for any legal, environmental and other issues affecting the property. You will need to get a license and comply with applicable underground storage regulations. With careful planning, you can make your gas station business successful.
8. Liquor Store
The great thing about getting into the liquor business is that it's economy-proof. When the economy is doing well, people celebrate with some wine and champagne. When recession hits, people drown their sorrows with a drink or two. That explains why the liquor industry has seen steady growth in recent years and is expected to continue to expand.
It's always a good time to start a liquor business, and you could start yours now and help people celebrate the end of the pandemic while setting yourself up for a good living. You'll need to find a reliable distributor to partner with, preferably with a wide range of alcoholic drinks at reasonable prices. And you'll also need to get your required licenses and permits and rent out a shop space in a location with good traffic.
Once that's all sorted, have a drink on the house because you'll soon be on Easy Street.
9. Restaurant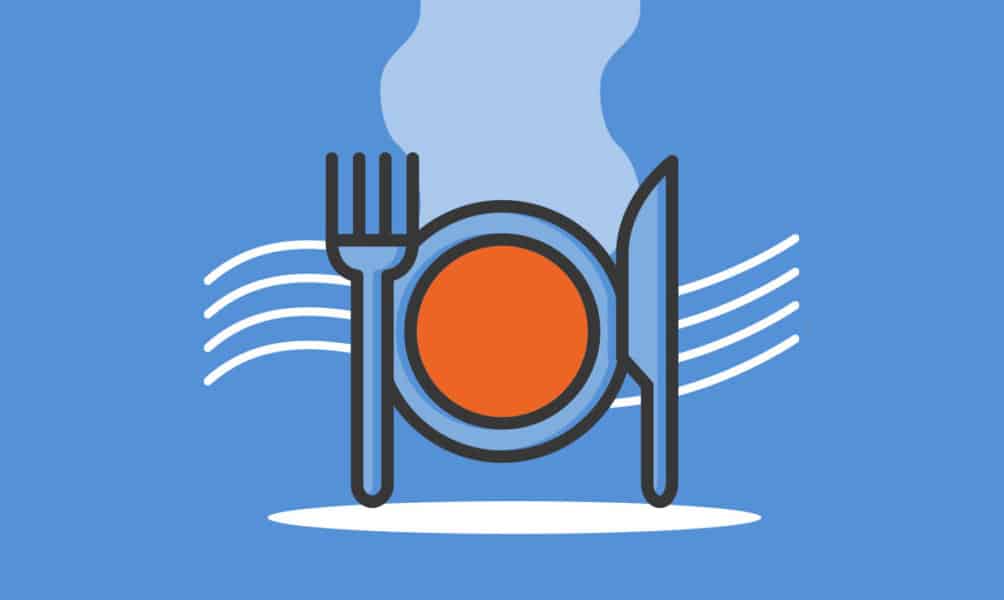 If you're looking to open a restaurant, you're not alone. Americans love to dine out, which explains the steady increase in the number of full-service restaurants. With the lifting of pandemic restrictions, restaurant sales in the US are expected to return to a pre-pandemic growth path and approach $900 billion in 2022, according to the National Restaurant Association.
Before you can launch your restaurant, you'll need to comply with the licensing and regulatory requirements, find a suitable location, and secure enough funding. It's also important to decide on the concept and theme of your restaurant. Do you prefer casual or fine dining? It's a good idea to identify your target market and come up with a good marketing plan in order to survive in this highly competitive industry.
Once you open, it's important to be prepared for potentially long hours. Always making sure to serve the perfect dish and that your customers enjoy their dining experience can spell the difference for your restaurant.
10. Tattoo Studio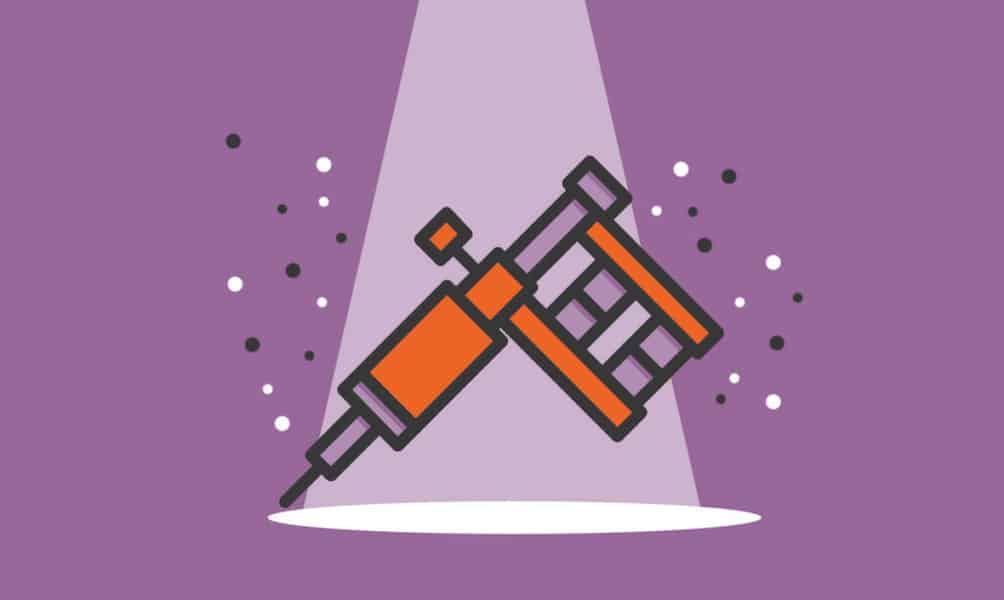 Getting a tattoo has long been used as a form of self-expression. Anyone who's ever gone under the needle knows that it's a pretty serious decision. It's not like getting your nails done; you're going to be living with a tattoo for the rest of your life (or at least until you cover it up or have it removed). But tattooing remains popular, especially among the millennials, and the US tattoo market grew 5% in 2022 as pandemic restrictions were lifted.
If you're thinking of setting up a tattoo business, know that you'll be in for some stiff competition. Start by finding out the licensing and insurance requirements. The next step is to carefully choose the location of your tattoo parlor. It's to your advantage to prepare tons of unique tattoo designs to win over some customers. The more diverse your designs are, the greater your chances of impressing potential customers.
11. Subscription Box Business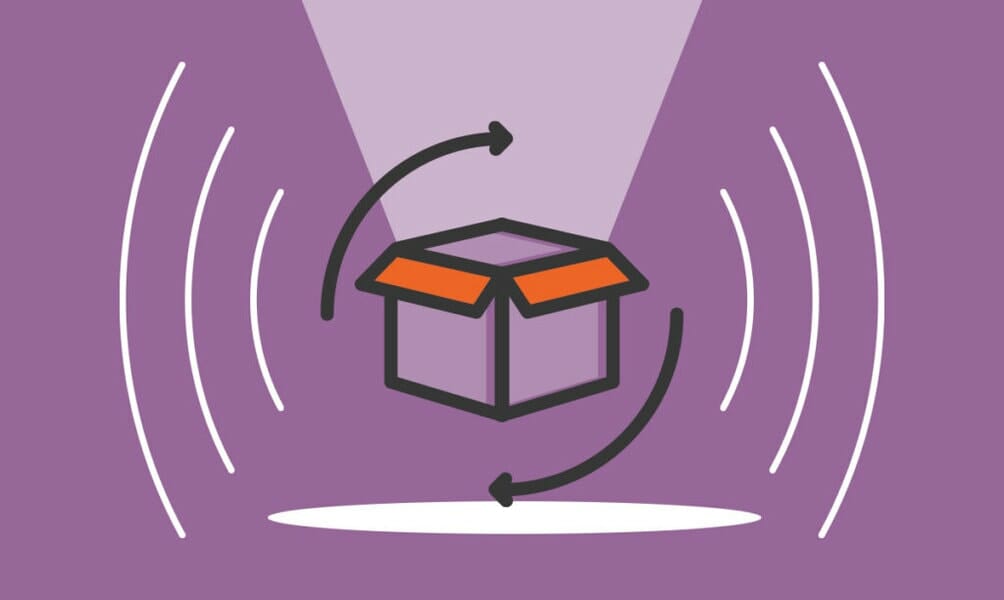 Who doesn't love package deliveries? That's why Amazon's grown's so fast, and why subscription box services, which entail the recurring delivery of niche items like organic fruits or handmade clothing, have emerged so quickly. A decade ago the fledgling industry took in about $57 million in revenue. Today it's worth nearly $20 billion and its spectacular growth is expected to continue through 2027.
You could start your own subscription box business and provide excellent products to customers who appreciate them while grabbing a share of this booming market. You could offer a wealth of products, from food and drink, to grooming, hygiene and fitness, clothing, books, pet supplies and more, or let customers curate their own deliveries. Or you could focus on a single product line, such as New England jams and jellies, and fill each delivery box with a surprise gift.
To get started, research the market, find out what's doing well and keep your eye out for a market gap to fill. Once you've found a fantastic supplier, you'll be on the road to subscription success!
12. Crowdfunding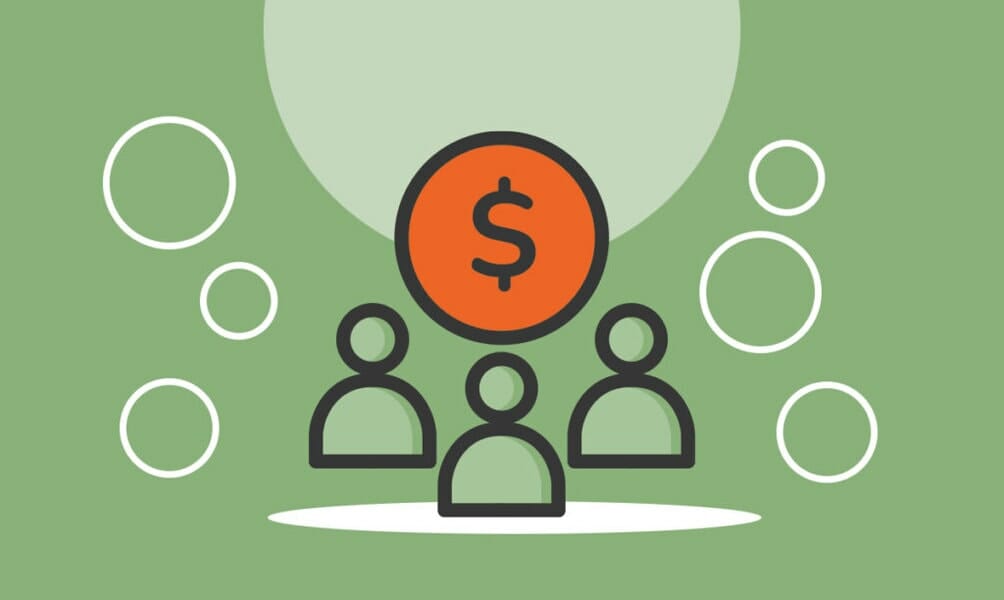 Do you know people with innovative business ideas that could use a little boost? Crowdfunding may be the answer! So why not start your own crowdfunding business? The US crowdfunding market is projected to see an impressive transaction total of nearly $580 million by 2026.
Among the more popular crowdfunding platforms are Kickstarter, Patreon, GoFundMe and Indiegogo. You could design and develop a similar website that offers some added value as well. Before you start, you'll want to decide what kind of crowdfunding platform you'll create.
Kickstarter and GoFundMe merely ask for donations. You can also set up an equity-based crowdfunding platform, which raises capital for startups and provides investors with a financial return. Keep in mind that this sort of crowdfunding is regulated by the US Securities and Exchange Commission because it deals with securities.
13. Matchmaking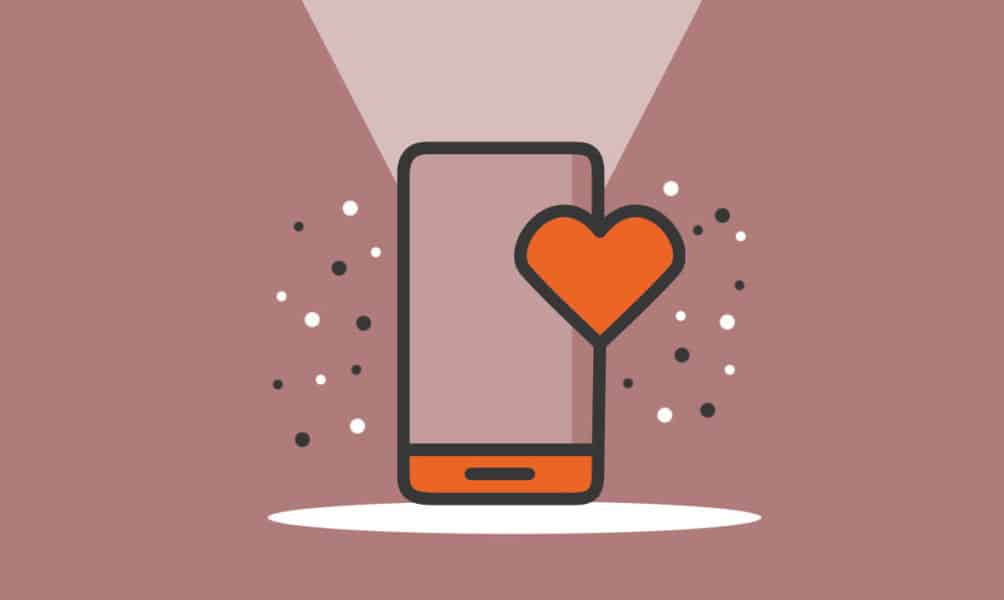 Thanks to emerging technologies, people are able to establish personal and business partnerships, stay in touch, and connect more deeply all online. By starting your own matchmaking service you could bring people and companies together while making good money.
Online dating services are expected to exceed $600 million and attract more than five million users by 2026. Companies that focus on business matchmaking are also expected to grow steadily as more under-resourced or inexperienced businesses seek partners that can boost their operations and give them a competitive edge.
From online dating to business contract evaluation or government job matching, there's software that can help address your needs. To find clients, it's important to wage a creative marketing campaign. Once you get clients, make sure to ask the right questions to encourage them to disclose all the necessary information. So what are you waiting for? Get started today!
14. Boutique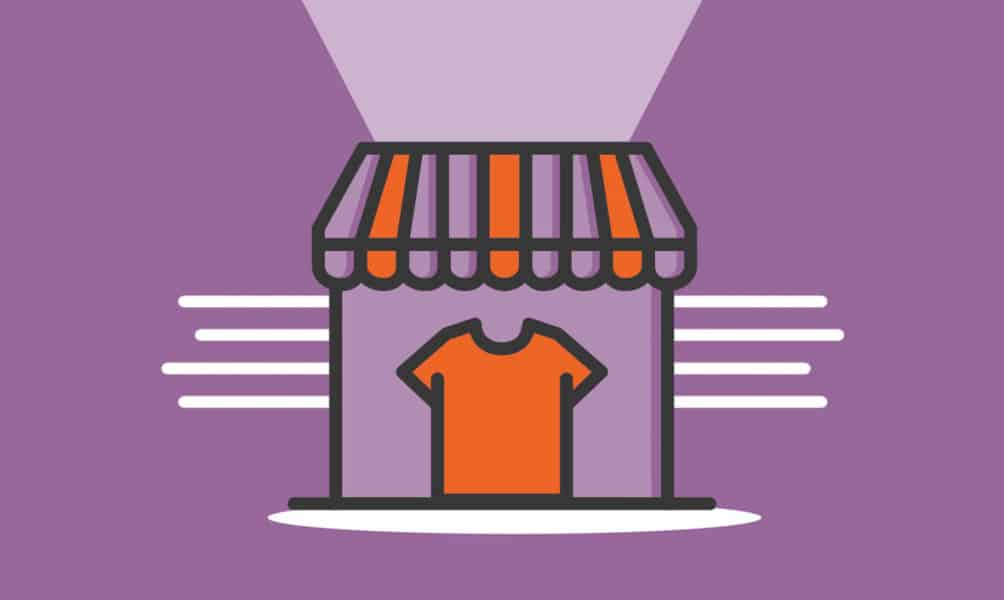 Are you obsessed with fashion? Do you have an eye for trends? If so, starting your own boutique may be a great fit. Following years of steady growth, the US clothing boutique industry is worth more than $18 billion. More and more of today's serious shoppers tend to walk right past the brand outlets and head straight for the boutiques offering new, unique and vintage clothing and accessories.
To draw them in, you will need to establish a strong brand based on your own sense of style. You might embrace a pre-WWII theme and offer flapper dresses, hats, and brooches. Or maybe you're a disco lover and all about bell bottoms, short shorts, and tube tops. Or you could go with a clean and simple, more futuristic look. The key is finding and highlighting your own fashion sense. If it's right, the shoppers will come.
15. Beverage Company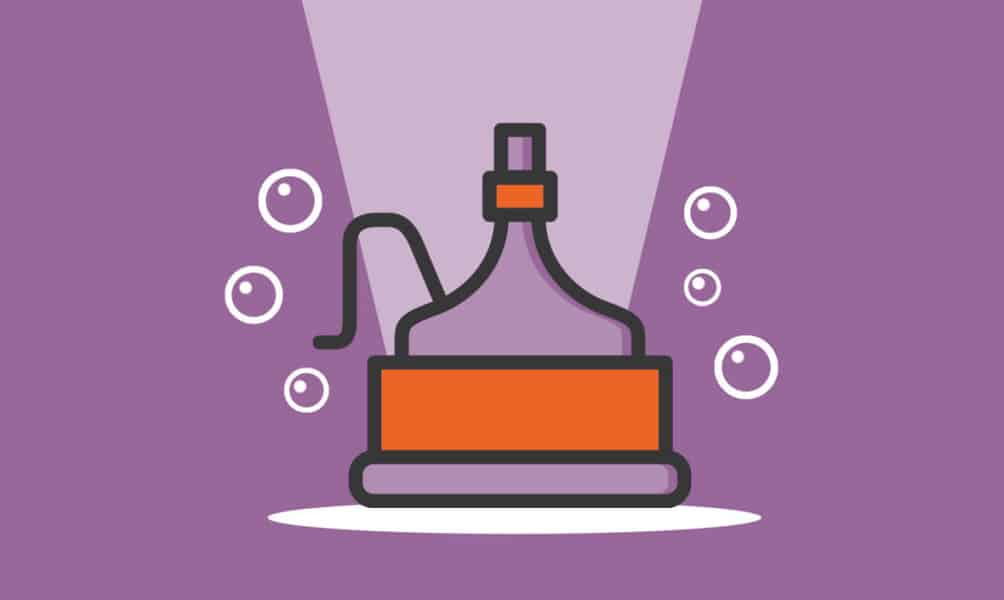 If you're like most people, you probably enjoy a nice cold drink on a hot day. And what's not to love? Drinks can be refreshing, flavorful and satisfying. Plus, there are so many to choose from. If you're interested in starting your own drink business, you're in luck. The US beverage industry is valued at $146 billion and still growing. Globally, the industry is expected to post steady growth through 2026.
There are many different ways to get started in the drink industry, so it's important to do your research and figure out a niche that works for you. Will you focus on carbonated drinks, wine and spirits, coffee and tea, water, juice, beer, or energy drinks? Once you have that figured out, find reliable suppliers and work on your regulatory requirements to make sure your business is legally compliant. Having a website and social media accounts would promote your business and increase your chances of success.
16. Graphic Design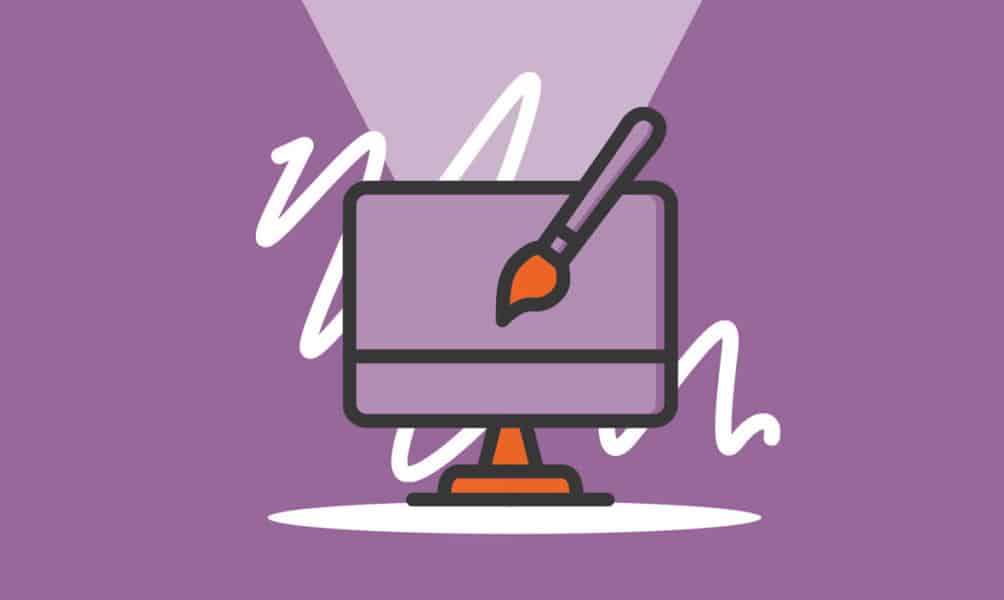 Strong graphic design is a crucial element of nearly every business's branding, which is why it's always in demand. After years of steady growth, the US graphic design industry is worth nearly $14 billion and offers real opportunity for the bold entrepreneur. You could start your own graphic design business from home, work with clients around the world, and turn your creative passion into a successful career.
You will, however, need to have a strong creative streak and some skill and experience with graphic design software and tools. If you don't have a related degree, you could brush up on your graphic design skills by taking courses at an online platform like Udemy. Next, it's a good idea to research the market, see what sort of graphic design is trending lately, and keep an eye out for a market gap that might fit your skillset.
Understanding and clarifying what you will offer, which businesses you are targeting and how you'll stand out from the competition will be crucial elements to your success.
17. Business Coaching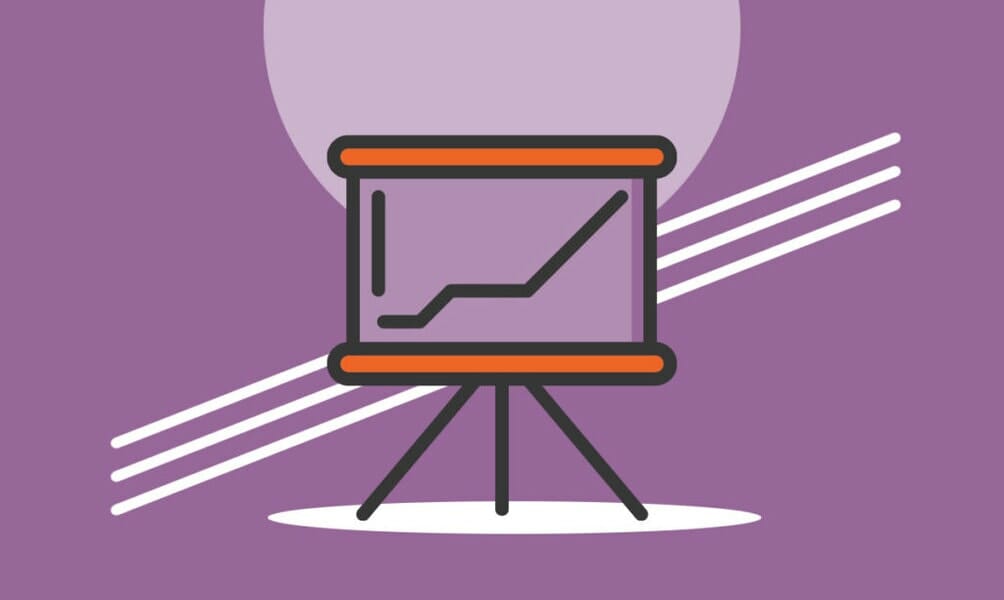 Not long ago, there were only a handful of coaching firms in the United States. Today there are more than 2,200 and the coaching industry is worth more than $11 billion and still seeing strong growth. Americans have learned to appreciate the value of good insight and planning, particularly when it comes to major decisions involving their finances, career, health, and personal matters.
If you have expertise in any of these areas, you could start your own coaching business and help people lead more fulfilling lives while grabbing a slice of this fast-growing market. It's easy to get started. You just need a reliable computer, some relevant experience and a strong marketing campaign, highlighting your skills on social media and beyond.
The challenge will be attracting and maintaining clients, so you'll need to find a way to stand out from the coaching crowd and prove your worth. A great website will surely help.
18. Fitness Center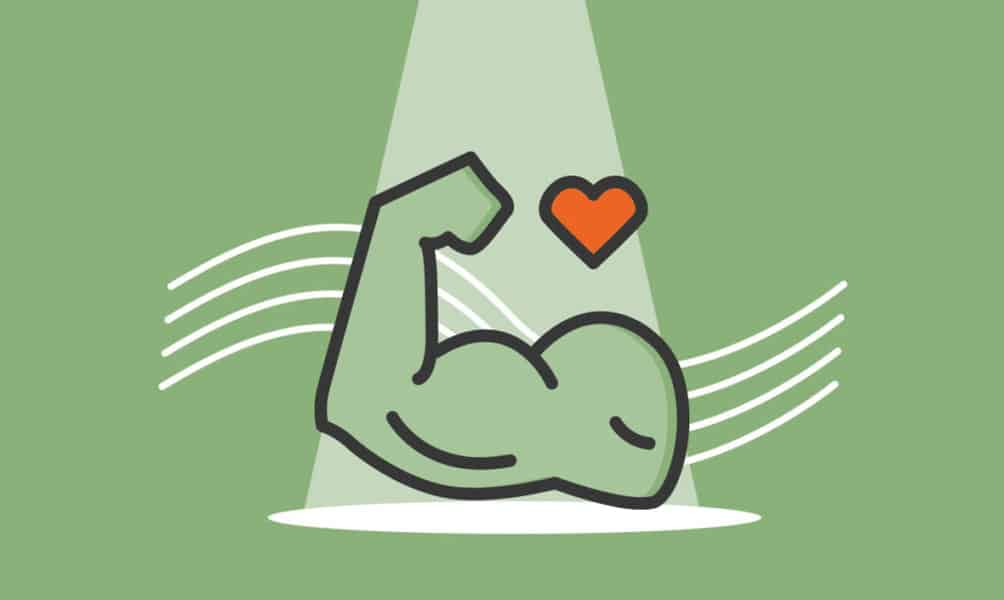 Americans have never been more concerned about their health, which has boosted interest in fitness. The US gym and fitness industry is worth $36 billion after years of strong growth. As the pandemic recedes and people get back out there, that market expansion is expected to continue. Even if you're not a fitness junkie, you could start your own fitness business and help people live healthier, happier lives while earning a solid income.
You don't even need a physical location. If you have some experience, you could begin by offering online classes, such as yoga, Zumba or pilates. Once you've built up a brand, you could open your first location and start building your fitness empire. Just be sure to get all the required licenses and a strong insurance plan — you don't want your new fitness business to be sidetracked by a customer injury.