Back to Business Ideas Categories
18 Best Business Ideas in Indiana
Written by: Esther Strauss
Esther is a business strategist with over 20 years of experience as an entrepreneur, executive, educator, and management advisor.
Edited by: David Lepeska
David has been writing and learning about business, finance and globalization for a quarter-century, starting with a small New York consulting firm in the 1990s.
Updated on September 11, 2023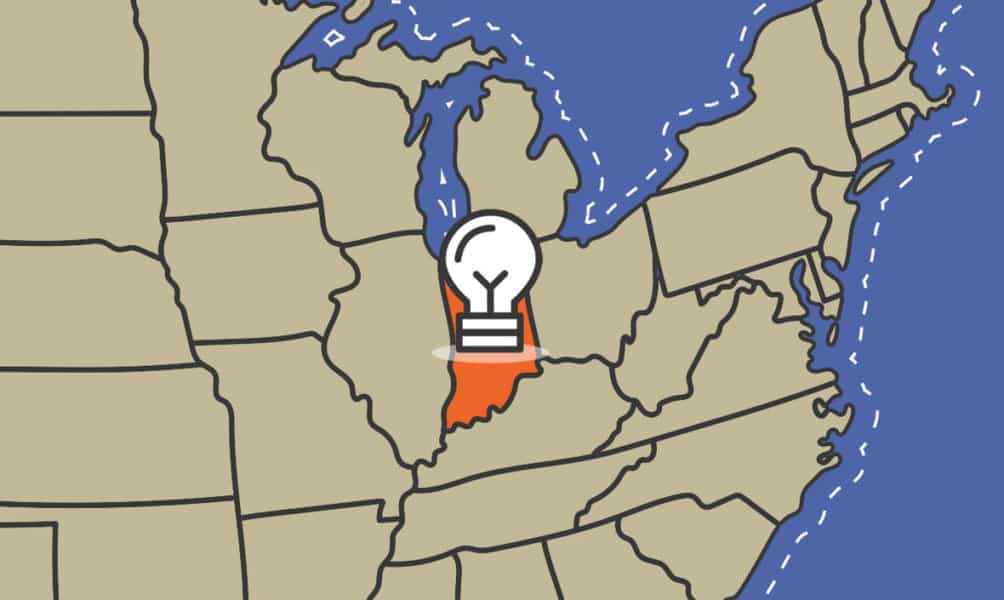 18 Best Business Ideas in Indiana
Manufacturing
Rental Property
Health Care
Wholesale
Retail
Insurance
Stationery Shop
Beverage Company
Junk Removal
Supplements Store
Tow Truck
Airbnb Rental
Bartending Service
Clothing Boutique
Diamond Jewelry Store
Web Design
Transportation Service
Insurance Agency
Indiana was quick to bounce back from the pandemic, as shown by a sharp increase in economic output. Known for the annual Indy 500 car race and strong manufacturing, the state has emerged as one of the US' most business-friendly states because of a low tax burden and high startup survival rate.
We've put together a list of excellent business ideas in Indiana to consider, including in transport, insurance, bartending, and web design. Check it out and begin your entrepreneurial journey to success!
1. Manufacturing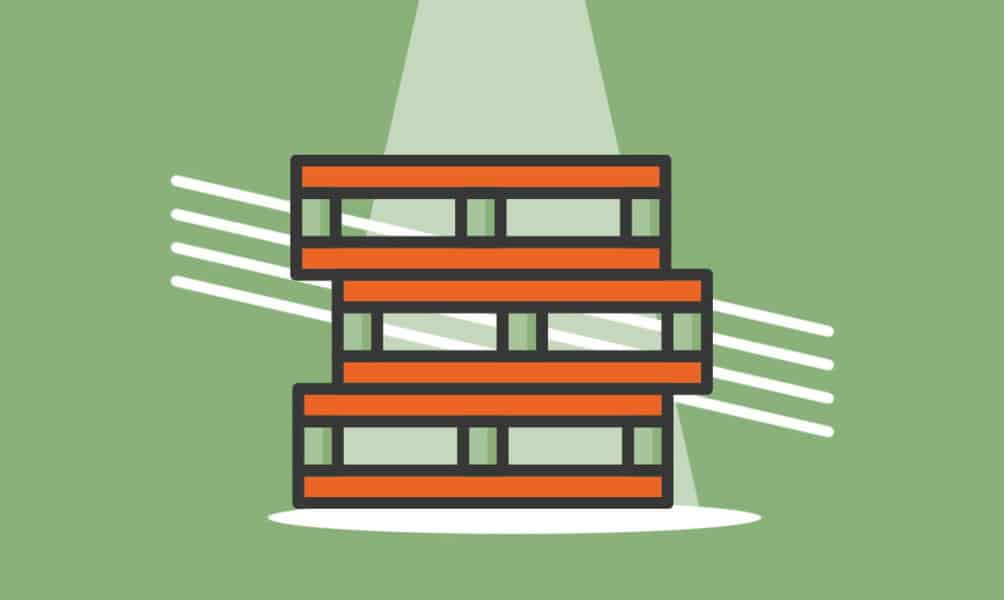 A great deal of manufacturing has moved overseas in recent decades, but US manufacturing is still an $8 billion industry that has seen steady growth in recent years. Manufacturing businesses can be extremely profitable, but they also require a lot of planning and hard work.
The first step is to decide what you're going to produce. Do some market research and see which products are selling well and where there may be a market gap. You should keep an eye out for products that are more affordable to manufacture or offer a significant markup and strong profits. Next, you'll need to rent or purchase a manufacturing facility, preferably in an out-of-the-way location to keep costs low. Once you start making your products, you'll need to have them tested and certified and acquire all the necessary licenses and permits.
Finally, you'll be ready to launch a marketing campaign that, with a bit of luck, should start bringing in orders and put you back in the black.
2. Rental Property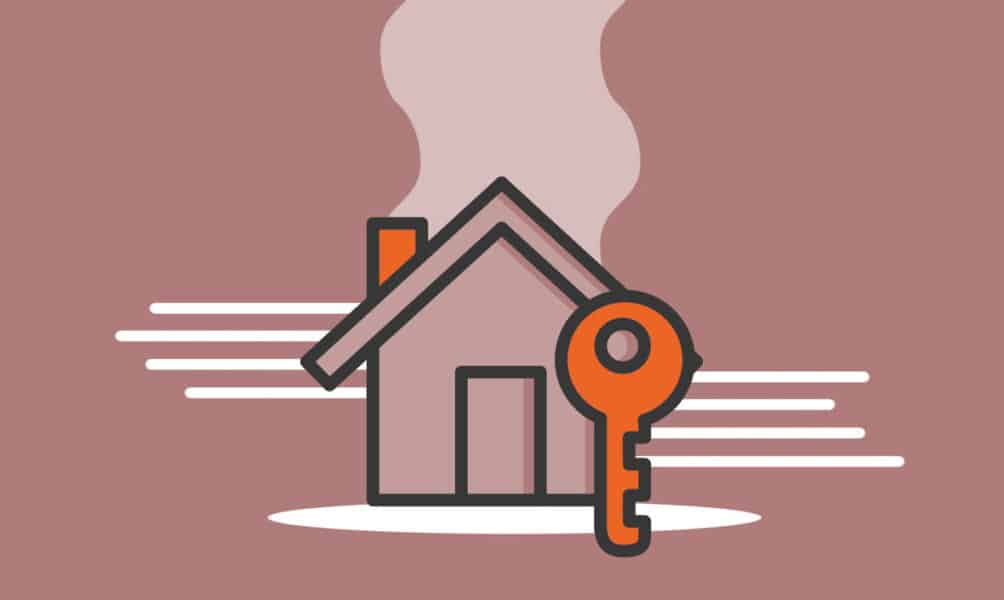 Are you interested in real estate? If so, you're probably well aware that the pandemic, even as it cratered other industries, has spurred record-setting growth in the US real estate market, with prices and sales totals as high as they've been this century. The market has cooled down slightly lately, but it's still a great time to get in on the action — and one good way to do so is by starting your own rental property business.
The concept is easy. You simply buy a multi-unit property, or a larger residential complex, and start making a steady income from renters, in addition to property appreciation and tax benefits. Of course you'll need a significant investment to get started, but you also need to break some eggs to make an omelet.
But you will of course need to decide what type of rental property you want to invest in. Are you interested in buying and managing properties yourself, or would you prefer to invest in a property management company? Next, research the market and find out the price range for the area where you're looking to buy. Be sure not to overspend early on. Get started, get a feel for the industry in your area, and then start thinking about making bigger bets.
3. Health Care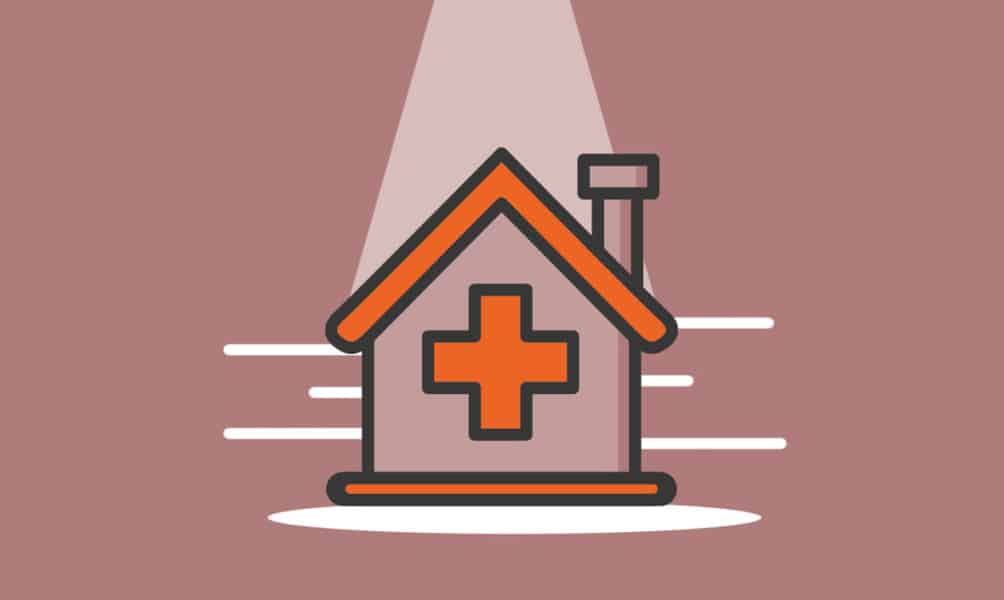 Thinking of setting up a health care business? You're on the right track. Demand for health care services is on the rise mainly due to an aging population in the US. By 2030, the number of American adults age 65 and older is forecast to exceed 60 million. This means increased health care spending. Which segments are booming, you might ask. Profits are growing fastest in medtech and health care information technology (IT).
So what are you waiting for? Now's the time to start a health care business. Take the first step by finding a niche that you can focus on. Make sure you have the necessary permits and licenses, whether you're thinking of starting a medical practice, home health care company, or something else entirely. You'll also need to decide on a value proposition that will set you apart from the competition and make it easier for you to promote your business.
4. Wholesale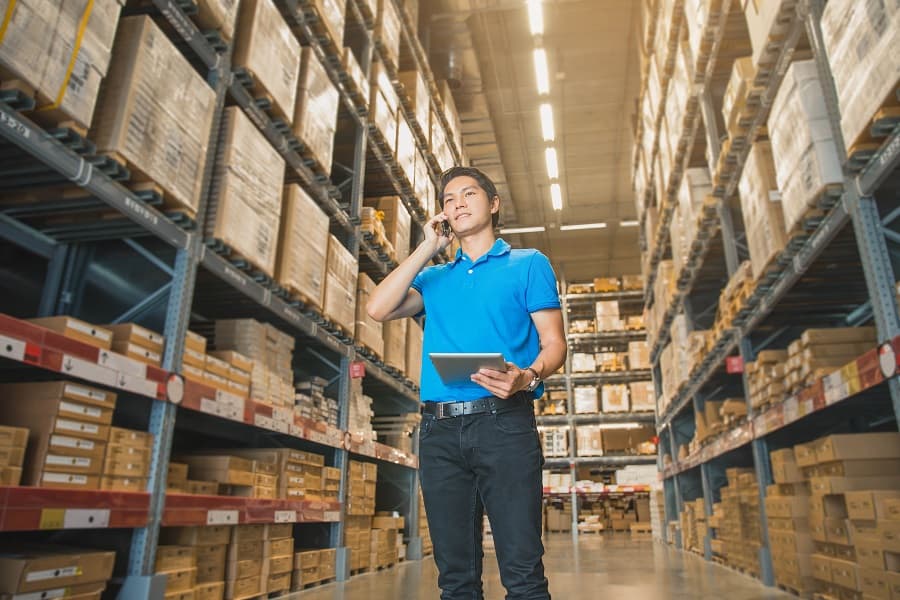 Wholesale is all about the advantages of scale: prices are lower than retail because the purchases are in bulk, vast amounts of tomatoes, cement mix, shoes, or whatever it may be. If you're good at scaling up and making sales, you might want to consider starting a wholesale business, because the industry is expected to continue its steady growth in the years ahead.
Getting started will require a significant investment, because all of that inventory is not going to suddenly appear out of nowhere, and you'll need a place to keep it. Fortunately, unlike retail, a wholesale business doesn't have to worry about finding an area with heavy traffic. Instead, the main concern is space. Once you've got your goods and a warehouse, you'll need to obtain all the necessary licenses, then start reaching out to local businesses that might be interested in your goods.
Keep in mind that this is a big and growing industry, which means you're going to face stiff competition from established firms and other new entrants. You'll likely need to work hard, and smart, to succeed.
5. Retail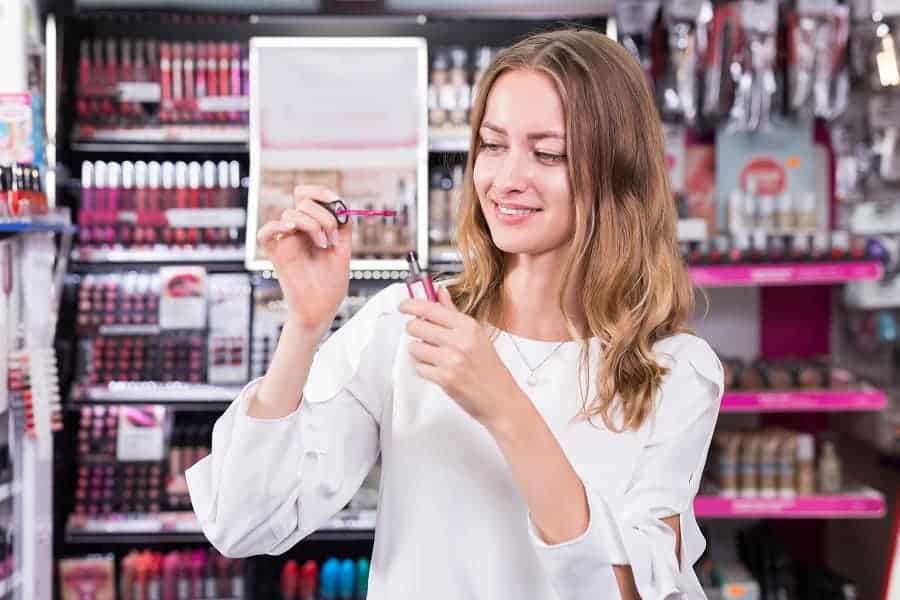 Are you thinking of starting your own retail business? If so, you're in good company. The retail industry is a huge part of the economy, and it's only getting bigger. But starting a retail business isn't easy. There are a lot of things to think about, from choosing the right location to setting up your payment system. And let's not forget the most important step: deciding what you'll be selling!
A good way to choose your product offerings is to first do some research — see what's out there, and more importantly what's not. You're looking for what sells well, as well as a market gap to fill. Once you know your products, finding a great location for your store will be the next big step. However, you might want to initially run your retail business out of your home. This would significantly reduce your costs and give you time to build a brand and a reputation.
After a year or two, assuming your products are well received by the market, you'll be in a much better position to find a great location and run a successful retail outlet.
6. Insurance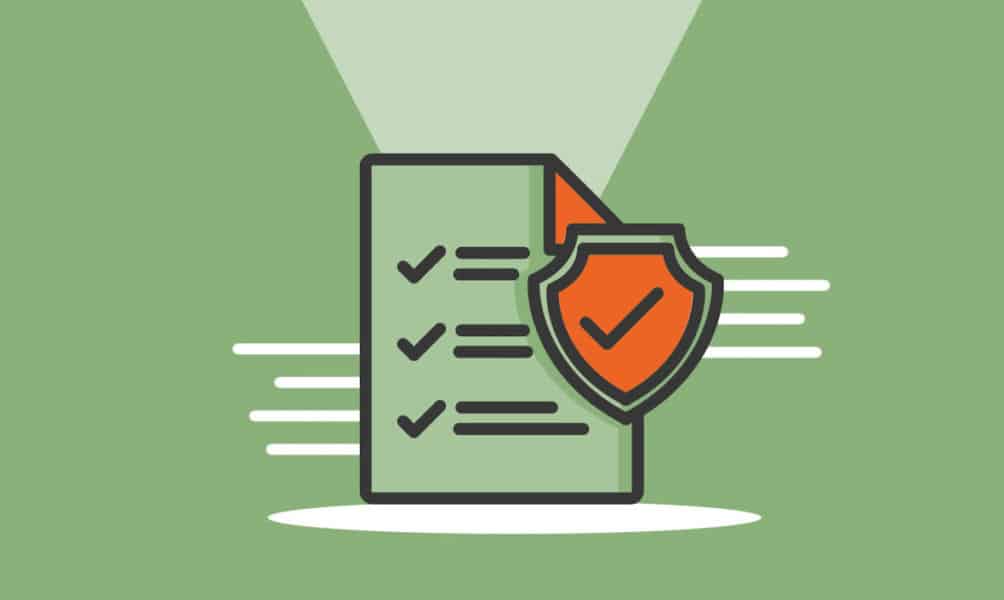 Starting an insurance business can be a great way to make a profit while helping others plan for the future and hedge against financial losses. The global insurance industry has been growing, with revenues estimated to reach more than $6 trillion in 2025. Analysts believe the industry is poised for a more rapid growth as the world recovers from the pandemic. This could be the right time for you to start your own insurance business.
You can start small by setting up an office affiliated with a major industry player. Before you launch your business, you need to know your products well and focus on a niche market. Will you be offering property, health or life policies, among others? You'll also need to consider the emerging technologies in coming up with business models. It would be helpful if you have actuary skills, some customer service experience and great networking skills.
7. Stationery Shop
Is there anything more satisfying than a handwritten letter? It's no surprise that in this virtual age of e-invites and Facebook events, the use of physical paper is in decline. Yet somehow, stationery is holding strong, still a $6 billion US industry that offers real opportunity for the savvy entrepreneur.
If you have a strong creative streak, you could lay out some designs and start your own stationery business. You could even work from home on your own time, set up an easy-to-use website and start making sales in no time. Of course, you'll need the right equipment, such as design software, an affordable manufacturer to partner with and some quality marketing to attract clients. But beyond that, getting into stationery is almost as easy as writing a letter to a friend.
8. Beverage Company
If you're like most people, you probably enjoy a nice cold drink on a hot day. And what's not to love? Drinks are often refreshing and satisfying. Plus, there are so many to choose from. If you're interested in starting a drink business, you're in luck. The US beverage industry is worth $146 billion and still growing, while the global industry expects steady growth through 2026.
There are many different ways to get started, so it's important to do your research and figure out the niche that's the best fit for you. Will you focus on carbonated drinks, wine and spirits, coffee and tea, water, juice, beer, or energy drinks? Once you have that figured out, find reliable suppliers and work on your regulatory requirements to make sure your business is legally compliant. Having an appealing website and strong social media presence would certainly boost your chances of success.
9. Junk Removal
You've probably heard that real estate has been booming of late. But you may not realize that this also means the construction industry has been doing well, which consequently means that demand for junk removal services has been on the rise. The construction of new office buildings and residential properties creates massive amounts of waste and used materials.
As a result, the US waste removal industry is now worth $60 billion and seeing steady growth. So if you don't mind a bit of heavy lifting, now is an excellent time to start your own junk removal business.
It's probably easier than you think. You'll need a truck, as well as the right tools and equipment — both of which you could find with a bit of online digging. Most likely, you'll also need a commercial driver's license, as some of the loads you haul are likely to exceed the weight limit allowed under a normal license. Finally, you'll want to reach out to contractors, construction firms, developers and property managers to offer your services. A smart approach is to offer a discount to attract your initial clients. Then, once you've delivered fantastic service, the referrals, and the cash, should start rolling in.
10. Supplements Store
If you've been thinking about starting a supplement business, now is the time to do it! Sales of multivitamins and supplements spiked more than 50% at the start of the pandemic. In 2022, vitamin and supplement manufacturers in the US earned at least $35 billion. The market is expected to grow marginally in the next five years, with e-commerce representing a big opportunity for the industry.
A supplement business can be a very lucrative endeavor, but it's not without its challenges. To get started, you need to comply with licensing requirements and other regulations relating to vitamins and supplements. You also need to choose your products well, find reliable suppliers, develop your brand, and get creative in promoting your products. Since the latest trend is selling directly to consumers via the internet, you'll want to develop an e-commerce website to boost your online presence. Expect to devote a lot of time and effort to your supplement business to ensure its success.
11. Tow Truck
If you're an entrepreneur looking for a new business opportunity, starting a tow truck business may be the perfect choice. For one thing, vehicles are constantly breaking down, which is why towing is a fast-growing $11 billion US industry. With just one truck you could start your tow truck business from home, help Indiana folks out of terrible jams and grab a share of that huge market.
Of course, tow trucks don't come cheap, and the down payment on even a used truck might cost $10,000 or more. But that's nothing compared to the money you'll make, as the average tow runs about $100. You'll need to acquire a commercial driver's license and make sure you have excellent insurance that protects your business and your customers from potential damages. You may also need a state or local permit to offering towing services, so be sure to check with local governments.
Finally, you'll need to hit on a marketing approach that helps your towing service stand out from the competition, whether that's discounted prices, rapid service or something else. Once all that's sorted, you'll be driving your way to serious profits.
12. Airbnb Rental
If you've stayed in an Airbnb, you know how easy it can be. It's like having the perfect home away from home! Which is why the homestay segment of the hotel and lodgings market has seen explosive growth in recent years, with Airbnb leading the way. Renting out your home as an Airbnb is a smart way to boost your income, whether you're looking for a little extra money or looking to build a serious business.
The crucial first step is to make sure your home or apartment can be rented out for short-term stays. Many cities have laws in place that ban Airbnb rentals or limit them to a certain share of local units. If your place clears that hurdle, and is in an area with some tourist appeal, you're already halfway there.
If your home or apartment fails to meet one of these requirements, you might want to look into purchasing a home or apartment in an appealing destination, which you could then develop into a popular Airbnb. Whichever approach you choose, the most important step is delivering fantastic service to your guests. If you can achieve Superhost status, you'll be well on your way to Airbnb success.
13. Bartending Service
Fictional spy James Bond wants his martini shaken, not stirred. If you're aware that shaking a drink is different from stirring it, why not consider starting a bartending business? It's an exciting way to be your own boss, meet new people, and make money. More than 100,000 job openings for bartenders are projected each year through 2030 in the US, much faster than the average for other occupations.
You don't need to obtain a license to become a bartender. But some local laws require permits or certificates. Most states also require that those who serve alcohol in bars and restaurants be at least 18 years old. Local laws differ from state to state, so make sure you check with your local authorities. It is important that you master the basic bartending techniques and prepare some tricks of your own to differentiate your bar from the competition. Starting a bartending business is no easy task. But if you're determined to make your mark, be ready to work hard and deliver friendly service.
14. Clothing Boutique
Do you have an eye for trends? If so, starting your own boutique may be a great fit. Following years of steady growth, the US clothing boutique industry is worth more than $18 billion. Many of today's serious shoppers walk right past the brand outlets and department stores and head straight for exclusive boutiques offering new, unique and vintage clothing and accessories not found anywhere else.
To draw them in, you will need to establish a strong brand based on your own sense of style. You might embrace a pre-WWII theme and offer flapper dresses, hats and brooches. Or maybe you're a disco lover and prefer bell bottoms, short shorts, and tube tops. Or you could go with a clean and simple, more futuristic look. The key is finding and highlighting your own sharp fashion sense. If it's right, the shoppers will come.
5. Diamond Jewelry Store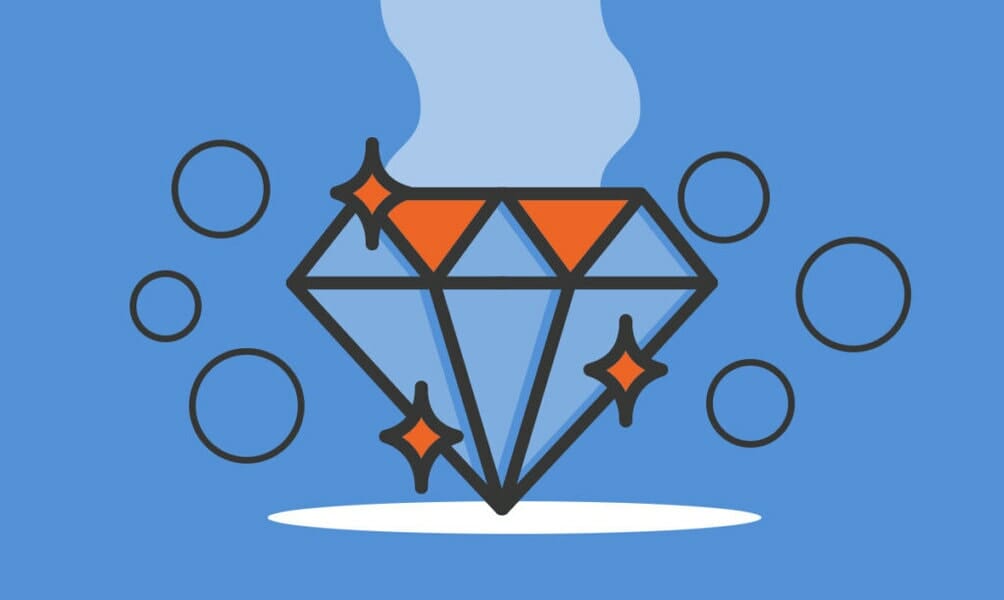 Diamonds are shining brighter as jewelry sales quickly rebounded from the pandemic with double-digit growth. The mining and cutting segments also posted higher earnings. If you're thinking of starting a diamond business, you're on the right track. Global demand for diamonds is expected to remain robust, with jewelry sales growing 3% per year through 2027.
To get started, first choose your niche. Are you going to focus on natural-mined or lab-grown diamonds? Which segment are you targeting – cutting and polishing, or retail? Be sure to check out federal and state regulations concerning the diamond industry, especially on rough diamonds trade. Next, make sure you have the necessary resources in place, such as capital and space to operate. Finally, market your business and create a brand that customers trust. With the right planning and determination, you can make diamonds your best friend.
16. Web Design
Do you know any legit business that doesn't have a website? That's right — in today's digital world, businesses need a website if they expect to be taken seriously. That's why web design is a $40 billion industry that's seeing steady growth as the number of new US businesses hits record highs. All those new companies need websites, which means right now is a great time to start a web design business and design a bright future.
First, if you're not already a graphic designer, you'll need a bit of training. But there are many options out there, including online platforms that offer subscriptions that allow you to take as many classes as you want. Alternatively, many universities offer affordable website design certification. Once that's sorted, the next crucial step will be building your own website, which has to be fantastic or nobody will trust your skills.
With some quality social media marketing, you should be able to rope in a client or two. Impress them and you'll be on the road to design success.
17. Transportation Service
Goods and people always need to be moved from one place to the next, which is why reliable transport is always in demand. Transportation and logistics are both fast-growing industries, and you could ride that wave by starting your own transport business and helping the world get moving.
The first step is to identify the kind of transport service you want to offer. You might offer rideshare and taxi services, group transportation and shuttle, logistics and courier services, or something else entirely. Once you have identified your niche market you should decide whether to open a hub and office space, or to be based out of your home. If you choose the latter, understand that your website will be absolutely crucial, and must be impeccably professional to attract clients.
But before you launch, be sure to research the necessary permits and licences required for the line of transport you choose. The last thing you want is to face massives fines just as business starts booming.
18. Insurance Agency
Starting an insurance business can be a great way to make a profit while helping others plan for the future and hedge against financial losses. The global insurance industry has been growing, with revenues expected to reach a stunning $6 trillion in 2025. Analysts believe the industry is poised for rapid growth in a post-pandemic world. This means now is a great time to start an insurance business.
You can start small by setting up an office affiliated with a major industry player. Before you launch your business, you need to know your products well and focus on a niche market. Will you be offering property, health or life policies? You'll also need to consider the emerging technologies in coming up with business models. It would be helpful if you have actuary skills, some customer service experience and great networking ability.