Back to Business Ideas Categories
26 Profitable Automobile Business Ideas
Written by: Esther Strauss
Esther is a business strategist with over 20 years of experience as an entrepreneur, executive, educator, and management advisor.
Edited by: David Lepeska
David has been writing and learning about business, finance and globalization for a quarter-century, starting with a small New York consulting firm in the 1990s.
Published on July 21, 2022
Updated on October 2, 2023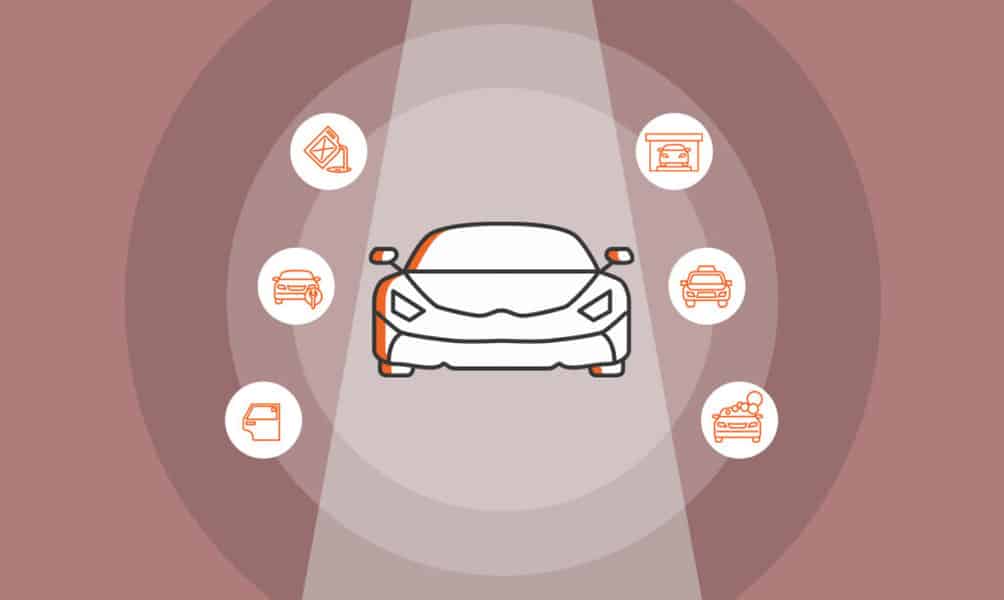 From car washing to limo services, there are countless lucrative business opportunities related to cars. If you're looking for a business idea that you can launch with just your truck or car and minimal capital, you might become a personal driver or launch a rideshare business.
You could also hit the road and start a mobile mechanic or mobile detailing business. Why don't you go over our list of brilliant car business ideas and see what sparks your interest?
1. Car Wash
Some people REALLY love their cars, and need to keep them looking beautiful in and out. That's why the US is home to nearly 17,000 car washes and a growing $28 billion industry. With a decent-sized investment, you could start your own car wash business and make countless car owners beam with pride while making a good living.
One crucial element will be location, as few people drive out of their way for a good car wash. So it's important to find a location with ample space, steady vehicular traffic and easy access. Near malls and shopping centers, or alongside highway rest stops, are among the stronger options. Once you've nailed that down, you'll need to invest in top-of-the-line car washing machines and fine-tune your knowledge of car detailing. Soon enough, you'll be washing your way straight to the bank!
2. Uber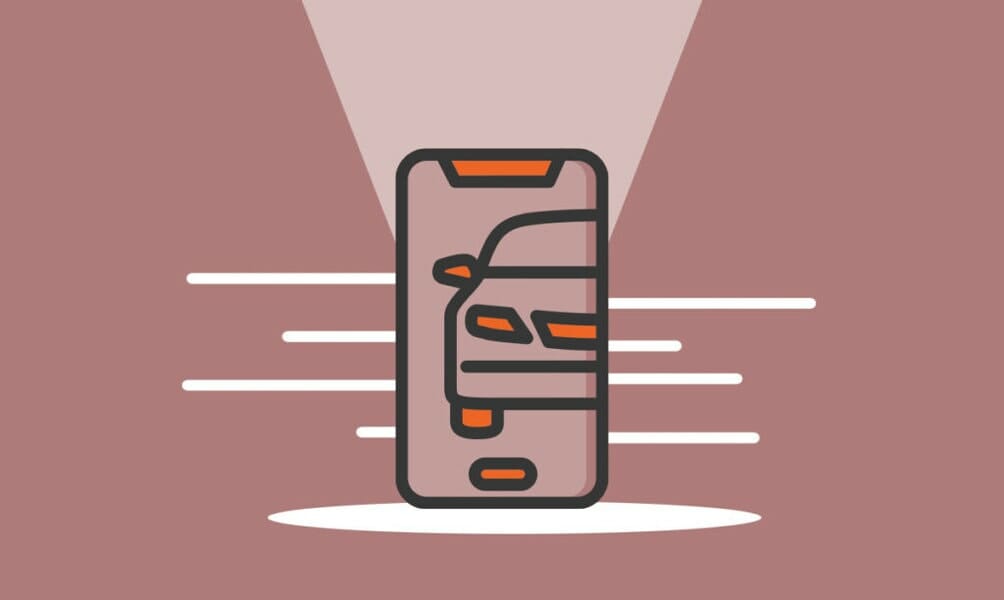 If you have a car and know your way around your city, you could easily start an Uber business. Uber is a popular and growing ride-sharing service that offers a great way to make money. It earned more than $17 billion in 2021 and has nearly 4 million drivers worldwide. The broader ride-sharing market is projected to see strong growth in the years ahead.
To set up your Uber business, the first thing you need to do is to register with Uber. Uber only allows drivers with their own cars, so you should get one if you don't have one yet. You will be asked to submit the required documents, prepare for a background check, and download the app. For background check, Uber looks into an applicant's driving record and criminal history, if any. Once you pass the screening, you can just wait for customers.
3. Car Service
If you're an entrepreneur with a passion for cars, starting a car service business might be the perfect opportunity for you. A car service center provides repair and maintenance services authorized by an automobile brand. Rising concern about the use of counterfeit spare parts is driving demand for professional car service centers. The $200 billion global authorized car service center market is expected to see steady growth in the coming years.
So how do you get started? You should create a business plan, identify sources of funds, comply with legal and insurance requirements, and look for a suitable location. Your business plan should specify the average number of car you plan to serve each day, the number of workers you will be hiring, and the services you will offer. Will you be offering basic services like tire repair and oil change? Or will you go for a more complete package of services? With careful planning, your car service business can be a success.
4. Car Rental
As people book long-delayed holidays in the wake of the pandemic, the car rental industry is booming, with global revenues expected to double by 2027. With some hard work and determination, you could start your own car rental business and provide travelers the transport they need while grabbing your share of a growing $50 billion US market and making a good living.
Keep in mind that this is a competitive market, which means you'll need to find ways to stand out, such as with deep discounts or a unique selection of cars. Speaking of which, you'll also need to lay out a sizable investment to get your initial fleet of four to five cars. Finally, it's crucial that you meet all the licensing and insurance requirements or your business could face severe fines, or worse. But if you're able to clear these hurdles, there's a good chance your car rental business will soon be cruising down easy street.
5. Mechanic Business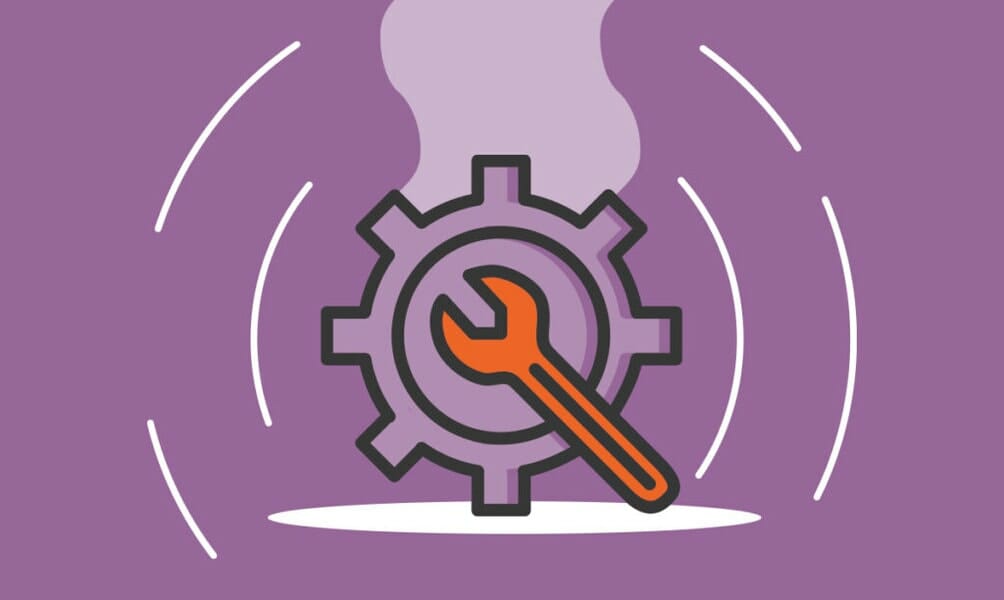 As the economy improves, car owners in the US are likely to seek repairs delayed during the pandemic. If you're an entrepreneur with a good grasp of automotive functions, now is a great time to start a mechanic business. Nearly 70,000 job openings for automotive service technicians and mechanics are projected on average every year through 2030. To grab a share of this lucrative market, you will need to keep up with the latest technologies, diagnostic software and tools.
Before launching your business, check out the licensing and zoning requirements. Generally, a mechanic needs to finish high school and undergo an in-depth training or certification program. Once you comply with government regulations, it is important to research ways to differentiate yourself from the competition. Remember that there are hundreds of thousands of repair shops across the country. Although the industry seems to be saturated, there are still many ways for you to succeed. The best option might be to find an underserved location, set up shop there, and work very hard.
6. Car/Motorcycle Dealership
US car dealers earned a stunning $1 trillion in 2021, yet the market is expected to continue growing over the next five years as consumer confidence returns. You can take advantage of this expansion and provide people with much-needed transport by starting a car and motorcycle dealership.
If you have an idle property that's big enough to hold your cars, then you can start preparing to launch your business. Otherwise, it's wise to look for a property you can lease or buy before you begin to comply with the licensing and other legal requirements. Location is very important, so consider it before finalizing the lease or purchase.
It's also important to identify your target market because this will determine the type of vehicles you will carry. Do you want to cater to the younger generation? If so, then it's a good idea to choose lower-priced cars and motorcycles. With careful planning and a good marketing strategy, your dealership can be successful.
7. Car Detailing
Are you obsessed with keeping your car clean and making it look shiny and new? If so, a car detailing business might be a great entrepreneurial choice. Unlike a car wash, which is often automated, car detailing is done by hand and both the exterior and interior are thoroughly cleaned. It's more meticulous and labor-intensive.
Car detailing is a lucrative business as well. The US car wash and detailing industry is valued at $13 billion, according to market analyst Statista. The market bounced back from the pandemic slump and grew nearly 10% in 2021. Demand for car detailing services is expected to rise as car prices continue to increase, prompting owners to take better care of their vehicles.
Before you launch your car detailing business, it's important to find a strategic location for your shop, secure substantial funding, and find ways to differentiate your business from the competition. It's also wise to wage an aggressive marketing campaign to promote your business. Once your business is up and running, you'll be making big profits in no time.
8. Aftermarket Auto Parts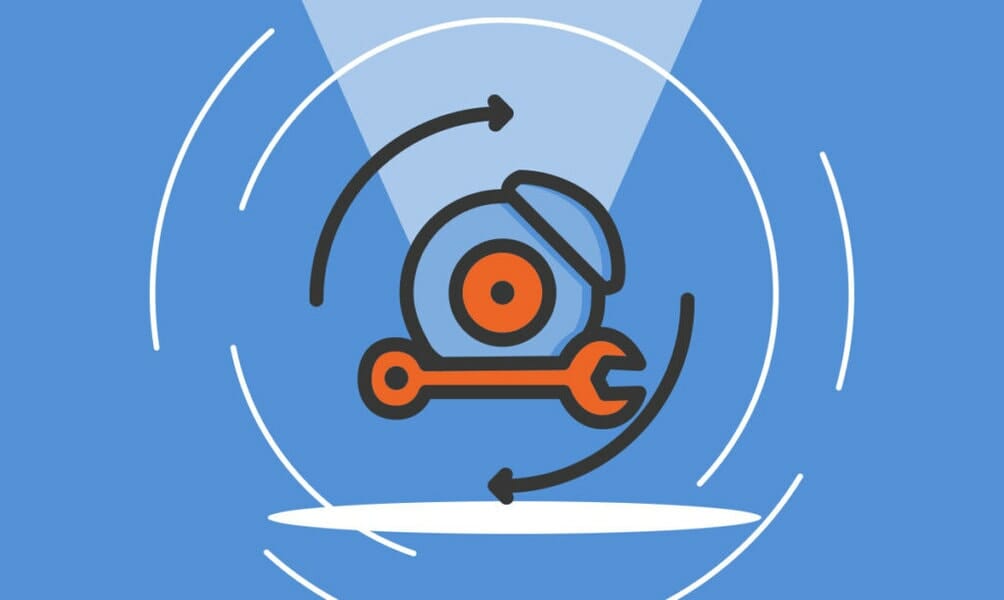 If you're an entrepreneur with a penchant for cars and auto repair, then starting an aftermarket auto parts business could be a wise move. It's a thriving industry that offers plenty of room for growth. The US aftermarket automotive parts and components market was worth $17 billion in 2020 and expects steady growth in the next five years. Aftermarket auto parts are generic parts used to replace damaged parts in automobiles.
Before you start your aftermarket auto parts business, you'll need to be legally compliant. Many aftermarket parts are regulated while companies that make or import aftermarket parts are required to register with the government. You also need to be familiar with the guidelines issued by the Certified Automobile Parts Association. These guidelines require quality testing and compliance with safety standards. Keep in mind that using replacement parts may alter the coverage of an insured item.
9. Taxi
Considering all the ride-sharing apps out there, you might be surprised to know that old-school taxis are not only surviving, but doing quite well. The US taxi and limo market is worth more than $66 billion and expected to see steady growth in the coming years. If you don't mind driving and enjoy meeting strangers, starting a taxi business might be a great start to your entrepreneurial journey.
Getting started will require some real effort and investment. You'll need to buy a reliable car, if you don't already have one, plus reliable insurance and all the necessary permits. In some cities the car hire license can be a major expense, for instance a New York City taxi medallion costs $80,000. In other places, like $300 in Cleveland, not so much. Once you've all set up, it's a good idea to build a website so people can find you, and you might want to offer an app as well, as most car services nowadays offer on-demand ordering.
Finally, get creative with your marketing to stand out in a competitive market, provide excellent service and steady driving to your first few clients, and the good reviews and revenues should start pouring in.
10. Mobile Mechanic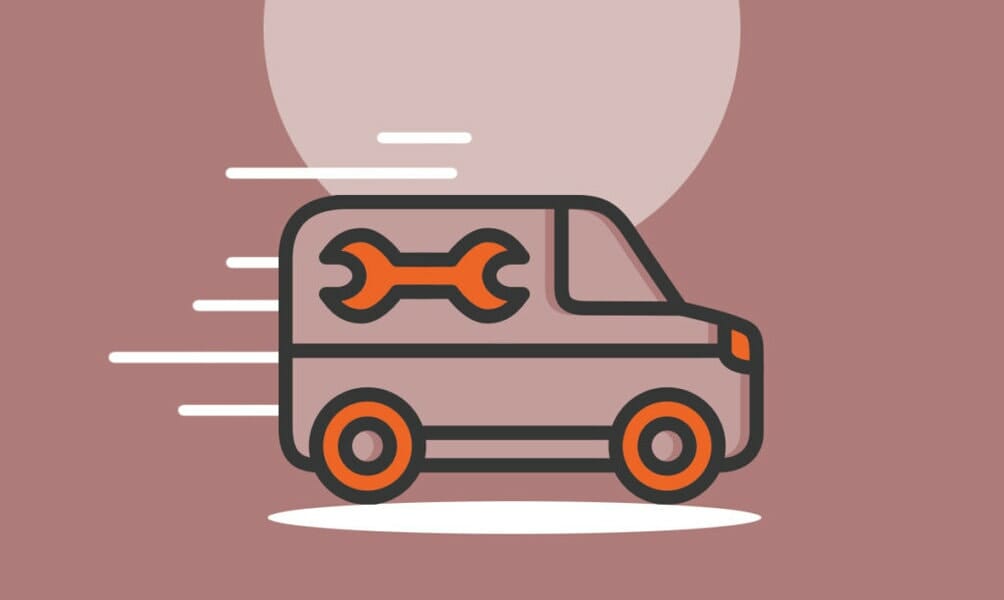 Are you tired of the grind of the garage? Maybe you've been a mechanic for years and you enjoy fixing cars, but the manager is always getting on you about little things or expecting you to work late without overtime pay. Not cool. But you could leave all that behind and start a mobile mechanic business, helping out people with car trouble, and making good money while being your own boss.
While the $700 billion auto repair market has been stagnant in recent years, the mobile mechanic industry has exploded, due in part to a lot of people preferring to stay home during the pandemic. The major advantage of the mobile mechanic is the significantly lower costs, due to no overhead. The mobile mechanic is usually a solopreneur, and thus has no staff to pay. More importantly, there's no garage, which means no rent to pay either.
Get serviced at home for almost half the price? It's an easy choice for most car owners. It's also why, if you have a way with cars, you should be making plans to go solo.
11. Hauling Business
The US government recently passed a trillion-dollar infrastructure bill, which means countless major construction projects will soon be coming to work sites near you. As a result, many tons of materials and waste will need to be moved from one place to another. The US waste removal industry is already worth $60 billion and seeing steady growth.
So if you're willing to do some heavy lifting, you could start your own hauling business and help clear the way for new construction while grabbing a share of this growing market. The first step is getting a reliable truck. You probably want a good-sized pick-up or even a box truck, as the bigger the hauling capacity the more you'll make with each load.
You'll also need good hauling equipment and most likely, a commercial driver's license, to take on the big jobs. Beyond that, attracting clients will be mainly about advertising your services on the right platforms and effectively marketing your business. Once you get those first few customers in the door, as long as you deliver excellent and professional service, you're likely to get referrals and start building a great reputation.
12. Oil Change
Delaying an oil change can turn motor oil into sludge and lead to major engine failure, possibly costing you a car. That's why the US oil change services industry has been growing steadily, with total revenue of $7 billion in 2022. If you're looking to start an oil change business, you're not alone. Several big companies with multiple branches and well-known brands are already in the market. But there are still ways for you to make money.
Your profitability will depend on your location and an effective marketing campaign. Finding a strategic location for your oil change services business will give you an edge over the big industry players which depend largely on name recognition to attract customers. It is important that you find an accessible location with high foot traffic to compete successfully. You will also need to offer value-added services, carry a wide range of oils and lubricants, or introduce convenient self-service solutions to corner a share of the market.
13. EV Charging Stations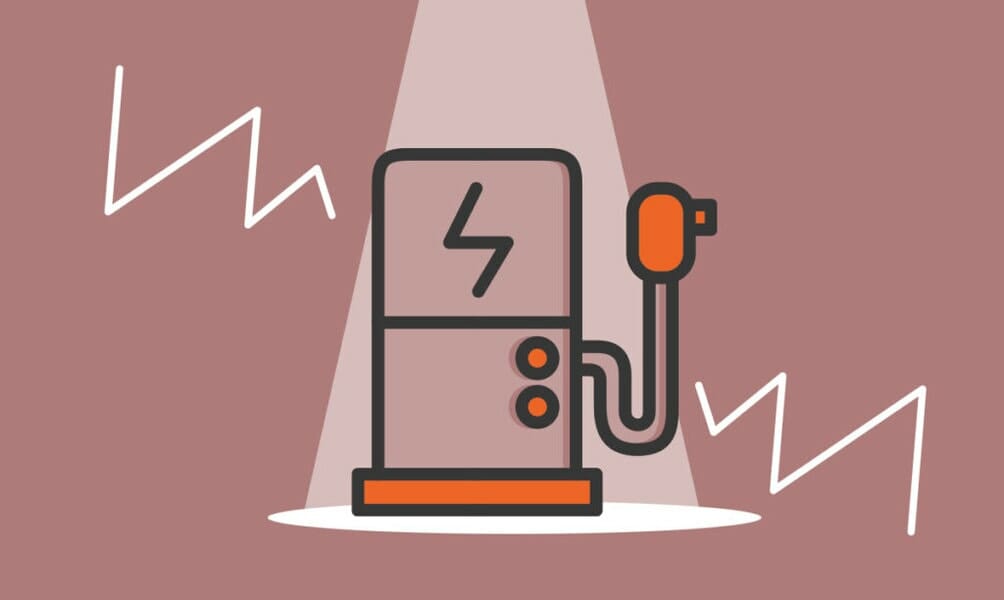 If you're an entrepreneur with an eye on the future, you're probably thinking about starting an electric vehicle (EV) charging station business. It's a wise investment; the market for EV charging stations is expected to grow significantly in the next few years as more car manufacturers introduce their own electric vehicle models. California, where most of the over 110,000 charging stations are currently located, is projected to grow its EV fleet size to 4 million by 2030. There's a market for EVs in other states as well.
Not sure where to start? You can start small by installing one or two charging outlets. You can gradually grow your business by increasing the number of outlets and stations. Having a network of charging stations across the US will make EVs practical. Before you open your charging station, make sure to comply with your state's laws and regulations. You also need to study the market and see what other charging stations are offering. You can easily attract customers if you can offer faster charging times and more efficient batteries.
14. Car Wrapping
As more companies choose car wrapping as an effective and innovative way to market their goods and services, you might consider this for your next business venture. In the US, the automotive wrap industry is growing steadily and set to reach $4 billion by 2028. Car wrapping uses vinyl automotive wrap films to add a gloss or matte finish, overlay a vehicle with a graphic design, or simply add a protective layer. And it's increasingly being used for marketing and advertising purposes.
There's plenty of room in this growing industry for new businesses to make a name for themselves, so now's the right time to start a car wrapping business. Get ready to hire a graphic designer if you're not one, assess the market to find ways to stand out, and create a business plan to market your services. Your entrepreneurial journey won't be easy, but you'll soon be wrapping all the way to the bank.
15. Mobile Detailing Business
If you're thinking about starting your own mobile detailing business, you're on the right track. Mobile detailers offer complete exterior care for vehicles by bringing their service directly to the customer's location. The mobile detailing industry has grown fast in recent years and offers a real opportunity for the determined entrepreneur.
Most detailers specialize in car washes and waxing services, but you could offer additional services like window tinting and paint touch-ups. You could provide your services at people's homes, while they work, and even while traveling.
Once you've invested in good detailing equipment, just market your services with flyers, in local publications and at online platforms like Handy and TaskRabbit. As long as you provide quality detailing and great service, before you know it you'll be dashing all over town to satisfy customer demand.
16. Moving Business
Rising home prices are prompting Americans to move out of expensive cities, fueling demand for moving services. For the five-year period to 2024, the moving services market in the US is predicted to grow nearly $2 billion. Anyone who's ever moved knows how challenging and expensive it can be. Starting your own moving business now would be a great way to tap into a booming market and earn some cash while providing convenience to countless people relocating to a new home.
There are a few things you need to do to get started. Check out the local and interstate licensing and insurance requirements, see what existing businesses are doing and compare rates, and decide on the scope of your services. Some movers also provide packing, cleaning and handyman services, so you might want to look into that as well. Be prepared to invest in trucks, hire the right people, and use technology to enhance services. Finally, promote your business and build up your brand.
17. Rideshare
If you're looking for a way to make some extra cash, starting a ride-share business might be the solution. Ride-sharing services, like those provided by Uber, match passengers with private vehicle drivers through websites or mobile apps. It has grown rapidly over the last decade, especially in urban areas with worsening traffic problems. One in four adult Americans turn to ride-share services at least once a month. Globally, the industry is estimated to be worth $61 billion.
To start your own ride-share business and compete with Uber and Lyft, you will need to develop your own app that will offer a better alternative to passengers. Uber and Lyft currently dominate 99% of the US market. You will also need to aggressively market your app among the ride-share drivers and offer them better terms. Of course, you will have to comply with all applicable laws and regulations. With careful planning and brilliant marketing, your business could capture a nice share of the market.
18. Limo Business
Limos continue to enjoy good business despite the emergence of ride-sharing. The global limousine services market is anticipated to grow an impressive 7% a year through 2025. Clients cite the luxury, comfort, safety and professional services limos provide. Besides, what better way to make a grand entrance than to arrive in a tricked-out limousine?
If you're considering a limousine rental business, be prepared to make hefty investments. You'll need to invest in a couple of luxury cars to get started, unless you can partner with someone who has a fleet you can use for your business.
You'll need capital for chauffeur training, vehicle maintenance and operating costs, and you'll want to invest in the latest technologies to stay ahead of the competition. Once you get your business up and running, you'll find there's no shortage of people craving luxury and comfort.
19. Window Tinting
If you're thinking about starting a window tinting business, you're in luck. Window tinting is a lucrative and growing industry, and there's plenty of room for new businesses. Window tinting refers to the process of applying window film in order to darken the window.
The global window film market is projected to see steady growth through 2027. Window films are among the top automotive aftermarket products because these diminish the effect of bright sunlight and heat. These are also widely used to make homes and buildings energy efficient.
In order to succeed as a window tinting business, it helps to have a basic understanding of the industry and the relevant laws and regulations, which vary from state to state. It can get confusing for clients who travel across the country, so it's important to be prepared to properly advise them. If you have the skills and the passion, your chances of achieving success would be greater.
20. Personal Driver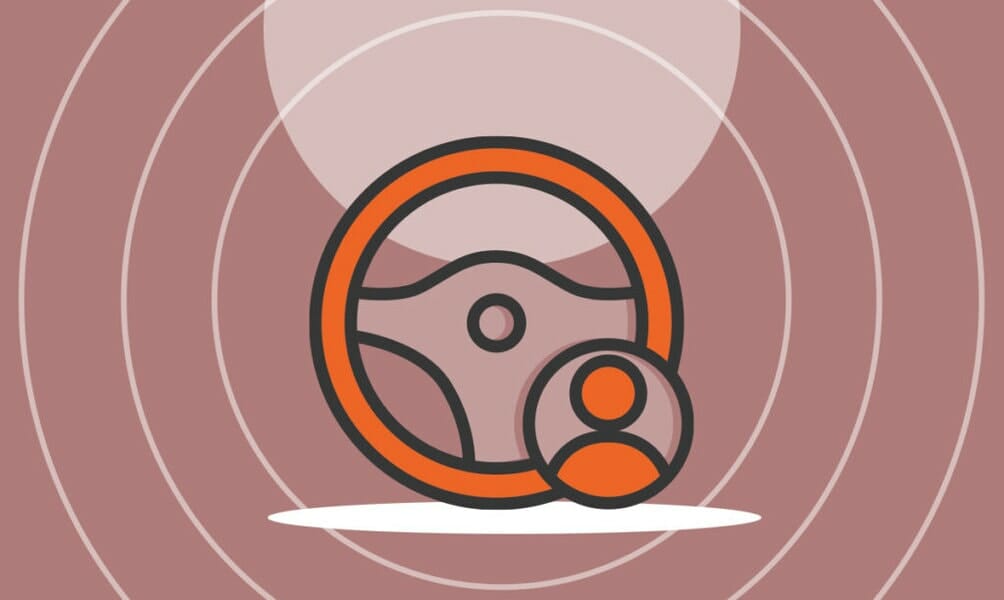 Some people hate waiting in line for a taxi or spending $40 on an Uber. That's why personal driver services have emerged as a hot new trend. Demand for professional drivers is increasing as more people realize the advantages of a stress-free and seamless commute. The US economy is set to create 30,000 jobs for taxi drivers and chauffeurs, including personal drivers, each year through 2024.
In order to start your own personal driver business, you'll need a standard or commercial driver's license. Check with your local authorities to make sure. Some states may also require drivers to undergo training on safety regulations, navigation skills and customer service skills before they can accept clients.
It also helps to know the best secret routes to hotels, convention centers, restaurants, airports and other area landmarks. Anybody can use Google Maps. But if you're familiar with your local streets and know all the best shortcuts, your personal driver business has a better chances of success.
21. Tow Truck
If you're an entrepreneur looking for a new business opportunity, starting a tow truck business may be a wise choice. For one thing, vehicles are constantly breaking down, which is why towing is a growing $11 billion US industry. With just one truck you could start your tow truck business from home, help all kinds of people out of terrible jams and grab a share of that huge market.
Of course, tow trucks don't come cheap, and the down payment on even a used truck might cost $10,000 or more. But that's nothing compared to the money you'll make, as the average tow runs about $100. You'll need to acquire a commercial driver's license and make sure you have excellent insurance that protects your business and your customers.
You may also need a state or local permit to offering towing services, so be sure to check with your local governments. Finally, you'll need to hit on a marketing approach that helps your towing service stand out from the competition, whether that's discounted prices, rapid service or something else. Once all that's sorted, you'll be driving your way to serious profits.
22. Food Truck
Who doesn't love food trucks? They seem to be everywhere these days, at parks and street fairs, music festivals, beaches, private parties and community events. Industry revenue in the US tripled in the years before the pandemic, and now food trucks are coming back strong as the pandemic recedes. Now's a great time to start your own food truck business and provide your community with delicious meals while grabbing a share of this growing market.
The first step, of course, will be settling on a menu. The possibilities are endless, from burritos to barbecue, from burgers to sausages, and from smoothies and milkshakes to pad thai and pizza. You could even go seasonal, and offer frozen desserts in summer and gourmet soups in winter, and be able to draw a crowd year-round. The next major hurdle will be acquiring the necessary licenses and permits, which are absolutely crucial for any food-related business.
Last but not least, you will need the food truck itself. It's sure to be a significant investment, but you might be able to find a reasonably priced used truck to keep costs low. With a little luck, soon enough you'll be up and running and making a nice return on that investment.
23. Exotic Car Rental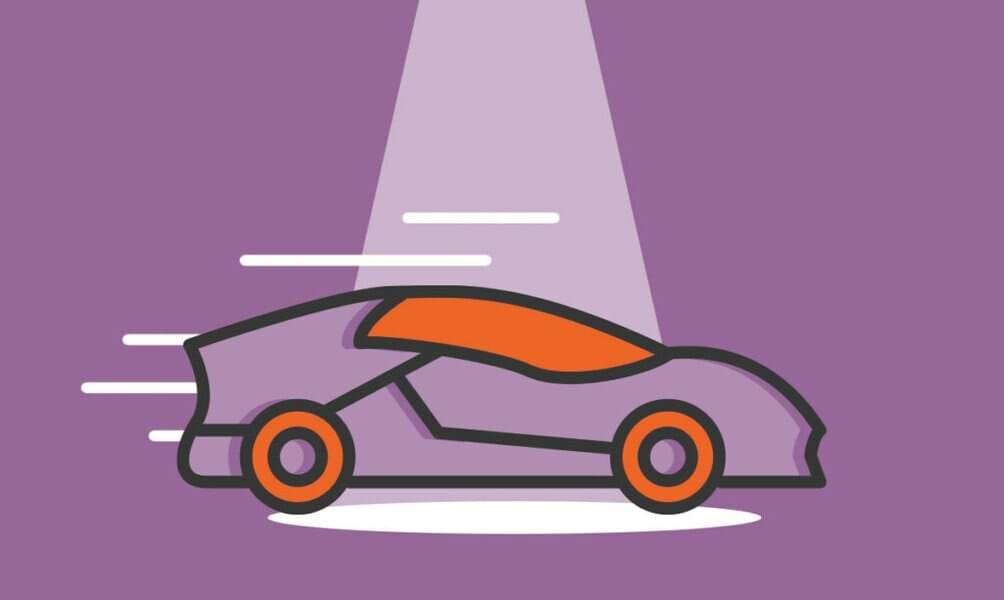 Have you ever wanted to drive a Lamborghini? So have countless other people, which is why the luxury or exotic car rental industry is seeing strong growth and expected to expand 60% by 2028. You could start your own exotic car rental business, give customers the drive of their dreams and ride this growth wave to considerable success.
Luxury cars don't come cheap, so you will need to make a significant investment to get started. Even with a conservative estimate of $100,000 per vehicle, if you plan to start with five cars we're talking half a million dollars to get your business going. You'll also need the proper licensing as well as insurance. But once all that's done, you'll just need to market your services to the young and wealthy. From there, the business will basically sell itself — and you could soon be going national.
24. Turo Business
Turo, which is like Airbnb for car rentals, seems to be taking over the world. The company's revenue has more than tripled in just two years, reaching $330 million in the first nine months of 2021. Business is expected to continue to expand in the years ahead, as more and more people become more willing to rent other people's cars, and the number of available and interesting car choices continues to grow.
Offering your vehicle on Turo can be a great way to make some extra money, and it's definitely worth considering if you have a car that's often just sitting in the garage. You can give your steady stream of passive income by offering your car on Turo and providing excellent service. Then, after you've gained some positive reviews, you could offer to help some of your friends put their cars on Turo, and soon enough you might be managing a fleet of 8 or 10 or 15 cars. Soon enough, you might even be able to quit your day job!
25. Car Insurance
Starting a car insurance business can be a lucrative opportunity for entrepreneurs. The demand for car insurance is constant, as almost all drivers are required by law to have it.
Additionally, the market is diverse and allows for specialization in various niches, such as high-risk drivers or luxury vehicles. Car insurance also generates recurring revenue through policy renewals and can offer the potential for cross-selling other insurance products.
With advances in technology, such as telematics and artificial intelligence, car insurance companies can also leverage data analytics to optimize pricing and underwriting decisions. Overall, a car insurance business has the potential for high profitability and growth.
26. Driving School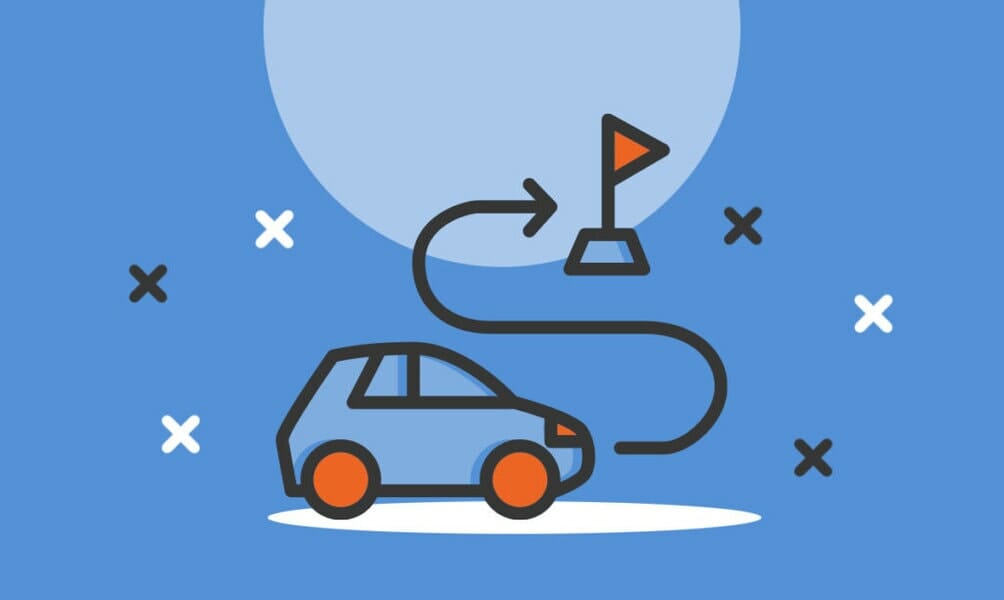 Driving schools are a thriving business opportunity within the automotive industry that capitalizes on a continuous demand. Aspiring drivers, whether teenagers reaching legal driving age, adults seeking their first license, or even experienced drivers wanting to improve their skills, offer a constant market for driving schools.
These businesses are centered around providing structured and professional driver education services that prioritize safety and competence on the road. Besides providing essential training for newcomers, driving schools often offer specialized courses such as defensive driving, senior driving programs, commercial driving lessons, and even advanced racing courses, enhancing the diversity of services.
The business model of a driving school largely depends on its size, location, and targeted demographic. The primary revenue stream is the fee charged for various courses.
There are startup costs involved such as procuring vehicles for training, office setup, marketing, and securing permits and licensing. Additionally, the business also needs to account for recurring costs like vehicle maintenance, fuel, insurance, and instructor salaries.
However, once a solid reputation is established, a driving school can generate steady income due to the repeatable nature of the demand.
Moreover, by partnering with local high schools, colleges, or corporations for driver safety programs, a driving school can further increase its visibility and client base.
26 Profitable Automobile Business Ideas
Car Wash
Uber
Car Service
Car Rental
Mechanic Business
Car/Motorcycle Dealership
Car Detailing
Aftermarket Auto Parts
Taxi
Mobile Mechanic
Hauling Business
Oil Change
EV Charging Stations
Car Wrapping
Mobile Detailing Business
Moving Business
Rideshare
Limo Business
Window Tinting
Personal Driver
Tow Truck
Food Truck
Exotic Car Rental
Turo Business
Car Insurance
Driving School
Subscribe to Our Newsletter
Join our exclusive community! Subscribe to our newsletter
and gain insider access to cutting-edge business insights and trends.
Thank you for subscribing! We can't wait to share our latest news and updates with you. Get ready for exciting content in your inbox.