Back to Business Ideas Categories
29 Business Ideas For Ex-felons
Written by: Natalie Fell
Natalie is a business writer with experience in operations, HR, and training & development within the software, healthcare, and financial services sectors.
Edited by: David Lepeska
David has been writing and learning about business, finance and globalization for a quarter-century, starting with a small New York consulting firm in the 1990s.
Updated on October 2, 2023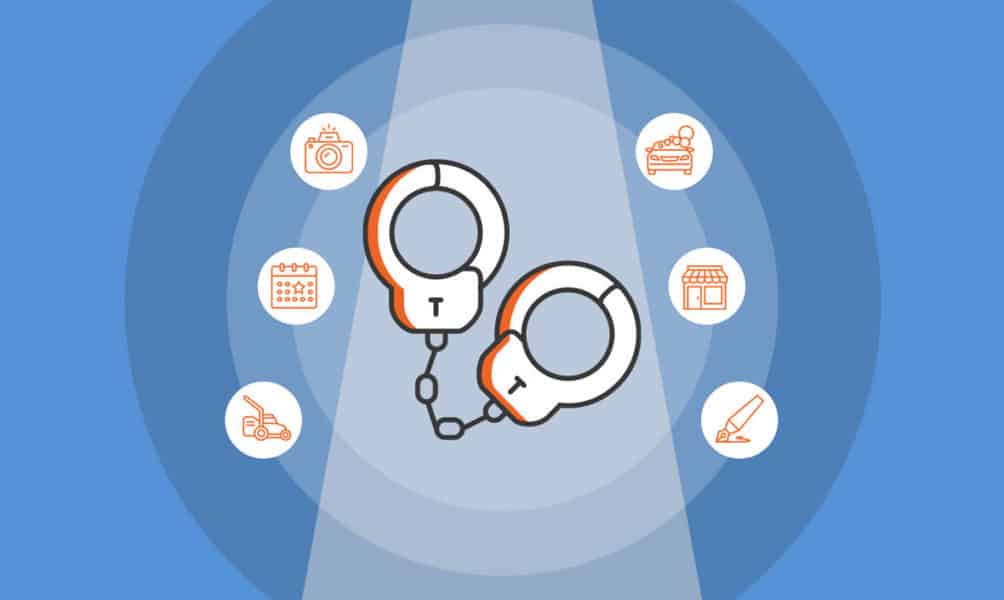 29 Business Ideas For Ex-felons
Event Planning
Calligraphy
Personal Training
Dog Boarding
Lawn Care
Car Wash
Dry Cleaning
Photography
Blog
Craft Business
Dog Breeding
Grocery Delivery
Convenience Store
Cargo Van Delivery
Hookah Lounge
Personal Driver
Pet Transport
Barber Shop
Logistics
Gutter Cleaning
Sanitation
Pool Cleaning
Dog Kennel
Pack and Ship
Coffee Roasting
Etsy Store
Music Production
Pet Store
Flooring Business
Many former offenders have a hard time finding a job after getting out of prison. Besides suffering from the stigma that comes with a felony conviction, ex-offenders also tend to lose some of their skills while in detention. But there's no need to worry if you find yourself in this situation, just start your own successful business!
You could open a car wash, pack and ship, or run a parking lot or pet store. Check out our list of brilliant business ideas for ex-felons and start on the road to serious success.
1. Event Planning
The biggest events — weddings, reunions, graduation parties — are moments that people never forget. You can play a key role in making memories for countless people by starting your own event planning business. As the pandemic recedes, the industry has been growing fast and is now worth $3 billion in the US alone, so the opportunity is real. If you enjoy organizing and planning, this could be the perfect venture for you — and now's a great time to do it.
More and more people are looking to plan long-delayed major events, from weddings to reunions to memorials and more. You can grab a piece of this growing market with a bit of training, confidence and organizational skills. Starting an event planning business requires little investment, and event planners often make 15-20 percent of the total cost. So just imagine how good you'll feel working from home while planning a $100,000 wedding reception!
2. Calligraphy
Have you been experimenting with calligraphy? If so, you might not know that calligraphy in the US is a billion-dollar industry, and one of the country's more stable markets. You could turn your hobby into a calligraphy business and make a good living while also providing people with gorgeous invitations, decorations and artwork.
If you're not already an expert, a good first step is to enroll in a local or online course and brush up on your calligraphy skills. Next, build a website highlighting your designs and your service offerings, from invitation lettering to live demonstrations and more. Finally, get on social media platforms like Instagram and Facebook, where you can find potential clients and calligraphic communities and show off your skills by posting images of your work.
Once you reach this point, your success has basically been written in stone!
3. Personal Training
Thanks in part to the pandemic, Americans are more concerned about fitness and health than ever before. The US gym and fitness industry has been growing for years, and personal training has expanded more quickly than the industry as a whole. On top of that, with more people staying at home, online personal training — providing instruction virtually, over an internet video connection — has absolutely exploded and is forecast to expand 10-fold from 2019 to 2027, hitting $60 billion.
If you're a fitness nut, now is the perfect time to take advantage of this trend. You could launch your own personal training business from the comfort of your own home and help countless people in your city and beyond get the fitness instruction and insight they need while making a good living. You'll probably need to get certified as a personal trainer and decide exactly which services you'll offer. This might include weightlifting, yoga, pilates, stretching exercises, and dietary and nutritional guidance.
Once you've got all this nailed down, just start advertising your services on the leading online fitness platforms and you'll soon be sweating your way to success.
4. Dog Boarding
What can you do with that extra space in your house or yard? If you love dogs, you can start a dog boarding business. It's a perfect way to make some extra money while helping out fellow dog lovers when they travel or attend to personal emergencies. The pet grooming and boarding market in the US is estimated to be worth $9 billion and projected to grow steadily as rising disposable income allows more fur parents to go on vacations.
You'll have a competitive advantage if your dog hotel adheres to local and international animal lodging and care standards. This will earn you a certificate from a respected organization. It is crucial that you study the market to find out what services are being offered and the prevailing rates. You might also want to get some training on how to deal with different breeds and sizes of dogs. With proper marketing, you can be sure your dog boarding business is going to succeed.
5. Lawn Care
Are you a green thumb with an entrepreneurial spirit? If so, a lawn care business might be the perfect venture for you. For starters, the market has grown significantly in recent years, thanks to the real estate boom, and is forecast to keep expanding in the years ahead. In addition, all lawns need care sooner or later, which is why this is a $100 billion industry in the US alone. Put it together, and there's little doubt this market offers real opportunity.
Of course, you'll need to stand out in order to attract clients, and deliver top-quality service to keep them. This means you'll have to invest in the latest lawn mowing and maintenance equipment as well as a strong marketing campaign across social media, various online platforms like TaskRabbit and Angie's List, and your local community. But if you're able to do all this right, and get the necessary licenses, you'll soon be rolling in the green — and we're not talking about grass.
6. Car Wash
Some people REALLY love their cars, and need to keep them looking beautiful in and out. That's why the US is home to nearly 17,000 car washes and a growing $28 billion industry. With a decent-sized investment, you could start your own car wash business and make countless car owners beam with pride while making a good living.
One crucial element will be location, as few people drive out of their way for a good car wash. So it's important to find a location with ample space, steady vehicular traffic and easy access. Near malls and shopping centers, or alongside highway rest stops, are among the stronger options. Once you've nailed that down, you'll need to invest in top-of-the-line car washing machines and fine-tune your knowledge of car detailing. Soon enough, you'll be washing your way straight to the bank!
7. Dry Cleaning
There are no hard and fast rules when it comes to dry cleaning your clothes. Some have their formal suits or gowns dry cleaned after the third wear while others do it after five or six wears. One thing is sure, though — as the economy improves and more social gatherings are held, the $8 billion dry cleaning industry is expected to bounce back from decline in the last two years. It would be wise to start your dry cleaning business now and position yourself for success.
Before you get started, it is important to identify your target market and decide what services you're going to offer. Besides individual consumers and corporate clients, other potential customers include hotels, restaurants and hospitals. You could provide full-service laundering and dry cleaning services as well as special services for certain types of garments such as fur, leather and suede. Once you've complied with all legal and regulatory requirements, you should embark on a marketing campaign to promote your business.
8. Photography
Are you an amateur photographer who loves snapping great images? Photography in the US is an $11 billion industry expected to see steady growth in the coming years, so now would be a great time to stretch your entrepreneurial wings and give it a shot. You could start your photography business from home and give the world beautiful photos while also making a good living.
A crucial step will be finding your photographic niche. There's a wide array of subjects to choose from. You could focus on personal portraits, fashion and culture photography, news and celebrities, or travel, nature and wildlife. Assuming you already have a professional-level camera, you'll just need some great editing software and to build a website showing off your portfolio and listing your prices and services. With a bit of talent and determination, you could be snapping your way to success in no time!
9. Blog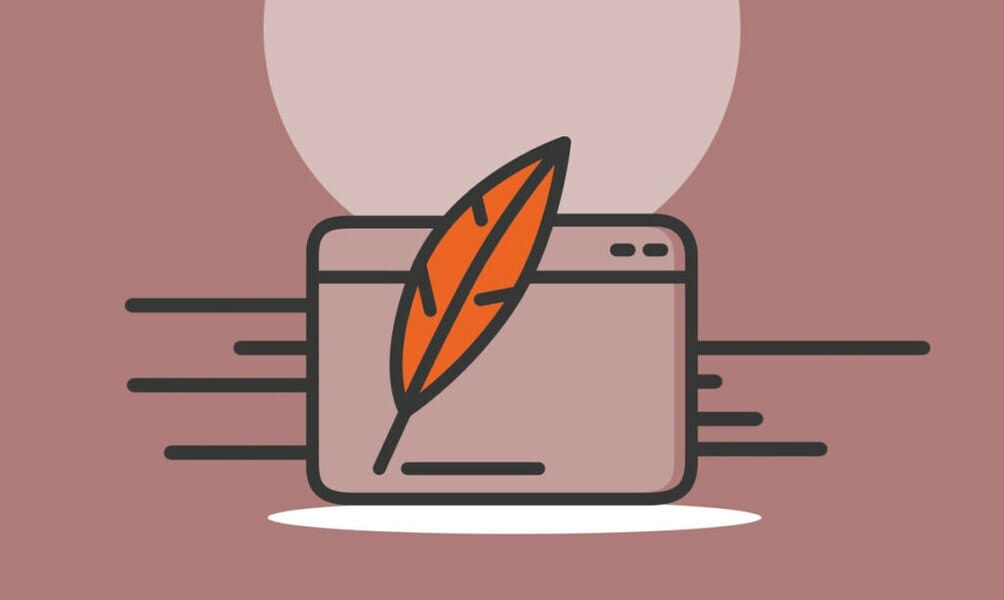 In the podcast era, you might have thought that blogs had gone out of style. You would be wrong. The internet is home to more than 600 million blogs, more than 2 million blog posts go online every day, and after years of steady growth, the US is home to about 32 million blogs. Substack, the blog and newsletter platform, recently passed one million subscribers. As a result, there is real opportunity for a bold entrepreneur looking to start a blog business and get in this massive market.
It requires minimal investment. All you really need is a reliable computer and decent wifi. The major hurdle is coming up with a concept, an objective or mission for your blog business. You might choose generating funds to feed hungry children or delivering crucial news to the people of your city or state. Once you've found your niche, you'll need to reach out across your network, LinkedIn, Facebook, Instagram and beyond, looking for all those who write on related subjects and asking them to get on board. You could offer discounts, incentives, or rewards to sweeten the deal.
Once a couple of accomplished bloggers sign on, the paid advertisements will start rolling in and you'll be on the road to success in the blogging business.
10. Craft Business
Do you have a creative hobby? If it involves some sort of craft, you might want to consider turning your favorite at-home pastime into a business, and potentially a major revenue stream. With people stuck at home for months on end looking for something creative to do or something interesting to buy, the arts and crafts industry has exploded since the start of the pandemic. In 2020 alone, the revenue of the leading online arts and crafts marketplace Etsy more than doubled, to $1.72 billion. That means right now is a great time to start your own craft business, provided people with wonderful products and ride this wave to prosperity.
You'll be your own boss, working at home at times that are best for you. You'll be able to embrace and express your creativity, producing goods that could be sold around the world. But you will need to decide which products to focus on. This could be anything from crocheted blankets and clay jewelry to embroidered handkerchiefs and knit hats. Whatever you choose, be sure to research what's already out there and offer a unique twist on existing products. Building a strong brand will be key to the success of your craft business.
11. Dog Breeding
Puppies are undeniably cute, and with hard work, preparation and planning, you could be breeding dogs and enjoying endless quality time with cute and cuddly pups. Many people are very particular about their pets, and willing to spend hundreds of dollars on the right dog. That's why dog breeding is a $2 billion industry, which highlights the opportunity in this market.
If you're thinking of starting a dog breeding business, there are a few things to consider. First, if you don't have adequate space in your home, you'll need to rent out a space, preferably with room to run for the canines. Next, you should decide which breed to focus on — Labradors, Golden Retrievers, French Bulldogs and German Shepherds are among the most popular, while ChowChows and Rottweilers are among the most expensive.
The next step is to create an attractive website, and don't forget to include great photos of your dogs, which you should also share on social media sites like Instagram or Facebook. Few will be able to resist.
12. Grocery Delivery
Global online grocery delivery sales have grown more than 30% since the start of the pandemic, and this stellar performance is expected to continue through 2024. With online grocery shopping, consumers no longer have to queue in supermarkets. They simply browse through the app, check out, and wait for their goods to arrive at their door.
If you're thinking of starting a grocery delivery business, now's the time to do it. You have at least three options: operate your own delivery service, work with a franchise, or sign up with an established retailer. Consider carefully the pros and cons of each option before deciding on which business model to choose. Assess the competition as well and identify possible clients if you're going to give it a go on your own. Whatever your decision is, plenty of opportunities await.
13. Convenience Store
If you're looking for a business that can provide a steady source of income, then consider a convenience store. There are more than 148,000 convenience stores across the US, mostly located in gas stations.
You'll need to make a significant investment and find a good location for your store. But before you get started, it's important to decide on your format. Will you stick to the traditional format of convenience stores offering the usual fast moving merchandise, or will you go for an expanded store that will also feature a bakeshop, deli, or pharmacy?
You'll also need to comply with regulatory requirements, especially if you're selling alcoholic beverages. With a good business plan, your convenience store can be very rewarding.
14. Cargo Van Delivery
Thanks to the increasing popularity of online shopping and the corresponding need for last-mile delivery services, a cargo van delivery business holds a lot of potential. The retail e-commerce market in the US is anticipated to continue growing rapidly and exceed $1.3 trillion in value by 2025. If you have a cargo van, you can take advantage of this stellar market by starting your own cargo delivery business.
There are many ways to start. Aside from a van, it would be wise to invest in the tools and equipment needed to secure your cargo as well as load or unload this safely. You also need to comply with applicable laws as well as licensing and insurance requirements. Since you'll be competing with several established brands, it is important to differentiate your business. For example, you can offer several options like door-to-door delivery or same-day delivery services. With a lot of hard work and a good marketing strategy, you can start your business successfully.
15. Hookah Lounge
A hookah lounge is an establishment, often a coffee shop, where people smoke flavored tobacco from a hookah pipe. Starting a hookah lounge can provide you with a steady source of income. According to the American Lung Association, 2.6 million American adults used hookah, water pipes, or pipes in 2017.
Before you open your hookah lounge, you need to know that hookah tobacco is covered by FDA regulations. Some localities have imposed restrictions on the sale of flavored tobacco products but many cities that prohibit cigarette smoking in bars have also granted exemptions for hookah use. It's a good idea to check the regulatory policies in your locality.
It's also important to understand that hookah smoke has been found to contain toxic substances and is associated with health risks similar to cigarette smoking such as heart disease, pulmonary diseases, and cancer. It's wise to evaluate the pros and cons thoroughly as well as create a comprehensive business plan before you proceed.
16. Personal Driver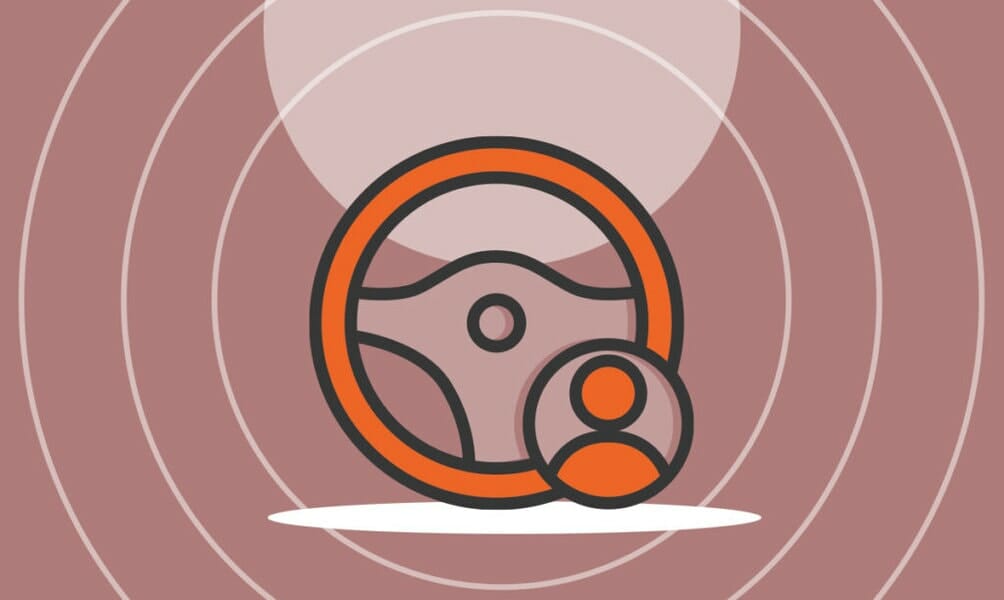 Some people hate waiting in line for a taxi or spending $40 on an Uber ride across town. Well, there's a new trend that's convenient for anyone who wants it: personal driver services. Demand for professional drivers is increasing as more people realize the advantages of a stress-free and seamless commute. More than 30,000 jobs for taxi drivers and chauffeurs, including personal drivers, are expected to be created per year through 2024 in the US.
In order to start your own personal driver business, you need to have a standard or commercial driver's license. Check with your local authorities whether you need both. Some states may also require personal drivers to undergo training on safety regulations, navigation skills and customer service skills before they can accept clients. You should know the direct routes to hotels, convention centers, restaurants, airports and other landmarks. If you're familiar with the streets in your city or state, then your personal driver business would have greater chances of success.
17. Pet Transport
Are you an animal lover with a truck or van? Starting a pet transport business might be the perfect opportunity for you. This business provides services to pet owners who need to relocate, travel long distances with their pets, or acquire pets from another state or country. In the US, the pet transportation services industry is estimated to be worth $2 billion and expected to grow at a fast pace through 2026 as more people travel and consumer spending increases.
You can start small by transporting dogs and cats between breeders and clients. When you're ready, you can advance to transporting dogs and cats for animal shelters or veterinarians. As your business grows, you can expand your services to include international transport. It is important to make sure that the animals are safe and handled with care during travel. You might also want to consider joining an international network of pet relocation specialists so your business can be recognized as trained and qualified to provide expert pet transport services.
18. Barber Shop
Are you looking for a profitable business? Consider starting a barber shop. A barber earns at least $35,000 per year, according to the US Bureau of Labor Statistics. You're not likely to run out of clients because millions of Americans regularly get a haircut. According to a study by Modern Salon Media, about half of American men are likely to get their hair cut every four weeks.
Before you get started, you'll need to get a barber license to be able to cut hair for money. The rules vary from state to state, but generally, a barber must complete a barber program or undergo apprenticeship, pass the licensure examination, and be at least 16 years old. Most states also require candidates to either complete high school or pass the GED.
Once you hurdle these and other requirements, it's a good idea to set up your shop in an area with high foot traffic. With careful planning and effective marketing, your business can be profitable.
19. Logistics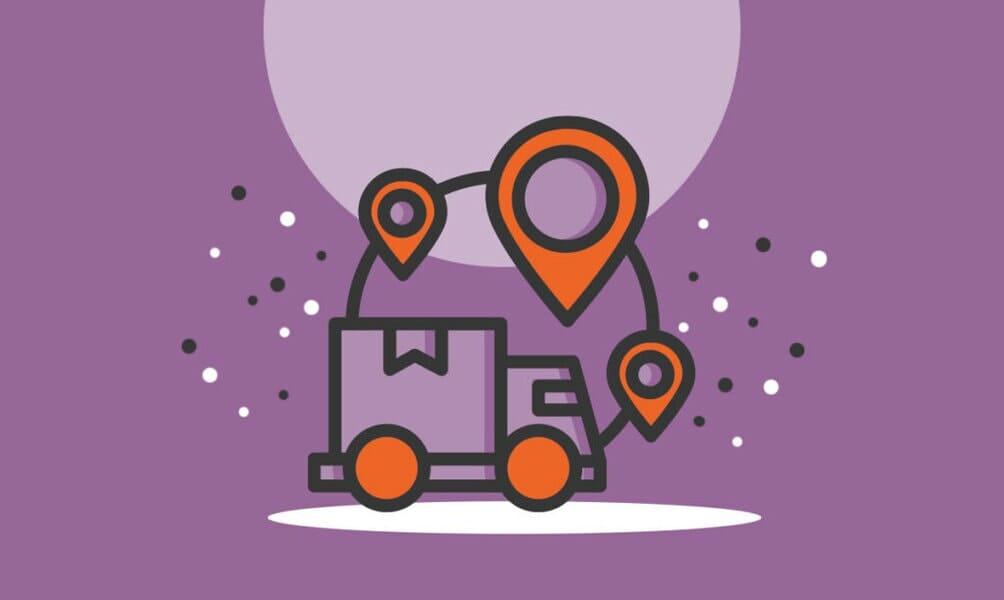 In five years, the global logistics market is expected to reach nearly $13 trillion on the back of rapidly growing e-commerce. Logistics companies transport cargoes by air, land and sea, then schedule delivery to end-consumers. Think you want a piece of the action? That's great! Logistics is a vital industry, and there's plenty of room for new players. But how do you start a logistics business?
First, gather all the information you can about the industry and your target market. This will give you an idea about what specific services you can offer, where you should set up your office or hub, how much you should charge, and how much you should set aside for operational expenses. You'll also need to find enough capital and check out any licensing and other requirements. How and where to find clients? This is where networking and having an efficient marketing strategy come in.
20. Gutter Cleaning
You probably don't think about it much, but demand for gutter cleaning services has increased as more people have stayed home the last few years. The US gutter services industry has grown steadily and is expected to earn more than $700 million in 2022.
There are many ways to start a gutter cleaning business. You'll need some money upfront for buying cleaning supplies and tools. Before you launch your business, though, research the market and see what other gutter cleaning services providers are offering and what their rates are. You can differentiate your business by offering services using environmentally-friendly cleaning products and automated solutions.
Once you've decided on your niche market, start selling your services on social media channels like Facebook and Instagram, or seek referrals. Offer discounts to attract clients and provide additional services like painting over graffiti, or snow shoveling in the winter. Starting your own business can be a daunting task. But with a bit of research and planning, it can be an incredibly rewarding experience.
21. Sanitation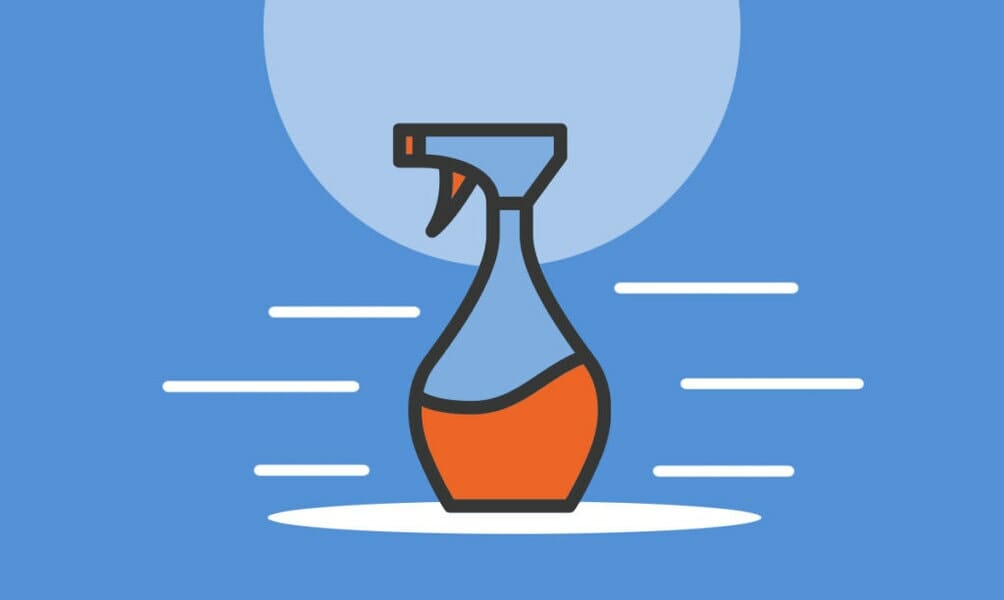 Are you passionate about keeping things clean? If so, starting a sanitation business may be the perfect fit for you! Sanitation businesses can be extremely profitable and generate a lot of repeat customers. The commercial cleaning and sanitation services market in the US is valued at close to $60 billion. It is expected to grow steadily in the next five years amid an increased demand due to health concerns.
A sanitation business can provide cleaning, sanitation and other janitorial services for residential and commercial clients. You will need to identify your target market and focus on developing a niche after complying with the legal and regulatory requirements. To stay ahead of the competition, it is important to keep track of the latest market trends. For example, there is an increasing preference for the use of sustainable cleaning products. You will also need to be aware of garbage disposal, recycling and other related topics before getting started with your own sanitation business.
22. Pool Cleaning
Pool cleaning might not sound very glamorous, but it's honest work that pays well. Best of all, as pools have become less expensive in recent years, they have also become more popular, which means demand for pool technicians is at an all-time high.
Of course, pool maintenance involves a lot more than cleaning. The trouble could be anything from a leaky skimmer or malfunctioning pump to an algae bloom or clogged pipes. There's tons of pool-related servicing to be done.
It helps to live in an area with a lot of pools, and somewhere that's warm year-round, like Florida or Arizona. You'll need to get all the appropriate equipment, from filters to cleaning chemicals, brushes, hoses, buckets, nets and more. Finally, enroll yourself in a two-day course to be trained and certified as a pool cleaning technician. All this done, start offering your services online while you build your website With a bit of luck, you'l soon be sitting by the pool yourself, enjoying all the profits.
23. Dog Kennel
Do you love dogs and have lots of space in your yard? If so, you might think about starting a dog kennel business. Dog kennels are an $8 billion US industry these days, and the kennels themselves are often like pet hotels, with additional services including regular exercise, grooming, training, and more. Maybe it's time to turn your backyard into a kennel and transform your passion for animals into a profitable business.
If you're to do it at home, you can still open a kennel. You'll just need to find a good space nearby, one that's far enough from residences that they don't deal with the noise and smell. You'll likely need to invest a good amount of money to build the kennel itself. Next, you should reach out to dog owners in your area and ask for their thoughts about local kennels, and what services they're missing. You might be able to find a market gap you could fill and quickly gain a bunch of reliable customers. But keep in mind, you'll need to make sure their doggies love you too!
24. Pack and Ship
Thanks to a thriving online shopping industry, the pack and ship business is growing fast. If you've been looking for a way to tap the opportunities created by online shopping, a pack and ship business might be the perfect fit. Packing and shipping service franchises in the US are valued at around $2 billion in 2022 and are expected to post steady growth in the coming years.
The easiest way to start your pack and ship business is to acquire a franchise and take advantage of an established brand's marketing tools and competitive rates. You can also start from scratch and try to gain a competitive edge by offering additional services. Packing and shipping businesses provide parcel packing and shipping services. Some also establish a business center and provide mailbox rental, other mail services and office support services. There's no doubt about it – starting your own pack and ship business is a lot of hard work. But with the right planning and execution, it can be an incredibly rewarding venture.
25. Coffee Roasting
Is there anything better than the smell of freshly roasted coffee beans? You could be taking in that smell all the time, and making a good living, with your own coffee roasting business. Coffee is consumed around the world, and thanks to gourmet cafes like Starbucks, these days people are willing to spend to get their daily fix.
Getting started is probably not as hard as you might think. The crucial first step is finding a great source for your green coffee beans. This can be a challenge, as you do not want to sacrifice taste for sustainability. You want your beans to be farmed and sold under fair trade principles. And finally, they should be rare enough so that everybody clamors for your beans because they can't find them anywhere else. Once you've found a source that checks all these boxes, your coffee roasting business will be on the fast track to success!
26. Etsy Store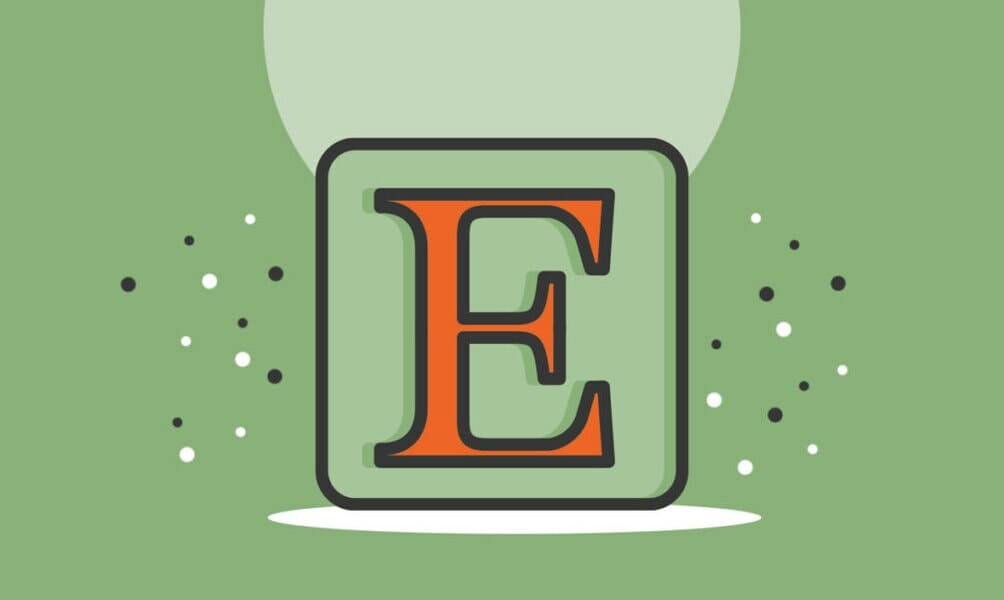 Ever since the pandemic forced everybody to stay at home, millions of people have tapped into their arts and crafts skills, driving a massive boom in handmade goods. The online marketplace Etsy has been the main beneficiary: its revenue doubled in 2020 alone, to more than $1.72 billion.
If you have a hobby or craft skill — such as sewing, crochet, vinyl cutting, jewelry-making, woodworking, or screen printing — you could start your own Etsy business and give people fun products while doing what you love and making good money! What's wrong with that? 
You'll also be able to work from home, and work the hours you choose. One good way to get started is to visit Etsy and review the product offerings looking for a market gap in your area of expertise. Once you've found your niche, you'll be on the online highway to success!
27. Music Production
If you're passionate about making music, why not consider starting your own music business? Music helped a lot of people shake off the blues and cope with the pandemic. As millions of people turned to music, the music industry soared to new heights and broke sales records. In the US, the industry earned nearly $15 billion in 2021, its highest annual revenues in history.
Starting a music business can be a fun and rewarding experience, but it's important to determine what kind of music you will focus on. Artists can make money by selling their music, using social media, or creating branded content for clients. But first, you will need to build up an audience. Be creative and think of ways to attract a large following in social media and get them to view your videos. You'll be competing with BTS but with some patience and hard work, it can be done!
28. Pet Store
With people stuck at home during the pandemic, the number of pet owners skyrocketed. Over the past decade, Americans' spending on pets has more than doubled to $110 billion, and pet stores, also growing quickly, represent about a fifth of that total. If you love animals, you could start a pet store, give lots of cuddly cuties new homes and help people better take care of their pets, all while making a good living.
Of course, you'll need to decide which pets you'll offer and how broad your variety of products will be, from food to toys and accessories. Another crucial step will be ensuring you meet all regulations and obtain all the required licenses and permits required for pet sales. Starting a pet store is not easy, but it's far from impossible. With a bit of luck and determination, you can start your own and ride Americans' love of animals to prosperity.
29. Flooring Business
Are you looking to start your own business? Consider tapping into the growing home improvement and construction industries by starting a flooring business. Demand for flooring is on the rise because of a surge in home repairs and renovations during the pandemic. Among the popular flooring materials in the US are hardwood and engineered wood, ceramic tiles, and vinyl tiles. 
The wood flooring market in North America, which includes the US, was estimated to be worth $5 billion in 2019 while revenue from ceramic tiles surpassed $20 billion in 2020. Both are expected to grow steadily through 2027, with ceramic tiles growing at a faster rate of more than 5 percent.
Before you get started, it's important to know that the US strictly enforces a law that prohibits illegal logging and sale of illegally harvested forest products like timber. You'll also need to adhere to the standards for ceramic tiles in the US. Once your business is legally compliant, it's to your advantage to come up with an effective marketing strategy to promote your flooring business.
Comments