Back to Business Ideas Categories
16 Street Food Business Ideas
Written by: Carolyn Young
Carolyn Young is a business writer who focuses on entrepreneurial concepts and the business formation. She has over 25 years of experience in business roles, and has authored several entrepreneurship textbooks.
Edited by: David Lepeska
David has been writing and learning about business, finance and globalization for a quarter-century, starting with a small New York consulting firm in the 1990s.
Updated on October 2, 2023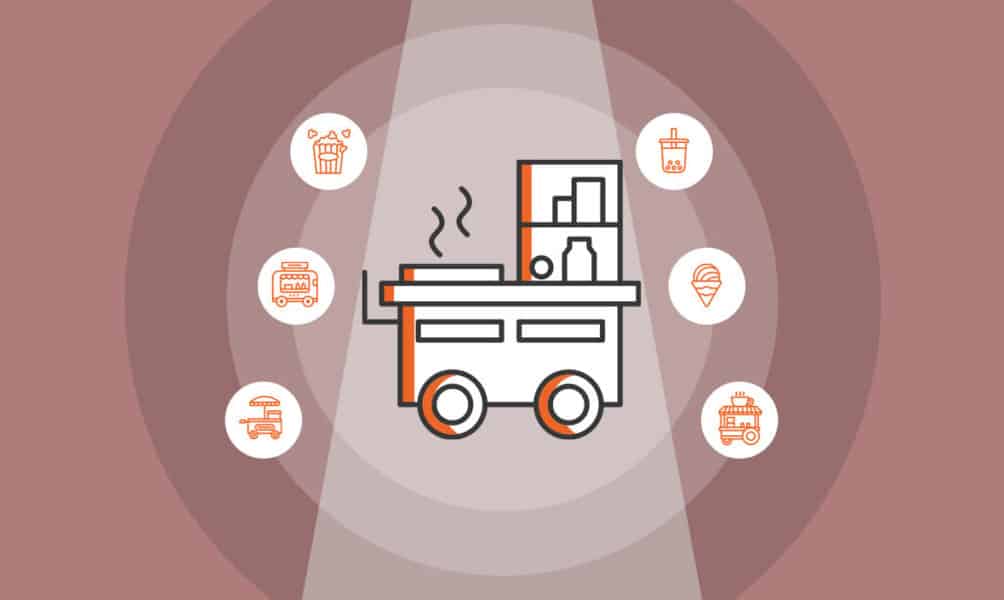 16 Street Food Business Ideas
Food Truck
Food Cart
Hot Dog Cart
Coffee Cart
Snow Cone Business
Boba Tea
Coffee Shop
Popcorn Cart
Pizza Shop
Juice Bar
Cupcake Business
Smoothie Bar
Pop-Up Restaurant
Loaded Tea Shop
Lemonade Stand
Fast Food
Hot dogs, pizza, snow cones and bubble tea are among Americans' favorite street foods, which are quicker and more affordable than restaurant food and more convenient for people on the go.
US street venders earn some $2 billion a year, and that number's growing as the economy recovers and picks up steam. If you're thinking of getting in on this mobile food craze, you might just be a sharp entrepreneur. Check out our list of exciting street food business ideas and start driving toward success!
1. Food Truck
Who doesn't love food trucks? They seem to be everywhere these days, at parks and street fairs, music festivals, beaches, private parties and community events. Industry revenue in the US tripled in the years before Covid-19, and now food trucks are coming back strong as the pandemic recedes. As a result, now's a great time to start your own food truck and provide your community with delicious meals while grabbing a share of this growing market.
The first step, of course, will be settling on a menu. The possibilities are endless, from burritos to barbecue, from burgers to sausages, and from smoothies and milkshakes to pad thai and pizza. You could even go seasonal and offer frozen desserts in summer and gourmet soups in winter, and be able to draw a crowd year-round. The next major hurdle will be acquiring the necessary licenses and permits, which are absolutely crucial for any food-related business.
Last but not least, you will need the food truck itself. It's sure to be a significant investment, but you might be able to find a reasonably priced used truck to keep costs low. With a little luck, soon enough you'll be up and running and making a nice return on that investment.
2. Food Cart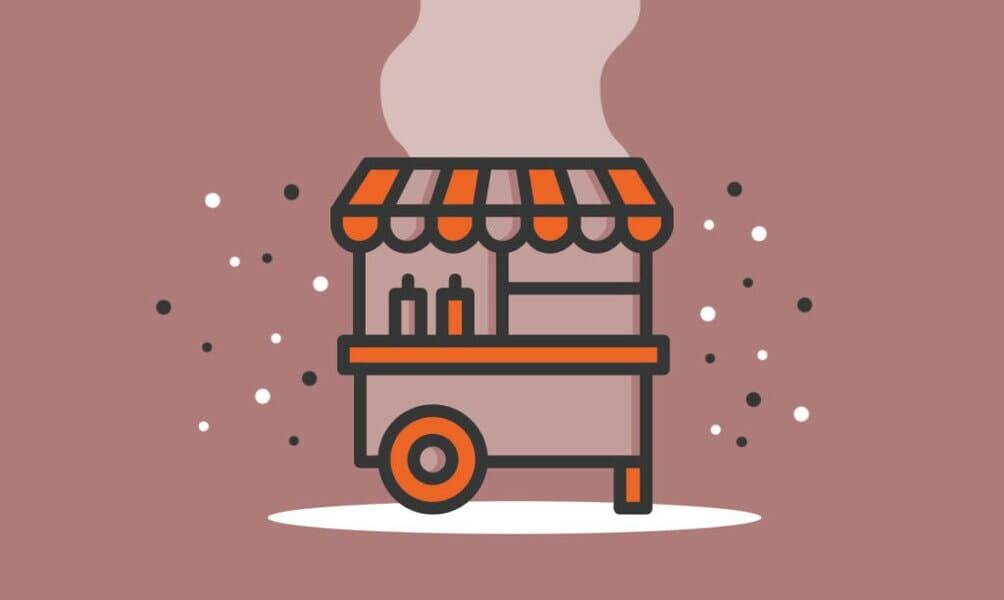 Do you love food, and being your own boss? Food trucks and carts represent one of the US' fastest-growing industries, tripling in size over the past decade. As the pandemic recedes, people are again getting out more and the industry is expecting to expand further in the years ahead. If you have some kitchen skills and enjoy meeting new people, you could start your own food cart business and make good money while providing tasty treats to people on the go.
It won't be as easy as turning on the oven. First, you'll need to get a sturdy cart with refrigeration. Next, you'll need to decide what will be on the menu. The best approach is to keep it simple and focus on one item, or one group of items. For instance you might offer hotdogs, brats and Italian sausage, or tamales, tacos and burritos, or chicken and pork curry. Once you've made a big batch of your dishes, stock up your cart and head to the park on a lovely afternoon.
As long as your culinary creations are quality, the customers will start lining up — and you'll soon be moving up to a food truck, and from there to your very own restaurant!
3. Hot Dog Cart
In summertime, Americans consume more than 800 hot dogs per second. That's a lot of dogs! Even so, the market is expected to continue to grow as more Americans show a preference for high-protein foods and manufacturers offer more enticing reduced-fat and vegan options. If you're looking for a new venture, consider a hot dog cart.
Setting up this business may look easy, but you will have to comply with permit and license requirements, acquire the necessary equipment, find suppliers, and decide on your product line. Competition will be tough as there are countless hot dog carts across the country so it's to your advantage to find a good location with high foot traffic and promote your business aggressively.
Once you've established your brand, customers should be lining up to buy your hot dogs. What are you waiting for? Get yourself a cart and take a bite out of this huge market.
4. Coffee Cart
More than six in 10 Americans drink coffee everyday and the average coffee drinker consumes more than three daily cups. That's why the US is home to more than 37,000 coffee shops and the industry was valued at more than $80 billion before the pandemic. Now that it's receding coffee is bouncing back big-time.
If you're looking to start a coffee cart business, it's a good idea to research the market first and brace yourself for tough competition. It's important to come up with a good business plan to have a clear idea of how you can compete with highly popular coffee shop brands like Starbucks. While complying with the legal requirements, you should invest in coffee making equipment and find reliable suppliers of coffee beans and other supplies. With creative marketing and a lot of hard work, you'll be able to make big profits from your coffee cart business.
5. Snow Cone Business
What's more refreshing than a tasty snow cone on a hot summer day? Snow cones, also known as shaved ice, are cups of finely crushed ice lathered in flavored syrup. They're sold in parks, along the street and at big events, and popular among all ages. Considering there's always demand for it, starting a snow cone business can be financially rewarding for you.
Before you get started, you need to understand that competition is tough. Snow cones have leveled up from being sold in stalls and are now being offered in restaurants and bars. Many versions have also been introduced, some with local ingredients while others contain a splash of liquor. To compete you'll need to innovate and come up with unique, appealing flavors. If you play your cards right, your snow cone business can provide you with a steady source of income.
6. Boba Tea
Coffee, tea or boba tea? Boba tea, also known as bubble tea or milk tea, is increasingly popular among younger consumers. This cold Taiwanese drink is made by blending tea with milk, adding tapioca or boba pearls, and shaking vigorously. The US boba tea market is worth about $1 billion and still growing, so starting your own boba tea business could be a great idea.
Of course, you'll need to comply with regulatory requirements. On top of FDA regulations, there may be other federal, state and local requirements to meet. Be sure to check before you launch your business.
You'll also need to choose a good location for your boba tea shop, one with high foot traffic or close to your target market. With a reliable supplier and an excellent marketing strategy, you'll soon be bubbling up some serious success!
7. Coffee Shop
Nearly 200 million Americans drink coffee every day, which is why you'll find a coffee shop or cafe on just about every street. Coffee shops took a hit during the pandemic, but now they're on the rebound and expect steady growth in the years ahead. You could take advantage of this trend by starting your own coffee shop and providing a pick-me-up to countless people everyday while making a good living.
Of course, opening a coffee shop will take some real work. The best coffee shops offer excellent pastries and other foods, and create a comfortable atmosphere for people to linger and enjoy. So you'll need to make smart choices in terms of your product offerings, furniture and overall design, as well as your location. You'll also want to be careful in choosing your coffee source, to make sure it's eco-friendly and fair trade. But if you're passionate about coffee and have the drive to see your business succeed, it can be an incredibly rewarding and profitable experience.
8. Popcorn Cart
Who doesn't love popcorn? It's popular among eaters of all ages, and fairly simple to make, which means it could be a great business idea. The US popcorn market expects strong 5% annual growth through 2026, so this is the perfect time to get started.
You might want to choose a niche market first and decide between microwave popcorn, ready-to-eat popcorn, kernels, or all of these. It's to your advantage to scope out the market and identify your distribution channels. You can buy wholesale and resell by supplying supermarkets and convenience stores. Other options are to market your products online, or invest in equipment and set up your own ready-to-eat popcorn stall. You will need to check out permit requirements, and other local and state regulations. It's also a good idea to draw up a marketing plan and use social media to succeed.
9. Pizza Shop
If you're like most people, pizza is one of your favorite foods. You can either go to the nearest pizza restaurant, or you can just open an app and order. Better yet, you can fix one yourself, get creative with your toppings, or even start a business! In the US, the pizza industry is worth nearly $54 billion and growing, so right now is a good time to take a bite of this mouthwatering pie.
But first you'll need to learn the basics of starting a pizza business, from licensing and permits to branding and marketing. It's also important to study the competition — find out how many restaurants are already doing business in the area, what kind of pizza they're making, and how they're promoting their brand. Choosing the right location is critical. You have to be where your target market is. Once you hurdle these, you'll be well on your way to success!
10. Juice Bar
Americans have in recent years become more concerned about the dangers of soft drinks and artificial sweeteners. This is good news for the $25 billion juice industry, which is projected to see steady growth in the years ahead. If you're thinking of starting your own juice business, now is a good time to get in on the action. You could help people live healthier lives while being your own boss and generating a strong and steady income.
You could even work out of your home and operate a mobile juice cart, stationing yourself at parks, local fairs and festivals and major events, and offering special deals. The first key step, after getting a cart or renting out a storefront, will be getting all the appropriate licenses and permits required for food-related businesses. Once that's taken care of you'll need to develop a strong menu of fresh juices and appealing juice combinations, such as berry mango ginger or raspberry lemonade.
You might consider operating fully from home by selling bottled juices rather than fresh-squeezed. But keep in mind, bottling juices is more expensive due to all the materials and packaging. Either way, it's probably best to start small and grow your business as you build your reputation as the juice king, or queen!
11. Cupcake Business
The great cupcake boom is here! Cupcakeries, or bakeries that specialize in cupcakes, are popping up on every major shopping artery, while reality shows like Cupcake Wars draw massive viewership numbers. The $43 billion global cake industry is expected to see steady growth through 2027, which means now is the perfect time to get in the kitchen and start whipping up your next batch.
If you have legit baking skills, you could start your own cupcake business and ride this wave to success while bringing smiles to countless faces. There will be a good deal of work involved. You'll need to decide which sort of cupcakes to make, though at the start it might be best to specialize in the cupcakes you make best and then expand the choices as you grow. The next stop will be renting out an appealing shop space, or a commercial kitchen, if you decide to sell online rather than direct.
Finally, be sure to get all necessary licenses and permits, as the last thing you want is for your food business to be shut down just as you're starting to draw the cupcake crowds.
12. Smoothie Bar
Do you love smoothies? If so, you're not alone. Eating healthier is a key part of the current American fitness craze, and for millions of people that means smoothies. They work as breakfast, snack, dessert or even a lunch alternative, and can be made with everything from almond milk and yogurt to ice cream, pineapple and cucumbers (though not all together!). The industry is worth $2.5 billion and expects to see strong growth in the years ahead. So if you enjoy whipping up healthy treats, you could start your own smoothie business and put smiles on countless faces while making good money.
Beyond creating a unique and appealing menu, one key hurdle will be finding a great location for your smoothie shop. It needs to have steady foot and car traffic, or you won't do much business. It also needs to be affordable or you won't make any profits. One option is to rent a food truck and start out with a mobile smoothie business, then use that to build a reputation and save money for your smoothie shop — which will hopefully be the first of many.
13. Pop-Up Restaurant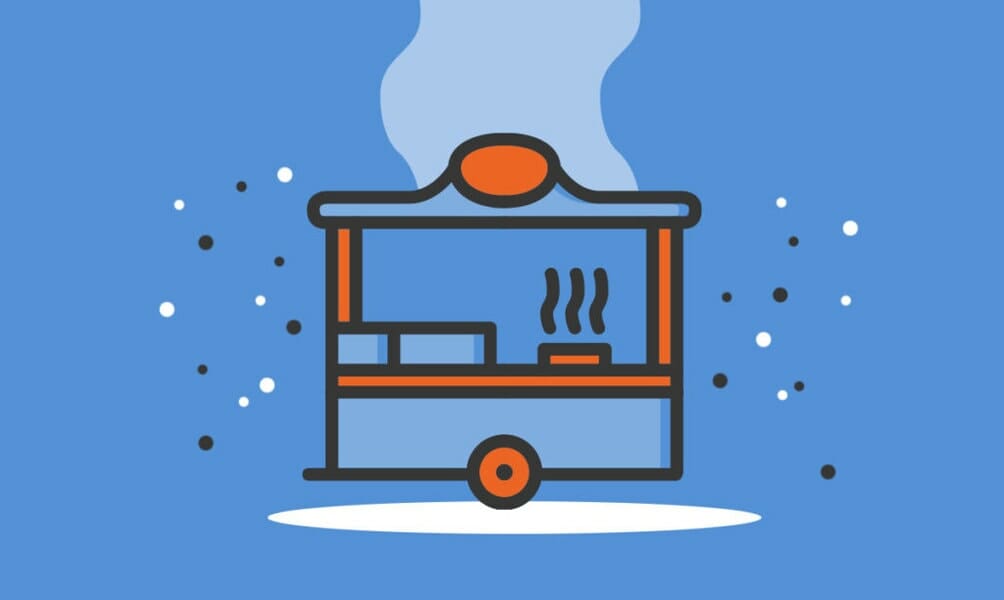 A pop-up restaurant is a short-term dining experience in a temporary, often unique location. The concept should be distinctive and appealing, featuring a specific type of cuisine or dining format to attract and engage diners. The choice of location should align with the restaurant's theme, be accessible, and comply with all necessary health and safety regulations.
The sourcing of food and staffing is critical, ensuring that the ingredients and personnel align with and can execute your concept. After these elements are set up, effective marketing via various channels like social media and local press is key to drive customer interest. Lastly, efficient operation and management of the pop-up from setup to cleanup is crucial, alongside collecting feedback to refine future endeavors. Always ensure compliance with local laws and regulations throughout the process.
14. Loaded Tea Shop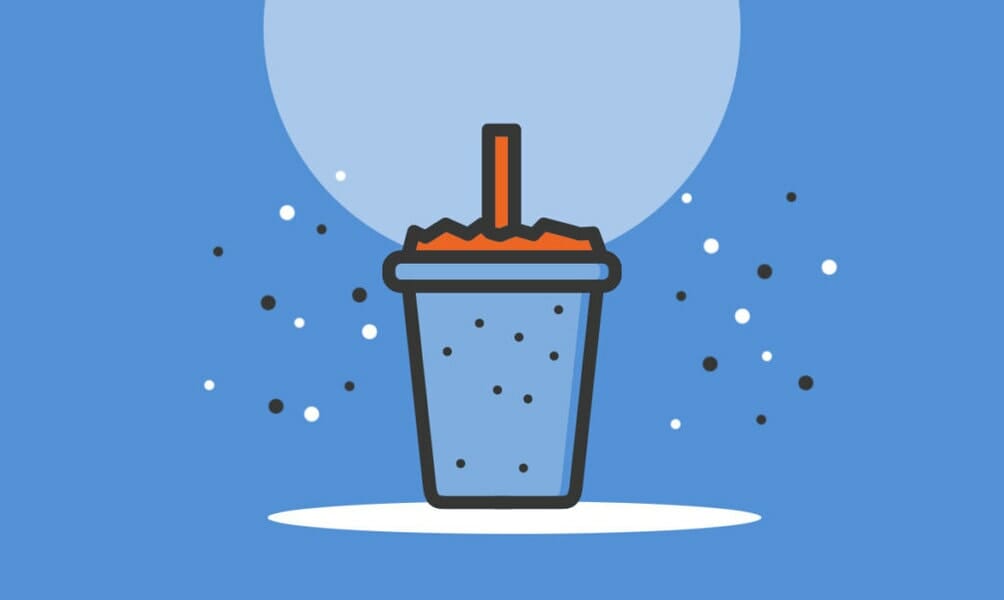 Starting a loaded tea shop as a street food business involves selling ready-to-drink teas loaded with a variety of flavors, nutritional elements, and sometimes energy-boosting ingredients. To begin, you'll need a clear business plan detailing your concept, the types of loaded teas you'll offer, target market, and estimated startup and operational costs. Depending on local regulations, you might operate from a fixed kiosk, a food truck, or a cart. The location is vital, and high foot-traffic areas such as near office buildings, parks, or universities are often ideal for attracting customers.
In the second phase, acquire the necessary permits and licenses to sell food and drinks in your chosen location. Equipment will include containers for brewing and storing tea, a refrigeration unit, dispensers, and possibly a portable sink if required by local health codes. Then, source quality ingredients to create your teas, focusing on taste, nutritional value, and visual appeal. With teas ready, market your shop using local advertising and social media. Provide excellent customer service and keep the menu fresh and exciting, potentially offering seasonal flavors or "tea of the day" specials to keep customers engaged.
15. Lemonade Stand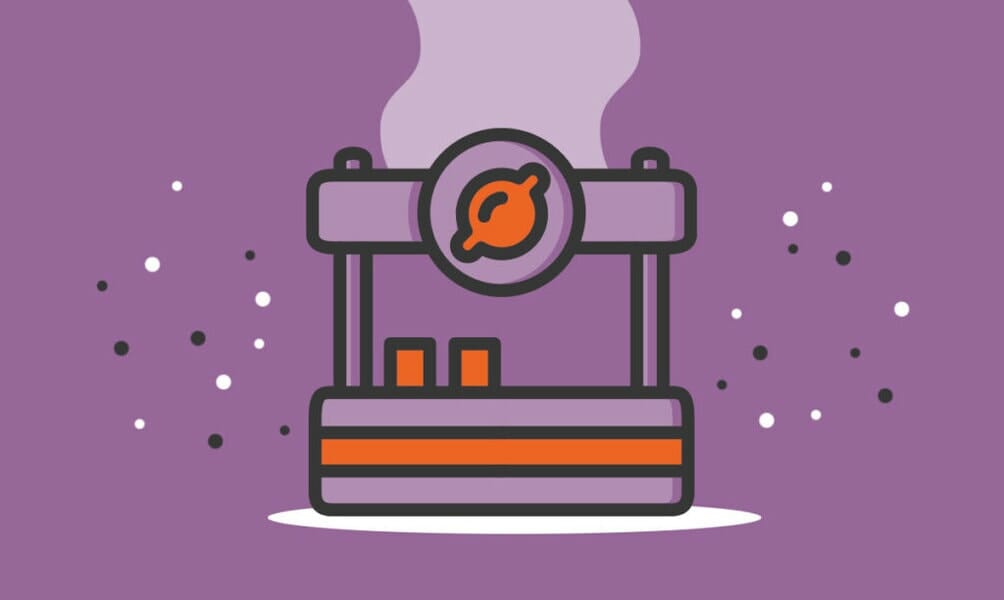 Starting a lemonade stand can be an exciting and profitable venture in the realm of street food businesses. With its simplicity and timeless appeal, a lemonade stand can attract thirsty customers and bring a refreshing touch to a bustling street corner.
To begin, gather the necessary supplies such as a portable stand, a cooler for ice, fresh lemons, sugar, and cups. Set up your stand in a high-traffic area, preferably near parks, beaches, or local events. Offer a variety of flavors such as classic lemonade, strawberry lemonade, or even lavender-infused lemonade to cater to diverse tastes. Ensure your ingredients are of high quality and emphasize the use of fresh, locally sourced lemons to enhance the appeal.
Consider implementing eye-catching signage and a welcoming atmosphere to draw attention to your stand. Promote your lemonade stand through social media, flyers, or word-of-mouth to reach a wider audience. Provide excellent customer service and engage with patrons, as positive experiences can lead to loyal customers and positive reviews. Keep your pricing competitive and offer bundled deals or loyalty programs to encourage repeat business.
As your lemonade stand gains popularity, consider expanding to other locations or exploring additional beverage options. With dedication, creativity, and a thirst-quenching product, your lemonade stand can become a flourishing street food business.
16. Fast Food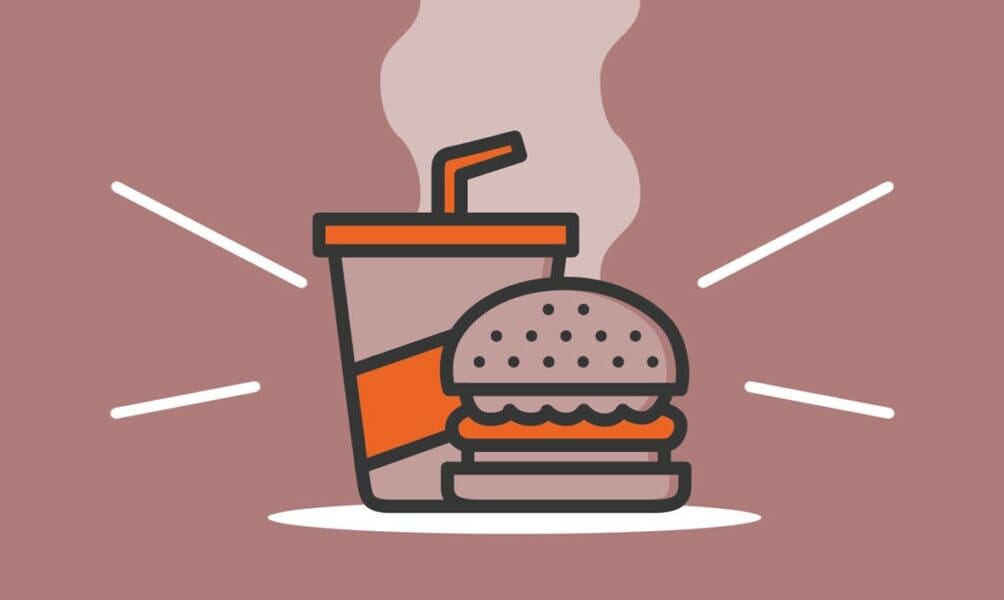 The allure of street food has transcended cultures and continents, and starting a fast food restaurant as a street food venture taps into this global fascination. Street food encapsulates the essence of local flavors, often offering a culinary experience that's authentic, affordable, and quick. By fusing the accessibility of fast food with the charm of street-side dining, entrepreneurs can create a business model that caters to both locals and tourists seeking genuine, on-the-go meals. The casual ambiance, coupled with the allure of freshly prepared dishes, often becomes a draw, making it a lucrative avenue for those venturing into the food industry.
However, starting a street food-based fast food restaurant comes with its own set of challenges and considerations. Location remains paramount; high-footfall areas like markets, busy streets, or near office complexes can ensure a steady stream of customers. Adherence to health and safety regulations is crucial, as public perception of cleanliness can make or break the business. Entrepreneurs must be prepared for unpredictable weather conditions, which can impact daily operations.
Yet, with the right approach, including a standout menu and consistent service quality, a street food fast food restaurant can establish itself as a beloved local hotspot, offering a unique blend of convenience and culinary delight.
Comments