Back to Business Ideas Categories
36 Business Ideas for Single Moms
Written by: Carolyn Young
Carolyn Young is a business writer who focuses on entrepreneurial concepts and the business formation. She has over 25 years of experience in business roles, and has authored several entrepreneurship textbooks.
Edited by: David Lepeska
David has been writing and learning about business, finance and globalization for a quarter-century, starting with a small New York consulting firm in the 1990s.
Updated on May 19, 2023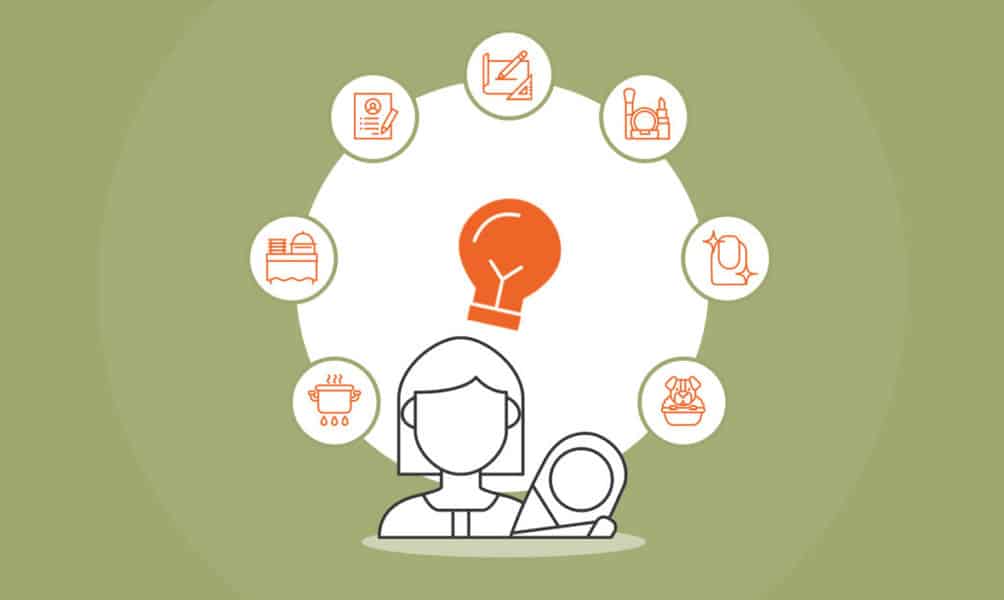 36 Business Ideas for Single Moms
Dog Daycare
Tutoring
Catering
Web Design
Photography
Virtual Assistant
Interior Design
Makeup
Nail Salon
Laundry Business
Freelance Writing
Graphic Design
Dog Grooming
Craft Business
Party Planning
Cooking Class
Daycare Business
Babysitting
Wedding Planning
Massage Business
Cupcake Business
Yoga Studio
Cake Business
Resume Writing
Gift Basket
Dance Studio
Copywriting
Bracelet Business
Personal Shopper
Sewing Business
Gift Wrapping
Grocery Delivery
Concierge Business
Nutrition Business
Translation Business
Carpet Cleaning
Raising kids is tough. Doing it alone is even tougher, but even single moms should be able to pursue their passion and carve a successful career while raising children.
You could get into tutoring, freelance writing or consulting, blogging, travel bookings, baking, handcrafts and much more. Check out our list of brilliant single mom business ideas and see which one works best for you.
1. Dog Daycare
Dogs get lonely and bored too. That's why many pet owners opt for daycare services instead of leaving their dogs alone at home. At a dog daycare, dogs are able to stay physically active and engaged, rather than lazing about. If you love dogs, starting a doggie daycare can be a fun and profitable venture. The dog daycare industry in the US is worth more than $4 billion a year and still growing.
You can start by converting an idle space in your home into a dog daycare center. Besides registering your business, it's to your advantage to research the market and find out what services other dog daycares are offering. Most dog daycare businesses also provide grooming services while some offer veterinary services. It's important to be innovative and come up with unique offerings like interactive activities and outdoor pet runs to set your business apart. Once you implement your marketing plan, your dog daycare business is expected to get off the ground.
2. Tutoring
Do you have an area of academic expertise? Maybe you're great at math, deeply familiar with science, or obsessed with language and literature. Even if you're not a subject expert, but simply good with children, now's a great time to consider starting a tutoring business.
The industry took a hit during the pandemic, but now many tutors are embracing virtual instruction and tutoring is expected to see steady growth in the years ahead. As a result, you're now able to run a tutoring business from home, all while helping children learn and making a good living.
Starting a tutoring business is not terribly complicated. If you have teaching experience or some proof of your expertise, you mainly need a good computer and you can start offering your services on a variety of online platforms, like ClubZ or eTutorWorld. With a bit of marketing on social media, you should be able to attract a few clients and start building your tutoring empire.
3. Catering
Do you have great culinary skills? Now is a great time to start a catering business and share your tasty creations with the world. The industry is seeing strong growth as the pandemic recedes and more and more people plan major events, like weddings and corporate affairs.
The crucial first step will be nailing down an initial menu. Do you favor traditional American dishes? Are you obsessed with Italian? Or maybe Mexican, Thai or Middle Eastern food is more your thing. Once you decide, fill out the menu with appetizer options, second courses, soups and salads, and a selection of entrees and desserts. And don't forget Americans' dietary issues — be sure to include low-fat, gluten-free, vegetarian and vegan options.
Next you'll want to nail down your product offerings. For example, some caterers today are providing box lunches for in-office events. You should also consider embracing technology, as today's top event planners often use apps to book the best caterers. Lastly, it's crucial that you acquire all the necessary licenses and permits, as food businesses are strictly regulated.
Now you're ready to get in the kitchen and start making a lot of smiling faces, and a lot of money.
4. Web Design
Do you know of any legit business that doesn't have a website? That's right — in today's digital world, businesses need to have a decent website if they expect to be taken seriously. That's why web design is a $40 billion industry that's seeing steady growth as new business creation peaks. All those new companies need websites, which means now is a great time to start designing a bright future.
First, if you're not already an established web designer, you will need a bit of training. But there are many helpful options out there, including online educational platforms that offer subscriptions that allow you to take as many classes as you want. Alternatively, many universities offer affordable website design certification courses. Once that's sorted, the next crucial step will be building your own website, which has to be fantastic or nobody will trust your skills.
With some quality social media marketing, you should be able to rope in a client or two. Impress them and you'll be on the road to design success.
5. Photography
Are you an amateur photographer who loves snapping great images? Photography in the US is an $11 billion industry expected to see steady growth in the coming years, so now would be a great time to stretch your entrepreneurial wings and give it a shot. You could start your photography business from home and give the world beautiful photos while also making a good living.
A crucial step will be finding your photographic niche. There's a wide array of subjects to choose from. You could focus on personal portraits, fashion and culture photography, news and celebrities, or travel, nature and wildlife. Assuming you already have a professional-level camera, you'll just need some great editing software and to build a website showing off your portfolio and listing your prices and services. With a bit of talent and determination, you could be snapping your way to success in no time!
6. Virtual Assistant
The job didn't even exist 20 years ago, but now, thanks to new technologies and the sharp increase in remote work during the pandemic, the virtual assistant industry is set to be worth more than $4 billion by 2025. That means now is a fantastic time to start your own virtual assistant business.
To be clear, we're talking about a human, not a digital or AI-powered, assistant, who provides administrative, technical, and creative services to clients remotely, via the internet. If you have a strong business skillset, you can get started with a minimal investment and run the company out of your own home while serving clients anywhere in the world. You could also add more skills over time, increasing your revenue streams and the rates you're able to charge.
With hard work and a bit of luck, you'll soon be helping businesses run more smoothly and efficiently while making good money for yourself.
7. Interior Design
Who doesn't want their home to be as welcoming and comfortable as possible? Especially in this pandemic era, it's no surprise that the US $17 billion interior design industry is seeing strong and steady growth. Now is a great time to start an interior design business and help people feel more at ease in their home. It doesn't require much investment and you can run your business from home, when you're not off visiting clients, that is.
Of course, it won't be as easy as snapping your fingers. It helps to have a degree if you want to become an interior designer, but it's not absolutely required. What is needed is a strong sense of style and a feel for feng shui. Beyond that, you'll need some good design software and a professional-looking website. You'll also need a savvy marketing campaign — maybe focused on TikTok and Instagram? — to stand out in an increasingly competitive market.
If you're able to entice just a few clients and do a fantastic job with their spaces, soon enough, everybody will be telling you, "Mi casa es su casa".
8. Makeup
Four in 10 Americans under 60 years old wear makeup every day, according to a 2017 survey. The number is probably higher now as more men, perhaps inspired by K-pop idols, are also wearing makeup even if it's just a bit of concealer or foundation.
So if you've been considering starting a makeup business, now is the time to do it. This type of business can be fun and rewarding. You will not only be making some cash, but you will also be helping your clients improve their looks and boost their self-confidence.
If you're coming up with your own product line, you will need to strictly follow Food and Drug Administration regulations. The rules make sure that any cosmetics sold in the market are not adulterated or misbranded. Your products must also meet ingredient labeling requirements. An easier way to start a makeup business is by being a distributor of established brands. With careful planning and aggressive marketing, your makeup business can be a success.
9. Nail Salon
Do you have a knack for new nail designs? If so, you could turn your hobby into a business and help people feel better about their appearance while making a good living. You could either run a mobile salon and make house calls for busy professionals, or set up your own shop and pamper customers with manicures, pedicures, sculpted nails, and more.
You'll need to be a hands-on person comfortable spending time with other people, because nail services can't be provided remotely. It's important to have a positive presence and some degree of creativity, if you want your nail designs and customer service to ensure customer loyalty and referrals. Your main target market will be women, and you could choose to go after younger women with bold, inventive designs or focus on older professional women with high-end pampering.
Whichever route you choose, if you really nail it you could be a major success, as the industry expects steady growth in the years ahead.
10. Laundry Business
Doing the wash is a dirty job, but somebody's gotta do it! That's why laundry is a billion-dollar industry in the US, because there will always be clothes that need cleaning and people who don't want to deal with it. You can get in on the action by starting your own laundry business. Best of all, with the latest technologies, you can keep tabs on your machines via mobile app and keep your hands clean as you watch the money roll in.
Significant investment will be required, to buy at least a dozen machines and rent out a good-sized space in a high-traffic location. The next step will be to determine your services, whether you want to be a self-service-only laundry or offer drop-off services as well. You could also make an even larger investment and offer high-end dry cleaning. Whichever route you choose, your chances are good, as US laundromats have an impressive 95% success rate.
11. Freelance Writing
In this age of social media and digital marketing, opportunities abound for skilled writers who can connect to any audience. In the US, employment of writers and authors is projected to grow nearly 10% per year through 2030. If you're looking to capitalize on your writing skills and creativity, you might want to consider setting up a freelance writing business. You could write or ghostwrite for magazines, books, blogs, organizations, academics and corporate clients.
It won't be easy, though. You would be competing with millions of writers on known freelancing platforms so you'd have to work first at establishing your brand as a writer. Create a blog or a website, set up an account on social media and networking platforms, and connect with other writers to find your first client. It would take a lot of hard work, patience and dedication for you to succeed. But once you start to find some clients, you can expect to land more contracts.
12. Graphic Design
Strong graphic design is a crucial element of nearly every business's branding and marketing strategy, which is why it's always in great demand. After years of steady growth, the US graphic design industry is worth nearly $14 billion and offers real opportunity for the bold entrepreneur. You could start your own graphic design business from home and work with clients around the world, generating good money and turning your creative passion into a successful career.
You will, however, need to have a strong creative streak and some skill and experience with graphic design software and tools. If you don't have a related degree, you could brush up on your graphic design skills by taking courses at an online platform like Udemy. Next, it's a good idea to research the market, see what sort of graphic design is trending lately, and keep an eye out for a market gap that might fit your skillset.
Understanding and clarifying what you will offer, which businesses you are targeting and how you'll stand out from the competition will be crucial elements to your success.
13. Dog Grooming
Many dog owners consider their pets their children and would spare no expense to pamper them. This is driving rapid growth in the pet care industry. If you love dogs and are looking to tap into this lucrative market, then consider starting a dog grooming business.
Dog grooming is part of the US pet grooming and boarding industry, which is valued at almost $9 billion in 2022. The market grew steadily, although marginally, in the pre-pandemic years and surged when more people adopted pets to cope with the pandemic lockdowns.
Before you launch your business, it's important to learn dog grooming skills, such as cleaning, styling, and identifying any potential health issues. You can take a dog grooming course, which often comes with an apprenticeship program. When you're ready, you can start running your business from home to keep your startup costs to a minimum. But it's to your advantage to come up with a creative marketing strategy and set aside funds to implement this in order to find clients. Good luck!
14. Craft Business
Do you have a creative hobby? If it involves some sort of craft, you might want to consider turning your favorite at-home pastime into a business, and potentially a major revenue stream. With people stuck at home for months on end looking for something creative to do or something interesting to buy, the arts and crafts industry has exploded since the start of the pandemic. In 2020 alone, the revenue of the leading online arts and crafts marketplace Etsy more than doubled, to $1.72 billion. That means right now is a great time to start your own craft business, provided people with wonderful products and ride this wave to prosperity.
You'll be your own boss, working at home at times that are best for you. You'll be able to embrace and express your creativity, producing goods that could be sold around the world. But you will need to decide which products to focus on. This could be anything from crocheted blankets and clay jewelry to embroidered handkerchiefs and knit hats. Whatever you choose, be sure to research what's already out there and offer a unique twist on existing products. Building a strong brand will be key to the success of your craft business.
15. Party Planning
Ready for good times? As the pandemic recedes, parties are coming back, big time. The US party and event planning industry is worth more than $3 billion and growing as more and more people plan the big blow-outs they've been delaying for so long. Graduation parties, weddings, bachelor and bachelorette parties, birthday bashes and much more. If you're well organized and know how to have a good time, you could start your own party planning business and ride this wave to a major payday.
With minimal investment, you can run your business from home to keep costs low, and charge 15-20 percent of the total budget for the event. The biggest hurdle will be getting those first few clients, and for that you'll probably want to set up an appealing website and launch a strong marketing and promotional campaign. Once you're able to provide those early customers with excellent service and unforgettable gatherings, you might want to start partying yourself, to celebrate your future success.
16. Cooking Class
Are you a skilled cook? You could start a cooking class business and help others do wonders in the kitchen while earning some cash. The US cooking class industry is worth $2 billion and rebounding strongly from the pandemic slump. Globally, the industry is expected to expand 450% by 2029, driven by demand from Generation Z and millennials.
Before you launch your business, it's important to obtain relevant certifications to increase your value as a brand. If you conduct classes online, you can set up a studio in your kitchen but you'll need tools and equipment. You'll also need a high-resolution camera, microphone, lighting equipment, fast internet connection, and live streaming software if you're doing it in real time. Keep in mind that you'll be competing with culinary schools, so it's a good idea to get creative with your marketing. With careful planning and some market research, you can achieve success with your cooking class business.
17. Daycare Business
Do you love spending time with young children? If so, a daycare business could be the perfect venture. Busy parents often need childcare services while at work, so you would be providing a crucial service while spending your day with toddlers and making a decent living.
You'll need to acquire daycare certification, which usually entails at least two years caring for children. You'll also need to find a good-sized space, preferably in a residential area with minimal competition. And you should outfit it with lots of toys, drawing materials, high chairs, cribs, and more, and get yourself some good insurance, because little kids tend to find trouble.
Once all that's done, you'll just need an appealing website and a decent marketing campaign, and you'll be off and running.
18. Babysitting
If you think babysitting is just for teenage girls, think again. It's a chance to make good money while making a real difference — helping out families in need and shaping and caring for young minds. It can also be a lot of fun! What could be better than that?
Childcare is a growing industry that offers a variety of opportunities for the entrepreneur. You could babysit in your free time to add another income stream, or you could go full-time and launch a babysitting business that offers all-day care and nannying. Your first step should be to register with your local government as a provider of childcare services, and once that's done nail down your service offerings and prices and start your marketing.
You could reach out to friends, family, acquaintances and work colleagues, making clear your reliability and availability. Once you've gotten a client or two, jump on social media and start hyping your babysitting skills on Instagram, Facebook, Twitter and beyond. You could soon have so many customers you'll have to turn some away! That's the best kind of business problem.
19. Wedding Planning
Who doesn't love a big wonderful wedding? Of course, everything has to be absolutely perfect, which is why so many Americans choose to hire a wedding planner. Wedding planning is a nearly $900 million industry in the US, and poised to do well as many couples are finally able to put their long-delayed nuptials on the calendar. If you're well organized and enjoy making grand plans, you could start your own wedding planning business and create magical memories for countless couples and their loved ones while grabbing a share of this major market.
The first decision is to choose what type of wedding planning you'd like to offer: full-service, partial service, or event coordination. Full-service planners take care of absolutely everything, from the flowers to the table placements and even the weather (they wish!). Partial service planners provide assistance with key aspects of the wedding, such as outfits or location, and event coordinators just keep an eye on the details for couples who've done most of their own planning. You might want to offer all three services, and optimize your chance of success!
20. Massage Business
Do you have strong hands and a knack for helping people relax? If so, you might think about starting your own mobile massage business, making house calls to reduce people's stress and anxiety during these tense times. People want convenience and are willing to pay a bit more for a service that comes to them, on their time, so there's good money to be made in mobile massage. As the pandemic recedes, massage is coming back strong and you could ride that wave to success, and maybe even open your own spa some day.
If you're not already, you will need to get trained and certified as a massage therapist, which most states require. But this can be done in just a few months, often for a reasonable price at a local community college. Once you're certified and have chosen your specialty, you'll just need a reliable vehicle, a massage table and some other supplies and you'll be ready to start taking on clients, reducing their stress and filling up your bank account!
21. Cupcake Business
The great cupcake boom is here! Cupcakeries, or bakeries that specialize in cupcakes, are popping up on every major shopping artery, while reality shows like Cupcake Wars draw massive viewership numbers. The $43 billion global cake industry is expected to see steady growth through 2027, which means now is the perfect time to get in the kitchen and start whipping up your next batch.
There will be a good deal of work involved. You'll need to decide which sort of cupcakes to make, though at the start it might be best to specialize in the cupcakes you make best and then expand the choices as you grow. The next stop will be renting out an appealing shop space, or a commercial kitchen, if you decide to sell online rather than direct. Finally, be sure to get all necessary licenses and permits, as the last thing you want is for your food business to be shut down just as starting to draw the cupcake crowds.
22. Yoga Studio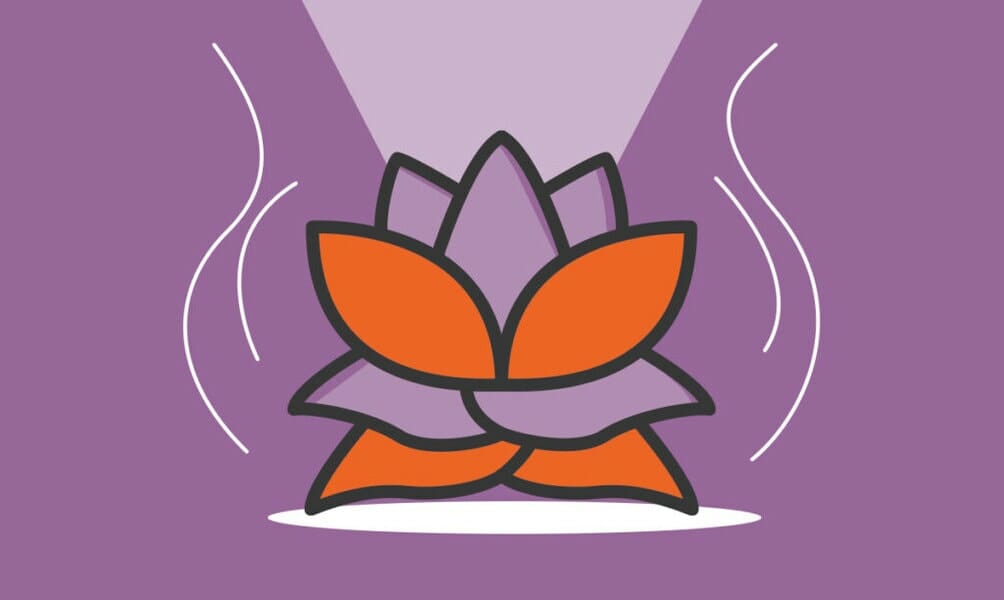 Are you wild about yoga? You can share your passion with others, help countless people feel stronger and healthier, and make good money with your own yoga business. More than 55 million Americans practice yoga as of 2020, and the number is still growing as indicated by a steady increase in yoga studios. Yoga is an ancient form of exercise that has been known to improve strength, flexibility and balance. Its meditation and breathing exercises promote relaxation and well-being.
Before you get started, decide on a business model first. Will you buy a franchise or develop your own brand? Franchising tends to be easier as you'll be promoting an established brand. But if you wish to build your own, you'll need to study other yoga studios in your area are and come up with something innovative to stand out. You'll want to draw up a good marketing strategy to promote your business and find a good location with high foot traffic.
23. Cake Business
Nearly six out of 10 Americans eat dessert at least once a week, and cakes are among the favorites. Cake consumption is growing steadily in the US despite the increasing preference for healthy food. Folks with a sweet tooth always find an excuse to indulge! If you're great at baking, starting a cake business might be the right entrepreneurial choice.
This type of business can be run from home, minimizing overhead. Once you've registered your business, you should find a reliable supplier of ingredients and supplies. Besides offering unique cake designs, you could also offer gluten-free and sugar-free cakes to cater to all kinds of customers. Keep yourself updated with the latest market trends and consider coming up with cakes in a box or tin can cakes. A cake business requires a lot of creativity, hard work and an effective marketing plan.
24. Resume Writing
You might be surprised to hear it, considering the popularity of networking platforms like LinkedIn, but resume writing is still big business. Countless college graduates and established professionals remain unwilling or unable to create an appealing resume and are willing to pay good money — up to $300 or more — for a quality CV. If you're a perfectionist with strong writing skills, you could start your own resume writing business and help people find the jobs of their dreams while helping yourself find some serious success.
You could start by reviewing some of the countless free online resume writing courses and brushing up your skills. Then you could reach out to a few friends and acquaintances and offer your resume writing services for free, or at a steep discount. Then, assuming you deliver quality work, they'll provide you with testimonials and positive reviews and you'll be on your way. Just be sure to keep your rates reasonable at the start, then you can increase as you build your brand, establish a reputation and add more and more skills.
25. Gift Basket
It's hard to go wrong with a gift basket of wine, fruits, food, or flowers, whether it's for family, friends, or colleagues. It's an excellent choice if you don't know what the recipient likes or if you're sending to multiple recipients.
The versatility of gift baskets has kept demand high over the years, especially from the corporate sector. The US corporate gift market is predicted to cross $300 billion in revenue by 2024. If you have a creative streak, why not grab this opportunity and start a gift basket business? It's a great way to use your skill and imagination to create gifts people will love.
Before you get started, choose a niche and craft your marketing strategy. Having a strong online presence is crucial to your success, so it's a good idea to start developing your website and social media accounts as soon as you decide on your branding strategy. Of course, it's important to make your business legally compliant so you need to work on your regulatory requirements as well.
26. Dance Studio
If you have some dance skills and studio space, you could start your own dance studio and earn good money while teaching the basics of ballroom, jazz, hip-hop, or Kpop dance. There are nearly 70,000 dance studios across the country and the number is expected to rise more than 3% annually in the coming years.
Before you open your studio, it's a good idea to scope out the market and come up with offerings that stand out. Keep in mind that you'll be competing with other studios in your area and online dance classes. Being up to date with the latest trends in dance can give you a competitive edge. It's also important to map out a business plan that will employ both traditional and digital marketing strategies to bring in the clients. With these in place, you can start bopping to the top!
27. Copywriting
Can you whip up a compelling article while under pressure? If so, you may want to consider starting a copywriting business. Copywriting can be lucrative and rewarding, and it's an ideal business for entrepreneurs who are creative and have a strong command of the English language. Demand for copywriters is high as their services are considered essential in marketing and advertising. More than 15,000 job openings for writers, including copywriters, are expected each year through 2030 in the US.
The biggest barrier to entry is finding clients, but it shouldn't be difficult. Consider building your personal brand on social media by using captivating headers with great text and visuals, regularly sharing content, and keeping your posts positive and engaging. If you want to work with more than one client at a time, start by building your client list and your portfolio before taking on new projects. With a lot of creativity, you're ready to begin your copywriting business.
28. Bracelet Business
Bracelets are among the trendiest pieces of jewelry. They can be created from a wide range of materials, from rubber and wood to beads and precious metals. They can be fancy or casual, and they can be decorated with charms and gemstones. If you're fond of designing bracelets, then consider starting a bracelet business.
A huge market awaits you as people have been wearing bracelets and other pieces of jewelry for ages to enhance their style, attract positive energy, and symbolize relationships. The jewelry industry in the US earned $58 billion in 2021 and it's not showing any signs of slowing.
You can start by designing a few bracelets and showing them to friends and family members who might be interested. It is important to come up with unique designs to set your brand apart from the competition. It's also a good idea to know the different kinds of bracelets. Once you come up with a good marketing plan, you're ready to start your bracelet business.
29. Personal Shopper
A surge in online shopping has opened plenty of opportunities for personal shoppers. At Walmart, for example, the number of personal shoppers has more than doubled. If you've mastered shopping, you might want to grab this opportunity to start a personal shopper business.
Personal shoppers make money by shopping for other people. They usually shop for clothing and accessories, although they can also shop for groceries and other essentials. In the US, there are more than 33,000 personal shoppers and the number is increasing.
Before you get started, it's important to assess your shopping skills, such as putting outfits together that look great, negotiating for the best prices, keeping track of sales and discounts, and more. It's to your advantage to identify your target market. Some personal shoppers provide services directly to their clients while others work for stylists, shops, or supermarkets. More Americans are turning to personal shoppers for their needs, so now is a great time to brush up on your shopping skills and go pro.
30. Sewing Business
With so many ready to wear clothes available in the market, you'd think a sewing business would no longer be viable. But US cut and sew apparel manufacturing industry has grown steadily the last few years. The market was worth $2 billion in 2021 and is bouncing back as consumer confidence improves.
When starting a sewing business, keep in mind that there are a lot of sewing ideas and services that you can offer. You could provide alteration services, or hold sewing lessons. Besides the usual pieces of clothing, you can also make pet clothes and accessories, or some home decor. It's important to register your business first and comply with all regulatory requirements. Once you've hurdled that, you should go online and harness your digital marketing skills to promote your business. With the right skills and hard work, you'll be making money fast from your sewing business.
31. Gift Wrapping
It's hard to match the excitement of a present wrapped in colorful paper and ribbons. If you're looking for a profitable venture that will make customers feel good, starting a gift wrapping business is a strong option. The market value of gift wrapping products in the US is expected to double to $7 billion by 2025 as people increasingly spend on gifts throughout the year.
To get started, you have to decide whether to just provide gift wrapping services at home or set up a shop. You will need to unleash your creativity to be able to offer unique gift wrapping ideas. Keep up with the latest trends and techniques to stay relevant and differentiate yourself in the market. It's also important to stock up on wrapping materials and tools to make sure you can deliver what your customers want. With retailers constantly thinking about ways to make each day special, there will always be someone who will need your gift wrapping skills.
32. Grocery Delivery
Global online grocery delivery sales have grown almost 30% since the pandemic began and this expansion is expected to continue through 2024. With online grocery shopping, consumers no longer have to spend time queuing in supermarkets. They simply browse through a retailer's website or app, shop and check out, pay for the items online, and have these delivered right to their doorstep.
If you're thinking of starting a grocery delivery business, now's the time. You have at least three options: operate your own delivery service, work with a franchise, or sign up with an established retailer. Consider carefully the pros and cons of each option before deciding on which business model to choose. Assess the competition as well and identify possible clients if you're going to give it a go on your own. Whatever your decision is, plenty of opportunities await.
33. Concierge Business
Many top-ranking corporate executives, celebrities and other VIPs increasingly outsource routine and time-consuming tasks to concierge services providers. As economies recover from the coronavirus pandemic, busy work schedules resume and disposable incomes improve. These drive demand for concierge services, which are expected to see steady 5% annual growth through 2025. So why not start your own concierge business?
A concierge runs errands, books hotel and restaurant reservations, arranges transport, and performs administrative functions. Which of these services will you offer? Or maybe all of them?
Determine your capabilities and identify your niche market. You don't need hefty investments to start and you can choose whether to set up an office or go digital. Focus on providing exceptional services and you'll find it easier to find clients, gain their loyalty and grow your business.
34. Nutrition Business
Obsessed with counting calories? If so, a nutrition business might be perfect for you. Nearly 6,000 dietitians and nutritionists are needed each year through 2030 in hospitals, nursing homes, clinics, and government offices across the US. Globally, the billion-dollar human nutrition market is expected to continue growing due to rising health awareness among consumers and the surging demand for dietary supplements.
If you've been thinking about starting your own nutrition business, there are several ways to do it. You may provide outsourced services to hospitals and nursing homes, or set up your own nutrition center and be your own boss. You just need to check out the licensing requirements and government regulations before you start operating. Pick a niche and stick to it, whether it's dietary supplements, food and beverages, or infant nutrition. If you're passionate about what you do and dedicated to helping others achieve their nutritional and other health goals, you'll find your nutrition business fulfilling and financially rewarding at the same time.
35. Translation Business
Demand for translation services is expected to grow as more companies seek to increase their share of the global market. In the US, more than 10,000 new jobs for interpreters and translators are expected each year through 2030. They translate documents, localize websites, and interpret speech from one language to another, including sign language. If you're thinking about starting a translation business, you're not alone. But if you have the skills and the right talents and tools, you could edge out the competition.
In this internet age, finding translators who can work remotely across the globe has become easier. Promoting diversity among your staff could also be good for your business because you'll be able to offer translation services for more languages. Do the paperwork to register your business, keep yourself updated with the latest technologies, promote your services, and you should be able to gain traction as soon as you start operating.
36. Carpet Cleaning
It's inevitable that carpets get dirty, which helps explain why carpet cleaning is a $5 billion industry in the US. It's also seeing sharp growth these days, thanks to greater concerns about cleanliness and sanitization as a result of the pandemic. This means now is a great time to start a carpet cleaning business, help people live healthier cleaner lives and ride the wave to success.
Getting started is not as difficult as you might think. You'll need cleaning equipment and a vehicle in which to transport it from job to job. You'll also need to acquire the relevant licenses and permits. Once all that's done you can offer your services at online platforms and start marketing your new business. If you use the latest cleaning solutions, which are safe and environmentally-friendly, and promote this aspect of your business, you'll likely be cleaning up — literally and figuratively — in no time.