Back to Business Ideas Categories
15 Best Design Business Ideas
Written by: Esther Strauss
Esther is a business strategist with over 20 years of experience as an entrepreneur, executive, educator, and management advisor.
Edited by: David Lepeska
David has been writing and learning about business, finance and globalization for a quarter-century, starting with a small New York consulting firm in the 1990s.
Updated on October 2, 2023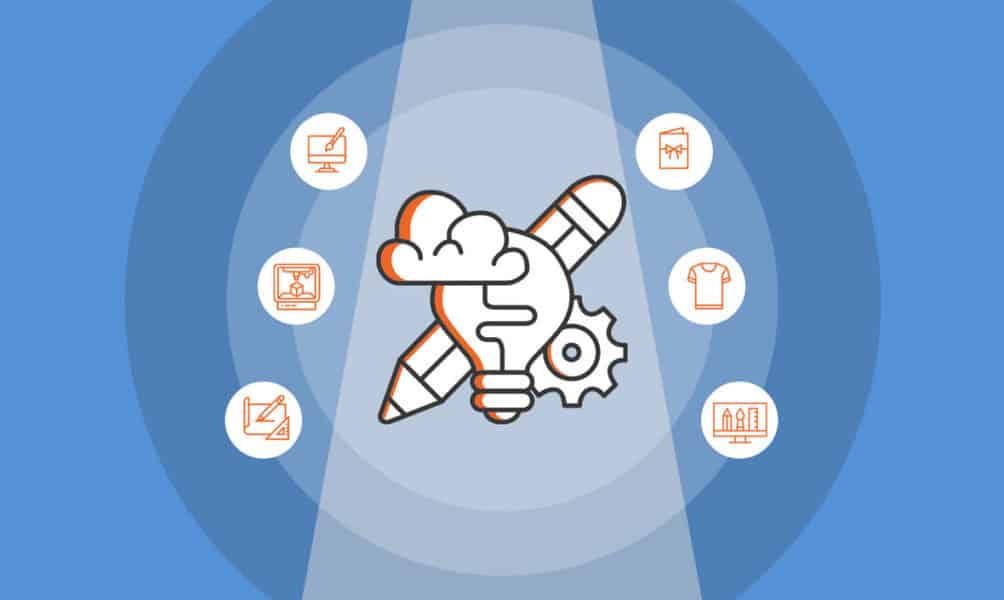 15 Best Design Business Ideas
Graphic Design
Web Design
Interior Design
Advertising Agency
Fashion Design
Greeting Card Design
Jewelry Design
Etsy Store
Shirt Printing
3D Printing
Mug Printing
Videography
Painting Business
Resin Art
Glitter Business
The importance of design cannot be overemphasized. A good design clearly conveys the message, simplifies navigation and enhances accessibility of a website, boosts a product, encourages customer loyalty, and eventually increases sales. Simply put, design can make or break a brand.
If you have the right skills and training, you could earn some cash by doing graphics design and web design gigs. With your creative streak, you could look into starting your own jewelry or resin art business. There are more design business ideas on our list below. Check them out.
1. Graphic Design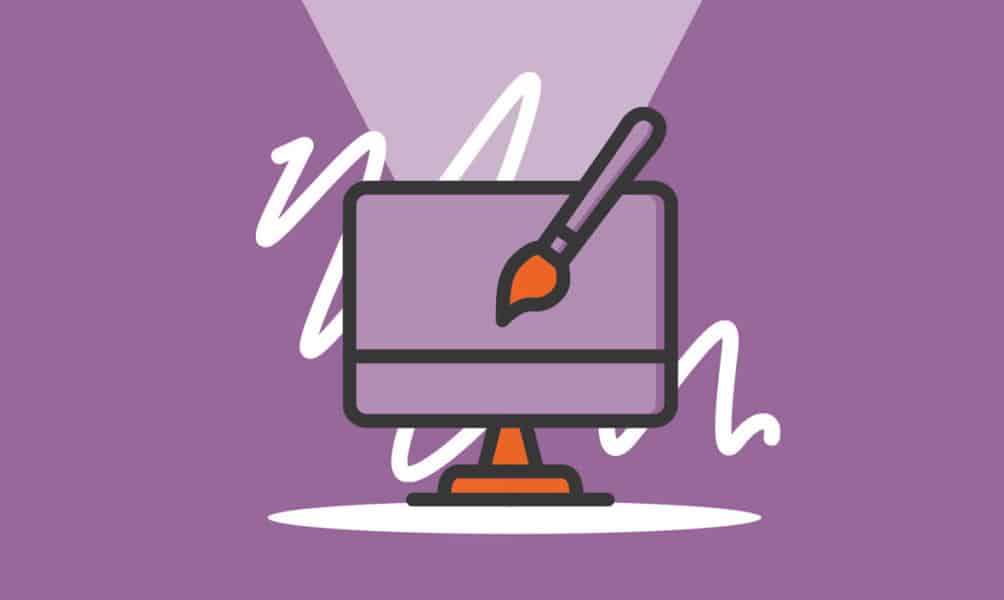 Strong graphic design is a crucial element of nearly every business's branding and marketing strategy, which is why it's always in great demand. After years of steady growth, the US graphic design industry is worth nearly $14 billion and offers real opportunity for the bold entrepreneur. You could start your own graphic design business from home and work with clients around the world, generating good money and turning your creative passion into a successful career. 
You will, however, need to have a strong creative streak and some skill and experience with graphic design software and tools. If you don't have a related degree, you could brush up on your graphic design skills by taking courses at an online platform like Udemy. Next, it's a good idea to research the market, see what sort of graphic design is trending lately, and keep an eye out for a market gap that might fit your skillset.
Understanding and clarifying what you will offer, which businesses you are targeting and how you'll stand out from the competition will be crucial elements to your success.
2. Web Design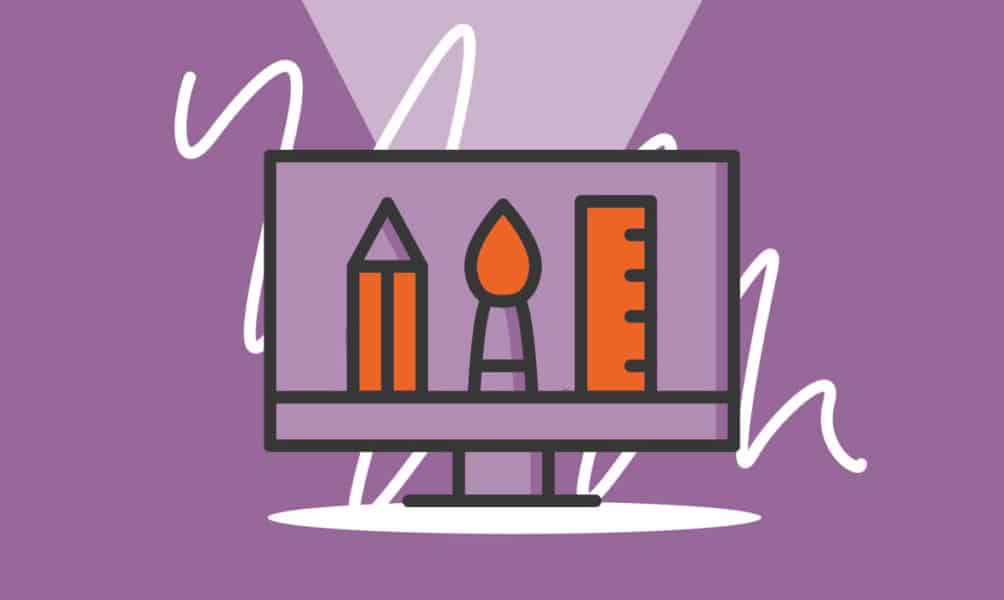 Do you know of any legit business that doesn't have a website? That's right — in today's digital world, businesses need to have a decent website if they expect to be taken seriously. That's why web design is a $40 billion industry that's seeing steady growth as the number of new US businesses hits record highs. All those new companies will need websites, which means right now is a great time to start your own webflow design business and design a bright future.
First, if you're not already an established graphic designer, you will need a bit of training. But there are many helpful options out there, including online educational platforms that offer subscriptions that allow you to take as many classes as you want. Alternatively, many universities offer affordable website design certification courses. Once that's sorted, the next crucial step will be building your own website, which has to be fantastic or nobody will trust your skills.
With some quality social media marketing, you should be able to rope in a client or two. Impress them and you'll be on the road to design success.
3. Interior Design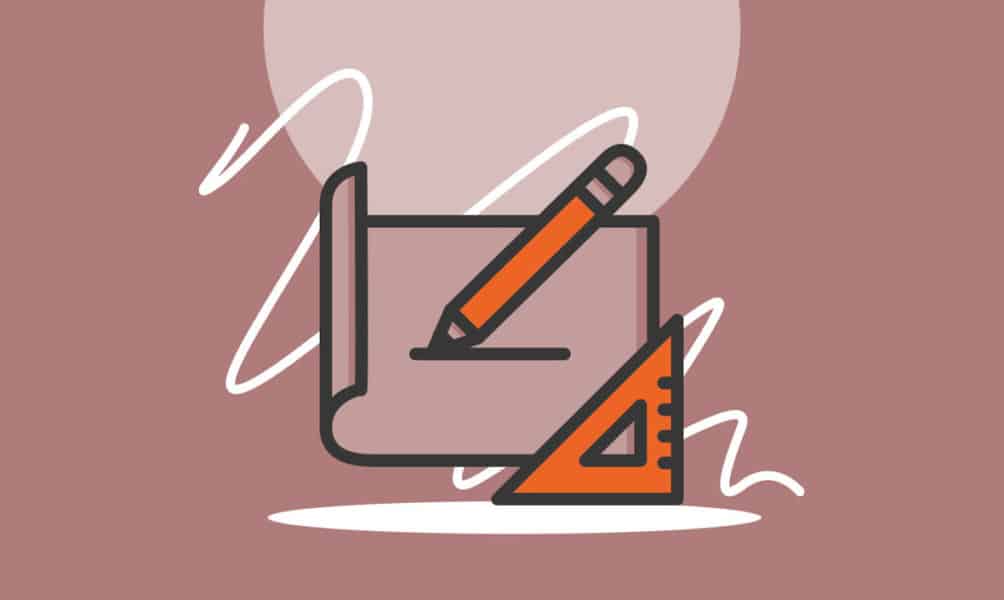 Who doesn't want their home to be as welcoming and comfortable as possible? Especially in this pandemic era, it's no surprise that the US $17 billion interior design industry is seeing strong and steady growth. Now is a great time to start your own interior design business and help people feel more at ease in their own home. It doesn't require much investment and you can run your business from home, when you're not off visiting clients, that is.
Of course, it won't be as easy as snapping your fingers. It helps to have a degree if you want to become an interior designer, but it's not absolutely required. What is needed is a strong sense of style and a feel for feng shui. Beyond that, you'll need some good design software and a professional-looking website. You'll also need a savvy marketing campaign — maybe focused on TikTok and Instagram? — to stand out in an increasingly competitive market.
If you're able to entice just a few clients and do a fantastic job with their spaces, soon enough, everybody will be telling you, "Mi casa es su casa".
4. Advertising Agency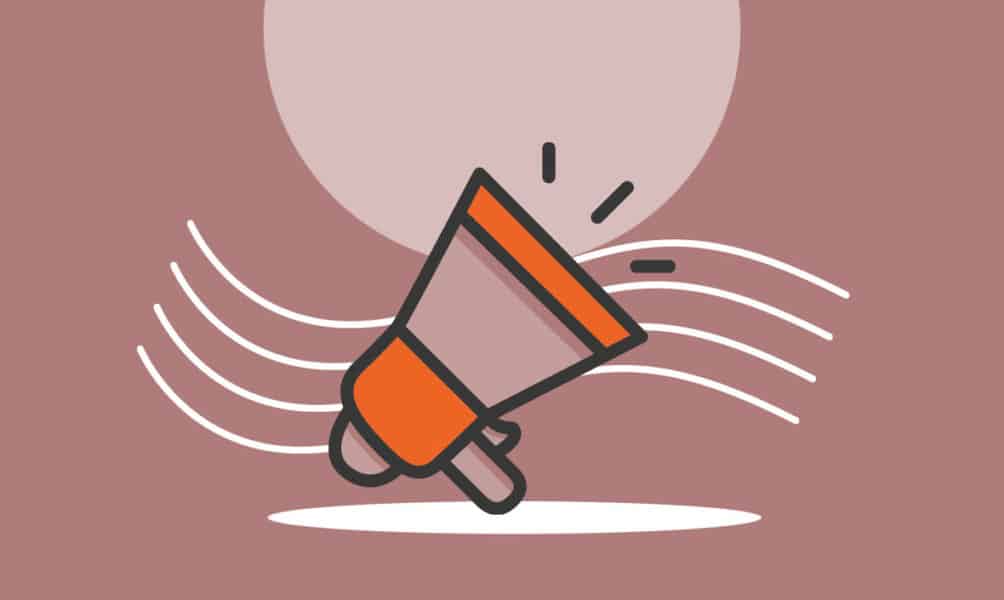 The global advertising industry is expected to steadily grow until it hits $1 trillion in 2026. If you want to corner a share of this massive market, you're not alone. With a lot of creativity, a good team and efficient networking, you can start an advertising business and come up with clever and memorable ad campaigns.
First, you must scout the right talents, train them and enhance their creativity. You will have to build up your brand to get ahead of the competition. You'll also need to closely study the target markets, be ready with your marketing tools, and keep pace with the latest trends and technologies that could give you a competitive edge. Being curious about people and their daily lives would help in creating content that is relevant and up-to-date. Some of the best ad campaigns show slices of daily life. If you pay attention, you'll be able to grab any opportunity that comes your way.
5. Fashion Design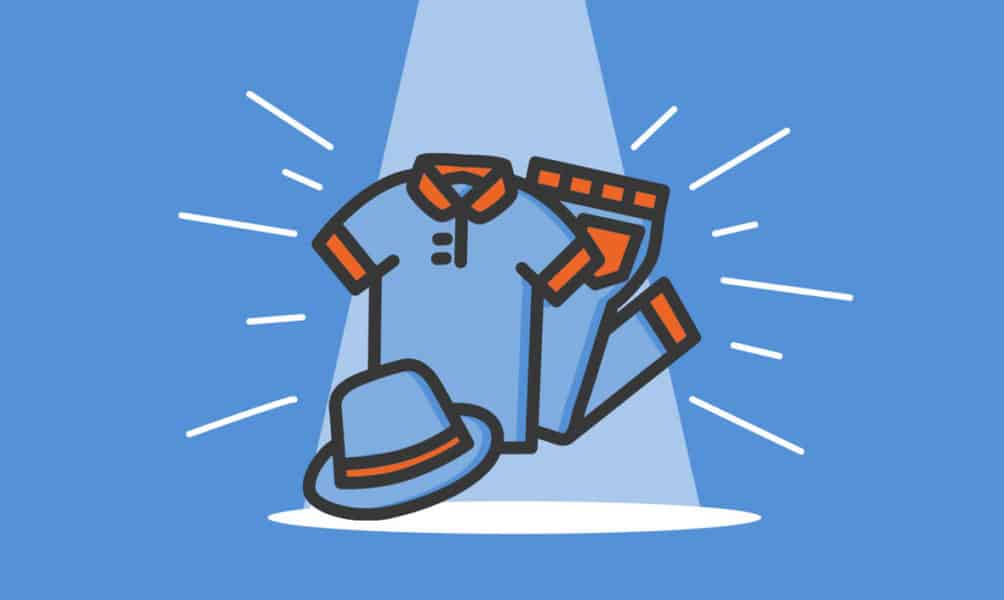 You might think being a fashionista means just splurging on the latest clothes and accessories, but did you know that you could turn your passion into a thriving business? The global fast fashion market, which refers to clothing collections that move quickly to the stores from the catwalk, is expected to surpass $210 billion by 2030. Whether you're dreaming of launching your own line of clothes or engaging in a buy-and-sell business, there's a huge market waiting for you. 
You can start small by just selling to family and friends. As your business grows, you might want to do digital marketing and even hold live selling sessions, the latest trend in online shopping. During live selling, you will not only get to model your clothes on an imaginary catwalk in your home, but you will also be making a lot of sales. Before you start, however, it is important that you scope out the market, prepare some initial capital, decide whether to put up a physical store or stay online, and comply with government regulations.
6. Greeting Card Design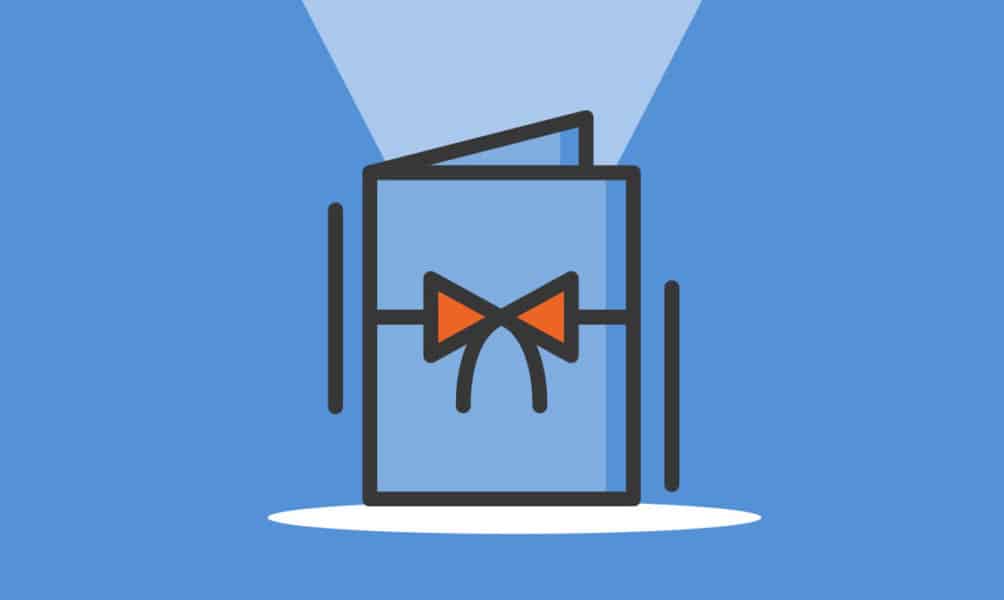 Although it's more convenient now to greet family and friends through digital cards, many Americans are still buying and sending traditional greeting cards. These are, after all, still one of the most popular forms of communication. If you are creative and have a way with words, starting a greeting card business may be the perfect opportunity for you! Demand may no longer be as strong because of digital cards, but the greeting card industry in the US is still worth around $7 billion. It's a huge market that's packed with opportunities.
You can start a greeting card business from scratch. To minimize your overhead costs, you can start off with online sales and follow up with a brick and mortar store once your business has grown big. Branding is important, so it's important to develop your own brand personality and be consistent with the quality of your cards. A greeting card business can be rewarding and lucrative if you are willing to put in the work.
7. Jewelry Design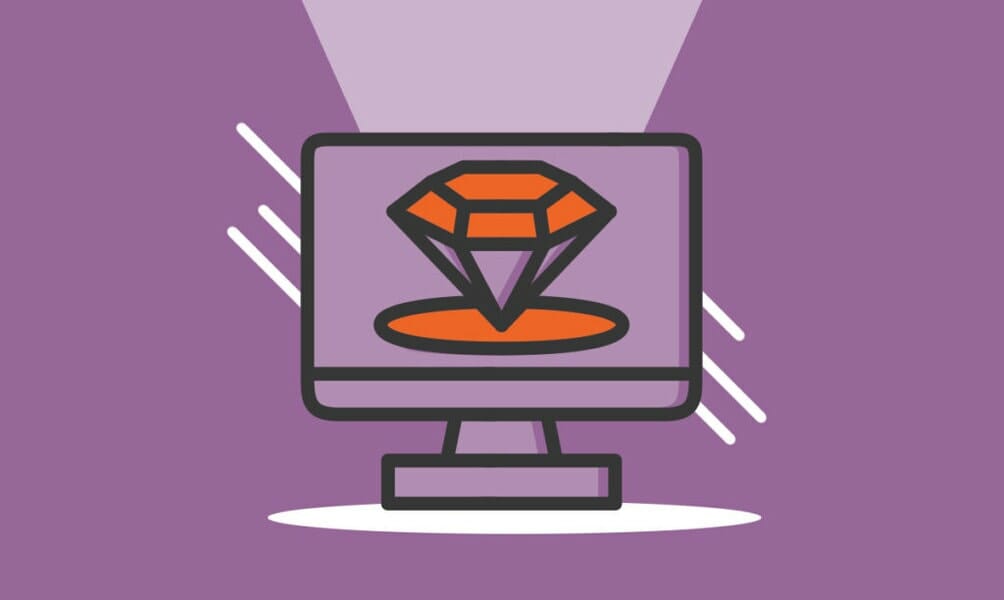 Are you fascinated by gems and jewels? The $300 billion global jewelry industry is growing fast and the value of gold is as high as it's ever been, which means now is a fantastic time to get in on the action. You could start your jewelry business from home and provide stunning, high-quality goods to discerning clients around the world while making a good living. Best of all, you'll also be able to express your creativity, with innovative and appealing designs for bracelets, rings, necklaces and more.
Of course, you'll need to develop your jewelry making skills, and thankfully there's a wealth of online instruction that can help with that. You will also need to find a reliable wholesale supplier of gems and valuable metals, and acquire the proper equipment. Finally, once you start producing brilliant jewelry, you'll need to hit on a strong marketing campaign in order to stand out in an increasingly competitive marketplace.
But if you're able to check all these boxes, diamonds might soon be your best friend!
8. Etsy Store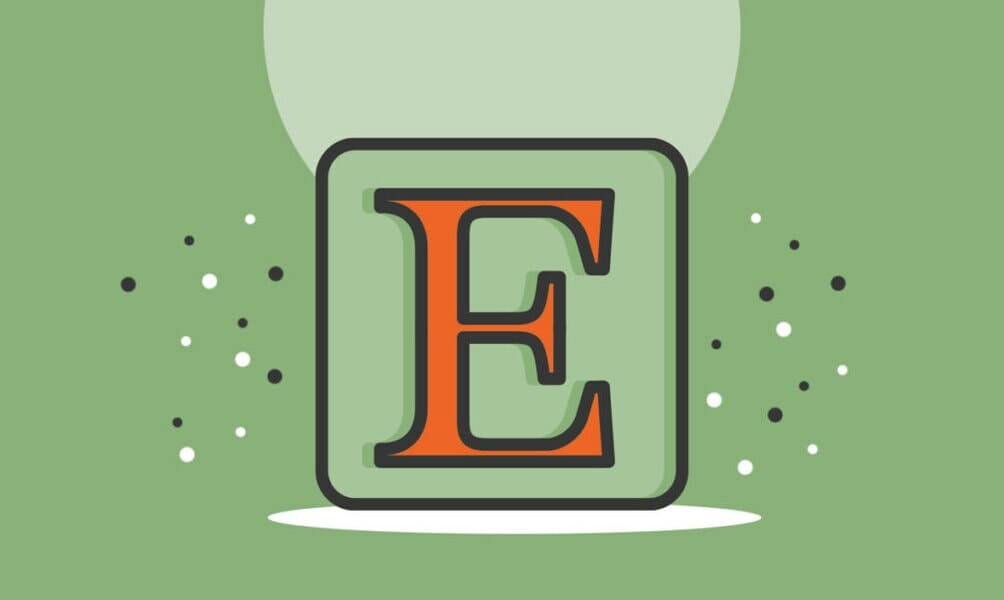 Ever since the pandemic forced everybody to stay at home, millions of people have tapped into their arts and crafts skills, driving a massive boom in handmade goods. The online marketplace Etsy has been the main beneficiary: its revenue doubled in 2020 alone, to more than $1.72 billion.
If you have a hobby or craft skill — such as sewing, crochet, vinyl cutting, jewelry-making, woodworking, or screen printing — you could start your own Etsy business and give people fun products while doing what you love and making good money! What's wrong with that?
You'll also be able to work from home, and work the hours you choose. One good way to get started is to visit Etsy and review the product offerings looking for a market gap in your area of expertise. Once you've found your niche, you'll be on the online highway to success!
9. Shirt Printing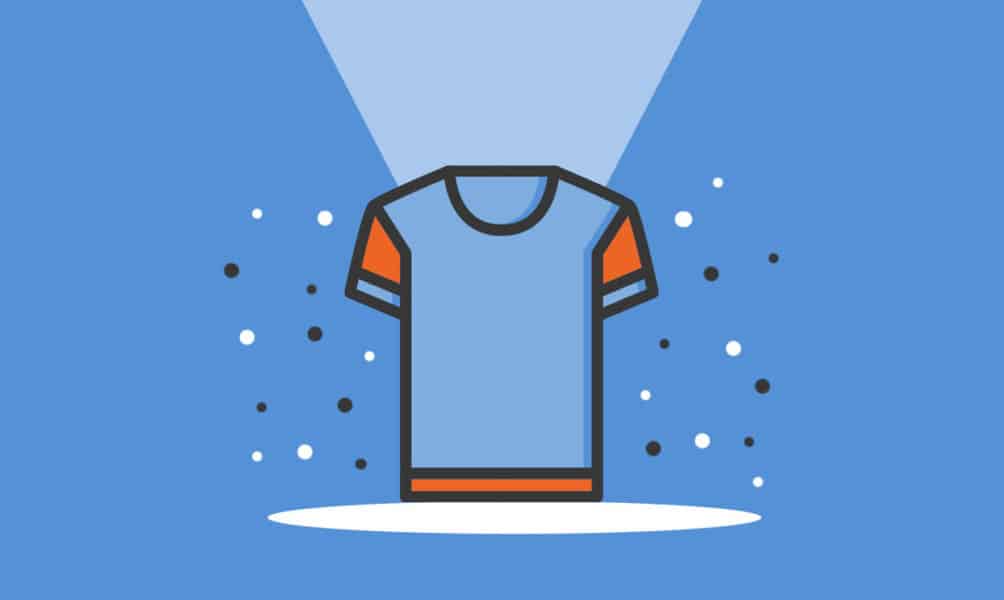 Shirt printing is a lucrative industry that continues to grow in popularity especially among the young population. If you're looking for a new business opportunity, look no further than a shirt printing business. The global custom tshirt printing industry is anticipated to grow steadily and approach $8 billion in market size by 2028. Rising disposable income and increasing preference for customized shirts are expected to drive growth.
Anyone can start a shirt printing business. But in order to succeed and grow your business, it's important to be knowledgeable in silk screen printing and updated with the latest printing technology such as direct-to-garments, sublimation, and more. You may come up with packages that already include the shirts as well as the design and printing services for the convenience of your customers. Another way to do it is to come up with your own designs and sell shirts with these designs. With the right skills and resources, you can build a successful business.
10. 3D Printing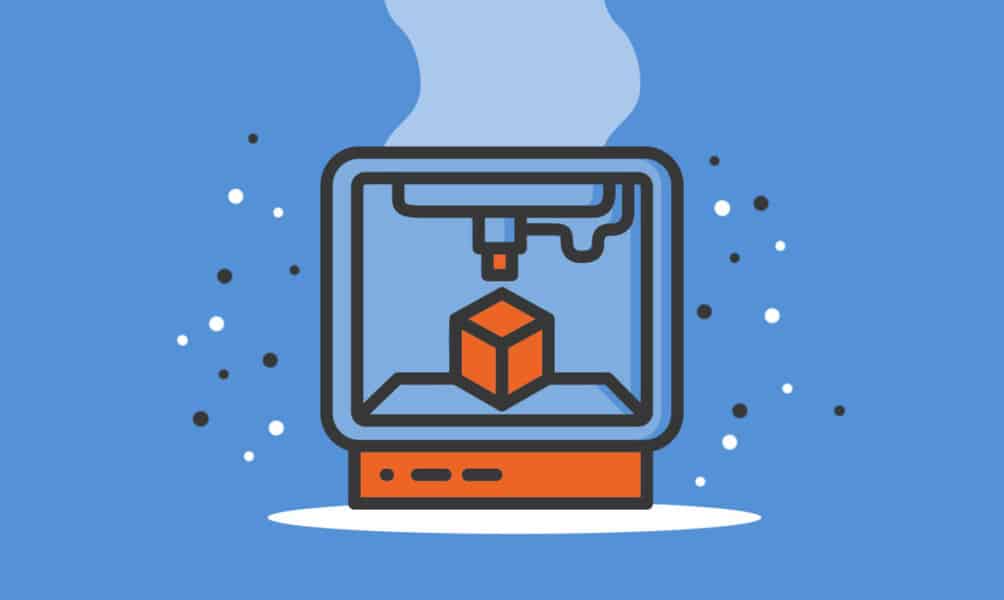 So you've decided to start a 3D printing business. That's great! A strong demand for three-dimensional customized products is driving the rapid growth of the global 3D printing market, which was estimated at $16 billion in 2021. The market is expected to grow 24% per year through 2028 due to increased demand for prototypes, models and artistic designs in various industries like aerospace, automotive, health care and more.
You will need to understand first the regulations and legal issues affecting the industry. For example, the use of 3D printers is not regulated but the medical products that are produced through 3D printing are regulated by the FDA. A license is also needed for 3D printers that are used to make weapons. If a design used to create a 3D model is covered by intellectual property rights, printing the model would infringe those rights. You'll also need to make a hefty investment upfront to get your business up and running, but the benefits could be immense.
11. Mug Printing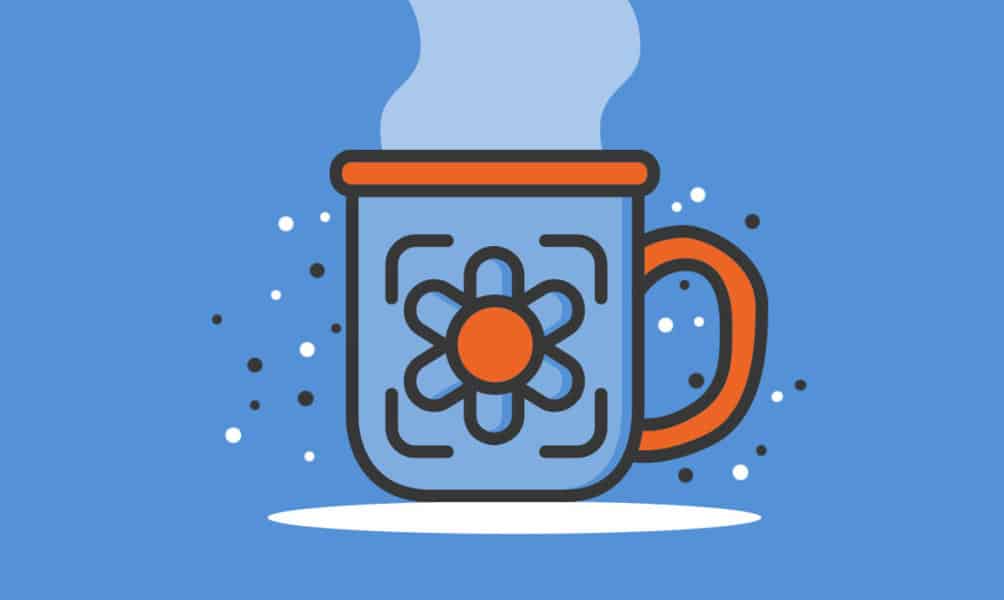 With a bit of creativity and some business savvy, you can start your own mug printing business. It's a fun and easy-to-start business with a lot of potential. Mugs are typically used for drinking coffee and other hot drinks. If you're an avid coffee drinker, chances are you own at least one mug. Did you know that six in 10 Americans drink coffee every day? Most Americans also prefer to receive gifts that come from the heart, such as personalized mugs.
A mug printing business requires you to invest in a mug press machine and find a reliable supplier of quality mugs and other supplies. The good news is you can run this type of business from home so you can save on overhead cost. You may invest in a computer and software to create your designs. An option is to download professionally designed templates and edit these to fit your clients' requirements. Your designs can give you a competitive edge so you should do your best.
12. Videography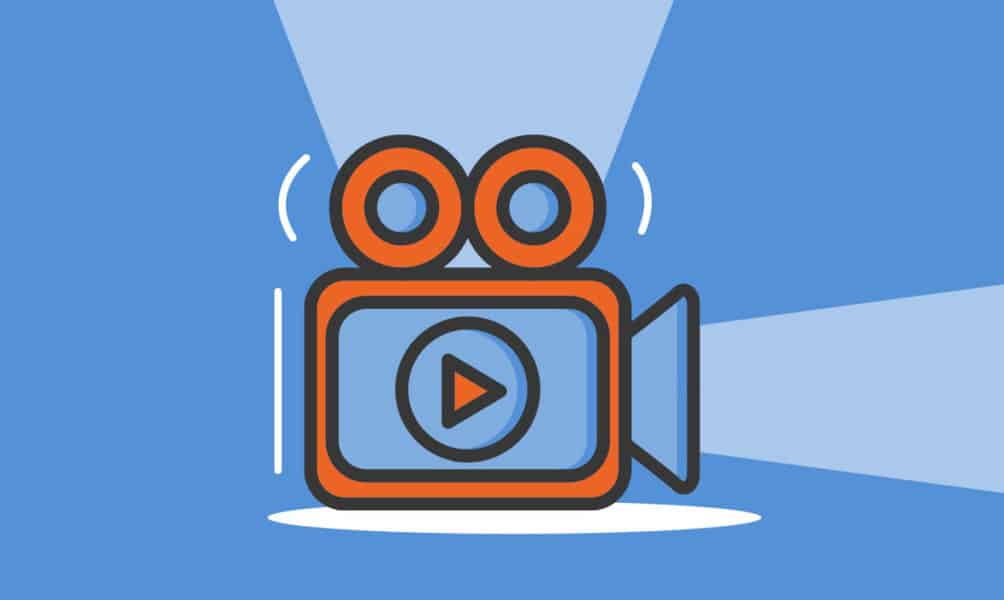 More than 8,000 job openings for film and video editors and camera operators are projected in the US each year through 2030, making this one of the fastest growing employment sectors. Globally, the massive film and video market is predicted to double by the end of this decade. If you have video production and editing skills, you might consider setting up a videography business. With the increasing use of videos in the digital marketing landscape, there will probably be no dearth of opportunities for you.
Starting a videography business is not easy, but it's not impossible either. First, it's important to develop your brand and come up with an attractive business name and logo. Next, you must invest in the right cutting edge equipment and keep yourself updated with the latest technologies. To promote your brand, you can set up social media accounts, make video samples and develop a website. Finally, tap into your creativity to propel your business to the top. Grab that opportunity to make a profit now!
13. Painting Business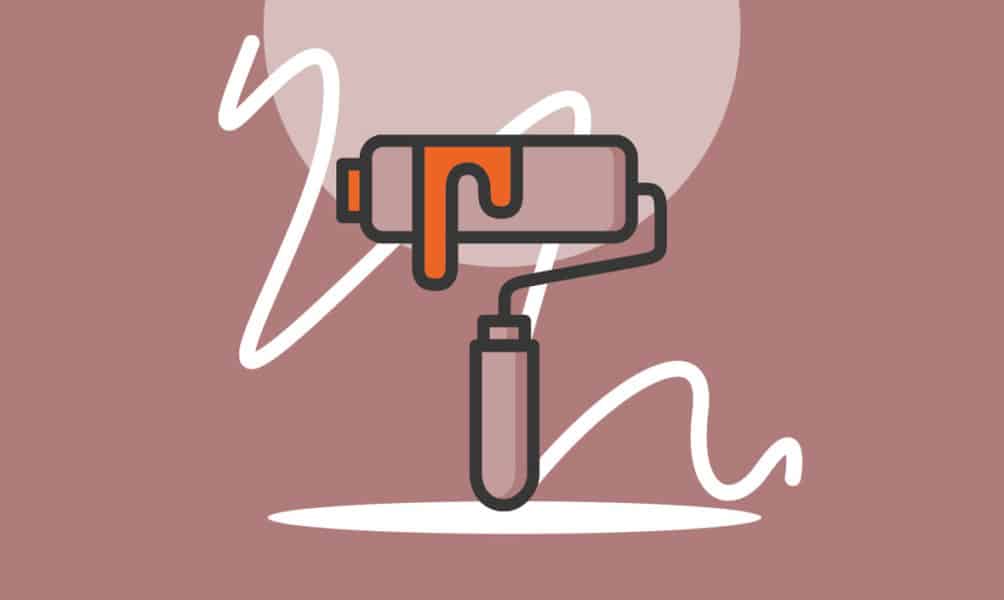 Painting may not be the most exciting line of work, but it can be quite lucrative, and demand is nearly constant. After a sharp slowdown during the pandemic, the US painting industry is now coming back strong and looking at steady growth in the years ahead. With a relatively small investment you could launch your painting business from your home, take on residential and commercial jobs, interior as well as exterior, and make good money while adding a burst of color to your community.
Of course, it won't be as easy as watching paint dry. You'll need a van or truck, as well as brushes, rollers, step ladders and other equipment. And if you plan to take on bigger jobs, you'll also need to be licensed as a painting contractor by your state, which requires significant experience. But you could start out with smaller jobs, build up your experience, client list and reputation, and then once you get your license, launch your sharp new website and watch the jobs start rolling in!
14. Resin Art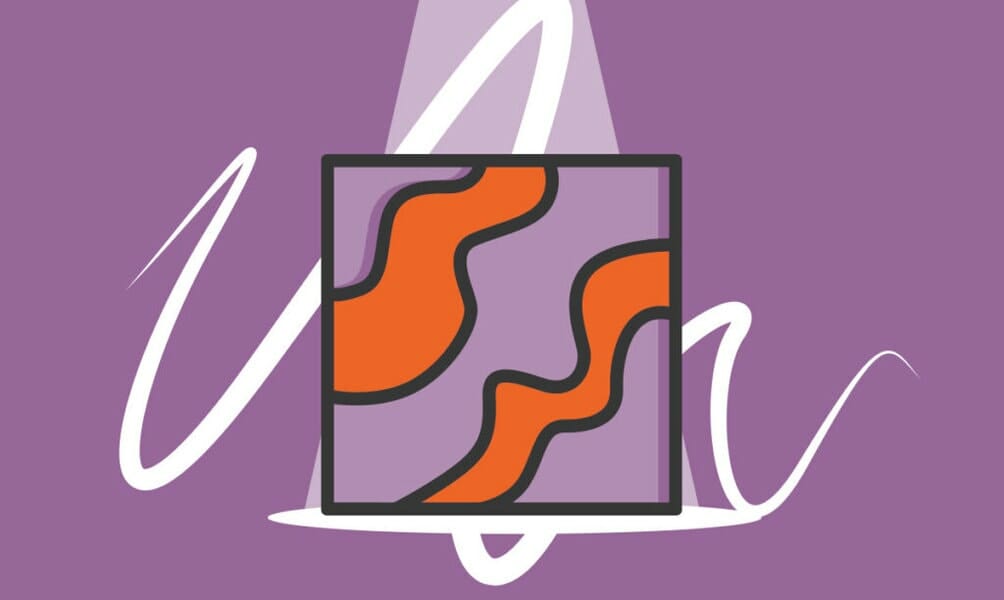 Resin art is the process of creating art using liquid resin with hardener. It is a beautiful way to showcase your creativity and a great way to make some money. On online marketplace Etsy, resin art products are sold for up to $15,000 apiece. Globally, the epoxy resin art market is growing steadily and projected to surpass $10 billion in five years. If you're looking for a business opportunity that is both fun and lucrative, then consider starting your own resin art business.
There are a few things you'll have to do before you launch your resin art business. It's a good idea to list the supplies and tools you need, find a reliable supplier, and learn how to keep yourself safe during the process. It's important to have the basic protective gear like masks, nitrile gloves and goggles. It's also wise to do your resin art in a well-ventilated space. With unique designs to boost your brand, you can turn your resin art business into a success!
15. Glitter Business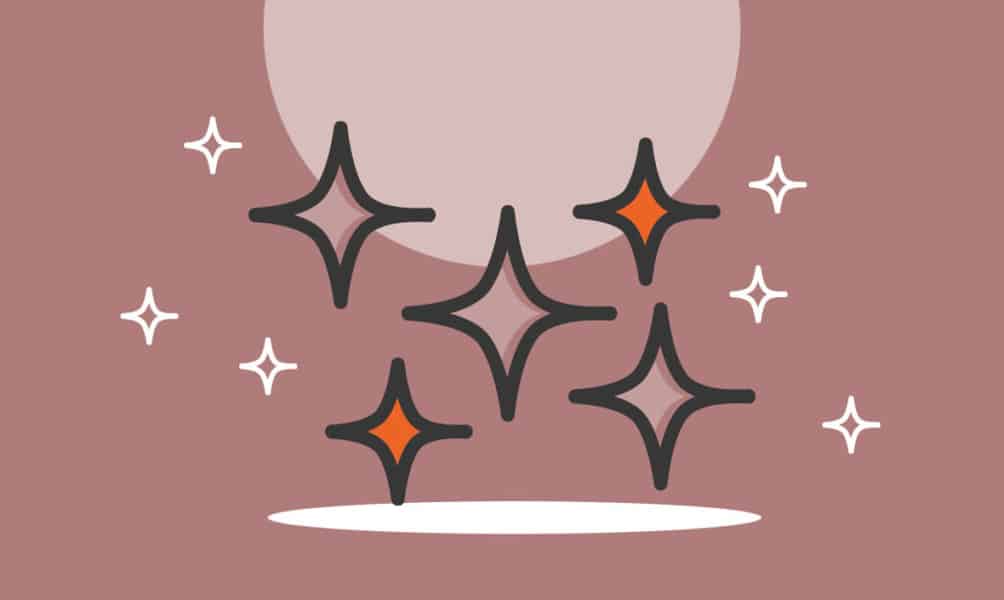 Do you love glitter as much as we do? Well then, now is a great time to turn your passion into a business. Starting a glitter business offers a great opportunity to showcase your creativity and make real money. Best of all, glitter is a key part of the arts and crafts market that has exploded during the pandemic.
To get started, you'll need to find a reliable, affordable glitter wholesaler to partner with. Once you've got your supply, it's time to start expressing yourself and creating your own brand of glitter styles. Experiment and decide which types of glitter products you like best. Glittery makeup, hair applications and nail polish are all hot right now, as are glittery fashions. Once you've made your choices, share them widely on social media and offer your goods for sale on Etsy.
Just remember to have fun and believe in your creations! Think of Australian entrepreneur Sophia Rizzo, who started Glitter Girl at age 10 and by age 13 was making $350,000 in annual revenue. If a pre-teen can do it, you can too.
Comments