Back to Business Ideas Categories
26 Business Ideas to Start Under $1000
Written by: Carolyn Young
Carolyn Young is a business writer who focuses on entrepreneurial concepts and the business formation. She has over 25 years of experience in business roles, and has authored several entrepreneurship textbooks.
Edited by: David Lepeska
David has been writing and learning about business, finance and globalization for a quarter-century, starting with a small New York consulting firm in the 1990s.
Published on August 26, 2022
Updated on October 2, 2023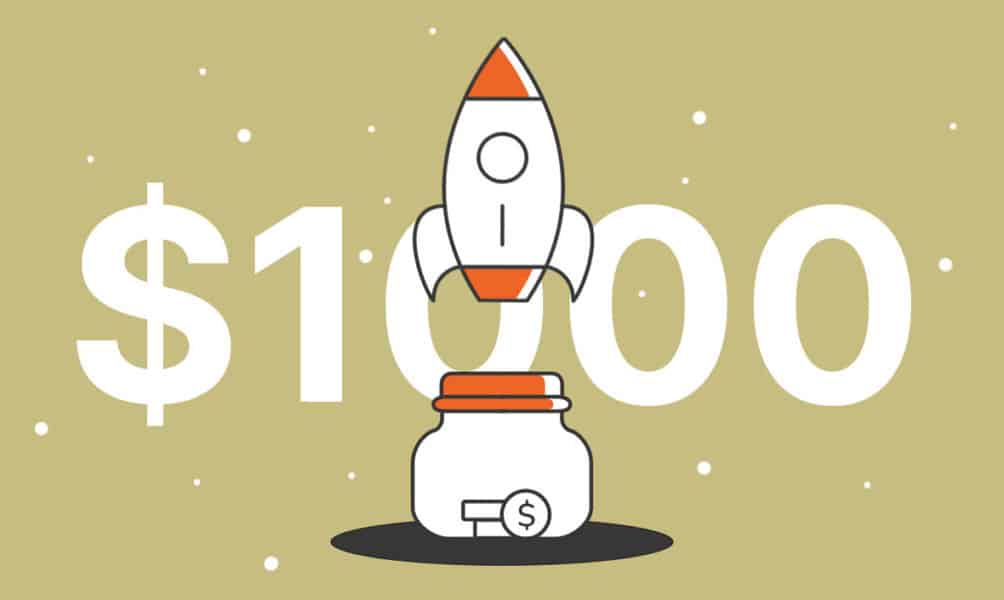 It might seem hard to believe, but it's totally possible to start a business for less than $1,000 and build a successful company. If you have a skilled hobby, such as sewing or pottery, you could start a craft business. You could be a personal trainer or chef, a photographer, a handyman, or even sell stickers.
Being an entrepreneur doesn't need to be expensive. It's much more important that you are willing to do all you can to build up a reputation for quality and reliability. That sort of commitment doesn't cost anything, but it might just be the secret to your success.
Read our list of business ideas under $1000 and start considering the possibilities.
1. Craft
Do you have a creative hobby? If it involves some sort of craft, you might want to consider turning your favorite at-home pastime into a business, and potentially a major revenue stream. With people stuck at home for months on end looking for something creative to do or something interesting to buy, the arts and crafts industry has exploded since the start of the pandemic. In 2020 alone, the revenue of the leading online arts and crafts marketplace Etsy more than doubled, to $1.72 billion. That means right now is a great time to start your own craft business, provided people with wonderful products and ride this wave to prosperity.
You'll be your own boss, working at home at times that are best for you. You'll be able to embrace and express your creativity, producing goods that could be sold around the world. But you will need to decide which products to focus on. This could be anything from crocheted blankets and clay jewelry to embroidered handkerchiefs and knit hats. Whatever you choose, be sure to research what's already out there and offer a unique twist on existing products. Building a strong brand will be key to the success of your craft business.
2. Plant Nursery
Do you have a green thumb? Are you passionate about plants and gardening? If so, starting your own plant nursery could be the perfect business for you! The nursery and garden stores industry in the US has been steadily growing in the last five years and is expected to earn nearly $42 billion in 2022. Demand for ornamental plants remained strong even at the start of the pandemic because a lot of consumers stayed home and worked on beautifying their homes and outdoor spaces.
There are many factors that you must take into account before you can start your plant nursery business. You must think of innovative ways to compete with the big industry players, know your target audience, and have extensive knowledge of plants. You should also identify the plants that you will cultivate – ornamental plants, or herbs and food crops? Get creative in marketing your products. Having a website and social media accounts will help promote your business, so work on these even before you launch your plant nursery.
3. SEO Consulting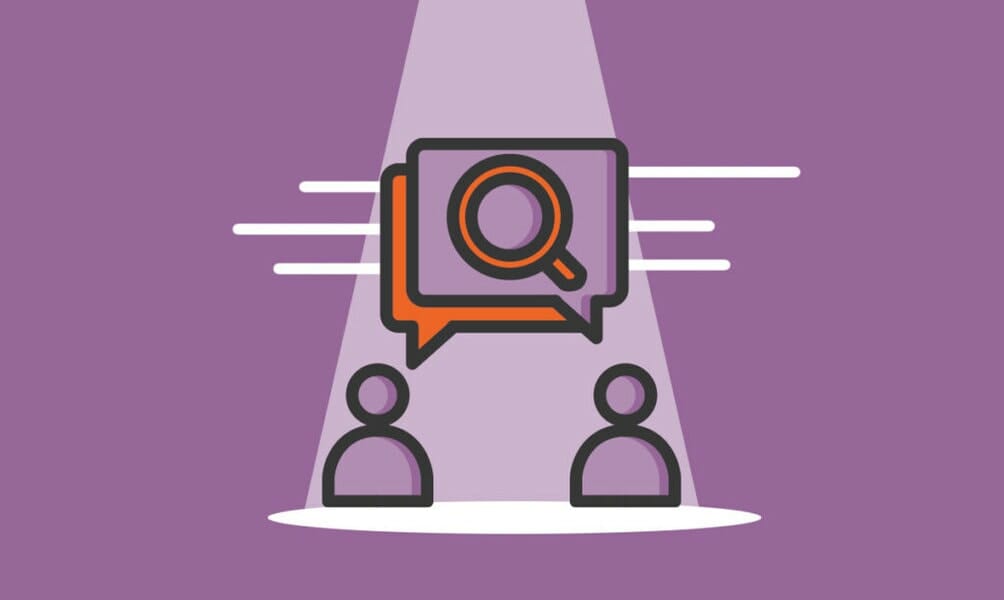 If you know what needs to be done for a website to gain more traffic, it's time for you to start your own SEO consulting business. SEO, or search engine optimization, is a booming field and more people are getting into it. There's still a huge need for professionals with the right skills and knowledge. SEO and internet marketing consultants in the US earned around $55 billion in 2022. As more businesses seek assistance in establishing or expanding their online presence, the SEO consulting market is expected to grow at least 5% per year through 2027.
Before you jump into it, though, you need to be aware of what the market looks like and what other SEO professionals are doing. Among the services that an SEO consultant normally does is web marketing, keyword strategy, web analytics, content strategy planning, and link building. You can start showing prospective clients what you can do by promoting your own website. With a creative digital marketing strategy, you should be able to get your business up and running.
4. Cooking Class
Are you a skilled and trained cook? You can start a cooking class business and help others do wonders in the kitchen while earning some cash. The US cooking class industry is estimated to be worth $2 billion and expected to rebound strongly from the pandemic slump as vaccination rates increase. Globally, the industry is expected to soar 450% by 2029, driven by demand from Generation Z and millennials.
Before you launch your business, it's important to obtain relevant certifications to increase your value as a brand. If you conduct classes online, you can just set up a DIY studio in your kitchen but you'll need tools and equipment. You'll also need a high-resolution camera, microphone, lighting equipment, fast internet connection, and live streaming software if you're doing it in real time. Keep in mind that you'll be competing with culinary schools, so it's a good idea to get creative with your marketing. With careful planning and some market research, you can achieve success with your cooking class business.
5. Photography
Are you an amateur photographer who loves snapping great images? Photography in the US is an $11 billion industry expected to see steady growth in the coming years, so now would be a great time to stretch your entrepreneurial wings and give it a shot. You could start your photography business from home and give the world beautiful photos while also making a good living.
A crucial step will be finding your photographic niche. There's a wide array of subjects to choose from. You could focus on personal portraits, fashion and culture photography, news and celebrities, or travel, nature and wildlife. Assuming you already have a professional-level camera, you'll just need some great editing software and to build a website showing off your portfolio and listing your prices and services. With a bit of talent and determination, you could be snapping your way to success in no time!
6. Makeup
Four in 10 Americans between the ages of 30 and 59 years wear makeup every day, according to a 2017 survey. The number is probably higher now as more men, perhaps inspired by Kpop idols, are also wearing makeup even if it's just a bit of concealer or foundation.
So if you've been considering starting a makeup business, now is the time to do it. This type of business can be fun and rewarding. You will not only be making some cash, but you will also be helping your clients improve their looks and boost their self-confidence.
If you're coming up with your own product line, you will need to strictly follow Food and Drug Administration regulations. The rules make sure that any cosmetics sold in the market are not adulterated or misbranded. These should also meet ingredient labeling requirements. An easier way to start a makeup business is by being a distributor of established brands. With careful planning and aggressive marketing, your makeup business can be a success.
7. Web Design
Do you know of any legit business that doesn't have a website? That's right — in today's digital world, businesses need to have a decent website if they expect to be taken seriously. That's why web design is a $40 billion industry that's seeing steady growth as the number of new US businesses hits record highs. All those new companies will need websites, which means right now is a great time to start your own web design business and design a bright future.
First, if you're not already an established graphic designer, you will need a bit of training. But there are many helpful options out there, including online educational platforms that offer subscriptions that allow you to take as many classes as you want. Alternatively, many universities offer affordable website design certification courses. Once that's sorted, the next crucial step will be building your own website, which has to be fantastic or nobody will trust your skills.
With some quality social media marketing, you should be able to rope in a client or two. Impress them and you'll be on the road to design success.
8. Hot Dog Cart
More than 800 hot dogs are consumed every second during the summer months from Memorial Day to Labor Day in the US. The market is expected to continue growing as more Americans show preference for high protein foods and manufacturers cook up more varieties with reduced fat or increased protein content. If you're looking for a new venture, consider setting up a hot dog cart business.
Setting up this business may look easy, but you will have to comply with permit and license requirements, acquire the necessary equipment, find suppliers, and decide what specific products to offer. Competition will be tough as there are countless hot dog carts across the country so it's to your advantage to find a good location with a high foot traffic volume and promote your business aggressively. But once you've established your brand, customers will be lining up to buy your hot dogs. What are you waiting for? Get yourself a hot dog cart and take a bite of this huge market.
9. Personal Training
Thanks in part to the pandemic, Americans are more concerned about fitness and health than ever before. The US gym and fitness industry has been growing for years, and personal training has expanded more quickly than the industry as a whole. On top of that, with more people staying at home, online personal training — providing instruction virtually, over an internet video connection — has absolutely exploded and is forecast to expand 10-fold from 2019 to 2027, hitting $60 billion.
If you're a fitness nut, now is the perfect time to take advantage of this trend. You could launch your own personal training business from the comfort of your own home and help countless people in your city and beyond get the fitness instruction and insight they need while making a good living. You'll need to get certified as a personal trainer and decide exactly which services you'll offer. This might include weightlifting, yoga, pilates, stretching exercises, and dietary and nutritional guidance.
Once you've got all this nailed down, just start advertising your services on the leading online fitness platforms and you'll soon be sweating your way to success.
10. Body Contouring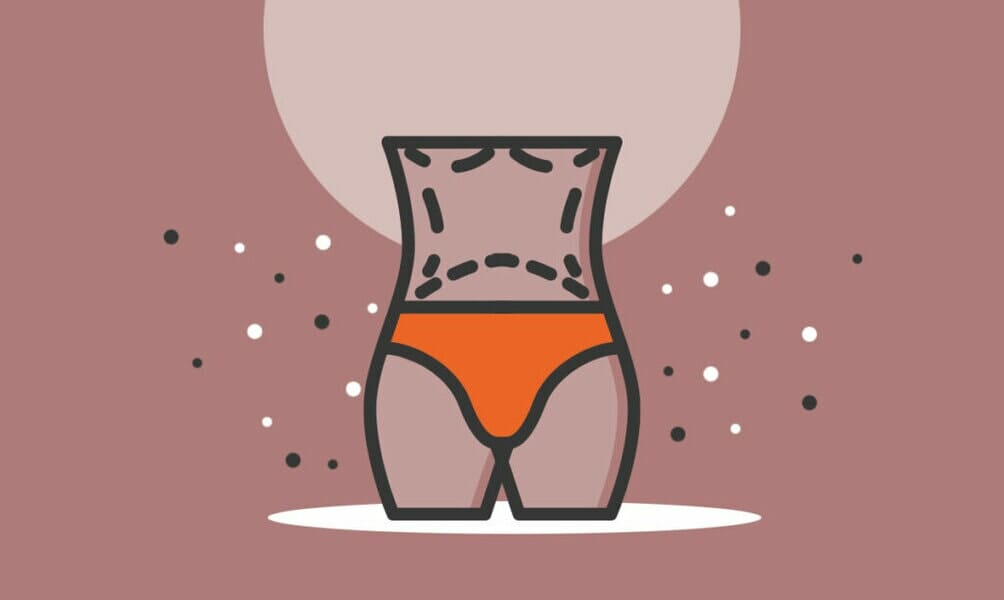 Body contouring is a new trend that gives people the chance to improve their appearance and feel more confident about themselves. If you're an entrepreneur with a desire to help people look and feel their best, then starting a body contouring business might be the perfect venture for you. The global body contouring market was valued at more than $7 billion in 2021. It is expected to continue growing moderately through 2027.
To start a body contouring business, it's to your advantage to first research about the procedures that you can offer. It's also important to define and understand your target market so you can provide the products and services that your customers need. Next, develop a marketing strategy and promote your services through social media, your website, and other channels. Finally, make sure that you have a comfortable setting where clients can feel at ease. With these in place, you're on your way to launching a successful body contouring business!
11. Tree Trimming
If you are thinking of a business that involves nature, starting a tree trimming business may be the perfect fit for you! Tree trimming services may be largely seasonal and highly dependent on the weather, but stable growth in utilities and residential construction is fueling demand and prompting industry players to maintain an optimistic outlook. The US market is projected to grow modestly and reach nearly $30 billion in 2022.
Tree trimming services include pruning dead or excess branches to preserve the tree's health and shape. Other services are tree felling, stump grinding and removal, and transplanting. Before you can start marketing your services, check out your state's regulations and comply with the insurance requirements. There will be challenges and risks, so it's important that you strictly observe safety measures. You will need to make an initial investment to get yourself a truck, chainsaw and other equipment, and safety gear. It's a competitive market, so think of ways to differentiate yourself and provide added value to your services.
12. Accounting
If you're an accountant, why not consider launching your own accounting business? It's one of the most lucrative small businesses and there's always a demand for accounting services. As the US economy improves, corporate profit is also expected to increase, presenting vast opportunities for accounting businesses. The accounting services market in the US is worth more than $140 billion and still growing.
Before you get started, it's important to have a clear vision of your purpose and a firm grasp of the risks involved in starting a business. In some states, you may not need to be a certified public accountant to start an accounting firm. You just need to register it as a business and comply with all applicable laws and regulations. But getting certified will allow you to offer some services that only CPA businesses can. With the right skills, a good marketing plan, and a lot of hard work, you can make your accounting business incredibly rewarding.
13. Copywriting
Can you whip up a compelling article under time constraints? If so, you may want to consider starting a copywriting business. Copywriting can be a lucrative and rewarding career, and it's an ideal business for entrepreneurs who are creative and have a strong command of the English language. Demand for copywriters is high as their services are considered essential in marketing and advertising. More than 15,000 job openings for writers, including copywriters, are expected each year through 2030 in the US.
The biggest barrier to entry is finding clients, but it shouldn't be difficult. Consider building your personal brand on social media by using captivating headers with great text and visuals, regularly sharing content, and keeping your posts positive and engaging. If you want to work with more than one client at a time, start by building your client list and your portfolio before taking on new projects. With a lot of creativity, you're ready to begin your copywriting business.
14. Crystal Healing
Do you believe in the healing power of crystals? If so, why not start a crystal healing business? It's a great way to share your passion for crystals with others, and it can also be a very profitable venture. Heightened anxiety during the pandemic is driving demand as shown by an increase in Google searches for crystal healing in the US. Many people believe that crystals enable healing energy to flow into the body and cure ailments.
You can start your crystal healing business by defining and understanding your target market. It's also important to know your crystals, their properties, and the needs that they address so you can effectively advise your customers. It's also a good idea to find a reliable supplier of gemstones. Although a brick and mortar shop would be an advantage, you can also run this business from home or join online shopping platforms to sell your products. You can just set up a website and maintain social media accounts to promote your business.
15. Catering
Do you have great culinary skills? Have you always dreamed of making your delicious dishes for hundreds of people? Now is a great time to start a catering business. The industry is seeing strong growth as the pandemic recedes and more and more people plan major events, like weddings and corporate affairs.
The crucial first step will be nailing down an initial menu. Do you favor traditional American dishes? Are you obsessed with Italian? Or maybe Mexican, Thai or Middle Eastern food is more your thing. Once you decide, fill out the menu with appetizer options, second courses, soups and salads, and a selection of entrees and desserts. And don't forget Americans' dietary issues — be sure to include low-fat, gluten-free, vegetarian and vegan options.
Next you'll want to nail down your product offerings. For example, some caterers today are providing box lunches for in-office events. You should also consider embracing technology, as today's top event planners often use apps to book the best caterers. Lastly, it's crucial that you acquire all the necessary licenses and permits, as food businesses are strictly regulated.
Now you're ready to get in the kitchen and start making a lot of smiling faces, and a lot of money.
16. Videography
More than 8,000 job openings for film and video editors and camera operators are projected in the US each year through 2030, making this one of the fastest growing employment sectors. Globally, the massive film and video market is predicted to double by the end of this decade. If you have video production and editing skills, you might consider setting up a videography business. With the increasing use of videos in the digital marketing landscape, there will probably be no dearth of opportunities for you.
Starting a videography business is not easy, but it's not impossible either. First, it's important to develop your brand and come up with an attractive business name and logo. Next, you must invest in the right cutting edge equipment and keep yourself updated with the latest technologies. To promote your brand, you can set up social media accounts, make video samples and develop a website. Finally, tap into your creativity to propel your business to the top. Grab that opportunity to make a profit now!
17. Sticker Business
You might view stickers as something for kids, but did you know that many top brands use stickers in their marketing? Stylish firms like Calvin Klein, Coach, and Stussy have helped turn stickers into a fast-growing, $190 billion global industry. As the world gets more virtual, it's hard to deny the value of something you can see and touch. Stickers are a great way for a company to get their branding out there at little cost.
Starting your own sticker business will require a lot of work, from generating appealing designs to sourcing materials and building your online presence, whether that's a website or a shop on an online platform like Etsy. You'll also need to choose if you want to specialize in customized stickers, stickers with quotes and motivational messages, colorful designs, cartoon characters, holiday specific stickers, or something else.
Keep in mind that the sticker industry has grown so much in recent years that once you start building a reputation, you won't have to worry about generating enough demand!
18. Proofreading
Do you have an eagle eye for detail? Do you easily spot grammar, spelling and punctuation errors when reading? If so, starting a proofreading business could be the perfect career for you. With the rising popularity of content marketing, demand for proofreading services has increased. Close to 8,000 proofreaders and copy editors are employed in the US and demand for proofreading services is expected to increase at least 6% annually through 2029.
A proofreading business can be a great way to make money from home. Proofreaders do the final quality check just before a manuscript or any text is published. Your potential clients include publishing houses, newspapers and magazines, and other businesses that outsource proofreading of business documents, marketing collaterals, manuscripts, academic papers, and other content. You will need to establish a strong online presence and brush up on your networking skills to find these clients and ensure the success of your proofreading business.
19. Personal Chef
If you are a skilled cook and passionate about what you do, starting your own personal chef business might be a great option for you. The personal chef market is booming because more people now prefer to eat at home as a precaution against the spread of the coronavirus. A personal chef prepares meals for private clients, either daily or weekly. Food that is prepared weekly is frozen and reheated as needed. In the US, there are around 6,000 personal chefs working nationwide.
Starting a personal chef business requires time management skills, a well-equipped kitchen, and lots of creativity to channel into meals that will satisfy the clients. Before you launch your business, it is important to research the market to find out what other personal chefs are offering and how much their rates are. You will need a good marketing plan to find your clients, who are mostly high net worth individuals or busy professionals and their families. So if you're ready to make money while doing something you love, start promoting your skills.
20. Nail Salon
Do you have a knack for thinking up new designs for people's nails? If so, you could turn your hobby into a business and help people feel better about their appearance while making a good living. You could either run a mobile salon and make house calls for busy professionals, or set up your own shop and pamper customers with manicures, pedicures, sculpted nails, and more.
You'll need to be a hands-on person comfortable spending time with other people, because nail services can't be provided remotely. It's important to have a positive presence and some degree of creativity, if you want your nail designs and customer service to ensure customer loyalty and referrals. Your main target market will be women, and you could choose to go after younger women with bold, inventive designs or focus on older professional women with high-end pampering.
Whichever route you choose, if you really nail it you could be a major success, as the industry expects steady growth in the years ahead.
21. Email Marketing
In this digital age, one of the most important tools for business is email marketing. It's a form of marketing wherein you inform your existing and potential customers about your products, services and promotions through email. If you're looking to start your own email marketing business, you're on the right track. The email marketing industry in the US is estimated to be worth $2 billion and growing. Globally, total revenue is expected to cross $10 billion by 2023.
An essential feature of an email marketing business is the mailing list. To ensure the success of your business, your list should include people who are interested in or have purchased products or services that are similar to what you're offering. You might be able to get customers for free if you use certain tools that let people sign up for your list without giving out their email address. Using the right software is also important so you can maximize the effectiveness of your email marketing campaign.
22. Oil Change
Delaying an oil change would turn motor oil into sludge, which could lead to a complete engine failure and possibly cost you a car. That's why the oil change services industry in the US has been growing steadily, with total revenue estimated at $7 billion in 2022. If you're looking to start an oil change business, you're not alone. Several big companies with multiple branches and well-known brands are already in the market. But there are still ways for you to make money.
Your profitability will depend on your location and an effective marketing campaign. Finding a strategic location for your oil change services business will give you an edge over the big industry players which depend largely on name recognition to attract customers. It is important that you find an accessible location with high foot traffic to compete successfully. You will also need to offer value-added services, carry a wide range of oils and lubricants, or introduce convenient self-service solutions to corner a share of the market.
23. Firewood
Looking for a business idea that's profitable and eco-friendly? Then look no further than starting a firewood business! Not only does this business allow you to help people stay warm in the winter, but it also gives you the opportunity to enjoy the outdoors and be environmentally responsible. Firewood is in-demand year-round, as people use it for heating in the colder months and for grilling out, campfires and bonfires in summer, and the industry has seen steady growth in recent years.
Of course, you'll need to live in the vicinity of a lot of trees. You'll also need to plant a new tree for every adult tree you cut down, obtain the appropriate licenses, and have a reliable truck or car with a good-sized trailer and the right equipment, such as a chainsaw and ax. But with some hard work in the open air, the investment will soon be worth it, and you might even be able to build your own little firewood empire.
24. Landscaping
If you love working on your yard and spending time outdoors, you might consider starting your own landscaping business. Boosted by the recent real estate boom, landscaping and lawncare have seen steady growth in recent years. That expansion is expected to continue, so now's an excellent time to get in on the action and ride this wave to success.
You could offer a wealth of services, from designing yards and gardens to tree planting, trimming, mowing and more, and you could focus on residential customers or businesses, or go for broke and aim for both! First, you'll need to brush up on your landscape design and maintenance skills. Fortunately, the US government in 2019 partnered with the leading landscapers' association to launch a national landscapers' apprenticeship program to train more skilled workers.
You'll also need to invest in quality equipment, as well as a reliable truck. After that, to attract clients you'll want to build a simple, appealing website and launch some strong marketing to get the word out. From there, you should start seeing the business roll in as you enjoy the scent of freshly cut grass.
25. Pool Cleaning
Pool cleaning might not sound very glamorous, but it's honest work that pays well. Best of all, as pools have become less expensive in recent years, they have also become more popular, which means demand for pool technicians is at an all-time high.
Of course, pool maintenance involves a lot more than cleaning. The trouble could be anything from a leaky skimmer or malfunctioning pump to an algae bloom or clogged pipes. There's tons of pool-related servicing to be done. So you could start a pool cleaning business, ride the wave to serious success and soon you'll be sitting by the pool yourself, enjoying all the profits.
It helps to live in an area with a lot of pools, and somewhere that's warm year-round, like Florida or Arizona. You'll need to get all the appropriate equipment, from filters to cleaning chemicals, brushes, hoses, buckets, nets and more. Finally, enroll yourself in a two-day course to be trained and certified as a pool cleaning technician. All this done, you can start offering your services online while you build your website and launch your new pool cleaning business.
26. Handyman Service
If you're good with your hands and enjoy fixing things, starting a handyman business could be the perfect fit. For one thing, you'll be doing what you love and taking care of people's problems. For another, the US handyman industry has been growing steadily for years, and by 2026 the broader home services market is expected to double! So there's clearly a real opportunity out there.
A key first step will be determining which services you will offer. In addition to repairs, you could offer maintenance, painting, cleaning, drywall, carpentry, minor renovations and more. Next, buy all the necessary tools and start advertising your services on online platforms like Angie's List.
You could also reach out to landlords, developers and residential complexes offering to provide your services at a discount. Once you've delivered great work in your first few jobs, you can bump up your rates. With any luck, you'll soon be kicking back in the office counting your cash while your employees do the heavy lifting.
26 Business Ideas to Start Under $1000
Craft
Plant Nursery
SEO Consulting
Cooking Class
Photography
Makeup
Web Design
Hot Dog Cart
Personal Training
Body Contouring
Tree Trimming
Accounting
Copywriting
Crystal Healing
Catering
Videography
Sticker Business
Proofreading
Personal Chef
Nail Salon
Email Marketing
Oil Change
Firewood
Landscaping
Pool Cleaning
Handyman Service
Subscribe to Our Newsletter
Join our exclusive community! Subscribe to our newsletter
and gain insider access to cutting-edge business insights and trends.
Thank you for subscribing! We can't wait to share our latest news and updates with you. Get ready for exciting content in your inbox.