Back to Business Ideas Categories
15 Best Business Ideas In Wyoming
Written by: Esther Strauss
Esther is a business strategist with over 20 years of experience as an entrepreneur, executive, educator, and management advisor.
Edited by: David Lepeska
David has been writing and learning about business, finance and globalization for a quarter-century, starting with a small New York consulting firm in the 1990s.
Updated on October 2, 2023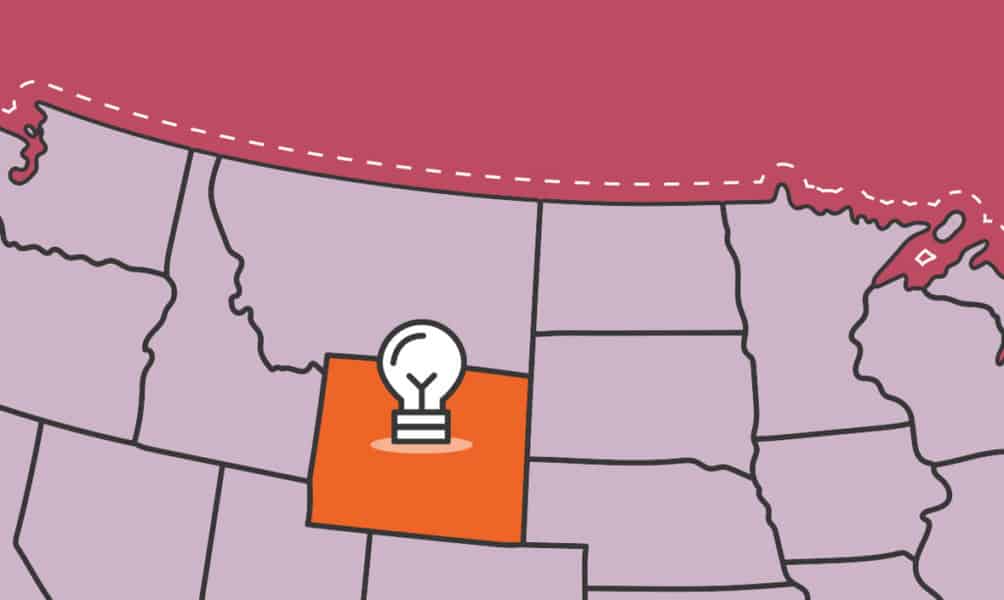 15 Best Business Ideas In Wyoming
Real Estate
Manufacturing
Warehouse
Retail
Health Care
Mechanic Shop
Food Truck
Homeschool Business
Diamond Jewellery Store
Soap Making
Travel Agency
Tour Guide Business
Phone Case Store
Vending Machine
Nutrition Consultation
Tourism is a vibrant industry in Wyoming with plenty of business opportunities. Millions of annual tourists visit the national parks, including Yellowstone and the Devils Tower geologic formation. The state also relies on mineral extraction, agriculture, and services industries.
To corner a share of the huge tourism receipts, you could start a travel agency, a food truck, or a vending machine business. Other opportunities include a homeschool, nutrition, and mechanic business. Check out our list of great business ideas in Wyoming and get started!
1. Real Estate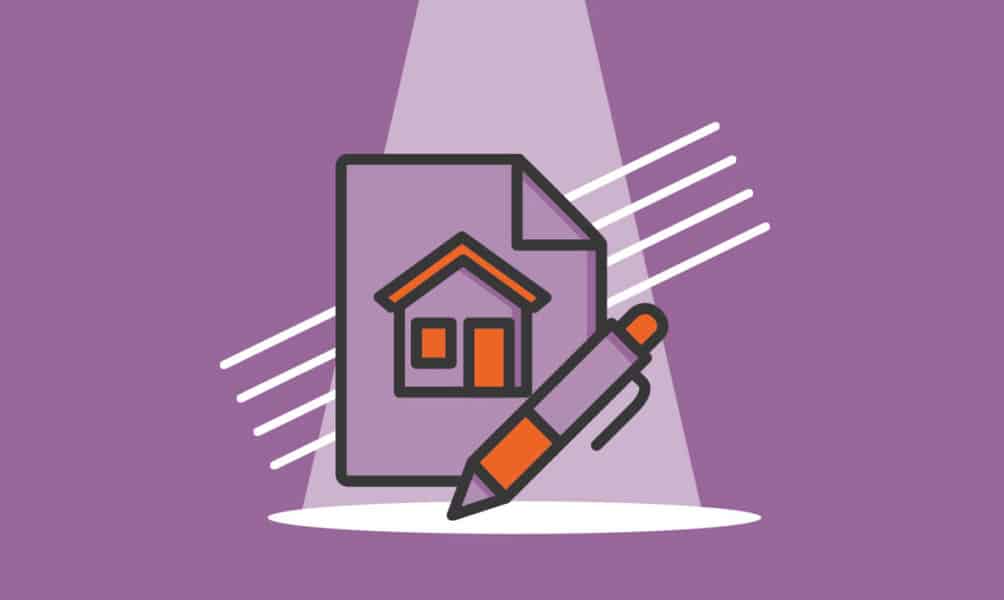 The US real estate market has been booming in recent years, and is now worth nearly $400 billion and expected to see further growth in the years ahead. As an entrepreneur, you're always on the look-out for new opportunities. Right now, with sales totals and home prices at record highs, real estate ranks among the largest and most promising markets. And best of all, you'll be helping families settle down and build homes and communities.
Of course, starting a real estate business isn't as easy as getting out of bed. You'll need to educate yourself about the market and obtain a real estate agent's license. You'll need to familiarize yourself with the relevant online tools and information to keep you updated on market trends and find a local broker to partner with. Finally, you'll need to set up a website and successfully market your abilities in order to stand out in a crowded marketplace.
All that done, you'll be ready to start building your real estate empire.
2. Manufacturing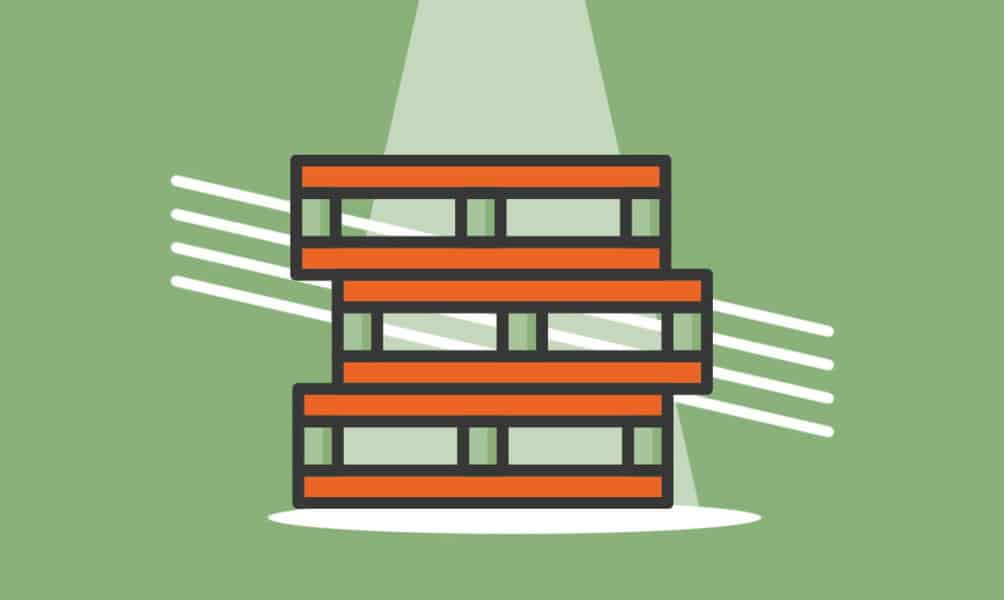 A great deal of manufacturing has moved overseas in recent decades, but US manufacturing is still an $8 billion industry that has seen steady growth in recent years. Manufacturing businesses can be extremely profitable, but they also require a lot of planning and hard work.
The first step is to decide what you're going to produce. Do some market research and see which products are selling well and where there may be a market gap. You should keep an eye out for products that are more affordable to manufacture or offer a significant markup and strong profits. Next, you'll need to rent or purchase a manufacturing facility, preferably in an out-of-the-way location to keep costs low. Once you start making your products, you'll need to have them tested and certified and acquire all the necessary licenses and permits.
Finally, you'll be ready to launch a marketing campaign that, with a bit of luck, should start bringing in orders and put you back in the black.
3. Warehouse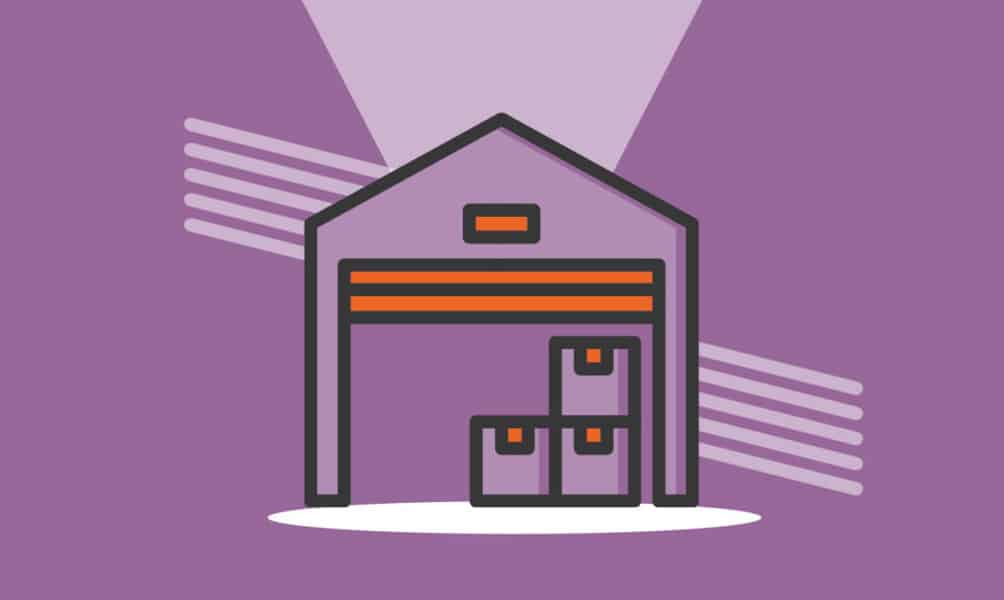 If you're looking for a way to make some extra cash, a warehouse business can be a great source of nearly passive income. It helps if you live near a major shipping port or logistics hub, which would give you more goods to store and ship and more potential customers. But even without that there's real opportunity in warehousing, an industry that has been growing steadily for years.
The crucial first step is finding a great location for your warehouse. You should consider how much space you want, whether there are other warehouses in the area, and how many businesses and residences are nearby. You'll want to be close to as many customers as possible! Another key concern is your pricing structure. You could drum up new business by offering deep discounts to new customers, and keep them around with extended subscription plans.
Starting a warehouse business can be expensive, especially if you're planning to get involved in big items like furniture. But keep in mind, the higher the risk, the greater the reward!
4. Retail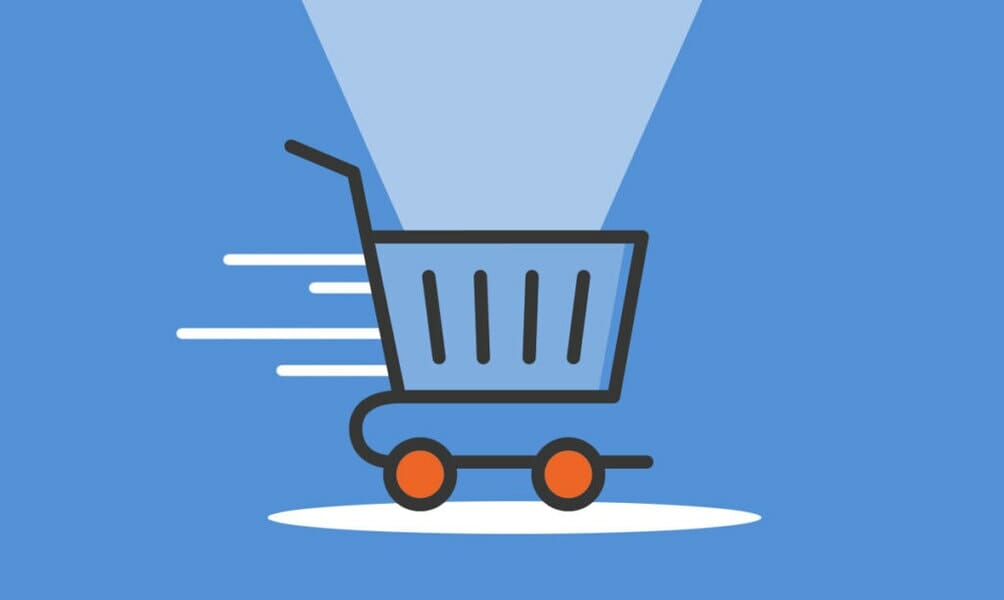 Are you thinking of starting your own retail business? If so, you're in good company. The retail industry is a huge part of the economy, and it's only getting bigger. But starting a retail business isn't easy. There are a lot of things to think about, from choosing the right location to setting up your payment system. And let's not forget the most important step: deciding what to sell!
A good way to choose your product offerings is to first do some research — see what's out there, and more importantly what's not. You're looking for what sells well, as well as a market gap to fill. Once you know your products, finding a great location for your store will be the next big step. However, you might want to initially run your retail business out of your home. This would significantly reduce your costs and give you time to build a brand and a reputation.
After a year or two, assuming your products are well received by the market, you'll be in a much better position to find a great location and open a serious retail outlet.
5. Health Care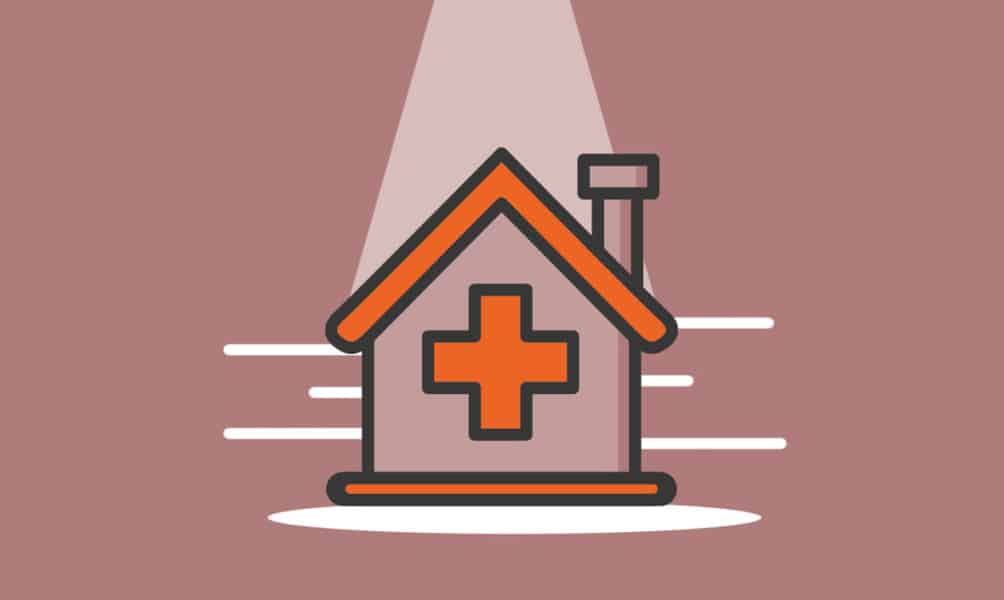 Thinking of setting up a health care business? You're on the right track. By 2030, the number of US adults age 65 and older will exceed 60 million. This means increased health care spending. Which segments are booming, you might ask. Profits are growing fastest in medtech and health care IT.
So what are you waiting for? Now's the time to start a health care business. Take the first step by finding a niche to focus on. Make sure you have the necessary permits and licenses, whether you're thinking of starting a medical practice, home health care company, or something else. You'll also need to decide on a value proposition that will set you apart from the competition and bring in steady business.
6. Mechanic Shop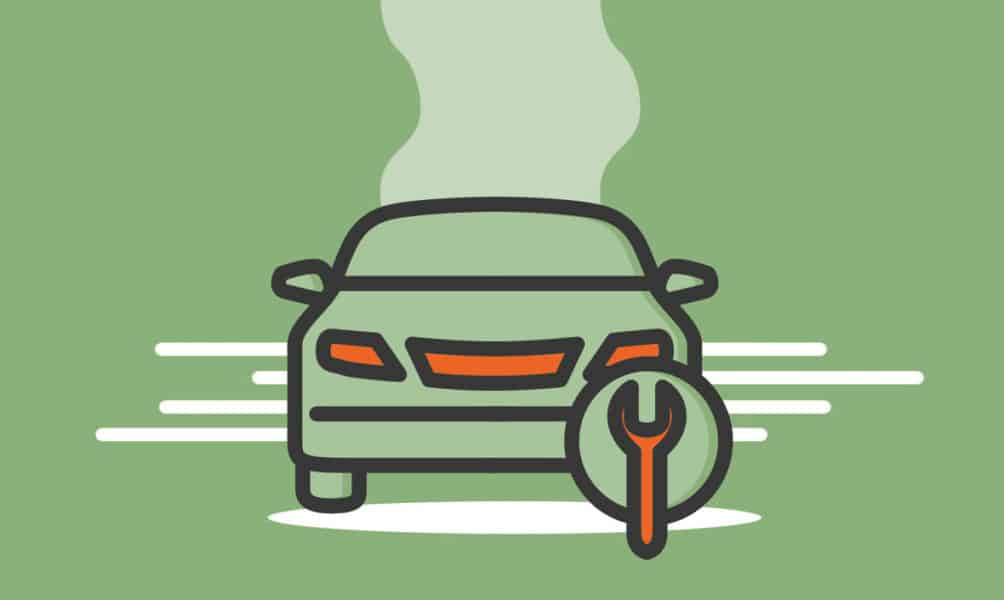 As the economy improves, car owners in the US are likely to seek repairs that were delayed by pandemic measures. If you're an entrepreneur with a good grasp of automotive parts and functions, now is the time to start a mechanic business. Nearly 70,000 job openings for automotive service technicians and mechanics are projected on average every year through 2030. To get a share of this lucrative market, you will need to keep up with the latest technologies and tools to assess vehicles.
Before launching your business, you will need to check out the licensing and zoning requirements. Generally, a mechanic needs to finish high school and undergo an in-depth training or certification program. Once you comply with government regulations, it is important to research ways to differentiate yourself from the competition. Remember that there are hundreds of thousands of repair shops across the country. Although the industry seems to be saturated, there are still many ways for you to succeed. One option is to find an underserved location, set up shop there, and work very hard.
7. Food Truck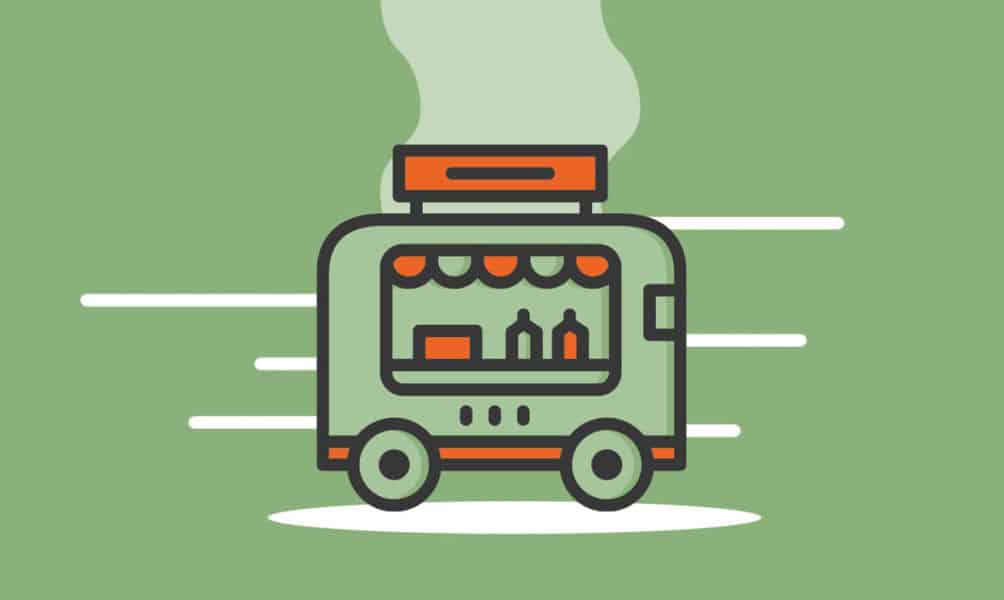 Who doesn't love food trucks? They seem to be everywhere these days, at parks and street fairs, music festivals, beaches, private parties and community events. Industry revenue in the US tripled in the years before the pandemic, and now food trucks are coming back strong as the pandemic recedes. Now's a great time to start your own food truck business and provide your community with delicious meals while grabbing a share of this growing market.
The first step, of course, will be settling on a menu. The possibilities are endless, from burritos to barbecue, from burgers to sausages, and from smoothies and milkshakes to pad thai and pizza. You could even go seasonal, and offer frozen desserts in summer and gourmet soups in winter, and be able to draw a crowd year-round. The next major hurdle will be acquiring the necessary licenses and permits, which are absolutely crucial for any food-related business.
Last but not least, you will need the food truck itself. It's sure to be a significant investment, but you might be able to find a reasonably priced used truck to keep costs low. With a little luck, soon enough you'll be up and running and making a nice return on that investment.
8. Homeschool Business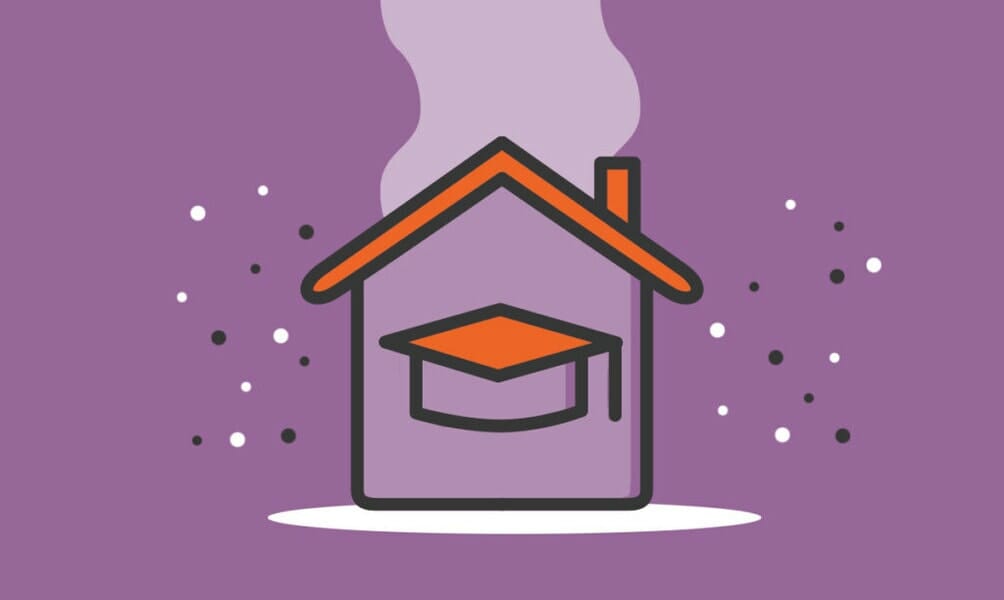 If you're an educator or counselor looking for a new opportunity, starting a homeschool business may be the perfect fit. Homeschooling, which is legal in all 50 states, saw tremendous growth in the last two years because of the pandemic. The number of US households that were homeschooling at the start of the 2020-2021 school year doubled compared to the prior year. The pandemic may be waning, but people's interest in homeschooling and other alternative school arrangements is still on an upward trend because of the high cost of private schools and the wealth of learning materials available online.
Before you start promoting your services, you should apply for the necessary permits and licenses. The requirements may vary depending on where you are setting up your business, so it's best to check out the local regulations. Your curriculum must also meet Wyoming's requirements, although it can be tailored to each child's needs and your own philosophy. This allows for a lot of flexibility. To market your business, it is important that you build a network of homeschooling families. With careful planning and hard work, you can create a successful homeschool business that provides quality education and enrichment opportunities for children!
9. Diamond Jewellery Store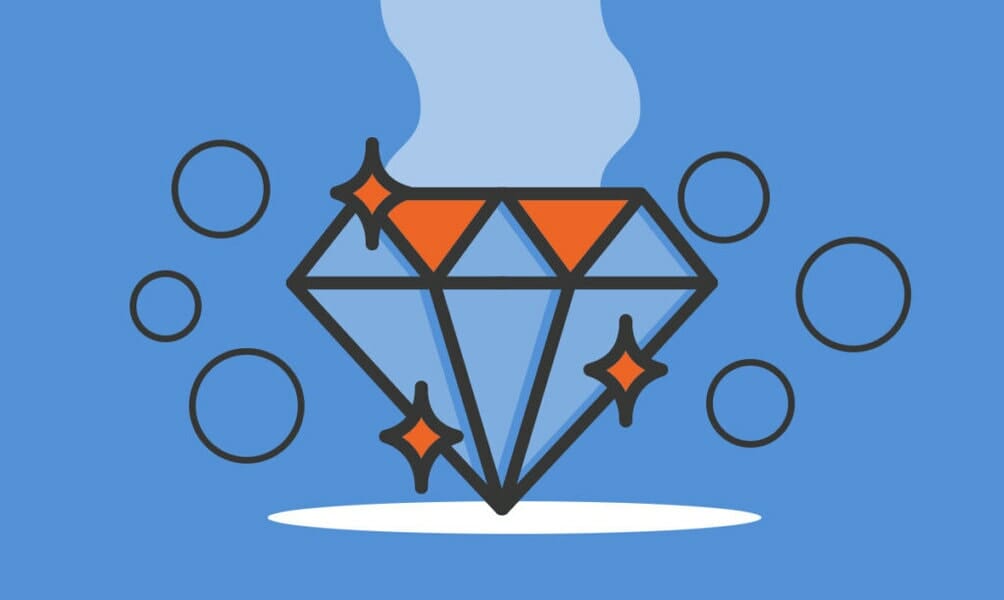 Diamonds are shining brighter as jewelry sales quickly rebounded from the pandemic with double-digit growth. If you're thinking of starting a diamond business, you're on the right track. Global demand is expected to remain robust, with jewelry sales set to grow 3% per year through 2027 and top suppliers De Beers and Alrosa reporting financial gains. This strong demand is driving up prices in the US.
To get started, you will need to choose your niche. Are you going to focus on natural-mined or lab-grown diamonds? Which segment are you targeting – cutting and polishing, or retail? Also check out federal and state regulations concerning the diamond industry, especially on rough diamonds trade. Next, make sure you have the necessary resources in place, such as capital and space to operate. Finally, create a brand customers trust and launch a smart marketing campaign.
With the right planning, diamonds could become your best friend.
10. Soap Making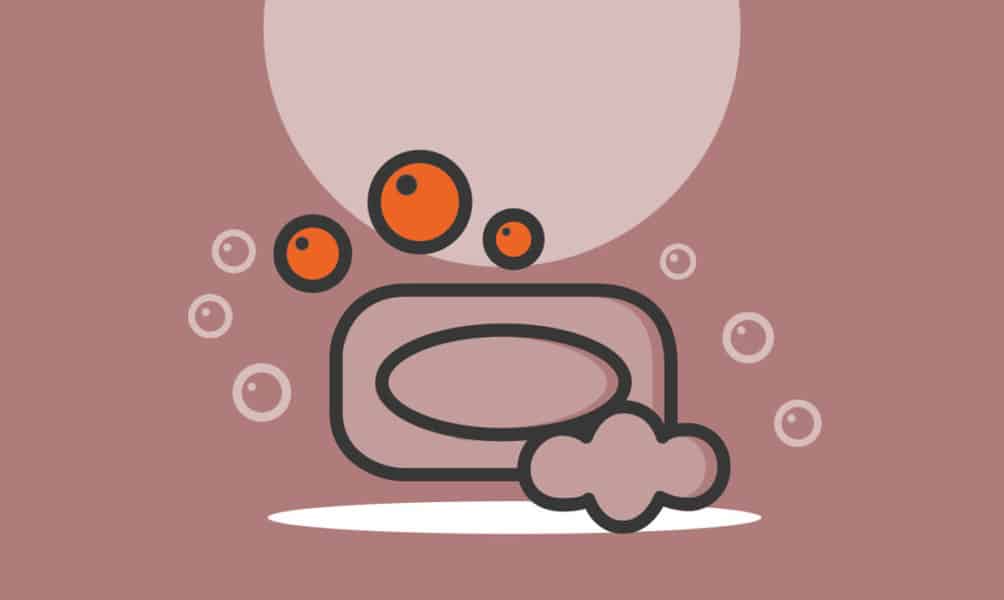 Who doesn't use soap? We all do, which is why soap is a $42 billion industry in the US. Also, if you enjoy crafts, soap making is a fun and creative process. You'll need a handful of key tools, but for the most part it's also inexpensive.
Competition is fierce in the soap game, so the key to starting a successful soap business is creating a product that stands out. Maybe you'll be able to hit on a soap recipe that delivers incredibly pleasant smells, or discover a way to make soap that keeps skin silky smooth. There are countless ingredients you might use, and a variety of soap making methods to choose from, so you'll need to do your research and probably some trial and error.
But once you find that fantastic soap, it could be the seed of your sudsy success.
11. Travel Agency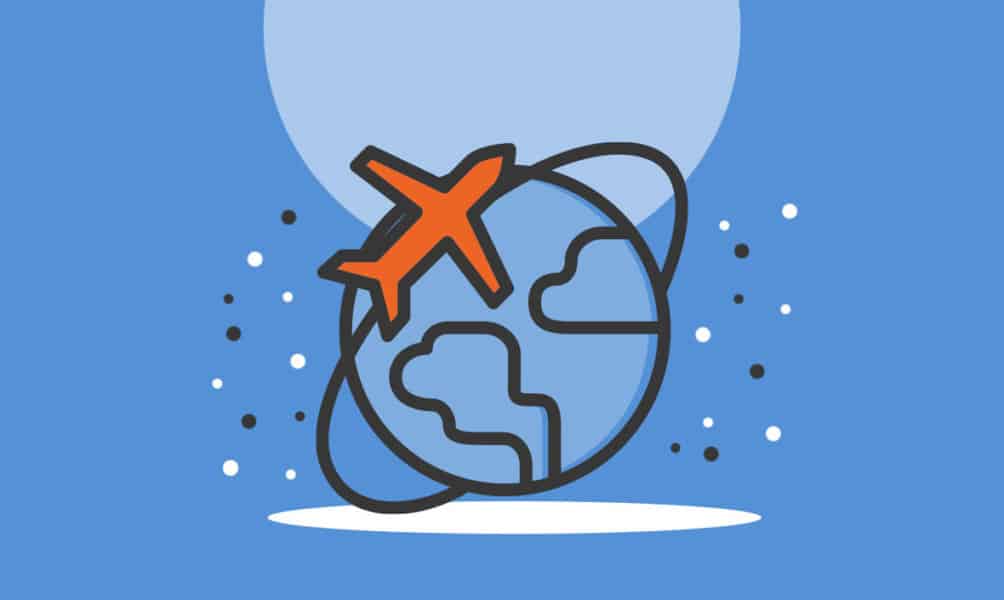 Do you love to travel? Are you always planning your next vacation? Well then maybe you should start your own travel agency. It's a great way to share your love of travel with others and it can be very lucrative. US travel agencies in the US are rebounding strongly from the pandemic and saw a revenue leap in 2022 due to pent-up demand. The market is predicted to grow steadily through 2026.
If you have the resources, starting a travel agency can be a breeze. But first, you should identify your target market. Will you focus on domestic or international travel? A lot of Americans are going on overnight trips for vacations or business purposes, providing an opportunity for travel agencies to earn money. Arranging trips for international visitors is also possible now that the US has eased travel requirements. Once you find your niche and draw up a business plan, you should work on establishing your brand and promoting it to find clients.
12. Tour Guide Business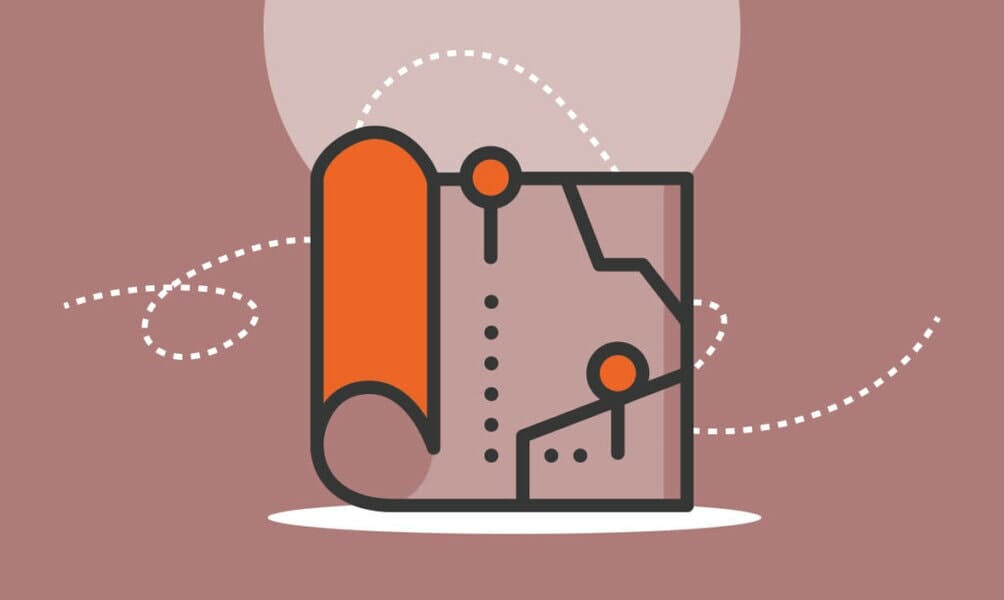 An alternative to a travel agency could be starting your own tour business. It's a lot of work, but it can be a very rewarding endeavor. The US tour industry is recovering, with revenues set to increase to more than $8 billion in 2022 due to pent-up demand for travel. Both land and air borders of the US have been reopened to vaccinated tourists.
Tour operators are primarily responsible for arranging tour packages that they offer to tourists and travel agencies. Demand is rising for tour packages in the countryside, national parks and the outdoors. Before you can start operating, you should pick a niche, choose your target demographics, and understand the competition. Also, familiarize yourself with relevant laws and regulations, such as the seller of travel laws, which tour operators, travel agencies and other tourism-related businesses must follow.
13. Phone Case Store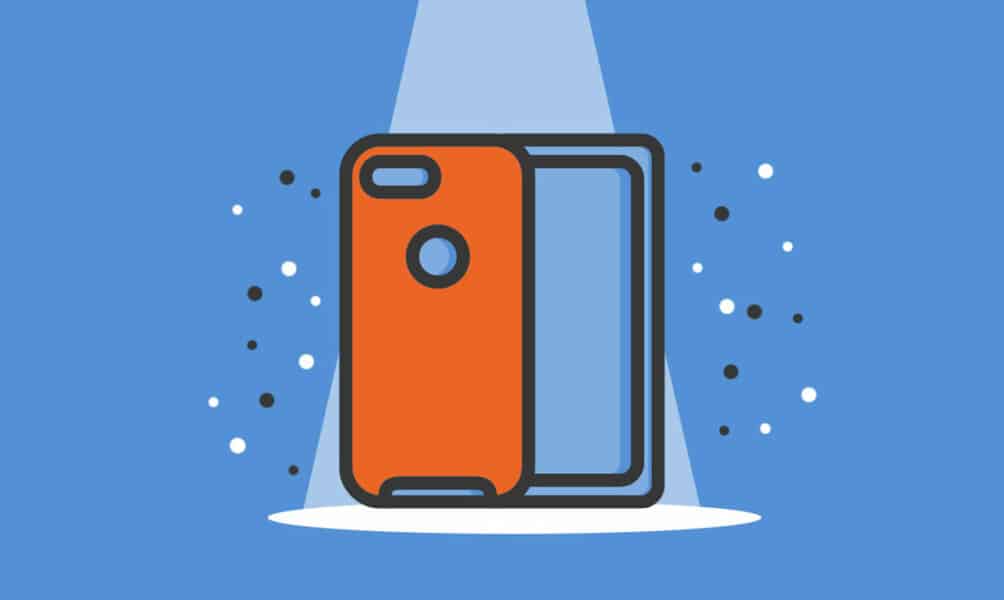 Four out of five people in the world, 6.4 billion in all, use mobile phones, and that number gets bigger everyday. Because smartphones are so pricey, most people choose to protect their investment with a reliable phone case. This is why the global phone case market is worth $20 billion and expected to see strong growth in the years ahead. You could start your own phone case business, create appealing designs for discerning smartphone owners, and grab a share of that market while making a good living.
You can even work from home. All you need is a good phone case mold, the right supplies and a decent website and you can start making sales. You will, however, need to decide on your product line. Will you go with brightly colored cases, cartoon character cases, cases that double as wallets, or all of the above? A good way to make your decision is to look at the competition and find a market gap, a type of phone case that might not yet be widely available.
If you can do that, and get your business off the ground with strong marketing, you have a good chance of seeing strong demand in the near future.
14. Vending Machine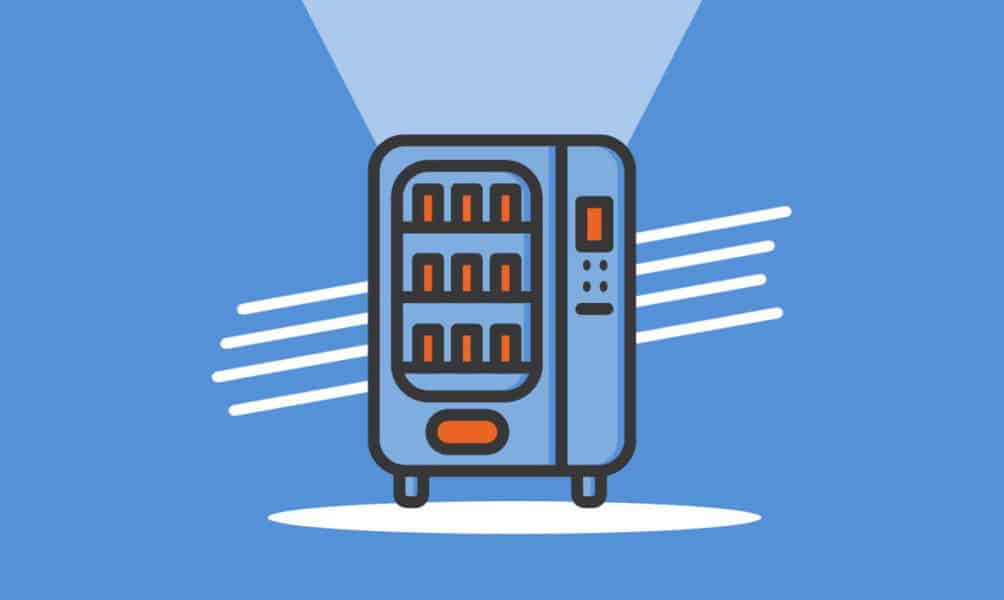 Vending machines are everywhere, from hospitals to train stations, and from schools to offices, special events and more. But have you ever wondered how much money there is in vending machines? Potentially, there's a lot. It's a $9 billion industry that's expected to see strong growth in the coming years. So you could start your vending machine business right now and grab a share of that market while giving yourself a steady stream of nearly passive income.
It requires a sizable investment to buy that first machine or two and get started, but it's a fairly low-risk venture. As long as you're able to put your machines in locations with steady foot traffic, you should do decent business. A key decision will be the products you choose to offer; you could focus on candy and chips, soft drinks, or healthier options like trail mix and granola bars. Once that's done, you'll basically be able to sit back and watch your vending machine empire grow.
15. Nutrition Consultation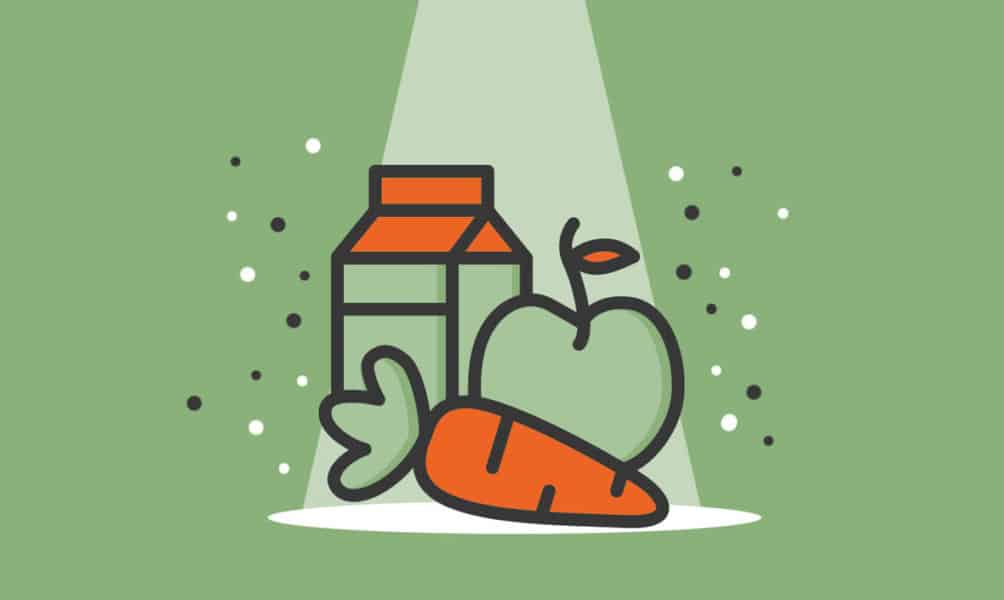 Obsessed with counting calories? If so, a nutrition business might be perfect for you. Nearly 6,000 dietitians and nutritionists are needed each year through 2030 in hospitals, nursing homes, clinics, and government offices across the US. Globally, the billion-dollar human nutrition market is expected to continue growing due to rising health awareness and surging demand for dietary supplements.
If you've been thinking of starting a nutrition business, there are several ways to do it. You could provide outsourced services to hospitals and nursing homes or set up your own nutrition center and be your own boss. You just need to check out the licensing requirements and government regulations before you start operating.
Pick a niche and stick to it, whether it's dietary supplements, food and beverages, or infant nutrition. If you're passionate about what you do and dedicated to helping people reach their goals, you'll likely find your nutrition business fulfilling and financially rewarding at the same time.
Comments