Back to Business Ideas Categories
20 Best Business Ideas In Maine
Written by: Esther Strauss
Esther is a business strategist with over 20 years of experience as an entrepreneur, executive, educator, and management advisor.
Edited by: David Lepeska
David has been writing and learning about business, finance and globalization for a quarter-century, starting with a small New York consulting firm in the 1990s.
Updated on October 2, 2023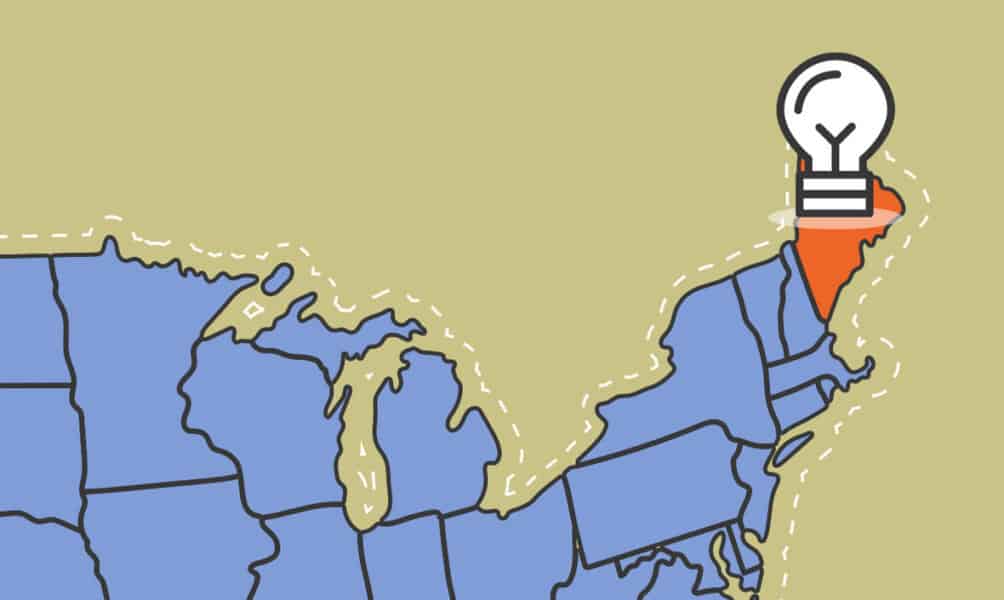 20 Best Business Ideas In Maine
Real Estate
Health Care
Manufacturing
Retail
Insurance
Graphic Design
Tourism Agency
Bottled Water Company
Summer Camp
Fishing Charter
Apple Orchard
Cattle Farm
Brewery
IT Business
Locksmith Service
Frozen Food
Shirt Printing
Grocery Delivery
Assisted Living Facility
Craft Shop
Maine, the largest of the New England states, is making a strong recovery from pandemic recession. The state relies on its services and manufacturing sectors, as well as tourism, and most sectors are already on an upward trend.
Since Maine lies along the coast of the Atlantic Ocean, a fishing charter business would be a good idea. Other businesses that could thrive in Maine are summer camps, apple orchards, and tourism-related ventures. Find more great Maine business ideas below to jumpstart your thinking.
1. Real Estate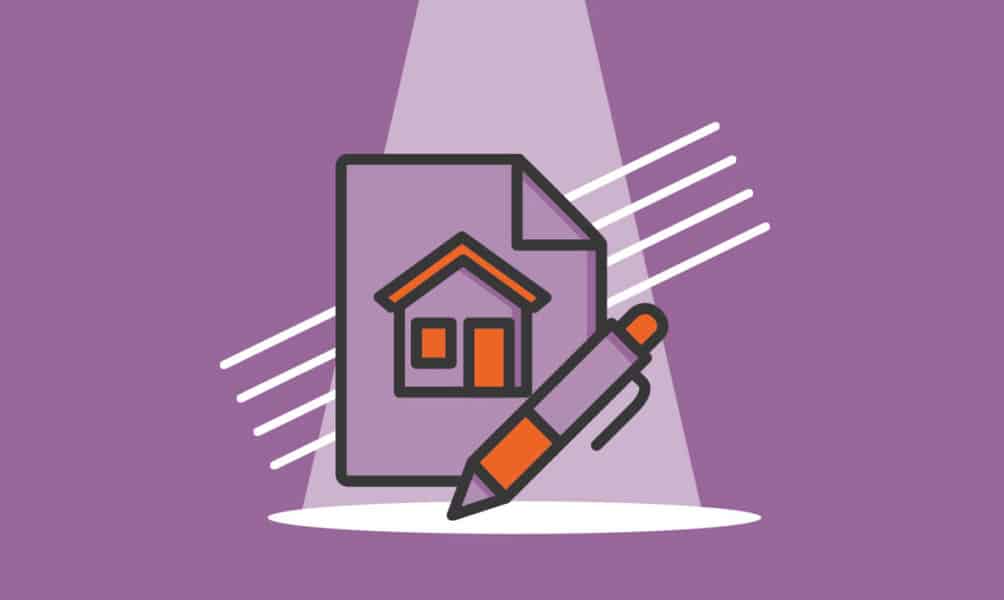 The US real estate market has been booming in recent years, and is now worth nearly $400 billion and expected to see further growth in the years ahead. As an entrepreneur, you're probably always on the look-out for new opportunities. Right now, with sales totals and home prices at record highs, real estate ranks among the largest and most promising markets. And best of all, you'll be helping families settle down and build homes and communities.
Of course, starting a real estate business isn't as easy as getting out of bed. You'll need to educate yourself about the market and obtain a real estate agent's license. You'll need to familiarize yourself with all of the relevant online tools and information to keep you updated on market trends, and find a local broker to partner with. Finally, you'll need to set up a website and successfully market your home buying and selling abilities in order to stand out in a crowded marketplace.
All that done, you'll be ready to start building your real estate empire.
2. Health Care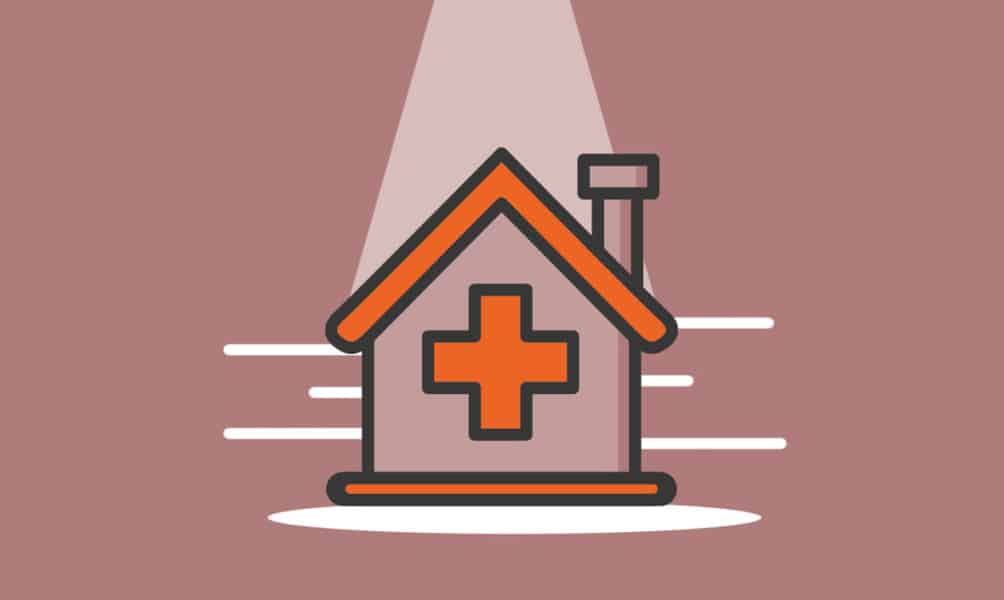 Thinking of setting up a health care business? You're on the right track. Demand for health care services is on the rise mainly due to an aging population in the US. By 2030, the number of American adults age 65 and older is forecast to exceed 60 million. This means increased health care spending. Which segments are booming, you might ask. Profits are growing fastest in medtech and health care information technology (IT).
So what are you waiting for? Now's the time to start a health care business. Take the first step by finding a niche that you can focus on. Make sure you have the necessary permits and licenses, whether you're thinking of starting a medical practice, home health care company, or something else entirely. You'll also need to decide on a value proposition that will set you apart from the competition and make it easier for you to promote your business.
3. Manufacturing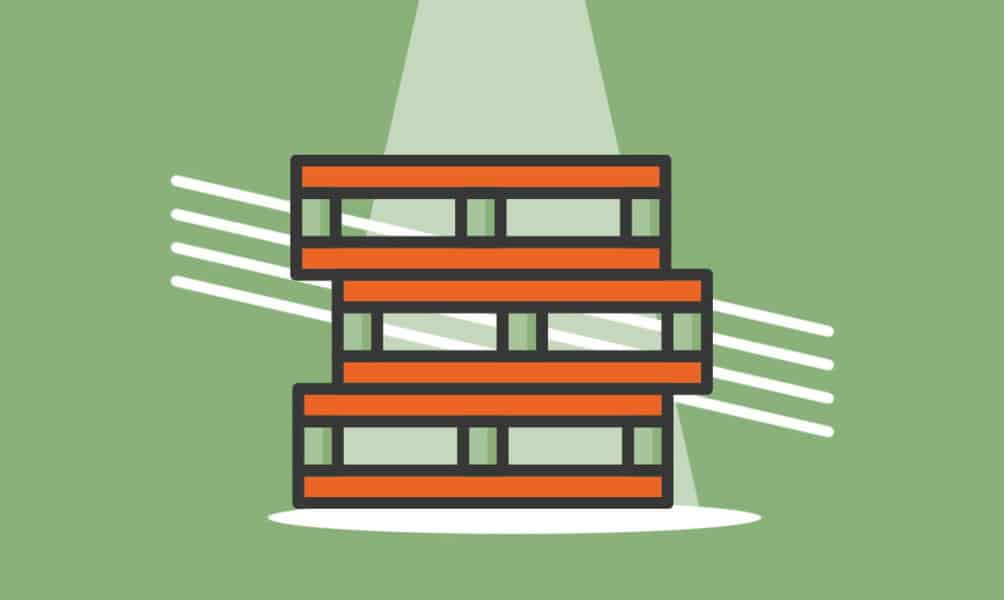 A great deal of manufacturing has moved overseas in recent decades, but US manufacturing is still an $8 billion industry that has seen steady growth in recent years. Manufacturing businesses can be extremely profitable, but they also require a lot of planning and hard work.
The first step is to decide what you're going to produce. Do some market research and see which products are selling well and where there may be a market gap. You should keep an eye out for products that are more affordable to manufacture or offer a significant markup and strong profits. Next, you'll need to rent or purchase a manufacturing facility, preferably in an out-of-the-way location to keep costs low. Once you start making your products, you'll need to have them tested and certified and acquire all the necessary licenses and permits.
Finally, you'll be ready to launch a marketing campaign that, with a bit of luck, should start bringing in orders and put you back in the black.
4. Retail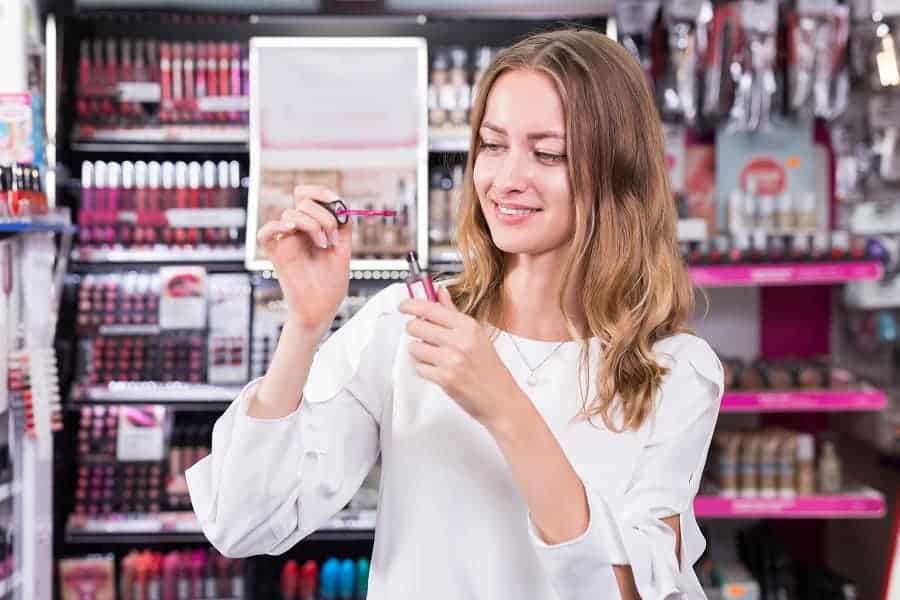 Are you thinking of starting your own retail business? If so, you're in good company. The retail industry is a huge part of the economy, and it's only getting bigger. But starting a retail business isn't easy. There are a lot of things to think about, from choosing the right location to setting up your payment system. And let's not forget the most important step: deciding what you'll be selling!
A good way to choose your product offerings is to first do some research — see what's out there, and more importantly what's not. You're looking for what sells well, as well as a market gap to fill. Once you know your products, finding a great location for your store will be the next big step. However, you might want to initially run your retail business out of your home. This would significantly reduce your costs and give you time to build a brand and a reputation.
After a year or two, assuming your products are well received by the market, you'll be in a much better position to find a great location and run a successful retail outlet.
5. Insurance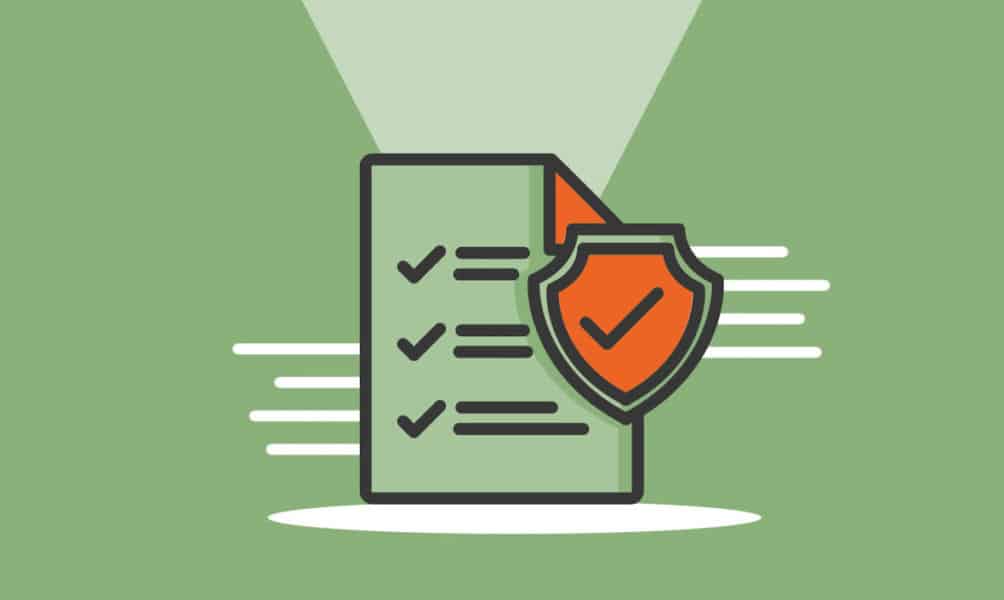 Starting an insurance business can be a great way to make a profit while helping others plan for the future and hedge against financial losses. The global insurance industry has been growing, with revenues estimated to reach more than $6 trillion in 2025. Analysts believe the industry is poised for a more rapid growth as the world recovers from the pandemic. This could be the right time for you to start your own insurance business.
You can start small by setting up an office affiliated with a major industry player. Before you launch your business, you need to know your products well and focus on a niche market. Will you be offering property, health or life policies, among others? You'll also need to consider the emerging technologies in coming up with business models. It would be helpful if you have actuary skills, some customer service experience and great networking skills.
6. Graphic Design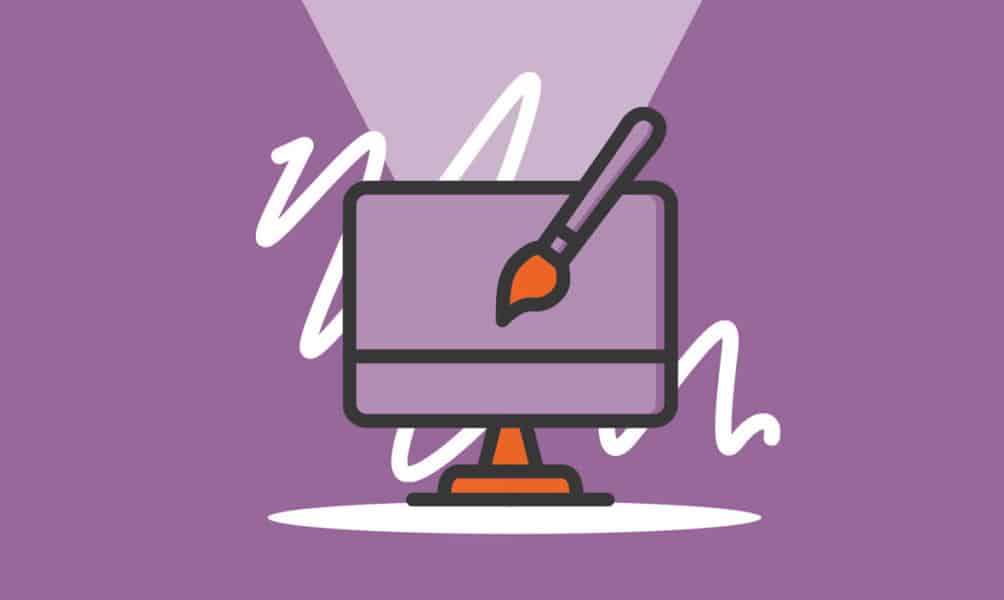 Strong graphic design is a crucial element of nearly every business's branding and marketing strategy, which is why it's always in great demand. After years of steady growth, the US graphic design industry is worth nearly $14 billion and offers real opportunity for the bold entrepreneur. You could start your own graphic design business from home and work with clients around the world, generating good money and turning your creative passion into a successful career.
You will, however, need to have a strong creative streak and some skill and experience with graphic design software and tools. If you don't have a related degree, you could brush up on your graphic design skills by taking courses at an online platform like Udemy. Next, it's a good idea to research the market, see what sort of graphic design is trending lately, and keep an eye out for a market gap that might fit your skillset.
Understanding and clarifying what you will offer, which businesses you are targeting and how you'll stand out from the competition will be crucial elements to your success.
7. Tourism Agency
If you're looking to start your own tourism business, you're in luck! The US has reopened its land and air borders, and after suffering devastating losses due to the pandemic, the tourism industry is poised for growth. Domestic leisure travel is expected to surpass pre-pandemic levels in 2022 as 82% of American travelers get back to it. International inbound travel, on the other hand, is set to increase gradually and fully recover by 2024 or 2025.
When starting a tourism business, it is important to keep track of the latest travel guidelines so you can properly advise your clients. Besides complying with licensing, insurance and other regulations, you will need to choose your niche market from the get-go. You will also need to be creative and come up with a marketing strategy. You can start by building a strong social media presence to promote your services and attract clients.
8. Bottled Water Company
As more consumers view bottled water as cleaner than tap water and healthier than other beverages, starting a bottled water business makes great sense. The US bottled water industry earned nearly $20 billion in 2019 and expects steady growth in the coming years.
Before you get started, it's important to familiarize yourself with the different types of bottled water. Your capital equipment requirements will depend on the type of bottled water you will produce. It's to your advantage to find a good location for your facility. Keep in mind that you will need plenty of room for your equipment and storage tanks.
You will need to adhere to stringent FDA regulations since bottled water is a consumer food product. All bottled water products are produced using a multi-barrier approach to guard against contamination. Once you've hurdled the regulatory requirements, it's important to come up with a good marketing strategy to promote your product and ensure its success.
9. Summer Camp
Summer camp can be a lot of fun — and a great way to make money. If you're looking to start a summer camp business, you're right on time. The US industry, valued at around $3 billion, is set to return to growth as the economy recovers and thousands of camps across the country reopen.
To get started, you'll have to choose a niche and decide whether to set up a vacation camp, sports camp, or outdoor adventure camp. Most camps cater to children, but some have programs for adults. Your choice will determine the facilities to build. Camps generally provide cabins, campsites, and recreation facilities and equipment. They also provide meals, snacks, and drinks.
You'll likely need to make a sizable upfront investment. Unless you already have an existing property that's ideal for a summer camp, choose an appealing location in order to attract young campers.
10. Fishing Charter
Are you an outdoorsy type who loves fishing? Have you ever thought of starting your own fishing charter business? It's a lot of work, but it can be rewarding and a lot of fun, too. The US charter fishing market grew steadily in the years before the pandemic and surpassed $400 million revenue in 2020. It's now poised for further growth as Americans resume travel and spending on recreational services.
To start a fishing charter business, you'll need a reliable boat and fishing supplies. But before you can take guests on a fishing trip, check out your state's licensing requirements and be sure to comply with all regulations.
Finally, your success may depend on effectively marketing your services. You might do this by creating ads, distributing flyers, and promoting your services on social media. It is also important to add value to your services and gain a competitive edge in the market.
11. Apple Orchard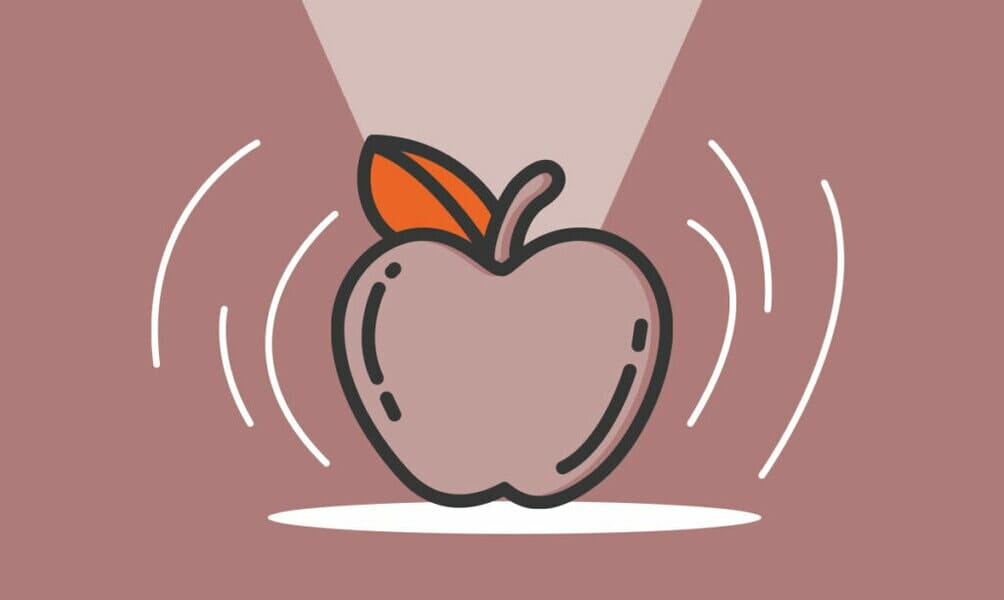 If you're thinking of tapping into the lucrative apple industry, you're on the right track. Despite the pandemic, US apple production for the 2021-2022 crop year increased to nearly 265 million bushels. Demand is expected to remain stable as apples are among US consumers' most beloved fruits, particularly with the increase in health consciousness.
To get started, first decide which apple varieties to grow, how big the farm will be and where it will be located. You might do some research to find which states are best for growing apples. Apple orchards involve a range of skills, including tree planting, tree care, and agriculture. Besides selling the fresh fruits, you could make extra income by opening your orchard to tours and apple-picking customers. Apple picking can be a lot of fun, and it can boost your marketing with lots of resulting Instagram posts.
12. Cattle Farm
The US is both a major exporter and importer of beef, and the cattle sector accounts for the largest share of receipts for agricultural commodities nationally, so starting a cattle business is almost certain to provide a steady income. If you're thinking of establishing your own ranch or opening a retail shop for cattle products, this is your opportunity! Commercial beef production in the US is set to grow to more than 27 billion pounds in the next few years.
If you open a breeder farm, you will need to comply with your state's laws and regulations first. There are also regulations for butcher shops and meat processing businesses. You should choose your niche market and create a business plan. There are many factors to consider – from branding and customer acquisition to managing growth. Although the industry faces pressures caused by vulnerabilities in the supply chain and extreme weather conditions, a growing international demand for US beef could still make your cattle business profitable.
13. Brewery
If you've been thinking of opening your own brewery, you're in luck. The US brewery industry is bouncing back from pandemic decline and the number of US breweries has increased sharply over the past decade. As of 2020, there were close to 10,000 breweries across the country, and many survived the pandemic by shifting to packaged and to-go sales.
Of course, starting a brewery requires hard work and substantial investment. You'll need to find a great location. To keep up with the latest consumer trends, you might want to focus on craft and regional beers as well as alternative alcoholic beverages such as ready-to-drink cocktails. Be sure to check federal and state laws relating to the industry first and comply with these.
It's to your advantage to carefully plan your business, from the licensing to choosing the right brewing equipment. If you do this right, your brewery business has nowhere to go but up.
14. IT Business
Are you thinking of starting your own IT business? That's great! The IT services industry in the US is booming as more companies are boosting their IT budgets after two years of economic slump. Many companies are outsourcing IT contracts. In fact, IT outsourcing is the largest segment as it is estimated to account for a third of the projected $400 billion revenue from IT services in 2022. The market is predicted to grow further in the next five years.
To get started, it would be wise to pick a niche market. Will you offer cloud-based services, focus on the software-as-a-service market, or provide managed IT services? It's also a good idea to identify your target market. Once you've determined who will want your services, create a marketing strategy that focuses on how your firm can help them achieve their goals. You'll need to invest in equipment and software and develop a strong team that delivers top-notch services.
With all this in place, you'll be on the road to success.
15. Locksmith Service
The US real estate boom has driven sharp growth in the locksmith industry, which is worth $3 billion after experiencing more than 30% expansion in the past decade. Demand for lock installations in new homes is high, so now is a great time to start your own locksmith business and grab a share of this growing market.
Even if you don't have experience, it's easy and inexpensive to take an online course and learn how to be a locksmith. After that, you might want to partner with an established locksmith in your area to gain some real-world experience. Once you've built a reputation, you could strike out on your own and start offering your services, providing keys, safes, locks, doors and even security systems.
As long as you provide excellent service, you'll have success all locked up!
16. Frozen Food
Frozen foods are a growing $35 billion industry, and there's no reason you can't get a piece of the pie. Get it? Pies will likely be among the foods you'll offer, along with cakes, ice cream, pizzas, sausages, and seafood. Or you might decide to focus on a single segment, such as healthy dinners.
Either way, a crucial step to getting your frozen foods firm up and running will be ensuring you obtain all the necessary licenses and permits for a food business. The last thing you want is to wrack up hefty fines and possibly face being shut down for violations.
One great advantage of a frozen foods business is that you can run the business almost entirely from home. With delivery apps, the groceries will go straight to your customers' doors. You can cook up all your offerings in your kitchen before freezing them, lay out the full menu on your appealing website and finally ship your goods.
The hard part will be standing out from the competition, and that's where the entrepreneur in you will need to make her mark, possibly with a sharp brand and a brilliant marketing strategy.
17. Shirt Printing
Shirt printing is a lucrative industry that continues to grow in popularity especially among younger Americans. If you're looking for a new business opportunity, look no further than a shirt printing business. The global custom T-shirt industry is set to grow steadily and approach $8 billion by 2028. Rising disposable income and increasing preference for custom shirts will drive growth.
Anyone can start a T-shirt printing business. But in order to succeed and grow, it's important to be knowledgeable in silk screen printing and updated with the latest technology such, as direct-to-garments, sublimation, and more. You could come offer discounted packages that include shirts as well as design and printing services for your customers. Another way to do it is to come up with your own designs and sell shirts with these designs. With the right skills and resources, you can build a successful business.
18. Grocery Delivery
Global online grocery delivery sales have increased almost 30% since 2020. This stellar performance is expected to continue through 2024 as a lot of people continue to stay or work from home. With online grocery shopping, consumers no longer have to spend time queuing in supermarkets. They simply browse through a retailer's website or app, shop and check out, pay for the items online, and have these delivered right to their doorstep.
If you're thinking of starting a grocery delivery business, now's the time to do it. You have at least three options: operate your own delivery service, work with a franchise, or sign up with an established retailer. Consider carefully the pros and cons of each option before deciding on which business model to choose. Assess the competition as well and identify possible clients if you're going to give it a go on your own. Whatever your decision is, plenty of opportunities await.
19. Assisted Living Facility
A growing geriatric population in the US is driving the assisted living market, which is set to grow at least 5% annually through 2027. If you're an entrepreneur with a background in health care, you might consider starting an assisted living business. It's a great way to help take care of the elderly and make an impact in your community while making a good living.
Before you start your assisted living business, it's important to assess the competitive landscape and determine which services you'll offer. You'll need to comply with zoning and licensing requirements. It's also a good idea to study the possible legal issues, hire talented staffers, and choose appealing amenities. Most assisted living facilities have gardens, a library, entertainment and a doctor on call. This business requires a heft investment, but the potential for financial and spiritual rewards is great.
So start drawing up your plans for the best assisted living facility in your area.
20. Craft Shop
Do you have a creative hobby? If it involves some sort of craft, you might want to consider turning your favorite at-home pastime into a business, and potentially a major revenue stream. With people stuck at home for months on end looking for something creative to do or something interesting to buy, the arts and crafts industry has exploded since the start of the pandemic. In 2020 alone, the revenue of the leading online arts and crafts marketplace Etsy more than doubled, to $1.72 billion. That means right now is a great time to start your own craft business, provided people with wonderful products and ride this wave to prosperity.
You'll be your own boss, working at home at times that are best for you. You'll be able to embrace and express your creativity, producing goods that could be sold around the world. But you will need to decide which products to focus on. This could be anything from crocheted blankets and clay jewelry to embroidered handkerchiefs and knit hats. Whatever you choose, be sure to research what's already out there and offer a unique twist on existing products. Building a strong brand will be key to the success of your craft business.
Comments