Back to Business Ideas Categories
21 Profitable Beach Business Ideas
Written by: David Lepeska
David has been writing and learning about business, finance and globalization for a quarter-century, starting with a small New York consulting firm in the 1990s.
Updated on September 12, 2023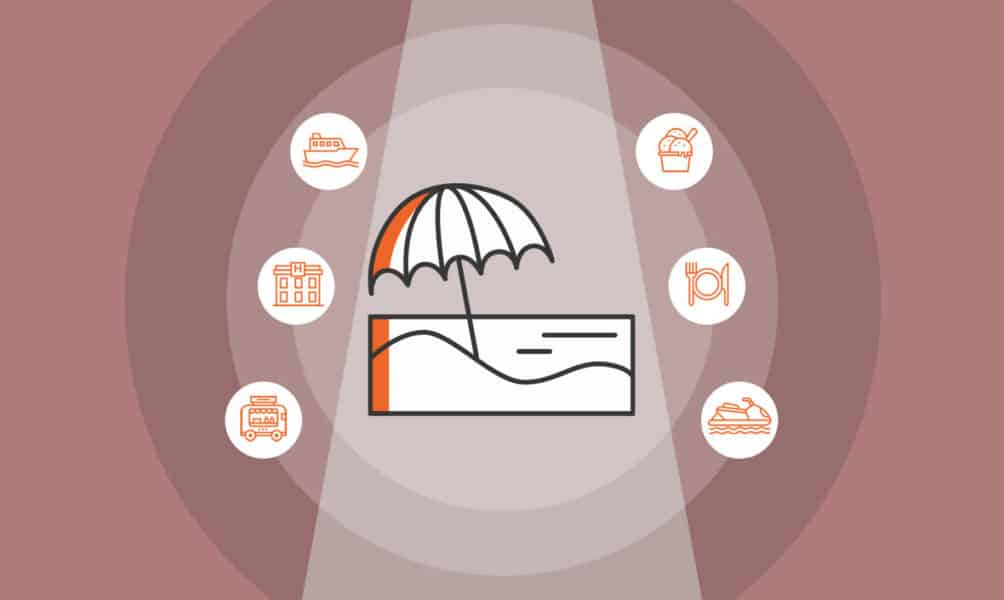 21 Profitable Beach Business Ideas
Hotel
Bed and Breakfast
Food Truck
Ice Cream Business
Restaurant
Jet Ski Rental
Tour Business
Charter Boat
Sunglasses Business
Boat Rental
Photobooth
DJ Business
Snow Cone Business
Hot Dog Cart
Glamping
Luxury Picnic
Coffee Shop
Fishing Charter
Kayak Rental
Event Planning
Beach Photography
So you live near a beach. Lucky you! You can go swimming or walk barefoot in the sand any time you like. Even better, you could also start a business and make your living while taking in the sun and sea.
Among the possibilities are a food truck, photo booth, and boat or jet ski rental. You could also set up a glamping site or even a hotel, if you have a significant capital. Check out our below list of brilliant beach business ideas to kickstart your entrepreneurial thinking, and good luck!
1. Hotel
The hotel and lodgings market took a massive hit during the pandemic, but now it's coming back strong! The industry expects double-digit growth in 2022 and beyond, so if you're interested in hospitality and helping people enjoy their time away from home, now is the perfect time to ride this wave.
Opening a hotel near the beach can be very rewarding, but it will require hard work and a considerable investment. The most crucial element, of course, will be the hotel building itself. Assuming you do not plan to build a new hotel, which would likely cost millions of dollars, you'll need to either buy an established hotel or find a building that can be purchased and converted into a hotel relatively easily. Once that's done, you'll want to launch a strong marketing campaign to attract your first guests.
As long as you provide excellent service and a great stay, you'll be on the path to success.
2. Bed and Breakfast
Even in the era of Airbnb, many Americans still prefer to stay the original "B & B," a bed and breakfast, and enjoy the unique hospitality, personal service and homemade meals. The US bed and breakfast market was worth $1.7 billion in 2021 and is expected to rebound from the pandemic slump. If you've been thinking about opening your own bed and breakfast, now is the time to do it.
When starting a B & B, it's important to know the latest trends in the industry. For example, many guests prefer a facility that offers live entertainment or is located close to tourist attractions. It's also to your advantage to research the market and see what features and services are being offered by the competition. Be innovative in coming up with ways to differentiate your business. Running a bed and breakfast is not easy, but it can be very rewarding if you play your cards right.
3. Food Truck
Who doesn't love food trucks? They seem to be everywhere these days, at parks and street fairs, music festivals, beaches, private parties and community events. Industry revenue in the US tripled in the years before the pandemic, and now food trucks are coming back strong as the pandemic recedes. Now's a great time to start your own food truck business and provide your community with delicious meals while grabbing a share of this growing market.
The first step, of course, will be settling on a menu. The possibilities are endless, from burritos to barbecue, from burgers to sausages, and from smoothies and milkshakes to pad thai and pizza. You could even go seasonal, and offer frozen desserts in summer and gourmet soups in winter, and be able to draw a crowd year-round. The next major hurdle will be acquiring the necessary licenses and permits, which are absolutely crucial for any food-related business.
Last but not least, you will need the food truck itself. It's sure to be a significant investment, but you might be able to find a reasonably priced used truck to keep costs low. With a little luck, soon enough you'll be up and running and making a nice return on that investment.
4. Ice Cream Business
Did you know that the average American consumes nearly half a pound of ice cream per week? People really do scream for ice cream, and that craving is not going away anytime soon, which is why it's always a good time to start an ice cream business.
There are a few key steps to getting started the right way. You'll need to find the highest-quality ingredients, outfit your kitchen with the right equipment and come up with a few inventive, appealing flavors. And you'll also need to meet the licensing and safety requirements for food products. But once you've got that down, you can offer your goods online, do a bit of marketing and start selling to ice cream lovers around the country, and around the world. Soon enough you'll be opening enough stores to challenge Ben & Jerry.
5. Restaurant
In the wake of the pandemic, everybody's getting back out to try the latest hot dining options, so now is a great time to start your own restaurant. It's no easy task, but it can be very lucrative. The US food service industry is expected to bounce back strong and generate $900 billion in sales in 2022.
Still, many restaurant operators believe it will take a year or more before business conditions return to normal. But you could establish a digital presence and work on offering delivery services before opening your doors.
There are many other key steps to consider. First, it's important to decide what type of restaurant you want to open. Do you want to serve classic American fare, or maybe Italian? Do you want to do casual or fine dining? What about a family-style restaurant? Next, it's a good idea to research the competition in your area and come up with a plan to set yourself apart. Starting a restaurant can be tough, but if you're prepared for the challenges ahead, it can be an incredibly rewarding experience.
6. Jet Ski Rental
Do you like having fun out on the water? Well, so does everybody else! That's why starting a jet ski business is almost always a great idea. The global personal watercraft market is worth $1.5 trillion and expected to expand a stunning 50% by 2027. Right now is a great time to start a jet ski business, bring good times to your community and ride the market expansion to great success.
Getting there will require a significant investment. You'll need to spend about $25,000 to get your first few jet skis, plus a rental facility on the water and permits and licensing fees. Of course, you'll also need to live near an appealing body of water, and preferably one that's accessible and enjoyable for more than a few months of the year. Finally, you will definitely want to get good insurance, because jet skis are almost as dangerous as they are enjoyable.
Once that's all settled, just start advertising on local outlets and events, posting on relevant social media groups and online vacation platforms. You'll have your first few customers in no time, and soon be cruising toward success.
7. Tour Business
Do you know exactly what makes a great package tour? Then starting your own tour business might be the right move. It's a lot of work, but it can be very rewarding. The US tour industry is bouncing back big-time after the pandemic, with revenue set to increase more than $8 billion in 2022.
Tour operators are primarily responsible for arranging tour packages for tourists and travel agencies. Demand is rising for tour packages in the countryside, national parks and the outdoors. Before you can start operating, you should pick a niche, choose your target demographics, and understand the competition. You should also familiarize yourself with the laws and regulations that tour operators, travel agencies and other tourism-related businesses must follow.
8. Charter Boat
Starting your own charter boat business can be fun and rewarding. Despite the pandemic, the private charter boats industry in the US earned nearly $800 million in 2021. That's because chartered boats, which host small groups of passengers for a fishing trip or a simple social gathering, were not subjected to the same restrictions as cruise ships, which carry a large number of passengers. Boat charters are expected to remain popular over the next five years.
As a new charter boat business owner, it's to your advantage to understand the market and prepare a business plan. You will have to factor in the cost of gas, insurance, boat payments and maintenance when you set your rates. It's also important to acquire the necessary supplies and equipment. Your business plan would have to identify your target market, possible destinations, and a list of the services you will offer. Aside from fishing, you could offer parasailing and jet ski activities. Once your business is up and running, you'll be making good money in no time.
9. Sunglasses Business
Who doesn't love a cool pair of shades? It's a great way to make a fashion statement, see the world more clearly and protect against the sun's harmful rays. That's why sunglasses are a $2 billion industry that expects steady growth through 2025. You don't need any prior experience or knowledge to start your own sunglasses business and get in on this hip and happening trend and make good money.
But you will need to do some real legwork. First and foremost, you'll want to design two or three appealing pairs of sunglasses to serve as your primary products at launch. It's a good idea to research existing sunglasses leaders and check out the latest fashion magazines to see which styles are selling best. Big is back, for one thing.
Next you'll need to decide if you want to open a sunglasses shop, operate a sunglasses stand, a la Sunglass Hut, or sell your products online. Keep in mind that online sunglasses sales are growing much more quickly than the market as a whole. Finally, you'll need to partner with a reliable manufacturer and launch a stylish marketing campaign.
Soon enough, your future will be so bright you'll have to wear shades.
10. Boat Rental
Again, nearly everybody loves a day out on the water, skiing and tubing, cruising, socializing, swimming and just taking in the sun. That's why boat rentals are a $5 billion US industry expected to see smooth sailing and steady growth in the years ahead. If you like spending time outdoors, you could start your own boat rental business and help people enjoy their time off while making a good living.
There are several possible constraints. For one, you'll need to live near a sizable body of water, and find an available access point or marina to base your operations. Second, you'll likely need to accept the seasonal nature of this line of work, which in most areas of the US will only bring in revenue for half the year. Finally, getting started will require a significant investment, as appealing boats and other watercraft do not come cheap.
But if you're OK with all this, and able to acquire the necessary permits and insurance, once you start putting boaters on the water you'll be cruising straight toward success.
11. Photobooth
After nearly being forgotten, photobooths are back in a big way! The market is expected to grow fast in the years ahead and hit $1 billion in revenue by 2027. Keep in mind, these aren't your grandfather's photobooths, with the little curtain and four-photo black-and-white strip. Today's photobooths offer a slew of technological advancements, and some come with touch screens, props, color printing, customizable backgrounds, and mobile hotspots to share images on social media.
Today's photobooths are popular at corporate gatherings, weddings, birthday parties, proms, graduations and other big events. The possibilities are nearly endless, and the opportunity is vast. Getting started requires the purchase of an appealing, technologically advanced photobooth, which is a significant investment. The smart move is to look for a used one at a reasonable rate. Once you've checked that box you'll just need to get the word out and you'll be snapping your way to serious success.
12. DJ Business
What's a huge event without a DJ dropping some bouncy beats? As the events industry bounces back from the coronavirus pandemic, so does the DJ market. Global sales of DJ equipment are expected to grow and reach $732 million by 2026. If you love remixing and creating new tracks, setting up a DJ business could be a great way to make a living.
But a DJ business is not just about having the best beats. There's a lot of work that goes into it. Having easy access to digital platforms and streaming services will lessen your burden. You'll also need to have the right skills and equipment. Then you'll want to establish your brand, promote your services and grow your social media following to attract clients. With excellent service, you can easily gain loyal customers and sustain your business.
13. Snow Cone Business
What's more refreshing than a tasty snow cone on a hot summer day? Snow cones, also known as shaved ice, are cups of finely crushed ice lathered in flavored syrup. They're sold in parks, along the street and at big events, and popular among all ages. Considering there's always demand for it, starting a snow cone business can be financially rewarding for you.
Before you get started, you need to understand that competition is tough. Snow cones have leveled up from being sold in stalls and are now being offered in restaurants and bars. Many versions have also been introduced, some with local ingredients while others contain a splash of liquor. To compete you'll need to innovate and come up with unique, appealing flavors. If you play your cards right, your snow cone business can provide you with a steady source of income.
14. Hot Dog Cart
From Memorial Day to Labor Day, Americans consume more than 800 hot dogs per second. The US hot dog market is massive and expected to continue growing as more Americans shift to high protein foods and manufacturers embrace reduced fat options. If you're looking for a new venture, you might want to think about a hot dog cart.
Setting up this business may look easy, but you'll need to comply with permit and license requirements, acquire the necessary equipment, find suppliers, and decide which products to offer. Competition will be tough as there are countless hot dog carts out there, so it's to your advantage to find a great location and promote your business aggressively. Once you've established your brand, customers will soon be lining up to buy your dogs.
So what are you waiting for? Get yourself a cart and take a bite out of this huge market.
15. Glamping
A decade ago nobody had heard the word glamping, which is short for "glamorous camping". Today it's a nearly $3 billion global industry and among the fastest-growing segments of the travel and hospitality market, expected to more than double by 2030. If you have a bit of land in an appealing location, or have the funds to purchase such a plot, you could start your own glamping business and make a good living offering appealing luxury experiences to discerning travelers.
There will be some serious work involved. In addition to acquiring the property, you'll need to outfit with all the bells and whistles — from tents and teepees to high-end beds, furniture, lighting and air-conditioning and heating units. If your location is on the water, you could boost your revenue by also offering sailboats, canoes, kayaks, paddleboards and more rental. But before you get started, this is a new and fast-evolving industry, so it's best to take some time, research the marketplace and learn the latest, hottest trends before you commit to any specific style.
To attract customers, it's important that your glamp-ground is the most appealing one in your area.
16. Luxury Picnic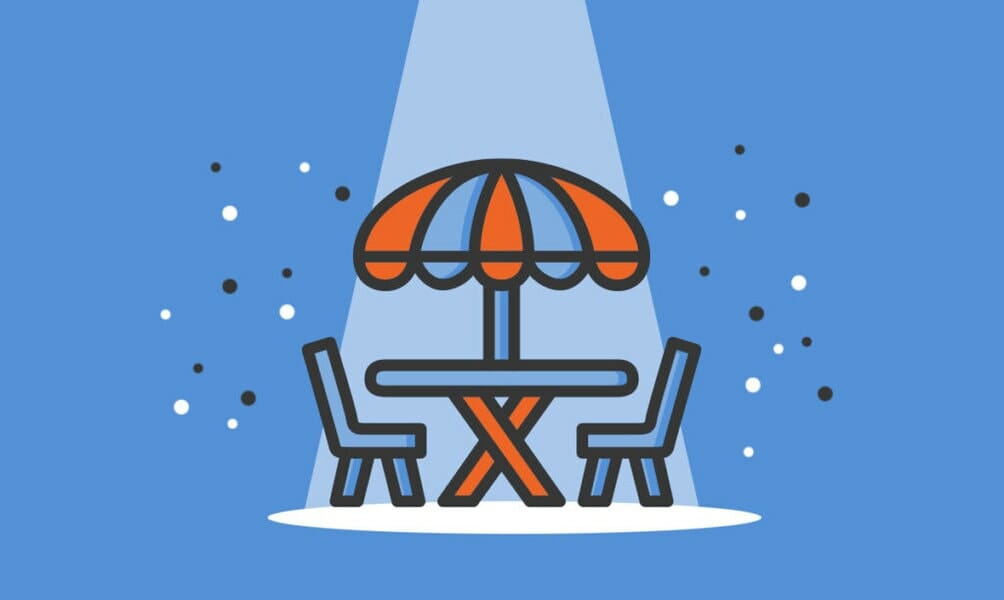 Who doesn't love a picnic? And because gathering outdoors is safer than indoors, one of the few businesses that did well during the pandemic is the luxury picnic, or pop-up picnic, industry. Across the United States, luxury picnic companies saw their revenues increase as much as 10-fold in the last few years, driven by Instagram photos going viral. So if you're a whiz in the kitchen and enjoy curating high-end dining, you could start your own luxury picnic business and help countless people enjoy outdoor meals while making a good living.
You could start your business from home for a relatively small investment. First, you'll need to experiment with your favorite dishes and nail down a few different menus. You'll want to make sure every customer has the best experience possible, which means you'll need nice blankets and pillows, tablecloths and silverware and additional design flourishes of your choice. From there, you'll just need to get the word out via strong branding and a robust marketing campaign. With any luck, you'll soon be living the high life, just like your customers.
17. Coffee Shop
Nearly 200 million Americans drink coffee every day, which is why you'll find a coffee shop or cafe on just about every street. Like many industries, coffee shops took a hit during the pandemic, but now they are on the rebound, expecting steady growth in the years ahead. You could take advantage of this trend by starting your own coffee shop and providing a nice pick-me-up to countless people everyday.
Of course, opening a coffee shop takes real work. The best shops offer excellent pastries and create a warm atmosphere for people to linger and enjoy. Be sure to make smart choices in terms of your product offerings, furniture and design, as well as your location. You'll also want to be careful in choosing your coffee source, to make sure it's eco-friendly and fair trade. But if you're passionate about coffee and have the drive to succeed, it can be an incredibly rewarding and profitable experience.
18. Fishing Charter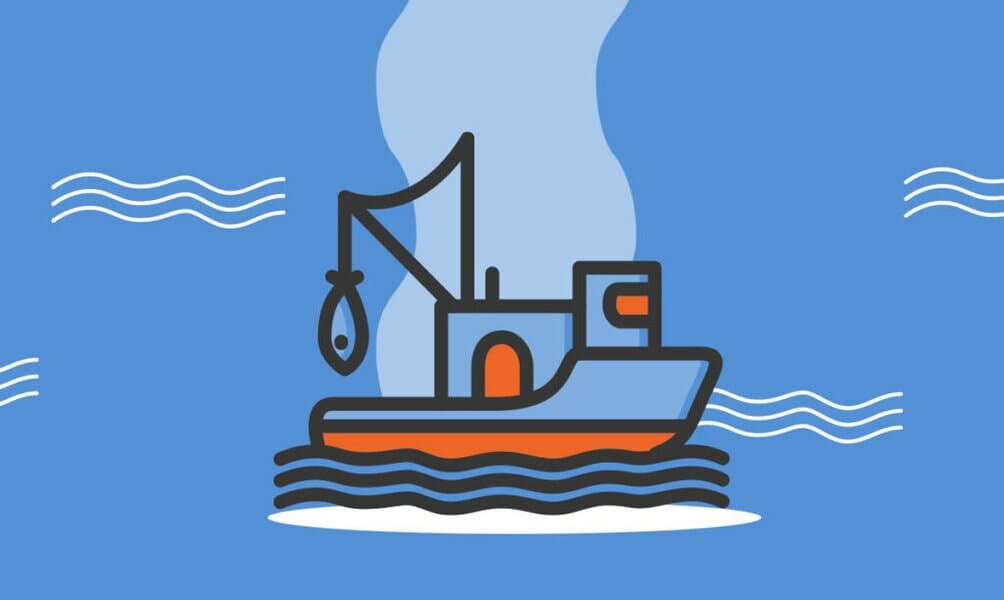 Are you an outdoorsy type who loves fishing? Have you ever thought of starting your own fishing charter business? It's a lot of work, but it can be rewarding and a lot of fun, too. The US fishing boat charter market posted stable growth in the five years before the pandemic and surpassed $400 million in revenue in 2020. It is poised for growth as more Americans are traveling and spending money on recreational services.
To start a fishing charter business, you'll need a boat and fishing supplies. And before you take guests out on the water, check out your state's licensing requirements and be sure to comply with all regulations. Your success will depend on how effectively you market your business. You can do this by creating ads, distributing flyers, and posting about your top-notch services on social media and beyond.
19. Kayak Rental
As more people get back outdoors, investing in a kayak business makes sense. It can be a great way to make money while helping people get exercise and enjoy nature. Sales of kayaks and accessories are set to grow steadily for the next few years, so why not start up a kayak rental business?
Aside from offering kayaks for rent, you could also carry paddles, apparel and helmets, storage bags, seats, life jackets, and safety gear. Selecting the location of your shop is crucial. It will have to be near water, of course, and with steady foot traffic. You'll need a substantial investment to set up your shop and stock up on the kayaks and accessories. Finally, it's a good idea to promote your business and let people know about your offerings.
20. Event Planning
What's better than a big beach bash? The biggest events — weddings, reunions, graduation parties — are moments that people never forget. You can help create powerful memories for countless people with your own event planning business focused on beach gatherings.
As the pandemic recedes, the industry is growing fast and now worth $3 billion in the US alone, so the opportunity is real. If you enjoy organizing and planning, this could be the perfect venture for you — and now's a great time to do it.
More and more people are looking to plan long-delayed major events, from weddings to reunions to memorials and more. You can grab a piece of this growing market with a bit of training, confidence and organizational skills. Starting an event planning business requires little investment, and event planners often make 15-20 percent of the total cost. So just imagine how good you'll feel working from home while planning a $100,000 wedding reception!
21. Beach Photography
Are you an amateur photographer who loves snapping great beach images? Photography in the US is an $11 billion industry expected to see steady growth in the coming years, so now would be a great time to stretch your entrepreneurial wings and give it a shot. You could start your photography business from home and give the world beautiful photos while also making a good living.
Assuming you already have a professional-level camera, you'll just need some great editing software and to build a website showing off your portfolio and listing your prices and services. With a bit of talent and determination, you could be snapping your way to success in no time!