Back to Business Ideas Categories
17 Best Business Ideas In Idaho
Written by: Esther Strauss
Esther is a business strategist with over 20 years of experience as an entrepreneur, executive, educator, and management advisor.
Edited by: David Lepeska
David has been writing and learning about business, finance and globalization for a quarter-century, starting with a small New York consulting firm in the 1990s.
Updated on April 26, 2023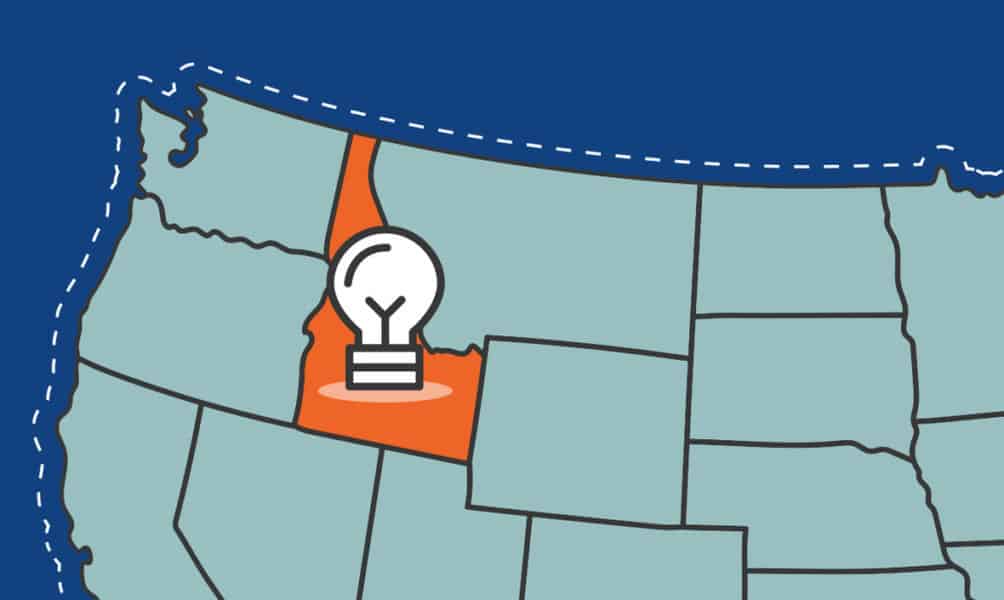 17 Best Business Ideas In Idaho
Real Estate
Manufacturing
Retail
Health Care
Graphic Design
Woodworking Shop
Photobooth
Crime Scene Cleanup
IT Consulting
Blog
Marketing Consulting
Tea Shop
Supplements Store
Shoe Store
Clothing Line
Beauty Supply Store
Beverage Company
Dubbed the Gem State, Idaho is known for its precious stones. It also has vast wilderness areas and scenic mountains that have lured countless stressed out urbanites. Strong in-migration rate has driven Idaho's economic boom despite the pandemic.
If you're looking to cash in on this growth, you could get into clothing, drinks, supplements, or even woodworking. Check out our list of great Idaho business ideas and get those entrepreneurial juices flowing!
1. Real Estate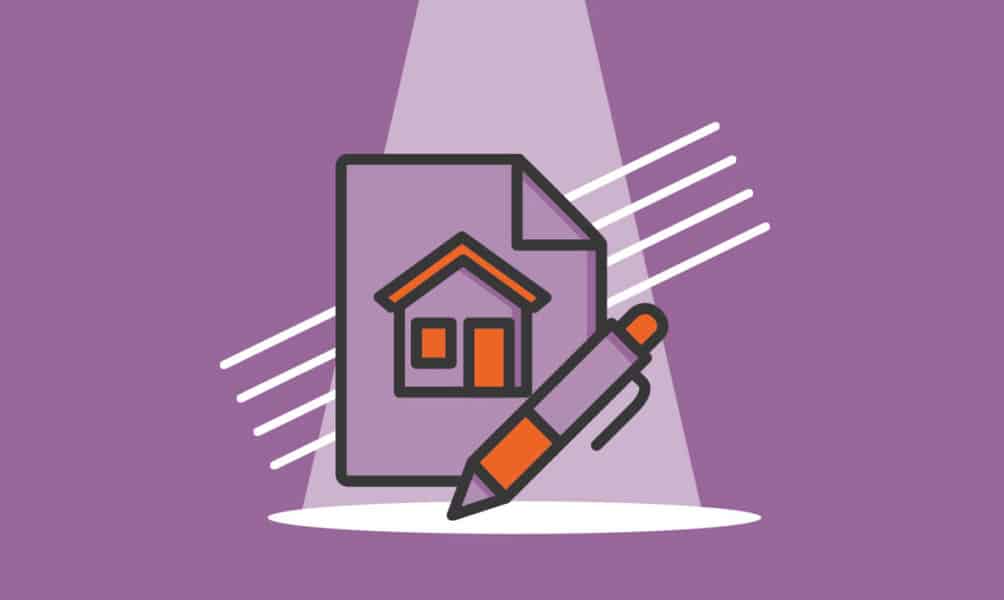 The US real estate market has been booming in recent years, and is now worth nearly $400 billion and expected to see further growth in the years ahead. As an entrepreneur, you're probably always on the look-out for new opportunities. Right now, with sales totals and home prices at record highs, real estate ranks among the largest and most promising markets. And best of all, you'll be helping families settle down and build homes and communities.
Of course, starting a real estate business isn't as easy as getting out of bed. You'll need to educate yourself about the market and obtain a real estate agent's license. You'll need to familiarize yourself with all of the relevant online tools and information to keep you updated on market trends, and find a local broker to partner with. Finally, you'll need to set up a website and successfully market your home buying and selling abilities in order to stand out in a crowded marketplace.
All that done, you'll be ready to start building your real estate empire.
2. Manufacturing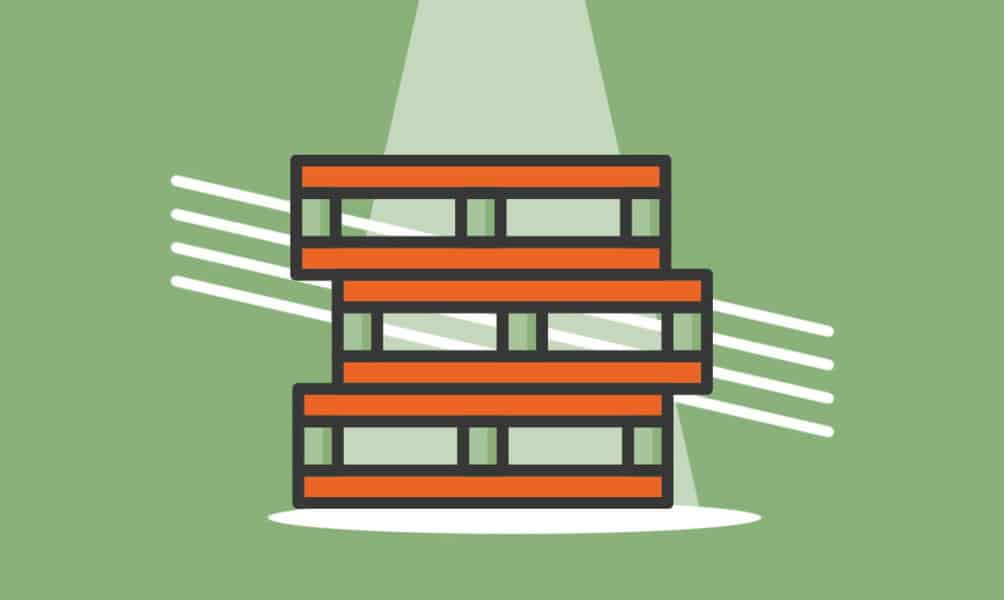 A great deal of manufacturing has moved overseas in recent decades, but US manufacturing is still an $8 billion industry that has seen steady growth in recent years. Manufacturing businesses can be extremely profitable, but they also require a lot of planning and hard work.
The first step is to decide what you're going to produce. Do some market research and see which products are selling well and where there may be a market gap. You should keep an eye out for products that are more affordable to manufacture or offer a significant markup and strong profits. Next, you'll need to rent or purchase a manufacturing facility, preferably in an out-of-the-way location to keep costs low. Once you start making your products, you'll need to have them tested and certified and acquire all the necessary licenses and permits.
Finally, you'll be ready to launch a marketing campaign that, with a bit of luck, should start bringing in orders and put you back in the black.
3. Retail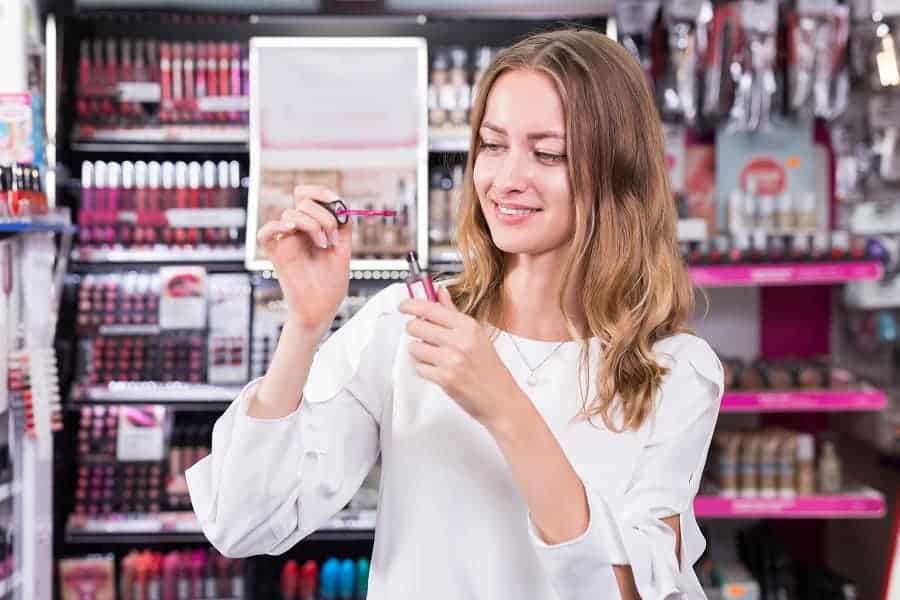 Are you thinking of starting your own retail business? If so, you're in good company. The retail industry is a huge part of the economy, and it's only getting bigger. But starting a retail business isn't easy. There are a lot of things to think about, from choosing the right location to setting up your payment system. And let's not forget the most important step: deciding what you'll be selling!
A good way to choose your product offerings is to first do some research — see what's out there, and more importantly what's not. You're looking for what sells well, as well as a market gap to fill. Once you know your products, finding a great location for your store will be the next big step. However, you might want to initially run your retail business out of your home. This would significantly reduce your costs and give you time to build a brand and a reputation.
After a year or two, assuming your products are well received by the market, you'll be in a much better position to find a great location and run a successful retail outlet.
4. Health Care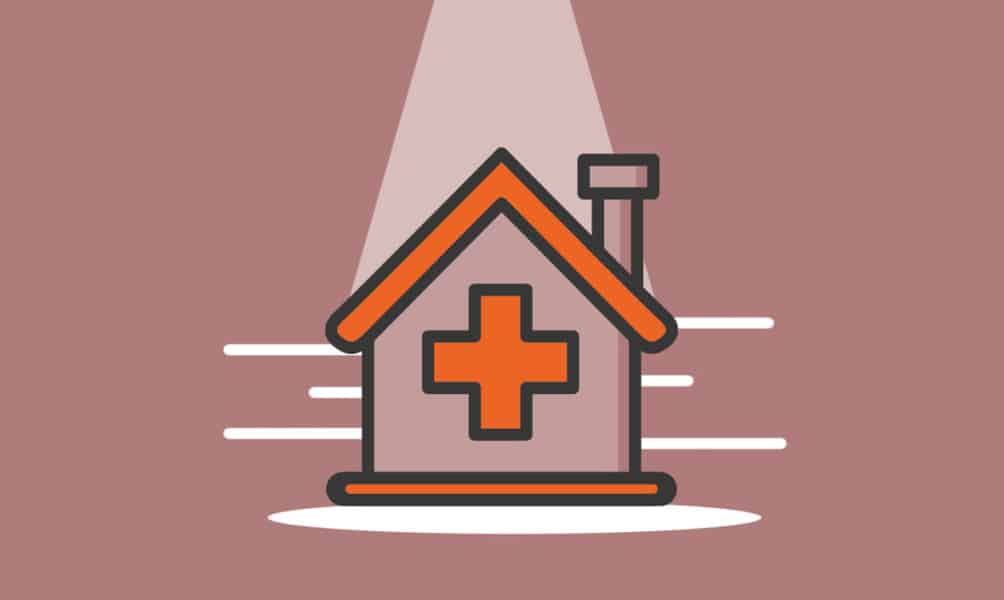 Thinking of setting up a health care business? You're on the right track. Demand for health care services is on the rise mainly due to an aging population in the US. By 2030, the number of American adults age 65 and older is forecast to exceed 60 million. This means increased health care spending. Which segments are booming, you might ask. Profits are growing fastest in medtech and health care information technology (IT).
So what are you waiting for? Now's the time to start a health care business. Take the first step by finding a niche that you can focus on. Make sure you have the necessary permits and licenses, whether you're thinking of starting a medical practice, home health care company, or something else entirely. You'll also need to decide on a value proposition that will set you apart from the competition and make it easier for you to promote your business.
5. Graphic Design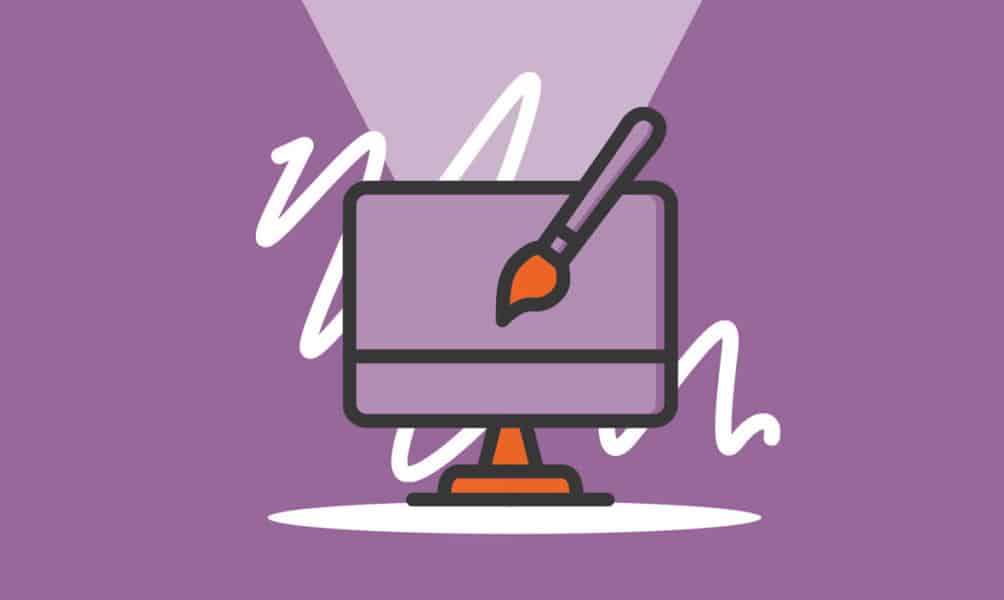 Strong graphic design is a crucial element of nearly every business's branding and marketing strategy, which is why it's always in great demand. After years of steady growth, the US graphic design industry is worth nearly $14 billion and offers real opportunity for the bold entrepreneur. You could start your own graphic design business from home and work with clients around the world, generating good money and turning your creative passion into a successful career.
You will, however, need to have a strong creative streak and some skill and experience with graphic design software and tools. If you don't have a related degree, you could brush up on your graphic design skills by taking courses at an online platform like Udemy. Next, it's a good idea to research the market, see what sort of graphic design is trending lately, and keep an eye out for a market gap that might fit your skillset.
Understanding and clarifying what you will offer, which businesses you are targeting and how you'll stand out from the competition will be crucial elements to your success.
6. Woodworking Shop
Are you good with wood? If so, this is a great time to get into the woodworking industry, which has seen steady growth in recent years and is expected to be worth nearly $5 billion globally by 2026. These days, people everywhere are interested in hand-crafted, artisanal goods, like wooden rocking chairs.
You could start your own woodworking business from home for little investment and ride this wave to serious success. Even if the trend slows, high-quality furniture and other wood goods are always in strong demand.
To get started, there are a few key steps you'll need to take. First, you should get all the necessary tools and equipment if you don't already have them, and brush up on your woodworking with an online class or two. Next, you'll need to decide what you'll be making: furniture, figurines and chess sets, decorative plaques and custom wood pieces, or all of the above. The choice is yours, but as long as you choose wood and are willing to work hard, you should find your way to success.
7. Photobooth
After nearly being forgotten, photobooths are back in a big way! The market expects strong growth in the years ahead, heading toward $1 billion in revenue by 2027. Keep in mind, these aren't your grandfather's photobooths, with the little curtain and four-photo black-and-white strip. Today's booths offer a slew of technological advancements, as some come with touch screens, props, color printing, customizable backgrounds, and mobile hotspots to share pics on social media.
These days, businesses are renting photobooths for corporate events, while consumers are renting them for weddings, birthday parties, proms, graduations and other major events. The possibilities are nearly endless, and the opportunity is vast. Getting started requires the purchase of an appealing, technologically advanced photobooth, which is a significant investment. The smart move is to look in your area and online for a used one at a reasonable rate. Once you've checked that box you'll just need to get the word out and you'll be snapping your way to serious success.
8. Crime Scene Cleanup
Crime scene cleanup is a serious and often underrated business. It can be messy and dangerous, but somebody has to do it. There were nearly eight homicides for every 100,000 people in the US in 2020, a 30% increase from the previous year. It was the highest annual increase in the US homicide rate since the September 11 terrorist attacks. If you have the required skills and training, it's a serious opportunity.
In this type of business, it's important to be prepared for anything. Crime scene cleanup refers to the removal of blood, bodily fluids and other potentially infectious materials after a death, accident, or communicable disease outbreak. The objective is to make a home, office, or vehicle safe and looking like new. The requirements for this job vary from state to state, so you should consult your local law enforcement agencies before you get started. Once you establish yourself as an expert, it should be easy to find clients.
9. IT Consulting
As our world becomes increasingly digital, it's no surprise that more and more businesses need guidance and insight on how to adapt and take advantage of this new technological landscape. This helps explain why IT consulting in the United States has been growing fast and is already worth more than half a trillion dollars. The industry is expected to expand further in the years ahead, which means now is a fantastic time to start your own IT consulting firm and get in on the action.
The crucial element is expertise. If you have a computer science, IT or engineering degree and have spent a few years doing related work at a respectable consulting or tech firm, you have the resume needed to become an IT consultant. You'll need to build a strong website and register your business, but you could soon be offering your tech insights to top businesses. Provide quality consulting for the first few clients, and you'll be well on your way to becoming an in-demand consultant.
10. Blog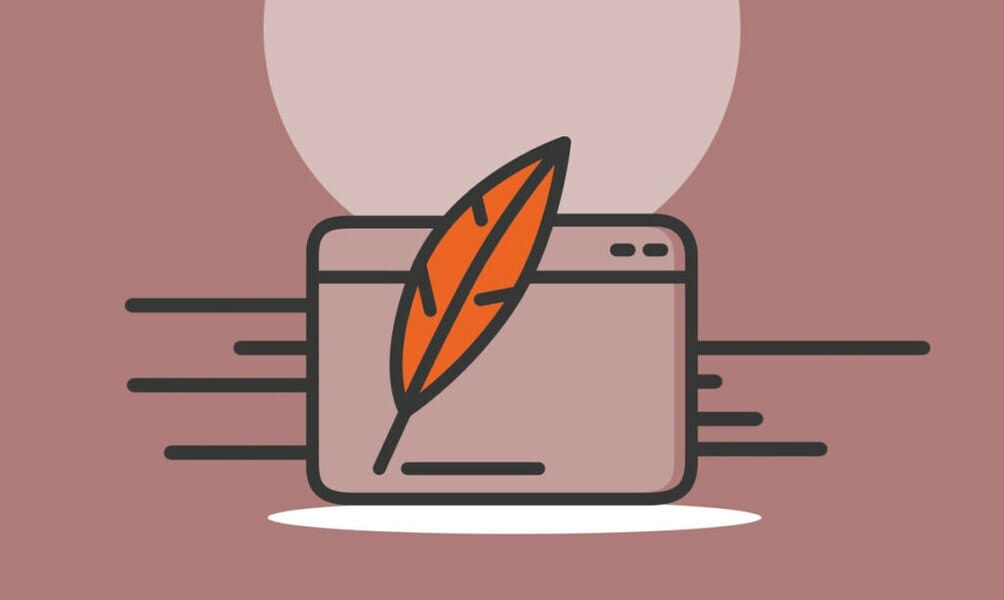 In the podcast era, you might have thought that blogs had gone out of style. You would be wrong. More than 2 million blog posts go online every day, and after years of steady growth, the US is home to about 32 million blogs. Substack, the blog and newsletter platform, recently passed one million subscribers. As a result, there is real opportunity for a bold entrepreneur looking to start a blog business and join this massive market, even part-time.
It requires minimal investment. All you really need is a reliable computer and decent wifi. The major hurdle is coming up with a concept, an objective or mission for your blog business. You might choose generating funds to feed hungry children or delivering crucial news to the people of your city or state. Once you've found your niche, you'll need to reach out across your network, LinkedIn, Facebook, Instagram and beyond, looking for all those who write on related subjects and asking them to get on board. You could offer discounts, incentives, or rewards to sweeten the deal.
Once a couple of accomplished bloggers sign on, the paid advertisements will start rolling in and you'll be on the road to success in the blogging business.
11. Marketing Consulting
If you're ready to take your marketing career to the next level, why not set up your own marketing consulting business? The $475 billion global marketing services industry is projected to grow steadily. A fast growing segment is digital marketing, which has also been contributing the bulk of income.
If you have experience providing marketing and sales advice, you'll need only a minimal investment to set up your marketing consulting business. Before you launch, it's a good idea to choose which services to offer, build your team, and scope out the market to determine pricing. Once you've decided on a business name, it's to your advantage to create a logo, set up social media accounts, and develop a website to establish your brand in the digital space. The journey won't be easy, and you might encounter speed bumps along the way, but the hard work will likely be worth it.
12. Tea Shop
Not including water, tea is the most popular drink in the world. It comes in endless varieties and is enjoyed by people of every continent, religion, culture and age group. US tea consumption has increased steadily in recent years, to the point that it's not uncommon to find a wide variety of teas at your local supermarket. You could get in on this trend by opening your own tea shop, offering a calm, appealing gathering space for the community while making a good living.
The most important step will be finding the right space. You'll need a storefront with good size, so there's room for adequate seating, a space for making teas and a counter to make transactions and offer snacks and pastries. It also needs to be in a good location, to ensure you have a steady stream of traffic. Once you've secured your shop, the next major hurdle is getting the appropriate permits and licenses, which is always crucial for any food-related business. After that, just choose which teas you'll serve and start marketing your cool new shop.
It might sound like a lot of work, but a successful tea shop doesn't just appear out of nowhere.
13. Supplements Store
If you've been thinking about starting a supplement business, now is the time to do it! Sales of multivitamins and supplements spiked more than 50% at the start of the pandemic. In 2022, vitamin and supplement manufacturers in the US earned at least $35 billion. The market is expected to grow marginally in the next five years, with e-commerce representing a big opportunity for the industry.
A supplement business can be a very lucrative endeavor, but it's not without its challenges. To get started, you need to comply with licensing requirements and other regulations relating to vitamins and supplements. You also need to choose your products well, find reliable suppliers, develop your brand, and get creative in promoting your products. Since the latest trend is selling directly to consumers via the internet, you'll want to develop an e-commerce website to boost your online presence. Expect to devote a lot of time and effort to your supplement business to ensure its success.
14. Shoe Store
Are you always checking out people's shoes? Maybe it's time to chase your dream and start a shoe store business. US shoe stores are poised for a rebound, with the $42 billion industry expected to post strong growth for the next five years.
The first thing to do is to scout for a good location for your shoe store. It has to be accessible and located in an area with high foot traffic. Next, develop a business plan to identify your target market, find reliable suppliers, choose your brands and prices, and so on. Your business plan should also include a strategy to promote your business through traditional and digital channels. There may be bumps along the way, but your shoe store can succeed with hard work and determination.
15. Clothing Line
Are you a fashion designer with big ambitions? If so, now's a great time to start your clothing line. The global apparel industry has been growing steadily for years and is now worth more than $1.5 trillion. The market is always on the look-out for hot new styles and up-and-coming designers, so if you have the skill and talent, the opportunity is serious.
There will be some work involved. You'll have to design an entire clothing line, not just one or two pieces. To start with, you might want to focus on a specific area of apparel, such as evening wear, jeans or lingerie. Once you've got your designs you'll need to partner with a reliable, affordable manufacturer. Next is the crucial step of naming your company, and your initial collection, and building a brand.
Don't expect success to arrive overnight. Launching a fashion line is tough. Have you seen "The Devil Wears Prada"? The fashion industry is notoriously cutthroat, and it's very difficult for new designers to get their clothing into stores and in front of customers. You might have to find other ways to get your designs out there, such as on Etsy or Amazon or your own website. Good luck!
16. Beauty Supply Store
If you're thinking about starting your own beauty supply business, you're not alone. The US beauty industry has remained attractive even at the height of the Covid-19 pandemic, growing marginally after a drop in sales in 2020. The market is expected to increase to more than $19 billion in 2022 as the economy continues to recover.
Starting a beauty supply business can be challenging since there are so many different products on the market. To make your mark in this highly competitive industry, choose a niche and develop a strong brand identity. You should make sure your brand is unique and engaging enough for your customers to notice it when they go on social media or visit their website. It is important to understand your target audience so that you can develop marketing strategies to reach them. Finally, make sure your products are approved by the FDA and that your business complies with cosmetics laws and regulations.
17. Beverage Company
If you're like most people, you probably enjoy a nice cold drink on a hot day. And what's not to love? Drinks are refreshing, flavorful and often satisfying. Plus, there are so many options. If you're interested in starting a drink business, you're in luck. The US beverage industry is worth $146 billion and expected to continue growing through 2026.
There are many different ways to get started in the drink industry, so it's important to do your research and figure out the niche market that's the best fit for you. Will you focus on carbonated drinks, wine and spirits, coffee and tea, water, juice, beer, or energy drinks? Once you have that figured out, find reliable suppliers and make sure your business is legally compliant. Having an appealing website and strong social media presence will sharply boost your chance of success.