Back to Business Ideas Categories
23 Business Ideas In Hawaii
Written by: Esther Strauss
Esther is a business strategist with over 20 years of experience as an entrepreneur, executive, educator, and management advisor.
Edited by: David Lepeska
David has been writing and learning about business, finance and globalization for a quarter-century, starting with a small New York consulting firm in the 1990s.
Updated on October 2, 2023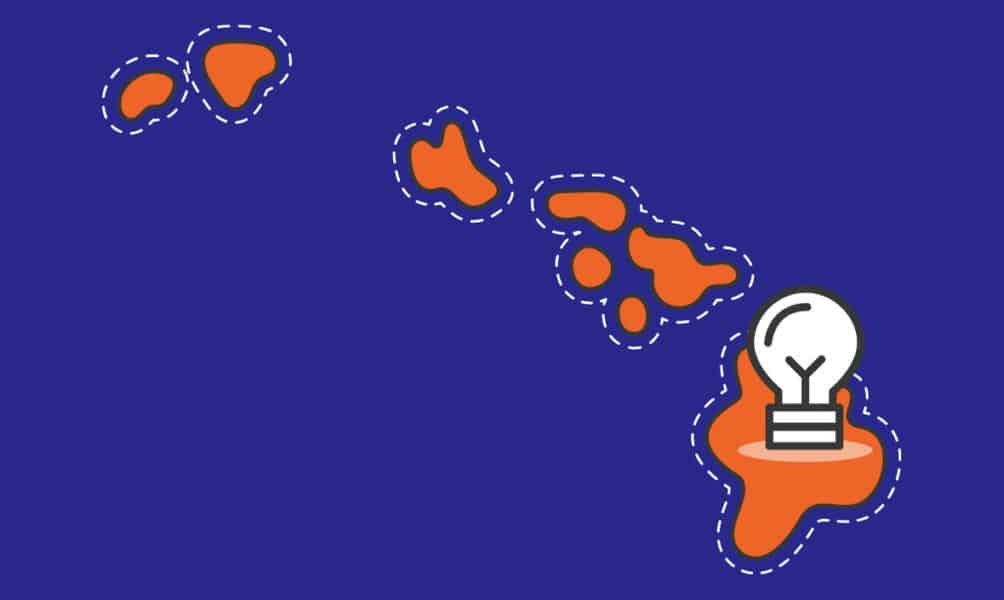 23 Business Ideas In Hawaii
Rental Property
Health Care
Food Delivery
Construction
Insurance
Tour Guide
Hotel
Landscaping
Furniture Store
Retail Store
Restaurant
Food Trailer
Bar
Taxi
Airbnb
Real Estate
Photography
Farm
Transportation Service
Virtual Assistant
Barber Shop
Travel Agency
Hair Salon
Hawaii, the only US state outside North America, is famous for its beaches, surfing, aloha shirts, and outdoor activities like hiking, biking, and sunbathing.
Its booming tourism industry presents plenty of opportunities for entrepreneurs, like starting a tour agency or offering landscaping to hotels and restaurants. Other possible businesses include a photography studio, a transport company, or real estate brokerage.
Use our list of great Hawaii business ideas below as your guide — and good luck!
1. Rental Property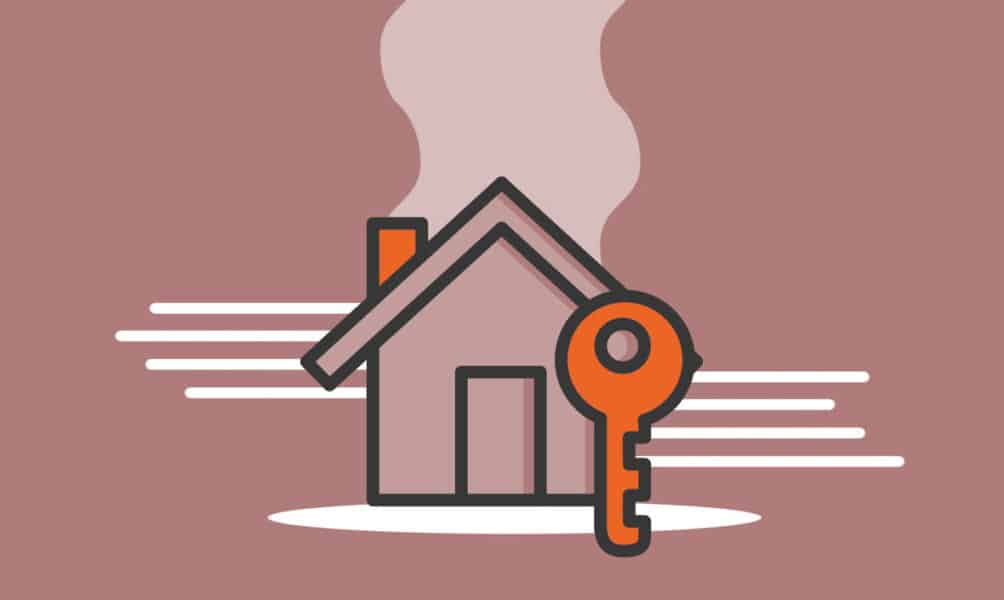 Are you interested in real estate? If so, you're probably well aware that the pandemic, even as it cratered other industries, has spurred record-setting growth in the US real estate market, with prices and sales totals as high as they've been this century. The market has cooled down slightly lately, but it's still a great time to get in on the action — and one good way to do so is by starting your own rental property business.
The concept is easy. You simply buy a multi-unit property, or a larger residential complex, and start making a steady income from renters, in addition to property appreciation and tax benefits. Of course you'll need a significant investment to get started, but you also need to break some eggs to make an omelet.
But you will of course need to decide what type of rental property you want to invest in. Are you interested in buying and managing properties yourself, or would you prefer to invest in a property management company? Next, research the market and find out the price range for the area where you're looking to buy. Be sure not to overspend early on. Get started, get a feel for the industry in your area, and then start thinking about making bigger bets.
2. Health Care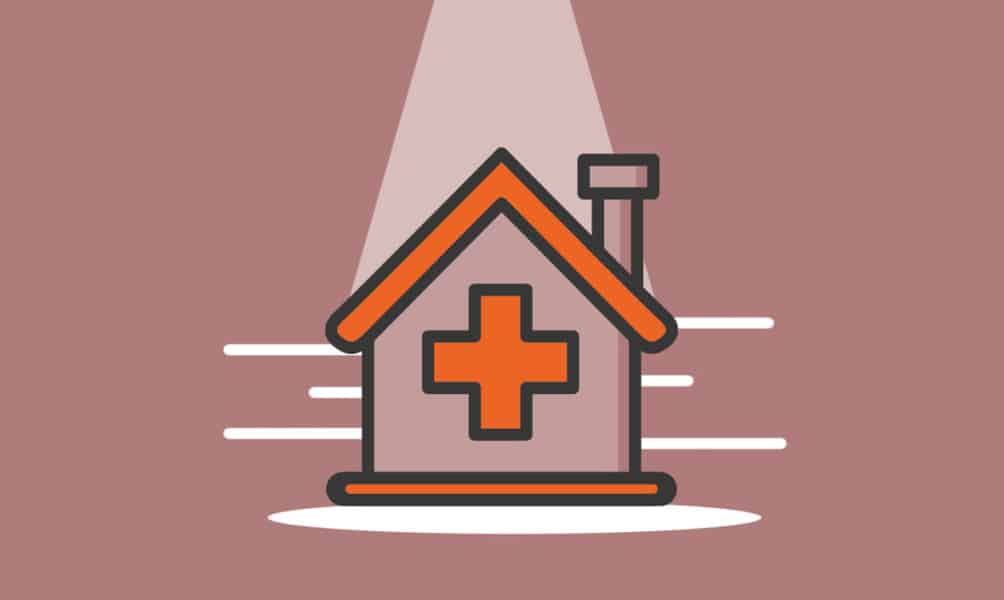 Thinking of setting up a health care business? You're on the right track. Demand for health care services is on the rise mainly due to an aging population in the US. By 2030, the number of American adults age 65 and older is forecast to exceed 60 million. This means increased health care spending. Which segments are booming, you might ask. Profits are growing fastest in medtech and health care information technology (IT).
So what are you waiting for? Now's the time to start a health care business. Take the first step by finding a niche that you can focus on. Make sure you have the necessary permits and licenses, whether you're thinking of starting a medical practice, home health care company, or something else entirely. You'll also need to decide on a value proposition that will set you apart from the competition and make it easier for you to promote your business.
3. Food Delivery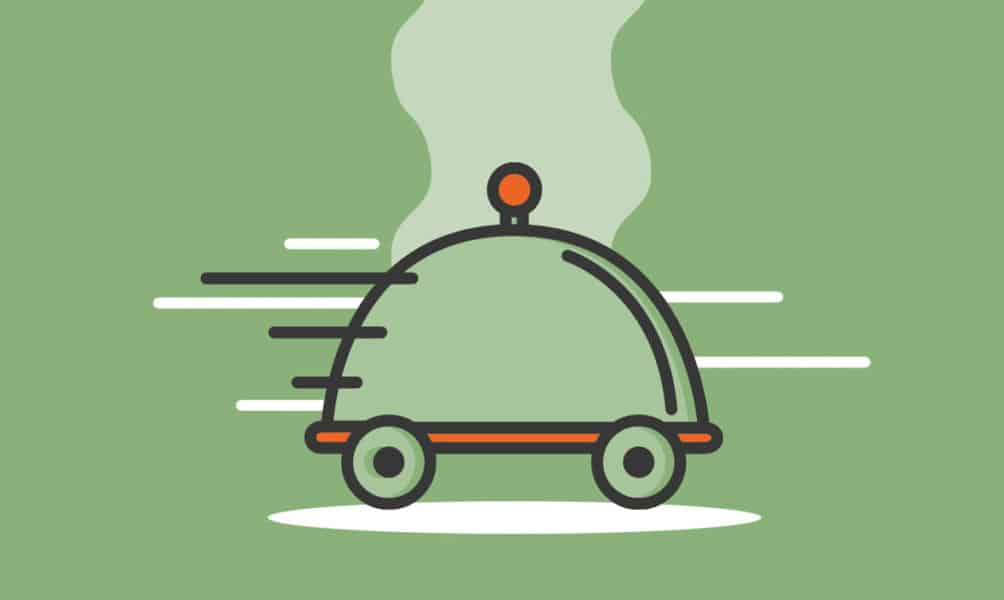 The US food delivery industry experienced a boom in the past two years, thanks partly to the stay-at-home orders issued as a preventive measure against covid-19. The industry has shown no signs of slowing down despite the easing of pandemic restrictions. German data analyst Statista predicts revenue in the online food delivery segment to reach $66 billion in 2022 and grow around 10% annually through 2026. So if you've been thinking about starting a food delivery business, now's the time to act.
As this is a fiercely competitive industry, you'll have to carefully research the market in your chosen business location and decide on a niche. Once you've complied with the regulatory requirements, it's a good idea to put together a digital marketing plan, develop a website, acquire the software that best fits your business, and pass the word around. With a good marketing plan, you'll soon be receiving bookings for delivery and well on your way to success!
4. Construction
If you're looking for a venture that will make big profits and create jobs, then consider starting a construction business. The US construction industry was estimated to be worth $1.4 trillion and employed more than seven million people as of 2020. Although it suffered a slump in the last two years because of the pandemic, it is anticipated to rebound strongly as the government's stimulus package is expected to boost infrastructure spending.
There are a few things you need to know first, like choosing a business structure. You'll need to comply with legal, insurance, and other requirements to avoid legal issues later on. It's also a good idea to prepare a business plan, which will include your financial and marketing plans, to give you a clearer picture of what your company needs and how it will operate. It would also be wise to contract the services of a lawyer to help with crafting contracts, agreements, and other legal documents before moving forward with any construction projects. Starting a construction business can be challenging but you can make it work if you plan carefully and invest time and money in it.
5. Insurance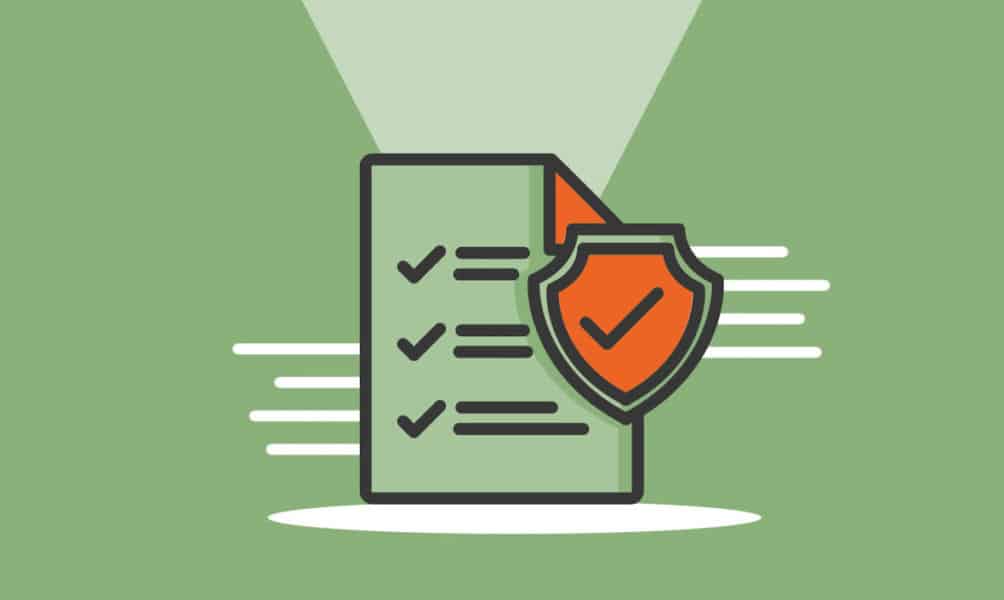 Starting an insurance business can be a great way to make a profit while helping others plan for the future and hedge against financial losses. The global insurance industry has been growing, with revenues estimated to reach more than $6 trillion in 2025. Analysts believe the industry is poised for a more rapid growth as the world recovers from the pandemic. This could be the right time for you to start your own insurance business.
You can start small by setting up an office affiliated with a major industry player. Before you launch your business, you need to know your products well and focus on a niche market. Will you be offering property, health or life policies, among others? You'll also need to consider the emerging technologies in coming up with business models. It would be helpful if you have actuary skills, some customer service experience and great networking skills.
6. Tour Guide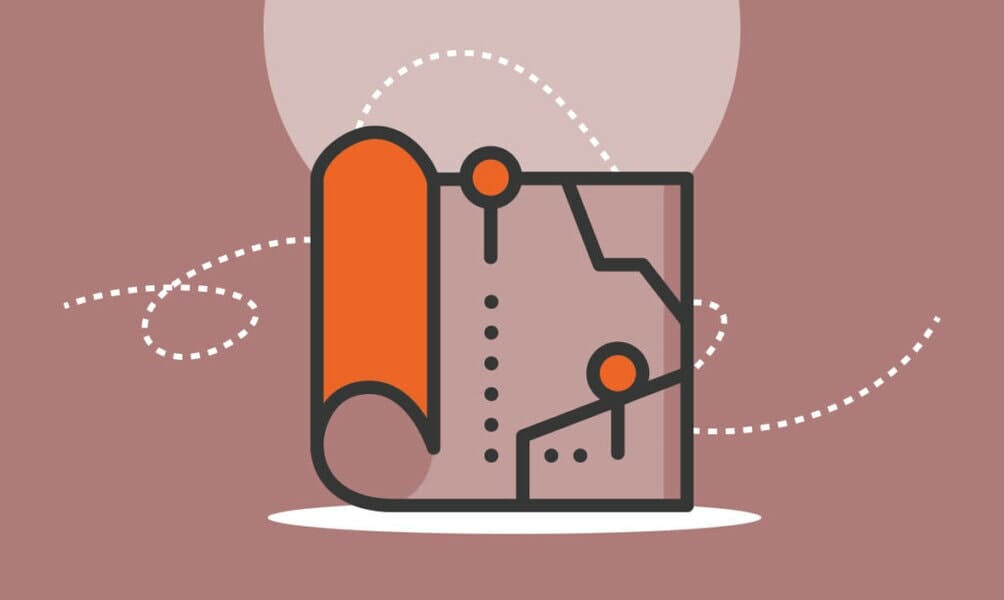 Do you know exactly what makes a great package tour? Then starting your own tour business might be the right move. It's a lot of work, but it can be very rewarding. The US tour industry is bouncing back big-time after the pandemic, with revenue set to increase more than $8 billion in 2022.
Tour operators are primarily responsible for arranging tour packages for tourists and travel agencies. Demand is rising for tour packages in the countryside, national parks and the outdoors. Before you can start operating, you should pick a niche, choose your target demographics, and understand the competition. You should also familiarize yourself with the laws and regulations that tour operators, travel agencies and other tourism-related businesses must follow.
7. Hotel
The hotel and lodgings market took a massive hit during the pandemic, but now as our economies are opening up and people are moving around again, it's coming back strong! The industry is expecting double-digit growth in 2022 and beyond, so if you're interested in hospitality and helping people enjoy their time away from home, now is the perfect time to ride this wave.
Opening a hotel can be a very rewarding experience, but it will require hard work and a considerable investment. The most crucial element, of course, will be the hotel building itself. Assuming you do not plan to build a new hotel, which would likely cost millions of dollars, you'll need to either buy an established hotel or find a building that can be purchased and converted into a hotel relatively easily. Once that's done, you'll want to launch a strong marketing campaign to attract your first guests.
As long as you provide excellent service and a great stay, you'll be on the path to success.
8. Landscaping
If you love working on your yard and spending time outdoors, you might consider a landscaping business. Boosted by the recent real estate boom, landscaping and lawn care have seen steady growth in recent years. That expansion is expected to continue, so now's an excellent time to get in on the action and ride this wave to success.
You could offer a wealth of services, from designing yards and gardens to tree planting and trimming, or you could focus on businesses, rather than homeowners. First, you'll need to brush up on your landscape design and maintenance skills. Fortunately, the US government in 2019 partnered with the leading landscapers' association to launch a national landscapers' apprenticeship program to train more skilled workers.
You'll also need to invest in quality equipment, as well as a reliable truck. After that, to attract clients you'll want to build a simple, appealing website and launch some strong marketing to get the word out. From there, you should start seeing the business roll in as you enjoy the scent of freshly cut grass.
9. Furniture Store
Who doesn't love comfortable, appealing furniture? These days, when most of us are spending more time at home, it's no surprise that the furniture industry is seeing strong growth. A furniture business is a great way to earn a living because you get to work with your hands and be creative and build products that help people live in a more comfortable home.
But it's not an easy business to get into. It takes a great deal of time and determination, as well as a good amount of money, to determine your offerings and prices, produce and buy inventory and rent out a quality space. You also need to have an eye for detail and a high level of patience because customers rarely buy a bed set or dresser on a whim.
But if you do everything right, you may find your products in demand sooner than expected! You could also refurbish and refinish aged and antique pieces, which often go for very high prices. There's a lot of opportunity in furniture for the sharp entrepreneur.
10. Retail Store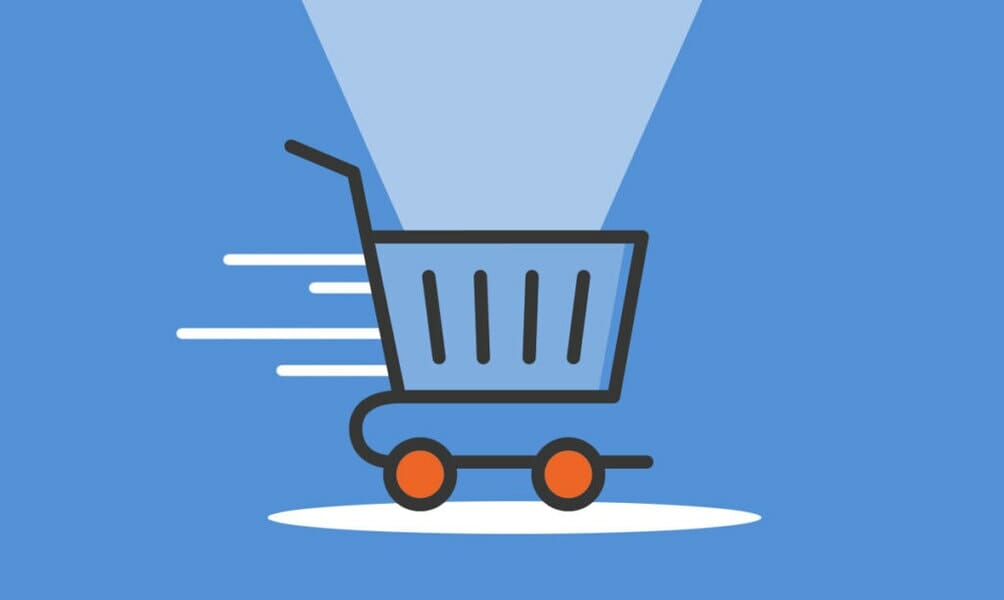 Are you thinking of starting your own retail business? If so, you're in good company. The retail industry is a huge part of the economy, and it's only getting bigger. But starting a retail business isn't easy. There are a lot of things to think about, from choosing the right location to setting up your payment system. And let's not forget the most important step: deciding what you'll be selling!
A good way to choose your product offerings is to first do some research — see what's out there, and more importantly what's not. You're looking for what sells well, as well as a market gap to fill. Once you know your products, finding a great location for your store will be the next big step. However, you might want to initially run your retail business out of your home. This would significantly reduce your costs and give you time to build a brand and a reputation.
After a year or two, assuming your products are well received by the market, you'll be in a much better position to find a great location and run a successful retail outlet.
11. Restaurant
In the wake of the pandemic, everybody's getting back out to try the latest hot dining options, so now is a great time to start your own restaurant. It's no easy task, but it can be very lucrative. The US food service industry is expected to bounce back strong and generate $900 billion in sales in 2022.
Still, many restaurant operators believe it will take a year or more before business conditions return to normal. But you could establish a digital presence and work on offering delivery services before opening your doors.
There are many other key steps to consider. First, it's important to decide what type of restaurant you want to open. Do you want to serve classic American fare, or maybe Italian? Do you want to do casual or fine dining? What about a family-style restaurant? Next, it's a good idea to research the competition in your area and come up with a plan to set yourself apart. Starting a restaurant can be tough, but if you're prepared for the challenges ahead, it can be an incredibly rewarding experience.
12. Food Trailer
Who doesn't love food trucks and trailers? They seem to be everywhere these days, at parks and street fairs, music festivals, beaches, private parties and community events. Industry revenue in the US tripled in the years before the pandemic, and now food trucks are coming back strong as the pandemic recedes. Now's a great time to start your own food truck business and provide your community with delicious meals while grabbing a share of this growing market.
The first step, of course, will be settling on a menu. The possibilities are endless, from burritos to barbecue, from burgers to sausages, and from smoothies and milkshakes to pad thai and pizza. You could even go seasonal, and offer frozen desserts in summer and gourmet soups in winter, and be able to draw a crowd year-round. The next major hurdle will be acquiring the necessary licenses and permits, which are absolutely crucial for any food-related business.
Last but not least, you will need the food truck itself. It's sure to be a significant investment, but you might be able to find a reasonably priced used truck to keep costs low. With a little luck, soon enough you'll be up and running and making a nice return on that investment.
13. Bar
Are you looking to open your own bar? It can be a great way to make money. The bars and nightclubs industry in the US is slowly coming out of the pandemic slump and its prospects are bright. There are more than 60,000 bars and nightclubs in the country, and there's still room for more. Starting your own bar business now is a great idea.
There are a few things you have to do before you launch your bar. Besides making sure that your business is legally compliant, it's a good idea to be ready to adapt to the latest nightlife trends and shifting consumer tastes. A recent survey showed that more Americans would leave a bar if it gets too crowded or the music is too loud. More Americans are also choosing non-alcoholic drinks, low-alcohol cocktails, kombuchas, and other beverages with low to no-alcohol content. With careful planning and a great marketing strategy, you should be making big profits from your bar business soon.
14. Taxi
Considering all the ride-sharing apps out there, you might be surprised to know that old-school taxis are not only surviving, but doing quite well. The US taxi and limo market is worth more than $66 billion and expected to see steady growth in the coming years. If you don't mind driving and enjoy meeting strangers, starting a taxi business might be the right move for you.
Getting started will require some real effort and investment. You'll need to buy a reliable car, if you don't already have one, plus reliable insurance and all the necessary permits. In some cities the car hire license can be a major expense, for instance a New York City taxi medallion costs $80,000. In other places, like the $300 in Cleveland, not so much. Once you're all set up, it's a good idea to build a website so people can find you, and you might want to offer an app as well, as most car services nowadays offer on-demand ordering.
Finally, get creative with your marketing to stand out in a competitive market, provide excellent service to your first few clients, and the good reviews and revenues should start pouring in.
15. Airbnb
If you've stayed in an Airbnb, you know how easy it can be. It's like having the perfect home away from home! Which is why the homestay segment of the hotel and lodgings market has seen explosive growth in recent years, with Airbnb leading the way. Renting out your home as an Airbnb is a smart way to boost your income, whether you're looking for a little extra money or looking to build a serious business.
The crucial first step is to make sure your home or apartment can be rented out for short-term stays. Many cities have laws in place that ban Airbnb rentals or limit them to a certain share of local units. If your place clears that hurdle, and is in an area with some tourist appeal, you're already halfway there.
If your home or apartment fails to meet one of these requirements, you might want to look into purchasing a home or apartment in an appealing destination, which you could then develop into a popular Airbnb. Whichever approach you choose, the most important step is delivering fantastic service to your guests. If you can achieve Superhost status, you'll be well on your way to Airbnb success.
16. Real Estate
The US real estate market has been booming in recent years, and is now worth nearly $400 billion and expected to see further growth in the years ahead. As an entrepreneur, you're probably always on the look-out for new opportunities. Right now, with sales totals and home prices at record highs, real estate ranks among the largest and most promising markets. And best of all, you'll be helping families settle down and build homes and communities.
Of course, starting a real estate business isn't as easy as getting out of bed. You'll need to educate yourself about the market and obtain a real estate agent's license. You'll need to familiarize yourself with all of the relevant online tools and information to keep you updated on market trends, and find a local broker to partner with. Finally, you'll need to set up a website and successfully market your abilities in order to stand out in a crowded marketplace.
All that done, you'll be ready to start building your real estate empire.
17. Photography
Are you an amateur photographer who loves snapping great images? Photography in the US is an $11 billion industry expected to see steady growth in the coming years, so now would be a great time to stretch your entrepreneurial wings and give it a shot. You could start your photography business from home and give the world beautiful photos while also making a good living.
A crucial step will be finding your photographic niche. There's a wide array of subjects to choose from. You could focus on personal portraits, fashion and culture photography, news and celebrities, or travel, nature and wildlife. Assuming you already have a professional-level camera, you'll just need some great editing software and to build a website showing off your portfolio and listing your prices and services. With a bit of talent and determination, you could be snapping your way to success in no time!
18. Farm
You might not think of Hawaii as a place for farms, but if you have a green thumb now is a great time to take the plunge. Countless people are leaving cities for the countryside and looking to eat healthier, farm-fresh foods. Farming is a trillion-dollar industry in the US, and offers major opportunity for the hard-working entrepreneur.
And there will be hard work. Farming is not as easy as putting on overalls. You'll need to find and purchase the right piece of land. You'll need to choose your crops. Maybe heirloom tomatoes, zucchini and soy beans? Next, work the soil and make sure it's ready for planting, then keep your fields clear of insects and blight. You'll also want to decide on livestock. Will you have chickens, lambs, cows, pigs? There's so much work to do on the farm, but you'll get to work in the great outdoors, providing nourishing foods to your family and community.
19. Transportation Service
Goods and people always need to be moved from one place to the next, which is why reliable transport is always in demand. Transportation and logistics are both fast-growing industries, and you could ride the wave by starting your own transport business and helping the world get moving.
The first step is to identify the kind of transport service you want to offer. You might offer ride-share and taxi services, group transportation and shuttle, logistics and courier services, or something else entirely. Once you have identified your niche market you should decide whether to open a hub and office space, or to be based out of your home. If you choose the latter, understand that your website will be absolutely crucial, and must be impeccably professional to attract clients.
But before you launch, be sure to research the necessary permits and licences required for the line of transport you choose. The last thing you want is to face massives fines just as business starts booming.
20. Virtual Assistant
The job didn't even exist 20 years ago, but now, thanks to new technologies and the sharp increase in remote work during the pandemic, the virtual assistant industry is booming. After years of strong growth, the market is expected to be worth more than $4 billion by 2025. That means now is a fantastic time to start your own virtual assistant business, even part-time.
To be clear, we're talking about a human, not a digital or AI-powered, assistant, who provides administrative, technical, and creative services to clients remotely, via the internet. If you have a strong business skillset, you can get started with a minimal investment and run the company out of your own home while serving clients anywhere in the world. You could also add more skills over time, increasing your revenue streams and the rates you're able to charge.
With hard work and a bit of luck, you'll soon be helping businesses run more smoothly and efficiently while making good money for yourself.
21. Barber Shop
Are you a people person who's good with hair? If so, you might consider starting a barber shop. You're sure to have clients because tens of millions of American men get haircuts every few weeks. And you might be able to create a cozy and welcoming community hang-out spot.
Before you get started, you'll need to get a barber license to be able to cut hair for money. The rules vary from state to state, but generally, a barber must complete a barber program or undergo apprenticeship or both, pass the licensure examination, and be at least 16 years old. Most states also require candidates to either complete high school or pass the GED.
Once you hurdle these and other requirements, it's a good idea to set up your shop in an area with high foot traffic. With careful planning and effective marketing, your business can be profitable.
22. Travel Agency
Are you always planning your next vacation? Maybe you should start your own travel agency. It's a great way to share your love of travel with others, and it can be quite lucrative. US travel agencies are expected to rebound strongly from the pandemic with a 38% jump in revenue in 2022, and the market is projected to grow steadily for years to come.
If you have the resources, starting a travel agency business can be a breeze. First, you should identify your target market. Will you be focusing on domestic or international travel? A lot of Americans are going on overnight trips for vacations or business purposes, providing an opportunity for travel agencies to earn money. Arranging trips for international visitors is also possible now that the US has eased travel requirements. Once you find your niche and draw up a business plan, you should work on establishing your brand and promoting it to find clients.
23. Hair Salon
Hair is big business, worth more than $46 billion in the US alone. More importantly, it's set to grow nearly 40% by 2027, which means there's no shortage of opportunity for bold and talented entrepreneurs. If you're good with hair and have a strong sense of style, you could start your own salon and help people look better and feel more confident while making a good living.
It can be a very rewarding experience, but it's not without challenges. Assuming you don't plan to make house calls, your first order of business will be to find a great space, preferably in a location with steady traffic. Next, you'll want to build it out in a way that suits your style and provides a comfortable place for your clients. Finally, you'll want to decide on your products and services — will you offer only styling, or also shampooing and dying? Maybe you'll want to offer added services like nails and head massages?
Once you've decided all that, and gotten the necessary permits, you'll just need to do some strong marketing across social media and in your area to get those first customers coming through the door.
Comments