Back to Business Ideas Categories
18 Best Business Ideas In Connecticut
Written by: Esther Strauss
Esther is a business strategist with over 20 years of experience as an entrepreneur, executive, educator, and management advisor.
Edited by: David Lepeska
David has been writing and learning about business, finance and globalization for a quarter-century, starting with a small New York consulting firm in the 1990s.
Updated on October 2, 2023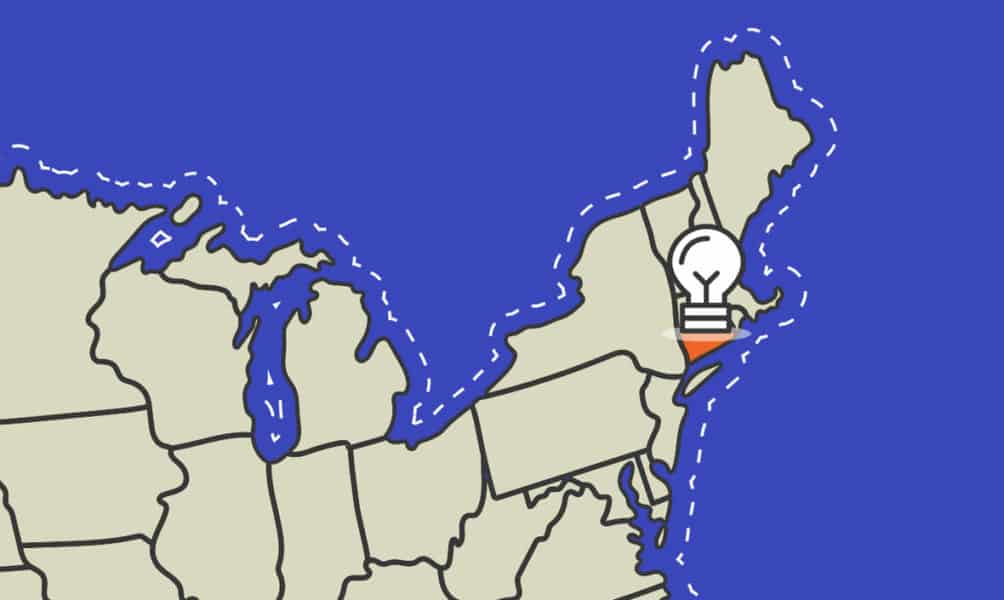 18 Best Business Ideas In Connecticut
Insurance
Rental Property
Manufacturing
Health Care
Internet Service Provider
Graphic Design
Home Remodelling
Email Marketing
Dog Treat Shop
Meal Prep
Greenhouse Business
Grocery Delivery
Retail Store
Tobacco Shop
Fishing Charter
Heavy Equipment Business
Hotel
Real Estate
With a median household income of nearly $80,000, Connecticut is one of the richest states in the US. It's known for its highly diversified manufacturing sector, which makes a wide range of products from corkscrews and calculators to helicopters and submarines. The state also hosts large financial and insurance companies.
If you're looking to start a business in this state, consider ventures that support wealthy lifestyles, such as fishing charter, meal preparation, grocery delivery, or remodeling. Go through our list of business ideas in Connecticut and find an opportunity that appeals to you.
1. Insurance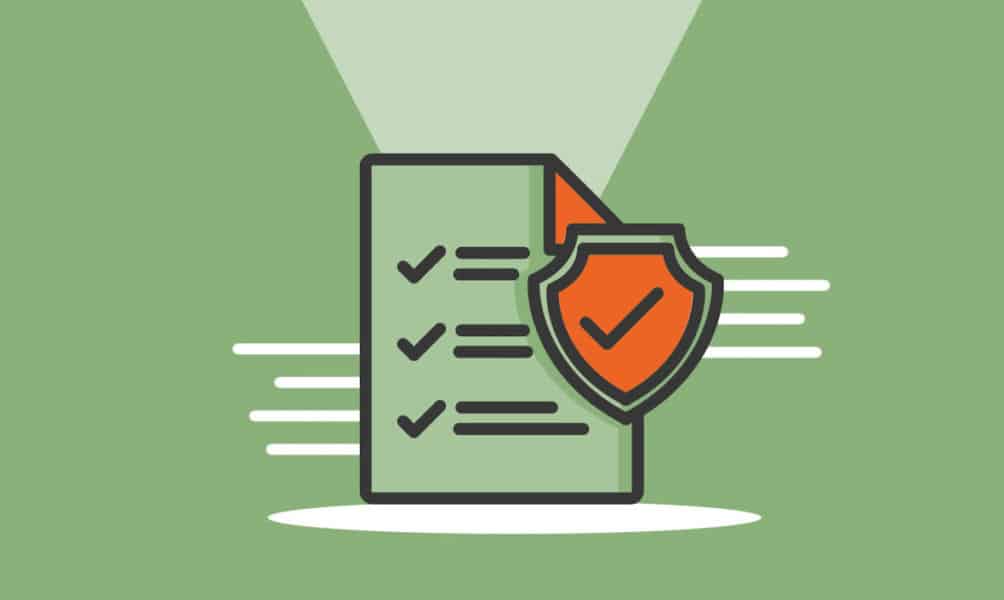 Starting an insurance business can be a great way to make a profit while helping others plan for the future and hedge against financial losses. The global insurance industry has been growing, with revenues estimated to reach more than $6 trillion in 2025. Analysts believe the industry is poised for a more rapid growth as the world recovers from the pandemic. This could be the right time for you to start your own insurance business.
You can start small by setting up an office affiliated with a major industry player. Before you launch your business, you need to know your products well and focus on a niche market. Will you be offering property, health or life policies, among others? You'll also need to consider the emerging technologies in coming up with business models. It would be helpful if you have actuary skills, some customer service experience and great networking skills.
2. Rental Property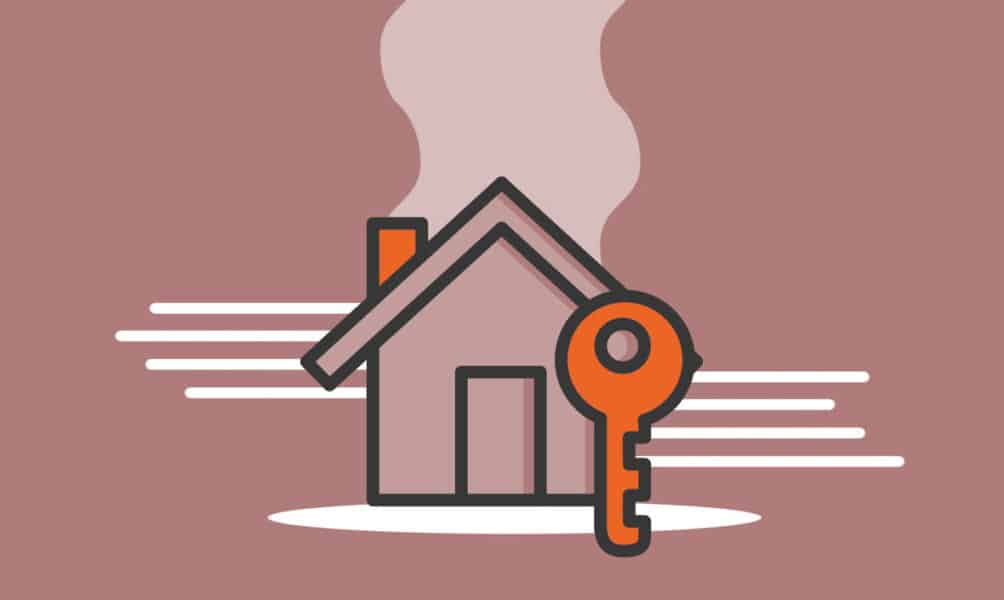 Are you interested in real estate? If so, you're probably well aware that the pandemic, even as it cratered other industries, has spurred record-setting growth in the US real estate market, with prices and sales totals as high as they've been this century. The market has cooled down slightly lately, but it's still a great time to get in on the action — and one good way to do so is by starting your own rental property business.
The concept is easy. You simply buy a multi-unit property, or a larger residential complex, and start making a steady income from renters, in addition to property appreciation and tax benefits. Of course you'll need a significant investment to get started, but you also need to break some eggs to make an omelet.
But you will of course need to decide what type of rental property you want to invest in. Are you interested in buying and managing properties yourself, or would you prefer to invest in a property management company? Next, research the market and find out the price range for the area where you're looking to buy. Be sure not to overspend early on. Get started, get a feel for the industry in your area, and then start thinking about making bigger bets.
3. Manufacturing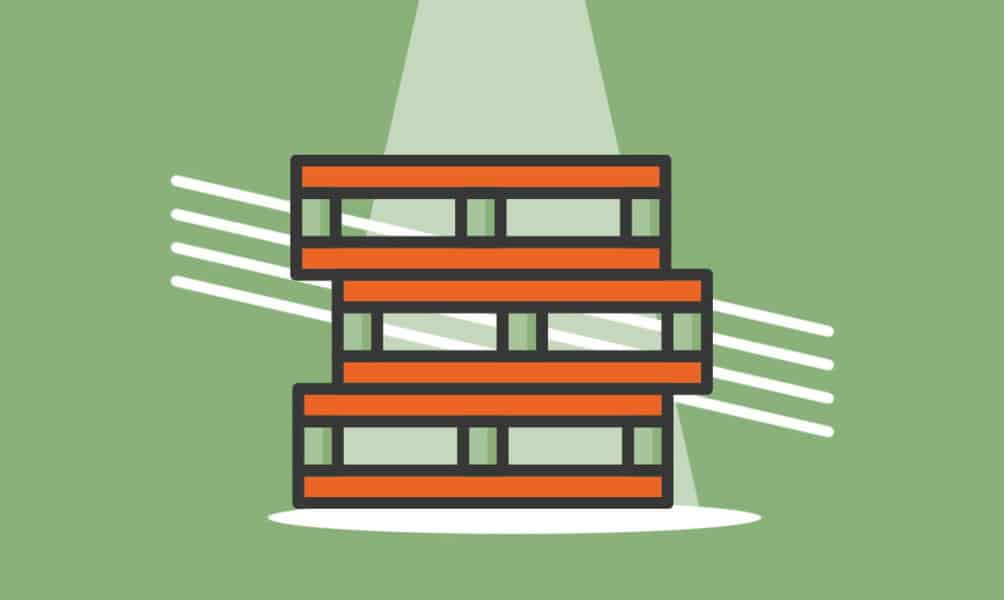 A great deal of manufacturing has moved overseas in recent decades, but US manufacturing is still an $8 billion industry that has seen steady growth in recent years. Manufacturing businesses can be extremely profitable, but they also require a lot of planning and hard work.
The first step is to decide what you're going to produce. Do some market research and see which products are selling well and where there may be a market gap. You should keep an eye out for products that are more affordable to manufacture or offer a significant markup and strong profits. Next, you'll need to rent or purchase a manufacturing facility, preferably in an out-of-the-way location to keep costs low. Once you start making your products, you'll need to have them tested and certified and acquire all the necessary licenses and permits.
Finally, you'll be ready to launch a marketing campaign that, with a bit of luck, should start bringing in orders and put you back in the black.
4. Health Care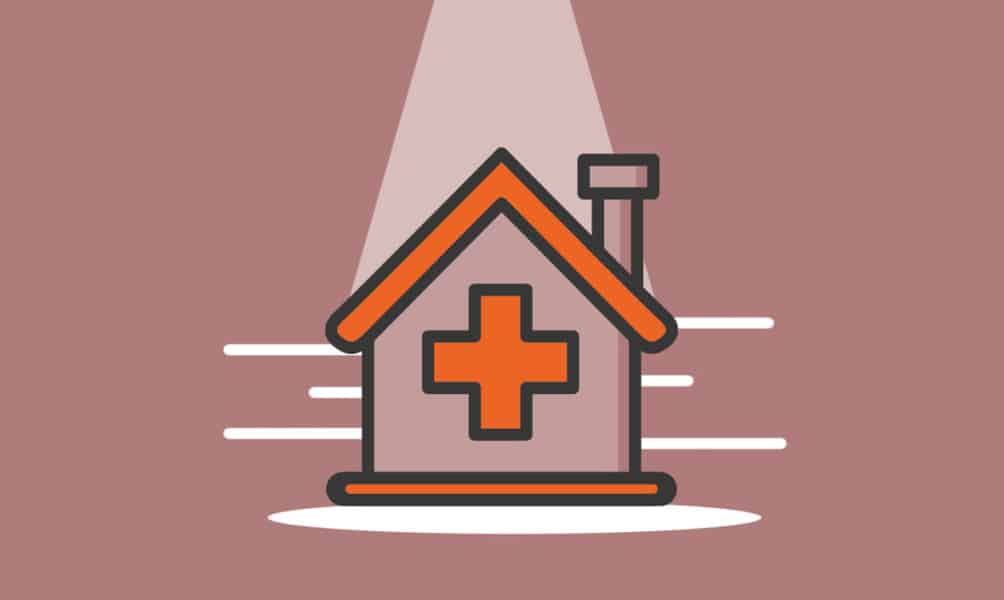 Thinking of setting up a health care business? You're on the right track. Demand for health care services is on the rise mainly due to an aging population in the US. By 2030, the number of American adults age 65 and older is forecast to exceed 60 million. This means increased health care spending. Which segments are booming, you might ask. Profits are growing fastest in medtech and health care information technology (IT).
So what are you waiting for? Now's the time to start a health care business. Take the first step by finding a niche that you can focus on. Make sure you have the necessary permits and licenses, whether you're thinking of starting a medical practice, home health care company, or something else entirely. You'll also need to decide on a value proposition that will set you apart from the competition and make it easier for you to promote your business.
5. Internet Service Provider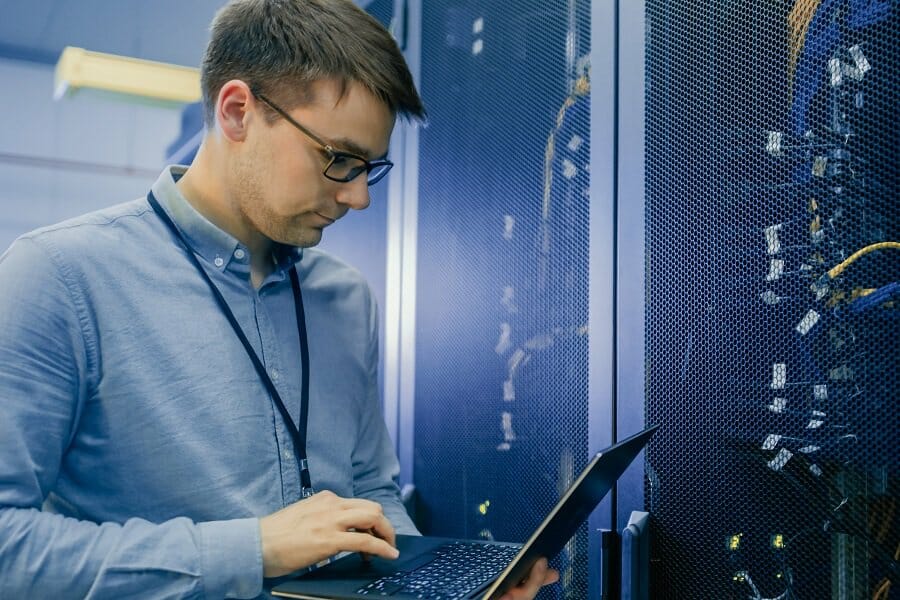 With the world's digital transformation, the internet has become an essential service. Globally, internet service providers earned about $450 billion in 2020. The market is still growing and there are plenty of opportunities even for new players like you, so you might want to start setting up an internet service provider business now.
Whether you are looking to start small or compete with the giants, you will need to install servers, cable lines and other equipment. It's a good idea to do research and find answers to frequently asked questions like, how much investment do you need, how will you raise funds, what are the legal and technical issues, and how to find customers.
Some people do not think that the internet is something they can make money from because it is too easy for people to switch between networks. But if you know how to position your products and services correctly, then it will be much easier for people to stick with you.
6. Graphic Design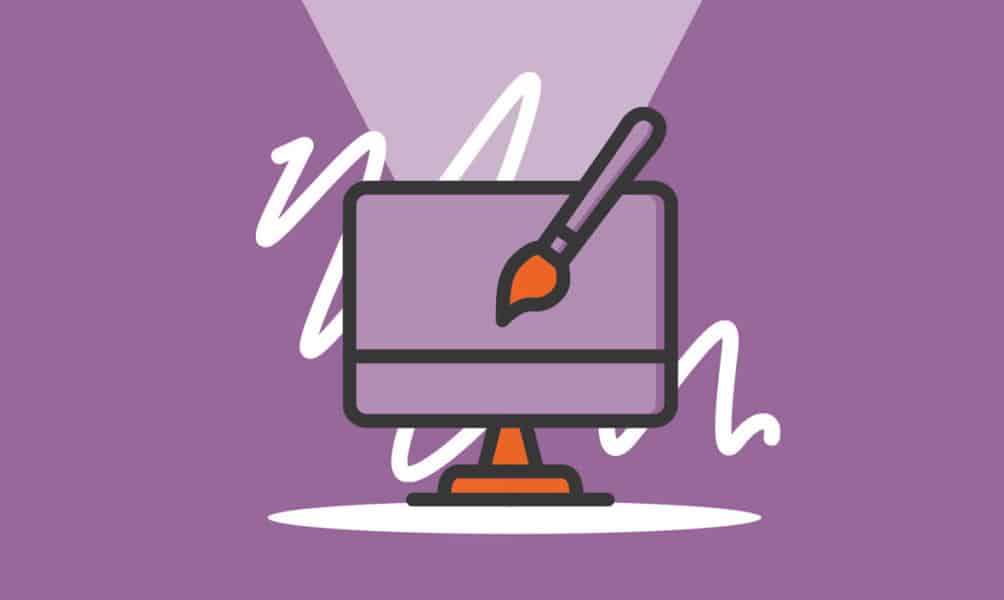 Strong graphic design is a crucial element of nearly every business's branding and marketing strategy, which is why it's always in great demand. After years of steady growth, the US graphic design industry is worth nearly $14 billion and offers real opportunity for the bold entrepreneur. You could start your own graphic design business from home and work with clients around the world, generating good money and turning your creative passion into a successful career.
You will, however, need to have a strong creative streak and some skill and experience with graphic design software and tools. If you don't have a related degree, you could brush up on your graphic design skills by taking courses at an online platform like Udemy. Next, it's a good idea to research the market, see what sort of graphic design is trending lately, and keep an eye out for a market gap that might fit your skillset.
Understanding and clarifying what you will offer, which businesses you are targeting and how you'll stand out from the competition will be crucial elements to your success.
7. Home Remodelling
You love your home, but sometimes you think it might need a bit of an upgrade, right? Countless US homeowners feel the same way, which is why the industry is worth more than $110 billion. What's even better for the entrepreneur is that the industry has expanded by more than 50% in the past decade, and is looking toward continued growth in the years ahead. If you're good with your hands, you could start a remodeling business, help homeowners build their dreams, and make a good living all at the same time.
There will be a lot of work involved, and some investment as well. You'll need a truck or work van, as well as all the relevant equipment and tools, from saws and drills to ladders, screwdrivers and more. You'll need hard workers and insurance, and you'll also need to decide which services your business will offer. Bathrooms and kitchens? Patios and terraces? Basements and rec rooms? Or all of the above.
Whichever route you choose, be sure to familiarize yourself with local laws and regulations. The last thing you want is to have your growing remodeling firm stopped in its tracks by fines and violations.
8. Email Marketing
In this digital age, one of the most important tools for business is email marketing. It's a form of marketing wherein you inform your existing and potential customers about your products, services and promotions through email. If you're looking to start your own email marketing business, you're on the right track. The email marketing industry in the US is estimated to be worth $2 billion and growing. Globally, total revenue is expected to cross $10 billion by 2023.
An essential feature of an email marketing business is the mailing list. To ensure the success of your business, your list should include people who are interested in or have purchased products or services that are similar to what you're offering. You might be able to get customers for free if you use certain tools that let people sign up for your list without giving out their email address. Using the right software is also important so you can maximize the effectiveness of your email marketing campaign.
9. Dog Treat Shop
When you think of starting a business, doggie treats are probably not the first thing that comes to mind. But the petcare industry has boomed in recent years, with specialized foods leading the way as pet owners become increasingly concerned about pet health. You could start your own dog treat business and make a good living while putting smiles on the faces of people and pets everywhere.
Of course, you'll need to decide what kind of treats you'll make, the key ingredients, and your pricing structure. To get started, you could research popular dog treat brands and see what they've been doing lately. Once you know the outlines of your business, start making trial batches in your kitchen and test them out with dog owners in your era. Their feedback will help shape your product so that once it hits the market, every doggie will want some!
10. Meal Prep
People are busy these days, and always on the look-out for more convenience. That's why meal prep is one of the fastest growing industries in the United States. If you're good in the kitchen and would like to share your tasty creations with the world, you might consider starting your own meal prep business.
It doesn't cost a great deal of money, because you can start the business in your home and online. You could offer on-demand dishes, for people just looking for a healthy dinner they can pop in the oven. You could offer goal-oriented meal plans, for people with dietary concerns and limitations. Or you could offer fully prepared meals, such as sandwiches and burritos, that people can store and eat whenever they choose. Or you could get really ambitious and offer all of the above!
The key, of course, will be creating affordable, healthy dishes that appeal to your local market. If you can do that, you'll be well on your way to meal prep success.
11. Greenhouse Business
For a long time, they seemed like relics of a bygone age. But now, as weather becomes more unpredictable and people look to take greater control of what they eat, greenhouses are suddenly popping up like weeds! The global greenhouse industry is expected to more than double in the coming years, topping $3 billion. You could start your own greenhouse business and help people build the green sanctuary of their dreams while riding the market boom to major profits.
You could start your business from home, detailing your service offerings on an appealing website and meeting with clients at their homes. You will, however, need considerable understanding of the design and construction of greenhouses, and hopefully some experience with gardening and flowers. Without this, you'll have a hard time attracting business in an increasingly competitive landscape.
If you're a green thumb and a gardening pro, on the other hand, you should have no trouble drawing clientele, and could end up building more greenhouses than you can count.
12. Grocery Delivery
Global online grocery delivery sales have grown 30% since the coronavirus pandemic crippled economies in 2020. This stellar performance is expected to continue through 2024 as a lot of people continue to stay or work from home even with the lifting of protective measures. With online grocery shopping, consumers no longer have to spend time queuing in supermarkets. They simply browse through a retailer's app, grab the items they need, check out, and wait for the delivery.
If you're thinking of starting a grocery delivery business, now's the time to do it. You could operate your own delivery service, work with a franchise, or sign up with an established retailer. Consider carefully the pros and cons of each option before making your choice. Assess the competition as well and identify possible clients if you're going to give it a go on your own. Whatever your decision, opportunity awaits.
13. Retail Store
Are you thinking of starting your own retail business? If so, you're in good company. The retail industry is a huge part of the economy, and it's only getting bigger. But starting a retail business isn't easy. There are a lot of things to think about, from choosing the right location to setting up your payment system. And let's not forget the most important step: deciding what you'll be selling!
A good way to choose your product offerings is to first do some research — see what's out there, and more importantly what's not. You're looking for what sells well, as well as a market gap to fill. Once you know your products, finding a great location for your store will be the next big step. However, you might want to initially run your retail business out of your home. This would significantly reduce your costs and give you time to build a brand and a reputation.
After a year or two, assuming your products are well received by the market, you'll be in a much better position to find a great location and run a successful retail outlet.
14. Tobacco Shop
Entrepreneurs looking for a stable venture can't go wrong with a tobacco business. The tobacco market has grown steadily despite the imposition of additional taxes and health warnings on cigarette packs and advertisements. The global tobacco market is expected to earn more than $800 billion in 2022 and grow steadily through 2025. The cigarette segment will still be the largest segment. If you're thinking about starting your own tobacco business, now is the time to turn your thoughts into action.
Before you open your business, it's important to understand the legal issues and prepare a business plan that will include marketing and distribution strategies. You'll also have to consider the impact of the growing use of e-cigarettes and vapes on the market. Take note as well of a rising demand for green cigarettes, which are made from organic materials and don't contain nicotine or tobacco. It would be smart to find your niche market first.
15. Fishing Charter
Are you an outdoorsy type who loves fishing? Connecticut may be just the place for you. Starting your own fishing charter business is a lot of work, but it can be rewarding and a lot of fun, too. The US fishing charter market posted stable growth before the pandemic and surpassed $400 million in revenue in 2020. It is poised for growth as more Americans are spending more on recreational services.
To start a fishing charter business, you need a boat and fishing supplies. But before you can take guests out on the water, be sure to check your state's licensing requirements and comply with all regulations. Your success will depend on how you can effectively market your services. You can do this by creating ads, distributing flyers in your locale, and posting about your business on social media. It is also important to add value to your services and gain a competitive edge in the market.
16. Heavy Equipment Business
Now that the economy is recovering and construction activities are picking up, starting a heavy equipment business is a good idea. Heavy equipment refers to heavy-duty vehicles designed mostly for use in construction, especially earthwork operations. The US construction industry is expected to boom and the construction equipment market to grow 6% per year through 2027.
Before starting your heavy equipment business, make sure first that you have the capital for your inventory and the permits required for your operations. You'll have greater chances of succeeding if you study the market, find a niche, and carefully choose your products. Unless you simply distribute known heavy equipment brands, you'll need to be creative with your marketing and target the right prospective clients. Starting a heavy equipment business can be a daunting task. But, with the right planning and execution, it can be a lucrative and exciting venture.
17. Hotel
The hotel and lodgings market took a massive hit during the pandemic, but now as our economies are opening up and people are moving around again, it's coming back strong! The industry is expecting double-digit growth in 2022 and beyond, so if you're interested in hospitality and helping people enjoy their time away from home, now is the perfect time to ride this wave in Colorado.
Opening a hotel can be a very rewarding experience, but it will require hard work and a considerable investment. The most crucial element, of course, will be the hotel building itself. Assuming you do not plan to build a new hotel, which would likely cost millions of dollars, you'll need to either buy an established hotel or find a building that can be purchased and converted into a hotel relatively easily. Once that's done, you'll want to launch a strong marketing campaign to attract your first guests.
As long as you provide excellent service and a great stay, you'll be on the path to success.
18. Real Estate
The US real estate market has been booming in recent years, and is now worth nearly $400 billion and expected to see further growth in the years ahead. As an entrepreneur, you're probably always on the look-out for new opportunities. Right now, with sales totals and home prices at record highs, real estate ranks among the largest and most promising markets. And best of all, you'll be helping families settle down and build homes and communities.
Of course, starting a real estate business isn't as easy as getting out of bed. You'll need to educate yourself about the market and obtain a real estate agent's license. You'll need to familiarize yourself with all of the relevant online tools and information to keep you updated on market trends, and find a local broker to partner with. Finally, you'll need to set up a website and successfully market your abilities in order to stand out in a crowded marketplace.
All that done, you'll be ready to start building your real estate empire.
Comments