Back to Business Ideas Categories
20 Best Business Ideas In Alaska
Written by: Esther Strauss
Esther is a business strategist with over 20 years of experience as an entrepreneur, executive, educator, and management advisor.
Edited by: David Lepeska
David has been writing and learning about business, finance and globalization for a quarter-century, starting with a small New York consulting firm in the 1990s.
Updated on September 7, 2023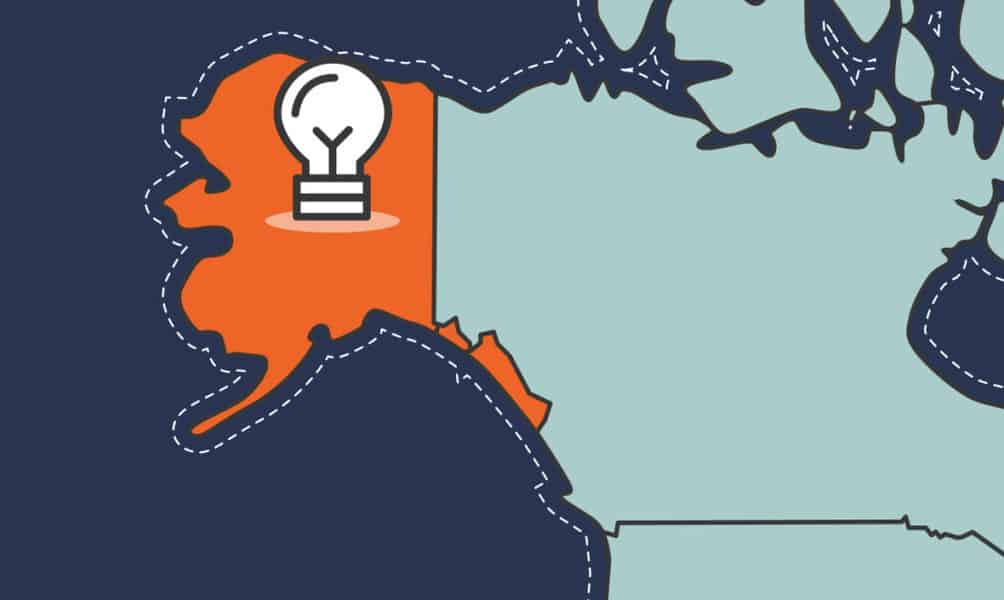 20 Best Business Ideas In Alaska
Warehouse
Real Estate
Health Care
Retail
Construction
Fish Farm
Restaurant
Car Wash
Fishing Charter
Woodworking Shop
Tutoring
Photography
Frozen Food
Shipping Service
Gift Basket Shop
Food Packaging
Firewood
Videography
Cake Making
Cell Phone Repair
The Northern Lights and midnight sun, glaciers and national parks are among Alaska's stunning tourist attractions. The US' northernmost state is today in recovery mode, with leisure and recreation creating more jobs and generating more revenue after the losses of the pandemic.
That means now is a great time to start a business in Alaska, like opening a restaurant or a salon. Baking cakes, frozen food, and gift baskets might also work. Explore our list of brilliant business ideas in Alaska and start your entrepreneurial journey today!
1. Warehouse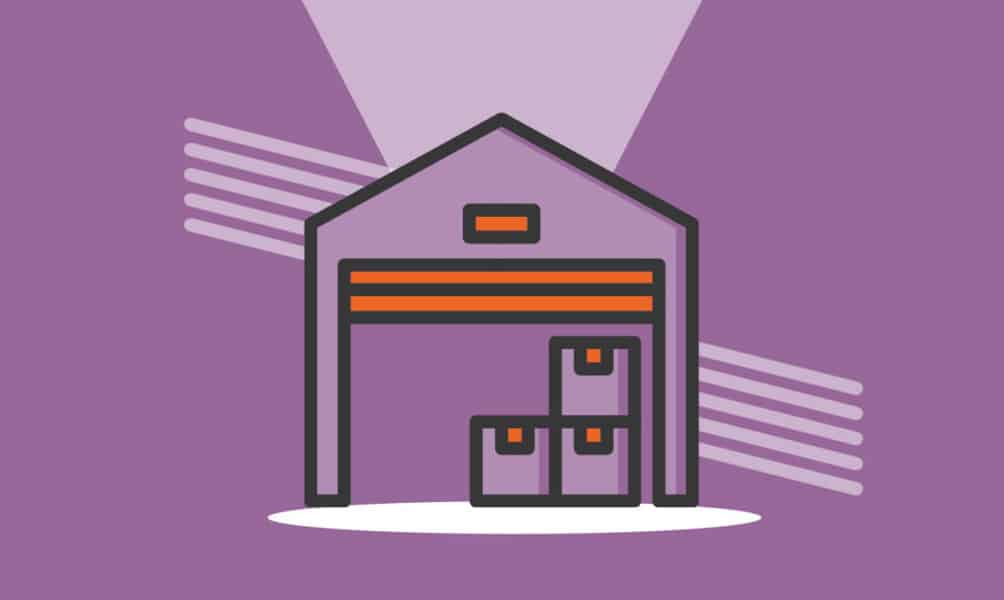 If you're looking for a way to make some extra cash, a warehouse business can be a great source of nearly passive income. It helps if you live near a major shipping port or logistics hub, which would give you more goods to store and ship and more potential customers. But even without that there's real opportunity in warehousing, an industry that has been growing steadily for years.
The crucial first step is finding a great location for your warehouse. You should consider how much space you want, whether there are other warehouses in the area, and how many businesses and residences are nearby. You'll want to be close to as many customers as possible! Another key concern is your pricing structure. You could drum up new business by offering deep discounts to new customers, and keep them around with extended subscription plans.
Starting a warehouse business can be expensive, especially if you're planning to get involved in big items like furniture. But keep in mind, the higher the risk, the greater the reward!
2. Real Estate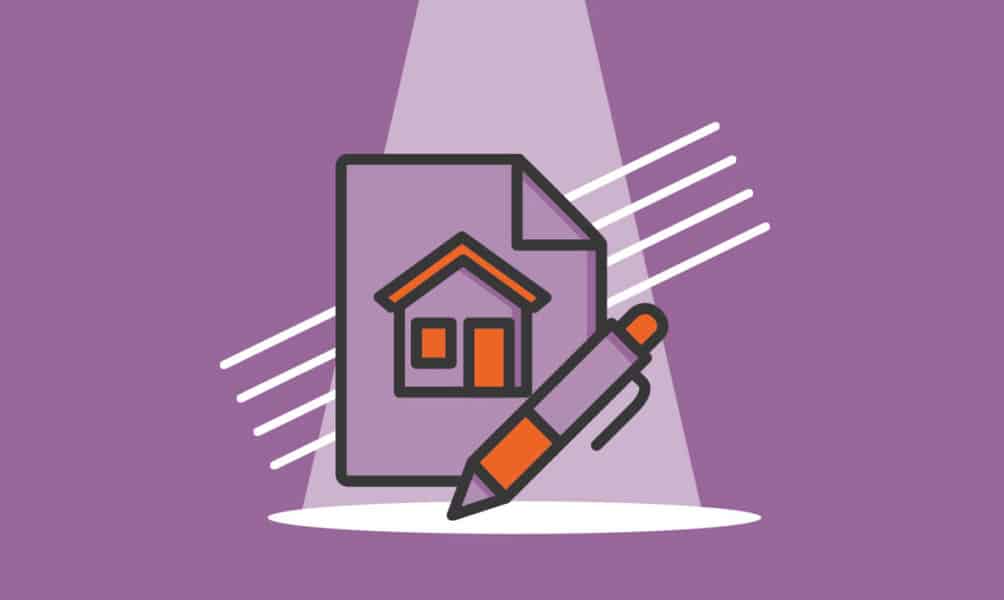 The US real estate market has been booming in recent years, and is now worth nearly $400 billion and expected to see further growth in the years ahead. As an entrepreneur, you're probably always on the look-out for new opportunities. Right now, with sales totals and home prices at record highs, real estate ranks among the largest and most promising markets. And best of all, you'll be helping families settle down and build homes and communities.
Of course, starting a real estate business isn't as easy as getting out of bed. You'll need to educate yourself about the market and obtain a real estate agent's license. You'll need to familiarize yourself with all of the relevant online tools and information to keep you updated on market trends, and find a local broker to partner with. Finally, you'll need to set up a website and successfully market your home buying and selling abilities in order to stand out in a crowded marketplace.
All that done, you'll be ready to start building your real estate empire.
3. Health Care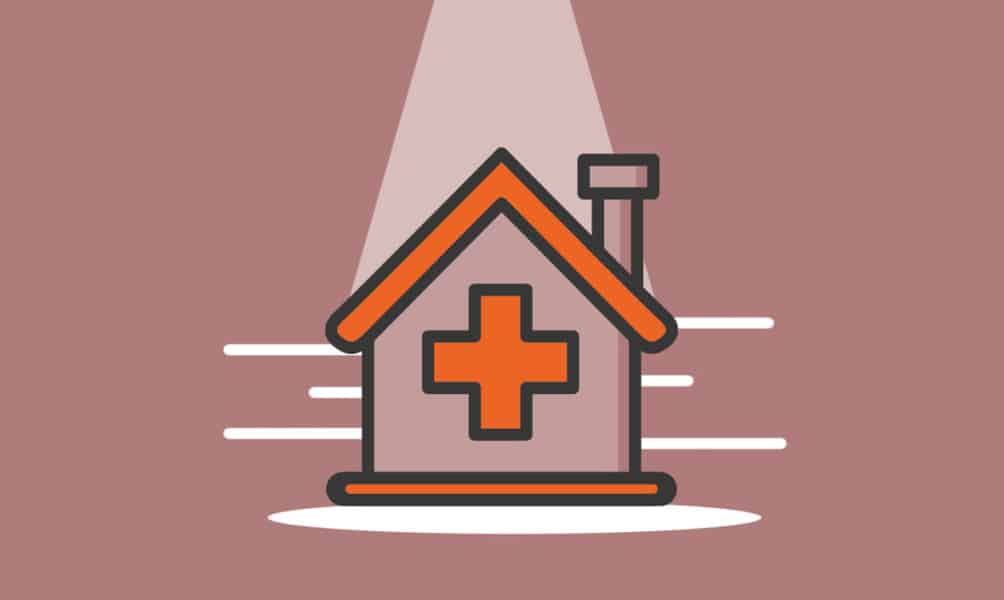 Thinking of setting up a health care business? You're on the right track. Demand for health care services is on the rise mainly due to an aging population in the US. By 2030, the number of American adults age 65 and older is forecast to exceed 60 million. This means increased health care spending. Which segments are booming, you might ask. Profits are growing fastest in medtech and health care information technology (IT).
So what are you waiting for? Now's the time to start a health care business. Take the first step by finding a niche that you can focus on. Make sure you have the necessary permits and licenses, whether you're thinking of starting a medical practice, home health care company, or something else entirely. You'll also need to decide on a value proposition that will set you apart from the competition and make it easier for you to promote your business.
4. Retail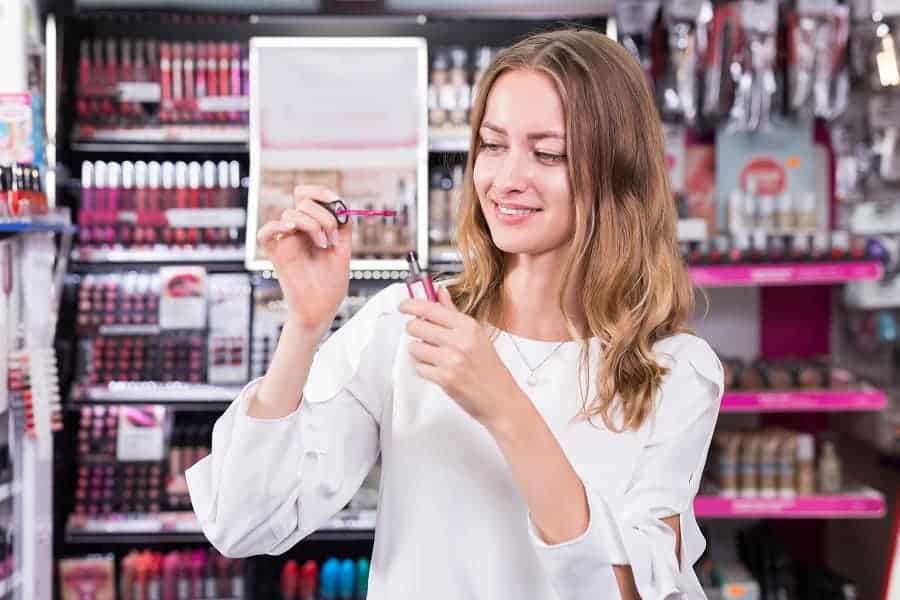 Are you thinking of starting your own retail business? If so, you're in good company. The retail industry is a huge part of the economy, and it's only getting bigger. But starting a retail business isn't easy. There are a lot of things to think about, from choosing the right location to setting up your payment system. And let's not forget the most important step: deciding what you'll be selling!
A good way to choose your product offerings is to first do some research — see what's out there, and more importantly what's not. You're looking for what sells well, as well as a market gap to fill. Once you know your products, finding a great location for your store will be the next big step. However, you might want to initially run your retail business out of your home. This would significantly reduce your costs and give you time to build a brand and a reputation.
After a year or two, assuming your products are well received by the market, you'll be in a much better position to find a great location and run a successful retail outlet.
5. Construction
If you're looking for a venture that will make big profits and create jobs, then consider starting a construction business. The US construction industry was estimated to be worth $1.4 trillion and employed more than seven million people as of 2020. Although it suffered a slump in the last two years because of the pandemic, it is anticipated to rebound strongly as the government's stimulus package is expected to boost infrastructure spending.
There are a few things you need to know first, like choosing a business structure. You'll need to comply with legal, insurance, and other requirements to avoid legal issues later on. It's also a good idea to prepare a business plan, which will include your financial and marketing plans, to give you a clearer picture of what your company needs and how it will operate. It would also be wise to contract the services of a lawyer to help with crafting contracts, agreements, and other legal documents before moving forward with any construction projects. Starting a construction business can be challenging but you can make it work if you plan carefully and invest time and money in it.
6. Fish Farm
The average American ate less than 20 pounds of fish and shellfish in 2019, a slight increase from the previous year but still below the recommended dietary allowance. The US Department of Agriculture's Dietary Guidelines for Americans recommend that people eat two 4 oz servings of seafood each week, or 26 pounds per year. This presents an opportunity for fish farms to increase their output. If you're looking to start a fish farm, you're on the right track.
A fish farm breeds fish and seafood for restaurants and markets. Expect to invest a substantial amount to grab a suitable location, establish your fish pond, get the required equipment, and find a reliable supplier of fingerlings. Of course, you'll need to comply with licensing, zoning, and other regulations. It's also to your advantage to scope out the market and draw up a plan on how to corner a share. With these in place, you'll be on your way to launching a successful fish farm.
7. Restaurant
In the wake of the pandemic, everybody's getting back out to try the latest hot dining options, so now is a great time to start your own restaurant. It's no easy task, but it can be very lucrative. The US food service industry is expected to bounce back strong and generate $900 billion in sales in 2022.
Still, many restaurant operators believe it will take a year or more before business conditions return to normal. But you could establish a digital presence and work on offering delivery services before opening your doors.
There are many other key steps to consider. First, it's important to decide what type of restaurant you want to open. Do you want to serve classic American fare, or maybe Italian? Do you want to do casual or fine dining? What about a family-style restaurant? Next, it's a good idea to research the competition in your area and come up with a plan to set yourself apart. Starting a restaurant can be tough, but if you're prepared for the challenges ahead, it can be an incredibly rewarding experience.
8. Car Wash
Some people REALLY love their cars, and need to keep them looking beautiful in and out. That's why the US is home to nearly 17,000 car washes and a growing $28 billion industry. With a decent-sized investment, you could start your own car wash business and make countless car owners beam with pride while making a good living.
One crucial element will be location, as few people drive out of their way for a good car wash. So it's important to find a location with ample space, steady vehicular traffic and easy access. Near malls and shopping centers, or alongside highway rest stops, are among the stronger options. Once you've nailed that down, you'll need to invest in top-of-the-line car washing machines and fine-tune your knowledge of car detailing. Soon enough, you'll be washing your way straight to the bank!
9. Fishing Charter
Are you an outdoorsy type who loves fishing? Alaska may be just the place for you. Starting your own fishing charter business is a lot of work, but it can be rewarding and a lot of fun, too. The US fishing charter market posted stable growth before the pandemic and surpassed $400 million in revenue in 2020. It is poised for growth as more Americans are spending more on recreational services.
To start a fishing charter business, you need a boat and fishing supplies. But before you can take guests out on the water, be sure to check your state's licensing requirements and comply with all regulations. Your success will depend on how you can effectively market your services. You can do this by creating ads, distributing flyers in your locale, and posting about your business on social media. It is also important to add value to your services and gain a competitive edge in the market.
10. Woodworking Shop
Are you good with wood? If so, this is a great time to get into the woodworking industry, which has seen steady growth in recent years and is expected to be worth nearly $5 billion globally by 2026. These days, people everywhere are interested in hand-crafted, artisanal goods, like wooden rocking chairs.
You could start your own woodworking business from home for little investment and ride this wave to serious success. Even if the trend slows down, high-quality furniture and other wooden items are always in strong demand.
To get started, there are a few key steps you'll need to take. First, you should get all the necessary tools and equipment, if you don't already have them, and brush up on your woodworking with an online class or two. Next, decide what you'll be making: furniture, figurines and chess sets, decorative plaques and custom wood pieces, or all of the above? The choice is yours, but as long as you choose wood and are willing to work hard, you should find your way to success.
11. Tutoring
Do you have an area of academic expertise? Maybe you're great at math, deeply familiar with science, or obsessed with language and literature. Even if you're not a subject expert, but simply good with children, now's a great time to consider starting a tutoring business and shape young minds.
The industry took a hit during the pandemic, but today many tutors are embracing virtual instruction and tutoring is expected to see steady growth in the years ahead. As a result, you're now able to run a tutoring business almost entirely from home, all while helping children to learn and excel and making a good living.
Starting a tutoring business is not terribly complicated. If you have teaching experience or some proof of your expertise, you mainly need a good computer and you can start offering your services on a variety of online platforms, like ClubZ or eTutorWorld. With a bit of marketing on social media, you should be able to attract a few clients and start building your tutoring empire.
12. Photography
Are you an amateur photographer who loves snapping great images? Photography in the US is an $11 billion industry expected to see steady growth in the coming years, so now would be a great time to stretch your entrepreneurial wings and give it a shot. You could start your photography business from home and give the world beautiful photos while also making a good living.
A crucial step will be finding your photographic niche. There's a wide array of subjects to choose from. You could focus on personal portraits, fashion and culture photography, news and celebrities, or travel. But in Alaska you might want to focus on nature and wildlife. Assuming you already have a professional-level camera, you'll just need some great editing software and to build a website showing off your portfolio and listing your prices and services. With a bit of talent and determination, you could be snapping your way to success in no time!
13. Frozen Food
Frozen foods are a growing $35 billion industry, and there's no reason you can't get a piece of the pie. Get it? Pies will likely be among your products, along with cakes, ice cream, pizzas, sausages, and seafood. Or you might decide to focus on a single segment or market niche, such as healthy dinners.
Either way, a crucial step to getting your frozen foods firm up and running will be ensuring you obtain all the necessary licenses and permits for a food business. The last thing you want is to wrack up hefty fines and possibly face being shut down for violations.
One great advantage of a frozen foods business is that you can run the business almost entirely from your home. With delivery apps, the groceries will come straight to your door. You can cook up all your offerings in your kitchen before freezing them, lay out the full menu on your appealing website and finally ship your goods directly to customers. The hard part will be standing out from the competition, and that's where the entrepreneur in you will need to make her mark.
14. Shipping Service
Shipping and logistics are a trillion-dollar industry experiencing steady growth, and new opportunities are emerging as the industry embraces tech tools that allow for better monitoring and easier ordering. This, of course, hasn't stopped the world from facing serious supply-chain issues during the pandemic.
But you could launch your own shipping business, simplify the logistics and help companies and consumers get their goods more quickly while making a good living. You'll need to decide which shipping options you'll offer, such as three-day or express delivery, and small packages or commercial freight. You'll also need to acquire all the relevant permits and licenses from the US Department of Transportation as well as local and potentially international authorities.
But once you've made it through all the red tape, your shipping firm could be set for smooth sailing all the way to success. Just be sure to deliver!
15. Gift Basket Shop
It's hard to go wrong with a gift basket of wine, fruits, food, or flowers, whether given to family, friends, or colleagues. It's an excellent choice if you don't know what the recipient likes or if you're sending to multiple recipients.
The versatility of gift baskets has kept demand high over the years, especially from the corporate sector. The US corporate gift market is set to cross $300 billion in revenue by 2024. If you're a creative entrepreneur, why not grab this opportunity and start a gift basket business? It's a great way to use your talent to create products people love.
Before you get started, it's best to choose a niche and craft your marketing strategy. Having a strong online presence is crucial to your success, so it's a good idea to start developing your website and social media accounts as soon as you decide on your branding strategy. Of course, it's important to make your business legally compliant so you need to work on your regulatory requirements as well.
16. Food Packaging
Busy Americans have little time to prepare meals, so they have been embracing convenience, like fast food, restaurant meals, and ready to eat foods. This presents huge growth opportunities for the food packaging industry, a $300 billion global market anticipated to grow more than 40% by 2028. If you're looking for a highly lucrative venture, consider food packaging. 
First, you'll need to invest in food packaging machines and find a suitable location. Once you've complied with the legal requirements, it's to your advantage to pick a niche market. Food packaging uses glass, paper and paperboard, wood, plastics, and metal. Paper and paperboard would be a wise choice because they're recyclable and versatile. It's important to come up with innovative packaging ideas to attract more customers in this competitive market. Keeping track of the latest trends while you prepare to launch your food packaging business will give you an edge.
17. Firewood
Looking for a profitable and eco-friendly business idea? Look no further than firewood! Not only does it help people stay warm in the winter, but also enables you to enjoy the outdoors and be environmentally responsible. Firewood is in-demand year-round, as people use it for heating in the colder months and for grilling out, campfires and bonfires in summer, and the industry has seen steady growth in recent years.
Of course, you'll need to live in the vicinity of a lot of trees. You'll also want to plant a new tree for every one you cut down, obtain the appropriate licenses, and have a reliable truck and trailer and the right equipment, such as a chainsaw and ax. But with some hard work in the open air, the investment will soon be worth it, and you might even be able to build your own firewood empire.
18. Videography
More than 8,000 job openings for film and video editors and camera operators are projected in the US each year through 2030, making this one of the fastest growing employment sectors. Globally, the massive film and video market is set to double by the end of this decade. If you have video production and editing skills, you might consider setting up a videography business. With the increasing use of videos in the digital marketing landscape, there will probably be no dearth of opportunities for you.
Starting a videography business is not easy, but it's very doable. First, it's important to develop your brand and come up with an attractive business name and logo. Next, you must invest in the right cutting edge equipment and keep yourself updated with the latest technologies. To promote your brand, you can set up social media accounts, make video samples and develop a website. Finally, tap into your creativity to propel your business to the top. Grab that opportunity to make a profit now!
19. Cake Making
Nearly six out of 10 Americans eat dessert after a meal at least once a week, and cakes are among the favorites. Cake consumption is growing steadily in the US despite the increasing preference for healthy food. Well, those with a sweet tooth always find an excuse to indulge in cakes. If you're fond of baking and designing cakes, starting a cake business might be the perfect career choice for you.
This type of business can be run from home so you can minimize your overhead cost. Once you've registered your business, you should find a reliable supplier of ingredients and supplies. Besides offering unique birthday cake designs, you might also want to introduce gluten-free and sugar-free cakes to cater to all kinds of customers. Keep yourself updated with the latest market trends and consider coming up with cakes in a box or tin can cakes. A cake business will require a lot of creativity, hard work and an effective marketing plan.
20. Cell Phone Repair
A smartphone screen breaks every second in the US, but not all Americans can afford to toss their damaged phone and buy a new one. That's why the cell phone repair industry has thrived, earning around $4 billion a year. If you are skilled at fixing cell phones, this may be your best shot at success.
Before you promote your services, it's important that you decide what you're going to offer. Will you be doing screen repair and replacement, battery replacement, or software-related repairs? Do you plan to set up a shop, or just work from home and promote your business online? You will find the answers to your questions as you research and assess the market. What's important is that you are able to offer reliable and value-added services so you can quickly build up a loyal customer base.