Back to Business Ideas Categories
22 Business Ideas to Start for $100 and Less
Written by: Natalie Fell
Natalie is a business writer with experience in operations, HR, and training & development within the software, healthcare, and financial services sectors.
Edited by: David Lepeska
David has been writing and learning about business, finance and globalization for a quarter-century, starting with a small New York consulting firm in the 1990s.
Updated on October 2, 2023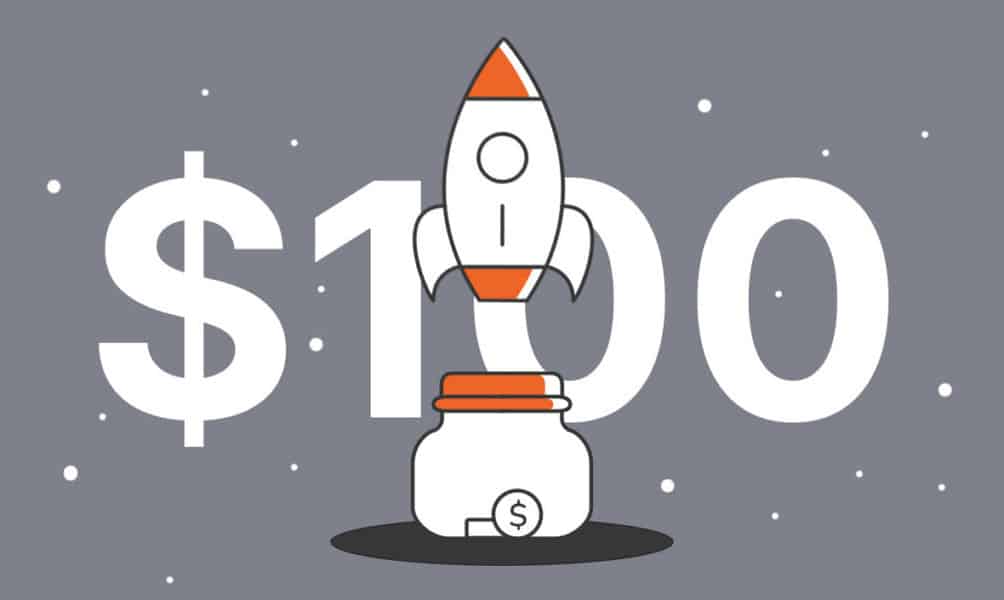 22 Business Ideas to Start for $100 and Less
Uber Driver
Freight Brokerage
Tutoring
Recycling
Pool Cleaning
Flooring
Tax Preparer
Blog
eBay Business
Grocery Delivery
Personal Shopper
Dropshipping
House Painting
Taxi
Carpet Cleaning
Bookkeeping
Pet Sitting
Aftermarket Auto Parts
Window Washing
Crafts
Sewing Business
Courier
You can't even buy a nice pair of jeans for $100 these days, but you can start a business. You could start selling goods on eBay or Etsy, become a painter, pool cleaner, bookkeeper, courier, or personal shopper. You could even get into dropshipping or brokering freight.
Being a successful entrepreneur is much more about being able to innovate, work hard and deliver quality products than it is about spending money. Jumpstart your thinking with a look at our list of $100 business ideas below.
1. Uber Driver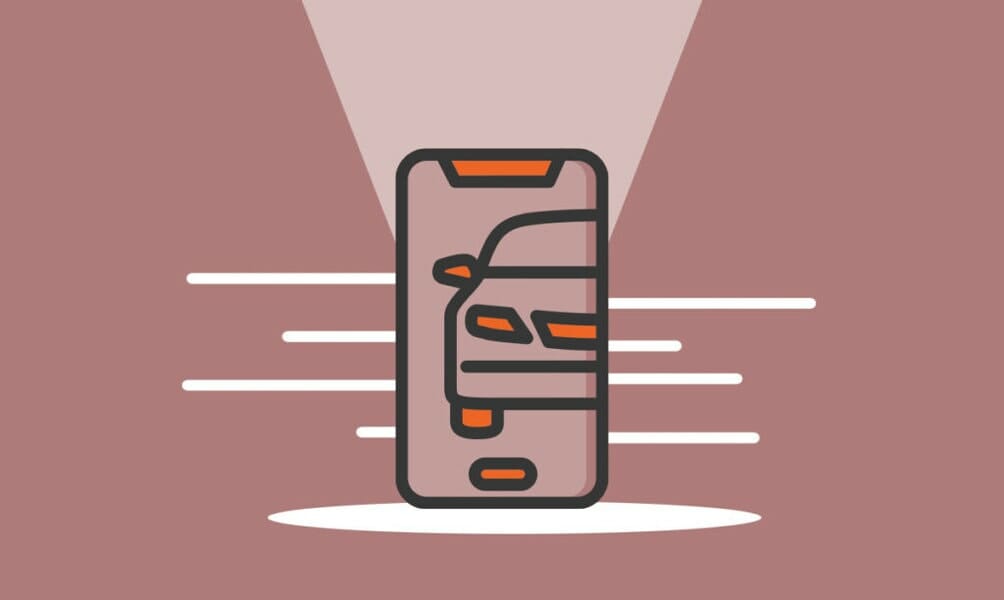 If you have a car and know your way around your city, you could easily start an Uber business. Uber is a popular and growing ride-sharing service that can be a great way to make money. It generated $31.8 billion revenue in 2022 and has 5.4 million drivers worldwide. The broader ride-sharing market is projected to grow substantially through 2025. In the US, about a fourth of the population uses a ride-sharing service at least once a month.
To set up your Uber business, the first thing you need to do is to register with Uber. Uber only allows drivers with their own cars, so you should get one if you don't have one yet. You will be asked to submit the required documents, prepare for a background check, and download the app. For background check, Uber looks into an applicant's driving record and criminal history, if any. Once you pass the screening, you can just wait for customers.
2. Freight Brokerage
The freight brokerage market in the US is predicted to grow by at least $8 billion a year through 2025. A freight brokerage business connects shippers and carriers. You can tap the increasing opportunities in this industry by understanding the market and introducing innovations.
To get your business off the ground, it's important to understand that it's all about relationships. You'll need to vet trucking companies and partner with reliable carriers to make sure the shipments are delivered and you earn the trust of shippers. It's also important to be adept at negotiating rates to be able to offer cost-efficient services.
Some brokerage companies have entered into the digital space and found solutions that combine automation and artificial intelligence in moving and tracking shipments. The increasing use of smartphones and improving connectivity are also expected to drive the market. You might want to consider these when you set up your business.
3. Tutoring
Do you have an area of academic expertise? Maybe you're great at math, deeply familiar with science, or obsessed with language and literature. Even if you're not a subject expert, but simply good with children, now's a great time to consider starting a tutoring business.
The industry took a hit during the pandemic, but today many tutors are embracing virtual instruction and tutoring is expected to see steady growth in the years ahead. As a result, you're now able to run a tutoring business almost entirely from home, all while helping children to learn and excel and making a good living.
Starting a tutoring business is not terribly complicated. If you have teaching experience or some proof of your expertise, you mainly need a good computer and you can start offering your services on a variety of online platforms, like ClubZ or eTutorWorld. With a bit of marketing on social media, you should be able to attract a few clients and start building your tutoring empire.
4. Recycling
Are you all about going green and saving the environment? Then why not start a recycling business and turn your passion into your livelihood. You could be fighting climate change and making good money at the same time — now that's a win-win!
Getting started won't be cheap, as you'll need a vehicle to collect and transport the recyclables and a sizable processing facility, as well the appropriate licenses. But you should see a relatively quick return on that initial investment as the US recycling industry is worth billions and growing fast. You'll just need to decide which types of recyclables you'll focus on, such as collecting glass to melt down into jars.
Before you dive in, you might want to check the recycling rates for your state, as some states are much more profitable when it comes to recycling.
5. Pool Cleaning
Pool cleaning might not sound very glamorous, but it's honest work that pays well. Best of all, as pools have become less expensive in recent years, they have also become more popular, which means demand for pool technicians is at an all-time high.
Of course, pool maintenance involves a lot more than cleaning. The trouble could be anything from a leaky skimmer or malfunctioning pump to an algae bloom or clogged pipes. There's tons of pool-related servicing to be done. So you could start a pool cleaning business, ride the wave to serious success and soon you'll be sitting by the pool yourself, enjoying all the profits.
It helps to live in an area with a lot of pools, and somewhere that's warm year-round, like Florida or Arizona. You'll need to get all the appropriate equipment, from filters to cleaning chemicals, brushes, hoses, buckets, nets and more. Finally, enroll yourself in a two-day course to be trained and certified as a pool cleaning technician. All this done, you can start offering your services online while you build your website and launch your new pool cleaning business.
6. Flooring
Are you looking to start your own business? Consider tapping into the growing home improvement and construction industries by starting a flooring business. Demand for flooring is on the rise because of a surge in home repairs and renovations during the COVID-19 pandemic. Among the popular flooring materials in the US are hardwood and engineered wood, ceramic tiles, and vinyl tiles.
The wood flooring market in North America, which includes the US, was estimated to be worth $5 billion in 2019 while revenue from ceramic tiles surpassed $20 billion in 2020. Both are expected to grow steadily through 2027, with ceramic tiles growing at a faster rate of more than 5%,
Before you get started, it's important to know that the US strictly enforces a law that prohibits illegal logging and sale of illegally harvested forest products like timber. You'll also need to adhere to the standards for ceramic tiles in the US. Once your business is legally compliant, it's to your advantage to come up with an effective marketing strategy to promote your flooring business.
7. Tax Preparer
Taxes are inevitable, which is why the tax preparation industry has seen slow but steady growth for years, and is expected to continue to do strong business in the years ahead. If you're a licensed accountant or enrolled agent, you could easily start your own tax preparer business. But even if you're not, many US states still do not require licensing for tax preparers. Some states don't have any requirements, while others require that tax preparers pass a beginner's course in tax prep. Be sure to check with your state government before you get started.
Beyond that, you will need to get a PTIN, or Preparer Tax Identification Number, which the IRS requires all tax preparers to have. Beyond that, you'll just need to register your business and start offering your services online. Once you get that first client or two and provide excellent and affordable tax preparation service, you'll start seeing referrals and you'll be able to increase your rates and be well on your way to business success.
8. Blog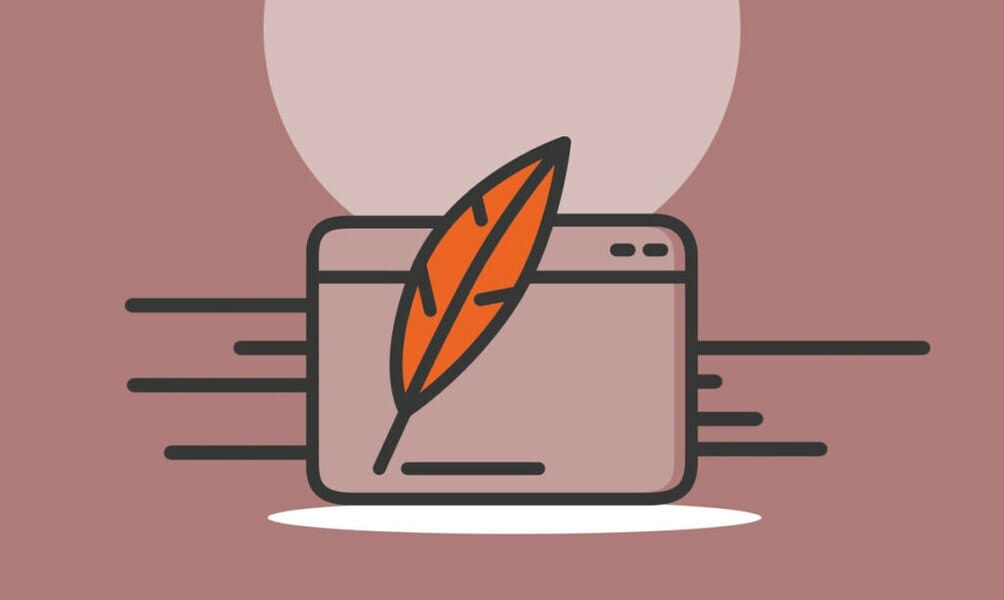 In the podcast era, you might have thought that blogs had gone out of style. You would be wrong. The internet is home to more than 600 million blogs, more than 2 million blog posts go online every day, and after years of steady growth, the US is home to about 32 million blogs. Substack, the blog and newsletter platform, recently passed one million subscribers. As a result, there is real opportunity for a bold entrepreneur looking to start a blog business and get in this massive market.
It requires minimal investment. All you really need is a reliable computer and decent wifi. The major hurdle is coming up with a concept, an objective or mission for your blog business. You might choose generating funds to feed hungry children or delivering crucial news to the people of your city or state. Once you've found your niche, you'll need to reach out across your network, LinkedIn, Facebook, Instagram and beyond, looking for all those who write on related subjects and asking them to get on board. You could offer discounts, incentives, or rewards to sweeten the deal.
Once a couple of accomplished bloggers sign on, the paid advertisements will start rolling in and you'll be on the road to success in the blogging business.
9. eBay Business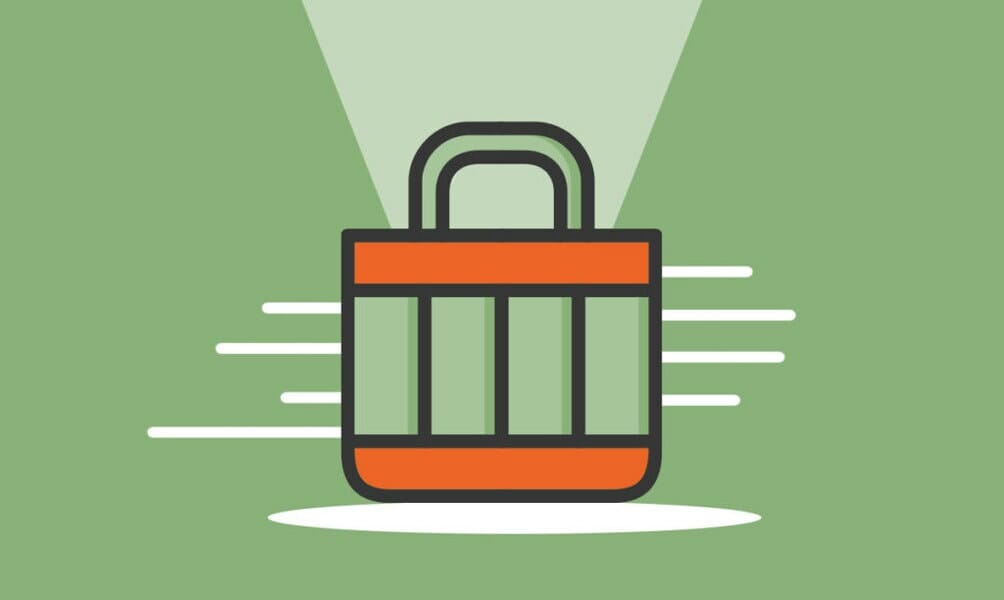 With the rise of Etsy and other online platforms you might think of eBay as a blast from the past. This is not the reality. EBay's revenues grew a whopping 19% in 2020, and the leader in online auctions, which already does $10 billion per year, expects steady growth in the years ahead. So if you're into online bargains, you could start your own eBay business and ride this growth to good money.
An eBay business can be extremely profitable, and they're a great way to start your own business without having to invest a lot of money. The best part is that eBay has done most of the work for you — providing a sales platform and a massive customer base, confirming that buyers are reliable, and building a system that ensures you get the true market value for goods.
The key to your eBay business will likely be deciding which sort of goods you'll offer. Will it be vintage T-shirts? War memorabilia? Cool sneakers? On eBay, the possibilities are endless.
10. Grocery Delivery
Global online grocery delivery sales have been growing by almost 30% since the coronavirus pandemic crippled economies in 2020. This stellar performance is expected to continue through 2024 as a lot of people continue to stay or work from home even with the lifting of protective measures. With online grocery shopping, consumers no longer have to spend time queuing in supermarkets. They simply browse through a retailer's website or app, shop and check out, pay for the items online, and have these delivered right to their doorstep.
If you're thinking of starting a grocery delivery business, now's the time to do it. You have at least three options: operate your own delivery service, work with a franchise, or sign up with an established retailer. Consider carefully the pros and cons of each option before deciding on which business model to choose. Assess the competition as well and identify possible clients if you're going to give it a go on your own. Whatever your decision is, plenty of opportunities await.
11. Personal Shopper
A surge in online shopping has opened plenty of opportunities for personal shoppers. At Walmart, for example, the number of personal shoppers has more than doubled. If you've mastered some shopping skills, you might want to grab this opportunity to start a personal shopper business.
Personal shoppers make money by shopping for other people. They usually shop for clothing and accessories, although they can also shop for groceries and other essentials. In the US, there are more than 33,000 personal shoppers and the number is increasing.
Before you get started, it's important to assess your shopping skills, such as putting outfits together that look great, negotiating for the best prices, keeping track of sales and discounts, and more. It's to your advantage to identify your target market. Some personal shoppers provide services directly to their clients while some work for stylists, department stores, and supermarkets. More Americans are turning to personal shoppers for their needs, so it's time to brush up on your shopping skills and make some cash.
12. Dropshipping
Dropshipping is an increasingly popular business model in which online stores sell products without carrying inventory. Instead, when the shop owner receives an order, she simply contacts the supplier and relays the product order, which is then shipped directly to the customer. Already, advanced dropshipping apps like Oberlo have begun to emerge, allowing business owners to simultaneously offer a variety of products from several different suppliers.
The market is growing fast and offers great opportunity for the bold entrepreneur. Yet because a dropshipping business is relatively easy and inexpensive to launch and operate, the competition is getting intense. In order to stand out, your dropshipping business will need to offer either uniquely appealing products or, more likely, a one-of-a-kind customer service experience, from order placement through delivery. 
13. House Painting
Are you thinking of starting your own business? If so, house painting may be a good option for you. The US house painting and decorating contractors industry has steadily grown over the five years to 2020. The market may have declined in the last two years because of the Covid-19 pandemic, but it is expected to rebound strongly as the residential construction industry recovers. As more houses are built, demand for house painting services increases.
To get started with your house painting business, make sure you have the necessary equipment and supplies. You'll need paint, brushes, ladders, and other tools and materials. Next, come up with a business plan and marketing strategy. Figure out who your target market is and how you plan to reach them. There is a lot of competition in the market, so think of ways to differentiate your services from other house painters. Expect to go through a lot of hard work and long hours in order to make it. Finally, make sure you practice safe work habits and follow all relevant safety regulations.
14. Taxi
Considering all the ride-sharing apps out there, you might be surprised to know that old-school taxis are not only surviving, but doing quite well. The US taxi and limo market is worth more than $66 billion and expected to see steady growth in the coming years. If you don't mind driving and enjoy meeting strangers, starting a taxi business might be the right move for you.
Getting started will require some real effort and investment. You'll need to buy a reliable car, if you don't already have one, plus reliable insurance and all the necessary permits. In some cities the car hire license can be a major expense, for instance a New York City taxi medallion costs $80,000. In other places, like $300 in Cleveland, not so much. Once you've all set up, it's a good idea to build a website so people can find you, and you might want to offer an app as well, as most car services nowadays offer on-demand ordering.
Finally, get creative with your marketing to stand out in a competitive market, provide excellent service and steady driving to your first few clients, and the good reviews and revenues should start pouring in.
15. Carpet Cleaning
It's inevitable that carpets get dirty, which helps explain why carpet cleaning is a $5 billion industry in the US. It's also seeing sharp growth these days, thanks in part to greater concerns about cleanliness and sanitizing as a result of the pandemic. This means now is a great time to start a carpet cleaning business, help people live healthier cleaner lives and ride the wave to success.
Getting started is not as difficult as you might think. You'll need cleaning equipment and a vehicle in which to transport it from job to job. You'll also need to acquire the relevant licenses and permits. Once all that's done you can offer your services at online platforms and start marketing your new business. If you use the latest cleaning solutions, which are safe and environmentally-friendly, and promote this aspect of your business, you'll likely be cleaning up — literally and figuratively — in no time.
16. Bookkeeping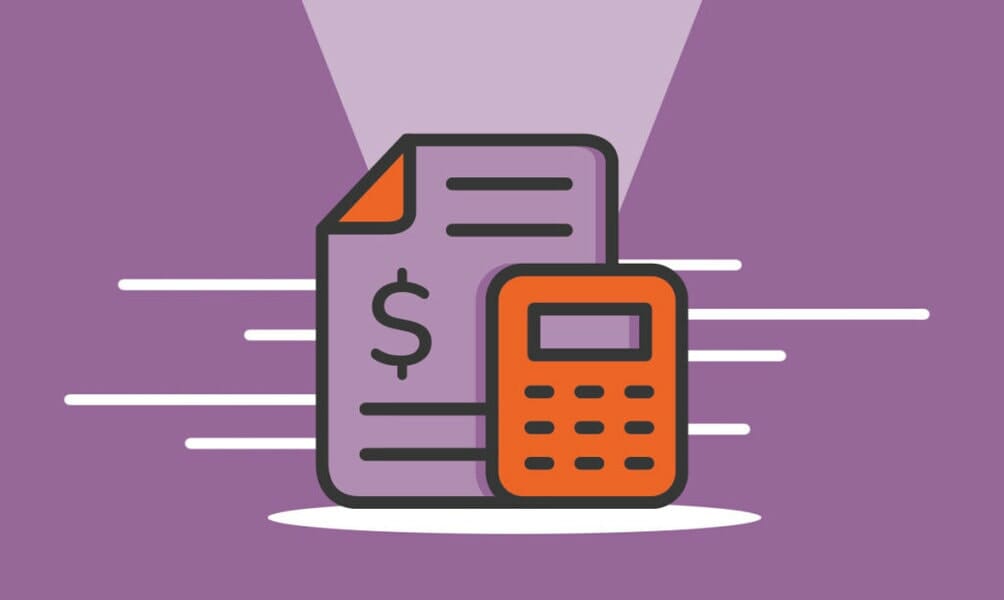 You probably think that bookkeepers and accountants do largely the same work, and in some minor areas their work does overlap. But for the most part, bookkeepers perform the minute recording of day-to-day financial transactions, while accountants use bookkeepers' data to create financial statements and review a company's financial standing. The work of bookkeepers is, in fact, crucial to financial stability, which is why the US is home to 1.5 million bookkeepers and a growing $55 billion industry.
If you're hard working and good with numbers, you could start your own bookkeeping business and grab a share of that market while helping countless companies keep better track of their financials. What's more, you could work from home to start, and market your services to clients around the world.
Keep in mind that you will need to become a certified bookkeeper, which requires a good deal of training and experience. But once you've cleared that hurdle and begun building a reputation through great service, you'll be well on your way to success.
17. Pet Sitting
You'd probably never guess that pet sitting is a $2.6 billion industry, but it is indeed. People love their pets, and will spend whatever it takes to ensure their animals are cared for when they are away. The pet sitting market is projected to see impressive growth through 2027, so if you're an animal lover, now is the perfect time to start your own pet sitting business and ride that wave to serious profits.
The first step is to decide which type of pets you'll care for. Do you have more experience with dogs or cats? Are you OK with snakes? Once you've got that nailed down, you'll just need to buy some pet toys and supplies and offer your services on a gigs site like TaskRabbit. It's a good idea to reach out to friends, family and work-related contacts and acquaintances. If you're able to generate an initial client or two from your own personal network, and provide them with great service, you'll have a strong reference to promote your services and start building a successful business.
18. Aftermarket Auto Parts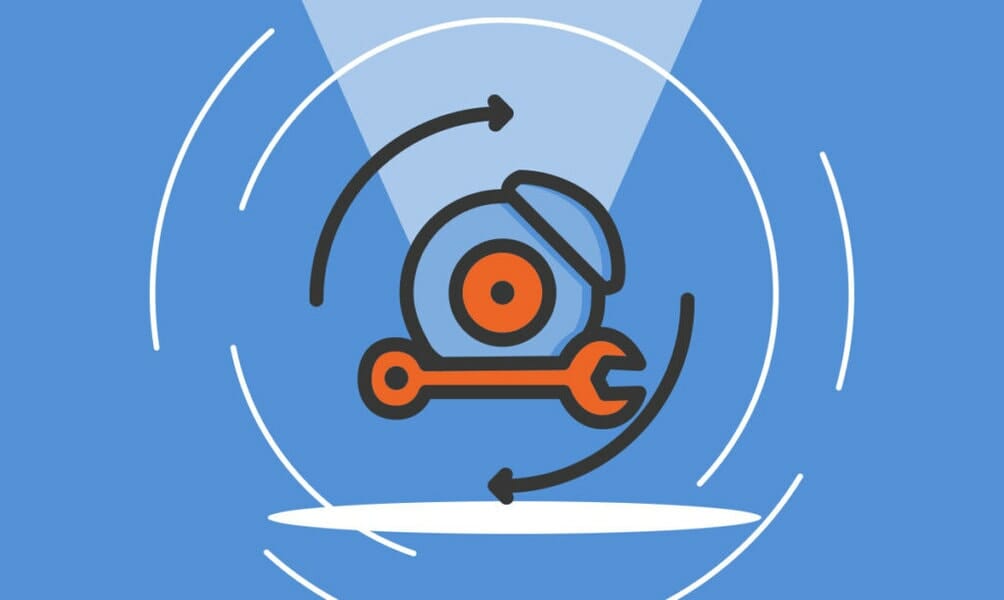 If you're an entrepreneur with a penchant for cars and auto repair, then starting an aftermarket auto parts business may be the perfect fit for you. It's a thriving industry that offers plenty of room for growth. The US aftermarket automotive parts and components market was estimated at $17 billion in 2020. It is expected to post a steady 2% annual growth rate in the next five years. Aftermarket auto parts are generic parts that are used to replace damaged parts in automobiles.
Before you start your aftermarket auto parts business, it is important for your business to be legally compliant. Many aftermarket parts are regulated while companies that make or import aftermarket parts are required to register with the government. You also need to be familiar with the guidelines issued by the Certified Automobile Parts Association. These guidelines require quality testing and compliance with safety standards. Keep in mind that using replacement parts may alter the coverage of an insured item.
19. Window Washing
Did you ever notice what happens to windows that don't get cleaned? They stop being windows because you can barely see through them! Window washing is always in demand, which is why it's a billion-dollar industry in the US, and a serious business opportunity.
Starting a window washing business is incredibly easy. All you need is the proper gear and reliable safety equipment and you can start offering your services on an online platform like Angie's List or TaskRabbit. You could also check out the going rates to ensure your prices are competitive and watch a few YouTube videos to make sure you're up on the latest techniques, but otherwise it really is that easy. Just always be sure to check all your gear and stay safe up there!
20. Crafts
Do you have a creative hobby? If it involves some sort of craft, you might want to consider turning your favorite at-home pastime into a business, and potentially a major revenue stream. With people stuck at home for months on end looking for something creative to do or something interesting to buy, the arts and crafts industry has exploded since the start of the pandemic. In 2020 alone, the revenue of the leading online arts and crafts marketplace Etsy more than doubled, to $1.72 billion. That means right now is a great time to start your own craft business, provided people with wonderful products and ride this wave to prosperity.
You'll be your own boss, working at home at times that are best for you. You'll be able to embrace and express your creativity, producing goods that could be sold around the world. But you will need to decide which products to focus on. This could be anything from crocheted blankets and clay jewelry to embroidered handkerchiefs and knit hats. Whatever you choose, be sure to research what's already out there and offer a unique twist on existing products. Building a strong brand will be key to the success of your craft business.
21. Sewing Business
With so many ready to wear clothes available in the market, you'd think a sewing business would no longer be viable. But the cut and sew apparel manufacturing industry in the US has steadily grown, although marginally, in the last three years. The market was estimated to be worth $2 billion in 2021 and is expected to bounce back as consumer confidence improves further in the next few years.
When starting a sewing business, keep in mind that there are a lot of other services you can offer. You could provide alteration services, or hold sewing lessons. Besides the usual pieces of clothing, you can also make pet clothes and accessories, or some home decor. It's important to register your business first and comply with all regulatory requirements. Once you've hurdled that, you should go online and harness your digital marketing skills to promote your business. With the right skills and hard work, you'll be making money fast from your sewing business.
22. Courier
If you're looking for a way to make extra money, starting your own courier business could be the perfect solution. You can work as much or as little as you want to start off, and there's no need for expensive equipment or training. You'll just need a reliable vehicle, good insurance and decent driving ability.
Best of all, the market is growing fast, thanks to people spending more time at home and the rise of delivery apps like InstaCart, DoorDash and more, so there's real opportunity in this line of work. Particularly if you already have a car, this is a low-cost venture with little risk and strong profit potential. To get started you just need to sign up as a driver for one of your local delivery apps and start making pick ups and deliveries.
Once you've built a reputation, you could start offering your courier services to area businesses, which tend to pay more. If you're services are reliable, you'll likely get referrals and, sooner than you might imagine, you'll be able to set up your own courier business.
Comments