Back to Business Ideas Categories
18 Best Business Ideas in New York
Written by: Esther Strauss
Esther is a business strategist with over 20 years of experience as an entrepreneur, executive, educator, and management advisor.
Edited by: David Lepeska
David has been writing and learning about business, finance and globalization for a quarter-century, starting with a small New York consulting firm in the 1990s.
Updated on April 29, 2023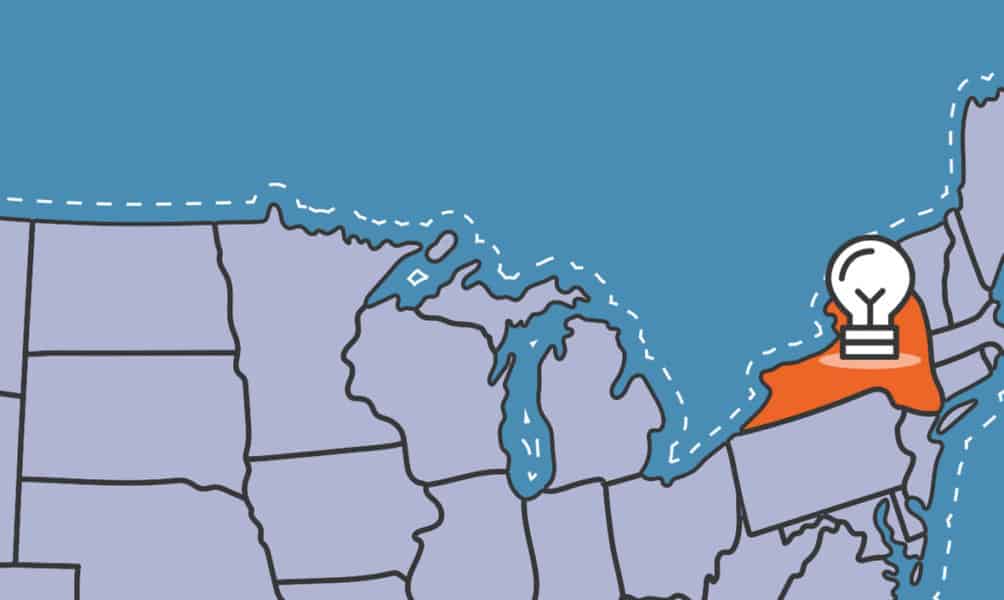 18 Best Business Ideas in New York
Insurance
Internet Service Provider
Real Estate
Graphic Design
Health Care
Manufacturing
Meal Prep
Recruiting Agency
Babysitting
Tutoring
Seminar Organization and Production
Lip Gloss Line
Bakery
Commercial Cleaning
Gym
Business Coaching
Stock Trading
Rental Property
New York is the largest US city by population. Its smallest but most densely populated borough, Manhattan, is among the world's great financial, commercial and cultural centers. It continues to attract businesses, from entrepreneurs pursuing their dreams to large companies seeking a foothold in this major market.
One of the sectors that drives growth in New York state is professional and business services, so you might want to consider starting a meal preparation, commercial cleaning, tutoring, or coaching business. Check out our list of great business ideas in New York to see if anything catches your eye.
1. Insurance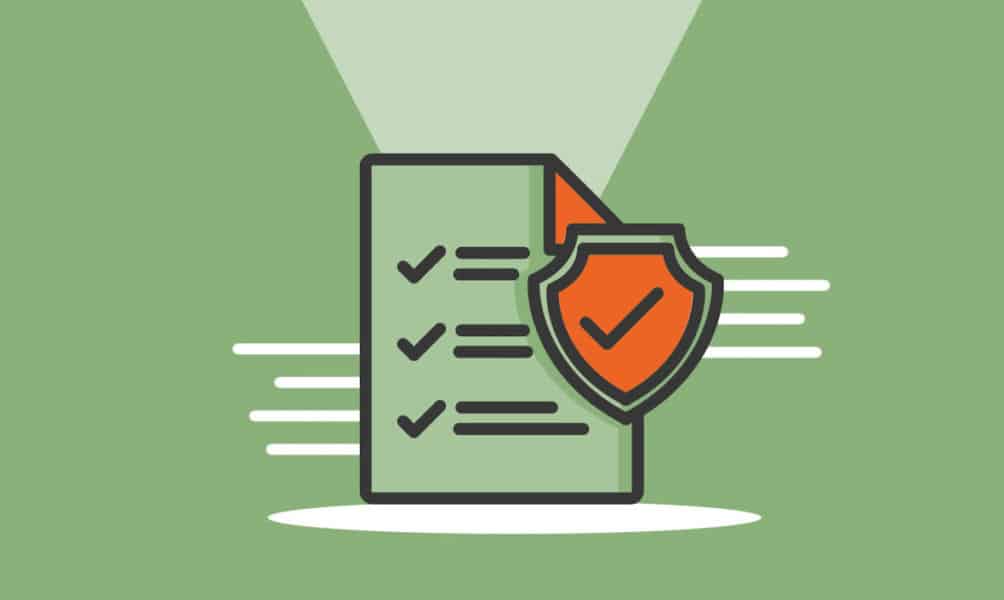 Starting an insurance business can be a great way to make a profit while helping others plan for the future and hedge against financial losses. The global insurance industry has been growing, with revenues estimated to reach more than $6 trillion in 2025. Analysts believe the industry is poised for rapid growth as the world recovers from the pandemic. This could be the right time to start an insurance business.
You could start small by setting up an office affiliated with a major industry player. Before you launch your business, you need to know your products well and focus on a niche market. Will you be offering property, health or life policies, among others? You'll also need to consider the emerging technologies in coming up with business models. It would be helpful if you have actuary skills, some customer service experience and great networking skills.
2. Internet Service Provider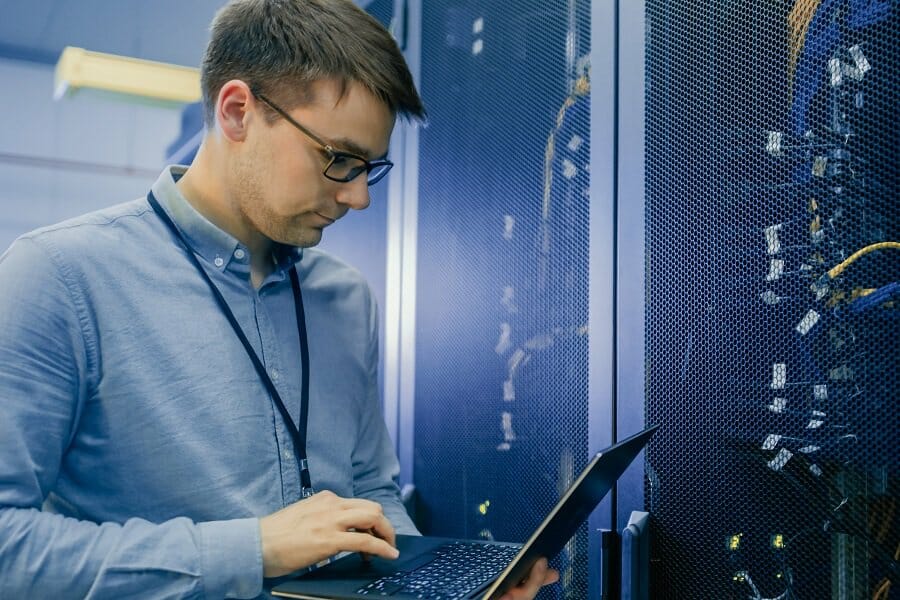 With the world's digital transformation, the internet has become an essential service. Globally, internet service providers earned about $450 billion in 2020. The market is still growing and there are plenty of opportunities for new players, so you might want to start setting up an internet service provider business.
Whether you are looking to start small or compete with the giants, you will need to install servers, cable lines and other equipment. It's a good idea to do research and find answers to questions like, how much investment do you need, how will you raise funds, what are the legal and technical issues, and how to find customers.
Some people do not see the internet as something they can make money from because it's too easy for people to switch between networks. But if you know how to position your products and services, you can make it very easy for customers to stay.
3. Real Estate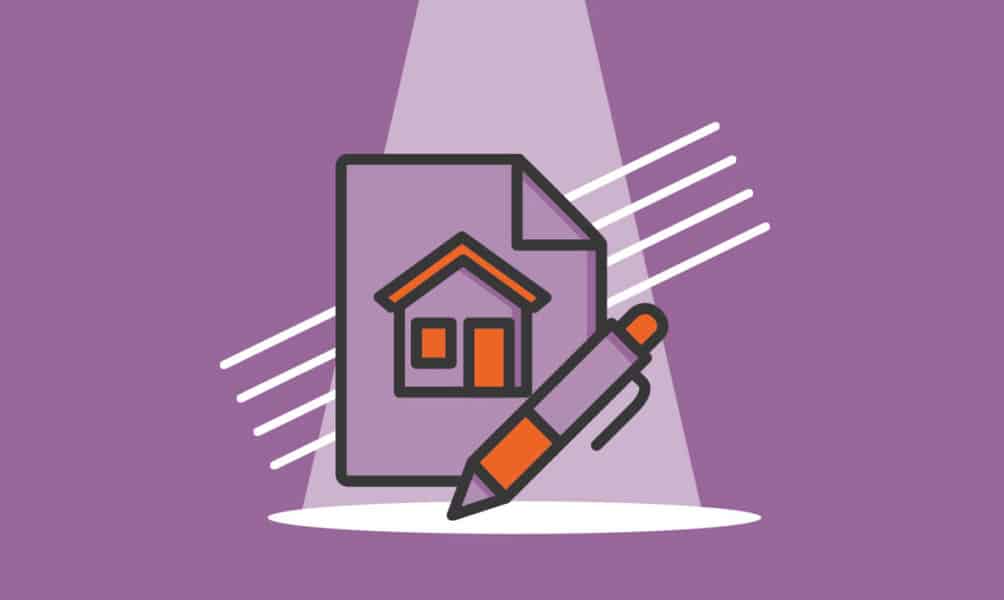 The US real estate market has been booming in recent years, and is now worth nearly $400 billion and expected to see further growth in the years ahead. As an entrepreneur, you're always on the look-out for new opportunities. Right now, with sales totals and home prices at record highs, real estate ranks among the largest and most promising markets. And best of all, you'll be helping families settle down and build homes and communities.
Of course, starting a real estate business isn't as easy as getting out of bed. You'll need to educate yourself about the market and obtain a real estate agent's license. You'll need to familiarize yourself with the relevant online tools and information to keep you updated on market trends and find a local broker to partner with. Finally, you'll need to set up a website and successfully market your abilities in order to stand out in a crowded marketplace.
All that done, you'll be ready to start building your real estate empire.
4. Graphic Design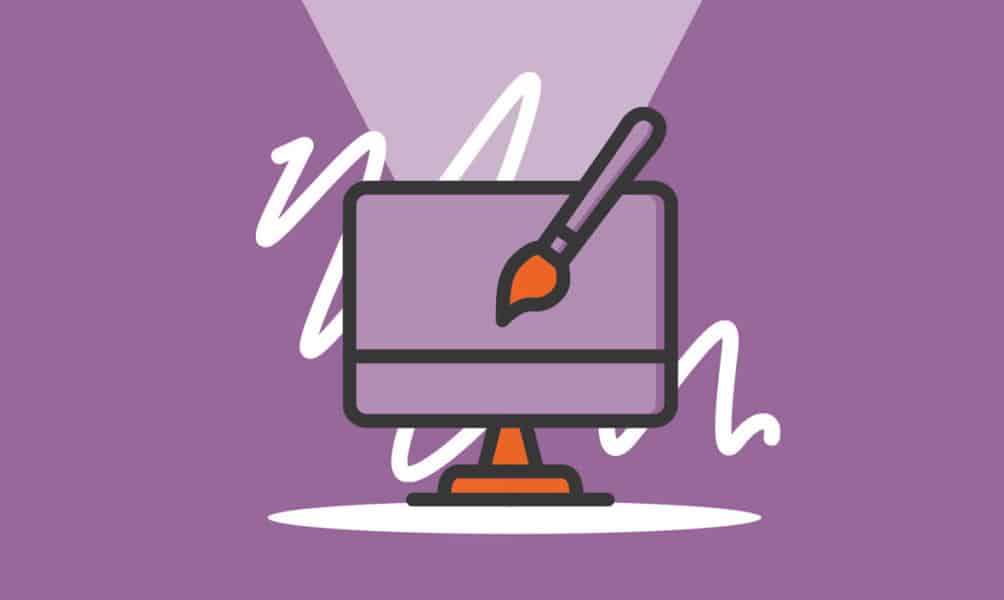 Strong graphic design is a crucial element of nearly every business's branding and marketing, which is why it's always in great demand. After years of steady growth, the US graphic design industry is worth nearly $14 billion and offers real opportunity for the bold entrepreneur. You could start your own graphic design business from home and work with clients around the world, generating good money and turning your creative passion into a successful career.
You will, however, need to have a strong creative streak and some skill and experience with graphic design software and tools. If you don't have a relevant degree, you could brush up on your graphic design skills by taking courses at an online platform like Udemy. Next, it's a good idea to research the market, see what sort of graphic design is trending lately, and keep an eye out for a market gap that might fit your skillset.
Understanding and clarifying what you will offer, which businesses you are targeting and how you'll stand out from the competition will be crucial to your success.
5. Health Care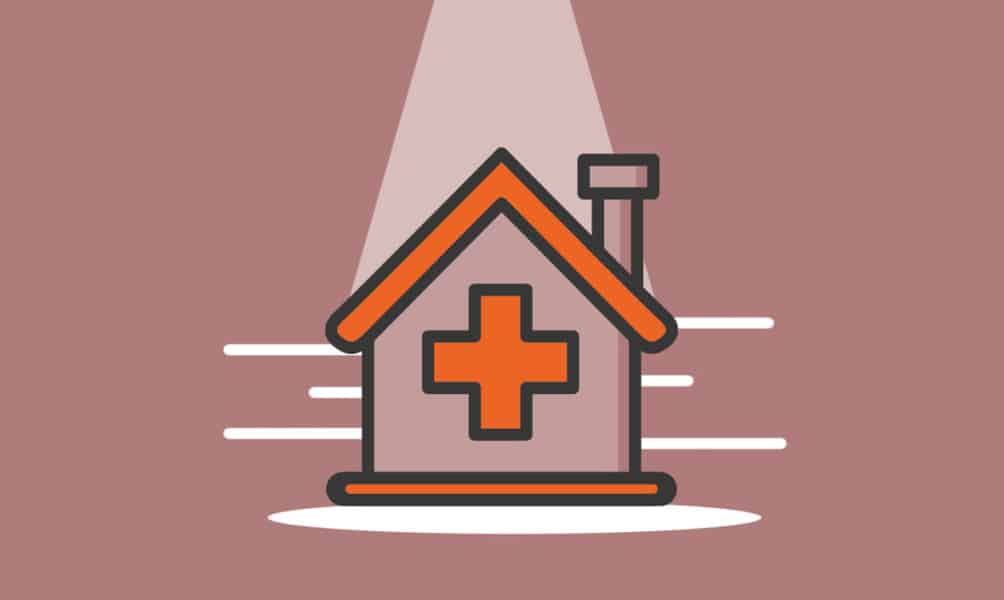 Thinking of setting up a health care business? You're on the right track. By 2030, the number of American adults age 65 and older will top 60 million. This means increased health care spending. Which segments are booming, you might ask. Profits are growing fastest in med-tech and healthcare IT.
So what are you waiting for? Now's the time to start a health care business. Take the first step by finding a niche that you can focus on. Make sure you have the necessary permits and licenses, whether you're thinking of starting a medical practice, home health care company, or something else entirely. You'll also need to decide on a value proposition that will set you apart from the competition and make it easier for you to promote your business.
6. Manufacturing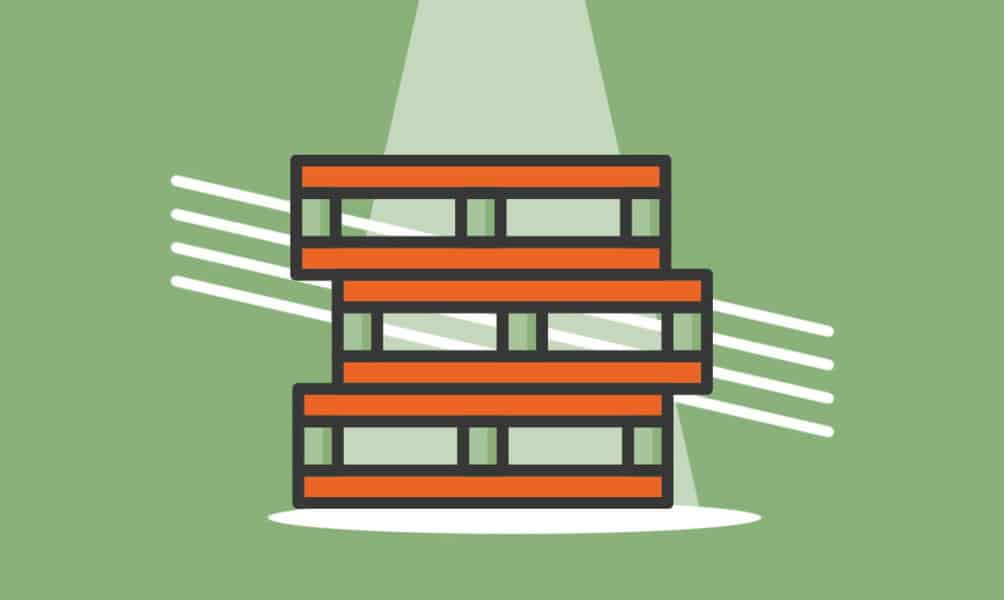 A great deal of manufacturing has moved overseas in recent decades, but US manufacturing is still an $8 billion industry that has seen steady growth in recent years. Manufacturing businesses can be extremely profitable, but they also require a lot of planning and hard work.
The first step is to decide what you're going to produce. Do some market research and see which products are selling well and where there may be a market gap. You should keep an eye out for products that are more affordable to manufacture or offer a significant markup and strong profits. Next, you'll need to rent or purchase a manufacturing facility, preferably in an out-of-the-way location to keep costs low. Once you start making your products, you'll need to have them tested and certified and acquire all the necessary licenses and permits.
Finally, you'll be ready to launch a marketing campaign that, with a bit of luck, should start bringing in orders and put you back in the black.
7. Meal Prep
People are busy these days, which is why meal prep is one of the fastest growing US industries. If you're good in the kitchen and would like to share your tasty creations with the world, you should think about getting into meal prep.
It doesn't cost a great deal of money, because you can start the business from home. You could offer on-demand dishes for people just looking for a healthy dinner they can pop in the oven. You could offer goal-oriented meal plans for people with dietary concerns and limitations. Or you could offer fully prepared meals, such as sandwiches and burritos, that people can store and eat whenever they choose. Or you could get really ambitious and offer all of the above!
The key, of course, will be creating affordable, healthy dishes that appeal to your local market, and building a great website and app. If you can do that, you'll be well on your way to meal prep success.
8. Recruiting Agency
If you're an entrepreneur, you know just how tricky hiring can be. You'll think you've found the perfect new staffer, but within a few weeks he's made every mistake in the book. That's why recruiting services are so valuable, and why employee and executive recruitment is a growing multi-billion-dollar industry. Few businesses have the time and resources to conduct a thorough search, do the proper vetting and narrow down the list of candidates. And that's where you and your recruiting business come in.
Getting started is relatively simple. You'll need to be good at understanding what people want and how they'll respond in certain situations, and it helps if you have significant experience and a sizable rolodex in a certain field. But even without that, you can reach out to your own network and take a wide variety of recruiting classes online. With some serious study and determination, you could soon be recruiting executives for Fortune 500 companies.
9. Babysitting
If you think babysitting is just for teenage girls, think again. It's a chance to make good money while making a real difference — helping out families in need and shaping and caring for young minds. It can also be a lot of fun! What could be better than that?
Childcare is a growing industry that offers a variety of opportunities for the entrepreneur. You could babysit in your free time to add another income stream, or you could go full-time and launch a babysitting business that offers all-day care and nannying. Your first step should be to register with your local government as a provider of childcare services, and once that's done nail down your service offerings and prices and start your marketing.
You could reach out to friends, family, acquaintances and work colleagues, making clear your reliability and availability. Once you've gotten a client or two, jump on social media and start hyping your babysitting skills on Instagram, Facebook, Twitter and beyond. You could soon have so many customers you'll have to turn some away! That's the best kind of business problem.
10. Tutoring
Do you have an area of academic expertise? Maybe you're great at math, deeply familiar with science, or obsessed with language and literature. Even if you're not a subject expert, but simply good with children, now's a great time to consider starting a tutoring business and shape young minds.
The industry took a hit during the pandemic, but today many tutors are embracing virtual instruction and tutoring is expected to see steady growth in the years ahead. As a result, you're now able to run a tutoring business almost entirely from home, all while helping children to learn and excel and making a good living.
Starting a tutoring business is not terribly complicated. If you have teaching experience or some proof of your expertise, you mainly need a good computer and you can start offering your services on a variety of online platforms, like ClubZ or eTutorWorld. With a bit of marketing on social media, you should be able to attract a few clients and start building your tutoring empire.
11. Seminar Organization and Production
Starting your own seminar business can be a great way to share your knowledge with other people and make some money while you're at it. Training expenditures in the US are expected to increase now that the pandemic is winding down. The market saw significant growth in the years prior to the pandemic, but declined as companies slashed their budgets. It is still a huge market, with more than roughly $80 billion in revenue in 2020.
Starting a seminar business is relatively easy if you already have an area of expertise. For example, if you are a fitness expert, you can create an event where people learn how to get in shape through advice on nutrition and exercise. You can also do a webinar if your topic does not require face-to-face training.
Most of the seminars outsourced by American companies involve content creation, learning management system hosting, and instruction and facilitation. You'll be up against some tough competition, so you should have the patience and perseverance to march toward success.
12. Lip Gloss Line
With over $18 billion in annual sales, the cosmetics industry is big and seeing strong growth. If you're into makeup and style accessories, lip gloss could be the right venture for you. You could work from home and help women everywhere look good while grabbing a slice of this massive market.
The first step is to choose products that fit your niche. Maybe you'd like to target a younger market with glitter-filled or fruit-flavored lip gloss? Or you might prefer a more established demographic and choose sleeker, more subtle glosses. Next you'll need to buy all the necessary materials and gloss-making equipment and brush up on your skills, possibly with a few free online courses. One key hurdle will be gaining FDA approval, which is generally required for cosmetics and may include lab testing.
But with FDA approval, you'll be able to market your stunning lipgloss to a huge market, possibly on Etsy or Amazon, and could see steady sales almost from Day One.
13. Bakery
Who doesn't love fresh, homemade baked goods? If you often find yourself elbow-deep in flour, now's a great time to take the next step and become an entrepreneur. Despite the anti-carbs trend, the US baking industry has been growing for years and is now worth more than $12 billion. You could open your own bakery, or start a home-based baking business, and share your delicious creations with the world while making a good living.
But starting a baking business can be tricky, and there are several hurdles to jump before you can start. You'll need to nail down a handful of fantastic items that will keep people coming back. You'll need to outfit your kitchen, or new bakery, with the right equipment and ingredients. And of course you'll also need to pass health checks and government licensing requirements for food businesses.
After that, you'll just need to start marketing your tasty treats and, with a bit of luck, you'll soon have too many orders to fill!
14. Commercial Cleaning
Living and working in a clean environment is good for mental health, but many Americans are too busy to clean their homes and offices. That's why starting a commercial cleaning business is an excellent choice. The US cleaning services industry is set to grow 10% annually for the next five years. The industry currently employs nearly two million people. More jobs are expected to be created because of the increase in demand, particularly among the single-person households.
When starting a commercial cleaning business, it is important to differentiate yourself from the competition. You can do this by offering eco-friendly services with the use of green cleaning products, tools, and techniques. Instead of chemicals, you can use baking soda, vinegar, and lemons. Green techniques also include reusing old toothbrushes and plastic bottles and upcycling magazines as brushes.
You'll want to make sure your business is legally compliant before you start accepting clients. If you plan carefully, your commercial cleaning business can provide a sweet income.
15. Gym
As the US economy recovers from the pandemic, gyms and fitness centers are bouncing back big-time. The gym, health and fitness industry is poised for modest growth after earning more than $36 billion in 2022. Starting your own gym business can be profitable and rewarding.
Setting up a gym can be a breeze if you're motivated and have a clear vision. You should invest in exercise equipment, choose a location that is accessible to potential customers, and secure the necessary permits and certifications. One option is to get a franchise or buy an existing fitness center.
You will also want to identify a target market. An increasing number of younger people want to get fit, so you might want to direct your advertising toward this demographic. But don't forget older fitness buffs, as their numbers are also increasing.
16. Business Coaching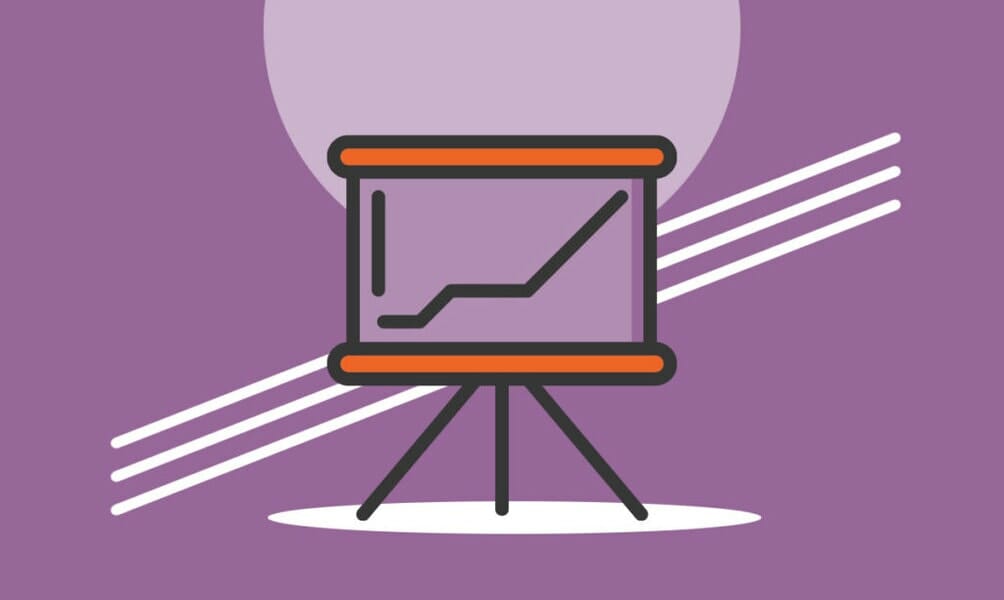 Not long ago, there were only a handful of coaching firms in the United States. Today there are more than 2,200 and the coaching industry is worth more than $11 billion and still seeing strong growth. Americans have learned to appreciate the value of good insight and planning, particularly when it comes to major decisions involving their finances, career, health and personal matters.
If you have expertise in any of these areas, you could start your own coaching business and help people lead more fulfilling lives while grabbing a slice of this fast-growing market. It's easy to get started. You just need a reliable computer, some relevant experience and a strong marketing campaign, highlighting your skills on social media and beyond.
The challenge will be attracting and maintaining clients, so you'll need to find a way to stand out from the coaching crowd and prove your worth. A great website will surely help.
17. Stock Trading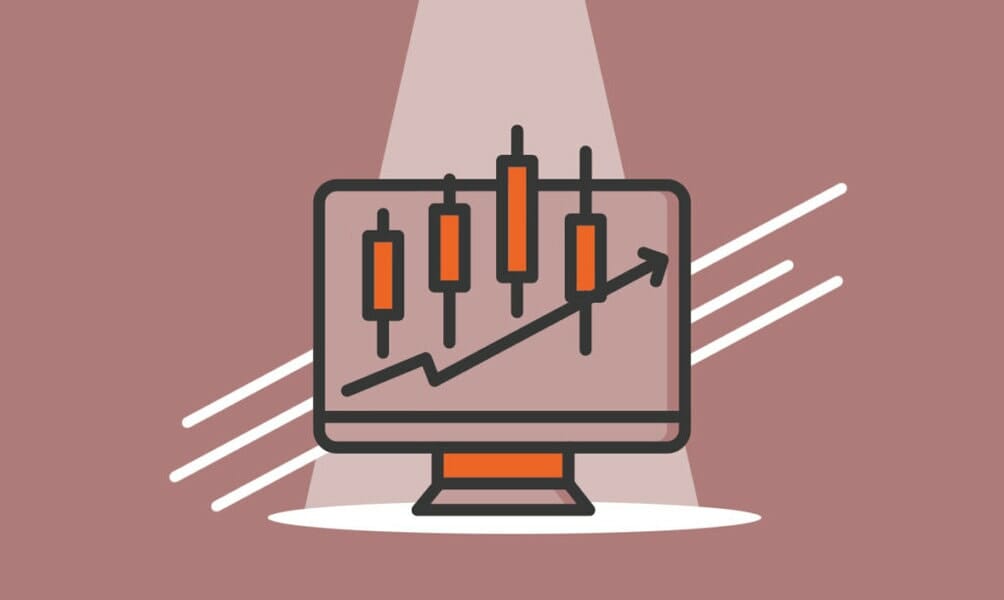 If you've been dealing in securities, you might consider starting a stock trading business. Coming from a volatile year because of the coronavirus pandemic, the stock market made modest returns in 2022 and is expected to continue growing in the coming years. More than 40,000 jobs for securities, commodities and financial services sales agents are expected to be created per year through 2030.
The first step in starting a stock trading business is to secure a license and become a member of a stock exchange. You can start small and trade from home. It's important to make a business plan and come up with ways to differentiate yourself from other agencies to attract clients and investors. It's wise to offer a diversified portfolio, research the market, monitor corporate developments likely to affect the stock market, and brace for wild swings that could result in losses.
18. Rental Property
Are you interested in real estate? If so, you're probably well aware that the pandemic, even as it cratered other industries, spurred record-setting growth in US real estate, with prices and sales as high as they've been this century. The market has cooled slightly lately, but it's still a great time to get in on the action — and one good way to do so is by starting your own rental property business.
The concept is easy. Just buy a multi-unit property or residential complex and start making a steady income from renters, in addition to property appreciation and tax benefits. Of course you'll need a significant investment to get started, but you also need to break some eggs to make an omelet.
But you will of course need to decide what type of rental property you want to invest in. Are you interested in buying and managing properties yourself, or would you prefer to invest in a property management company? Next, research the market and find out the price range for your area. Be sure not to overspend early on. Get started, get a feel for the industry, and then start thinking about bigger bets.