Back to Business Ideas Categories
18 Best Business Ideas in New Jersey
Written by: Esther Strauss
Esther is a business strategist with over 20 years of experience as an entrepreneur, executive, educator, and management advisor.
Edited by: David Lepeska
David has been writing and learning about business, finance and globalization for a quarter-century, starting with a small New York consulting firm in the 1990s.
Updated on April 29, 2023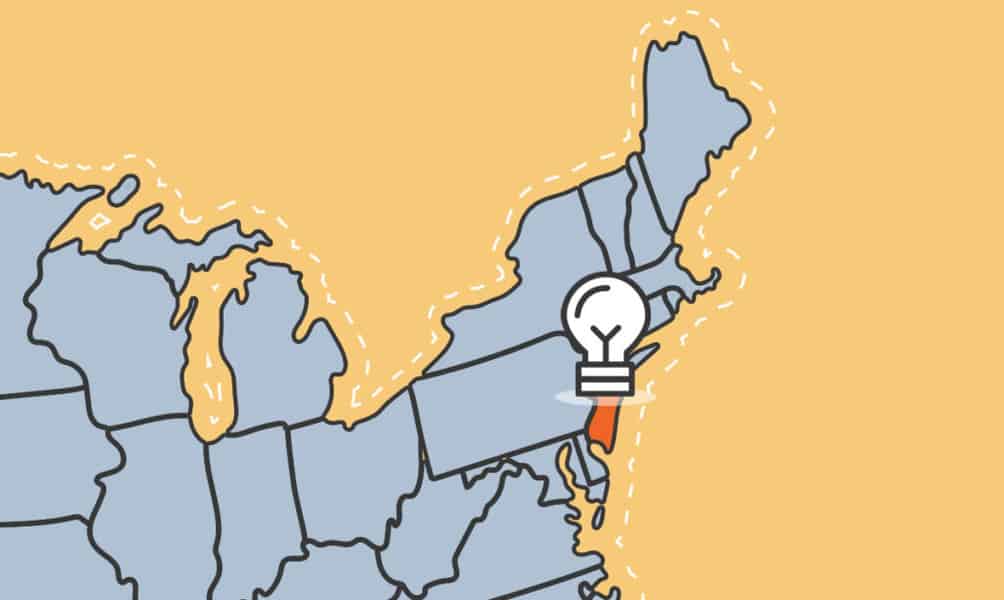 18 Best Business Ideas in New Jersey
Real Estate
Graphic Design
Manufacturing
Health Care
Wholesale
Internet Service Provider
Beef Jerky Business
Pizza Shop
Car Wash
Arcade Business
HVAC Business
Hair Salon
Interior Design
Credit Repair
Window Tinting
Catering
3D Printing
Tax Preparer
New Jersey is one of the smaller US states, yet it's also the most densely populated and home to nearly 9,000 manufacturing companies. Its economic growth is driven by the pharmaceutical and life sciences industries, as well as financial services and manufacturing.
If you're looking to set up a business in New Jersey, you could get into car washing, window tinting, 3D printing, tax preparation, or catering. That's just the tip of the iceberg. Check out our list of excellent New Jersey business ideas to find your inspiration!
1. Real Estate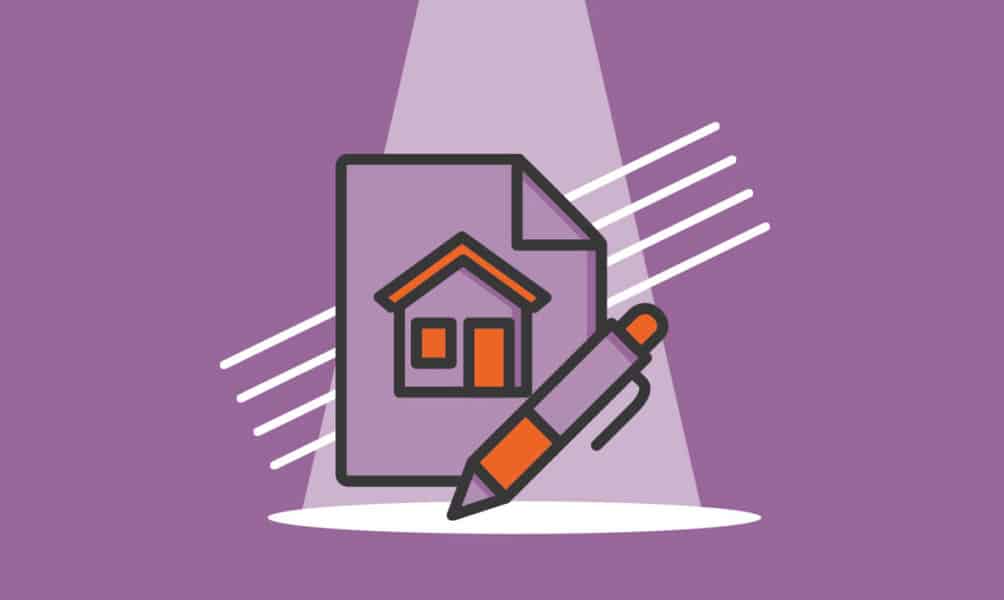 The US real estate market has been booming in recent years and is now worth nearly $400 billion and expecting further growth in the years ahead. As an entrepreneur, you're probably on the look-out for new opportunities. Right now, with sales totals and home prices at record highs, real estate ranks among the most promising markets. And best of all, you'll be helping families settle down and build homes and communities.
Of course, starting a real estate business isn't as easy as getting out of bed. You'll need to educate yourself about the market and obtain a real estate agent's license. You'll need to familiarize yourself with the relevant online tools, stay updated on market trends, and find a local broker to partner with. Finally, set up a website and market your skills to stand out in a crowded marketplace.
All that done, you'll be ready to start building your real estate empire.
2. Graphic Design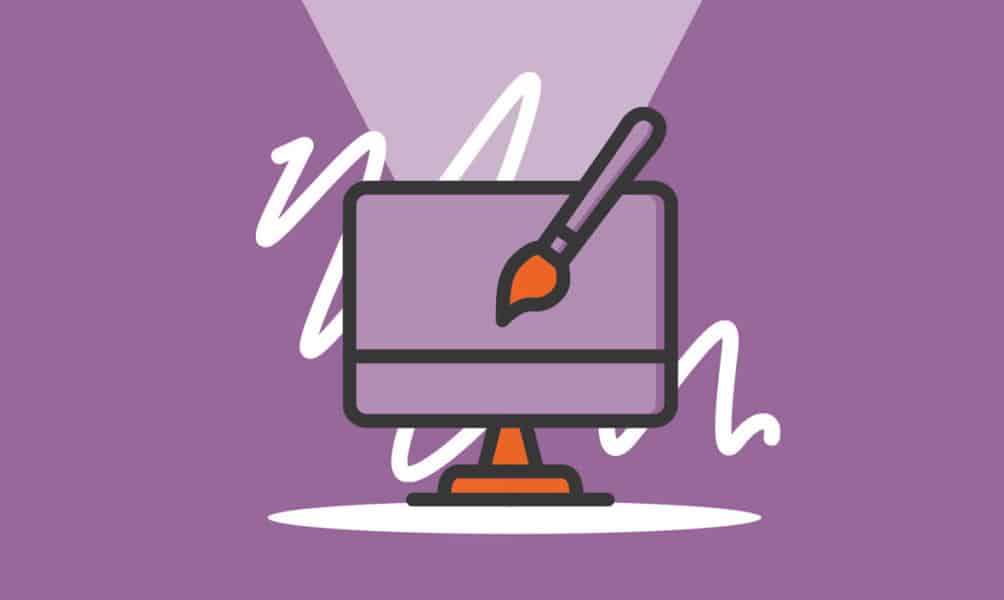 Strong graphic design is a crucial element of nearly every business's branding and marketing, which is why it's always in great demand. After years of steady growth, the US graphic design industry is worth nearly $14 billion and offers real opportunity for the bold entrepreneur. You could start your own graphic design business from home and work with clients around the world, generating good money and turning your passion into a successful career.
You will, however, need to have a strong creative streak and some skill with design software and tools. If you don't have a related degree, you could brush up on your graphic design with courses at an online platform like Udemy. Next, it's a good idea to research the market, see what sort of graphic design is trending, and keep an eye out for a market gap that might fit your skillset.
Understanding and clarifying what you will offer, which businesses you are targeting and how you'll stand out from the competition will be crucial elements to your success.
3. Manufacturing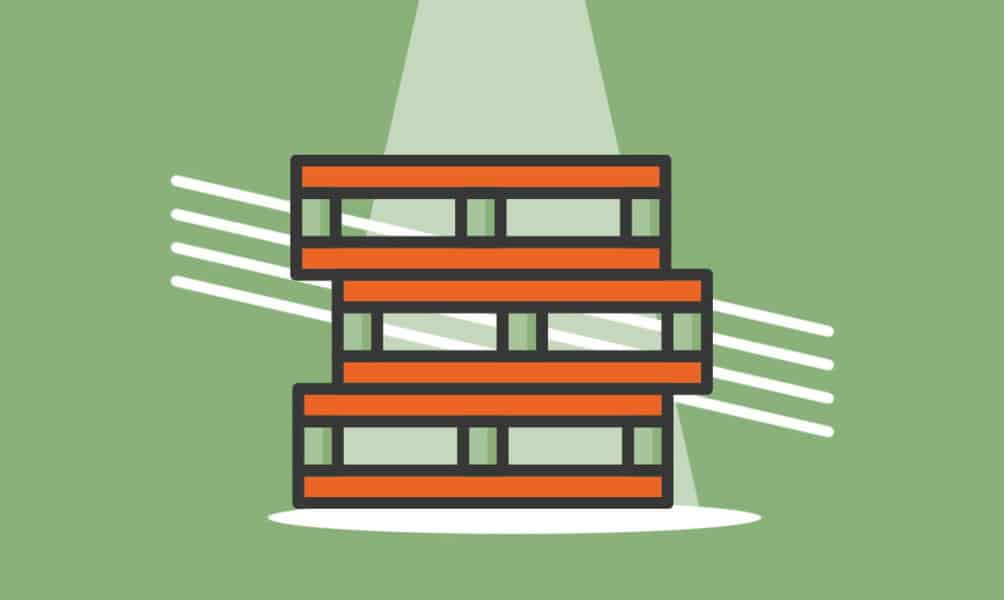 A great deal of manufacturing has moved overseas in recent decades, but US manufacturing is still an $8 billion industry that has seen steady growth in recent years. Manufacturing businesses can be extremely profitable, but they also require a lot of planning and hard work.
The first step is to decide what you're going to produce. Do some market research and see which products are selling well and where there may be a market gap. You should keep an eye out for products that are more affordable to manufacture or offer a significant markup. Next, rent or purchase a manufacturing facility, preferably in an out-of-the-way location to keep costs low. Once you start making products, you'll need to have them certified and acquire all the necessary licenses and permits.
Finally, you'll be ready to launch a marketing campaign that, with a bit of luck, should start bringing in orders and put you back in the black.
4. Health Care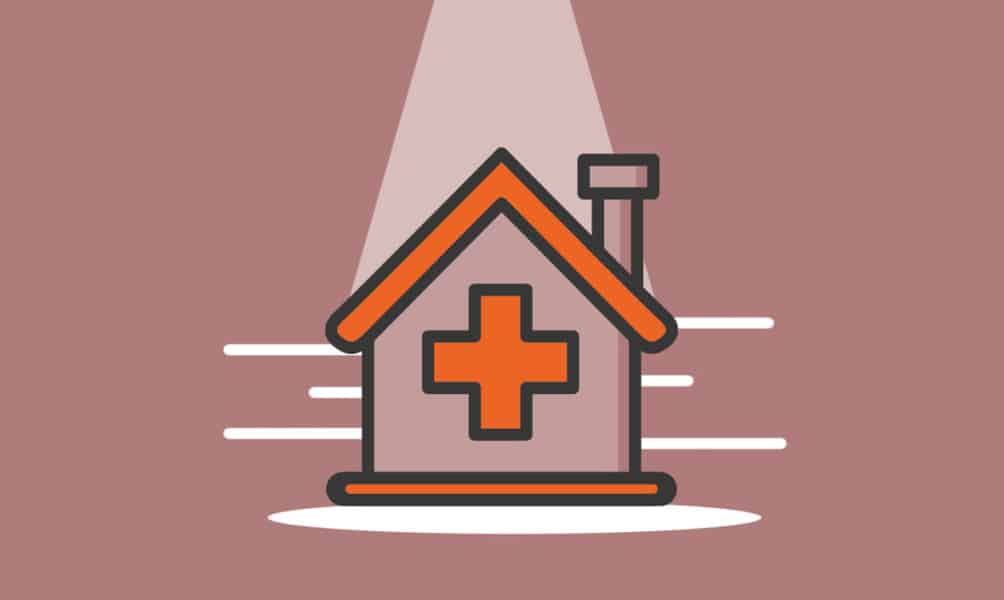 Thinking of setting up a health care business? You're on the right track. By 2030, the number of US adults age 65 and up will exceed 60 million. This means increased health care spending. Which segments are booming, you might ask. Profits are growing fastest in med-tech and health care information technology (IT).
So what are you waiting for? Now's the time to start a health care business. Take the first step by finding a niche that you can focus on. Make sure you have the necessary permits and licenses, whether you're thinking of starting a medical practice, home health care company, or something else entirely. You'll also need to decide on a value proposition that will set you apart from the competition and make it easier for you to promote your business.
5. Wholesale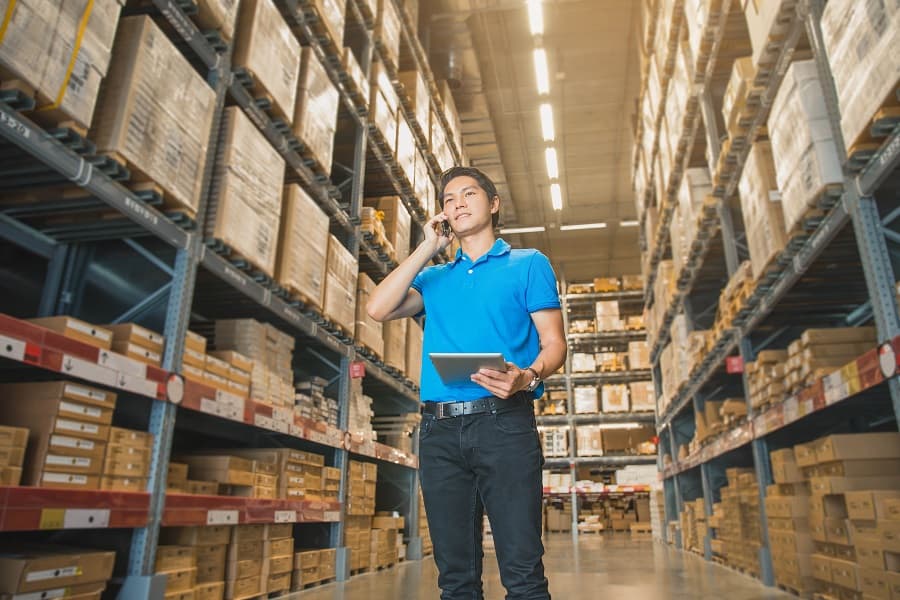 Wholesale is all about the advantages of scale: prices are lower because the purchases are in bulk, vast amounts of tomatoes, cement mix, shoes, or whatever it may be. If you're good at scaling up and making sales, you might want to consider wholesale, because the industry is expected to continue its steady growth in the years ahead.
Getting started will require a significant investment, because all of that inventory is not going to suddenly appear out of nowhere, and you'll need a place to keep it. Fortunately, unlike retail, a wholesale business doesn't have to worry about finding an area with heavy traffic. Instead, the main concern is space. Once you've got your goods and a warehouse, you'll need to obtain all the necessary licenses, then start reaching out to local businesses that might be interested in your goods.
Keep in mind that this is a big and growing industry, which means you're going to face stiff competition from established firms and other new entrants. You'll likely need to work hard, and smart, to succeed.
6. Internet Service Provider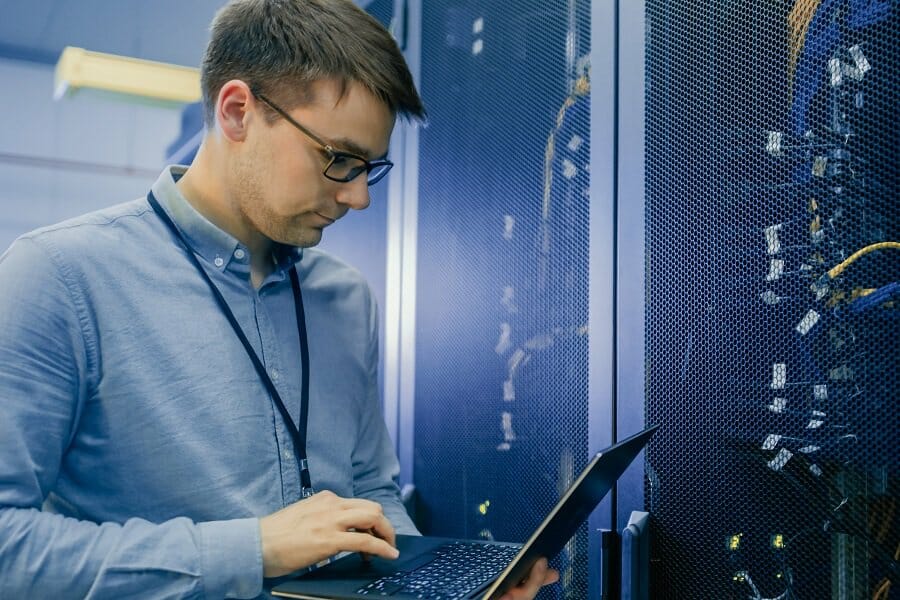 With the world's digital transformation, the internet has become an essential service. Globally, internet service providers earned about $450 billion in 2020. The market is still growing and there are plenty of opportunities even for new players, so you might want to start setting up an internet service provider business now.
Whether you are looking to start small or compete with the giants, you will need to install servers, cable lines and other equipment. It's a good idea to do research and find answers to frequently asked questions like, how much investment do you need, how will you raise funds, what are the legal and technical issues, and how to find customers.
Some people do not think that the internet is something they can make money from because it is too easy for people to switch between networks. But if you know how to position your products and services correctly, then it will be much easier for people to stick with you.
7. Beef Jerky Business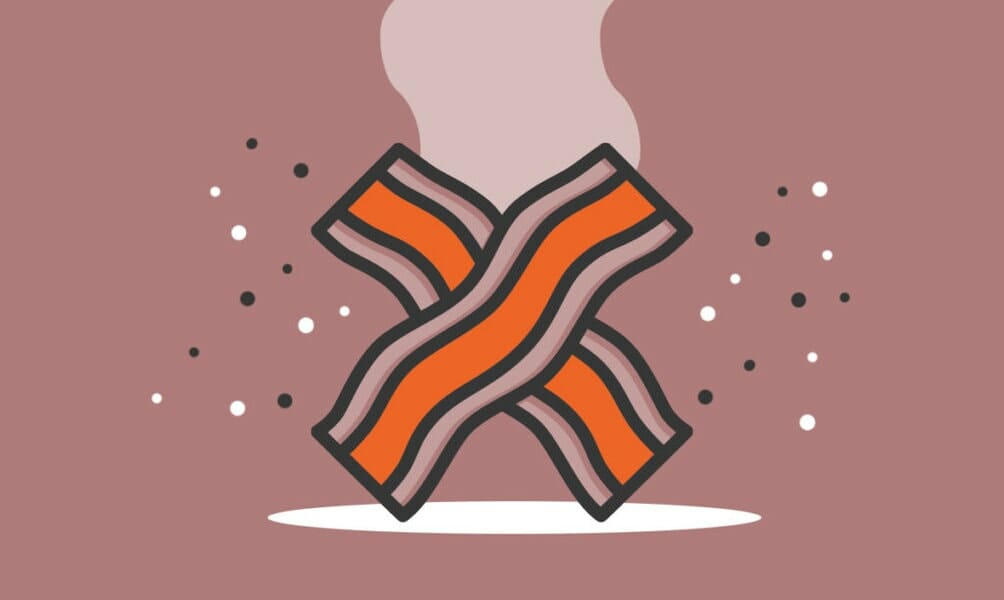 Around 160 million Americans consume meat products like beef jerky regularly. It's no surprise, then, that the beef jerky industry is worth billions and still growing. If you're looking for a business venture, why not consider beef jerky? This is a great idea for anyone with an interest in food. You can't go wrong with beef jerky, which contributes more than half of the total revenues from jerky snacks.
Jerky is a highly popular low fat, high protein snack that started as a form of preserving meat many centuries ago. These days, it's available in assorted flavors such as barbecue, teriyaki, and more. You can choose to make some of the existing flavors, or innovate and develop new flavors to create your own niche market.
Before you start preparing your jerky, it's important to find out your state's regulations. You can choose to set up a shop or start marketing your products online to save on overhead costs. Finding customers will be crucial, and shouldn't take much effort once you establish your brand.
8. Pizza Shop
If you're like most people, pizza is one of your favorite foods. You can either go to the nearest pizza restaurant or just pick up your phone and order. Better yet, you can fix one yourself, get creative with your toppings, and even start a business. In the US, the pizza industry is worth nearly $54 billion and growing, so right now is a good time to take a bite of this mouthwatering pie.
But first you'll need to learn the basics of starting a pizza business, from licensing and permits to branding and marketing. It's also important to study the competition — find out how many restaurants are already doing business in the area, what kind of pizza they're making, and how they're promoting their brand. Choosing the right location is critical. You have to be where your target market is. Once you hurdle these, you'll be well on your way to success!
9. Car Wash
Some people REALLY love their cars, and need to keep them looking beautiful in and out. That's why the US is home to nearly 17,000 car washes and a growing $28 billion industry. With a decent-sized investment, you could start your own car wash business and make countless car owners beam with pride while making a good living.
One crucial element will be location, as few people drive out of their way for a good car wash. So it's important to find a location with ample space, steady vehicular traffic and easy access. Near malls and shopping centers, or alongside highway rest stops, are among the stronger options. Once you've nailed that down, you'll need to invest in top-of-the-line car washing machines and fine-tune your knowledge of car detailing. Soon enough, you'll be washing your way straight to the bank!
10. Arcade Business
An arcade business is a great way to have fun and make money. The market is set to bounce back from a pandemic-induced slump as the revenge spending phenomenon takes consumers to the arcades and malls to splurge after months cooped up in quarantine. The broader arcade, food and entertainment industry in the US made $3 billion in 2022. If you're thinking about starting an arcade business, now would be a good time to put your plans into action.
You'll need to invest in the coin-operated machines, so make sure you have the financial resources. Arcade games include video games, pinball machines, and more. You'll also need to find out the permit and license requirements. The key to success for this business is location, so you'll need to find an area with high foot traffic. Most arcade games are placed in restaurants, bars and shopping arcades. Make sure you offer the latest and popular games to attract customers.
11. HVAC Business
There's a very good reason the US heating, ventilation and cooling (HVAC) industry is worth more than $120 billion: because we all need to heat our homes, and many of us rely on air conditioning as well, and these massive, complex appliances often break down. It's no surprise that heating and cooling businesses rank among the 20 most common small businesses in America.
If you're handy with tools, you could start your own HVAC business and help people live more comfortably while making a good living. Even if you're not an HVAC technician, there are countless classes out there and you could get certified in a matter of weeks.
But you should know that the industry is extremely competitive, which means drawing clients and building a reputation will take hard work and dedication. But with the right tools and resources, not to mention the relevant licenses and permits, you can make your dream of running a successful heating and cooling business a reality.
12. Hair Salon
Hair is big business, worth more than $46 billion in the US alone. More importantly, it's set to grow nearly 40% by 2027, which means there's no shortage of opportunity for bold and talented entrepreneurs. If you're good with hair and have a strong sense of style, you could start your own salon and help people look better and feel more confident while making a good living.
It can be a very rewarding experience, but it's not without challenges. Assuming you don't plan to be a mobile salon and make house calls, your first order of business will be to find a great space, preferably in a location with good traffic. Next, build it out in a way that suits your personal style and provides a comfortable place for clientele. Finally, choose your products and services — will you offer only styling, or also shampooing and dying? Maybe you'll want to offer added services like nails and head massages.
Once you've decided all that and gotten your licenses and permits, you'll just need to do some strong marketing across social media and in your area to get those first customers coming through the door.
13. Interior Design
Who doesn't want their home to be as welcoming and comfortable as possible? Especially in this pandemic era, it's no surprise that the US $17 billion interior design industry is seeing strong and steady growth. Now is a great time to start your own interior design business and help people feel more at ease in their own home. It doesn't require much investment and you can run your business from home, when you're not off visiting clients, that is.
Of course, it won't be as easy as snapping your fingers. It helps to have a degree if you want to become an interior designer, but it's not absolutely required. What is needed is a strong sense of style and a feel for feng shui. Beyond that, you'll need some good design software and a professional-looking website. You'll also need a savvy marketing campaign — maybe focused on TikTok and Instagram? — to stand out in an increasingly competitive market.
If you're able to entice just a few clients and do a fantastic job with their spaces, soon enough, everybody will be telling you, "Mi casa es su casa".
14. Credit Repair
Do you know that more than half of all Americans have less than stellar credit? You could help some of them get back on their financial feet with your own credit repair business. This is a growing, multi-billion-dollar industry with lots of potential. It will, however, take some work to get started and attract clients.
The first step is becoming an expert on bad credit and how to repair it by boosting credit scores. You'll need surety bonds, to guarantee your relationships with clients, and you'll need to get friendly with lenders and creditors, with whom you'll regularly work. After that, you'll just have to find some clients in underserved markets, help them improve their credit and watch the money start rolling in.
15. Window Tinting
If you're thinking about starting a window tinting business, you're in luck. Window tinting is a lucrative and growing industry, and there's plenty of room for new businesses. Window tinting refers to the process of applying window film in order to darken the window.
The global window film market is projected to reach nearly $3 billion by 2027. Window films are among the top automotive aftermarket products because these diminish the effect of bright sunlight and heat. These are also widely used to make homes and buildings energy efficient.
In order to succeed as a window tinting business, it helps to have a basic understanding of the industry and be familiar with the applicable laws and regulations, which vary from state to state. It can get confusing for clients who have to travel across the country, so it's important to be prepared to properly advise them. If you have the skills and the passion, you'll have a great shot at success.
16. Catering
Do you have great culinary skills? Now is a great time to start a catering business. The industry is seeing strong growth as the pandemic recedes and more and more people plan major events, like weddings and corporate affairs.
The crucial first step will be nailing down an initial menu. Do you favor traditional American dishes? Are you obsessed with Italian? Or maybe Mexican, Thai or Middle Eastern food is more your thing. Once you decide, fill out the menu with appetizer options, second courses, soups and salads, and a selection of entrees and desserts. And don't forget Americans' dietary issues — be sure to include low-fat, gluten-free, vegetarian and vegan options.
Next you'll want to nail down your product offerings. For example, some caterers today are providing box lunches for in-office events. You should also consider embracing technology, as today's top event planners often use apps to book the best caterers. Lastly, it's crucial that you acquire all the necessary licenses and permits, as food businesses are strictly regulated.
Now you're ready to get in the kitchen and start making a lot of smiling faces, and a lot of money.
17. 3D Printing
So you've decided to start a 3D printing business. That's great! Strong demand is driving the rapid growth of the global 3D printing market, which was estimated at $16 billion in 2021. The market is expected to grow 24% per year through 2028 due to increased demand for prototypes, models and artistic designs in various industries like aerospace, automotive, health care and more.
You will need to understand the regulations and legal issues affecting the industry. For example, the use of 3D printers is not regulated but the medical products that are produced through 3D printing are regulated by the FDA. A license is also needed for 3D printers that are used to make weapons. If a design used to create a 3D model is covered by intellectual property rights, printing the model would infringe those rights. You'll also need to make a hefty investment upfront to get your business up and running, but the benefits could be immense.
18. Tax Preparer
Taxes are inevitable, which is why the tax prep industry has seen slow but steady growth for years and is expected to continue to do strong business in the years ahead. If you're a licensed accountant or enrolled agent, you could easily start your own tax preparer business. But even if you're not, many US states, including New Jersey, still do not require licensing for tax preparers. Just be sure to check with the state government before you get started.
Beyond that, you will need to get a PTIN, or Preparer Tax Identification Number, which the IRS requires all tax preparers to have. You'll also need to register your business and start offering your services online. Once you get that first client or two and provide excellent service, you'll start seeing referrals and be well on your way to success.