Back to Business Ideas Categories
17 Best Business Ideas In Georgia
Written by: Esther Strauss
Esther is a business strategist with over 20 years of experience as an entrepreneur, executive, educator, and management advisor.
Edited by: David Lepeska
David has been writing and learning about business, finance and globalization for a quarter-century, starting with a small New York consulting firm in the 1990s.
Updated on September 13, 2023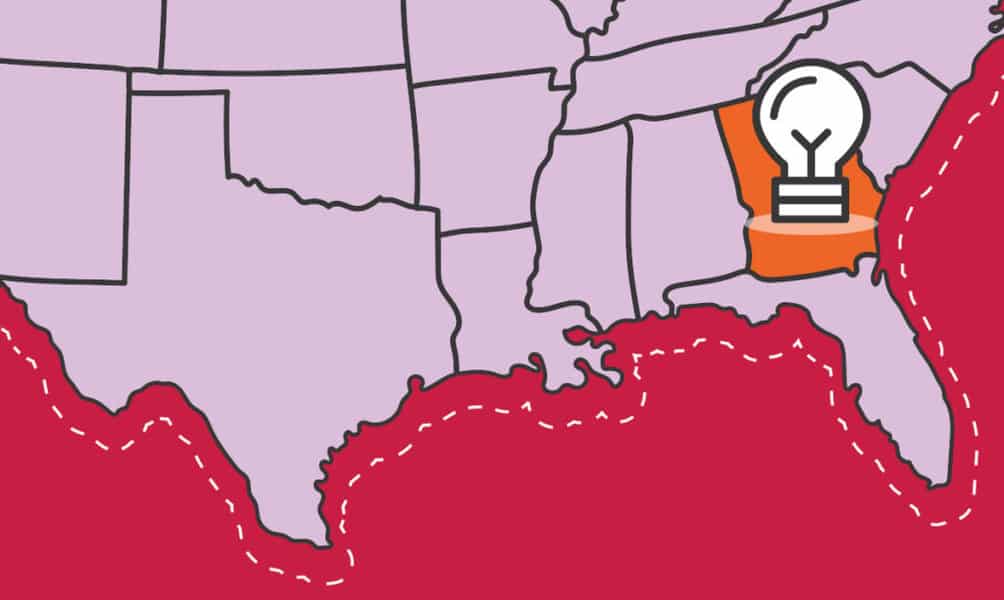 17 Best Business Ideas In Georgia
Rental Property
Internet Service Provider
Manufacturing
Graphic Design
Wholesale
Coffee Shop
Tourism Agency
Farm
Business Consulting
Nursing Business
Wellness Center
Drug Testing
Restaurant
Mobile Bartending Service
Dry Cleaning
Fitness Club
Real Estate
As more investments poured into Georgia with the reopening of its economy, more jobs were created. Known as the Peach State, Georgia is expected to post strong growth and surpass its pre-pandemic performance by the end of 2022. That means now is the perfect time to start your business!
Businesses that have the potential to succeed in this state include nursing, wellness, and fitness, as well as a coffee shop, bar, or restaurant. Check out our list of brilliant Georgia business ideas and choose the one that works best for you.
1. Rental Property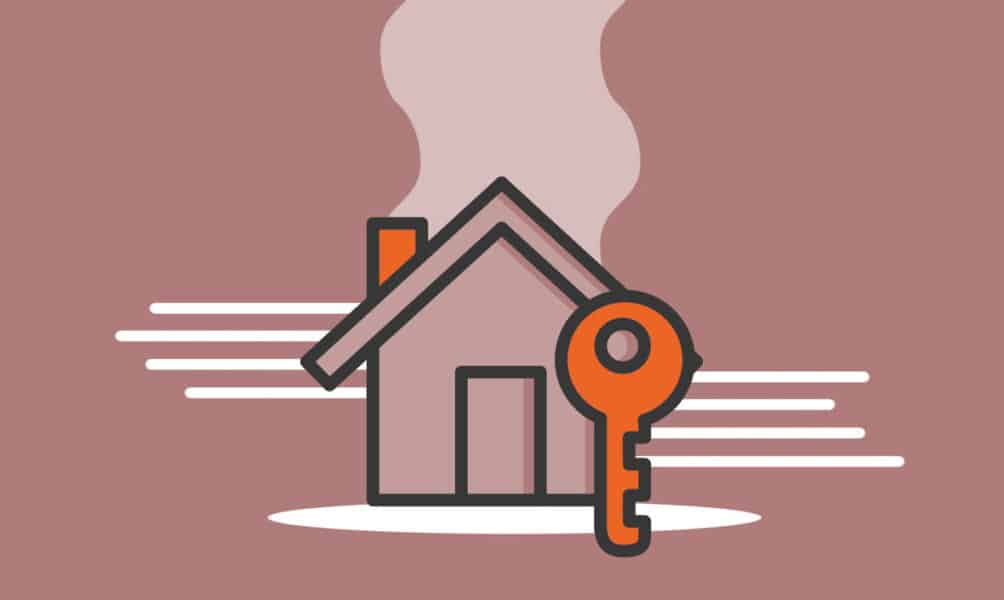 Are you interested in real estate? If so, you're probably well aware that the pandemic, even as it cratered other industries, has spurred record-setting growth in the US real estate market, with prices and sales totals as high as they've been this century. The market has cooled down slightly lately, but it's still a great time to get in on the action — and one good way to do so is by starting your own rental property business.
The concept is easy. You simply buy a multi-unit property, or a larger residential complex, and start making a steady income from renters, in addition to property appreciation and tax benefits. Of course you'll need a significant investment to get started, but you also need to break some eggs to make an omelet.
But you will of course need to decide what type of rental property you want to invest in. Are you interested in buying and managing properties yourself, or would you prefer to invest in a property management company? Next, research the market and find out the price range for the area where you're looking to buy. Be sure not to overspend early on. Get started, get a feel for the industry in your area, and then start thinking about making bigger bets.
2. Internet Service Provider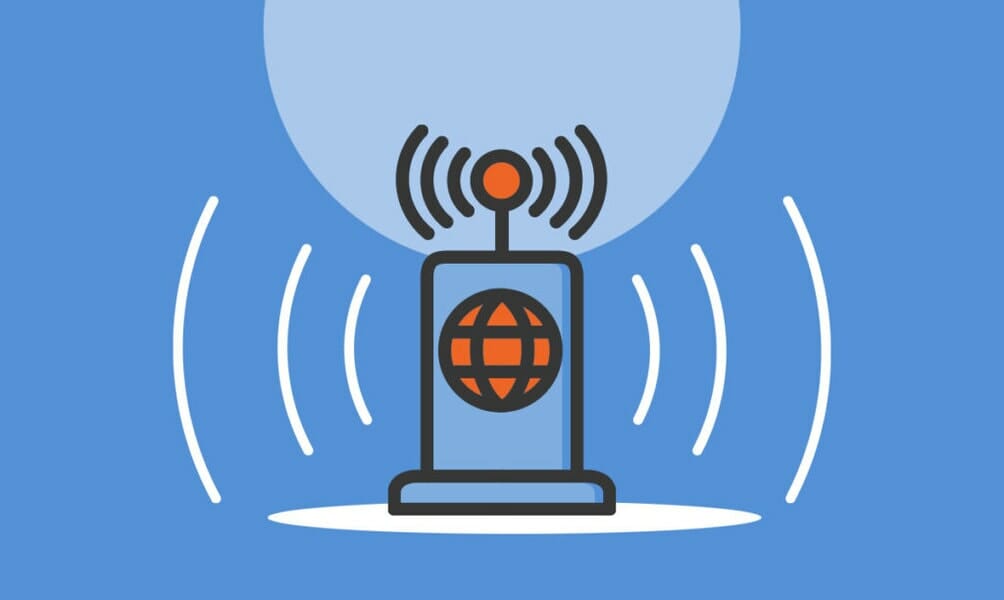 With the world's digital transformation, the internet has become an essential service. Globally, internet service providers earned about $450 billion in 2020. The market is still growing and there are plenty of opportunities even for new players like you, so you might want to start setting up an internet service provider business now.
Whether you are looking to start small or compete with the giants, you will need to install servers, cable lines and other equipment. It's a good idea to do research and find answers to frequently asked questions like, how much investment do you need, how will you raise funds, what are the legal and technical issues, and how to find customers.
Some people do not think that the internet is something they can make money from because it is too easy for people to switch between networks. But if you know how to position your products and services correctly, then it will be much easier for people to stick with you.
3. Manufacturing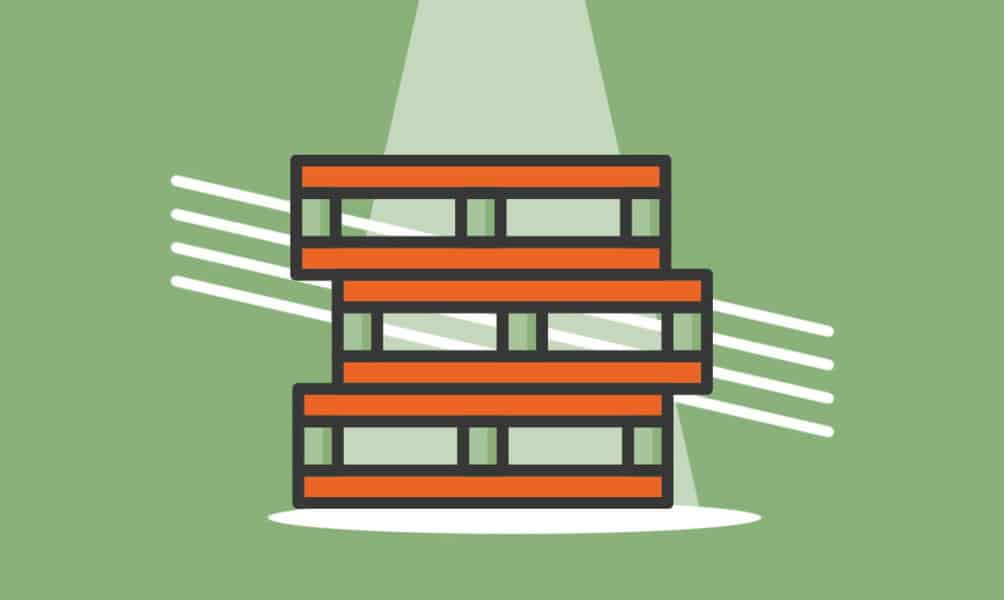 A great deal of manufacturing has moved overseas in recent decades, but US manufacturing is still an $8 billion industry that has seen steady growth in recent years. Manufacturing businesses can be extremely profitable, but they also require a lot of planning and hard work.
The first step is to decide what you're going to produce. Do some market research and see which products are selling well and where there may be a market gap. You should keep an eye out for products that are more affordable to manufacture or offer a significant markup and strong profits. Next, you'll need to rent or purchase a manufacturing facility, preferably in an out-of-the-way location to keep costs low. Once you start making your products, you'll need to have them tested and certified and acquire all the necessary licenses and permits.
Finally, you'll be ready to launch a marketing campaign that, with a bit of luck, should start bringing in orders and put you back in the black.
4. Graphic Design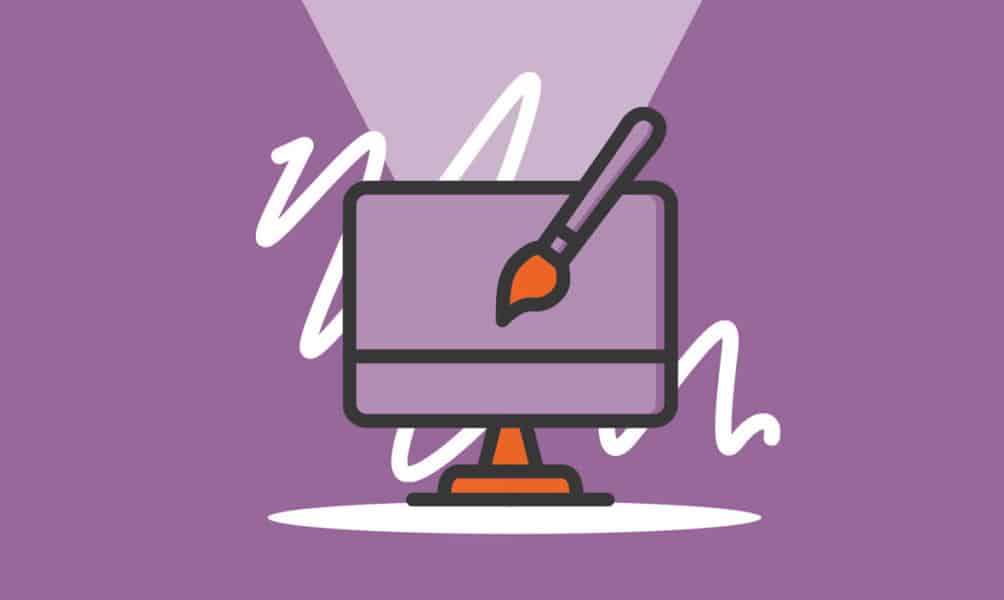 Strong graphic design is a crucial element of nearly every business's branding and marketing strategy, which is why it's always in great demand. After years of steady growth, the US graphic design industry is worth nearly $14 billion and offers real opportunity for the bold entrepreneur. You could start your own graphic design business from home and work with clients around the world, generating good money and turning your creative passion into a successful career.
You will, however, need to have a strong creative streak and some skill and experience with graphic design software and tools. If you don't have a related degree, you could brush up on your graphic design skills by taking courses at an online platform like Udemy. Next, it's a good idea to research the market, see what sort of graphic design is trending lately, and keep an eye out for a market gap that might fit your skillset.
Understanding and clarifying what you will offer, which businesses you are targeting and how you'll stand out from the competition will be crucial elements to your success.
5. Wholesale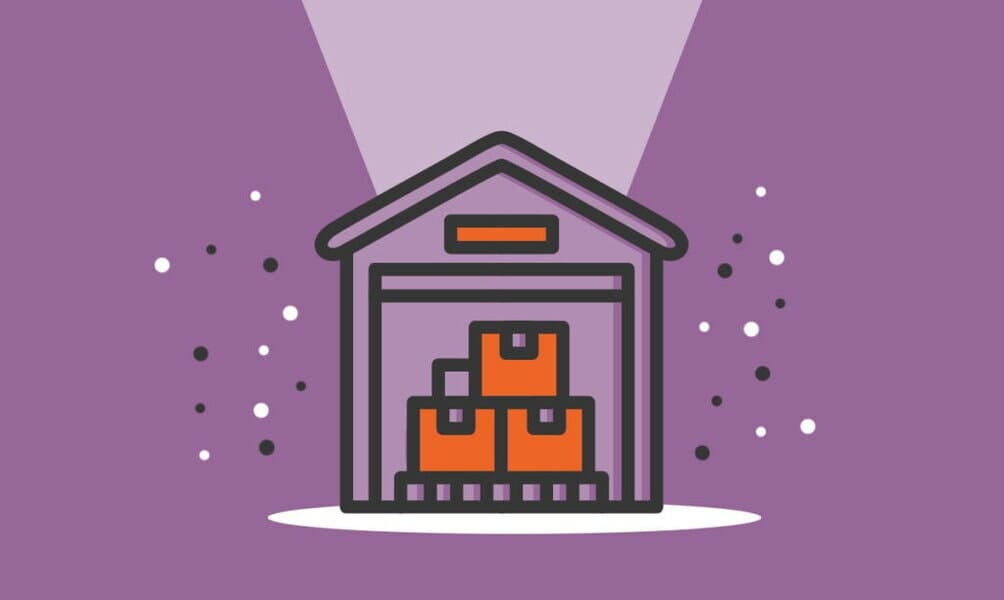 Wholesale is all about the advantages of scale: prices are lower than retail because the purchases are in bulk, vast amounts of tomatoes, cement mix, shoes, or whatever it may be. If you're good at scaling up and making sales, you might want to consider starting a wholesale business, because the industry is expected to continue its steady growth in the years ahead.
Getting started will require a significant investment, because all of that inventory is not going to suddenly appear out of nowhere, and you'll need a place to keep it. Fortunately, unlike retail, a wholesale business doesn't have to worry about finding an area with heavy traffic. Instead, the main concern is space. Once you've got your goods and a warehouse, you'll need to obtain all the necessary licenses, then start reaching out to local businesses that might be interested in your goods.
Keep in mind that this is a big and growing industry, which means you're going to face stiff competition from established firms and other new entrants. You'll likely need to work hard, and smart, to succeed.
6. Coffee Shop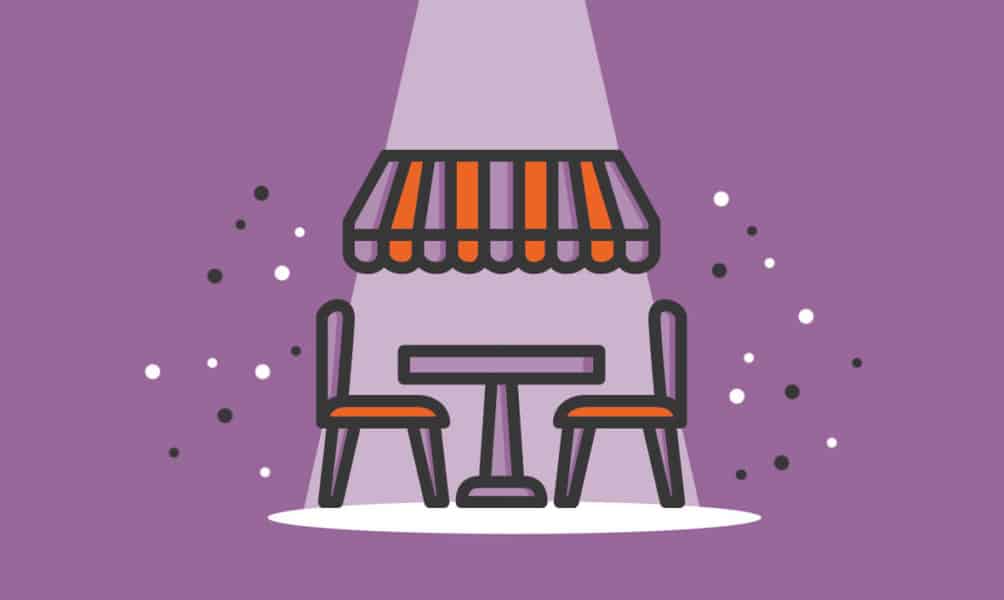 Nearly 200 million Americans drink coffee every day, which is why you'll find a coffee shop or cafe on just about every street. Like many industries, coffee shops took a hit during the pandemic, but now they are on the rebound and set for steady growth in the years ahead. You could take advantage of this trend by starting your own coffee shop and providing a nice pick-me-up to countless people everyday while making a good living.
Of course, opening a coffee shop will take some real work. The best coffee shops offer excellent pastries and other foods, and create a comfortable atmosphere for people to linger and enjoy. So you'll need to make smart choices in terms of your product offerings, furniture and overall design, as well as your location. You'll also want to be careful in choosing your coffee source, to make sure it's eco-friendly and fair trade. But if you're passionate about coffee and have the drive to see your business succeed, it can be an incredibly rewarding and profitable experience.
7. Tourism Agency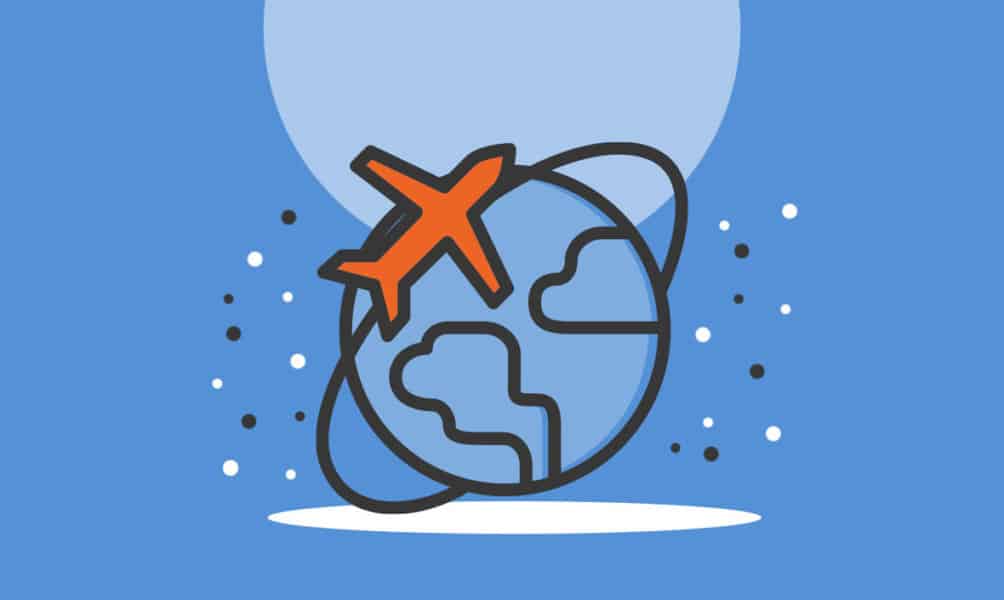 If you're looking to start your own tourism business, you're in luck! The US has reopened its land and air borders to vaccinated tourists. After suffering devastating losses due to the pandemic, the tourism industry is poised for growth. Domestic leisure travel is set to surpass pre-pandemic levels in 2022 as 82% of American travelers are excited to travel in the next 12 months. International inbound travel, on the other hand, is anticipated to increase gradually and fully recover in 2024 or 2025. This is the highest level since the start of the pandemic.
When starting a tourism business, it is important to keep track of the latest travel guidelines so you can properly advise your clients. Besides complying with licensing, insurance and other regulations, you will need to choose your niche market from the get-go. You will also need to be creative and come up with a marketing strategy. You can start by building a strong social media presence to promote your services and attract clients.
8. Farm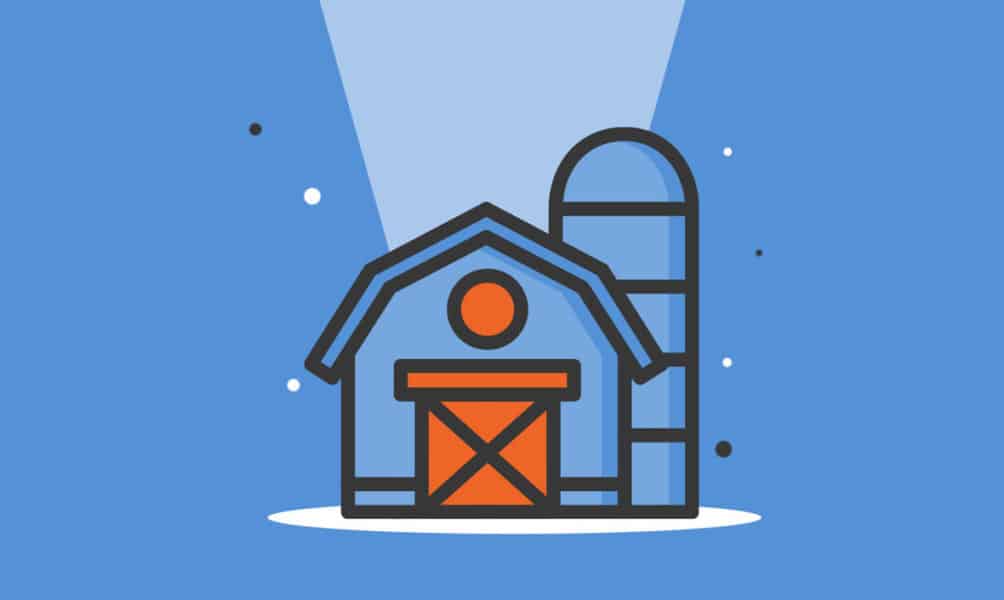 Have you ever dreamed of starting your own farm? Well now is a great time to take the plunge, with countless people leaving cities for the countryside and looking to eat healthier, farm-fresh foods. Farming is a trillion-dollar US industry that offers considerable opportunity for the hard-working entrepreneur.
And there will be hard work. Farming is not as easy as putting on overalls. You'll need to find and purchase the right piece of land. You'll need to choose your crops. Maybe heirloom tomatoes, zucchini and soy beans? Next, work the soil and make sure it's ready for planting, then keep your fields clear of insects and blight. You'll also want to decide on livestock. Will you have chickens, lambs, cows, pigs? There's so much work to do on the farm, but you'll get to work in the great outdoors, providing nourishing foods to your family and community.
9. Business Consulting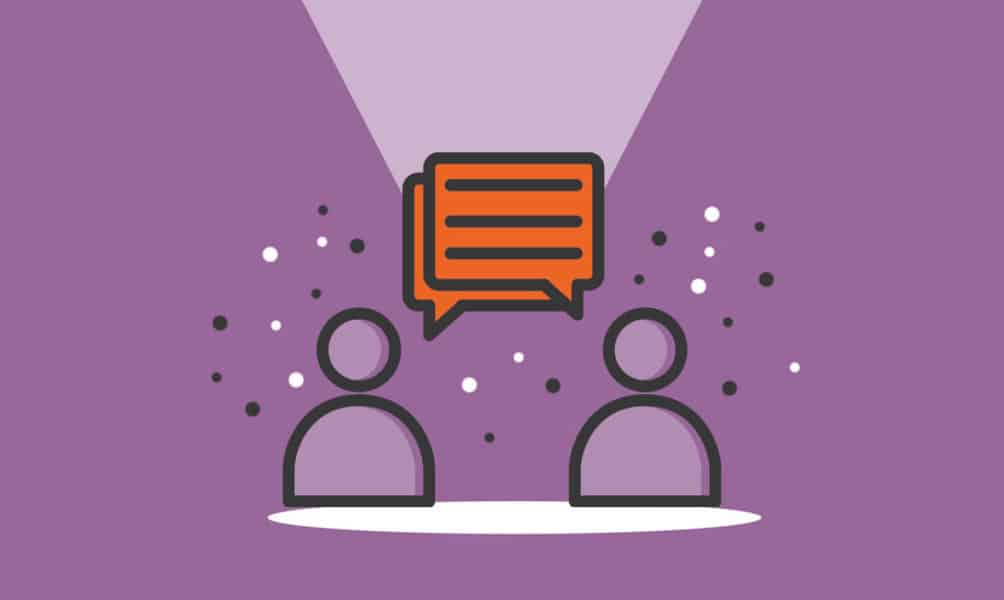 Business is revving back up as the pandemic recedes, and one of the industries best positioned to take advantage is consulting, worth more than $250 billion in the US after strong growth in 2021. If you have an area of expertise — finance and budgeting, technology, operations, or management — you could start your own firm and help businesses improve their efficiency while also making a good living.
Starting a consulting business is difficult, and will require hard work and determination, as well as a decent amount of red tape. Beyond building up a strong network and reliably providing value, a key element of your success will be understanding what sets you and your firm apart and finding ways to promote that message to your target market and deliver on your promise. Accomplish this and you'll soon build a reputation and, with a bit of luck, seven-figure revenues.
10. Nursing Business
The US is expected to hire nearly 200,000 nurses every year through 2030, which means right now is a great time to start a nursing business. Pandemic or no pandemic, nursing is one of the most in-demand services in health care mainly because of an aging population.
Starting a nursing business can be challenging, though. There are a lot of regulations to navigate. You will need a significant investment, if you're planning to put up a nursing home. But a lot of opportunities await those who are willing to put in the work. With the right planning and execution, you can make your nursing business thrive. First, it's important to learn the basics of the nursing industry, find your niche, and decide on the location to get started.
11. Wellness Center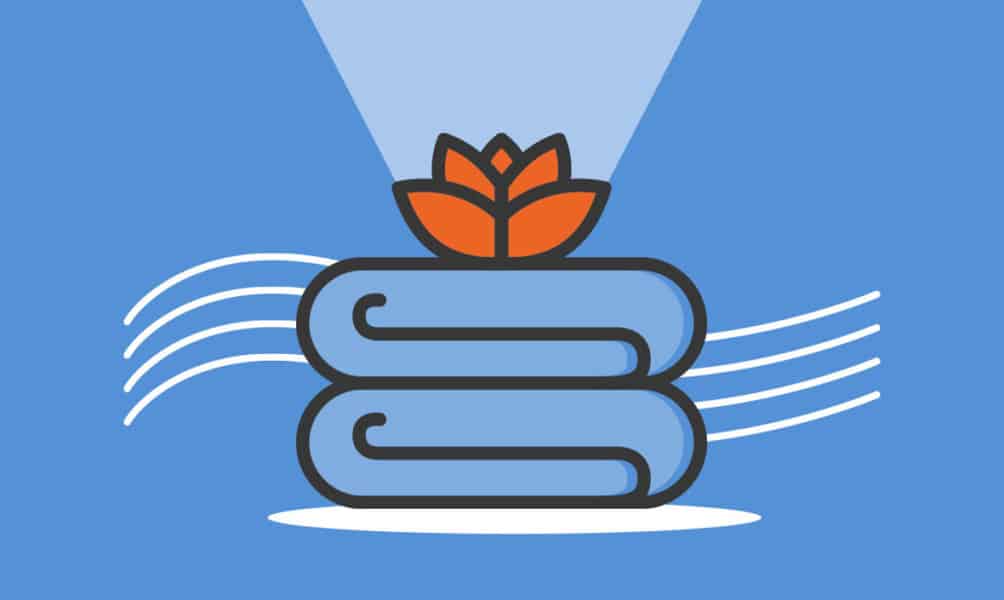 If you have a fervor for health and a desire to positively impact others' well-being, considering a wellness enterprise could be your calling. This sector not only offers personal fulfillment but also significant financial potential. Post-pandemic, projections show the global wellness market expanding by nearly 10% each year, poised to reach around $7 trillion by 2025.
Before diving in, determine your specific area of interest. Do you envision retailing health and wellness products, or perhaps offering specialized services? Are you leaning towards launching a yoga studio or massage therapy center? Maybe a retreat hub or a spa appeals to you? Delve deeper into your research to uncover answers tailored to your unique business vision and remember that customization is key in executing any guidance you receive.
12. Drug Testing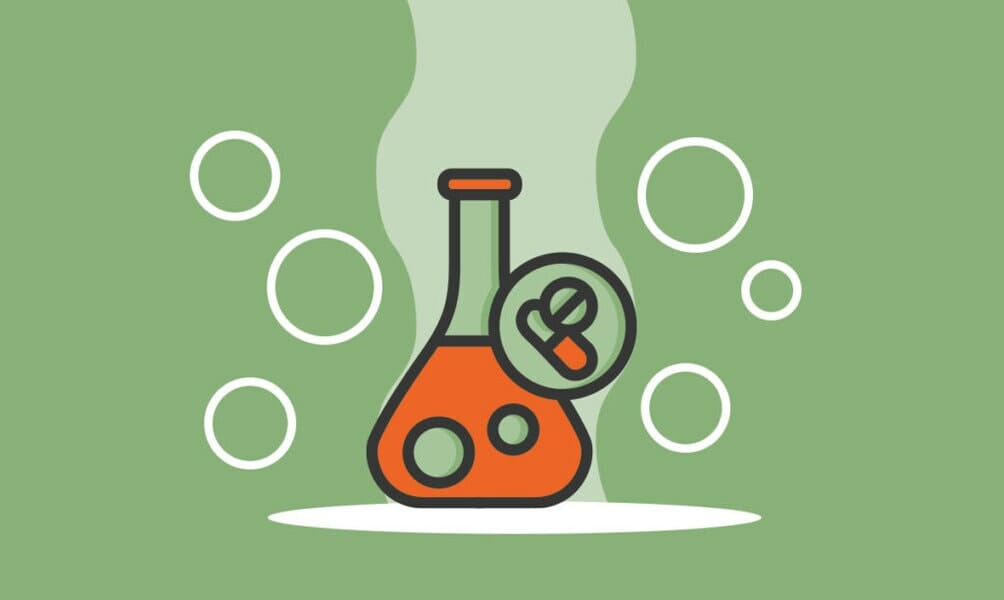 Starting your own drug testing business can be a great way to help keep the community safe and make money at the same time. The global drug testing market is set to grow 5% annually through 2028. It's a huge market, with a value of $8 billion in 2020, due to stringent government regulations that require alcohol and drug screening as safety measures. The rising incidence of substance abuse worldwide is also fueling demand for drug screening services.
You will need a considerable amount of investment to establish your drug testing business. Make sure you have available funding sources, a sound business and financial plan, modern equipment, and enough supplies. Besides complying with the applicable laws and regulations, your drug testing laboratory must also be accessible and charge reasonable rates. You will also need to build your brand by ensuring a reliable testing process with no room for errors. Achieving this will help make your drug testing business a success.
13. Restaurant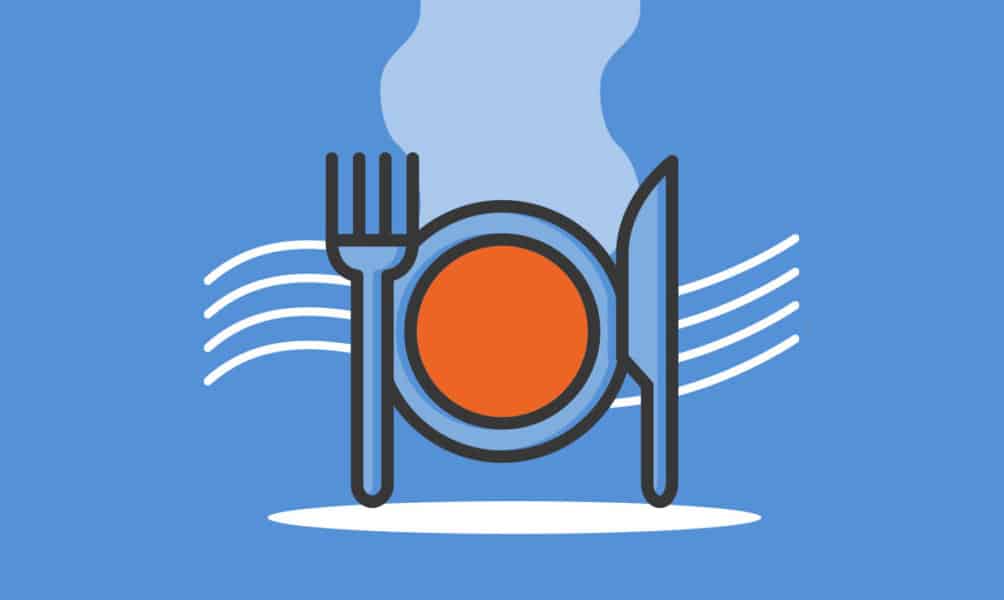 In the wake of the pandemic, everybody's getting back out to try the latest hot dining options, so now is a great time to start your own restaurant. It's no easy task, but it can be very lucrative. The US food service industry is expected to bounce back strong and generate $900 billion in sales in 2022.
Still, many restaurant operators believe it will take a year or more before business conditions return to normal. But you could establish a digital presence and work on offering delivery services before opening your doors.
There are many other key steps to consider. First, it's important to decide what type of restaurant you want to open. Do you want to serve classic American fare, or maybe Italian? Do you want to do casual or fine dining? What about a family-style restaurant? Next, it's a good idea to research the competition in your area and come up with a plan to set yourself apart. Starting a restaurant can be tough, but if you're prepared for the challenges ahead, it can be an incredibly rewarding experience.
14. Mobile Bartending Service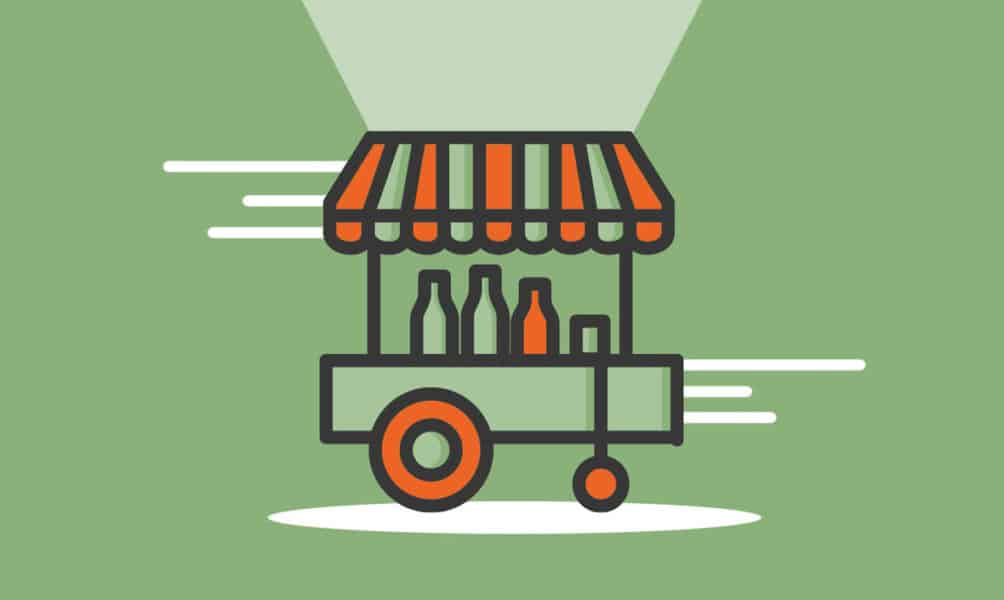 Fictional spy James Bond wants his martini shaken, not stirred. If you're aware that shaking a drink is different from stirring it, why not consider starting a bartending business? It's an exciting way to be your own boss, meet new people, and make money. More than 100,000 job openings for bartenders are projected each year through 2030 in the US.
You don't need to obtain a license to become a bartender. But some local laws require permits or certificates. Most states also require that those who serve alcohol in bars and restaurants be at least 18 years old. Local laws differ from state to state, so make sure you check with your local authorities. It is important that you master the basic bartending techniques and prepare some tricks of your own to differentiate your bar from the competition. Starting a bartending business is no easy task. If you are determined to make your mark, be ready to work hard and serve drinks with a smile!
15. Dry Cleaning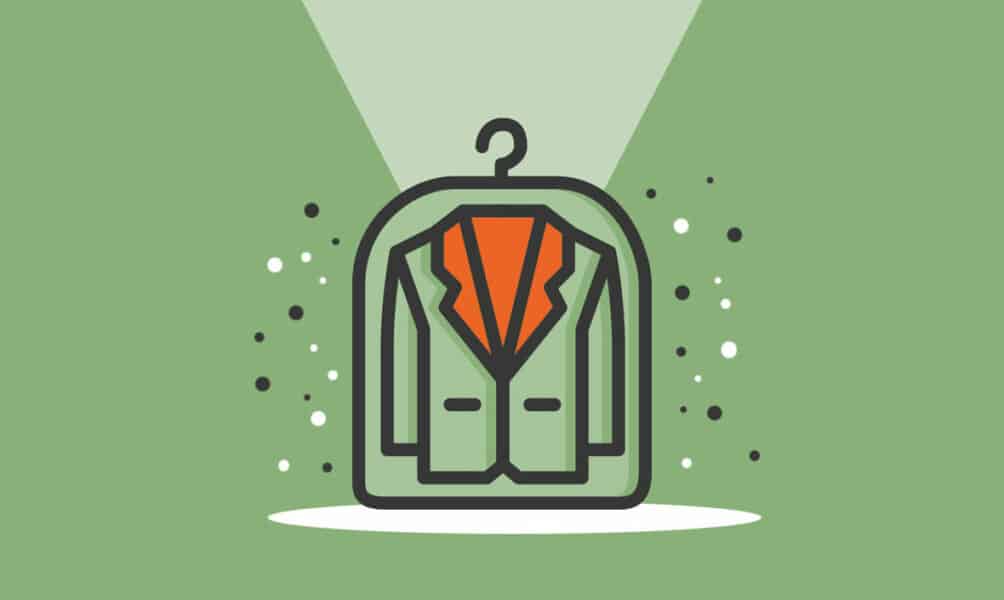 There are no hard and fast rules when it comes to dry cleaning. Some people have their suits or gowns dry cleaned after the third wear while others do it after five or six. One thing is for sure, though — as the economy improves and more social gatherings are held, the $8 billion dry cleaning industry is bouncing back! So now's a great time to start your dry cleaning business and position yourself for success.
Before you get started, it is important to identify your target market and decide which services you'll offer. Besides individual and corporate clients, other potential customers include hotels, restaurants and hospitals. You could provide full-service laundering and dry cleaning services as well as special services for certain types of garments such as fur, leather and suede. Once you've complied with all legal and regulatory requirements, you should embark on a marketing campaign to promote your business.
16. Fitness Club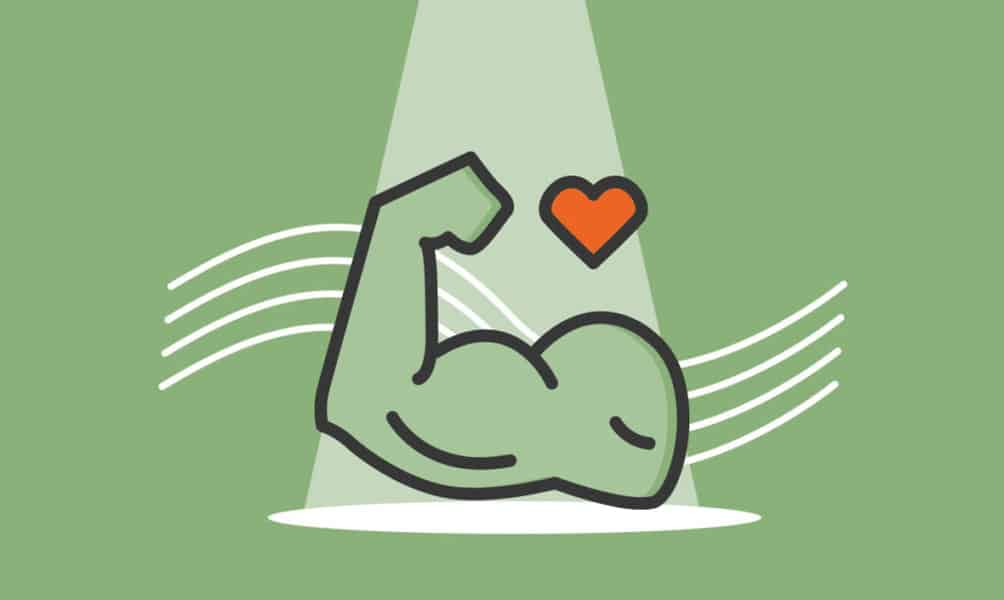 Americans have never been more concerned about their health, which is helping drive widespread interest in achieving better fitness. The US gym and fitness industry is worth $36 billion after years of strong growth. As the pandemic recedes and people get back out there, that market expansion is expected to continue. Even if you're not a fitness junkie, you could start your own fitness business and help people live healthier, happier lives while earning a solid income.
You don't even need a physical location. If you have some experience in fitness, you could begin by offering online classes, such as in yoga, Zumba or pilates. Then, once you've built up a brand, you could open your first location and start building your fitness empire. Just be sure to get all the required licenses and permits as well as a strong insurance plan — you don't want your new fitness business to be sidetracked by a customer injury.
17. Real Estate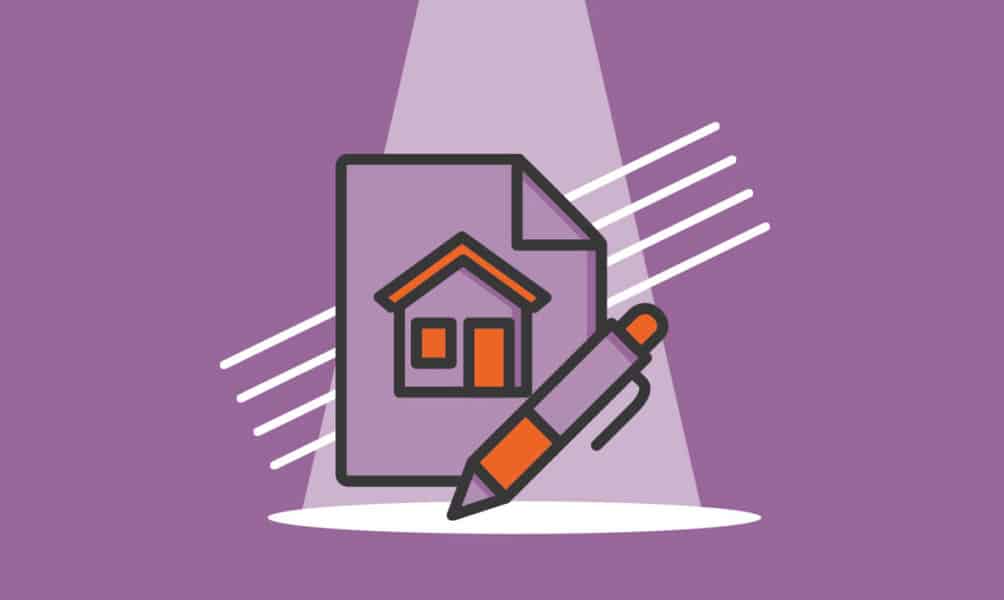 The US real estate market has been booming in recent years, and is now worth nearly $400 billion and expected to see further growth in the years ahead. As an entrepreneur, you're probably always on the look-out for new opportunities. Right now, with sales totals and home prices at record highs, real estate ranks among the largest and most promising markets. And best of all, you'll be helping families settle down and build homes and communities.
Of course, starting a real estate business isn't as easy as getting out of bed. You'll need to educate yourself about the market and obtain a real estate agent's license. You'll need to familiarize yourself with all of the relevant online tools and information to keep you updated on market trends, and find a local broker to partner with. Finally, you'll need to set up a website and successfully market your abilities in order to stand out in a crowded marketplace.
All that done, you'll be ready to start building your real estate empire.