Back to Business Ideas Categories
15 Best Business Ideas In Arkansas
Written by: Esther Strauss
Esther is a business strategist with over 20 years of experience as an entrepreneur, executive, educator, and management advisor.
Edited by: David Lepeska
David has been writing and learning about business, finance and globalization for a quarter-century, starting with a small New York consulting firm in the 1990s.
Updated on September 11, 2023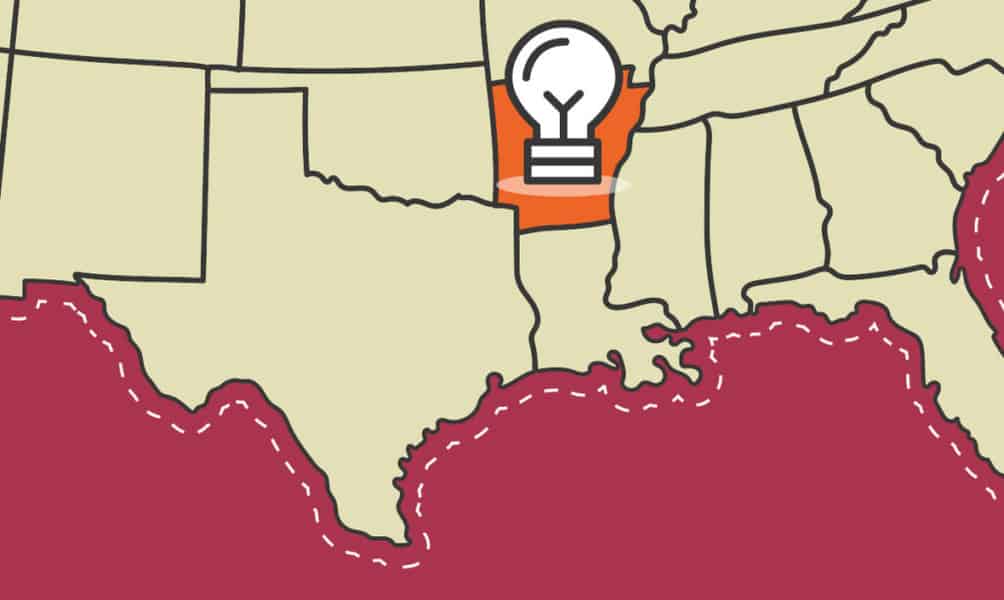 15 Best Business Ideas In Arkansas
Manufacturing
Real Estate
Health Care
Wholesale
Retail
Tutoring
Farm
Blog
Digital Marketing Agency
Daycare Center
Restaurant
Tour Guide
Gift Basket
Photography
Appliance Repair
Arkansas is a major exporter of agricultural products like rice, soybeans, cotton and feed grains. It is also known for parks and wilderness areas, hiking trails and limestone caves in the Ozarks region.
Starting a farm in Arkansas is a predictable suggestion. But there are many other opportunities, such as daycare and tutoring, a blog or digital marketing. Check out our list of excellent Arkansas business ideas and start your exciting journey to success!
1. Manufacturing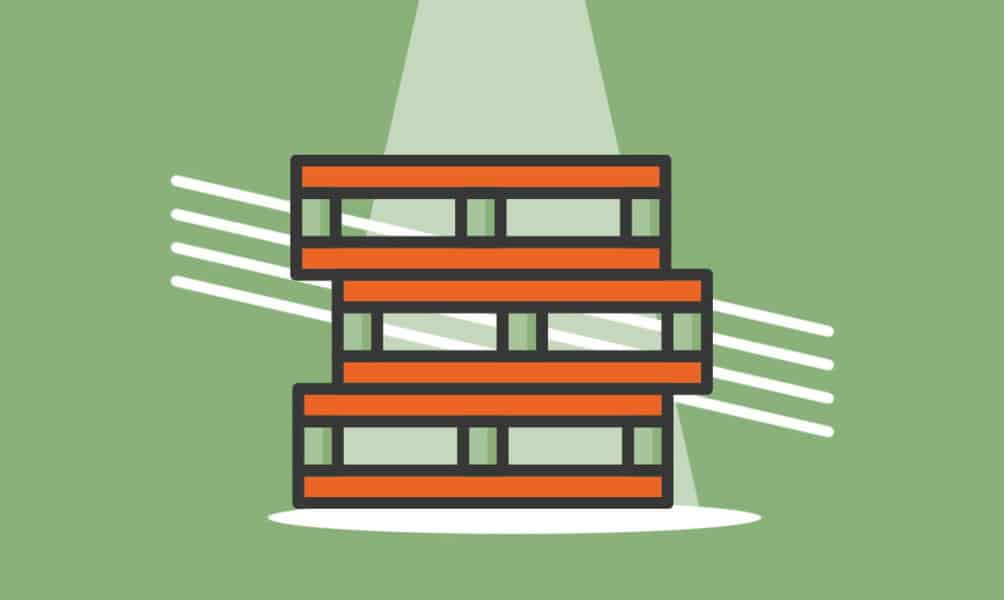 A great deal of manufacturing has moved overseas in recent decades, but US manufacturing is still an $8 billion industry that has seen steady growth in recent years. Manufacturing businesses can be extremely profitable, but they also require a lot of planning and hard work.
The first step is to decide what you're going to produce. Do some market research and see which products are selling well and where there may be a market gap. You should keep an eye out for products that are more affordable to manufacture or offer a significant markup and strong profits. Next, you'll need to rent or purchase a manufacturing facility, preferably in an out-of-the-way location to keep costs low. Once you start making your products, you'll need to have them tested and certified and acquire all the necessary licenses and permits.
Finally, you'll be ready to launch a marketing campaign that, with a bit of luck, should start bringing in orders and put you back in the black.
2. Real Estate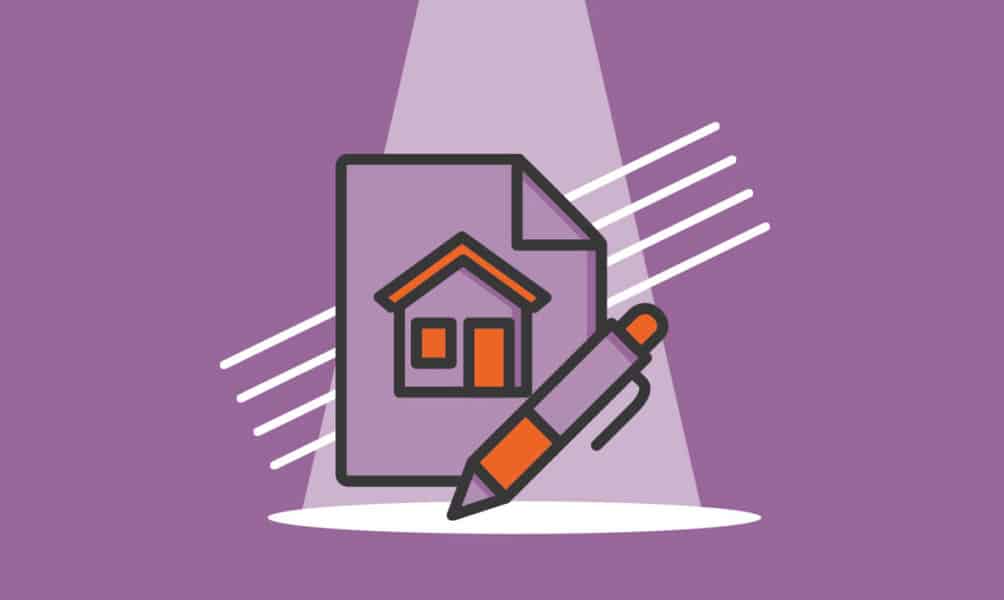 The US real estate market has been booming in recent years, and is now worth nearly $400 billion and expected to see further growth in the years ahead. As an entrepreneur, you're probably always on the look-out for new opportunities. Right now, with sales totals and home prices at record highs, real estate ranks among the largest and most promising markets. And best of all, you'll be helping families settle down and build homes and communities.
Of course, starting a real estate business isn't as easy as getting out of bed. You'll need to educate yourself about the market and obtain a real estate agent's license. You'll need to familiarize yourself with all of the relevant online tools and information to keep you updated on market trends, and find a local broker to partner with. Finally, you'll need to set up a website and successfully market your home buying and selling abilities in order to stand out in a crowded marketplace.
All that done, you'll be ready to start building your real estate empire.
3. Health Care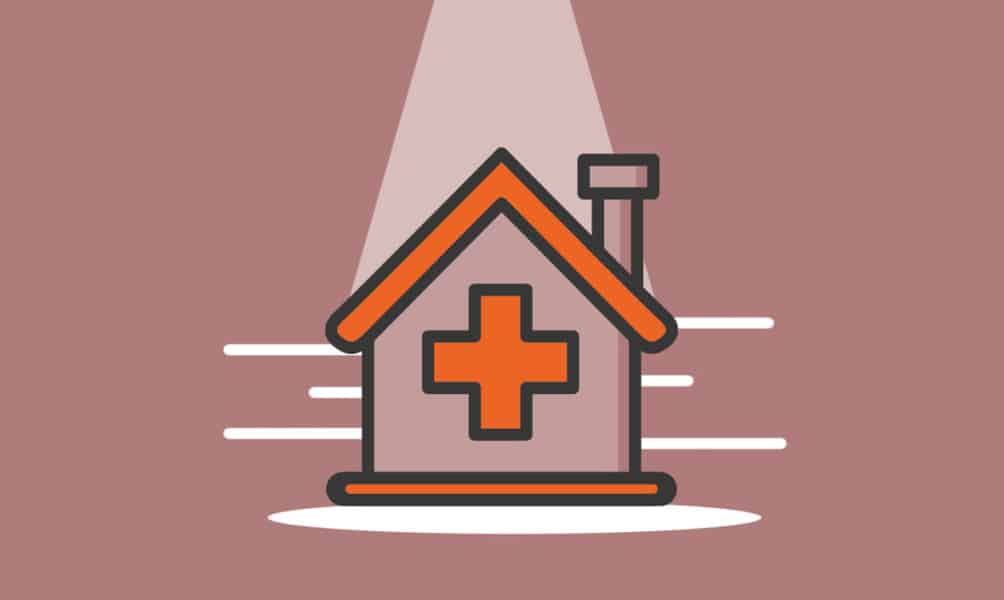 Thinking of setting up a health care business? You're on the right track. Demand for health care services is on the rise mainly due to an aging population in the US. By 2030, the number of American adults age 65 and older is forecast to exceed 60 million. This means increased health care spending. Which segments are booming, you might ask. Profits are growing fastest in medtech and health care information technology (IT).
So what are you waiting for? Now's the time to start a health care business. Take the first step by finding a niche that you can focus on. Make sure you have the necessary permits and licenses, whether you're thinking of starting a medical practice, home health care company, or something else entirely. You'll also need to decide on a value proposition that will set you apart from the competition and make it easier for you to promote your business.
4. Wholesale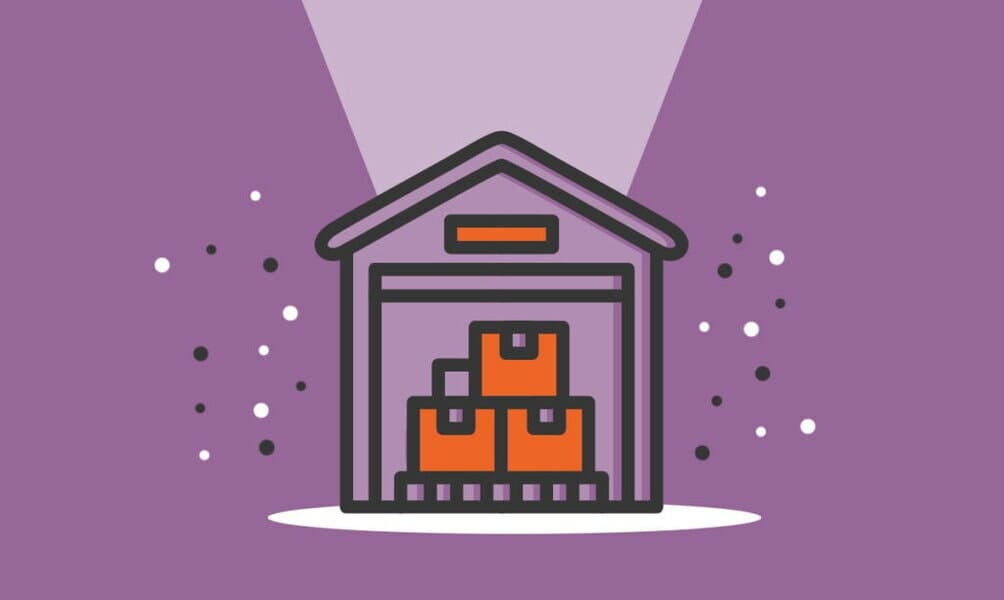 Wholesale is all about the advantages of scale: prices are lower than retail because the purchases are in bulk, vast amounts of tomatoes, cement mix, shoes, or whatever it may be. If you're good at scaling up and making sales, you might want to consider starting a wholesale business, because the industry is expected to continue its steady growth in the years ahead.
Getting started will require a significant investment, because all of that inventory is not going to suddenly appear out of nowhere, and you'll need a place to keep it. Fortunately, unlike retail, a wholesale business doesn't have to worry about finding an area with heavy traffic. Instead, the main concern is space. Once you've got your goods and a warehouse, you'll need to obtain all the necessary licenses, then start reaching out to local businesses that might be interested in your goods.
Keep in mind that this is a big and growing industry, which means you're going to face stiff competition from established firms and other new entrants. You'll likely need to work hard, and smart, to succeed.
5. Retail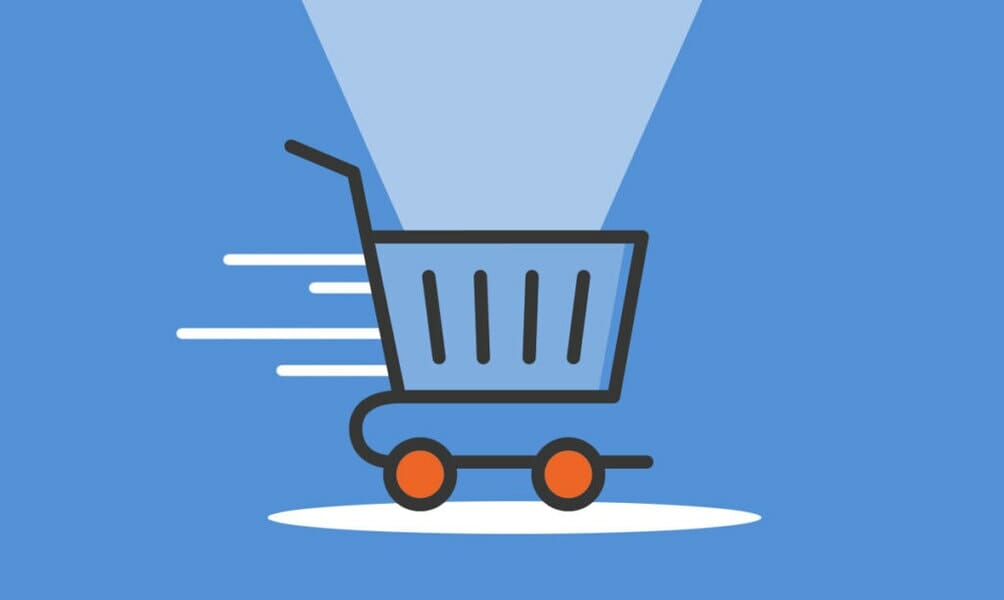 Are you thinking of starting your own retail business? If so, you're in good company. The retail industry is a huge part of the economy, and it's only getting bigger. But starting a retail business isn't easy. There are a lot of things to think about, from choosing the right location to setting up your payment system. And let's not forget the most important step: deciding what you'll be selling!
A good way to choose your product offerings is to first do some research — see what's out there, and more importantly what's not. You're looking for what sells well, as well as a market gap to fill. Once you know your products, finding a great location for your store will be the next big step. However, you might want to initially run your retail business out of your home. This would significantly reduce your costs and give you time to build a brand and a reputation.
After a year or two, assuming your products are well received by the market, you'll be in a much better position to find a great location and run a successful retail outlet.
6. Tutoring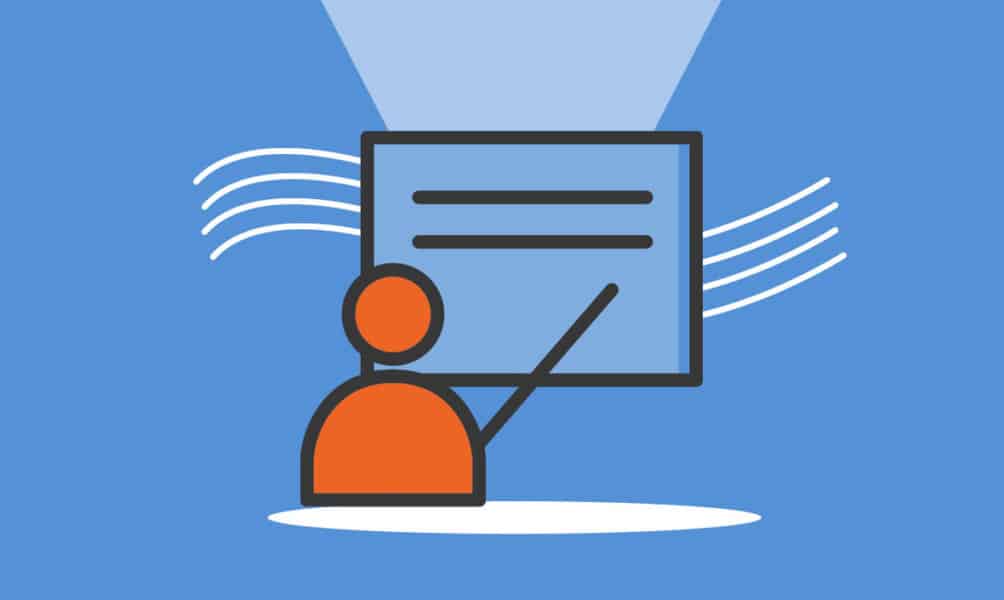 Do you have an area of academic expertise? Maybe you're great at math, deeply familiar with science, or obsessed with language and literature. Even if you're not a subject expert, but simply good with children, now's a great time to consider starting a tutoring business and shape young minds.
The industry took a hit during the pandemic, but today many tutors are embracing virtual instruction and tutoring is expected to see steady growth in the years ahead. As a result, you're now able to run a tutoring business almost entirely from home, all while helping children to learn and excel and making a good living.
Starting a tutoring business is not terribly complicated. If you have teaching experience or some proof of your expertise, you mainly need a good computer and you can start offering your services on a variety of online platforms, like ClubZ or eTutorWorld. With a bit of marketing on social media, you should be able to attract a few clients and start building your tutoring empire.
7. Farm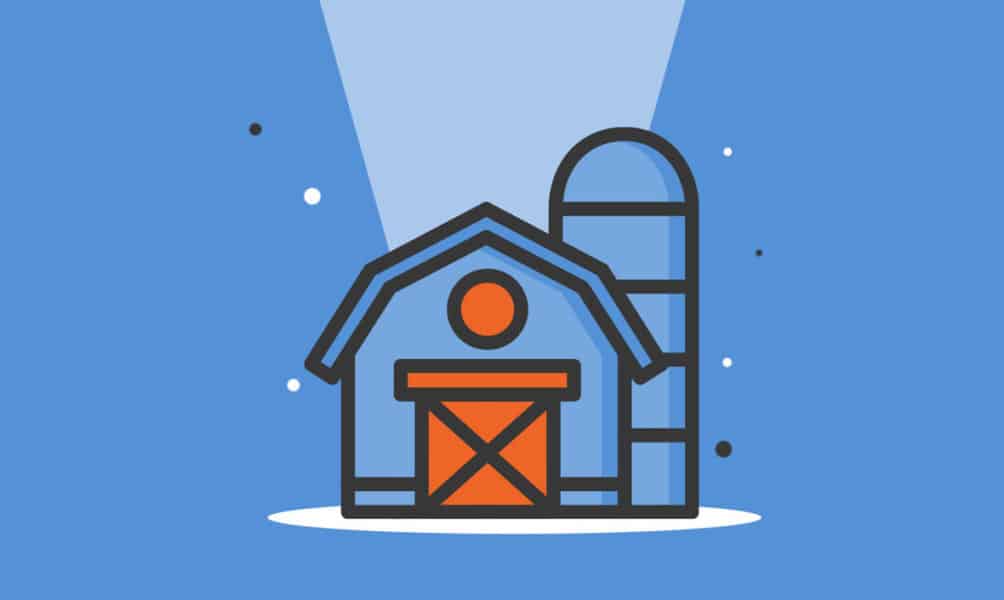 Arkansas is the perfect place for farms, and if you have a green thumb now is a great time to take the plunge. Countless people are leaving cities for the countryside and looking to eat healthier, farm-fresh foods. Farming is a trillion-dollar industry in the US, and offers major opportunity for the hard-working entrepreneur. If you want to create a healthier, greener environment through organic products and services, Arkansas is the perfect for any green industry business.
And there will be hard work. Farming is not as easy as putting on overalls. You'll need to find and purchase the right piece of land. You'll need to choose your crops. Maybe heirloom tomatoes, zucchini and soy beans? Next, work the soil and make sure it's ready for planting, then keep your fields clear of insects and blight. You'll also want to decide on livestock. Will you have chickens, lambs, cows, pigs? There's so much work to do on the farm, but you'll get to work in the great outdoors, providing nourishing foods to your family and community.
8. Blog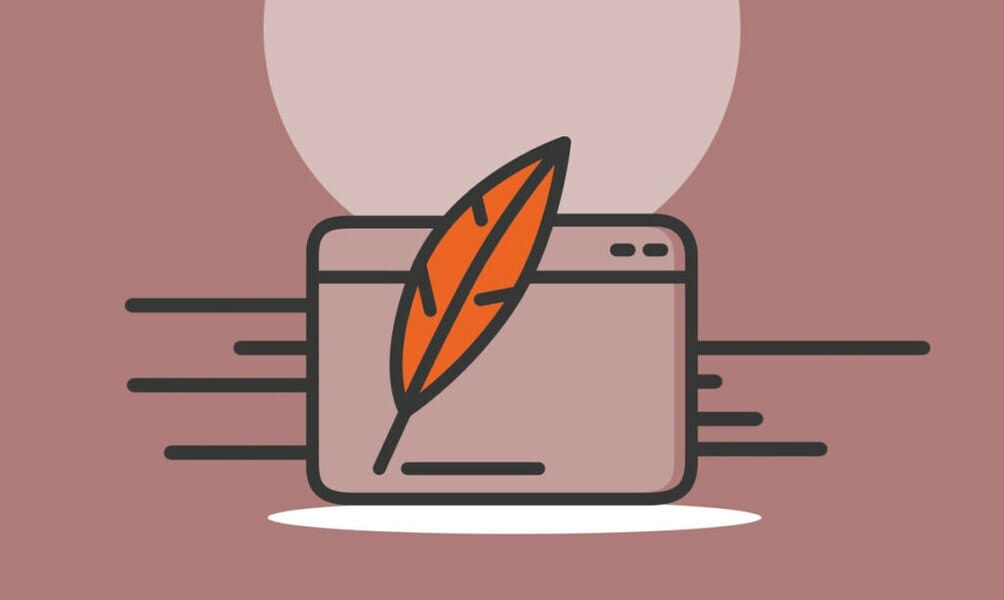 In the podcast era, you might have thought that blogs had gone out of style. You would be wrong. More than 2 million blog posts go online every day, and after years of steady growth, the US is home to about 32 million blogs. Substack, the blog and newsletter platform, recently passed one million subscribers. As a result, there is real opportunity for a bold entrepreneur looking to start a blog business and join this massive market, even part-time.
It requires minimal investment. All you really need is a reliable computer and decent wifi. The major hurdle is coming up with a concept, an objective or mission for your blog business. You might choose generating funds to feed hungry children or delivering crucial news to the people of your city or state. Once you've found your niche, you'll need to reach out across your network, LinkedIn, Facebook, Instagram and beyond, looking for all those who write on related subjects and asking them to get on board. You could offer discounts, incentives, or rewards to sweeten the deal.
Once a couple of accomplished bloggers sign on, the paid advertisements will start rolling in and you'll be on the road to success in the blogging business.
9. Digital Marketing Agency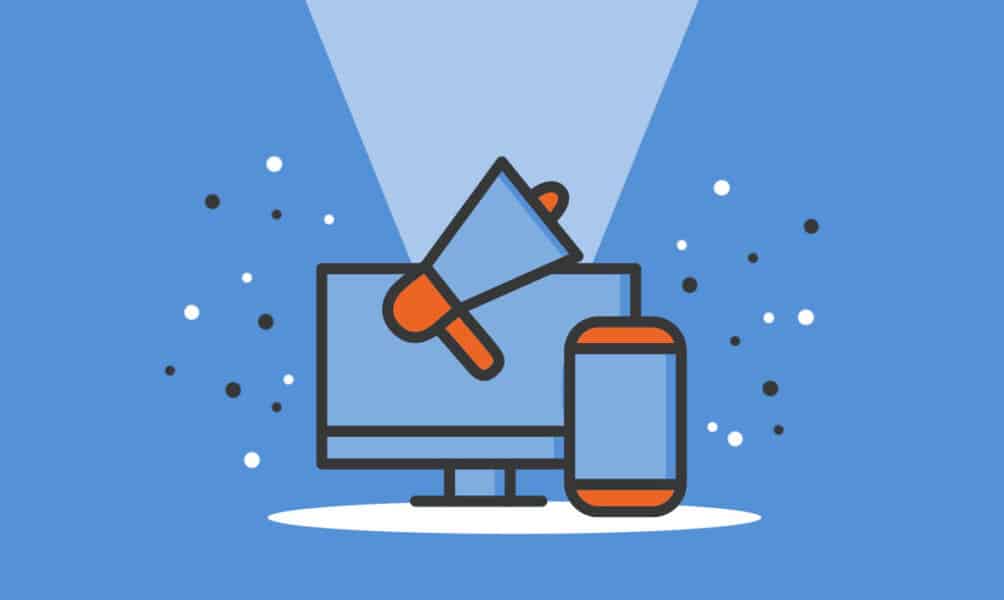 With many people staying at home and working remotely because of the pandemic, companies have also gone online and undertaken digital marketing initiatives to keep their target markets engaged. Global digital marketing is booming and expected to more than double to $786 billion by 2026.
If you're looking to start your own digital marketing business, you're in luck. There has never been a better time to do it. Just catch up on the latest industry trends and keep in mind that since this is a relatively new industry, there are no concrete guidelines for success.
Still, some insights into how other companies grew can be helpful. Read and learn everything you can about the business before uploading your first social media post or your first digital ad. Once you've done that, you should be able to get the hang of digital marketing!
10. Daycare Center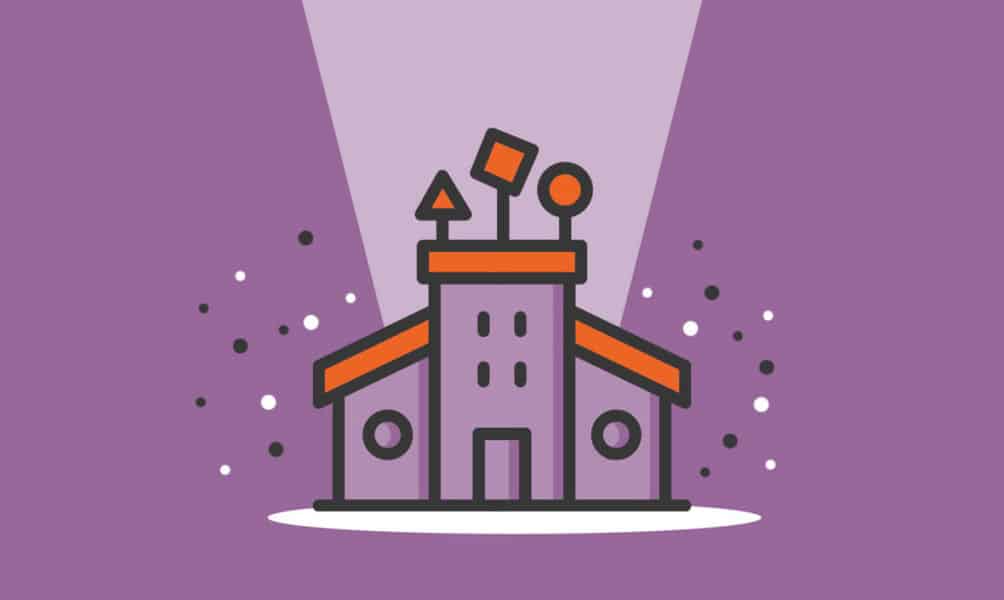 Do you love spending time with young children? If so, a daycare business could be the perfect venture for you. Busy parents often need childcare services while at work, so you would be providing a crucial service while spending your day with toddlers.
You'll need daycare certification, which usually entails at least two years caring for children. You'll also need to find a good-sized space, preferably in a residential area with minimal competition. And you should outfit it with lots of toys, drawing materials, high chairs, cribs, and more, and get yourself some good insurance, because little kids tend to find trouble.
Once all that's done, you'll just need an appealing website and a decent marketing campaign, and you'll be off and running.
11. Restaurant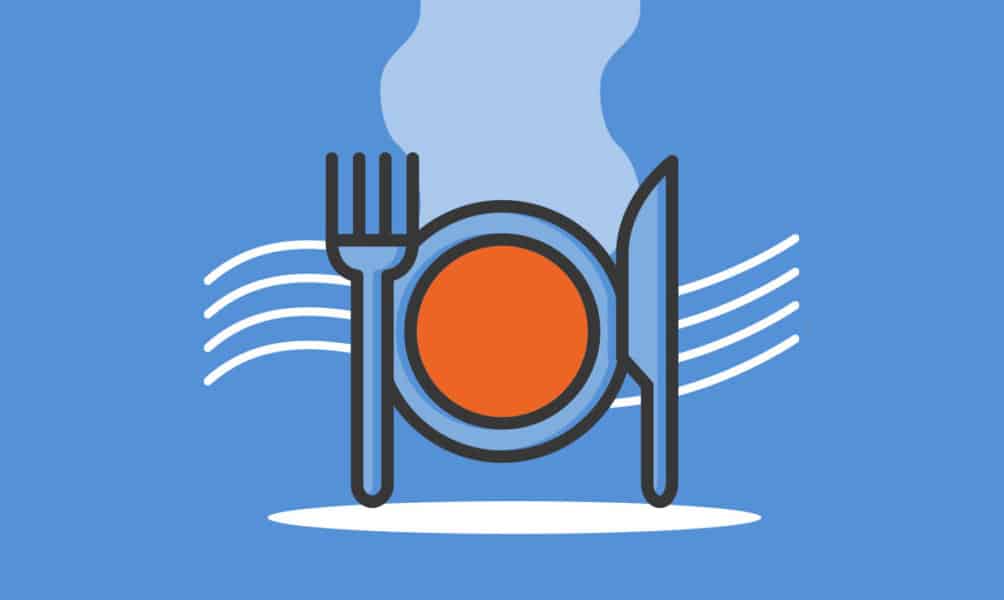 In the wake of the pandemic, everybody's getting back out to try the latest hot dining options, so now is a great time to start your own restaurant. It's no easy task, but it can be very lucrative. The US food service industry is expected to bounce back strong and generate $900 billion in sales in 2022.
Still, many restaurant operators believe it will take a year or more before business conditions return to normal. But you could establish a digital presence and work on offering delivery services before opening your doors.
There are many other key steps to consider. First, it's important to decide what type of restaurant you want to open. Do you want to serve classic American fare, or maybe Italian? Do you want to do casual or fine dining? What about a family-style restaurant? Next, it's a good idea to research the competition in your area and come up with a plan to set yourself apart. Starting a restaurant can be tough, but if you're prepared for the challenges ahead, it can be an incredibly rewarding experience.
12. Tour Guide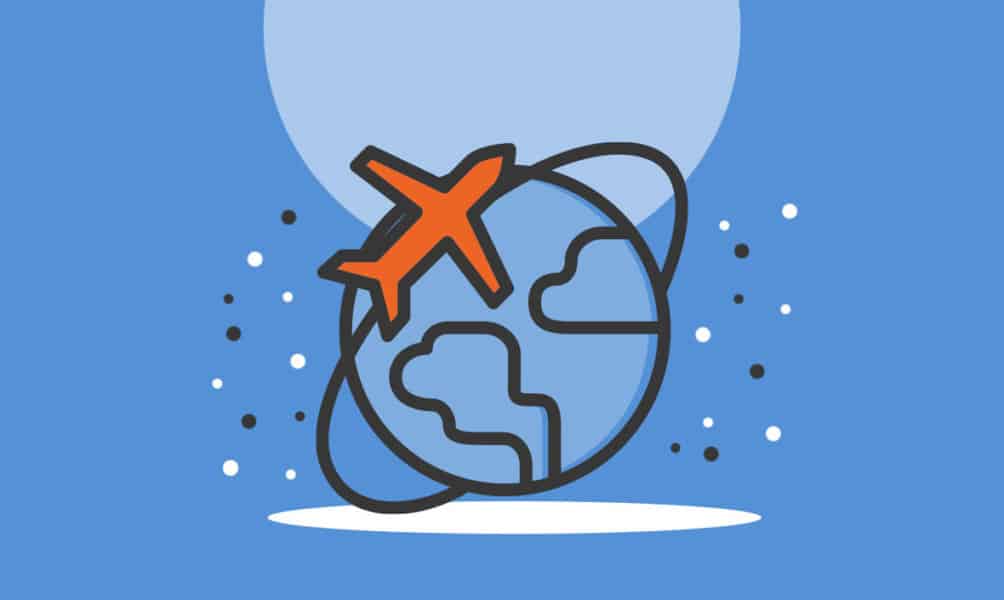 Do you know exactly what makes a great package tour? Then starting your own tour business might be the right move. It's a lot of work, but it can be very rewarding. The US tour industry is bouncing back big-time after the pandemic, with revenue set to increase more than $8 billion in 2022.
Tour operators are primarily responsible for arranging tour packages for tourists and travel agencies. Demand is rising for tour packages in the countryside, national parks and the outdoors. Before you can start operating, you should pick a niche, choose your target demographics, and understand the competition. You should also familiarize yourself with the laws and regulations that tour operators, travel agencies and other tourism-related businesses must follow.
13. Gift Basket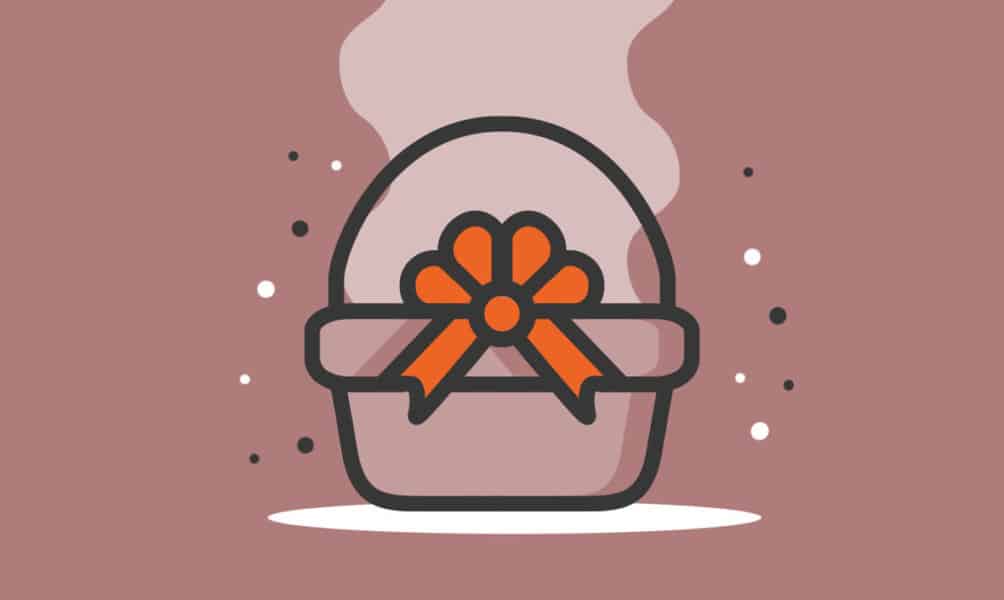 It's hard to go wrong with a gift basket of wine, fruits, food, or flowers, whether given to family, friends, or colleagues. It's an excellent choice if you don't know what the recipient likes or if you're sending to multiple recipients.
The versatility of gift baskets has kept demand high over the years, especially from the corporate sector. The US corporate gift market is set to cross $300 billion in revenue by 2024. If you're a creative entrepreneur, why not grab this opportunity and start a gift basket business? It's a great way to use your talent to create products people love.
Before you get started, it's best to choose a niche and craft your marketing strategy. Having a strong online presence is crucial to your success, so it's a good idea to start developing your website and social media accounts as soon as you decide on your branding strategy. Of course, it's important to make your business legally compliant so you need to work on your regulatory requirements as well.
14. Photography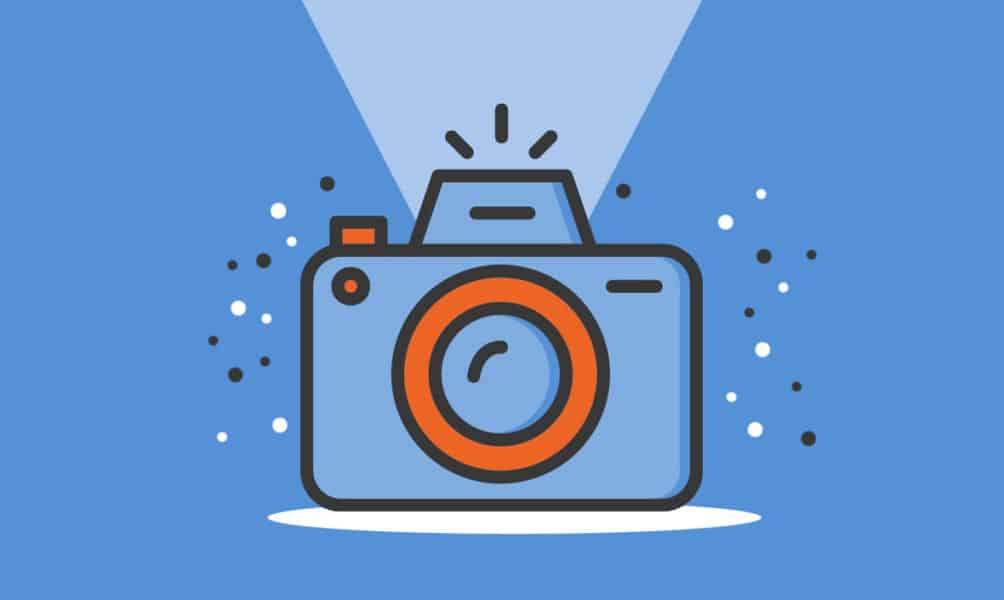 Are you an amateur photographer who loves snapping great images? Photography in the US is an $11 billion industry expected to see steady growth in the coming years, so now would be a great time to stretch your entrepreneurial wings and give it a shot. You could start your photography business from home and give the world beautiful photos while also making a good living.
A crucial step will be finding your photographic niche. There's a wide array of subjects to choose from. You could focus on personal portraits, fashion and culture photography, news and celebrities, or travel. But in Arkansas you might want to focus on nature and wildlife. Assuming you already have a professional-level camera, you'll just need some great editing software and to build a website showing off your portfolio and listing your prices and services. With a bit of talent and determination, you could be snapping your way to success in no time!
15. Appliance Repair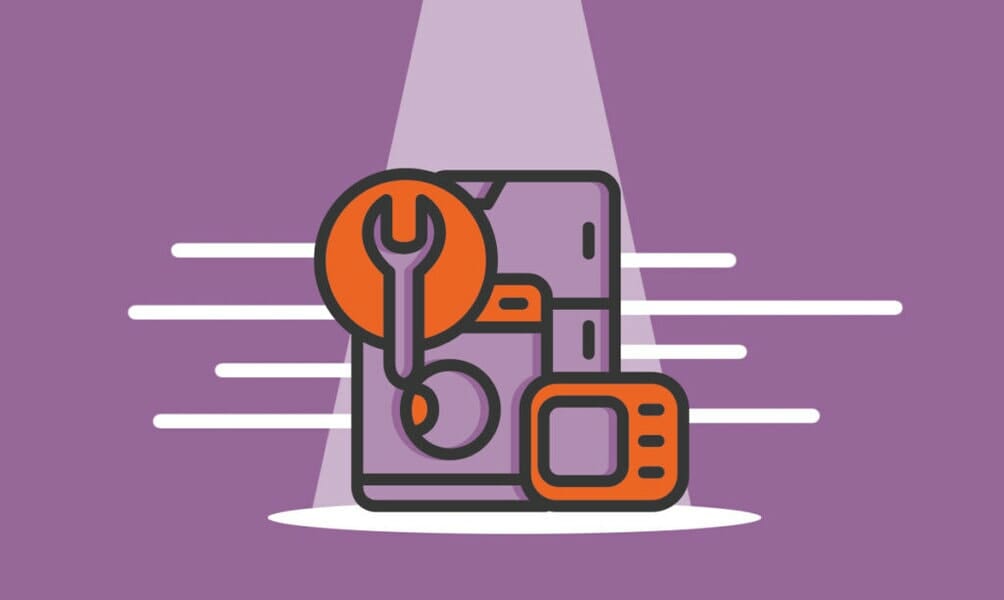 Are you looking for a good low-cost business opportunity? You could get into appliance repair. The market suffered a decline because of the pandemic but has recovered in the last two years. The market is expected to continue growing because of supply chain disruptions that make it difficult for consumers to get new appliances.
Before you get started, understand the market and know that an appliance repair business covers household appliances like televisions, washing machines, dryers and refrigerators. You may also repair and maintain garden equipment like lawn mowers, but automotive or computer repairs are not included. You will need to check out licensing and other regulations, prepare the basic tools that you need for repairs and maintenance, and advertise your business to find customers. You can start small and work by yourself, then hire an assistant as your customer base grows. With a little planning and preparation, you could soon have a successful appliance repair business.