Back to Business Ideas Categories
31 Best Business Ideas For Introverts
Written by: Natalie Fell
Natalie is a business writer with experience in operations, HR, and training & development within the software, healthcare, and financial services sectors.
Edited by: David Lepeska
David has been writing and learning about business, finance and globalization for a quarter-century, starting with a small New York consulting firm in the 1990s.
Published on July 14, 2022
Updated on October 2, 2023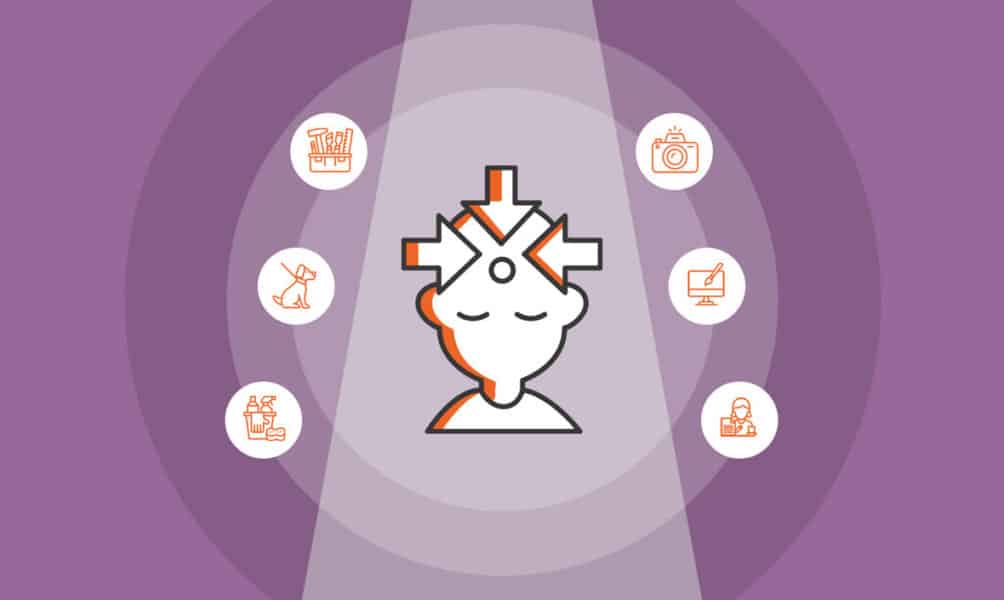 Do you feel more comfortable when you're alone? Would you rather read a book than attend a party? If so, then you're an introvert and you have great chances of succeeding as an entrepreneur.
Introverts listen more than they speak so they are able to fully grasp any feedback from customers and adopt changes that could improve their products and services.
Among the possible businesses you can launch are proofreading, copywriting, tutoring, and web design. These are included in our list of business ideas for introverts. Take a look.
1. Photography
Are you an amateur photographer who loves snapping great images? Photography in the US is an $11 billion industry expected to see steady growth in the coming years, so now would be a great time to stretch your entrepreneurial wings and give it a shot. You could start your photography business from home and give the world beautiful photos while also making a good living.
A crucial step will be finding your photographic niche. There's a wide array of subjects to choose from. You could focus on personal portraits, fashion and culture photography, news and celebrities, or travel, nature and wildlife. Assuming you already have a professional-level camera, you'll just need some great editing software and to build a website showing off your portfolio and listing your prices and services. With a bit of talent and determination, you could be snapping your way to success in no time!
2. Graphic Design
Strong graphic design is a crucial element of nearly every business's branding and marketing strategy, which is why it's always in great demand. After years of steady growth, the US graphic design industry is worth nearly $14 billion and offers real opportunity for the bold entrepreneur. You could start your own graphic design business from home and work with clients around the world, generating good money and turning your creative passion into a successful career.
You will, however, need to have a strong creative streak and some skill and experience with graphic design software and tools. If you don't have a related degree, you could brush up on your graphic design skills by taking courses at an online platform like Udemy. Next, it's a good idea to research the market, see what sort of graphic design is trending lately, and keep an eye out for a market gap that might fit your skillset.
Understanding and clarifying what you will offer, which businesses you are targeting and how you'll stand out from the competition will be crucial elements to your success.
3. Freelance Writing
In this age of social media and digital marketing, opportunities abound for skilled and creative writers who can connect to any audience. In the US, employment of writers and authors is projected to grow nearly 10% per year through 2030. If you're looking to capitalize on your writing skills and creativity, you might want to consider setting up a freelance writing business. You could write or ghostwrite for magazines, books, blogs, organizations and corporate clients.
There's nothing easy about freelance writing, though. You would be competing with millions of writers on known freelancing platforms so you'd have to work first at establishing your brand as a writer. Create a blog or a website, set up an account on social media and networking platforms, and connect with other writers to find your first client. It would take a lot of hard work, patience and dedication for you to succeed. But once you start to find some clients, you can expect to land more contracts.
4. Copywriting
Can you whip up a compelling article under time constraints? If so, you may want to consider starting a copywriting business. Copywriting can be a lucrative and rewarding career, and it's an ideal business for entrepreneurs who are creative and have a strong command of the English language. Demand for copywriters is high as their services are considered essential in marketing and advertising. More than 15,000 job openings for writers, including copywriters, are expected each year through 2030 in the US.
The biggest barrier to entry is finding clients, but it shouldn't be difficult. Consider building your personal brand on social media by using captivating headers with great text and visuals, regularly sharing content, and keeping your posts positive and engaging. If you want to work with more than one client at a time, start by building your client list and your portfolio before taking on new projects. With a lot of creativity, you're ready to begin your copywriting business.
5. Cleaning Business
Do you find yourself cleaning your home on the weekends? Do you have a knack for organizing and making things shine? If so, you might consider starting a cleaning business. It's one of the easiest businesses to start, and cleaning is a $76 billion industry that has seen steady growth in recent years, so the opportunity is there for the taking.
You just need some cleaning equipment and supplies and you could start offering your services on a popular app like TaskRabbit, until you set up your own website. You could offer a maid service, end-of-lease cleaning, carpet and upholstery service, or all of the above. You also have the option of working part-time at first to see how it goes before you jump in completely.
Keep in mind, cleaning is often a dirty business involving demanding work, so it's not for everybody. But if you enjoy making things look great, this could be the entrepreneurial niche for you.
6. Dog Walking
Would you believe that dog walking is a billion-dollar industry in the US? It's true, and the pandemic deserves some of the credit, because so many people stuck at home for months on end needed company and decided to get themselves a dog. All those dogs, of course, need to be walked, which means demand for dog walking services is strong and on the rise. If you love dogs, you could start your own dog walk business and help people care for their pets while making a good living, getting some exercise and enjoying yourself! It's a win-win-win.
Of course, it's not as easy as giving a dog a bone. You will most likely need to register with your local health department and get insurance, to help you in the event of any accidents or incidents. But beyond that, you'll just need to offer your services on social media and online platforms like Rover.com and deliver excellent dog walking services to your first few clients. Once you establish a brand and start getting referrals, you might find yourself with too many dogs, and too little time!
7. Craft Business
Do you have a creative hobby? If it involves some sort of craft, you might want to consider turning your favorite at-home pastime into a business, and potentially a major revenue stream. With people stuck at home for months on end looking for something creative to do or something interesting to buy, the arts and crafts industry has exploded since the start of the pandemic. In 2020 alone, the revenue of the leading online arts and crafts marketplace Etsy more than doubled, to $1.72 billion. That means right now is a great time to start your own craft business, provided people with wonderful products and ride this wave to prosperity.
You'll be your own boss, working at home at times that are best for you. You'll be able to embrace and express your creativity, producing goods that could be sold around the world. But you will need to decide which products to focus on. This could be anything from crocheted blankets and clay jewelry to embroidered handkerchiefs and knit hats. Whatever you choose, be sure to research what's already out there and offer a unique twist on existing products. Building a strong brand will be key to the success of your craft business.
8. Delivery Service
The couriers and local delivery services industry in the US was unsurprisingly among the economic sectors that continued to perform strongly during the pandemic lockdowns. Demand for courier services and restaurant and grocery delivery surged because of the closure of non-essential businesses, stay-at-home orders, social distancing and isolation policies, and work-from-home arrangements, says market analyst IBISWorld. The industry has grown more than 5% yearly since 2017 and is predicted to expand further to nearly $135 billion in 2022. If you're looking for business opportunities, look no further than the delivery service industry.
A delivery service can be run from your home, but you'll need to invest in a van if you don't have one yet. Keep in mind that you'll be competing with Instacart, Amazon, Walmart, and other big companies so it's a good idea to come up with a business plan first. Your plan should include a creative and aggressive marketing strategy. Once you've established your brand of service, your delivery business can be highly profitable.
9. Virtual Assistant
The job didn't even exist 20 years ago, but now, thanks to new technologies and the sharp increase in remote work during the pandemic, the virtual assistant industry is booming. After years of strong growth, the market is expected to be worth more than $4 billion by 2025. That means now is a fantastic time to start your own virtual assistant business.
To be clear, we're talking about a human, not a digital or AI-powered, assistant, who provides administrative, technical, and creative services to clients remotely, via the internet. If you have a strong business skillset, you can get started with a minimal investment and run the company out of your own home while serving clients anywhere in the world. You could also add more skills over time, increasing your revenue streams and the rates you're able to charge.
With hard work and a bit of luck, you'll soon be helping businesses run more smoothly and efficiently while making good money for yourself.
10. Woodworking
Are you good with wood? If so, this is a great time to get into the woodworking industry, which has seen steady growth in recent years and is expected to be worth nearly $5 billion globally by 2026. These days, people everywhere are interested in hand-crafted, artisanal goods, from wooden rocking chairs to homemade pies.
You could start your own woodworking business from home for little investment and ride this wave of appreciation for sturdy, traditional products to serious success. Even if the trend slows down, high-quality furniture and other wooden items are always in strong demand.
To get started, there are a few key steps you'll need to take. First, you should get all the necessary tools and equipment, if you don't already have them, and brush up on your woodworking with an online class or two. Next, you'll need to decide what you'll be making: furniture, figurines and chess sets, decorative plaques and custom wood pieces, or all of the above. The choice is yours, but as long as you choose wood and are willing to work hard, you should find your way to success.
11. Social Media Management
Social media is among the world's fastest-growing industries, with its 20% annual expansion in the last five years expected to increase to stunning 25% annual growth through 2026. By then it will be nearly a trillion dollar industry, which means that now is a great time to get in on the action and ride this wave.
Starting a social media business can be as simple as starting a blog about the media industry on LinkedIn or as complex as creating a fully-fledged Instagram business with lots of people using your content and products. With any social media business, the marketing will be absolutely crucial. The primary goal will be to connect with your target audience on the relevant platform. This means that before you even get started, you should do some research and experimentation to decide which platform and its user profile best fits you and your interests. From there, you'll just need to find your niche to start building a respected brand.
12. Instagram Business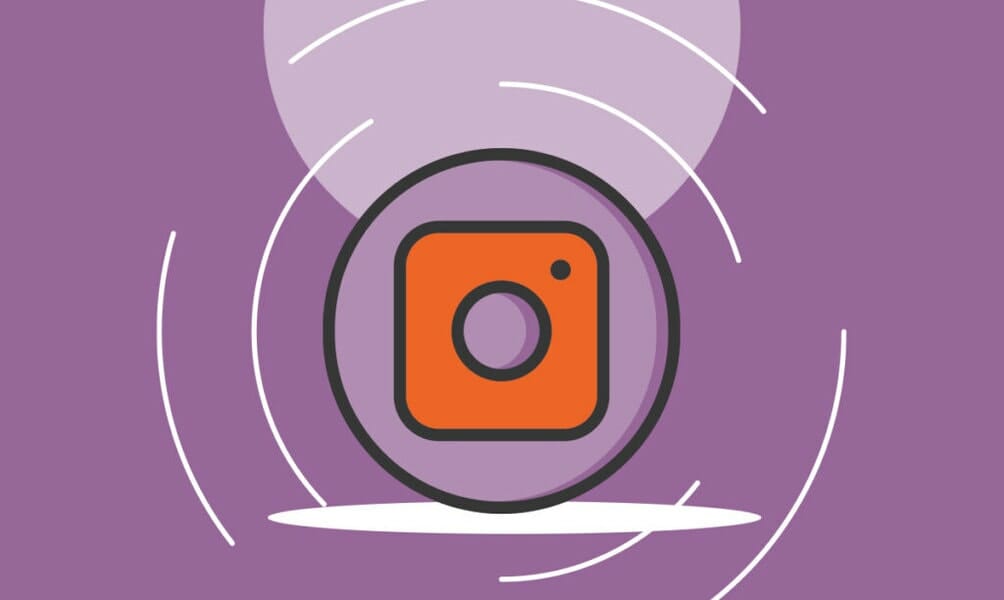 Are you always on social media? If so, you might consider starting an Instagram business. Instagram is not only the world's most popular social media platform, with over 1 billion regular users, but influencer marketing is now a $14 billion industry and growing fast. More than 90 percent of marketers plan to use Instagram in their campaigns, so if you're able to generate a sizable following on the social media platform, you could soon see well-funded marketers sliding into your DMs. 
But getting there is not as easy as snapping a selfie. You'll need to generate strong content and build a brand identity. You could focus on your super-cute pet dog, your wild party-filled nightlife, your travels around the world, or your impressive skills in the kitchen. Taking great photos and videos will be key, but you'll also want to connect with your followers and build relationships with other influencers, who could in turn boost your following.
Once you've got those first 10,000 followers, you'll be on your way to establishing your brand, and your Instagram success!
13. Gardening
Four in 10 American millennials are engaged in indoor garden activities, such as growing sprouts in jars and herbs in pots, while around a third of baby boomers grow indoor plants as a way to relieve stress. If you have a green thumb and love growing your own plants, starting a gardening business and helping people garden could be very fulfilling. It's also a fun way to turn a hobby into a money-making venture.
Starting a gardening business is relatively simple and doesn't require a lot of overhead costs. This type of business can also be run from home. You can host in-person and virtual workshops on gardening, design or maintain gardens, and provide other services like lawn mowing or outdoor repair. It's a good idea to research the market first and find out what your competitors are offering in order to find clients. With your passion for nurturing plants and persistence to keep going, you can easily grow your gardening business.
14. Online Resale
Want to talk about a booming industry? In the coming years, apparel resale is expected to grow 11 times faster than the overall clothing industry, with most of that growth happening online. One reason is that Gen Z'ers and Millennials prefer sustainability, thrifting and throwback trends. Another is that the resale industry sources its goods domestically and as a result is not facing the same supply chain issues as major retailers.
The big question is how you'll go about reselling your goods. One option is to rely on major online marketplaces like Etsy and eBay. Another is to partner with resale-focused sites like ThredUp. A third is to create your own resale website. The advantage of this option is you'll be able to express your own sense of style and build your own brand, while the downside is the added expense.
Whichever route you choose, as long as you have reliable access to quality goods for resale and continue to provide strong service, you're likely to keep that cash register ringing.
15. Translation Business
Demand for translation services is expected to grow as more companies seek to capture or increase their share of the global market. In the US, more than 10,000 new jobs for interpreters and translators are expected each year through 2030. They translate documents, localize websites, and interpret speech from one language to another, including sign language. If you're thinking about starting a translation business, you're not alone. But if you have the skills and the right talents and tools, you could edge out the competition.
In this internet age, finding translators who can work remotely across the globe has become easier. Promoting diversity among your staff could also be good for your business because you'll be able to offer translation services for more languages. Do the paperwork to register your business, keep yourself updated with the latest technologies, promote your services, and you should be able to gain traction as soon as you start operating.
16. Grocery Delivery
Global online grocery delivery sales have been growing by almost 30% since the coronavirus pandemic crippled economies in 2020. This stellar performance is expected to continue through 2024 as a lot of people continue to stay or work from home even with the lifting of protective measures. With online grocery shopping, consumers no longer have to spend time queuing in supermarkets. They simply browse through a retailer's website or app, shop and check out, pay for the items online, and have these delivered right to their doorstep.
If you're thinking of starting a grocery delivery business, now's the time to do it. You have at least three options: operate your own delivery service, work with a franchise, or sign up with an established retailer. Consider carefully the pros and cons of each option before deciding on which business model to choose. Assess the competition as well and identify possible clients if you're going to give it a go on your own. Whatever your decision is, plenty of opportunities await.
17. T-shirt Business
Just about everybody loves a good T-shirt, which is why the US' online T-shirt industry has more than doubled in the past decade and expected to see continued growth in the coming years If you're into fashion and have some unique design ideas, you could start your own T-shirt business and grab a slice of that market while giving consumers cool shirts that start new trends.
Getting started is probably easier than you think. You'll need some high-end design software, to create new and appealing styles, and you'll need to find a reliable manufacturer with which you can partner. But at least initially, you can work from and don't even need your own website; you can sell your T-shirts at online platforms like Amazon and Etsy. Then, once you've established a strong reputation, you can launch your own website, open your T-shirt store and start building your casual clothing empire.
18. Resume Writing
You might be surprised to hear it, considering the popularity of work-related social media platforms like LinkedIn, but resume writing is still big business. Countless college graduates and established professionals alike remain unable to create an appealing, strongly written resume and are willing to pay good money — up to $300 or more — for a quality CV. If you're a perfectionist with strong writing skills, you could start your own resume writing business and help people find the jobs of their dreams while helping yourself find some serious success.
You could start by reviewing some of the countless free online resume writing courses and brushing up your skills. Then you could reach out to a few friends and acquaintances and offer your resume writing services for free, or at a steep discount. Then, assuming you deliver quality work, they'll provide you with testimonials and positive reviews and you'll be on your way. Just be sure to keep your rates reasonable at the start, then you can increase as you build your brand, establish a reputation and add more and more skills.
19. Car Repair
As the economy improves, car owners in the US are likely to seek repairs that were delayed by pandemic measures. If you're an entrepreneur with a good grasp of automotive parts and functions, now is the time to start a mechanic business. Nearly 70,000 job openings for automotive service technicians and mechanics are projected on average every year through 2030. To get a share of this lucrative market, you will need to keep up with the latest technologies, diagnostic software and tools to assess vehicles.
Before launching your business, you will need to check out the licensing and zoning requirements. Generally, a mechanic needs to finish high school and undergo an in-depth training or certification program. Once you comply with government regulations, it is important to research ways to differentiate yourself from the competition. Remember that there are hundreds of thousands of repair shops across the country. Although the industry seems to be saturated, there are still many ways for you to succeed. An option is to find an underserved location, set up your shop there, and work very hard.
20. Tutoring
Do you have an area of academic expertise? Maybe you're great at math, deeply familiar with science, or obsessed with language and literature. Even if you're not a subject expert, but simply good with children, now's a great time to consider starting a tutoring business.
The industry took a hit during the pandemic, but today many tutors are embracing virtual instruction and tutoring is expected to see steady growth in the years ahead. As a result, you're now able to run a tutoring business almost entirely from home, all while helping children to learn and excel and making a good living.
Starting a tutoring business is not terribly complicated. If you have teaching experience or some proof of your expertise, you mainly need a good computer and you can start offering your services on a variety of online platforms, like ClubZ or eTutorWorld. With a bit of marketing on social media, you should be able to attract a few clients and start building your tutoring empire.
21. Pool Cleaning
Pool cleaning might not sound very glamorous, but it's honest work that pays well. Best of all, as pools have become less expensive in recent years, they have also become more popular, which means demand for pool technicians is at an all-time high.
Of course, pool maintenance involves a lot more than cleaning. The trouble could be anything from a leaky skimmer or malfunctioning pump to an algae bloom or clogged pipes. There's tons of pool-related servicing to be done. So you could start a pool cleaning business, ride the wave to serious success and soon you'll be sitting by the pool yourself, enjoying all the profits.
It helps to live in an area with a lot of pools, and somewhere that's warm year-round, like Florida or Arizona. You'll need to get all the appropriate equipment, from filters to cleaning chemicals, brushes, hoses, buckets, nets and more. Finally, enroll yourself in a two-day course to be trained and certified as a pool cleaning technician. All this done, you can start offering your services online while you build your website and launch your new pool cleaning business.
22. Life Coaching
If you're good at guiding other people through various perspectives as they navigate major changes in their lives, then you should consider starting a life coaching business. Demand for life coaching services is increasing in the US as indicated by the steady rise in the number of life coaches. The number is expected to exceed 18,000 in 2022 as the economy improves and consumers are able to spend more on discretionary services, market analyst IBISWorld says.
A life coach provides counseling services and helps clients explore possibilities in the areas of personal development, financial issues, career path, relationship issues, and more. There is no licensing requirement for life coaching, but it's to your advantage to obtain certification that will let potential clients know you underwent training. There are many certifications you can apply for, but the most prestigious is the certification from the International Coaching Federation (ICF). Besides undergoing training, it's also important to have empathy for your clients. With these, your life coaching business can be truly rewarding.
23. Car Wash
Some people REALLY love their cars, and need to keep them looking beautiful in and out. That's why the US is home to nearly 17,000 car washes and a growing $28 billion industry. With a decent-sized investment, you could start your own car wash business and make countless car owners beam with pride while making a good living.
One crucial element will be location, as few people drive out of their way for a good car wash. So it's important to find a location with ample space, steady vehicular traffic and easy access. Near malls and shopping centers, or alongside highway rest stops, are among the stronger options. Once you've nailed that down, you'll need to invest in top-of-the-line car washing machines and fine-tune your knowledge of car detailing. Soon enough, you'll be washing your way straight to the bank!
24. Window Washing
Did you ever notice what happens to windows that don't get cleaned? They stop being windows because you can barely see through them! Window washing is always in demand, which is why it's a billion-dollar industry in the US, and a serious business opportunity.
Starting a window washing business is incredibly easy. All you need is the proper gear and reliable safety equipment and you can start offering your services on an online platform like Angie's List or TaskRabbit. You could also check out the going rates to ensure your prices are competitive and watch a few YouTube videos to make sure you're up on the latest techniques, but otherwise it really is that easy. Just always be sure to check all your gear and stay safe up there!
25. Floral Business
Do you love the smell of fresh-cut flowers? Or the way a brilliant floral arrangement can brighten your day? If so, starting a flower business could be the perfect way to turn your hobby into a career. Flowers are always in demand, and in fact right now both the floral market as a whole and online flower sales are seeing steady growth. Thus, the industry offers opportunity as well as room for innovation.
One key step will be deciding if you want to open your own flower shop, or focus on selling flowers online. The latter route is less expensive, as you'll have less inventory and no rent or utility payments, and could be a good way to build up a reputation while minimizing risk. Once you've established a brand and started getting referrals, you could open your flower shop and start beautifying the whole neighborhood, one arrangement at a time.
26. Bakery
Who doesn't love homemade baked goods, fresh out of the oven? If you often find yourself elbow-deep in flour, now's a great time to take the next step and become an entrepreneur. Despite the anti-carbohydrates trend, the US baking industry has been growing for years and is now worth more than $12 billion. You could open your own bakery, or start a home-based baking business, and share your delicious culinary creations with the world while also making a good living.
But starting a baking business can be tricky, and there are several hurdles before you can start. You'll need to nail down a handful of absolutely fantastic baked goods that will keep people coming back. You'll need to outfit your kitchen, or your new bakery, with all the right equipment and ingredients. And of course you'll also need to pass health checks and government licensing required for food businesses.
After that, you'll just need to start marketing your tasty treats and, with a bit of luck, you'll soon have too many orders to fill!
27. Painting Business
Painting may not be the most exciting line of work, but it can be quite lucrative, and demand is nearly constant. After a sharp slowdown during the pandemic, the US painting industry is now coming back strong and looking at steady growth in the years ahead. With a relatively small investment you could launch your painting business from your home, take on residential and commercial jobs, interior as well as exterior, and make good money while adding a burst of color to your community.
Of course, it won't be as easy as watching paint dry. You'll need a van or truck, as well as brushes, rollers, step ladders and other equipment. And if you plan to take on bigger jobs, you'll also need to be licensed as a painting contractor by your state, which requires significant experience. But you could start out with smaller jobs, build up your experience, client list and reputation, and then once you get your license, launch your sharp new website and watch the jobs start rolling in!
28. Snow Removal
If you're looking to make some extra money during the winter months, consider starting a snow removal business. It may be seasonal, but it can be lucrative. It is also essential for everyone's safety. With the pandemic winding down, snow and ice removal professionals in the US reported an improvement in their financial performance. Nearly seven in 10 professionals surveyed in 2021 said they had bigger revenue than the previous winter.
When starting a snow removal business, it is important to comply with all legal and insurance requirements first. It's also a good idea to identify your target market and study the competition to find out what they're offering and how much they're charging. Having access to the latest technology and equipment is crucial in optimizing efficiency, so you should monitor market trends. Snow removal requires heavy machinery such as front-end loaders to remove snow, especially those that have accumulated from plowing. With careful planning, your snow removal business would be off to a good start.
29. Welding Business
Welding is one of those skills we rarely think about, but is always in demand. The US welding market is expected to grow more than 40% by 2028. So if you have some skills or are a fast learner, now is a great time to start your own welding business and start building up a reputation.
Every construction site, and many manufacturing facilities, often need a welder or two, and the US is going to be home to a lot more construction and materials manufacturing in the years ahead, thanks to the $1 trillion infrastructure bill. With minimal investment, you could run your business from home, offer your services online and drive to different job sites throughout the day.
You will of course need welding tools and equipment, as well as the appropriate licenses and permits. But as long as you have the skills, your services will be needed. So why not give it a shot and chase your welding dreams?
30. Embroidery Business
Embroidery is the craft of decorating a fabric with needlework. It used to be a status symbol and young girls centuries ago were required to learn it. Thanks to embroidery machines, the process is now faster and the design options limitless. Starting an embroidery business should be a breeze. Embroidery is now largely used to print logos and text on caps, shirts, socks and more. Demand is expected to strengthen and the global market is predicted to grow at least 3% per year through 2028, with the US and the rest of North America as dominant revenue contributors.
In order to start providing professional embroidery services, you will need to invest in an embroidery machine. This will allow you to embroider a wide range of fabrics, from cotton and denim to velvet and leather. Most of these machines are pre-loaded with designs, but it's also possible to create your own designs or use the designs submitted by your customers. With a lot of creativity and a good marketing plan, your embroidery business should be able to get off the ground in no time.
31. Computer Repair
Businesses stand to lose customers and important data whenever their computer systems are down. Properly maintaining computers through regular cleaning, hard drive updates, and virus prevention can prevent breakdowns and extend a computer's shelf life to up to eight years, computer security firm Norton says.
That's why demand is high for computer maintenance and repair services. The US computer and electronics repair industry is valued at $19 billion. If you're knowledgeable about computers and have troubleshooting skills, consider starting a computer repair business.
This type of business can be run from home, with minimal startup and overhead costs. But you'll still need to register your business and comply with applicable regulations. Obtaining certifications on top of a bachelor or associate degree will increase your value and attract more clients so it's wise to apply for these. Computer repair technicians mostly study computer science, IT, or computer information systems. It's also important to be abreast of the latest trends. With your impressive skills, you'll be making big profits in no time.
31 Best Business Ideas For Introverts
Photography
Graphic Design
Freelance Writing
Copywriting
Cleaning Business
Dog Walking
Craft Business
Delivery Service
Virtual Assistant
Woodworking
Social Media Management
Instagram Business
Gardening
Online Resale
Translation Business
Grocery Delivery
T-shirt Business
Resume Writing
Car Repair
Tutoring
Pool Cleaning
Life Coaching
Car Wash
Window Washing
Floral Business
Bakery
Painting Business
Snow Removal
Welding Business
Embroidery Business
Computer Repair
Subscribe to Our Newsletter
Join our exclusive community! Subscribe to our newsletter
and gain insider access to cutting-edge business insights and trends.
Thank you for subscribing! We can't wait to share our latest news and updates with you. Get ready for exciting content in your inbox.