Back to Business Ideas Categories
47 Self Employment Business Ideas
Written by: David Lepeska
David has been writing and learning about business, finance and globalization for a quarter-century, starting with a small New York consulting firm in the 1990s.
Updated on October 2, 2023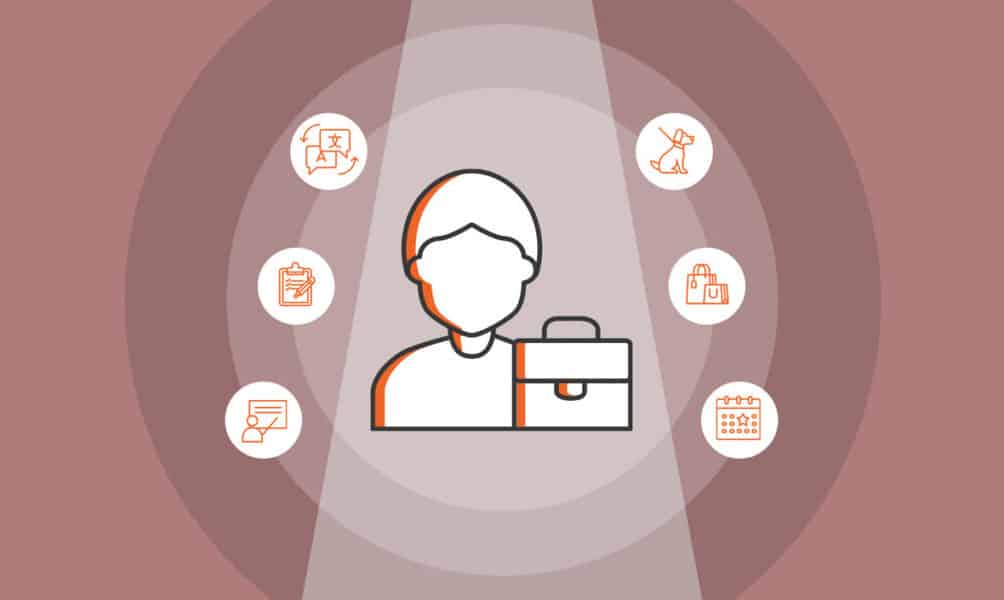 47 Self Employment Business Ideas
Project Management Service
Tutoring
Resume Writing
Daycare Center
Freelance Writing
Cell Phone Repair
Web Design
Social Media Management
Dropshipping on Amazon
IT Consulting
Event Planning
Start a Blog
Personal Shopper
Grocery Delivery
Affiliate Marketing
Marketing Consulting
Stock Trading
Virtual Assistant Service
Dog Grooming
Errand Running
Dog Walking
Life Coaching
Catering
HR Consulting
Translation Service
Selling on eBay
Photography
Personal Chef
Personal Driver
Craft Business
Video Game Company
Cyber Security Company
Home Decor Service
Gift Wrapping
Publishing Company
Home Health Agency
Shirt Printing
Furniture Flipping
Virtual Office
Knife Sharpening
FBA Business
Proofreading Service
3D Printing
Beauty Supply
Senior Transportation
Utility Trailer
Gym
Had enough of supervisors breathing down your neck? Maybe it's time to be your own boss. If you decide to start a business, your top options will mostly depend on your skills and qualifications.
You can start a freelance business, open a restaurant, do crafting, or set up a consulting agency. Other options include driving a taxi, starting a delivery business, and offering cleaning services.
We've put together a list of excellent self-employment ideas. Check it out below.
1. Project Management Service
Demand for project management skills is growing across IT, manufacturing, construction, defense, publishing, and healthcare. Online recruitment platform Zippia says 47,000 jobs for project management professionals will be created annually through 2028, so if you're thinking of getting into project management, you're on the right track.
Generally, a project management business oversees the implementation of a project and makes sure the goals are achieved within a certain time frame and budget. Your business will need to comply with regulatory requirements, such as acquiring the relevant permits and licenses. As project manager, you'll need strong organizational, business, analytical, communication, and problem-solving skills. It's to your advantage to obtain certifications, which will add value to your project management business.
2. Tutoring
Do you have an area of academic expertise? Maybe you're great at math, deeply familiar with science, or obsessed with language and literature. Even if you're not a subject expert, but simply good with children, now's a great time to consider starting a tutoring business and shape young minds.
The industry took a hit during the pandemic, but today many tutors are embracing virtual instruction and tutoring is expected to see steady growth in the years ahead. As a result, you're now able to run a tutoring business almost entirely from home, all while helping children to learn and excel and making a good living.
Starting a tutoring business is not terribly complicated. If you have teaching experience or some proof of your expertise, you mainly need a good computer and you can start offering your services on a variety of online platforms, like ClubZ or eTutorWorld. With a bit of marketing on social media, you should be able to attract a few clients and start building your tutoring empire.
3. Resume Writing
You might be surprised to hear it, considering the popularity of work-related social media platforms like LinkedIn, but resume writing is still big business. Countless college graduates and established professionals alike remain unable to create an appealing, strongly written resume and are willing to pay good money — up to $300 or more — for a quality CV. If you're a perfectionist with strong writing skills, you could start your own part-time resume writing business and help people find the jobs of their dreams while helping yourself find some serious success.
You could start by reviewing some of the countless free online resume writing courses and brushing up your skills. Then you could reach out to a few friends and acquaintances and offer your resume writing services for free, or at a steep discount. Then, assuming you deliver quality work, they'll provide you with testimonials and positive reviews and you'll be on your way. Just be sure to keep your rates reasonable at the start, then you can increase as you build your brand, establish a reputation and add more and more skills.
4. Daycare Center
Do you love spending time with young children? If so, a daycare business could be the perfect venture for you. Busy parents often need childcare services while at work, so you would be providing a crucial service while spending your day with toddlers.
You'll need to acquire daycare certification, which usually entails a relevant or at least two years caring for children. You'll also need to find a good-sized space, preferably in a residential area with minimal competition. And you should outfit it with lots of toys, drawing materials, high chairs, cribs, and more, and get yourself some good insurance, because little kids tend to find trouble.
Once all that's done, you'll just need an appealing website and a decent marketing campaign, and you'll be off and running.
5. Freelance Writing
In this age of social media and digital marketing, opportunities abound for skilled and creative writers who can connect to an audience. In the US, employment of writers and authors is projected to grow nearly 10% per year through 2030. If you're looking to capitalize on your writing skills and creativity, you might want to consider setting up a freelance writing business. You could write or ghostwrite for magazines, books, blogs, organizations and corporate clients.
There's nothing easy about freelance writing, though. You would be competing with millions of writers on known freelancing platforms so you'd have to work first at establishing your brand as a writer. Create a blog or a website, set up an account on social media and networking platforms, and connect with other writers to find your first client. With a bit of luck you should soon start to find some clients.
6. Cell Phone Repair
A smartphone screen breaks every second in the US, but not all Americans can afford to toss their damaged phone and buy a new one. That's why the cell phone repair industry has continued to thrive, earning around $4 billion a year. If you are skilled at fixing cell phones, this may be your chance to set up your own business.
Before you promote your services, it's important that you decide what you're going to offer. Will you do screen repair and replacement, battery replacement, or software-related repairs? Do you plan to set up a shop, or just work from home and promote your business online? You will find the answers to your questions as you research and assess the market. What's important is that you are able to offer reliable value-added services so you can quickly build up a loyal customer base.
7. Web Design
Do you know of any legit business that doesn't have a website? That's right — in today's digital world, businesses need to have a decent website if they expect to be taken seriously. That's why web design is a $40 billion industry that's seeing steady growth as the number of new US businesses hits record highs. All those new companies need websites, which means right now is a great time to start your own web design business and design a bright future.
First, if you're not already an established graphic designer, you will need a bit of training. But there are many helpful options out there, including online educational platforms that offer subscriptions that allow you to take as many classes as you want. Alternatively, many universities offer affordable website design certification courses. Once that's sorted, the next crucial step will be building your own website, which has to be fantastic or nobody will trust your skills.
With some quality social media marketing, you should be able to rope in a client or two. Impress them and you'll be on the road to design success.
8. Social Media Management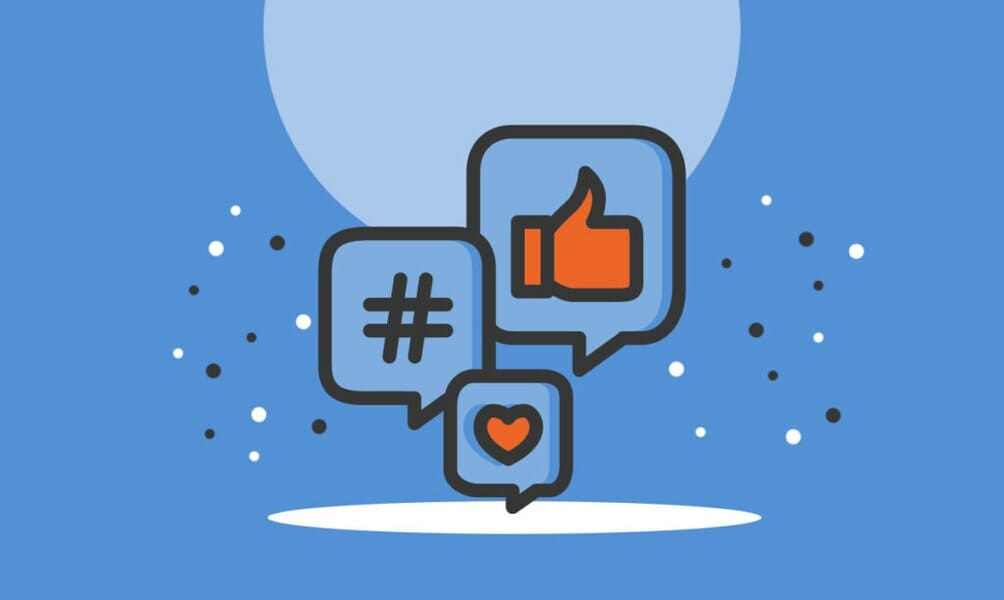 Social media is among the world's fastest-growing industries, with stunning 25% annual growth predicted through 2026. By then it will be nearly a trillion dollar industry, which means that now is a great time to get in on the action and ride this wave.
Starting a social media business can be as simple as starting a blog about the media industry on LinkedIn or as complex as creating a fully-fledged Instagram business with lots of people using your content and products. With any social media business, the marketing will be absolutely crucial.
The primary goal will be to connect with your target audience on the relevant platform. This means that before you even get started, you should do some research and experimentation to decide which platform and its user profile best fits you and your interests. From there, you'll just need to find your niche to start building a respected brand.
9. Dropshipping on Amazon
Dropshipping is an increasingly popular business model in which online stores sell products without carrying inventory. Instead, when the shop owner receives an order, she simply contacts the supplier and relays the product order, which is then shipped directly to the customer.
Already, dropshipping apps like Oberlo have begun to gain ground, enabling business owners to offer products from several different suppliers. The market is worth $130 billion and expects 30% annual growth through 2026. That's lightning-fast expansion, and you could ride this wave by starting your own dropshipping business on Amazon.
The market is growing fast and offers great opportunity for the bold entrepreneur. Yet because a dropshipping business is relatively easy and inexpensive to launch and operate, the competition is getting intense. In order to stand out, your dropshipping business will need to offer either uniquely appealing products or, more likely, a one-of-a-kind customer service experience, from order placement through delivery.
10. IT Consulting
As our world becomes increasingly digital, it's no surprise that more and more businesses need guidance and insight on how to adapt and take advantage of the new technological landscape. This helps explain why IT consulting in the United States has been growing fast and is already worth more than half a trillion dollars. The industry is expected to expand further in the years ahead, which means now is a fantastic time to start your own IT consulting firm and get in on the action.
The crucial element is expertise. If you have a computer science, IT or engineering degree and have spent a few years doing related work at a respectable consulting or tech firm, you have the resume needed to become an IT consultant. You'll need to build a strong website and register your business, but you could soon be offering your tech insights to top businesses. Provide quality consulting for the first few clients, and you'll be well on your way to building a reputation, getting referrals and being a successful entrepreneur.
11. Event Planning
The biggest events — weddings, reunions, graduation parties — are moments that people never forget. You can help create powerful memories for countless people with your own event planning business. As the pandemic recedes, the industry is growing fast and now worth $3 billion in the US alone, so the opportunity is real. If you enjoy organizing and planning, this could be the perfect venture for you — and now's a great time to do it.
More and more people are looking to plan long-delayed major events, from weddings to reunions to memorials and more. You can grab a piece of this growing market with a bit of training, confidence and organizational skills. Starting an event planning business requires little investment, and event planners often make 15-20 percent of the total cost. So just imagine how good you'll feel working from home while planning a $100,000 wedding reception!
12. Start a Blog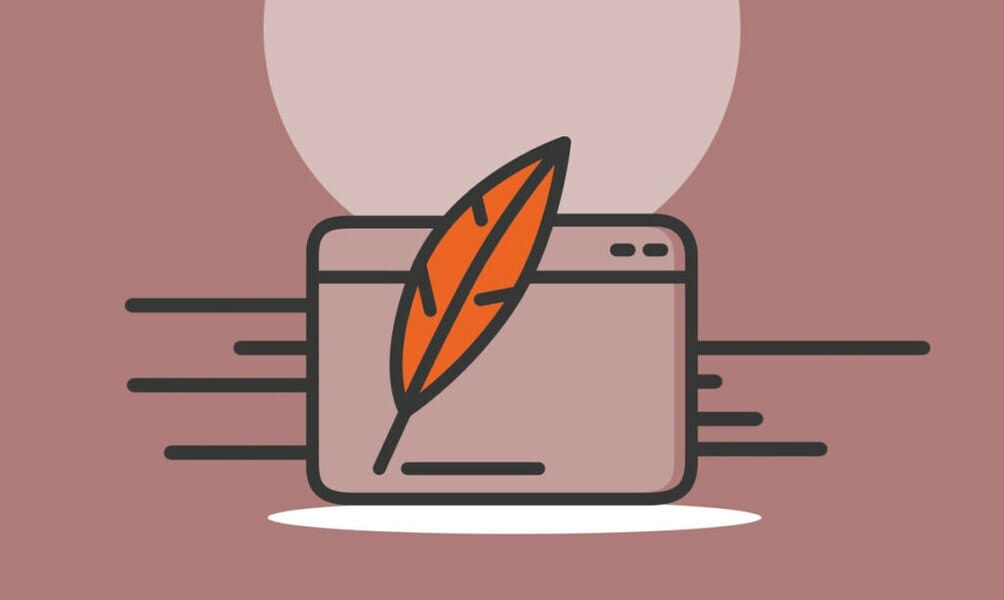 In the podcast era, you might have thought that blogs had gone out of style. You would be wrong. More than 2 million blog posts go online every day, and after years of steady growth, the US is home to about 32 million blogs. Substack, the blog and newsletter platform, recently passed one million subscribers. As a result, there is real opportunity for a bold entrepreneur looking to start a blog business and join this massive market, even part-time.
It requires minimal investment. All you really need is a reliable computer and decent wifi. The major hurdle is coming up with a concept, an objective or mission for your blog business. You might choose generating funds to feed hungry children or delivering crucial news to the people of your city or state. Once you've found your niche, you'll need to reach out across your network, LinkedIn, Facebook, Instagram and beyond, looking for all those who write on related subjects and asking them to get on board. You could offer discounts, incentives, or rewards to sweeten the deal.
Once a couple of accomplished bloggers sign on, the paid advertisements will start rolling in and you'll be on the road to success in the blogging business.
13. Personal Shopper
A surge in online shopping has opened plenty of opportunities for personal shoppers. At Walmart, for example, the number of personal shoppers has more than doubled. If you've mastered some shopping skills, you might want to grab this opportunity to start a personal shopper business in your free time.
Personal shoppers make money by shopping for other people. They usually shop for clothing and accessories, although they can also shop for groceries and other essentials. In the US, there are more than 33,000 personal shoppers and the number is increasing.
Before you get started, it's important to assess your shopping skills, such as putting outfits together that look great, negotiating for the best prices, keeping track of sales and discounts, and more. It's to your advantage to identify your target market. Some personal shoppers provide services directly to their clients while some work for stylists, department stores, and supermarkets. More Americans are turning to personal shoppers for their needs, so it's time to brush up on your shopping skills and make some cash.
14. Grocery Delivery
Global online grocery delivery sales have increased almost 30% since 2020. This stellar performance is expected to continue through 2024 as a lot of people continue to stay or work from home. With online grocery shopping, consumers no longer have to spend time queuing in supermarkets. They simply browse through a retailer's website or app, shop and check out, pay for the items online, and have these delivered right to their doorstep.
If you're thinking of starting a grocery delivery business, now's the time to do it. You have at least three options: operate your own delivery service, work with a franchise, or sign up with an established retailer. Consider carefully the pros and cons of each option before deciding on which business model to choose. Assess the competition as well and identify possible clients if you're going to give it a go on your own. Whatever your decision is, plenty of opportunities await.
15. Affiliate Marketing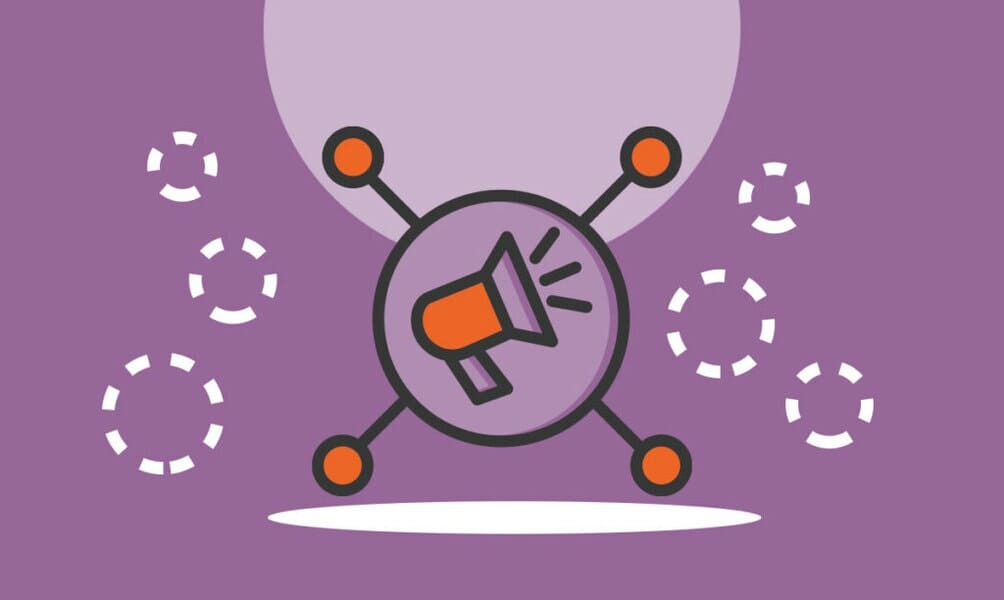 Barely 15 years old, affiliate marketing is one of the hottest segments of the ad industry and used by 80% of leading businesses. The affiliate marketing industry is worth more than $6 billion and still seeing strong growth, so the opportunity is there to enter the market with a new business, even part-time, and do well.
So what, exactly, is affiliate marketing? Basically, an affiliate marketer earns a commission for successfully promoting another company's product or services. For instance, if you were an affiliate marketer for Amazon, you might post a link to an Amazon book on social media. You would then receive a small portion of any purchases made by customers who clicked that link.
Starting an affiliate marketing business is relatively easy. You can do it from home, and work when you wish. You could commit to it full-time or keep it as a side hustle revenue stream while developing your own startup. Either way, be sure to track the results of your marketing efforts so you can see how your click rates and success increase over time.
16. Marketing Consulting
If you're ready to take your marketing career to the next level, why not set up your own marketing consulting business? The $475 billion global marketing services industry is projected to grow steadily in the years ahead, with digital marketing as the fastest-growing segment.
If you have experience in marketing and sales, you'll need only a minimal investment to set up your marketing consulting business. Before you launch, it's a good idea to choose which services to offer, build your team, and scope out the market to determine pricing. Once you've decided on a business name, just create a logo, set up social media accounts, and develop a website to establish your brand in the digital space. These will help you find your first clients. The journey won't be easy and you might encounter speed bumps along the way, but it'll be worth it.
17. Stock Trading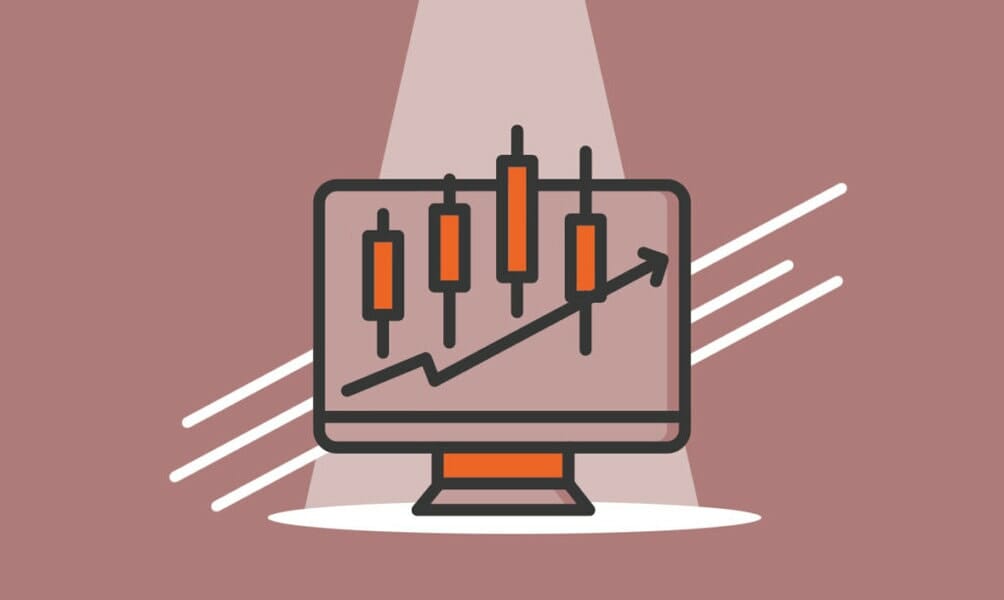 If you have experience with securities, you might want to consider getting into the stock trade. The stock market is projected to continue growing in the next several years, with more than 40,000 industry jobs expected to be created annually through 2030.
The first step in starting a stock trading business is to secure a license and become a member of a stock exchange. You can start small and trade from home. It's important to make a business plan and come up with ways to differentiate yourself from other agencies in order to attract clients or investors. It's wise to offer a diversified portfolio, research the market, monitor any business news likely to impact the stock market, and brace for any wild swings that could result in losses.
18. Virtual Assistant Service
The job didn't even exist 20 years ago, but now, thanks to new technologies and the sharp increase in remote work during the pandemic, the virtual assistant industry is booming. After years of strong growth, the market is expected to be worth more than $4 billion by 2025. That means now is a fantastic time to start your own virtual assistant business, even part-time.
To be clear, we're talking about a human, not a digital or AI-powered, assistant, who provides administrative, technical, and creative services to clients remotely, via the internet. If you have a strong business skillset, you can get started with a minimal investment and run the company out of your own home while serving clients anywhere in the world. You could also add more skills over time, increasing your revenue streams and the rates you're able to charge.
With hard work and a bit of luck, you'll soon be helping businesses run more smoothly and efficiently while making good money for yourself.
19. Dog Grooming
Many dog owners view their pets as their children, and this humanization trend is driving rapid growth in the industry. If you love dogs and are looking to tap into this lucrative market, then consider starting a dog grooming business.
Dog grooming is part of the pet grooming and boarding industry, which is valued at almost $9 billion in the US in 2022. The market grew steadily, although marginally, in the pre-pandemic years and surged when more people adopted pets to cope with the pandemic lockdowns.
Before you launch your business, it's important to learn dog grooming skills, such as cleaning, styling, and identifying any potential health issues. You can take a dog grooming course, which often comes with an apprenticeship program. When you're ready, you can start running your business from home to keep your startup costs to a minimum. But it's to your advantage to come up with a creative marketing strategy and set aside funds to implement this in order to find clients. Good luck!
20. Errand Running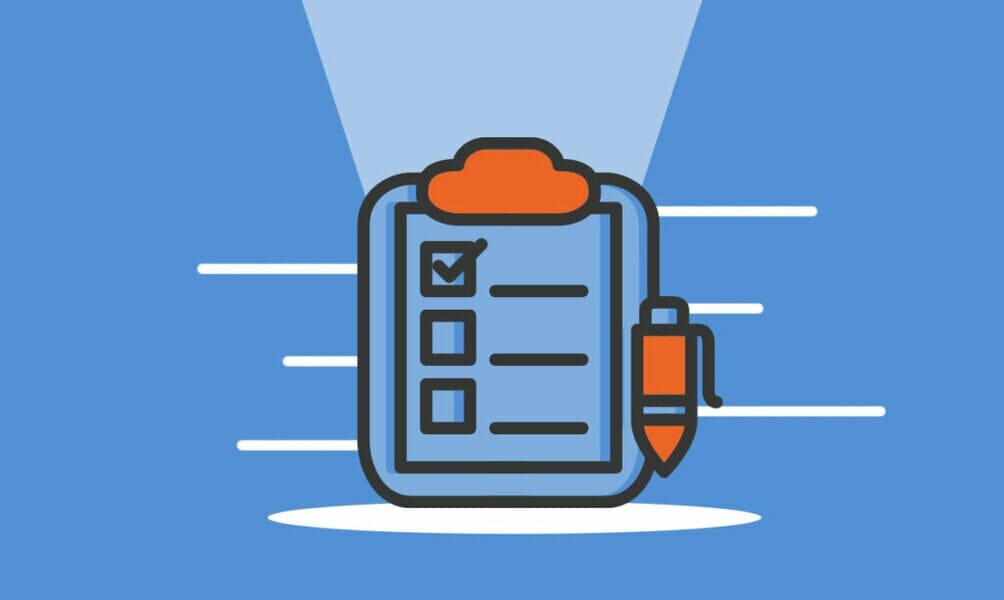 Busy executives and older adults who find it hard to move about will likely be your top clients if you start an errand running business. Just focusing on the older population provides the errand services industry a huge potential customer base. More than 50 million Americans are age 65 and older, and that number is rising fast.
So what does an errand runner do? You take or pick up clothes from the cleaners, fill the car with gas, pick up a prescription, and get groceries. You might want to focus on a few services and develop your own niche, or do whatever your client asks you to do. It will be a matter of time management and you will have the flexibility to set your own schedule. You will need to research the market, though, and find out the prevailing rates. Most errand runners charge by the hour instead of by task.
21. Dog Walking
Would you believe that dog walking is a billion-dollar industry in the US? It's true, and the pandemic deserves some of the credit, because so many people stuck at home for months on end needed company and decided to get themselves a dog. All those dogs, of course, need to be walked, which means demand for dog walking services is strong and on the rise.
If you love dogs, you could start walking dogs on evenings or weekends and help people care for their pets while making a good living, getting some exercise and enjoying yourself! It's a win-win-win.
Of course, it's not as easy as giving a dog a bone. You will most likely need to register with your local health department and get insurance, to help you in the event of any accidents or incidents. But beyond that, you'll just need to offer your services on social media and online platforms like Rover.com and deliver excellent dog walking services to your first few clients. Once you establish a brand and start getting referrals, you might find yourself with too many dogs, and too little time!
22. Life Coaching
If you're good at helping people navigate major changes in their lives, you might consider becoming a life coach. US demand for life coaching is increasing, with the total number of US life coaches set to exceed 18,000 in 2022 as the economy improves.
A life coach provides counseling services and helps clients explore possibilities in the areas of personal development, financial issues, career path, relationship issues, and more. There is no licensing requirement for life coaching, but it's to your advantage to obtain certification that will let potential clients know you underwent training.
There are many certifications you can apply for, but the most prestigious is the certification from the International Coaching Federation (ICF). Besides undergoing training, it's also important to have empathy for your clients. With these, your life coaching business can be truly rewarding as you coach your community toward success!
23. Catering
Do you have great culinary skills? Have you always dreamed of making your delicious dishes for hundreds of people? Now is a great time to start a catering business. The industry is seeing strong growth as the pandemic recedes and more and more people plan major events, like weddings and corporate affairs.
The crucial first step will be nailing down an initial menu. Do you favor traditional American dishes? Are you obsessed with Italian? Or maybe Mexican, Thai or Middle Eastern food is more your thing. Once you decide, fill out the menu with appetizer options, second courses, soups and salads, and a selection of entrees and desserts. And don't forget Americans' dietary issues — be sure to include low-fat, gluten-free, vegetarian and vegan options.
Next you'll want to nail down your product offerings. For example, some caterers today are providing box lunches for in-office events. You should also consider embracing technology, as today's top event planners often use apps to book the best caterers. Lastly, it's crucial that you acquire all the necessary licenses and permits, as food businesses are strictly regulated.
Now you're ready to get in the kitchen and start making a lot of smiling faces, and a lot of money.
24. HR Consulting
If you have people skills and knowledge of human resources (HR) management principles, then an HR consulting business may be a perfect fit for you. HR consulting in the US is a $24 billion industry that offers more opportunities for growth in the next five years as more companies outsource HR functions. HR consultants are hired for a wide range of services, from recruitment and payroll to training.
Before you can launch, be sure to find out your state's licensing requirements. You might want to develop core competencies and focus on these. It's a good idea to identify your target market, network with other industry pros, and promote your services to land your first contract.
Make sure to stay aware of the latest HR trends and tools, and build trust with your clients to succeed and grow your business. HR consulting can be a lucrative career path if you have the right skills and are passionate about what you do.
25. Translation Service
Demand for translation services is expected to grow as more companies seek to capture or increase their share of the global market. In the US, more than 10,000 new jobs for interpreters and translators are expected each year through 2030. They translate documents, localize websites, and interpret speech from one language to another, including sign language. If you're thinking about starting a translation business, you're not alone. But if you have the skills and the right talents and tools, you could edge out the competition.
In this internet age, finding translators who can work remotely across the globe has become easier. Promoting diversity among your staff could also be good for your business because you'll be able to offer translation services for more languages. Do the paperwork to register your business, keep yourself updated with the latest technologies, promote your services, and you should be able to gain traction as soon as you start operating.
26. Selling on eBay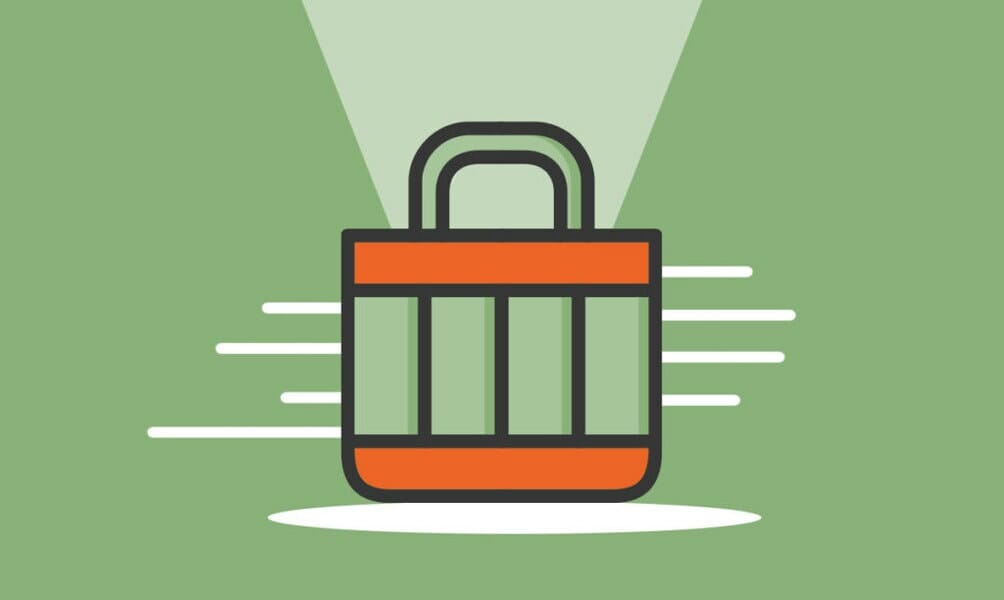 With the rise of Etsy and other online platforms you might think of eBay as a blast from the past. But eBay grew nearly 20% in 2020, and the leader in online auctions, which already does $10 billion in annual revenue, expects steady growth in the years ahead. So if you're into online bargains, you could start your own eBay business and ride this growth to good money.
An eBay business can be extremely profitable, with minimal startup costs. The best part is that eBay has done most of the work for you — providing a sales platform and a massive customer base, confirming that buyers are reliable, and building a system that ensures the true market value for goods.
The key to your eBay business will likely be deciding which sort of goods you'll offer. Will it be vintage T-shirts? War memorabilia? Cool sneakers? On eBay, the possibilities are endless.
27. Photography
Are you an amateur photographer who loves snapping great images? Photography in the US is an $11 billion industry expected to see steady growth in the coming years, so now would be a great time to stretch your entrepreneurial wings and give it a shot. You could start your photography business from home and give the world beautiful photos while also making a good living.
A crucial step will be finding your photographic niche. You could focus on personal portraits, fashion and culture photography, news and celebrities, or travel, nature and wildlife. Assuming you already have a professional-level camera, you'll just need some great editing software and to build a website showing off your portfolio and listing your prices and services. With a bit of talent and determination, you could be snapping your way to success in no time!
28. Personal Chef
If you're a skilled and passionate chef, becoming a personal chef might be a wise move. The personal chef market is booming because more people now prefer to eat at home. A personal chef prepares meals for private clients, either daily or weekly. Some 6,000 personal chefs are now woring in the US.
Starting a personal chef business requires time management skills, a well-equipped kitchen, and lots of creativity to channel into meals that will satisfy clients. Before you launch, research the market to check out other personal chefs offerings and rates. You'll need a good marketing plan to find clients, who will likely be high net worth individuals and busy professionals. So if you're ready to make money while doing something you love, start promoting your skills.
29. Personal Driver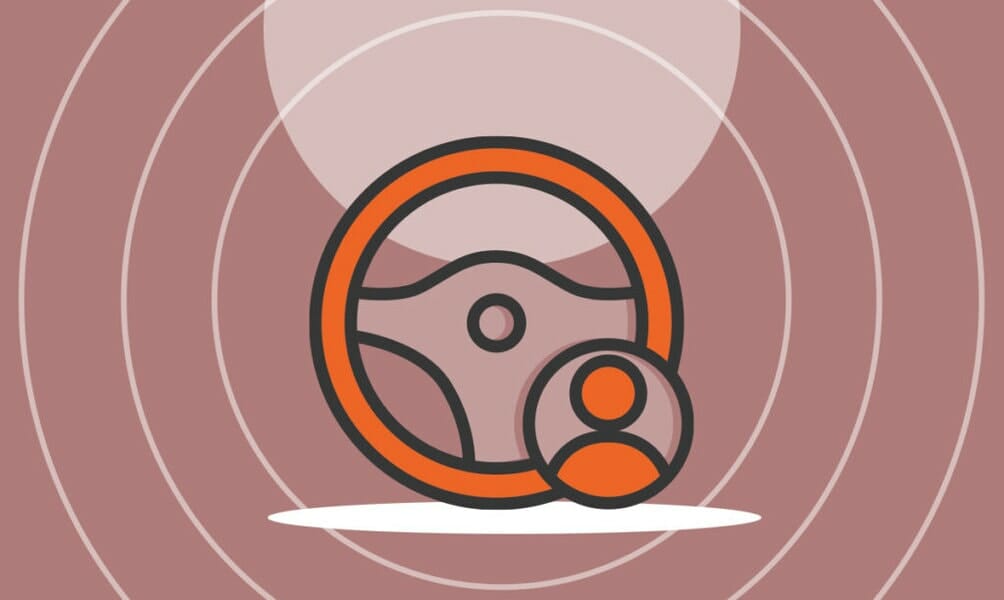 Some people hate waiting in line for a taxi or spending $40 on an Uber ride across town. Well, there's a new trend that's convenient for anyone who wants it: personal driver services. Demand for professional drivers is increasing as more people realize the advantages of a stress-free and seamless commute. More than 30,000 jobs for taxi drivers and chauffeurs, including personal drivers, are expected to be created per year through 2024 in the US.
In order to start your own personal driver business, you need a standard or commercial driver's license. Check with your local authorities whether you need both. Some states may also require personal drivers to undergo training on safety regulations, navigation skills and customer service skills before they can accept clients. You should know the direct routes to hotels, convention centers, restaurants, airports and other landmarks. If you're familiar with the streets in your city or state, then your personal driver business would have greater chances of success.
30. Craft Business
Do you have a creative hobby? If it involves some sort of craft, you might want to consider turning your favorite at-home pastime into a business, and potentially a major revenue stream. With people stuck at home for months on end looking for something creative to do or something interesting to buy, the arts and crafts industry has exploded since the start of the pandemic. In 2020 alone, the revenue of the leading online arts and crafts marketplace Etsy more than doubled, to $1.72 billion. That means right now is a great time to start your own craft business, provided people with wonderful products and ride this wave to prosperity.
You'll be your own boss, working at home at times that are best for you. You'll be able to embrace and express your creativity, producing goods that could be sold around the world. But you will need to decide which products to focus on. This could be anything from crocheted blankets and clay jewelry to embroidered handkerchiefs and knit hats. Whatever you choose, be sure to research what's already out there and offer a unique twist on existing products. Building a strong brand will be key to the success of your craft business.
31. Video Game Company
Nearly 230 million Americans play video games and most will continue playing in the years ahead. The fast-growing US video game market is already valued at more than $95 billion, so now seems like a great time to get in on the action. Who knows? Maybe your new game will dislodge Minecraft or Fortnite as the new smash hit!
If you're designing the game, you'll need to collaborate with a script writer and graphic artist. It's important to build your team first and brainstorm on your game's features, characters, story arcs, and more. Although you can run this business from home, you'll still need to register it and make sure it's legally compliant. Once you've completed and tested your game, you may want to apply for a patent. Just make sure it doesn't bear any similarities to existing games. Starting a video game company is not easy, but you'll be reaping the rewards if your game catches on.
32. Cyber Security Company
Ensuring cyber security is one of the greatest challenges to our digital transformation. That's why demand for cyber security skills has skyrocketed in recent years. The US cyber security market is worth $60 billion, and the global market is set to grow a whopping 125% by 2026.
If you have white hat hacking skills, then starting a cyber security company might be the perfect career path. White hats, or ethical hackers, thwart cyber attacks in real time. Besides ethical hacking, it's to your advantage to learn computer forensics skills and understand cloud security, blockchain security, internet of things security, and artificial intelligence. Having effective communication skills will also give you an edge.
Before you can launch your company, you should obtain the relevant certifications and make sure your business is legally compliant. With proper training and the latest tools to protect data and computer systems, you can easily become successful in this field.
33. Home Decor Service
If you have a creative mind, starting a part-time home decor business could be the perfect career choice for you. It may seem daunting as you'll be competing with big companies like IKEA, Wayfair, and Bed Bath & Beyond, but your business can thrive if you play your cards right. The home decor industry in the US has been expanding steadily, with total revenue expected to cross $200 billion in 2024.
You'll need to make a significant investment if you decide to put up a brick and mortar shop. An option is to run your business from home and sell your merchandise through online marketplaces to reduce your startup and overhead costs. You'll still need to register your business and comply with other legal requirements. It's important to keep up with the latest trends and be innovative in promoting your products to make them stand out in a crowded marketplace. With a creative marketing strategy and a lot of hard work, your home decor business can be very rewarding.
34. Gift Wrapping
There's nothing like the excitement created by a present wrapped in colorful paper and ribbons. If you're looking for a profitable venture that will make your customers feel good, starting a gift wrapping business is a viable option. The market value of gift wrapping products in the US is expected to double to $7 billion by 2025 as people spend on gifts and gift wrapping not only during the holidays but also for special occasions throughout the year.
To get started, you'll have to decide whether to just provide gift wrapping services at home or set up a shop. You will need to unleash your creativity to be able to offer unique gift wrapping ideas. Keep up with the latest trends and techniques to stay relevant and differentiate yourself in the market. It's also important to stock up on wrapping materials and tools to make sure you can deliver what your customers want. With retailers constantly thinking about ways to make each day special, there will always be someone who will need your gift wrapping skills.
35. Publishing Company
Books deliver knowledge and life lessons, provide entertainment, enhance imagination, and record historical events. Some books are better than others, of course, but if you love books and want some control over the ones that see print, why not start a publishing company?
The US publishing industry has yet to recover from the pandemic slump, but it remains a huge market with revenue exceeding $30 billion. Besides putting books into stores, publishers also take care of book editing, design, illustration, and distribution.
Some segments are still performing well, such as educational books, scholarly publications, and ebooks. The ebook market is set to grow an impressive 17% per year and approach $7 billion by 2025. Best to stick to these segments and start publishing ebooks first. You can do so on self-publishing platforms such as Amazon's Kindle store, which claims to sell 80% of ebooks sold worldwide. Good luck!
36. Home Health Agency
If you're a licensed physician or a registered nurse, you can start a home health agency to provide supportive care to elderly patients in their homes while generating a steady income. The market is huge as there are more than 50 million adults 65 years and older in the US. Nearly eight in 10 have two or more chronic medical conditions and may need home care, which includes not only medical care but also assistance in carrying out daily tasks such as bathing and eating.
The licensing requirements for a home health agency vary from state to state so it's important to check your state and city's regulations before you launch your business. It's also important to define your services from the start, whether you're providing medical care, non-medical care, or both. This type of business may be run from your home, but you might have to set up an office and hire more nurses and caregivers once you get more clients. With a strong marketing plan, your business could really thrive.
37. Shirt Printing
Just about everybody loves a good T-shirt, which is why the US' online T-shirt industry has more than doubled in the past decade and expected to see continued growth in the coming years. The global custom T-shirt printing industry is anticipated to grow steadily and approach $8 billion in market size by 2028. If you're into fashion and have strong design ideas, you could start a shirt printing business in your free time and grab a slice of that market while giving consumers cool shirts that start new trends.
Getting started is probably easier than you think. You'll need some high-end design software, to create new and appealing styles, and you'll need to familiarize yourself with screen printing. But at least initially, you can work from and don't even need your own website; you can sell your T-shirts at online platforms like Amazon and Etsy. Then, once you've established a strong reputation, you can launch your own website, open your T-shirt store and start building your casual clothing empire.
38. Furniture Flipping
Flipping furniture means taking discarded pieces of furniture, fixing them up and selling them for profit. It's often a fun and lucrative business. The global off-the-shelf second-hand furniture market is projected to perform strongly and reach $27 billion in value by 2027. If you're creative and have an eye for detail, starting a furniture flipping business could lead to your financial freedom.
But where can you find used furniture? What supplies do you need to upgrade used furniture? And who will be your target market? These are all good questions, and you should be able to find the answers with a bit of online research. To make a profit, you'll need to buy used furniture at a reasonable price and keep your upgrading costs to a minimum. Don't forget to take great photos of your furniture. You can post these on social media or use them in flyers. With hard work and creativity, you can build a profitable furniture flipping business.
39. Virtual Office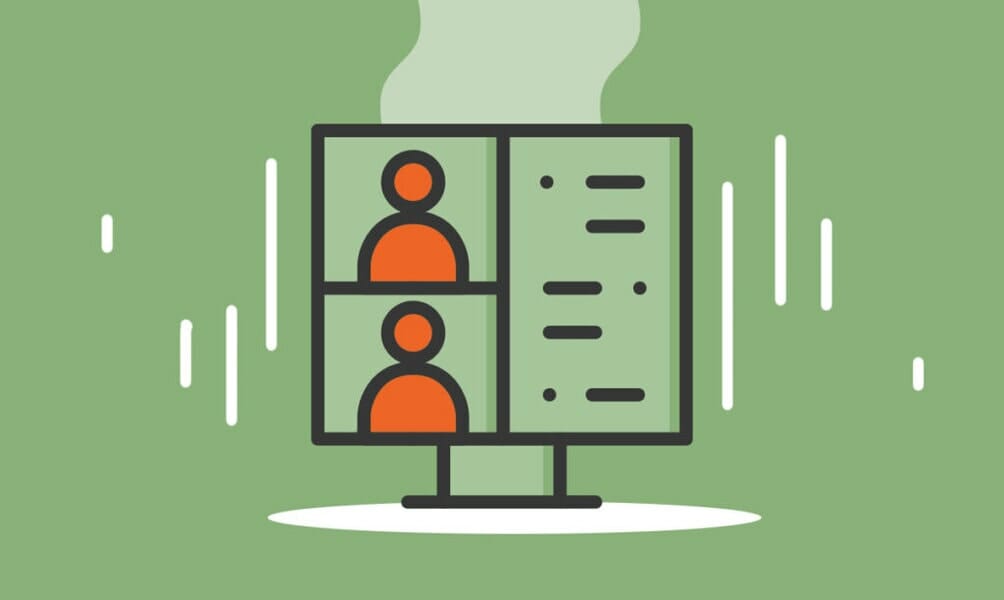 Do you have entrepreneur friends looking for ways to run their business without having to be in the office? If so, a virtual office business could be the right move. It's cost-effective, convenient and more flexible. In a virtual office, businesses get an address, a phone number and secretarial services without having to rent a physical office. The industry is booming because of the rising number of Americans working remotely. Total revenue is anticipated to grow at least 15% per year through 2027, exceeding $100 billion, as remote work opportunities continue to increase.
Before you launch your virtual office business, you must complete the regulatory requirements in your state and city, get the necessary hardware and software, build a competent team, and prepare an aggressive marketing plan. Having a broad target market could work for you, but you might want to consider focusing on certain segments. Once you hurdle the challenges, your virtual office business should be primed for success!
40. Knife Sharpening
The knife is considered the most important tool in the kitchen. In fact, mastering basic knife skills is among the first tasks given to aspiring chefs. Keeping the knife sharp is another. With popular cooking shows inspiring more people to prepare their meals at home, demand for knife sharpening services is on the rise. The US knife sharpening services market is set to grow 6% per year through 2028. If you're looking for a profitable and practical way to earn money, knife sharpening could be just the ticket.
A knife sharpening business is something that you can do from home and requires minimal investment. But you will need to know all the knife safety rules to avoid injuries. You will also need to research the various methods and materials used to sharpen knives. If you choose carefully, you can ensure the long-term health of knives, minimize risks and make a good living.
41. FBA Business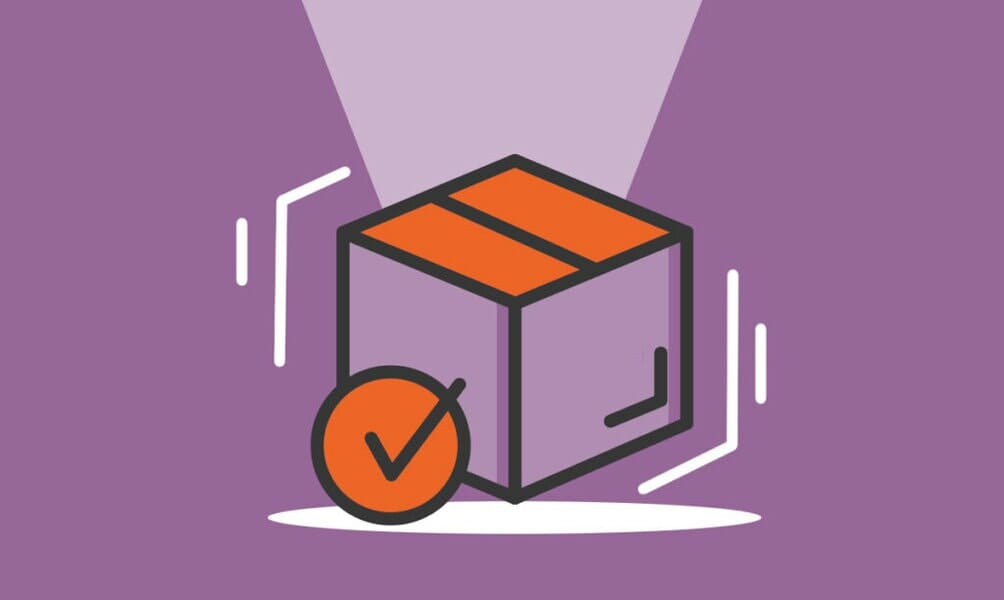 FBA stands for Fulfilled by Amazon, and it's a great way to simplify the process of selling products online. If you're looking to tap opportunities created by the rapidly growing online shopping market, then consider starting your own FBA business. Before the pandemic struck, 73% of Amazon.com sellers in the US utilized third-party FBA services which include storage, packing and shipping. This is expected to rise as the online marketplace giant broadens its target market and its global reach.
Before you get started, familiarize yourself with FBA policies and requirements for labeling and packaging. You need to know which products require prior approval before these can be sold on Amazon and which products can't be sold using FBA. You will need to find a storage space, acquire a truck or fleet of trucks, set up a website and social media accounts, and promote your services. You will also need to comply with state and federal laws and regulations governing the logistics sector.
42. Proofreading Service
Do you have an eagle eye for grammar, spelling and punctuation errors? If so, starting a proofreading business could be perfect for you. With the rising popularity of content marketing, demand for proofreading services has increased. Close to 8,000 proofreaders and copy editors are employed in the US and demand for proofreading services is expected to increase at least 6% annually through 2029.
A proofreading business can be a great way to make money from home. Proofreaders do the final quality check just before a manuscript or any text is published. Your potential clients include publishing houses, newspapers and magazines, and other businesses that outsource proofreading of business documents, marketing collaterals, manuscripts, academic papers, and other content. You will need to establish a strong online presence and brush up on your networking skills to find these clients and ensure the success of your proofreading business.
43. 3D Printing
So you've decided to start a 3D printing business. Great idea! Strong demand for customized 3D products is driving rapid growth, and the global 3D printing market reached $16 billion in 2021. The market is expected to grow 24% per year through 2028 due to increased demand for prototypes, models and artistic designs in industries like aerospace, automotive, and health care.
You will need to understand the regulations and legal issues affecting the industry. For example, the use of 3D printers is not regulated but the medical products that are produced through 3D printing are regulated by the FDA. A license is also needed for 3D printers that are used to make weapons. If a design used to create a 3D model is covered by intellectual property rights, printing the model would infringe those rights. You'll also need to make a hefty investment upfront to get your business up and running, but the benefits could be immense.
44. Beauty Supply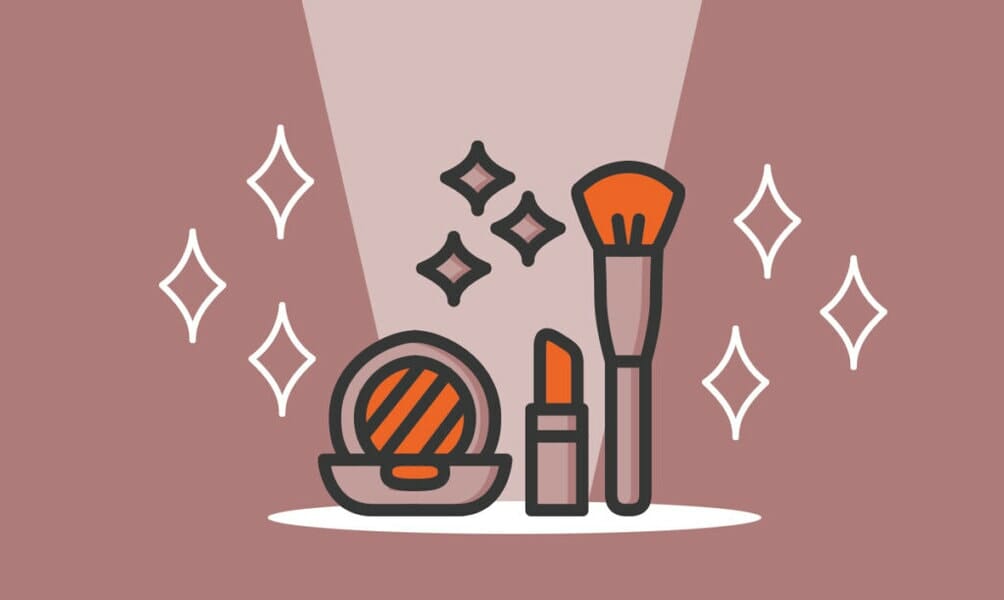 If you're thinking about starting your own beauty supply business, you're not alone. The US beauty industry has remained attractive even at the height of the pandemic, growing marginally after a drop in sales in 2020. The market is expected to increase to more than $19 billion in 2022 as consumer confidence improves and the economy continues to recover.
Starting a beauty supply business can be challenging since there are so many different products on the market. To make your mark in this highly competitive industry, choose a niche and develop a strong brand identity. You should make sure your brand is unique and engaging enough for your customers to notice it. It is important to understand your target audience so that you can develop marketing strategies to reach them. Finally, make sure your products are approved by the FDA and that your business complies with cosmetics laws and regulations.
45. Senior Transportation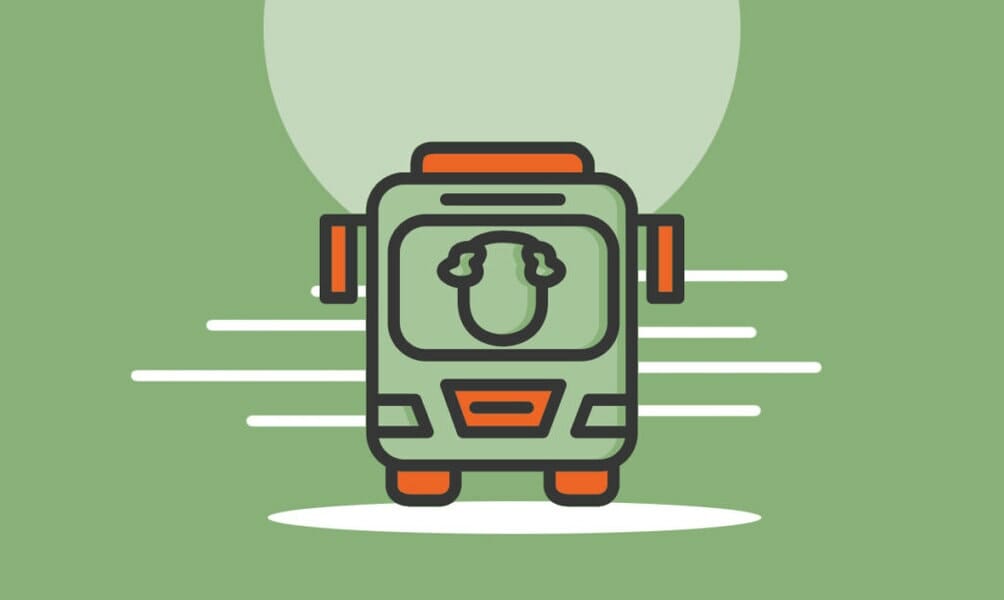 By 2030, the number of Americans 65 and older is set to hit 72 million, and they'll need transportation and other care services. If you're on the lookout for a big business opportunity, senior transportation could be it.
Start your business by understanding your target market. Older adults still need to get around to visit a doctor, shop for necessities, or see friends and loved ones. But most can no longer drive due to visual impairment and other challenges that increase the risk of road accidents. Public transport units usually have accessibility features, but seniors might have difficulty navigating stairs or walking between stops.
You also have to find out whether seniors need other services. Do they need service providers or just drivers? What is their budget? The answers to these questions will help you determine the type of fleet and service model to use. With your senior transportation business, you can look forward to making a profit and helping seniors maintain their mobility and independence as well.
46. Utility Trailer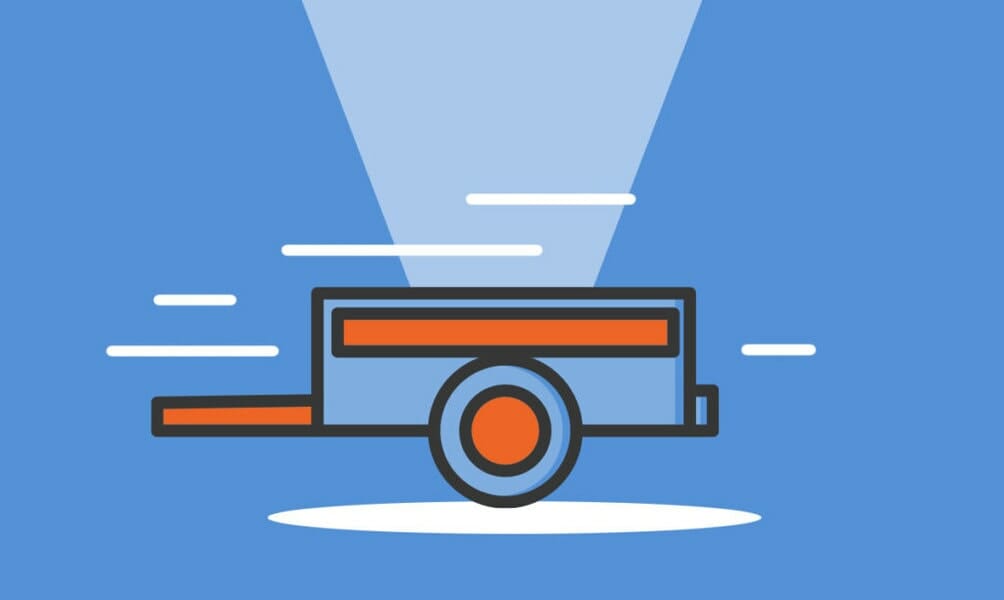 Utility trailers are versatile and can be used for a variety of purposes, making them a valuable asset for businesses and homeowners alike. The market was hurt by the pandemic, but it's now rebounding as the economy bounces back. If you're looking to start a utility trailer business, now is a great time, as nearly $13 billion worth of trailers were sold in North America just before the pandemic.
Starting a utility trailer business can be challenging because of federal and state safety regulations. These differ from one state to another, so it would be best to check out your local regulations. You will also need to come up with a business plan. What kind of trailers do you want to offer? Utility trailers can be either open or enclosed. They come in different sizes, and they can be styled to match your vehicle. Which services will you offer? How will you market your business? These are all important questions that need to be answered in order to build success.
47. Gym
As the US economy recovers from the pandemic, gyms and fitness centers are also bouncing back. The gym, health and fitness clubs industry is poised for modest growth and expected to earn more than $36 billion in 2022. Starting your own gym business can be very profitable and rewarding, too.
Setting up a gym can be a breeze if you're motivated and have a clear vision. You'll need to invest in good equipment, choose an accessible location, and secure the necessary permits. You could also identify a target market. A growing number of younger people want to get fit, so you might direct your advertising and marketing efforts to this demographic. But don't forget older fitness buffs — their numbers are increasing as well.
Comments