Back to Business Ideas Categories
27 Best Halal Business Ideas
Written by: Carolyn Young
Carolyn Young is a business writer who focuses on entrepreneurial concepts and the business formation. She has over 25 years of experience in business roles, and has authored several entrepreneurship textbooks.
Edited by: David Lepeska
David has been writing and learning about business, finance and globalization for a quarter-century, starting with a small New York consulting firm in the 1990s.
Updated on April 26, 2023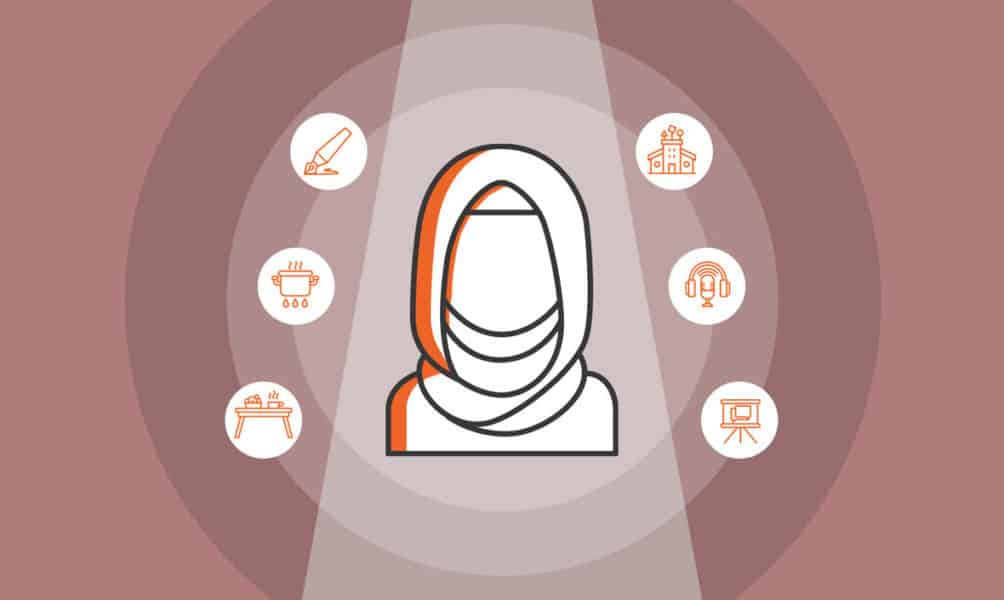 27 Best Halal Business Ideas
Life Coaching
Tutoring
Social Media Management
Podcast
Virtual Office
Daycare
Candle Shop
Calligraphy
Bed and Breakfast
Tourism
Cooking Class
Painting Business
Freelance Writing
Non-medical Home Care
Event Planning
Catering
Travel Agency
Video Game Company
Proofreading Service
Online Courses
Virtual Assistant
Greeting Card Business
Blog
Wedding Planning
Gift Basket
YouTube Channel
Bookstore
Some businesses, like bars and pork butcher shops, are haram, or unacceptable for Muslims to run under the guidelines of Islam. But many are perfectly halal, or acceptable. You could start a clothing, tutoring or catering business, or deliver home care to people in need. You could plan major events, make baskets, publish books or produce cool YouTube videos.
The possibilities for an Islam-approved business are nearly endless. And best of all is that the American Muslim population is growing quickly, which means demand for halal goods and services will continue to increase in the years ahead, offering a real opportunity.
Check out our list of excellent halal business ideas below, and bismillah al-rahman al-raheem.
1. Life Coaching
If you're good at guiding other people through various perspectives as they navigate major changes in their lives, then you should consider starting a life coaching business. Demand for life coaching services is increasing in the US as indicated by the steady rise in the number of life coaches. The number is expected to exceed 18,000 in 2022 as the economy improves and consumers are able to spend more on discretionary services, market analyst IBISWorld says.
A life coach provides counseling in regards to finances, career, relationships, and personal development, and you could center your coaching around your faith. There is no license required for life coaching, but it's to your advantage to obtain certification to let potential clients know of your training. There are many certifications you can apply for, but the most prestigious is the certification from the International Coaching Federation (ICF). Besides undergoing training, it's also important to have empathy for your clients. With all this, your life coaching business can be truly rewarding.
2. Tutoring
Do you have an area of academic expertise? Maybe you're great at math, deeply familiar with science, or obsessed with language and literature. Even if you're not a subject expert, but simply good with children, now's a great time to consider starting a tutoring business and shape young minds.
The industry took a hit during the pandemic, but today many tutors are embracing virtual instruction and tutoring is expected to see steady growth in the years ahead. As a result, you're now able to run a tutoring business almost entirely from home, all while helping children to learn and excel and making a good living.
Starting a tutoring business is not terribly complicated. If you have teaching experience or some proof of your expertise, you mainly need a good computer and you can start offering your services on a variety of online platforms, like ClubZ or eTutorWorld. With a bit of marketing on social media, you should be able to attract a few clients and start building your tutoring empire.
3. Social Media Management
Social media is among the world's fastest-growing industries, with its 20% annual expansion in the last five years expected to increase to stunning 25% annual growth through 2026. By then it will be nearly a trillion dollar industry, which means that now is a great time to get in on the action and ride this wave.
Starting a social media business can be as simple as starting a blog about the media industry on LinkedIn or as complex as creating a fully-fledged Instagram business with lots of people using your content and products. With any social media business, the marketing will be absolutely crucial. The primary goal will be to connect with your target audience on the relevant platform. This means that before you even get started, you should do some research and experimentation to decide which platform and its user profile best fits you and your interests. From there, you'll just need to find your niche — maybe you'd like to promote Islam? — and start building a respected brand.
4. Podcast
The number of Americans who listen to podcasts is increasingly quickly, mainly among younger listeners. Starting your own podcast can be daunting, but if you can get your podcast on iTunes or Spotify, you can immediately engage millions of people not only in the US but also worldwide.
Submitting your podcasts for upload on iTunes or Spotify is easy, but the challenge is getting an audience to listen to you since you'll be competing against popular podcasters with tens of thousands of loyal listeners. You'll need an attention-grabbing story or subject focus, and strong production values to succeed.
5. Virtual Office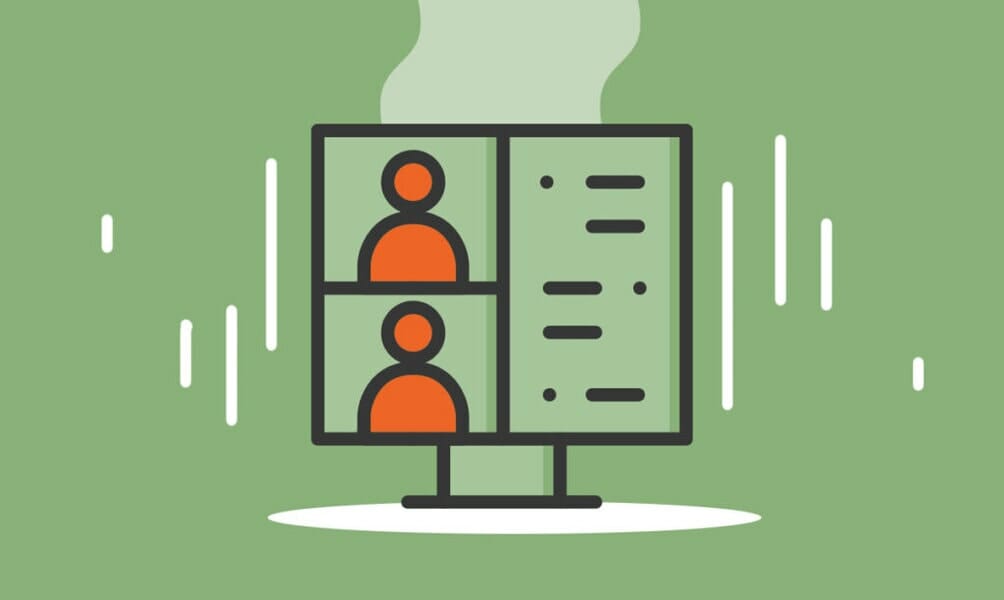 Do you have entrepreneur friends looking for ways to run their business without having to be in the office? If so, a virtual office business could be the right move. It's cost-effective, convenient and more flexible. In a virtual office, businesses get an address, a phone number and secretarial services without having to rent a physical office. The industry is booming because of the rising number of Americans working remotely. Total revenue is anticipated to grow at least 15% per year through 2027, exceeding $100 billion, as remote work opportunities continue to increase.
Before you launch your virtual office business, you must complete the regulatory requirements in your state and city, get the necessary hardware and software, build a competent team, and prepare an aggressive marketing plan. Having a broad target market could work for you, but you might want to consider focusing on certain segments. Once you hurdle the challenges, your virtual office business should be primed for success!
6. Daycare
Do you love spending time with young children? If so, a daycare business could be the perfect venture for you. Busy parents often need childcare services while at work, so you would be providing a crucial service while spending your day with toddlers.
You'll need to acquire daycare certification, which usually entails a relevant or at least two years caring for children. You'll also need to find a good-sized space, preferably in a residential area with minimal competition. And you should outfit it with lots of toys, drawing materials, high chairs, cribs, and more, and get yourself some good insurance, because little kids tend to find trouble.
Once all that's done, you'll just need an appealing website and a decent marketing campaign, and you'll be off and running and helping to build a strong community.
7. Candle Shop
If you're a budding entrepreneur with a creative streak, custom-made candles represent a great combination of a fast-growing market with a business that's relatively easy to start. With a small investment you can start making candles from home and sell them online to help countless people set the mood while making good money. Best of all, you can express your creativity in your candles. Some of today's trendier homemade candles include calming scents, wild colors, organic ingredients and a variety of shapes and sizes, including a $65 candle shaped like a hand!
The first key step will be brushing up on your candle-making skills, and there are many online courses to get you up to speed. After that, you'll just need to purchase all the key materials and equipment, set up an account at an online platform like Etsy and start selling your goods. Once the money starts rolling in you can create your own website, start giving tutorials to build your reputation and even open your own candle shop!
8. Calligraphy
Have you been experimenting with calligraphy? If so, you might not know that calligraphy in the US is a billion-dollar industry, and one of the country's more stable markets. You could turn your hobby into a calligraphy business and make a good living while also providing people with gorgeous invitations, decorations and artwork.
If you're not already an expert, a good first step is to enroll in a local or online course and brush up on your calligraphy skills. Next, build a website highlighting your designs and your service offerings, from invitation lettering to live demonstrations and more. Finally, get on social media platforms like Instagram and Facebook, where you can find potential clients and calligraphic communities and show off your skills by posting images of your work.
Once you reach this point, your success has basically been written in stone!
9. Bed and Breakfast
Many Americans still prefer to stay in a traditional B&B for the unique hospitality, homemade food, and fascinating local insights. The US bed and breakfast market was worth $1.7 billion in 2021 and expected to rebound strongly from the pandemic after the lifting of travel restrictions. If you've been thinking of opening your own bed and breakfast, now is a great time.
When starting a B&B, it's important to be aware of the latest industry trends. For example, many guests prefer a facility that offers live entertainment or is located close to tourist attractions. It's also to your advantage to research the market and see what features and services are being offered by the competition. Be innovative in coming up with ways to differentiate your business. Running a bed and breakfast is not easy, but it can be very rewarding if you play your cards right.
10. Tourism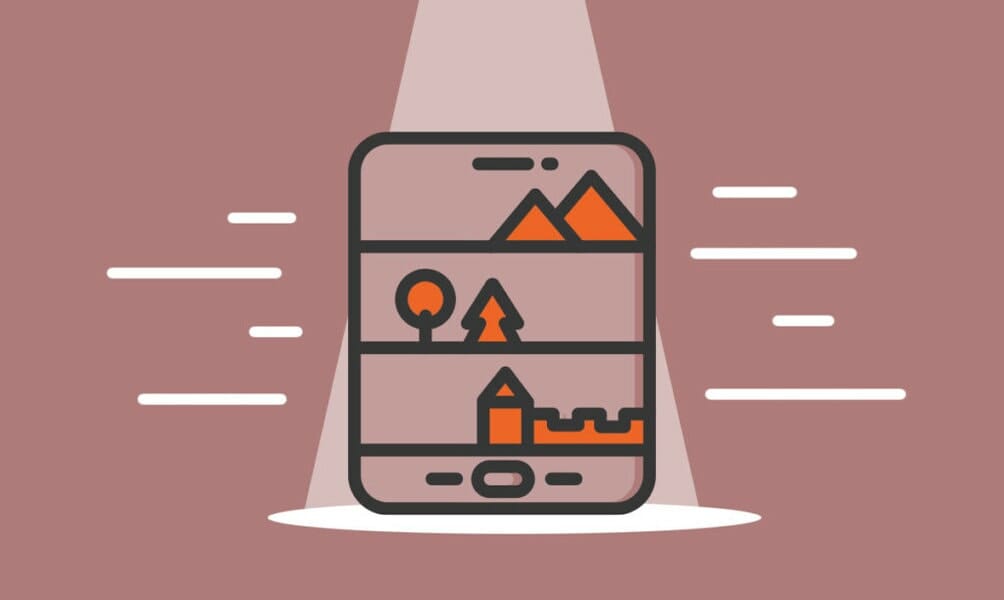 If you're looking to start your own tourism business, you're in luck! The US has reopened its land and air borders to vaccinated tourists. After suffering devastating losses due to the pandemic, the tourism industry is poised to surpass pre-pandemic revenue in 2022 as 82% of Americans expect to travel soon. International inbound travel is expected to increase gradually and fully recover by 2024.
When starting a tourism business, it is important to keep track of the latest travel guidelines so you can properly advise your clients. Besides complying with licensing, insurance and other regulations, you will need to choose your niche market. Maybe Islam-related travel and tours? You will also need to be creative and come up with a marketing strategy. You can start by building social media presence to promote your services and attract clients.
11. Cooking Class
Are you a skilled and trained cook? You can start a cooking class business and help others do wonders in the kitchen while earning some cash. The US cooking class industry is worth $2 billion and expected to rebound strongly from the pandemic. Globally, the industry is expected to soar 450% by 2029, driven by demand from Generation Z and millennials.
Before you launch your business, it's important to obtain relevant certifications to increase your value as a brand. If you conduct classes online, you can just set up a DIY studio in your kitchen but you'll need tools and equipment. You'll also need a high-resolution camera, microphone, lighting equipment, fast internet connection, and live streaming software if you're doing it in real time. Keep in mind that you'll be competing with culinary schools, so it's a good idea to get creative with your marketing. With careful planning and some market research, you can achieve success with your cooking class business.
12. Painting Business
Painting may not be the most exciting line of work, but it can be quite lucrative, and demand is nearly constant. After a sharp slowdown during the pandemic, the US painting industry is now coming back strong and looking at steady growth in the years ahead. With a relatively small investment you could launch your painting business from your home, take on residential and commercial jobs, interior as well as exterior, and make good money while adding a burst of color to your community.
Of course, it won't be as easy as watching paint dry. You'll need a van or truck, as well as brushes, rollers, step ladders and other equipment. And if you plan to take on bigger jobs, you'll also need to be licensed as a painting contractor by your state, which requires significant experience. But you could start out with smaller jobs, build up your experience, client list and reputation, and then once you get your license, launch your sharp new website and watch the jobs start rolling in!
13. Freelance Writing
In this age of social media and digital marketing, opportunities abound for skilled and creative writers who can connect to any audience. In the US, employment of writers and authors is projected to grow nearly 10% per year through 2030. If you're looking to capitalize on your writing skills and creativity, you might want to consider setting up a freelance writing business. You could write or ghostwrite for magazines, books, blogs, organizations and corporate clients.
There's nothing easy about freelance writing, though. You would be competing with millions of writers on known freelancing platforms so you'd have to work first at establishing your brand as a writer. Create a blog or a website, set up an account on social media and networking platforms, and connect with other writers to find your first client. It would take a lot of hard work, patience and dedication for you to succeed. But once you start to find some clients, you can expect to land more contracts.
14. Non-medical Home Care
As the massive Baby Boomer generation ages and needs more daily assistance, the non-medical home care market is growing fast. It's already worth nearly $300 billion globally and expected to see strong 8% growth in the coming years. If you like helping people, you could start your own home care business and improve people's lives while also making a good living. That's a win-win!
Of course, you'll need to do a bit of work to get there. First, your state may not require licensing for non-medical home care. Check with your state for details. If you don't need a license, it's still a good idea to get a bit of training, even from an online platform like Care Academy.
Next, your business will definitely need reliable insurance in the event of any incidents, so be sure to get that. Finally, just register your business and start offering your services on home care platforms and services sites like Angie's List. With a bit of luck, determination, and strong marketing, you'll be caring for people in no time, and building a successful business.
15. Event Planning
The biggest events — weddings, reunions, graduation parties — are often moments that people never forget. You can play a key role in making memories for countless people by starting your own event planning business. As the pandemic recedes, the industry has been growing fast and is now worth $3 billion in the US alone, so the opportunity is real. If you enjoy organizing and planning, this could be the perfect venture for you — and now's a great time to do it.
More and more people are looking to plan long-delayed major events, from weddings to reunions to memorials and more. You can grab a piece of this growing market with a bit of training, confidence and organizational skills. Starting an event planning business requires little investment, and event planners often make 15-20 percent of the total cost. So just imagine how good you'll feel working from home while planning a $100,000 Muslim wedding!
16. Catering
If you have serious kitchen skills and have always dreamed of making tasty meals for hundreds of people, now is a great time to start a catering business. The industry is seeing strong growth as the pandemic recedes and more and more people plan major events, like weddings and corporate affairs.
The first step will be nailing down an initial menu. Do you favor traditional American dishes? Are you obsessed with Italian? Or maybe Mexican, Thai or Middle Eastern food is more your thing. Once you decide, fill out the menu with appetizer options, second courses, soups and salads, and a selection of entrees and desserts. And don't forget dietary issues — be sure to include low-fat, gluten-free, and vegan options.
Next you'll want to nail down your product offerings. For example, some caterers today are providing box lunches for in-office events. You should also consider embracing technology, as today's top event planners often use apps to book the best caterers. Lastly, it's crucial that you acquire all the necessary licenses and permits, as food businesses are strictly regulated.
Now you're ready to get in the kitchen and start making a lot of smiling faces, and a lot of money.
17. Travel Agency
If you love to travel and are always planning your next trip, starting a travel agency might be the perfect career choice. It's a great way to share your love and knowledge of travel, and it can be very lucrative. US travel agencies are rebounding strongly from the pandemic and expect a 38% increase in revenue in 2022. Looking ahead, the market is expected to grow steadily through 2026.
If you have the resources, starting a travel agency business can be a breeze. But first, you need to identify your target market. Will you focus on domestic or international travel? A lot of Americans go on short trips for vacation or business purposes, providing an opportunity for travel agencies to earn money. Arranging tours and outings for international visitors is also possible now that the US has eased travel requirements. Once you find your niche and draw up a business plan, you should work on establishing your brand and promoting it to find clients.
18. Video Game Company
Nearly 230 million Americans of all ages play video games and most of them say they're likely to continue playing into the future. The rapidly growing video game market, valued at more than $95 billion, should be very attractive to an entrepreneur. And who knows? Your game might dislodge Fortnite or League of Legends as the most popular and become a household name.
If you're designing the game, you'll need to collaborate with a script writer and graphic artist. It's important to build your team first and brainstorm on features, characters, story, and more. Although you can run this business from home, you'll still need to register and make sure it's legally compliant. Once you've completed and tested your game, it's important to apply for a patent. Just make sure it doesn't bear any similarities to existing games. Starting a video game company is not easy, but you'll be reaping the rewards if your game catches on.
19. Proofreading Service
Do you have an eagle eye for grammar, spelling and punctuation errors? If so, proofreading could be the perfect career. With the growing need for strong content, demand for proofreading services has spiked. Close to 8,000 proofreaders and copy editors are employed in the US and demand for proofreading services is expected to increase at least 6% annually through 2029.
A proofreading business can be a great way to make money from home. Proofreaders do the final quality check just before a manuscript or any text is published. Your potential clients include publishing houses, newspapers and magazines, and businesses that outsource proofreading of documents, marketing material, manuscripts, academic papers, and other content. Just be sure to build a strong online presence and brush up on your networking skills to find these clients and ensure the success of your proofreading business.
20. Online Courses
Thanks to video conferencing apps, e-learning and online courses are becoming more popular and seeing explosive growth. The global online courses market exceeded $250 billion in 2020 and is expected to expand four-fold to $1 trillion in revenue by 2027. If you're an expert in a certain field, then you can start an online courses business and help educate the world while making good money.
Before you can launch, it's important to update yourself on the latest trends, such as the use of artificial intelligence and virtual reality. Integrating these into your online courses and providing engaging content could even spell the difference for your business.
You can start small and run your business from home. You'll just need a computer, fast and reliable internet, an appealing website, and a sharp marketing plan to attract clients. With these in place, your online courses business will surely attain success.
21. Virtual Assistant
The job didn't even exist 20 years ago, but now, thanks to new technologies and the sharp increase in remote work during the pandemic, the virtual assistant industry is booming. After years of strong growth, the market is expected to be worth more than $4 billion by 2025. That means now is a fantastic time to start your own virtual assistant business.
To be clear, we're talking about a human, not a digital or AI-powered, assistant, who provides administrative, technical, and creative services to clients remotely, via the internet. If you have a strong business skillset, you can get started with a minimal investment and run the company out of your own home while serving clients anywhere in the world. You could also add more skills over time, increasing your revenue streams and the rates you're able to charge.
With hard work and a bit of luck, you'll soon be helping businesses run more smoothly and efficiently while making good money.
22. Greeting Card Business
Though digital cards are more convenient, many Americans still prefer to send traditional greeting cards, which rank among the most popular forms of communication. If you're creative and have a way with words, starting a greeting card business may be the right move. The US greeting card industry is worth around $7 billion and filled with potential.
You can start a greeting card business from scratch. To minimize your costs, you can start off with only online sales and open a brick-and-mortar shop once you've built a reputation. Branding is crucial, so be sure to develop your own concept and be consistent with the quality of your cards. A greeting card business can be rewarding and lucrative if you put in the work.
23. Blog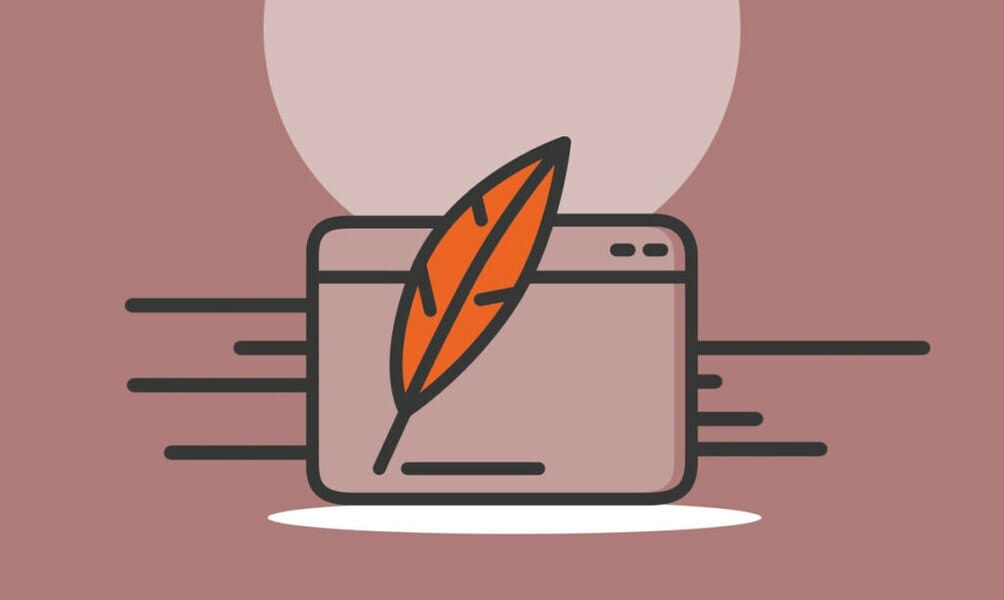 In the podcast era, you might have thought that blogs had gone out of style. You would be wrong. More than 2 million blog posts go online every day and the US is home to about 32 million blogs. Substack, the blog and newsletter platform, recently passed a million subscribers. As a result, there is real opportunity for a bold entrepreneur looking to start a blog business and get in this massive market.
It requires minimal investment. All you really need is a reliable computer and decent wifi. The major hurdle is coming up with a concept, an objective or mission for your blog business. You might choose generating funds to feed hungry children or delivering crucial news to the people of your city or state.
Once you've found your niche, it's a good idea to reach out across your network, LinkedIn, Facebook, Instagram and beyond, looking for all those who write on related subjects and asking them to get on board. You could offer discounts, incentives, or rewards to sweeten the deal. After a couple of accomplished bloggers sign on, the paid advertisements will start rolling in and you'll be on the road to blogging success!
24. Wedding Planning
Who doesn't love a big wonderful wedding? Of course, everything has to be absolutely perfect, which is why so many Americans choose to hire a wedding planner. Wedding planning is a nearly $900 million industry in the US, and poised to do well as many couples are finally able to put their long-delayed nuptials on the calendar. If you're well organized and enjoy making grand plans, you could start your own wedding planning business and create magical memories for countless Muslim couples and their loved ones while grabbing a share of this major market.
The first decision is to choose what type of wedding planning you'd like to offer: full-service, partial service, or event coordination. Full-service planners take care of absolutely everything, from the flowers to the table placements and even the weather (they wish!). Partial service planners provide assistance with key aspects of the wedding, such as outfits or location, and event coordinators just keep an eye on the details for couples who've done most of their own planning. You might want to offer all three services, and optimize your chance of success!
25. Gift Basket
It's hard to go wrong with a gift basket of wine, fruits, food, or flowers, whether for family, friends, or colleagues. It's an excellent choice if you don't know what the recipient likes or if you're sending to multiple recipients.
The versatility of gift baskets has kept demand high over the years, especially from the corporate sector. The US corporate gift market is set to cross $300 billion in revenue by 2024. If you're a creative entrepreneur, why not start a gift basket business? It's a great way to use your creativity to sell goods that spread joy.
Before you get started, it's to your advantage to choose a niche and craft a strong marketing strategy. Having a solid online presence is also important, so it's a good idea to start developing your website and social media accounts as soon as you decide on your branding strategy. Of course, it's important to make your business legally compliant, so you should check your regulatory requirements as well.
26. YouTube Channel
Looking to start a YouTube business? Not a bad idea! Video platforms like YouTube are one of the best places for entrepreneurial opportunity these days. YouTube's ad revenue increased a stunning 25 percent in 2021, which means now is a great time to get in on the action.
The big question is how to begin. If you have some expertise or skill that is in great demand, you could create a series of videos and start your own YouTube channel. From there, you'll need to generate visitors, and a great way to do that is to post about your videos and expertise across all social media, and tell your family and friends.
As you keep delivering quality content, you should be able to generate subscriptions, and that's when the ad dollars start rolling in.
27. Bookstore
Do you love reading? If so, opening your own bookshop could be a great way to encourage reading in your community while making a living doing what you love. Even in the age of Amazon and e-books, independent bookstores have been making a comeback, increasing by more than half in recent years, to 2,5000 in the US alone. People have begun to appreciate bookstores not only as a good place to buy a new book, but as a community gathering place and event space.
You'll need to find a great location, and build a sizable inventory of books, with your selections based on your personal tastes and preferences. For instance, you could stock your shop with tons of titles centered on your faith. You'll also need to decide what other products you might offer — literary knickknacks, coffee and snacks, reading accessories? Beyond that, it's relatively easy to get started. And if you do it right, the customers will surely come.