Back to Business Ideas Categories
14 Best Business Ideas for ENFPs
Written by: Howard Tillerman
Howard Tillerman is the Chief Marketing Officer for Step By Step Business and an award-winning marketing professional.
Edited by: David Lepeska
David has been writing and learning about business, finance and globalization for a quarter-century, starting with a small New York consulting firm in the 1990s.
Published on August 29, 2022
Updated on October 2, 2023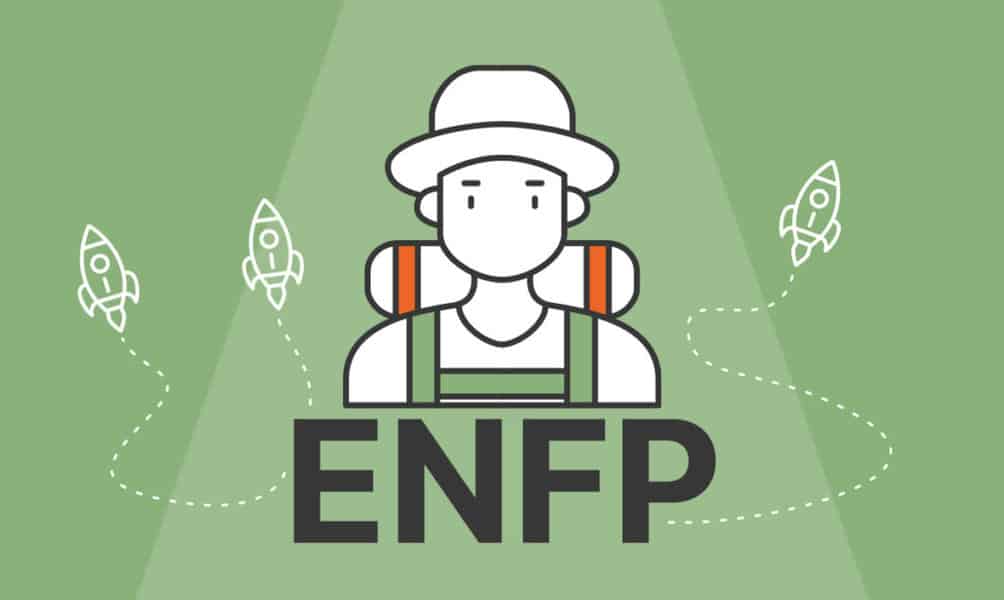 The ENFP personality type is outgoing, enthusiastic, and imaginative, based on the Myers-Briggs Type Indicator. They see life as full of possibilities, and readily see patterns and connections between events and information. They are also quick to express their appreciation and support, but need a lot of affirmation from others at the same time.
If you're an ENFP, you'll likely thrive as a coach, graphics designer, or interior designer. A consulting, recruitment, or crowdfunding business would also be right up your alley. Explore our list of ENFP business ideas below and see if anything could work for you.
1. Coaching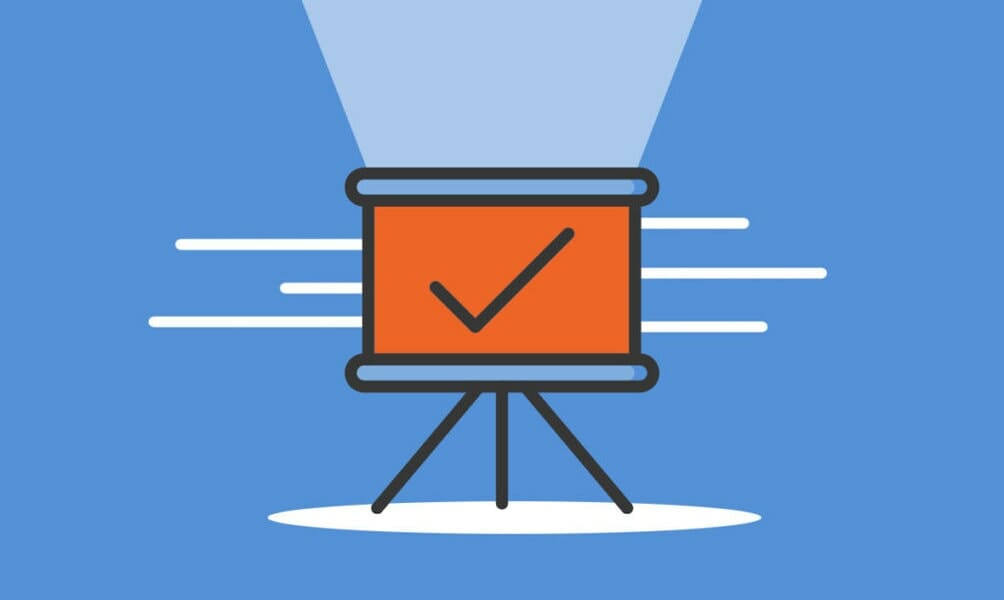 Not long ago, there were only a handful of coaching firms in the United States. Today there are more than 2,200 and the coaching industry is worth more than $11 billion and still seeing strong growth. Americans have learned to appreciate the value of good insight and planning, particularly when it comes to major decisions involving their finances, career and personal matters.
If you have expertise in any of these areas, you could start your own coaching business and help people lead more fulfilling lives while grabbing a slice of this fast-growing market. It's easy to get started. You just need a reliable computer, some relevant experience and a strong marketing campaign, highlighting your skills on social media and beyond.
The challenge will be attracting and maintaining clients, so you'll need to find a way to stand out from the coaching crowd and prove your worth. A great website will surely help.
Discover how to start a coaching business in your area of expertise
Below we highlight three specific coaching business ideas that can put you on the path to entrepreneurial success.
2. Crowdfunding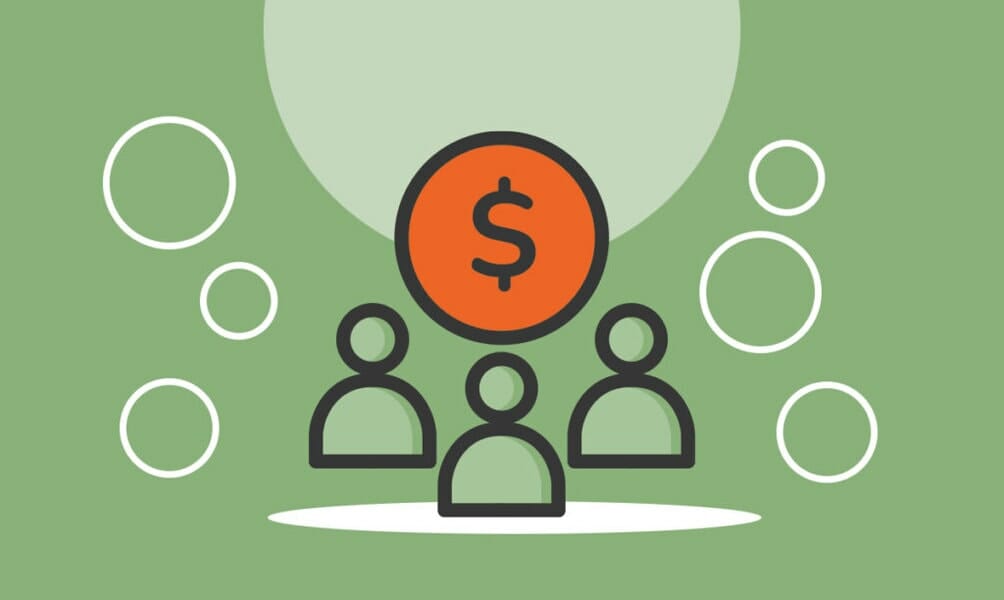 Do you have an innovative business idea that could use a little boost? Crowdfunding may be the answer! So how about starting your own crowdfunding business? The US crowdfunding market is projected to be stable in the next five years, reaching a total transaction value of nearly $580 million by 2026.
You can start your crowdfunding business by developing a website that will enable interaction between fundraisers and the crowd. Through this crowdfunding platform, the crowd may make financial pledges to support a startup or help someone in need. Among the more popular crowdfunding platforms are Kickstarter, Patreon, GoFundMe and Indiegogo.
Before you can start, you will need to decide what kind of crowdfunding platform you'll create. Kickstarter and GoFundMe merely ask for donations. You can also set up an equity-based crowdfunding platform, which raises capital for startups and provides investors with a financial return. Regulated crowdfunding is also equity-based, but is regulated by the US Securities and Exchange Commission because it deals with securities.
3. Recruiting Service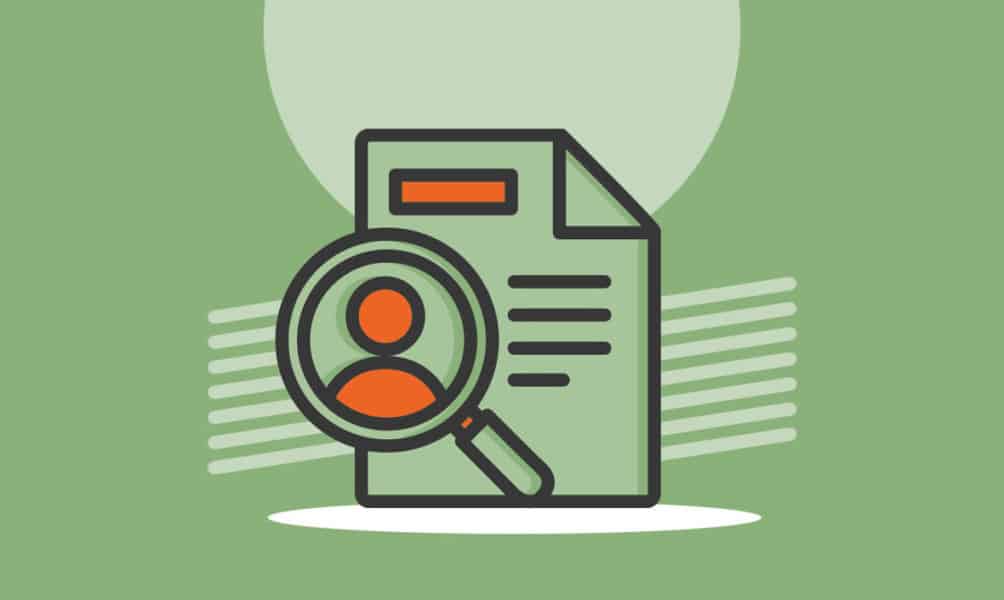 If you're an entrepreneur, you know just how tricky hiring can be. You'll think you've found the perfect new staffer, but within a few weeks he's made every mistake in the book. That's why recruiting services are so valuable, and why employee and executive recruitment is a growing multi-billion-dollar industry in the US. Few businesses have the time and resources needed to conduct a thorough search, do the proper vetting and narrow down the list of candidates. And that's where you and your recruiting business come in.
Getting started is relatively simple. You'll need to be good at understanding what people want and how they'll respond in certain situations, and it helps if you have significant experience and a sizable rolodex in a certain field. But even without that, you can reach out to your own network and take a wide variety of recruiting classes online. With some serious study and determination, you could soon be recruiting executives for Fortune 500 companies.
4. HR Consulting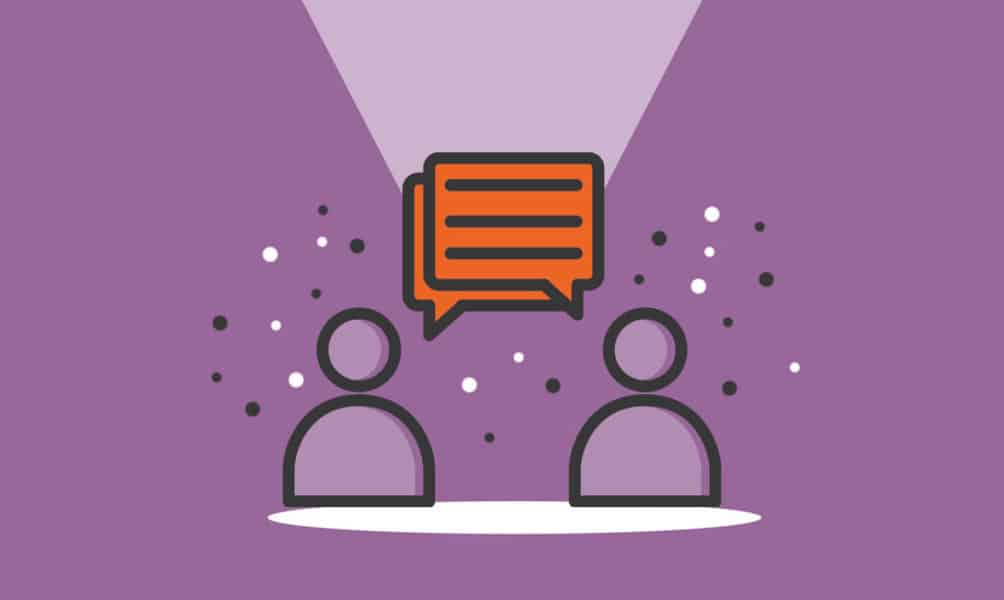 If you have people skills and knowledge of human resources (HR) management principles, then an HR consulting business may be a perfect fit for you. HR consulting in the US is a $24 billion industry that offers more opportunities for growth in the next five years as more companies outsource their HR functions. HR consultants are hired for a wide range of services, from recruitment to implementation of training programs.
Before you can launch your business, you need to find out your state's licensing requirements. You might want to develop core competencies and focus on these. It's a good idea to identify your target market, network with other professionals in the industry, and promote your services to land your first contract. Make sure you are updated with the latest trends and best practices in HR management, and build trust with your clients to succeed and grow your business. HR consulting can be a lucrative career path if you have the right skills and are passionate about what you do.
5. Hair Salon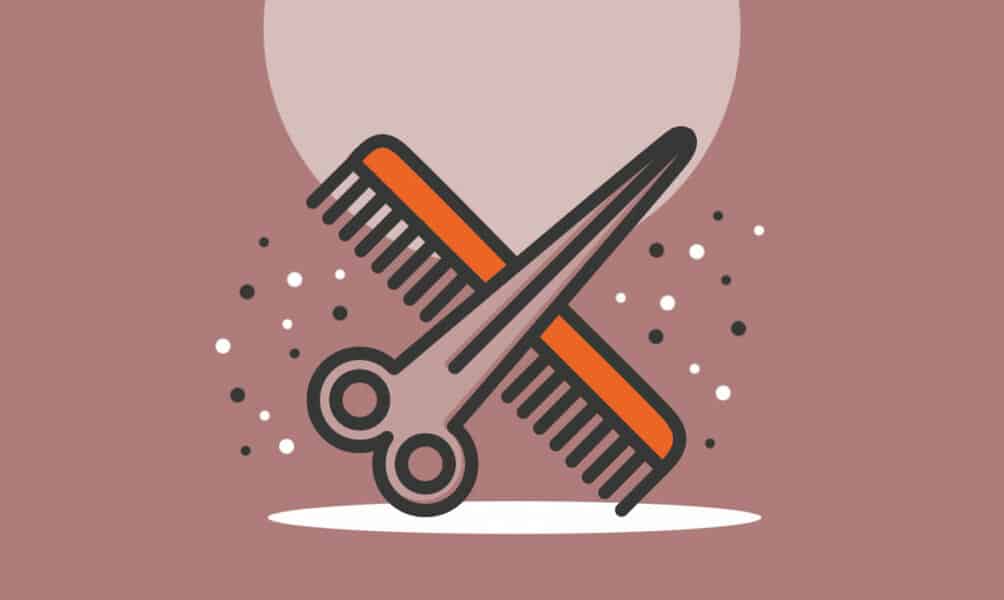 Hair is big business, worth more than $46 billion in the US alone. More importantly, it's set to grow nearly 40% by 2027, which means there's no shortage of opportunity for bold and talented entrepreneurs. If you're good with hair and have a strong sense of style, you could start your own salon and help people look better and feel more confident while making a good living.
It can be a very rewarding experience, but it's not without its challenges. Assuming you don't plan to be a mobile salon and make house calls, your first order of business will be to find a great space, preferably in a location with good foot and vehicular traffic. Next, you'll want to build it out in a way that suits your personal style and provides a comfortable place for your clientele. Finally, you'll want to decide on your products and services — will you offer only styling, or also shampooing and dying? Maybe you'll want to offer added services like nails and head massages?
Once you've decided all that, and gotten your required licenses and permits, you'll just need to do some strong marketing across social media and in your area to get those first customers coming through the door.
6. Beauty Supply Store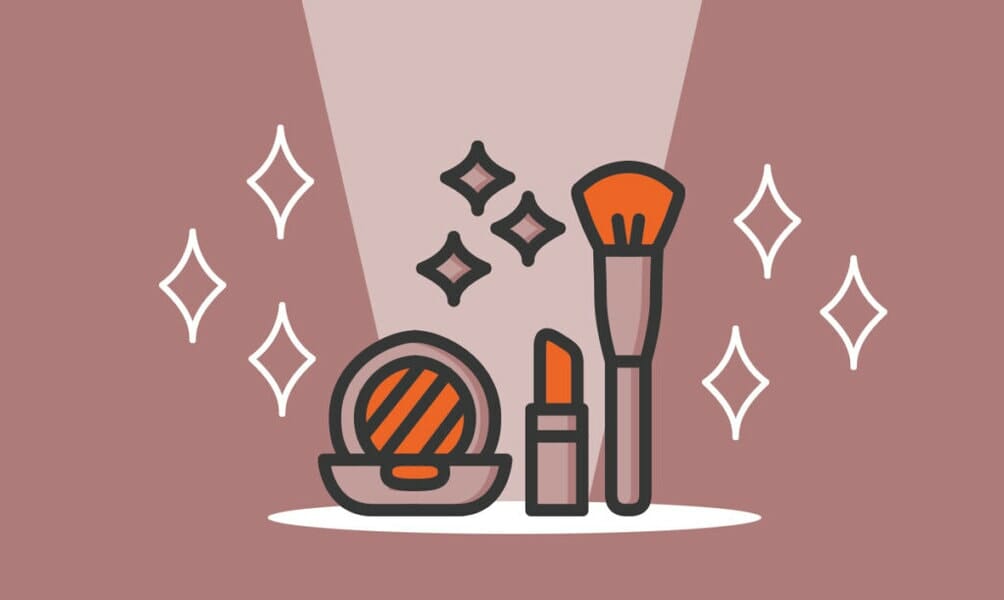 If you're thinking about starting your own beauty supply business, you're not alone. The US beauty industry has remained attractive even at the height of the Covid-19 pandemic, growing marginally after a drop in sales in 2020. The market is expected to increase to more than $19 billion in 2022 as consumer confidence improves and the economy continues to recover.
Starting a beauty supply business can be challenging since there are so many different types of beauty products in the market. To make your mark in this highly competitive industry, choose a niche and develop a strong brand identity. You should make sure your brand is unique and engaging enough for your customers to notice it when they go on social media or visit their website. It is important to understand your target audience so that you can develop marketing strategies to reach them. Finally, make sure your products are approved by the FDA and that your business complies with cosmetics laws and regulations.
7. Music Production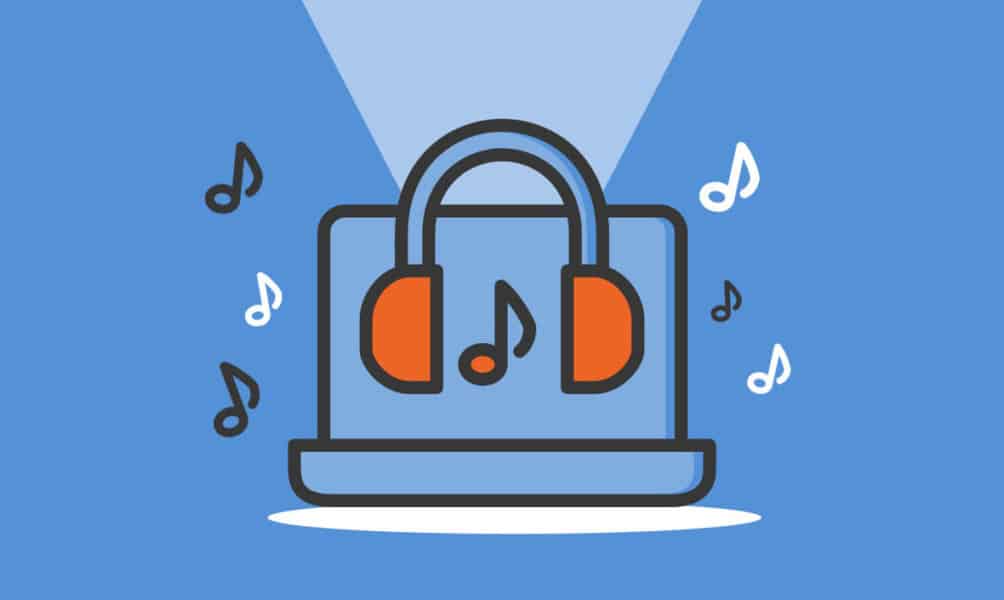 If you're passionate about making music, why not consider starting your own music business? Music helped a lot of people shake off the blues and cope with the massive disruption caused by the Covid-19 pandemic. Listening to music helps improve the mood, promote relaxation, boost creativity, and more. As millions of people turned to music, the recorded music industry soared to new heights and broke sales records. In the US, the industry earned nearly $15 billion in 2021, its highest annual revenues in history.
Starting a music business can be a fun and rewarding experience, but it's important to determine what kind of music you will focus on. Artists can make money by selling their music, using social media, or creating branded content for clients. But first, you will need to build up an audience. Be creative and think of ways to attract a large following in social media and get them to view your videos. You'll be competing with BTS but with some patience and hard work, it can be done!
8. Graphic Design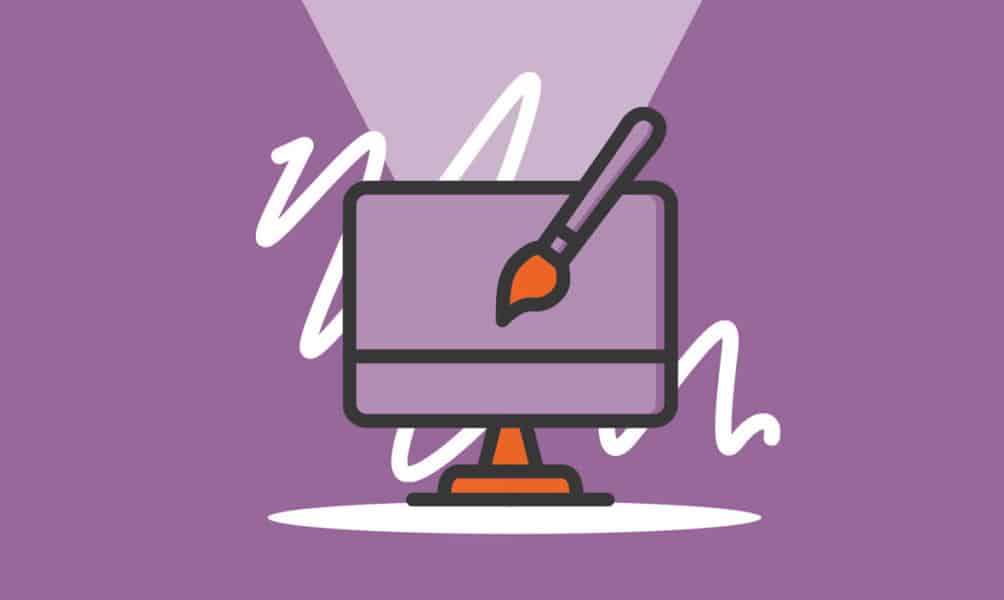 Strong graphic design is a crucial element of nearly every business's branding and marketing strategy, which is why it's always in great demand. After years of steady growth, the US graphic design industry is worth nearly $14 billion and offers real opportunity for the bold entrepreneur. You could start your own graphic design business from home and work with clients around the world, generating good money and turning your creative passion into a successful career.
You will, however, need to have a strong creative streak and some skill and experience with graphic design software and tools. If you don't have a related degree, you could brush up on your graphic design skills by taking courses at an online platform like Udemy. Next, it's a good idea to research the market, see what sort of graphic design is trending lately, and keep an eye out for a market gap that might fit your skillset.
Understanding and clarifying what you will offer, which businesses you are targeting and how you'll stand out from the competition will be crucial elements to your success.
9. Interior Design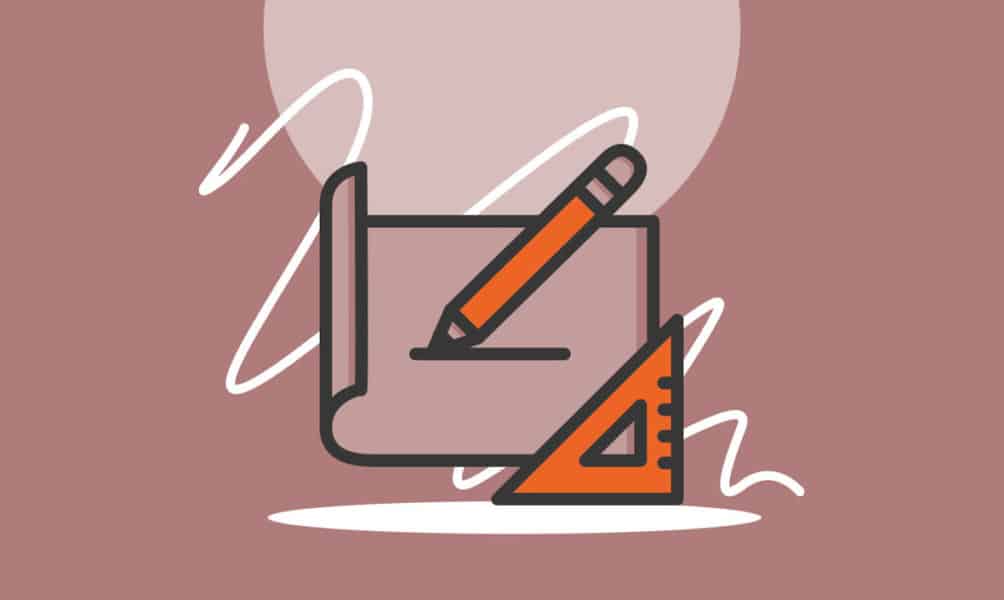 Who doesn't want their home to be as welcoming and comfortable as possible? Especially in this pandemic era, it's no surprise that the US $17 billion interior design industry is seeing strong and steady growth. Now is a great time to start your own interior design business and help people feel more at ease in their own home. It doesn't require much investment and you can run your business from home, when you're not off visiting clients, that is.
Of course, it won't be as easy as snapping your fingers. It helps to have a degree if you want to become an interior designer, but it's not absolutely required. What is needed is a strong sense of style and a feel for feng shui. Beyond that, you'll need some good design software and a professional-looking website. You'll also need a savvy marketing campaign — maybe focused on TikTok and Instagram? — to stand out in an increasingly competitive market.
If you're able to entice just a few clients and do a fantastic job with their spaces, soon enough, everybody will be telling you, "Mi casa es su casa".
10. Food Truck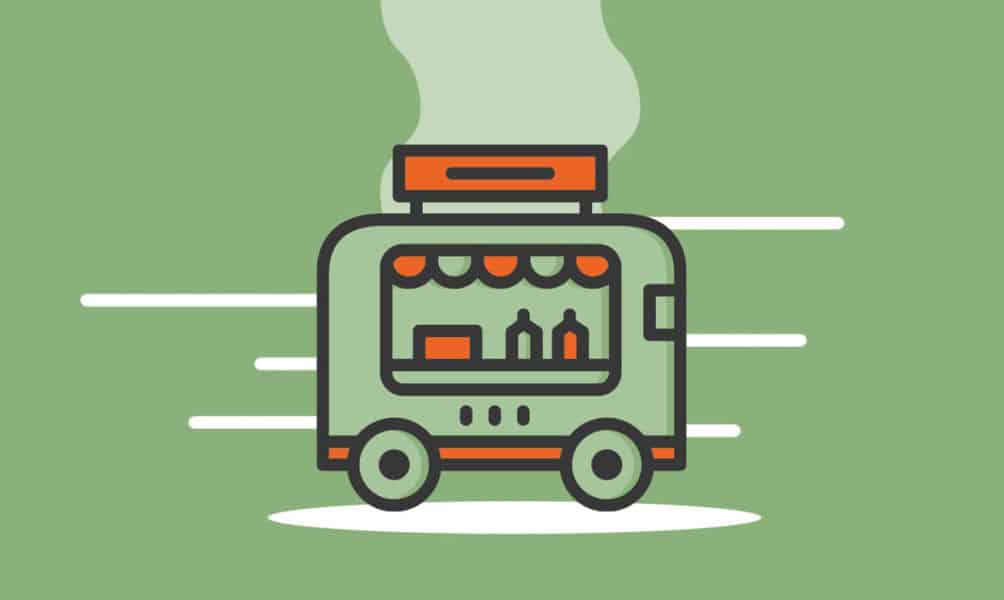 Who doesn't love food trucks? They seem to be everywhere these days, at parks and street fairs, music festivals, beaches, private parties and community events. Industry revenue in the US tripled in the years before the pandemic, and now food trucks are coming back strong as the pandemic recedes. Now's a great time to start your own food truck business and provide your community with delicious meals while grabbing a share of this growing market.
The first step, of course, will be settling on a menu. The possibilities are endless, from burritos to barbecue, from burgers to sausages, and from smoothies and milkshakes to pad thai and pizza. You could even go seasonal, and offer frozen desserts in summer and gourmet soups in winter, and be able to draw a crowd year-round. The next major hurdle will be acquiring the necessary licenses and permits, which are absolutely crucial for any food-related business.
Last but not least, you will need the food truck itself. It's sure to be a significant investment, but you might be able to find a reasonably priced used truck to keep costs low. With a little luck, soon enough you'll be up and running and making a nice return on that investment.
11. Sports Card Trading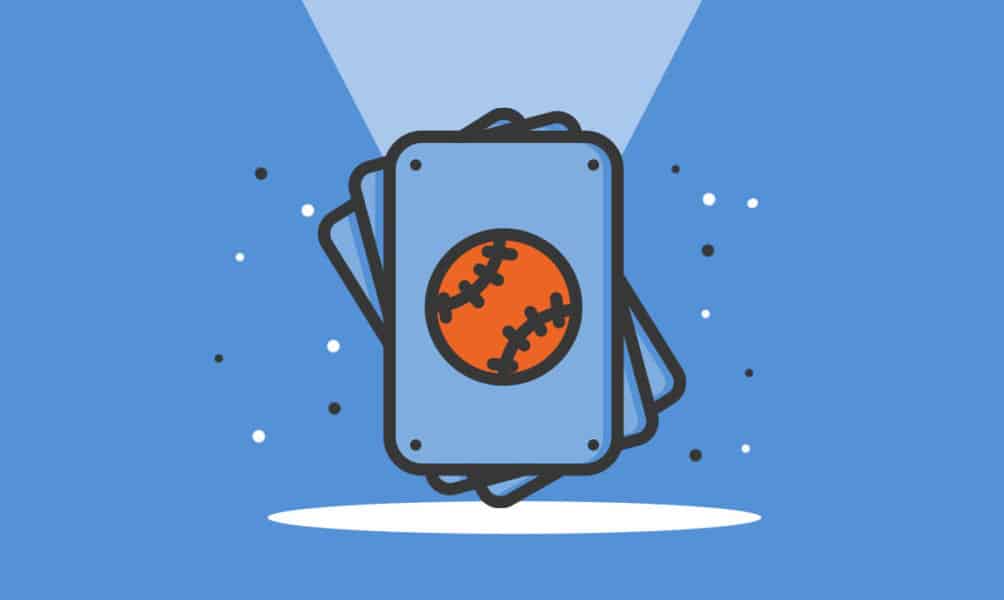 Collecting sports cards can be a fun and rewarding hobby. It can be a good investment and a lucrative venture, too. These cards can be sold for thousands or millions of dollars. The highest selling sports card so far is a 1952 Mickey Mantle card that fetched over $5 million. The sports trading card industry in the US is showing no signs of slowing and is predicted to reach $62 billion in five years. So, if you've been thinking about how you can liquidate your sports cards, start your sports card business now.
In order to start a successful sports card business, it's important to know which cards you should invest in. The most valuable cards are often the rookie cards, or the first printed cards for a sports personality, and the autographed baseball cards. When the value of rookie cards becomes too high, it would be wise to invest in first and second-year cards as well because their value will usually increase. As long as you know how to find the right customers, your sports card business is primed for success.
12. Import-Export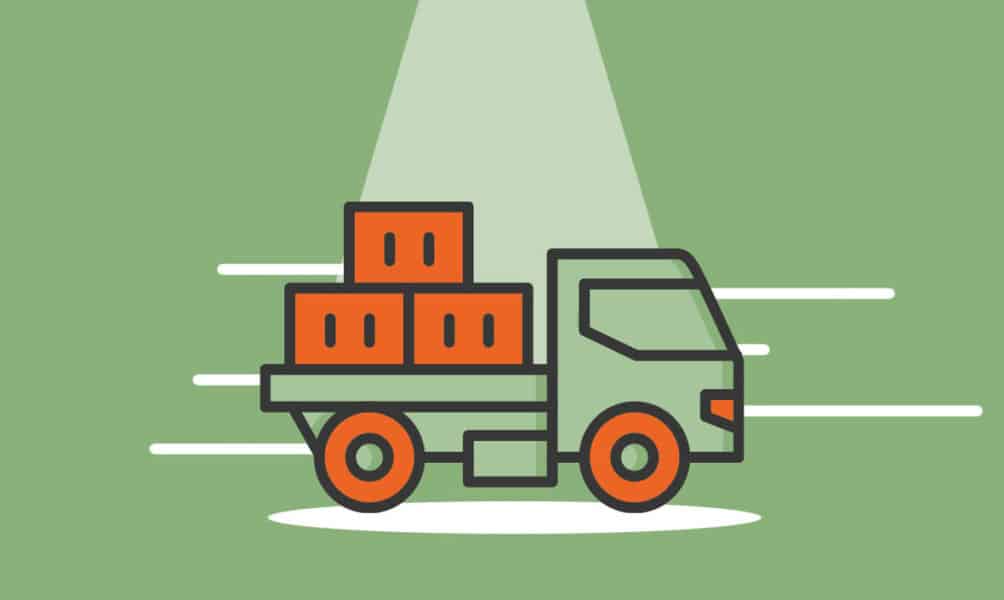 Most people think starting an import-export business is too difficult or complicated. But that's not always the case, especially today, with the advantages of technology. To get started, you should probably focus on a single product or line of products, such as importing Middle Eastern spices or Chinese vases, or exporting blue jeans. You should research several markets and find products that are in high demand, then seek out a reliable supplier to partner with.
At least in the early days, you should be able to work from home, as your minimal inventory will not require a warehouse. Before you start trading, however, you'll need to make sure you've crossed all the bureaucratic hurdles, such as getting the appropriate licenses and permits and preparing to pay the relevant taxes and tariffs. Finally, you'll need to create a strong marketing plan and start promoting your goods to potential customers, online and off. With a little hard work and perseverance, you can succeed in the import export business!
13. Dog Kennel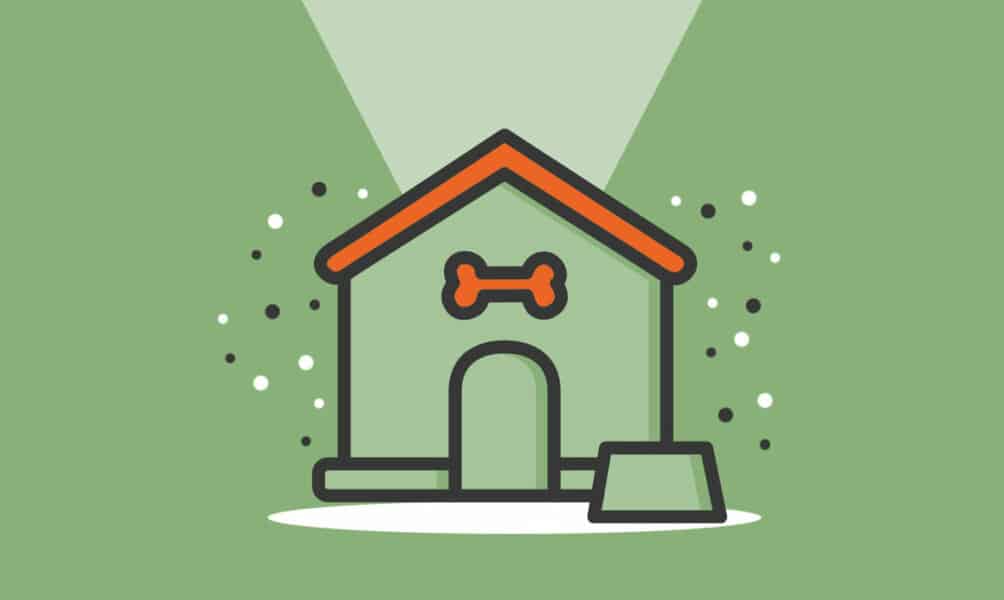 Do you love dogs and have lots of space in your yard? If so, you might think about starting a dog kennel business. Dog kennels are an $8 billion US industry these days, and the kennels themselves are often like pet hotels, with additional services including regular exercise, grooming, training, and more. Maybe it's time to turn your backyard into a kennel and transform your passion for animals into a profitable business.
If you're to do it at home, you can still open a kennel. You'll just need to find a good space nearby, one that's far enough from residences that they don't deal with the noise and smell. You'll likely need to invest a good amount of money to build the kennel itself. Next, you should reach out to dog owners in your area and ask for their thoughts about local kennels, and what services they're missing. You might be able to find a market gap you could fill and quickly gain a bunch of reliable customers. But keep in mind, you'll need to make sure their doggies love you too!
14. Estate Sale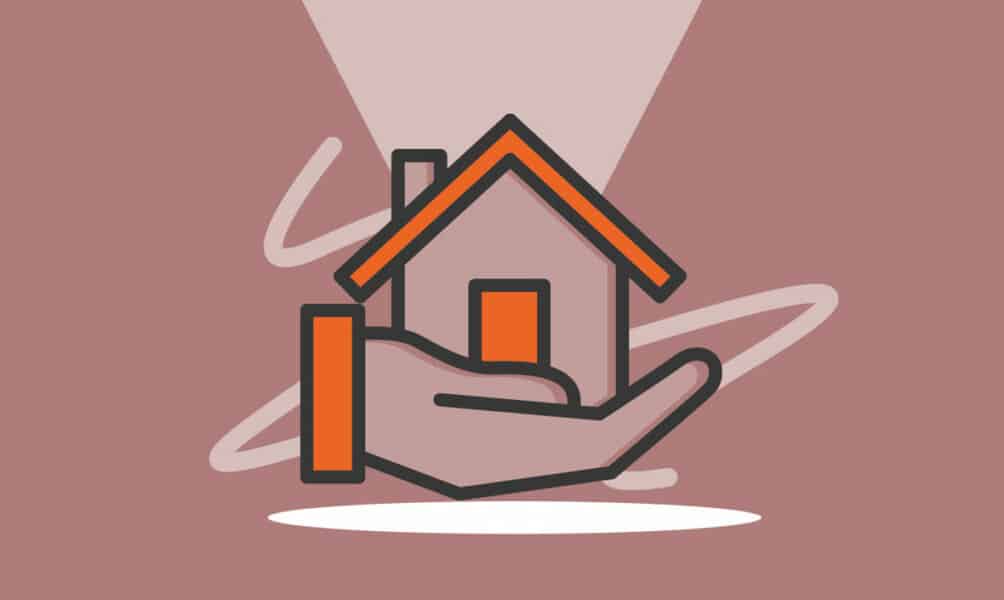 When a loved one dies, surviving family members often have to hold an estate sale to dispose of some belongings. Other reasons for an estate sale are downsizing, relocation, divorce and business liquidation. On average, an estate sale company in the US holds nearly 30 sales events every year. That's at least two estate sales a month, and each event generates average gross sales of $18,000. There are plenty of reasons to be optimistic about this industry, so why don't you start your own estate sale business now?
Before you launch, you will need to research the market and decide whether you'll start your business from scratch or just get a franchise. With a franchise, you will have a support network, training on how to run your business, and more. If you're going to build your own brand, it's important to create a good business plan that will identify ways to differentiate your services from the competition. Having a competitive advantage will win the game and guarantee success for your estate sale business.
Comments
14 Best Business Ideas for ENFPs
Coaching
Crowdfunding
Recruiting Service
HR Consulting
Hair Salon
Beauty Supply Store
Music Production
Graphic Design
Interior Design
Food Truck
Sports Card Trading
Import-Export
Dog Kennel
Estate Sale
Subscribe to Our Newsletter
Join our exclusive community! Subscribe to our newsletter
and gain insider access to cutting-edge business insights and trends.
Thank you for subscribing! We can't wait to share our latest news and updates with you. Get ready for exciting content in your inbox.