Back to Business Ideas Categories
23 Best Business Ideas in Las Vegas
Written by: Carolyn Young
Carolyn Young is a business writer who focuses on entrepreneurial concepts and the business formation. She has over 25 years of experience in business roles, and has authored several entrepreneurship textbooks.
Edited by: David Lepeska
David has been writing and learning about business, finance and globalization for a quarter-century, starting with a small New York consulting firm in the 1990s.
Updated on October 2, 2023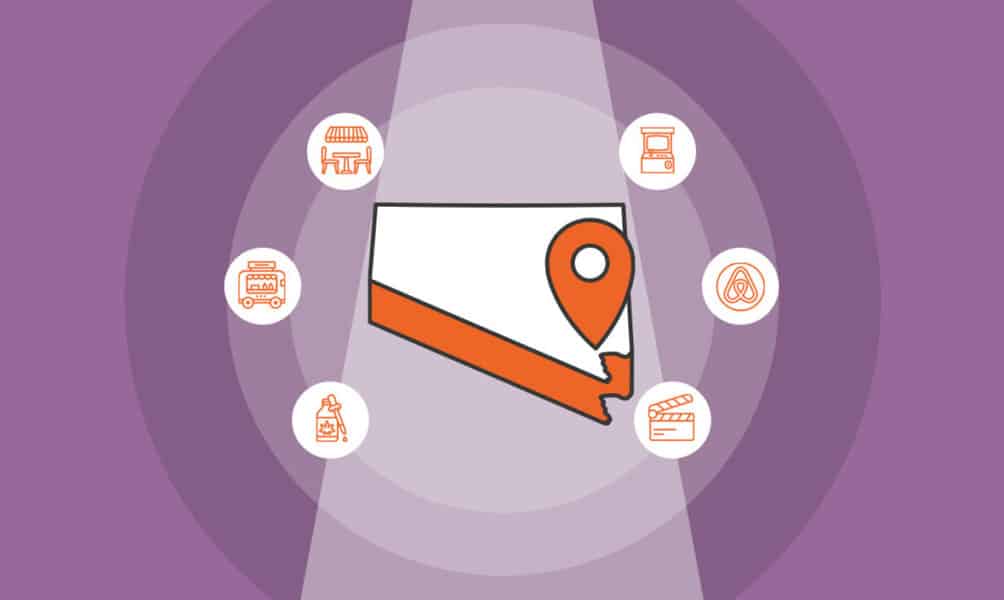 23 Best Business Ideas in Las Vegas
Food Trailer
Sell CBD Products
Film Production Company
Janitorial Business
Tour Guide
Hookah Lounge
Party Rental
Slot Machine
Airbnb
Dog Daycare
App Development
Online Gambling
Wedding Rental
Arcade Machine Business
3D Printing
Party Room
Babysitting
Coffee Shop
Flower Business
Physical Therapy
Estate Sale
Clinic
Spa Center
Las Vegas is a major US city and popular tourist destination set in Nevada's Mojave Desert. It's globally renowned for its gambling, nightlife and entertainment, and offers plenty of business opportunities for bold entrepreneurs like you. 
Besides bars, restaurants, casinos, and wedding chapels, there are small businesses you can start in the city like food trailers, janitorial services, flower shops, and even dog daycare centers. Take a look at our list of excellent business ideas for Las Vegas below.
1. Food Trailer
More than 35,000 food trucks and trailers are currently operating across the US, and the number is expected to rise as consumer spending increases. These food trucks prepare and serve food, ranging from hotdogs and tacos to ethnic menus and gourmet cuisine. They can be found on sidewalks and in parking lots and parks. If you're an entrepreneur with a love of food, starting a food trailer business might be the perfect way to turn your passion into a career.
Before you open your food trailer, it's important that you research the market and see what other trucks are serving. It's a good idea to decide what kind of food to offer and find your own niche market. It would be easy to market your business if you come up with a unique offering or a fresh take on food truck fare. You will also need to comply with your state's permit and licensing requirements. When you're ready, take your truck to the park and start cooking!
2. Sell CBD Products
Cannabidiol, widely known as CBD, is a non-psychoactive compound found in cannabis plants — and one of the world's fastest growing industries. The US legalized cannabinoids in 2018 and the market soared to nearly $5 billion by 2020. It's expected to be worth as much as $20 billion by 2025, and you could ride this lightning-fast wave of growth by starting your own CBD business.
Why is CBD so hot right now? Because of the widely reputed health benefits of CBD oil and other CBC products. They have reportedly reduced the negative effects of epilepsy, cancer, Crohn's disease, chronic pain and other ailments. You could do online research, collecting testimonials of CBD's significant health benefits, and use that as marketing material for your new CBC business. But first you'll need to find a reliable supplier for your CBD products and stock your inventory in preparation for the wave of customers that will soon come knocking at your door, or website.
3. Film Production Company
Are you a movie buff? You can have some control over what kind of movies the public sees by starting your own film production company. The US film industry is still a huge market with plenty of growth opportunities despite the closure of many theaters. The industry earned revenue of nearly $92 billion in 2020 and is expected to grow at least 4% per year through 2025.
You'll need a hefty amount to acquire the necessary equipment, build a creative team, create content, and finance the production process. Before you can start production, your team needs to do research, scout for locations, and choose your cast. It's a good idea to link up with theaters and streaming services for the distribution of your movie.
Starting a film production company is not easy. Keep in mind that you'll be competing with many big names like Paramount, Universal, Warner, and more. You'll have to offer something fresh and unique to attract an audience and make your film production company successful.
4. Janitorial Business
Every large building in the country needs custodial services, which is why commercial cleaning in the US is worth $82 billion and growing fast. With a small investment, you could start your own janitorial business, help keep your town clean and grab a slice of that huge market. You don't even need any experience or expertise, because cleaning isn't terribly complicated. You do, however, need to be willing to do a bit of dirty work.
To get started, buy quality cleaning equipment and supplies, from buckets and mops to brooms, washcloths and cleaning solutions. Next, you'll probably want to get some insurance to minimize the risk of incidents or accidents. Finally, just register your business and begin offering your services to local schools, businesses, hospitals, hotels, casinos and government buildings. You might want to use online platforms like Angie's List and TaskRabbit, which help expand your reach. Once you get those first few clients, and provide excellent service, you'll be on your way to cleaning up big time!
5. Tour Guide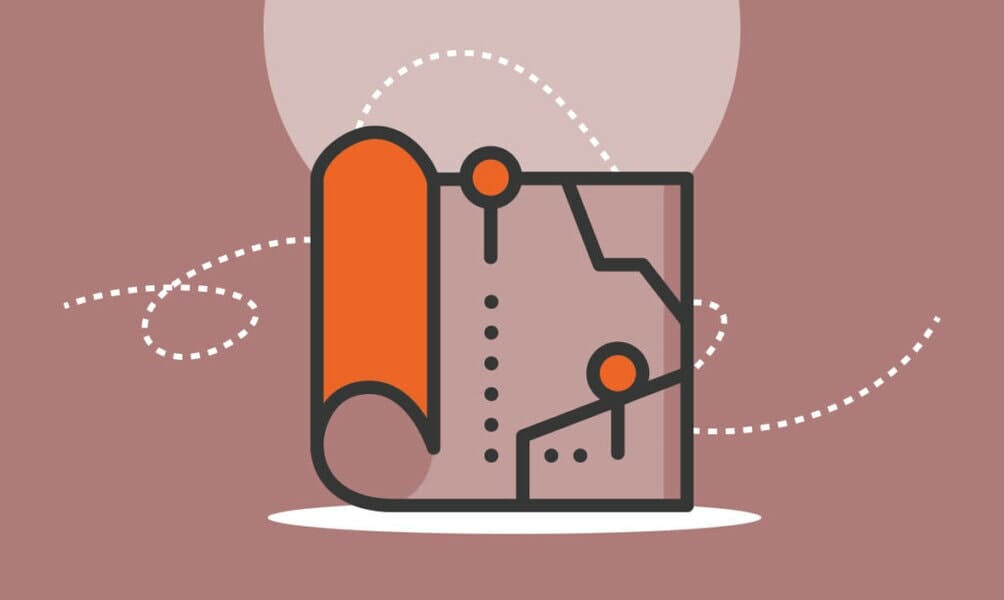 Do you love to travel and see new places? Why not start your own tour business? It's a lot of work, but it can be a very rewarding endeavor. The US tour industry recovered in 2021 after total revenue dropped during the pandemic. Earnings increased to more than $8 billion in 2022 due to pent-up demand, as US land and air borders were reopened to vaccinated tourists.
Tour operators are primarily responsible for arranging tour packages for tourists and travel agencies. Because of the pandemic, demand is rising for tour packages in the countryside, national parks and the outdoors. Before you can start operating, you should pick a niche, choose your target demographics, and understand the competition. You also have to familiarize yourself with the laws and regulations, such as the seller of travel laws, that tour operators, travel agencies and other tourism-related businesses must follow.
6. Hookah Lounge
A hookah lounge is an establishment, often a coffee shop, where people can smoke flavored tobacco from a hookah pipe. Starting a hookah lounge can provide you with a steady source of income, as 2.6 million Americans used hookah, water pipes, or pipes in 2017.
Before you open your hookah lounge, you need to know that hookah tobacco is covered by FDA regulations. Some localities have imposed restrictions on the sale of flavored tobacco products but many cities that prohibit cigarette smoking in bars have granted exemptions for hookah use. It's a good idea to check the regulatory policies in your locality.
It's also important to understand that hookah use has been found to contain toxic substances and is associated with health risks similar to cigarette smoking, such as heart disease, pulmonary diseases, and cancer. It's wise to evaluate the pros and cons thoroughly as well as create a comprehensive business plan before you proceed.
7. Party Rental
Let's get this party started! As the pandemic recedes, lockdowns and restrictions are being lifted and people are finally getting out and about again, which is good news for parties, gatherings and other events. US party rentals is a $5 billion industry that's expected to see sharp growth in the wake of the pandemic.
You could start a party rental business, grab a share of that vast market and help people have fun by providing tents, bars, bouncy houses, karaoke machines and more to people looking to have a good time. You could also offer more standard party supplies such as tables, chairs, tents, and food and beverage carts. Whichever route you choose, buying the equipment will require a significant investment, but that's the only major hurdle standing in your way. After that, you'll just need to register as a business, set up an appealing website and let the good times roll!
8. Slot Machine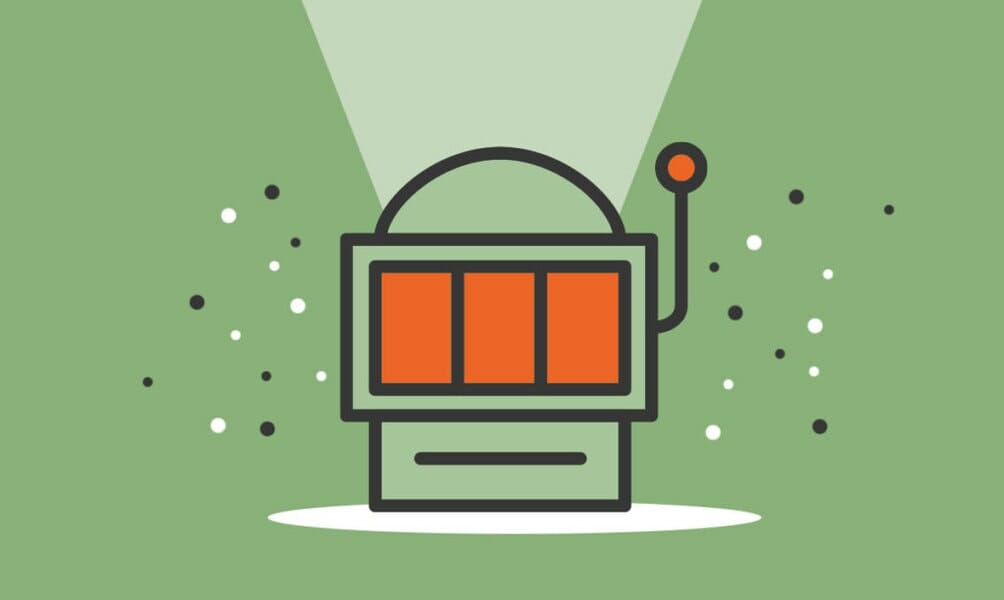 Ever tried your luck at slot machines? The slot machine industry has been around for a long time and it's still going strong. There are nearly a million slot machines across the US. Most are found in casinos, although some are in airports and convenience and grocery stores. Globally, the slot machine market is set to grow 12% per year through 2025.
Most of the 50 states regulate ownership of slot machines. The regulations differ from state to state, so check with your state before you acquire a slot machine and start your business. You will need to choose a good location with plenty of foot traffic. Be sure the location allows for outdoor signage so even if it rains, your sign will still be visible. With careful planning and great marketing, your slot machine business can be very lucrative.
9. Airbnb
If you've stayed in an Airbnb, you know how easy it can be. It's like a home away from home! Which is why the homestay segment of the hotel and lodgings market has seen explosive growth in recent years, with Airbnb leading the way. Renting out your home as an Airbnb is an easy and flexible way to earn income, whether you're looking for a little extra money or hoping to build a serious business.
The crucial first step is to make sure your home or apartment can be rented out for short-term stays. In many areas today, there are laws either banning Airbnb rentals or limiting them to a certain share of local units. If your place clears that hurdle, and is in an area with some tourist appeal, you're already halfway there. If your home or apartment fails to meet one of these requirements, you might want to look into purchasing a home or apartment in an appealing destination, which you could then develop into a popular Airbnb.
Whichever approach you choose, the most important step is delivering fantastic service to your guests. If you can achieve Superhost status, you'll be well on your way to Airbnb success.
10. Dog Daycare
Dogs get lonely and bored too. That's why many pet owners opt for dog daycare services instead of leaving their dogs alone at home. At a dog daycare, dogs are able to stay active and stimulated. If you love dogs, starting a dog daycare business can be a fun and profitable business. The dog daycare industry in the US is worth more than $4 billion and still growing.
You can start by converting an idle space in your home into a dog daycare center. Besides registering your business, it's to your advantage to research the market and find out what services other dog daycares are offering. Most dog daycare businesses also provide grooming while some offer veterinary services. It's important to be innovative and come up with unique offerings like activities and pet runs to set your business apart. Once you implement your marketing plan, your dog daycare business is ready to start welcoming furry friends.
11. App Development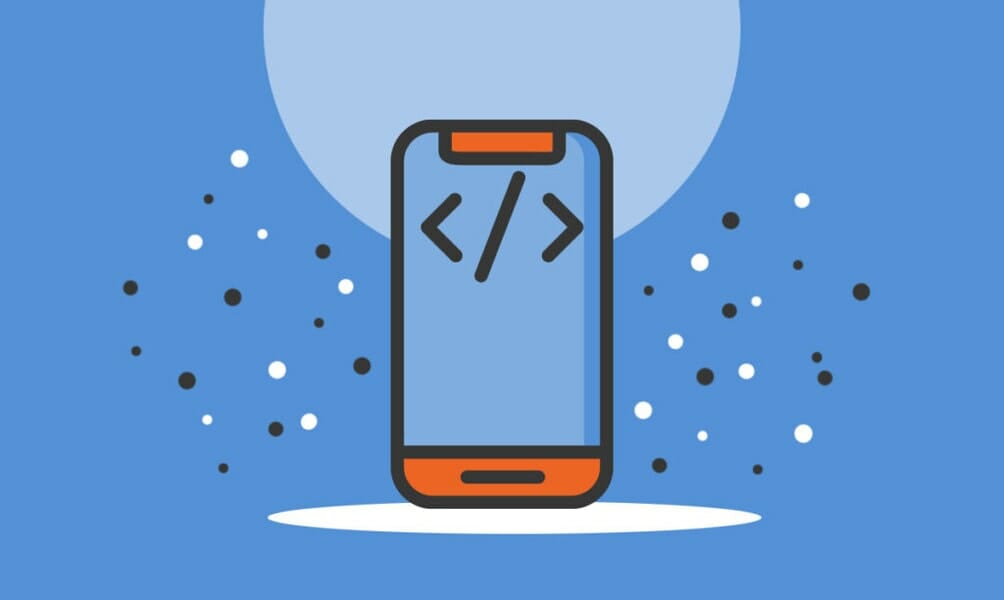 Did you ever think about how often you use apps? Probably many times a day, which is why apps are among the world's fastest growing industries. The global app market is worth more than $465 billion and expected to expand nearly 40% by 2026. If you have some tech skills, you could start your own app business and ride that growth to great success.
Getting there, however, will not be as easy as unlocking your phone. First, you'll need a great idea for your first app. If you've already got that, you'll need to do the build out and coding, then have the app vetted and approved by major app outlets, like Apple and Google. And that's when the real work begins — convincing smartphone owners that your app is more appealing and valuable than the millions of other apps competing for their attention.
You might think that's the easy part, but many entrepreneurs make that same mistake. Even the most brilliant apps need a well-executed marketing strategy to take off. Any fool can make an app. The hard part is getting people to use it.
12. Online Gambling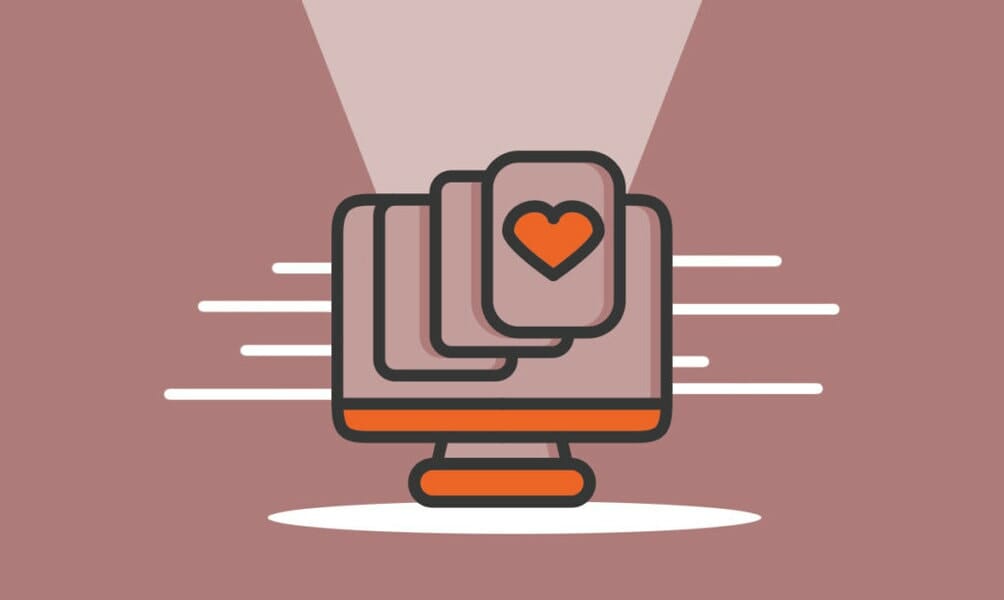 Nevada is all about gambling, and the online gambling market was valued at more than $2 billion in 2020. It is projected to grow at least 17% annually in the next five years as bettors continue to migrate from offline to online gambling activities.
So if you're ready to take the plunge into the world of online gambling, start by choosing your software provider. There are several in the market, so you have to research each provider's pros and cons. Once you have the software, select your gambling content and apply for a license. You also need to establish safe and sure payment processes. Finally, develop your website and promote your business through social media and other platforms. You should be ringing the cash register soon!
13. Wedding Rental
Starting a wedding rental business can be highly profitable. Plus, it will give you the opportunity to help couples achieve their dream wedding despite a small budget. Nearly two million weddings were held in 2021 and the number could increase to almost 2.5 million in 2022, research company The Wedding Report says. The increase is also reflected in the positive performance of the US wedding services industry, which is predicted to bounce back from the pandemic and grow to nearly $58 billion in 2022.
Before you get started with your wedding rental business, it's important to understand the market. You can start small from your home by renting out accessories like bridal earrings, wedding veils, hand gloves, tiaras, and more. As your business grows, you can move to wedding dresses and suits. If you have the capital, you can rent a space or a garden and develop this into a wedding venue. There are numerous possibilities and it's up to you to grab the opportunity. Good luck!
14. Arcade Machine Business
An arcade business is a great way to have fun and make money. The market is set to bounce back from a pandemic-induced slump as the revenge spending phenomenon takes consumers to the arcades and malls to splurge after months cooped up in quarantine. The broader arcade, food and entertainment industry in the US is set to earn at least $3 billion in 2022. If you're thinking about starting an arcade business, now would be a great time to put your plans into action.
You'll need to invest in the coin-operated machines, so make sure you have the financial resources. Arcade games include video games, pinball machines, and more. You'll also need to find out the permit and license requirements. The key to success for this business is location, so you'll need to find an area with high foot traffic. Make sure you offer the latest and popular games to attract customers.
15. 3D Printing
Strong demand for three-dimensional customized products is driving rapid growth in the global 3D printing market, which was estimated at $16 billion in 2021. The market is expected to grow 24% per year through 2028 due to increased demand for prototypes, models and artistic designs in various industries like aerospace, automotive, health care and more.
To get in on this sector, you will need to understand the regulations and legal issues affecting the industry. For example, the use of 3D printers is not regulated but the medical products that are produced through 3D printing are regulated by the FDA. A license is also needed for 3D printers that are used to make weapons. If a design used to create a 3D model is covered by intellectual property rights, printing the model would infringe those rights. You'll also need to make a hefty investment upfront to get your business up and running, but the benefits could be immense.
16. Party Room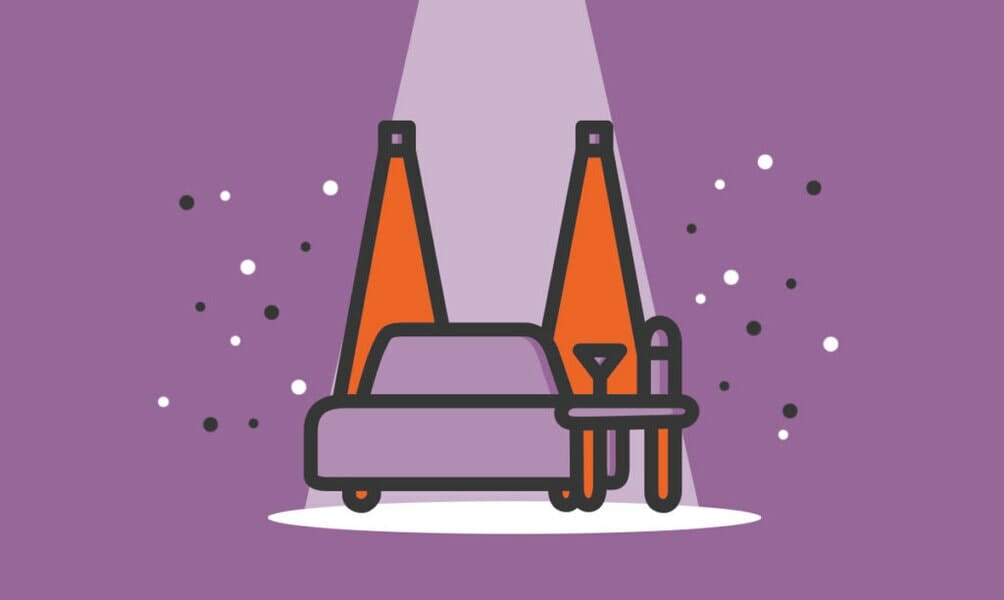 Now that the coronavirus pandemic is winding down, social gatherings are back! What better way to get the party started than to set up your own party room business? Parties of all sizes are part of the broader events industry, which is projected to surpass $2 trillion globally by 2028. Getting a slice of this huge pie is a tremendous business opportunity.
You can start your party room business by converting an idle space in your home into a suitable venue for gatherings. Fill this up with some suitable furniture, invest in decorations depending on the party theme, and you're good to go. Gardens and any outdoor space also provide perfect venues, especially in a world where the outdoors is safer than indoors. With careful planning and creative execution, you can create a party venue that adults and children will enjoy.
17. Babysitting
If you think babysitting is just for teenage girls, think again. It's a chance to make good money while making a real difference — helping out families in need and shaping and caring for young minds. Especially in Las Vegas, it can also be a lot of fun! What could be better than that?
Childcare is a growing industry that offers a variety of opportunities for the entrepreneur. You could babysit in your free time to add another income stream, or you could go full-time and launch a babysitting business that offers all-day care and nannying. Your first step should be to register with your local government as a provider of childcare services, and once that's done nail down your service offerings and prices and start your marketing.
You could reach out to friends, family, acquaintances and work colleagues, making clear your reliability and availability. Once you've gotten a client or two, jump on social media and start hyping your babysitting skills on Instagram, Facebook, Twitter and beyond. You could soon have so many customers you'll have to turn some away! That's the best kind of business problem.
18. Coffee Shop
Nearly 200 million Americans drink coffee every day, which is why you'll find a coffee shop or cafe on just about every street. Like many industries, coffee shops took a hit during the pandemic, but now it's on the rebound and expects to steady growth in the years ahead. You could take advantage of this trend by starting your own Vegas coffee shop and providing a nice pick-me-up to countless people everyday while making a good living.
Of course, opening a coffee shop will take some real work. The best coffee shops offer excellent pastries and other foods, and create a comfortable atmosphere for people to linger and enjoy. So you'll need to make smart choices in terms of your product offerings, furniture and overall design, as well as your location. You'll also want to be careful in choosing your coffee source, to make sure it's eco-friendly and fair trade. But if you're passionate about coffee and have the drive to see your business succeed, it can be an incredibly rewarding and profitable experience.
19. Flower Business
Do you love the smell of fresh-cut flowers? If so, starting a flower business could be the perfect way to turn your hobby into a career. Flowers are always in demand, and in fact right now both the floral market as a whole and online flower sales are seeing steady growth. Thus, the industry offers opportunity as well as room for innovation.
One key step will be deciding if you want to open your own flower shop, or focus on selling flowers online. The latter route is less expensive, as you'll have less inventory and no rent or utility payments, and could be a good way to build up a reputation while minimizing risk. Once you've established a brand and started getting referrals, you could open your flower shop and start beautifying the whole neighborhood, one arrangement at a time.
20. Physical Therapy
As more and more Americans express greater interest in long-term health and wellness, demand for physical therapy has spiked. After years of steady growth the US industry is worth $38 billion and offers excellent opportunity for the entrepreneur. If you're an established physical therapist or will soon become one, you could start your own practice and make a good living while helping countless people live fuller, healthier lives. That's an incredibly valuable service — which is why it's so well compensated.
You will of course need to be certified as a physical therapist, which takes years of education and hard work. But assuming you have your certification you'll just need to get your license and insurance and find a good location. An alternative, for when you're just starting out, is to be a mobile physical therapist and provide your therapy sessions at people's homes and offices. This would cut your costs and allow you to save up for the deposit on a great therapy space.
Once you're all moved in, your clients will start referring new clients and your marketing should bring in even more.
21. Estate Sale
When a loved one dies, surviving family members often hold an estate sale in order to liquidate the estate, downsize, relocate or some other reason. On average, an estate sale company in the US holds 30 events every year. That's 2.5 estate sales a month, and each generates about $18,000. There are plenty of reasons to be optimistic about this industry, so why not start an estate sale business now?
Before you launch, you' will'll need to research the market and decide whether you'll start your business from scratch or just get a franchise. With a franchise, you will have a support network, training on how to run your business, and more. If you're going to build your own brand, it's important to create a good business plan that will identify ways to differentiate your services from the competition. Having a competitive advantage will win the game and guarantee success for your estate sale business.
22. Clinic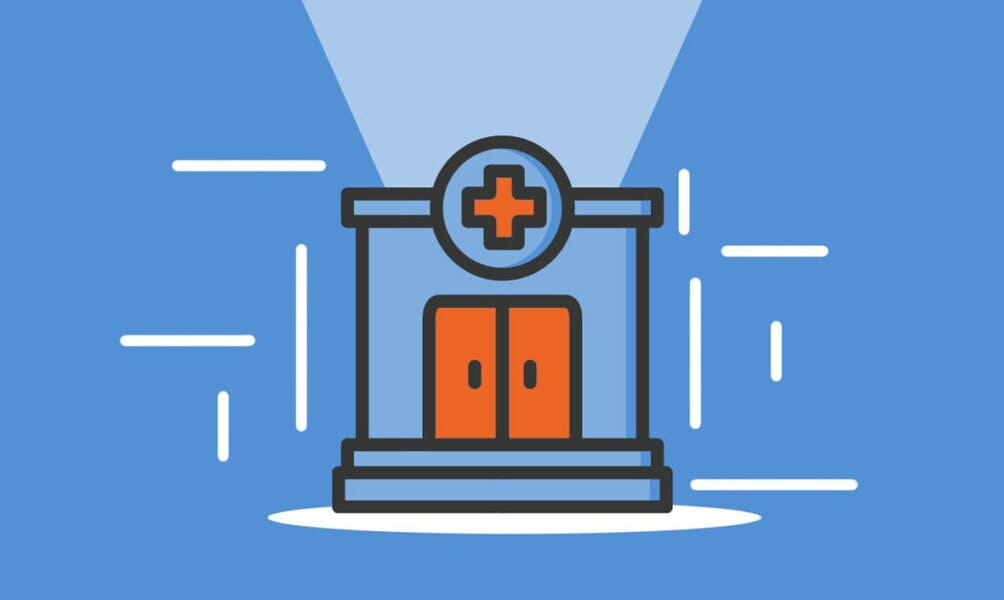 Are you looking to start your own clinic business? It can be a great opportunity to help people in your community and earn a good income. It's a fast-growing US industry, driven by an aging population that needs health care services. Total spending on physician and clinical services exceeded $800 billion in 2020. Even retailers are putting up walk-in clinics to provide convenience. Retail clinics alone are predicted to grow 3% annually through 2028.
The first step in starting your clinic is to choose your niche. Will you focus on urgent care, or primary and preventive care? Is it going to be a mobile clinic? Who is your target market? You will find the answers to these questions as you do your research. Make sure to comply with licensing and insurance requirements. You will also need to be innovative in marketing your services to reach more prospective patients and achieve success.
23. Spa Center
Few things are more relaxing than a day at the spa, which is why it's a growing $17 billion US industry. If you're a massage therapist or esthetician, you could open your own beauty salon and nail spa, luxury spa, massage studio, medical spa or even a mobile spa, and make people feel better while you make a good living.
You'll have to be licensed, which can take some doing, and you will need to deliver excellent services to compete in an increasingly competitive market. Another crucial aspect will be the location of your spa — preferably somewhere with steady traffic. Or you could go the mobile spa route and make house calls, bringing your relaxing services to your clients. This is more convenient for them, which means you can charge a higher rate, despite lower overhead.
There are many elements to consider for your spa business, but what is not in doubt are your chances of success if you're determined and can deliver healing services.
Comments