Back to Business Ideas Categories
20 Best Business Ideas in Ohio
Written by: Esther Strauss
Esther is a business strategist with over 20 years of experience as an entrepreneur, executive, educator, and management advisor.
Edited by: David Lepeska
David has been writing and learning about business, finance and globalization for a quarter-century, starting with a small New York consulting firm in the 1990s.
Updated on April 29, 2023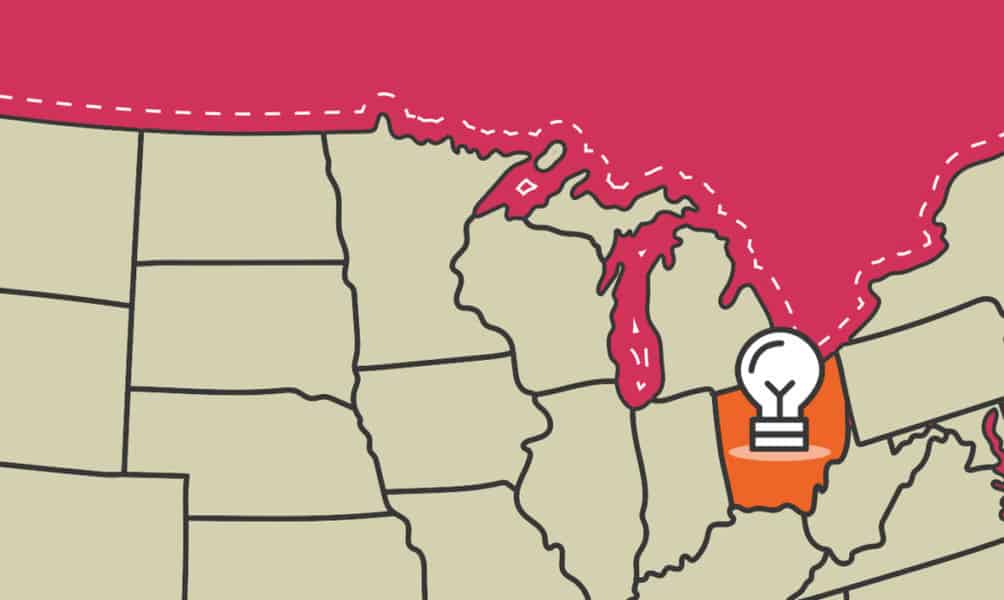 20 Best Business Ideas in Ohio
Real Estate
Insurance
Internet Service Provider
Project Management
Wholesale
Graphic Design
3D Printing
Manufacturing Company
Microgreens Farming
Pig Farm
Food Truck
Retail Store
Winery
Gardening Service
Lawn Care
Landscaping
Kayak Rental
Health Care
Carpet Cleaning
Warehouse Business
With a booming manufacturing sector, Ohio is set to become a hub for global and domestic supply chains. Are you looking to cash in on this boom? If so, then consider starting your own business now.
You could get into microgreens, lawn care, landscaping, or gardening, as well as retail, wine, or warehousing. Check out our list of brilliant Ohio business ideas and see what sparks your interest.
1. Real Estate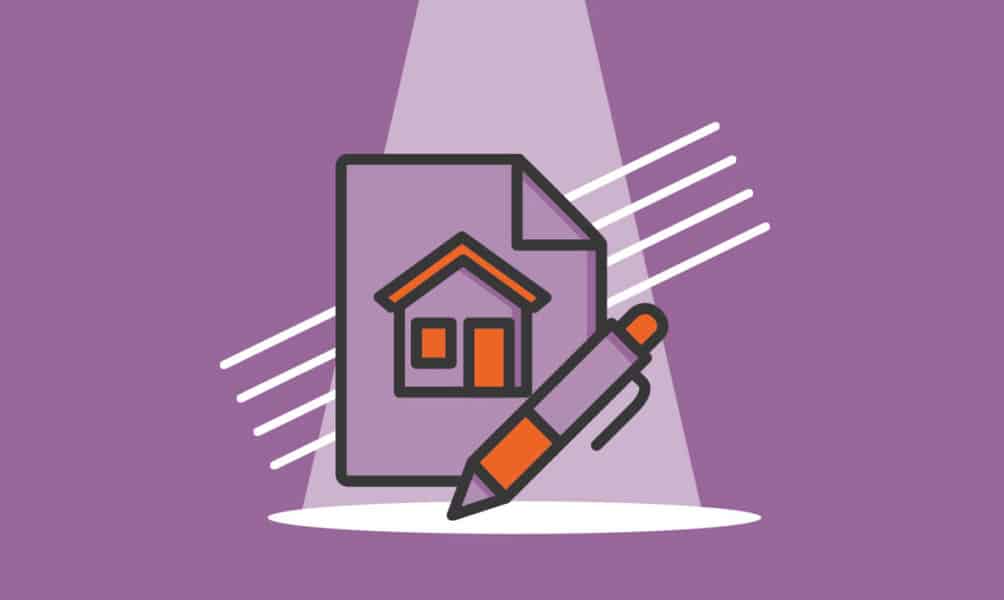 The US real estate market has been booming in recent years, and is now worth nearly $400 billion and expected to see further growth in the years ahead. As an entrepreneur, you're always on the look-out for new opportunities. Right now, with sales totals and home prices at record highs, real estate ranks among the largest and most promising markets. And best of all, you'll be helping families settle down and build homes and communities.
Of course, starting a real estate business isn't as easy as getting out of bed. You'll need to educate yourself about the market and obtain a real estate agent's license. You'll need to familiarize yourself with the relevant online tools and information to keep you updated on market trends and find a local broker to partner with. Finally, you'll need to set up a website and successfully market your abilities in order to stand out in a crowded marketplace.
All that done, you'll be ready to start building your real estate empire.
2. Insurance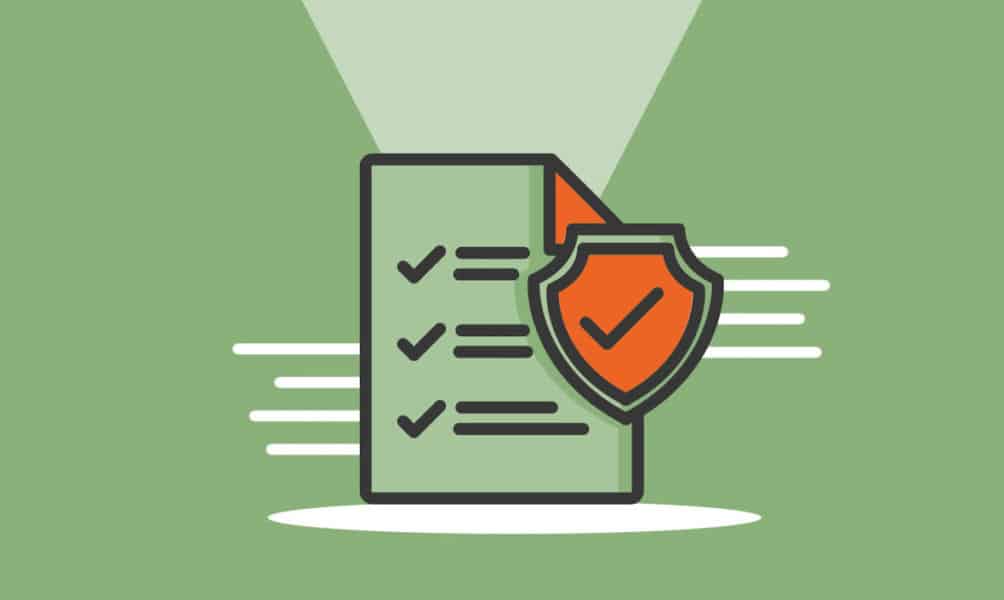 Starting an insurance business can be a great way to make a profit while helping others plan for the future and hedge against financial losses. The global insurance industry has been growing, with revenues estimated to reach more than $6 trillion in 2025. Analysts believe the industry is poised for rapid growth as the world recovers from the pandemic. This could be the right time to start an insurance business.
You could start small by setting up an office affiliated with a major industry player. Before you launch your business, you need to know your products well and focus on a niche market. Will you be offering property, health or life policies, among others? You'll also need to consider the emerging technologies in coming up with business models. It would be helpful if you have actuary skills, some customer service experience and great networking skills.
3. Internet Service Provider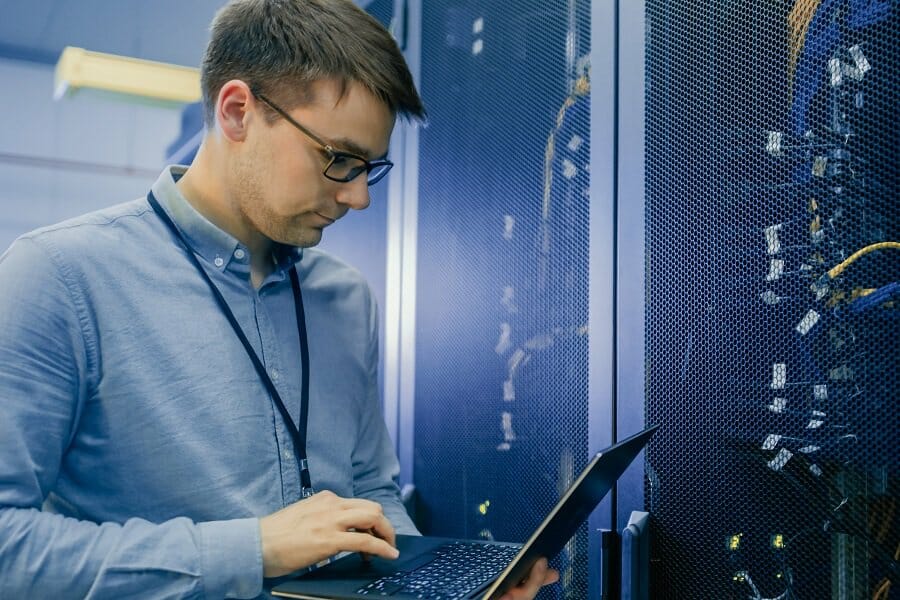 With the world's digital transformation, the internet has become an essential service. Globally, internet service providers earned about $450 billion in 2020. The market is still growing and there are plenty of opportunities even for new players, so you might want to start setting up an internet service provider business now.
Whether you are looking to start small or compete with the giants, you will need to install servers, cable lines and other equipment. It's a good idea to do research and find answers to frequently asked questions like, how much investment do you need, how will you raise funds, what are the legal and technical issues, and how to find customers.
Some people do not think that the internet is something they can make money from because it is too easy for people to switch between networks. But if you know how to position your products and services correctly, then it will be much easier for people to stick with you.
4. Project Management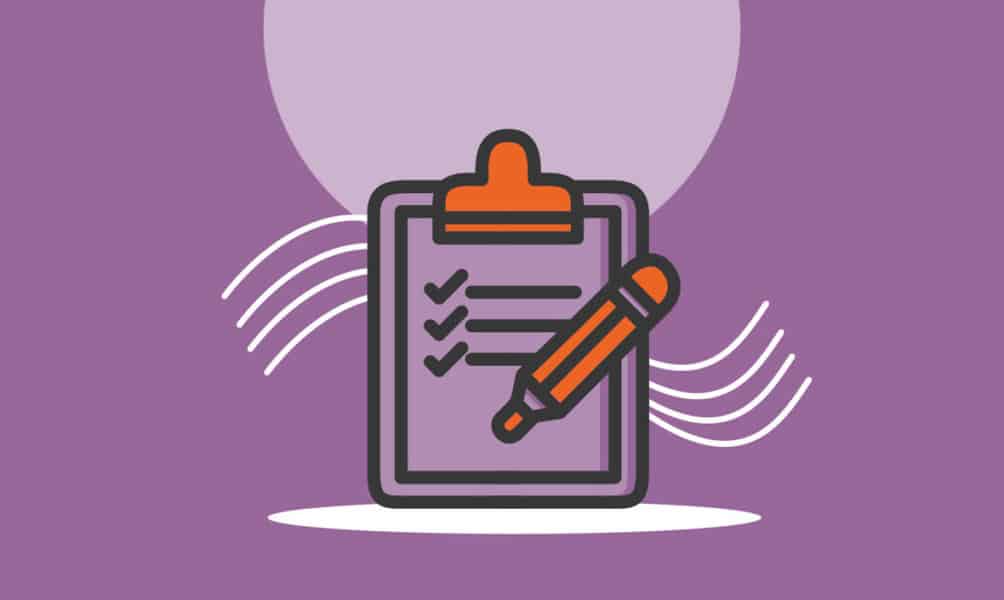 Demand for project management skills is growing in IT, manufacturing, construction, defense, publishing, and even healthcare. Online recruitment platform Zippia says nearly 47,000 annual job openings for project management professionals will be created through 2028. If you're thinking about starting a project management business, you're on the right track. It's a great way to start your entrepreneurial journey and make big profits.
Generally, a project management business oversees the implementation of a project and makes sure the goals are achieved within a certain time frame and budget. Your business will be in charge of complying with the regulatory requirements such as an environmental impact study and filing of applications for permits and licenses. As project manager, you'll need strong organizational, analytical, and problem-solving skills. It's to your advantage to obtain certifications to prove you underwent training and learned these vital skills that will add value to your project management business.
5. Wholesale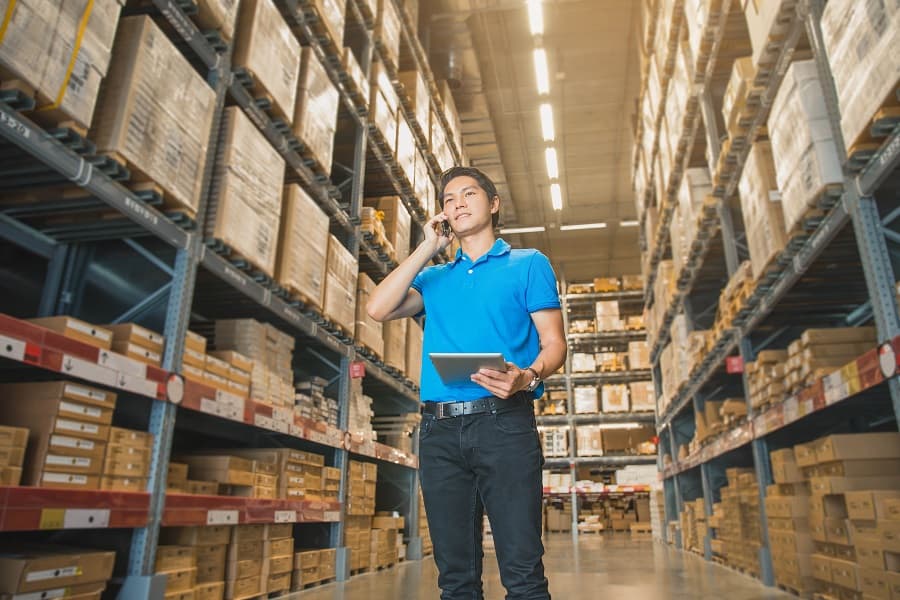 Wholesale is all about the advantages of scale: prices are lower than retail because the purchases are in bulk, vast amounts of tomatoes, cement mix, shoes, or whatever it may be. If you're good at scaling up and making sales, you might want to consider starting a wholesale business, because the industry is expected to continue its steady growth in the years ahead.
Getting started will require a significant investment, because all of that inventory is not going to suddenly appear out of nowhere, and you'll need a place to keep it. Fortunately, unlike retail, a wholesale business doesn't have to worry about finding an area with heavy traffic. Instead, the main concern is space. Once you've got your goods and a warehouse, you'll need to obtain all the necessary licenses, then start reaching out to local businesses that might be interested in your goods.
Keep in mind that this is a big and growing industry, which means you're going to face stiff competition from established firms and other new entrants. You'll likely need to work hard, and smart, to succeed.
6. Graphic Design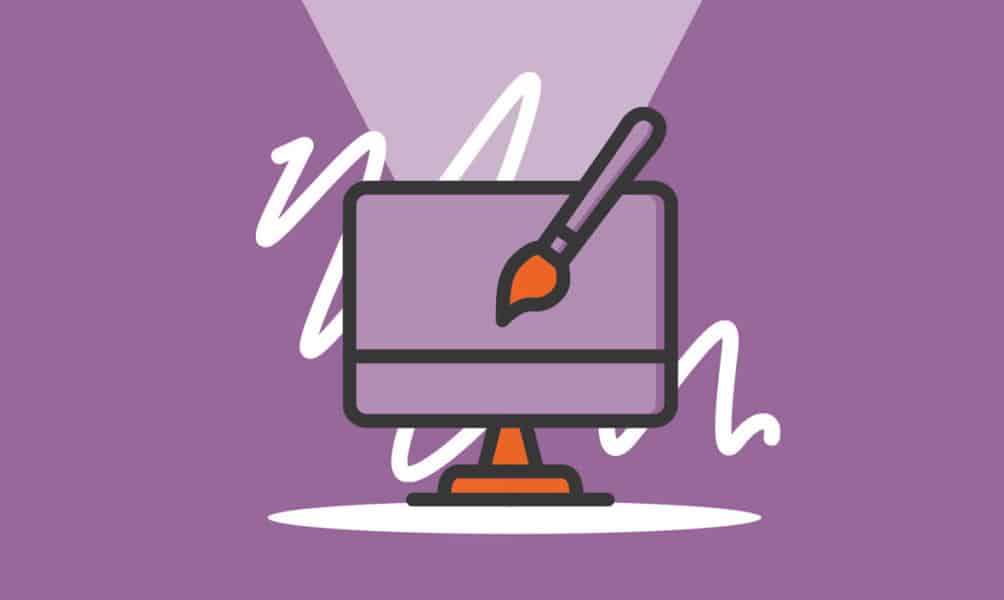 Strong graphic design is a crucial element of nearly every business's branding and marketing, which is why it's always in great demand. After years of steady growth, the US graphic design industry is worth nearly $14 billion and offers real opportunity for the bold entrepreneur. You could start your own graphic design business from home and work with clients around the world, generating good money and turning your creative passion into a successful career.
You will, however, need to have a strong creative streak and some skill and experience with graphic design software and tools. If you don't have a relevant degree, you could brush up on your graphic design skills by taking courses at an online platform like Udemy. Next, it's a good idea to research the market, see what sort of graphic design is trending lately, and keep an eye out for a market gap that might fit your skillset.
Understanding and clarifying what you will offer, which businesses you are targeting and how you'll stand out from the competition will be crucial to your success.
7. 3D Printing
So you've decided to start a 3D printing business. That's great! Strong demand for customized products is driving rapid growth in the global 3D printing market, estimated at $16 billion in 2021. The market is expected to grow 24% per year through 2028 due to increased demand for prototypes, models and artistic designs in various industries like aerospace, automotive, health care and more.
You will need to understand first the regulations and legal issues affecting the industry. For example, the use of 3D printers is not regulated but the medical products that are produced through 3D printing are regulated by the FDA. A license is also needed for 3D printers that are used to make weapons. If a design used to create a 3D model is covered by intellectual property rights, printing the model would infringe those rights. You'll need to make a hefty investment upfront to get your business up and running, but the benefits could be immense.
8. Manufacturing Company
A great deal of manufacturing has moved overseas in recent decades, but US manufacturing is still an $8 billion industry that has seen steady growth in recent years. Manufacturing businesses can be extremely profitable, but they also require a lot of planning and hard work.
The first step is to decide what you're going to produce. Do some market research and see which products are selling well and where there may be a market gap. You should keep an eye out for products that are more affordable to manufacture or offer a significant markup and strong profits. Next, you'll need to rent or purchase a manufacturing facility, preferably in an out-of-the-way location to keep costs low. Once you start making your products, you'll need to have them tested and certified and acquire all the necessary licenses and permits.
Finally, you'll be ready to launch a marketing campaign that, with a bit of luck, should start bringing in orders and put you back in the black.
9. Microgreens Farming
If you're not familiar with microgreens, they are tiny plants that are harvested soon after they germinate. People appreciate them for their tender leaves and strong flavor, and in recent years they have become big business! The global microgreens market is expected to expand more than 60% by 2028, and you could ride this green wave by starting your own microgreen business. There are many plants to choose from, including arugula, kale, red cabbage, wheatgrass and pea shoots, and since they don't need much space, you could even grow them in your home or yard.
To get the word, devise a strong marketing plan and build an appealing website — let people know about your plants, their prices, and the great benefits. One is that many microgreens are high in antioxidants, which boost immunity and reduce the likelihood of many illnesses. Microgreens were for a long time only used in salads, but today they might also appear as drink garnishes, in juices and smoothies, on pizzas, and more. Once that first harvest is ready, start reaching out to consumers, restaurants and cafes and you'll soon be seeing green.
10. Pig Farm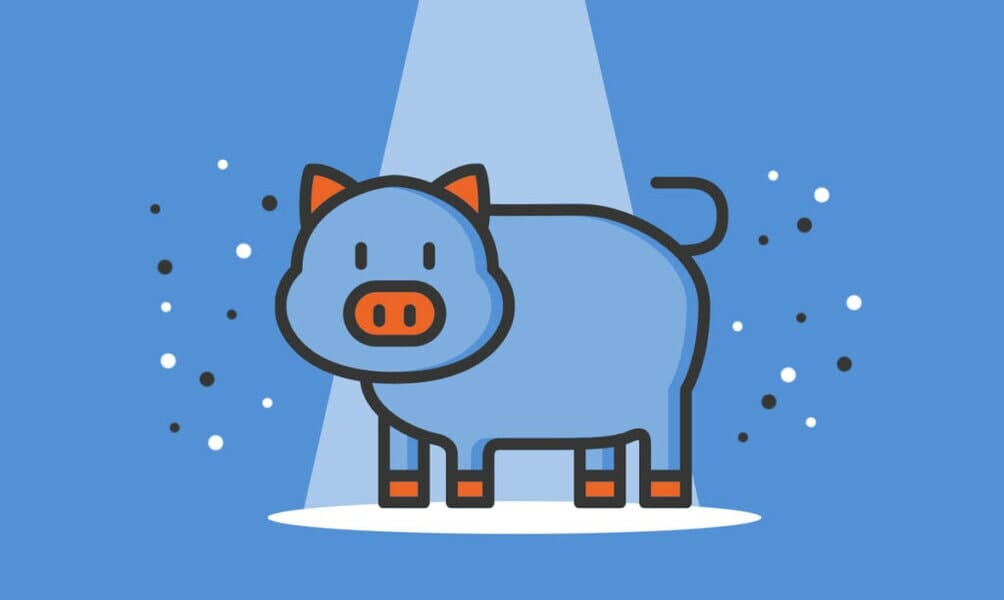 It's a dirty job, but somebody's gotta do it — because pig farming is a $8 billion US industry. Despite the common image of sows rolling in the mud, pigs are actually fairly easy to care for, not to mention intelligent. Besides, ham, bacon, pork chops and barbecued pork are always in great demand. So if you have a sizable outdoor space, or could lease one, you could start a pig farm, make a good living and provide quality meats to your community and beyond.
There are several key steps you'll need to take. The first is making sure your property is secured with a strong fence, so you don't lose your merchandise. The second is making sure you have all the proper permits and licenses to keep and sell livestock in your town and state. Third is making deals with nearby meat markets to purchase and distribute your goods. All this done, you should be well on your way to entrepreneurial hog heaven!
11. Food Truck
Who doesn't love food trucks? They seem to be everywhere these days, at parks and street fairs, music festivals, beaches, private parties and community events. Industry revenue in the US tripled in the years before the pandemic, and now food trucks are coming back strong as the pandemic recedes. This is a great time to start a food truck business and provide your community with delicious meals while grabbing a share of this growing market.
The first step, of course, will be settling on a menu. The possibilities are endless, from burritos to barbecue, burgers to sausages, smoothies and milkshakes to pad thai and pizza. You could even go seasonal, and offer frozen desserts in summer and gourmet soups in winter, and draw a crowd year-round. The next hurdle will be acquiring the necessary permits, which are a must for any food business.
Last but not least, you will need the food truck itself. It's sure to be a significant investment, but you might be able to find a reasonably priced used truck to keep costs low. With a little luck, soon enough you'll be up and running, spreading delicious joy and making good money.
12. Retail Store
Are you thinking of starting your own retail business? If so, you're in good company. The retail industry is a huge part of the economy, and it's only getting bigger. But starting a retail business isn't easy. There are a lot of things to think about, from choosing the right location to setting up your payment system. And let's not forget the most important step: deciding what to sell!
A good way to choose your product offerings is to first do some research — see what's out there, and more importantly what's not. You're looking for what sells well, as well as a market gap to fill. Once you know your products, finding a great location for your store will be the next big step. However, you might want to initially run your retail business out of your home. This would significantly reduce your costs and give you time to build a brand and a reputation.
After a year or two, assuming your products are well received by the market, you'll be in a much better position to find a great location and open a serious retail outlet.
13. Winery
Have you dreamt of owning your own wine business? It's not as hard as you might think! And now's a great time, with the $300 billion global wine industry expecting steady growth in the years ahead. The first step is to decide which type of wine you want to produce. Wine comes in many varieties, from pinot grigio to cabernet, and from chardonnay to pinot noir and beaujolais, so it's important that you do your research and find one that fits your interests and talents.
The next step is to create a business plan and funding strategy. Vineyards don't come cheap, so generating adequate financing is critical to getting your wine business off the ground. Once that's sorted, source your grapes from quality suppliers, buy the required processing equipment, and start bottling wine! How you market your wine will also be important, as this is a competitive marketplace.
Still, with a bit of hard work and dedication, you can ride your oenophilia to stunning success.
14. Gardening Service
Four in 10 US millennials are engaged in indoor garden activities, such as growing sprouts in jars and herbs in pots, while around a third of Baby Boomers grow indoor plants to relieve stress. If you have a green thumb and love growing plants, starting a gardening business and helping people go green could be very fulfilling. It's good for the environment and a fun way to turn a hobby into a livelihood.
Starting a gardening business is relatively simple and cheap. This type of business can even be run from home. You can host in-person and virtual workshops on gardening and garden maintenance and design, and provide other services like lawn mowing or outdoor repair. It's a good idea to research the market and find out what your competitors are offering in order to find clients. With your passion for nurturing plants and persistence to keep going, you could easily do steady business.
15. Lawn Care
Are you a green thumb with an entrepreneurial spirit? If so, a lawn care business might be the perfect venture. For starters, the market has grown significantly in recent years, thanks to the real estate boom, and is forecast to keep expanding in the years ahead. In addition, all lawns need care sooner or later, which is why this is a $100 billion industry in the US alone. Put it together, and there's little doubt this market offers real opportunity.
Of course, you'll need to stand out in order to attract clients, and deliver top-quality service to keep them. This means you'll have to invest in the latest lawn mowing and maintenance equipment as well as a strong marketing campaign across social media, online platforms like TaskRabbit and Angie's List, and your local community. But if you're able to do all this right, and get the necessary licenses, you'll soon be rolling in the green — and we're not talking about grass.
16. Landscaping
If you love working on your yard and spending time outdoors, you might consider starting a landscaping business. Boosted by the recent real estate boom, landscaping and lawn care have seen steady growth in recent years. That expansion is expected to continue, so now's an excellent time to get in on the action and ride this wave to success.
You could offer a wealth of services, from designing yards and gardens to tree planting, trimming, mowing and more, and you could focus on residential customers or businesses, or go for broke and aim for both! First, you'll need to brush up on your landscape design and maintenance skills. Fortunately, the US government in 2019 partnered with the leading landscapers' association to launch a national landscapers' apprenticeship program to train more skilled workers.
You'll also need to invest in quality equipment, as well as a reliable vehicle. After that, to attract clients you'll want to build a simple, appealing website and launch some strong marketing to get the word out. From there, you should start seeing the business roll in as you enjoy the scent of freshly cut grass.
17. Kayak Rental
Ohio is chock-full of lakes and waterways, so as more people explore the outdoors in a post-pandemic world, launching a kayak business makes sense. It can be a great way to make money while you're getting some exercise and enjoying the great outdoors. Sales of kayaks are set to grow steadily through 2026 while the accessories market is projected to expand to nearly $300 million by 2027.
Aside from offering kayaks for lease, a kayak rental business should also carry accessories like paddles, apparel and helmets, storage bags, seats, life jackets, and safety gear. Selecting the location of your shop is important. It will have to be near a river or lake. There should be high foot traffic. You'll need a substantial investment to set up your shop and stock up on the kayaks and accessories. Finally, it's a good idea to promote your business and let people know about your offerings.
18. Health Care
Thinking of setting up a health care business? You're on the right track. By 2030, the number of US adults age 65 and older will exceed 60 million. This means increased health care spending. Which segments are booming, you might ask. Profits are growing fastest in medtech and health care IT.
So what are you waiting for? Now's the time to start a health care business. Take the first step by finding a niche to focus on. Make sure you have the necessary permits and licenses, whether you're thinking of starting a medical practice, home health care company, or something else. You'll also need to decide on a value proposition that will set you apart from the competition and bring in steady business.
19. Carpet Cleaning
It's inevitable that carpets get dirty, which helps explain why carpet cleaning is a $5 billion industry in the US. It's seeing sharp growth these days, thanks in part to greater concerns about cleanliness and sanitizing as a result of the pandemic. This means now is a great time to start a carpet cleaning business, help people live healthier cleaner lives and ride the wave to success.
Getting started is not as difficult as you might think. You'll need cleaning equipment and a vehicle in which to transport it from job to job. You'll also need to acquire the relevant licenses and permits. Once all that's done you can offer your services at online platforms and start marketing your new business. If you use the latest cleaning solutions, which are safe and environmentally-friendly, and promote this aspect of your business, you'll likely be cleaning up — literally and figuratively — in no time.
20. Warehouse Business
If you're looking for a way to make some extra cash, a warehouse business can be a great source of nearly passive income. It helps if you live near a major shipping port or logistics hub, which would give you more goods to store and ship and more potential customers. But even without that there's real opportunity in warehousing, an industry that has been growing steadily for years.
The crucial first step is finding a great location for your warehouse. You should consider how much space you want, whether there are other warehouses in the area, and how many businesses and residences are nearby. You'll want to be close to as many customers as possible! Another key concern is your pricing structure. You could drum up new business by offering deep discounts to new customers, and keep them around with extended subscription plans.
Starting a warehouse business can be expensive, especially if you're planning to get involved in big items like furniture. But keep in mind, the higher the risk, the greater the reward!