Back to Business Ideas Categories
20 Best Business Ideas in Michigan
Written by: Esther Strauss
Esther is a business strategist with over 20 years of experience as an entrepreneur, executive, educator, and management advisor.
Edited by: David Lepeska
David has been writing and learning about business, finance and globalization for a quarter-century, starting with a small New York consulting firm in the 1990s.
Updated on April 27, 2023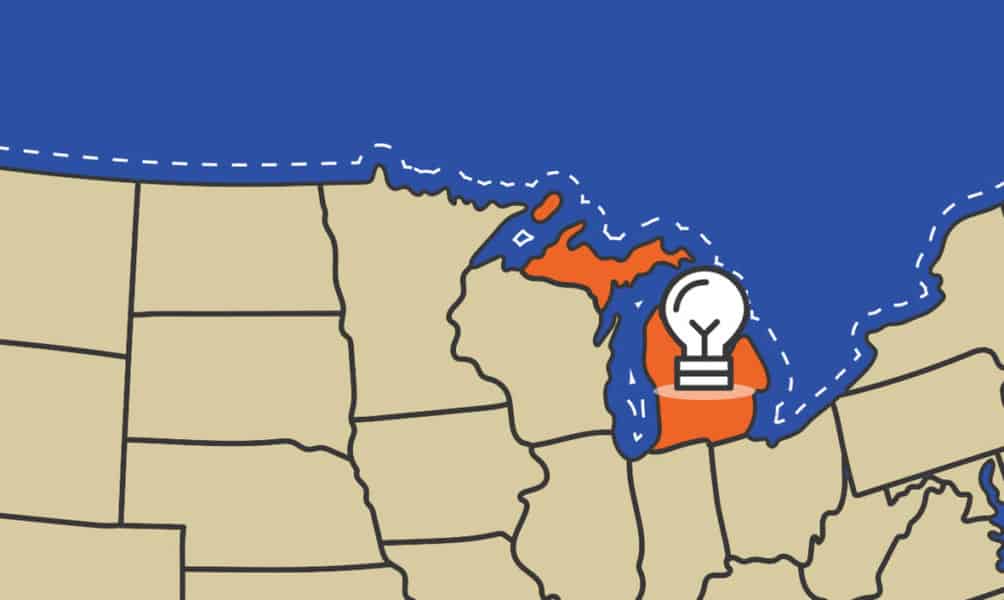 20 Best Business Ideas in Michigan
Manufacturing
Real Estate
Graphic Design
Health Care
Wholesale
Dog Treat Store
Farm
Retail Store
Art Gallery
Cake Making
Lip Gloss Store
Gift Basket
Clinic
Car Rental
Music Production Company
Advertising Agency
Insurance Agency
Beauty Supply Store
Payday Loan Business
Aftermarket Auto Parts
Michigan boasts a culture of innovation and business-friendly policies. Its largest city, Detroit, is known as Motor City because it's the birthplace of the automotive industry. Michigan is also known for its long freshwater coastline and vast forests.
If you're looking to start a business in Michigan, consider launching an aftermarket auto parts business. You can perhaps set up a farm. Opportunities also abound in other sectors. Check out our list of excellent Michigan business ideas to jumpstart your entrepreneurial journey in the Great Lake State.
1. Manufacturing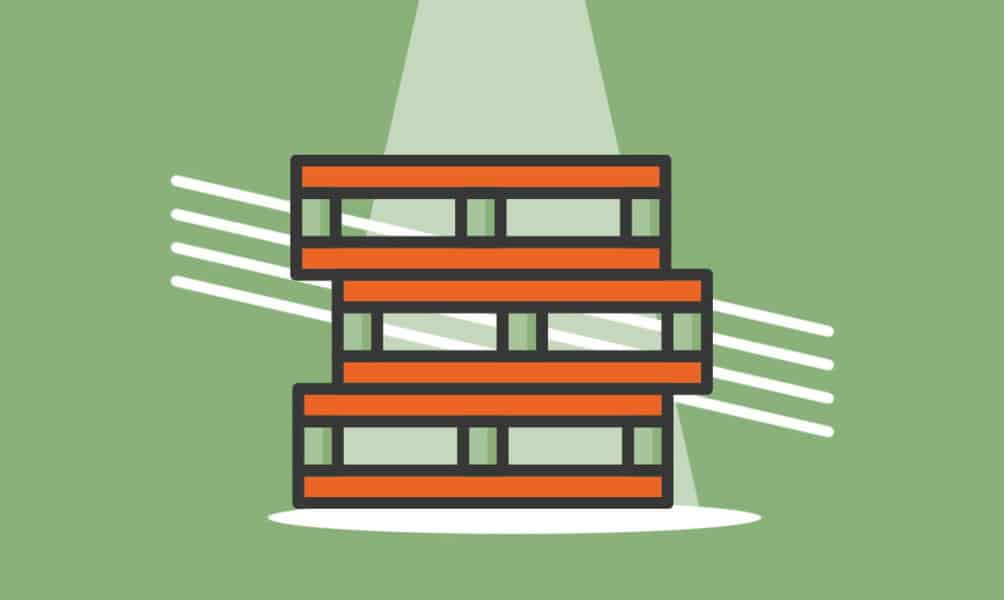 A great deal of manufacturing has moved overseas in recent decades, but US manufacturing is still an $8 billion industry that has seen steady growth in recent years. Manufacturing businesses can be extremely profitable, but they also require a lot of planning and hard work.
The first step is to decide what you're going to produce. Do some market research and see which products are selling well and where there may be a market gap. You should keep an eye out for products that are more affordable to manufacture or offer a significant markup and strong profits. Next, you'll need to rent or purchase a manufacturing facility, preferably in an out-of-the-way location to keep costs low. Once you start making your products, you'll need to have them tested and certified and acquire all the necessary licenses and permits.
Finally, you'll be ready to launch a marketing campaign that, with a bit of luck, should start bringing in orders and put you back in the black.
2. Real Estate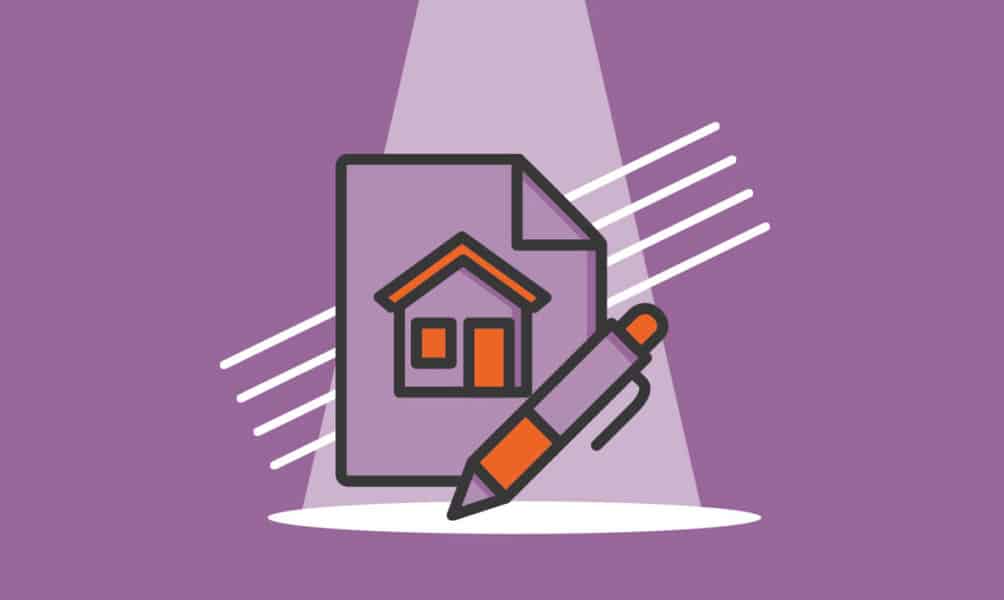 The US real estate market has been booming in recent years, and is now worth nearly $400 billion and expected to see further growth in the years ahead. As an entrepreneur, you're probably always on the look-out for new opportunities. Right now, with sales totals and home prices at record highs, real estate ranks among the largest and most promising markets. And best of all, you'll be helping families settle down and build homes and communities.
Of course, starting a real estate business isn't as easy as getting out of bed. You'll need to educate yourself about the market and obtain a real estate agent's license. You'll need to familiarize yourself with all of the relevant online tools and information to keep you updated on market trends, and find a local broker to partner with. Finally, you'll need to set up a website and successfully market your home buying and selling abilities in order to stand out in a crowded marketplace.
All that done, you'll be ready to start building your real estate empire.
3. Graphic Design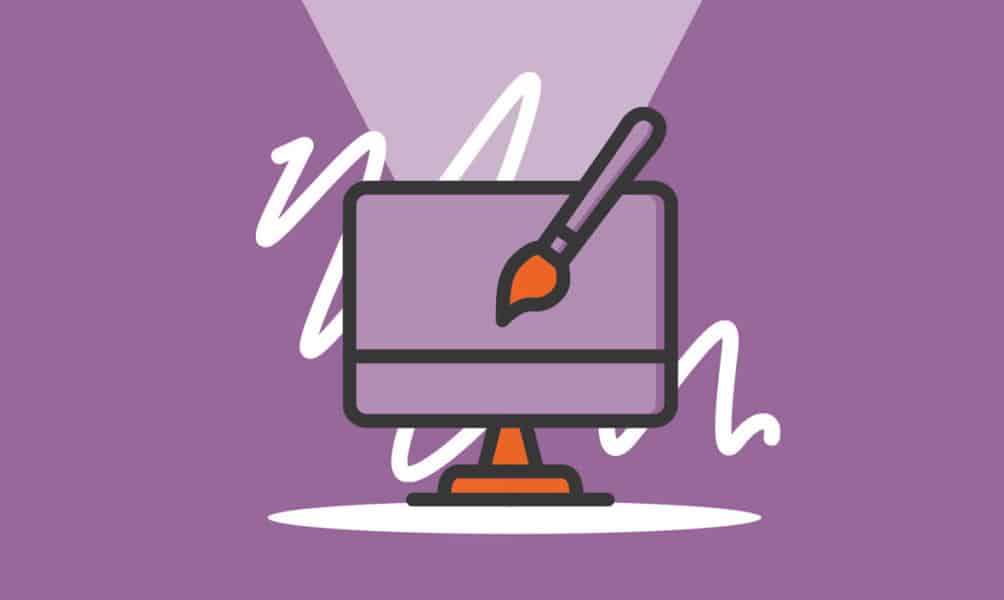 Strong graphic design is a crucial element of nearly every business's branding and marketing strategy, which is why it's always in great demand. After years of steady growth, the US graphic design industry is worth nearly $14 billion and offers real opportunity for the bold entrepreneur. You could start your own graphic design business from home and work with clients around the world, generating good money and turning your creative passion into a successful career.
You will, however, need to have a strong creative streak and some skill and experience with graphic design software and tools. If you don't have a related degree, you could brush up on your graphic design skills by taking courses at an online platform like Udemy. Next, it's a good idea to research the market, see what sort of graphic design is trending lately, and keep an eye out for a market gap that might fit your skillset.
Understanding and clarifying what you will offer, which businesses you are targeting and how you'll stand out from the competition will be crucial elements to your success.
4. Health Care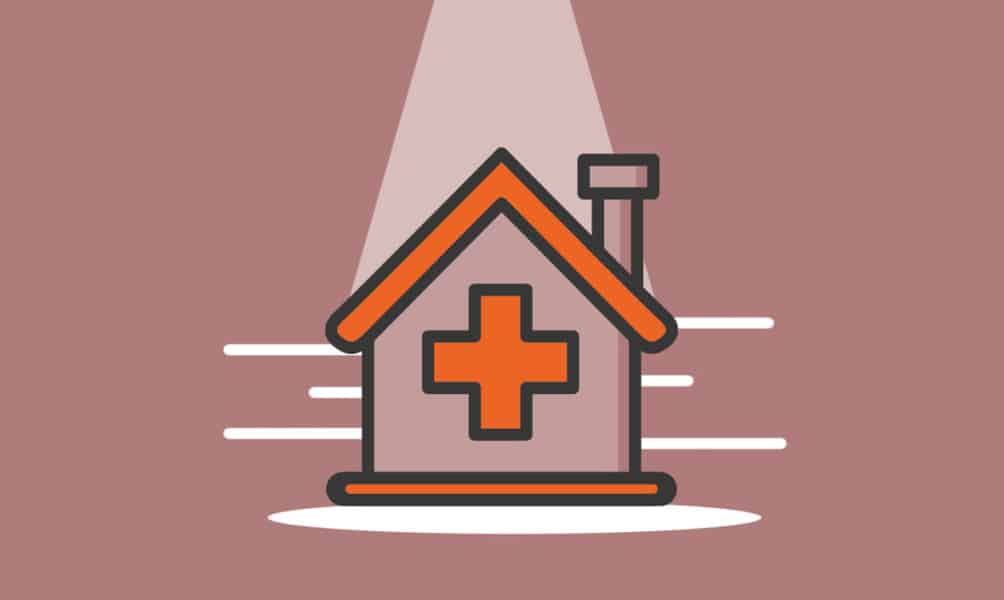 Thinking of setting up a health care business? You're on the right track. Demand for health care services is on the rise mainly due to an aging population in the US. By 2030, the number of American adults age 65 and older is forecast to exceed 60 million. This means increased health care spending. Which segments are booming, you might ask. Profits are growing fastest in medtech and health care information technology (IT).
So what are you waiting for? Now's the time to start a health care business. Take the first step by finding a niche that you can focus on. Make sure you have the necessary permits and licenses, whether you're thinking of starting a medical practice, home health care company, or something else entirely. You'll also need to decide on a value proposition that will set you apart from the competition and make it easier for you to promote your business.
5. Wholesale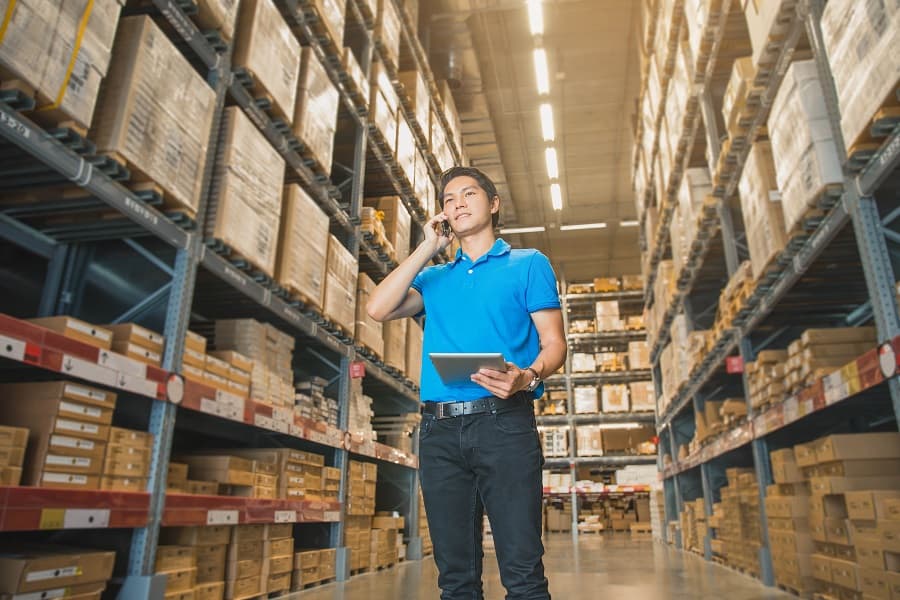 Wholesale is all about the advantages of scale: prices are lower than retail because the purchases are in bulk, vast amounts of tomatoes, cement mix, shoes, or whatever it may be. If you're good at scaling up and making sales, you might want to consider starting a wholesale business, because the industry is expected to continue its steady growth in the years ahead.
Getting started will require a significant investment, because all of that inventory is not going to suddenly appear out of nowhere, and you'll need a place to keep it. Fortunately, unlike retail, a wholesale business doesn't have to worry about finding an area with heavy traffic. Instead, the main concern is space. Once you've got your goods and a warehouse, you'll need to obtain all the necessary licenses, then start reaching out to local businesses that might be interested in your goods.
Keep in mind that this is a big and growing industry, which means you're going to face stiff competition from established firms and other new entrants. You'll likely need to work hard, and smart, to succeed.
6. Dog Treat Store
When you think of starting a business, doggie treats are probably not the first thing that comes to mind. But the petcare industry has boomed in recent years, with specialized foods leading the way as pet owners become increasingly concerned about pet health. You could start your own dog treat business and make a good living while putting smiles on the faces of people and pets everywhere.
Of course, you'll need to decide what kind of treats you'll make, the key ingredients, and your pricing structure. To get started, you could research popular dog treat brands and see what they've been doing lately. Once you know the outlines of your business, start making trial batches in your kitchen and test them out with dog owners in your era. Their feedback will help shape your product so that once it hits the market, every doggie will want some!
7. Farm
Do you have a green thumb and always dreamed of starting your own farm? Well now is a great time to take the plunge, with countless people leaving cities for the countryside and looking to eat healthier, all-natural foods fresh from the farm. Farming is a trillion-dollar industry in the US and offers considerable opportunity for the hard-working entrepreneur.
And there will be hard work. Farming is not as easy as putting on overalls. You'll need to find and purchase the right piece of land. You'll need to choose your crops. Maybe heirloom tomatoes, zucchini and soy beans? Next, work the soil and make sure it's ready for planting, then keep your fields clear of insects and blight. You'll also want to decide on livestock. Will you have chickens, lambs, cows, pigs? There's so much work to do on the farm, but you'll get to work in the great outdoors, providing nourishing foods to your family and community.
8. Retail Store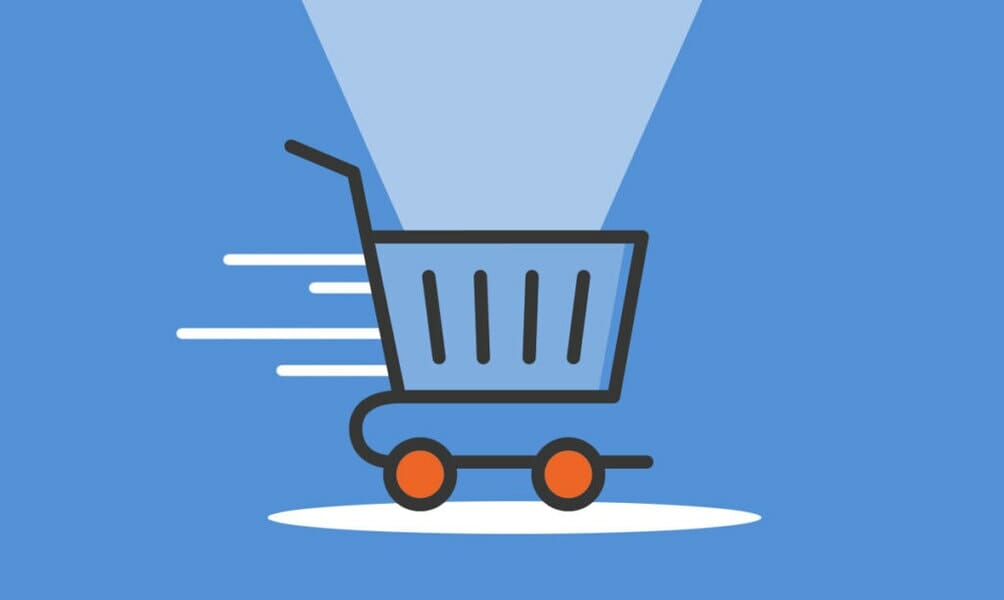 Are you thinking of starting your own retail business? If so, you're in good company. The retail industry is a huge part of the economy, and it's only getting bigger. But starting a retail business isn't easy. There are a lot of things to think about, from choosing the right location to setting up your payment system. And let's not forget the most important step: deciding what you'll be selling!
A good way to choose your product offerings is to first do some research — see what's out there, and more importantly what's not. You're looking for what sells well, as well as a market gap to fill. Once you know your products, finding a great location for your store will be the next big step. However, you might want to initially run your retail business out of your home. This would significantly reduce your costs and give you time to build a brand and a reputation.
After a year or two, assuming your products are well received by the market, you'll be in a much better position to find a great location and run a successful retail outlet.
9. Art Gallery
Are you passionate about art? If so, now might be the right time to follow your dreams and open an art gallery. The US art dealers' market is worth $9 billion and growing, so the opportunity is there for the taking. Getting started isn't as easy as drawing a stick figure, but nor is it as difficult as painting the Sistine Chapel.
First, you'll need to decide which type of art you'll focus on. It should be a genre that's personally meaningful to you. Maybe you're into 20th-century Russian art, or contemporary South American artists. Or maybe you'd prefer to highlight up-and-coming artists from your area. Alternatively, you could embrace several of these options, but it tends to be better for a gallery to build a brand focused on a certain concept or genre.
Once you've nailed down your concept, you'll just need to rent out a good space, start reaching out to artists and collectors and, last but not least, launch a major marketing blitz to promote your first show. Good luck!
10. Cake Making
Nearly six out of 10 Americans eat dessert after a meal at least once a week, and cakes are among the favorites. Cake consumption is growing steadily in the US despite the increasing preference for healthy food. Well, those with a sweet tooth always find an excuse to indulge in cakes. If you're fond of baking and designing cakes, starting a cake business might be the perfect career choice for you.
This type of business can be run from home so you can minimize your overhead cost. Once you've registered your business, you should find a reliable supplier of ingredients and supplies. Besides offering unique birthday cake designs, you might also want to introduce gluten-free and sugar-free cakes to cater to all kinds of customers. Keep yourself updated with the latest market trends and consider coming up with cakes in a box or tin can cakes. A cake business will require a lot of creativity, hard work and an effective marketing plan.
11. Lip Gloss Store
With over $18 billion in annual sales, the cosmetics industry is big and seeing strong growth. If you're into makeup and style accessories, lip gloss could be the right venture for you. You could work from home and help women everywhere look good while grabbing a slice of this massive market.
The first step is to choose products that fit your niche. Maybe you'd like to target a younger market with glitter-filled or fruit-flavored lip gloss? Or you might prefer a more established demographic, and choose sleeker, more subtle glosses. Next you'll need to buy all the necessary materials and gloss-making equipment and brush up on your skills, possibly with a few of the many free online courses. One key hurdle will be gaining FDA approval, which is generally required for cosmetics business and may include lab testing of your lipgloss.
But with FDA approval, you'll be able to market your stunning lipgloss to a huge market, possibly on Etsy or Amazon, and could see steady sales almost from Day One.
12. Gift Basket
It's hard to go wrong with a gift basket of wine, fruits, food, or flowers, whether given to family, friends, or colleagues. It's an excellent choice if you don't know what the recipient likes or if you're sending to multiple recipients.
The versatility of gift baskets has kept demand high over the years, especially from the corporate sector. The US corporate gift market is predicted to cross $300 billion in revenue by 2024. If you're an artistic entrepreneur, why not grab this opportunity and start a gift basket business? It's a great way to use your creativity to create goods people love.
Before you get started, it's to your advantage to choose a niche and craft a marketing strategy. Having a strong online presence is crucial to your success, so it's a good idea to start developing your website and social media accounts as soon as you decide on your branding. Of course, it's important to make your business legally compliant so you need to work on your regulatory requirements as well.
13. Clinic
Are you looking to start your own clinic? It can be a great opportunity to help people in your community and earn a solid income. It's a fast growing industry in the US, driven by an aging population that needs health care services. Total spending on physician and clinical services exceeded $800 billion in 2020. Even retailers are putting up walk-in clinics to provide convenience to its customers. Retail clinics alone are predicted to grow at least 3% per year through 2028.
The first step in starting your clinic business is to choose your niche. What kind of clinic are you looking to open? Is it going to focus on providing urgent care, or primary and preventive care? Is it going to be a mobile clinic? Who is your target market? You will find the answers to these questions as you do your research. Make sure to comply with licensing and insurance requirements. You will also need to be innovative in marketing your services to reach more prospective patients and achieve success.
14. Car Rental
As people book long-delayed holidays in the wake of the pandemic, the car rental industry is booming, with global revenues expected to double by 2027. With some hard work and determination, you could start your own car rental business and provide travelers with the transport they need while grabbing your share of a growing $50 billion US market.
Keep in mind that this is a competitive market, which means you'll need to find ways to stand out, such as with deep discounts or a unique selection of cars. Speaking of which, you'll also need to lay out a sizable investment to get your initial fleet of four to five cars. Finally, it's crucial that you meet all the licensing and insurance requirements or your business could face severe fines, or worse. But if you're able to clear these hurdles, there's a good chance your car rental business will soon be cruising down easy street.
15. Music Production Company
If you're passionate about music, why not make your own? Music helped a lot of people shake off the blues and cope with the pandemic. Listening to music helps improve the mood, promote relaxation, boost creativity, and more. As millions of people turned to music, the recorded music industry soared to new heights and broke sales records. In the US, the industry earned nearly $15 billion in 2021, its highest annual revenues in history.
Starting a music business can be a fun and rewarding experience, but it's important to determine what kind of music you will focus on. But first, you will need to build up an audience. Be creative and think of ways to attract a large following in social media and get them to view your videos. You'll be competing with BTS but with some patience and hard work, it can be done!
16. Advertising Agency
The global advertising industry is expected to grow steadily until it hits $1 trillion in 2026. If you want to corner a share of this massive market, you're not alone. But with a lot of creativity, a good team and efficient networking, you can start an ad business and achieve serious success.
First, you must scout the right talents, train them and enhance their creativity. You will have to build up your brand to get ahead of the competition. You'll also need to closely study the target markets, be ready with your marketing tools, and keep pace with the latest trends and technologies that could give you a competitive edge. Being curious about people and their daily lives would help in creating content that is relevant and up-to-date. Some of the best ad campaigns show slices of daily life. If you pay attention, you'll be able to grab any opportunity that comes your way.
17. Insurance Agency
Starting an insurance business can be a great way to make a profit while helping others plan for the future and hedge against financial losses. The global insurance industry has been growing, with revenues set to reach more than $6 trillion in 2025. Analysts believe the industry is poised for a more rapid growth as the world recovers from the pandemic. Now is a great time to start an insurance business.
You can start small by setting up an office affiliated with a major industry player. Before you launch, you need to know your products well and focus on a niche market. Will you be offering property, health or life policies, among others? You'll also need to consider the emerging technologies in coming up with business models. It would be helpful if you have actuary skills, some customer service experience and great networking skills.
18. Beauty Supply Store
If you're thinking about starting your own beauty supply business, you're not alone. The US beauty industry has remained attractive throughout the pandemic, growing marginally after a drop in sales in 2020. The market expanded to more than $19 billion in 2022 as the economy continued to recover.
Starting a beauty supply business can be challenging since there are so many different types of beauty products in the market. To make your mark in this highly competitive industry, choose a niche and develop a strong brand identity. You should make sure your brand is unique and engaging enough for your customers to notice it when they go on social media or visit their website. It is important to understand your target audience so that you can develop marketing strategies to reach them. Finally, make sure your products are approved by the FDA and that your business complies with cosmetics laws and regulations.
19. Payday Loan Business
If you're looking for a venture with high potential profits, then starting a payday loan business may be right for you. More than 12 million Americans take out payday loans every year, mostly to pay utility bills and rent. Payday loans are unsecured cash advances with high interest rates and short-term repayment demands. These are often linked to the borrower's paycheck, although some lenders also release loans if they are certain of getting paid soon.
A payday loan business is legal in most states, but some states regulate the practice while others prohibit it. Many states also have criminal usury laws to protect consumers and go after lenders who violate these. Before you open, it is important to check out your state's regulations, including any policies that cap interest rates and require repayment schedules. To get started, you will need capital and a small storefront space where you can do business. As long as you operate legally and comply with all regulations, you're bound to grow your business and make it successful.
20. Aftermarket Auto Parts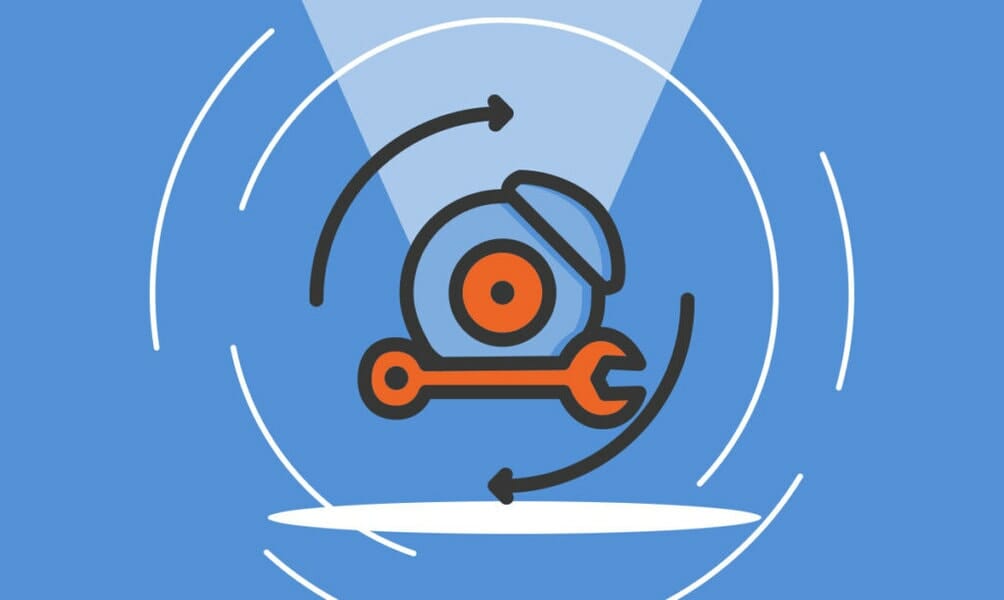 If you're an entrepreneur with a penchant for cars and auto repair, then starting an aftermarket auto parts business may be the perfect fit. It's a thriving industry with plenty of room for growth. The US aftermarket automotive parts and components market expects steady growth the next five years. Aftermarket auto parts are generic parts that are used to replace damaged parts in automobiles.
Before you start your aftermarket auto parts business, it is important for your business to be legally compliant. Many aftermarket parts are regulated while companies that make or import aftermarket parts are required to register with the government. You also need to be familiar with the guidelines issued by the Certified Automobile Parts Association. These guidelines require quality testing and compliance with safety standards. Keep in mind that using replacement parts may alter the coverage of an insured item.