Back to Business Ideas Categories
16 Billion-Dollar Business Ideas
Written by: Natalie Fell
Natalie is a business writer with experience in operations, HR, and training & development within the software, healthcare, and financial services sectors.
Edited by: David Lepeska
David has been writing and learning about business, finance and globalization for a quarter-century, starting with a small New York consulting firm in the 1990s.
Updated on October 2, 2023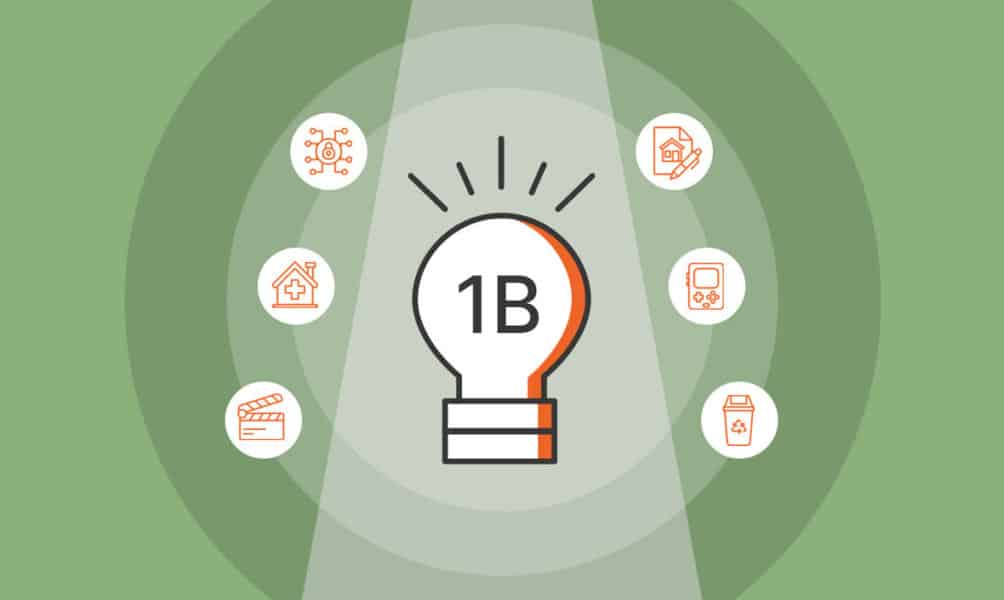 16 Billion-Dollar Business Ideas
Film Production Company
Plastic Recycling
Health Care
Stock Trading
EV Charging Stations
Manufacturing Business
Video Game Company
Waste Management
Real Estate Investment
Subscription Box
Live Scan Fingerprinting
Cyber Security Company
Money Transfer Service
Airbnb Rental
App Development
Financial Company
Everybody is looking for the next unicorn, the next brilliant billion-dollar business idea. One of the best places to look is in industry growth — it's usually in the markets that are quickly emerging that startups blast off into the stratosphere.
Some of the faster-growing industries include recycling, solar power, 3D printing, IV hydration, grocery delivery, crafts, and subscription boxes. Just keep in mind that the key to success will likely be hard work and dedication, not dreaming about that first billion.
Check out our list of billion-dollar business ideas below to kickstart your thinking.
1. Film Production Company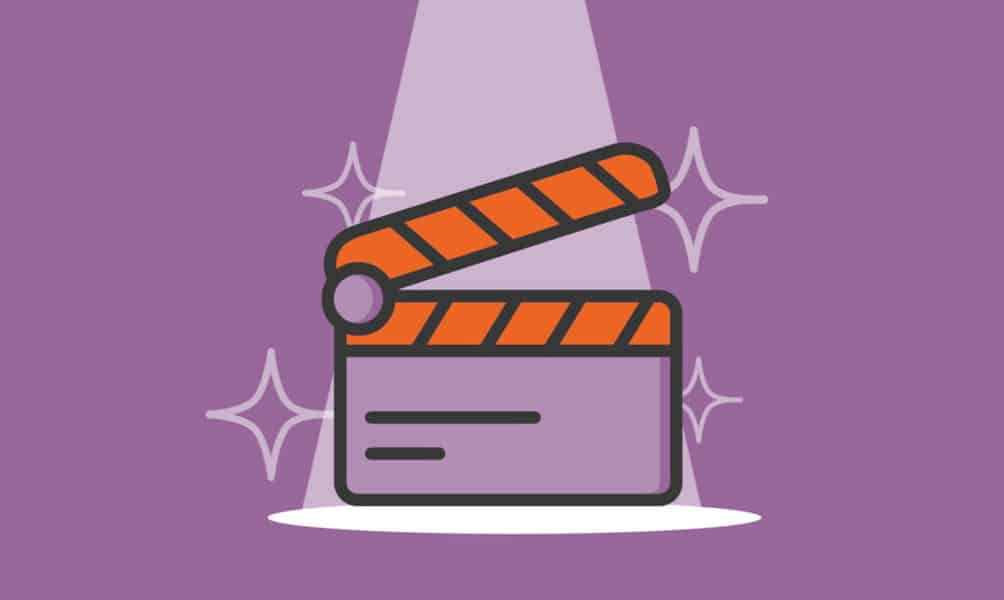 Are you a movie buff? You can have some control over what kind of movies the public should watch by starting your own film production company. The US film industry is still a huge market with plenty of growth opportunities despite the closure of theaters at the start of the pandemic. The industry earned a total revenue of nearly $92 billion in 2020. It's expected to grow at least 4% per year through 2025.
You'll need a hefty amount to acquire the necessary equipment, build a creative team, create content, and finance the production process. Before you can start production, your team needs to do research, scout for locations, and identify the cast. It's a good idea to link up with theaters and streaming services for the distribution of your movie. Starting a film production company is not easy. Keep in mind that you'll be competing with many big names in the industry like Paramount, Universal, Warner, and more. You'll have to offer something fresh and unique to attract an audience and make your film production company successful.
2. Plastic Recycling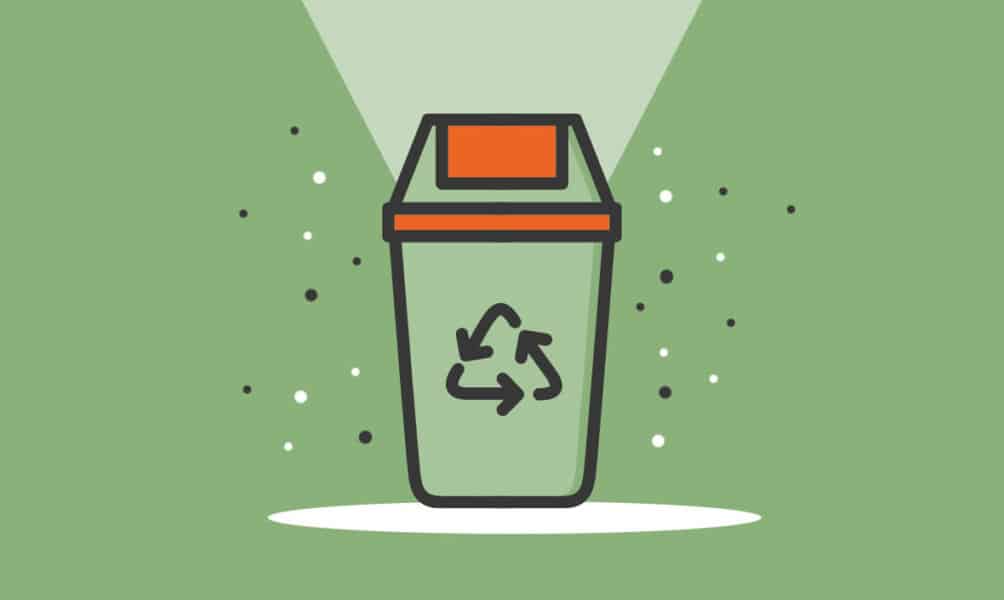 If you are looking for a new business opportunity, consider starting a plastic recycling business. You will be helping preserve the environment by reducing the amount of non-biodegradable waste that ends up in landfills while making money at the same time. The plastic recycling market in the US, estimated at $3 billion in 2021, is poised for growth. Millions of tons of plastic waste are generated each year and less than 10% is recycled, presenting a huge opportunity for your plastic recycling business.
Before launching your business, take a look at what other plastic recycling companies are doing and choose your niche. Most businesses are recycling PET bottles and jars, and bottled water manufacturers are the largest consumer of recycled plastic. Others are recycling low-density polyethylene (LDPE) which is used in wall panels, furniture, flooring, garbage cans, and more. It is also important to comply with local regulations and check your state's plastic recycling requirements. Your business will play a crucial role in reducing plastic waste and preventing further environmental disasters.
3. Health Care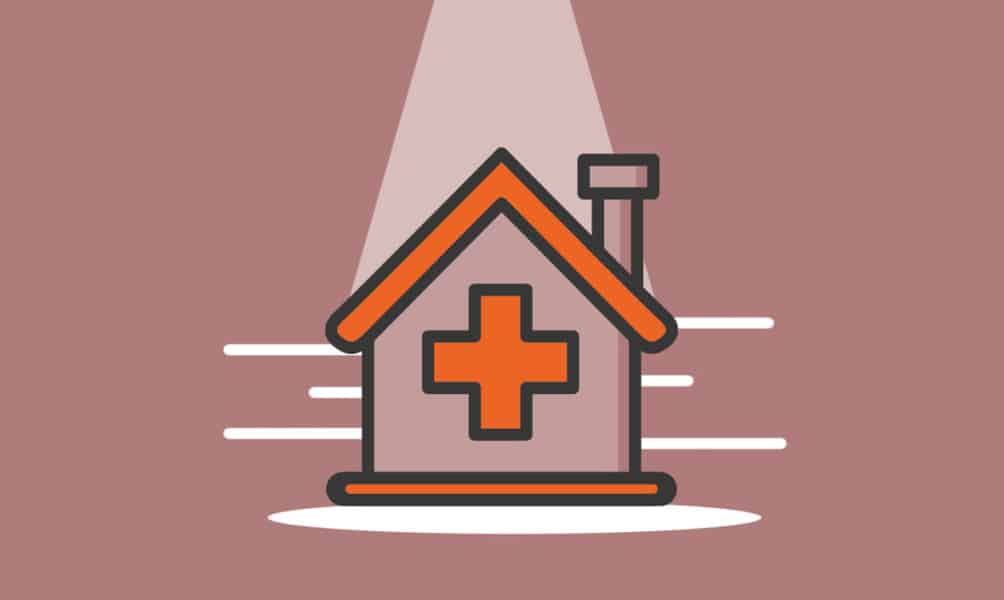 Thinking of setting up a health care business? You're on the right track. Demand for health care services is on the rise mainly due to an aging population in the US. By 2030, the number of American adults age 65 and older is forecast to exceed 60 million. This means increased health care spending. Which segments are booming, you might ask. Profits are growing fastest in medtech and health care information technology (IT).
So what are you waiting for? Now's the time to start a health care business. Take the first step by finding a niche that you can focus on. Make sure you have the necessary permits and licenses, whether you're thinking of starting a medical practice, home health care company, or something else entirely. You'll also need to decide on a value proposition that will set you apart from the competition and make it easier for you to promote your business.
4. Stock Trading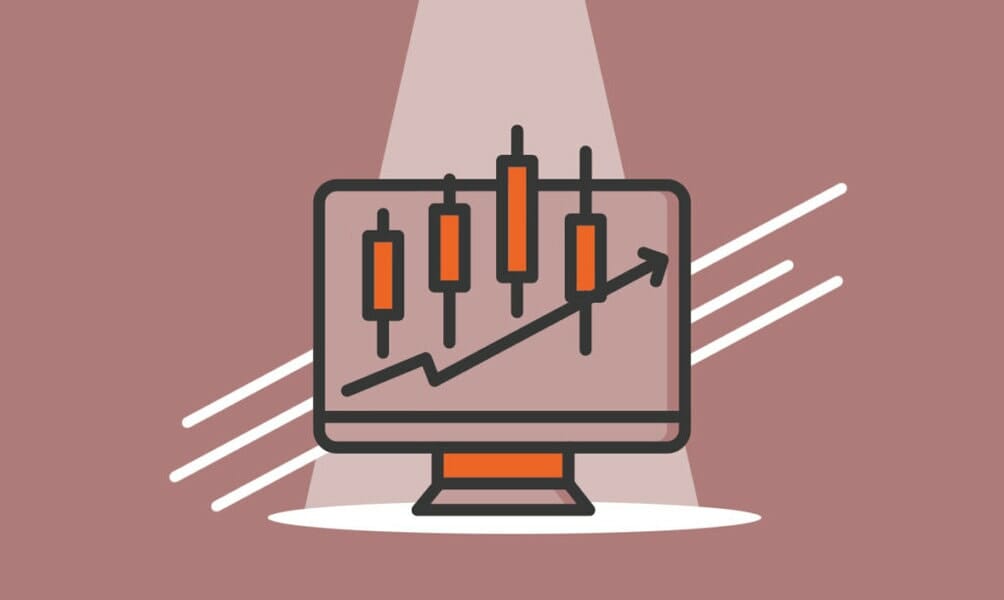 If you have been dealing with securities, you might want to consider starting your own stock trading business. Coming from a volatile year because of the coronavirus pandemic, the stock market is projected to make modest returns in 2022 and continue growing in the next several years. More than 40,000 jobs for securities, commodities and financial services sales agents are expected to be created per year through 2030.
The first step in starting a stock trading business is to secure a license and become a member of a stock exchange. You can start small and trade from home. It's important to make a business plan and come up with ways to differentiate yourself from other stock trading agencies in order to attract clients or investors. It's wise to offer a diversified portfolio, research the market, monitor corporate and other developments that are likely to affect the stock market, and brace for any wild swings that could result in losses.
5. EV Charging Stations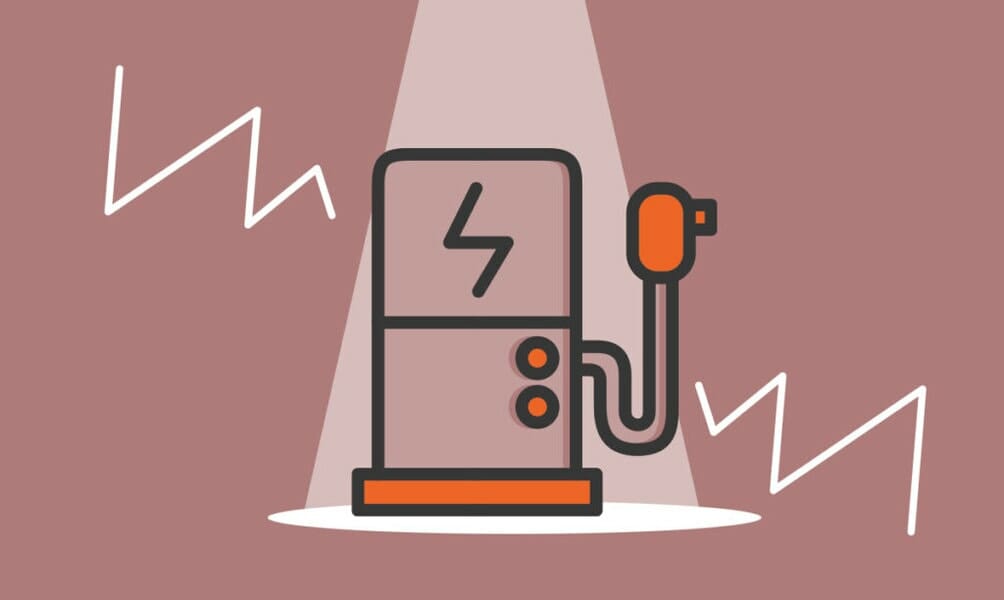 If you're an entrepreneur with an eye on the future, you're probably thinking about starting an electric vehicle (EV) charging station business. It's a wise investment; the market for EV charging stations is expected to grow significantly in the next few years as more car manufacturers introduce their own electric vehicle models. California, where most of the over 110,000 charging stations are currently located, is projected to grow its EV fleet size to 4 million by 2030. There's a market for EVs in other states as well.
Not sure where to start? You can start small by installing one or two charging outlets. You can gradually grow your business by increasing the number of outlets and stations. Having a network of charging stations across the US will make EVs practical. Before you open your charging station, make sure to comply with your state's laws and regulations. You also need to study the market and see what other charging stations are offering. You can easily attract customers if you can offer faster charging times and more efficient batteries.
6. Manufacturing Business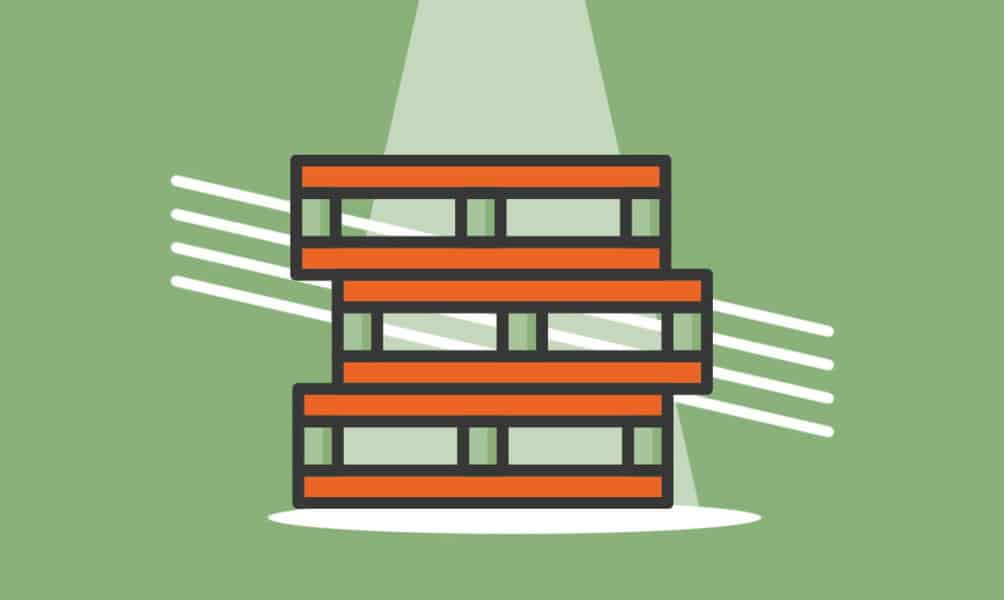 A great deal of manufacturing has moved overseas in recent decades, but US manufacturing is still an $8 billion industry that has seen steady growth in recent years. Manufacturing businesses can be extremely profitable, but they also require a lot of planning and hard work.
The first step is to decide what you're going to produce. Do some market research and see which products are selling well and where there may be a market gap. You should keep an eye out for products that are more affordable to manufacture or offer a significant markup and strong profits. Next, you'll need to rent or purchase a manufacturing facility, preferably in an out-of-the-way location to keep costs low. Once you start making your products, you'll need to have them tested and certified and acquire all the necessary licenses and permits.
Finally, you'll be ready to launch a marketing campaign that, with a bit of luck, should start bringing in orders and put you back in the black.
7. Video Game Company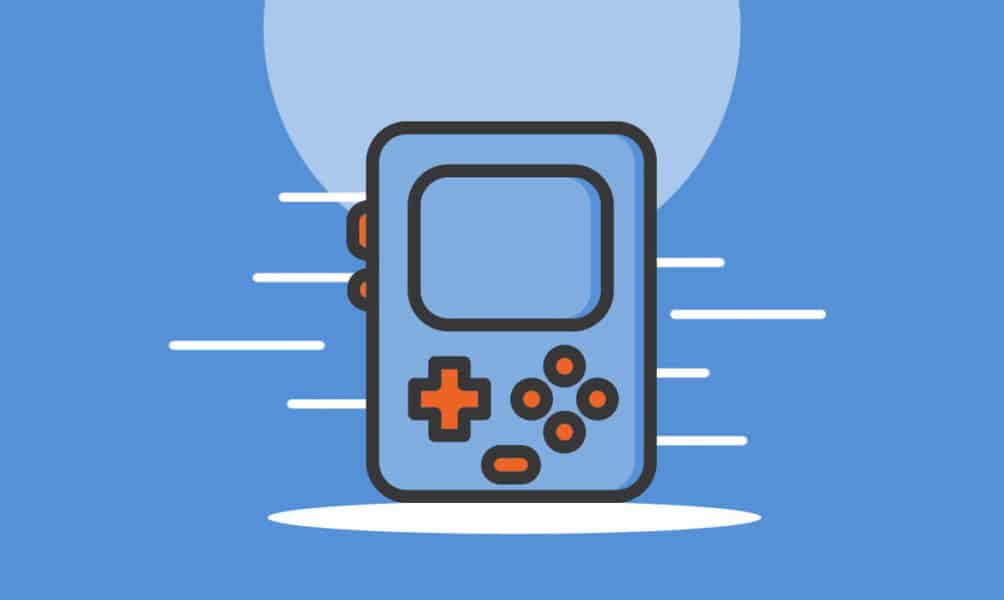 Nearly 230 million Americans of all ages play video games and most of them say they're likely to continue playing even after social distancing rules are eased. The rapidly growing video game market, valued at more than $95 billion, awaits you if you're thinking about launching a new video game. Who knows? Your new game might dislodge Minecraft, Fortnite, or League of Legends as the most popular game, so start a video game company now.
If you're designing the game, you'll need to collaborate with a script writer and graphic artist. It's important to build your team first and brainstorm on your game's features, characters, story arcs, and more. Although you can run this business from home, you'll still need to register it and make sure it's legally compliant. Once you've completed and tested your game, it's important to apply for a patent. Just make sure it doesn't bear any similarities to existing games. Starting a video game company is not easy, but you'll be reaping the rewards if your game catches on.
8. Waste Management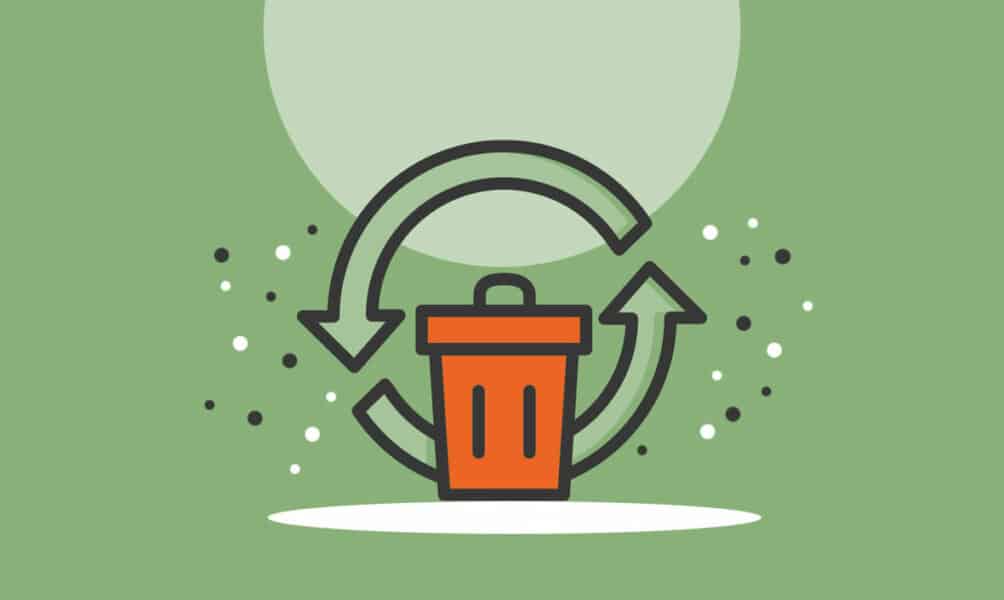 You can make money from garbage and, with the correct technologies and equipment, help preserve the environment at the same time. The global waste management market is seen to reach more than $700 billion by 2030. More than half of the waste produced globally is in North America, especially the US, where many of the world's large waste management companies are also based. If you want to cash in on trash, you might consider setting up a waste management business in your area.
First, decide on a niche market. You can deal with either municipal solid waste, industrial waste or hazardous waste. You'll need to adhere to zoning regulations, licensing requirements and insurance needs. It's also important to establish collection points, transfer stations, material recovery facilities, and other waste management facilities. If you're prepared for these challenges and have a clear plan of action, starting a waste management business can be a very profitable venture.
9. Real Estate Investment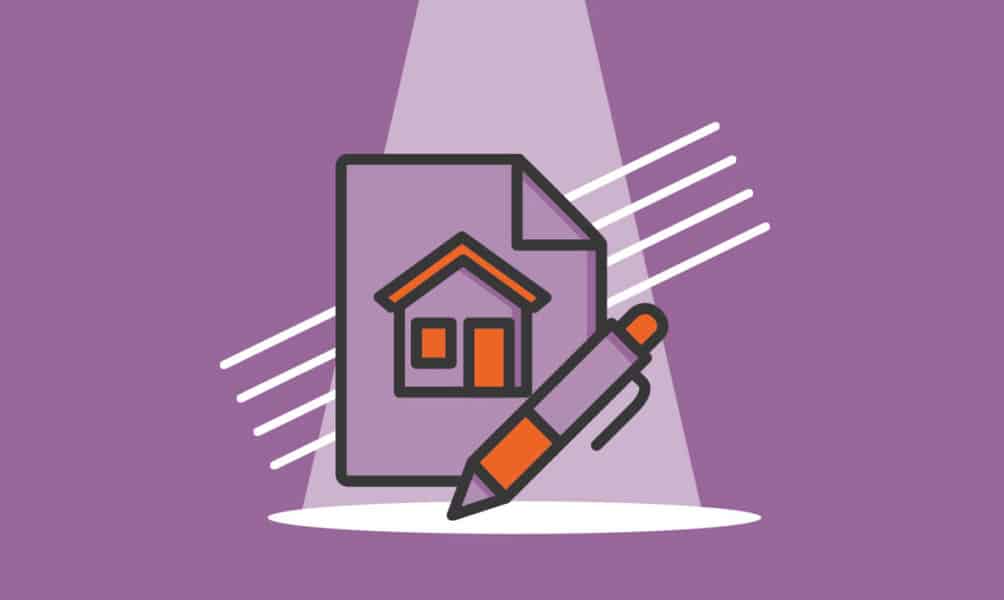 While the pandemic destroyed many industries, it drove the real estate market into a record-setting boom, as millions of people sought to secure a safe long-term home or move out of crowded cities, creating a $500 billion industry. US real estate prices hit record highs in 2021 and the strong market has held steady in 2022, so now is a great time to get in on the boom, help people find the home of their dreams and make a good living at the same time.
When it comes to making money, real estate ranks among the more sound investments because a piece of property is almost guaranteed to appreciate over time. If you're looking to get into the real estate game, you should know that it's probably not as hard as you think. If you're looking to be an agent or broker, you'll need to do some studying and get your real estate license. But if you're more interested in investment and possibility property management, no training or certification is required. What is required is a significant amount of capital and a good eye for value.
You could start by researching your local market. When you see a home or two offered at below-market rates, that may be opportunity calling your name. But be sure to do your due diligence before taking the plunge and starting a real estate investment business.
10. Subscription Box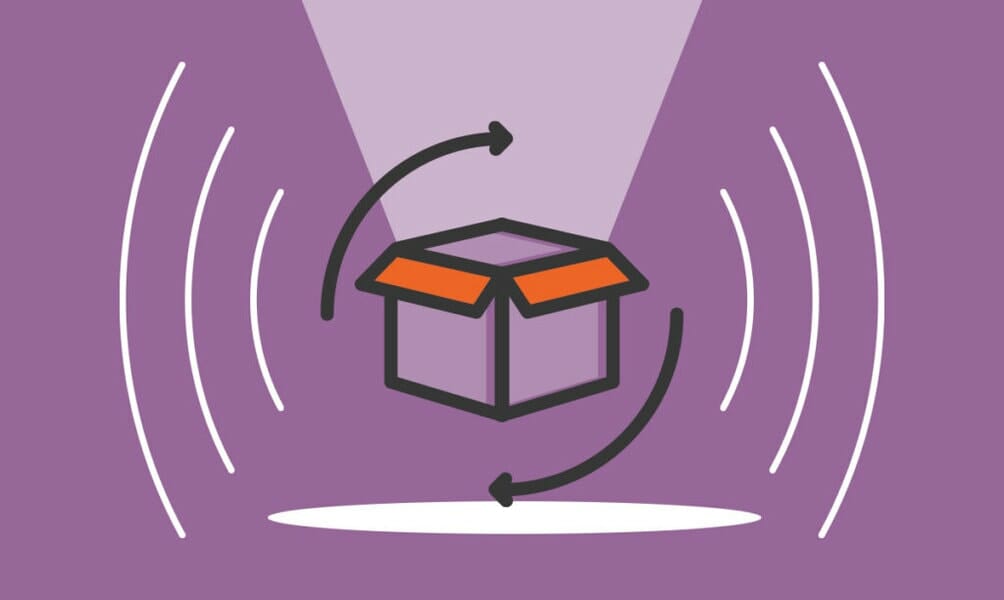 Who doesn't love package deliveries? That's why Amazon's grown's so fast, and why subscription box services, which entail the recurring delivery of niche items like organic fruits or handmade clothing, have emerged so quickly. A decade ago the fledgling subscription box industry took in about $57 million in revenue. Today it's worth nearly $20 billion, and its spectacular growth is expected to continue through 2027. 
You could start your own subscription box business and provide excellent products to customers who appreciate them while grabbing a share of this booming market. You could offer a wealth of products, from food and drink, to grooming, hygiene and fitness, clothing, books, pet supplies and more, and then let customers curate their own deliveries. Or you could focus on a single product line, such as New England jams and jellies, and fill each delivery box with a surprise gift.
To get started, research the subscription box market, find out what's doing well and keep your eye out for a market gap to fill. Once you've found a fantastic supplier, you'll be on the road to subscription success!
11. Live Scan Fingerprinting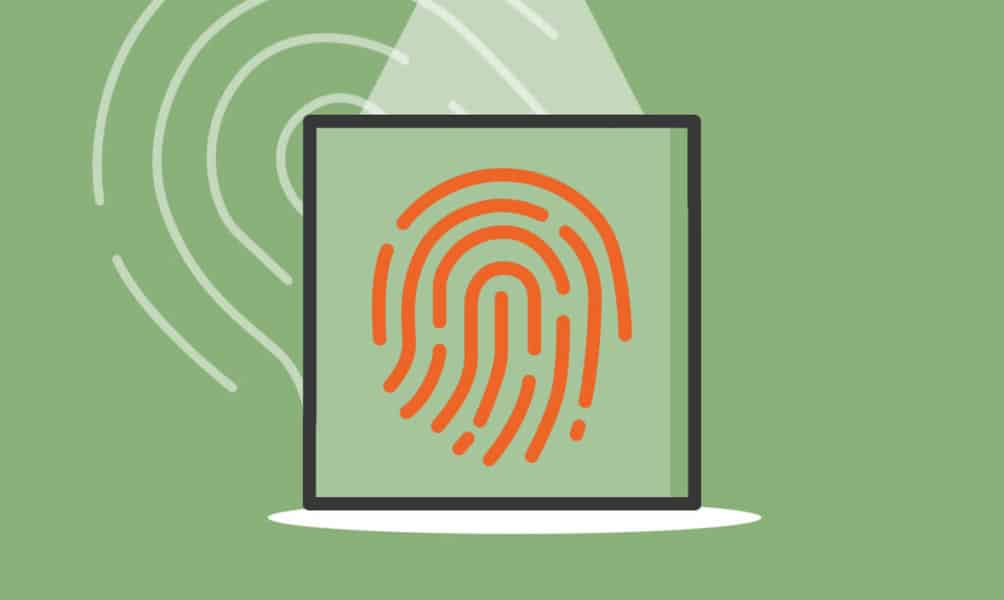 On TV police dramas, crooks still get fingerprinted in black ink. But in real life, the vast majority of fingerprinting done today is via digital scanning. As technology advances and security concerns increase, demand has grown sharply for more advanced identification techniques, which is why the live scan fingerprinting market is expecting to see explosive growth in the years ahead.
Now could be a great time to start your own scanning business, get in early and ride the wave to serious success. But there are a few hurdles to jump through. The first step to get certified in fingerprint rolling, which means you'll have to study your state's handbook, get yourself fingerprinted, and submit your application to the Department of Justice. Once that's done, just register with your local police departments and you'll be ready to start providing mobile fingerprint scanning services all over town.
12. Cyber Security Company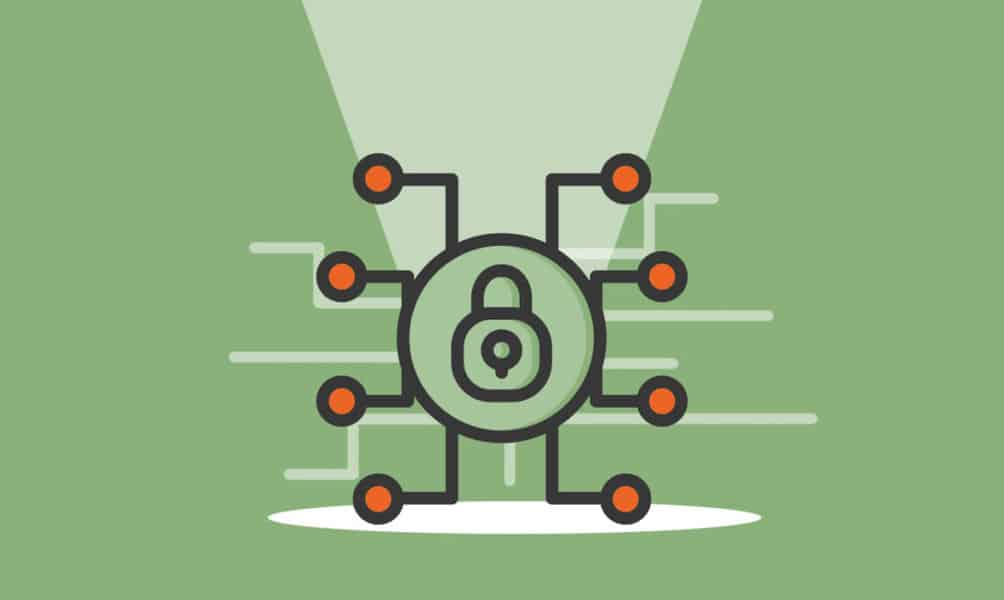 Ensuring cyber security is one of the biggest challenges to digital transformation. That's demand for cyber security skills has been on the rise. The US cyber security market is predicted to earn close to $60 billion in 2022. Globally, the market is worth more than $150 billion and projected to grow a whopping 125% by 2026.
If you have white hat hacking skills, then starting a cyber security company might be the perfect career path for you. White hats, or ethical hackers, thwart cyber attacks in real time. Besides ethical hacking, it's to your advantage to learn computer forensics skills and understand cloud security, blockchain security, internet of things security, and artificial intelligence. Having effective communication skills will also give you an edge.
Before you can launch your company, you'll need to obtain the relevant certifications. You also need to make sure your business is legally compliant. With proper training and the latest tools to protect data and computer systems, you can easily become successful in this field.
13. Money Transfer Service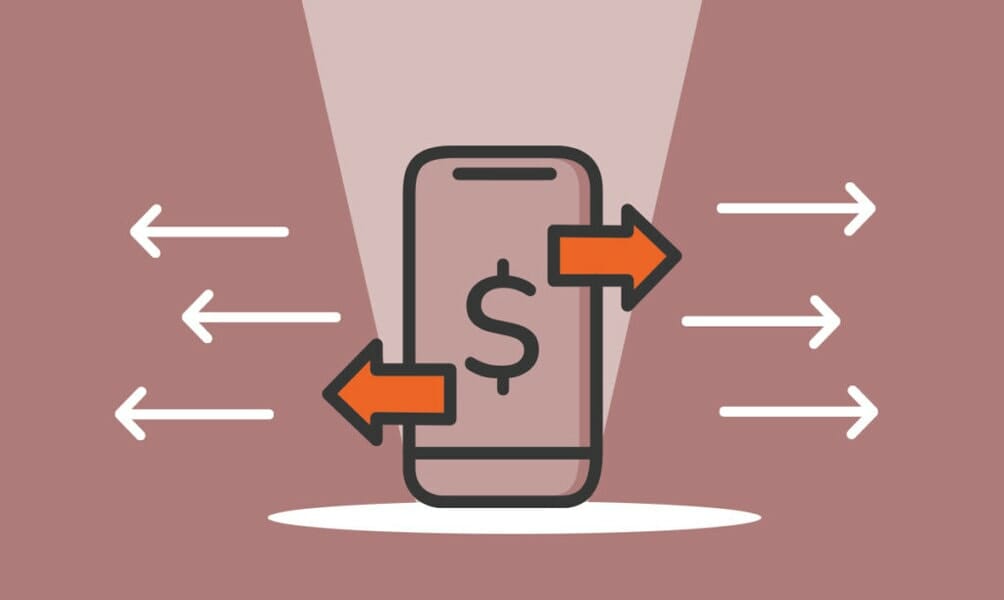 With increasing globalization, the remittance market has equally expanded, creating more opportunities for money transfer operators. If you're looking to start a money transfer business, now is a good time to do so. The global remittance market bounced back and moved nearly $600 billion in 2021. The amount of cross-border transactions, including digital remittances, is expected to grow further as more economies come out of a pandemic-induced recession.
Before you start a money transfer business, you need to obtain the necessary licenses and permits, and study the market. Take note that digital or online remittances are fast replacing traditional transfers, which require both senders and recipients to visit a bank or money transfer agent. Digital remittances are done through websites or apps. These are faster and more convenient. If you're thinking about going digital, it's important to create a website or an app first. Most importantly, you will have to secure your system and assure customers of safe fund transfers. There will be many challenges, but there are still opportunities for you to make your mark in this industry.
14. Airbnb Rental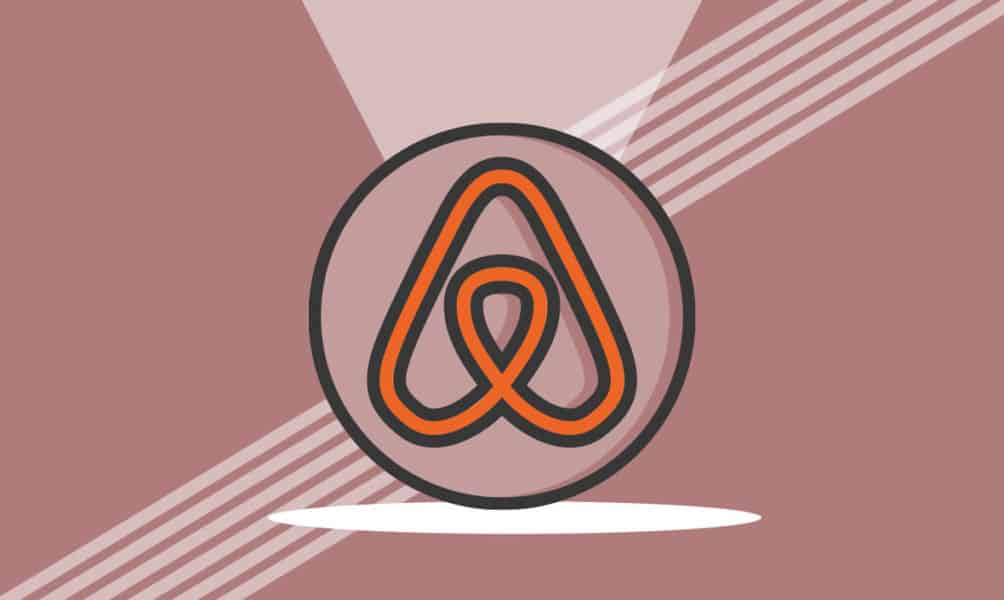 If you've stayed in an Airbnb, you probably know how easy it can be. It's like having a home away from home! Which is why the homestay segment of the hotel and lodgings market has seen explosive growth in recent years, with Airbnb leading the way. Renting out your home as an Airbnb is an easy and flexible way to earn income, whether you're looking for a little extra money or hoping to build a serious business.
The crucial first step is to make sure your home or apartment can be rented out for short-term stays. In many areas today, there are laws either banning Airbnb rentals or limiting them to a certain share of local units. If your place clears that hurdle, and is in an area with some tourist appeal, you're already halfway there. If your home or apartment fails to meet one of these requirements, you might want to look into purchasing a home or apartment in an appealing destination, which you could then develop into a popular Airbnb.
Whichever approach you choose, the most important step is delivering fantastic service to your guests. If you can achieve Superhost status, you'll be well on your way to Airbnb success.
15. App Development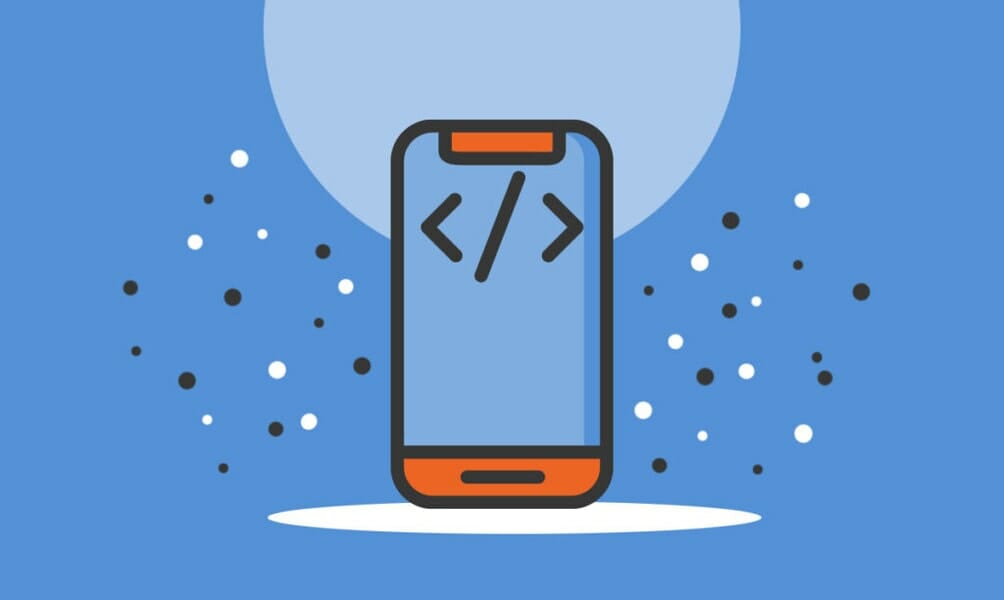 Did you ever think about how often you use mobile apps? Probably many times a day, which is why apps are among the world's fastest growing industries. The global app market is worth more than $465 billion and expected to expand nearly 40% by 2026. If you have some tech skills, you could start your own app business and ride that growth to great success. 
Getting there, however, will not be as easy as unlocking your phone. First, you'll need a great idea for your first app. If you've already got that, you'll need to do the build out and coding, then have the app vetted and approved by major app outlets, like Apple and Google. And that's when the real work begins — convincing smartphone owners that your app is more appealing and valuable than the millions of other apps competing for their attention.
You might think that's the easy part, but many entrepreneurs make that same mistake. Even the most brilliant apps need a well-executed marketing strategy to take off. Any fool can make an app. The hard part is getting people to use it.
16. Financial Company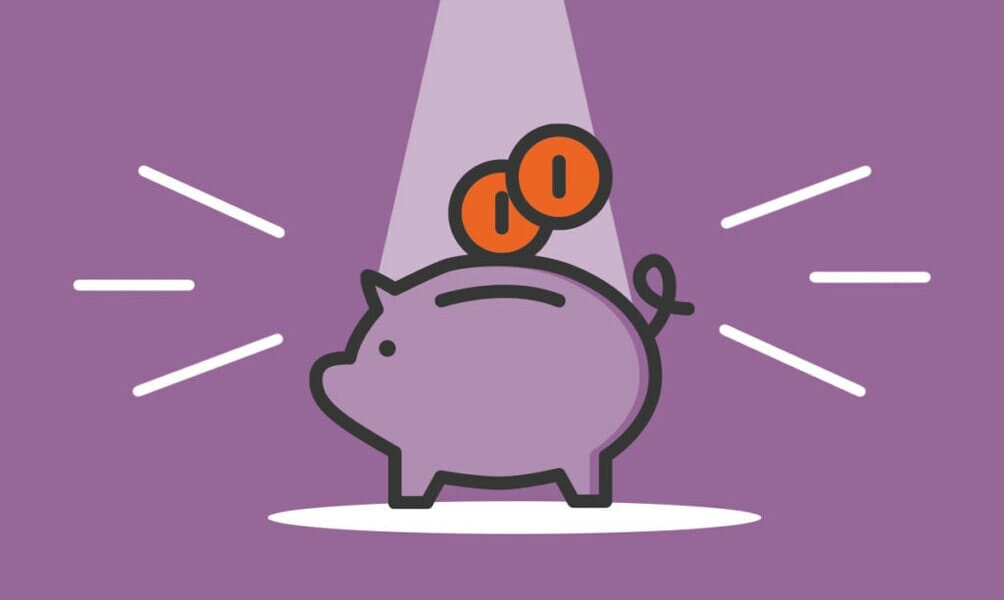 Starting a financial company can be a lucrative venture, albeit a challenging one. The first step to starting this business is developing a comprehensive business plan that outlines your business's direction, goals, and strategies. It should identify the types of financial services you wish to provide—such as personal finance consulting, investment management, financial planning, or banking services. Market research is crucial at this stage to understand your potential clients, competition, and the economic environment. You will also need to determine your startup capital and source for it, whether from personal savings, investors, or business loans.
The regulatory environment for financial businesses is heavily guarded due to the nature of the services provided. Therefore, you will need to obtain relevant licenses and adhere to financial industry regulations depending on your business's scope. Be prepared to handle stringent reporting, compliance checks, and audits. It's also imperative to invest in a talented and trustworthy team and sophisticated technology to support your business's operations. By offering excellent service, maintaining ethical business practices, and steadily growing your client base, you can lay the foundation for a successful financial company.
Comments